Federica + Tyler • Cobb County Courthouse Wedding
Wedding Ceremony & Formal Portraits
Date: Saturday, June 12, 2021
Ceremony: Cobb County Magistrate Court
Wedding Photography: Danielle Brown Photography – Dani Brown, Photographer
We LOVE being a Cobb Courthouse wedding photographer! Just because you're tying the knot at the courthouse, does not mean you should sacrifice photos.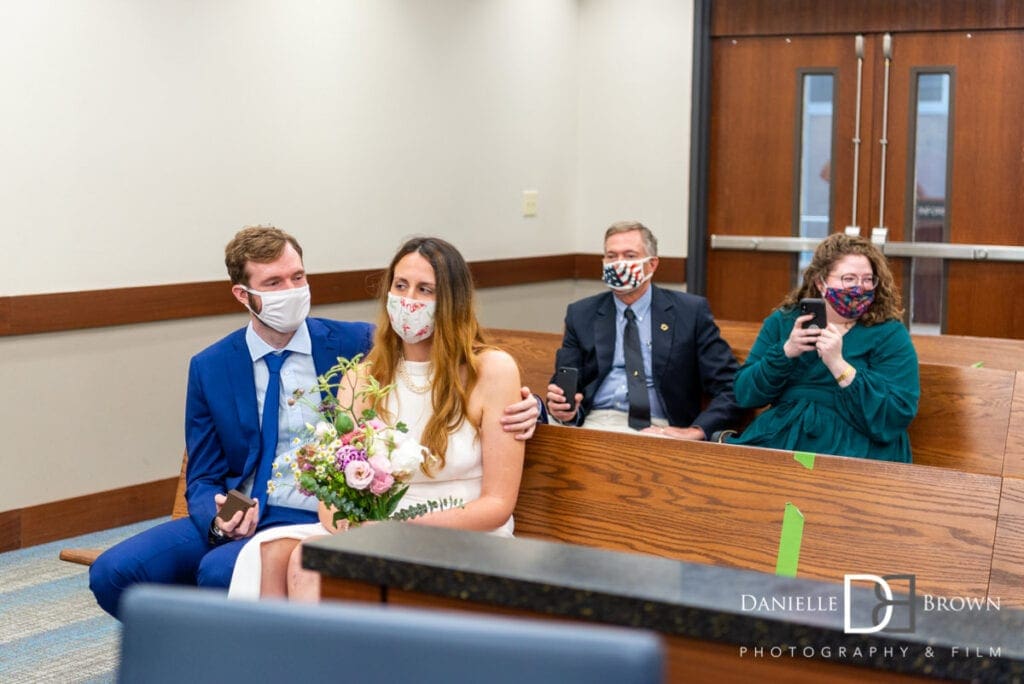 What to expect when having a Cobb County Courthouse Wedding…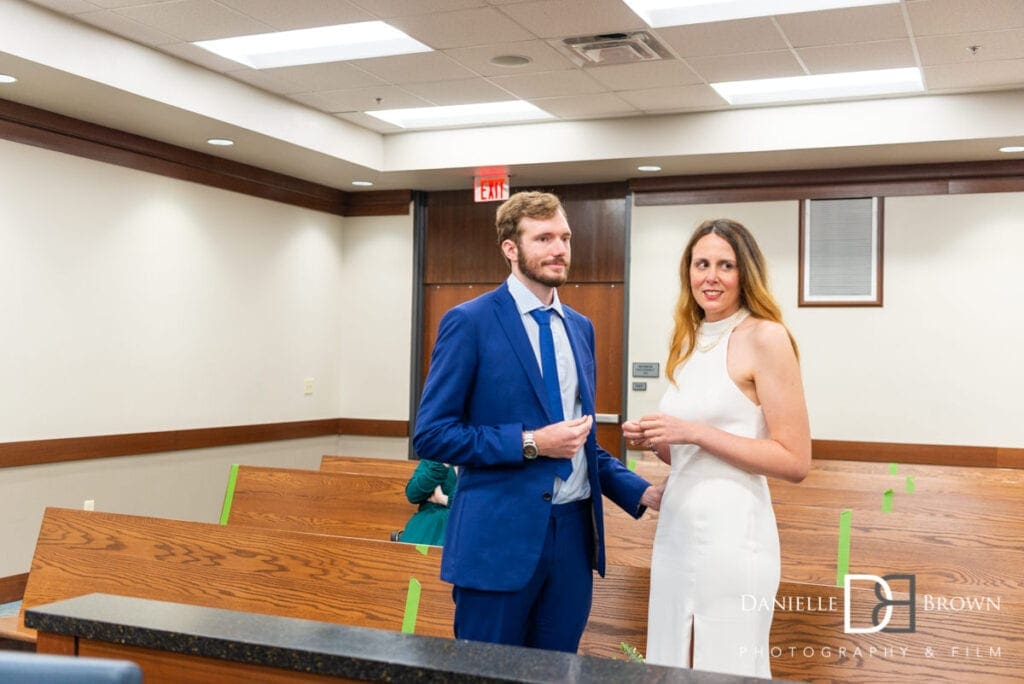 Disclaimer: Danielle Brown Photography is NOT affiliated in any way with Cobb County or any other county government. All notes, comments and remarks made are based upon our experience being a Cobb courthouse wedding photographer. We fully recommend doing your research on courthouse weddings in your area and confirming information presented at this time, while accurate, may be subject to change without notice and/or update to this blog post.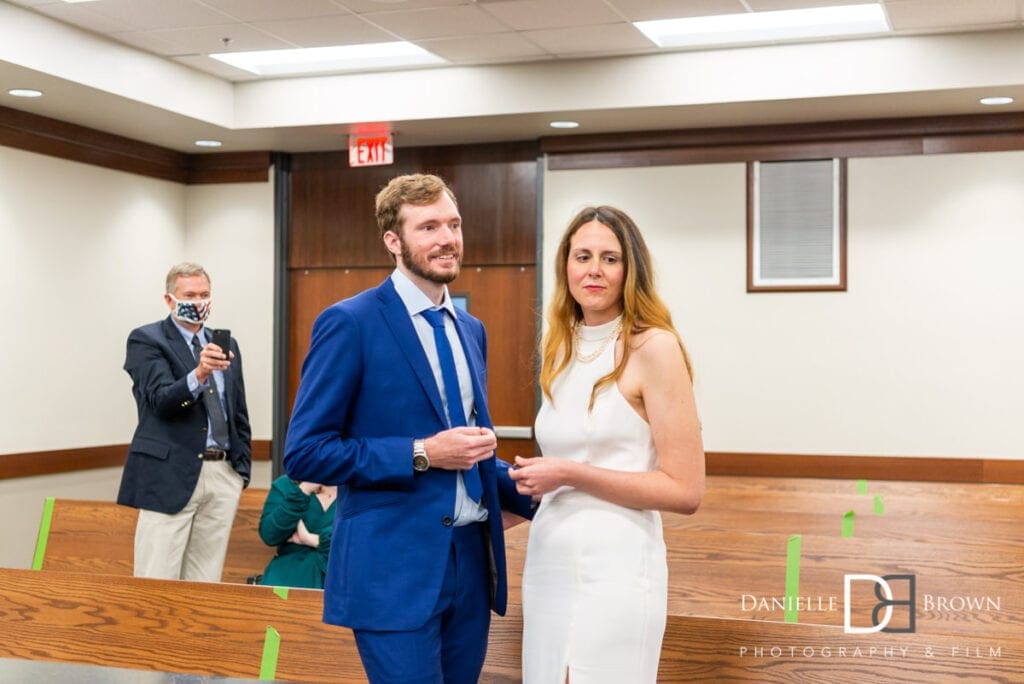 As of June 2021, with post-covid restrictions, couples being married by a Cobb County judge have been permitted up to four guests. Please confirm that this restriction is still in place. Before ceremony, a Cobb county staffer entered and gave instructions before the judge started the wedding ceremony.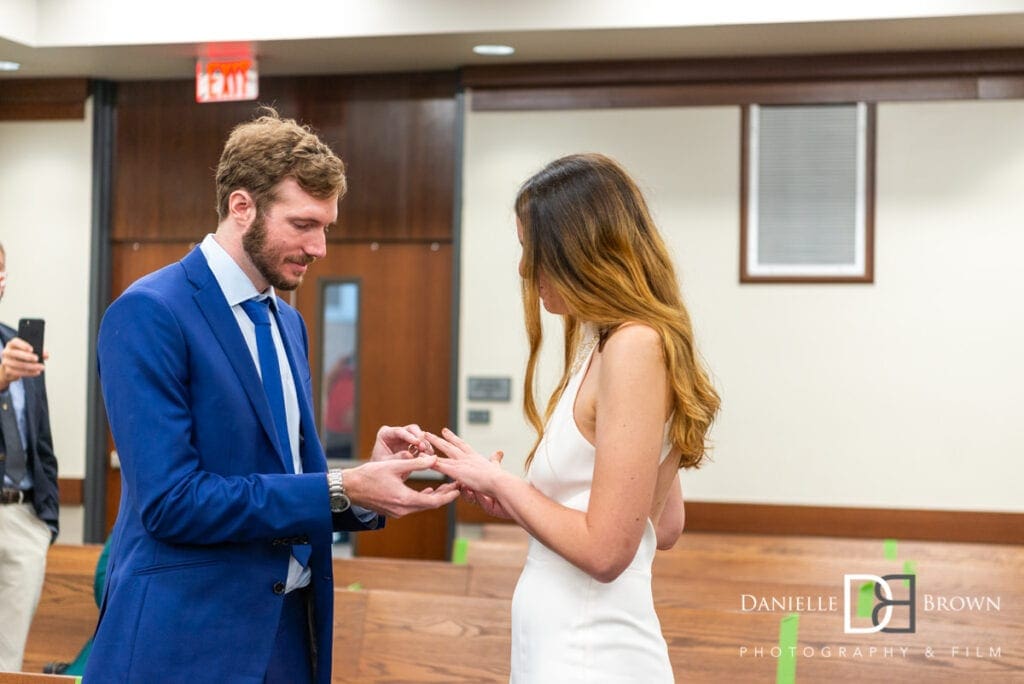 Depending on the judge, he/she may invite one representative of the couple to stand in a specific space for wedding photography purposes.
Federica and Tyler were allowed to remove their masks by the judge conducting the marriage ceremony. Social distance was maintained by the four couples present, including Federica and Tyler. Guests, including Cobb courthouse wedding photographer, were asked to keep masks or face coverings in place for the wedding ceremony.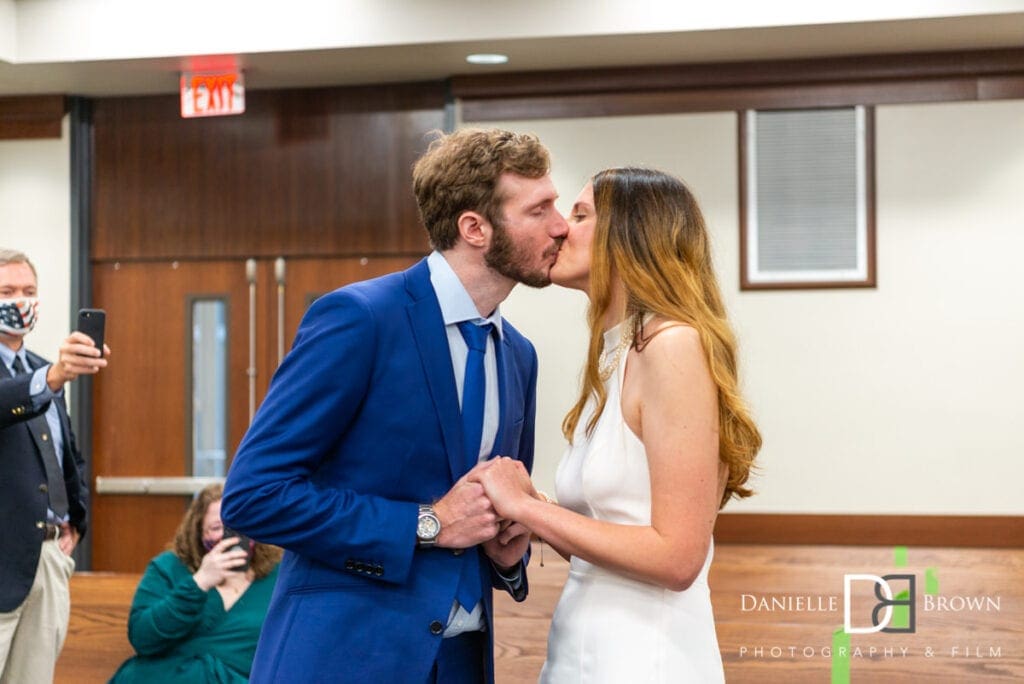 After your Cobb County Courthouse wedding ceremony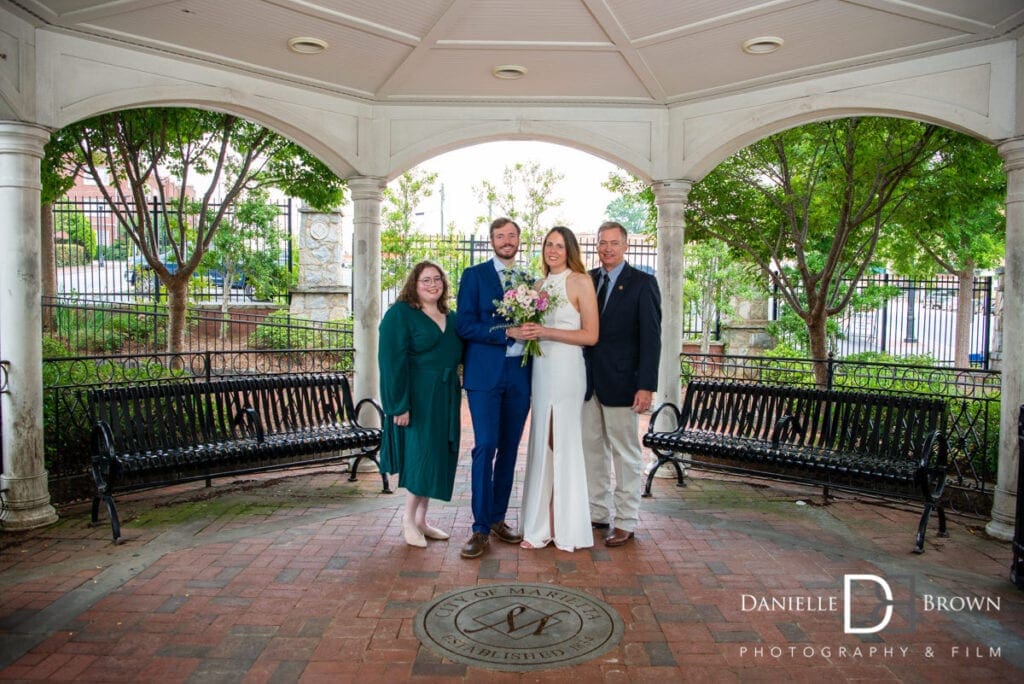 For Cobb County courthouse wedding couples, we always like to get a few family portraits in various combinations for our them.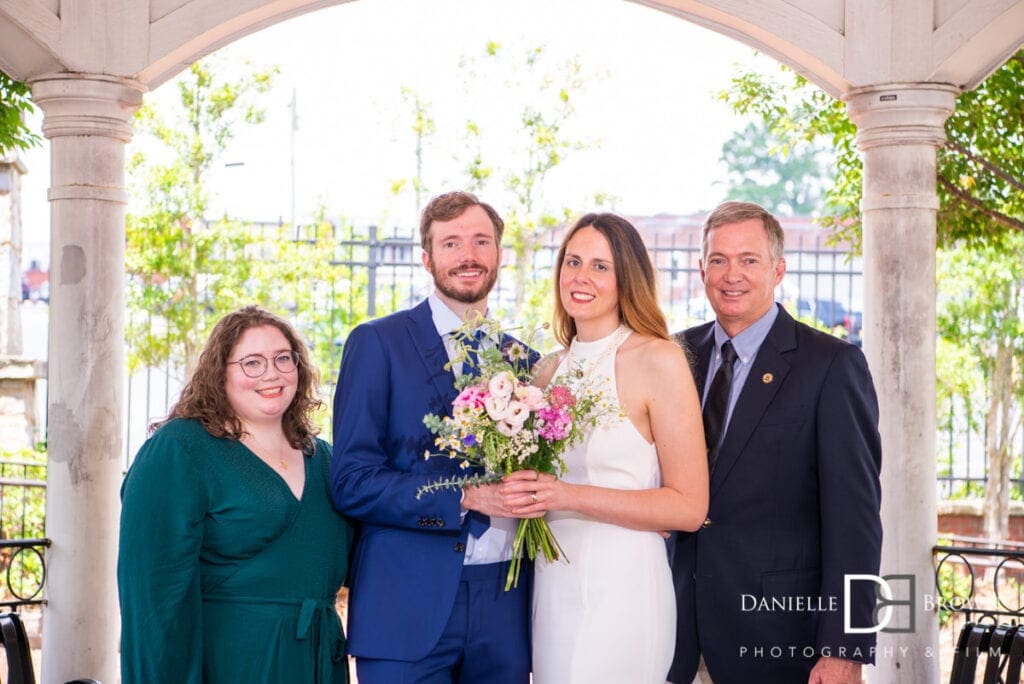 Across the street from the Magistrate courthouse is a lovely little gazebo. Get started after a Cobb Courthouse wedding for photos in the gazebo across from Fournoy Park.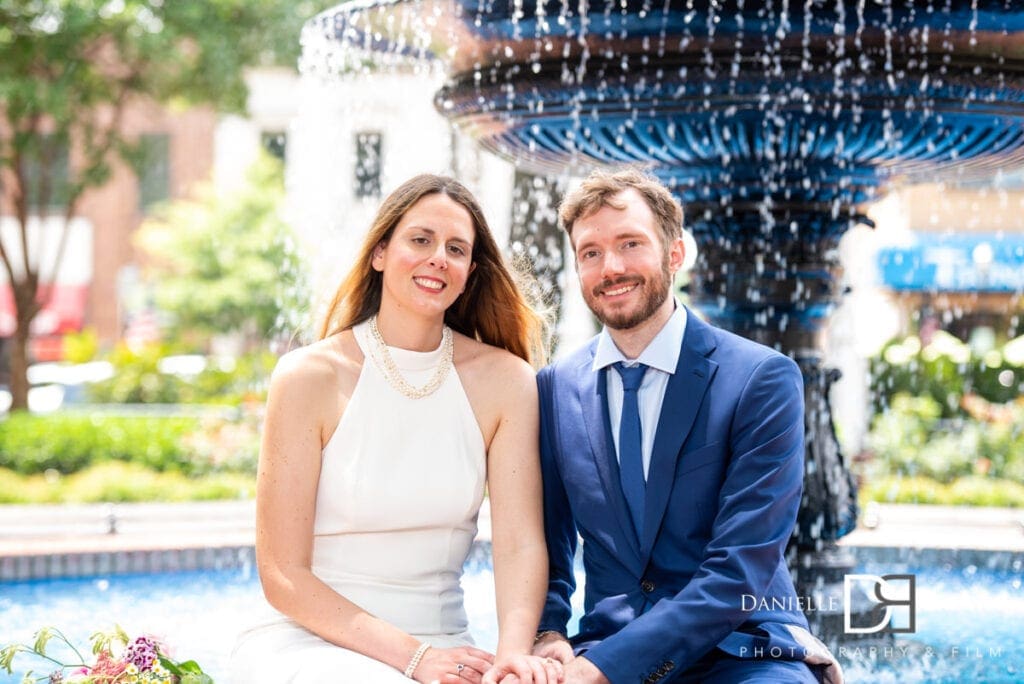 Our next stop was on to Glover Park, A.K.A. Marietta Square. The fountain makes for a great backdrop for couples' portraits.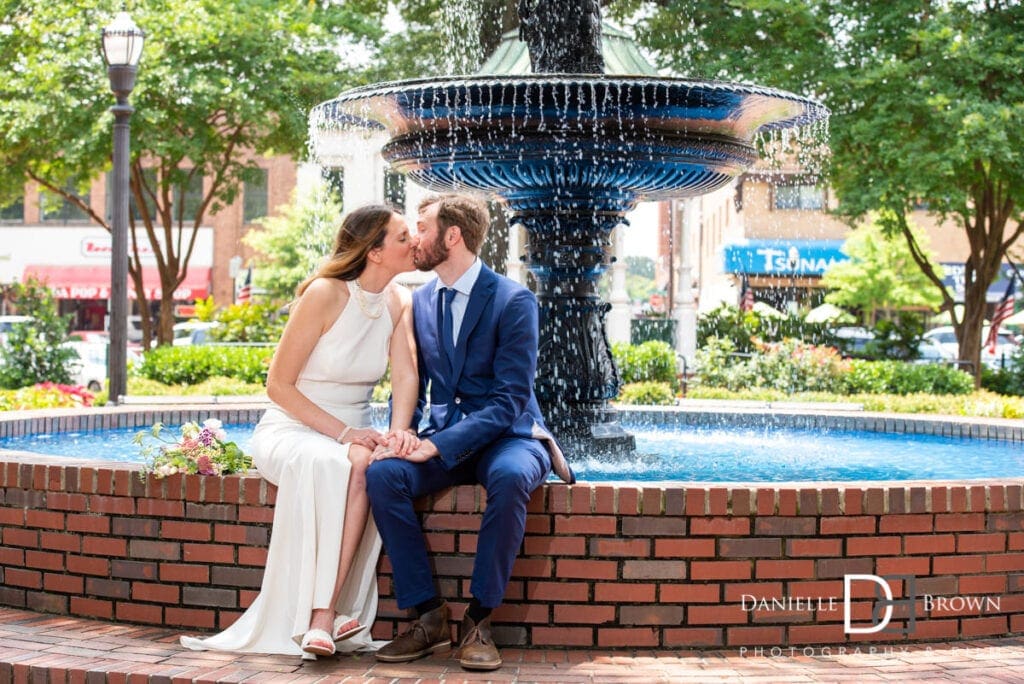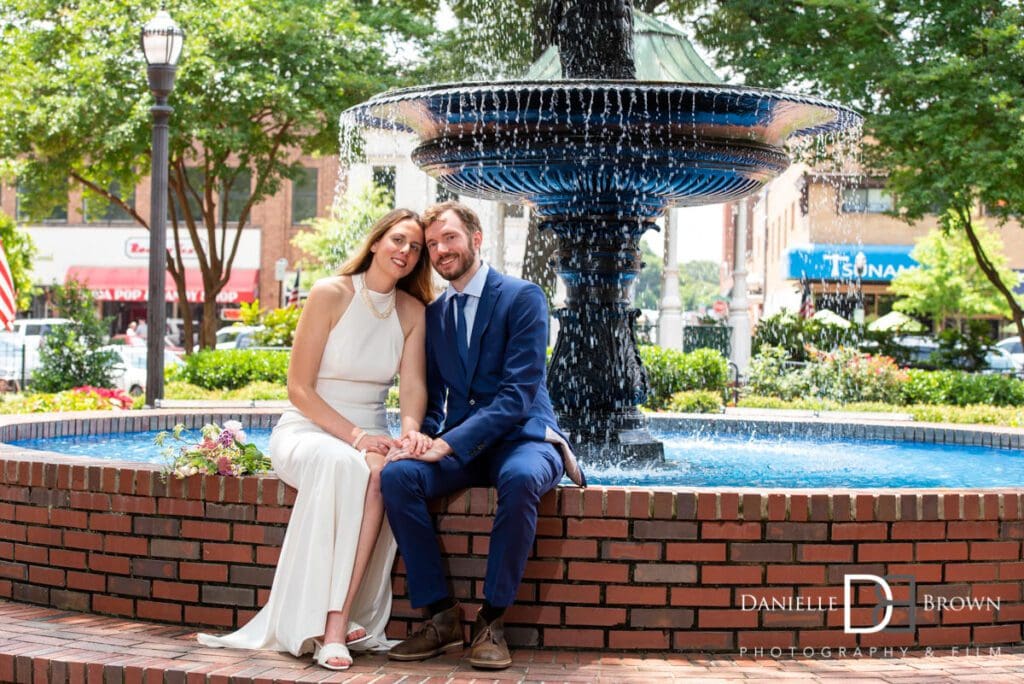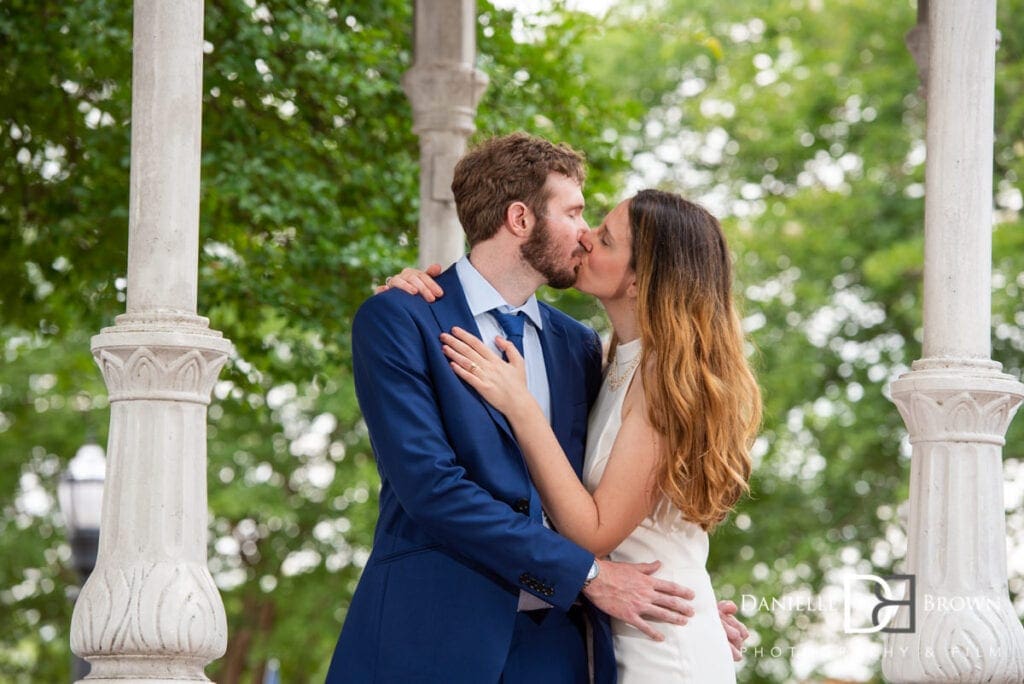 The gazebo in Glover Park is the best for an impromptu first dance!
As a Cobb courthouse wedding photographer, I love showing off Federica's stylish wedding gown with a fun walking shot.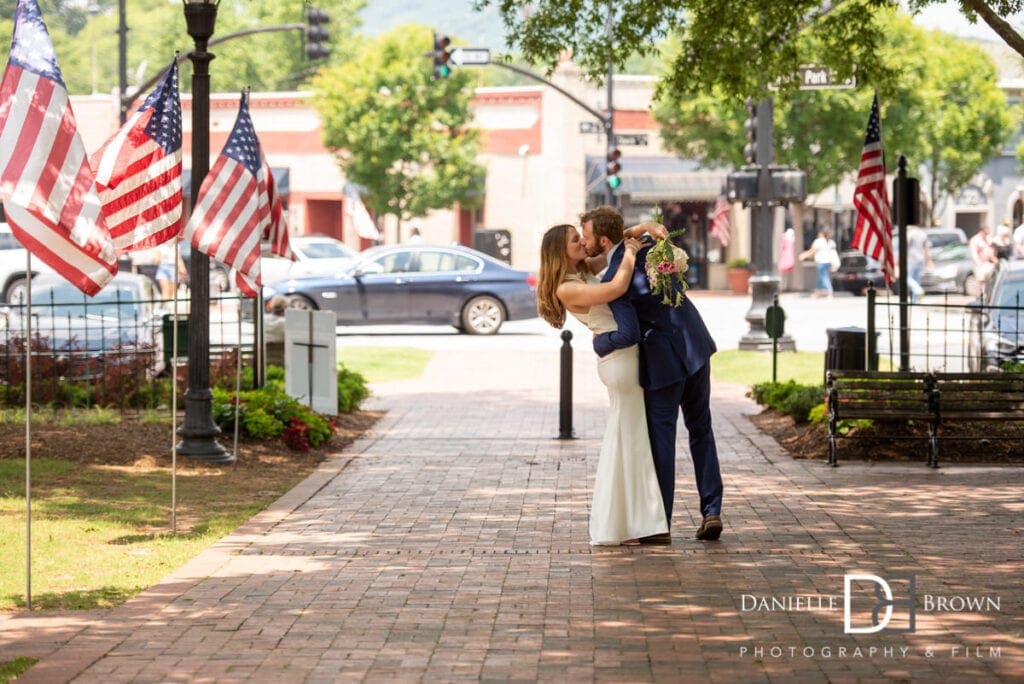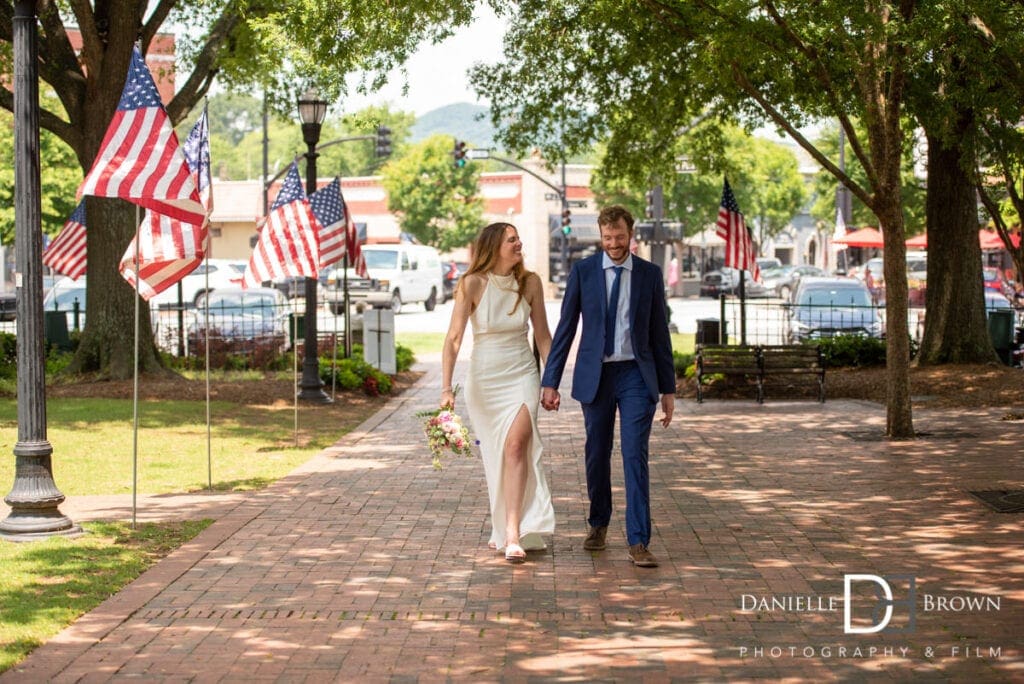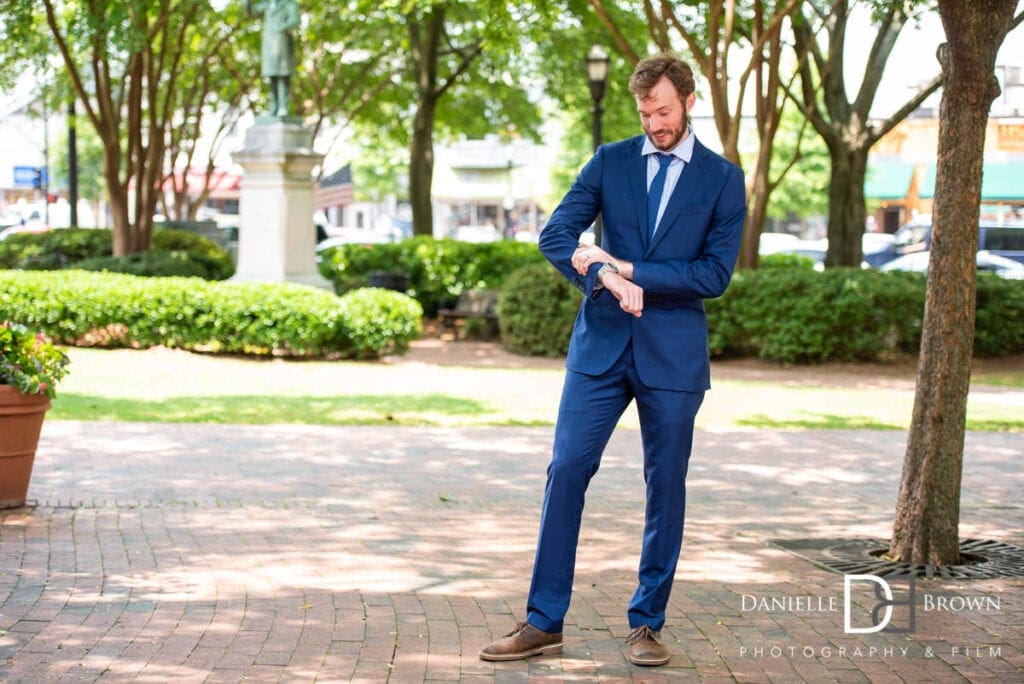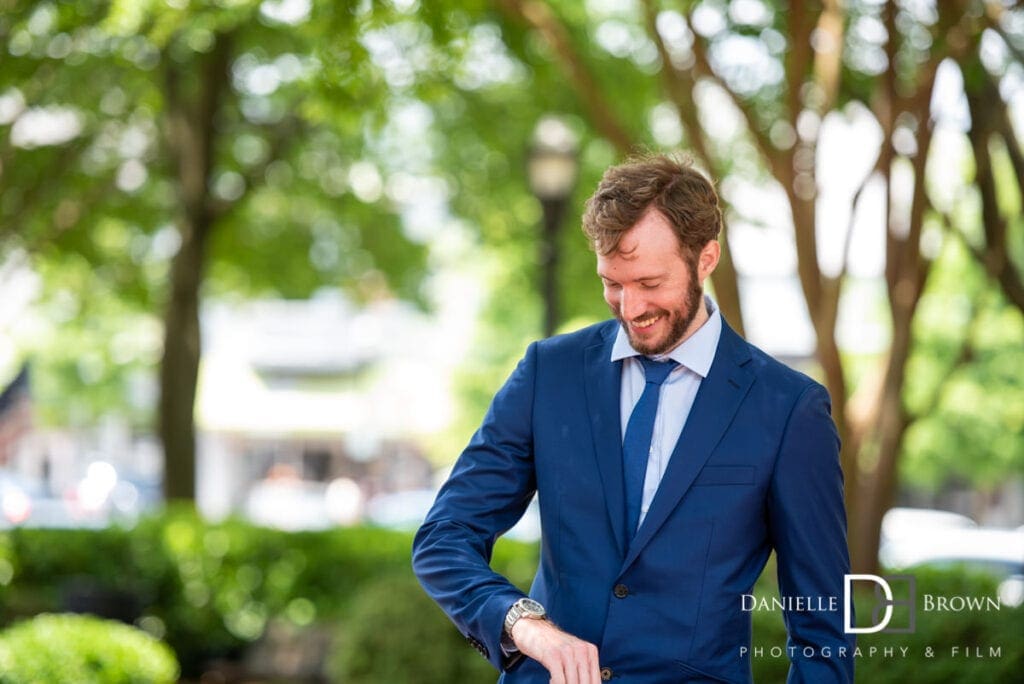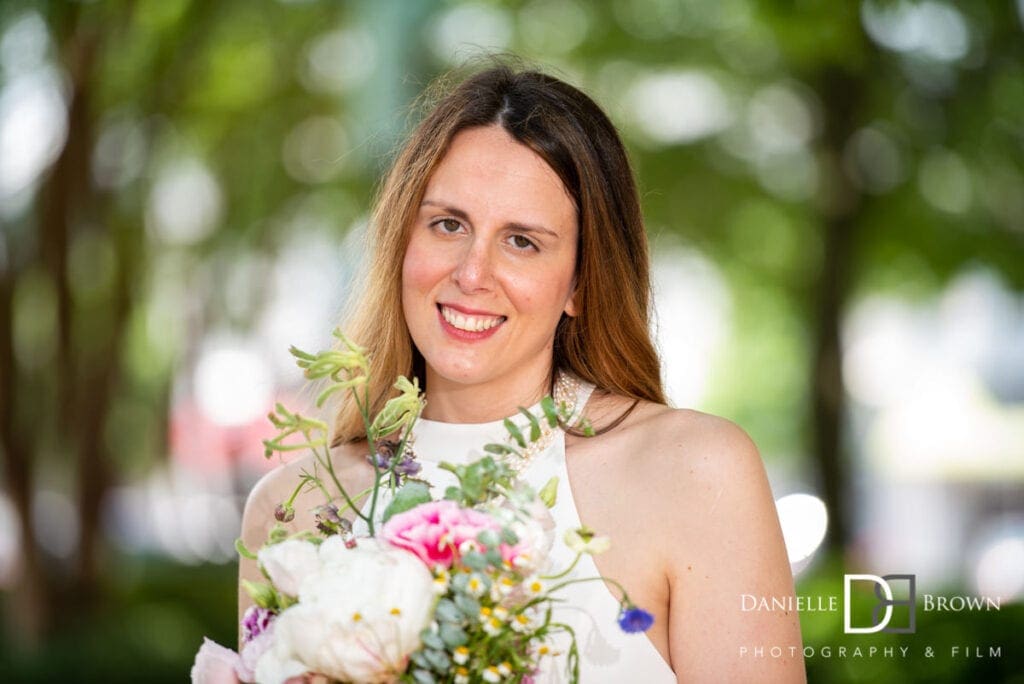 To the Strand!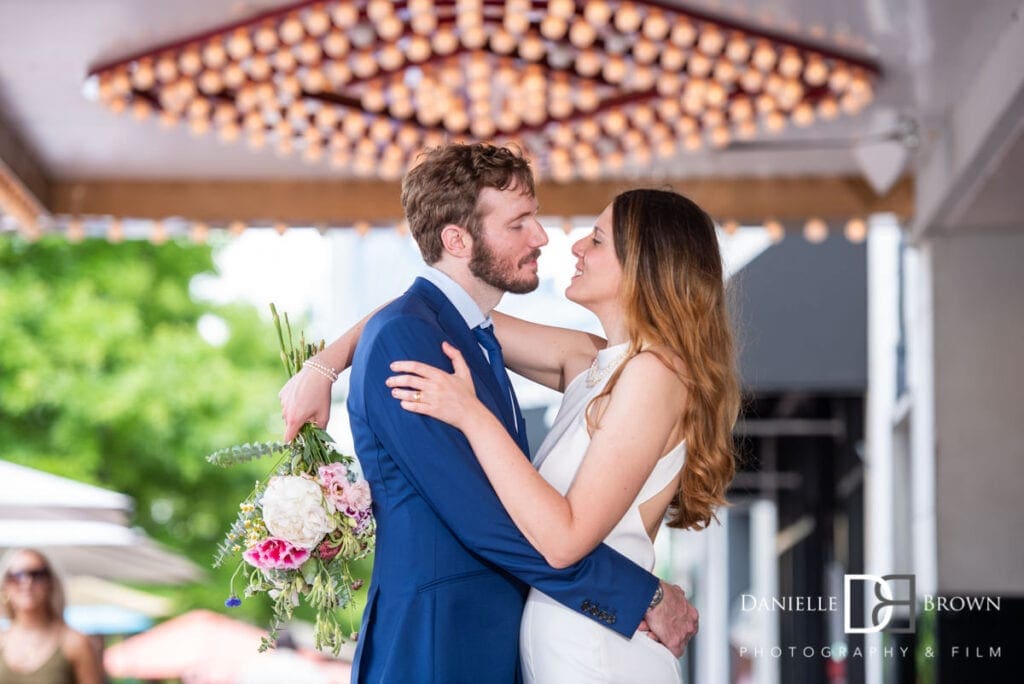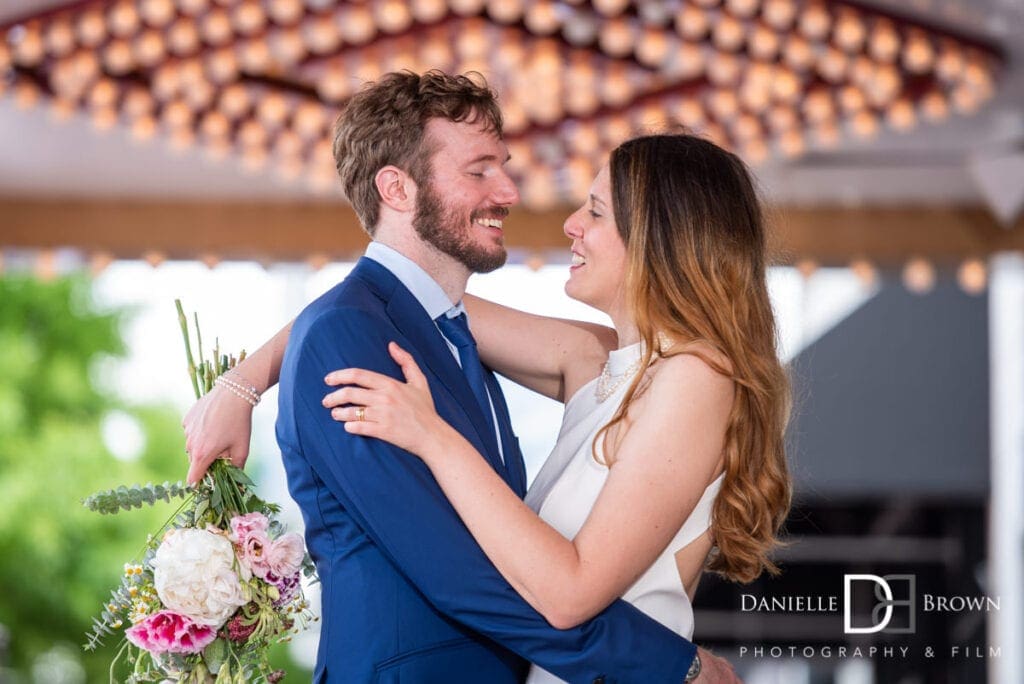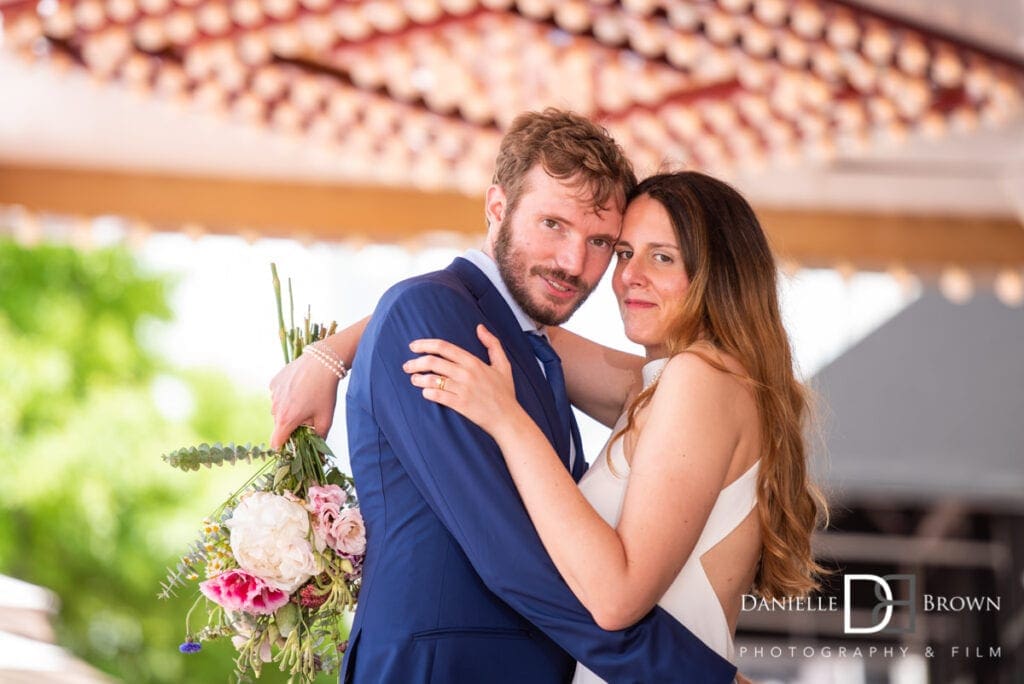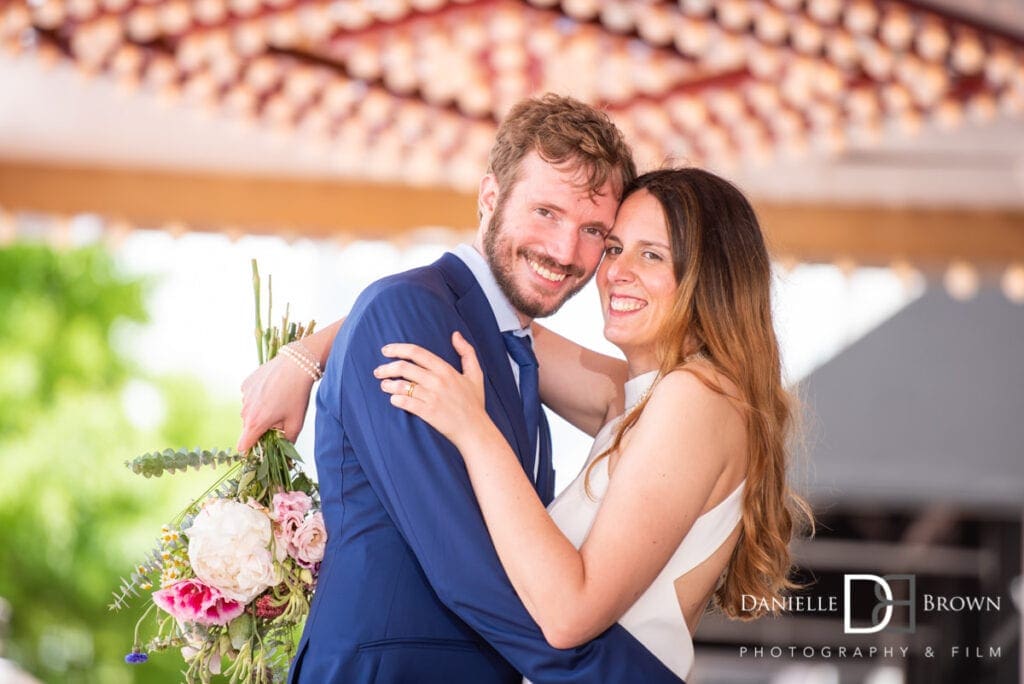 When you don't have a wedding cake, have wedding ice cream. A big "THANK YOU!" to the wonderful staff at Sarah Jean's Ice Cream for allowing us to grab some AC and a sweet treat!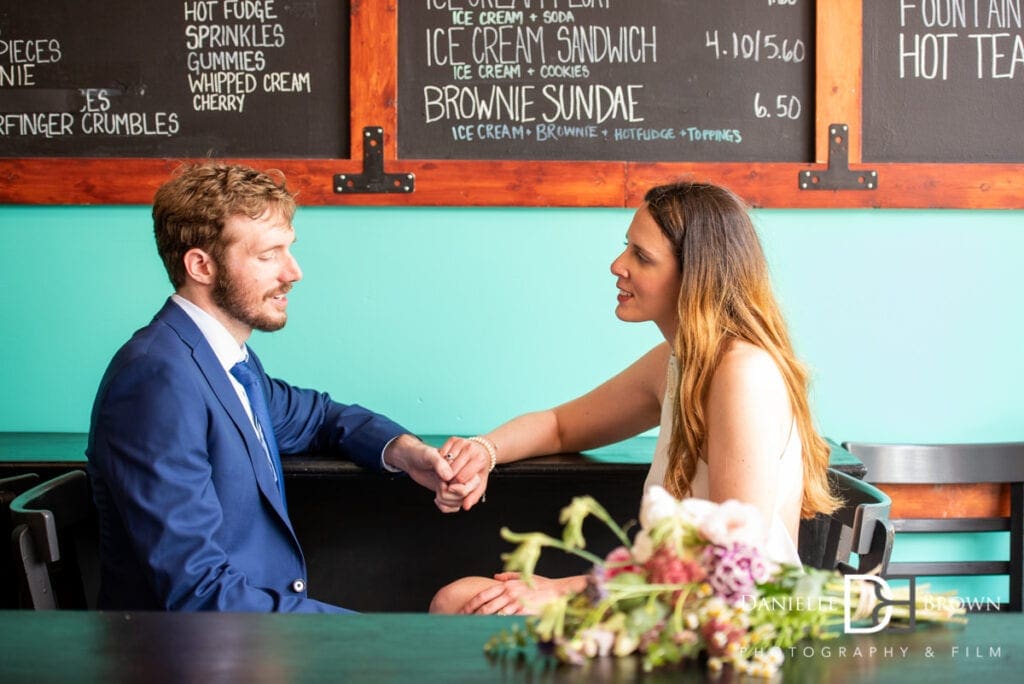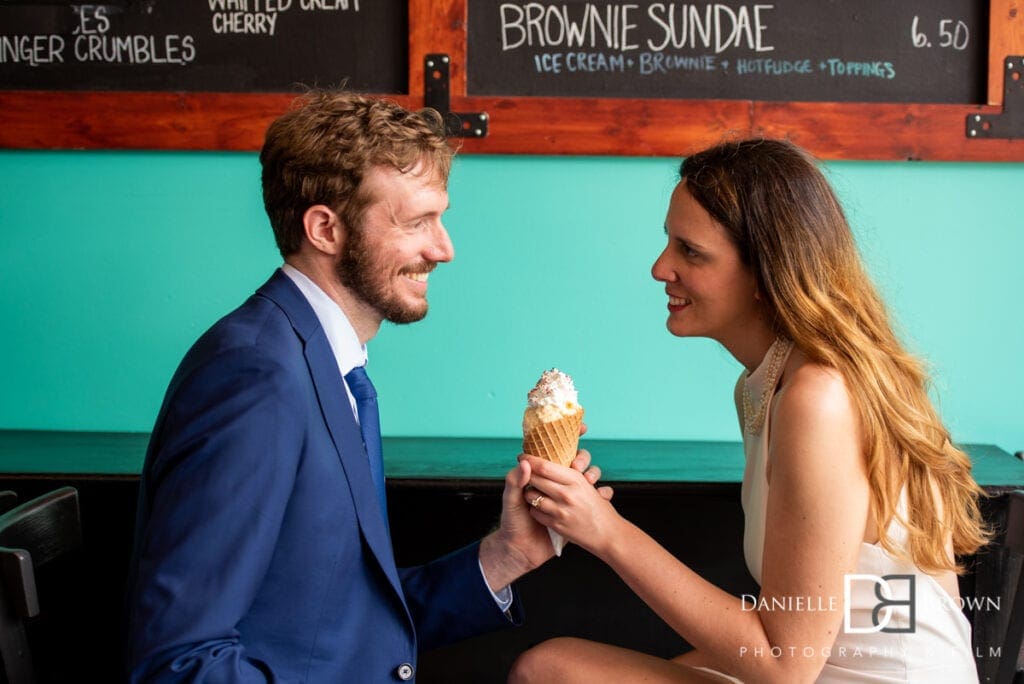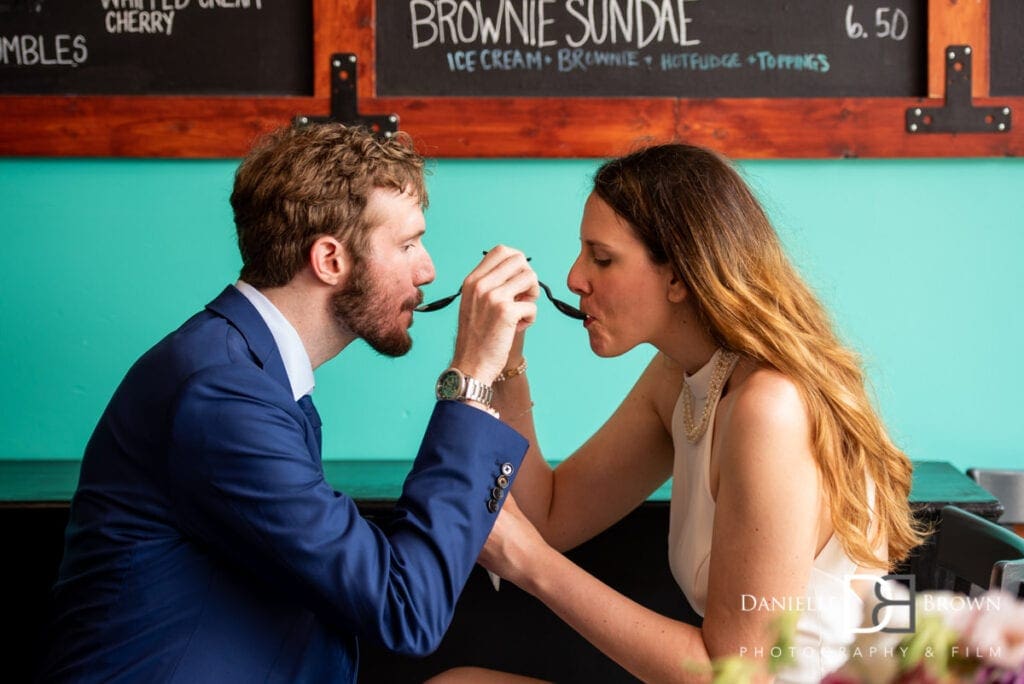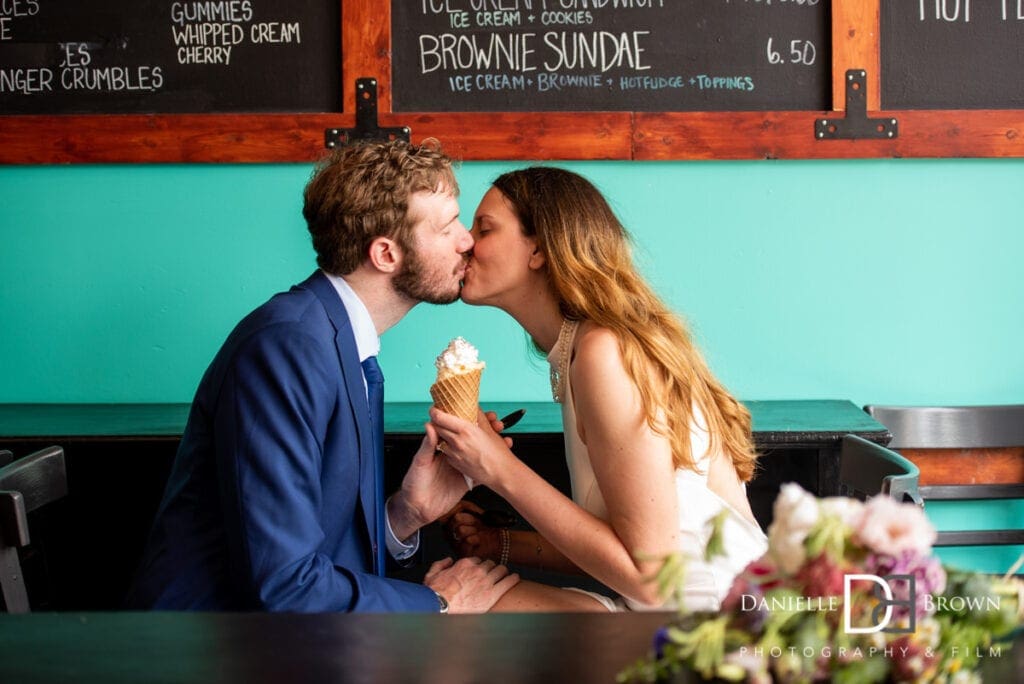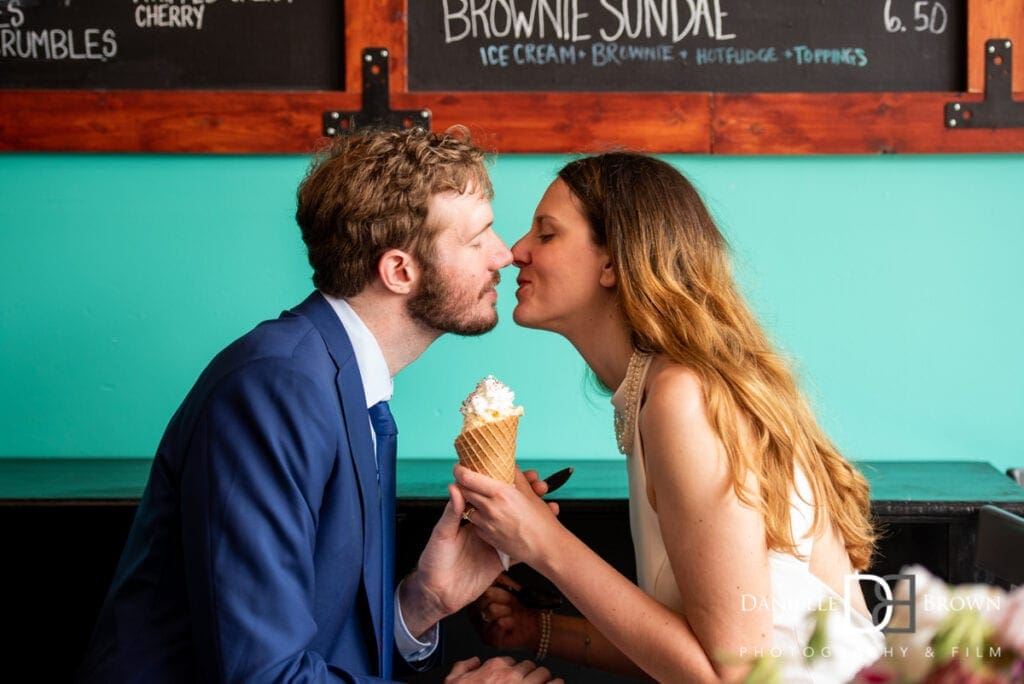 I was informed by Tyler, that Federica knows good food, she's Italian. Thankfully, she loved the ice cream!