Josh & Leslie | The Roof at Ponce City Market
session type: Ponce City Market Rooftop Proposal
location: The Roof at Ponce City Market, Atlanta GA
photographer: Danielle Brown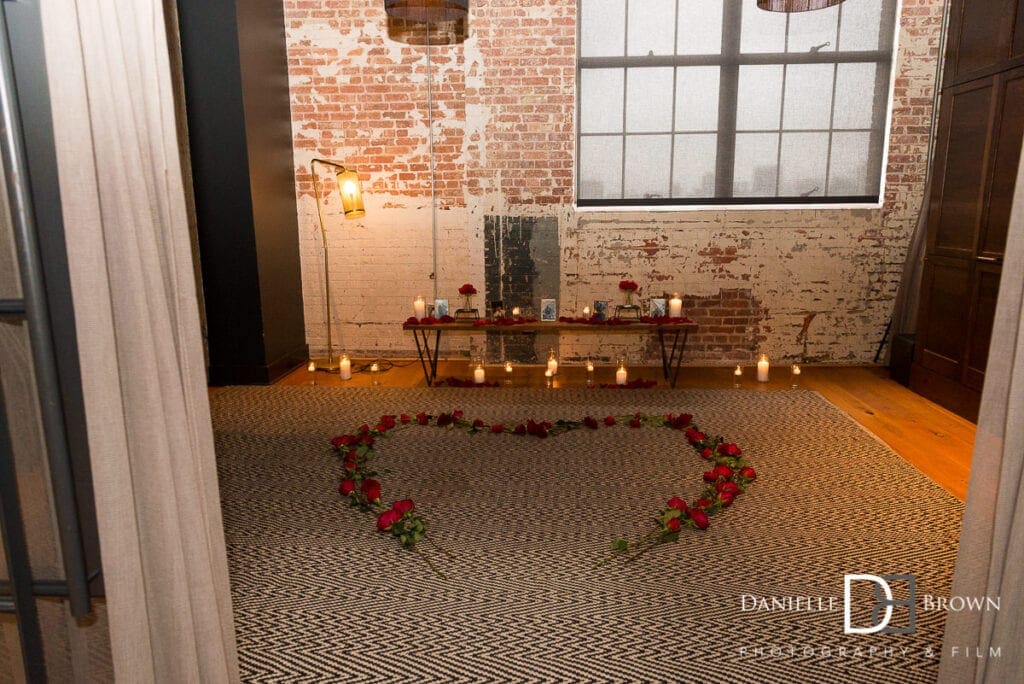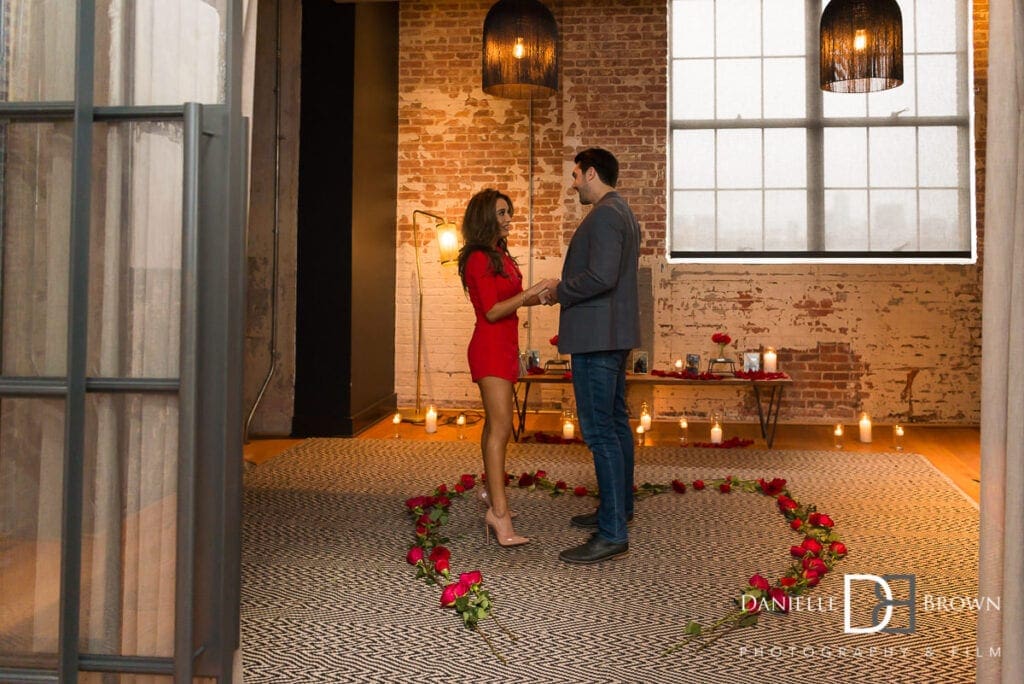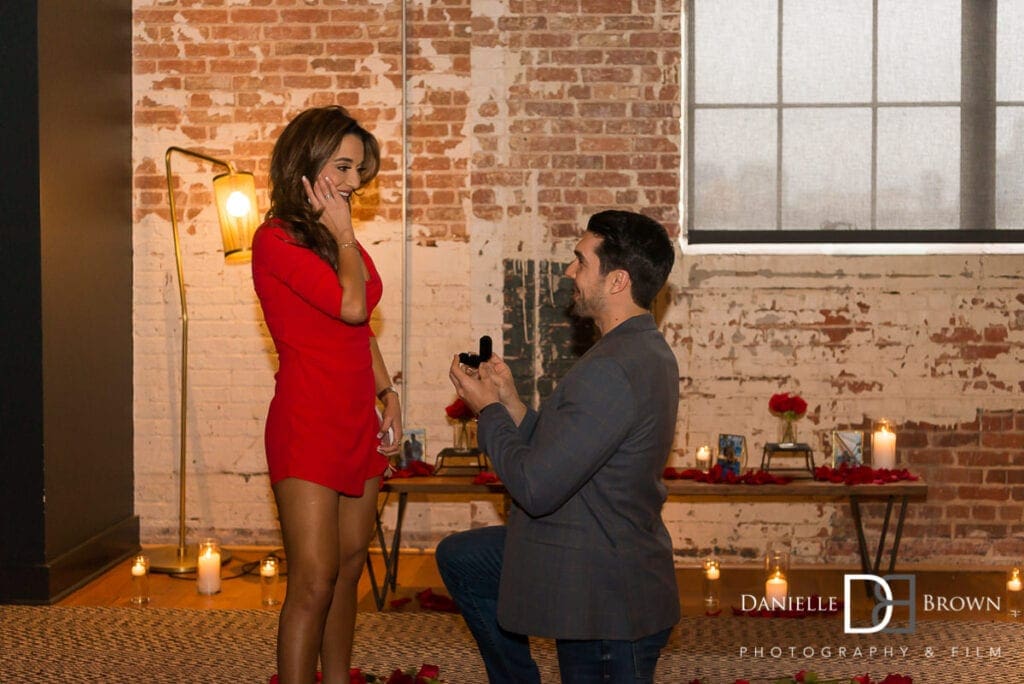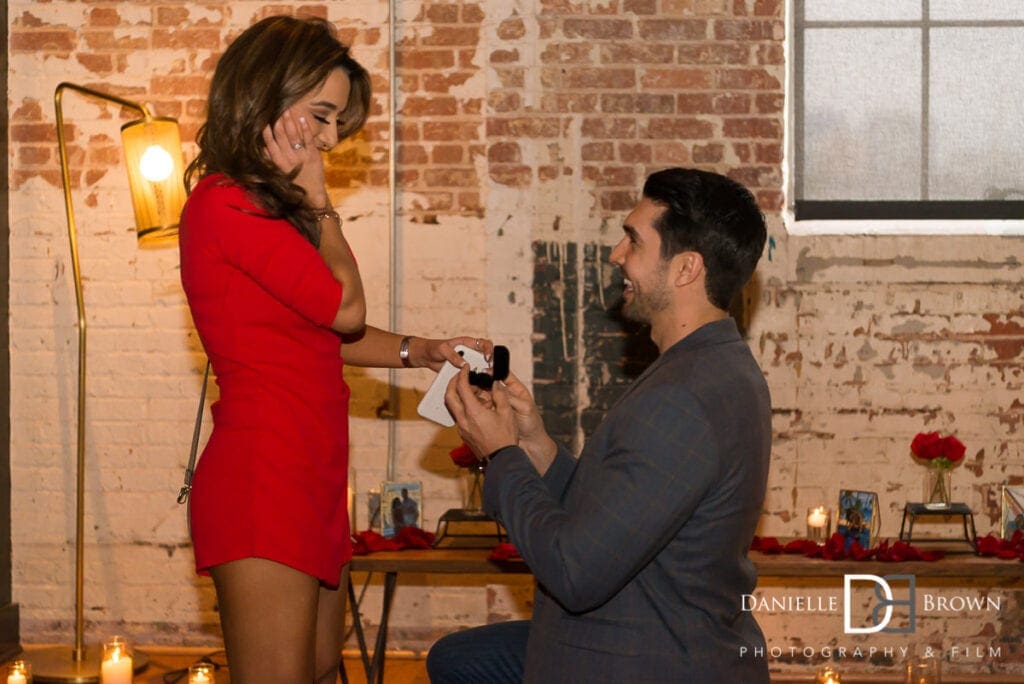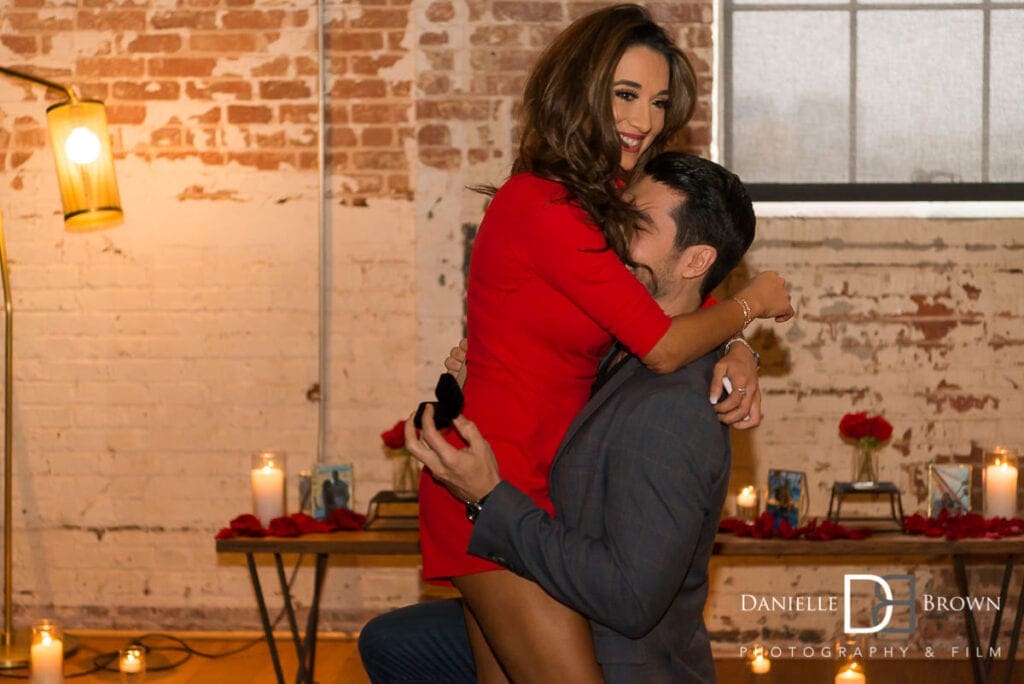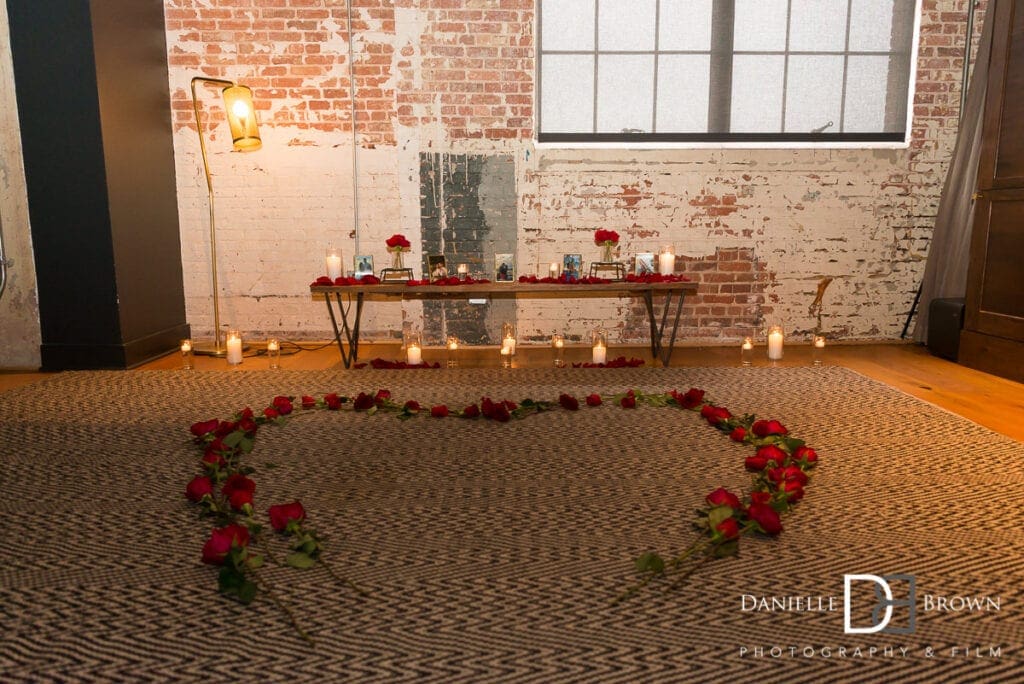 Josh initially reached out in January to plan his Valentine's Day weekend Ponce City Market Rooftop proposal. His proposal was perfectly coordinated with help from Neek, one of the event coordinators at The Roof at Ponce City Market. Neek did a great job of having everything set and ready to go. She coordinated with me, and was incredibly detailed in providing me all the information I would need so Josh had a successful proposal on The Roof.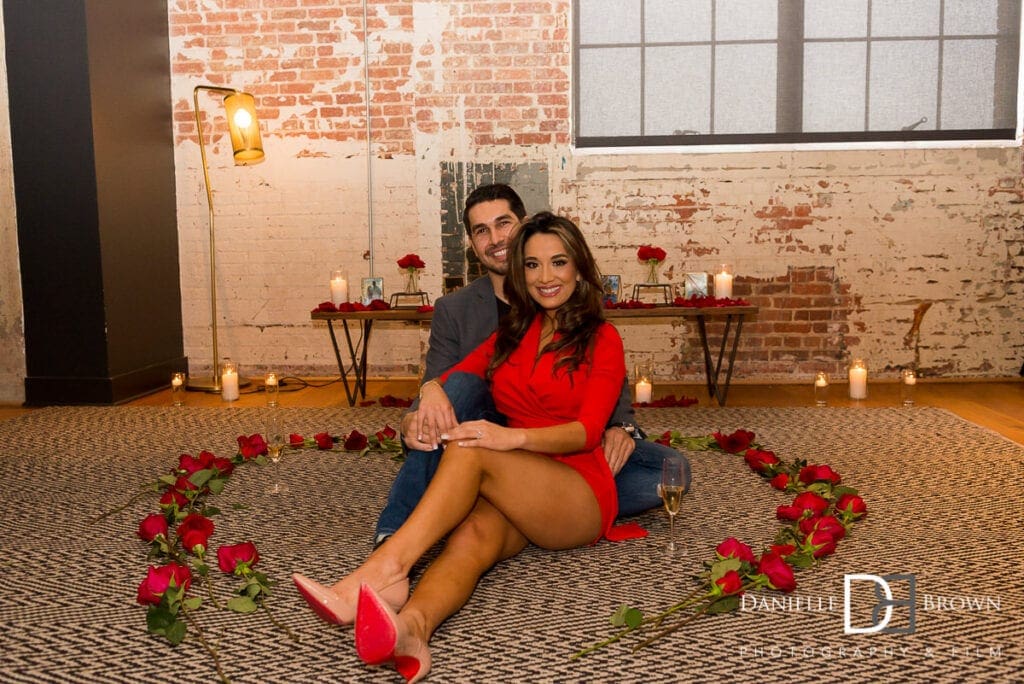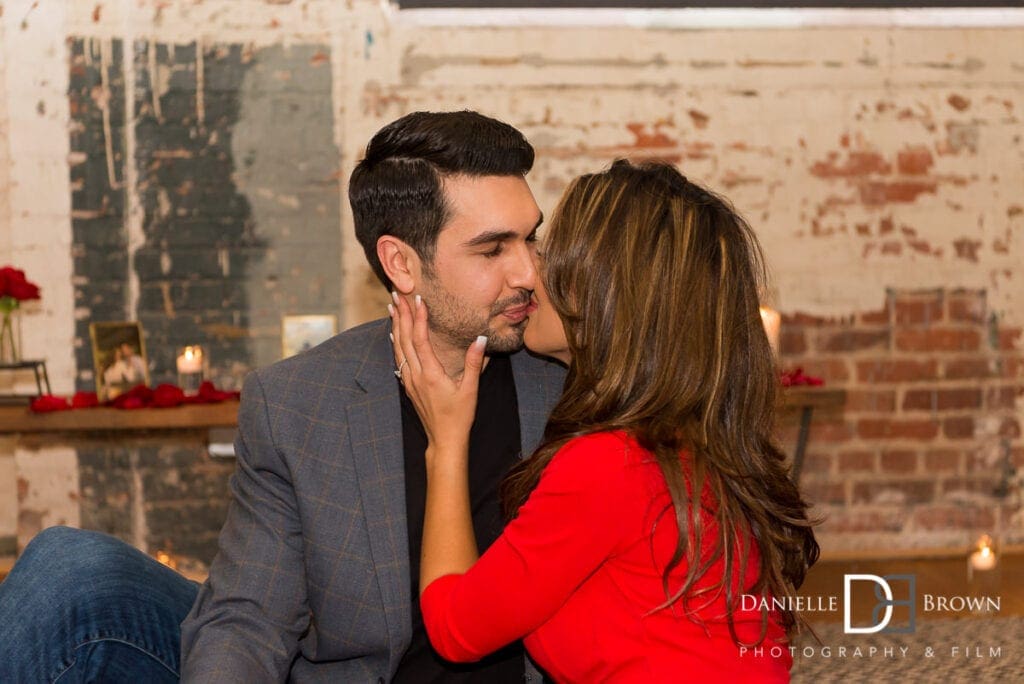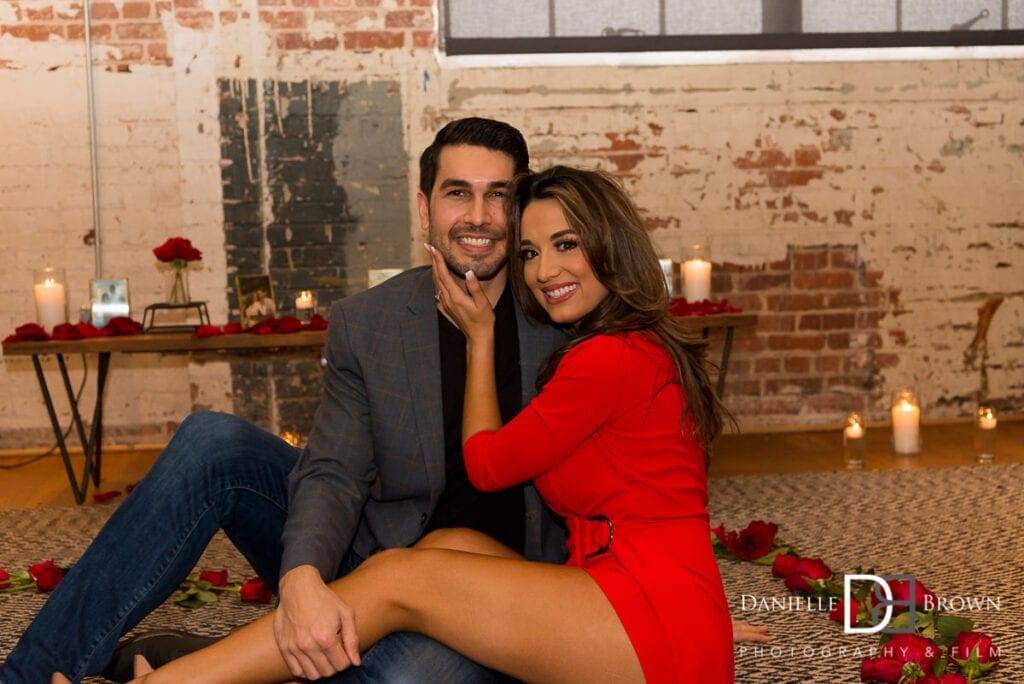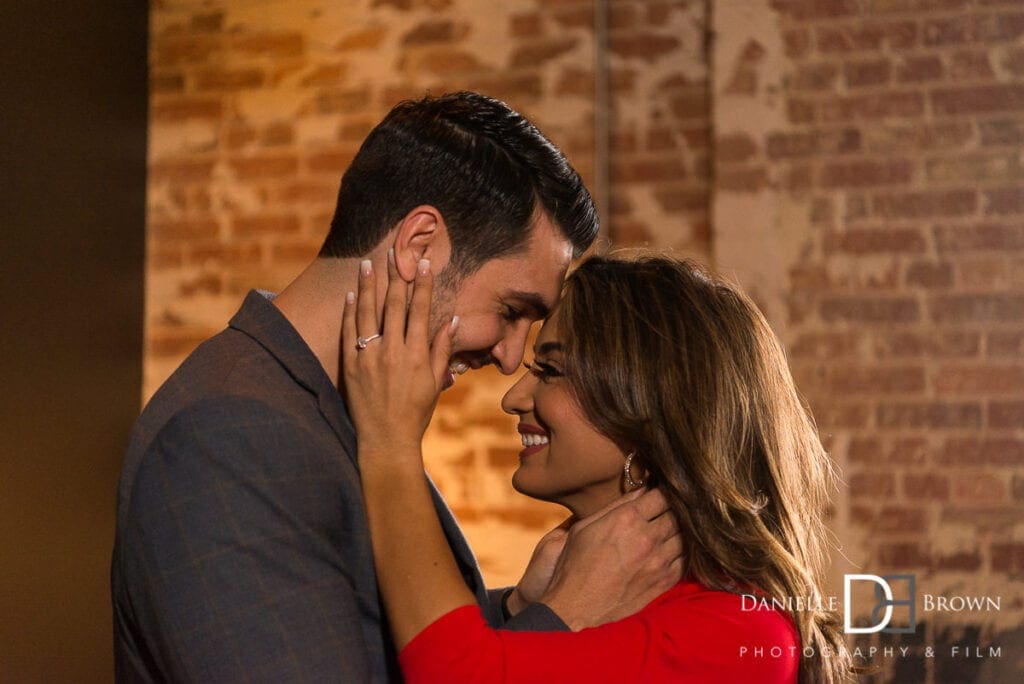 Josh's Ponce City Market rooftop proposal, utilized a private space. Neek had rose petals on the ground in the shape of a heart. Personal momentos of the last few years were laid out with more rose petals and candles. As soon as Leslie entered the private room, she knew something was up. Down on one knee, the proposal was on. It's our standard practice to hang back, however, with the private room being as small and intimate as it was, we used a wider lens and was closer to Josh and Leslie than I normally would.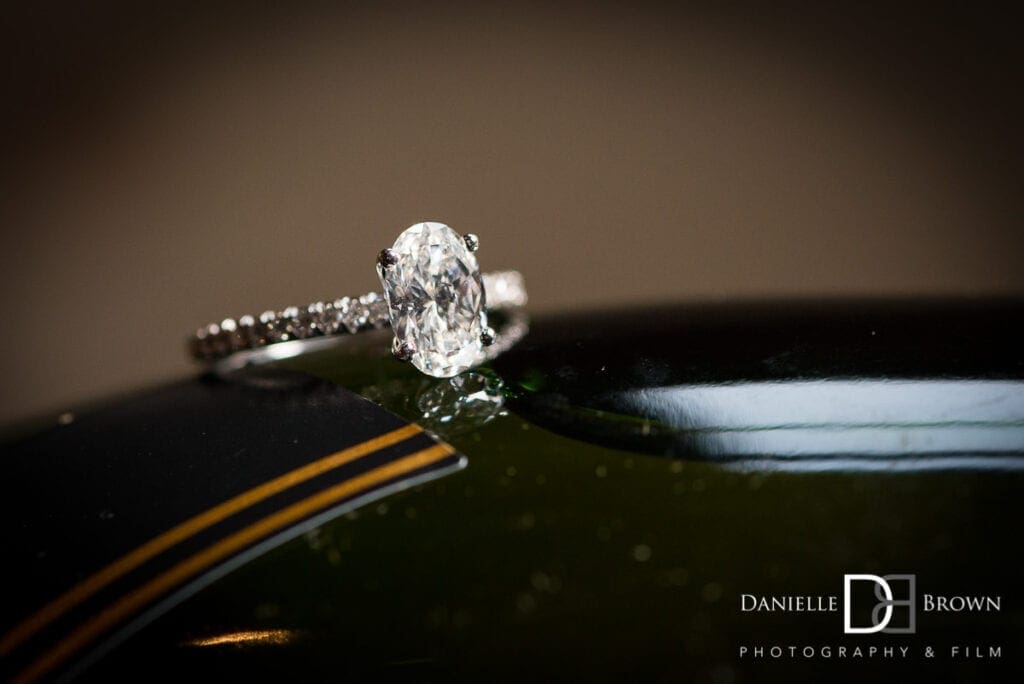 Ponce City Market Rooftop Proposal – After the Proposal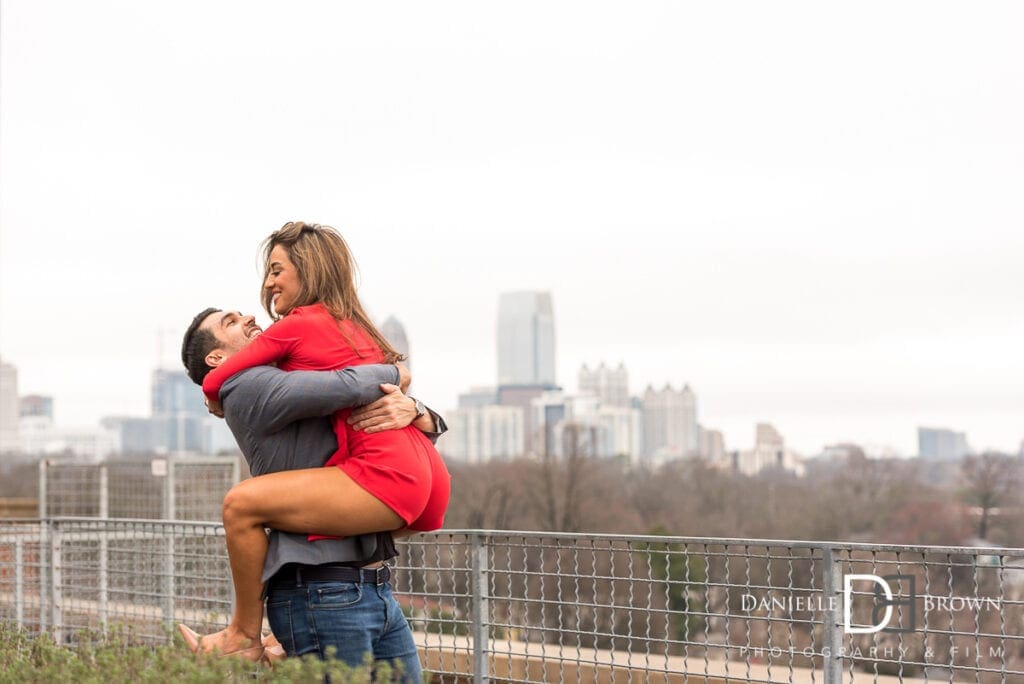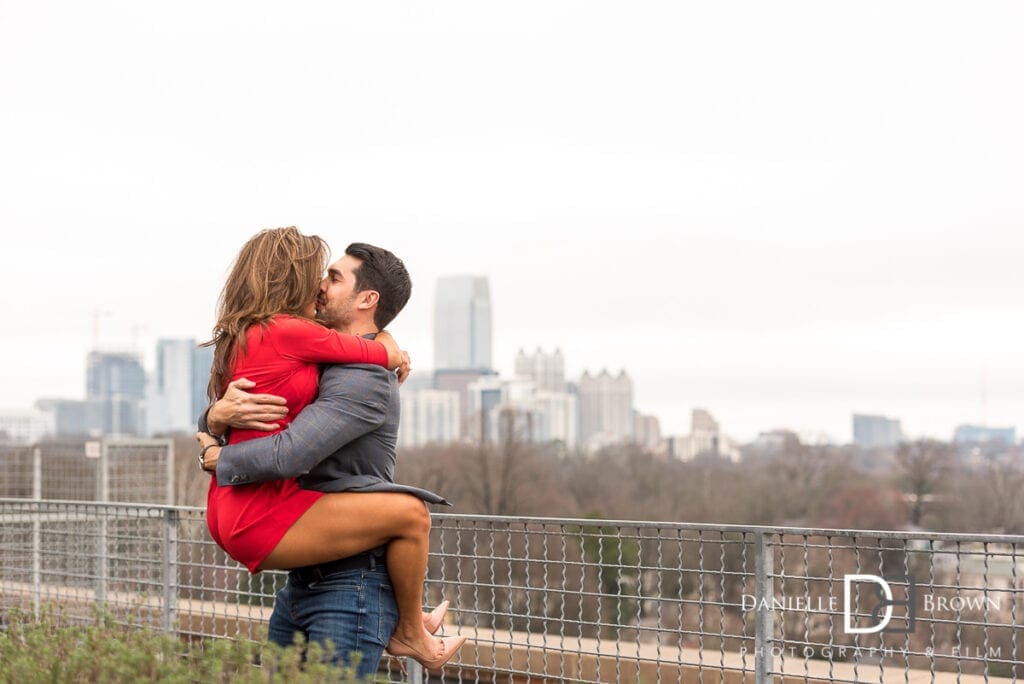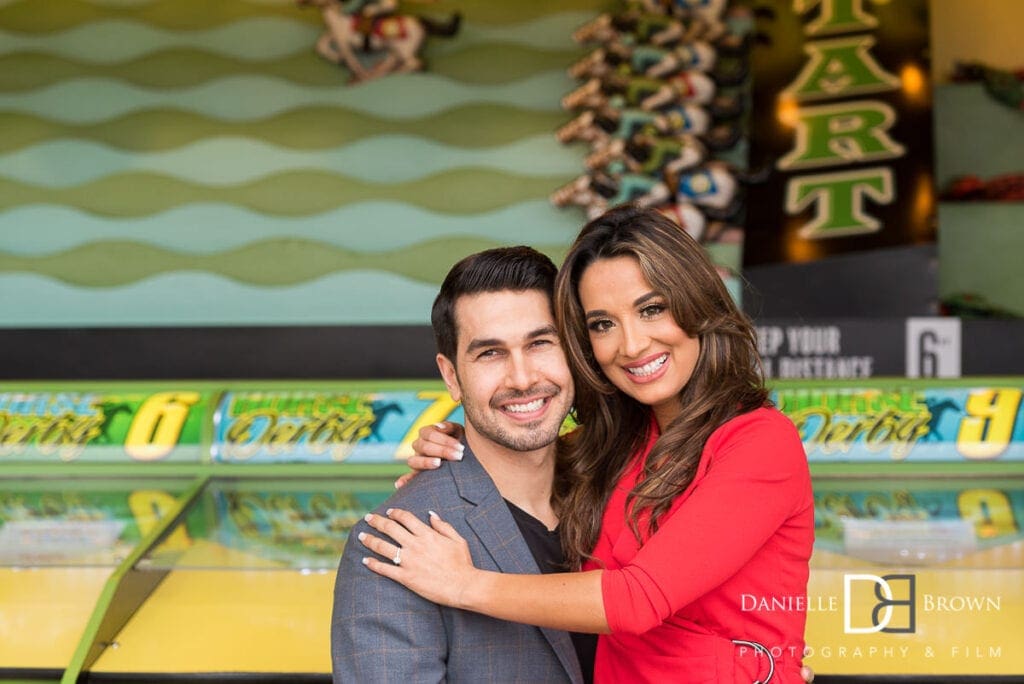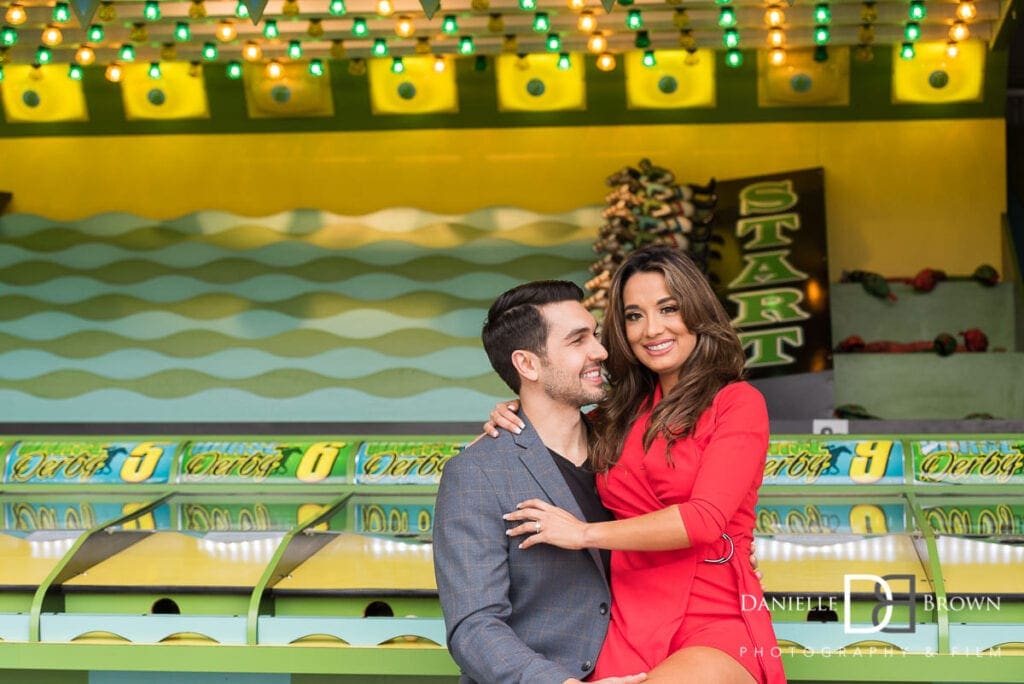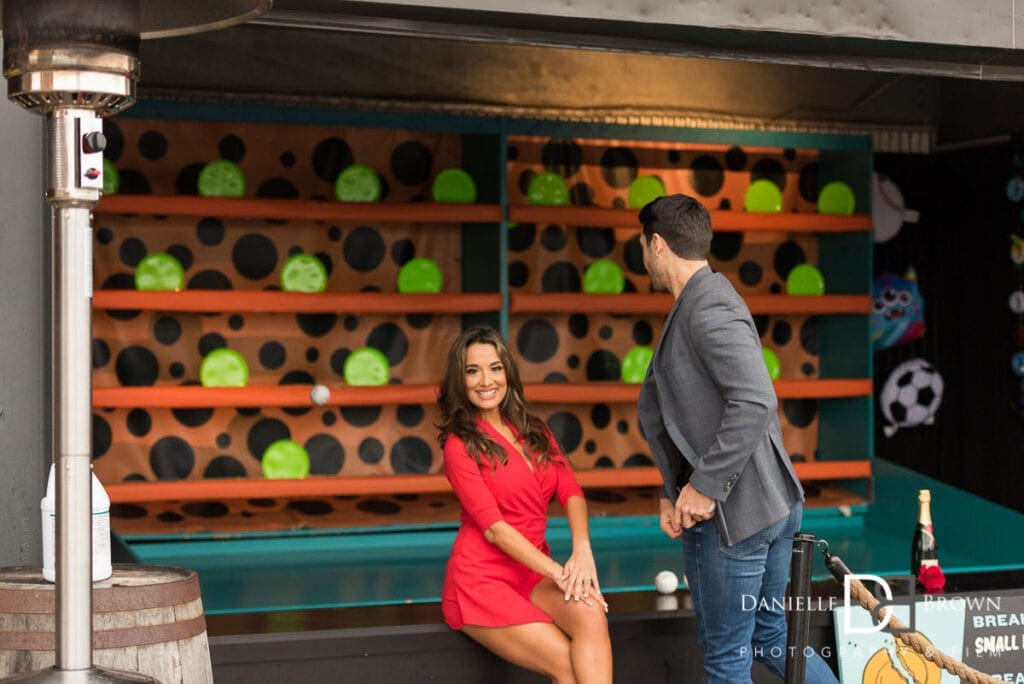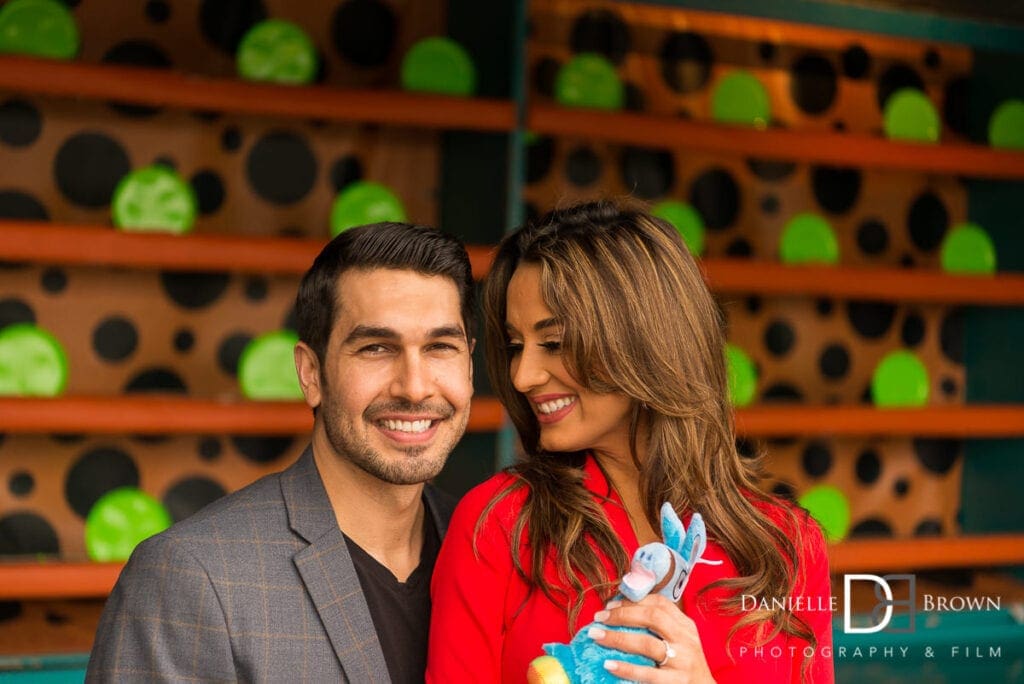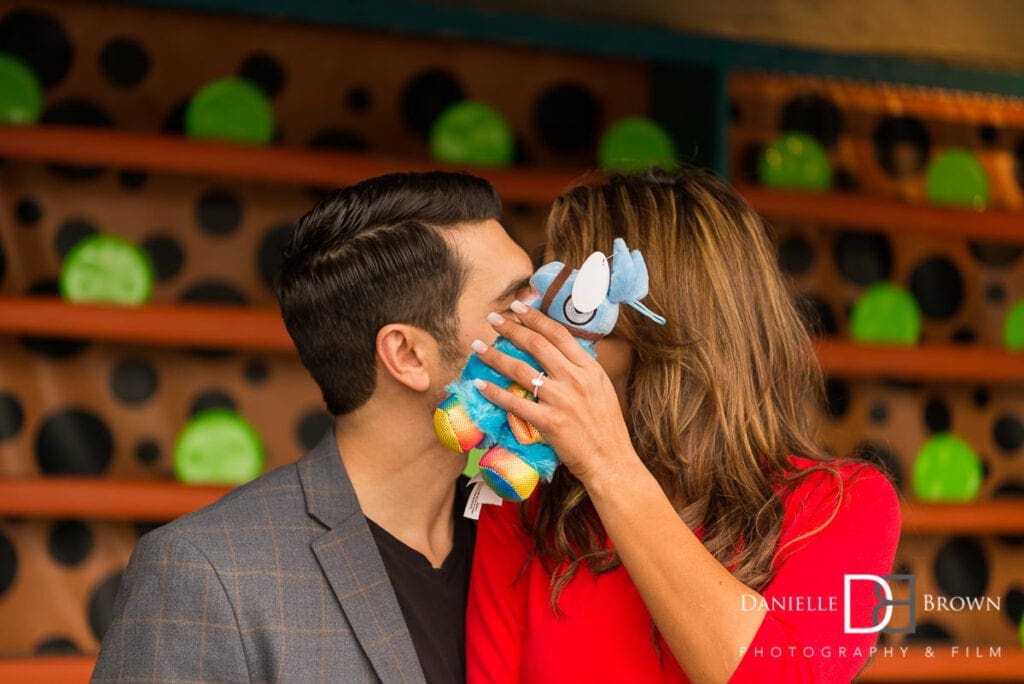 Leslie dressed perfectly for her surprise proposal. Sporting the cutest red romper and white fur jacket, she was picture perfect. After the proposal, it was on to a guided tour of The Roof at Ponce City Market. Neek took us around to the arcade areas for some quick photo ops at Skyline Park. My favorite shots were at Nine Mile Station. We had an incredible view of the Atlanta Skyline, even though it was totally overcast!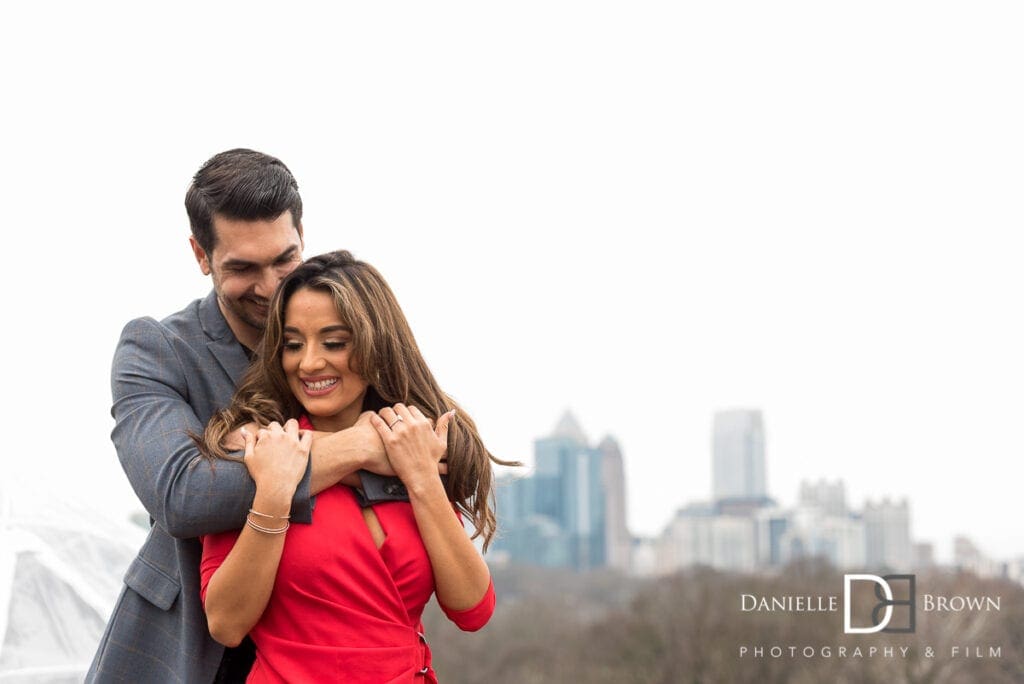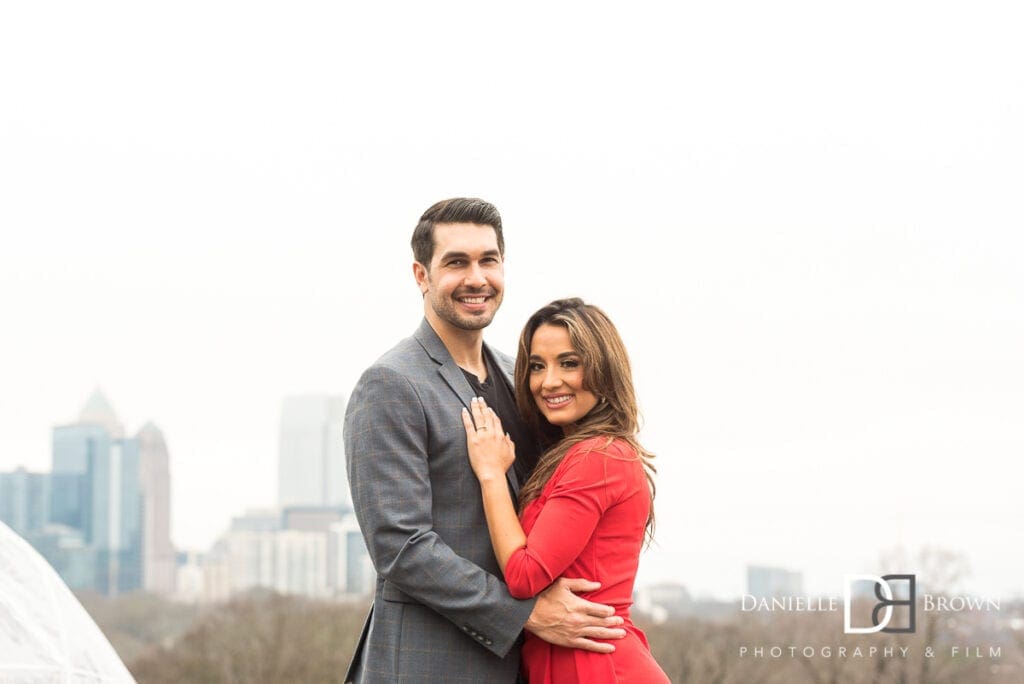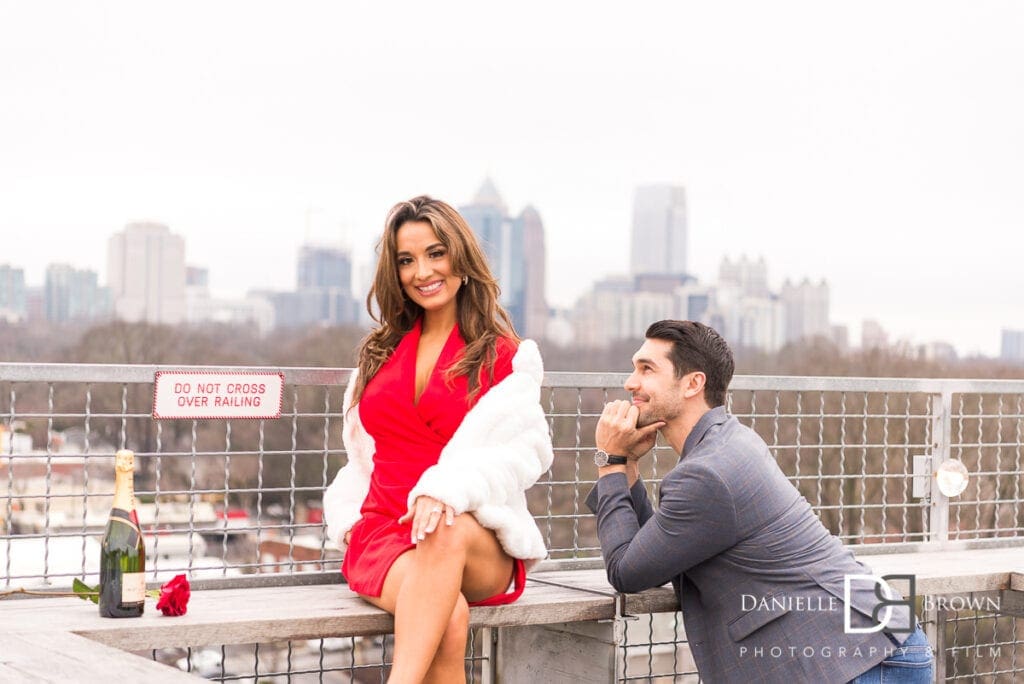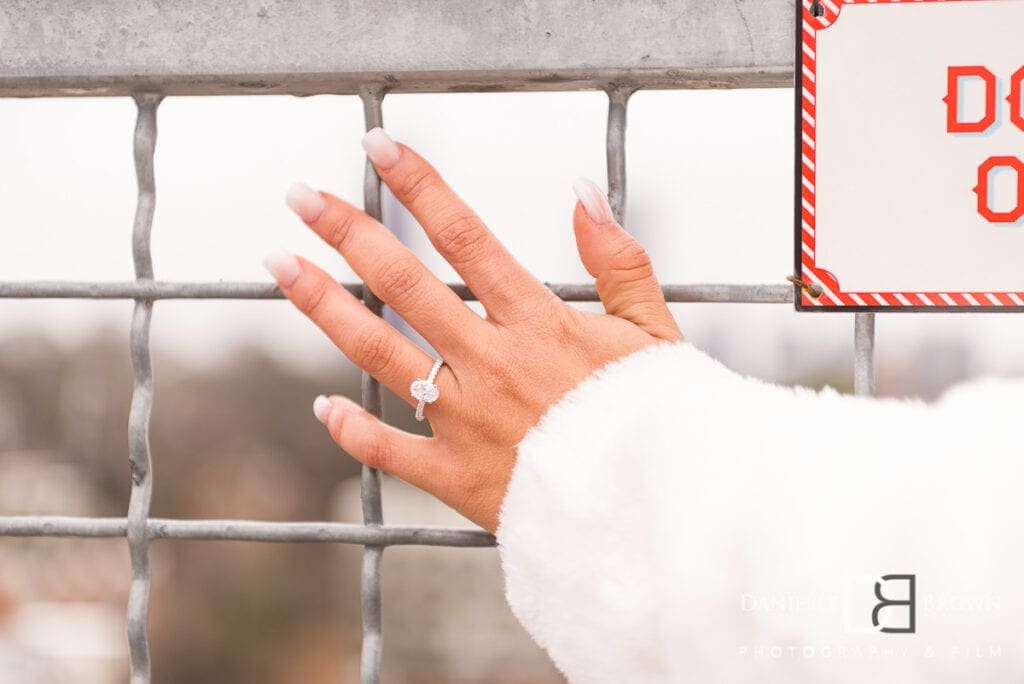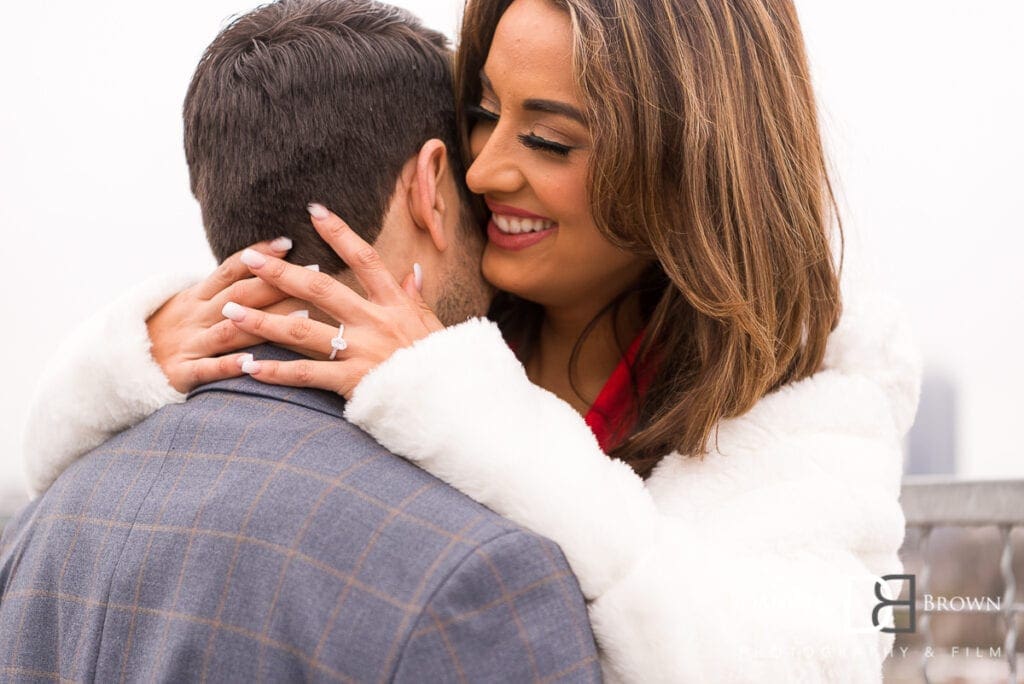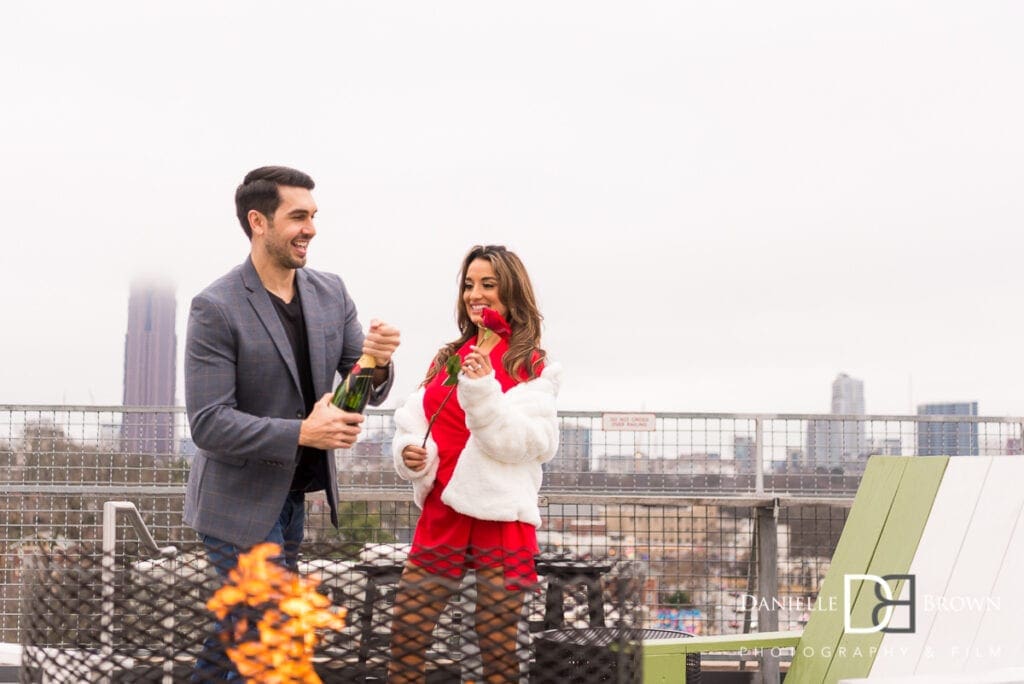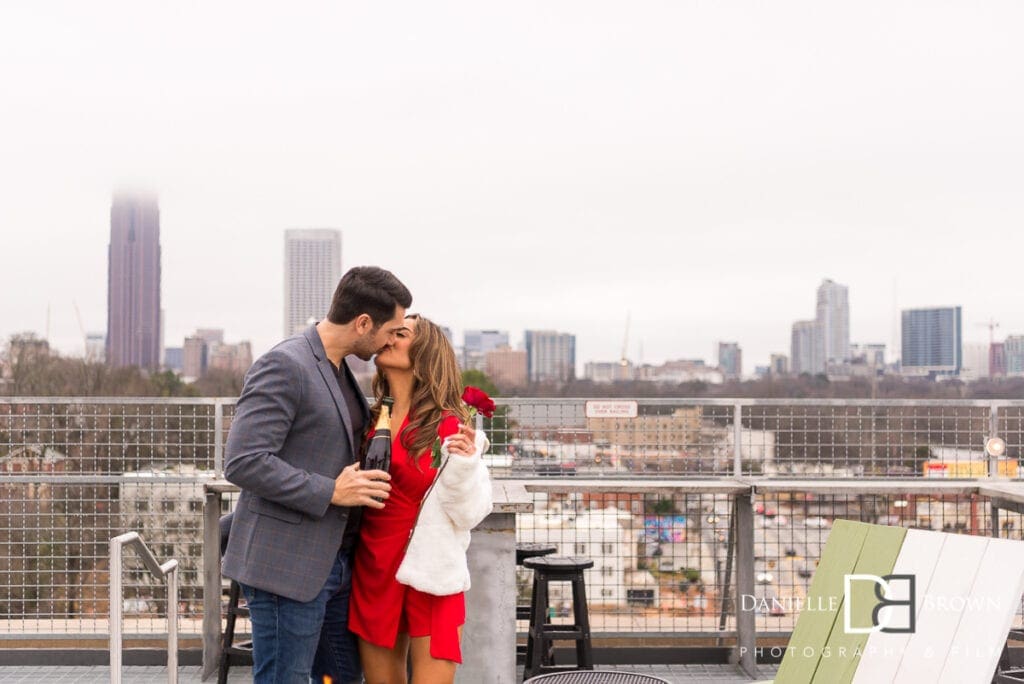 Josh and Leslie's friends joined them to celebrate. Tucked away at 12 Cocktail Bar, they patiently waited to celebrate and congratulate the newly engaged couple. Here's to a Valentine's Day weekend Leslie will never forget!