Tatyana + James
session type: Marietta Square Engagement Photography
photographer: Danielle Brown
locations: marietta square and surrounding areas, marietta ga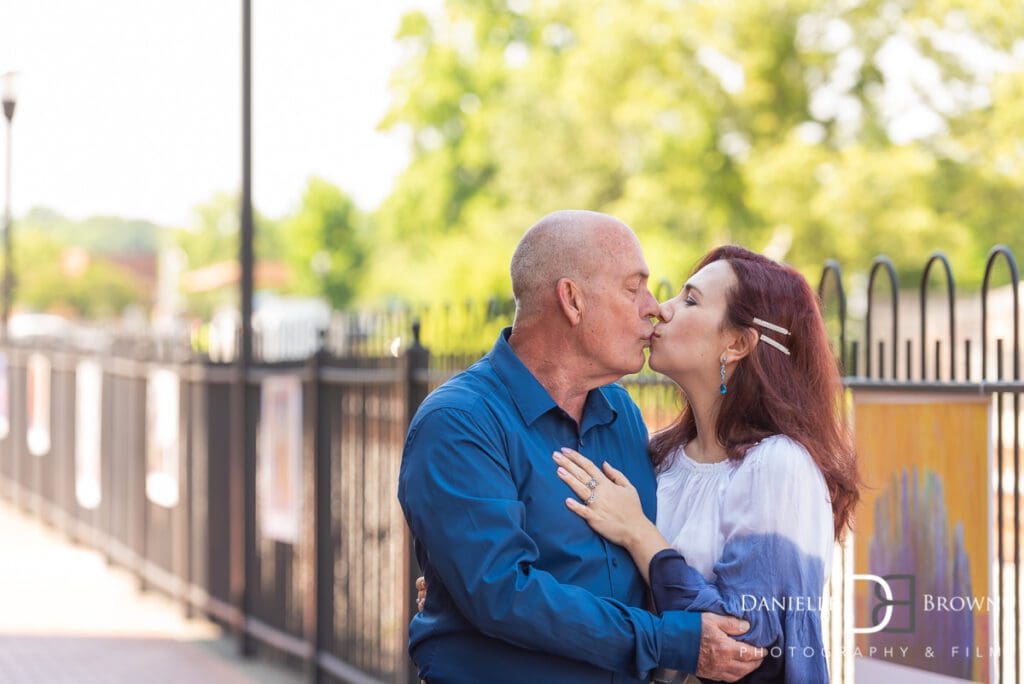 Working with Tatyanna and James was a pleasure and joy. They are both a lovely couple, inside and out. I was introduced to them by the fabulous staff at the Metropolitan Club, where Tatyana and James would wed in their early August ceremony. Since I always prefer to get to know my couples in person and on a Marietta Square Engagement Photography session, Tatyana and James took some time out of their busy schedule to come and take some pictures.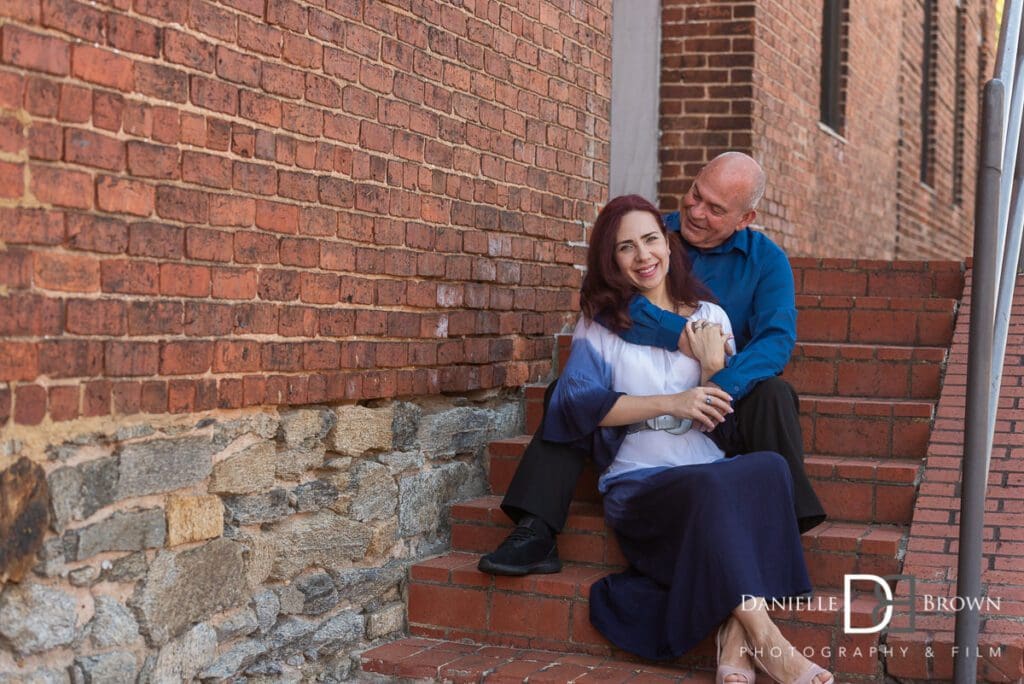 Marietta Square Engagement Photography
During their Marietta Square engagement photography session, James and Tatyana told me they own a local dance studio just a few miles away in Marietta. Tatyana and James are incredibly talented dancers. I will often get blank looks from my groom when I ask "do you dance?"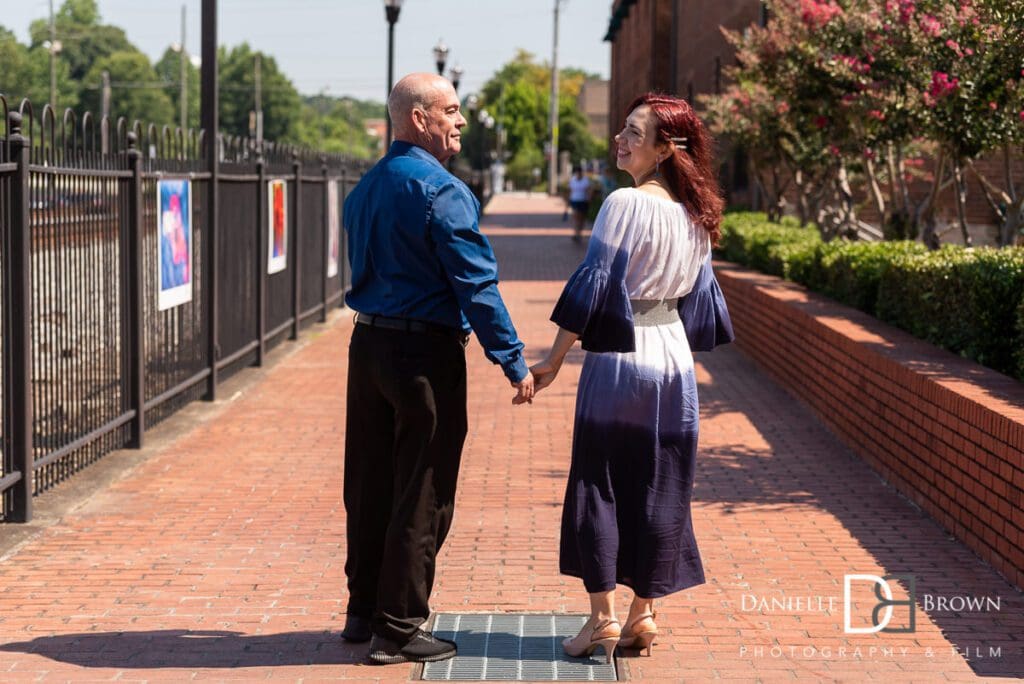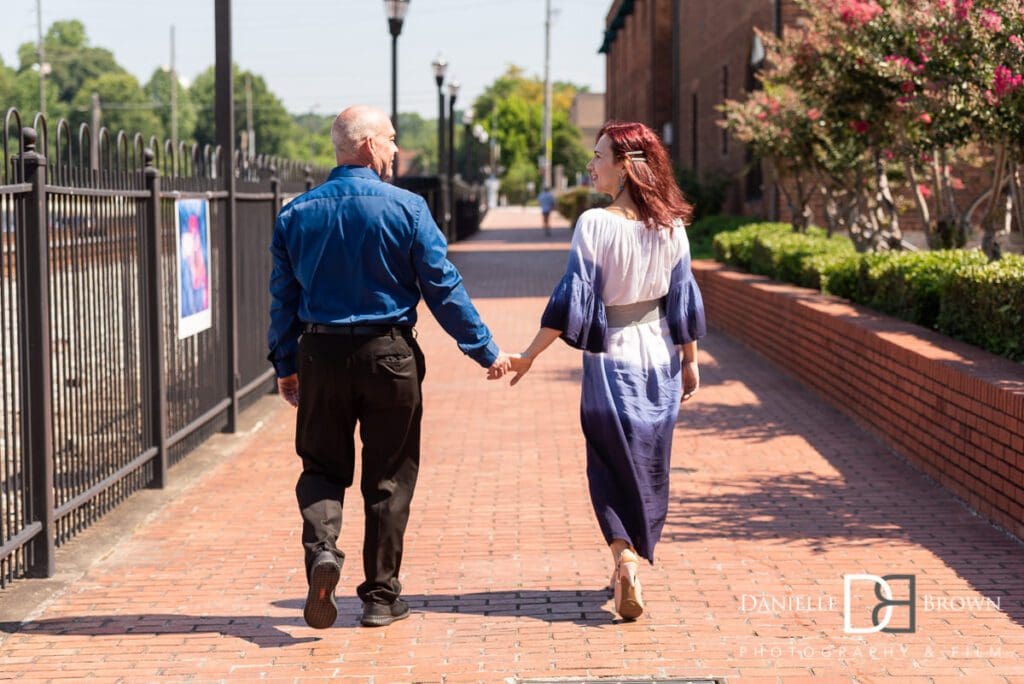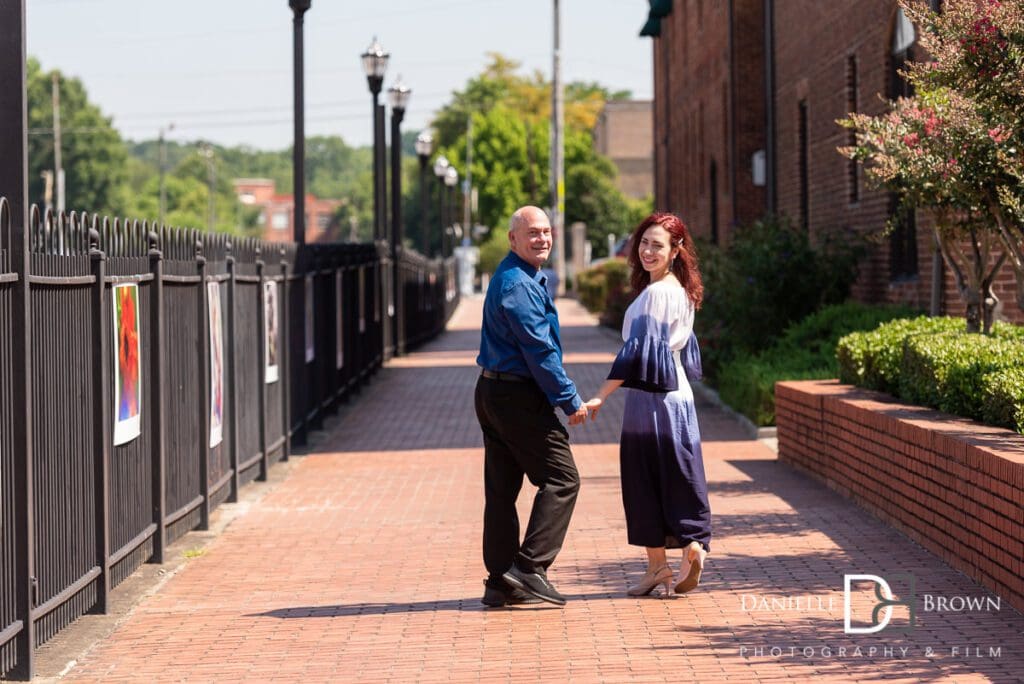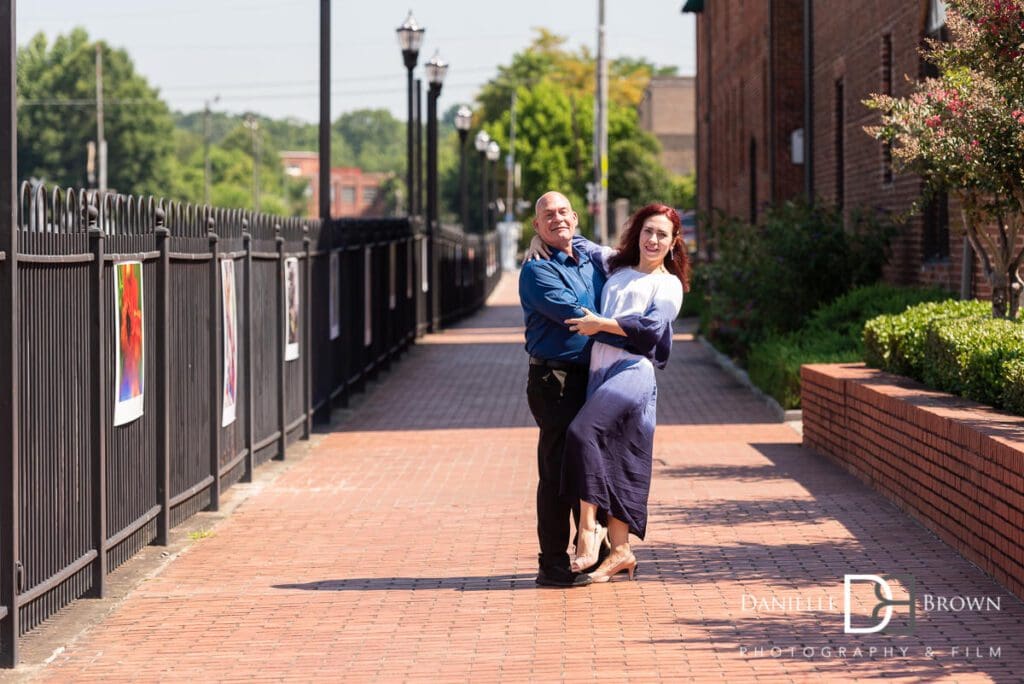 "Do we dance?" Yes, we dance. As owner and instructors at Ballroom Dance Time, Tatyana and James dance. I love when my couples' personality and interests shine during their sessions.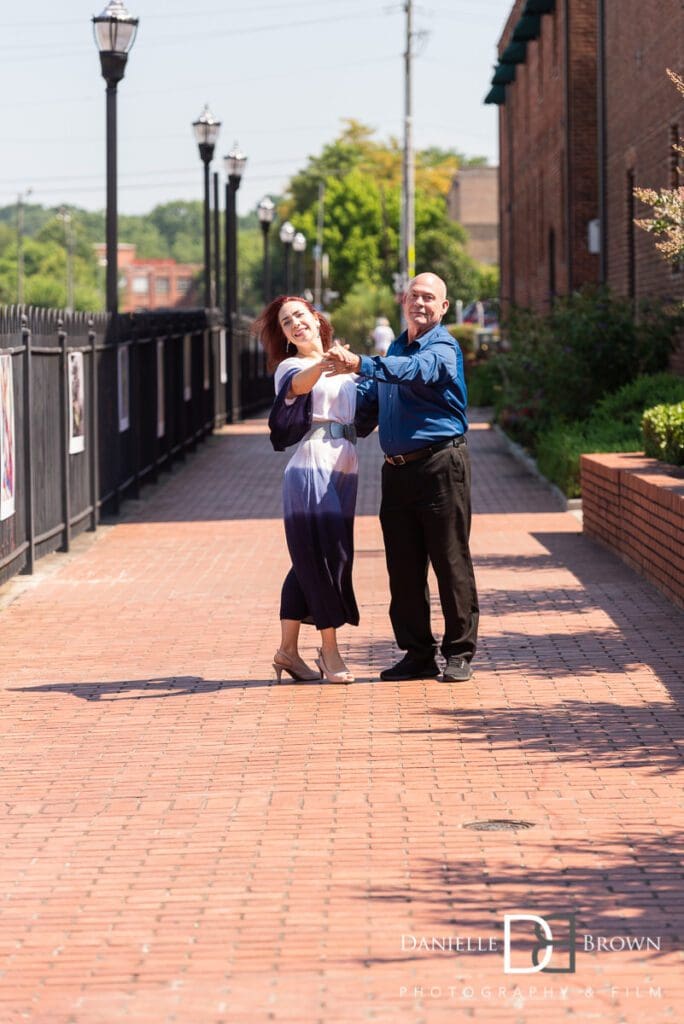 Tatyana is a passionate and professional ballroom dance instructor with over 30 years of experience. Dancing at age 5, later became a Kazakhstan National Champion in International Ballroom and accepted a teaching position as a ballroom instructor. After immigrating to the United States where she worked and performed for the Arthur Murray studio, getting certified and teaching American style Ballroom. From there Tatyana taught and was a top instructor at each of her former studios. Tatyana is very creative and dedicated choreographer and teacher! Dance is her true passion, and she looks forward to sharing her love of dance with others!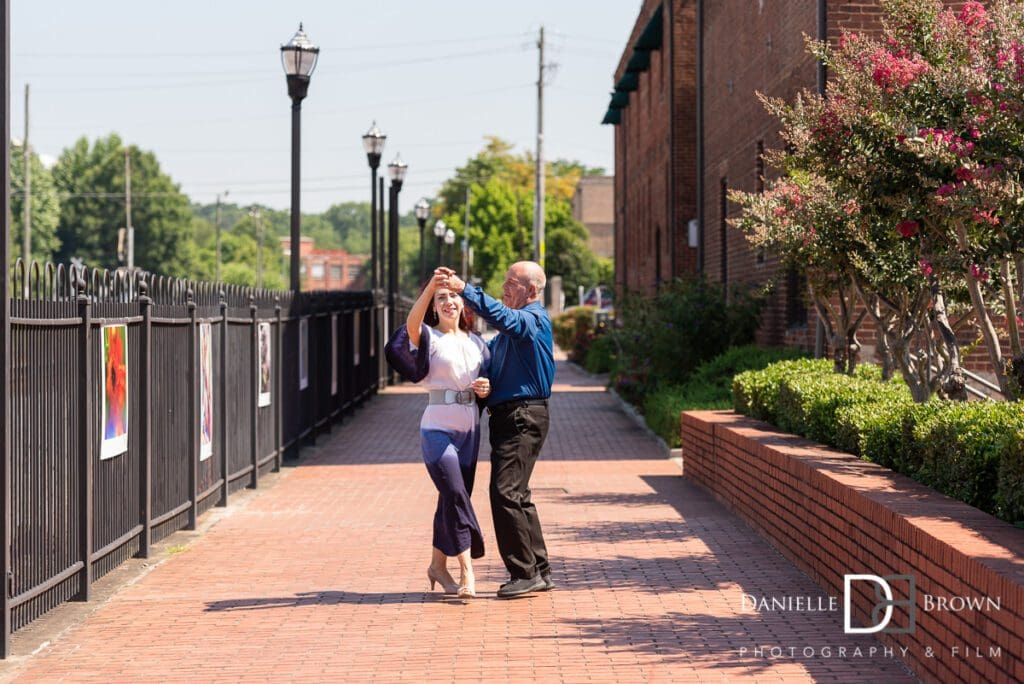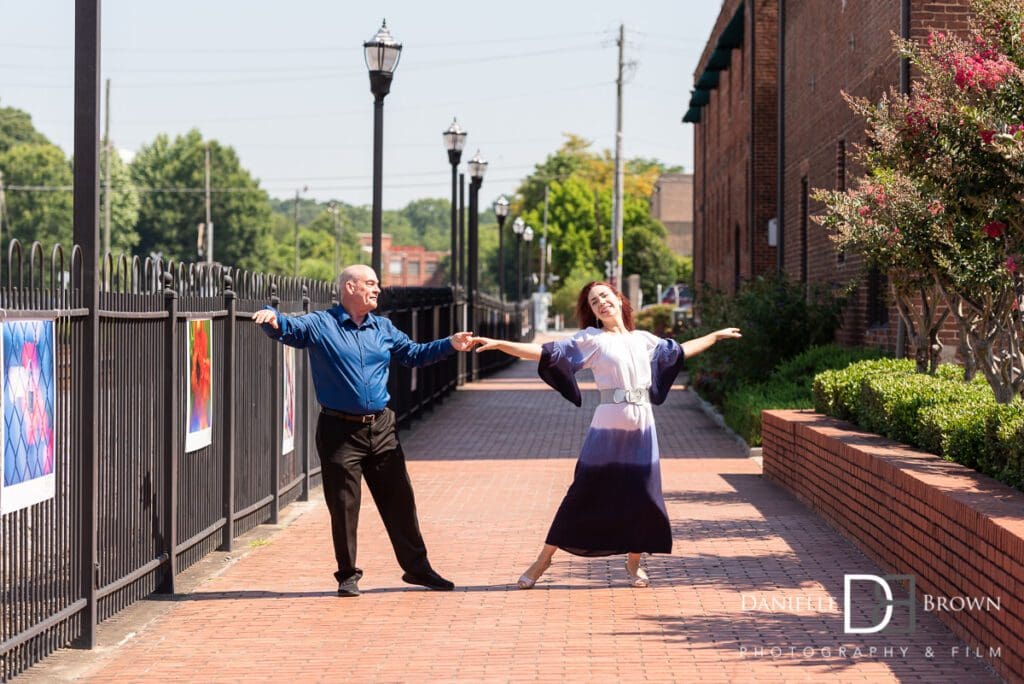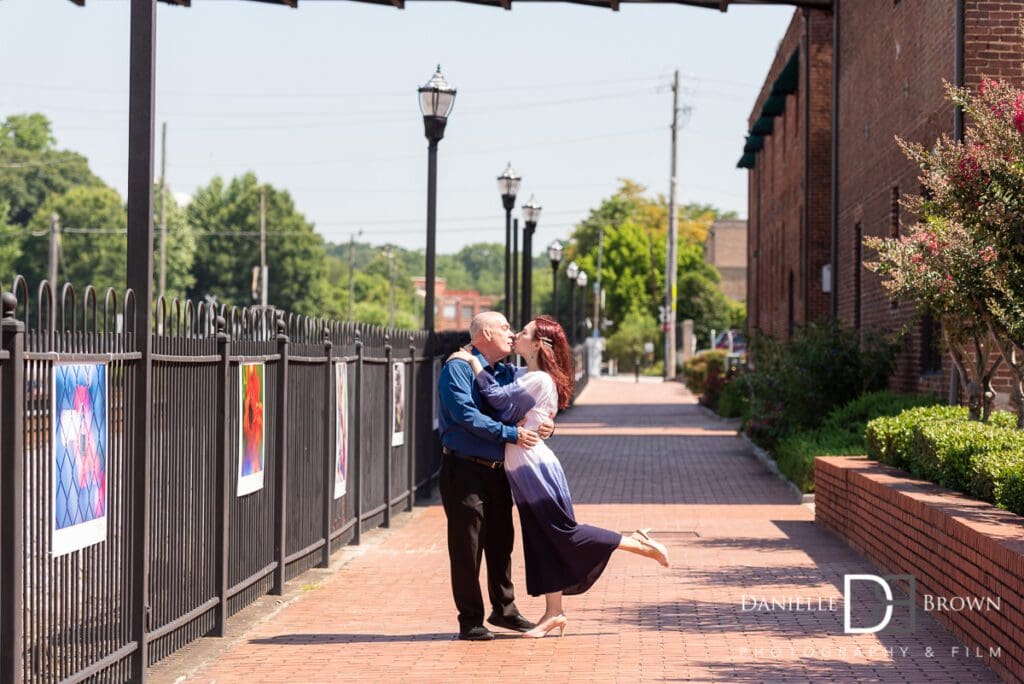 When I've asked James how he got so lucky, his only reply is, "it's not luck. I'm blessed." After meeting on the dance floor, James and Tatyana were destined to be partners for life.
<