Spencer & Shelby | Proposal Photography Chateau Elan
session type: Surprise Proposal at Chateau Elan
location: Chateau Elan, Braselton ga
photographer: Amanda Lippert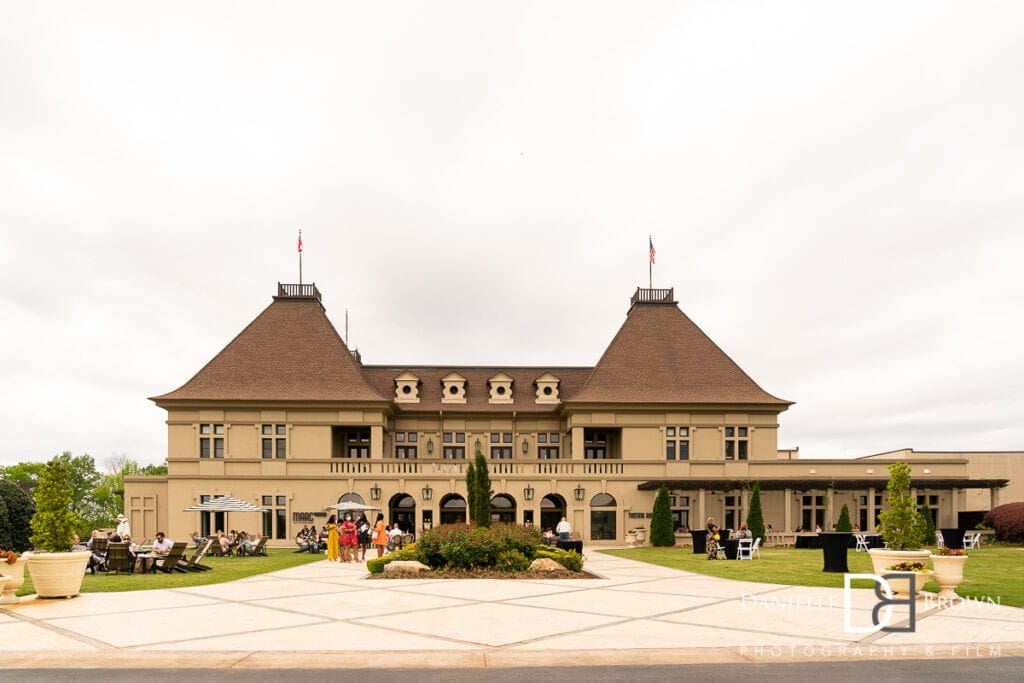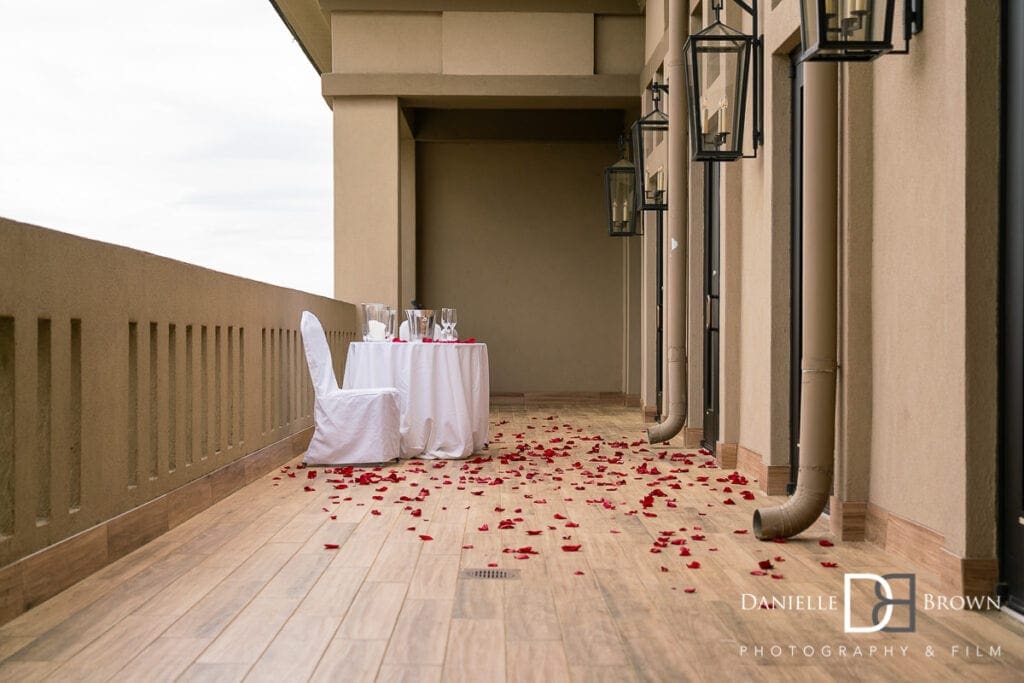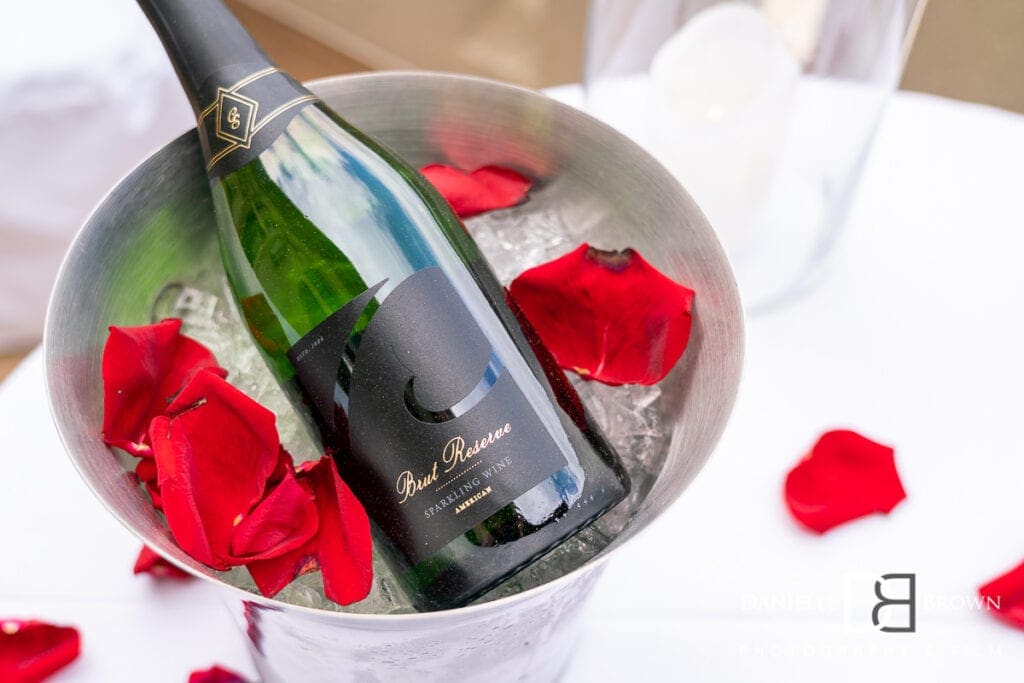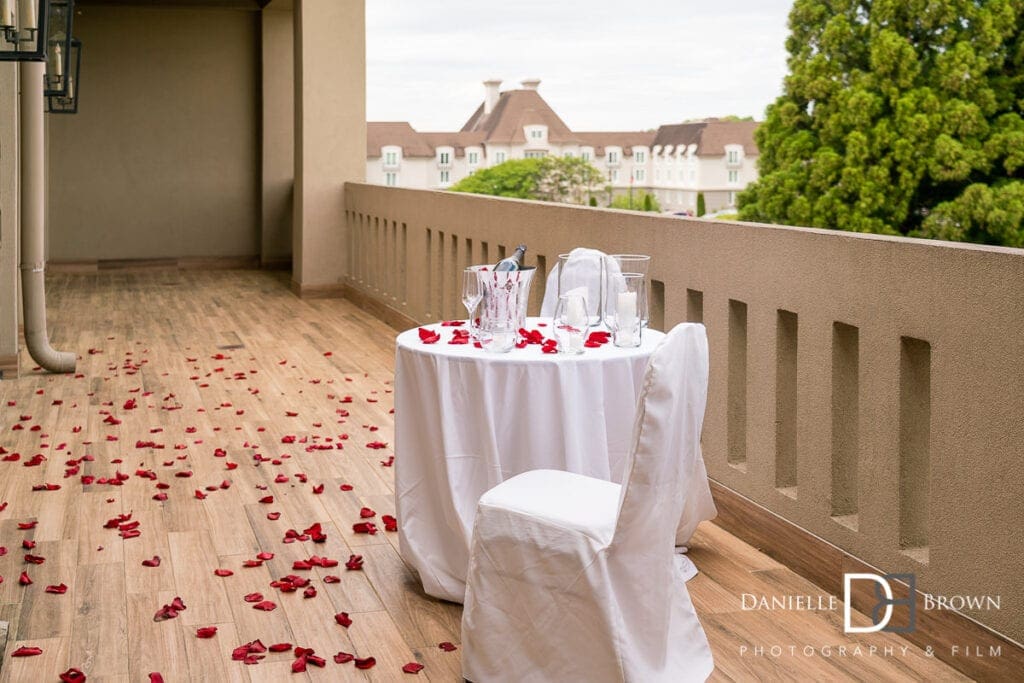 So I'm going to have a bit of a love-fest in this post. Amanda did a killer job for Spencer and Shelby on her first surprise proposal for our studio. We are in love with her gentle, kind, and well-spoken personality. Since I was on a wedding when Spencer was planning on proposing, we knew Amanda would deliver.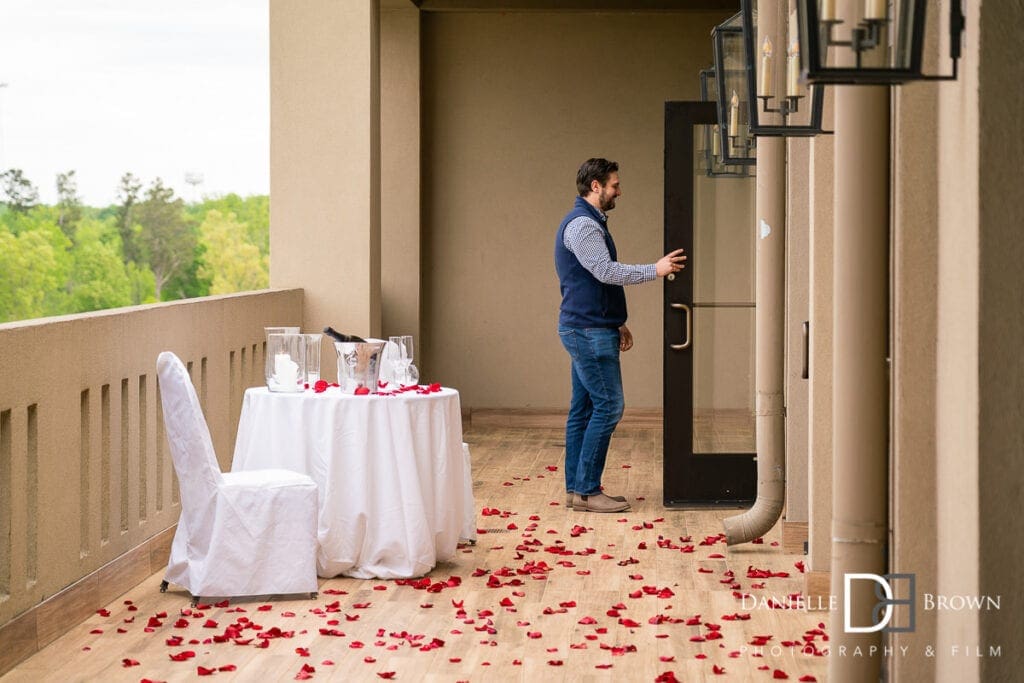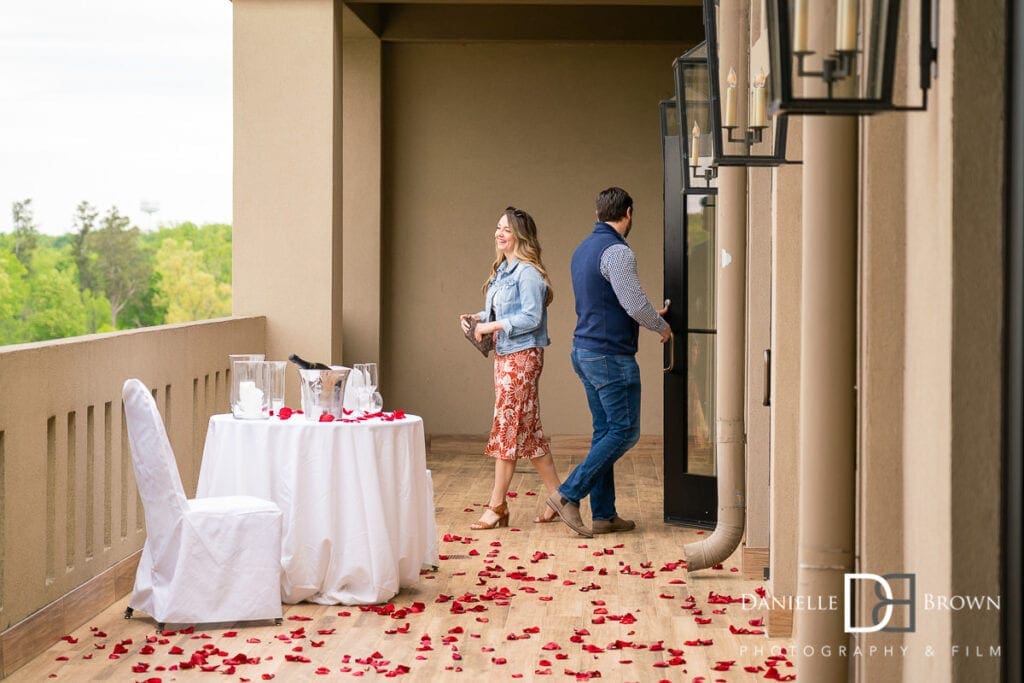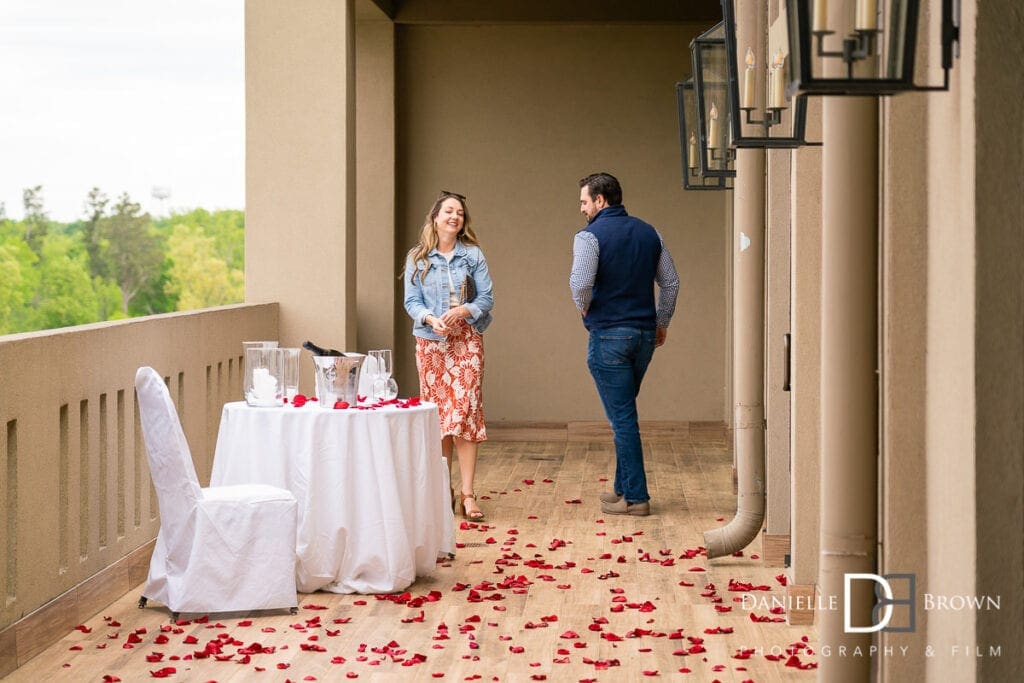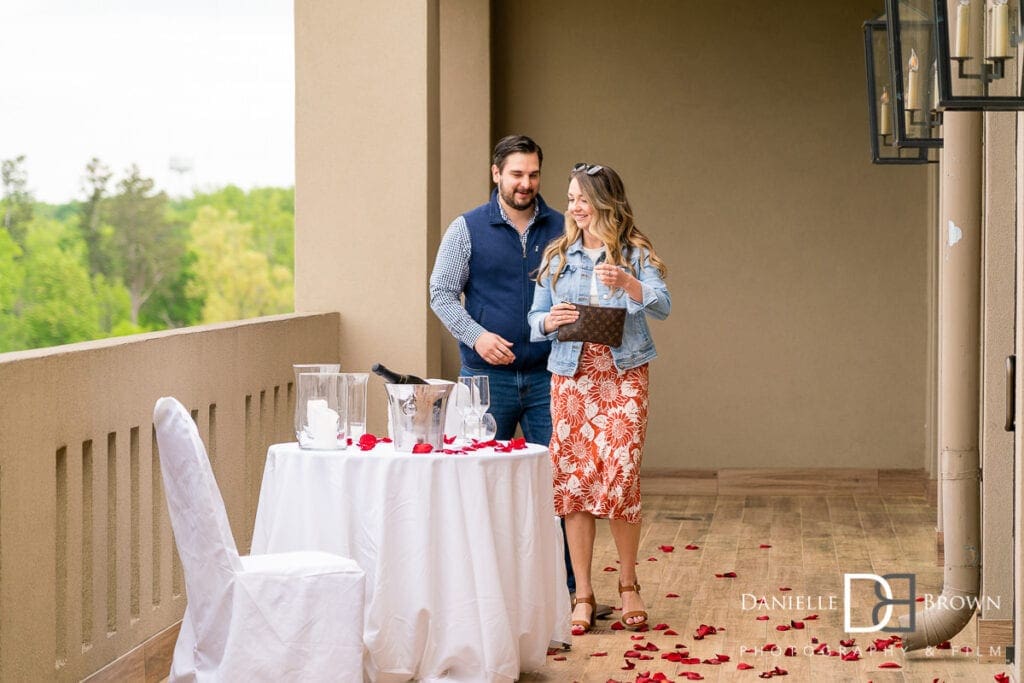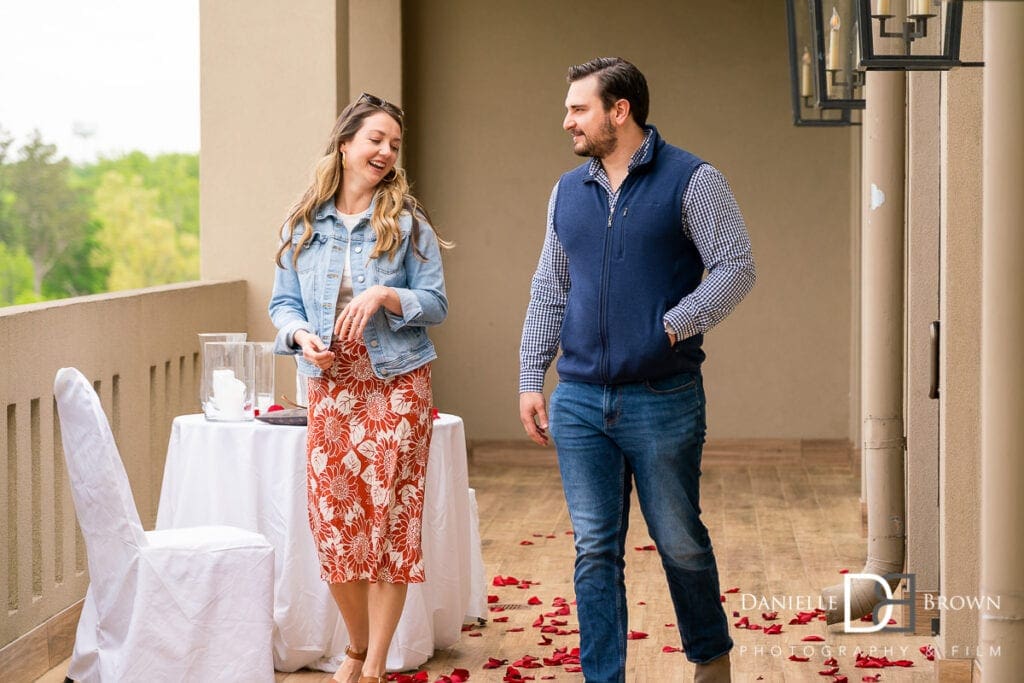 As part of our standard practice, Amanda was at Chateau Elan before Spencer's proposal. She was checking settings and getting some landscapes around Chateau Elan when Spencer and Shelby walked right by her! LOL! Apparently, Shelby noticed Amanda's camera, and remarked "I wonder if someone's getting proposed to today?" Little did she know, it was her!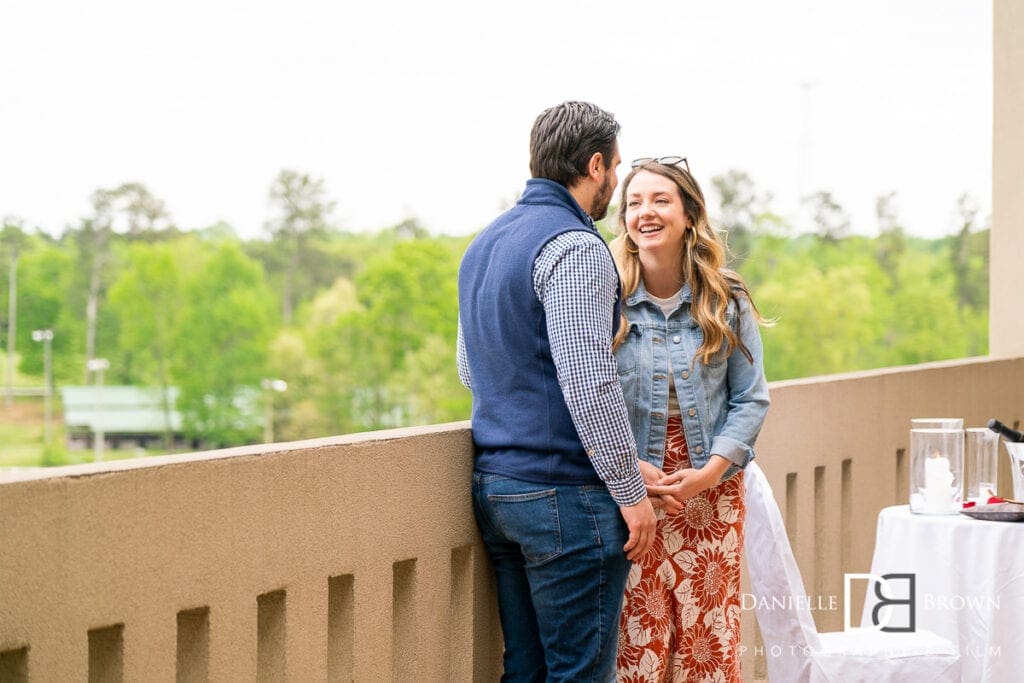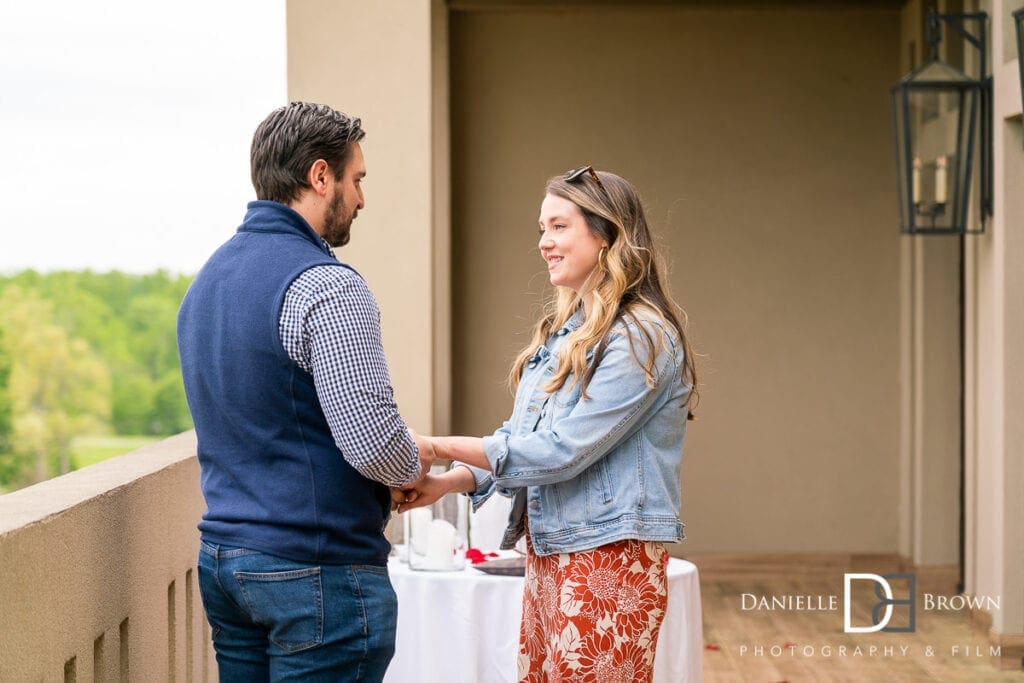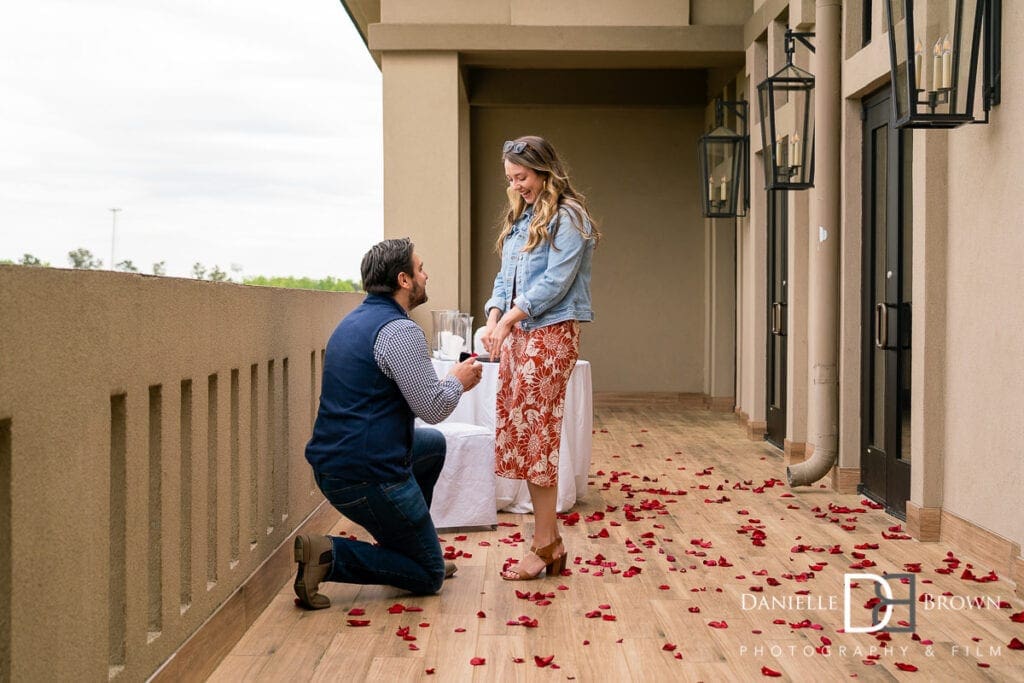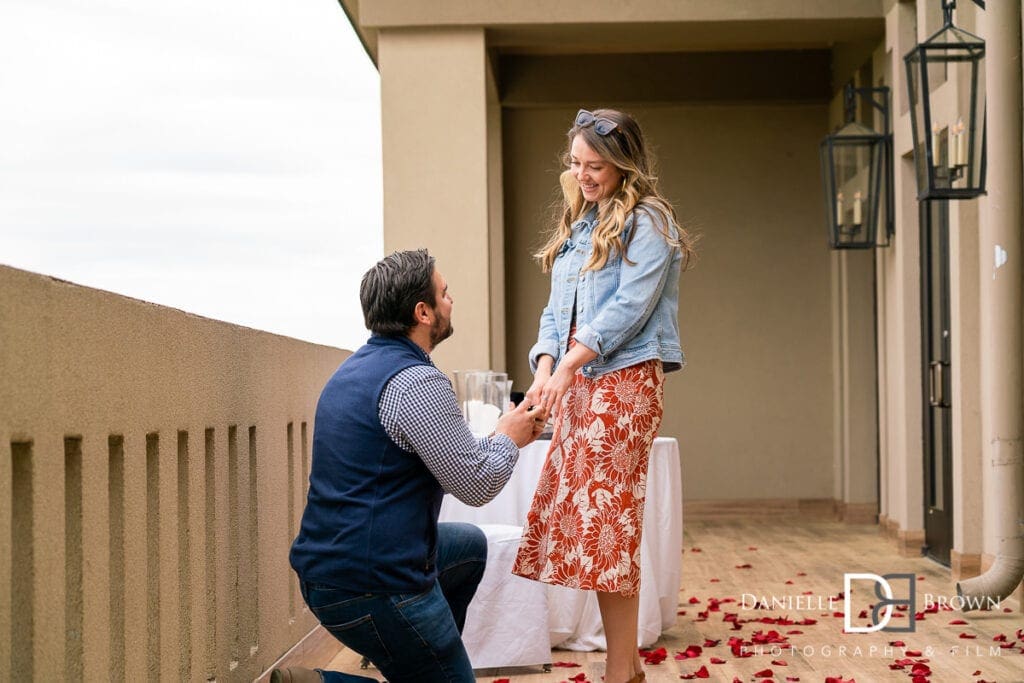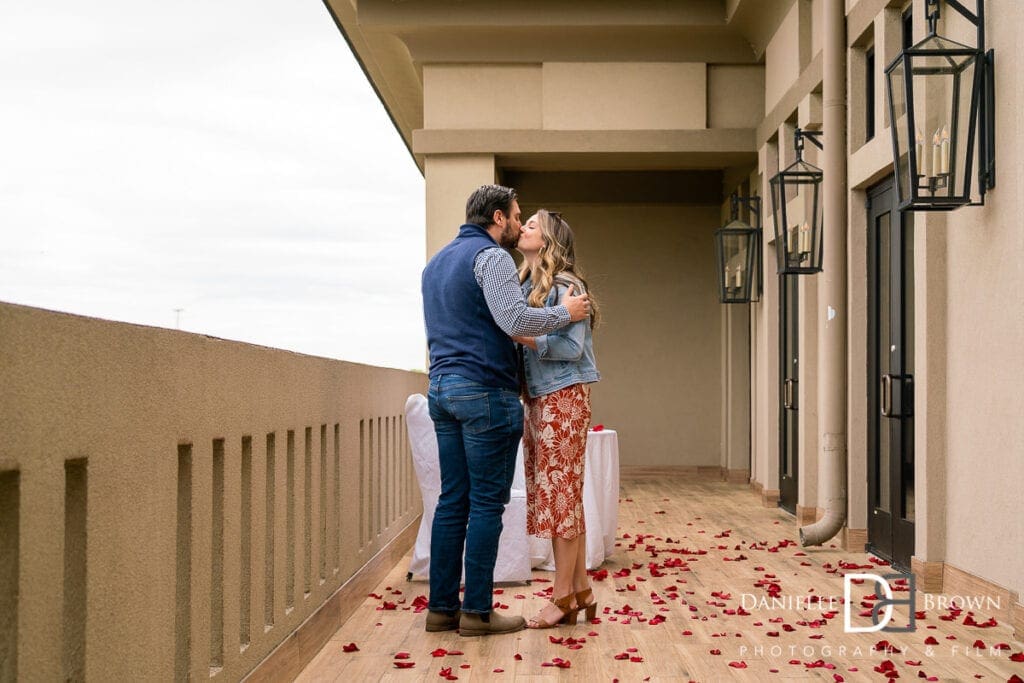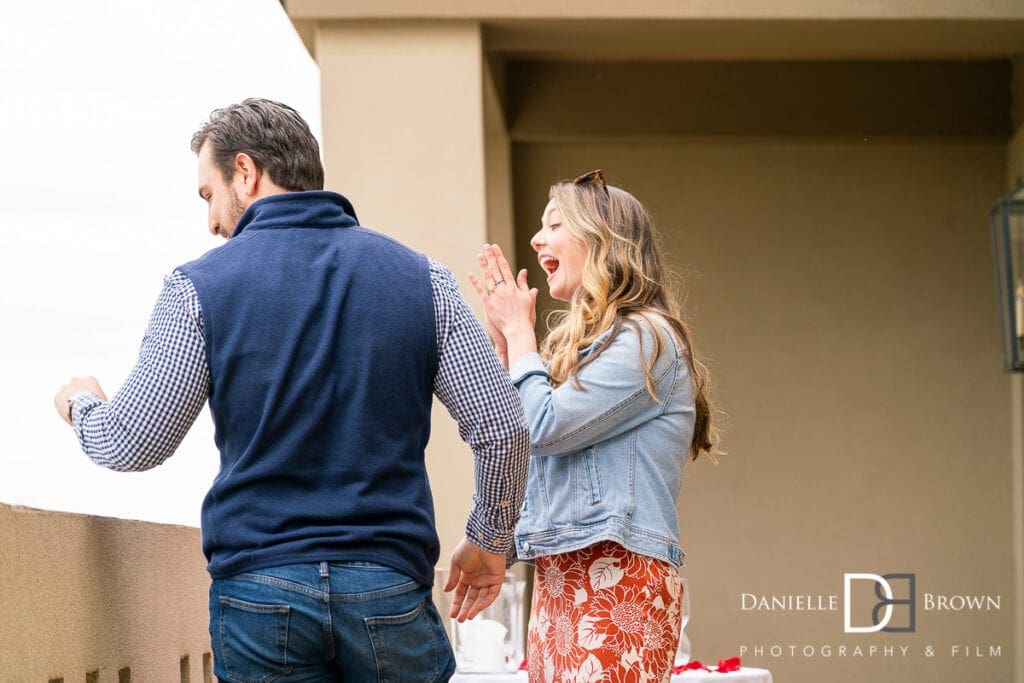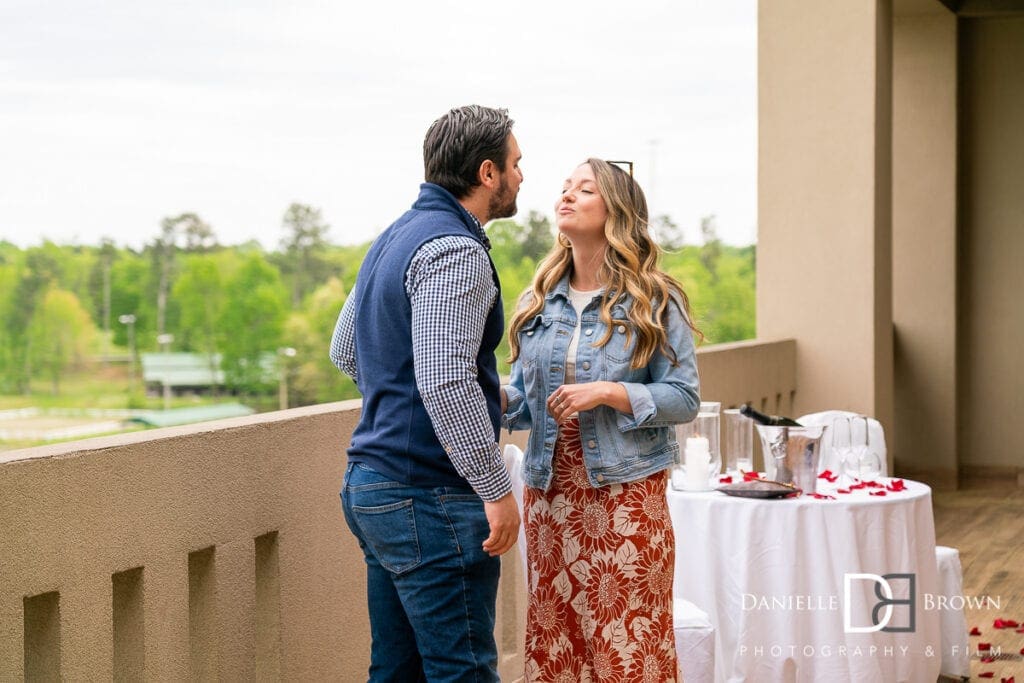 Fast-forward to Amanda tucked away on the Chateau Elan balcony. Once Spencer opened the doors and walked on to the balcony, Shelby knew something was up! Spencer asked the burning question… "will you marry me?" Celebrate will a glass of bubbly!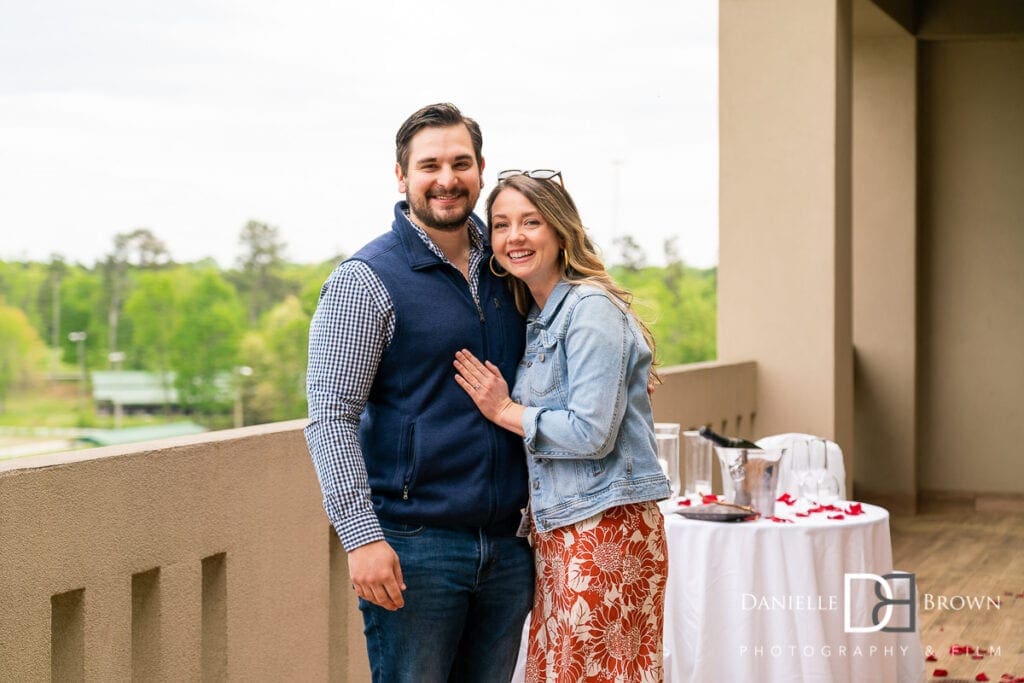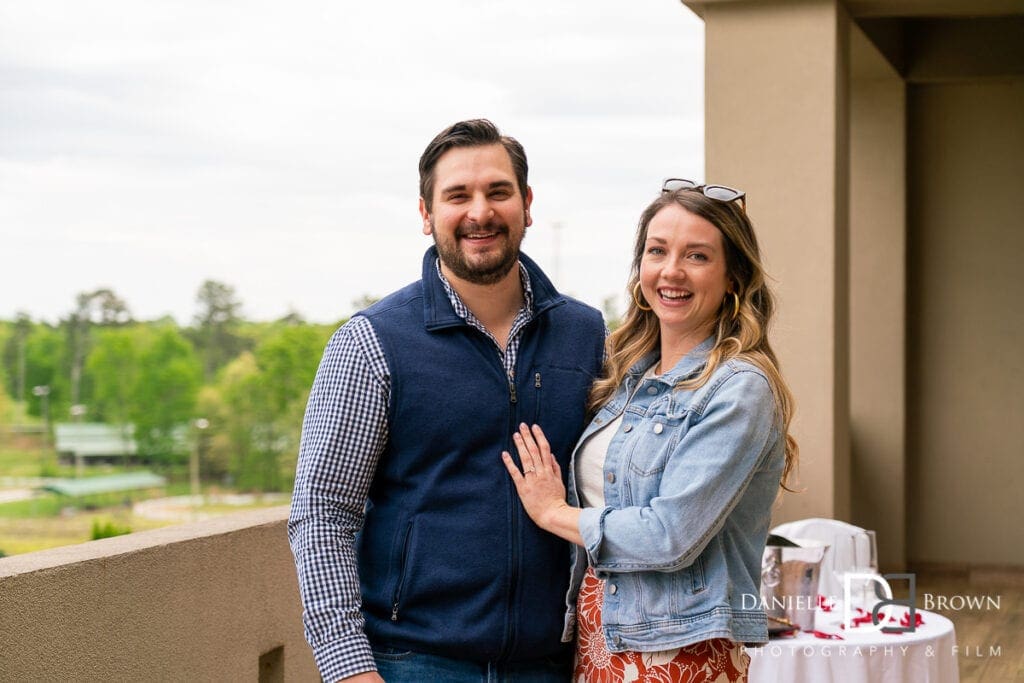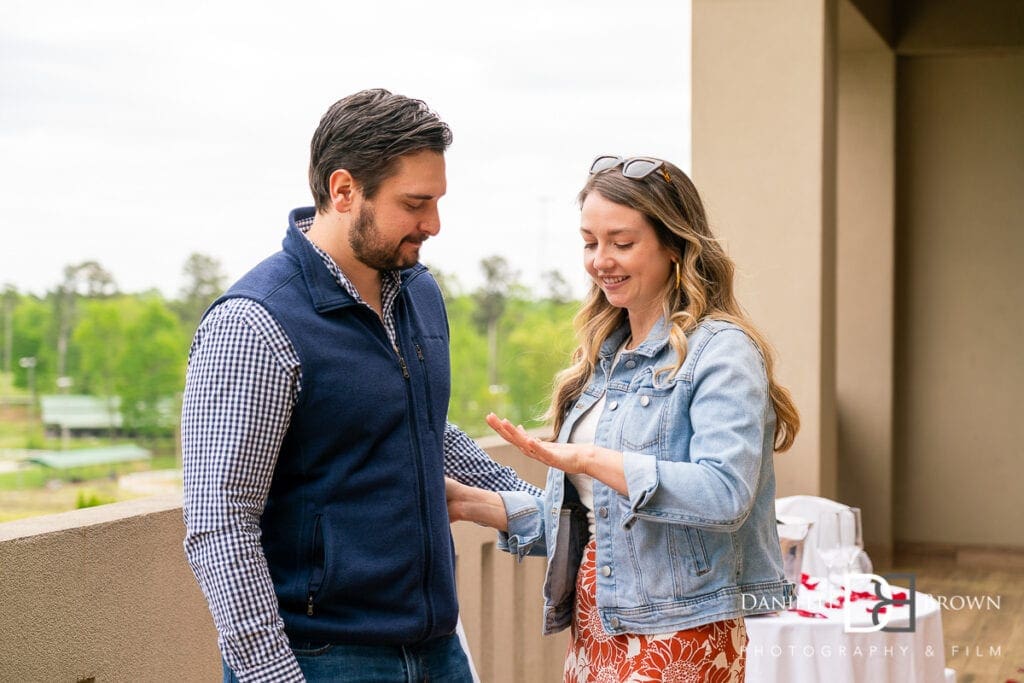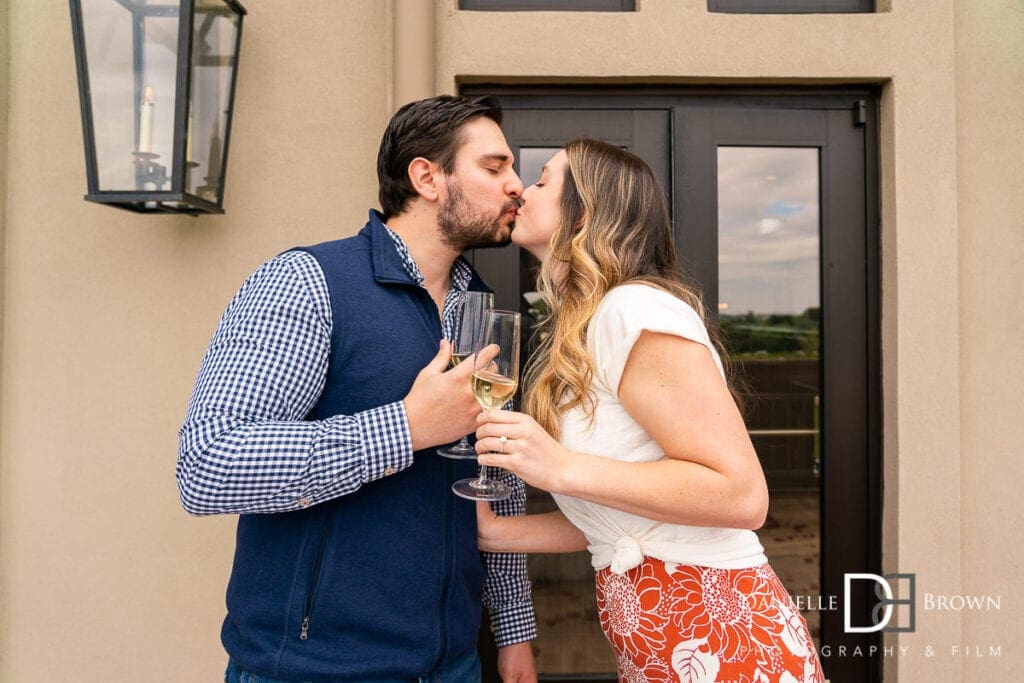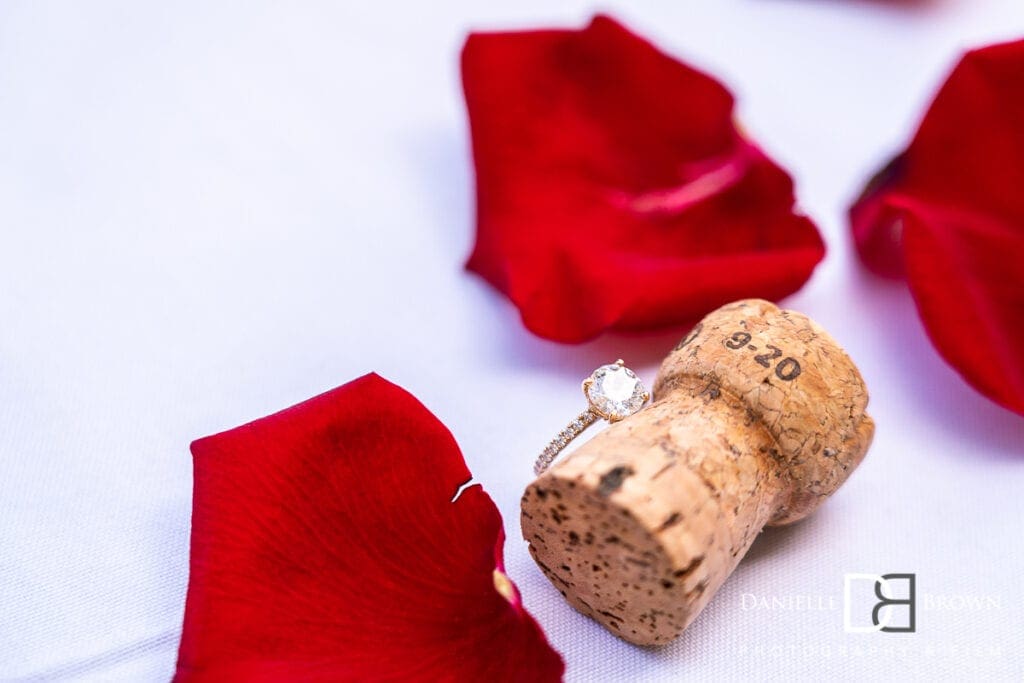 After the proposal – engagement photography at Chateau Elan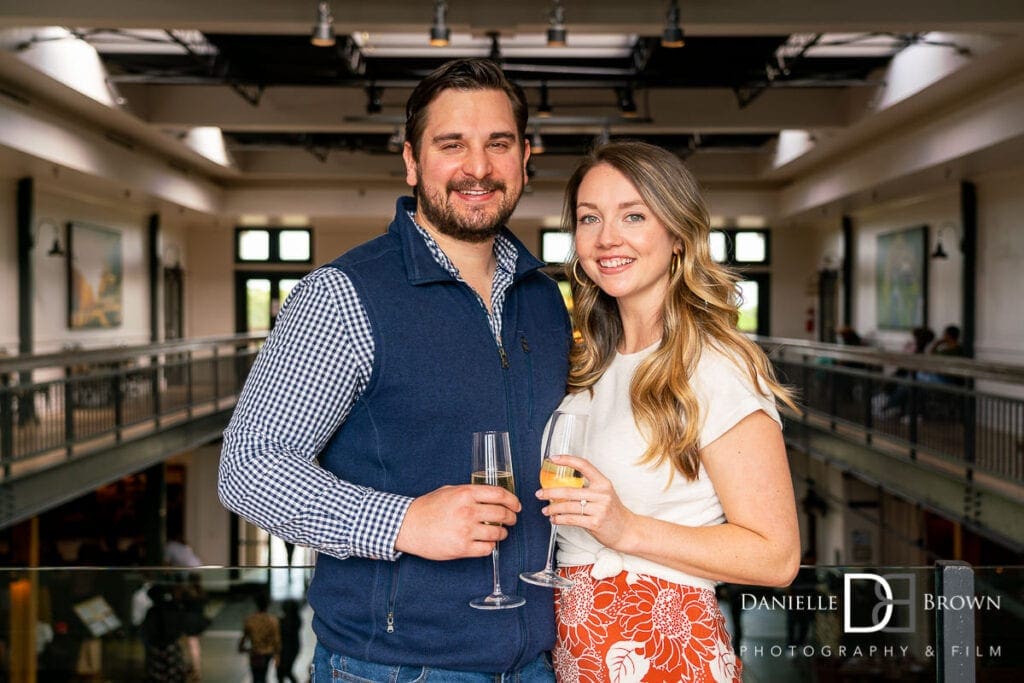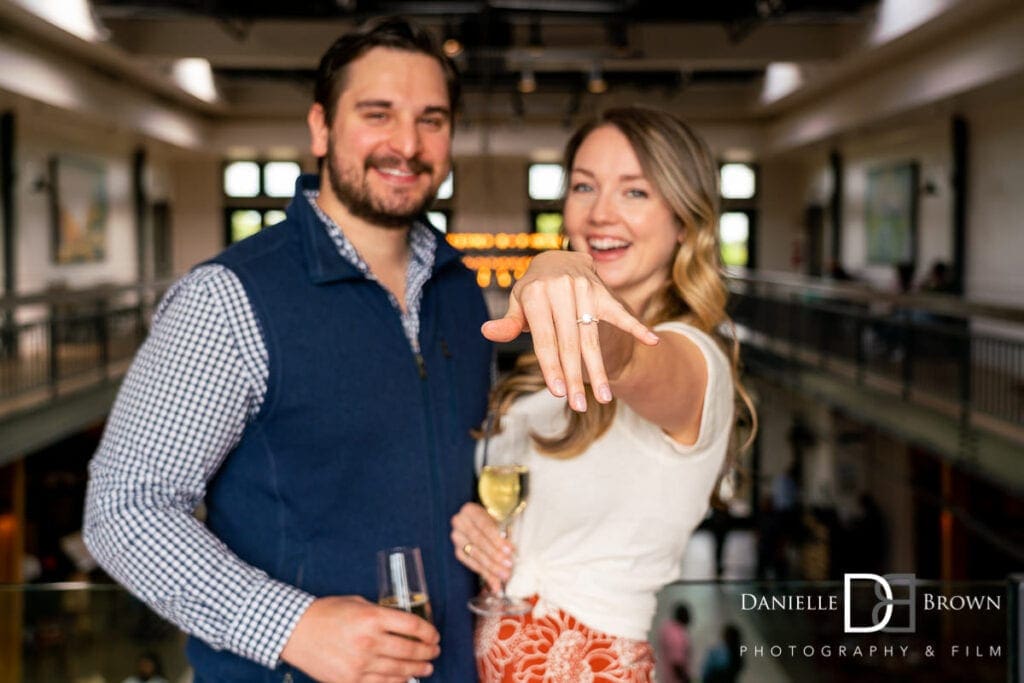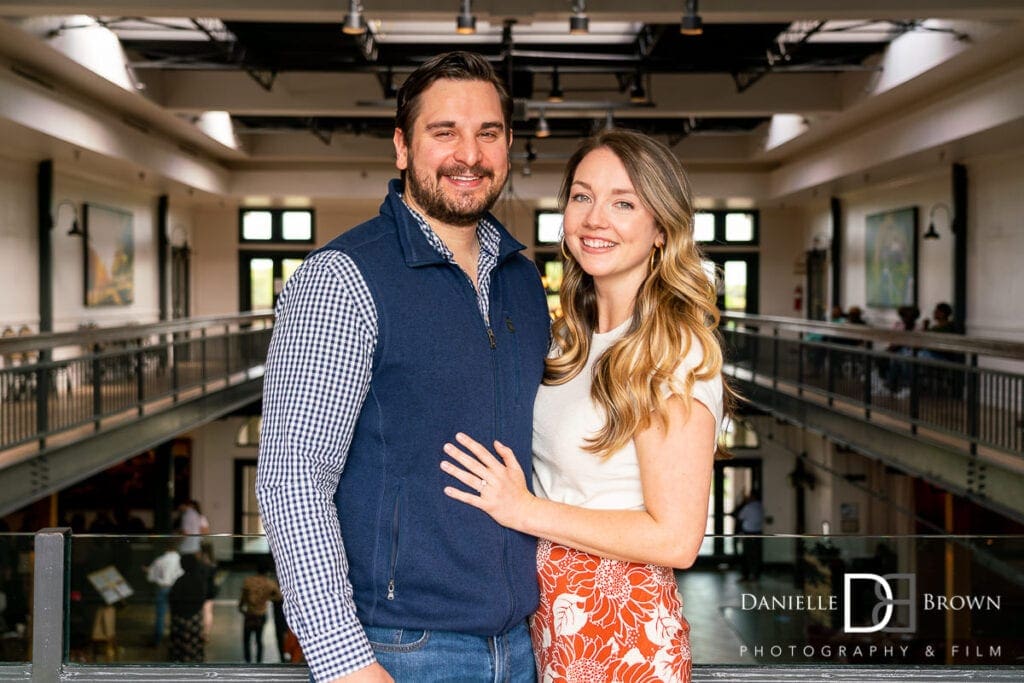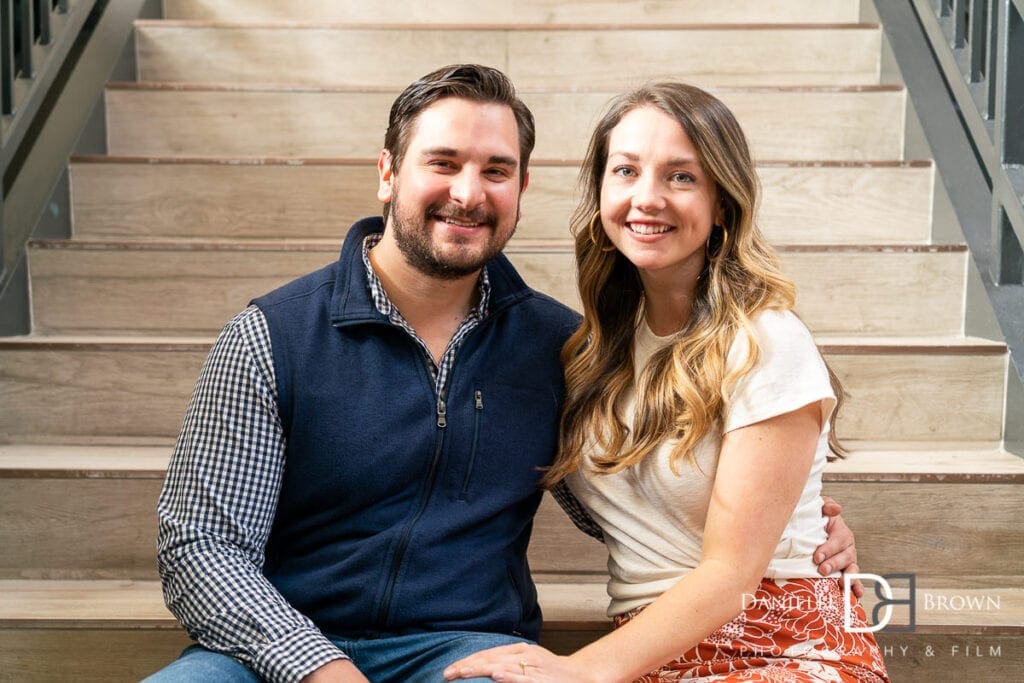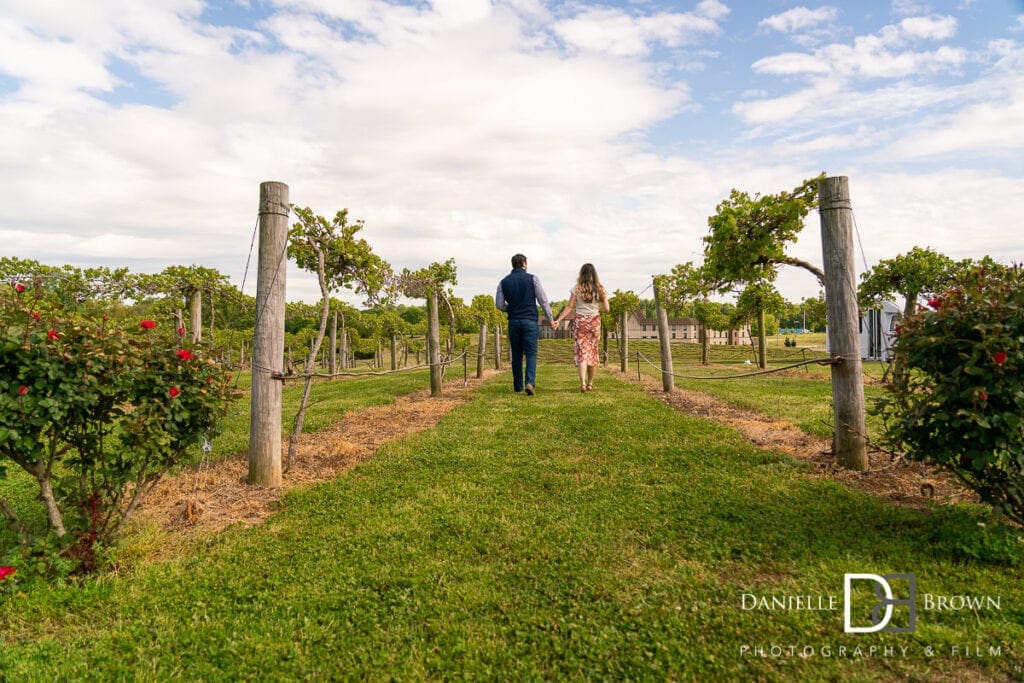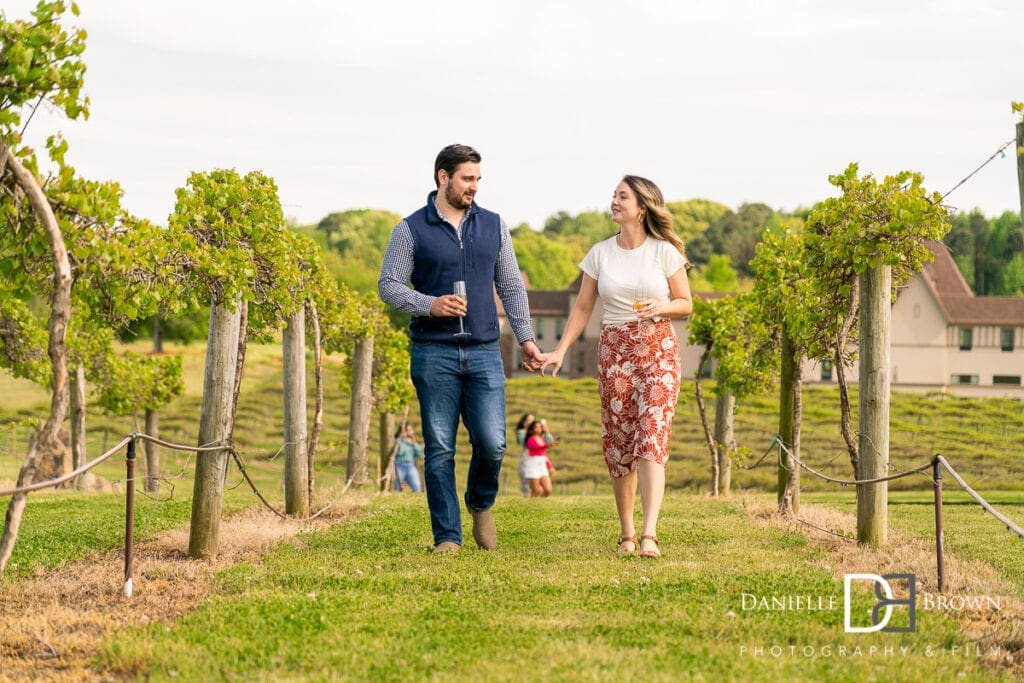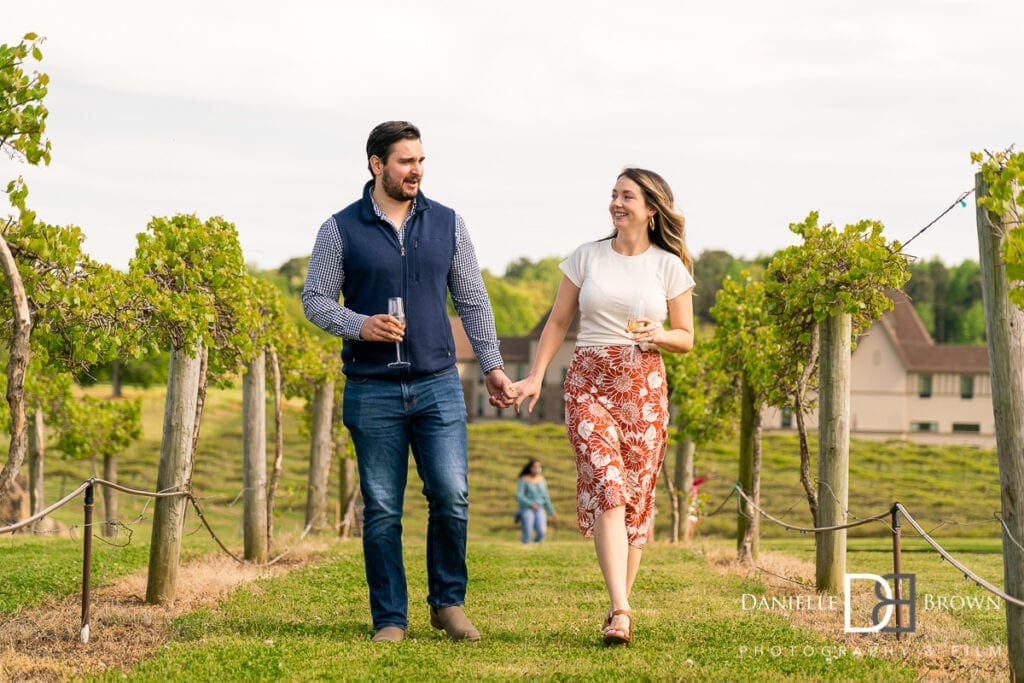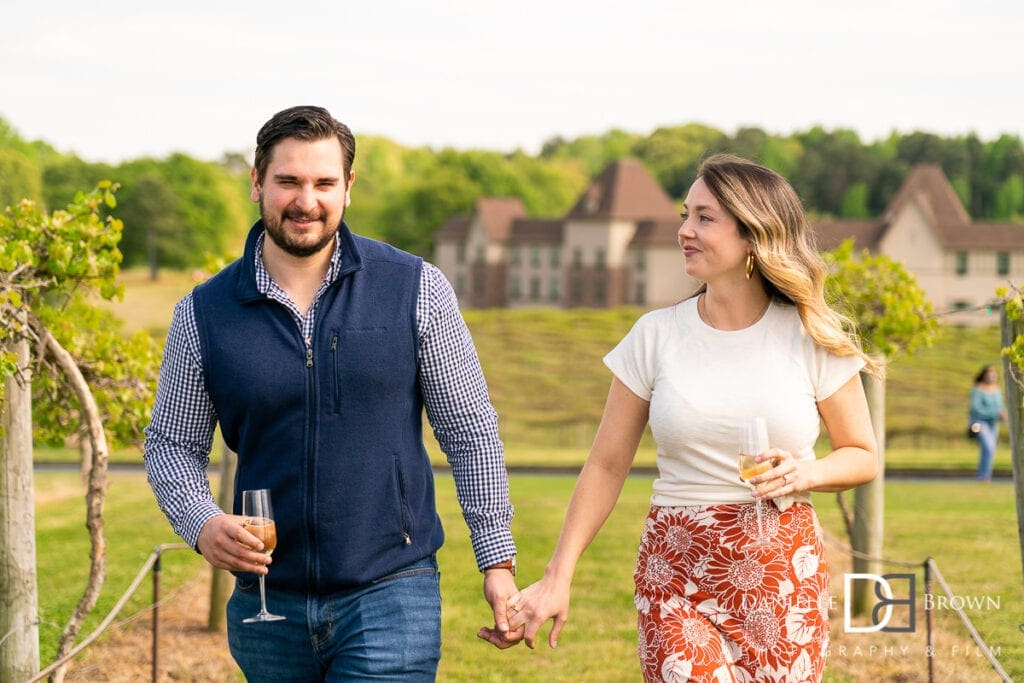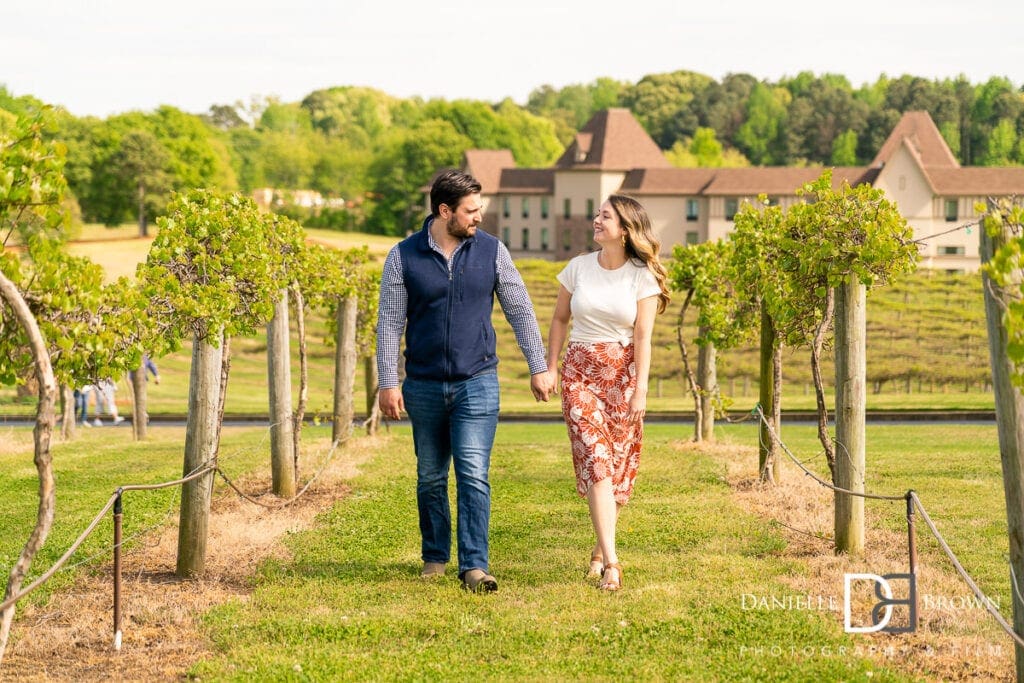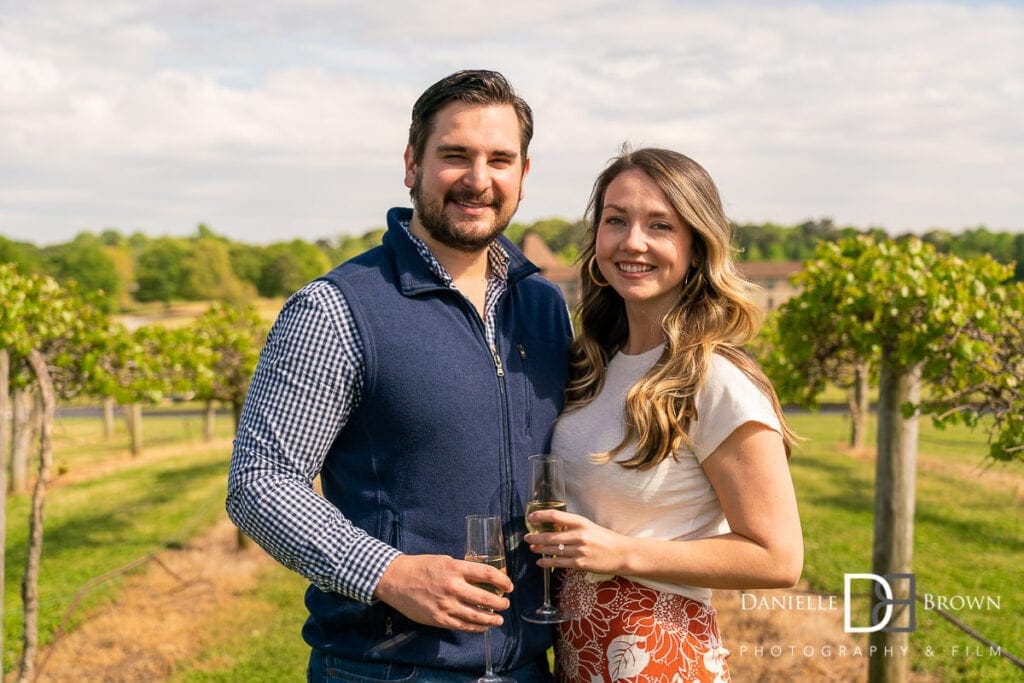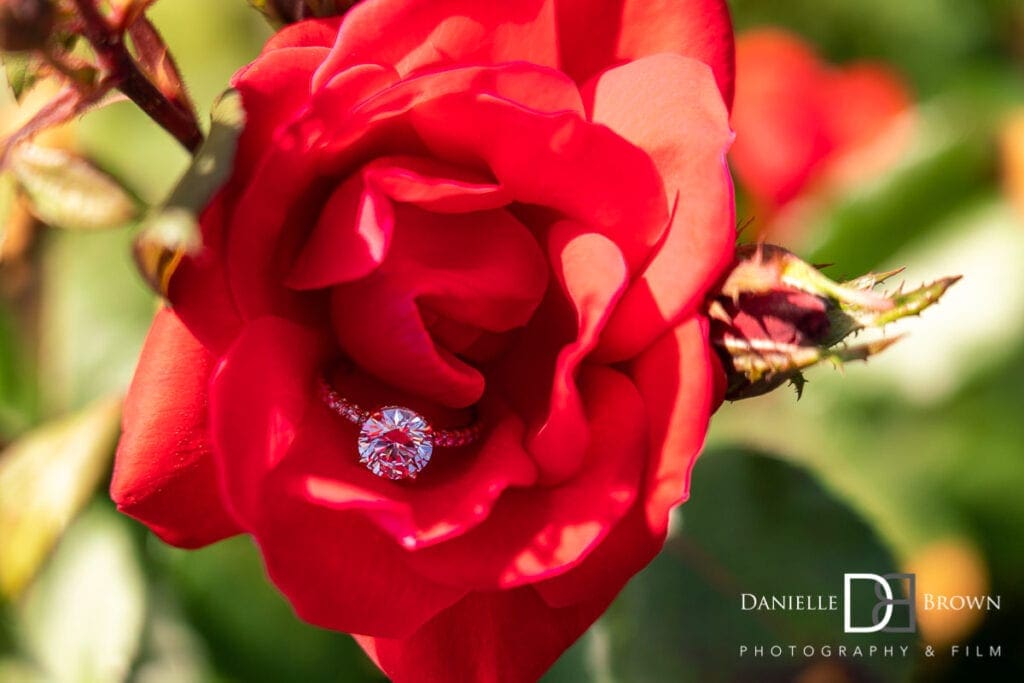 If you're going to propose at Chateau Elan, enjoy a walk through the vineyard! With beautiful grape arbors throughout Chateau Elan, stop and smell the roses. From humble beginnings, Chateau Elan Winery has emerged as one of the largest and most awarded wineries on the East Coast. Offering more than 30 wines produced with grapes grown in Braselton and south of Georgia vineyards, as well as grapes hand-picked and transported, whole cluster, in refrigerated trucks from California's Lake County and Clarksburg regions. This North Georgia winery is open daily for guided tours and tastings, as well as one-of-a-kind private events.
Shelby and Spencer made their last stop the iconic Chateau Elan fountain for a couple intimate portraits. Cheers! You're engaged!