Brenden & Lizzy | Marriage Proposal Piedmont Park
session type: Piedmont Park – Surprise Proposal
location: Piedmont Park, Atlanta GA
photographers: Danielle Brown & Nicki Rutledge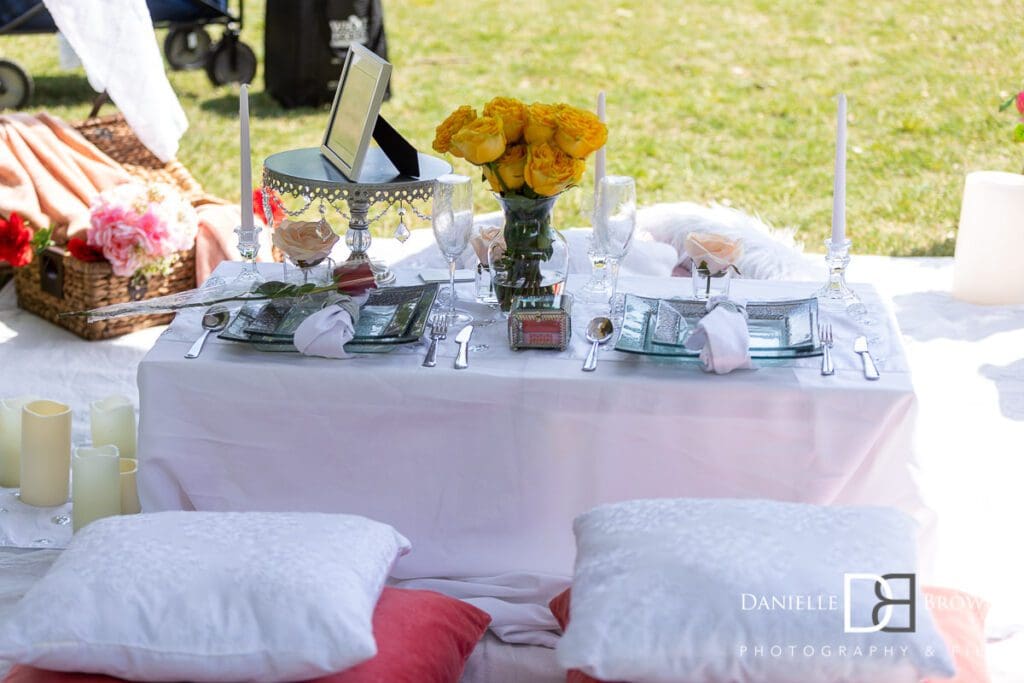 Canopy Oasis is an Atlanta-based company that specializes in pop-up picnic experiences. Brenden had booked their Romance picnic, and they did a great job!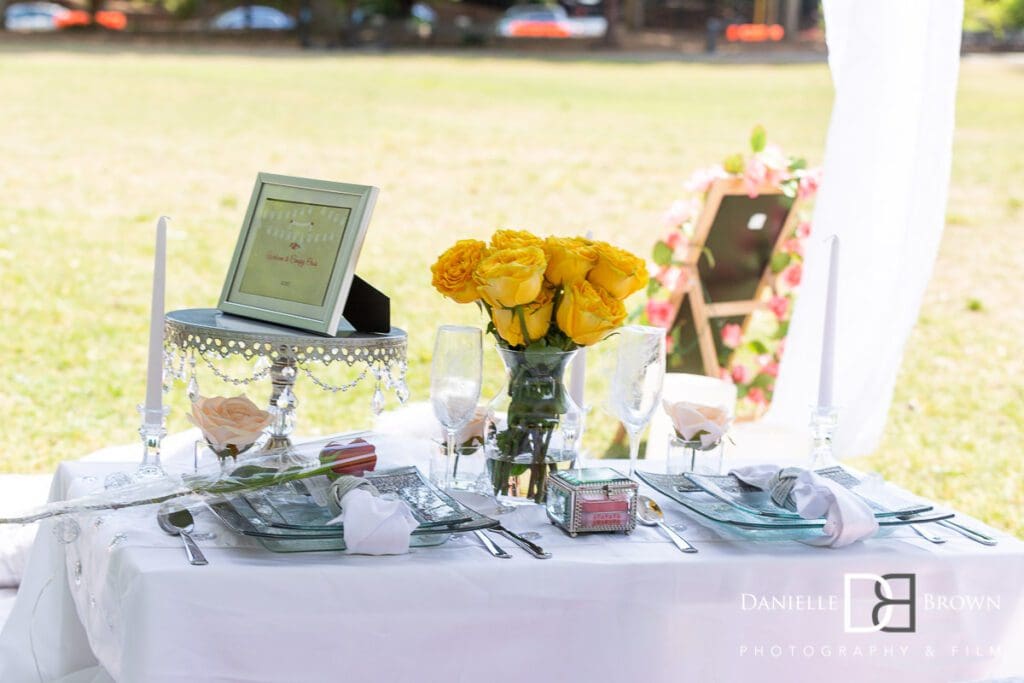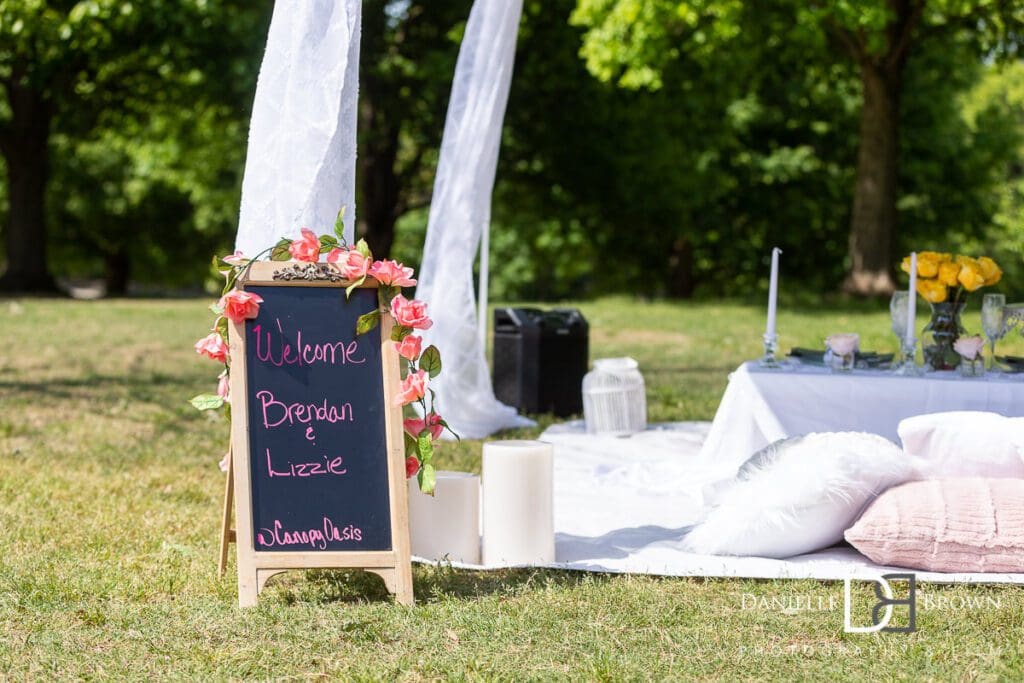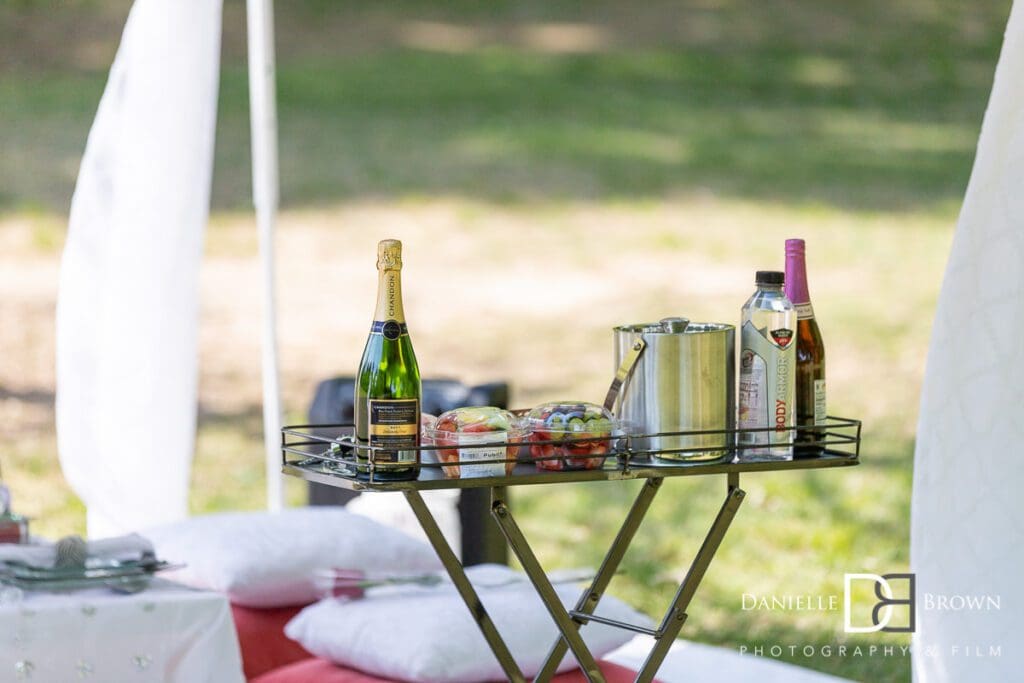 Now, I'm not exactly sure how Canopy Oasis includes ambiance and good vibes, but they come through. We loved the beautifully decorated table scape, decor – including low table, pillows, rugs, candles, and lanterns. And this picnic in the park would be incomplete without fruit, wine and beer, drinking glasses, plates and cutlery, napkins and all the details for a great afternoon in Piedmont.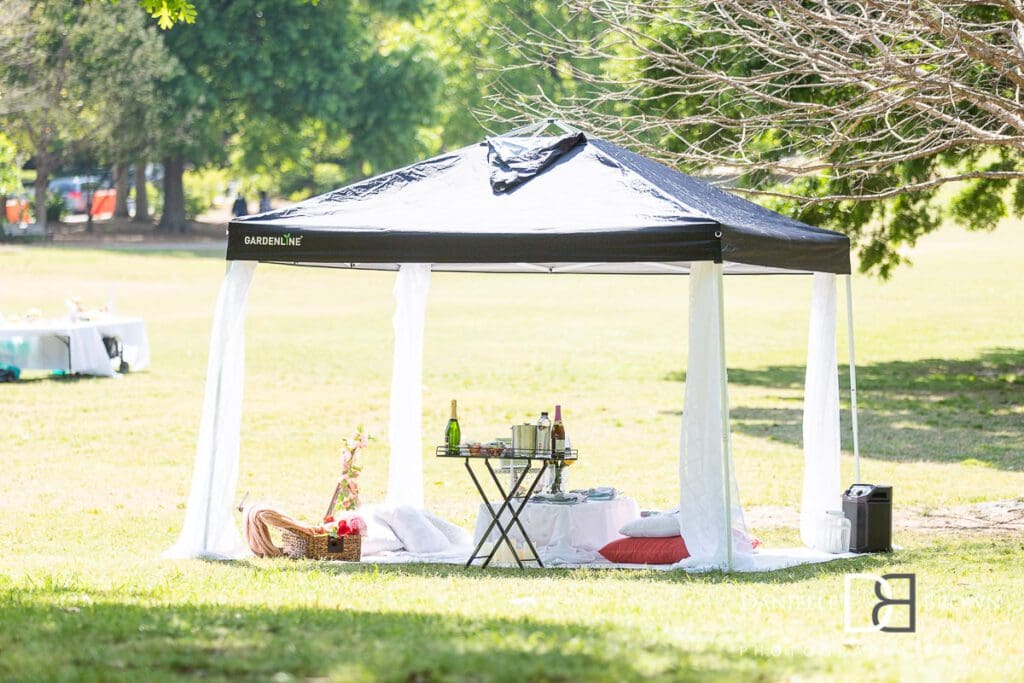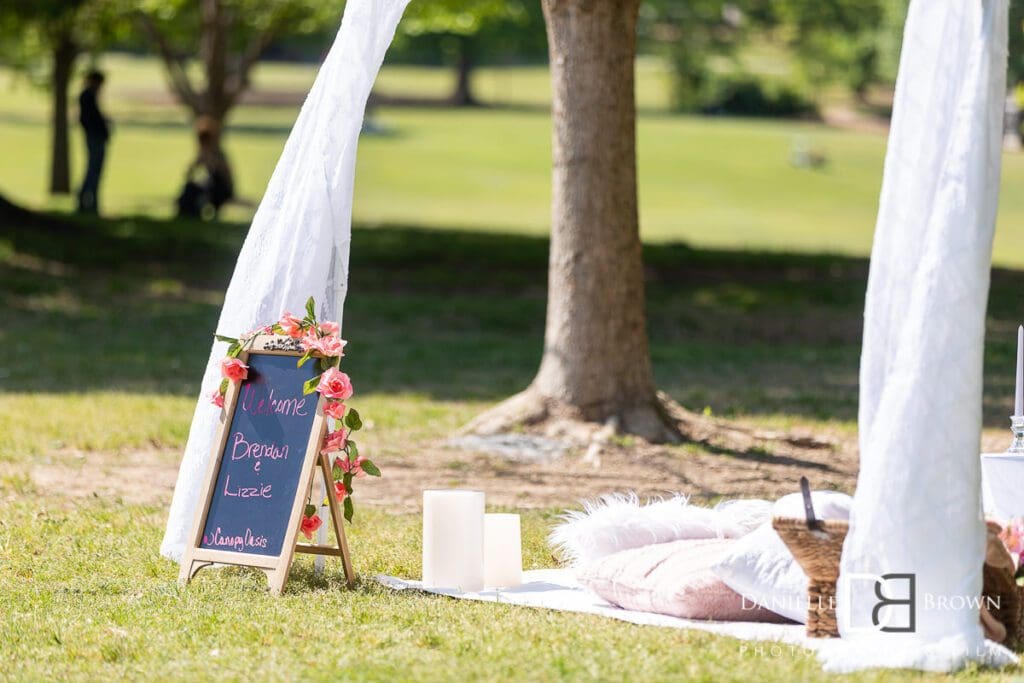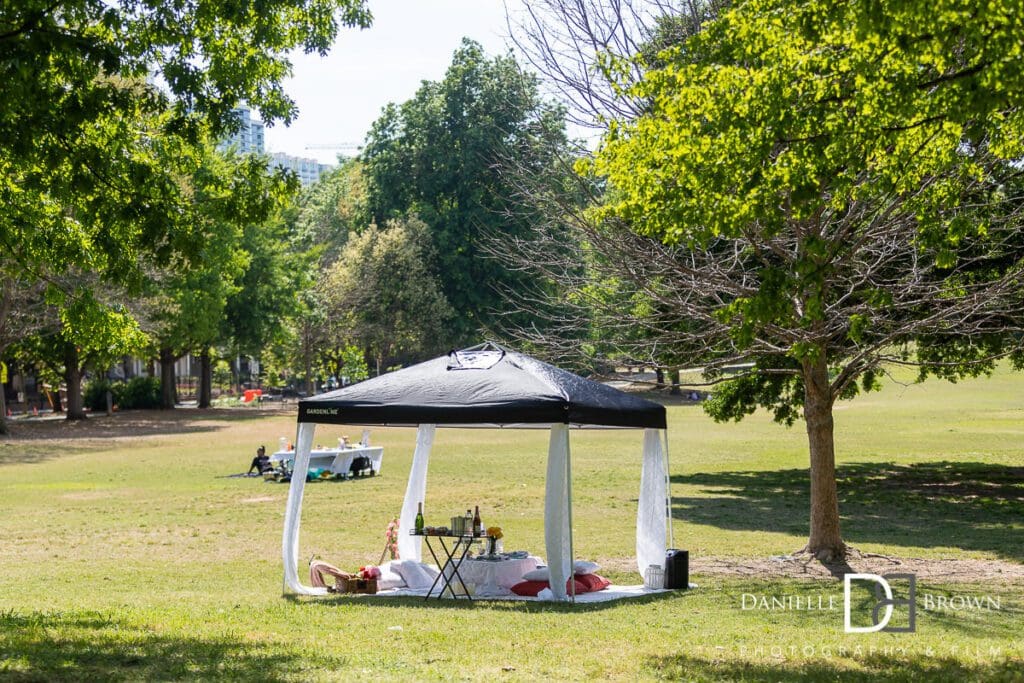 At first, Brenden's marriage proposal in Piedmont Park had to be delayed. Atlanta's weather is nothing if not unpredictable. Once we could plan for the weather, it was on. Canopy Oasis crushed it. They set up the cutest picnic in the park for Brenden's surprise proposal. And boy, was Lizzy surprised!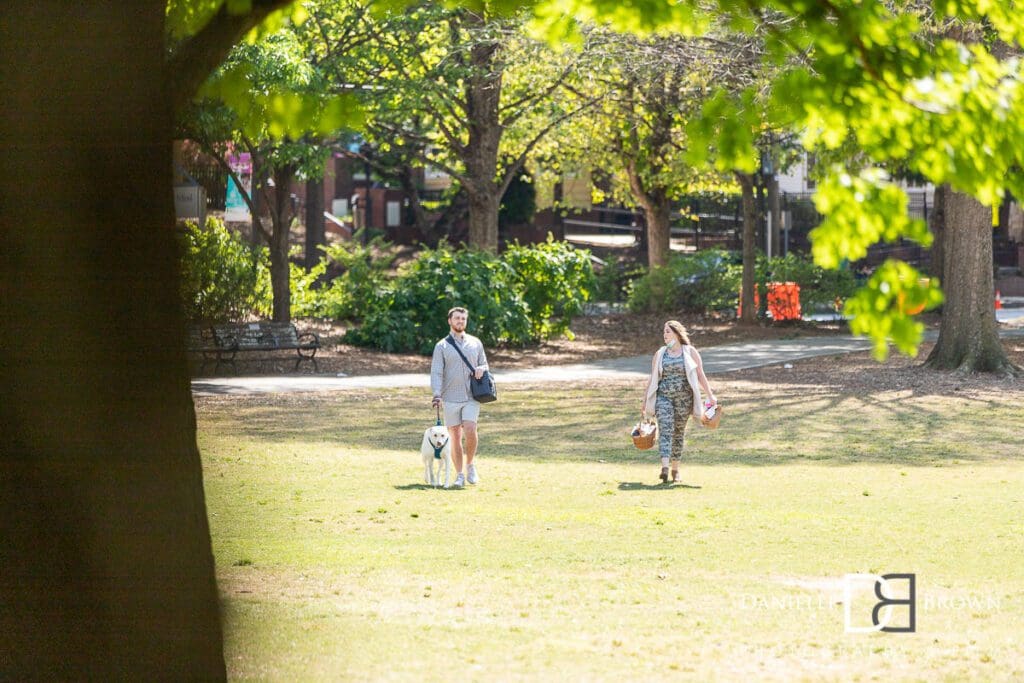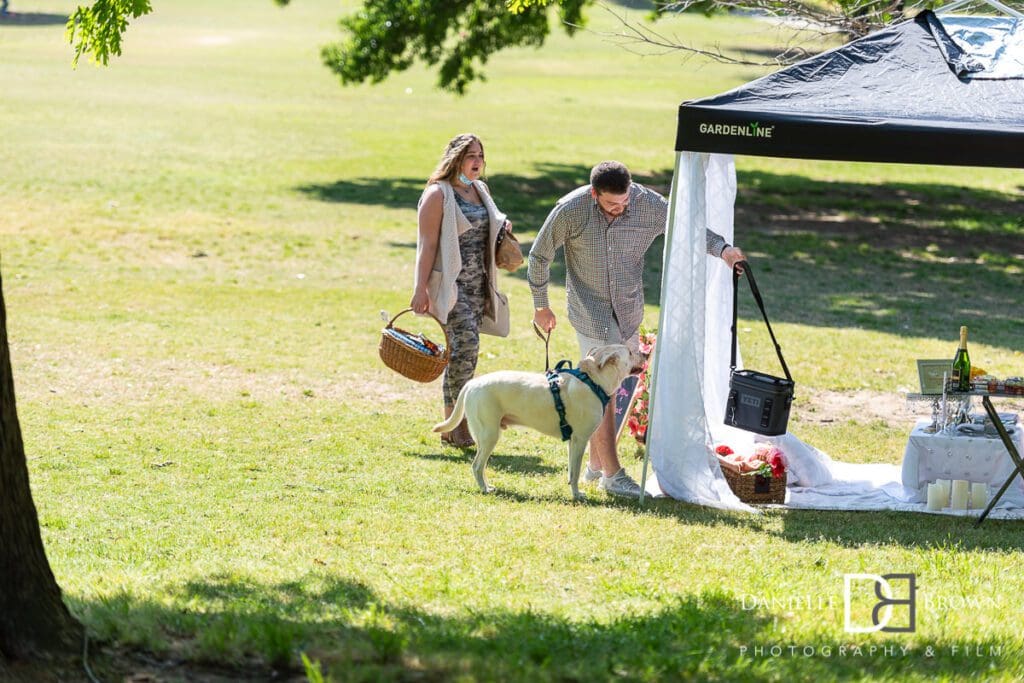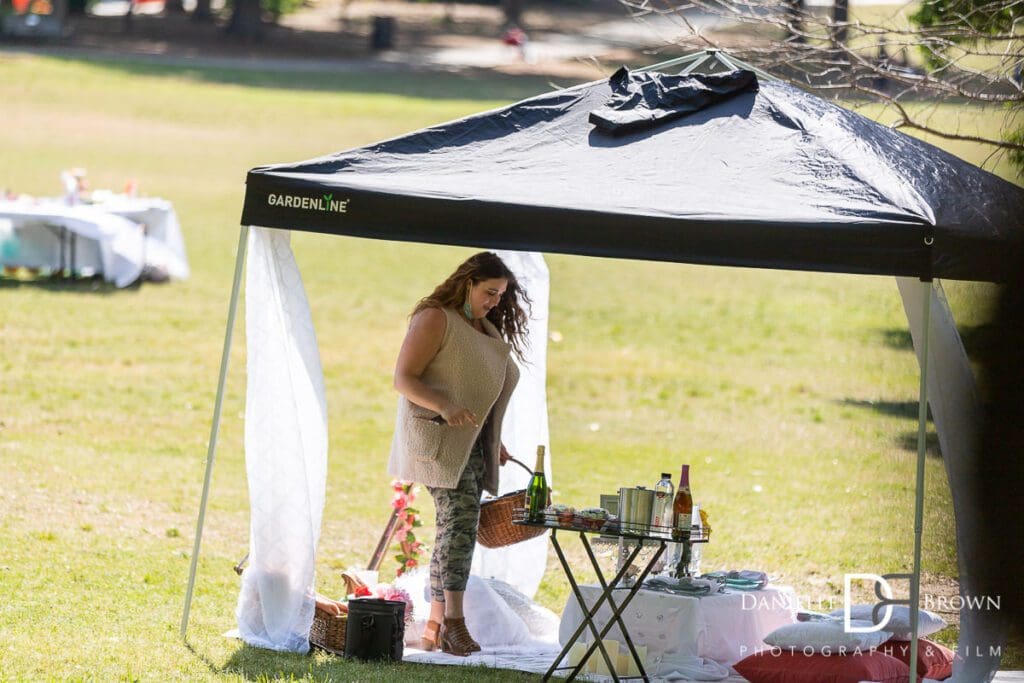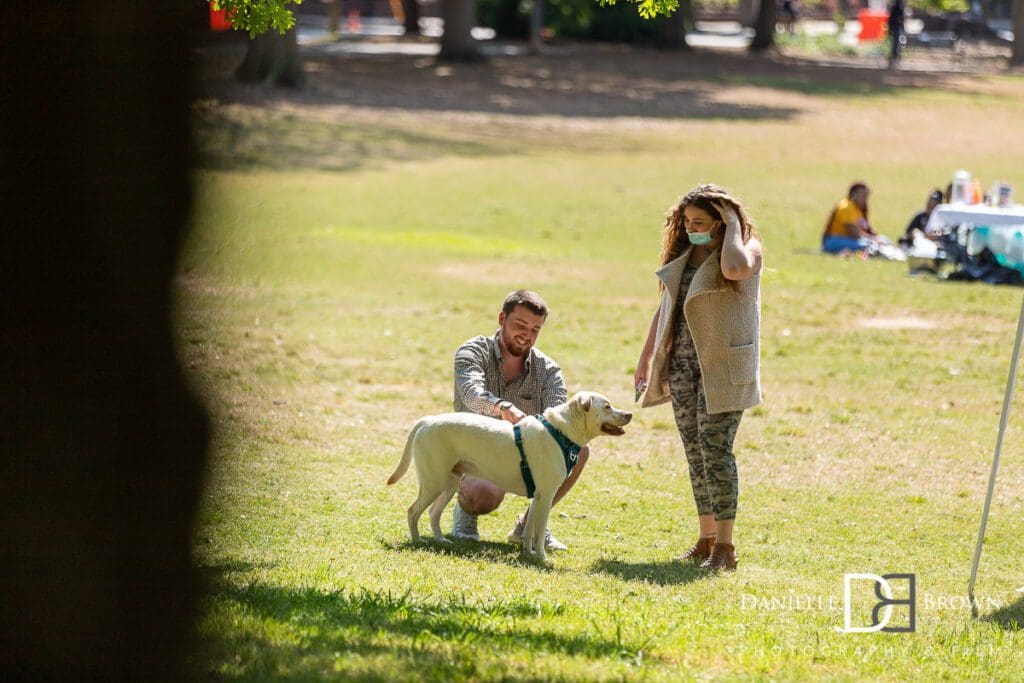 I'm pretty sure Lizzie knew something was up as they walked up to their picnic tent.
When we photograph a surprise proposal, at Piedmont Park or anywhere else, the proposer is always a little worried how it might go. So with a deep breath, Brenden got down on one knee. "Lizzy, will you marry me?"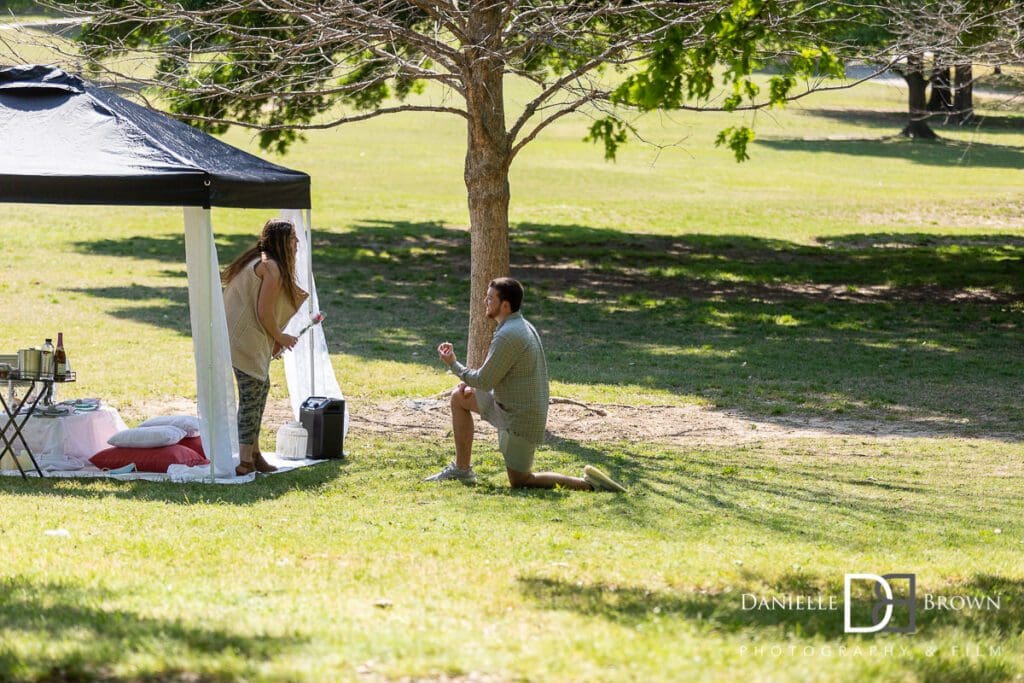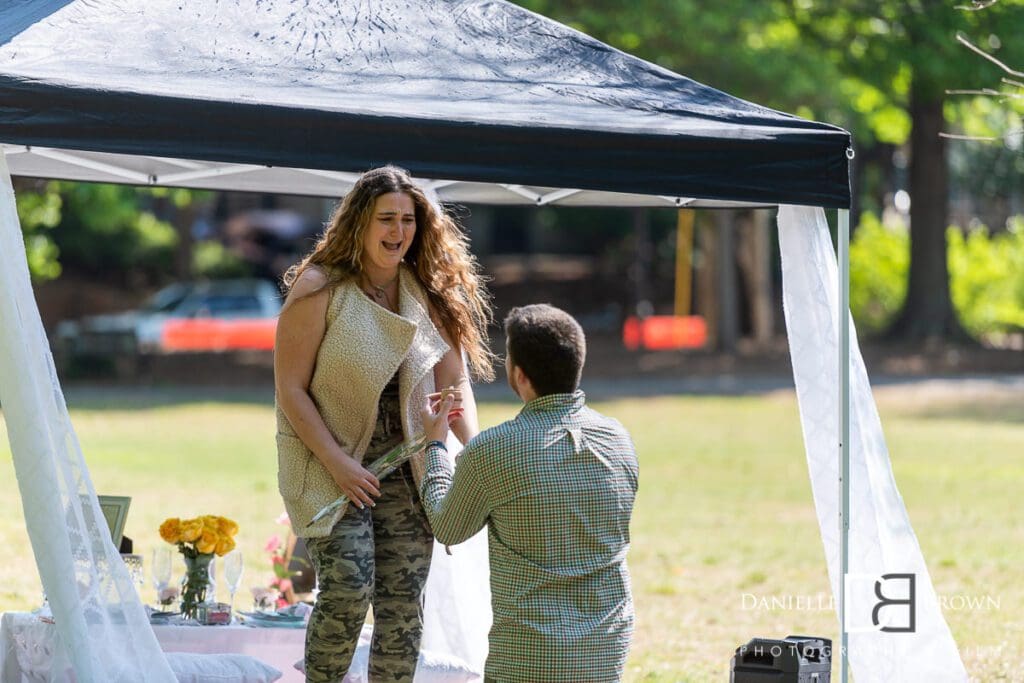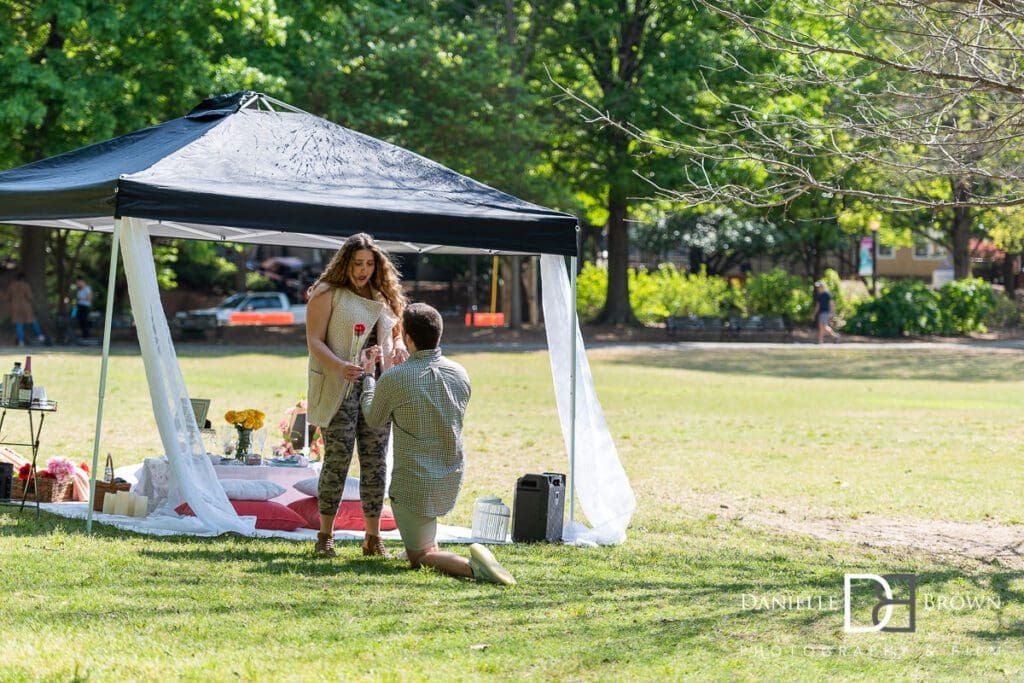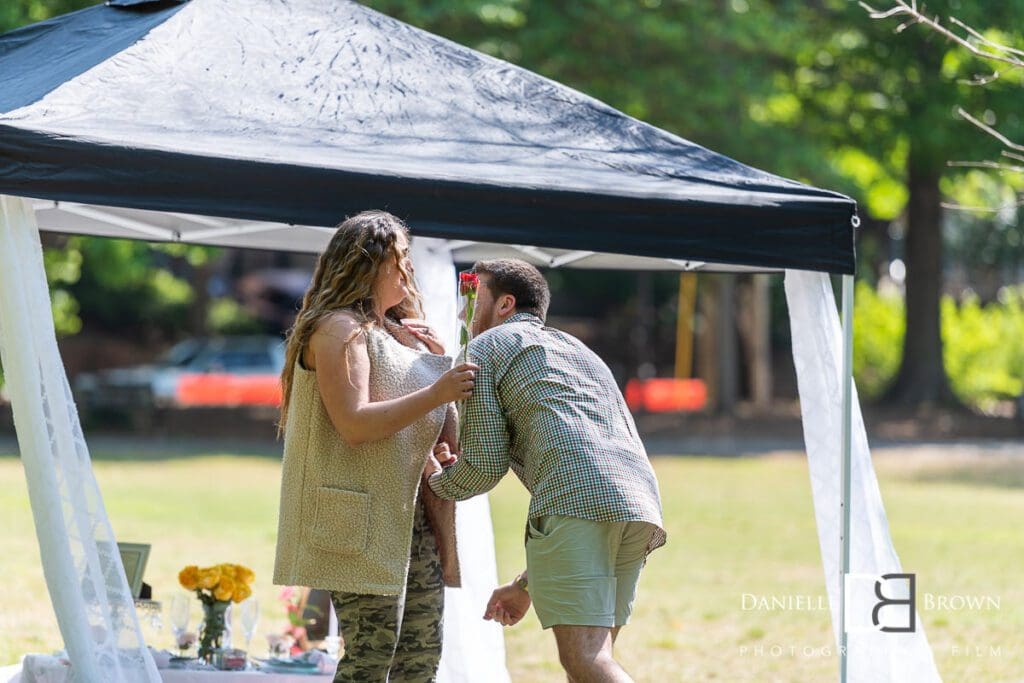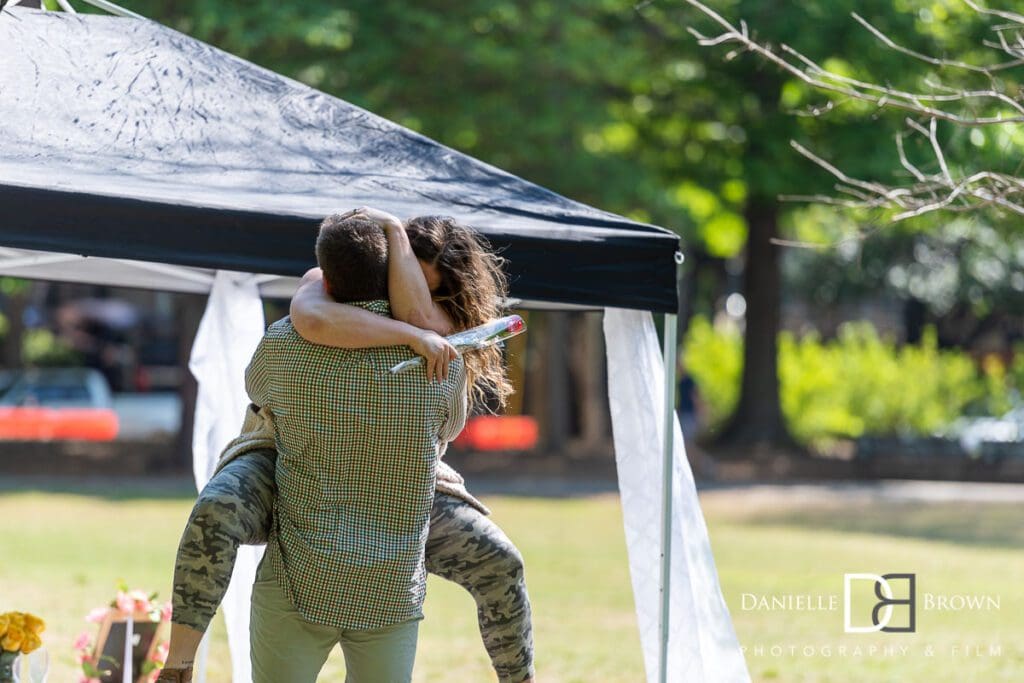 As a rule, this marriage proposal photographer is too far away to hear the conversation. But with Lizzy jumping into Brenden's arms, I'm guessing she said "YES!"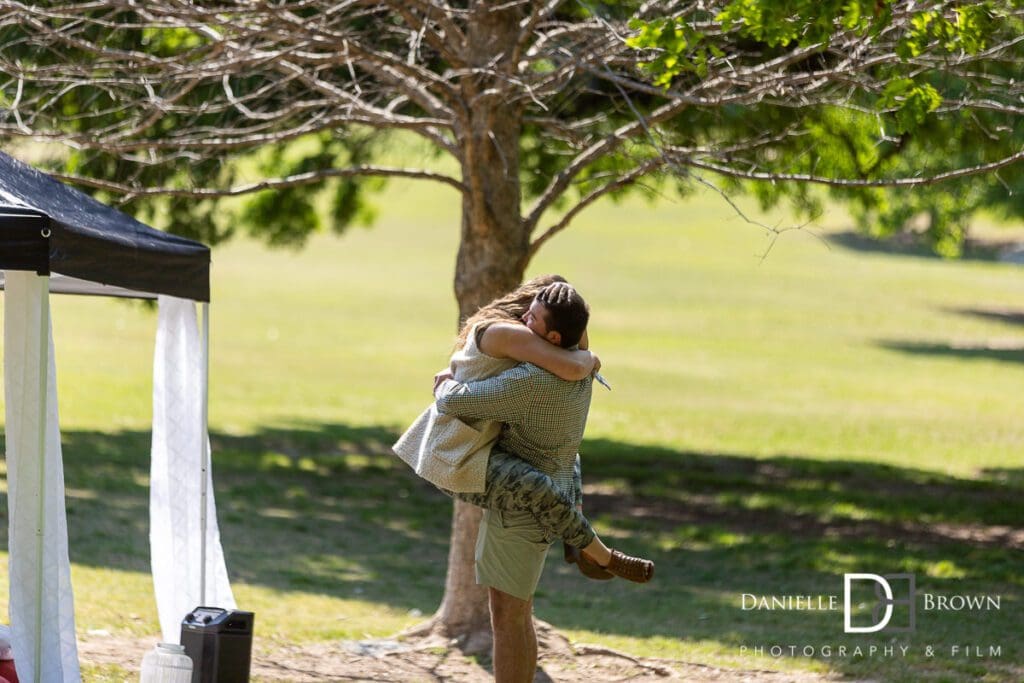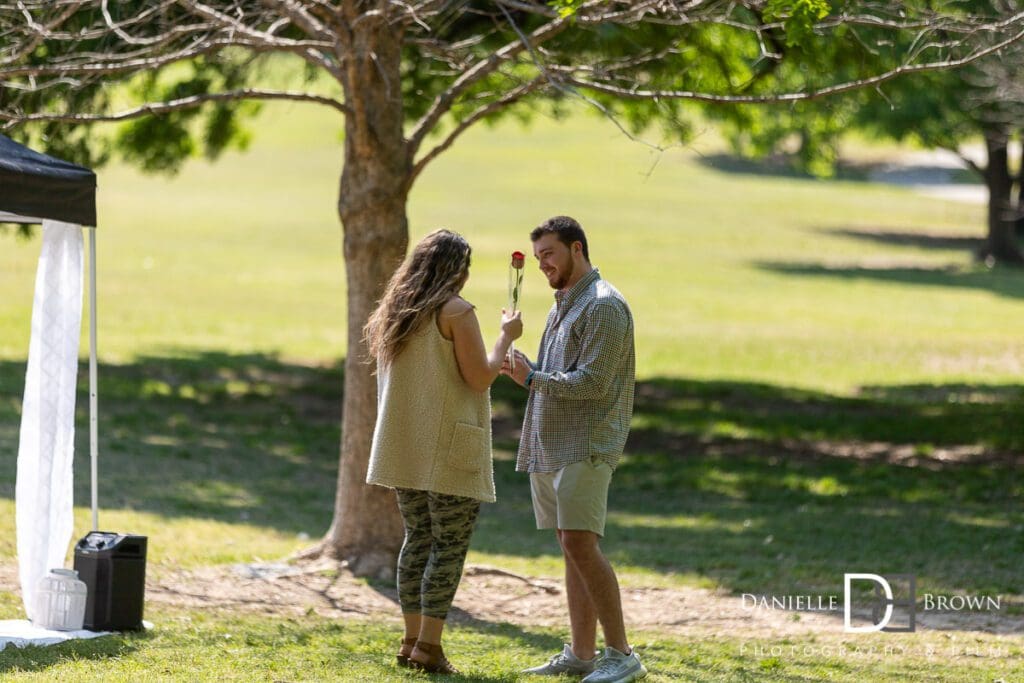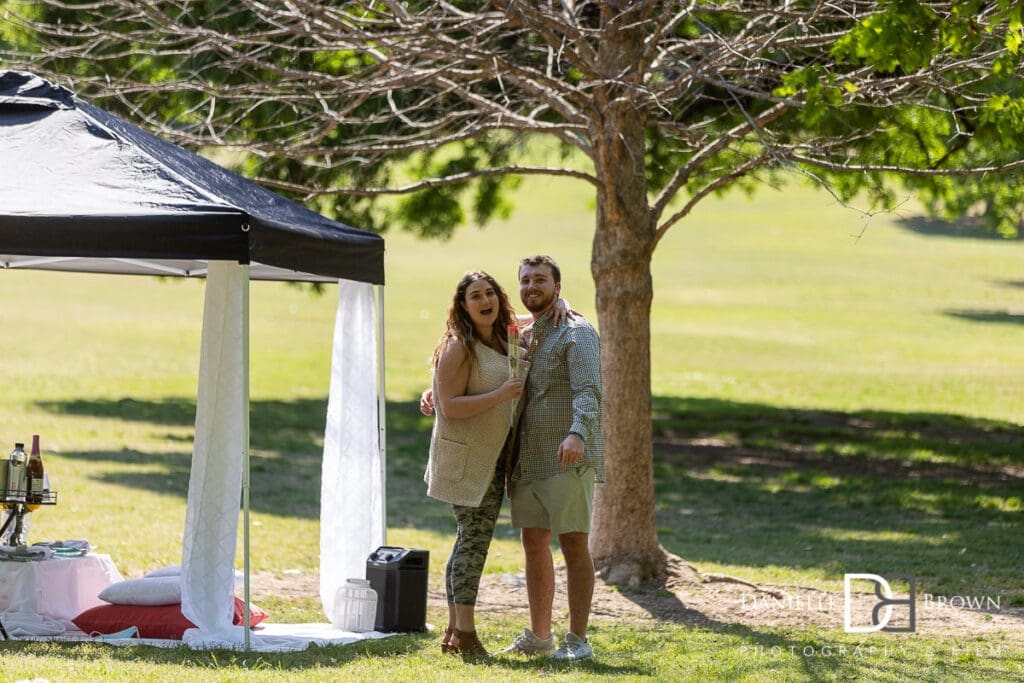 If I have to pick one moment as a favorite, I will. Nothing makes me happier than when the "proposee" sees me and/or my team hiding out taking their pictures. Lizzy had the cutest face when she realized Nicki and I were there taking pictures.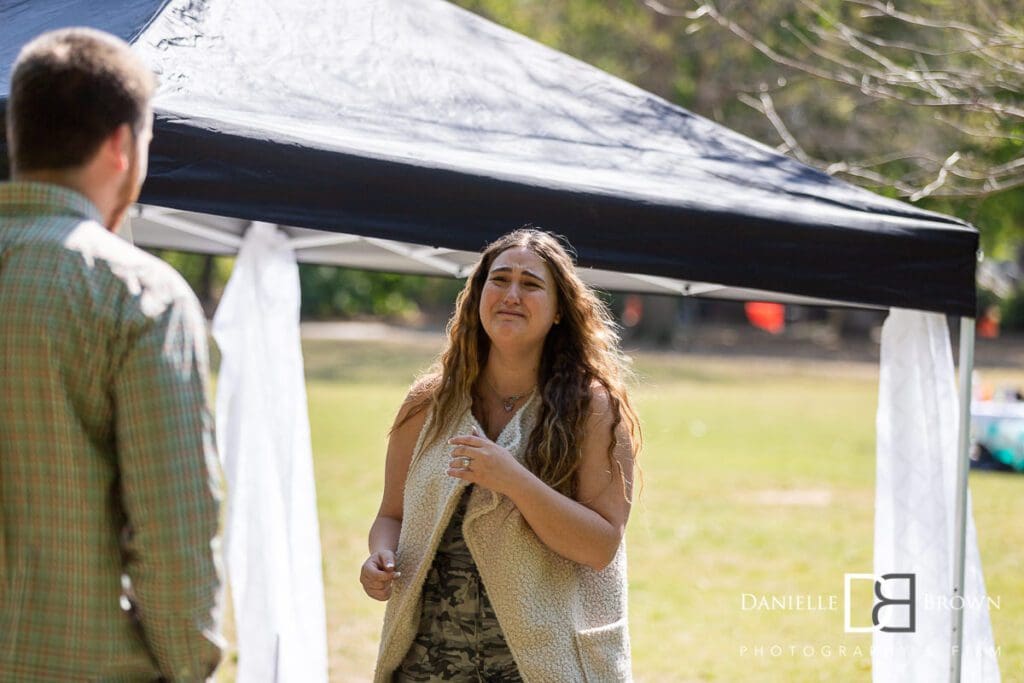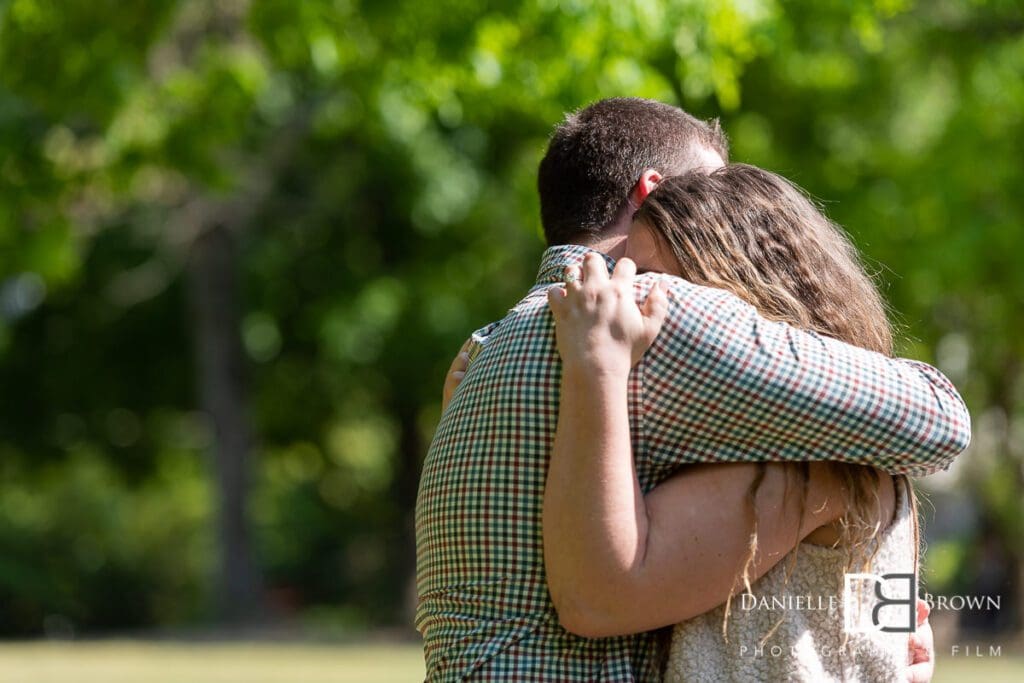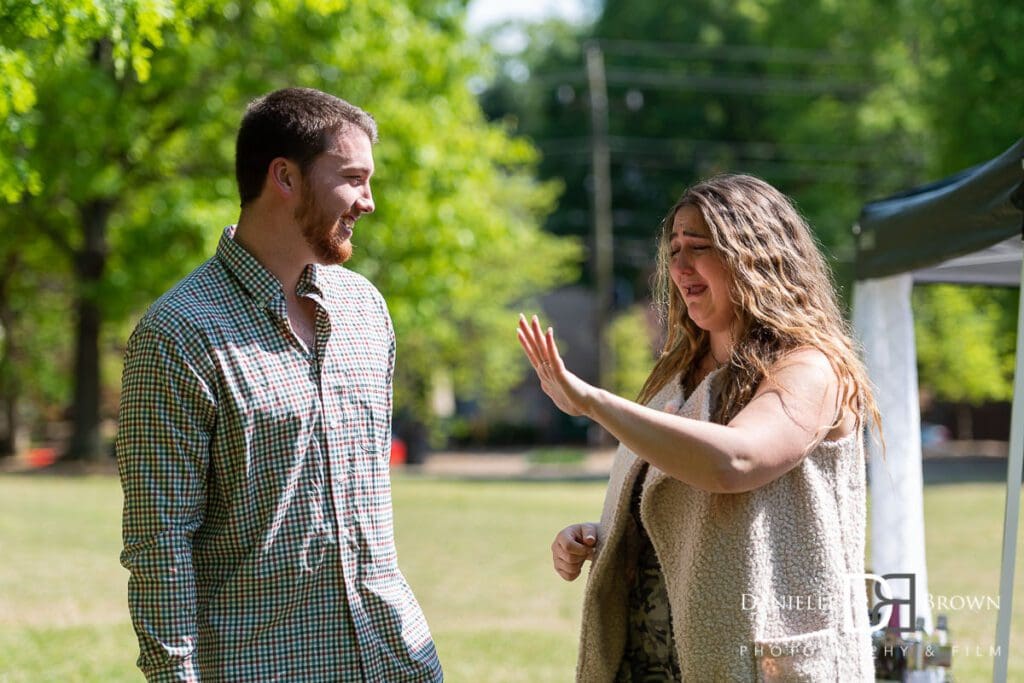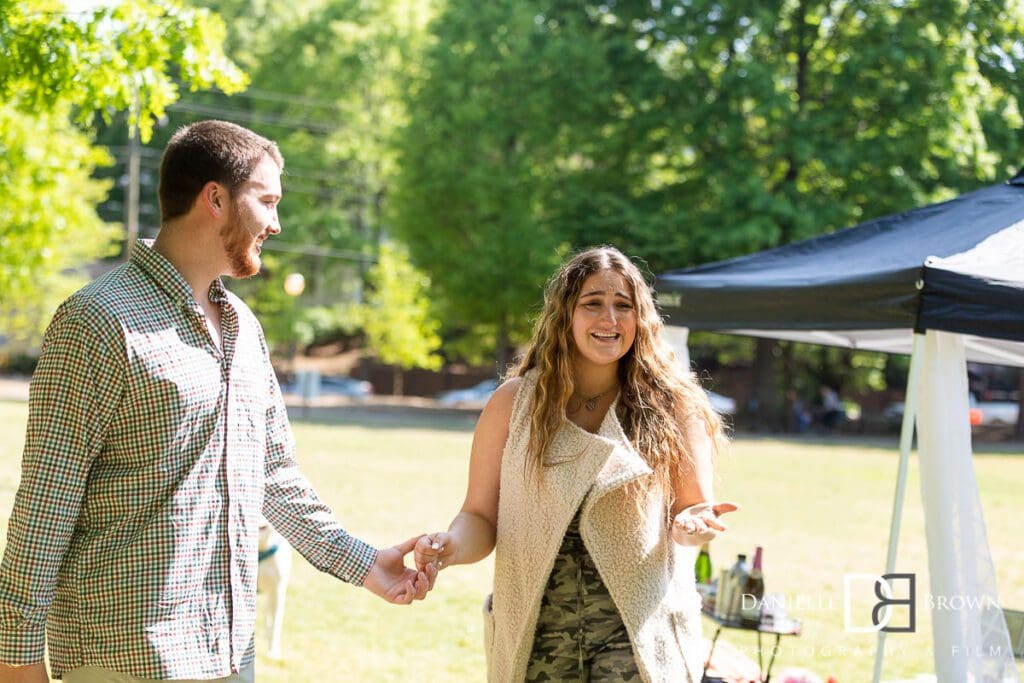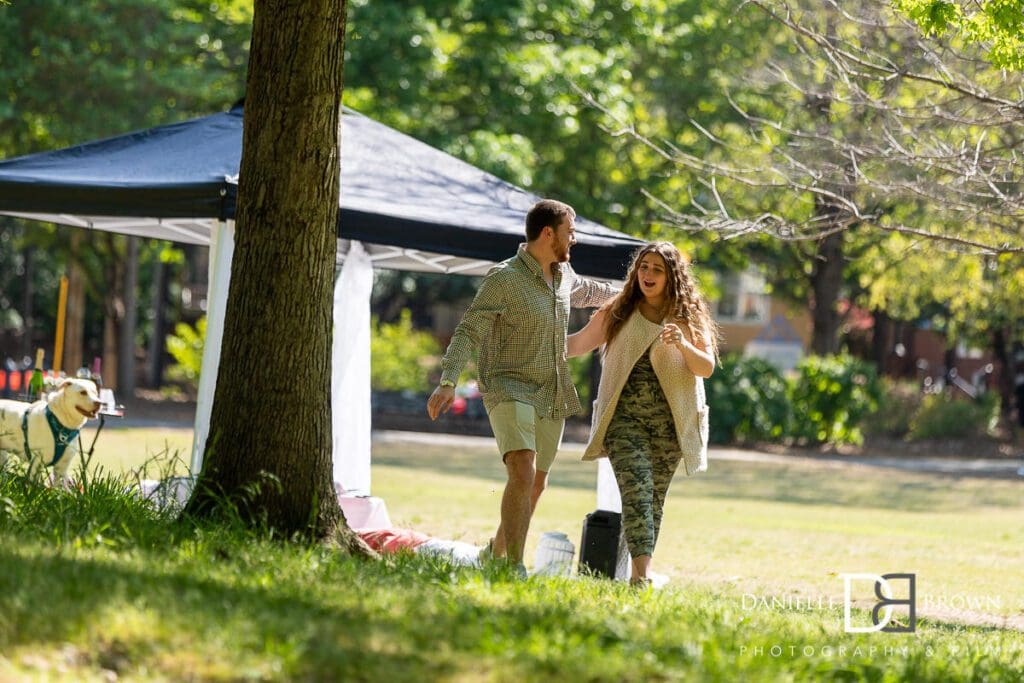 A marriage proposal in Piedmont Park is a great, but super emotional experience. We will typically let our couple take a breath before we transition into their portrait session.
Engagement Portraits after the Marriage Proposal Piedmont Park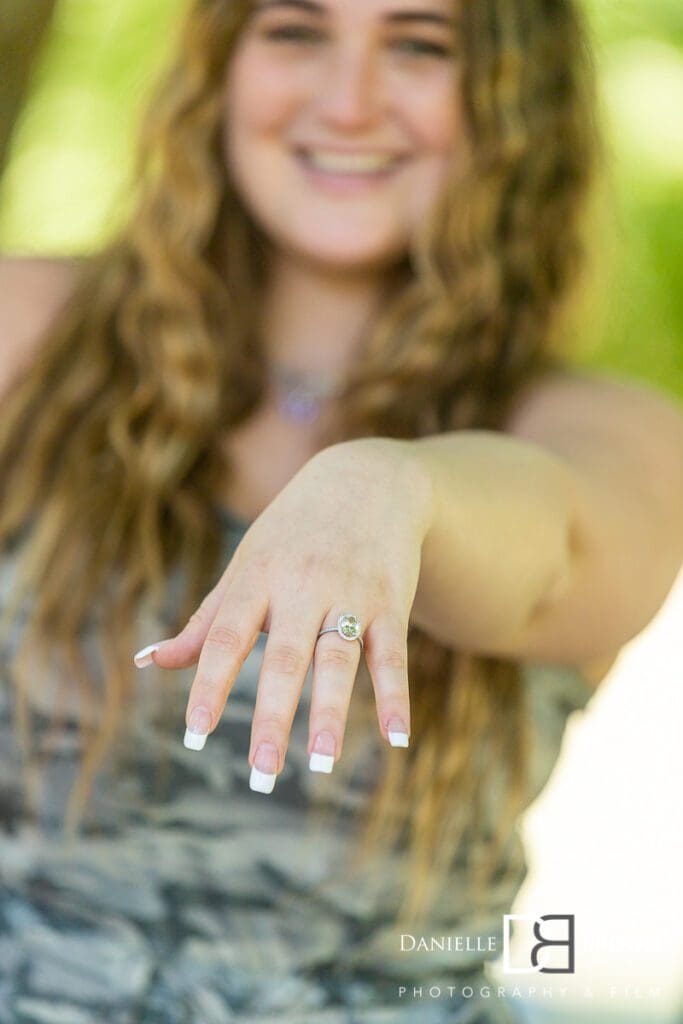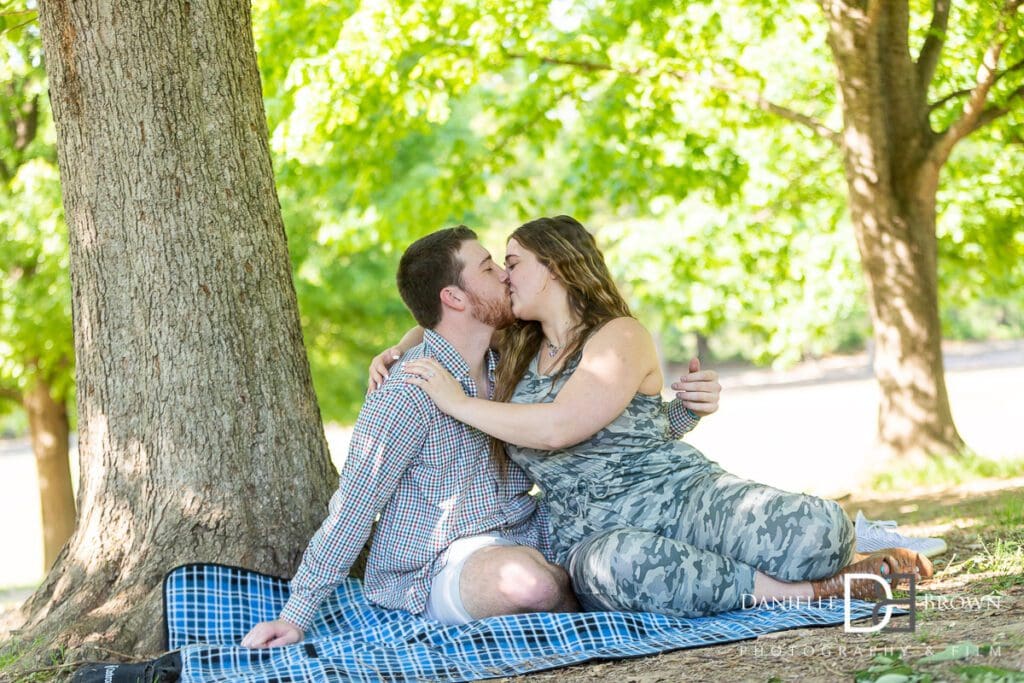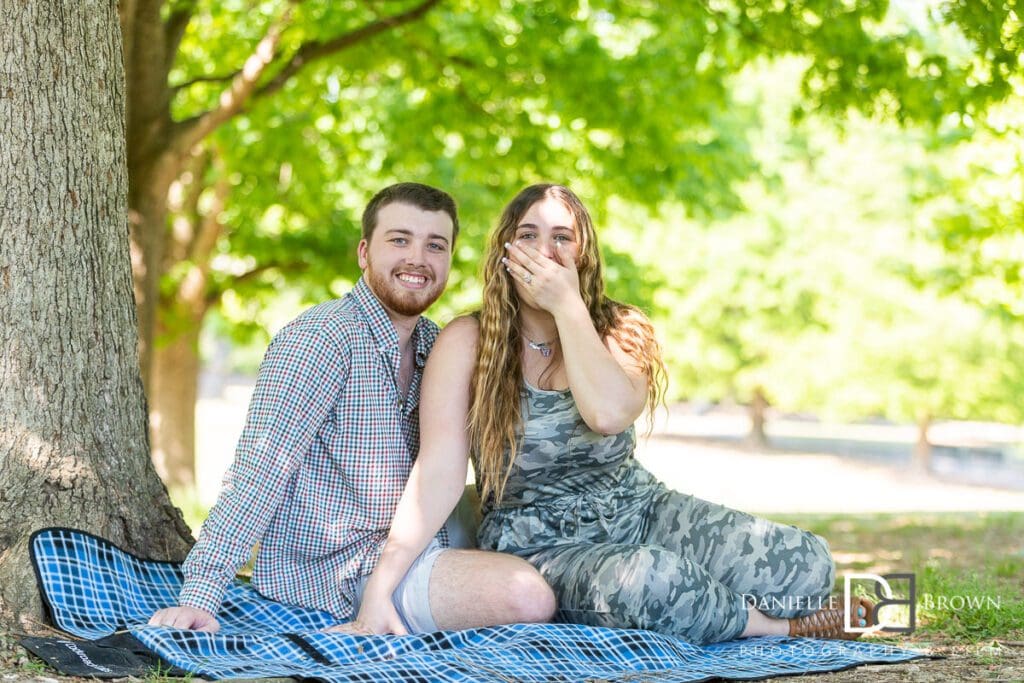 Our perfect clients are genuine and real people. Lizzy and Brenden were so precious. We couldn't get enough!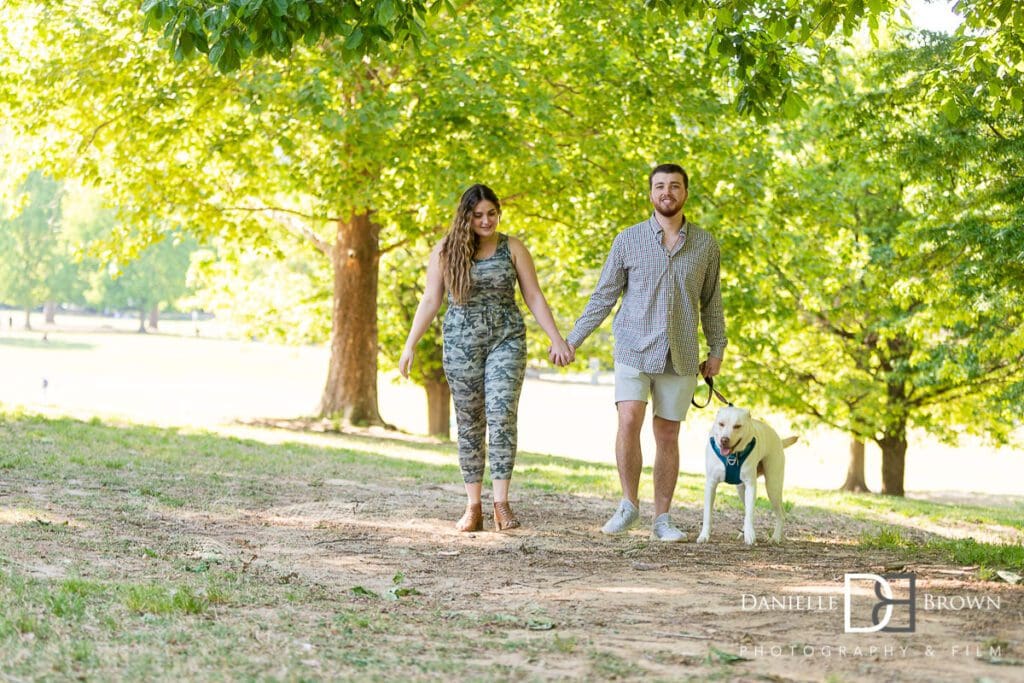 Showcasing the Ring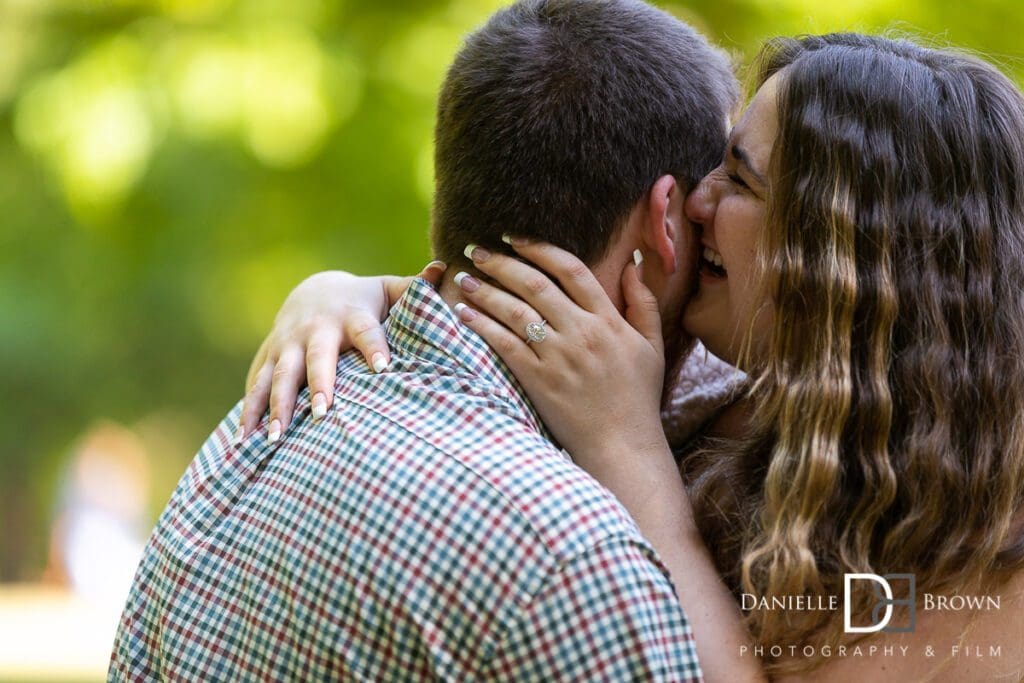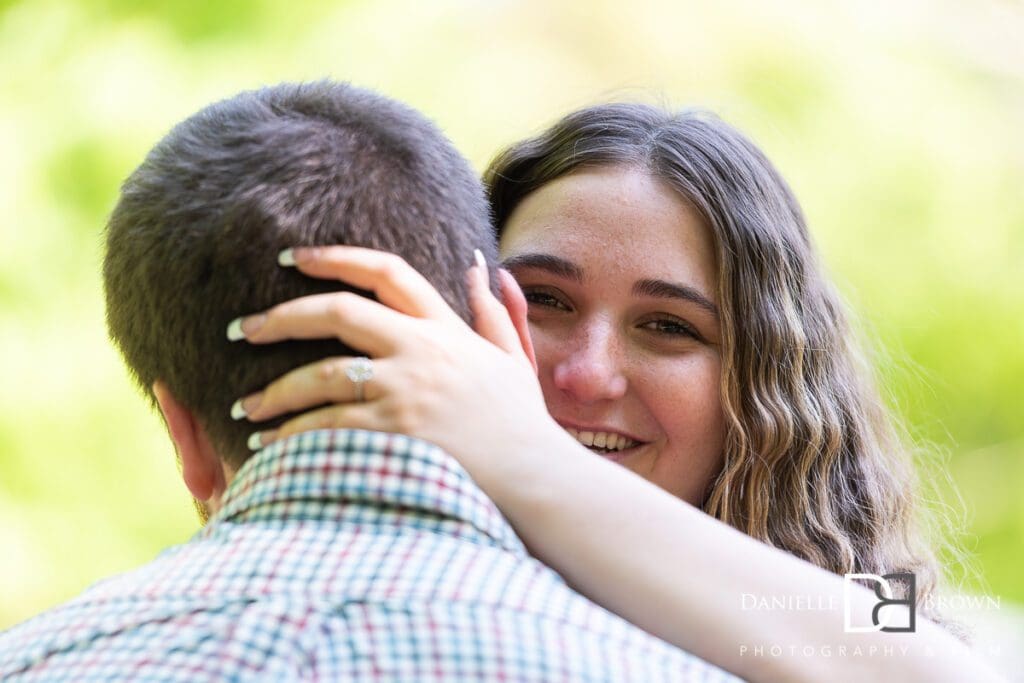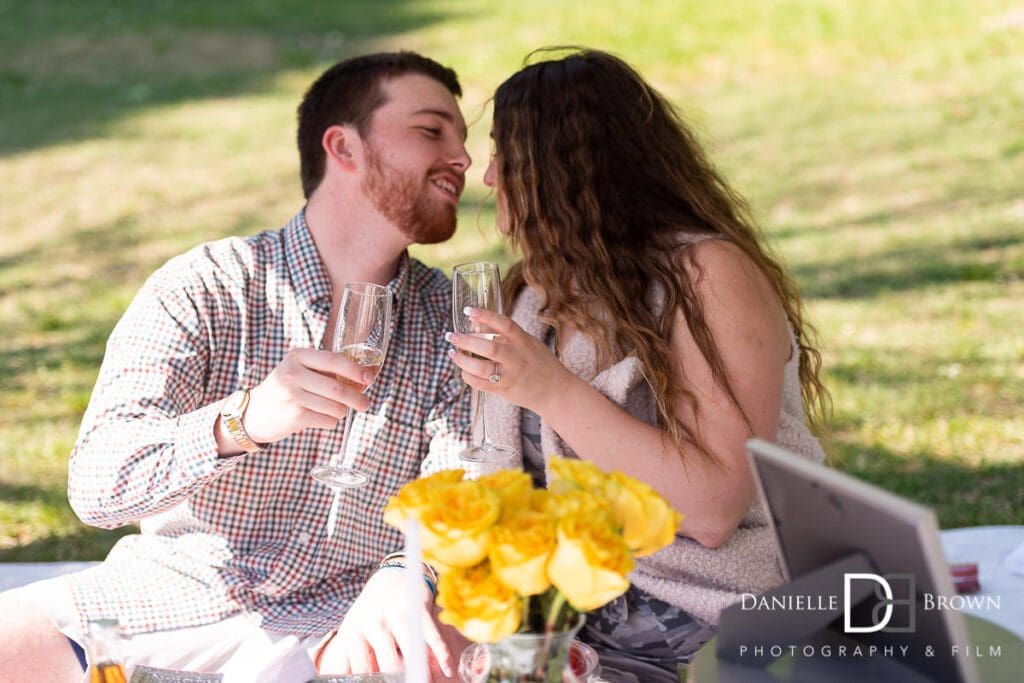 During a surprise proposal, show off that bling! We love doing creative shots that showcase the couple's engagement ring, on and off her hand. Lizzy's engagement ring was stunning! What a gorgeous ring! So sparkly!