engagement photographer marietta square
brandy & caleb | june 2021
session type: engagement photographer marietta
photographer: danielle brown
locations: marietta square and surrounding areas, marietta ga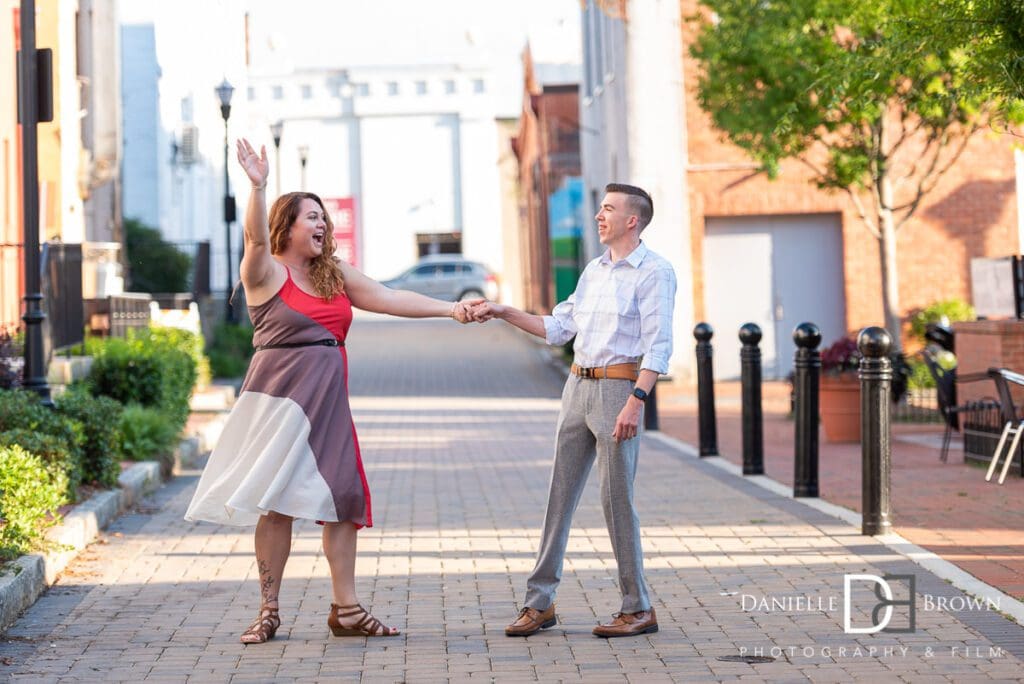 Brandy and Caleb were a delight to work with during their engagement photography session at Marietta Square. The location was a great fit for them since they just moved into a new house in Marietta.
Showcasing your personality during your session
Brandy is witty, irreverent and always down for a good time. Caleb is 100% the ying to her yang. Saying opposites attract in this case would be a major understatement. Caleb, while quite and reserved, has a fun streak when you get to know him! This Engagement Photographer at Marietta Square fell in love with one of our newest couples.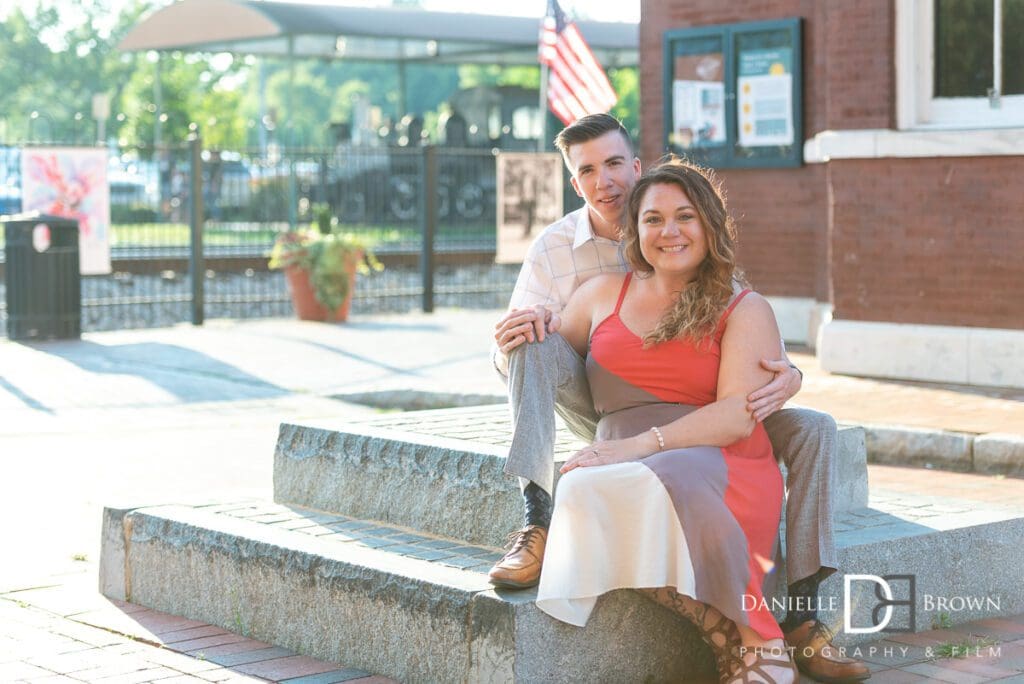 My freewheeling couple was great! Not only did they come dressed sharp, but when Glover park was hosting a concert and was packed with people, we didn't let that spoil our Engagement Photographer Marietta Square shoot.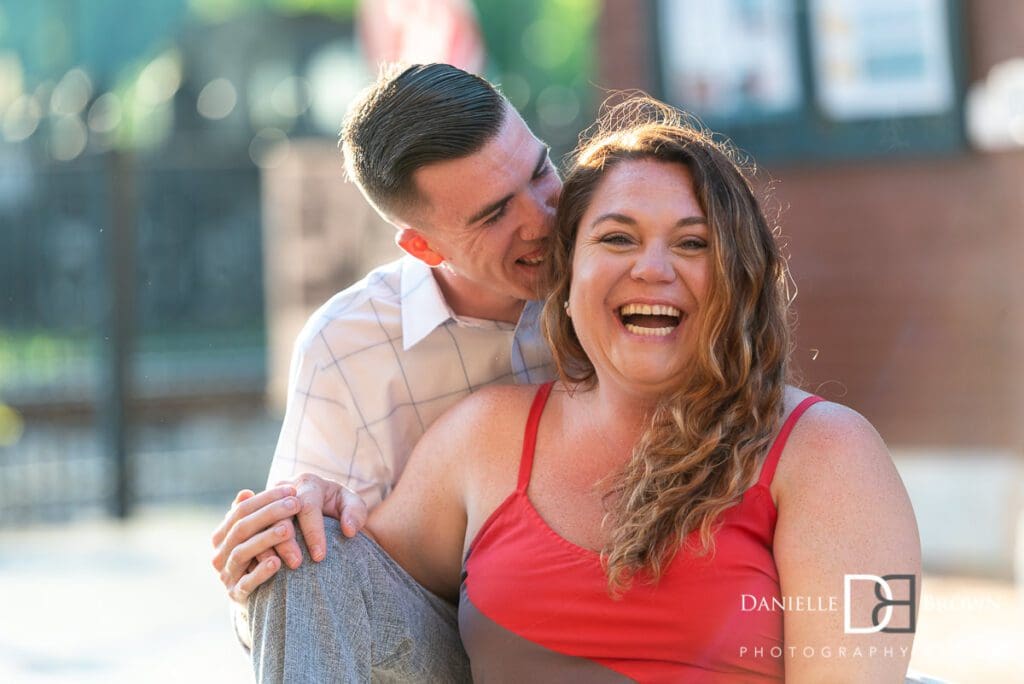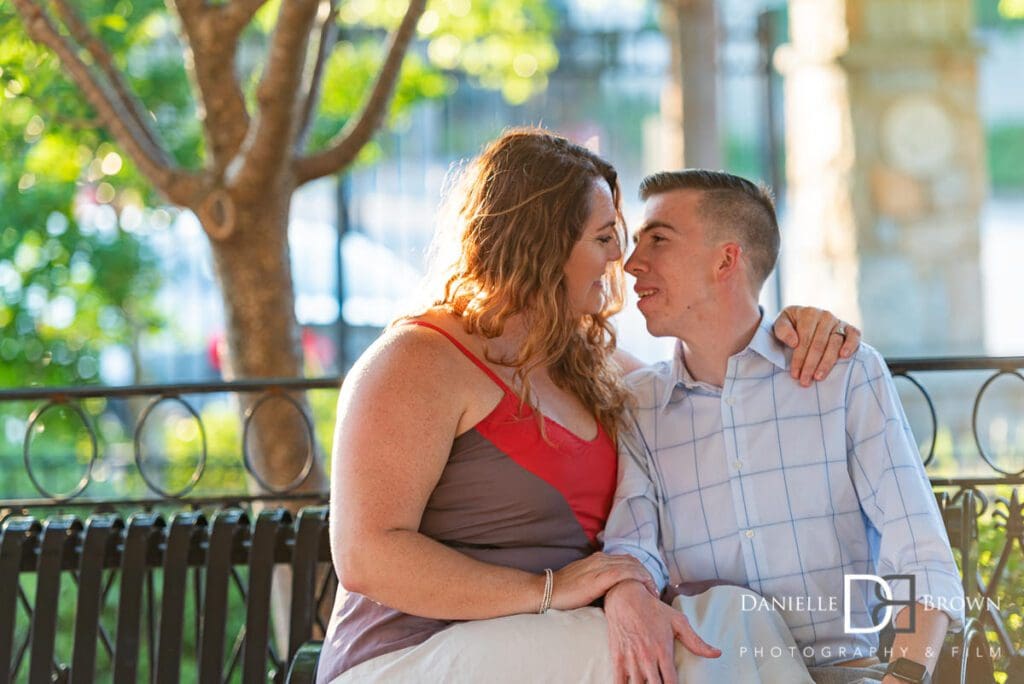 Always looking for cool nooks and crannies during a shoot, we used some spots that popped up as we went along. We love the little gazebo across from the Magistrate Court. While some of our couples get married at the courthouse, Brandy and Caleb would have a gorgeous outdoor ceremony planned at the McClure House in Rydal, Georgia at the end of July.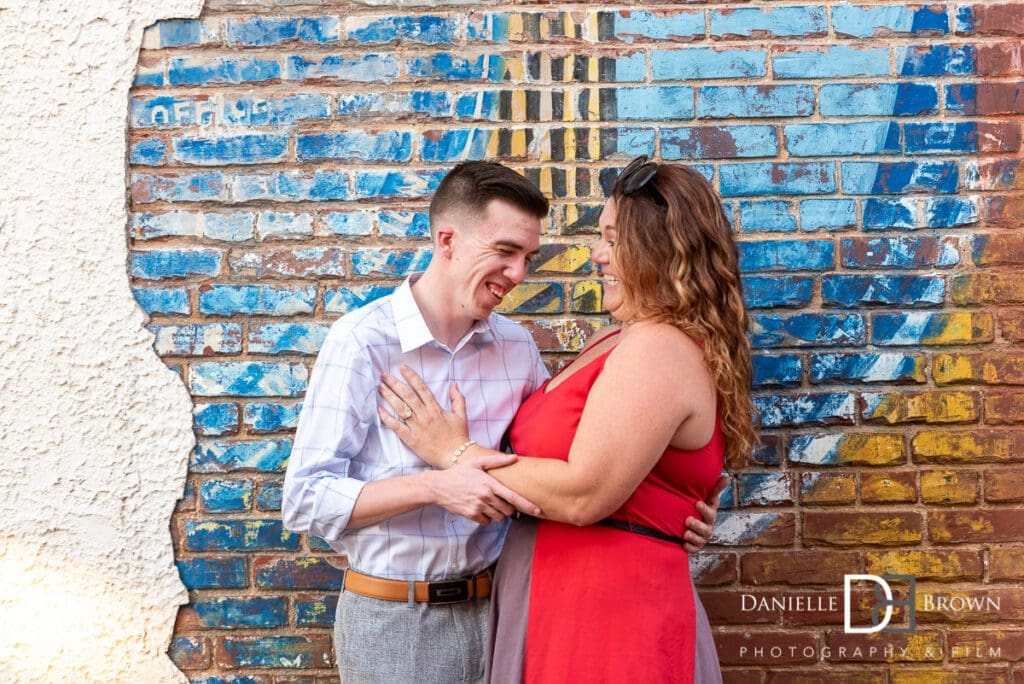 Through our tour of Marietta Square for Brandy and Caleb's engagement photography session, we found fun murals and wall art through out. You just need to keep your eyes open and know where to look. And don't get run over by a car. Because no one wants that.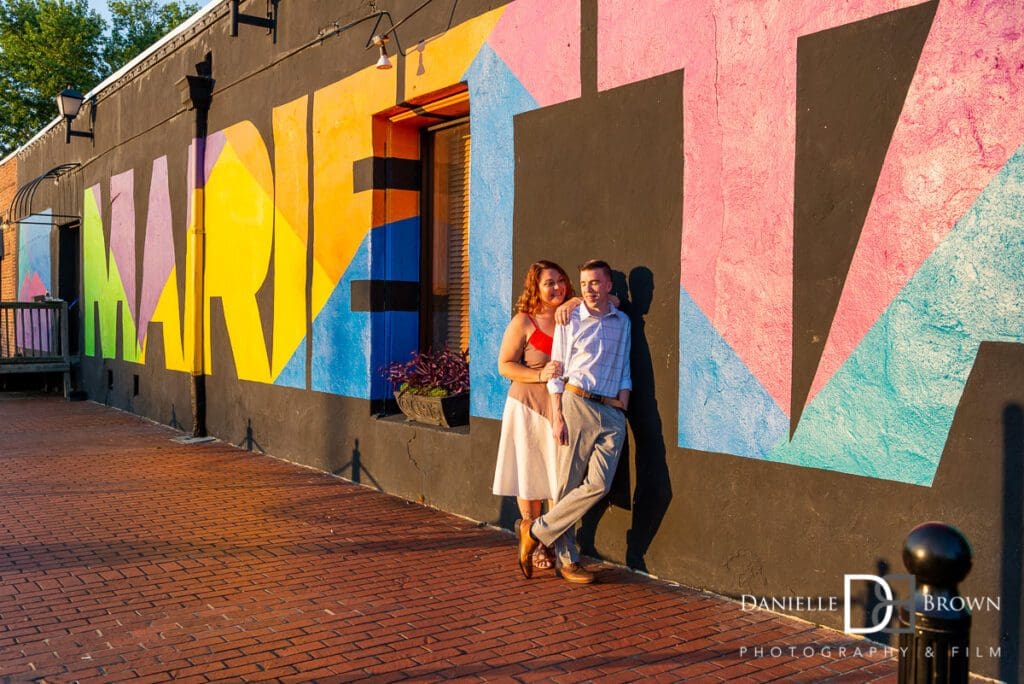 After a quick stroll to the pedestrian bridge, we'd come back around to the Marietta Market, just a few hundred feel stroll from our studio and office in the Stephens Building.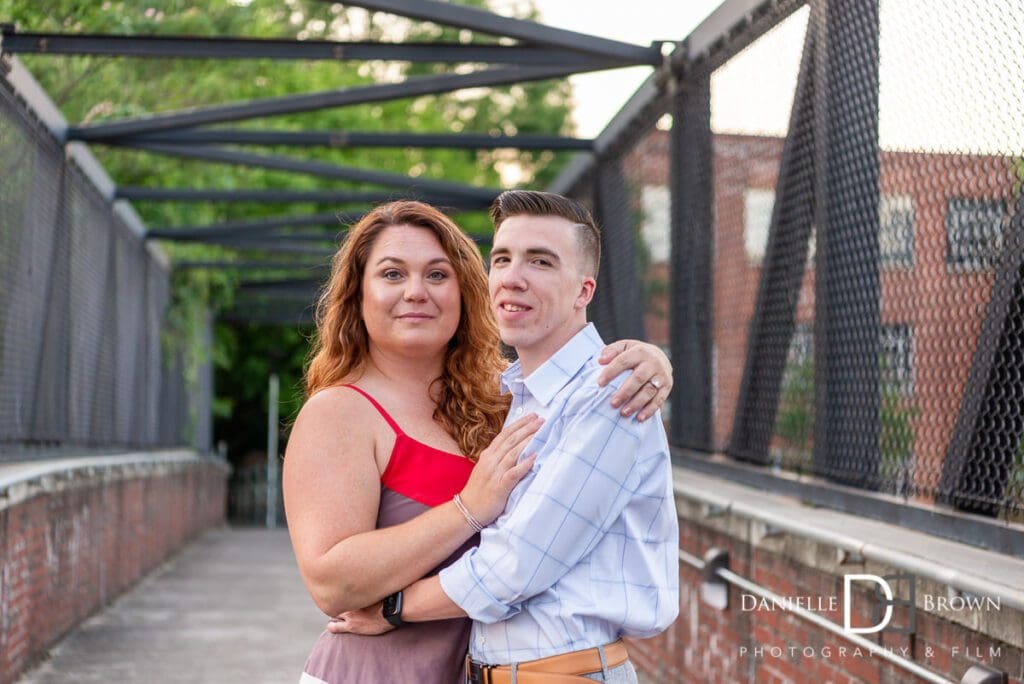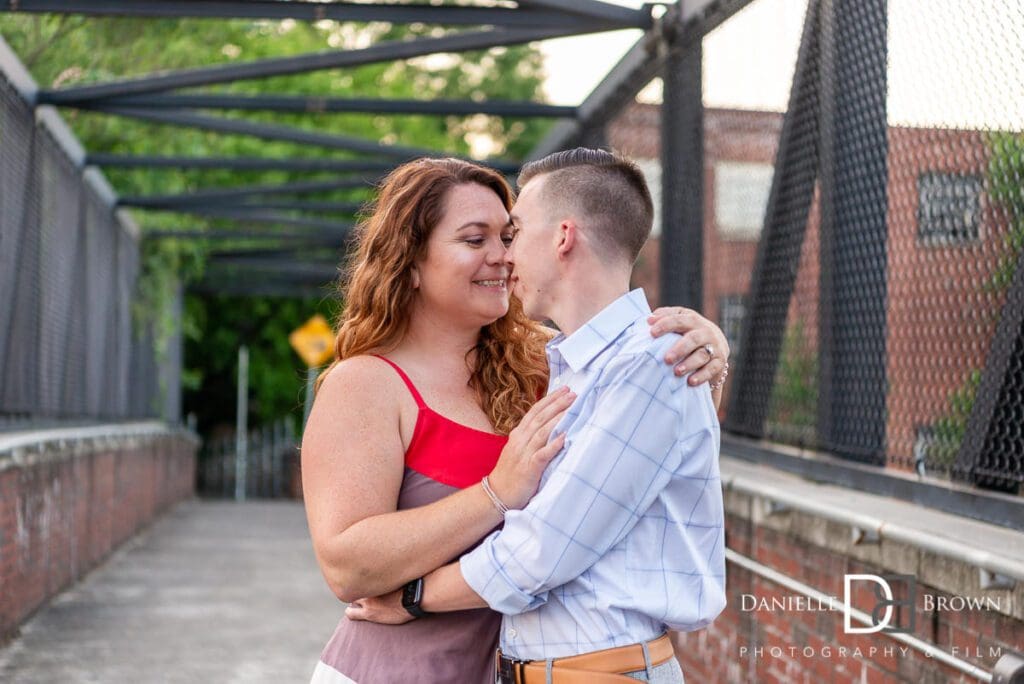 Now I love me some neon, and Brandy loves her some tacos. (And Caleb too, of course!)