3 tips for awesome engagement photos
This might sound a bit obvious, but most people want awesome Atlanta engagement photography. You're going to use these photos for invitations, your wedding favors, save-the-dates, and Atlanta engagement photography becomes your first family portrait.
Getting the Most out of Your Atlanta Engagement Photography
1. Pick a location that means something to you.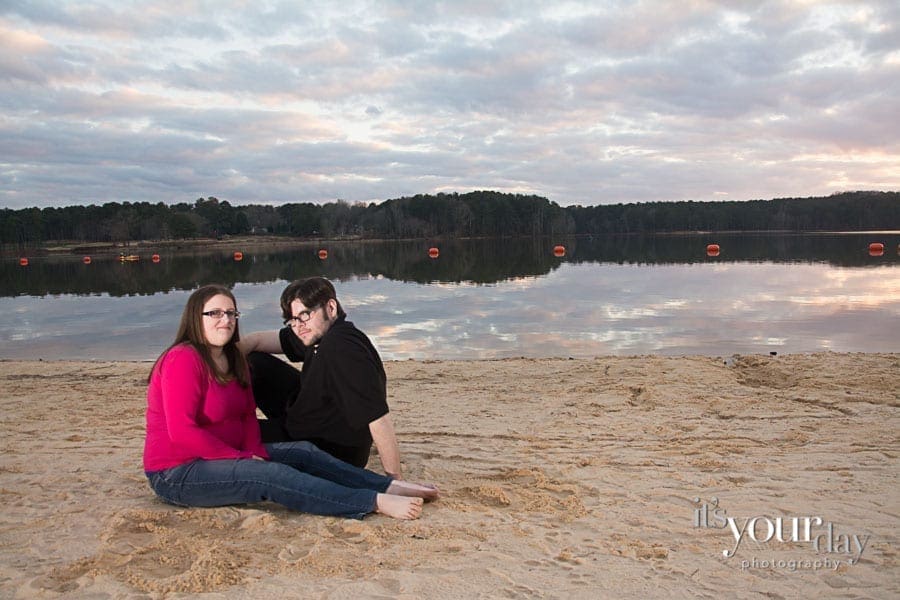 Sabrina & Kelly – Lake Acworth, Acworth GA
Yes, as a photographer, I love clients who ask me where the best location for their photo session will be. It definitely gives me the ability to craft amazing Atlanta engagement photography but if the location doesn't give you connection as a couple, it's kind of a waste. Generally, when I have couples ask me where to go for pictures, I ask what are you and your fiancé in to?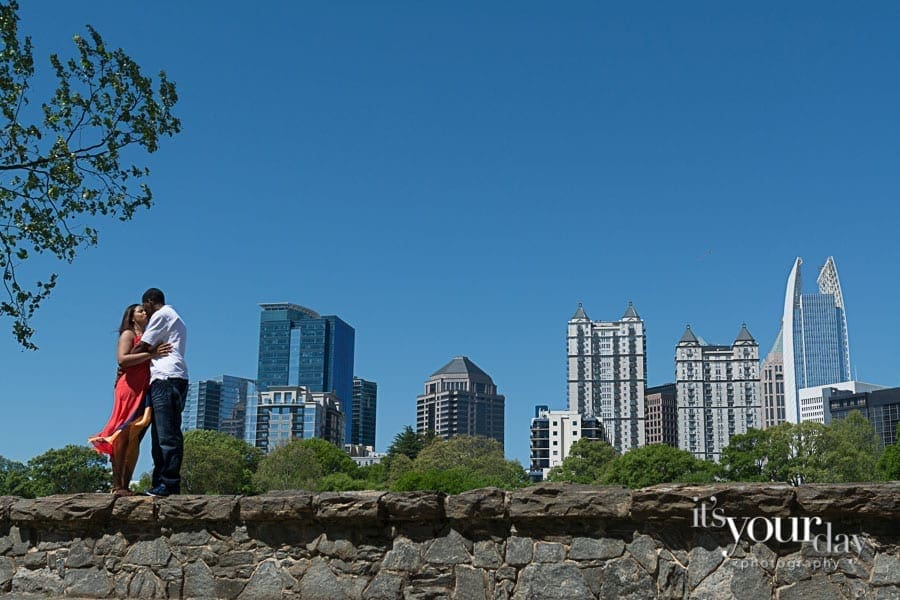 Alicia & Joshua – Piedmont Park, Atlanta GA
Are you park people? Do you spend your weekends in the city?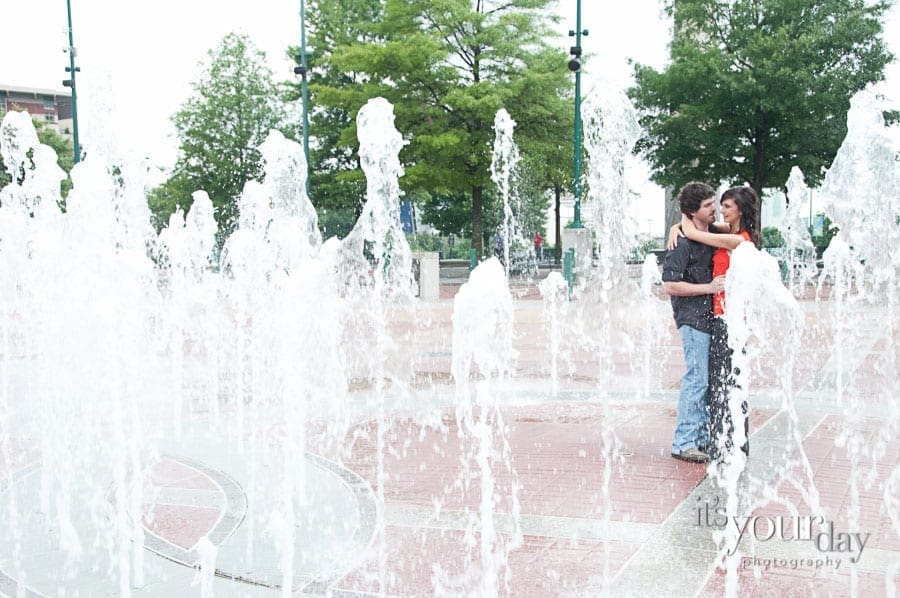 Hannah & David – Centennial Olympic Park, Atlanta GA
When I started to work with Hannah & David and we were going to shoot their engagement photos, they shared with me that they would go into Atlanta and just hang out in Centennial Olympic Park and toss a football around in half-empty parking garages. It was only natural for me to take them in to Atlanta and incorporate downtown as the third part of their story.
For more popular/public spaces like Piedmont Park, we generally recommend checking the calendar to make sure you're not going to have a crazy crowd where you want to take pictures. See what's going on at Piedmont Park.
2. Plan your wardrobe.
So I'm not saying be matchy-matchy or dress like someone you're not. Especially for the guys, take the time to crack open your closet and pick out a couple nice outfits. It's also a good idea to have contrast in your outfits. If you're planning on casual look, a more dressed up version would give you a lot of options in your photos.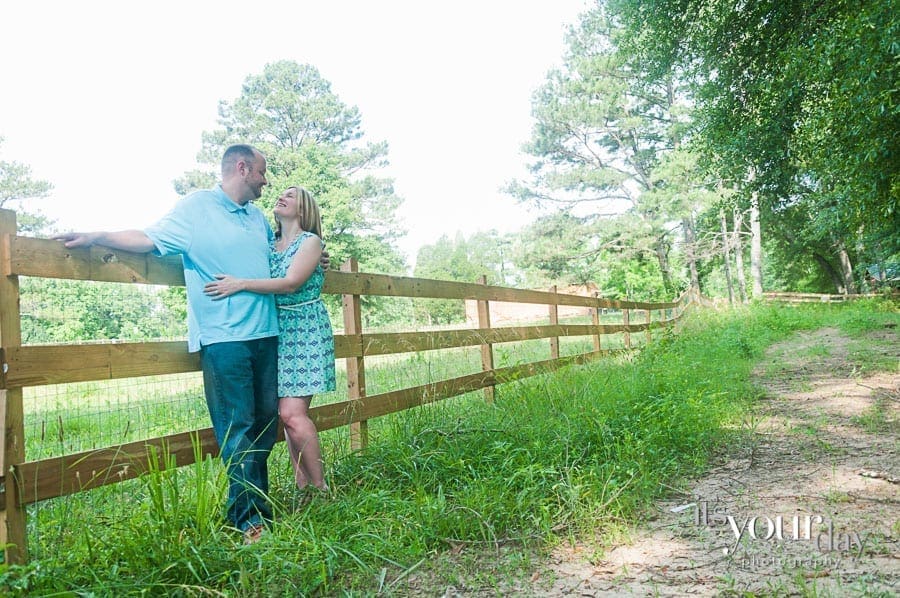 Krissy & Kevin – Woodstock/Roswell, GA
For the ladies, I recommend fitted, to show off curves, but not overly loose or overly tight.
Engagement sessions with Danielle Brown Photography will often include a lot of movement – posing and walking around – you want to be comfortable. Bring an extra, more comfortable pair of shoes and make up for touch-ups. If you enhance your natural hair color like I do, and it's been a minute, before your shoot would be a great time to get that touched up.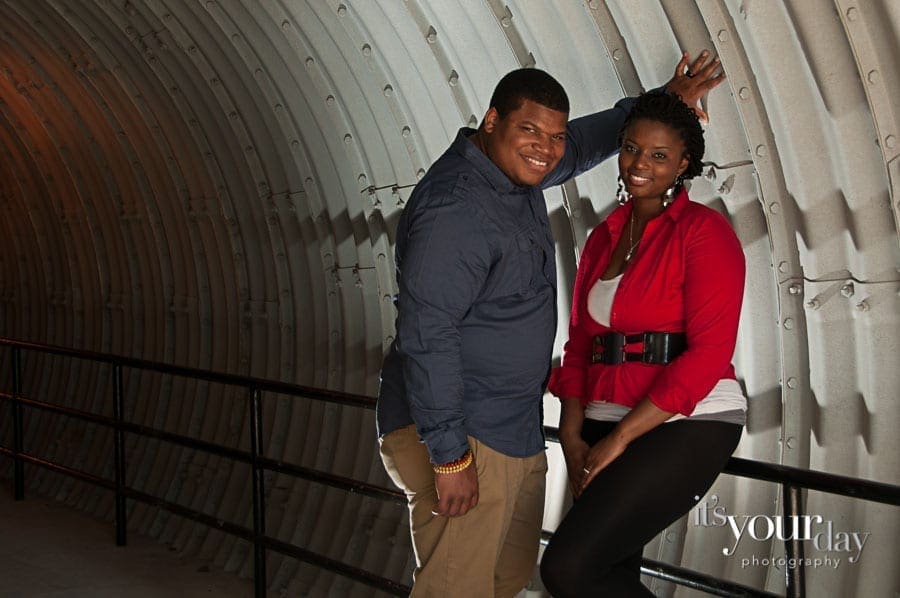 Jazmine & Tim – Kennesaw, GA
As a couple, just hold up your outfit(s) to his. Don't be matchy-matchy, but for the best engagement photos, you don't want to totally clash or look like twins.
3. Bring props. Or don't.
This may seem a little obvious, however I'll say this because it's happened. Bring your engagement ring. It's the most important "prop" you'll have on your engagement session. One of the things that our couples request more (and I've gotten booked because of it) is our macro ring shots.
And no, the light flash in the diamond was not Photoshop'd in.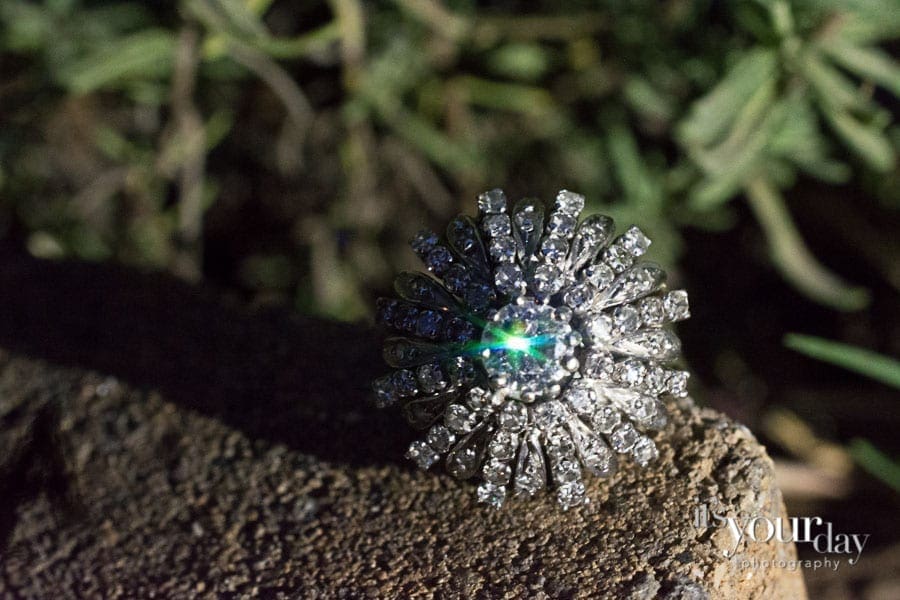 Magida & Norberto – Roswell, GA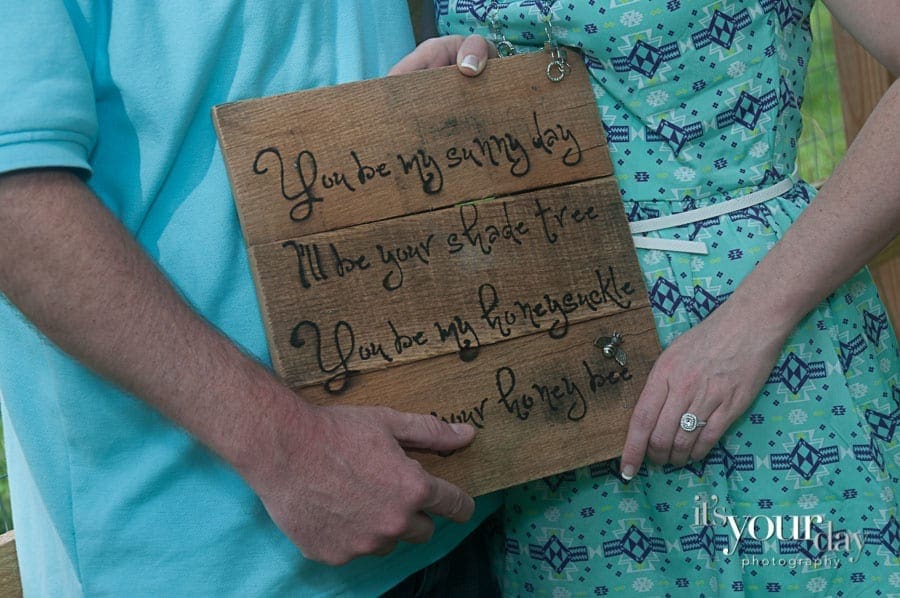 Krissy & Kevin – Woodstock/Roswell, GA
If you want to do a full-blown staged shoot, that's cool, we can do that – we'll definitely need to do more planning if that's the direction you're headed. Let's have a conversation about your vision.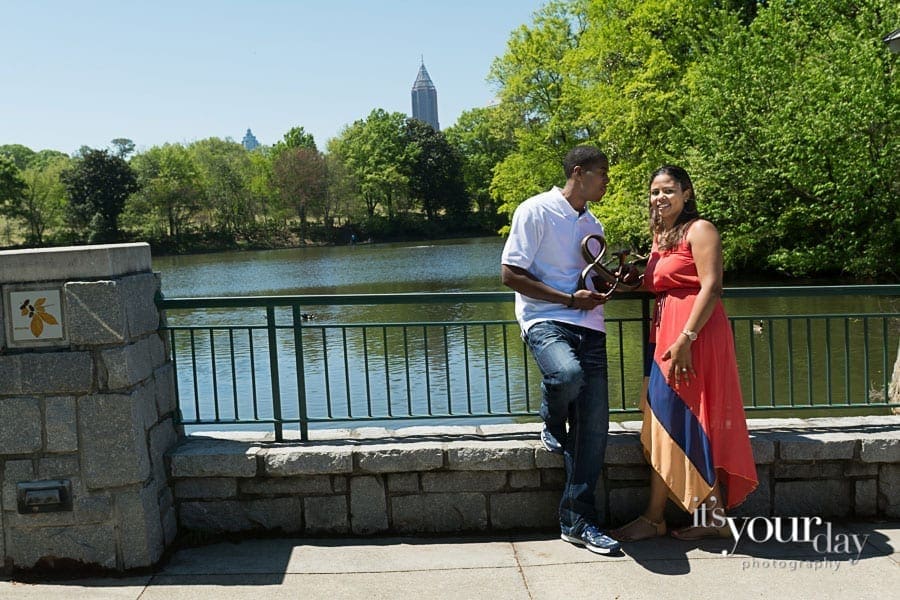 Alicia & Joshua – Piedmont Park
To have more of a "day-in-the-life" approach, you'll want more natural props/props that don't look like a prop. Carrying an umbrella, going to a restaurant, having coffee or eating pizza, are more natural "props". Want something kind of in the middle? Chalkboards, ampersands (&), signs with your wedding date on it, or other items that hold personal meaning are great additions to your shoot.
Next: 10+ Atlanta engagement location ideas for your engagement session. OK, probably more than 10. You'll like at least 10.