adrianna & phillip | nov 2016
session type: acworth engagement photos
photographer: danielle brown
locations: logan farm park & lake acworth, acworth ga
acworth engagement photos | logan farm park
If you're reading this blog post, you might recognize Phillip and his lovely wife, Adrianna on this Acworth engagement photos session.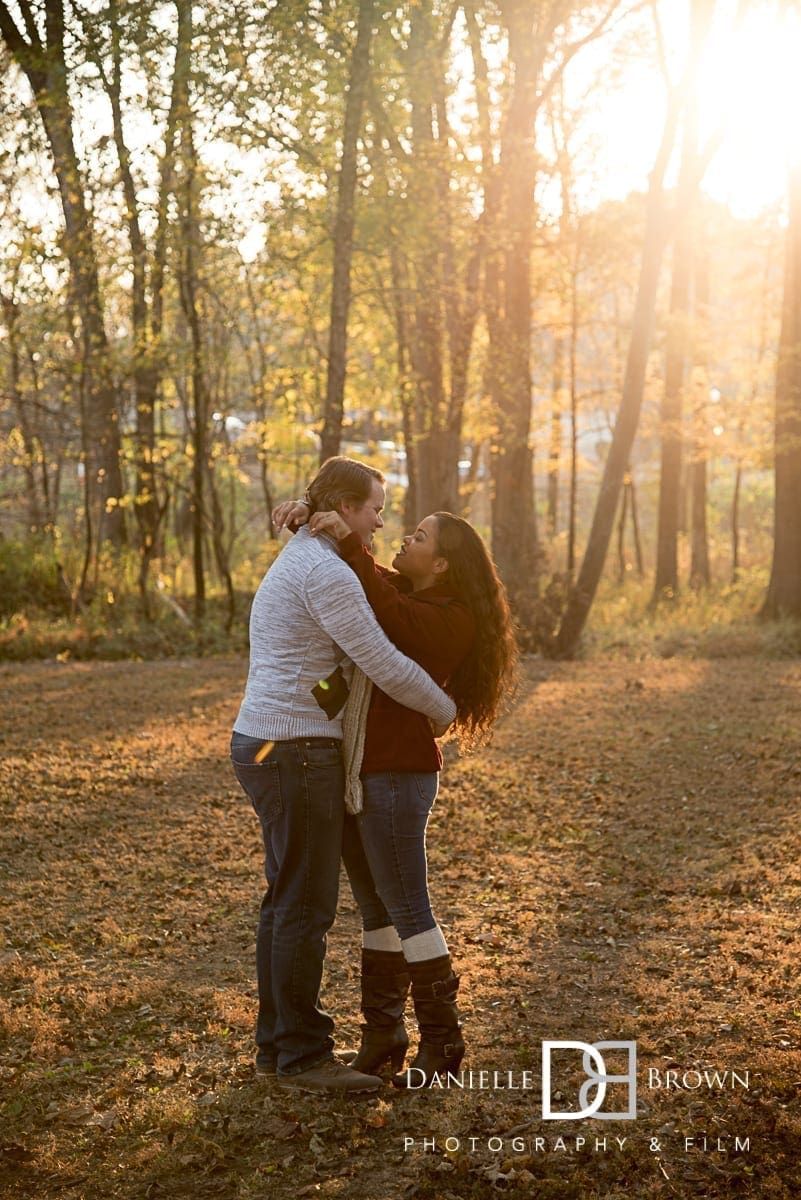 Phillip is our very talented "and Film" side to the Danielle Brown Photography & Film. When he told me that Adrianna would like to do an engagement style session, I said "Of course! Let's do it! Where do you want to go?"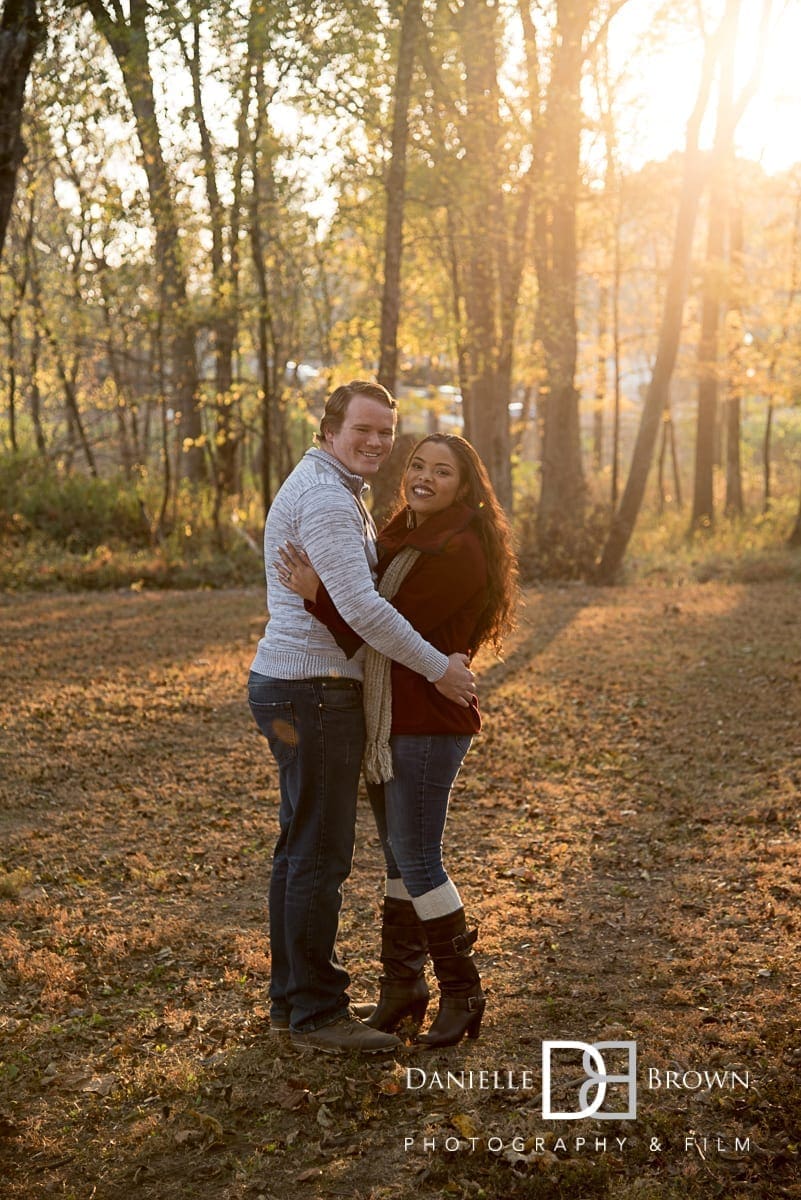 Since Adrianna and Phillip wanted a more nature-y look to their images, we scouted a couple locations around downtown Acworth and came to Logan Farm Park. A picturesque beltway with fantastic little nooks and crannies perfect for some fall afternoon portraiture.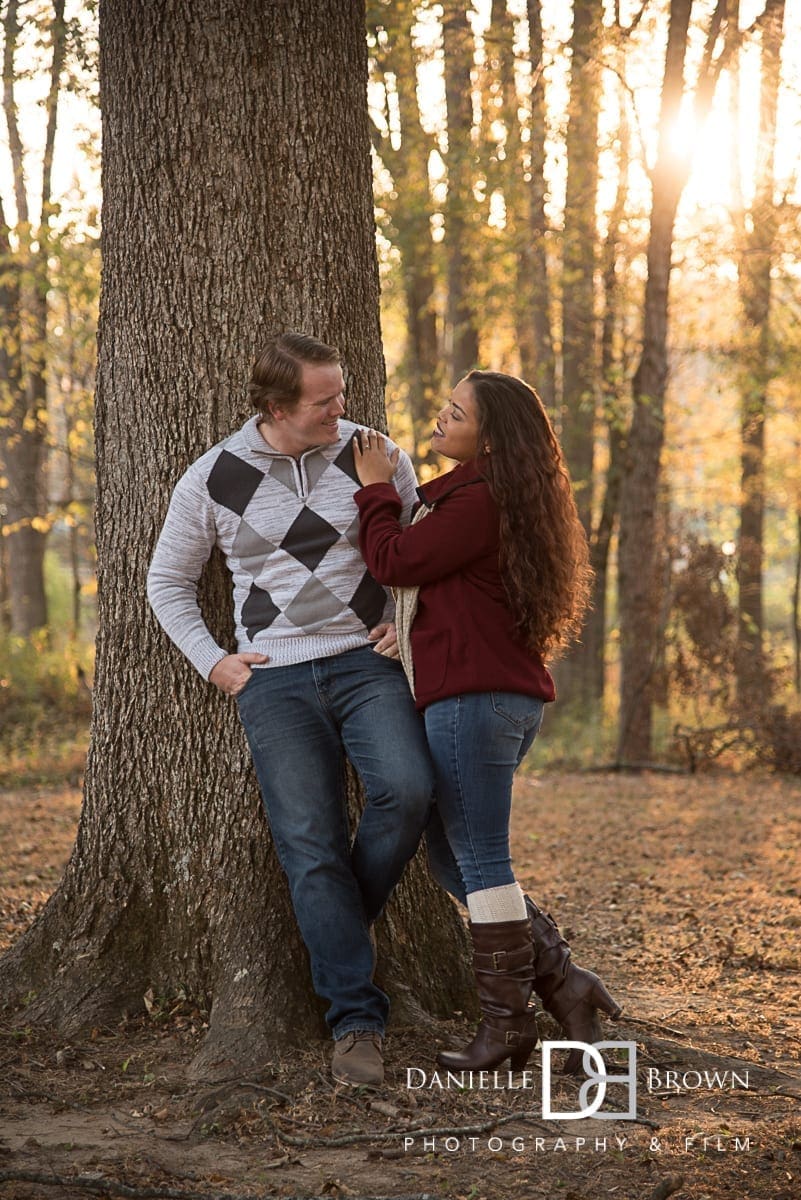 One of my favorite things about working with couples is getting someone who knows what they want. Adrianna had a definite vision for her and Phillip's shoot and was very articulate in sharing the look, style and images she wanted out of our time together. Pinterest is amazing for this by the way. 😉
Adrianna explained to me that an image or two (maybe more) would be on this years' Christmas card. While I did photograph this Acworth engagement photo session in my normal style of shooting, I did want to keep in mind the end result for a few of these photos. Photographing with purpose is incredibly important to me as an Atlanta professional wedding photographer.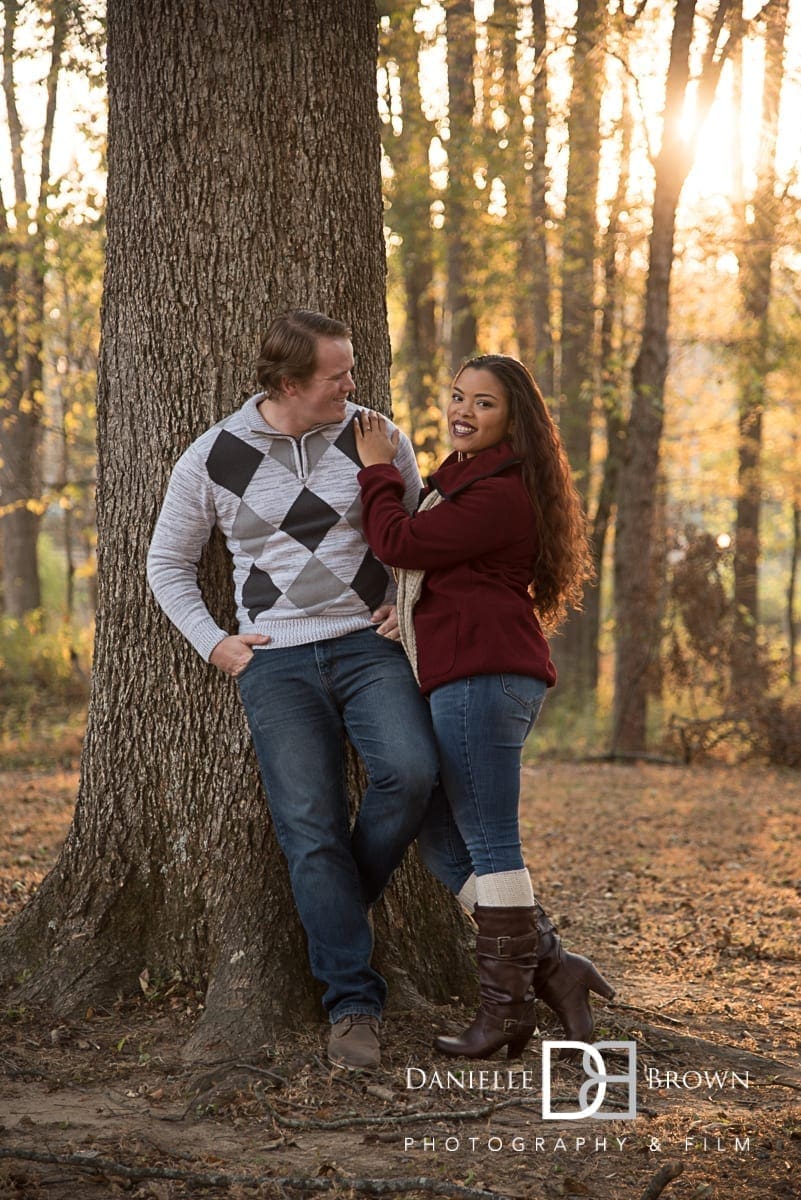 About fifty yards down the trail we came to this adorable little bridge in Logan Farm Park during Adrianna and Phillip's Acworth engagement photo shoot.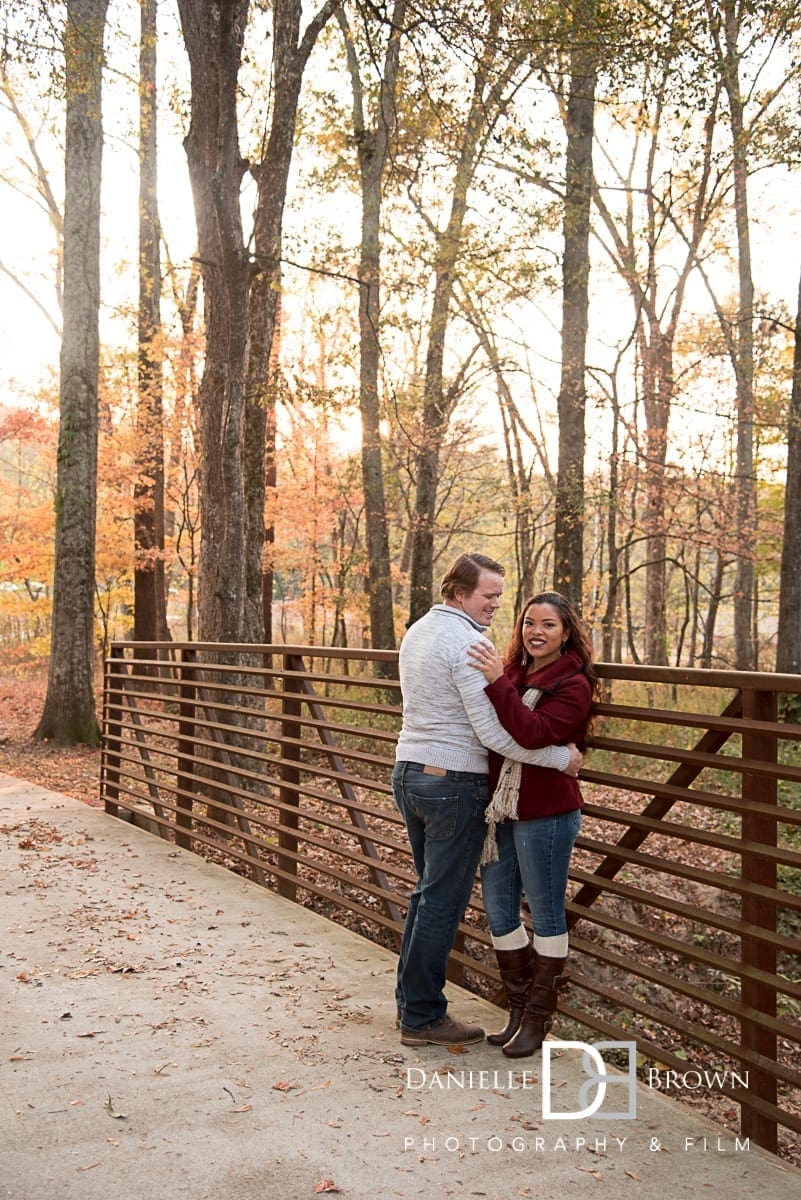 Phillip said something really funny to his bride to get such an awesome and genuine laugh out of Adrianna!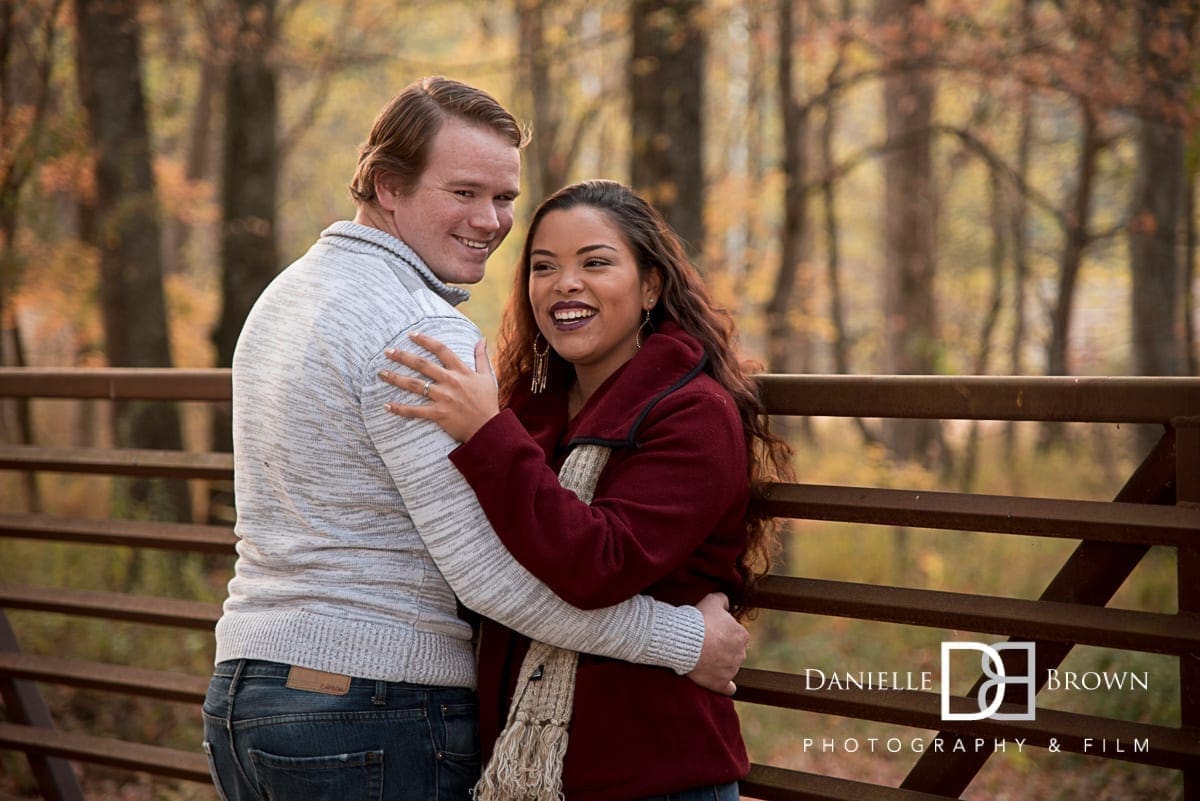 acworth engagement photos | lake acworth beach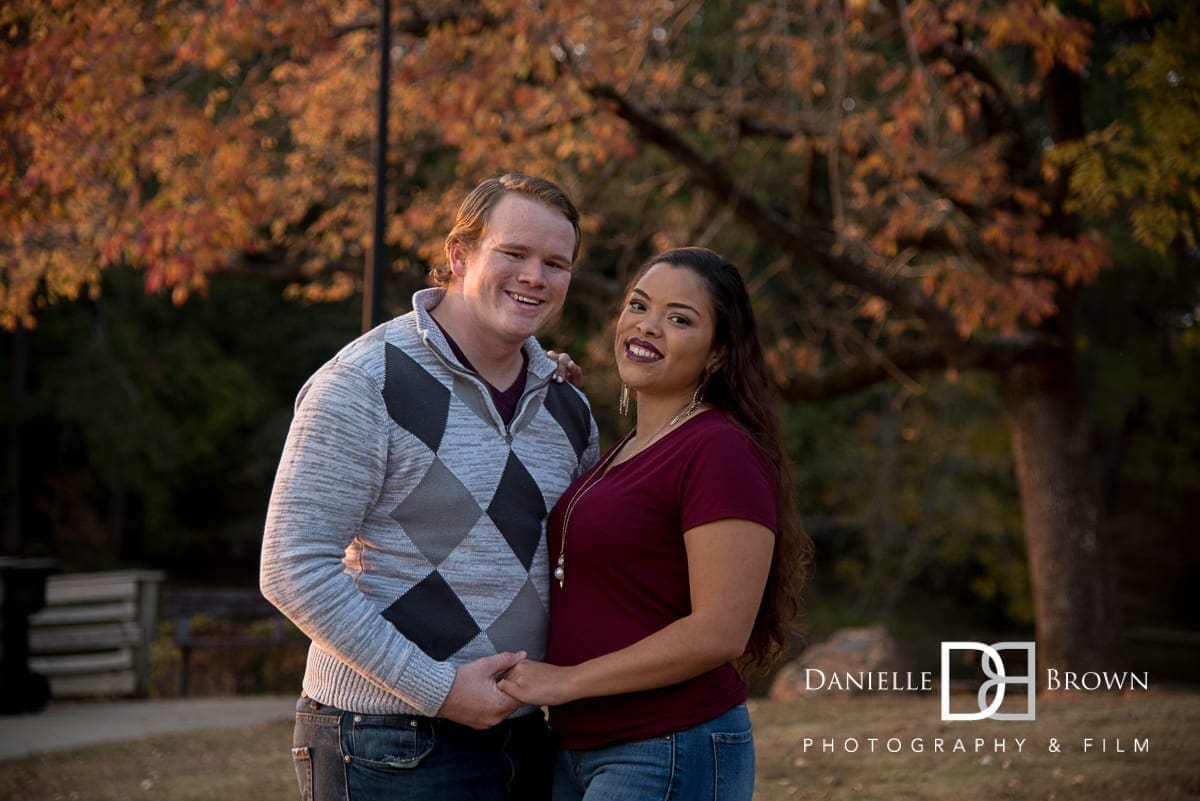 From Logan Farm Park, we continued on at Lake Acworth Beach. No Acworth engagement photo session is complete without hitting the beach! Adrianna and Phillip opted to be on the dock rather than in the sand at Lake Acworth Beach.
It was kind of perfect. We arrived at Lake Acworth Beach just in time to get some amazing shots of Adrianna and Phillip with the sun sinking into the horizon. One of my favorite things about Lake Acworth Beach is it just so perfect to make killer sunset images.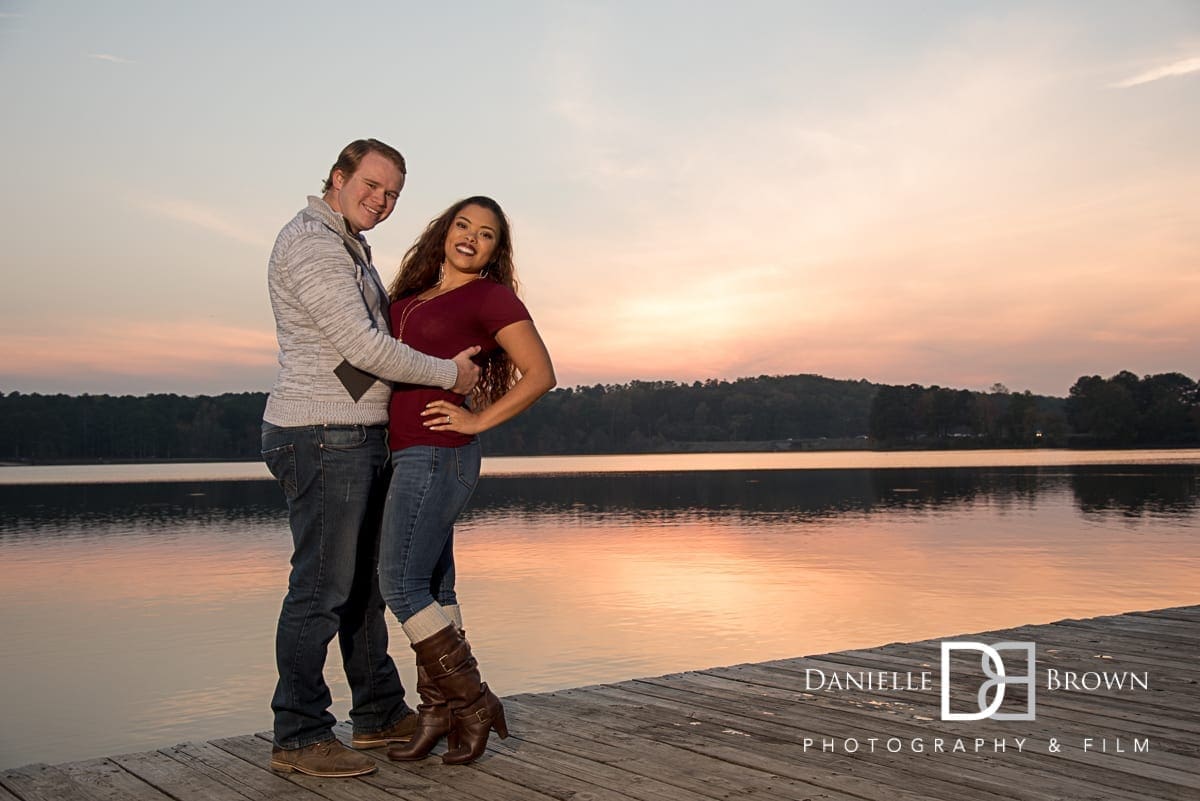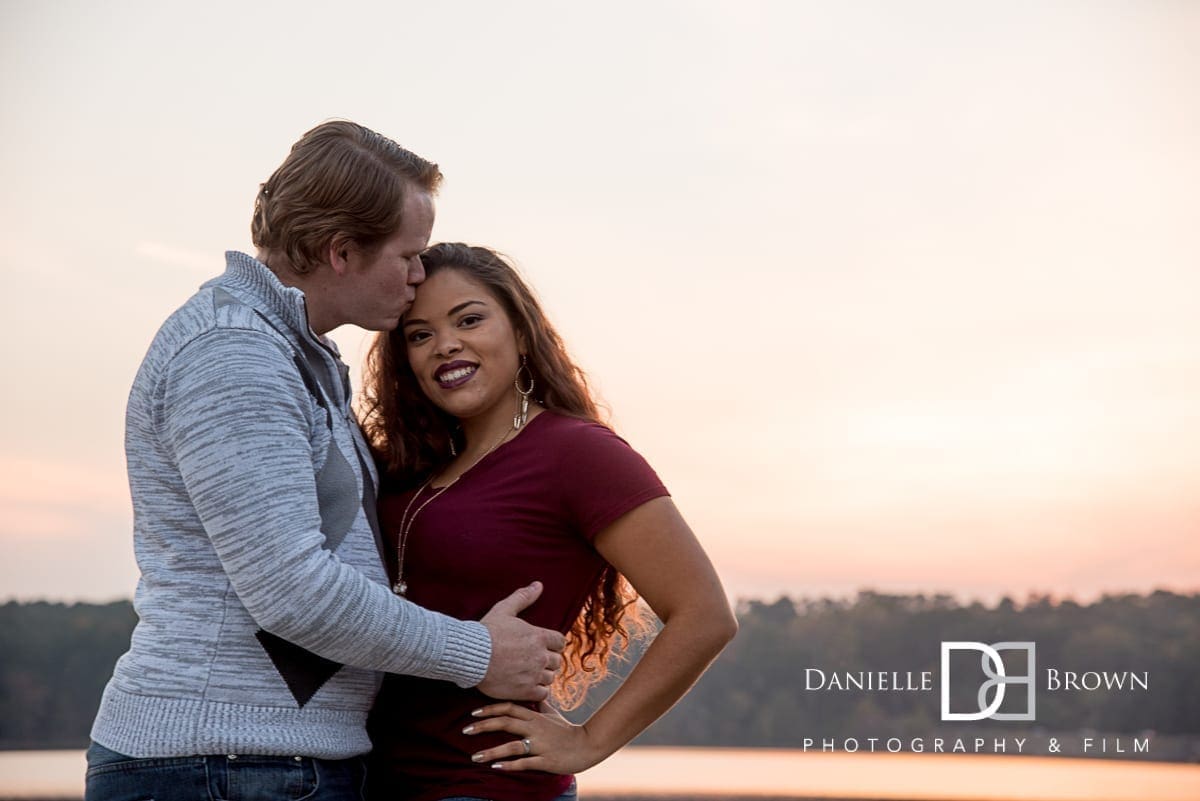 For this Acworth engagement photos session the sky was perfection! I love how Atlanta sunsets light up the sky in pastel pinks and oranges, fading into lavender purples and dark blue as the sun slowly fades behind the tree lines.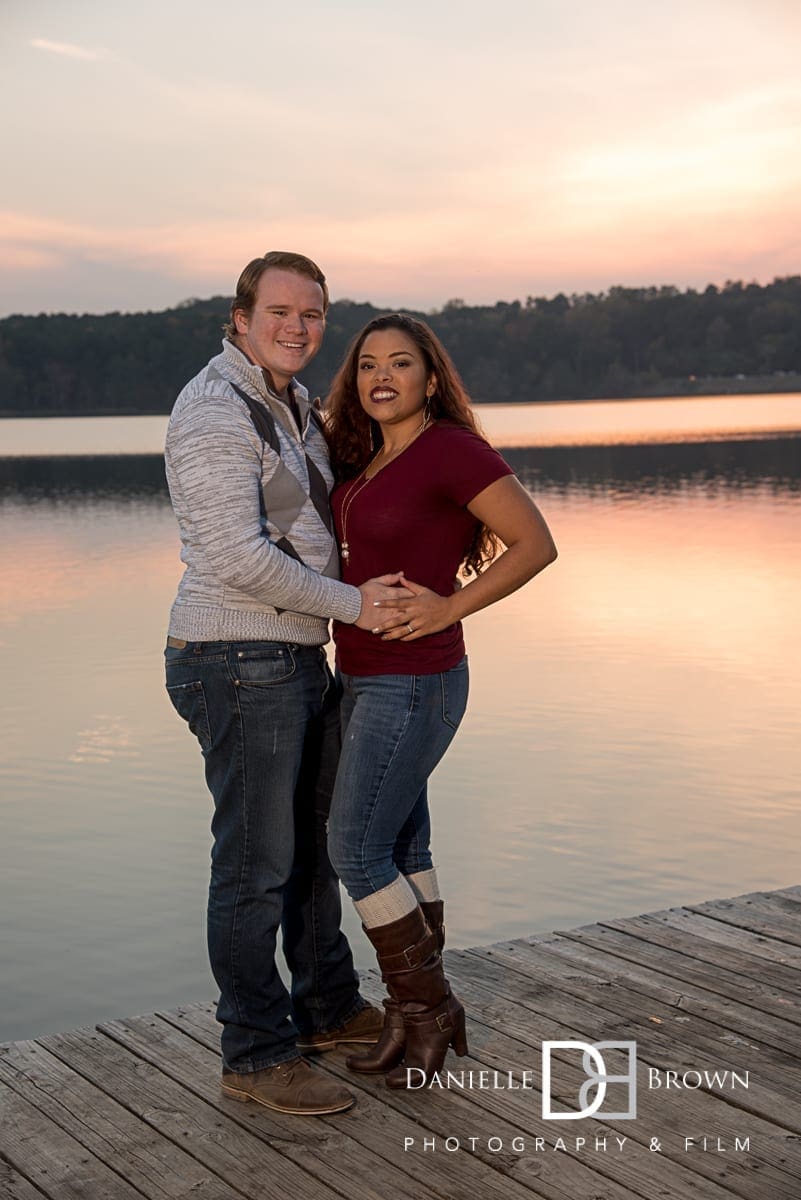 This shot was no accident. Just as the sun was nearly gone, I knew we had time for one last image during this Acworth engagement photos session. With Phillip wrapping Adrianna in a hug, I told her to peek over his shoulder at me and form a heart with her thumbs and index fingers. Gorgeous manicure, by the way!
Last, but not least, my signature ring shots. Whenever I work with an engaged couple, during a wedding day, or maybe a couples' session post-wedding, I always bring my macro lens to capture the beautiful jewelry and rings they are wearing. A couple classic ring shots to finish off their Acworth engagement photos… The key to a good (well excellent) ring shot, is to light the main stone.