session type: Alpharetta Engagement Photographer
photographer: Danielle Brown
locations: Little River Farms, Alpharetta GA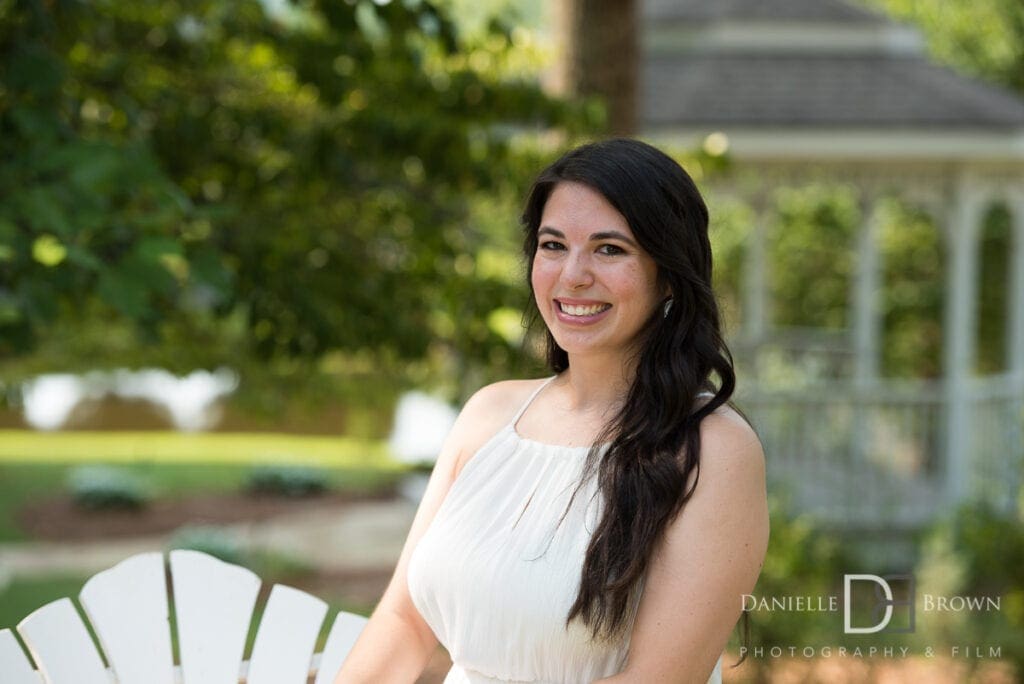 While the video team was interviewing Katie and Anthony separately we did some fast headshots. Isn't Katie adorable on her engagement session? We loved the charming adirondack chairs Little River Farms had in the lawn.
I love an anonymous ring shot!
Once video had gotten everything they needed, we were able to pose and work with Katie and Anthony as a couple.
They would ultimately choose this very spot to exchange their vows during their June 2021 wedding ceremony.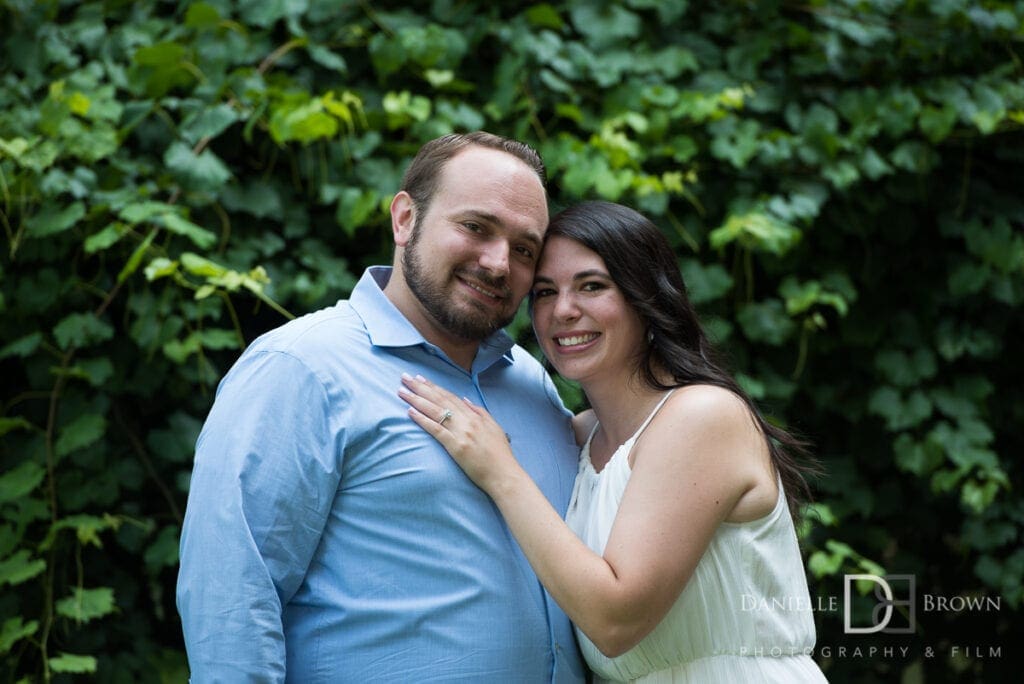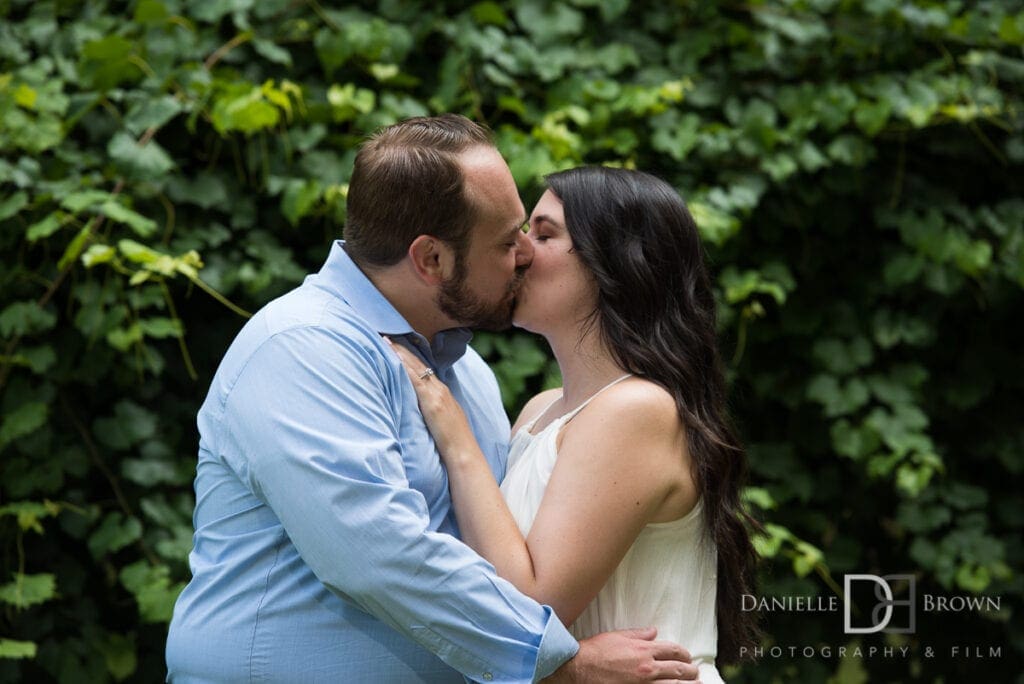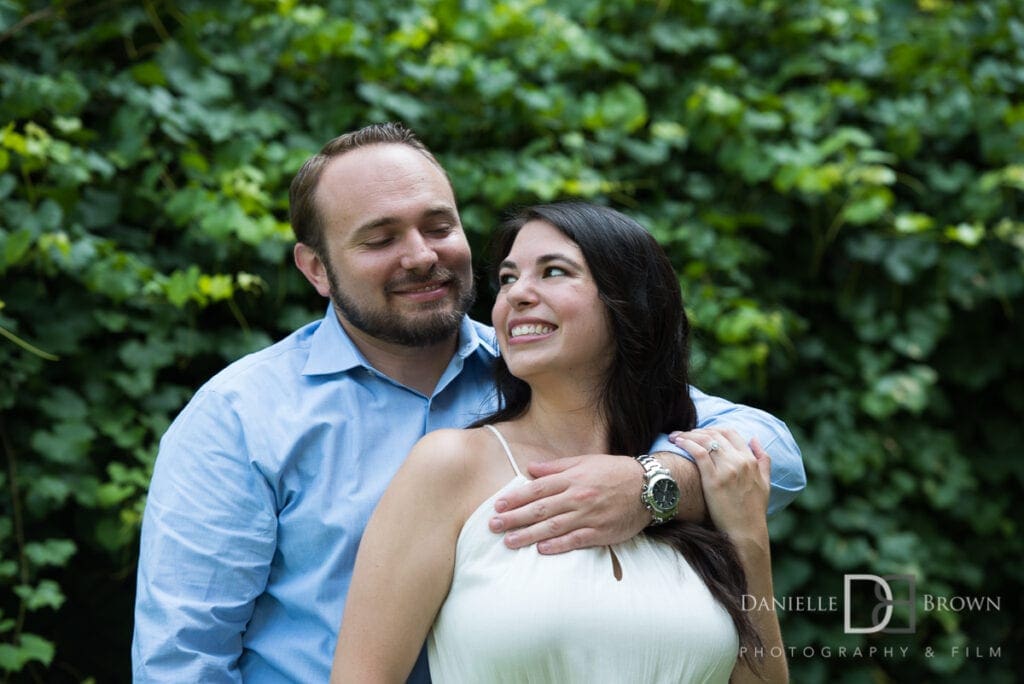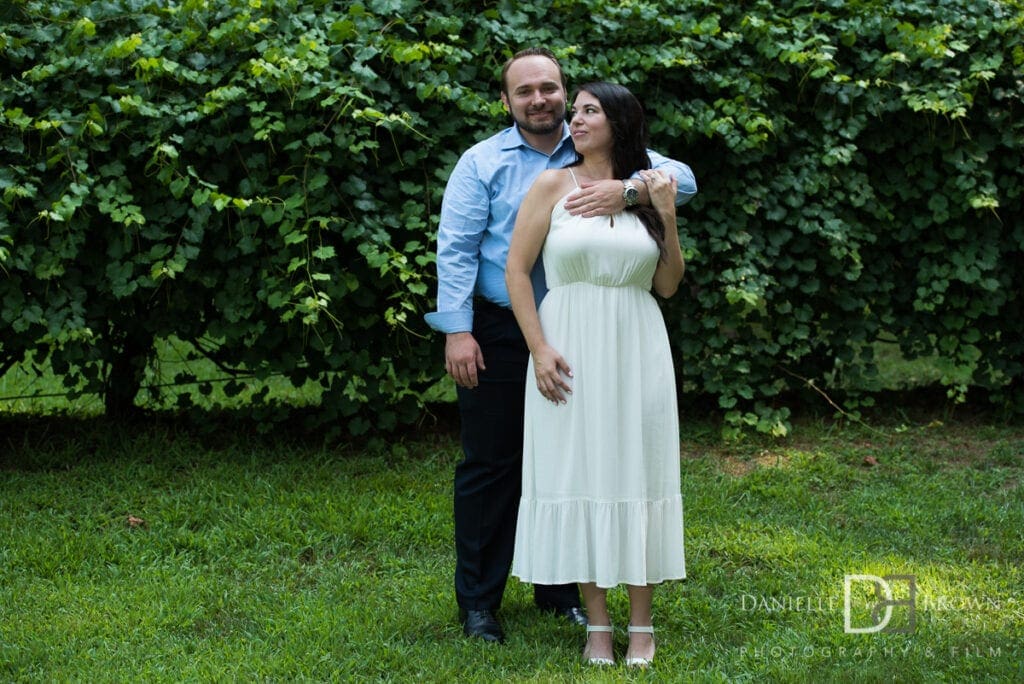 Around the pond at Little River Farms is a lovely paved path. One of my favorite shots for an engagement photography session or wedding is to get our couples to walk and interact as they go.
Katie & Anthony were up for an adventure! We got these fantastic shots in the blooming black-eyed Susans on the Little River Farms property. Little River Farms is a beautiful property to be an Alpharetta Engagement photographer at, but they are also family owned. Their staff is absolutely wonderful. Posing Katie and Anthony in the black-eyed Susans was a real treat! Black-eyed Susans are charming, carefree North American native flower. These lovely daisy-like flower are perfectly at home in gardens and meadows. All species have daisy-like flowers with sultry dark 'eyes' and brightly-colored petals which emanate pure joy. These varieties were in bloom during mid-July when Katie and Anthony arrived for their Alpharetta Engagement Photography session. Some black-eyed Susans begin flowering in mid-summer, others a bit later—but all keep on going until the temperature drops well below freezing in the fall.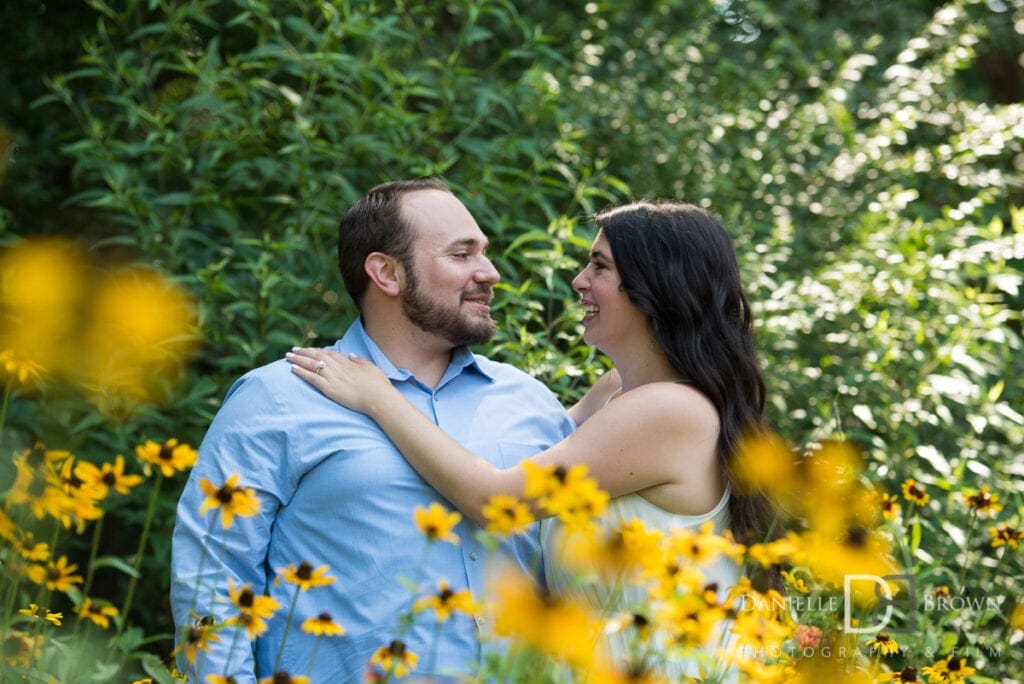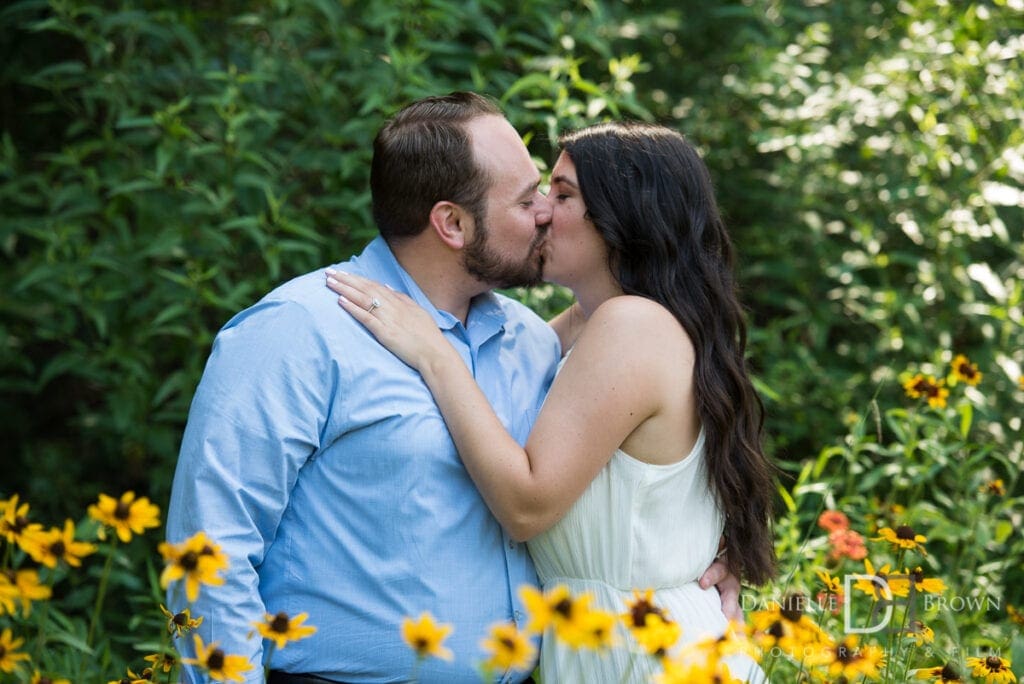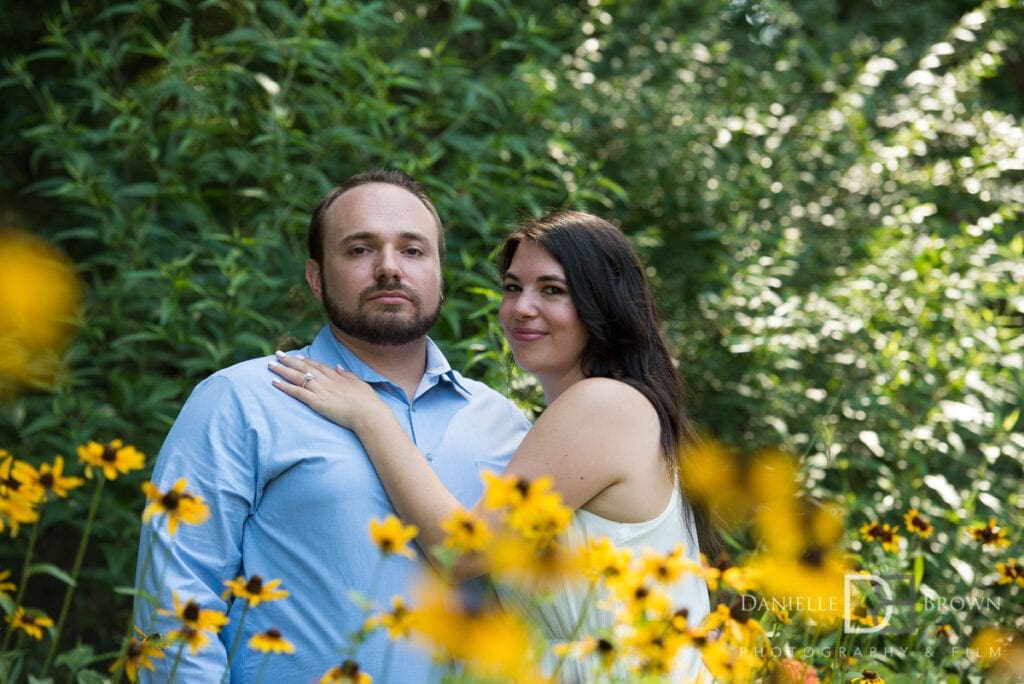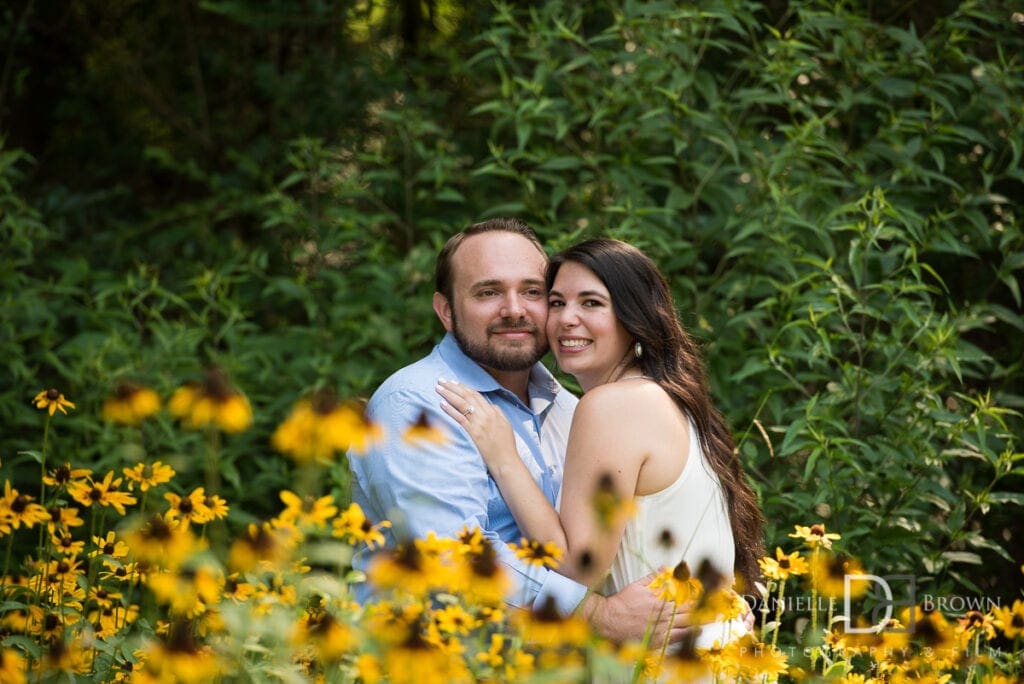 Little River Farms – an Alpharetta Engagement Photographer dream
In addition to the natural beauty of Little River Farm's vineyard and meadow areas, we also had this stunning water feature to enjoy! Lushly landscaped, professional and courteous staff, we highly recommend Little River Farms. They are wonderful for events, weddings and we enjoy being an Alpharetta Engagement Photographer on their fabulous property.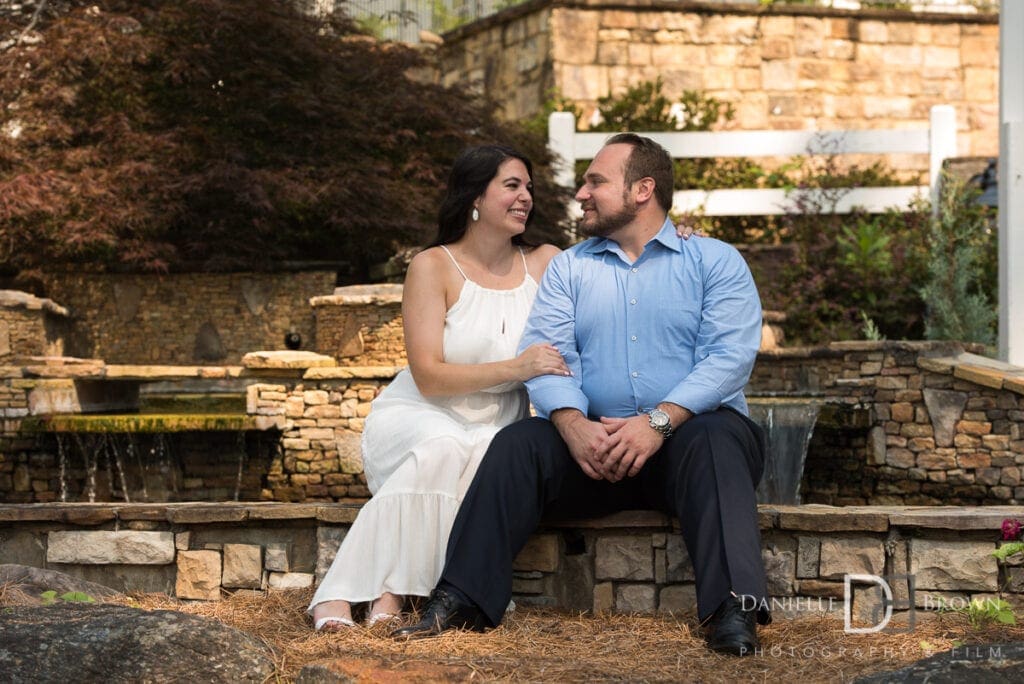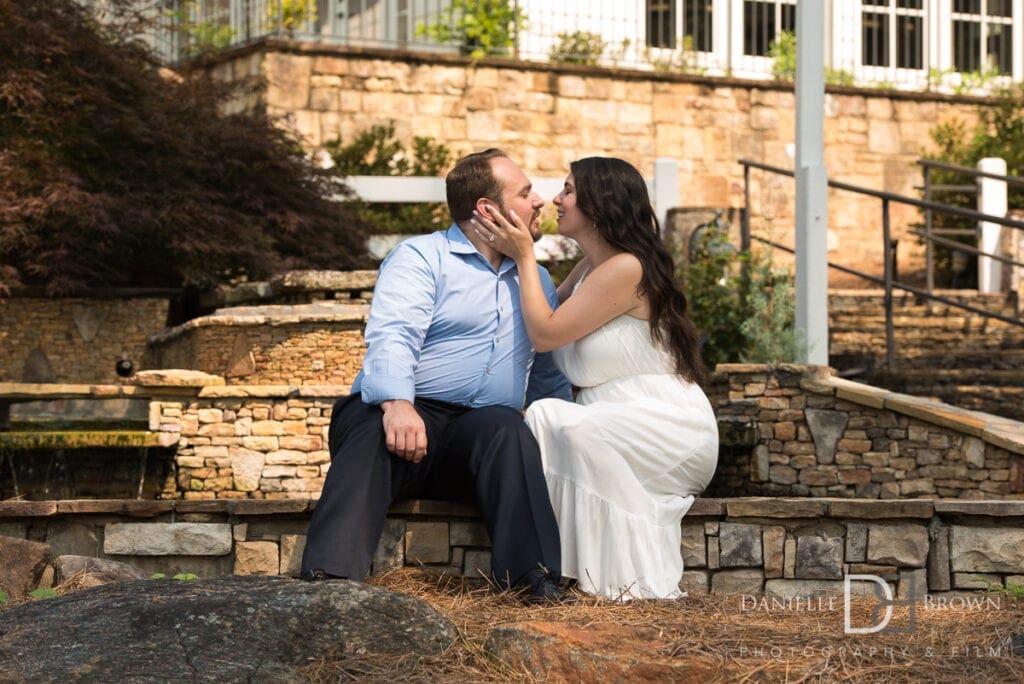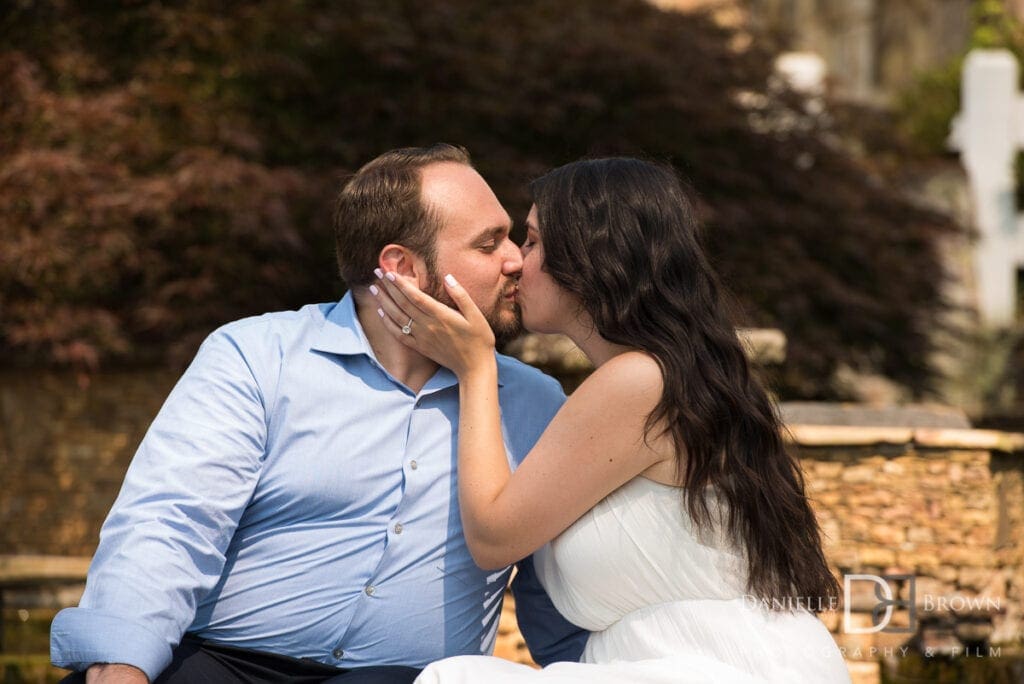 Katie's ring is just stunning. Fortunately, we were able to "pose" it in the lovely white hydrangeas in bloom during their Alpharetta Engagement Photographer session.