thomas & tori | Amacalola Falls surprise proposal
session type: surprise proposal at Georgia State park
location: Amacalola Falls, dawsonville ga
photographer: danielle brown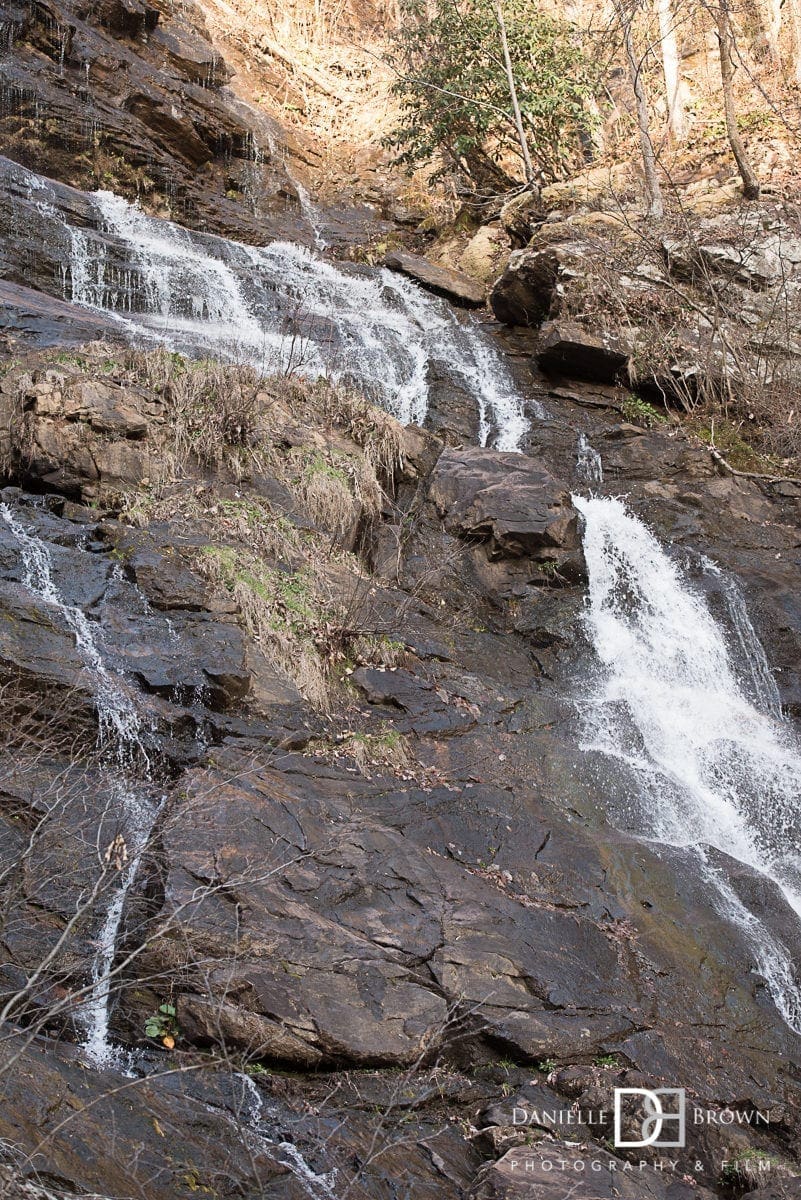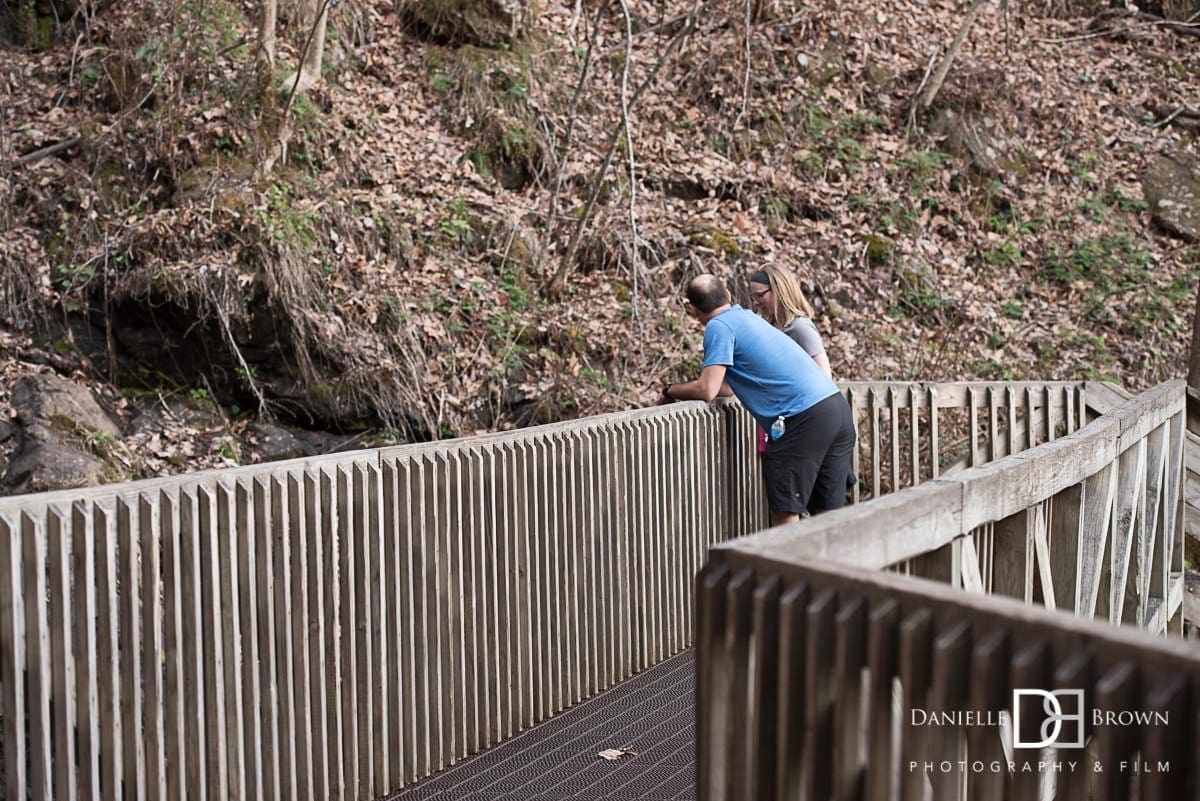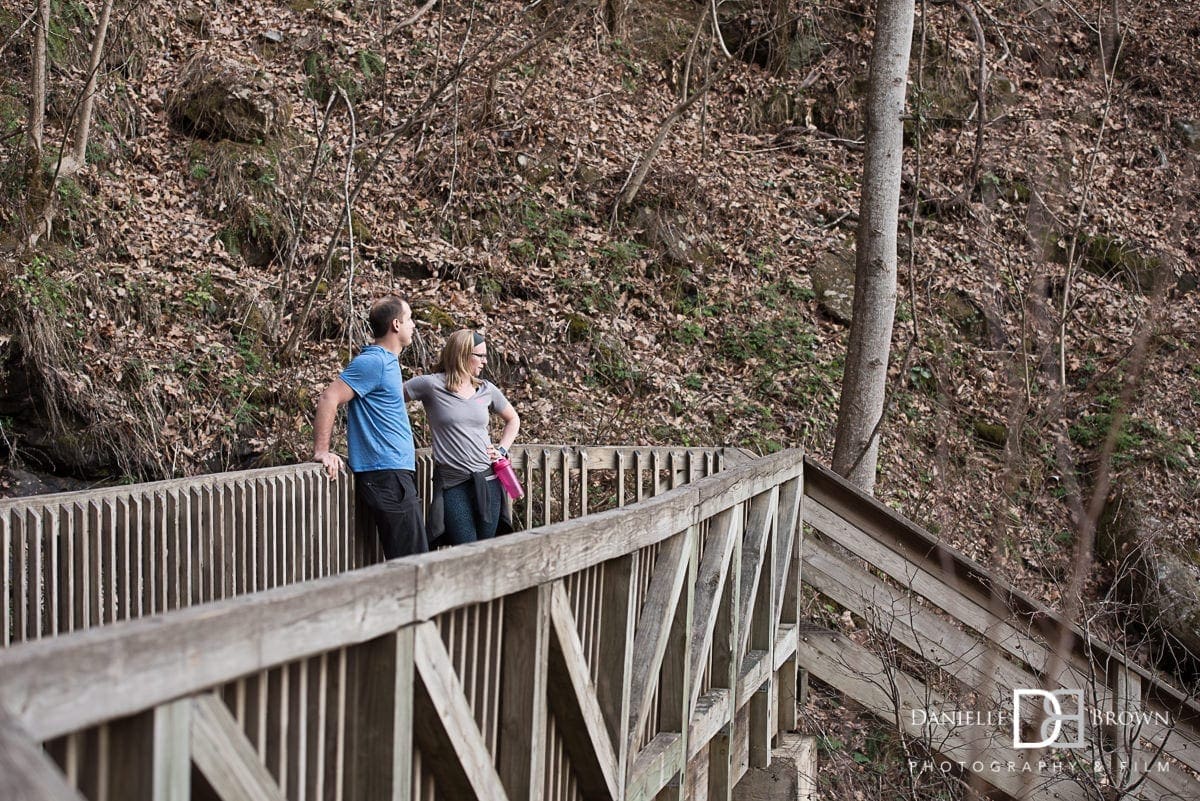 So photographing a surprise proposal on a bridge, is HARD. I spent quite a lot of time talking to Thomas planning his Amacalola Falls surprise proposal. I really liked Thomas' plan. When he first reached out, asking Tori to marry him was a part of their vacation plans.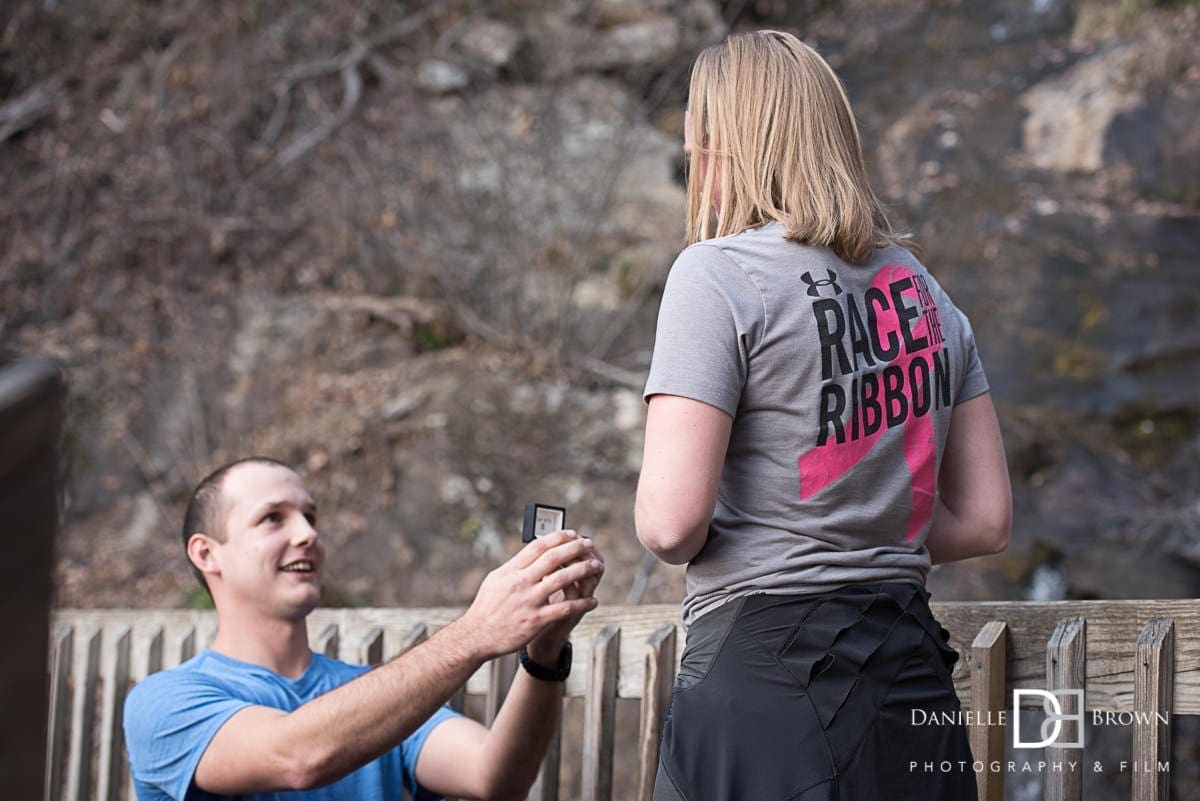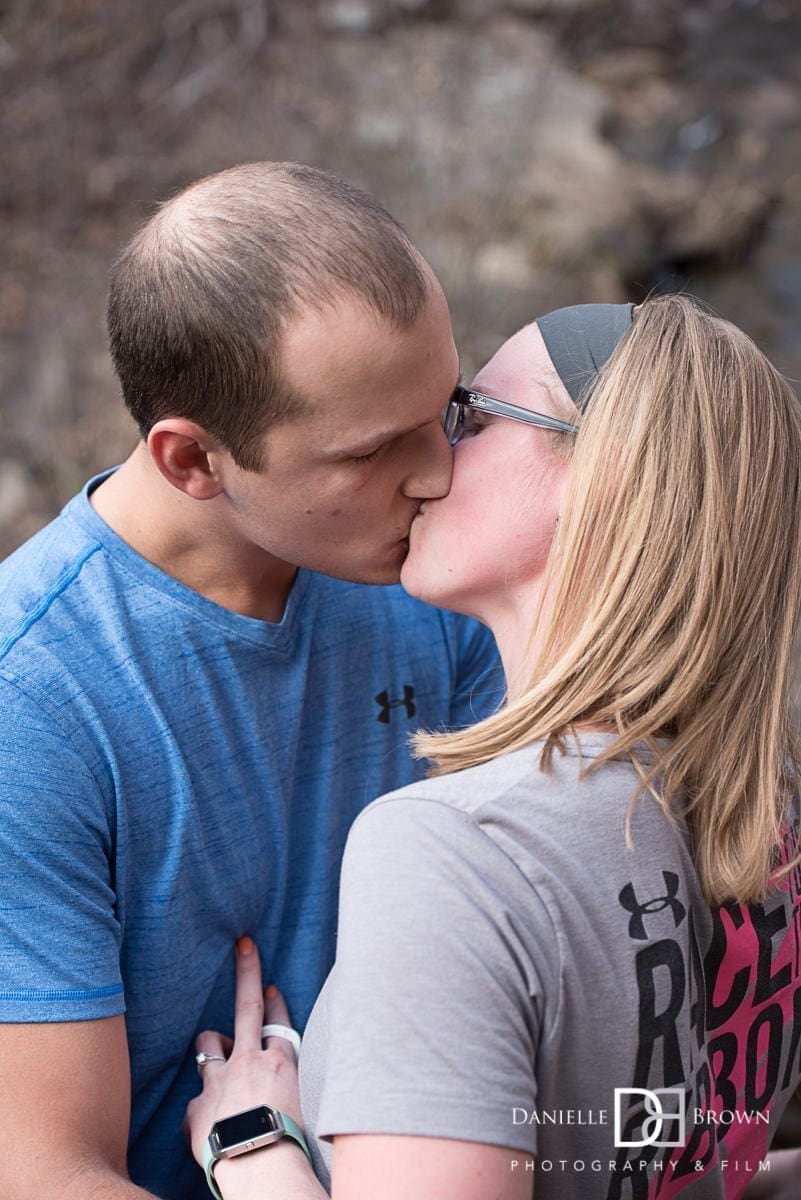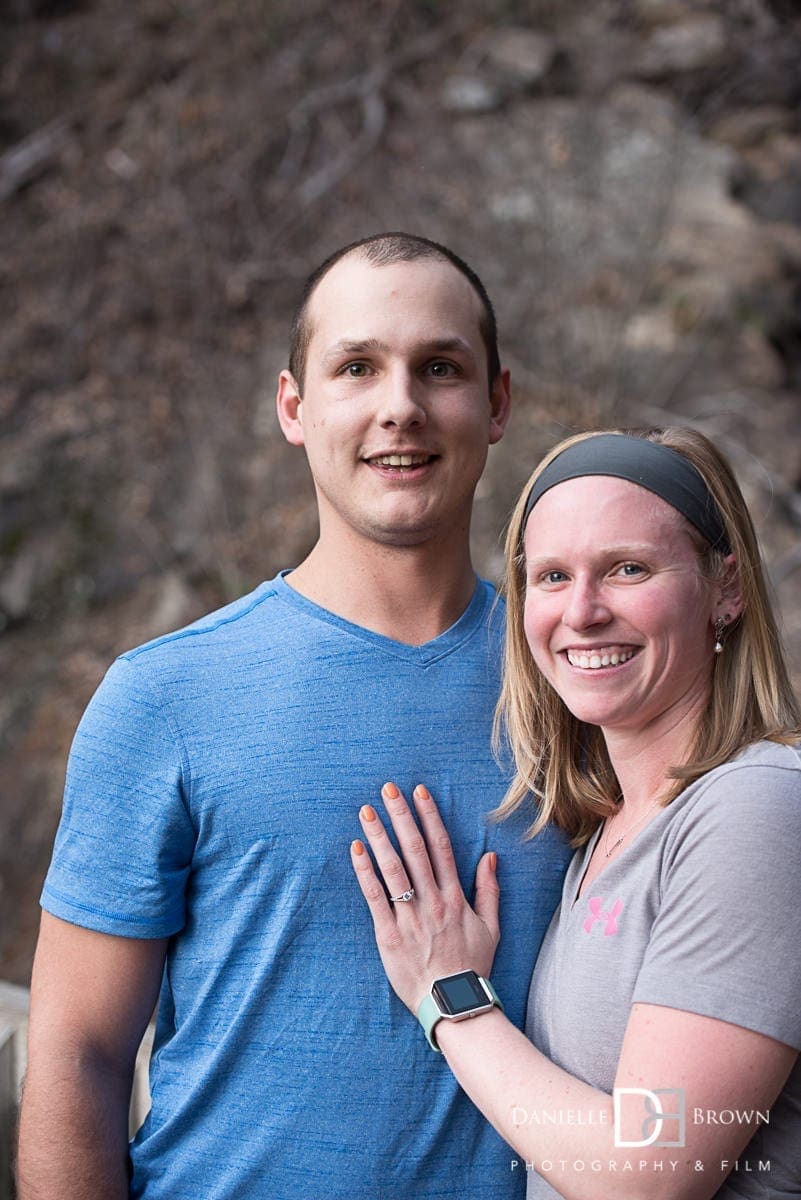 So bringing Tori to Amacalola Falls was a part of their bucket list. Thomas wanted to propose on the bridge because the view at the midpoint on the Falls is absolutely stunning! I told him to be careful that he didn't drop the ring.
From there, we hiked down SO MANY STAIRS! For those that don't know, Amacalola Falls is known for two things: the trailhead for the Appalachian Trail and having over 600 stairs, top to bottom!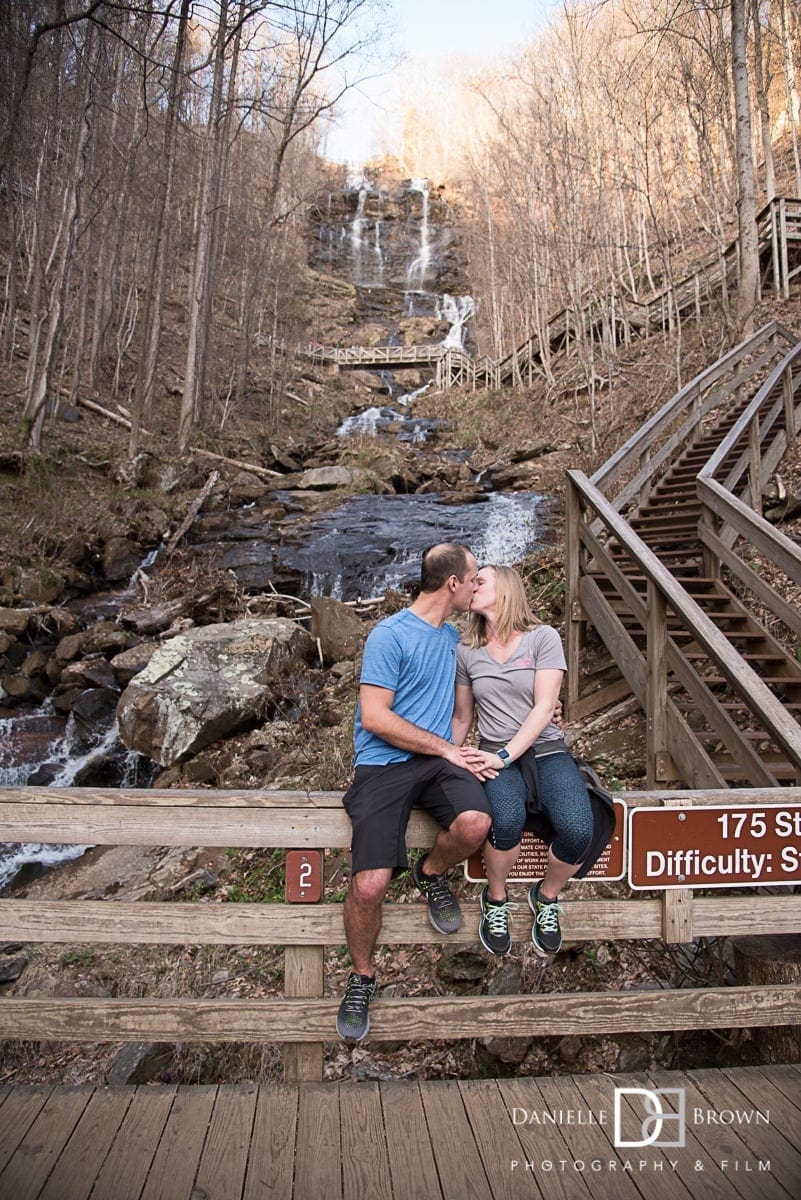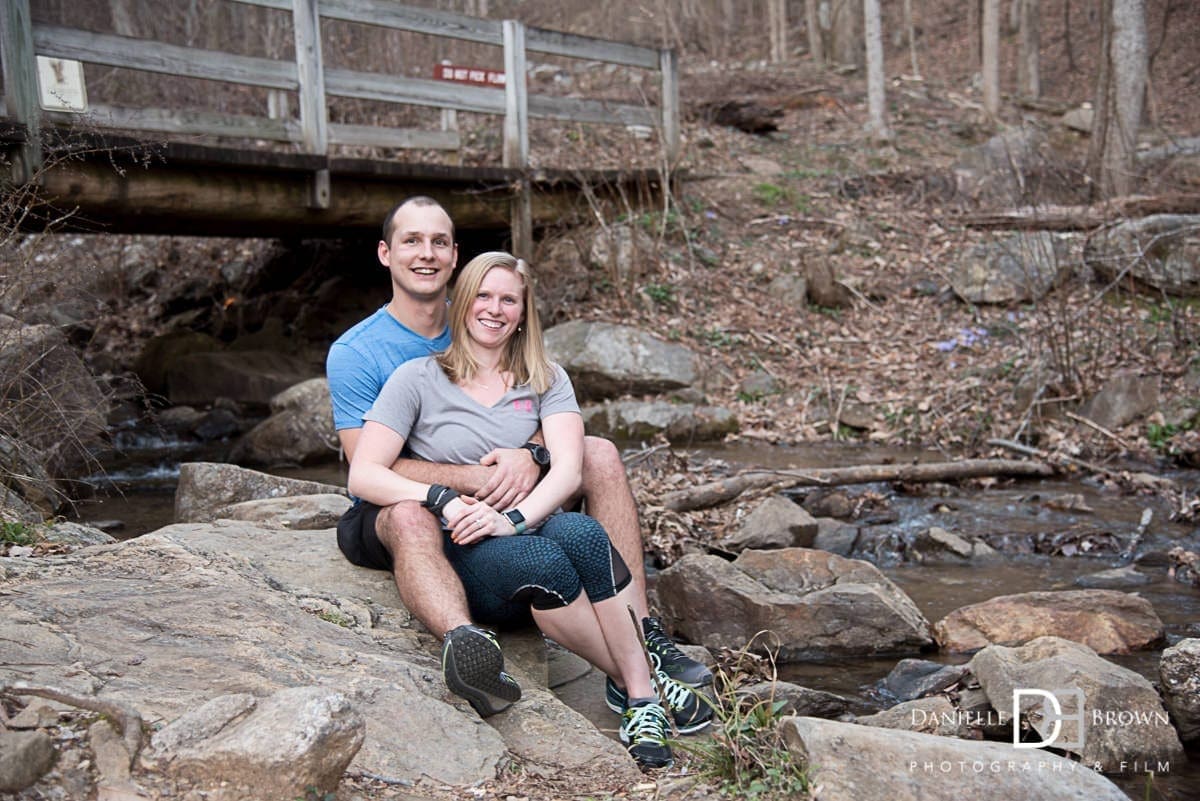 Amacalola Falls surprise proposal to mini-portrait session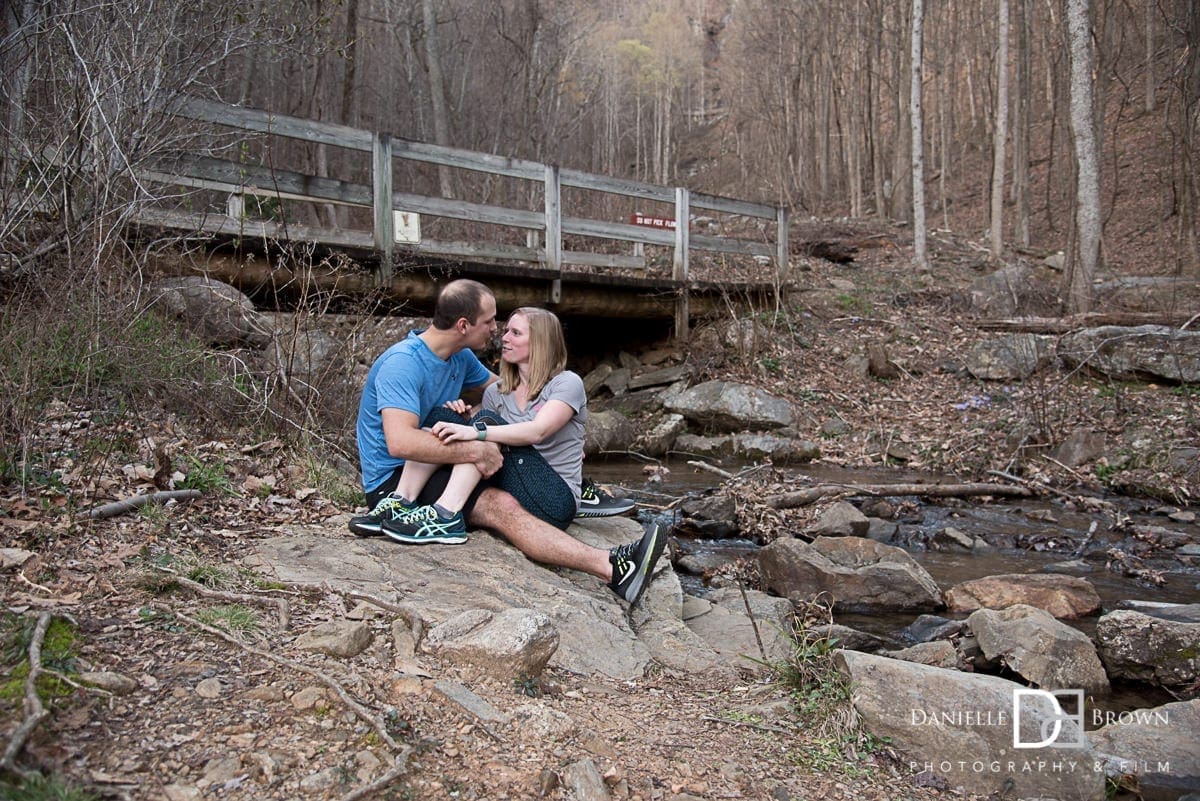 Now I don't normally encourage activewear for an engagement portrait session, but Thomas and Tori really pull it off! Plus, Thomas had persuaded Tori to be all dressed up for their hike, she would have thought something was up!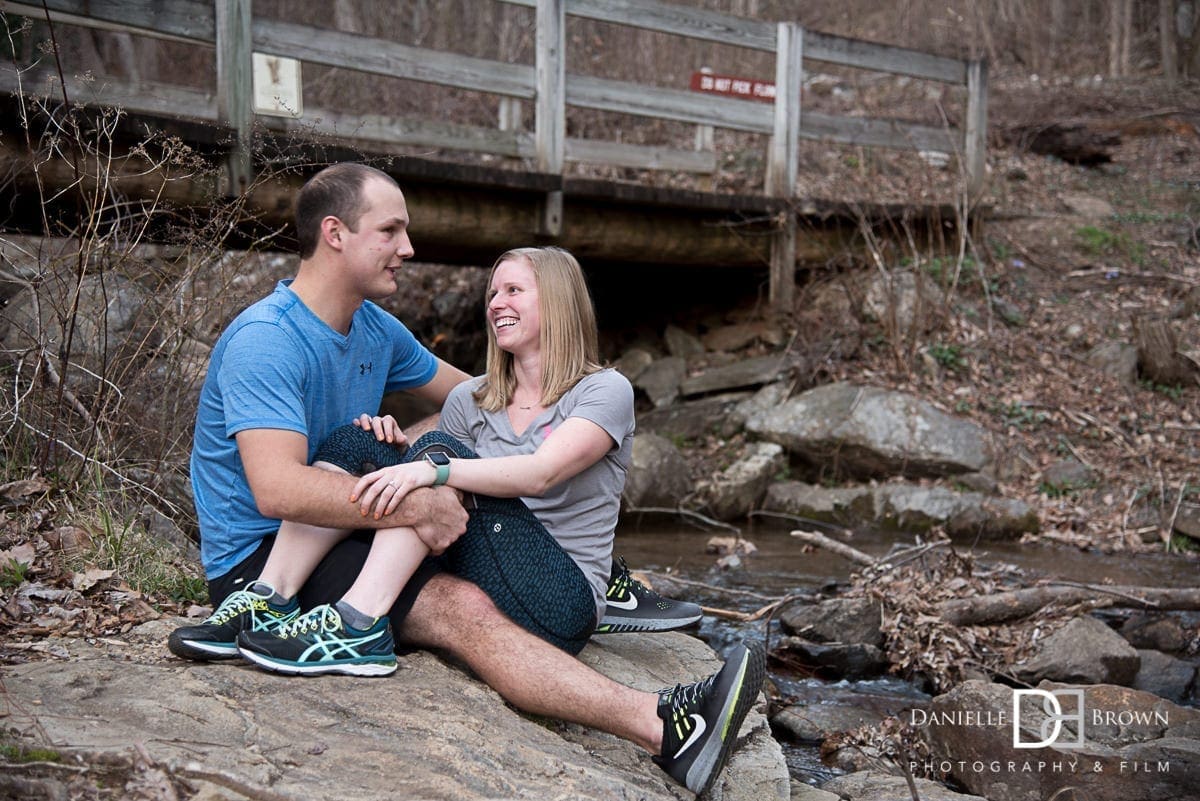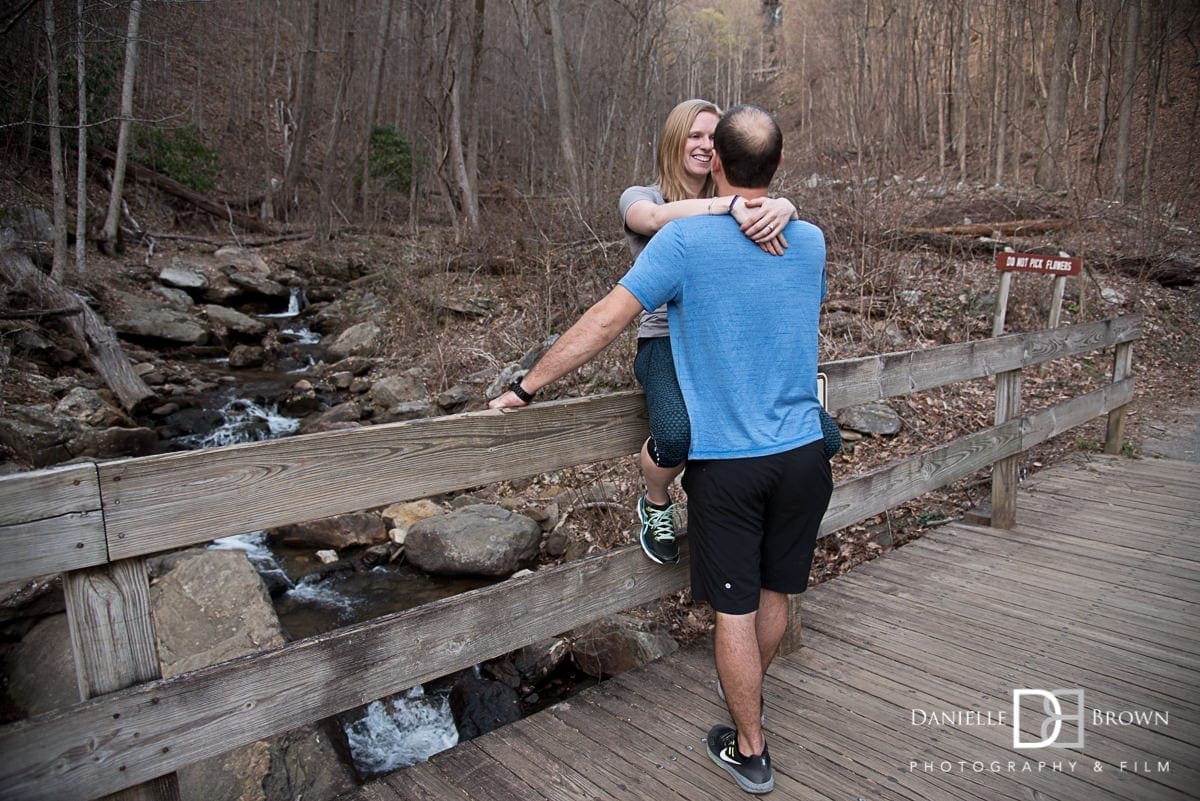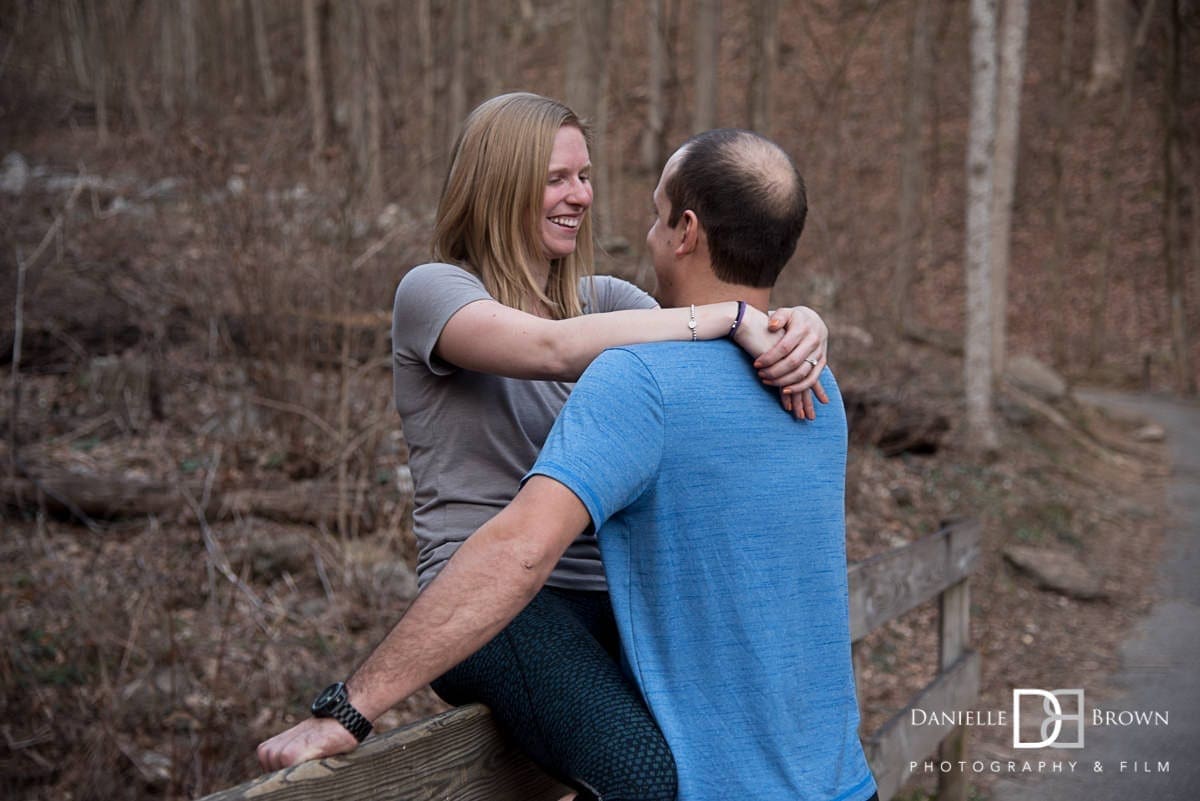 Thomas and Tori wanted more natural-looking photos. I placed them in positions and poses that made them feel like they were just hanging out. My goal was to put them at ease and pretend I wasn't there.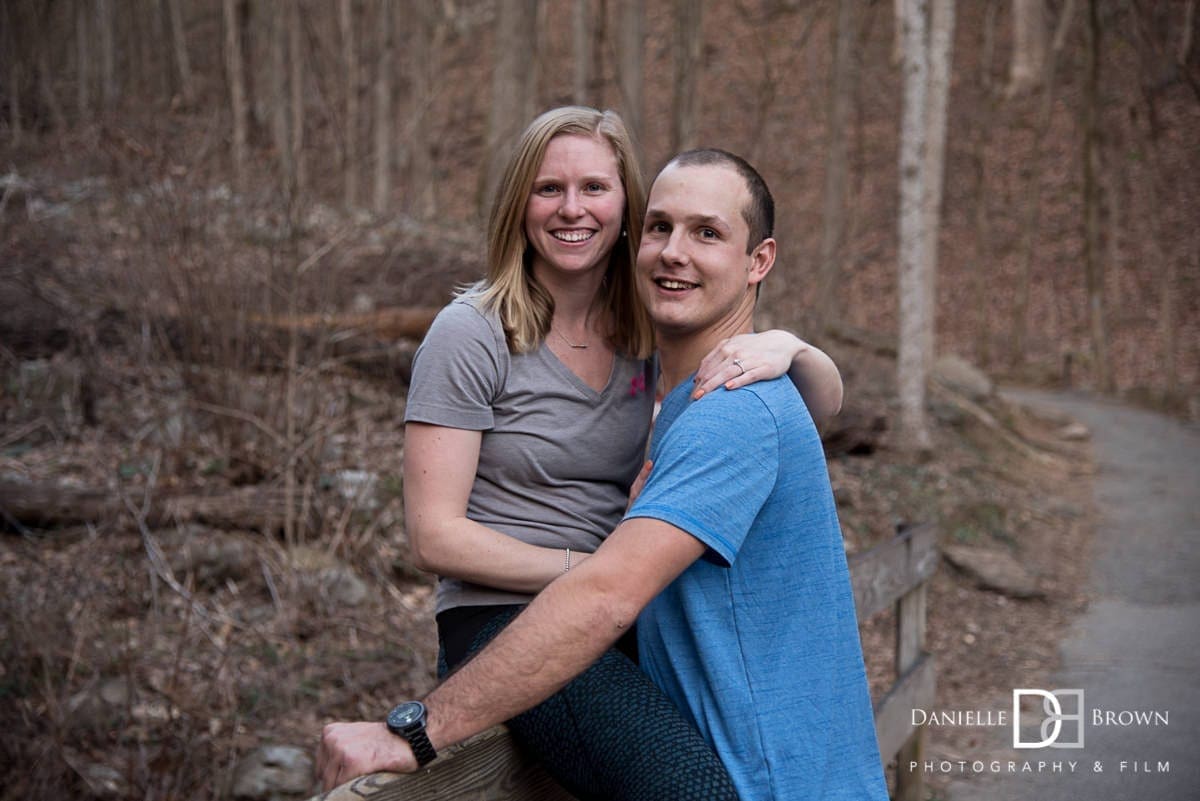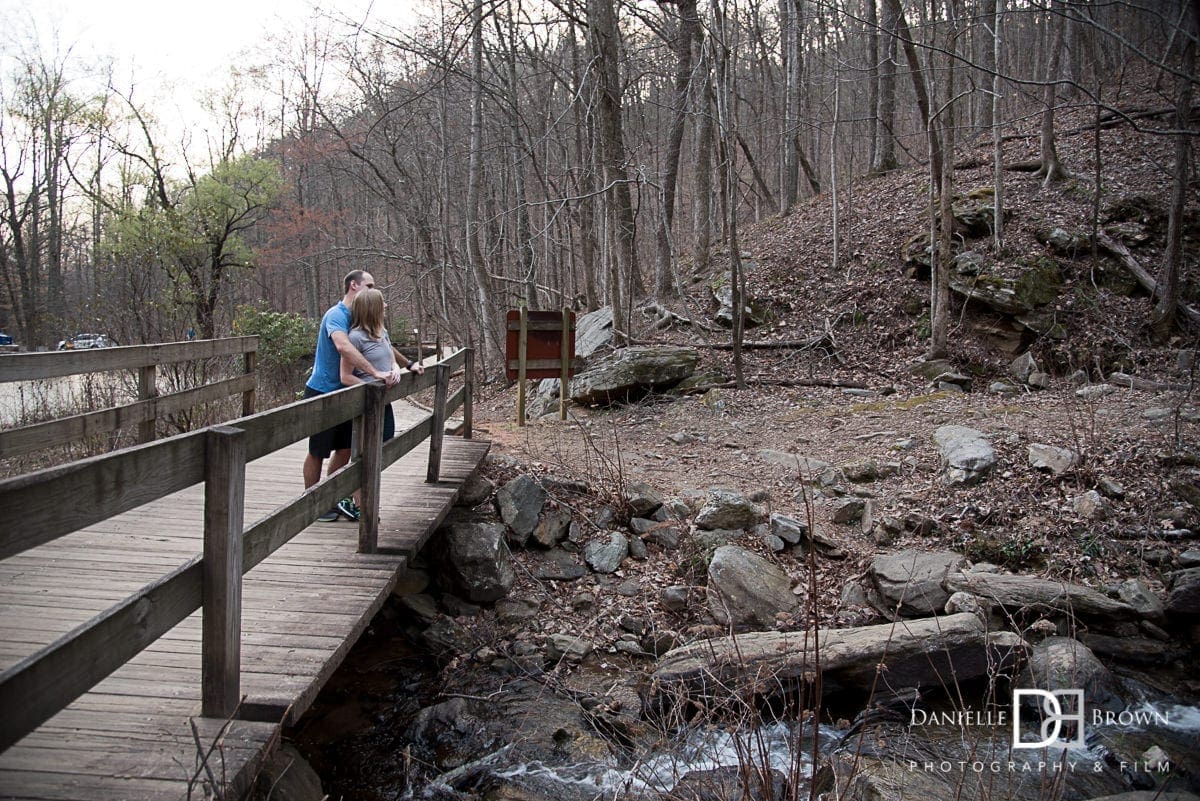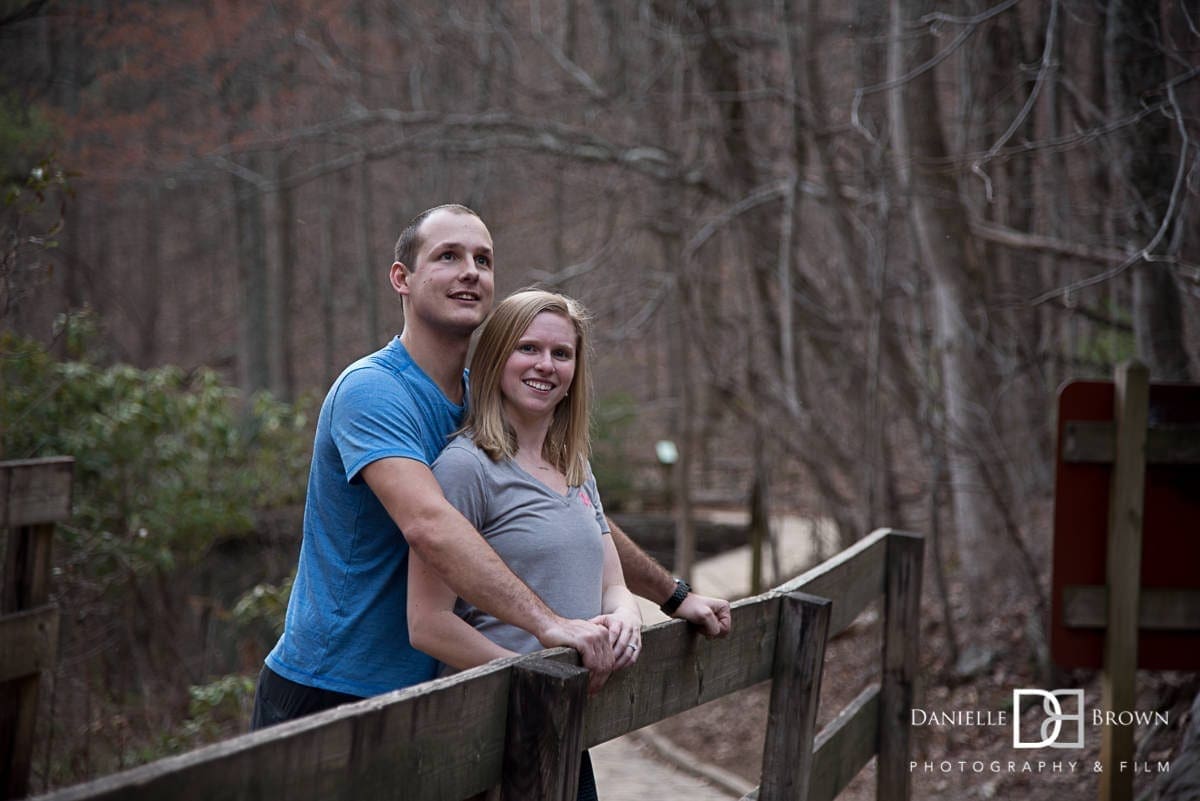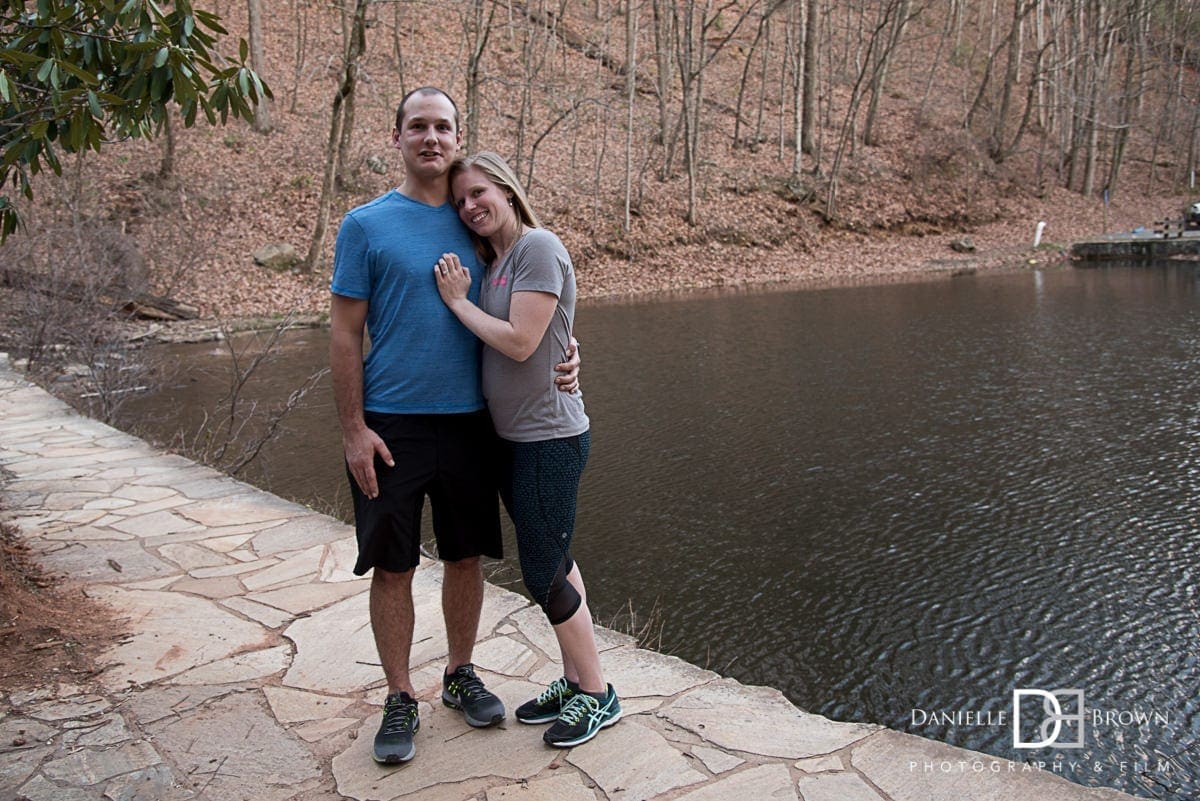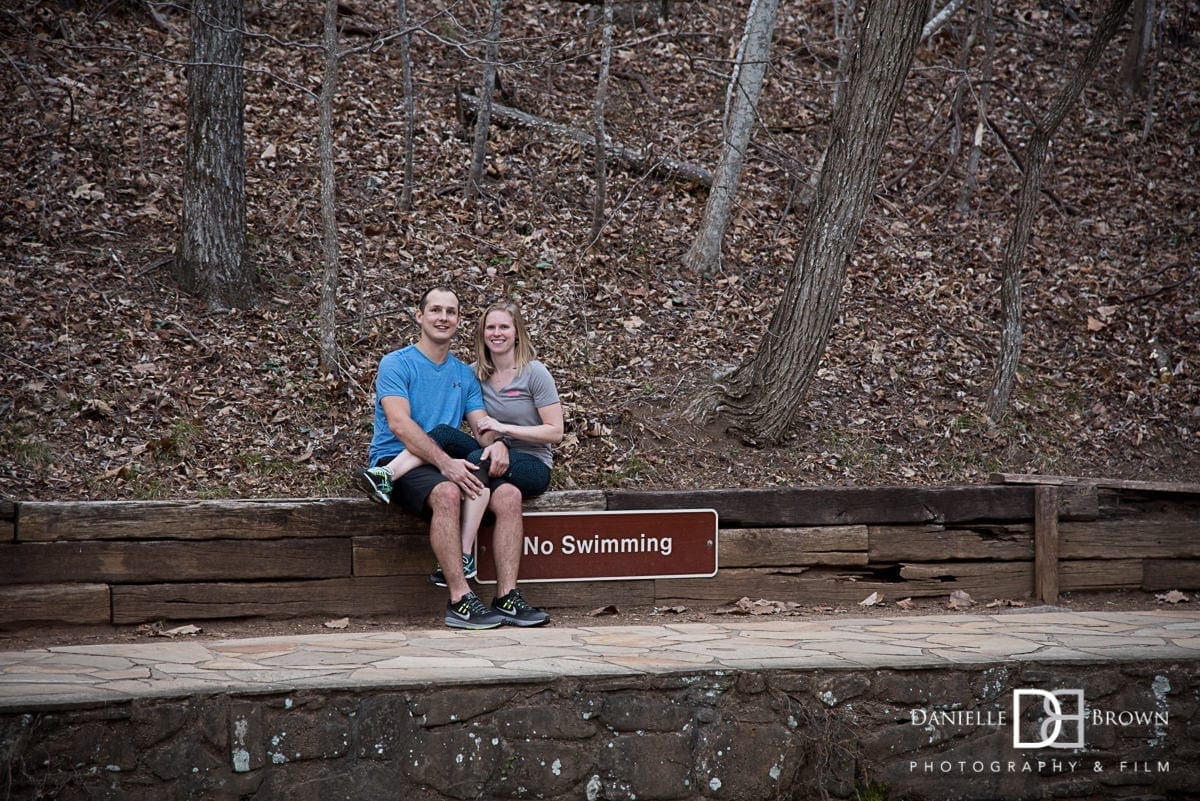 Since Tori was a swimmer, they thought the "no swimming" sign at the base of Amacalola Falls was a trip!