Kyler & Katrina | Atlanta Botanical Garden, Atlanta GA
session type: Atlanta Botanical Garden Marriage Proposal
location: Atlanta Botanical Garden, Atlanta GA
photographer: Danielle Brown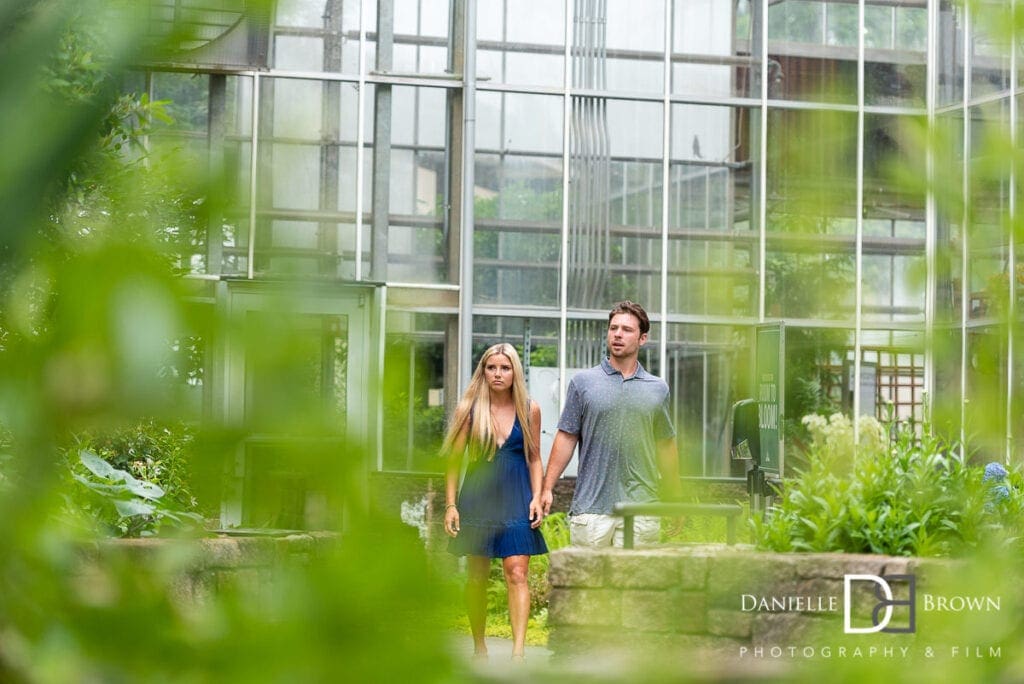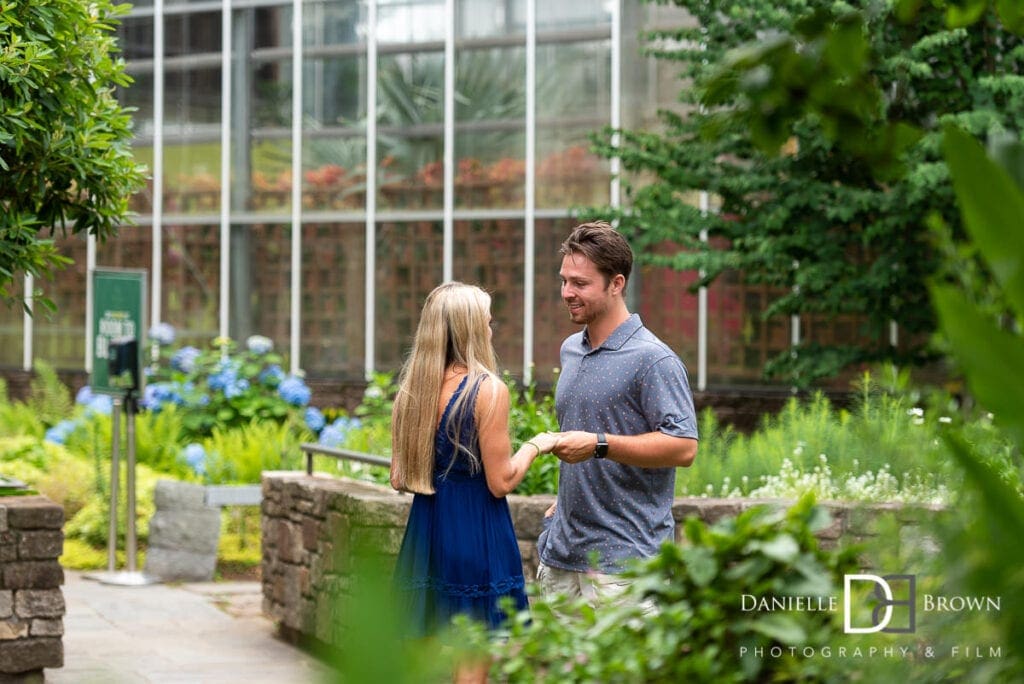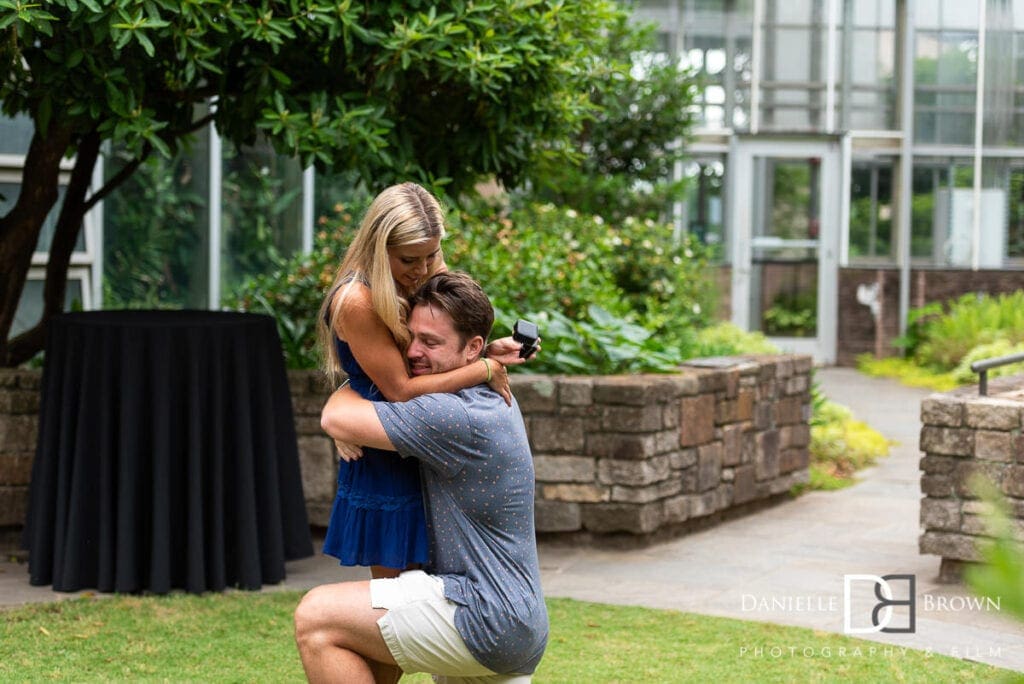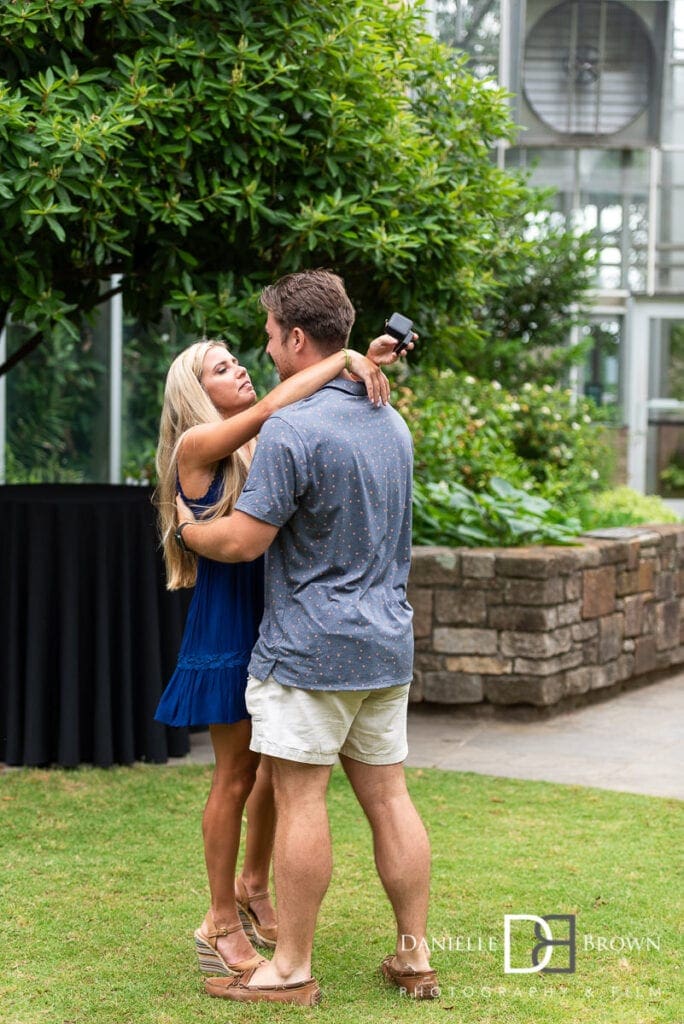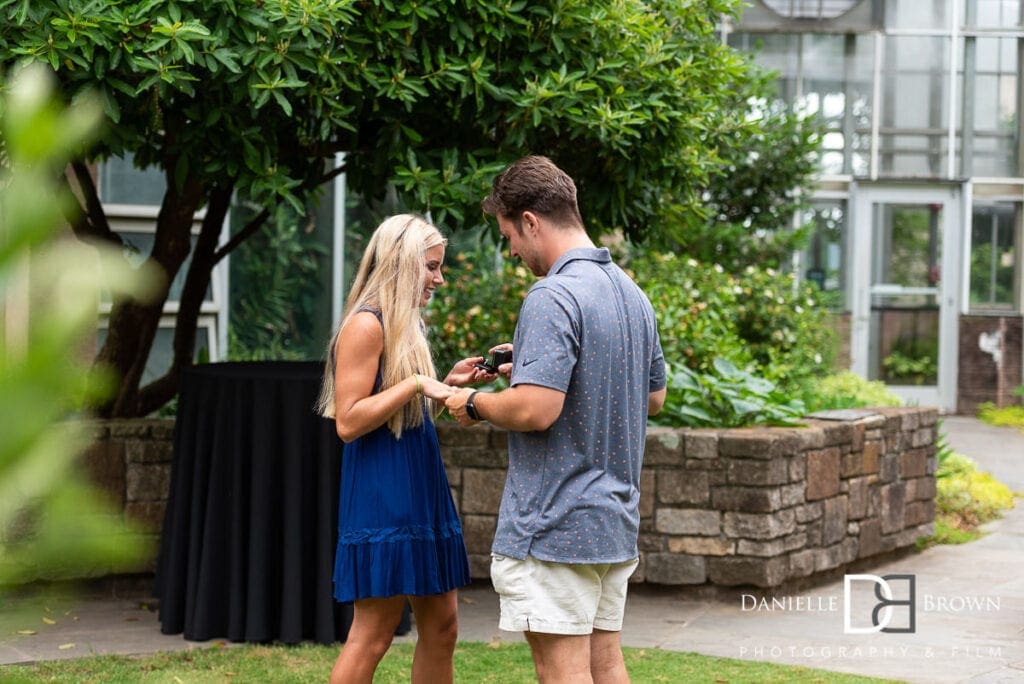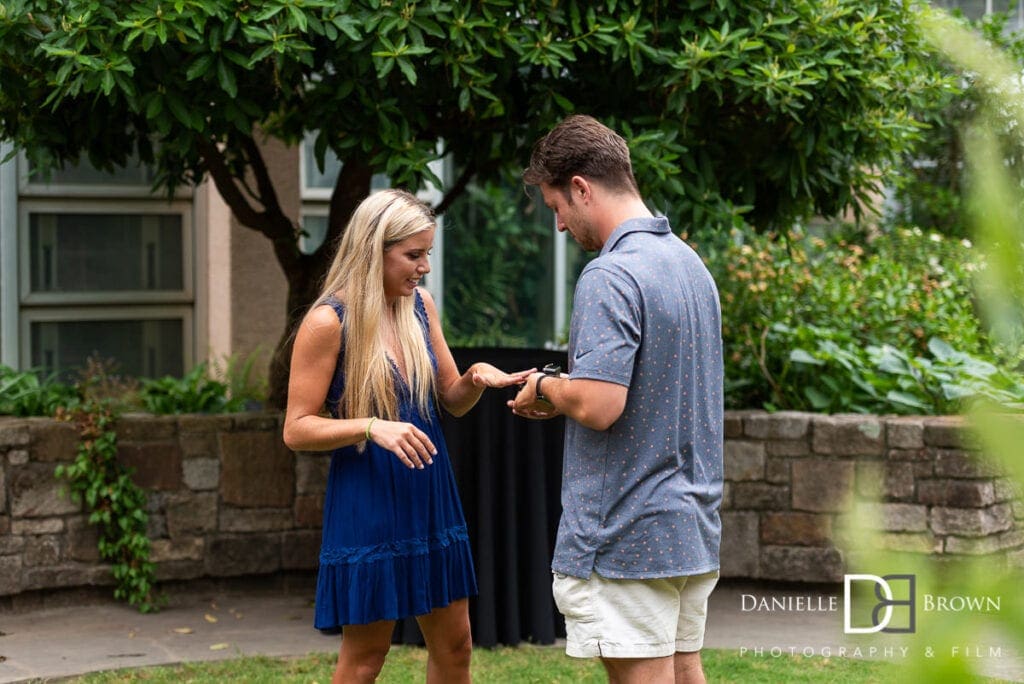 I honestly cannot think of a better, prettier location in Atlanta. If you're planning to propose marriage to your forever person, consider a private space in Atlanta Botanical Garden. Kyler reached out five or six weeks before his marriage proposal to Katrina. We are all so happy she said "YES!" Not to brag, but out of the 40+ marriage proposals we've photographed, we've never had a "no."
Kyler reserved the fragrance garden in the Atlanta Botanical Garden's Fuqua Conservatory. The Fuqua Conservatory is a stunning collection of orchid species and other tropical foliage.
The Fragrance Garden is a lovely open-air courtyard. The perfect spot for an Atlanta Botanical Garden marriage proposal. With a charming fountain and lawn area, and blooming hydrangeas made a great backdrop for Kyler to ask Katrina to marry him.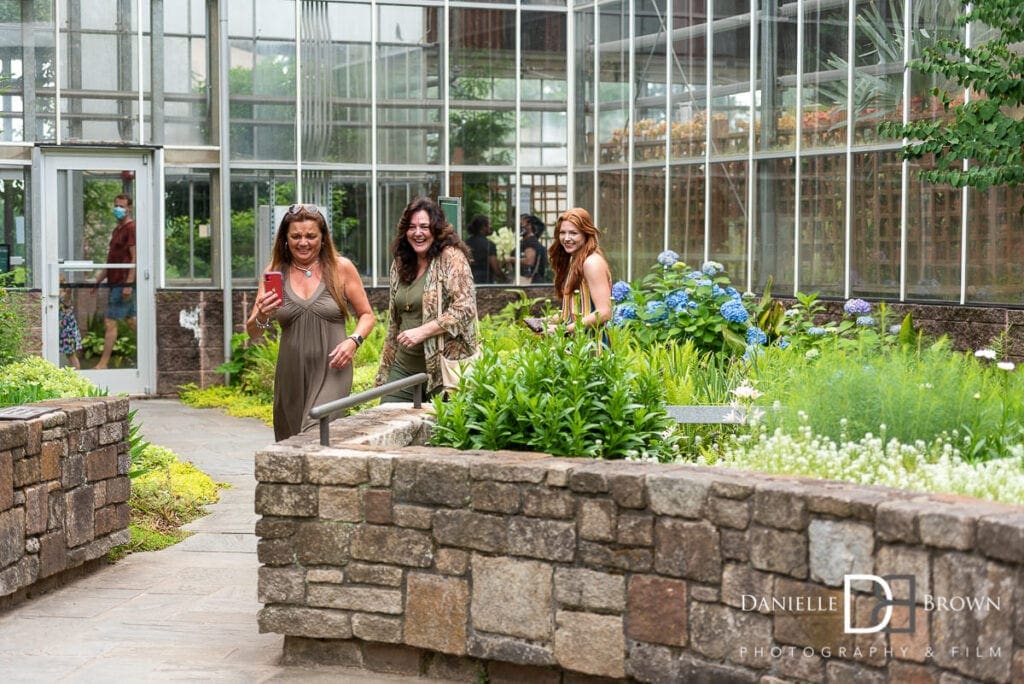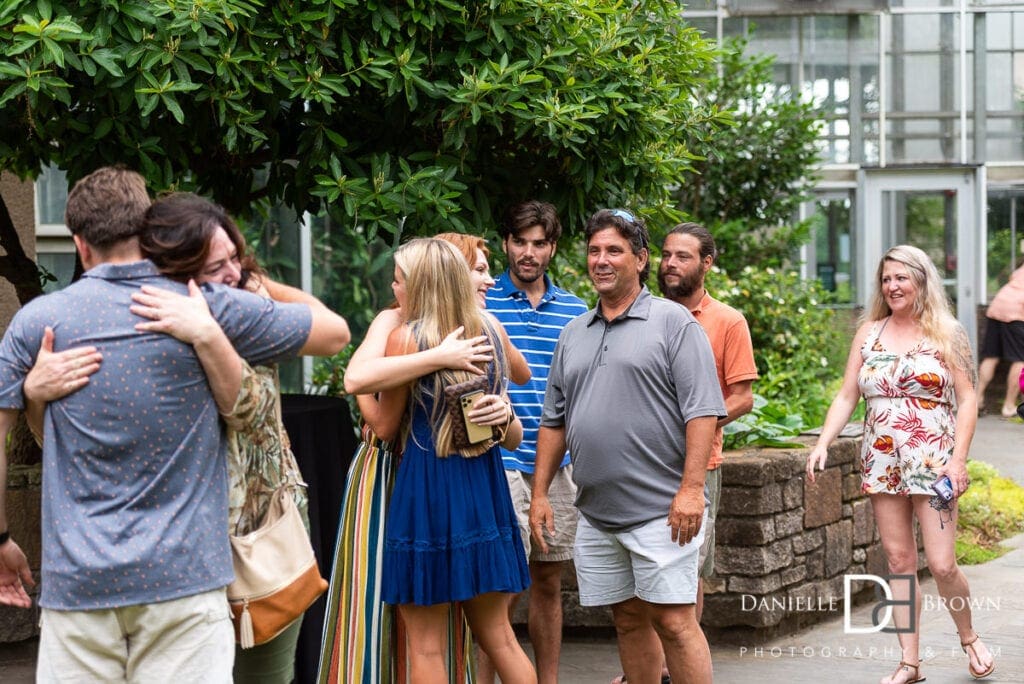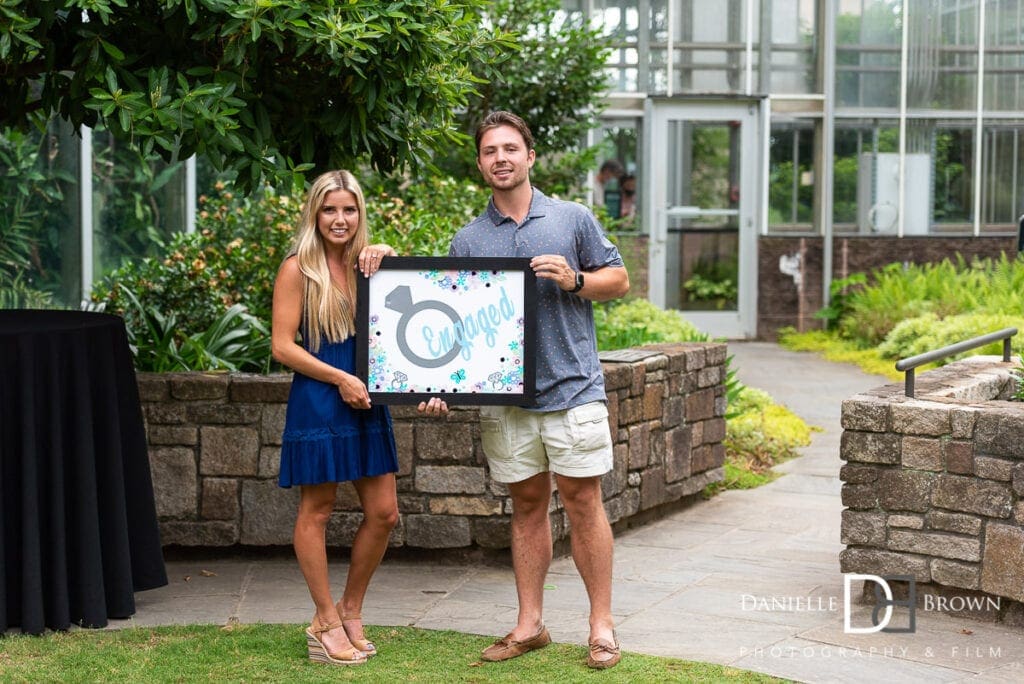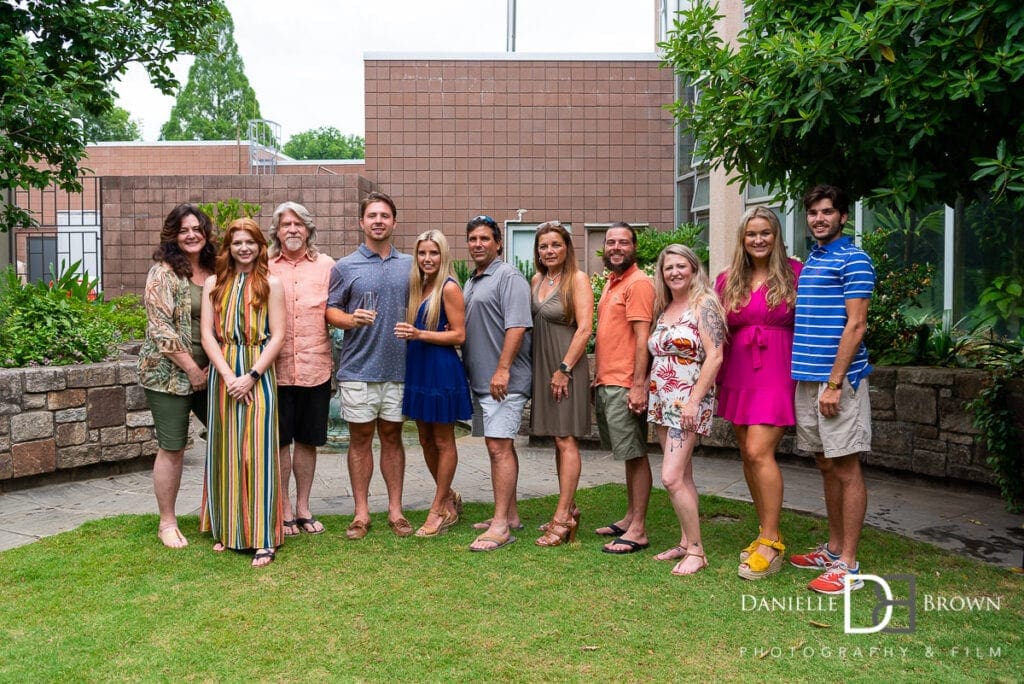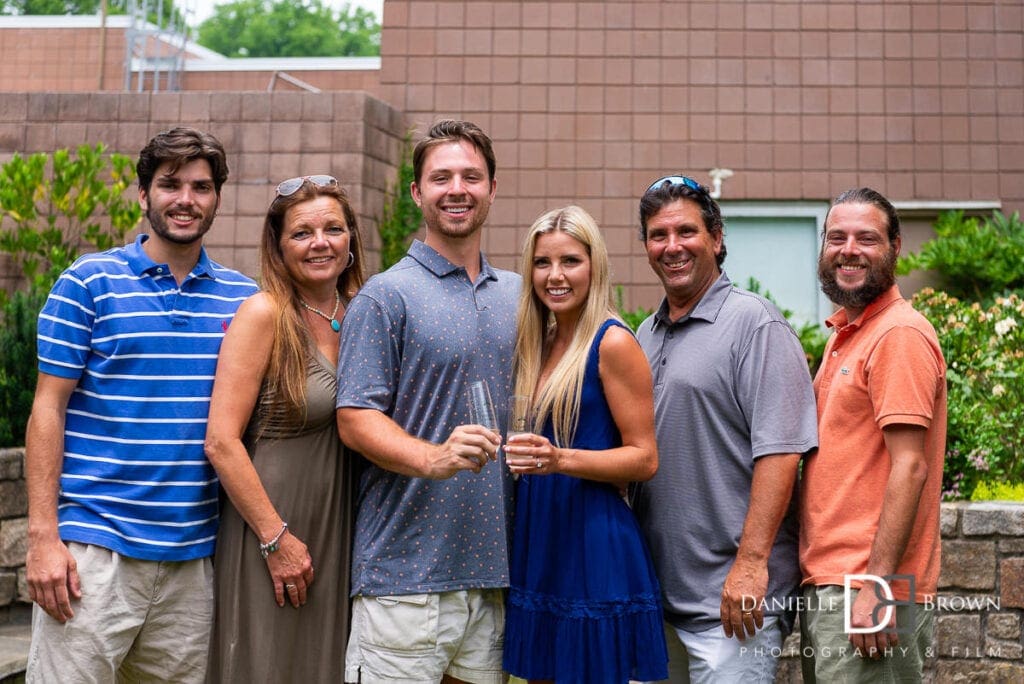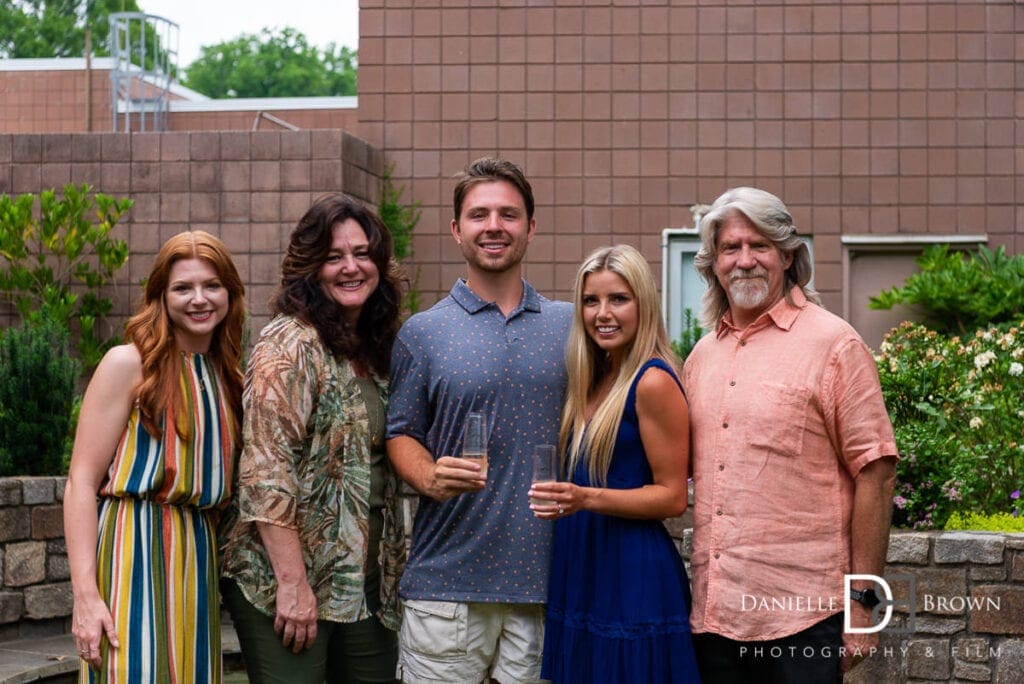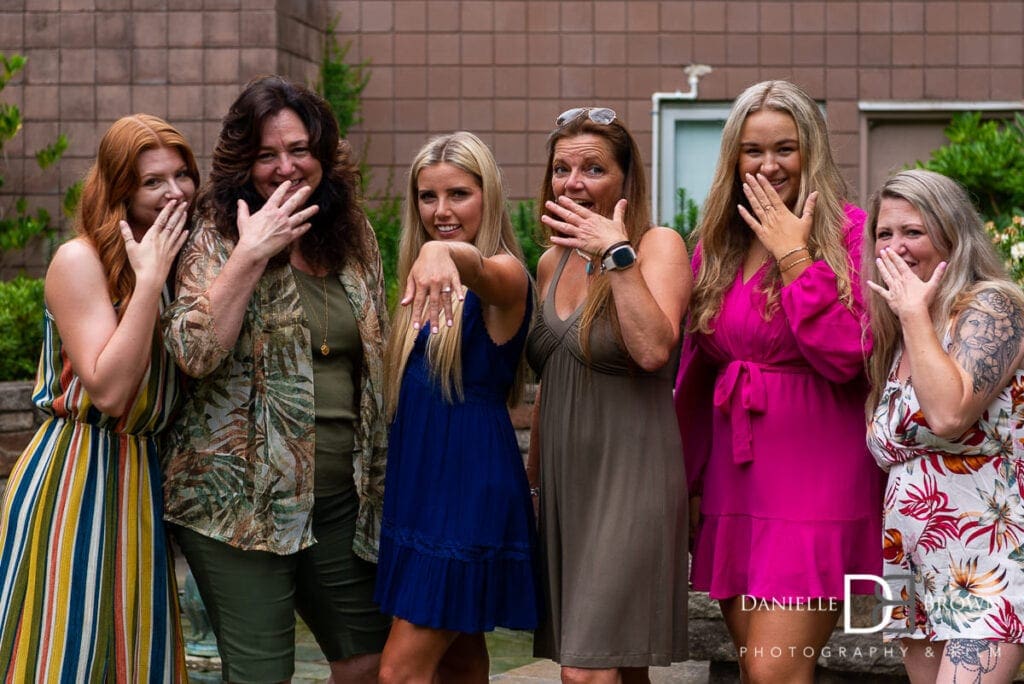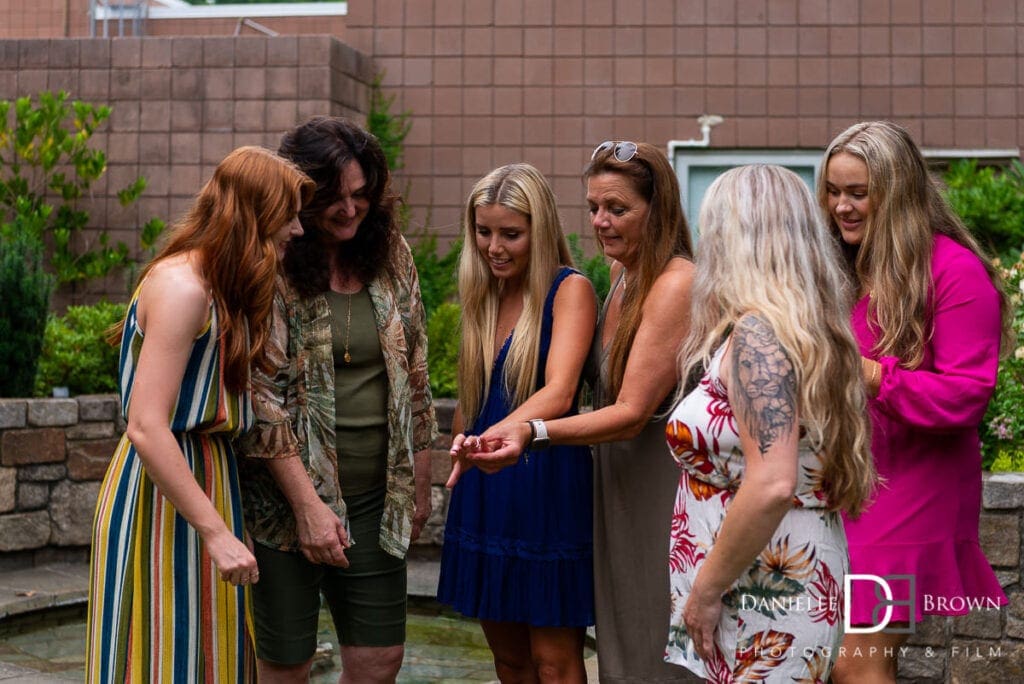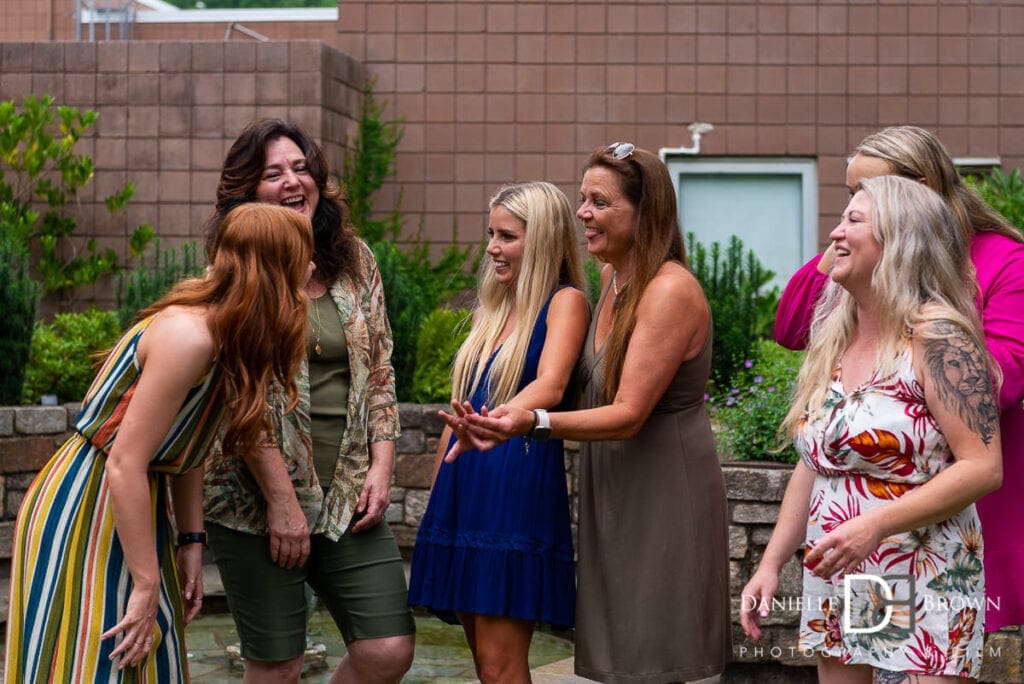 Once he got his "YES!" their families greeted the newly engaged couple.
After a couple toasts and welcomes, we took a few group photos of everyone present.
Botanical Garden Marriage Proposal Portrait Session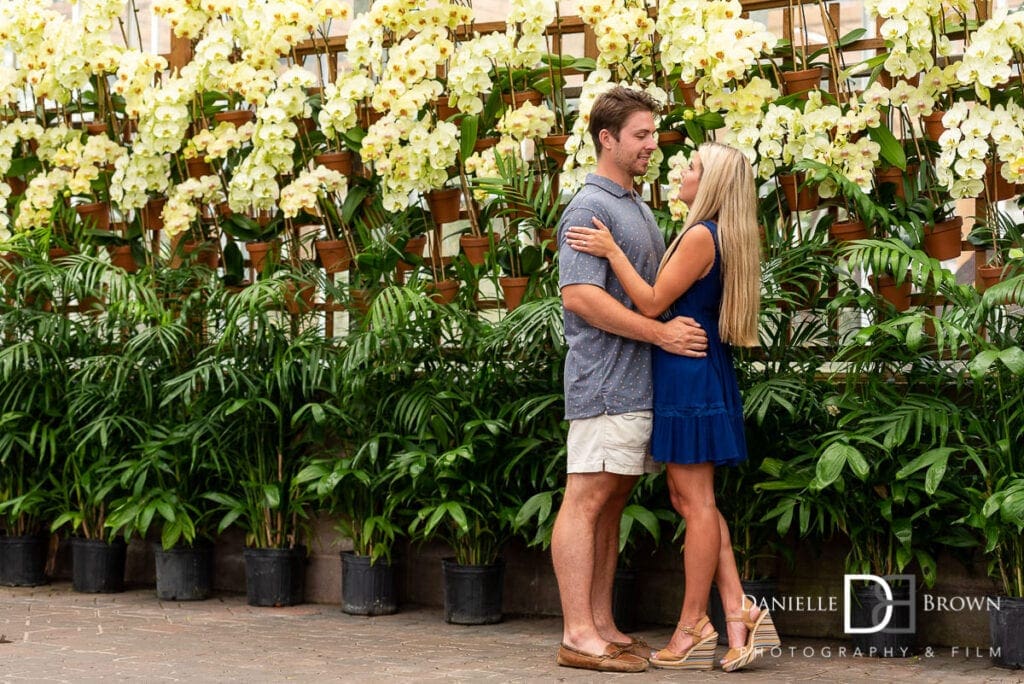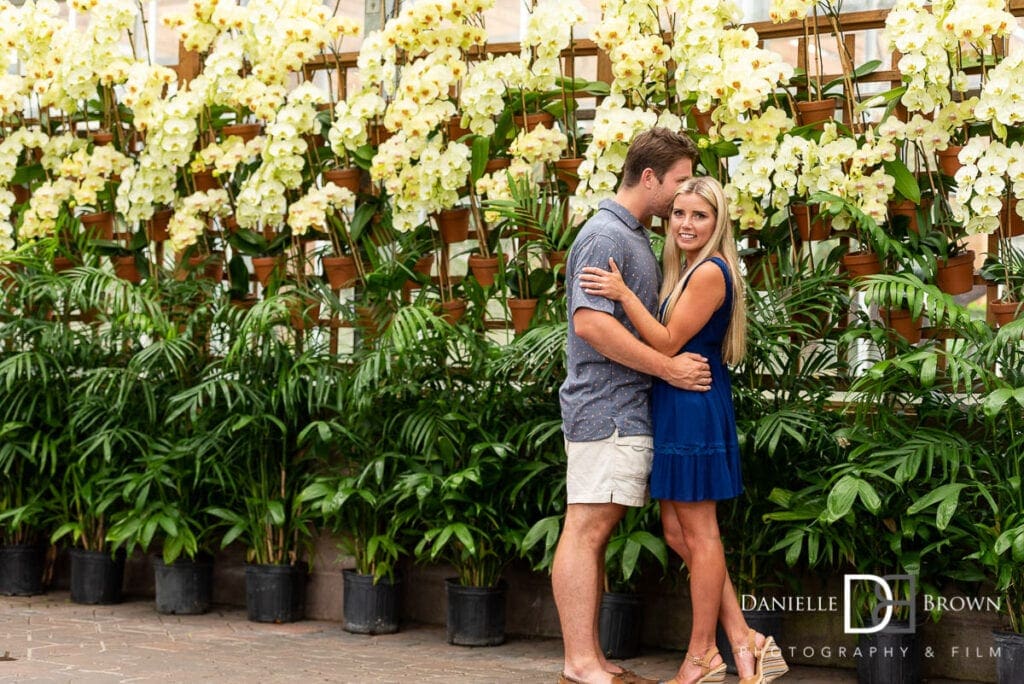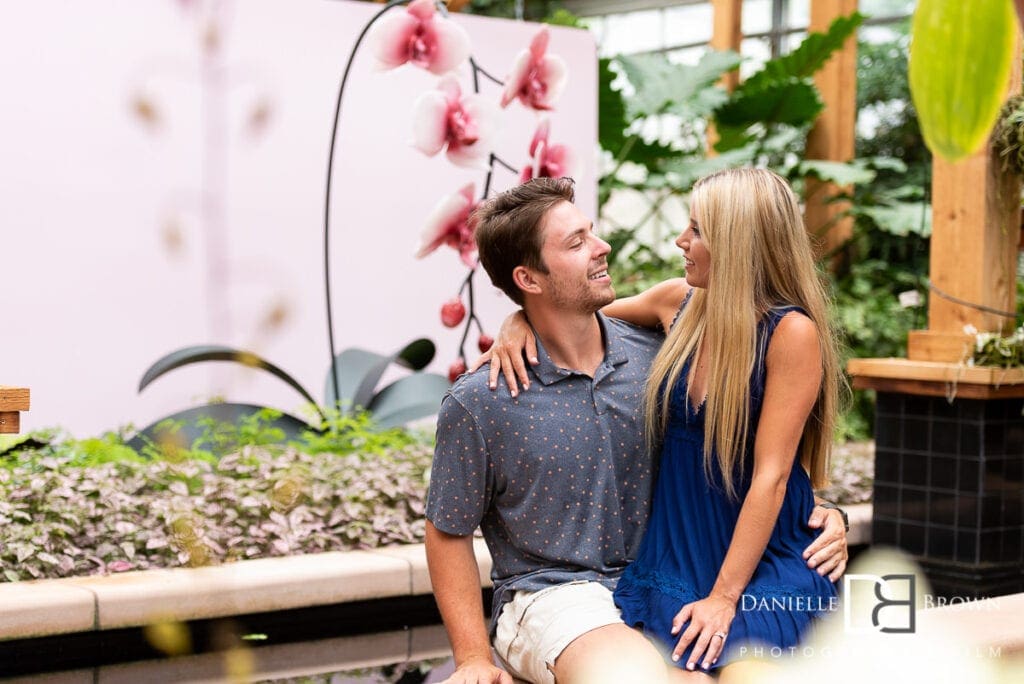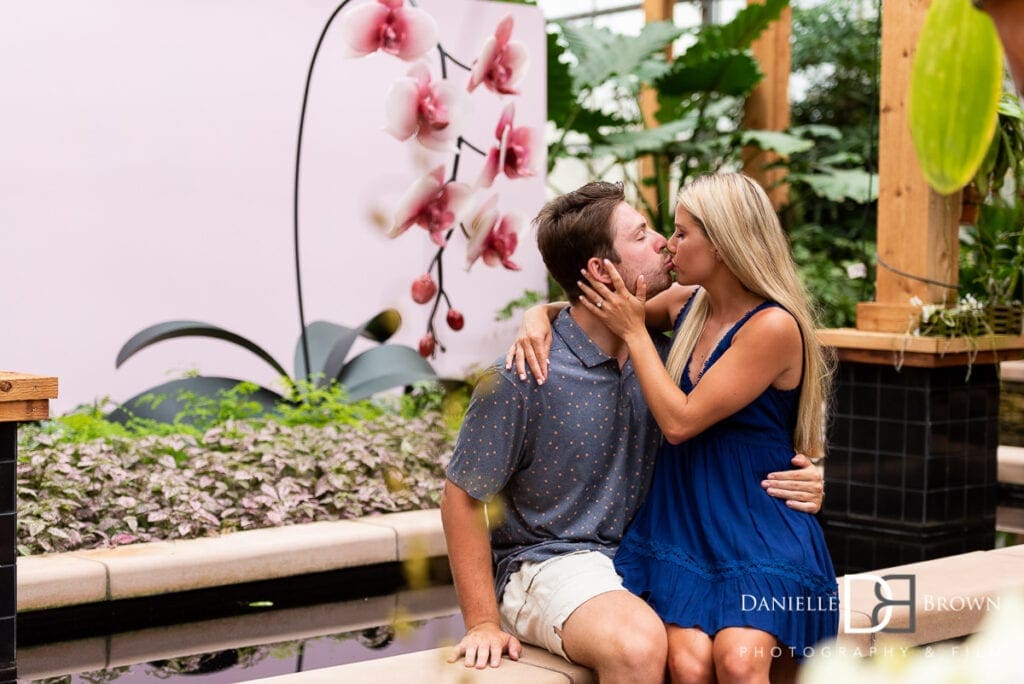 We moved from there to Kyler and Katrina's engagement portrait session. Taking advantage of our beautiful surroundings, we enjoyed photos within the orchids at Fuqua Conservatory. From there, we moved on to the Skyline Garden, which was currently featuring art from the latest SUPERnatural art installation.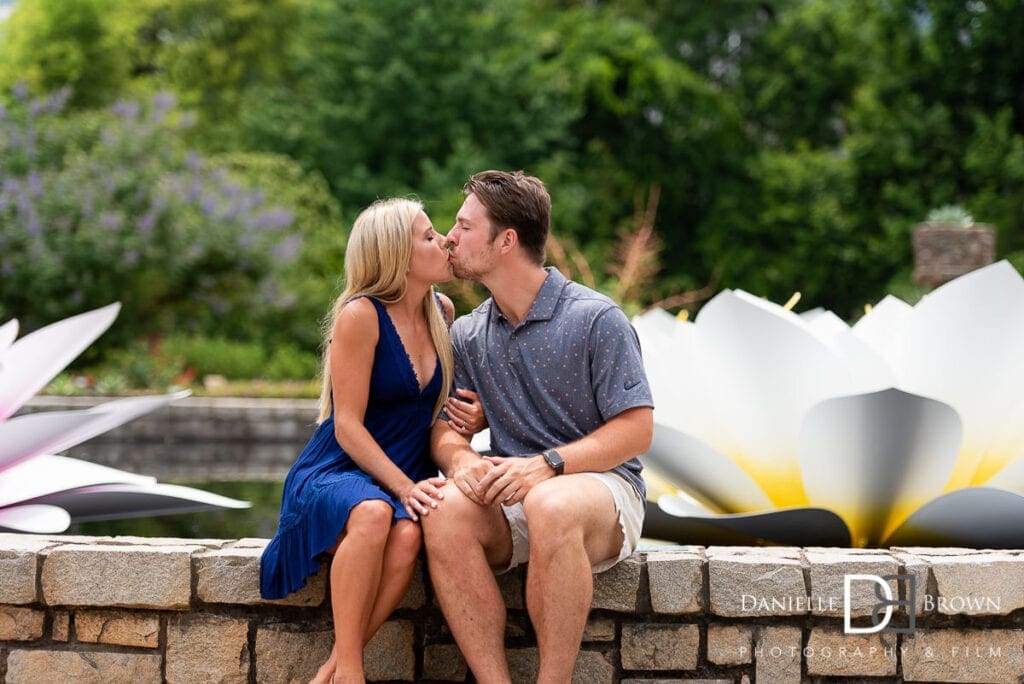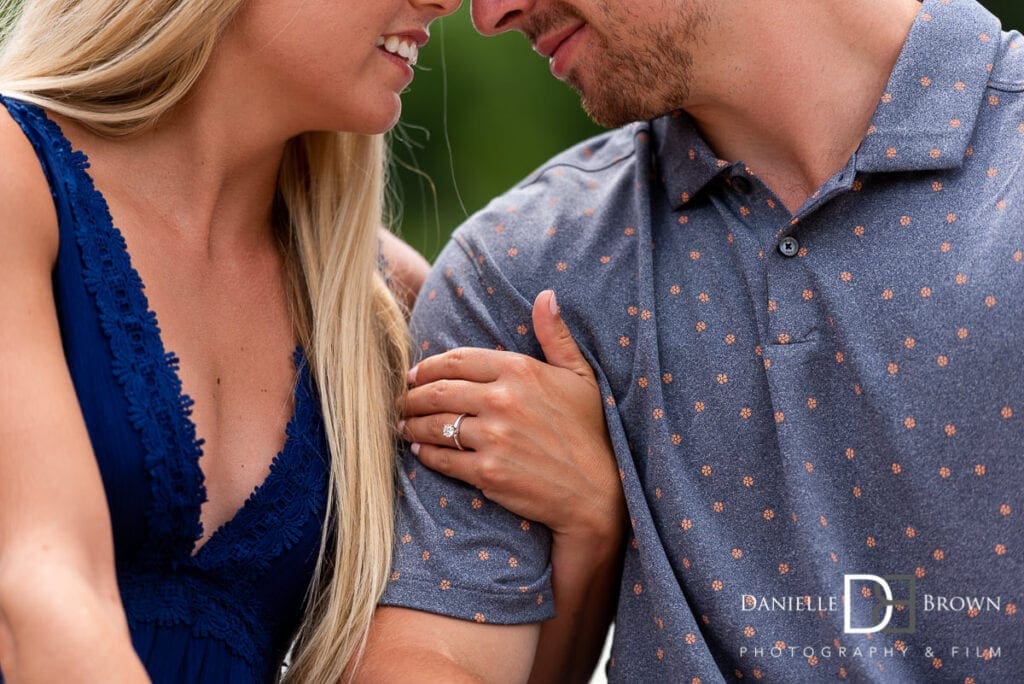 Not to miss out on regular and popular spots, we walked by the Levy Parterre fountain. From there to the Cascades Garden with the always favorite Earth Goddess. After the Earth Goddess, we were on to pictures in the Kendeda Canopy Walk. Always a relaxing treat, where we walk among the treetops, 40 feet in the air. The Kendeda Canopy Walk is one of the largest tree canopy-level suspended walkway in the United States.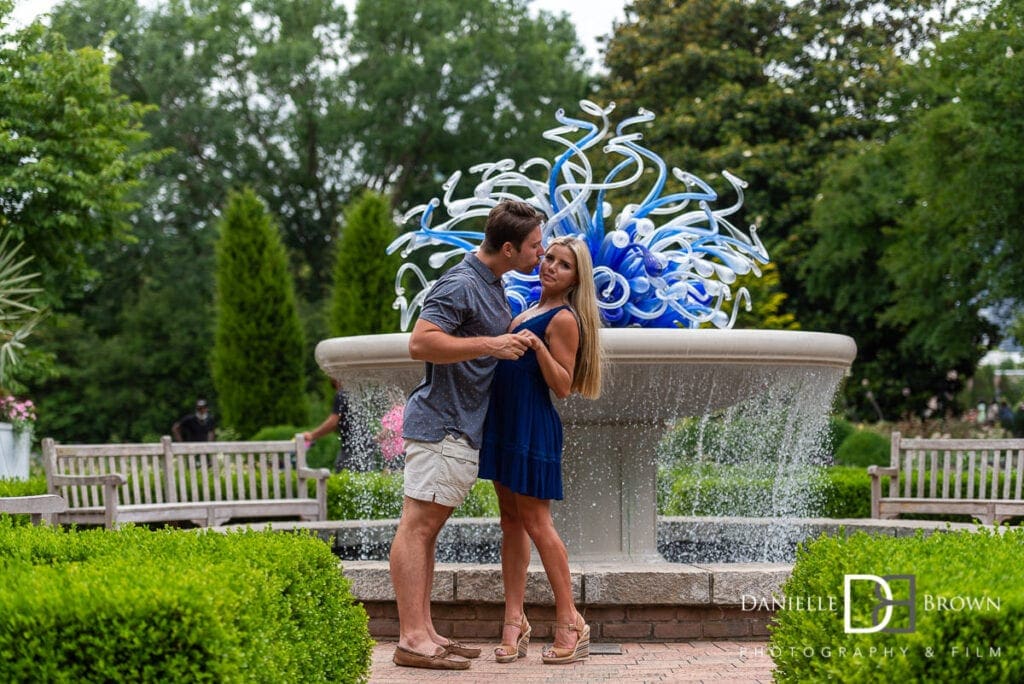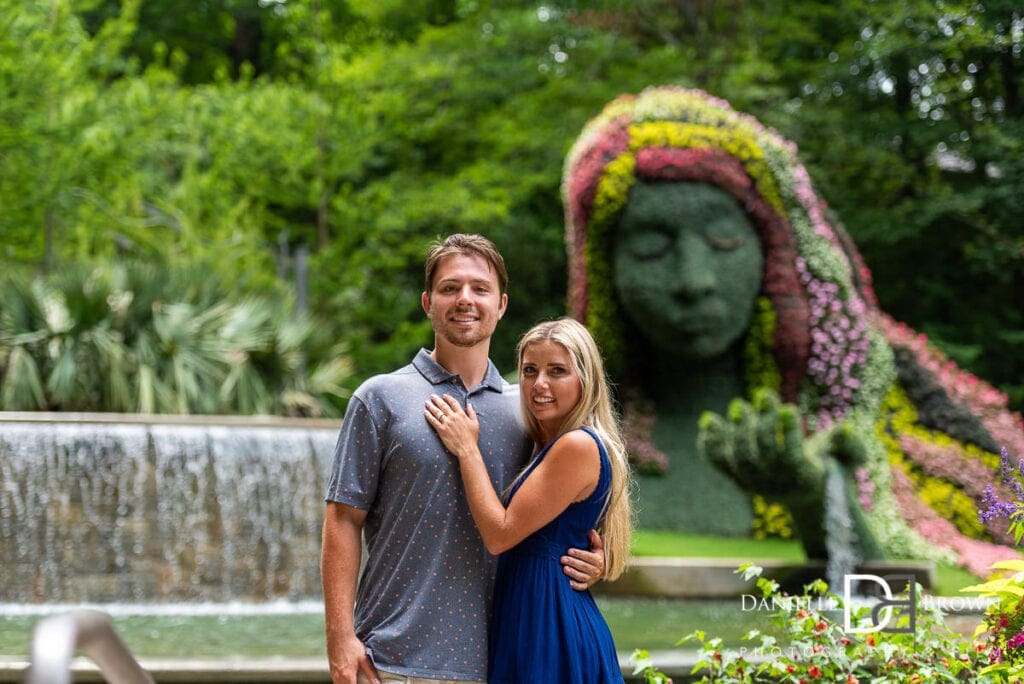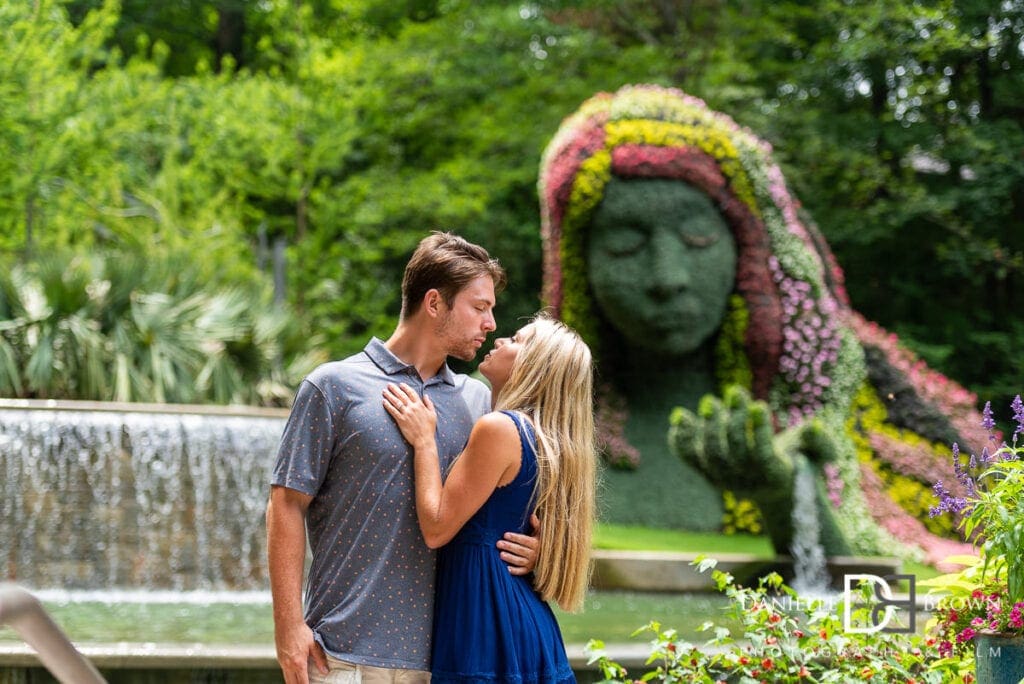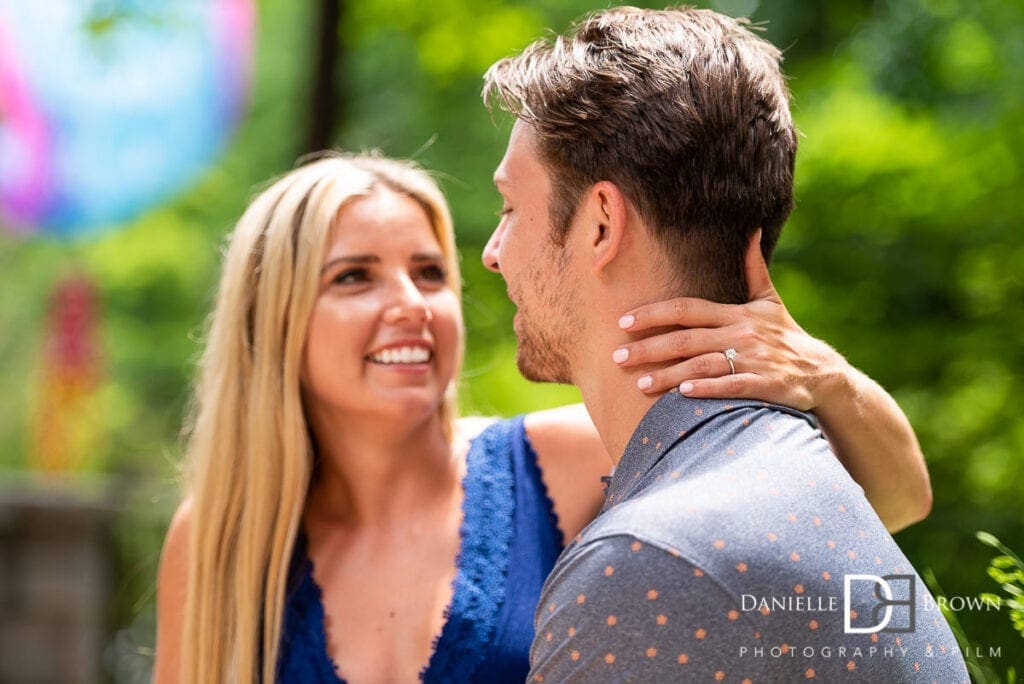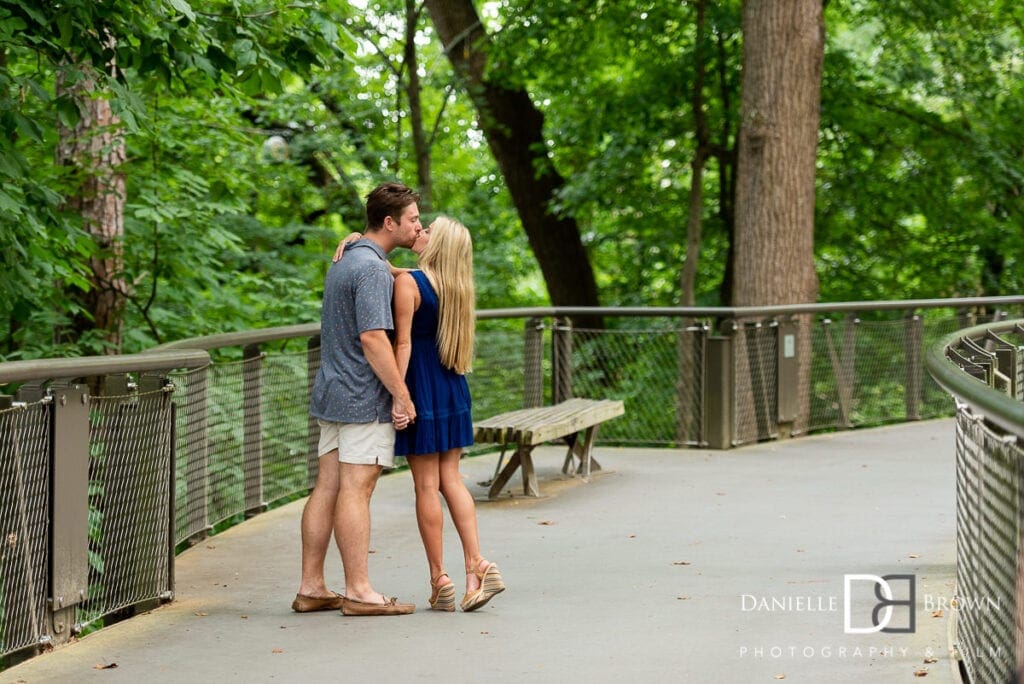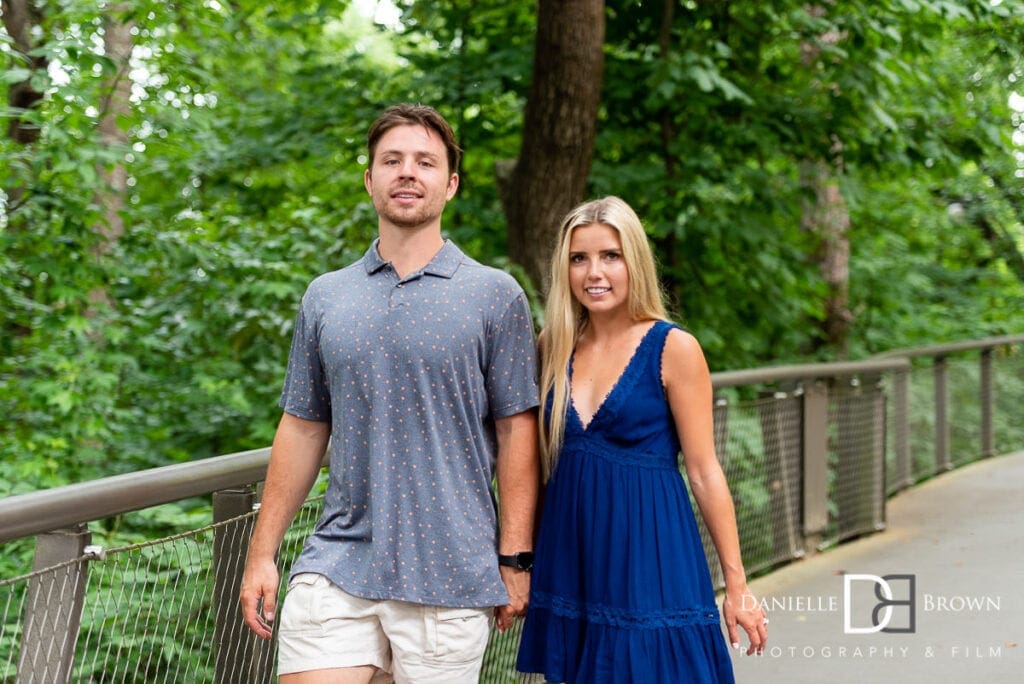 Whenever possible, we try to showcase the beauty of the Atlanta skyline. The Great Lawn of Atlanta Botanical Garden has a perfect view to show off for playful and whimsical portraits.