cameron & marygrace | atlanta country club proposal
session type: surprise atlanta country club proposal & engagement party
location: atlanta oountry club, atlanta ga
photographer: danielle brown
Little comments can turn into big moments. When I was discussing Cameron's Atlanta Country Club proposal, he told me that Mary-Grace shared that the tee box was one of her favorite places on the planet. Mary-Grace loves this view. I'll be the first to agree, the view from this tee box is pretty beautiful.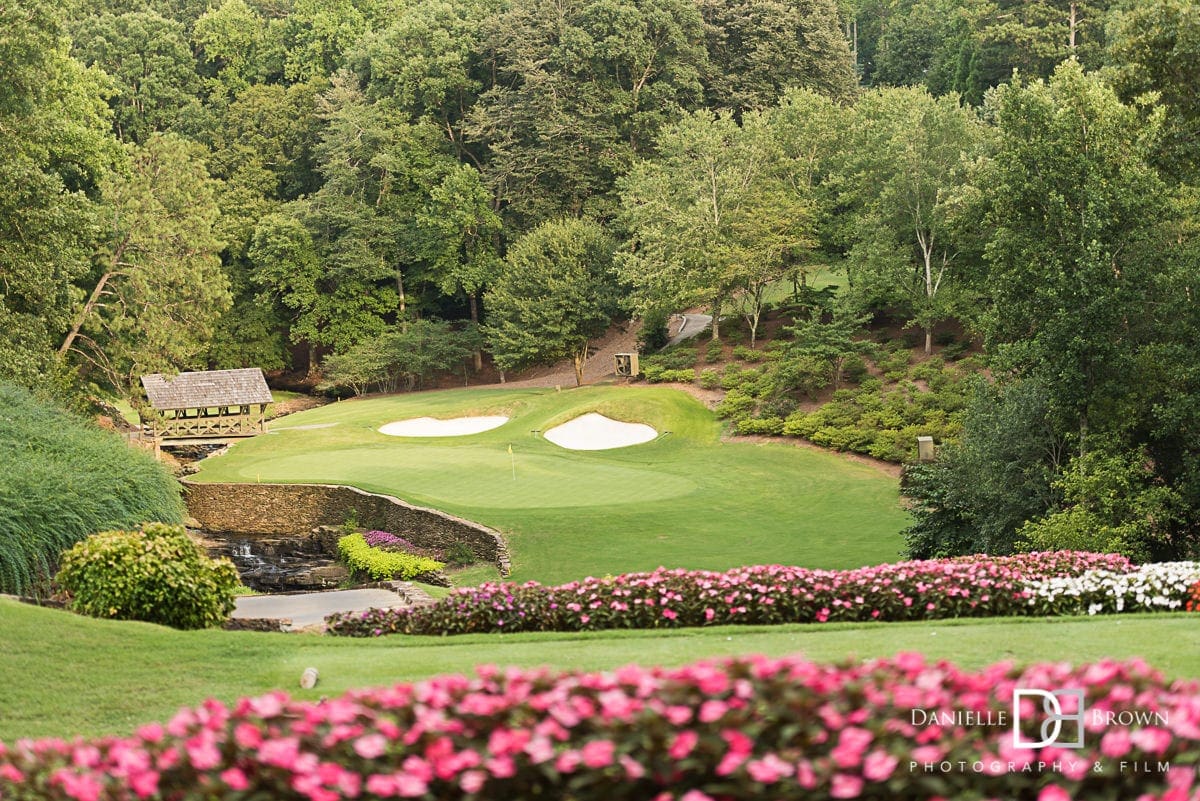 So I'm in place waiting for Cameron to pull up with Mary-Grace to pull up in the golf cart. (I'm hiding behind this little hill…)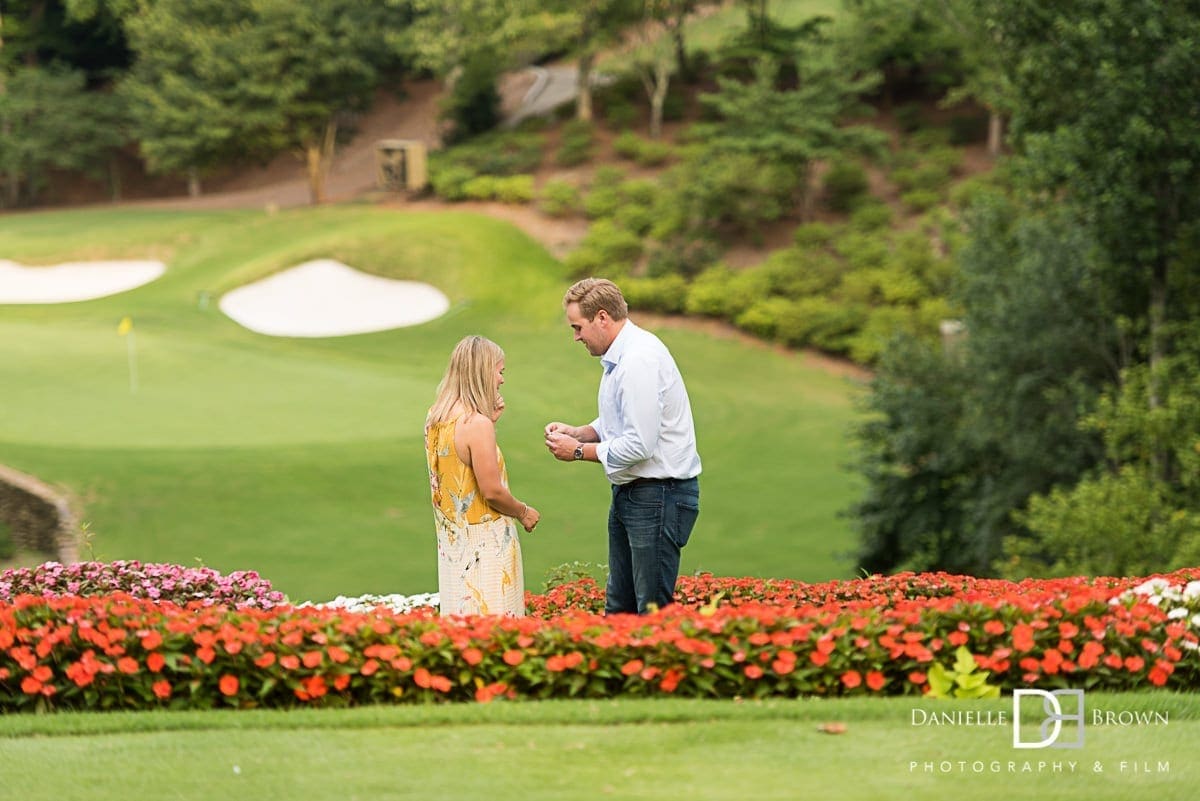 Cameron pulls out the ring. He gets down on one knee.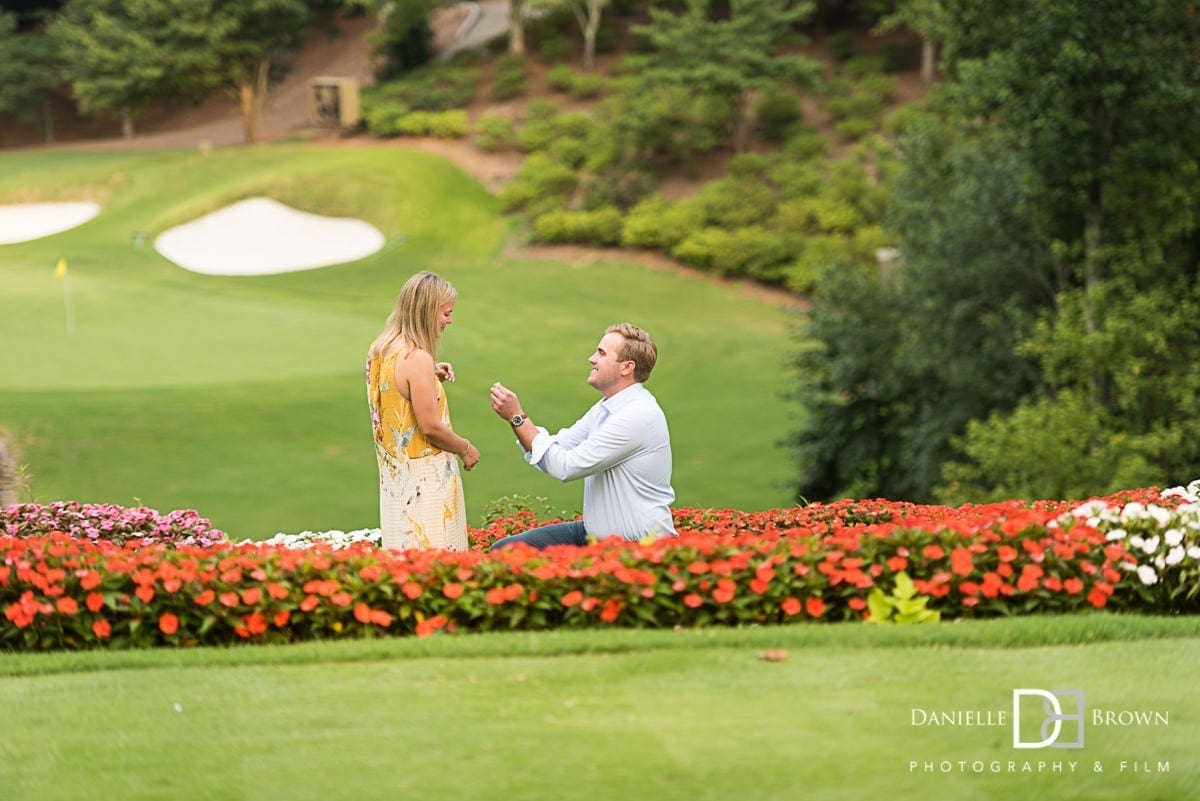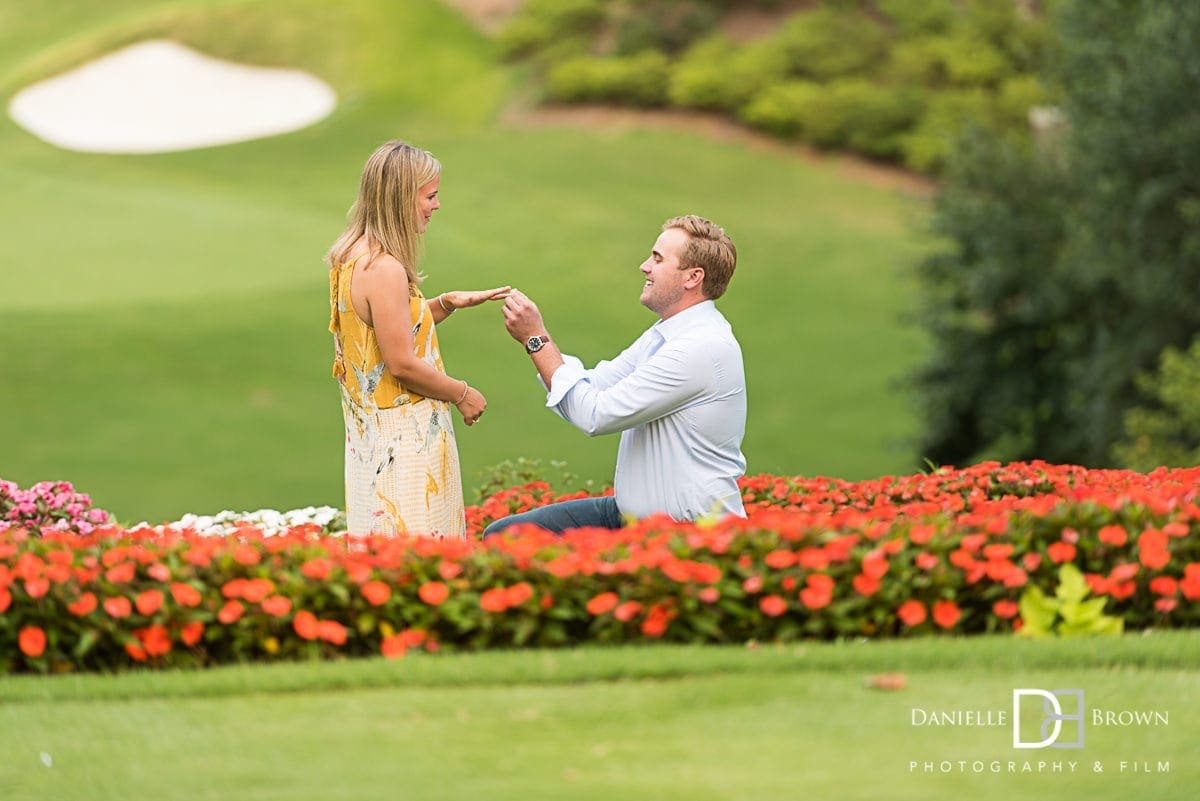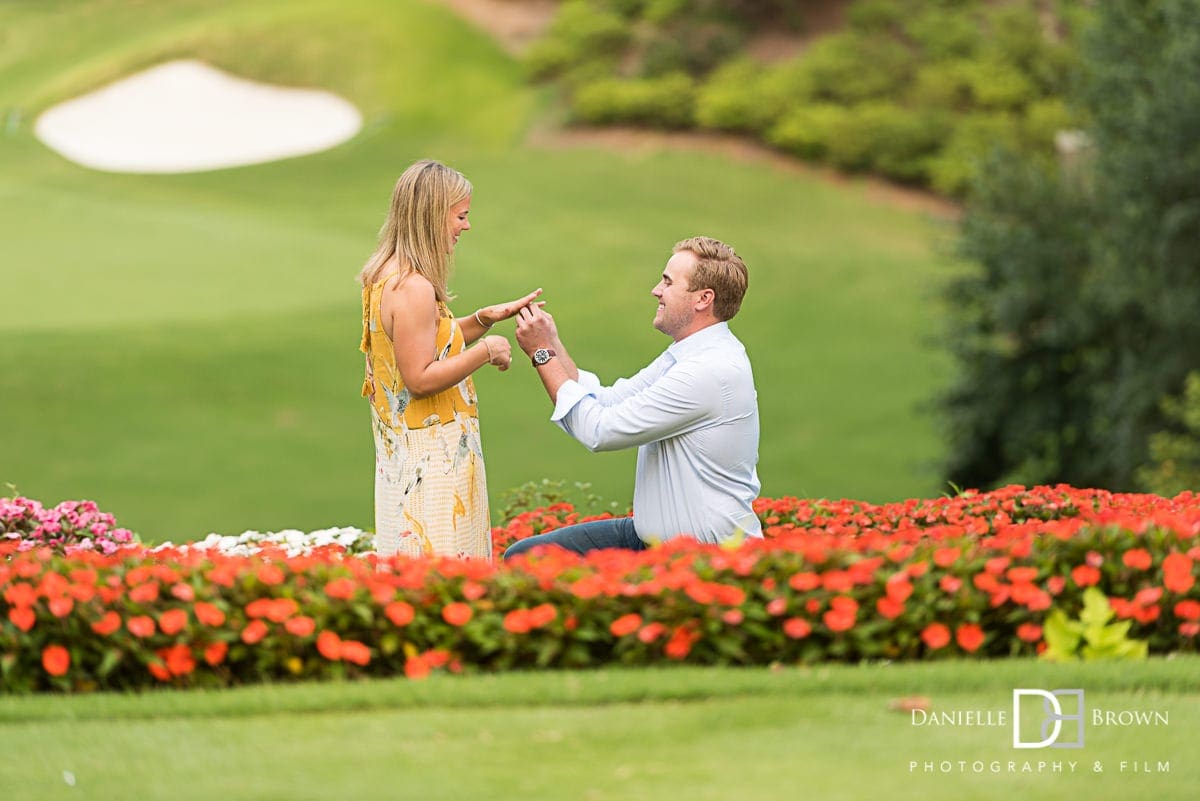 I'm far enough away that I can't hear what Cameron asks Mary-Grace. I'm guessing it's something to the effect of "Will you marry me?" It looks like she said "YES!"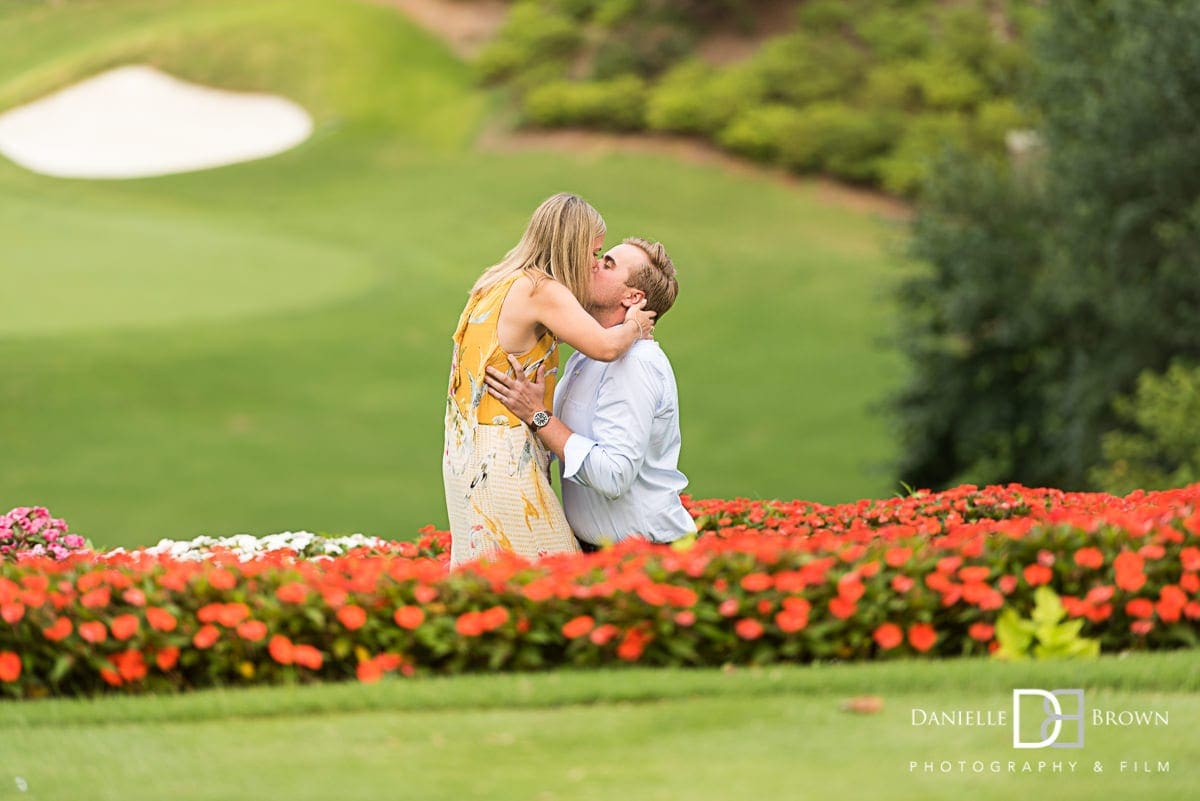 What a great view! Documenting an Atlanta Country Club proposal makes for a great day!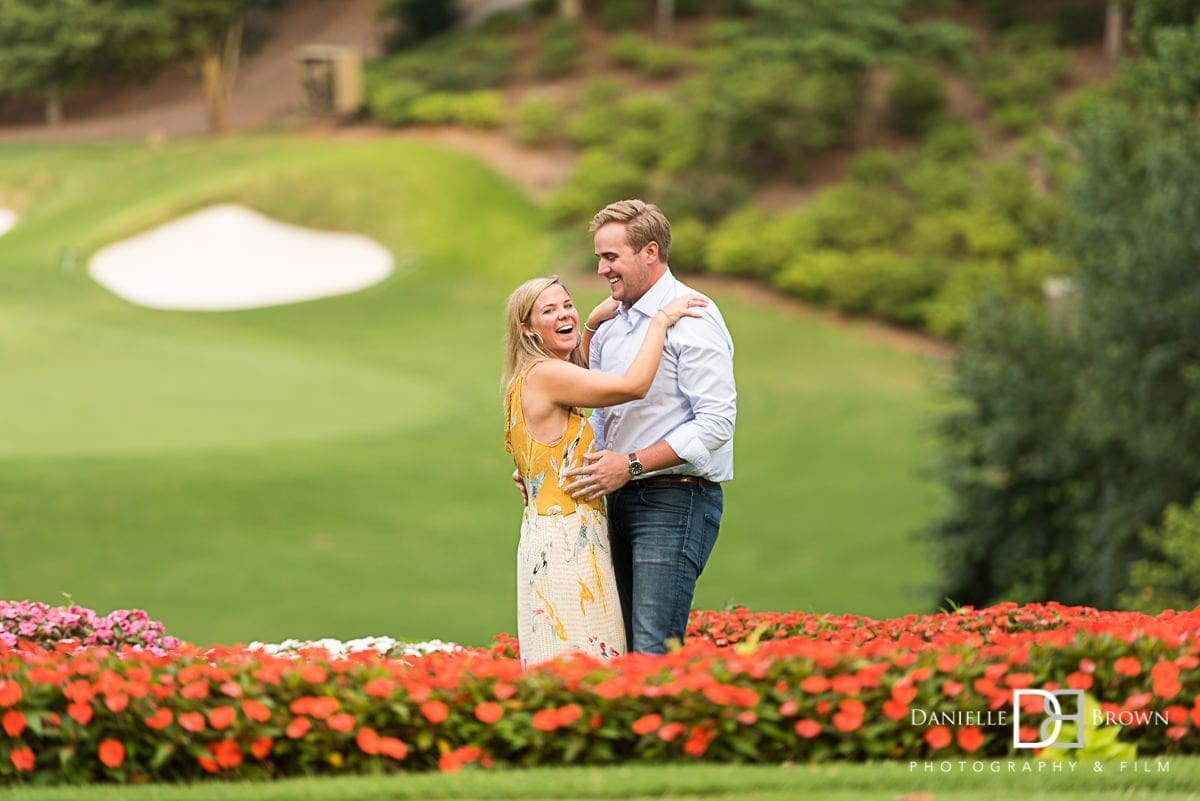 It always surprises me when the "proposee" actually sees me photographing her surprise marriage proposal.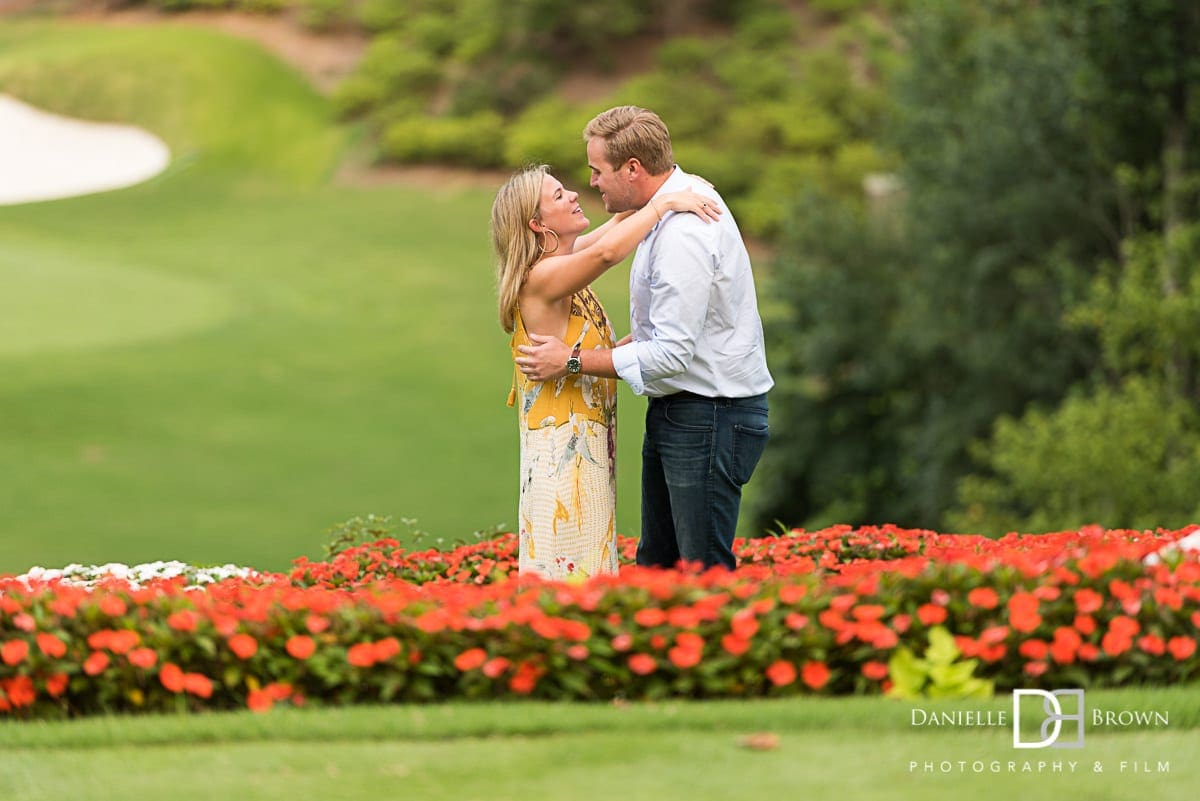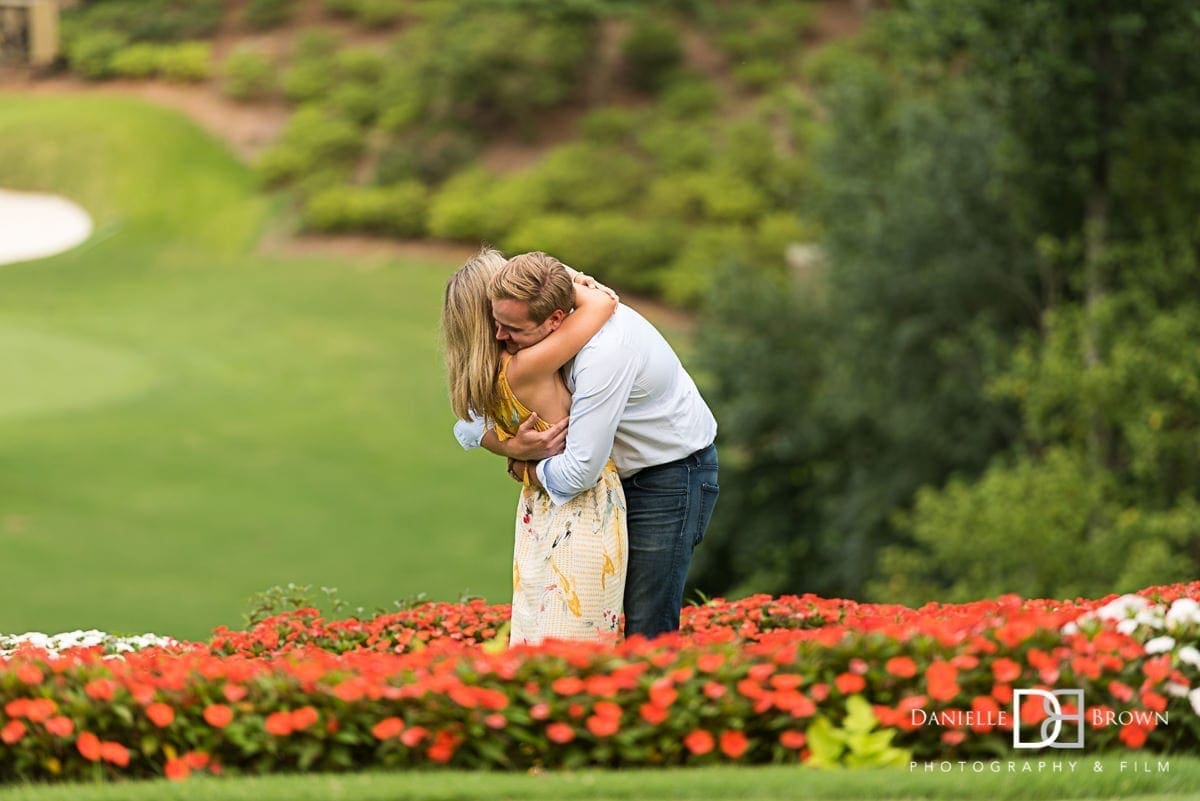 Atlanta Country Club Proposal turns into mini-engagement session
Cheers! to Mary-Grace and Cameron! What a cute couple.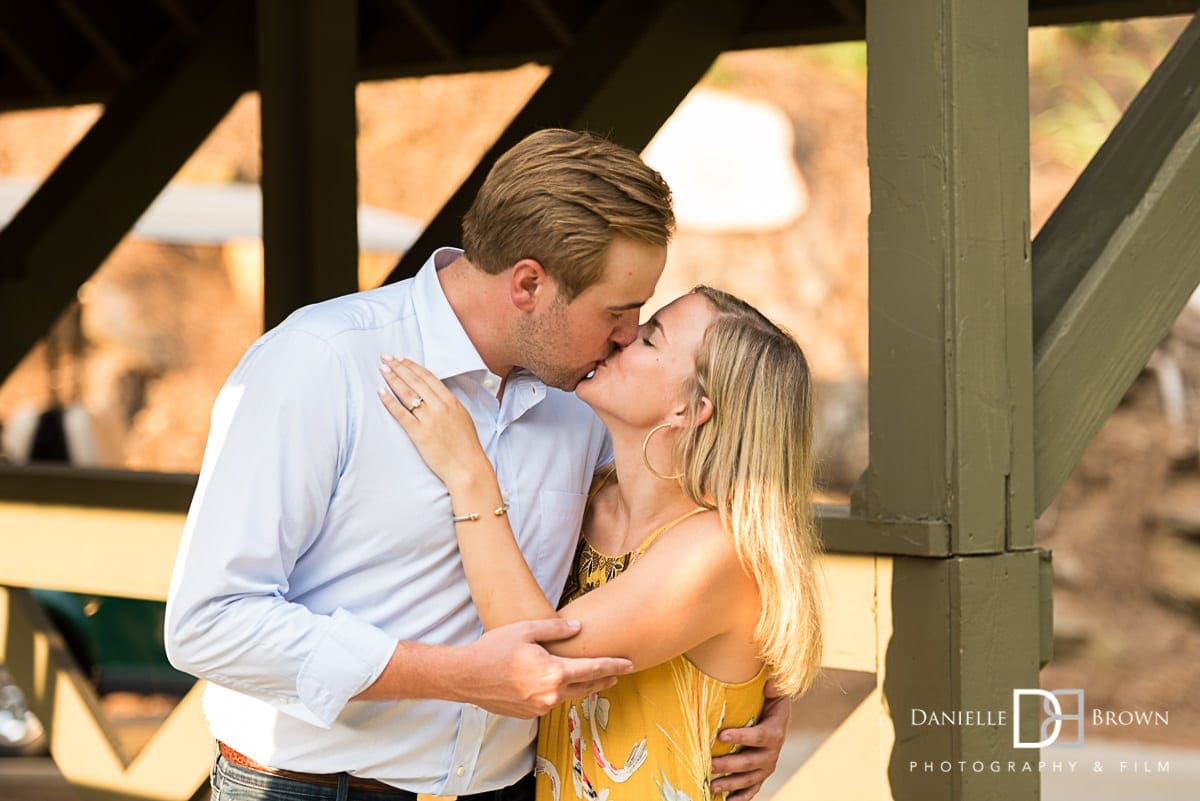 We're back on the golf cart. On to Mary-Grace's parents house, where family and friends are waiting to congratulate the newly engaged couple!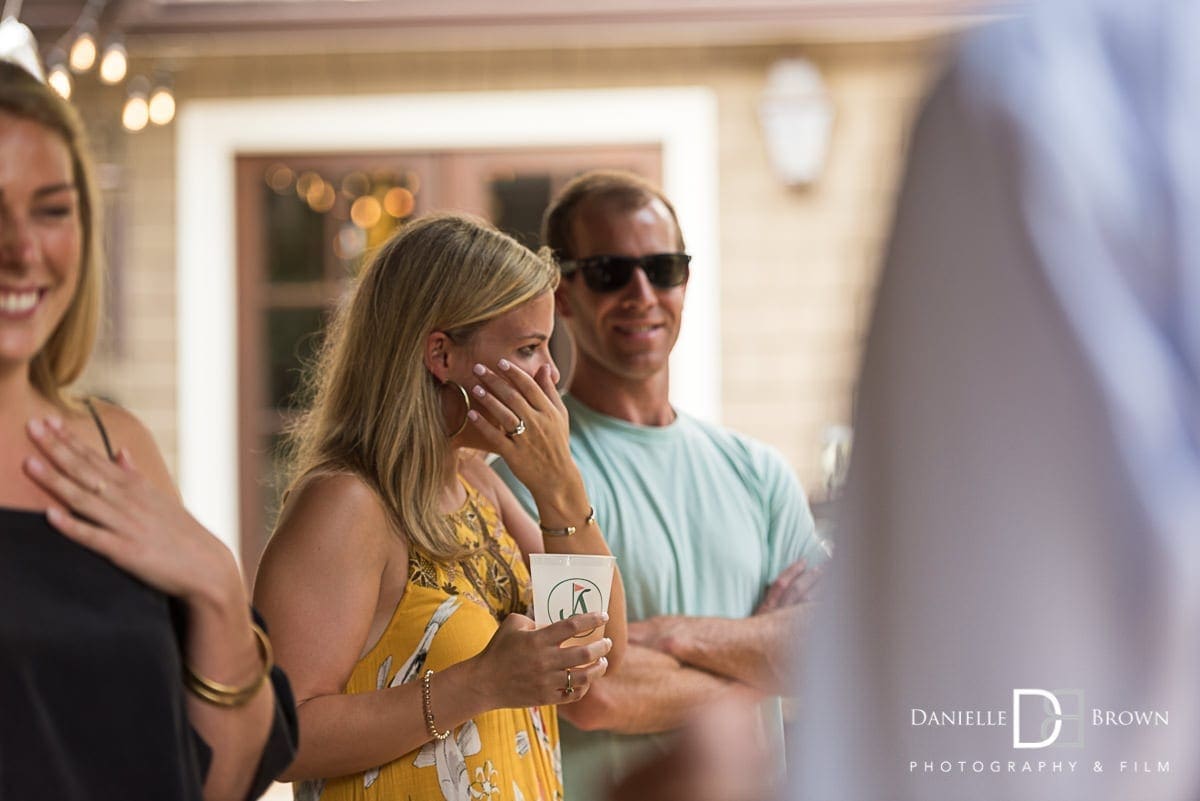 Surrounded by family and friends at their engagement party, Mary-Grace is a little overwhelmed (in a good way).
I loved their balloon message!
It's always so nice to have quick photos with family and friends.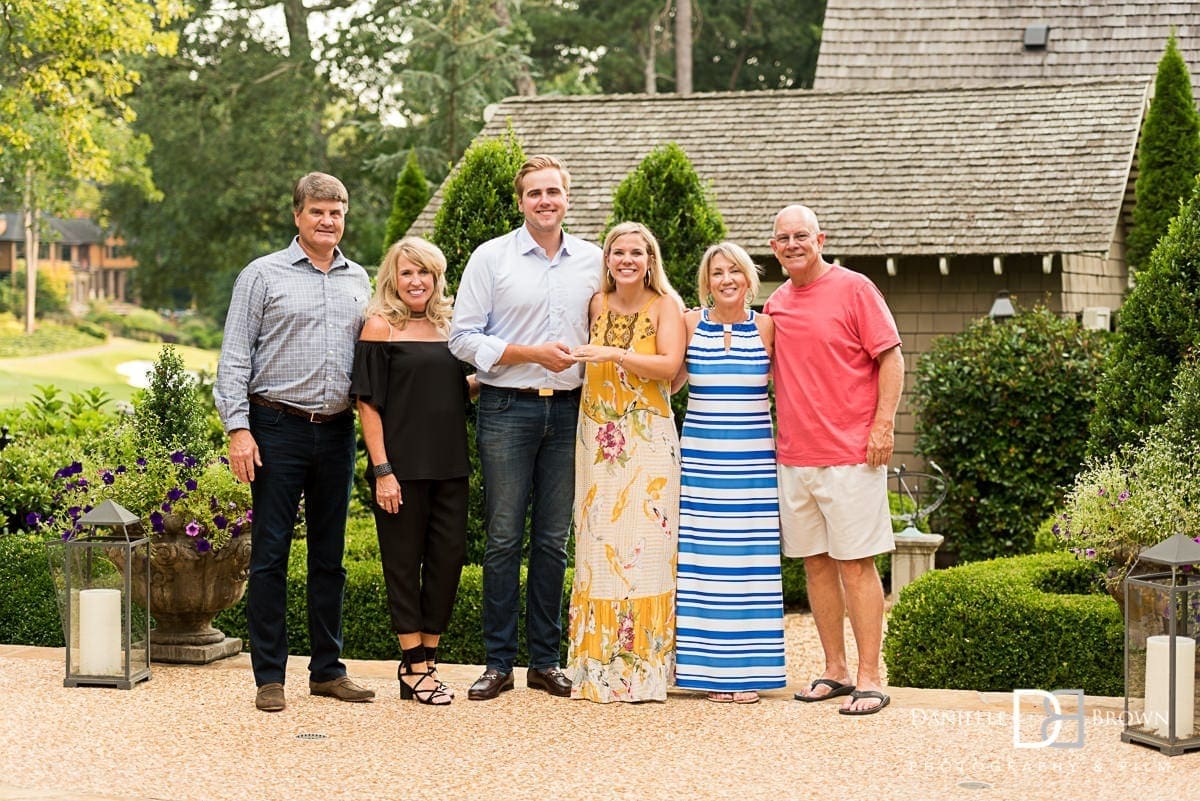 Confetti time!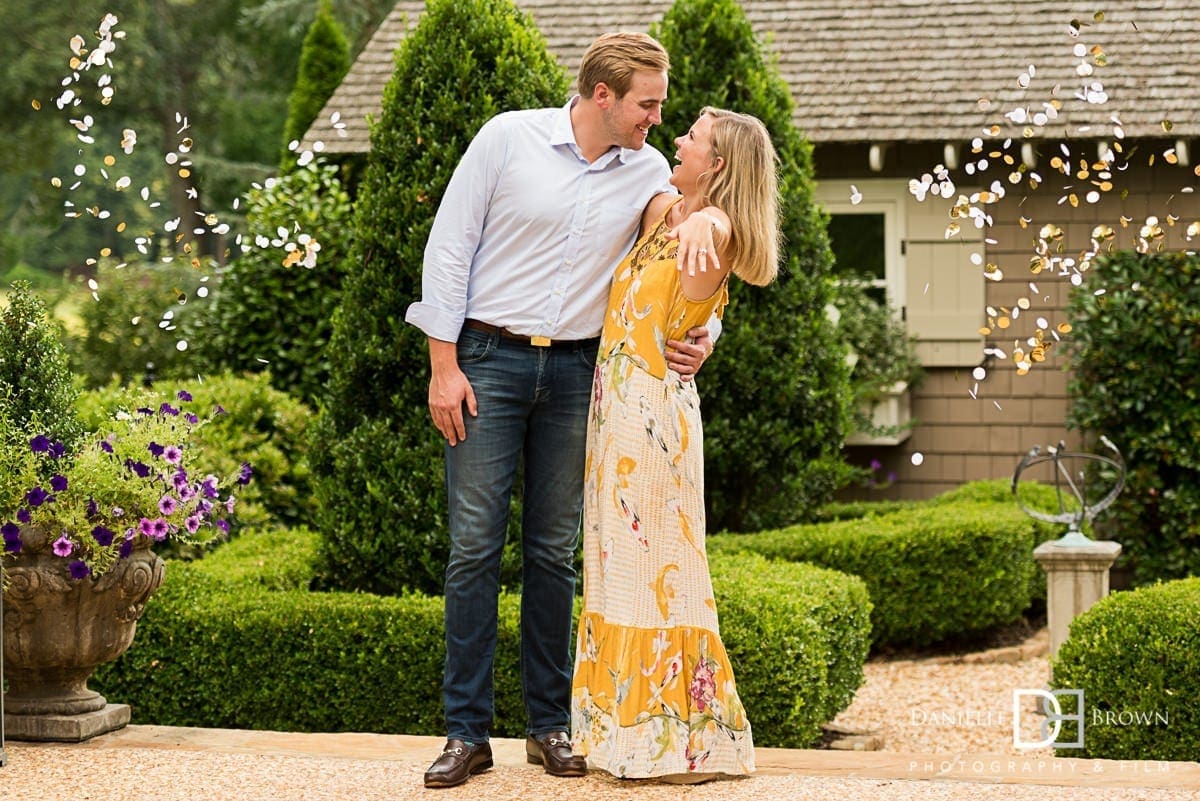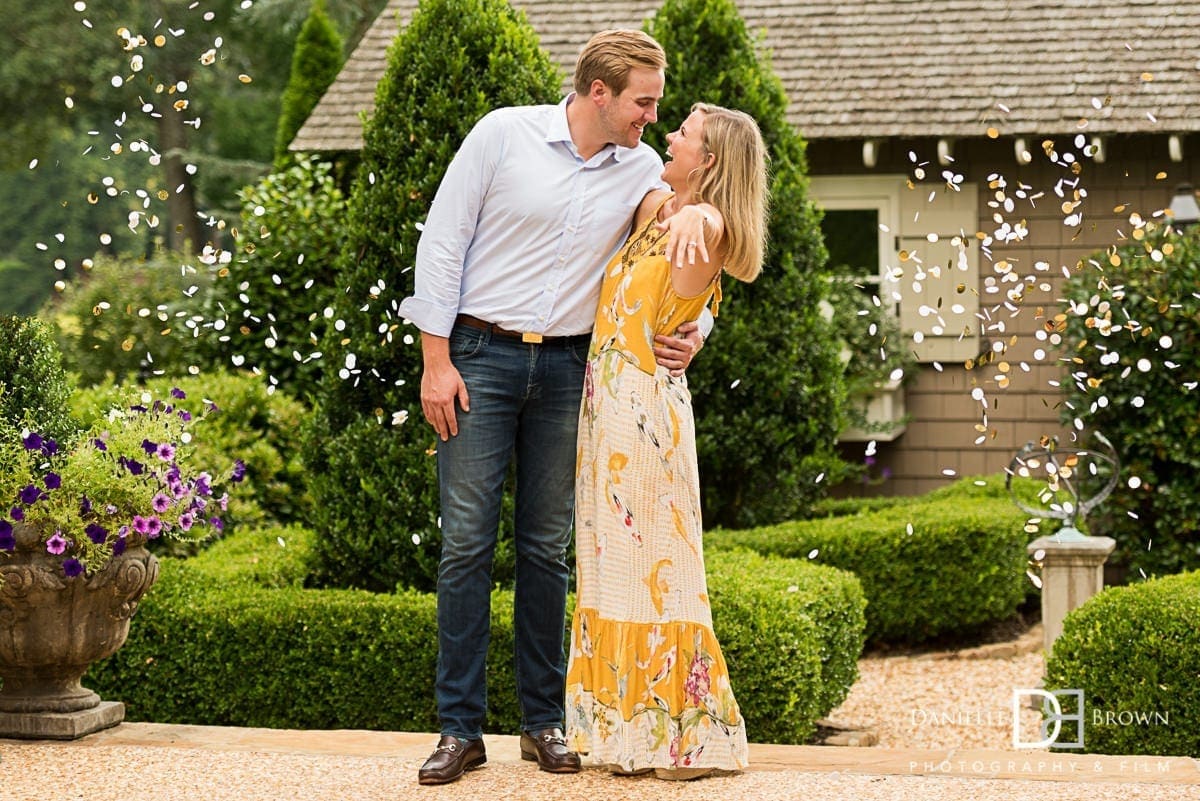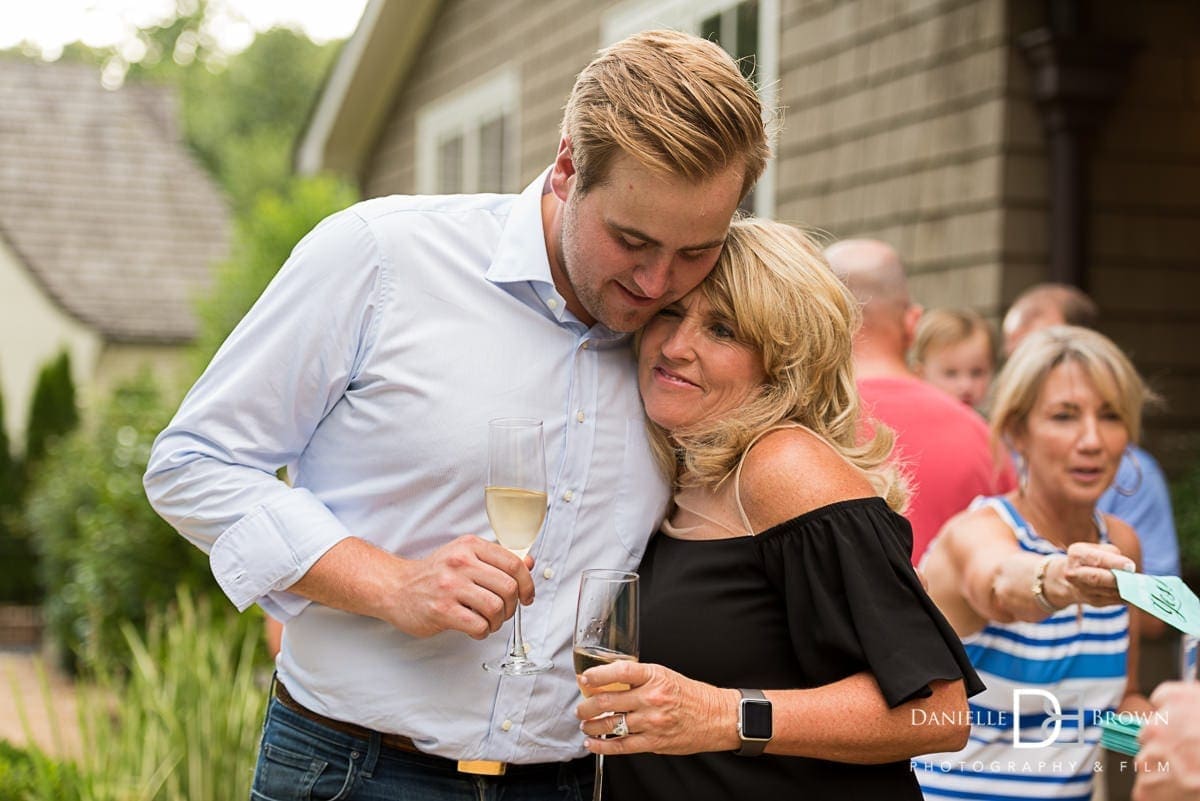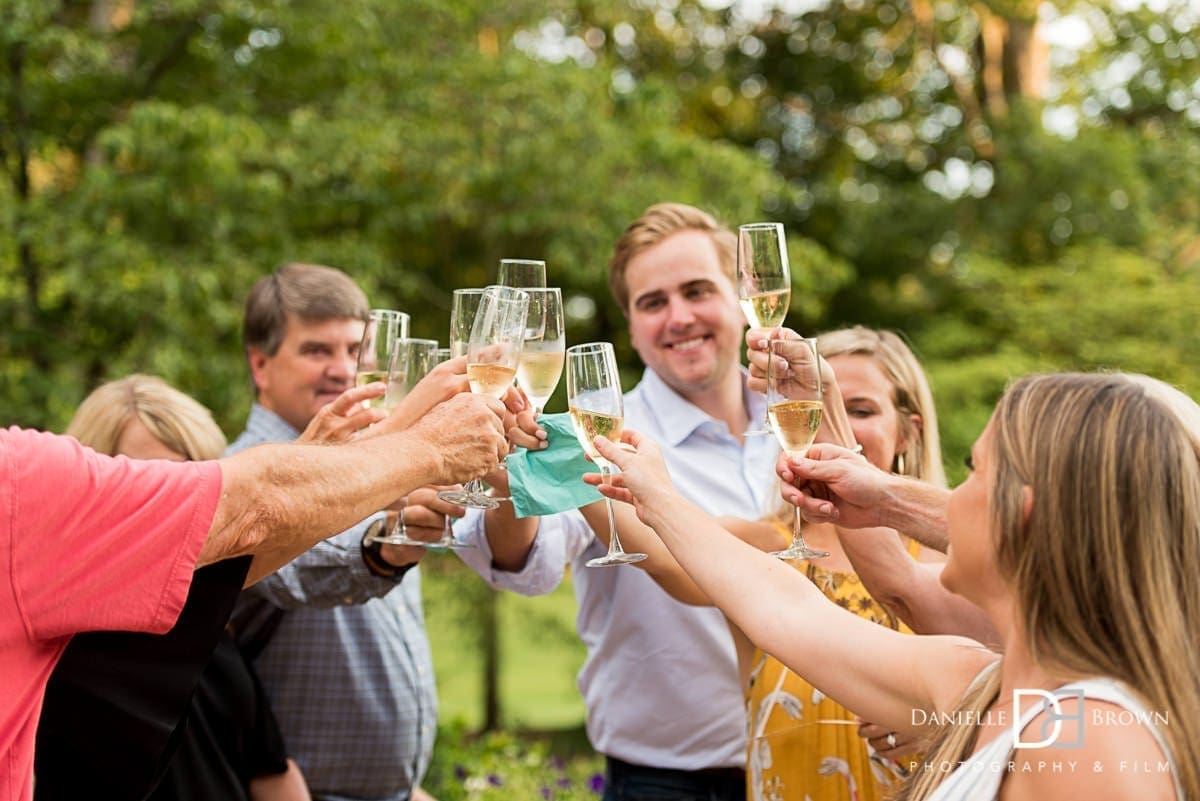 So reading our blog post, you might think we really like photographing engagement rings! We do! After we got all the fun moments of Mary-Grace and Cameron's engagement party, we took a few minutes to do some incredible detail shots of Mary-Grace's newest piece of jewelry. Cameron gave her a STUNNING engagement ring!