maureen & blane | january 2018
session type: atlanta skatepark engagement photos session
photographer: danielle brown
locations: brook run park & brook run park skate park, dunwoody ga
As soon as I started talking to Maureen & Blane at our consult, I instantly liked them. They had an awesome first date story. When I asked them were they'd like to do their engagement photos, the answer was "atlanta skatepark engagement photos session". I thought it was brilliant. I didn't realize how great these atlanta skatepark engagement photos would be until after the session.
So let's go back to the beginning. Before the atlanta skatepark engagement photos with Maureen and Blane. I loved their first date story. Maureen and Blane had both been on online dating sites. Apparently, before they found each other, Maureen and Blane met a lot of "frogs." While Maureen was waiting for Blane to arrive, she kept expecting the worst. She wasn't prepared for the best when Blane rolled up. From there, they were hooked.
Maureen is a competitive weight lifter and has a competition coming up shortly. The dedication that is required for competitive body building and weightlifting is intense. Equally important to the workouts, Maureen would tell me, is the nutrition and diet. And she never skips leg day.
Blane has got some pretty awesome hobbies too. Long time skateboarder, Blane got Maureen her own deck and got her hooked. One of my favorite moments of out of our first meet, was when Blane and Maureen told me about "Old Man Sunday" at the skate park.
Brook Run Park Engagement Photography Session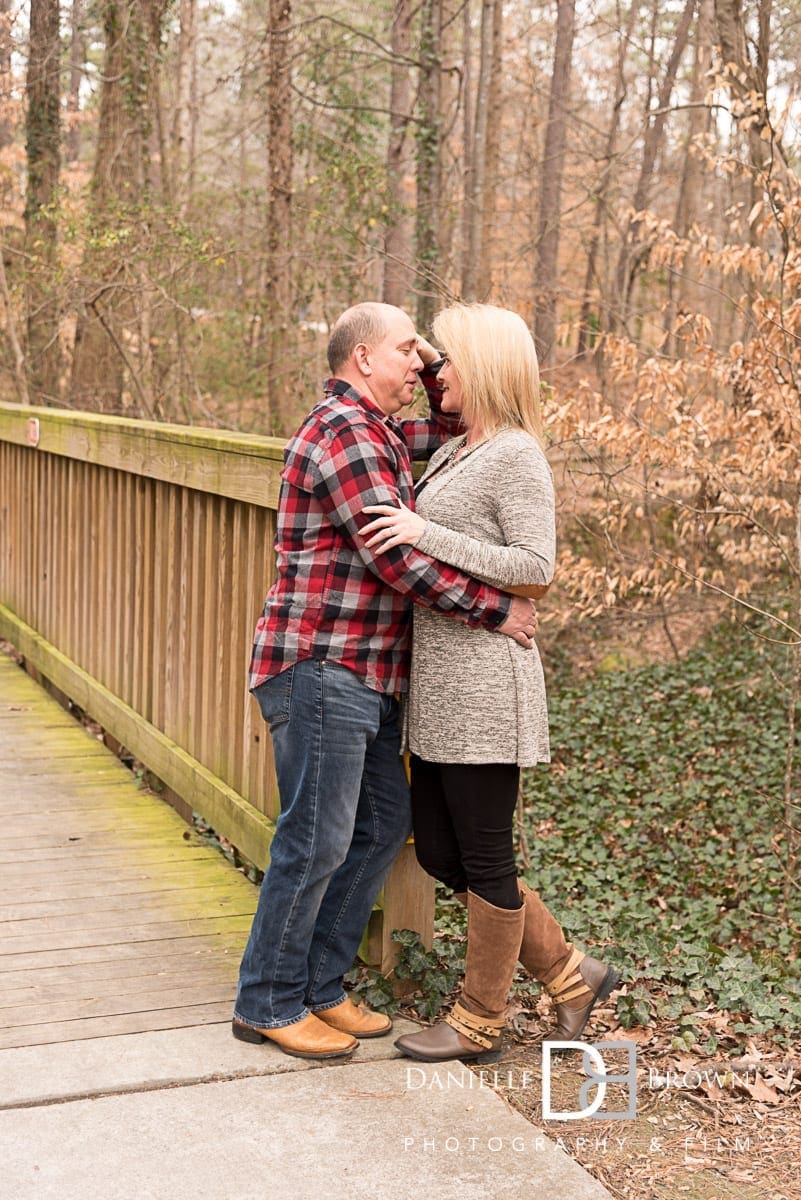 When I asked Maureen and Blane about locations that spoke to them as a couple, they immediately thought of Brook Run Park. Brook Run Park is the largest park in Dunwoody at 102-acres. Brook Run has a two mile long trail loop, big children's playground, dog park, local garden for the community, facilities for events and super cool skate park.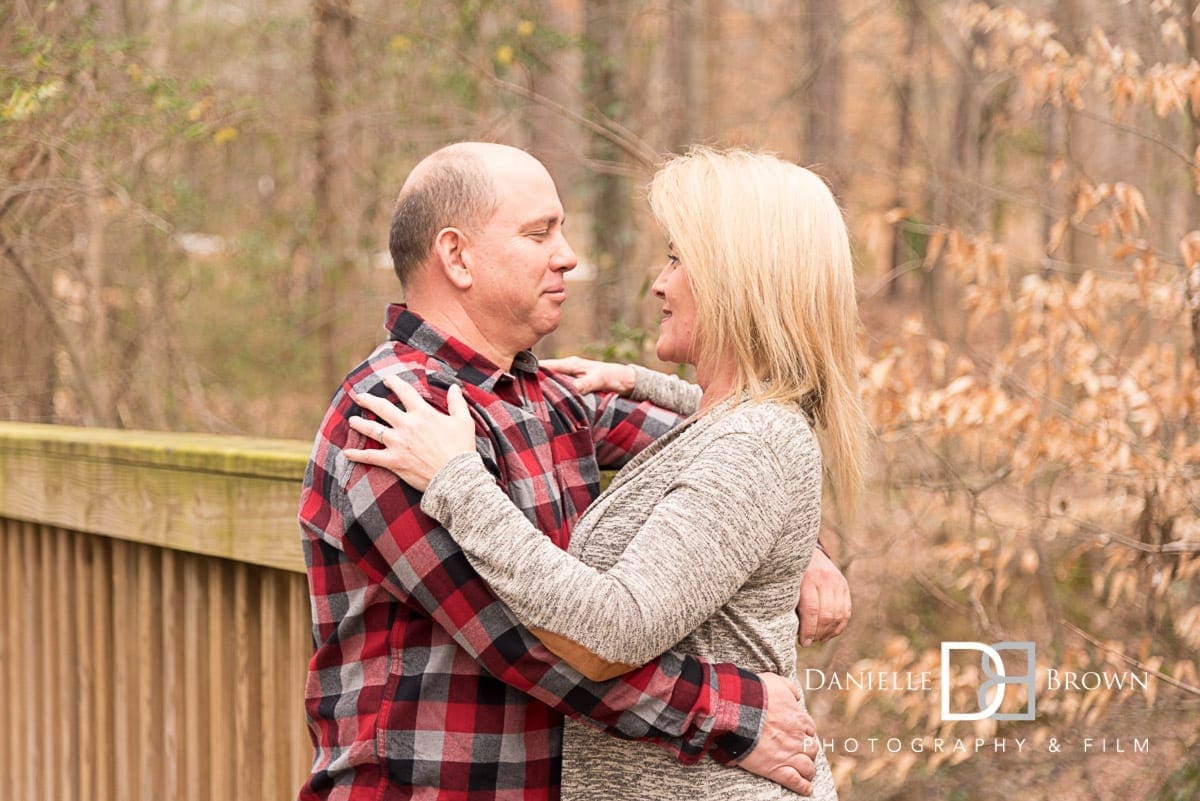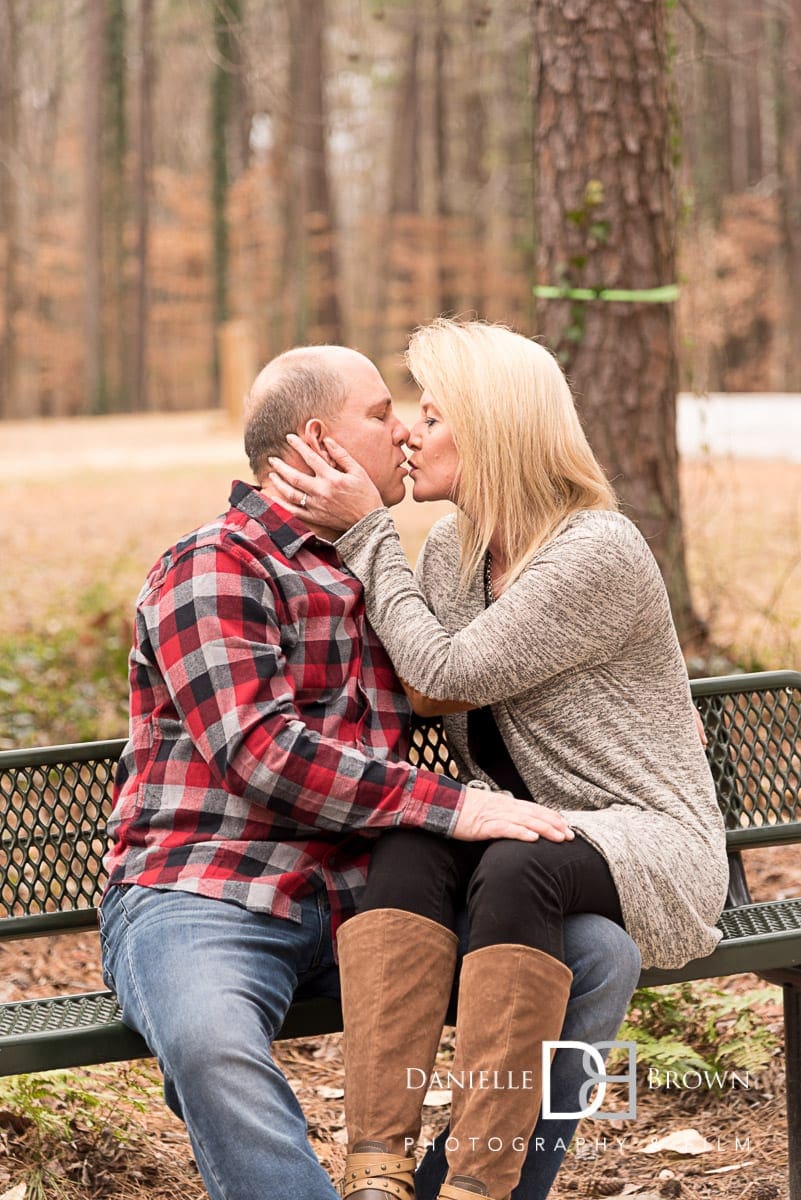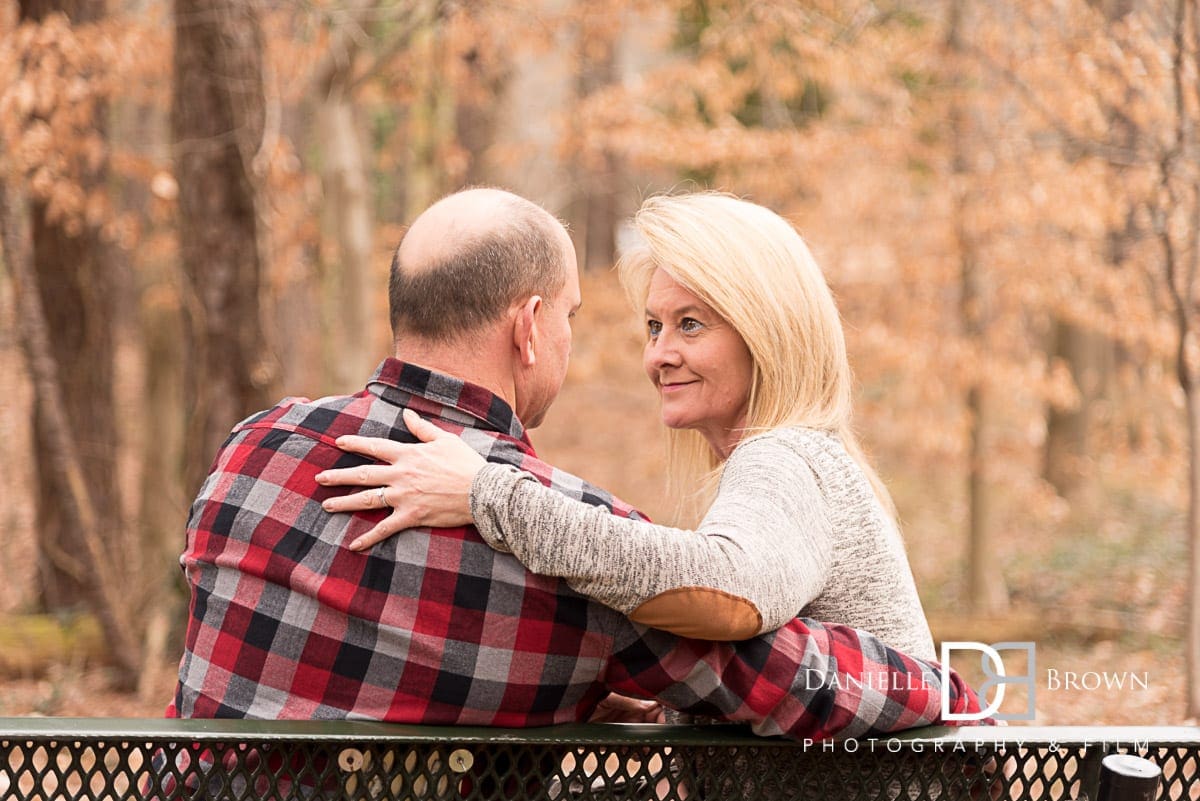 We started at the trailhead of the walking (or running) trail. We had a great day. The weather was cool but not cold. Even though it was overcast, we did not get rain until the last picture was taken. I try to get a combination of photos of my couples that are both candid and "camera-aware" (looking at the camera/photographer). When I met Maureen and Blane at Brook Run Park to start their engagement photography session, they wore nice coordinating outfits and couldn't look more natural.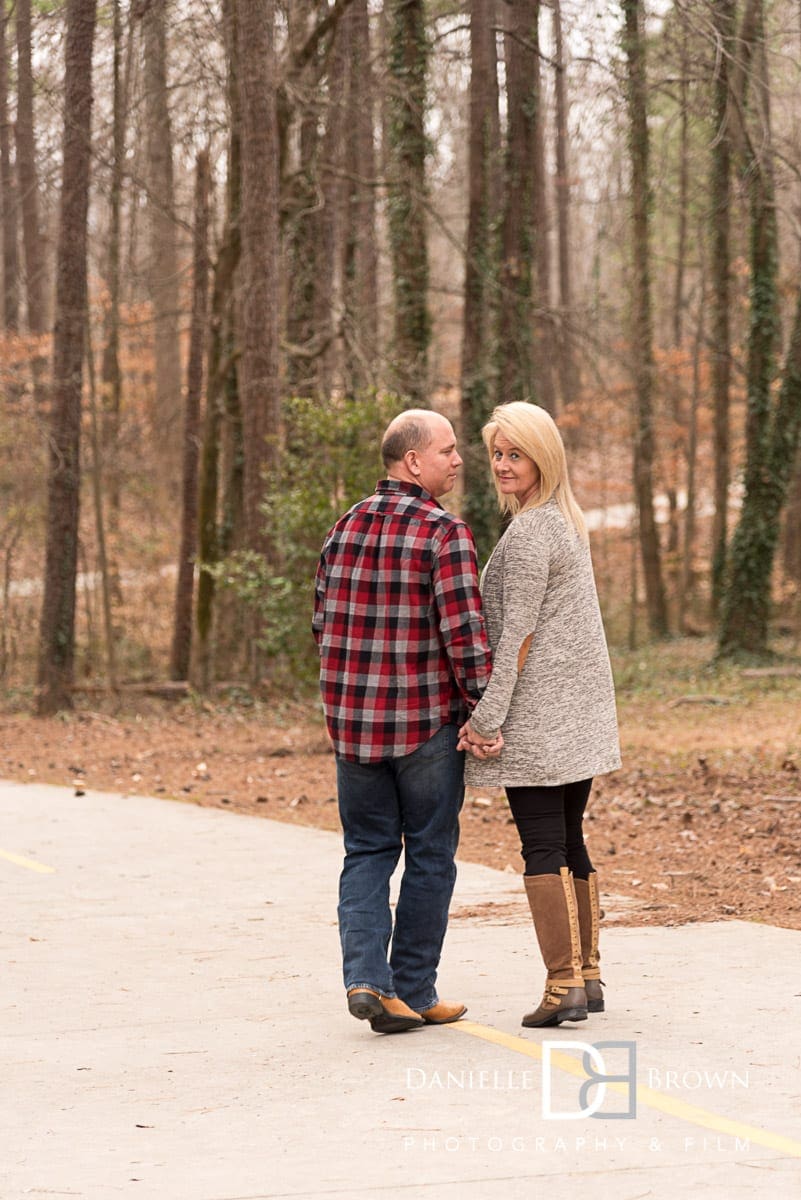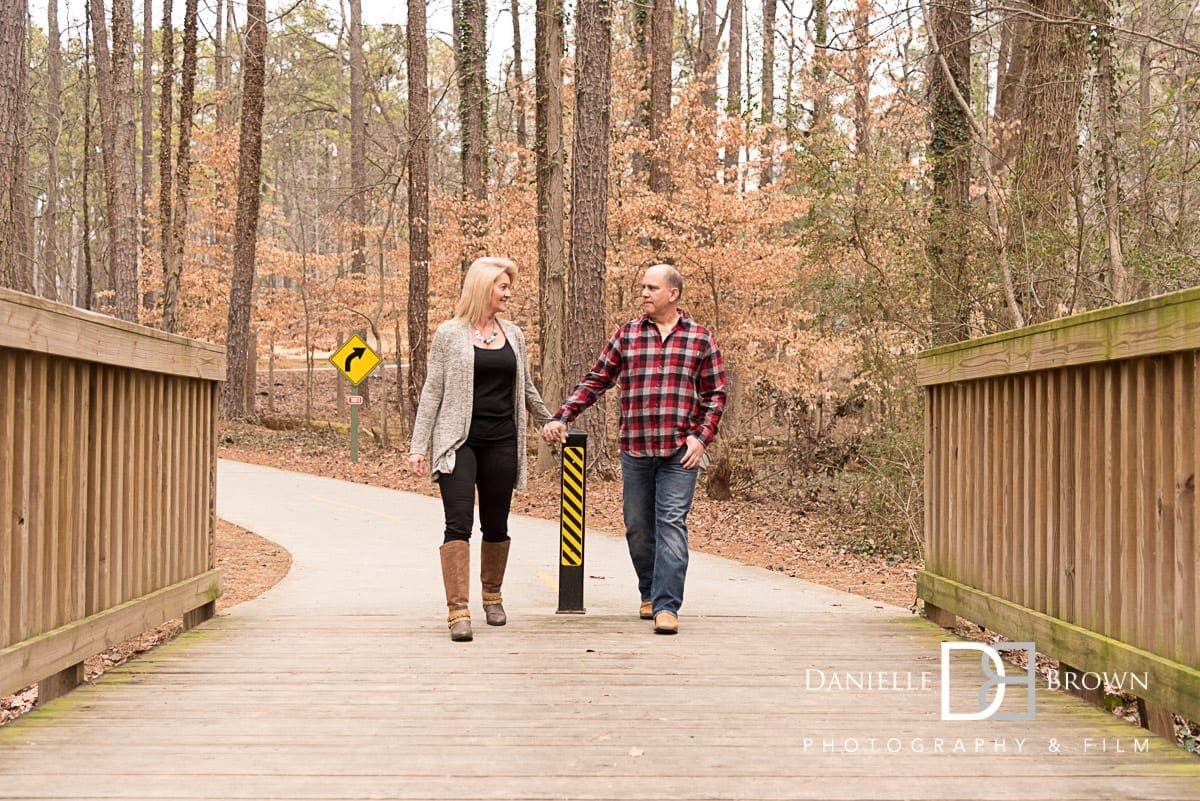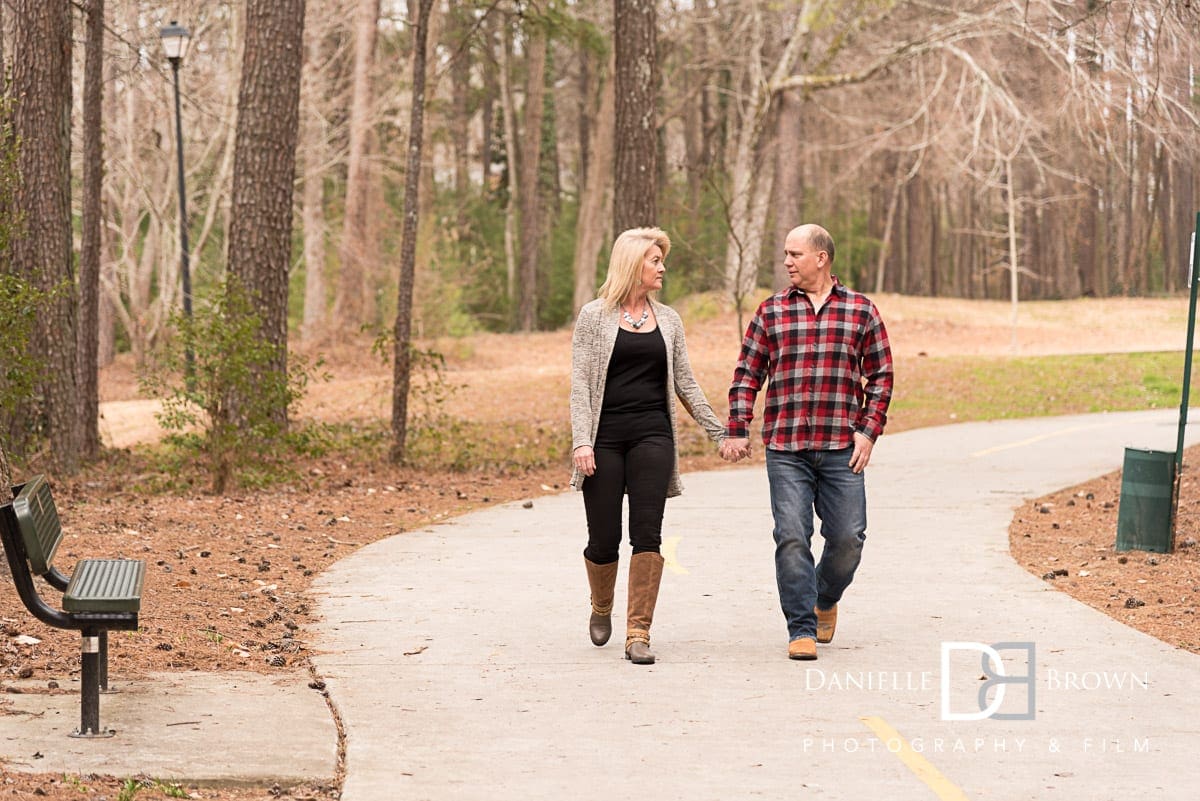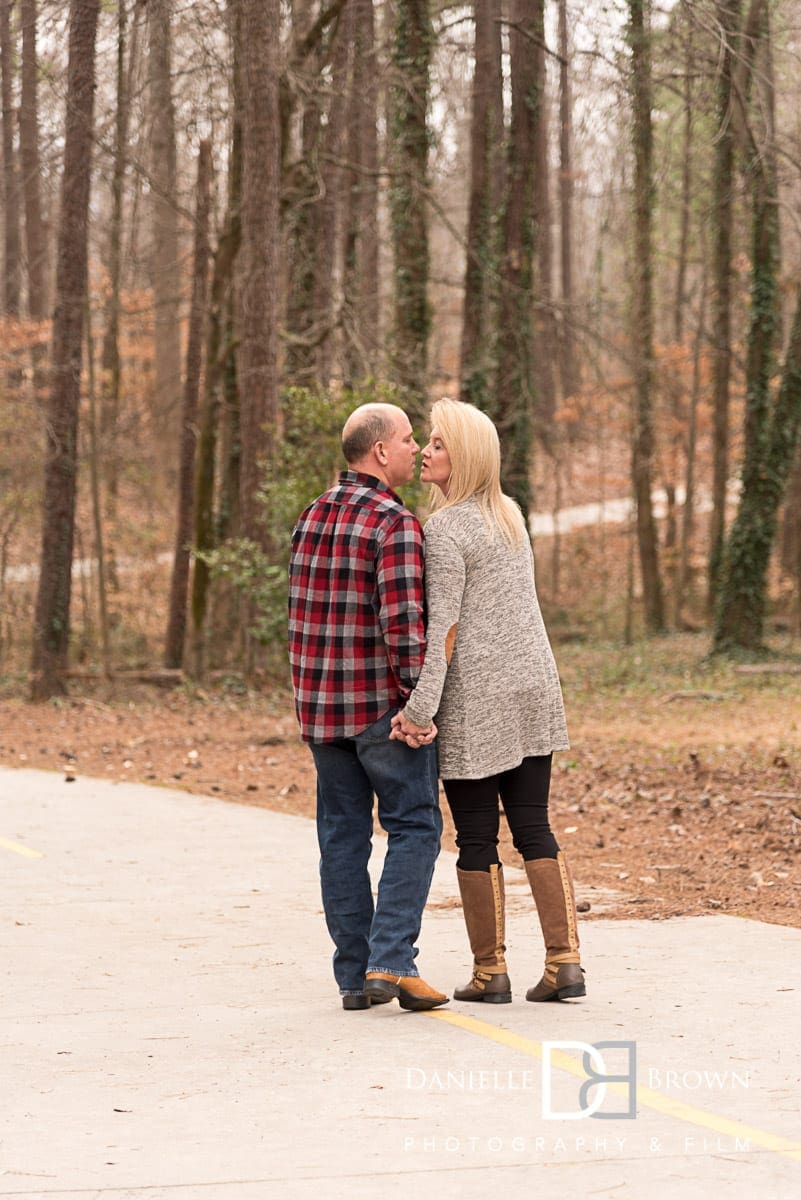 We made use of the natural elements of Brook Run Park's trail head. I love bridges. Maureen and Blane weren't too crazy for the safety stripes on the bridge, but we worked around them. One of my favorite shots from their session was when they swung their hands over the center post. Taking a stroll down the path, Maureen and Blane look so in love! It wasn't hard for me to get them to do as I asked during their engagement session. We started at the bridge. From there, we moved over to the park bench for a little snuggle. I love being able to ask my couples to interact and spend time together without looking at me. We get some of the best photos when my couples are not paying attention to me.
Atlanta Skatepark Engagement Photos at Brook Run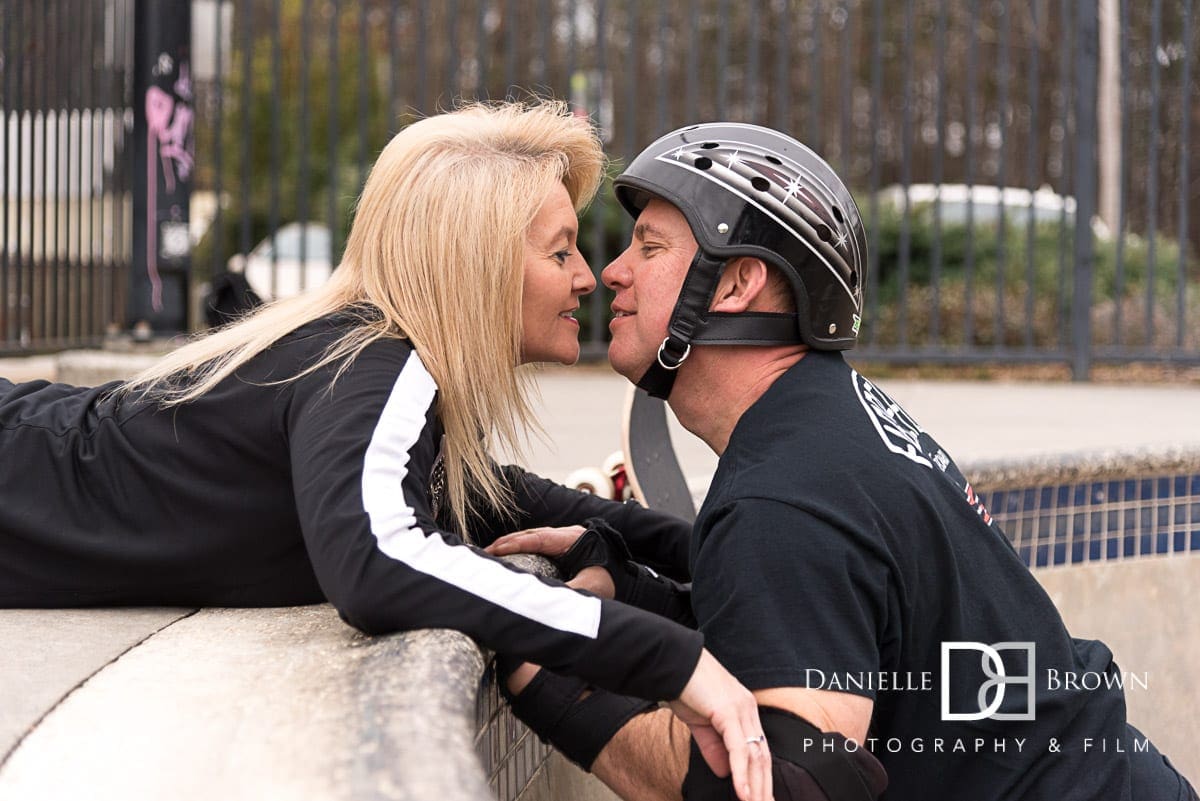 Now we get to the good part. The skate park photos. These are so good. Yes, I'm biased, I can totally admit that.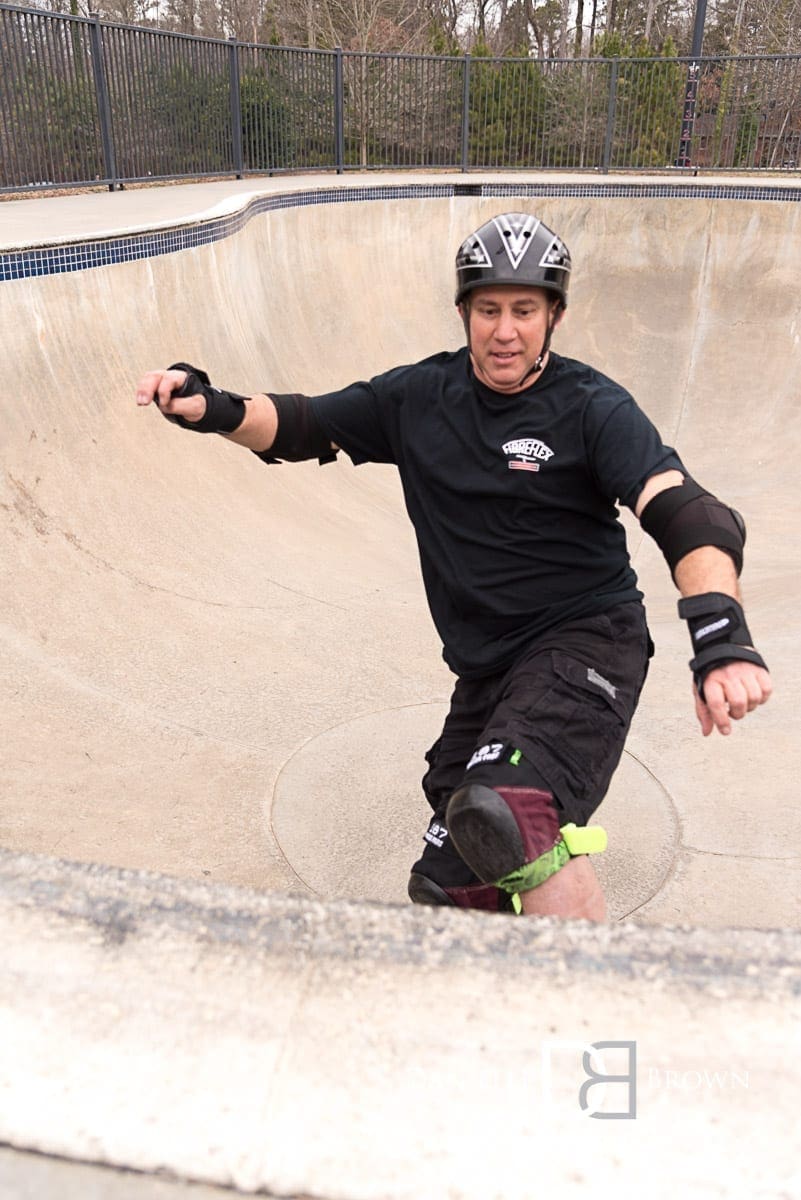 Both Blane and Maureen skateboard. Blane got Maureen into skateboarding after they met. He even got her a skateboard. I used Maureen's skateboard as a great setting for macro photography shots of her engagement ring.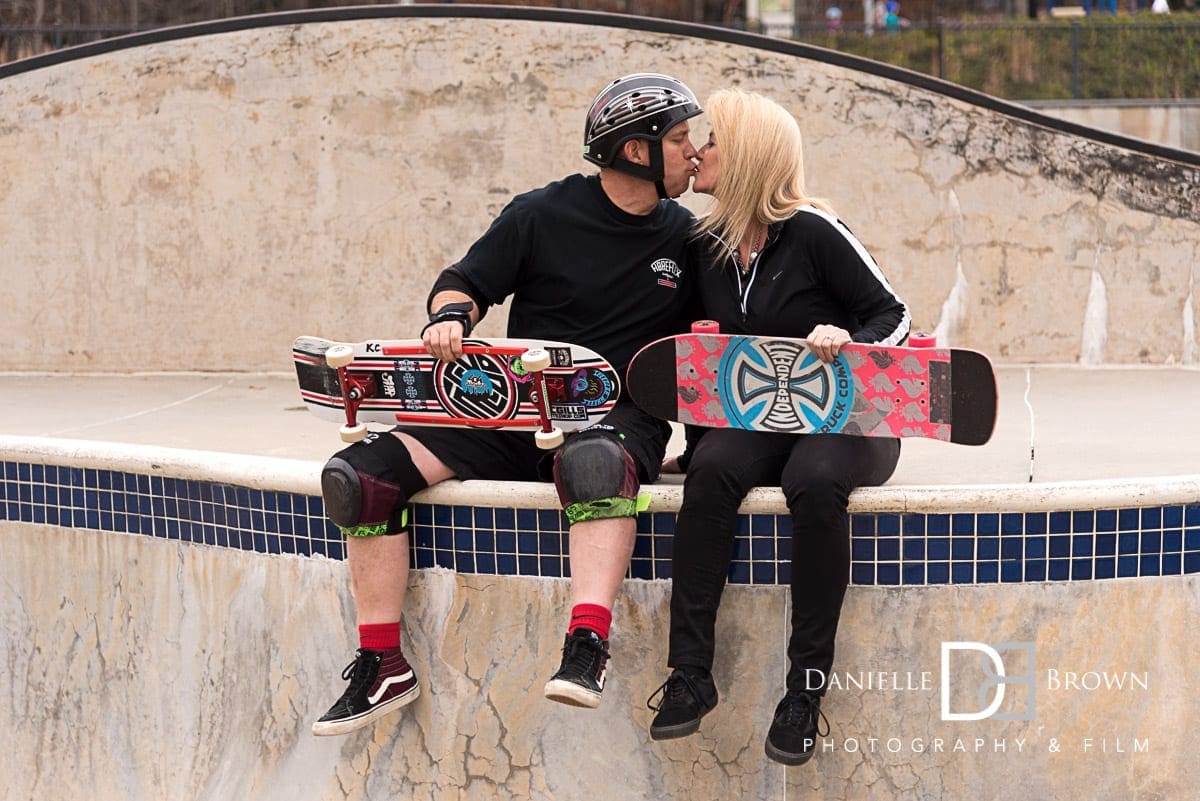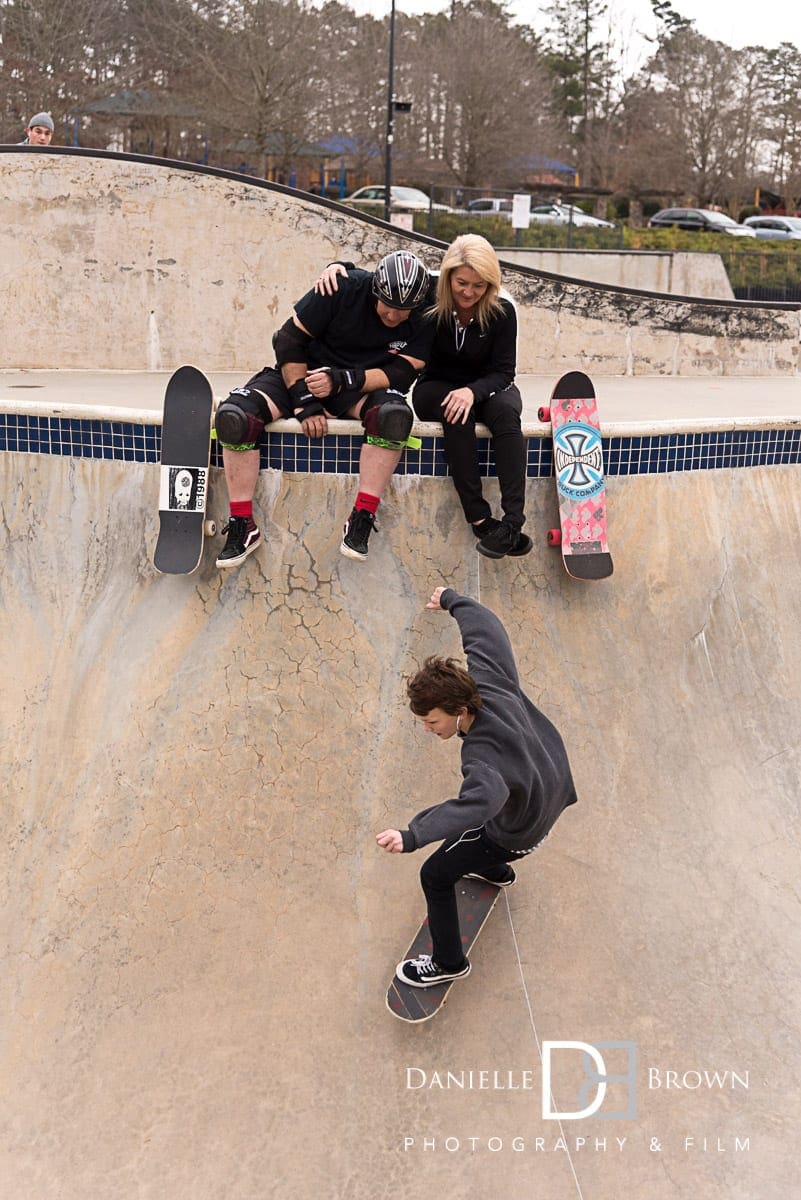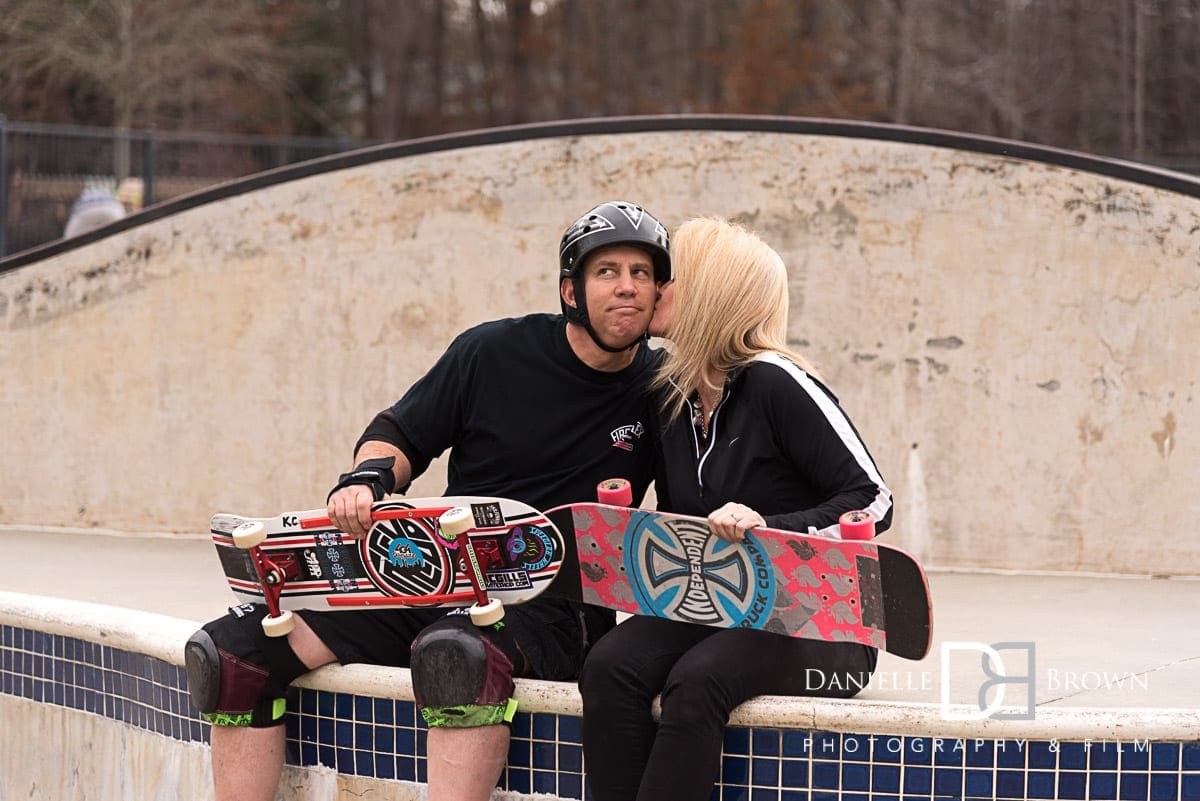 The kids at the skate park were only too happy to help out when I asked them.