Trevor & Tori | Buckhead, Atlanta GA
session type: Buckhead Surprise Proposal Photos
location: The Shops at Buckhead, Atlanta GA
photographer: Danielle Brown
Popping the Question… Buckhead Surprise Proposal Photos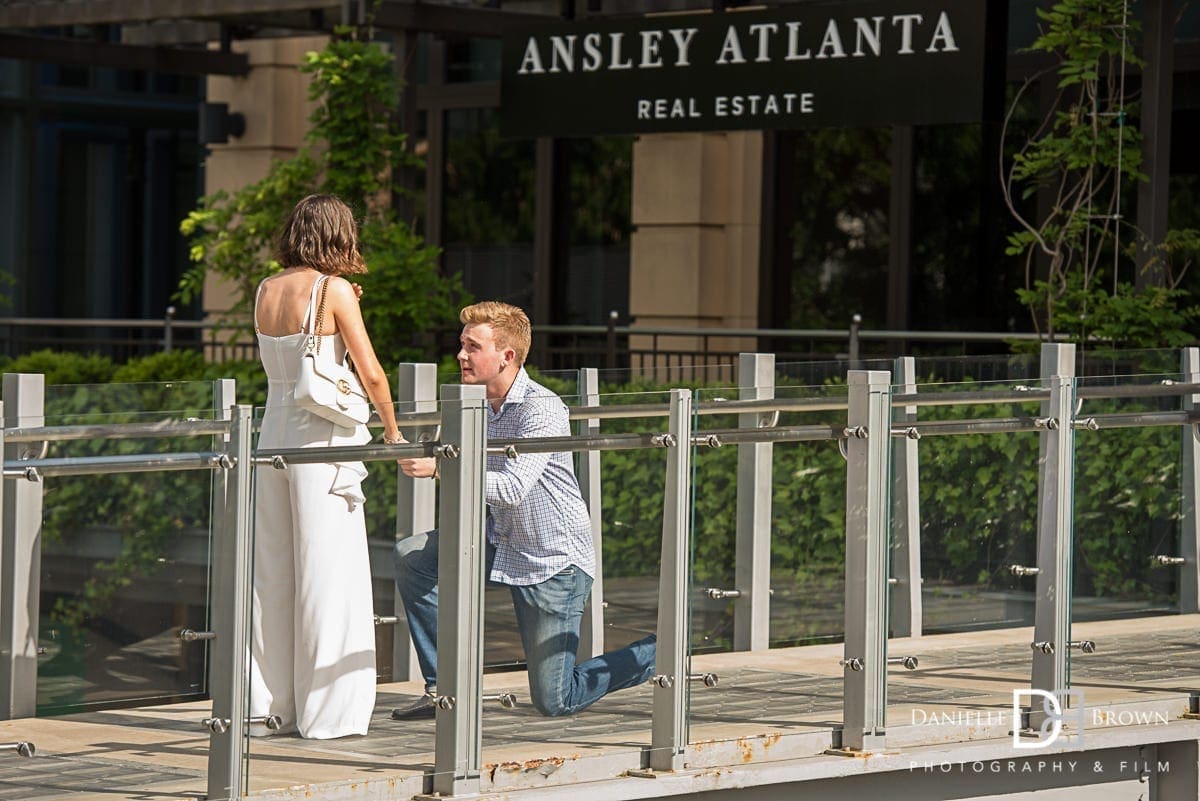 One of my favorite events to photograph is surprise marriage proposals. Trevor did a great job when he proposed to Tori. Due to the mass closures, we had a ton of room and no photo bombers for this Buckhead Surprise Proposal Photos.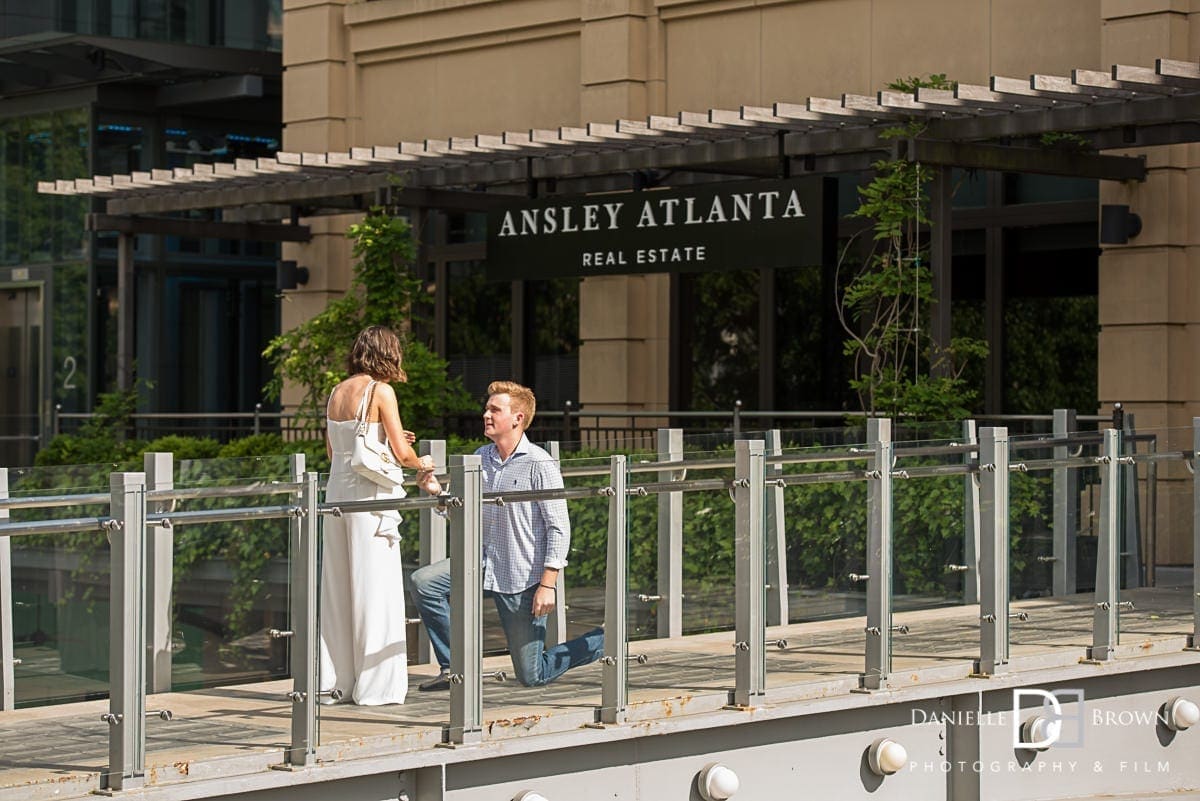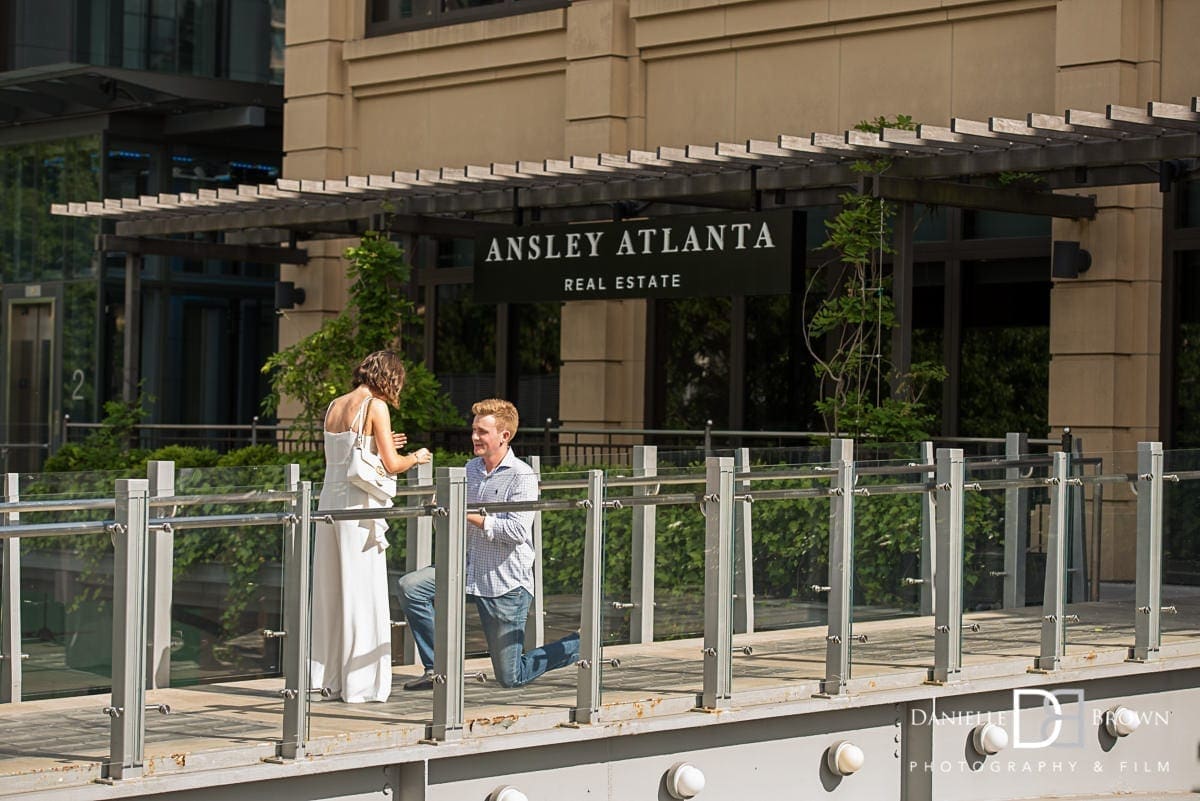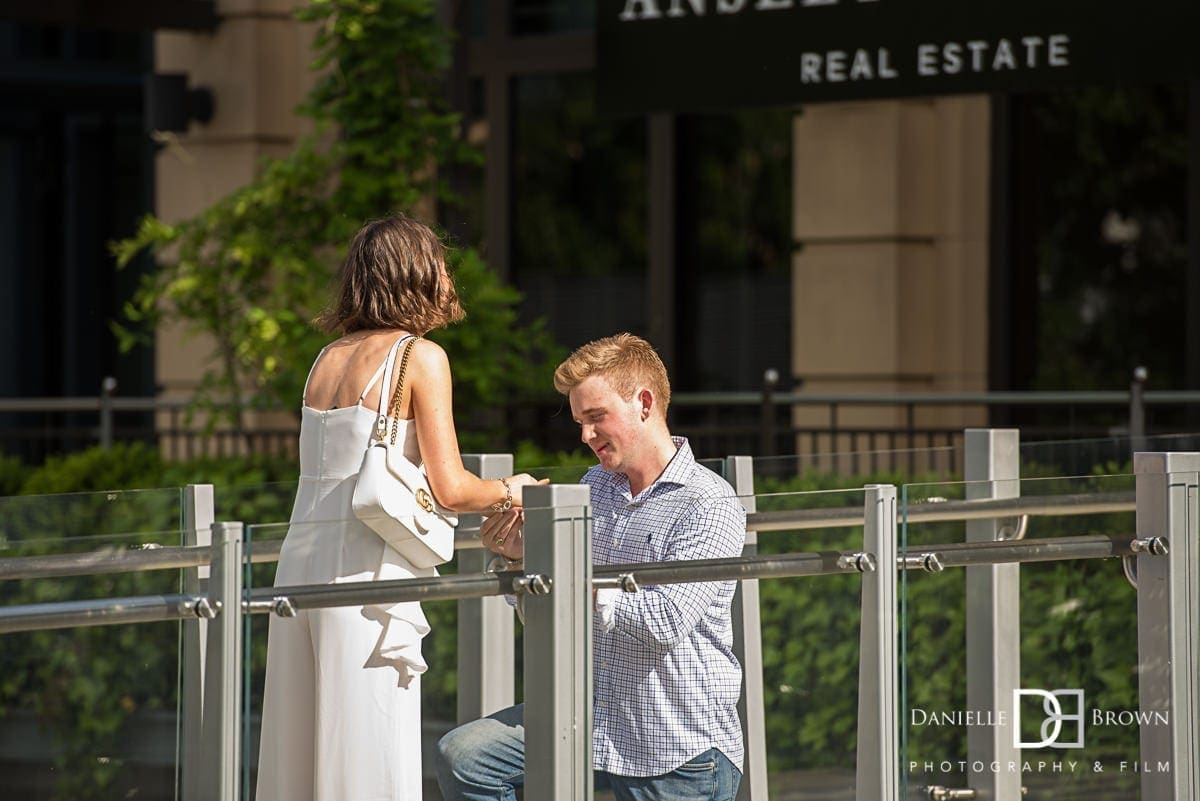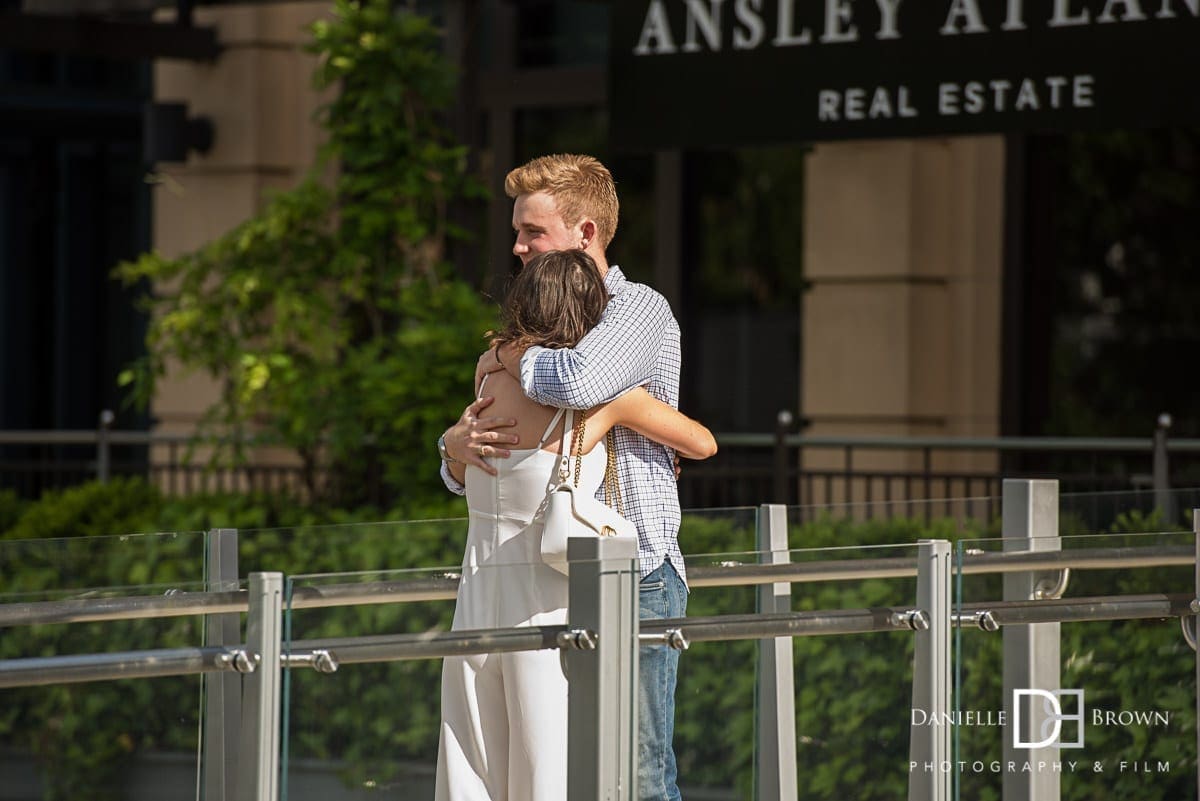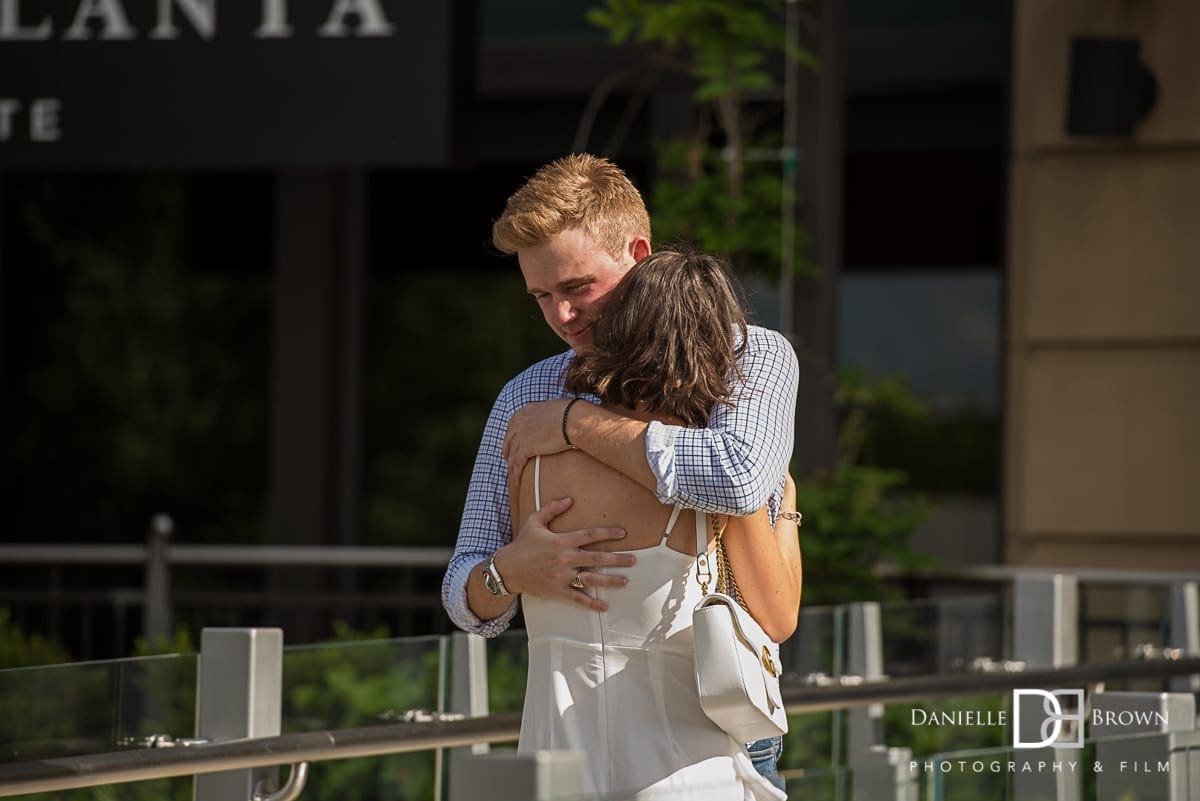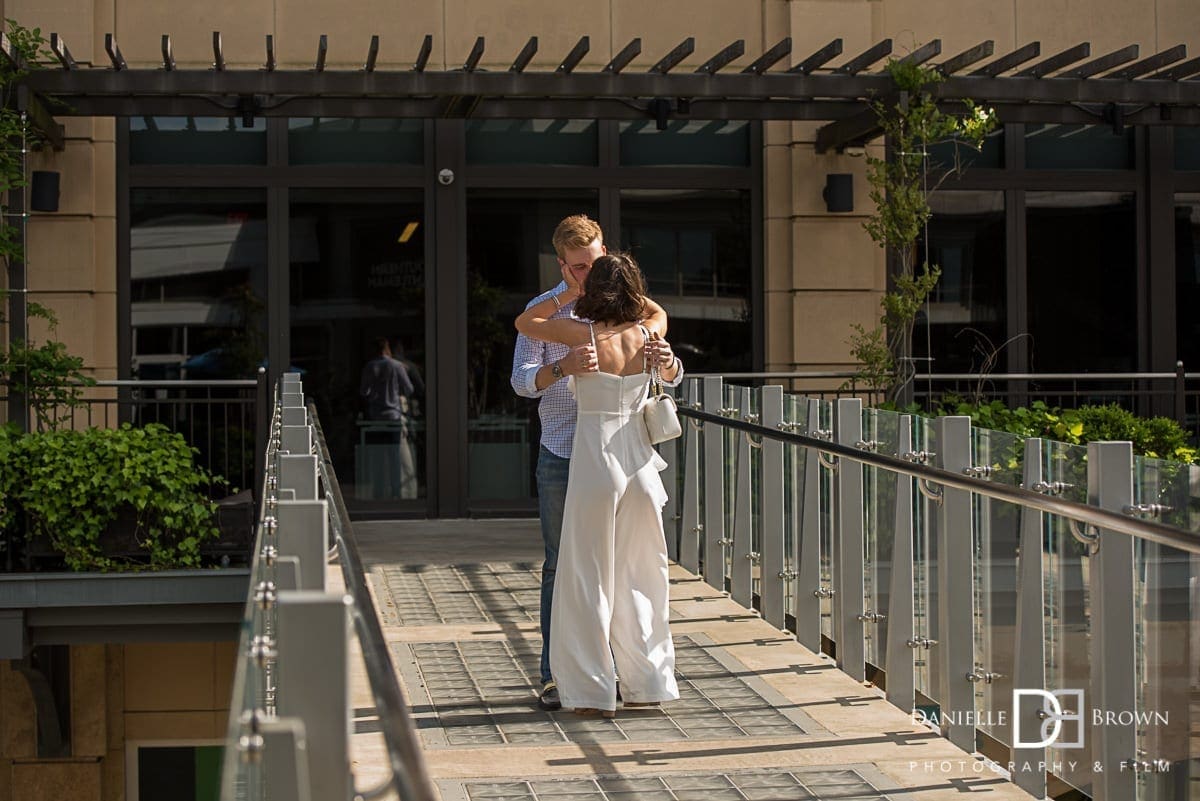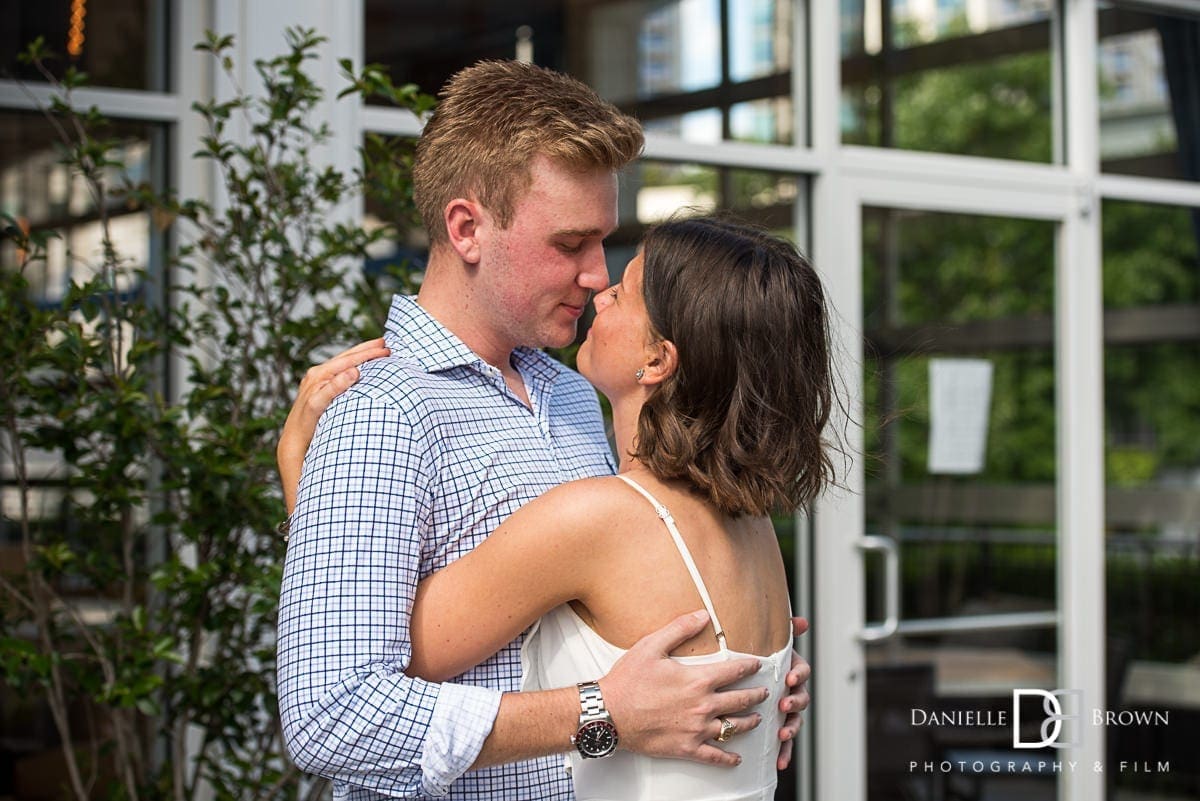 Mini Engagement Session down Peachtree Road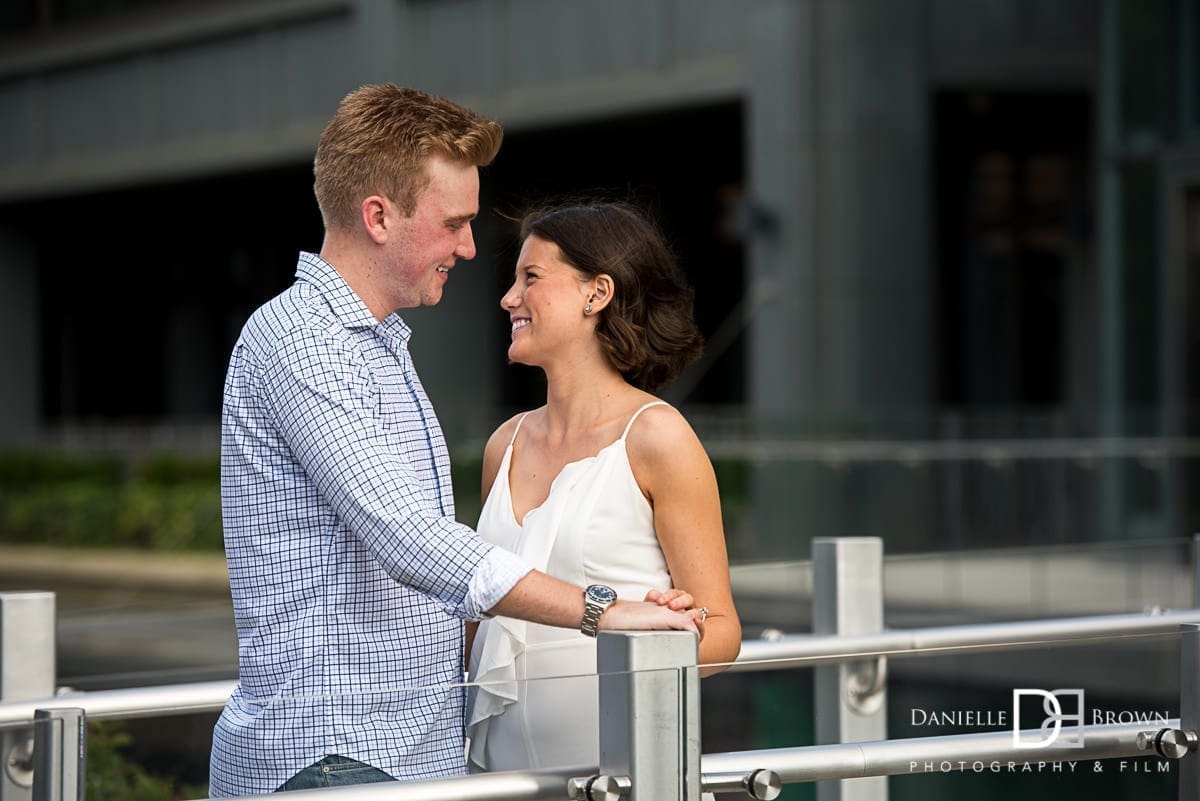 Starting in and around Buckhead shops, once Tori composed herself from the shock of Trevor's fantastic surprise marriage proposal, we started with their mini-engagement session. Tori has an adorable fashion blog (shameless plug here) and Trevor thought it would be fun to propose where she often takes pictures for her blog.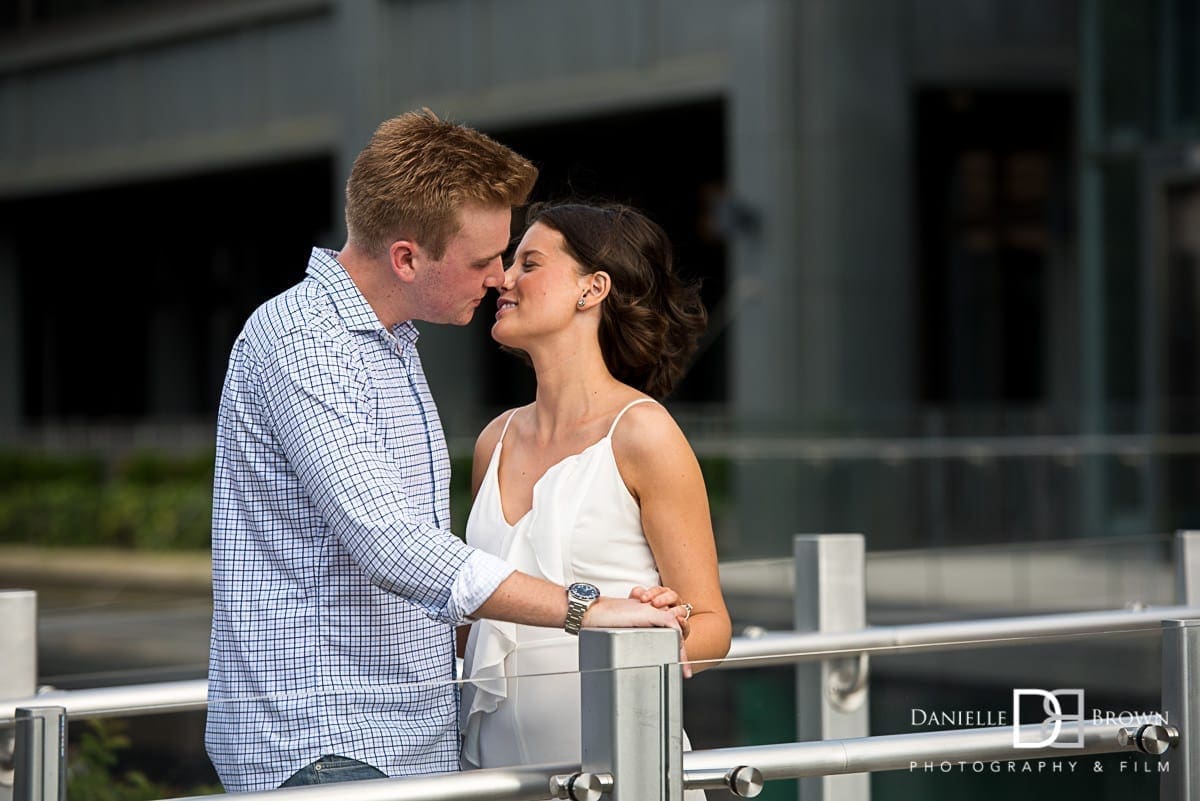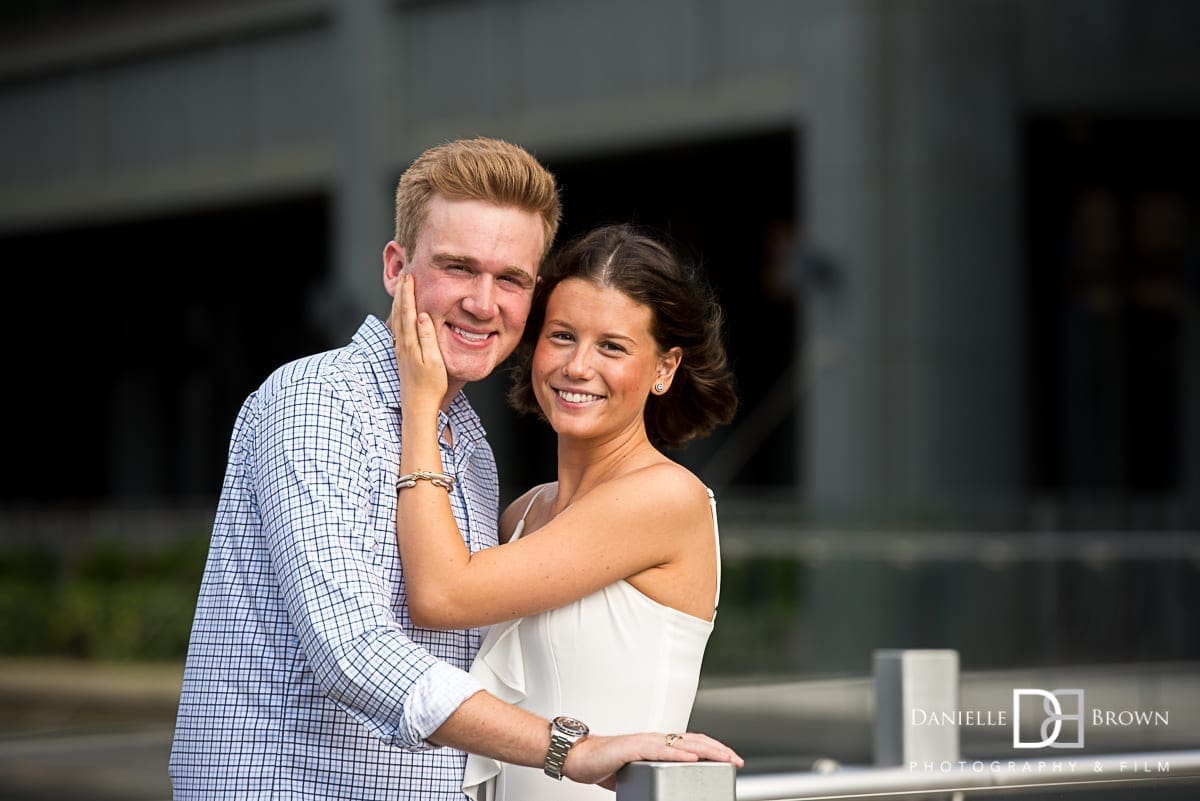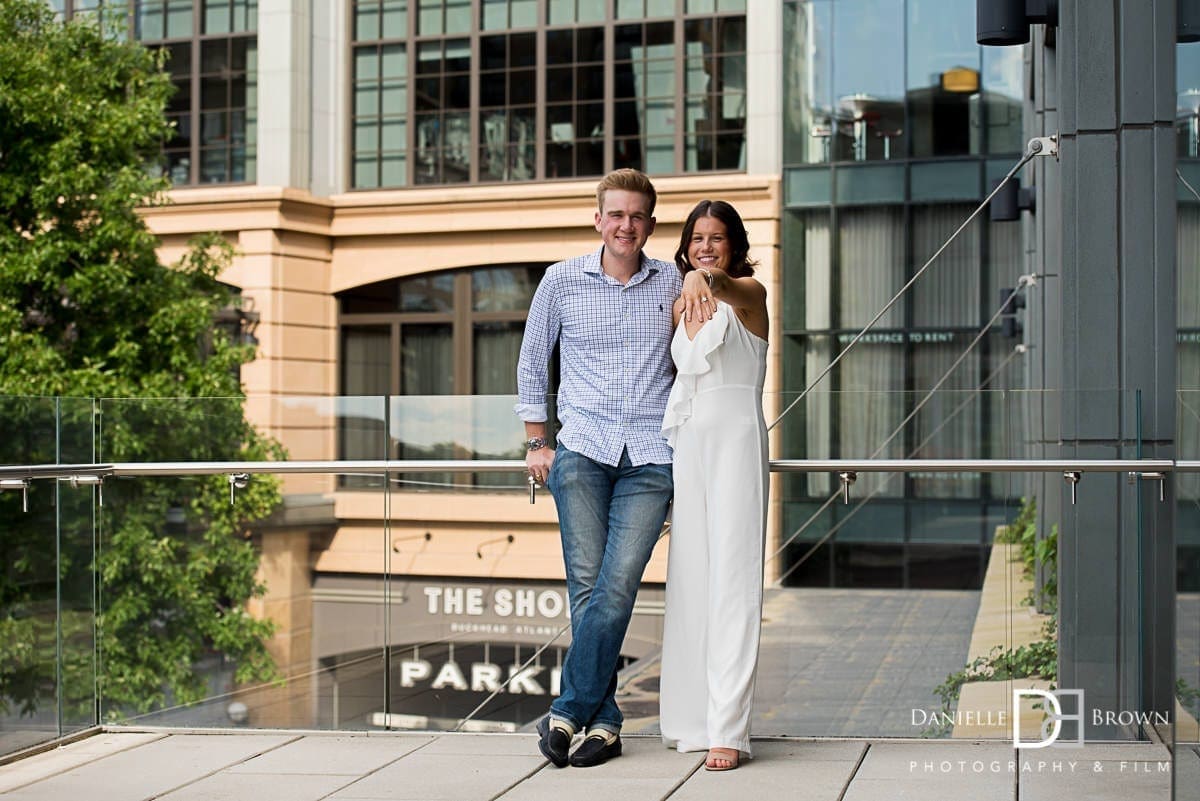 OK show off! I love when a newly engaged bride shows off her new bling for her Buckhead Surprise Proposal photos!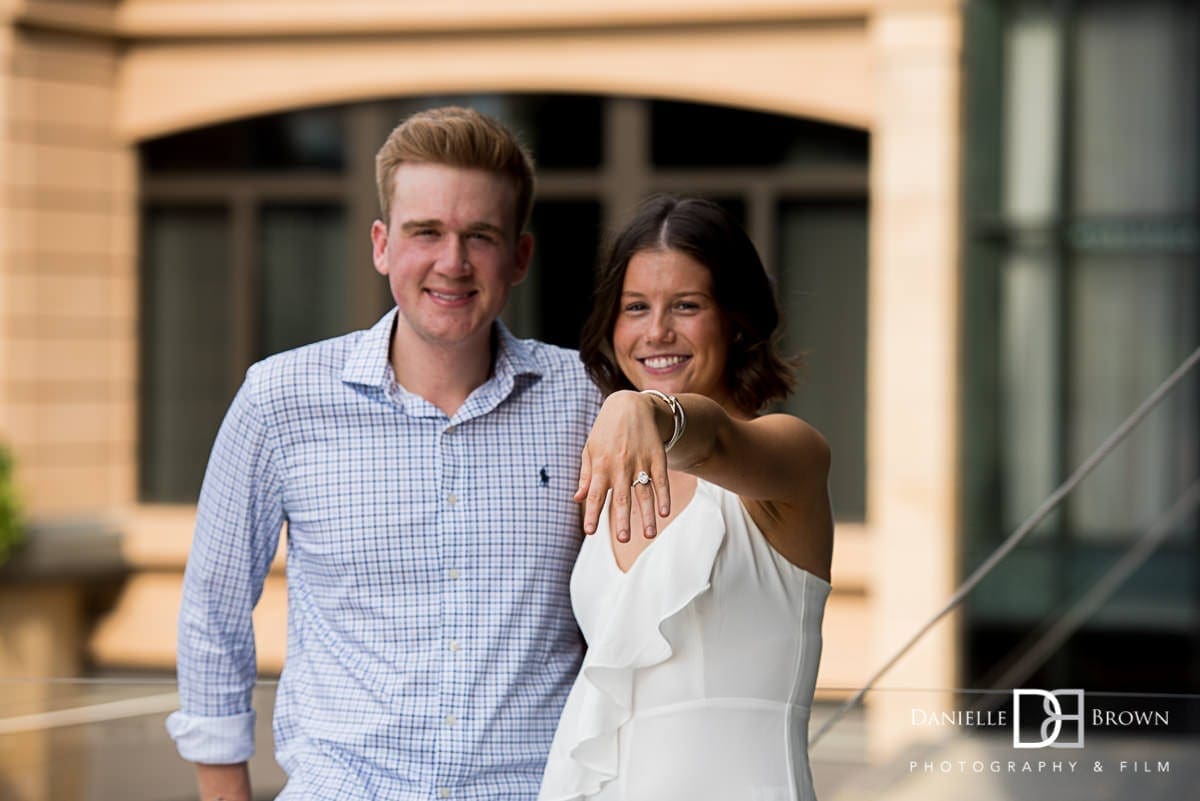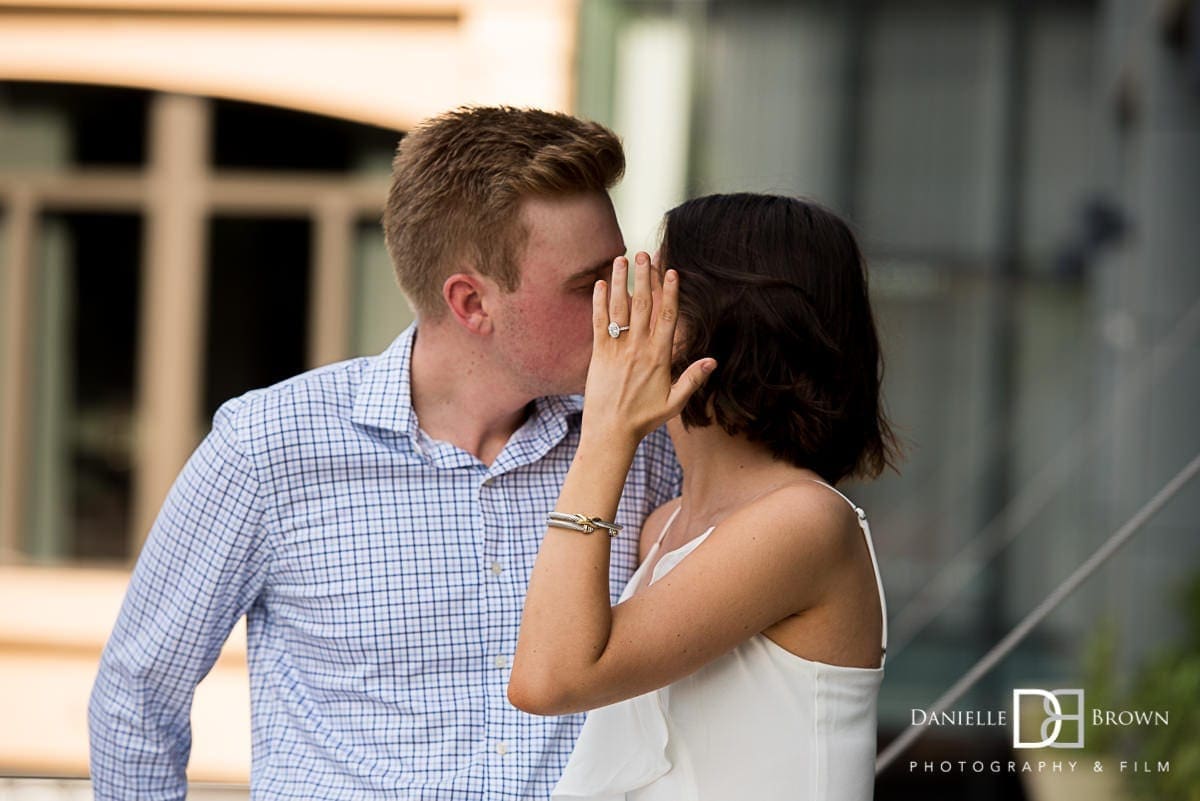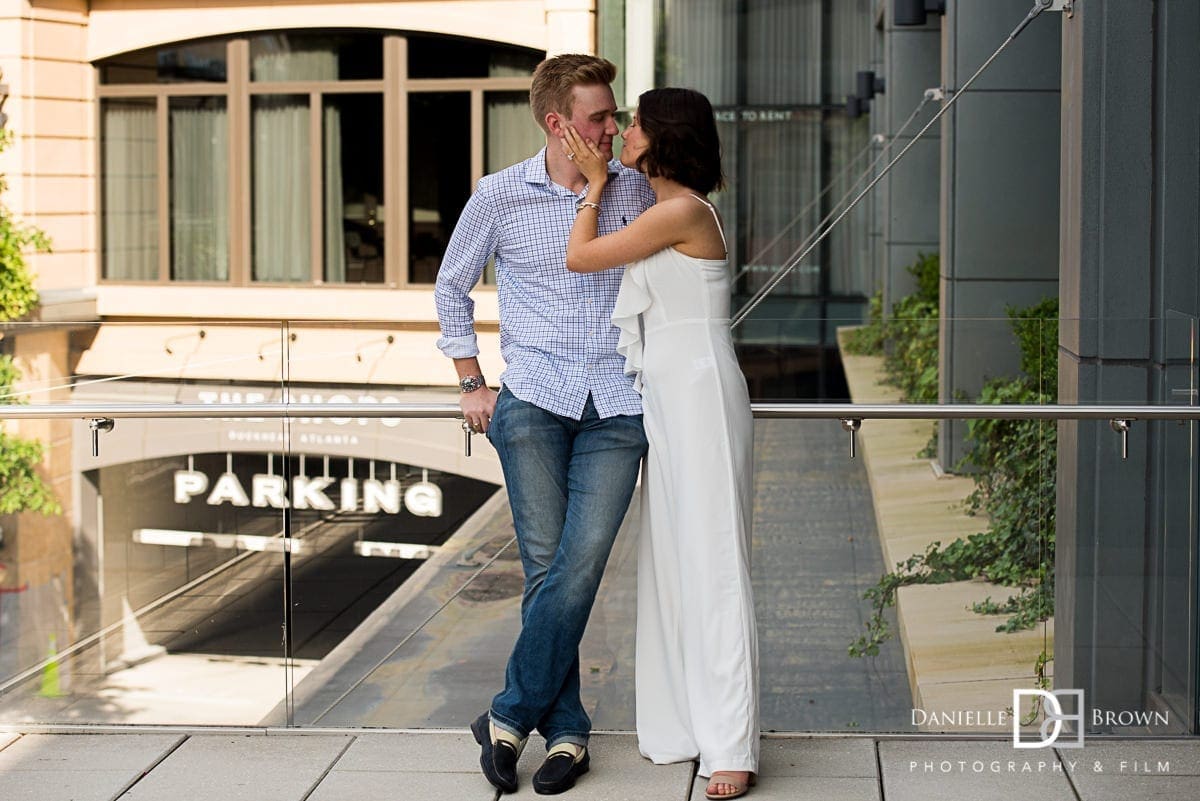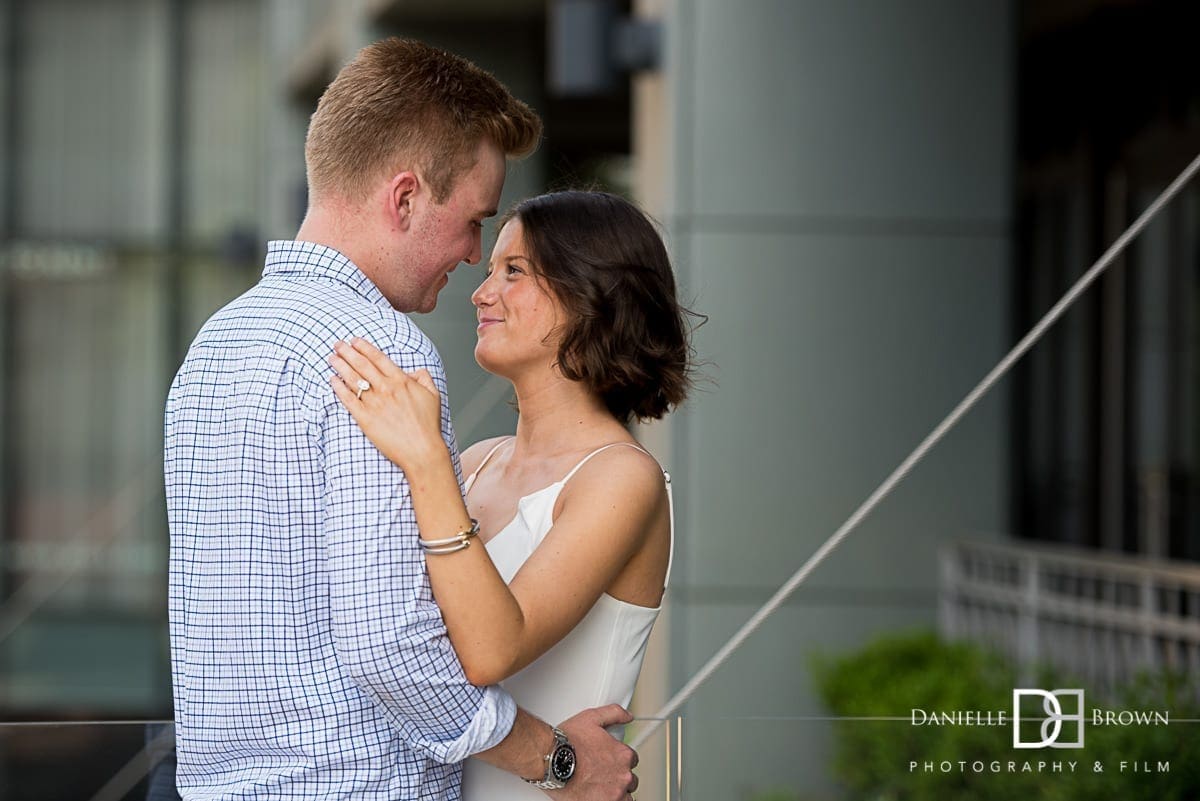 You can really see how in love and happy Trevor & Tori really are!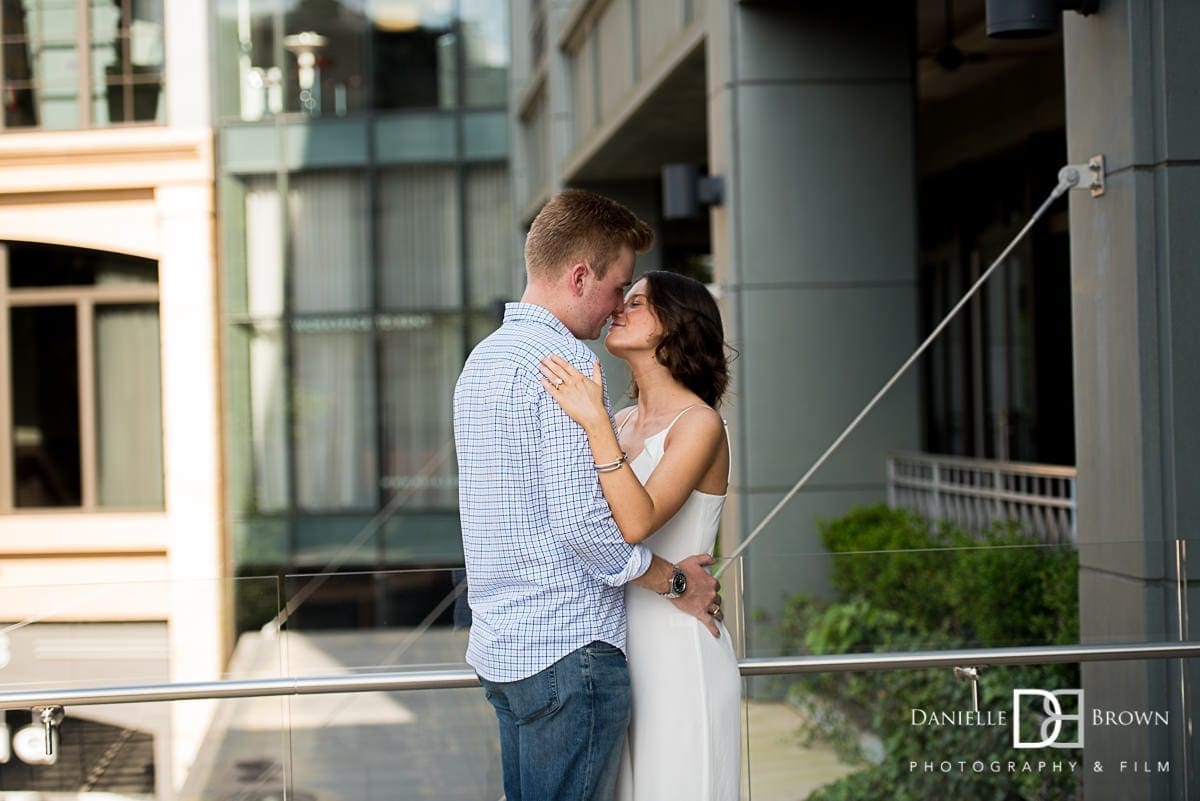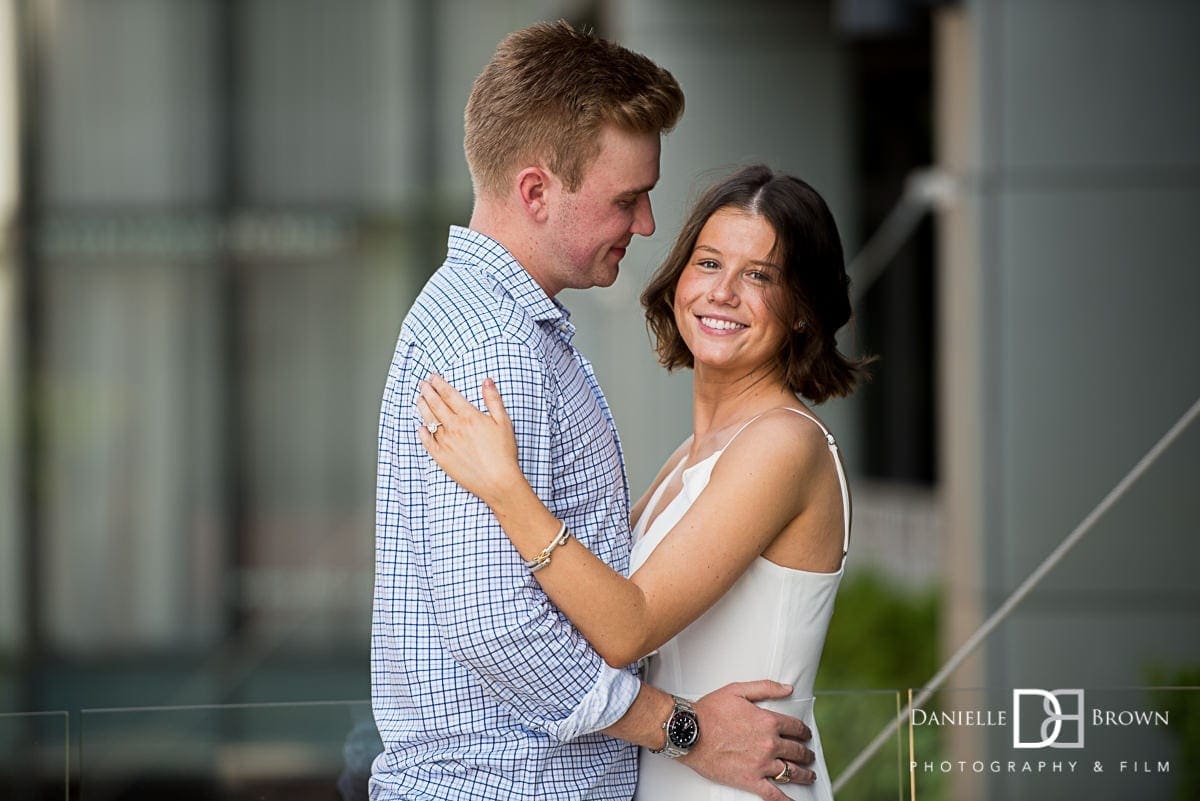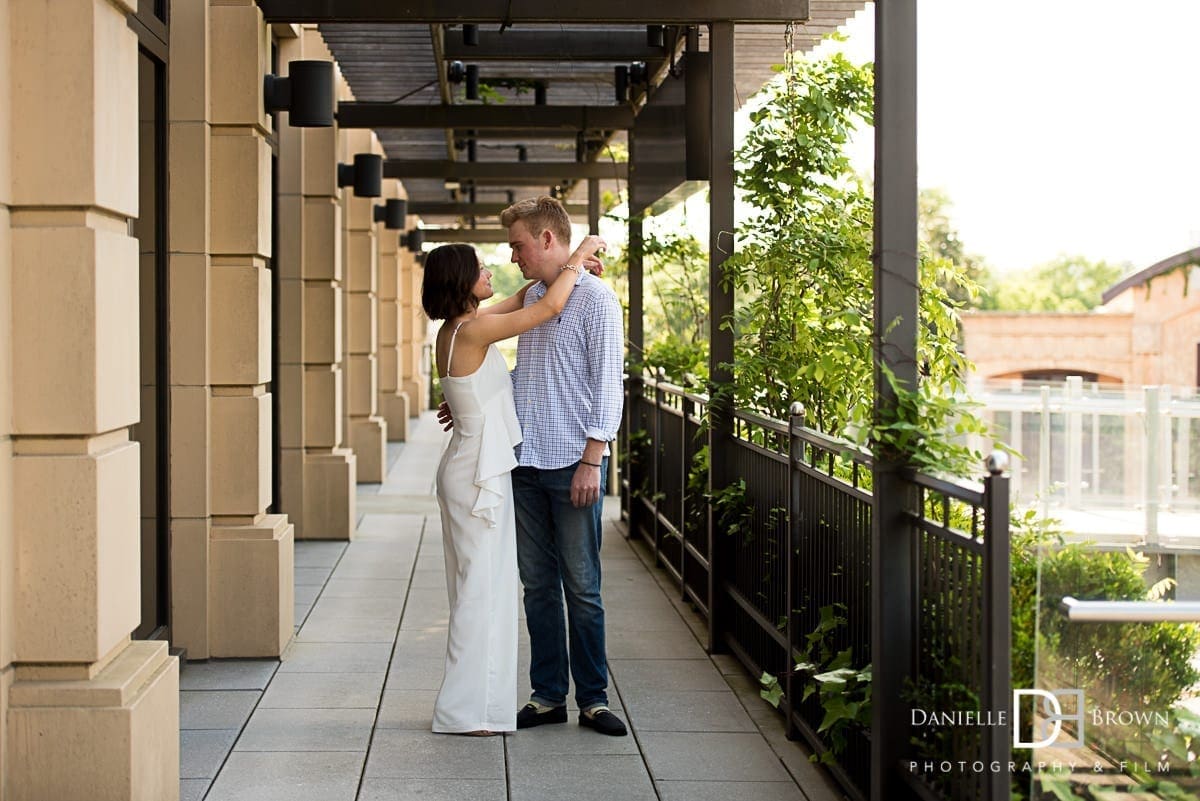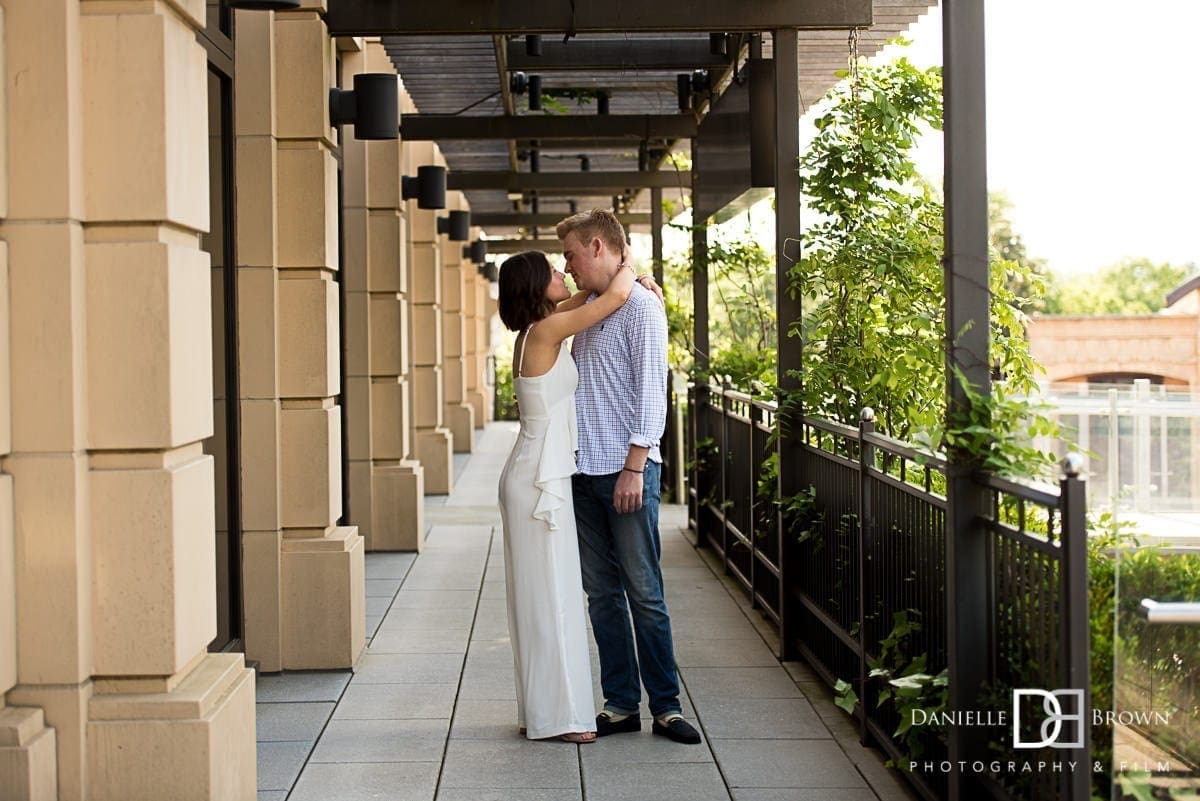 I'll tell your story in pictures…
How did you meet?
We met in Chicago on during business training. It's a super cute story… August 2019 I hopped on a plan to Chicago on a business trip with my co-Worker. It was a company wide training for newly-hired analysts across the entire company. Everyone was in different training classes based on our sector, so I was in real estate. I remember not looking forward to training, because A) we would be sitting in classroom settings all week and B) I was alway from all of my friends for two full weekends and one work week.
This particular day I took my seat in and had a friend on one side, and a total stranger on the other side. I was not paying attention, so of course I pulled out my phone and started surfing Tinder. Unfortunately for me, we had a test afterwards on the day's material, and I was out of luck. I turned to the stranger sitting next to me, hoping to charm some help out of him. Trevor reluctantly helped me as he saw swiping for a good bit of the class. I was instantly attracted to his southern accent!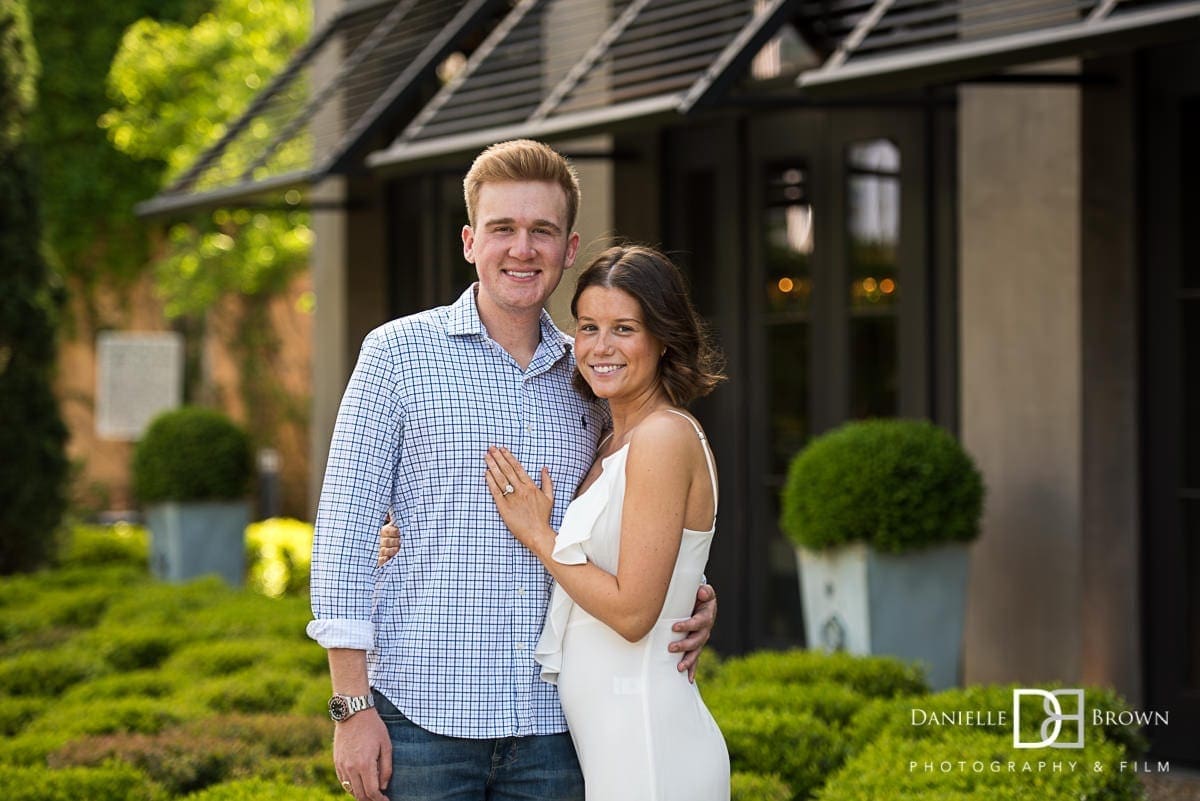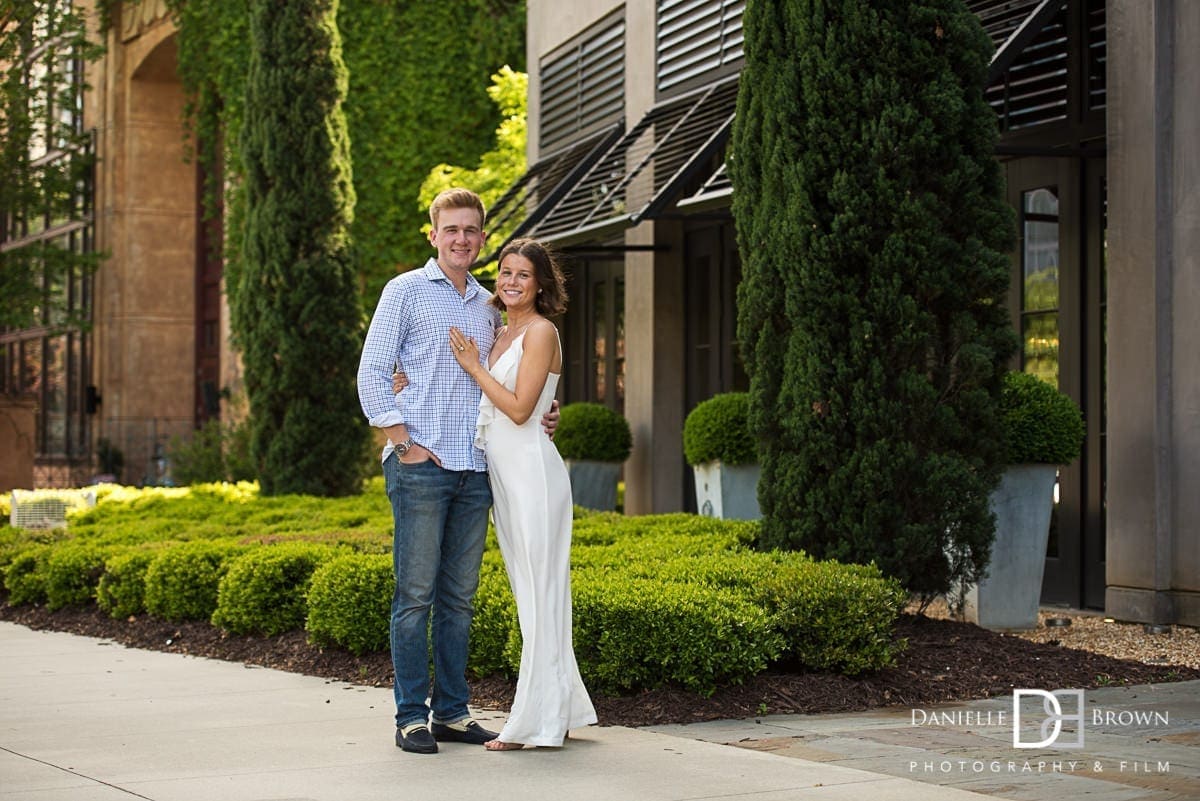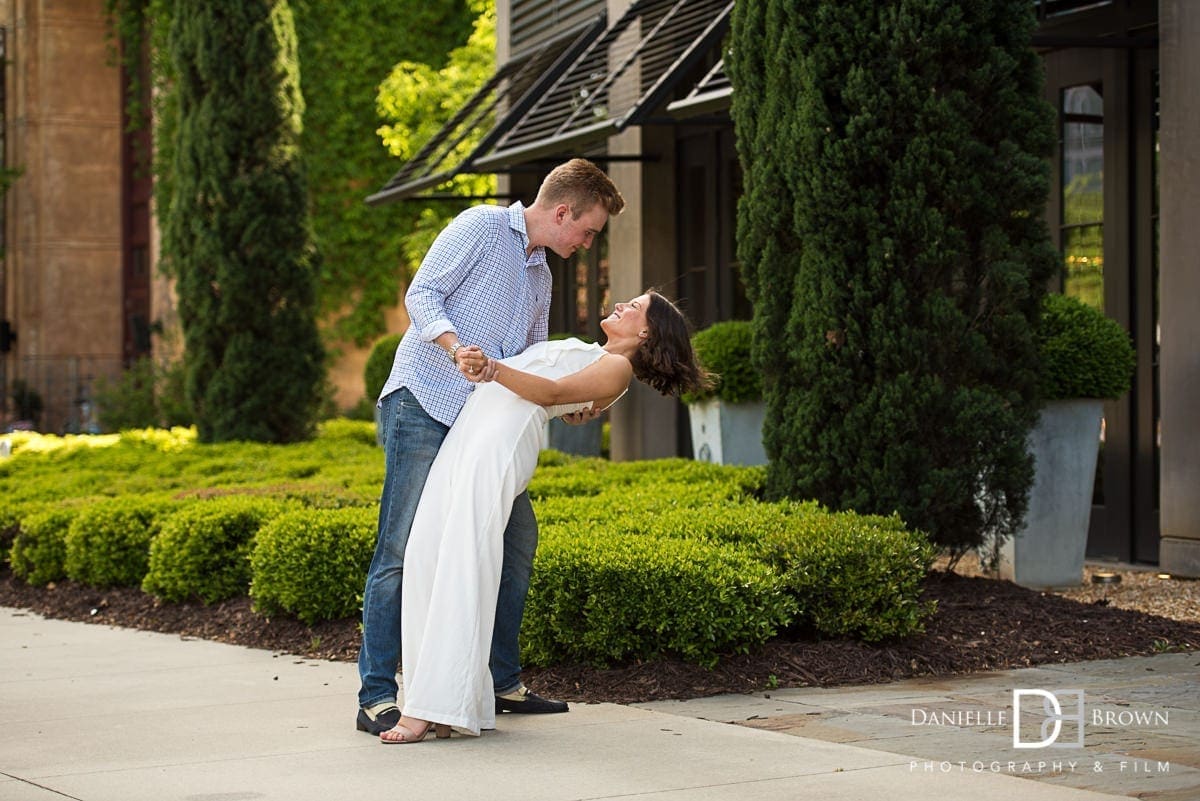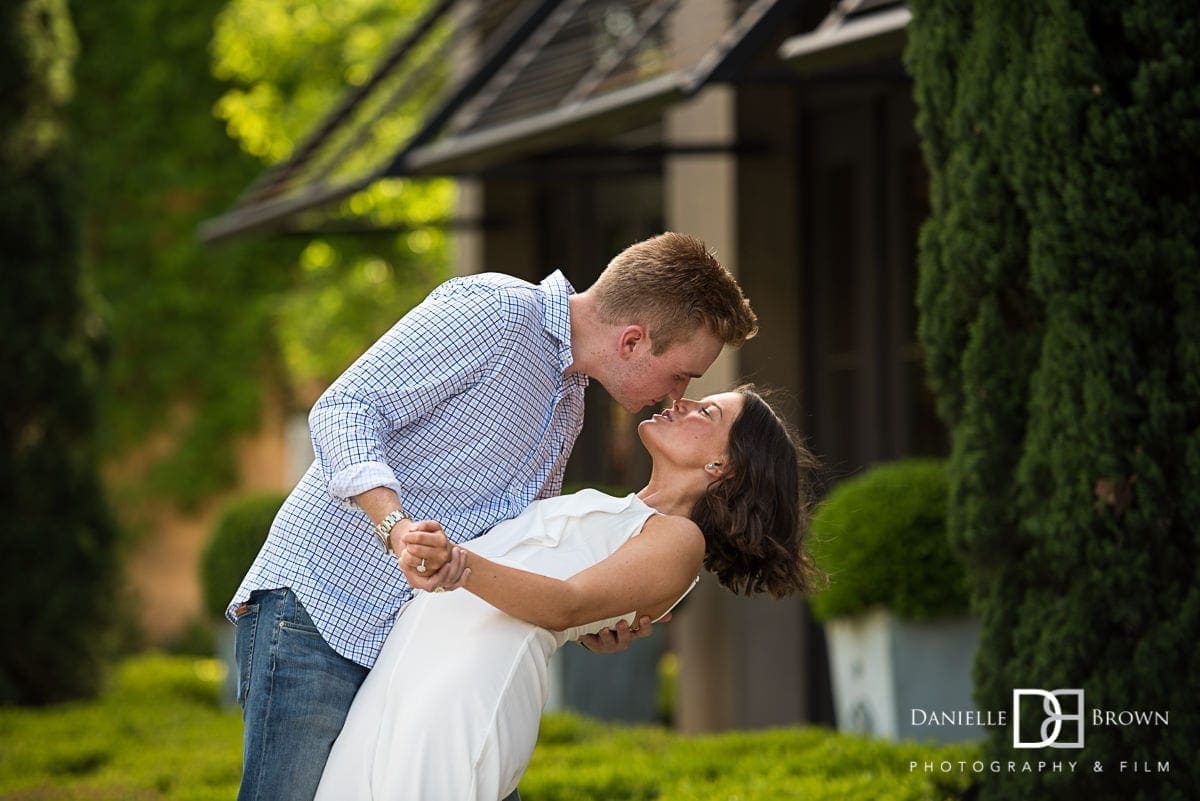 What was your first date?
The next day I quietly admired this southern mystery man from the other side of the classroom. When training was done, we all decided to go out to the bars to celebrate the long week being done. This was my chance, and I knew that I wanted to get to know this man even more. I remember he ordered a Jolly Rancher drink, and he became even more cool. I asked for some, and stupidly drank right from his straw without even thinking and then proceeded to sit right next to him again. After a few minutes of conversation, we connected instantly.
We decided to walk back to the training centre, and he spoke of all the wonderful things he would do for his future girlfriend if he had one. At that moment, I knew we were meant for each other and it was love at first sight for me. That night we sat by a fire and talked for hours. Literally. I knew that Trevor was my person and that I could not let him go. When I left Chicago the next morning, a piece of my heart was left there and I knew that my better half was currently flying to Atlanta.
It took two weeks before I made the decision that I needed to go and visit him. I booked an immediate plane ticket for 5 days and patiently waited. I remember being scared of getting into something that was so unfamiliar such as international long distance. Normally, I am the first person to worry about everything. But my heart felt so protected and I always knew where I stood in the eyes of my southern gentleman. When I got to Atlanta, I was worried that It was going to not meet my expectations after weeks of loving texts and long face time calls.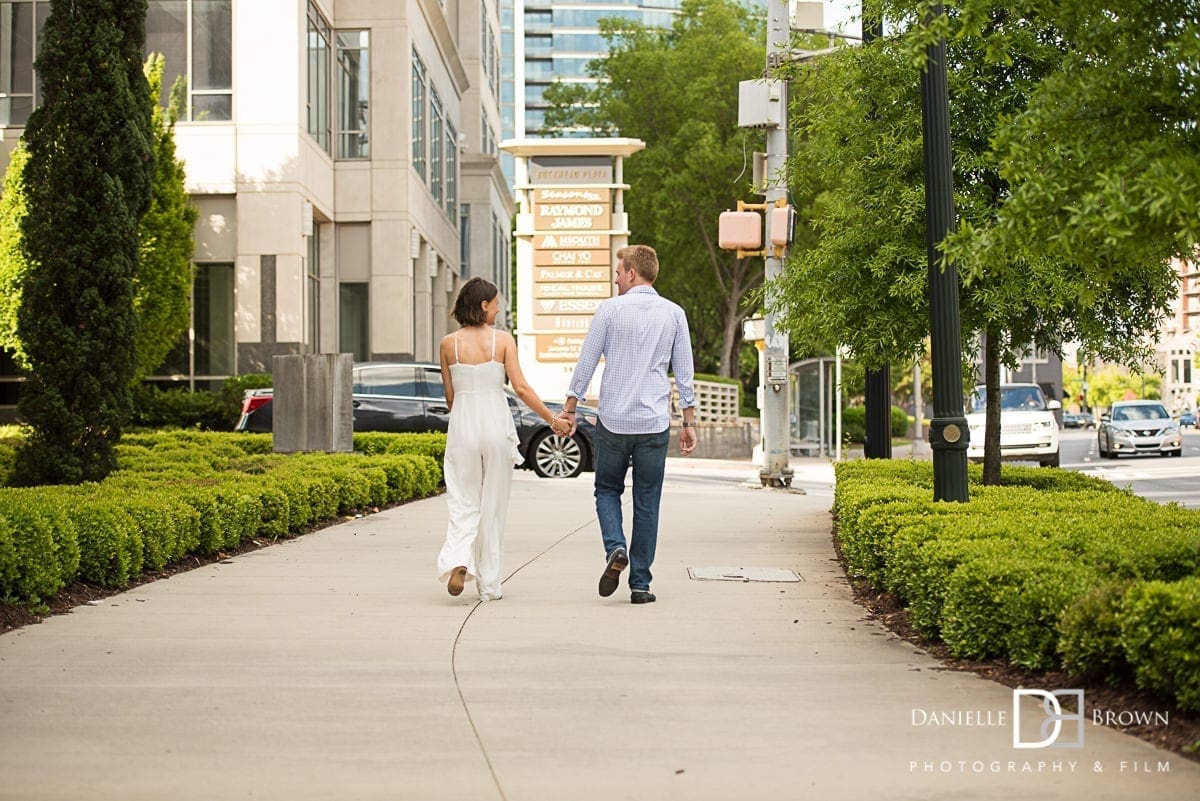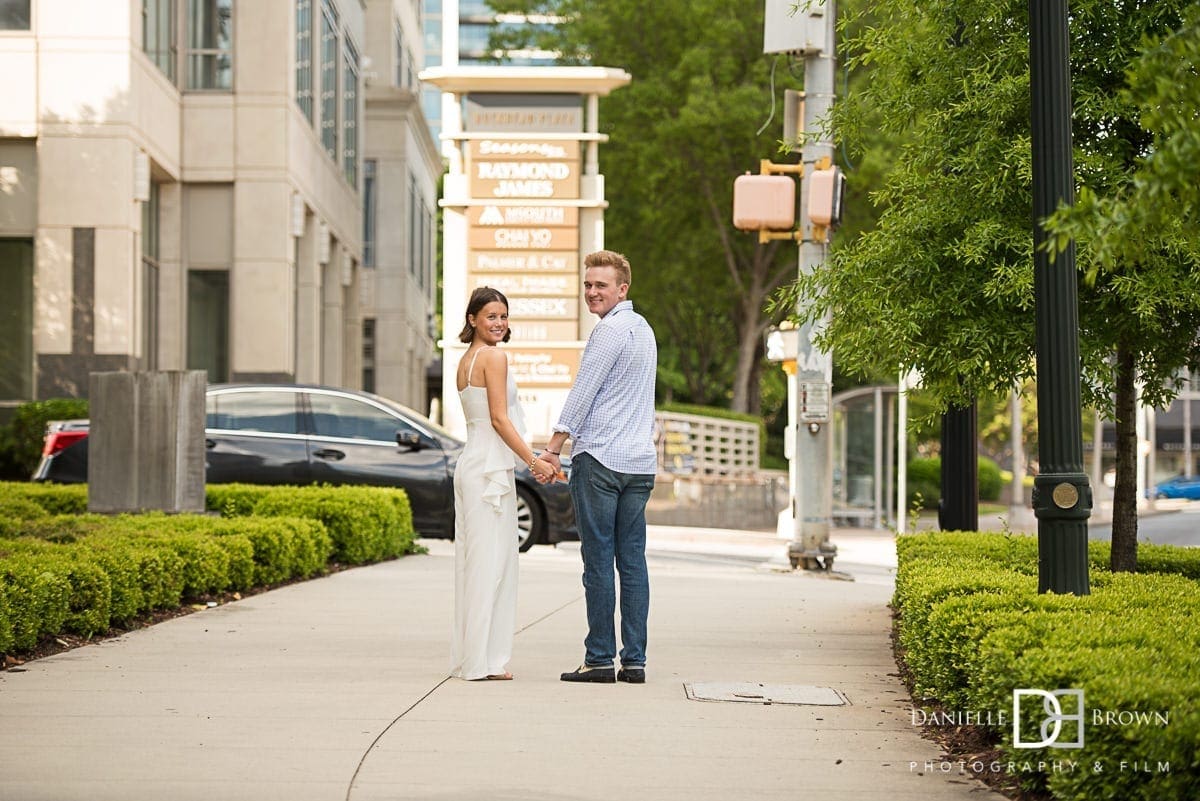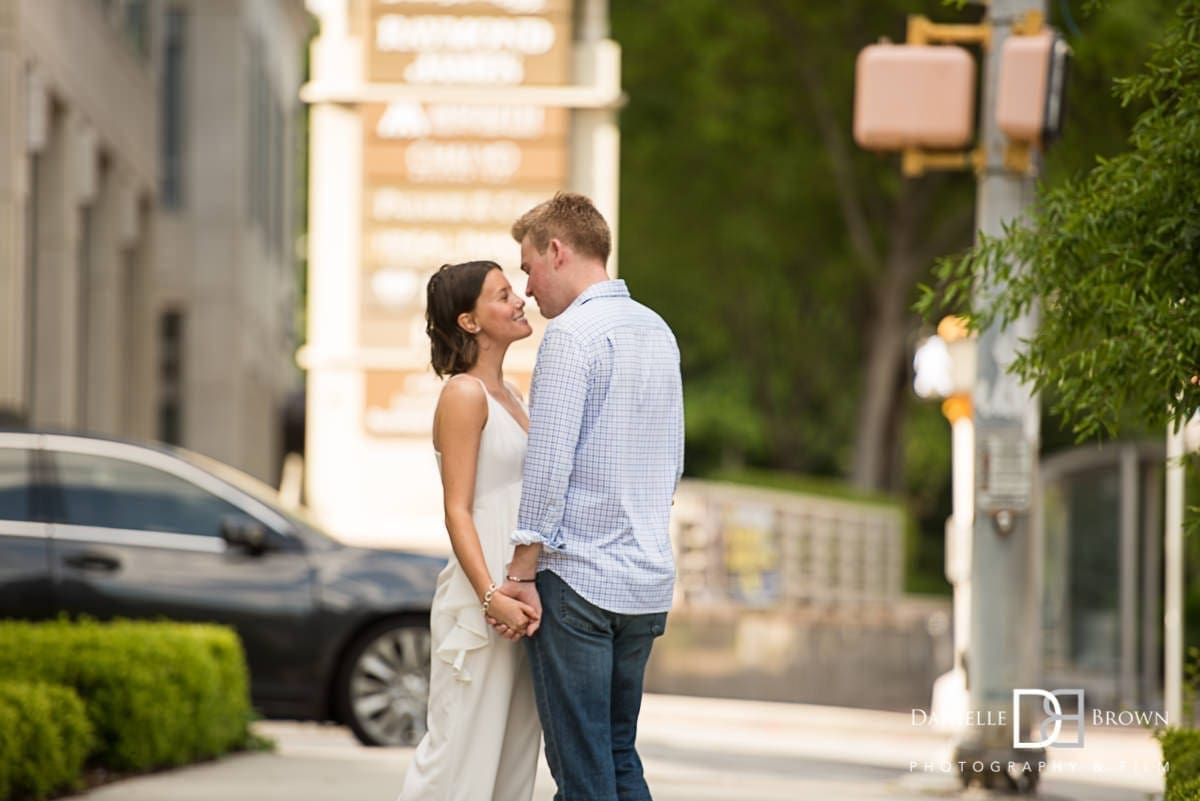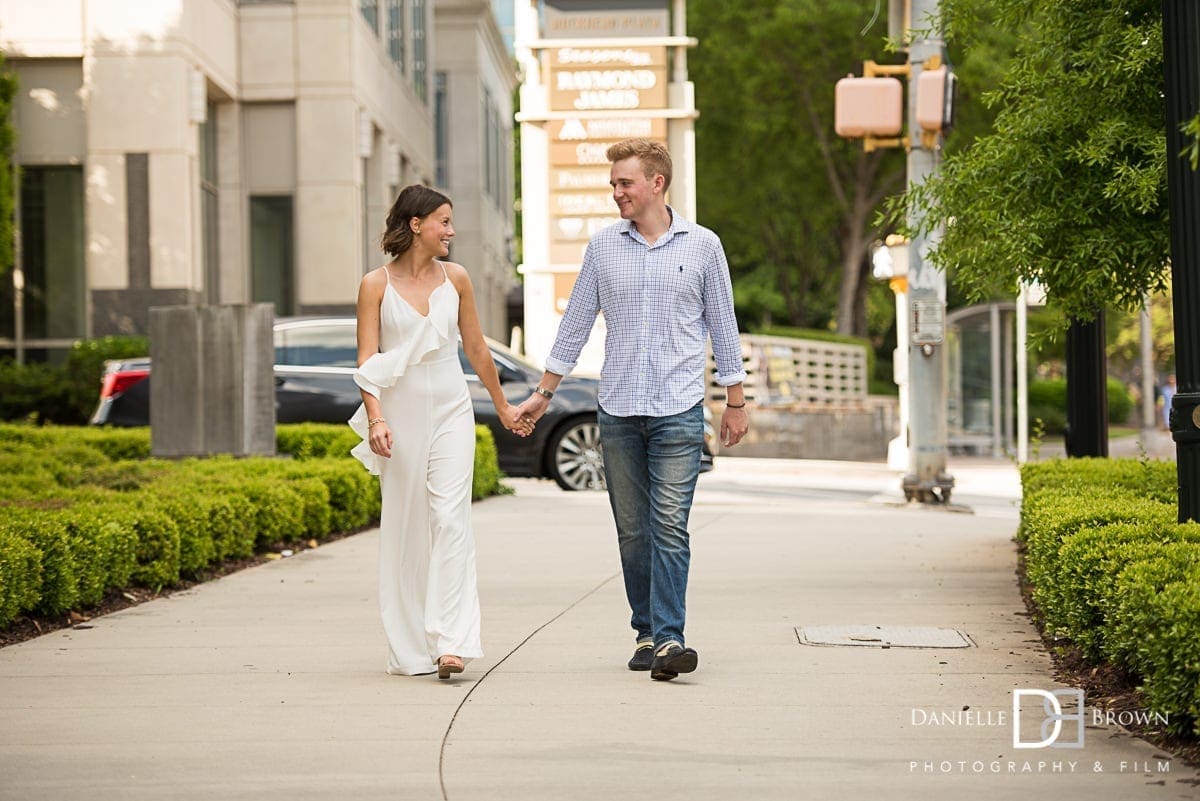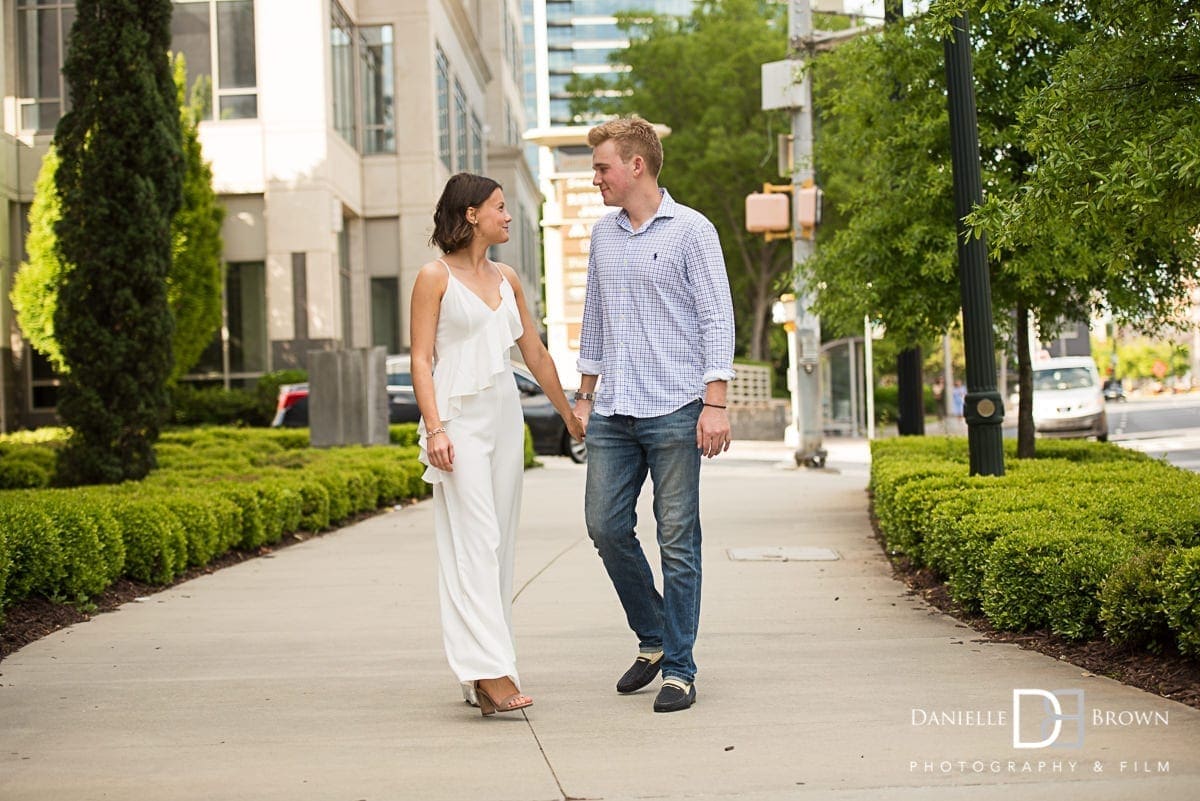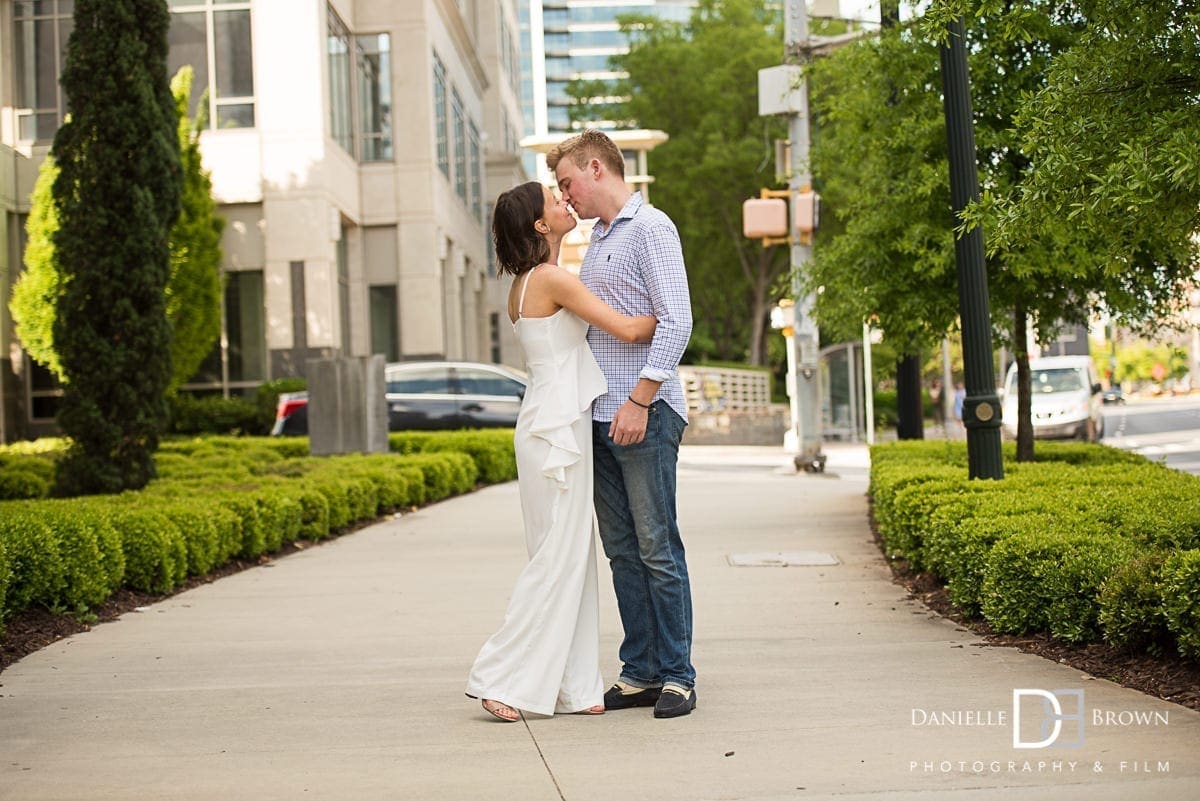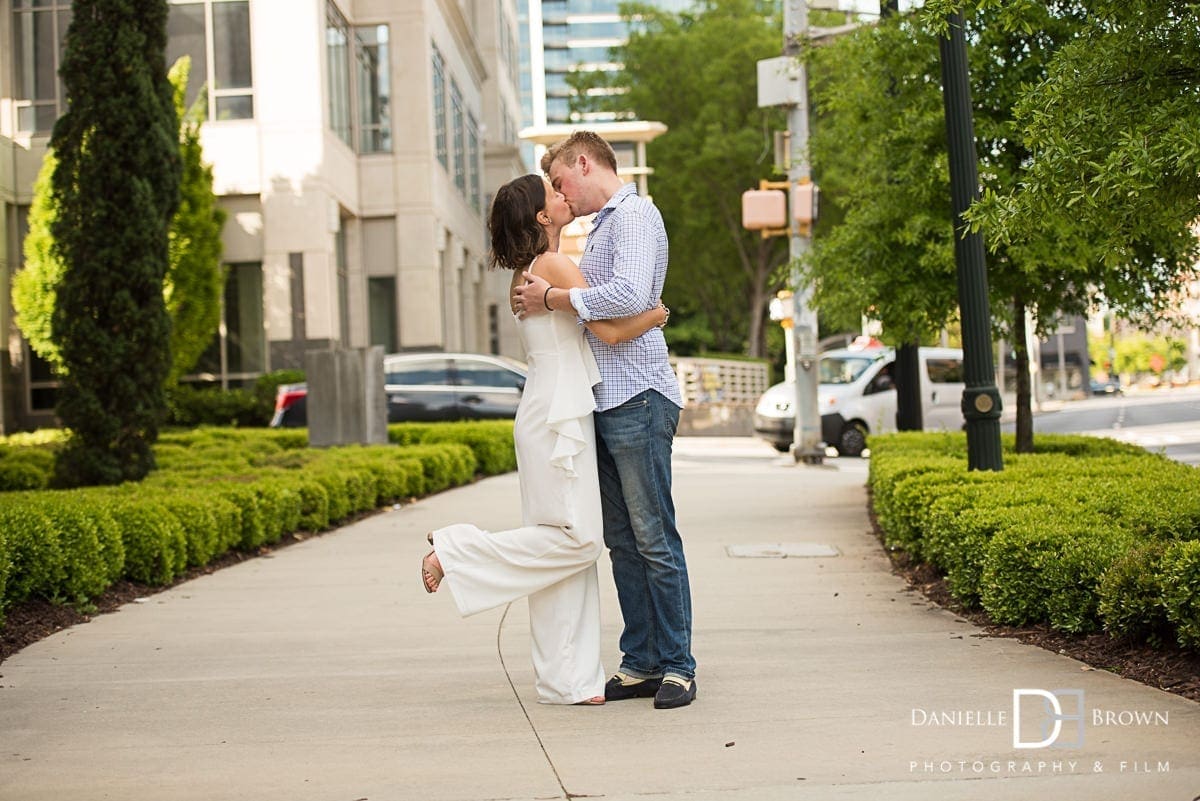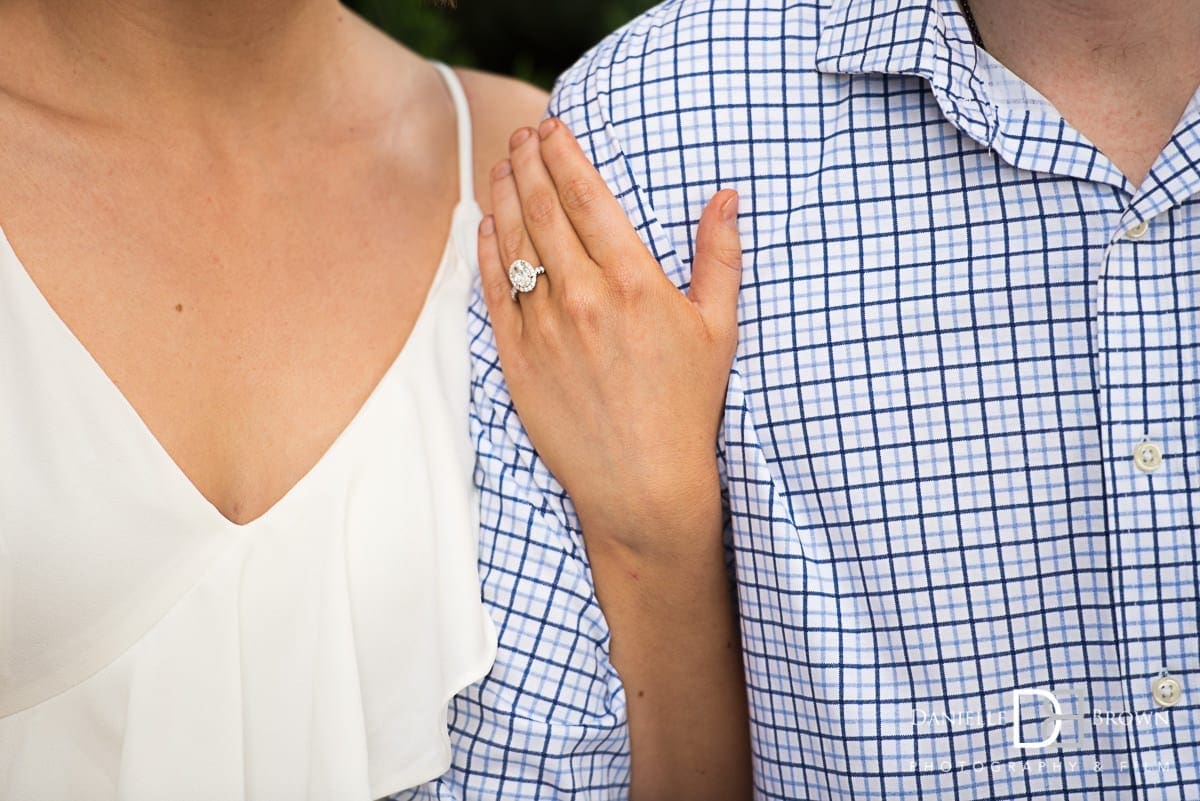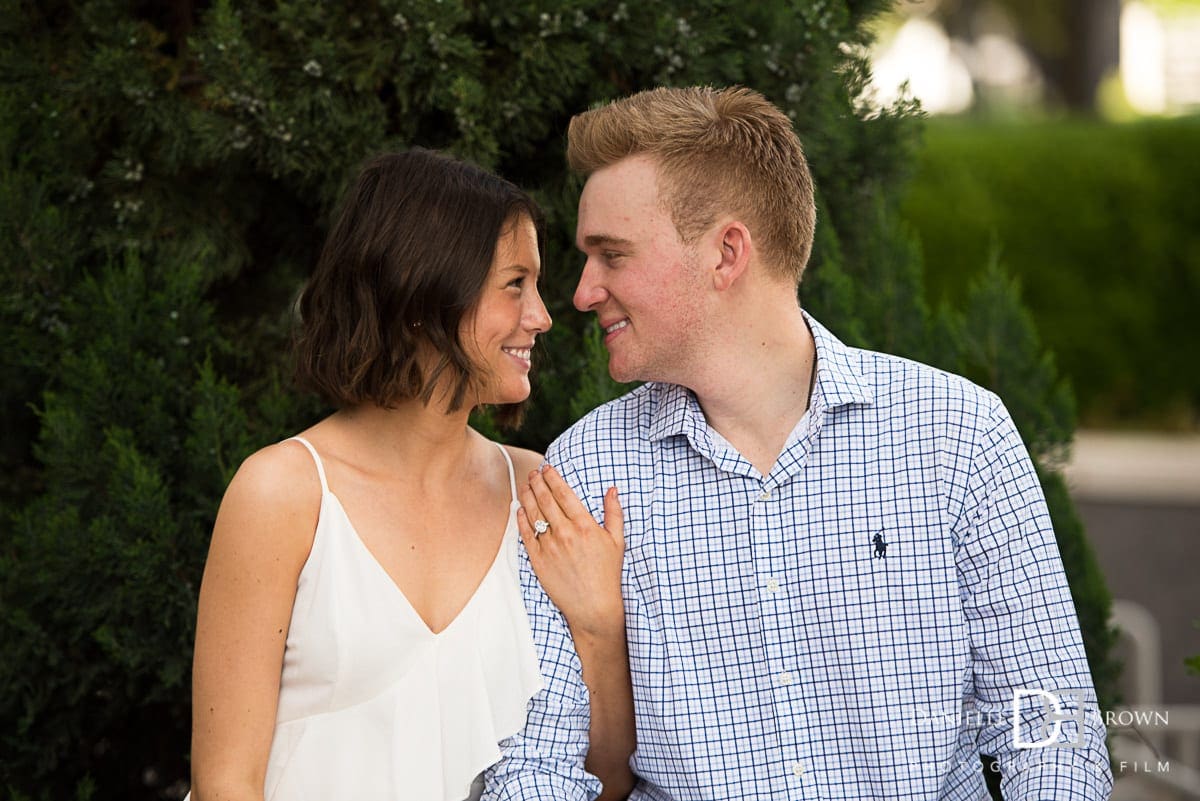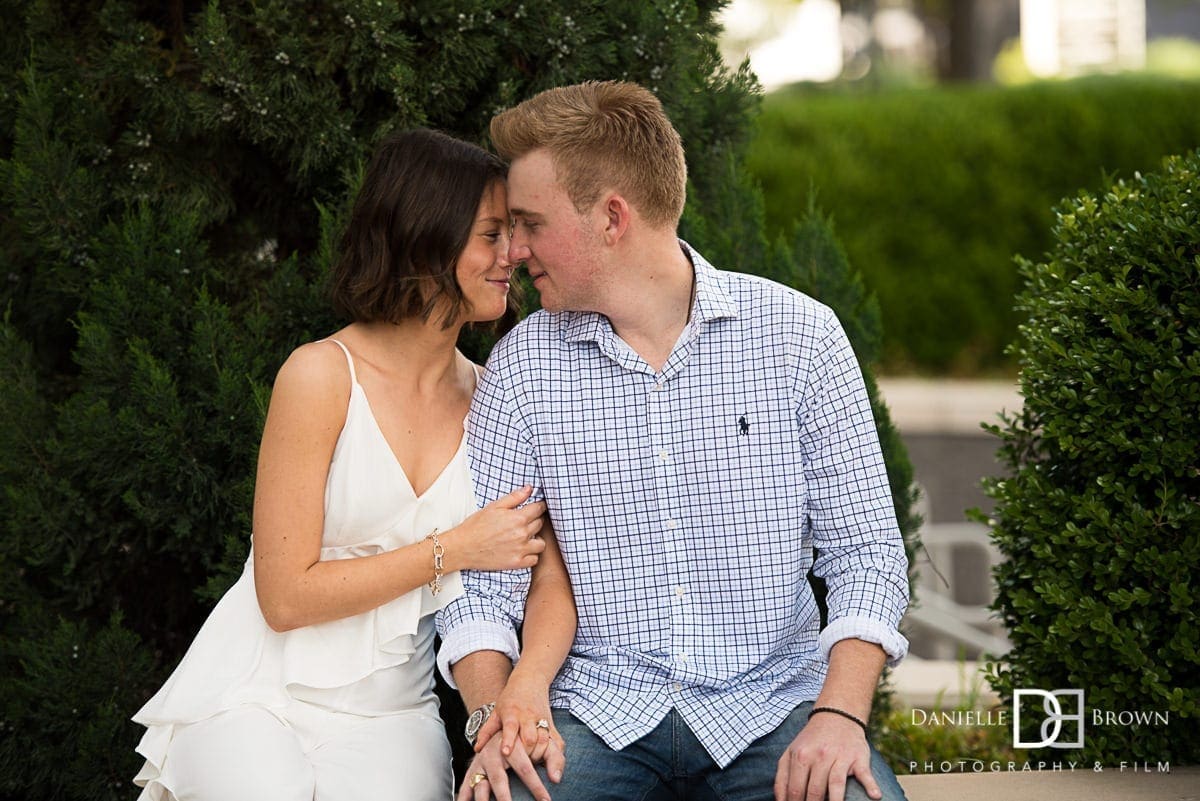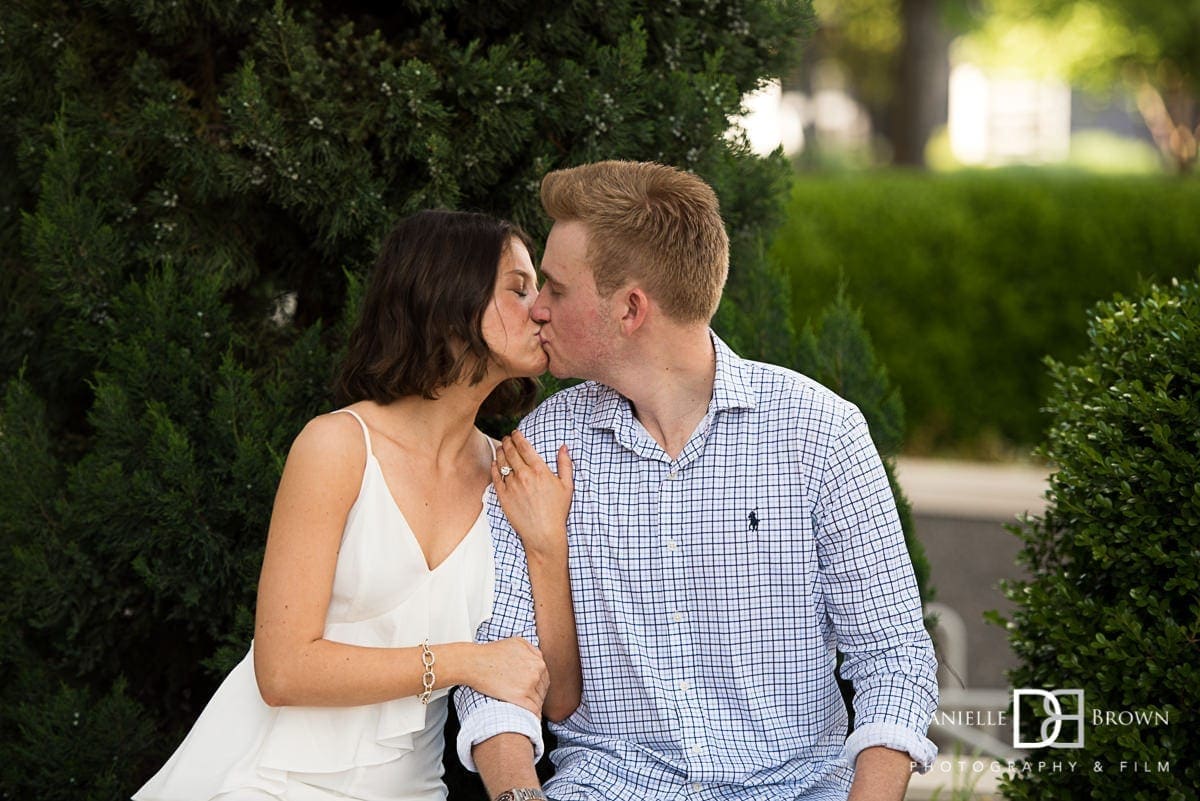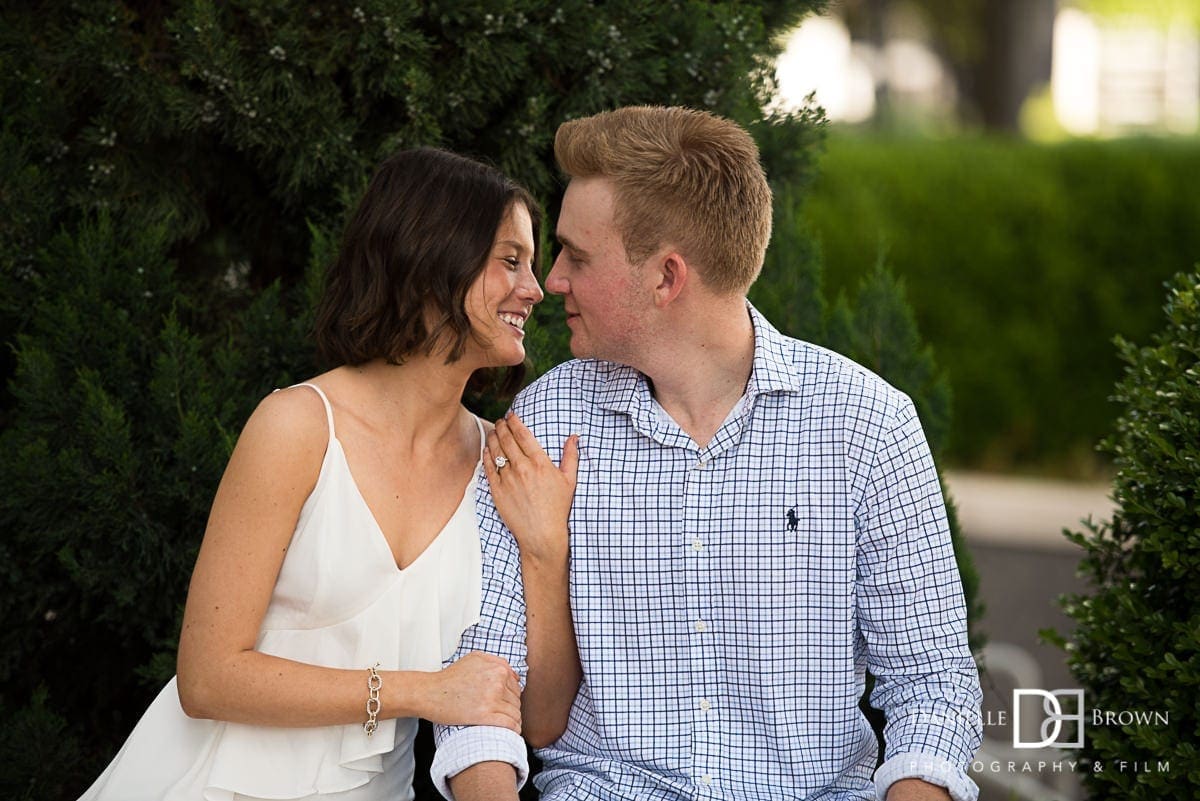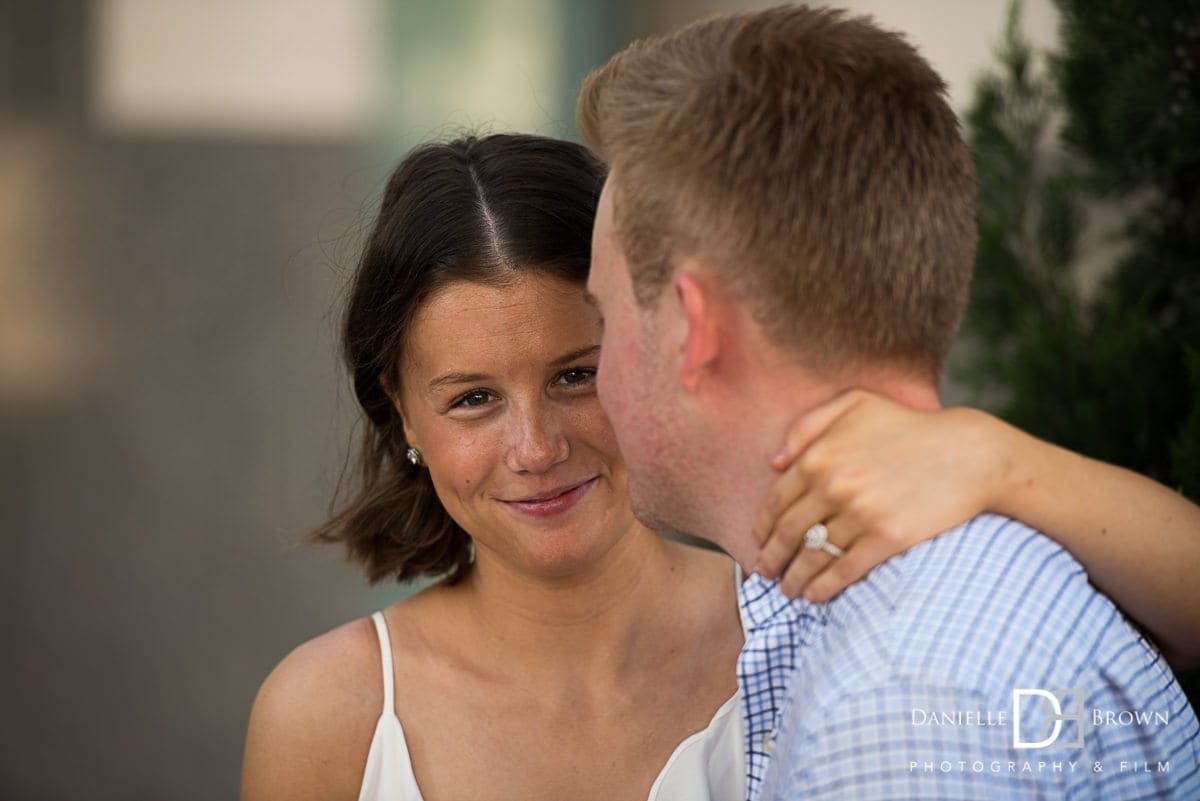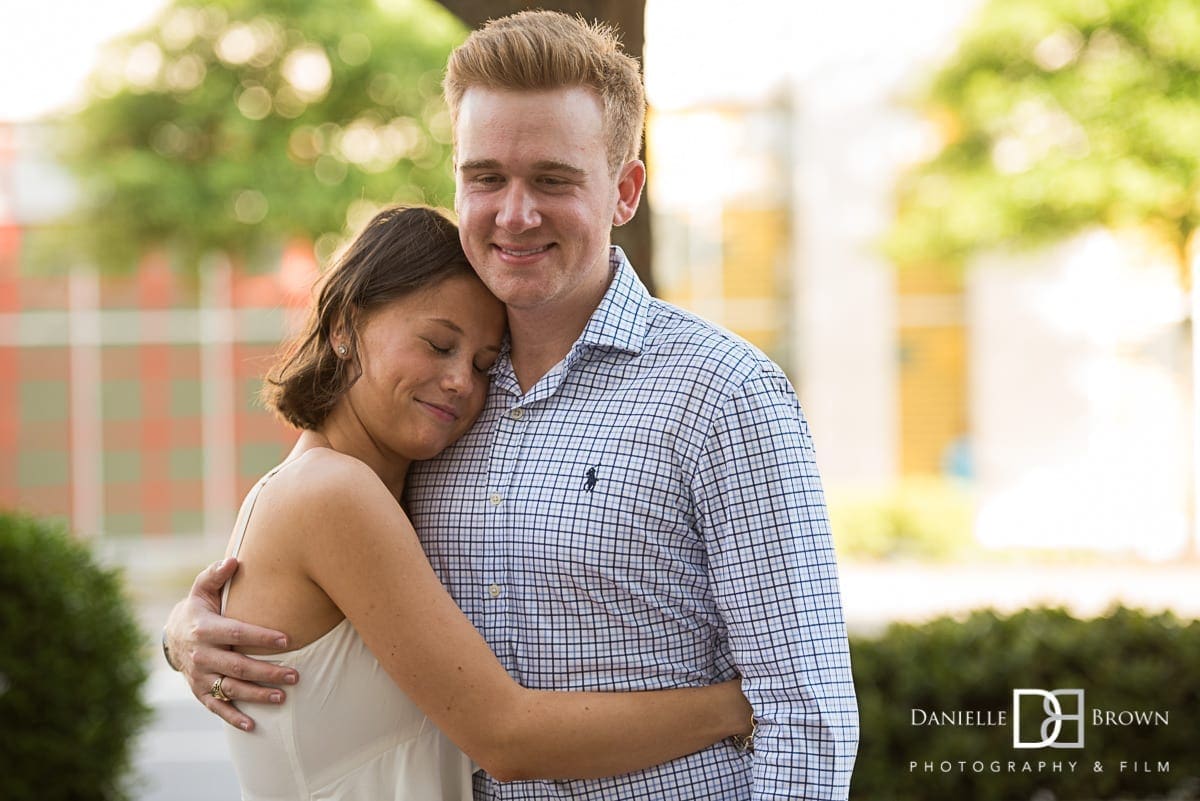 What was dating internationally like?
The next day, we went to Alabama on a site inspection for work. Holding his hand in Alabama instantly allowed me to see a future, and filled my heart with love. My first trip to Atlanta was incredible, and I remember leaving feeling heart broken and incomplete. I got into the airport, and all I could do was cry and think about the wonderful memories that we had just made. That morning after he dropped me off, he booked a trip to Toronto to see me in three weeks and work from our office. I returned back to Toronto, and the weeks passed. We fell so madly in love, so fast, and so raw.
This southern gentleman became the love of my life, and the fire the fueled my soul. We soon built a flight plan to see each other every 5-10 days, and at most 10 days. Compromises with our finances were necessary but worth it. Trevor & I had to take late night Friday night flights to avoid missing any corporate work time, spent countless hours in airports, flight delays, cancelations and even a 24 hour visit. Why? Because thats what you do when you love someone with all of your heart, when you love someone with no conditions.
Were you surprised?
I knew after a few months of dating, that this man was my future husband and I would do anything for him. On Saturday, April 25, 2020 my dreams became my reality. Trevor got down on one knee and popped the question. I would of given him the same exact answer if he asked the first day I met him: "YES!"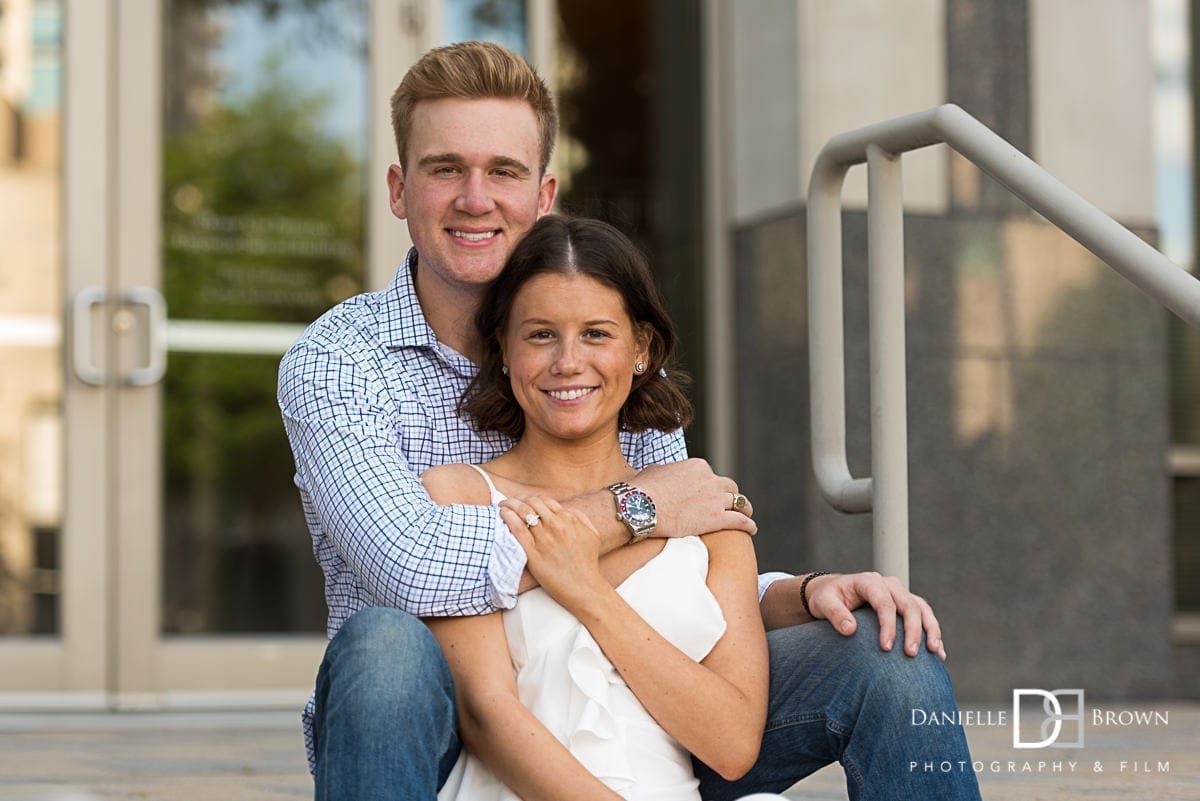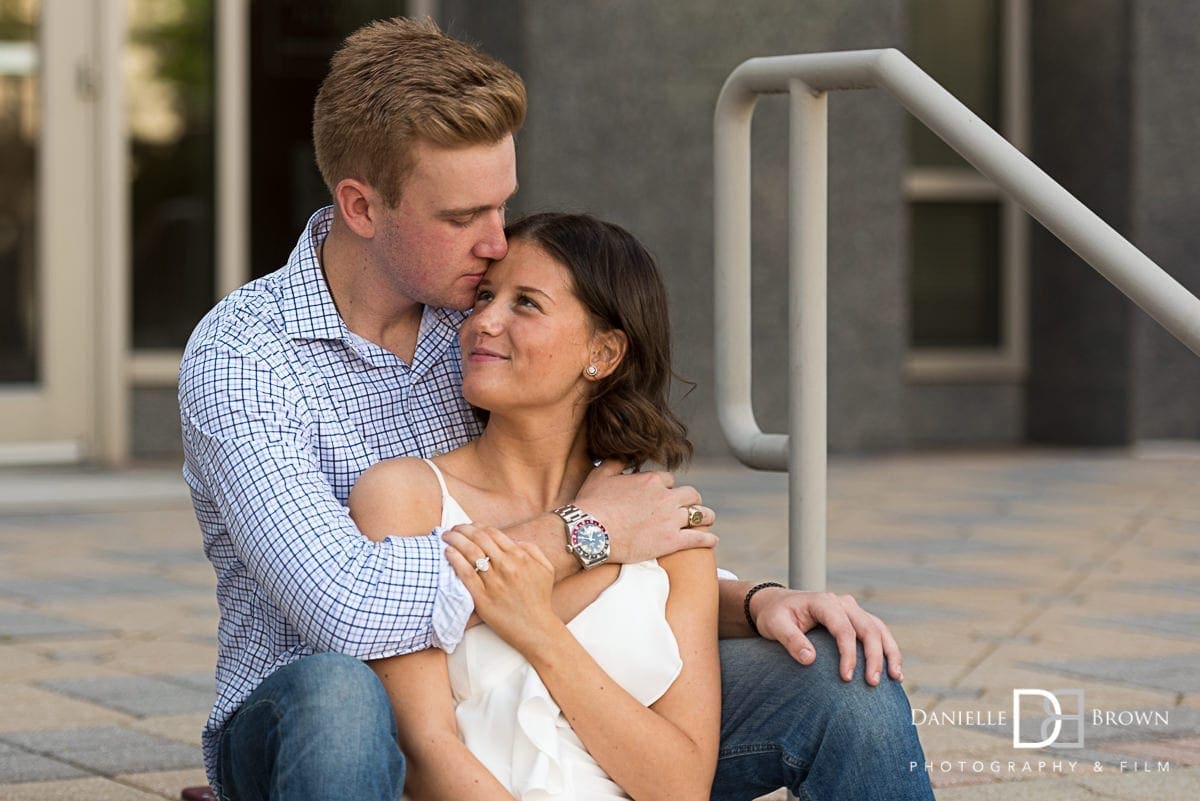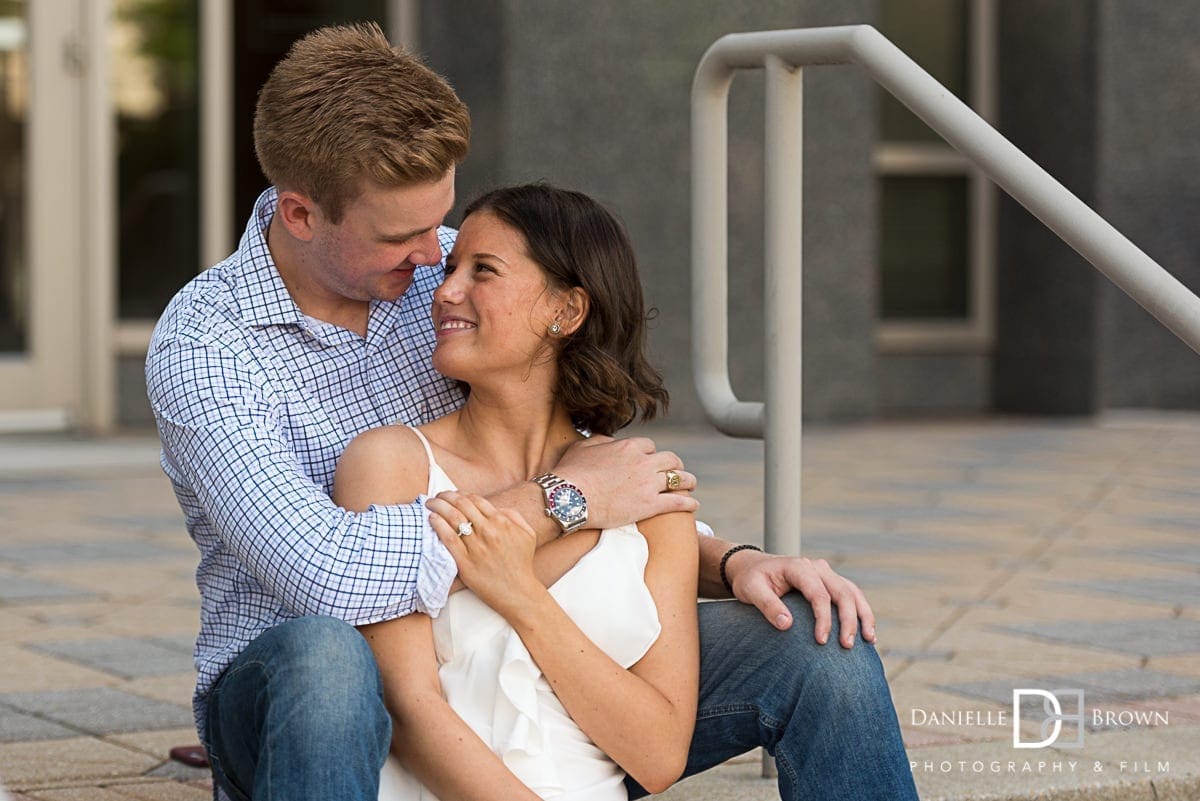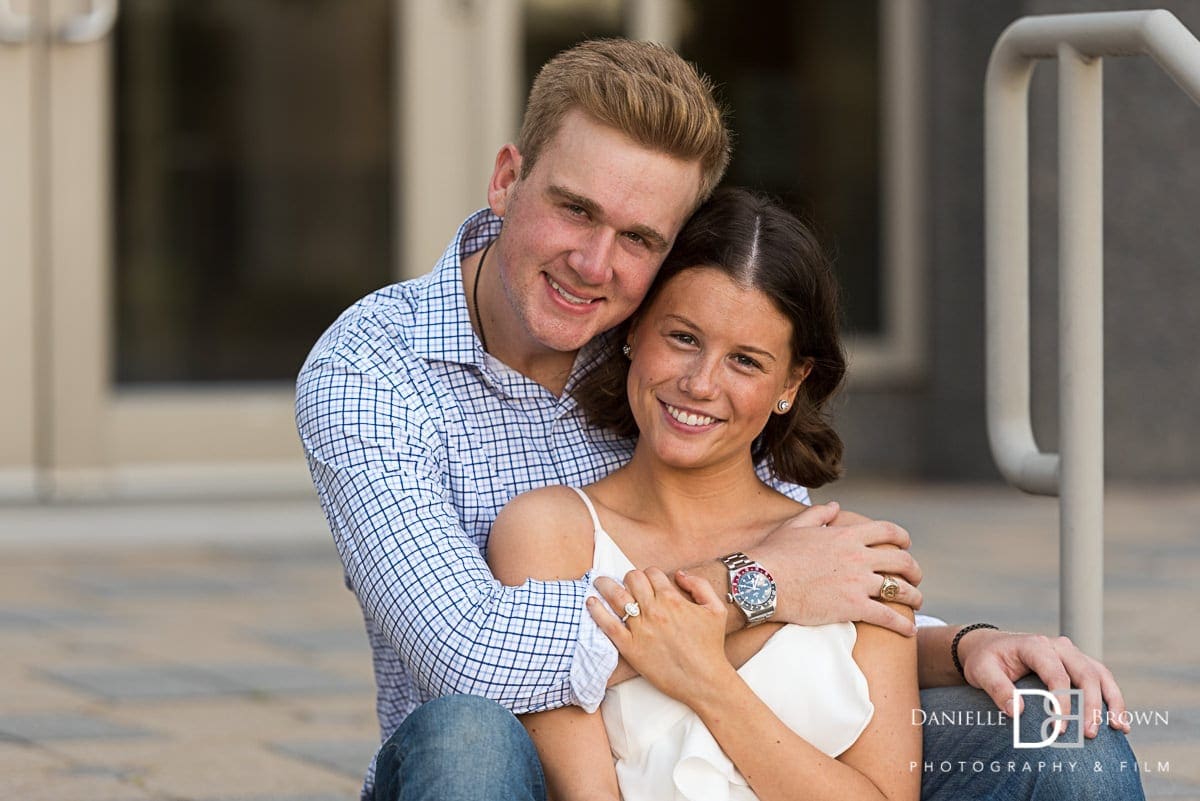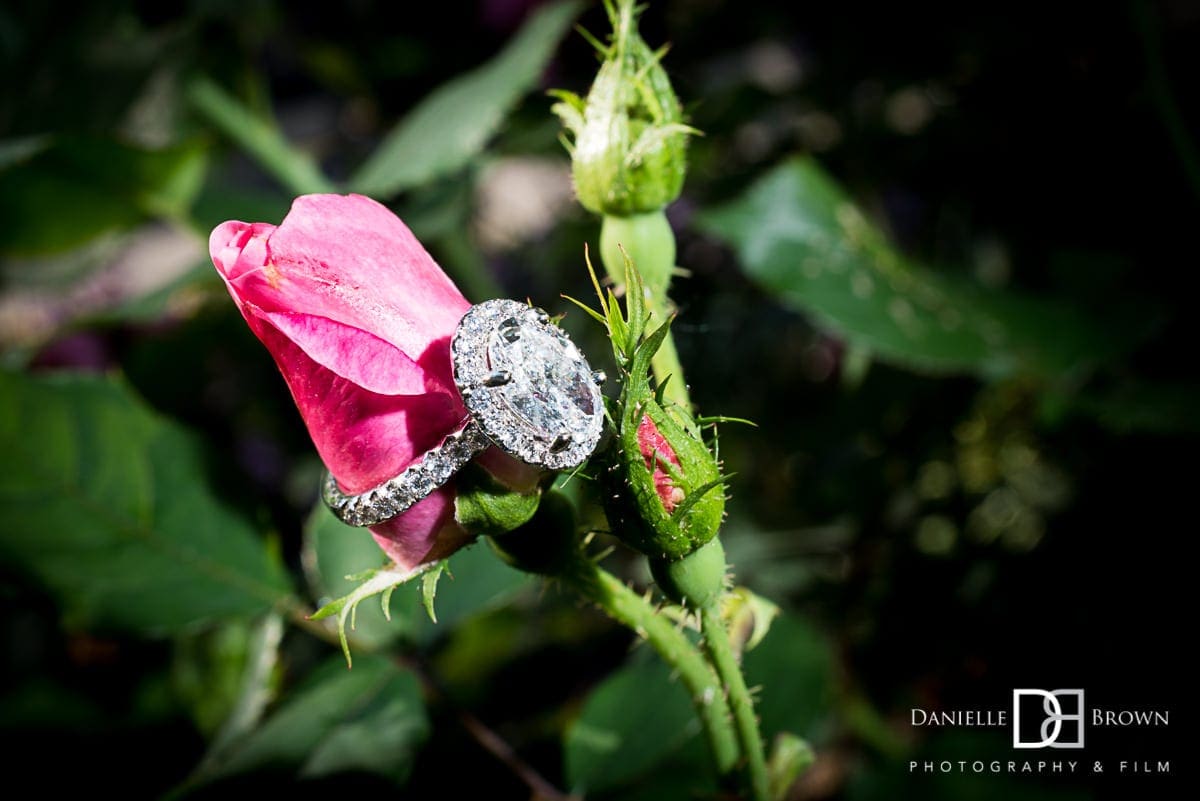 Liked what we did for Trevor? Check out more Atlanta surprise marriage proposals here.