carlotta & charles | november 2017
session type: engagement photography atlanta
photographer: danielle brown
locations: george washington carver hs & south atlanta park, atlanta ga
As soon as I met Carlotta & Charles, I instantly liked them. Soft spoken, full of smiles, you could see the love for each other radiating every time Carlotta or Charles talked about the other.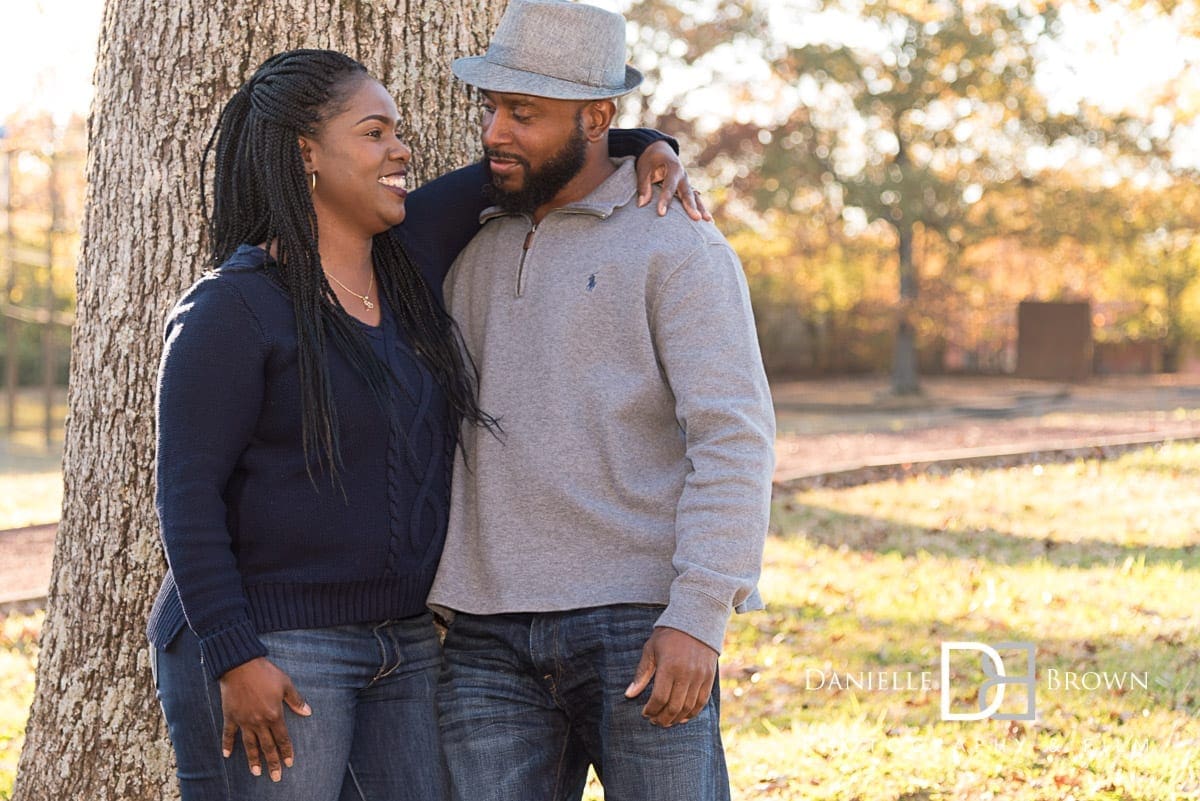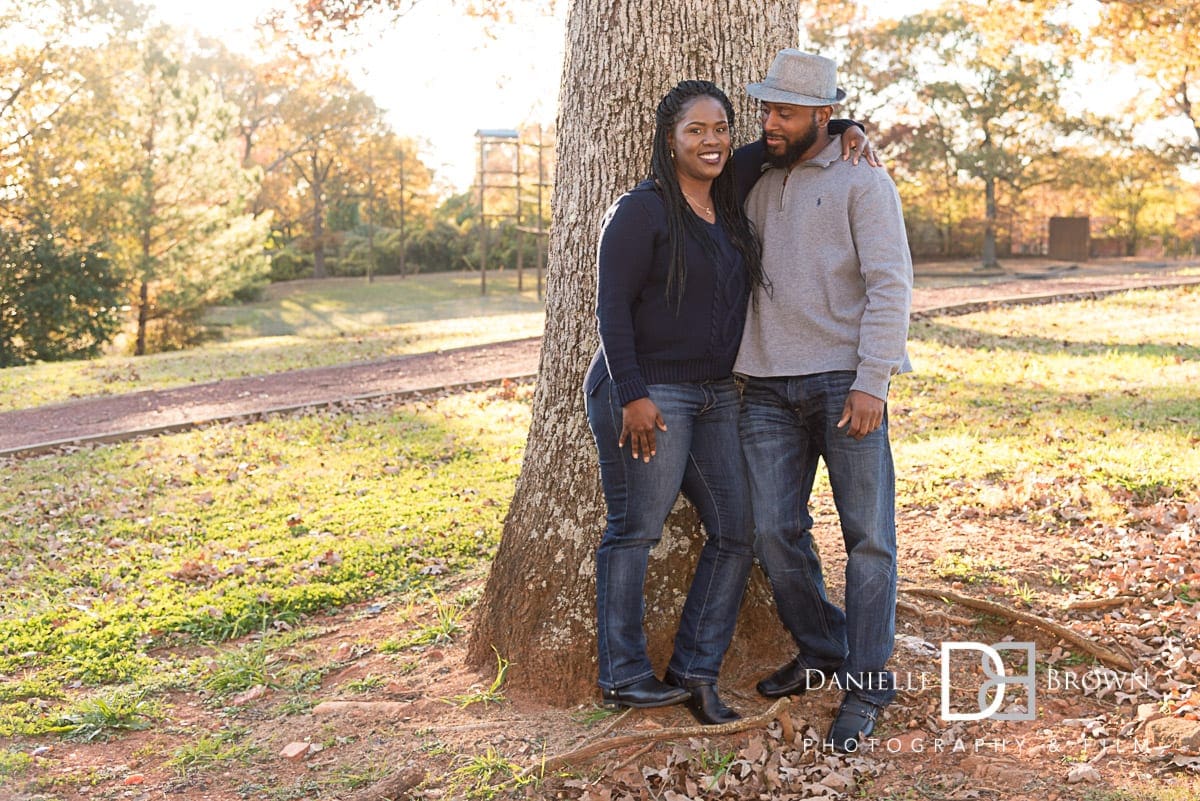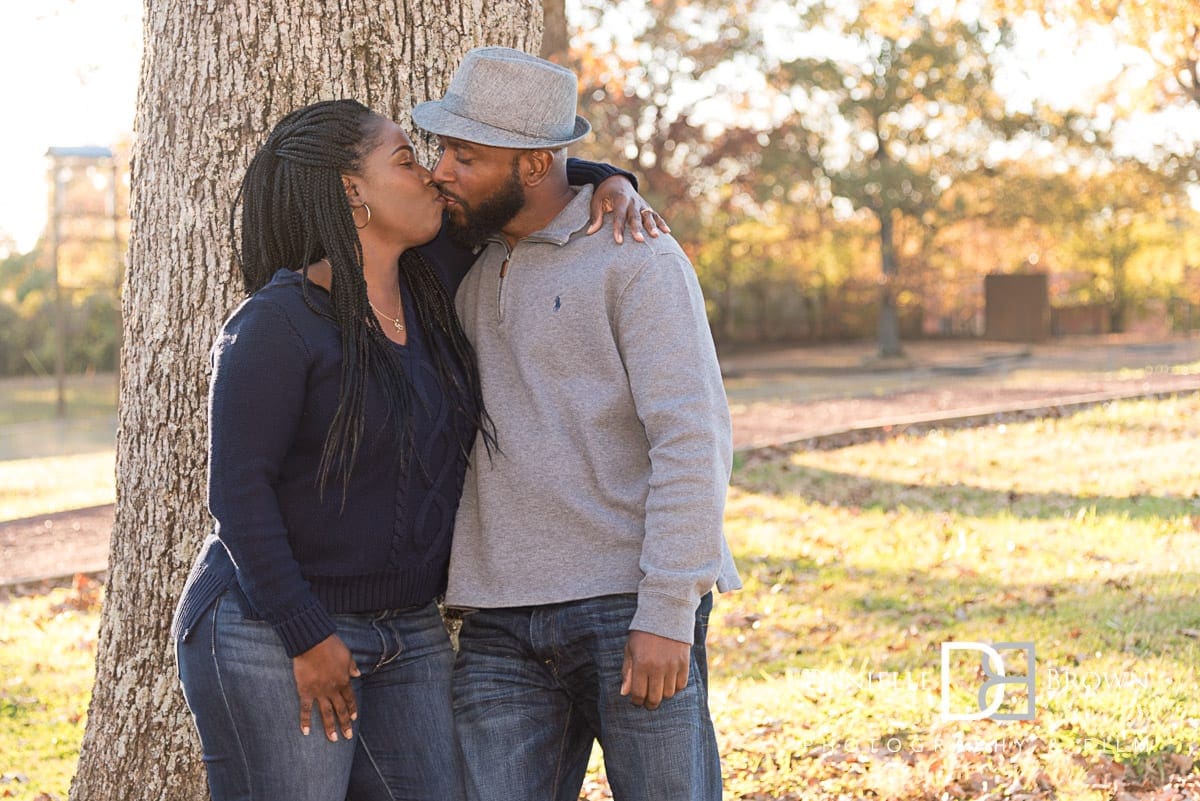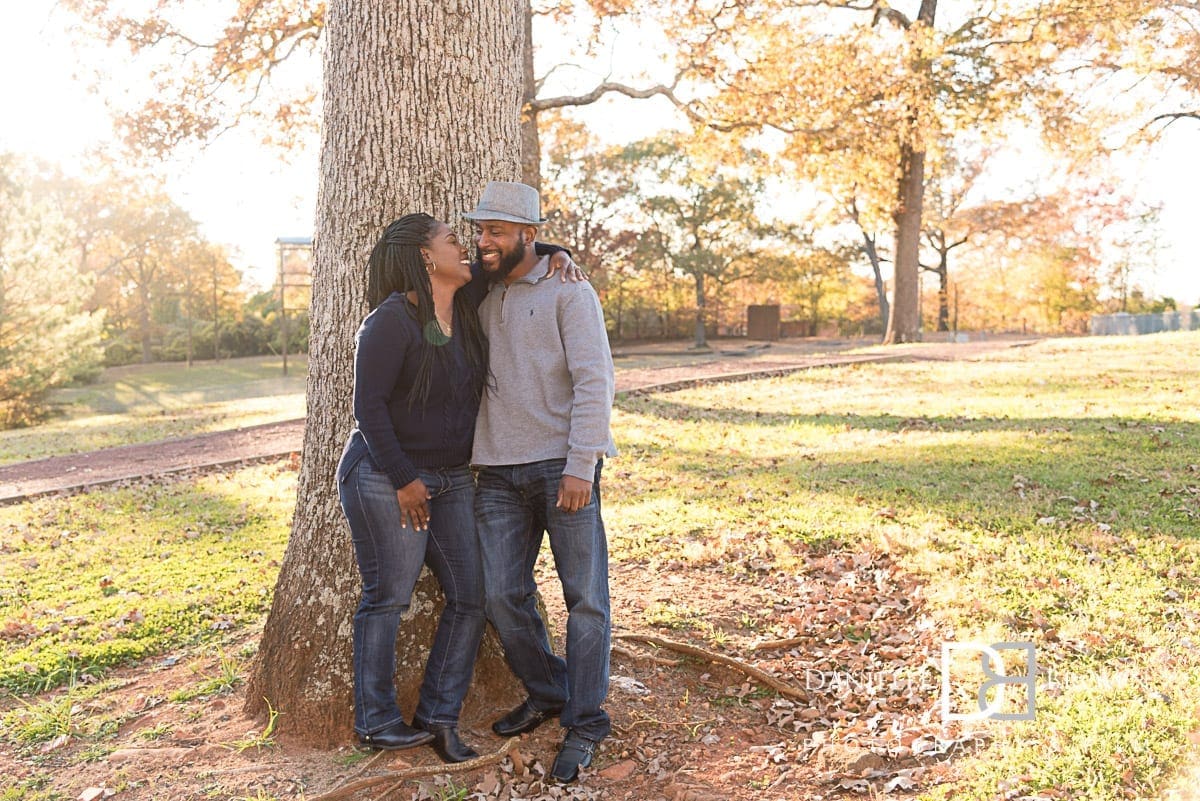 Their story reminded me of love found again. When I asked them about their story and how they met, shared that they grew up in the same neighborhood, crossed paths but until now, their lives didn't meet up. Years later, through reunions and social media the time would be right.
One of the things I always ask my couples for engagement photography atlanta, is what location has meaning to you?
Anytime we have an engagement photography atlanta session I encourage a spot that has personal meaning. You will have stronger memories. Those memories will make you laugh and smile. Genuine laughter and smiles is always seen in your photography.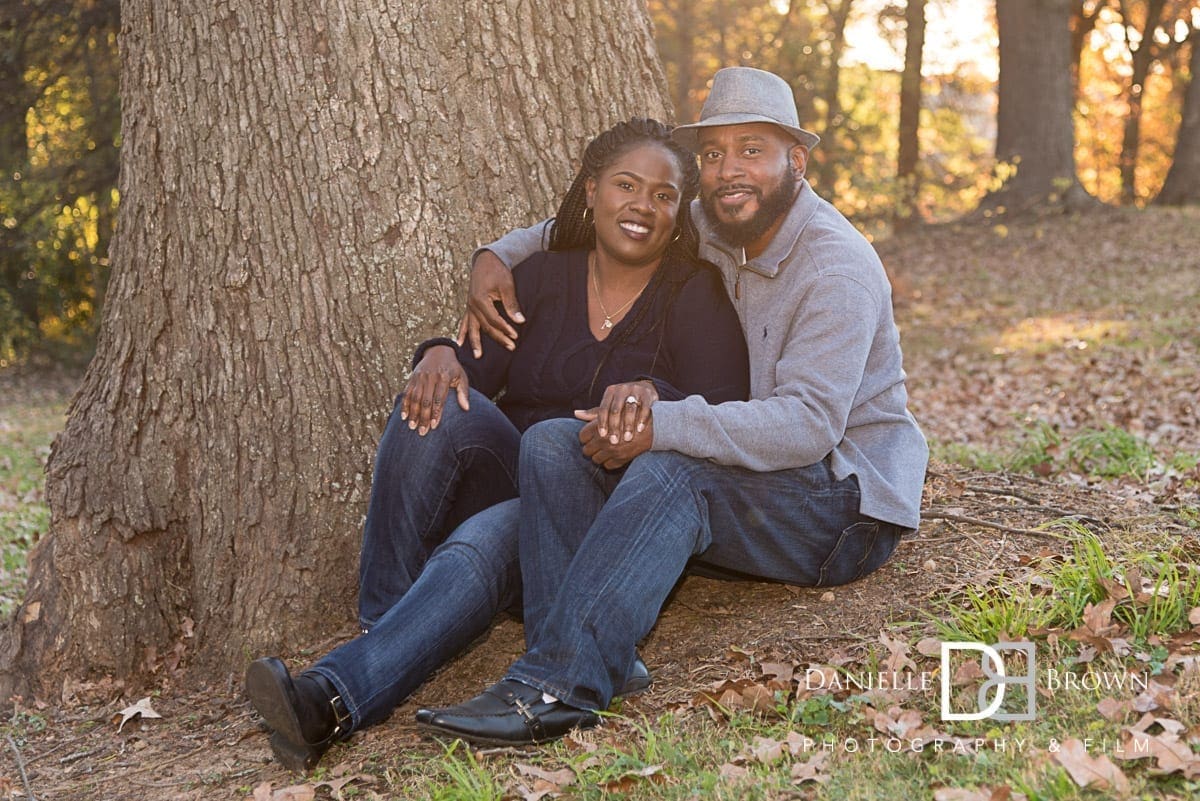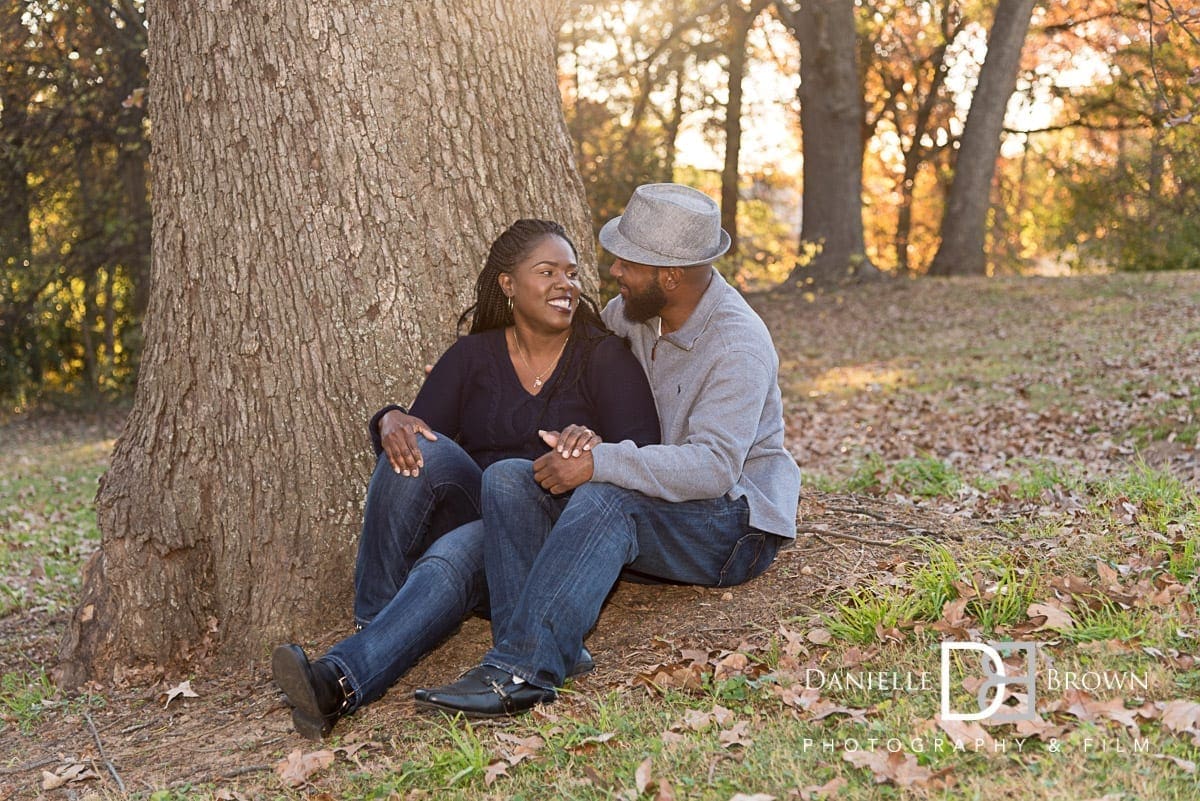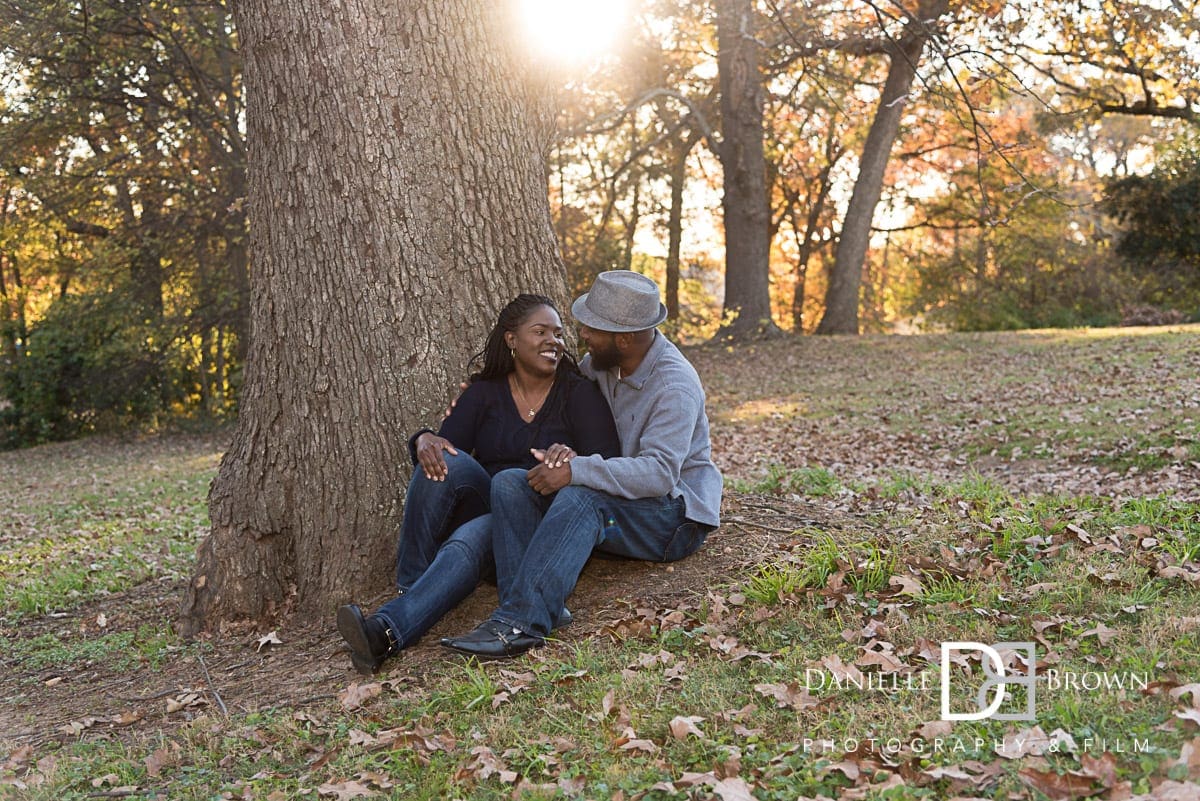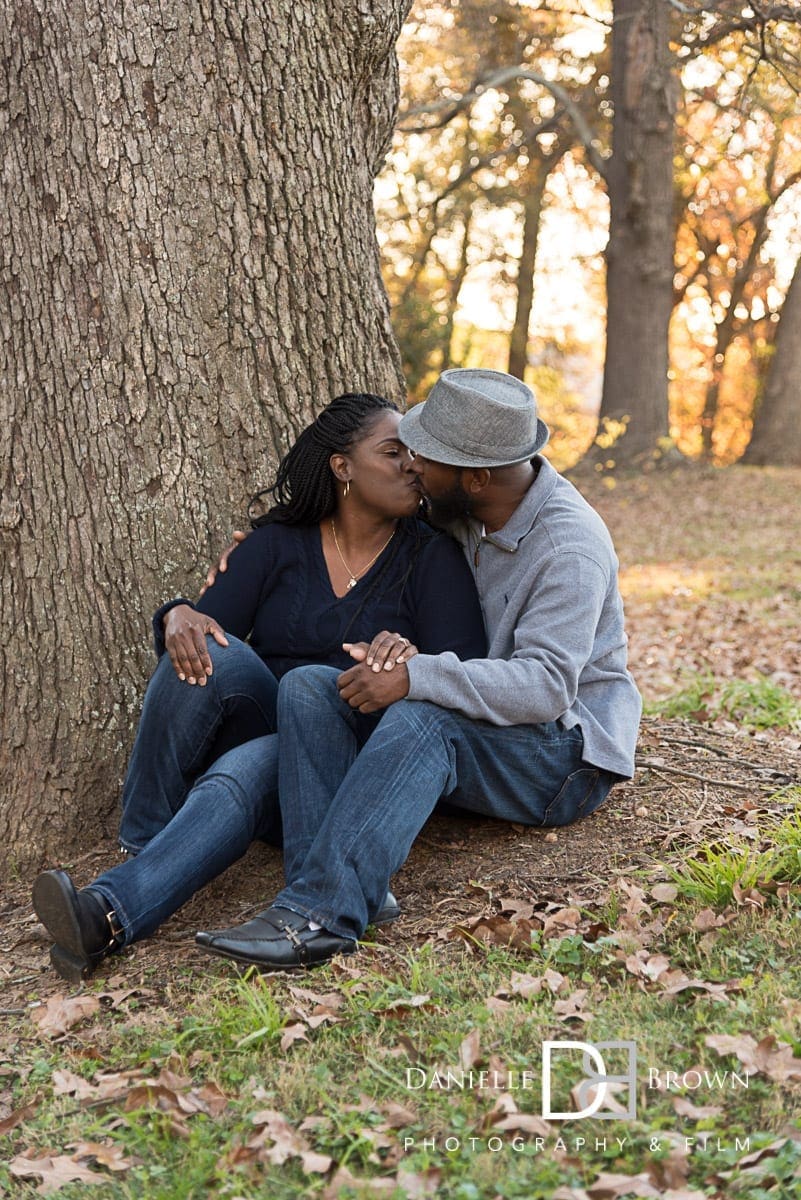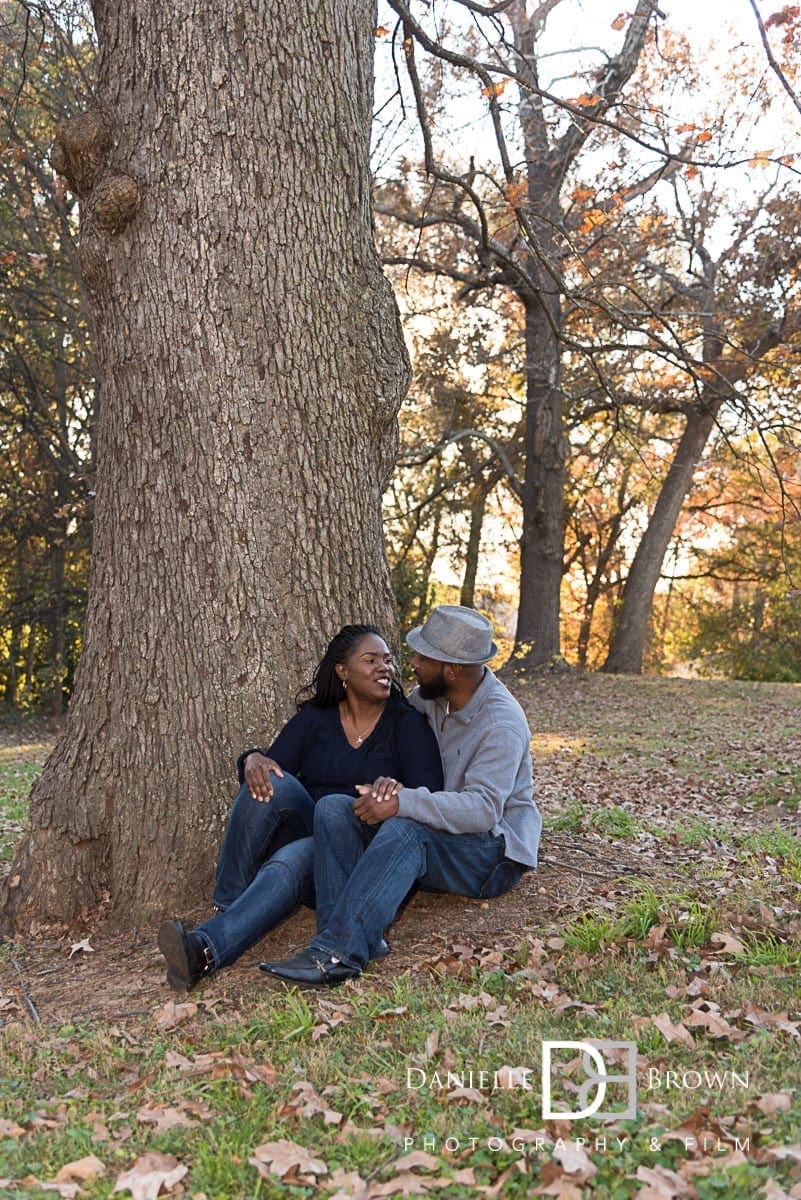 engagement photography atlanta with personal meaning
So, Carlotta and Charles thought the best engagement photography atlanta location would be on the grounds of George Washington Carver High School and South Atlanta Park. That was their neighborhood. It was where they went to school. That was where they first met.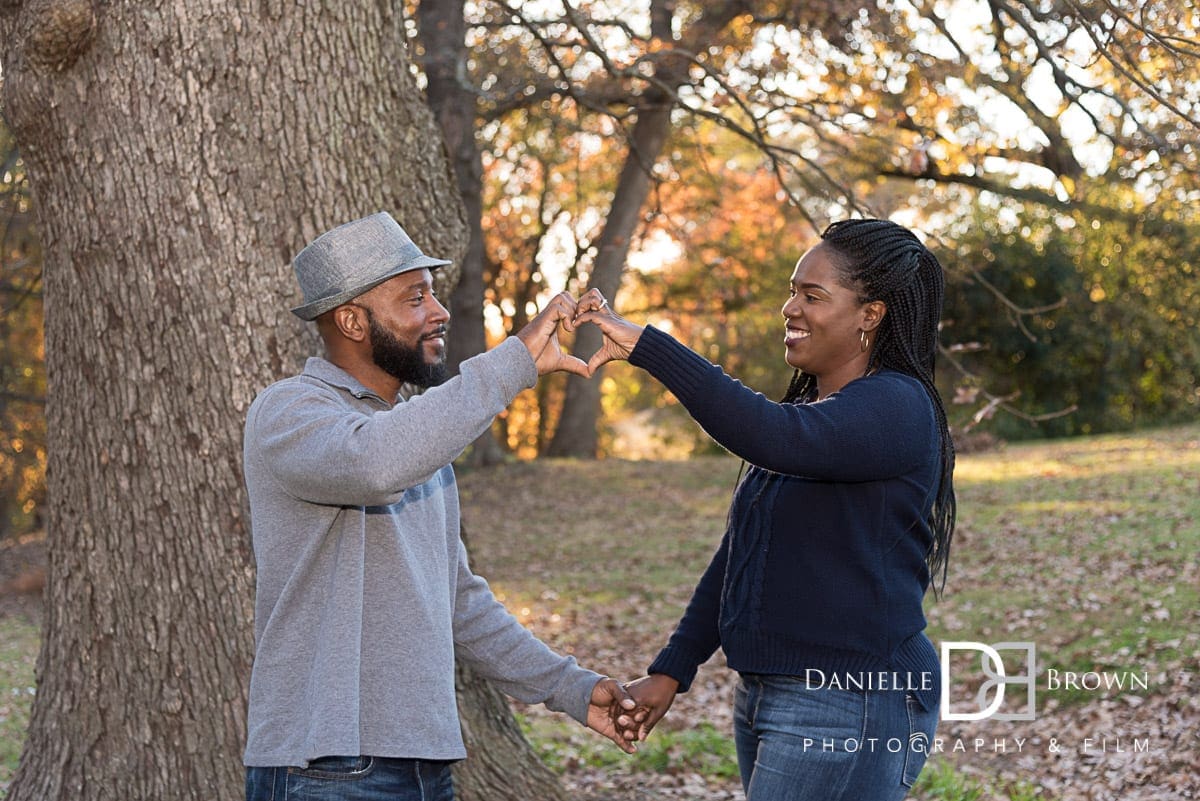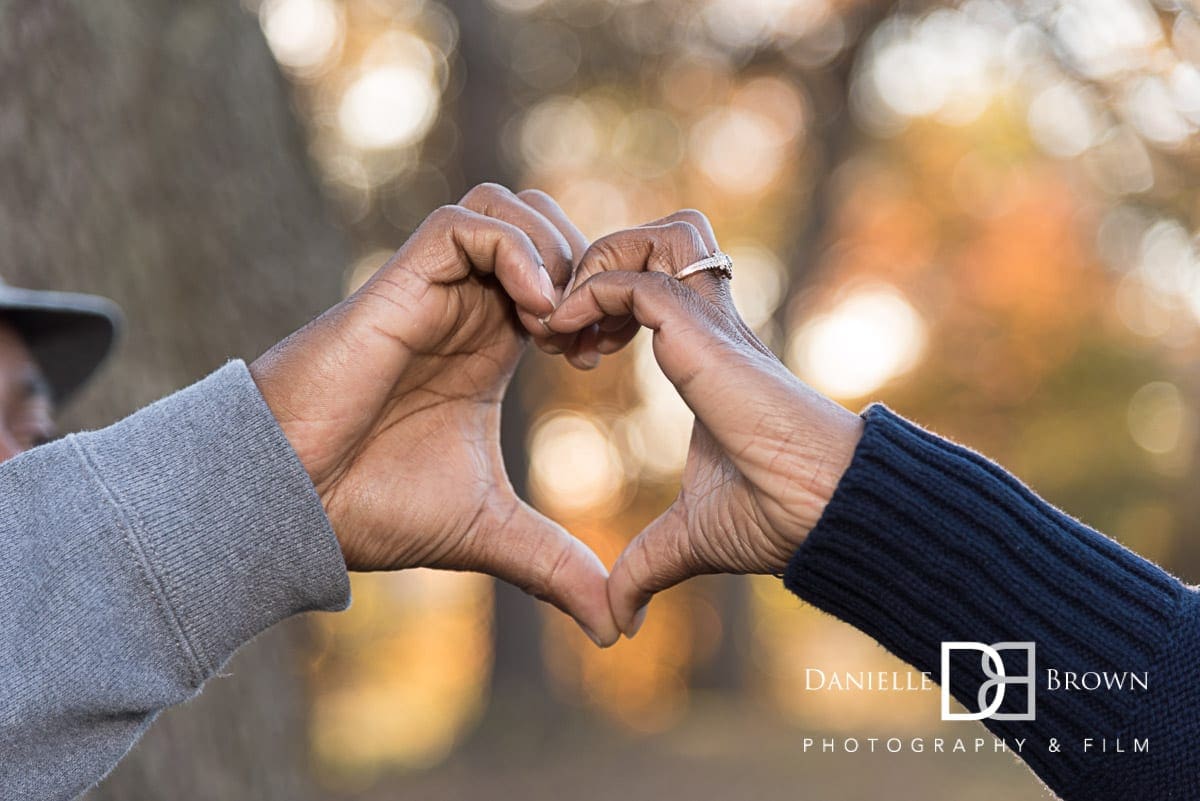 When I saw the basketball courts at South Atlanta Park, I asked if anyone used to play here. Carlotta shared that she was the basketball player in the family. Looking into a beautiful fall sunset, we took advantage of a quiet little bench.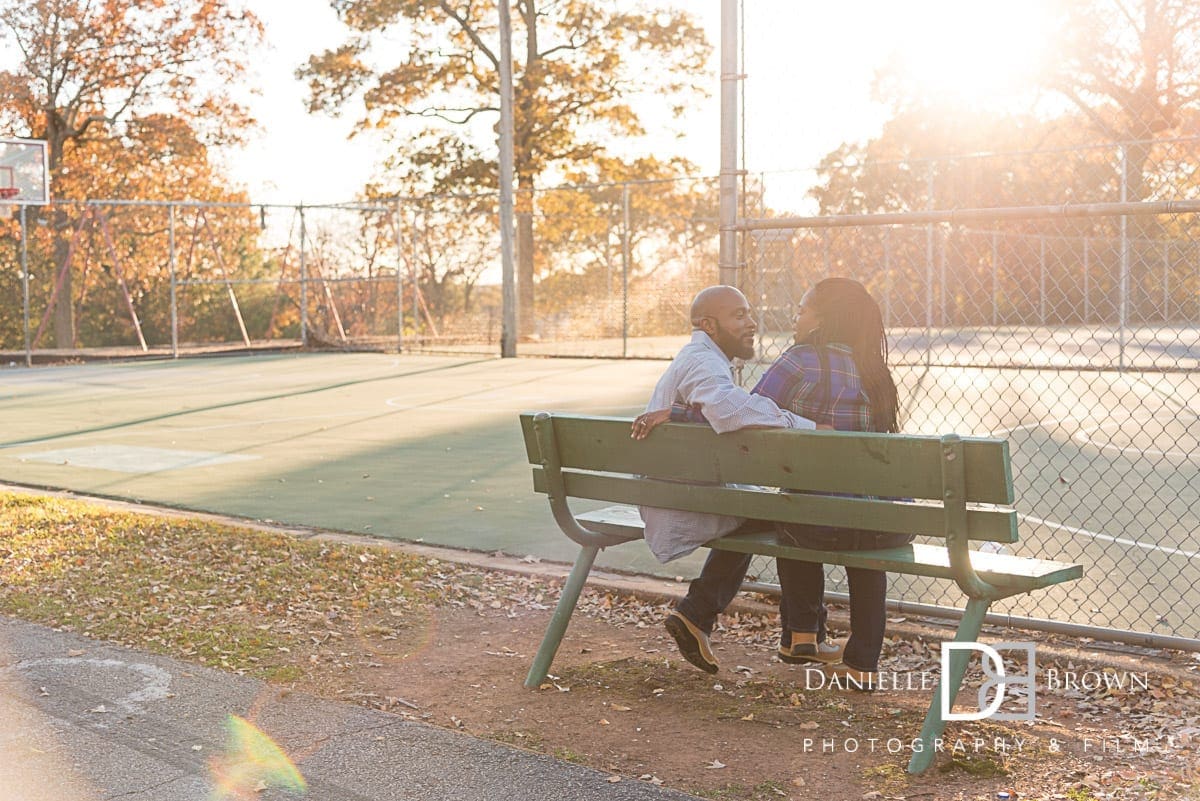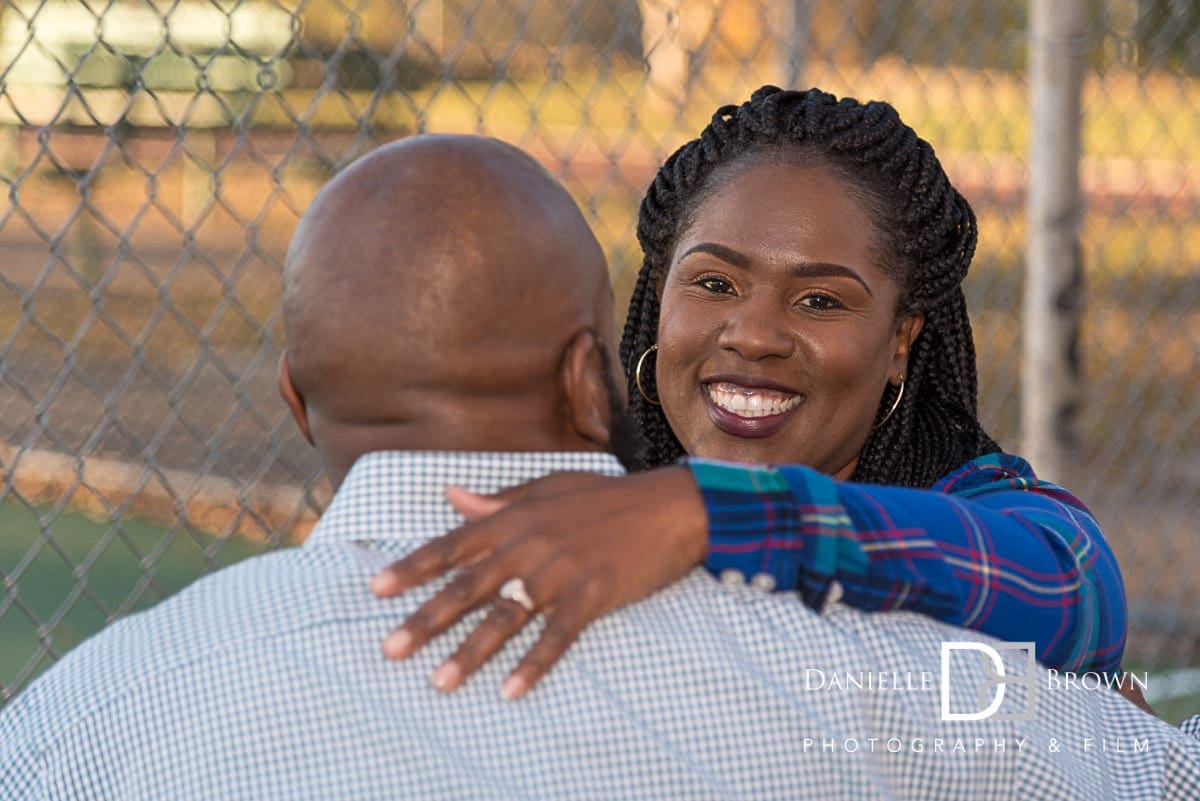 On a beautiful fall day, just days after Thanksgiving, I met Carlotta and Charles at South Atlanta Park to start their engagement photography atlanta session.
While we were walking around South Atlanta Park, I got to know Carlotta and Charles a little bit better. That is really one of my favorite things about engagement photography atlanta, since it allows me to get to know my couples as people, as friends. Charles has a fantastic eye for photography. While we were walking, we both saw the golden fall foliage and he asked me "would that make a good background?" "Yes, that would look amazing!"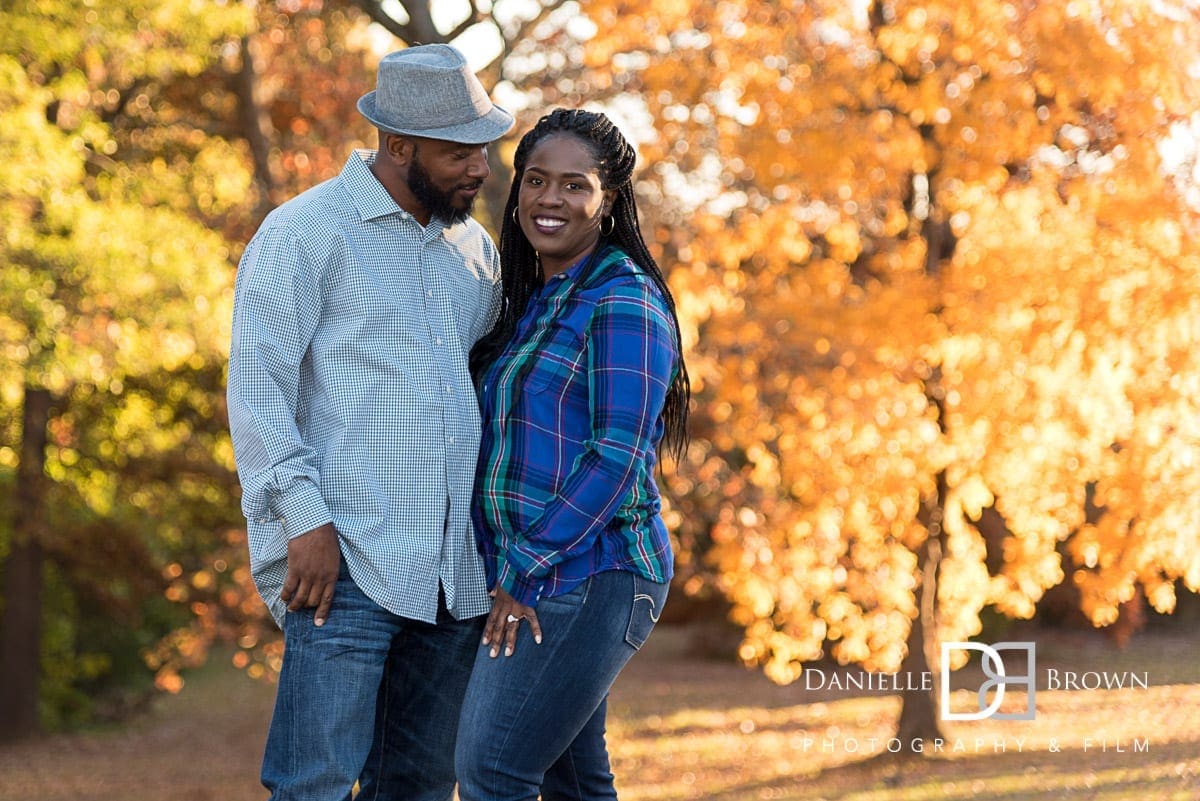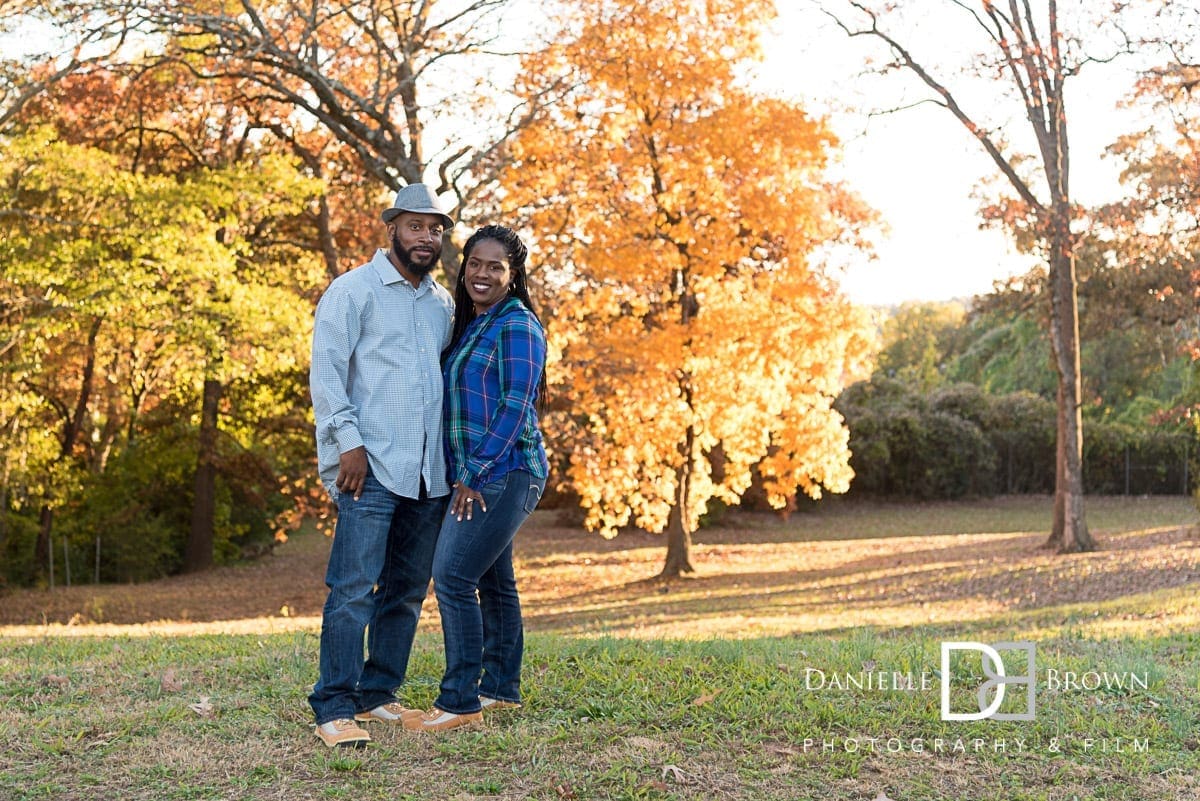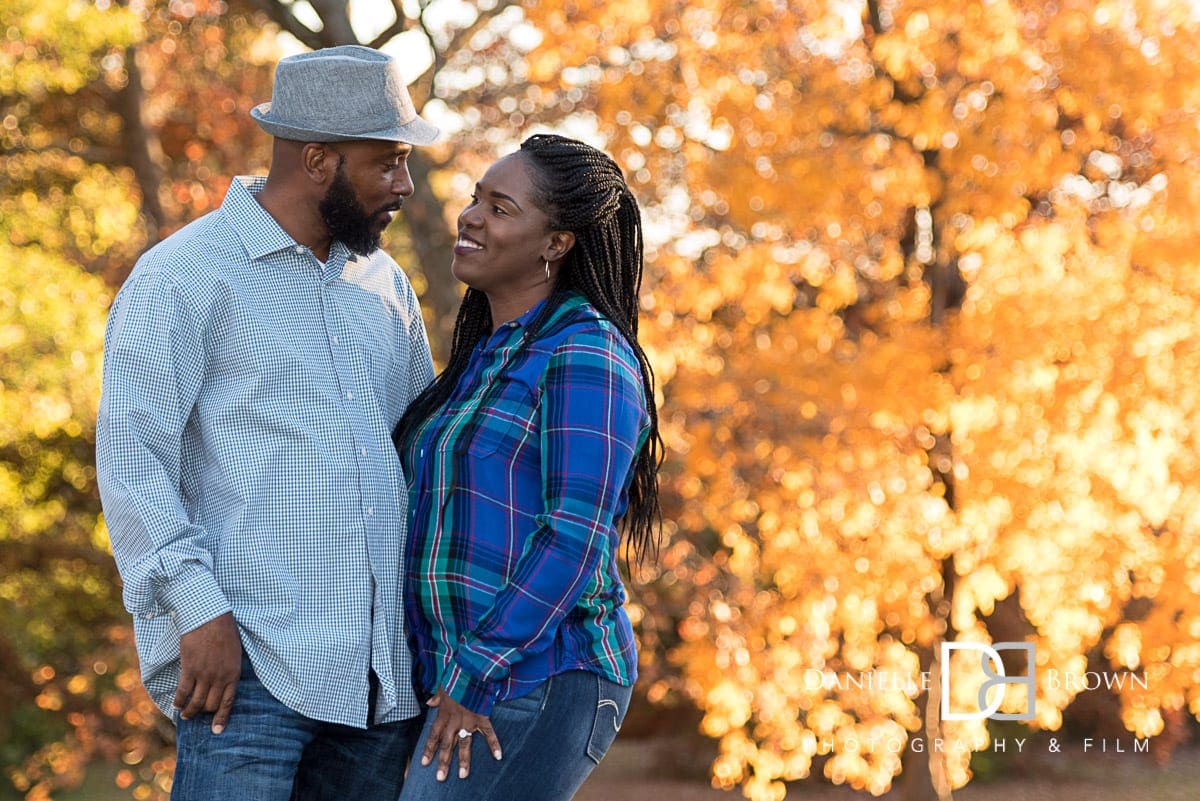 With both Carlotta and Charles telling me they went to Carver, we had to do pictures in front of the school. They did tell me this was not the original school. The current GW Carver High School is a purpose built Atlanta school. Learn more here.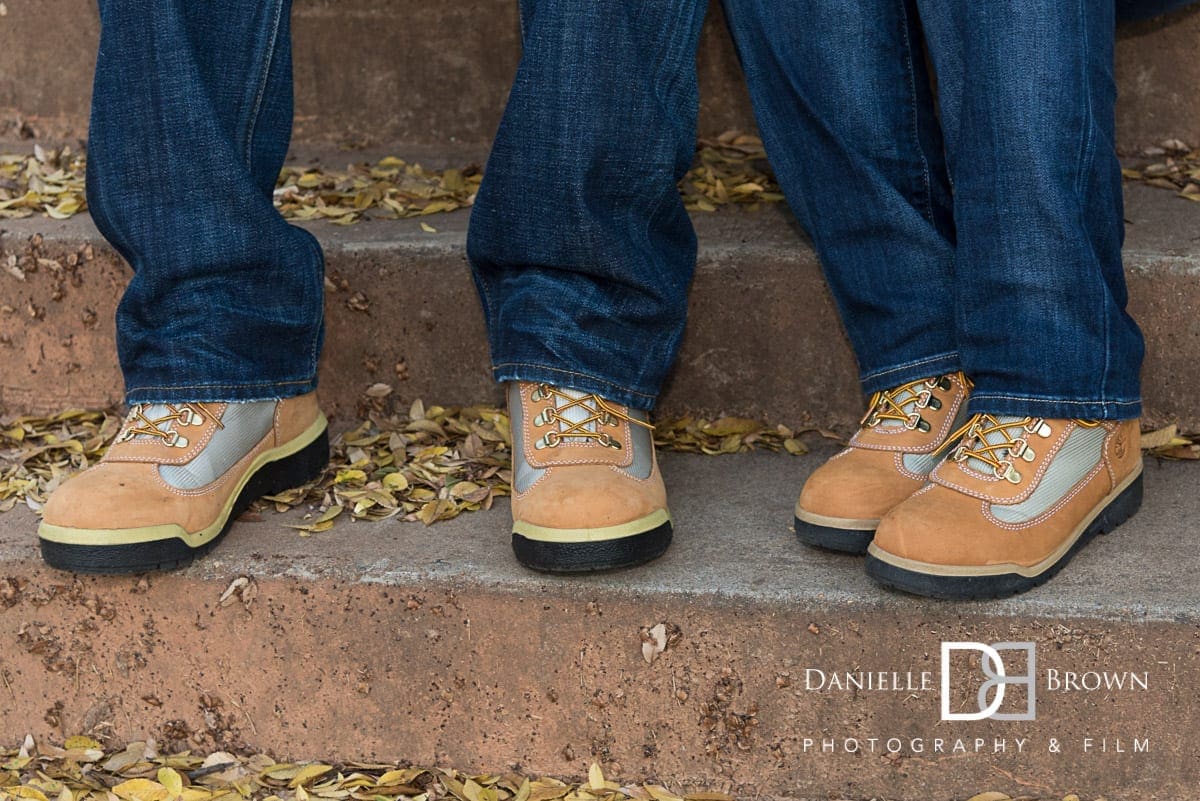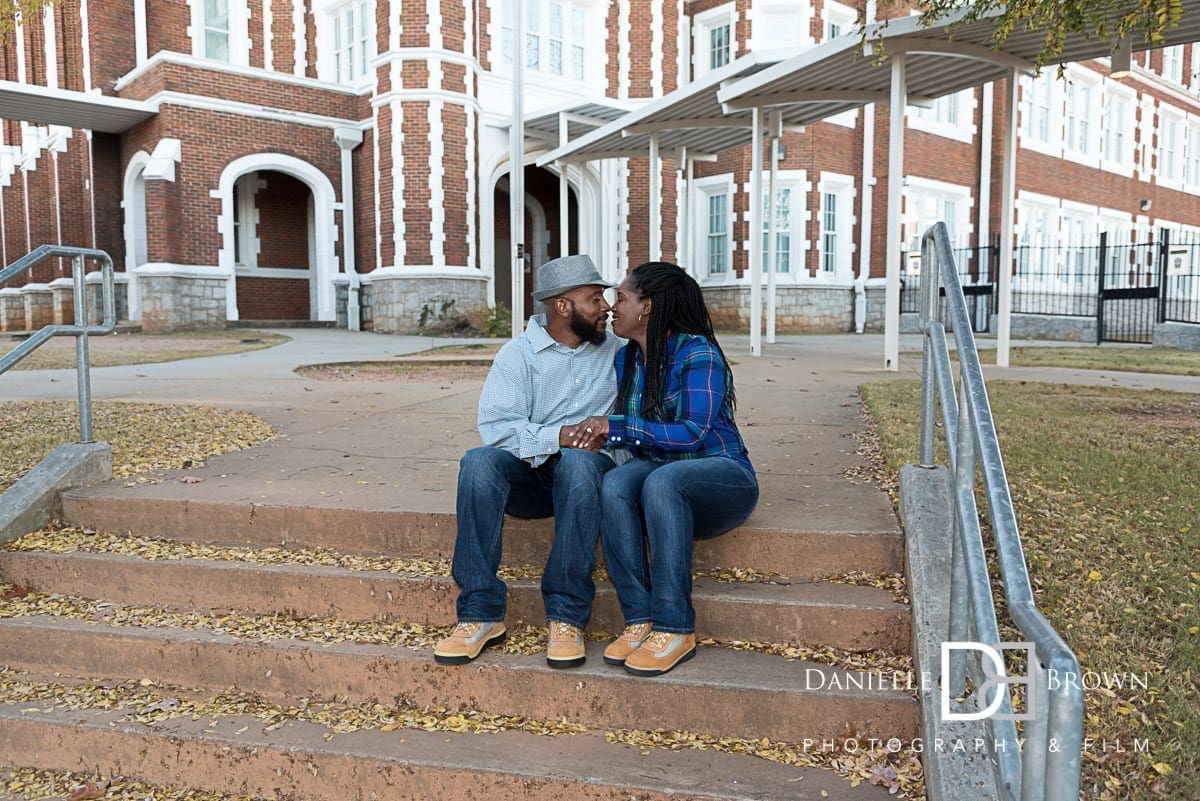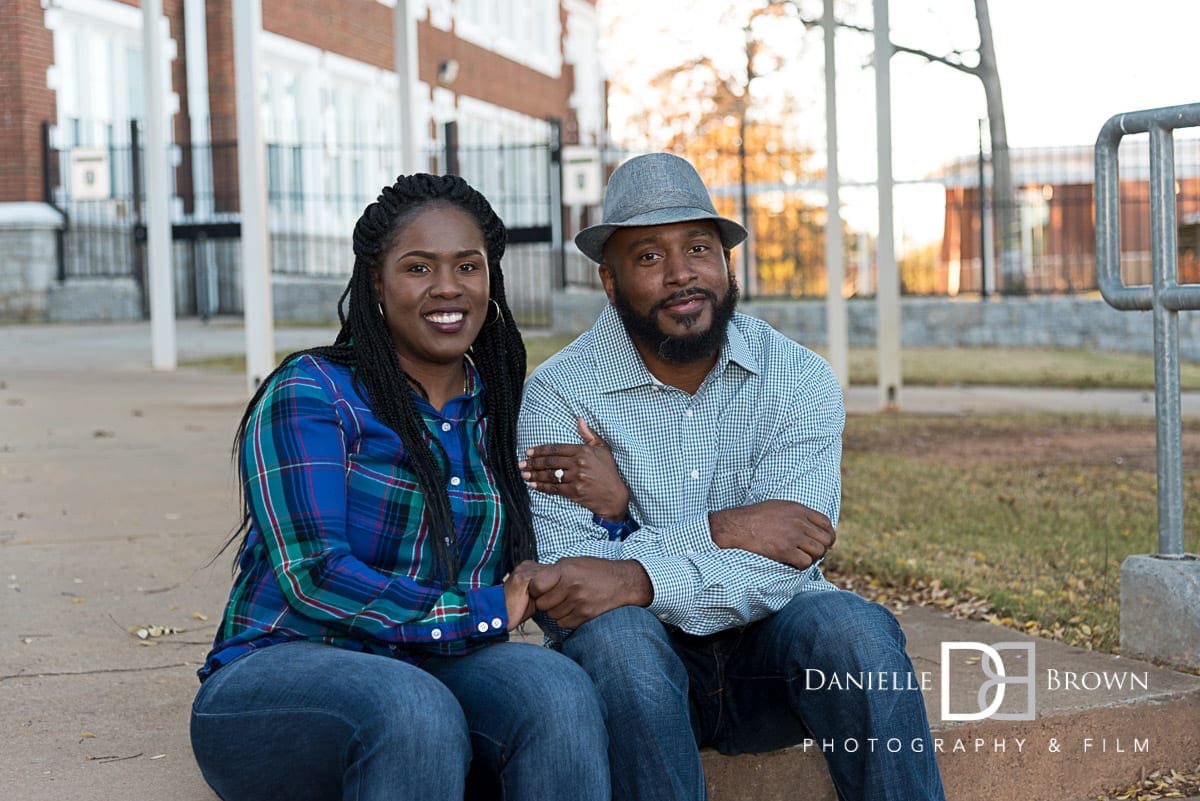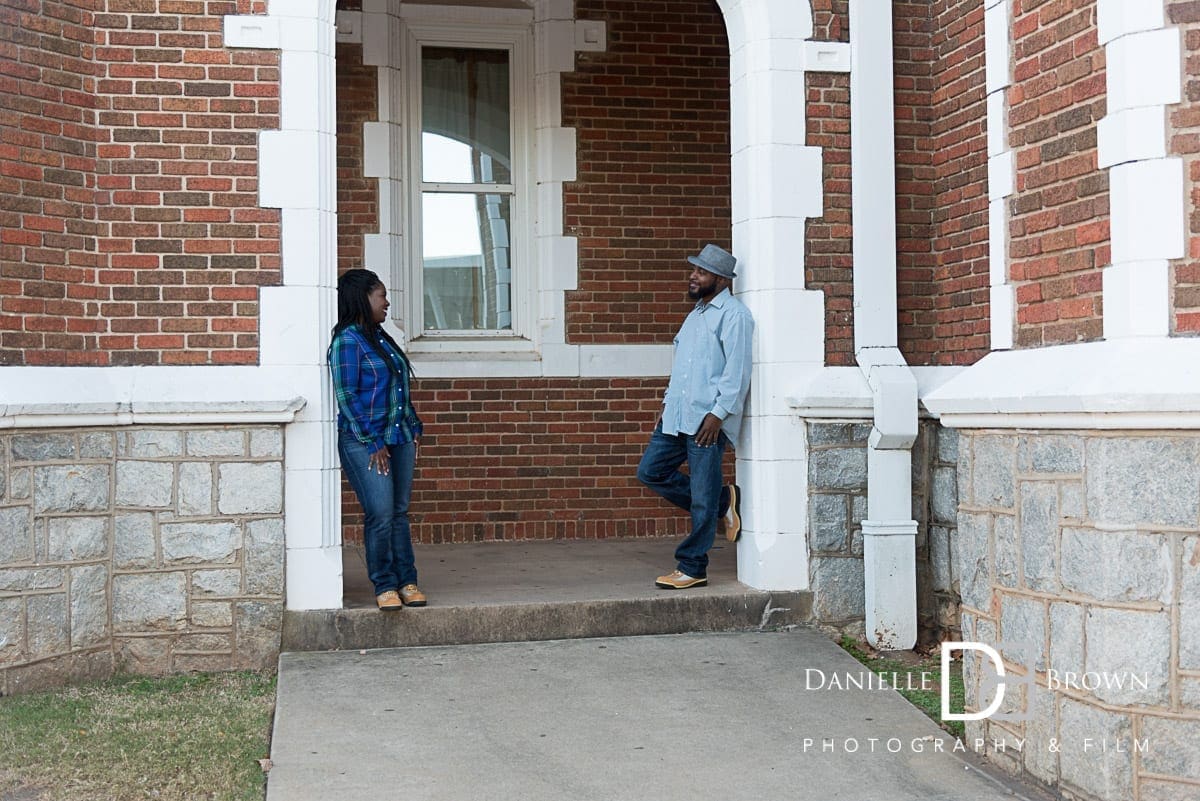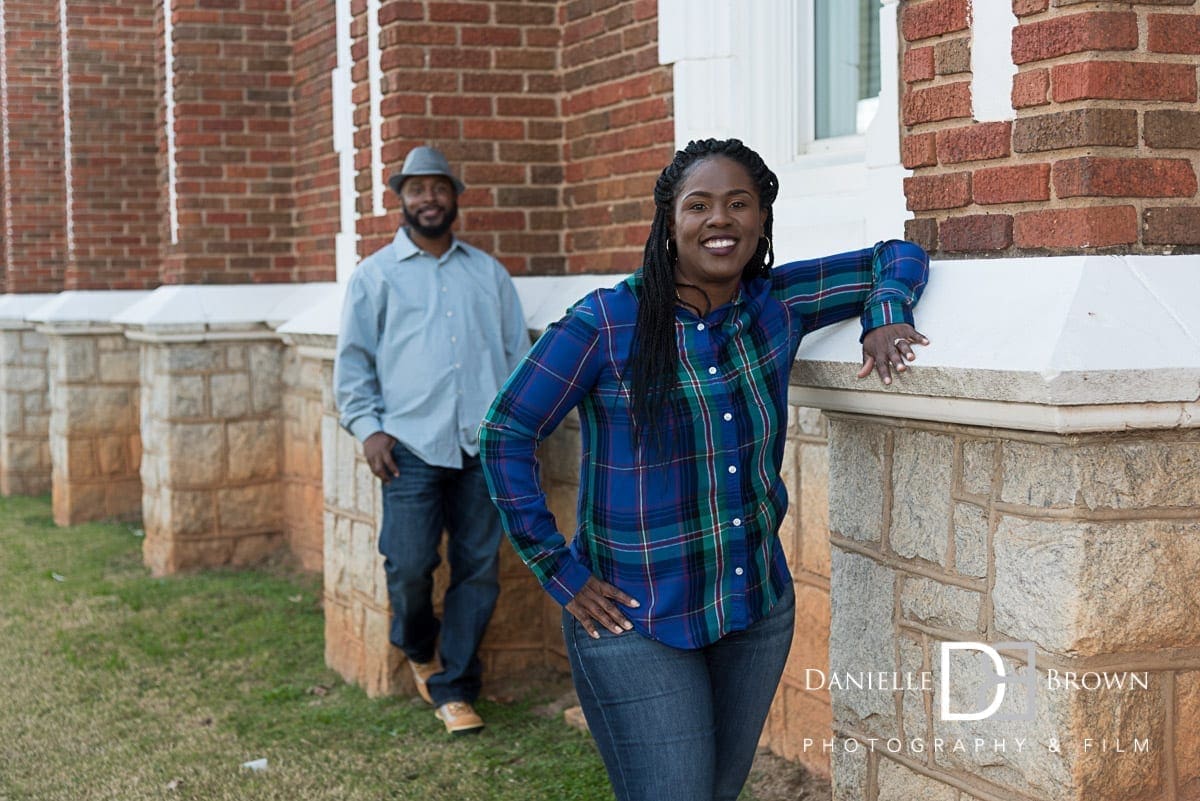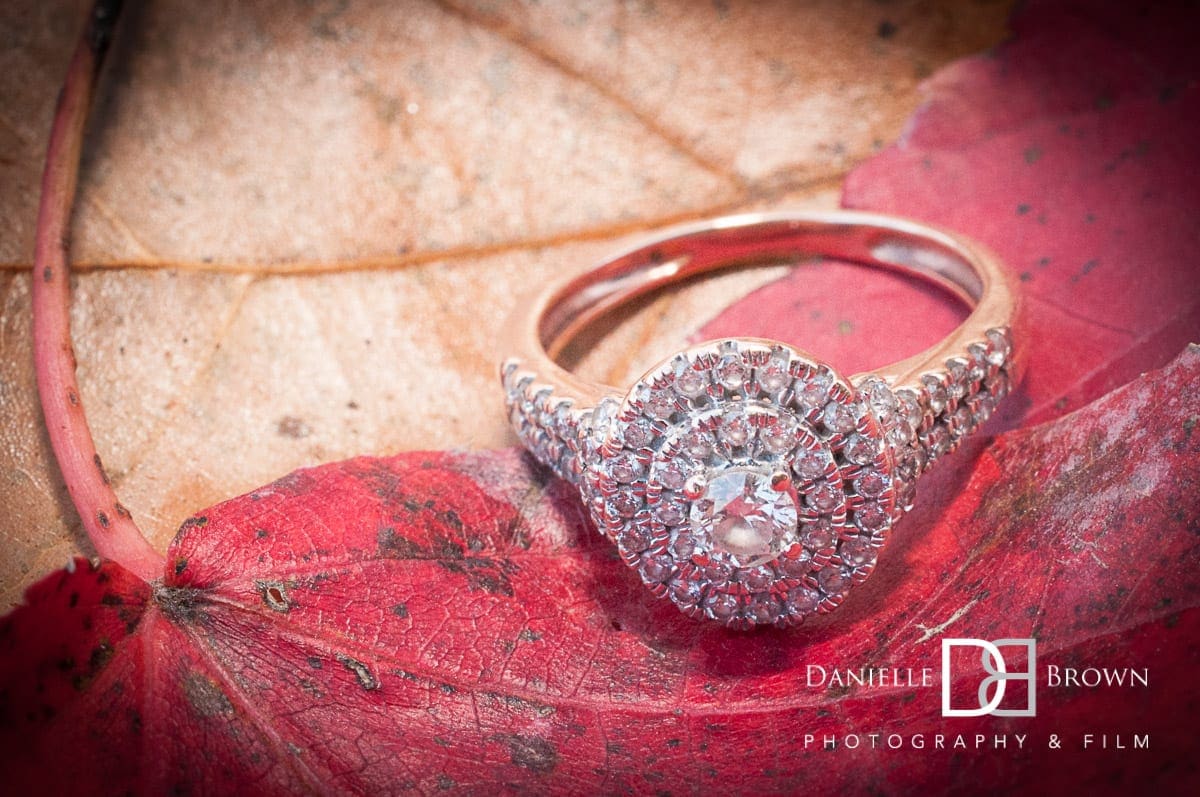 Please comment on this page for updates! We will be adding a link from Carlotta and Charles' engagement photography atlanta photo session to their wedding photography!