Getting an Awesome Headshot FAQ
There are a lot of questions we get before a headshot portrait session. Please review our headshot FAQ.
The main questions we get for any headshot/portrait session is (1) what do I wear? (2) how much makeup? (3) What should I do and when? (4) I never like myself in photos and don't know what to do. Help!
#1 – What should I wear for my headshot?
Wear what you feel comfortable in. You want your wardrobe to be appropriate for your headshot. If this is a professional portrait, wear what is reflected in your industry. If you wear a suit and tie at work, wear it in your headshot. If you don't, skip it. Remember, your headshot may be the first contact your customers have with you.
Since the key to a great headshot is connection with the eyes, you don't want to wear patterns/items that will distract from people connecting with YOU. It's generally a good idea to wear solids or subtle patterns (think window pane/pinstripe suit patterns).
Large jewelry is also not recommended. When in doubt, bring a couple options and your photographer can help you pick the best mix of clothing and accessory combinations for your headshot.
Wardrobe to avoid:
Houndstooth/plaid patterns can moire and cause an optical illusion in professional portraits and are not recommended.
Big, bold/chunky patterns
Big, bold chunky jewelry
Turtlenecks – not a fan. The problem with a turtleneck is it hides your neck, so you literally look like a head on top of a sweater.
Pale colors, like pastel yellow, sky blue or white, unless under a jacket.
Wardrobe Dos:
Wear what you feel comfortable in
Wear what is appropriate to your industry
Bring a few options for your headshot – with variety! (2-3 tops/ 2-3 jackets/2-3+ ties if you're wearing a tie in your headshot)
Contrast is your friend! If you are a lighter skinned person, darker colors can be a great option, if you are dark skinned, medium colors will likely be the best look. Ultimately, wear what you feel the most confident in.
Layers are great! If you're wearing a jacket, just make sure the shirt/top underneath has some contrast so it pops!
Press your clothes that you'll bring to your shoot the night before (we'll have a steamer for touch-ups)
#2 – How much makeup should I wear for my headshot?
What should I do with my hair?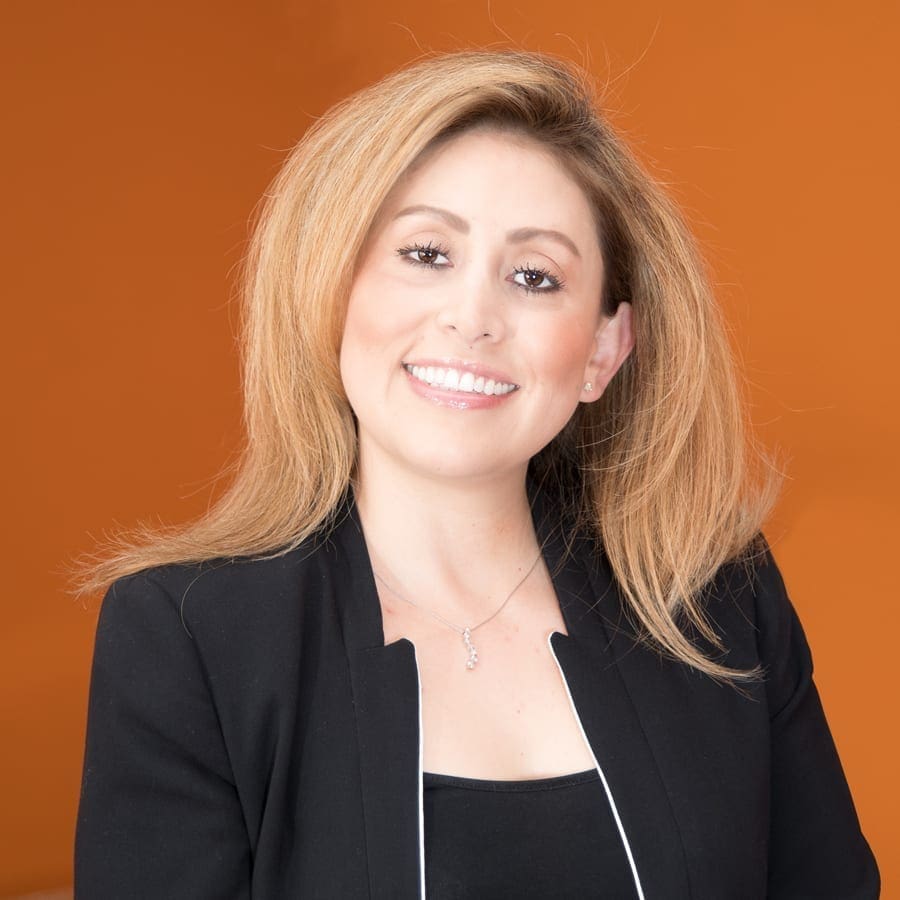 For Ladies: Wear the level of makeup you feel comfortable in, but don't forget, your makeup will wash out slightly in a headshot. It's not a bad idea to give your makeup application a little extra punch (but not drag queen) for your headshot.
Good rule of thumb for makeup in camera:
No makeup/clean skin – not recommended, particularly if you have uneven skin tone
Daytime Makeup – looks great in camera, and will give you a "natural" or no-makeup look, but will help to even skin tone and draw the connection to the eyes
Nighttime Makeup – will look a bit lighter (closer to a daytime look) on camera but you may want to test a slightly lighter look before completing the application. Generally dark/bright lip colors are not recommended – you want attention drawn to your eyes, not your mouth.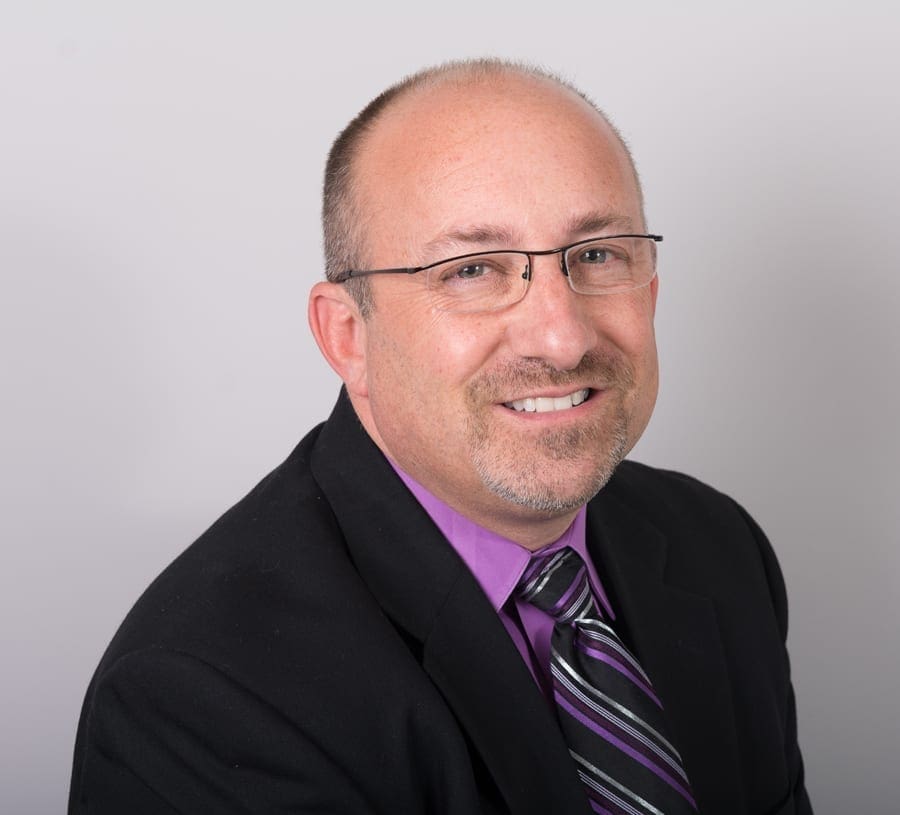 For Men: We recommend shaving previous to your headshot session, unless you are wanting multiple looks (actors/models mostly). For a corporate headshot, it's best to have facial hair groomed to your company/personal standard.
If you want multiple looks, with and without facial hair, you'd want to be groomed with your facial hair look, then shave for your clean-shaven look, shaving mid-session or splitting the session to get both looks.
Unless your complexion is very uneven, we generally do not recommend full-face makeup for men. Typically we offer a light dusting of powder or blotting papers to help combat shine.
Hair Styles:
For a professional headshot, we recommend wearing your hair the way you normally wear it, just taken to the next level. Think about how you look after you leave your stylist/barber – the best version of yourself. Simple/normal is best.
#3 – What should I do and when should I do it?
Week Before Your Headshot:
Beauty treatments look the most natural if done a week before. Think anything you'd do to your hair/face: haircuts, facials, brows, tanning, etc. You don't want to have your skin reacting to a facial or brow wax/plucking from the day before. Haircuts also have a tendency to look best a few days out from the cut.
3 days Before Your Headshot:
Hydrate! Hydrate! Hydrate! Avoid the "bad" stuff. Avoid caffeine, alcohol, cigarettes and salty foods if at all possible, or try to cut back as much as you can stand! Stay out of the sun. Moisturize your face (and neck!)
Night Before Your Headshot:
Gather your wardrobe. Get a solid night's sleep. Rest is your friend.
Headshot Day:
Double check your wardrobe. Make sure everything is pressed and ready to go. If a makeup artist is doing your makeup, come in with a clean face, and product-free (except moisturizer).
#4 – I never like photos of me. Help
To quote a popular commercial "it didn't suck! In fact, I liked it!"
The big thing we understand is that every one of our subjects is not a professional model and that is OK!
We work with you. Over the years, we've found that talking to our clients, giving gentle direction and letting them have a moment to loosen up is the best way to get a great headshot! So be prepared to tell us a little about yourself!
"Dani is awesome! She came to me. Saving me hours out of my day and the "joy" of driving in Atlanta's traffic. She gave me very helpful tips on selecting my outfit and makeup. She knew how to use lighting and posing to give me the best possible pictures. All this for a price less than the others wanted for me to come to them. I will be recommending her to my Atlanta colleagues, friends and family."

~ Lynn M.
Still have questions?
You're welcome to email your questions or call us at 678.978.3880 and we're happy to walk you through your headshot prep!