Horse Senior Pictures Atlanta | Olivia G. – Class of 2021
Photographer: Danielle "Dani" Brown
On Location: The Stables at Towne Lake, Woodstock GA
Wardrobe: Brooklynn's Boutique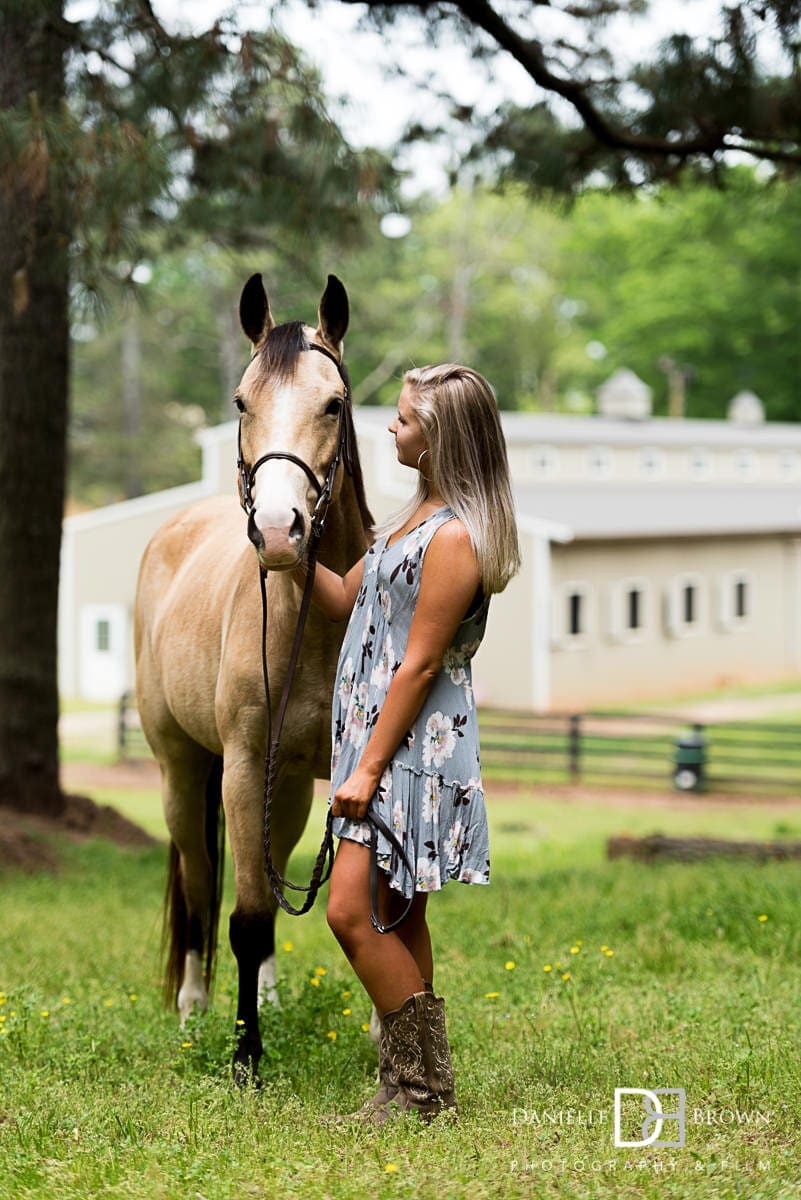 Photographing Horse Senior Pictures in Atlanta
When I started to talk to Olivia about her senior portraits from high school, Etowah High School – class of 2016, she told me that she got a couple pictures and that was it. This was not OK. We firmly believe your senior portraits should speak to you and your life leading up to this milestone of graduation. These portraits should speak to her, the journey of where she came from. Raised just down from The Stables at Towne Lake, Olivia had been raised around horses, including having her own. She had to have horse senior pictures in Atlanta.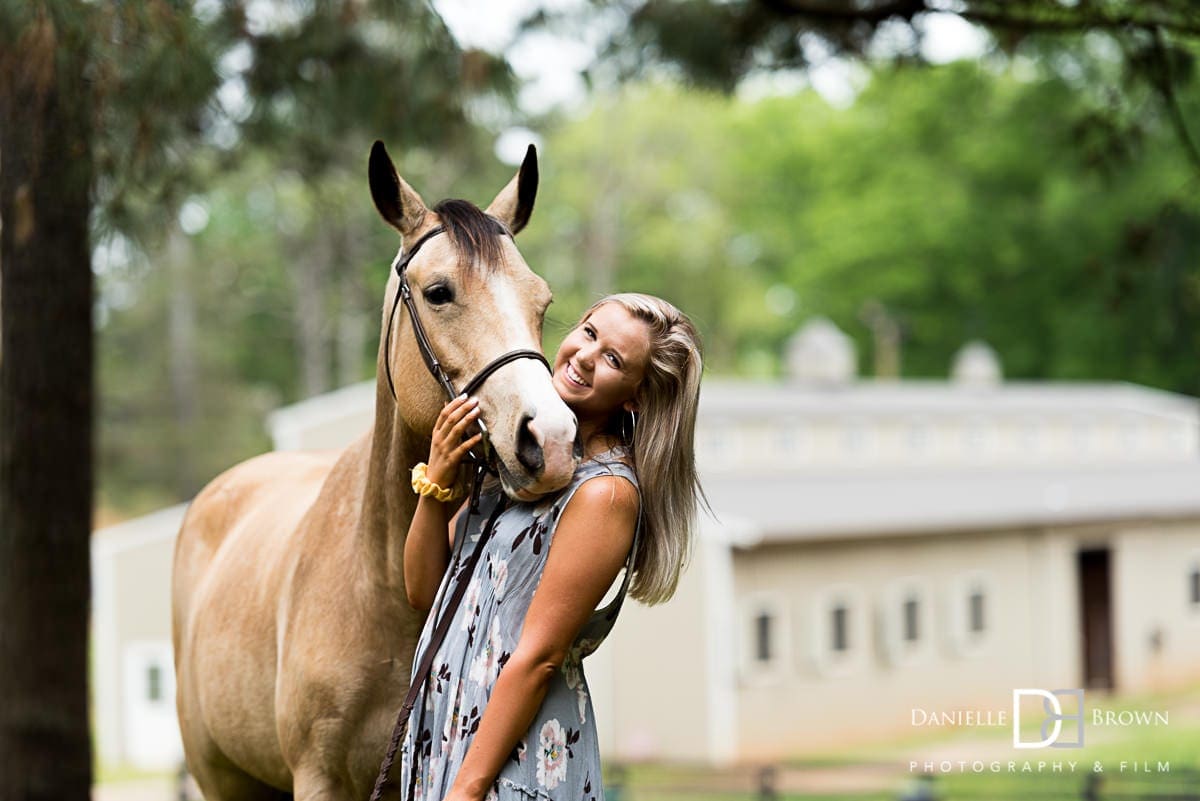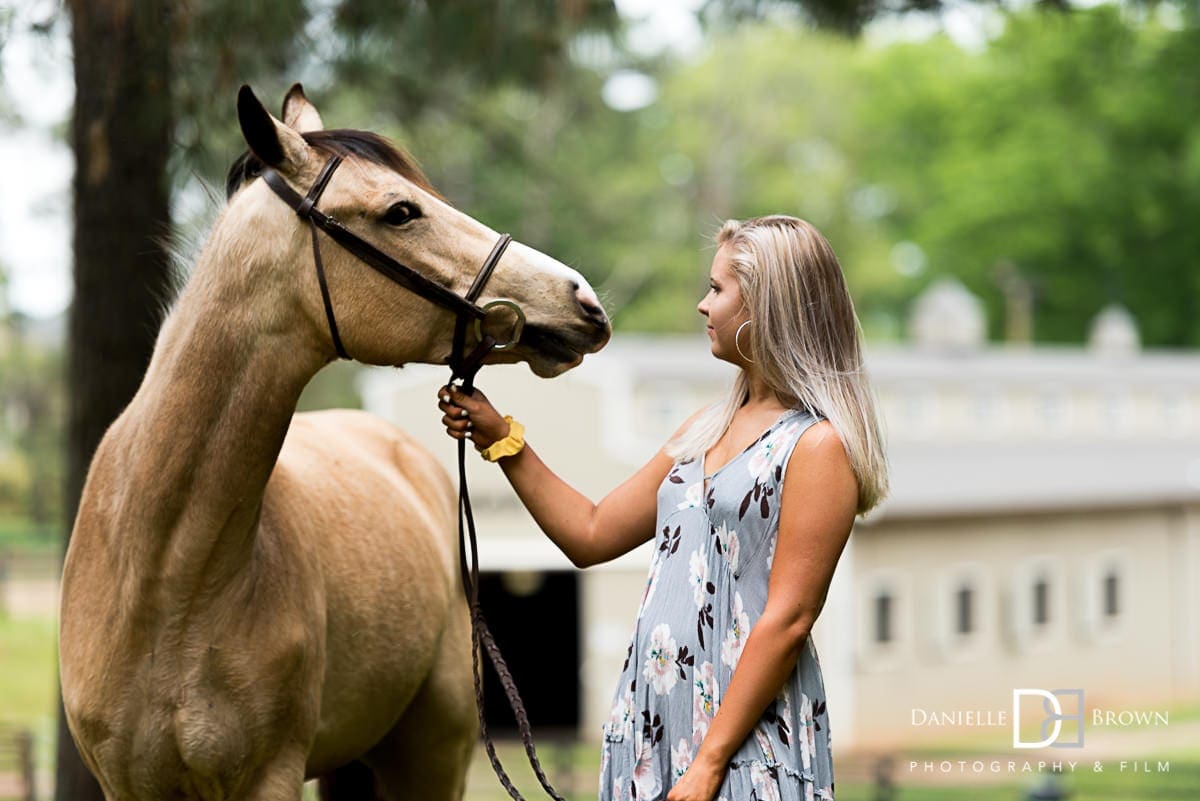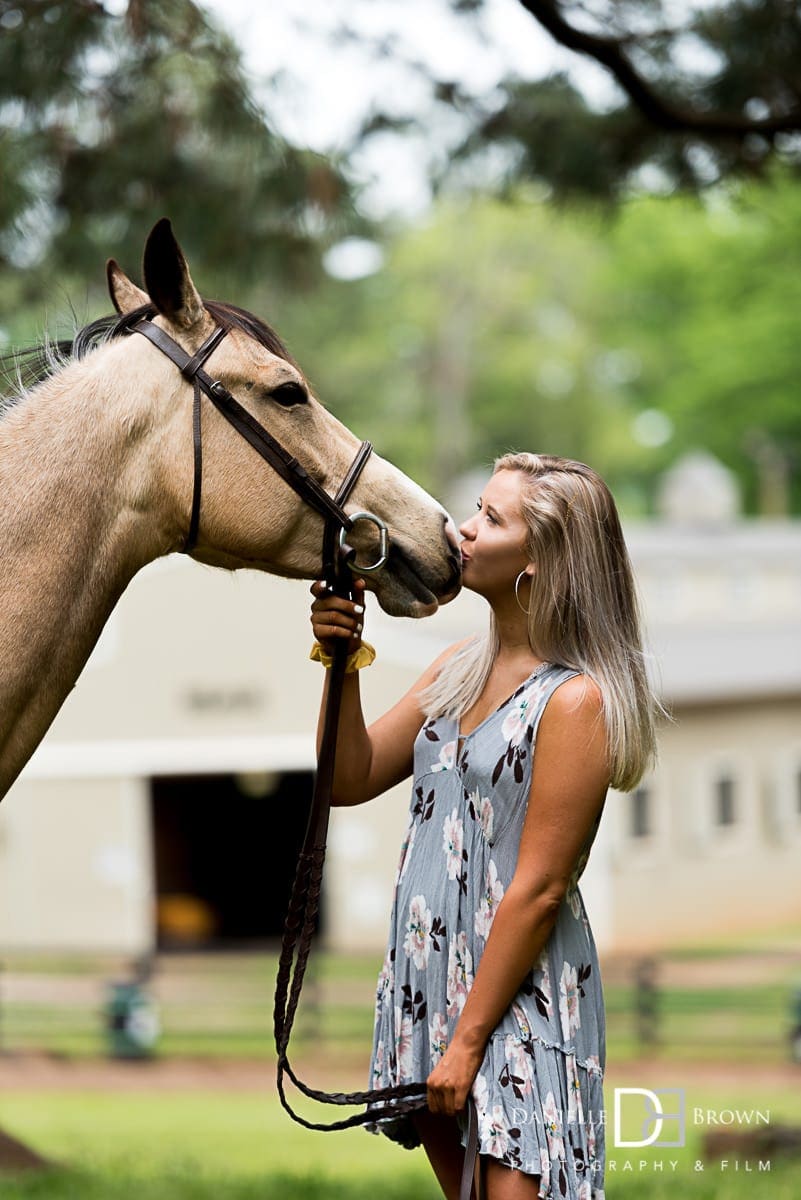 As an Atlanta equestrian photographer, I knew we needed a time where Olivia's horse was it's most relaxed and happy. We specifically planned the shoot around the best time of day for her horse. Olivia grabbed some carrots and we were off!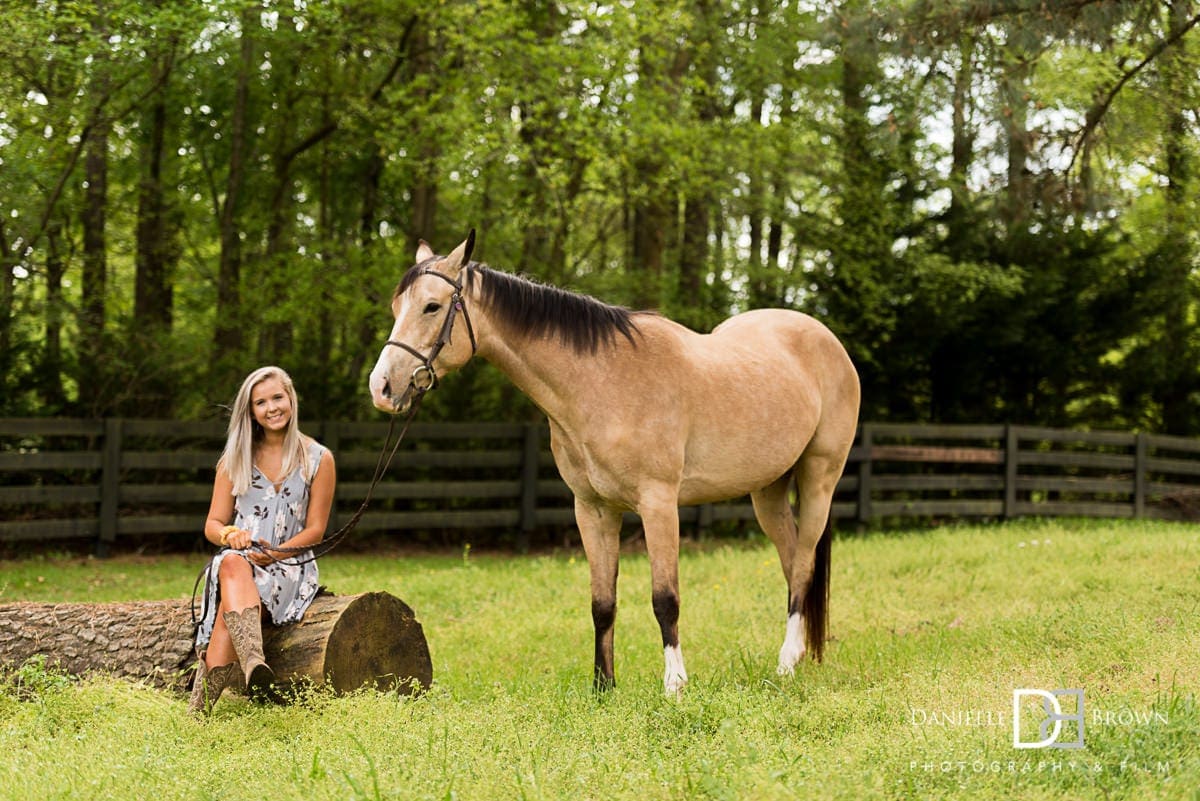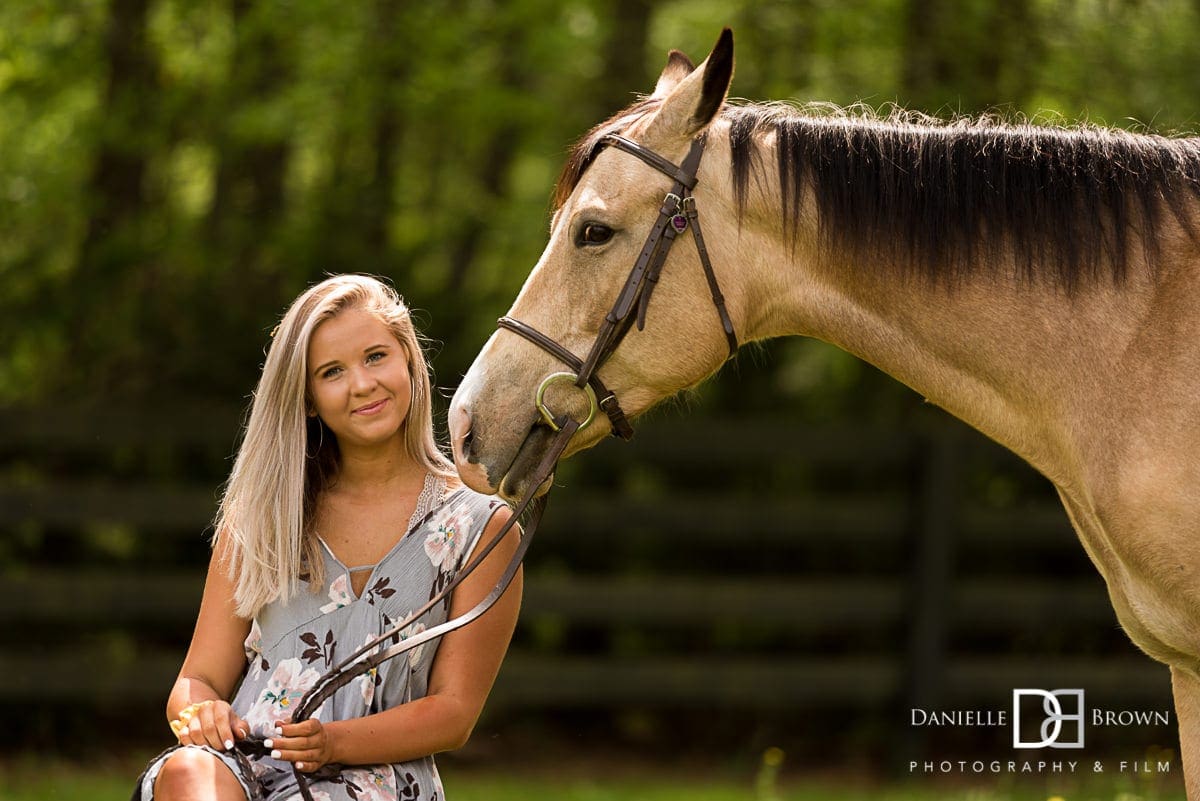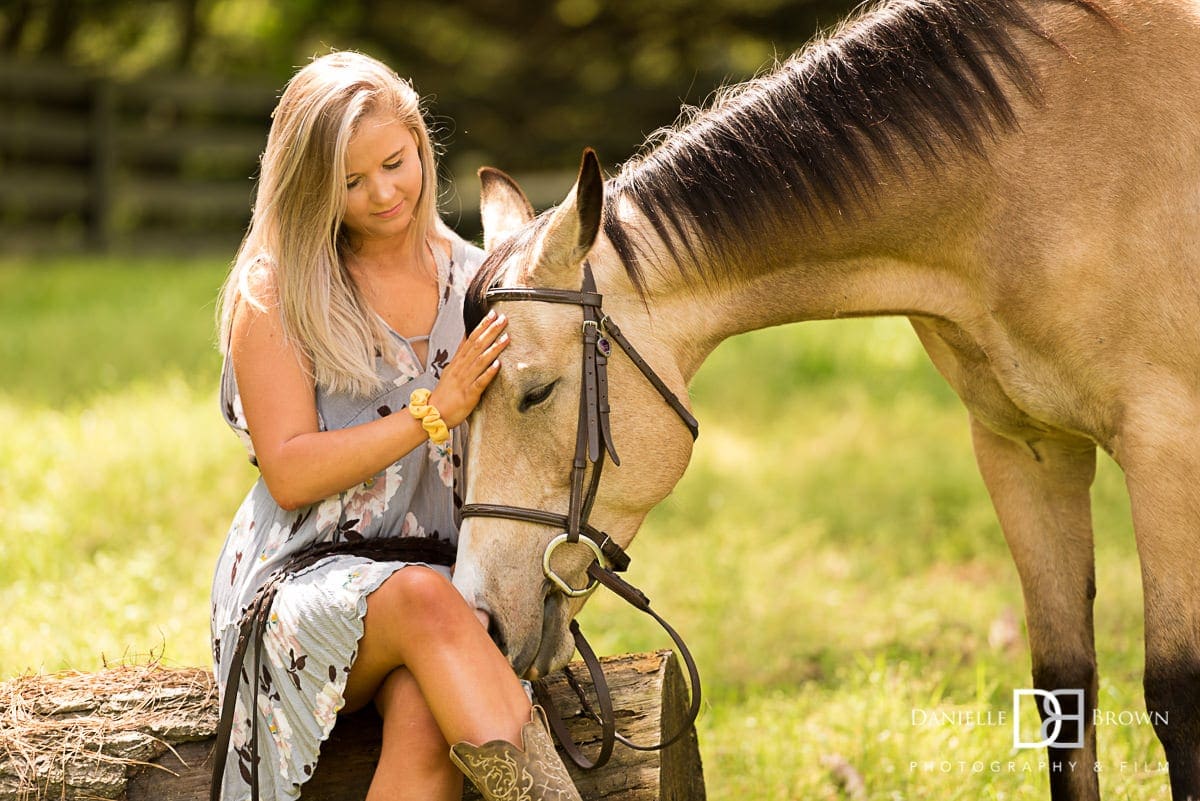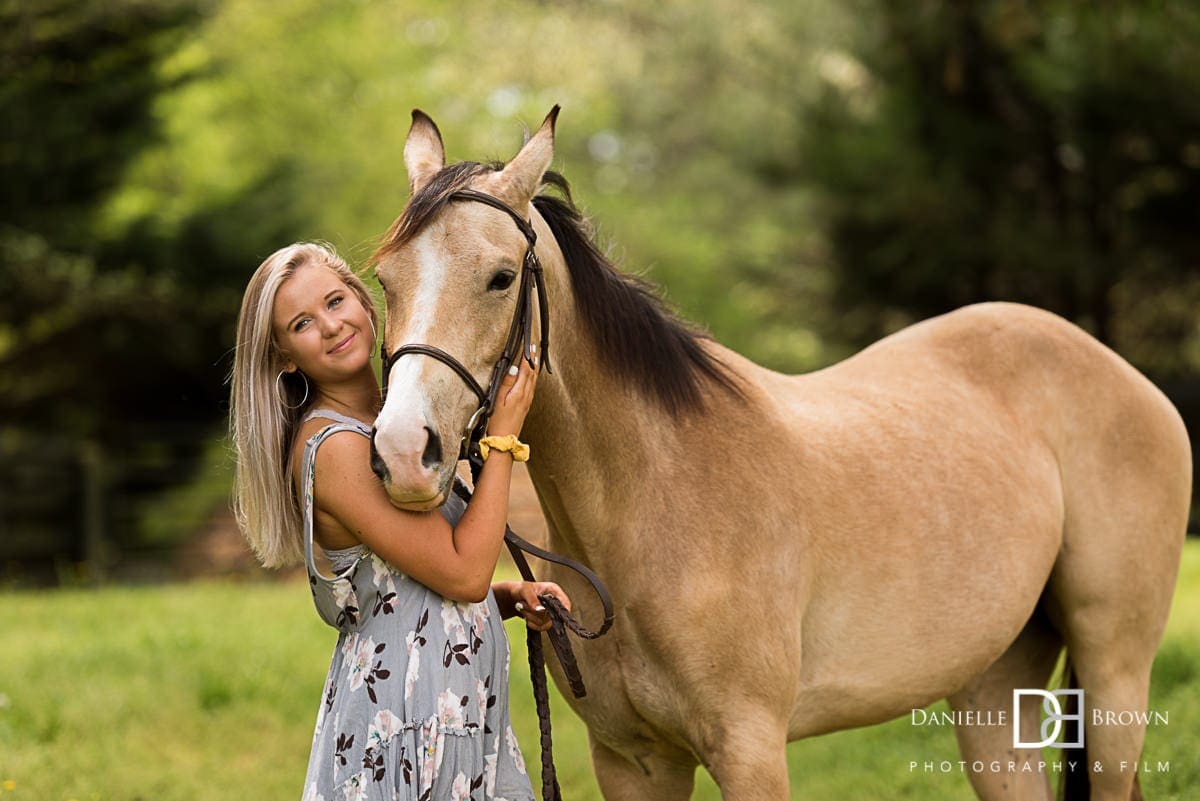 Understanding how to photograph senior portraits with a horse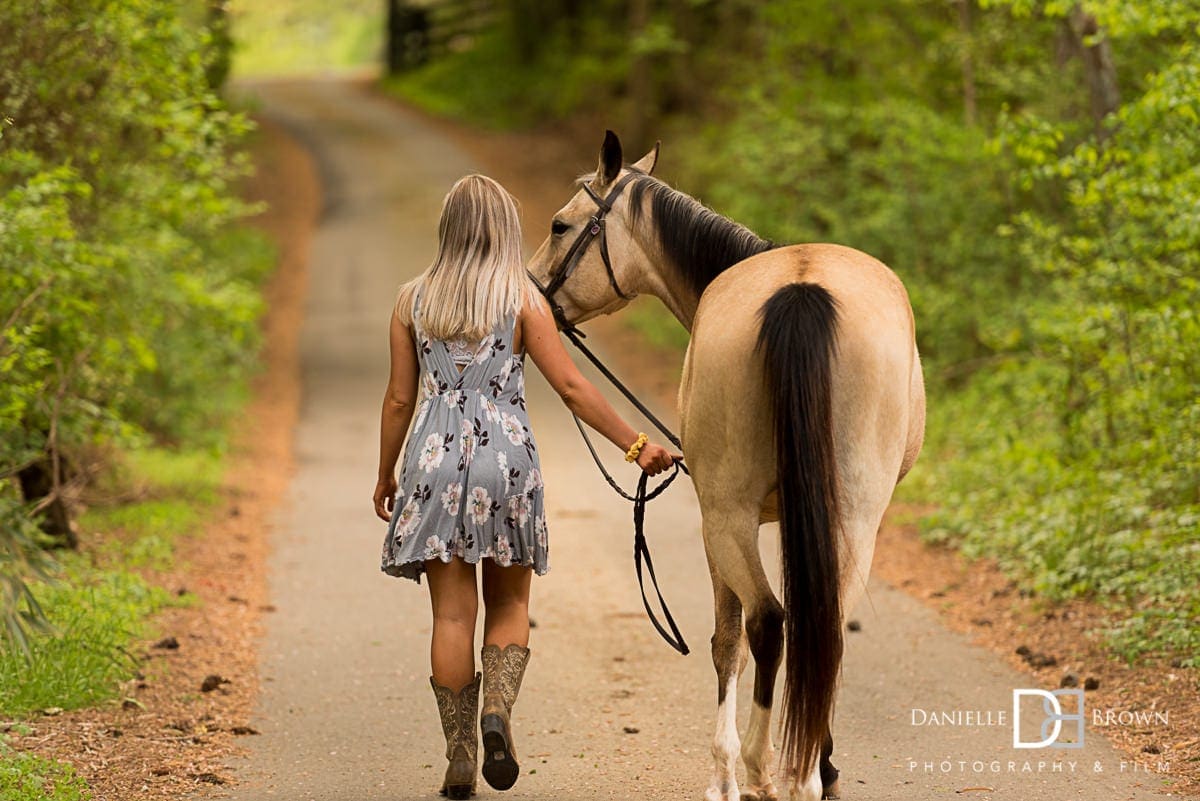 When you're photographing high school senior portraits with horse, it's really important to be laid back. So we just wandered around the Stables at Towne Lake and had a chill afternoon. I love this series of images from Olivia just gently walking her horse down the lane.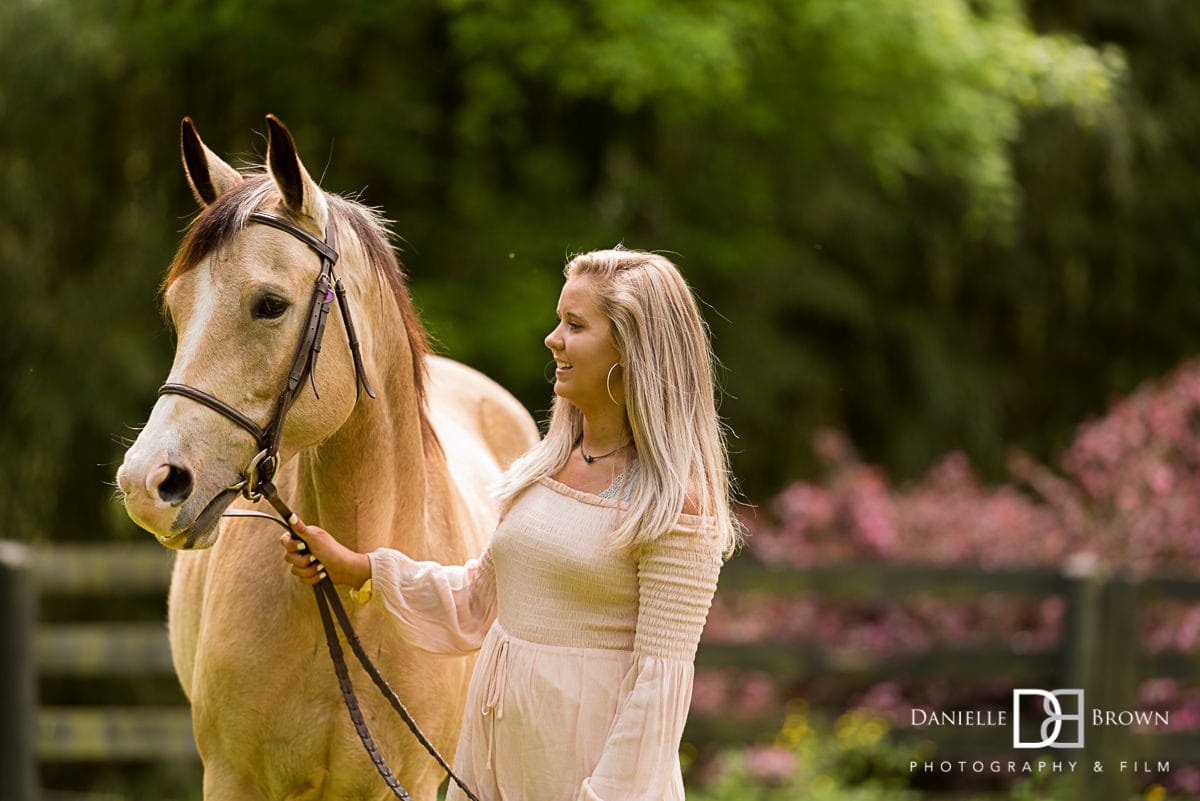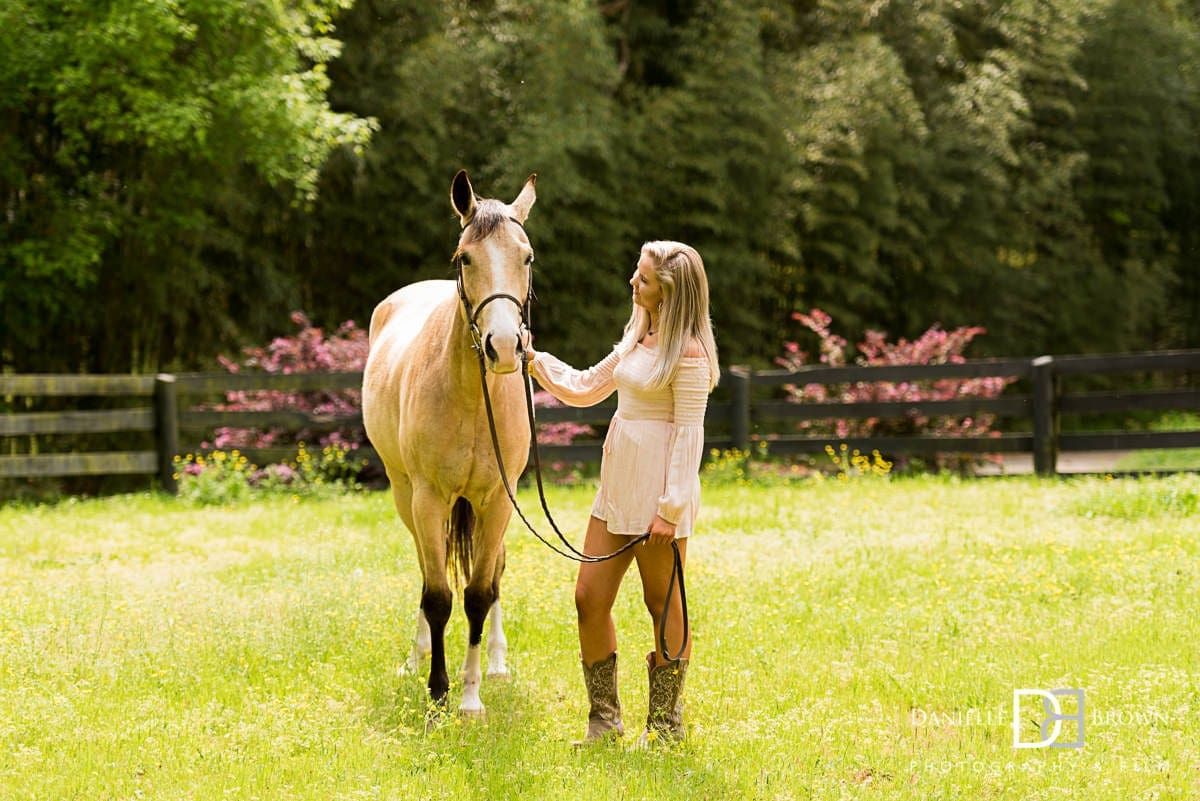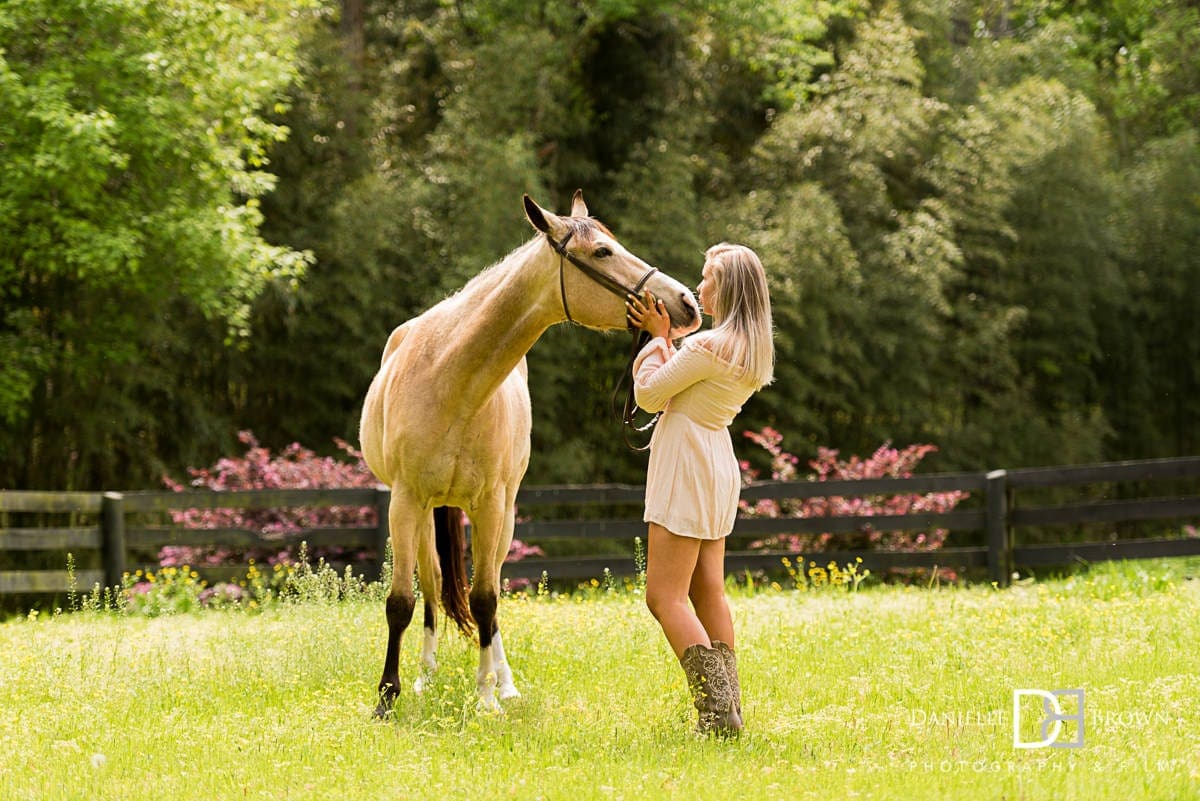 7nbsp;
Whenever I work with high school seniors for their portrait session, I always make sure they have a couple different outfits. After the lane, Olivia changed into an adorable off-the-shoulder blush romper. We took her horse into the grazing paddock for a break.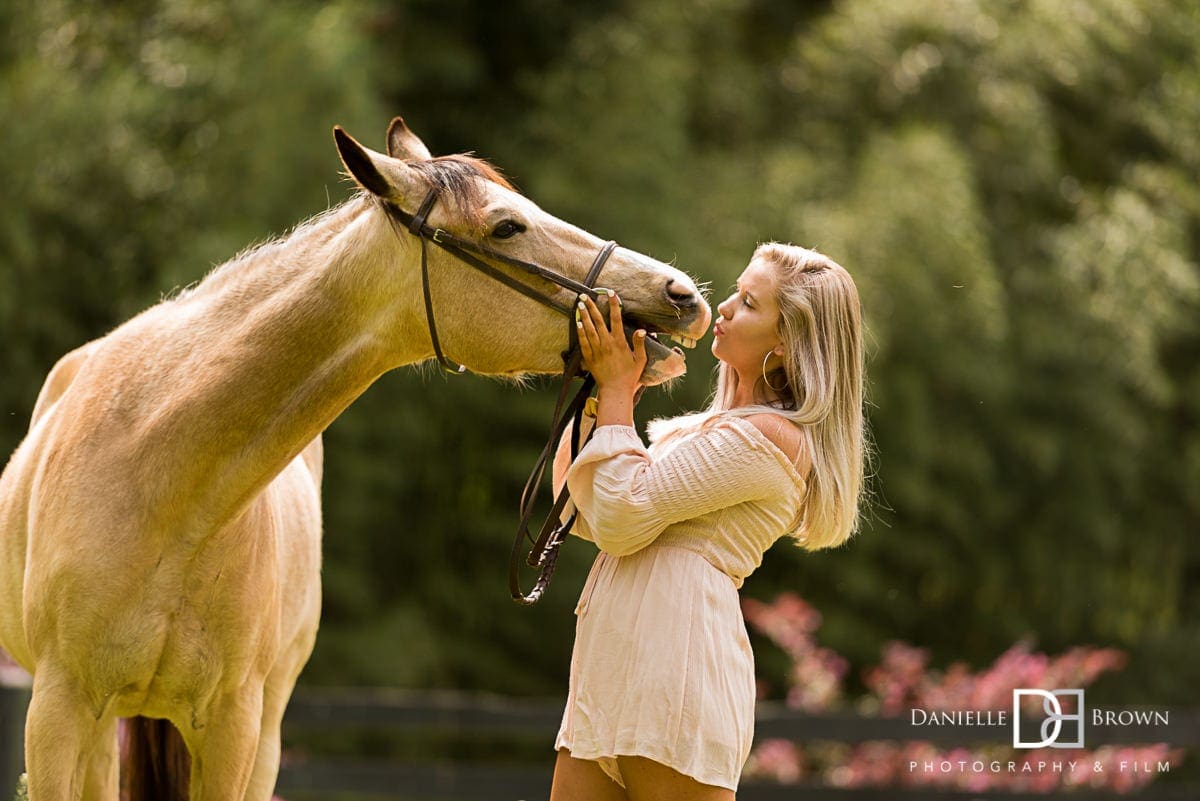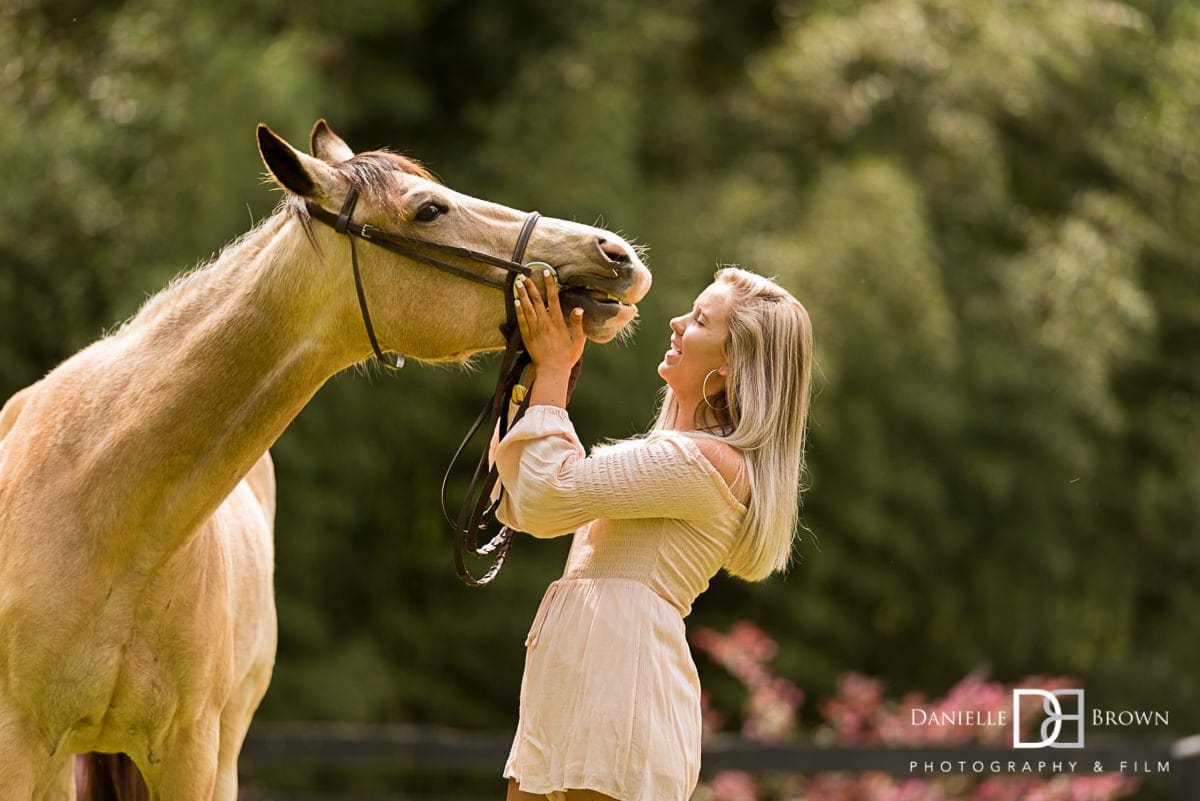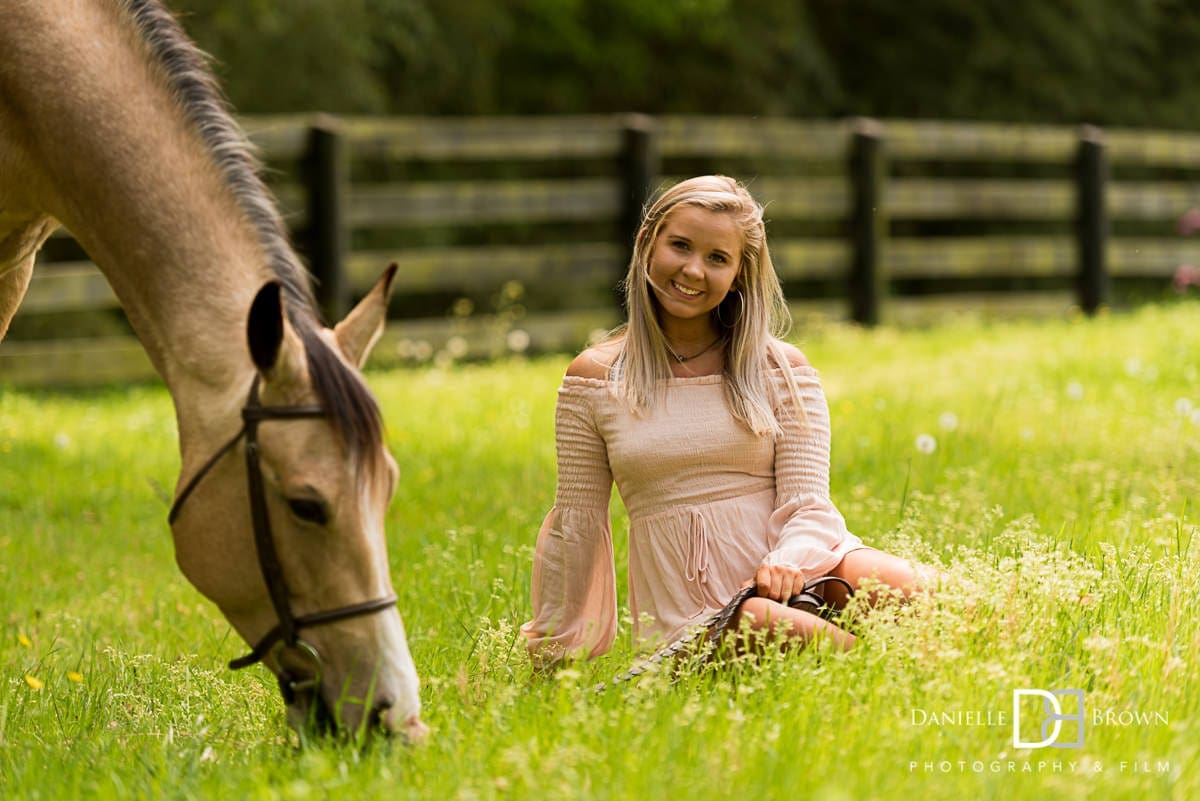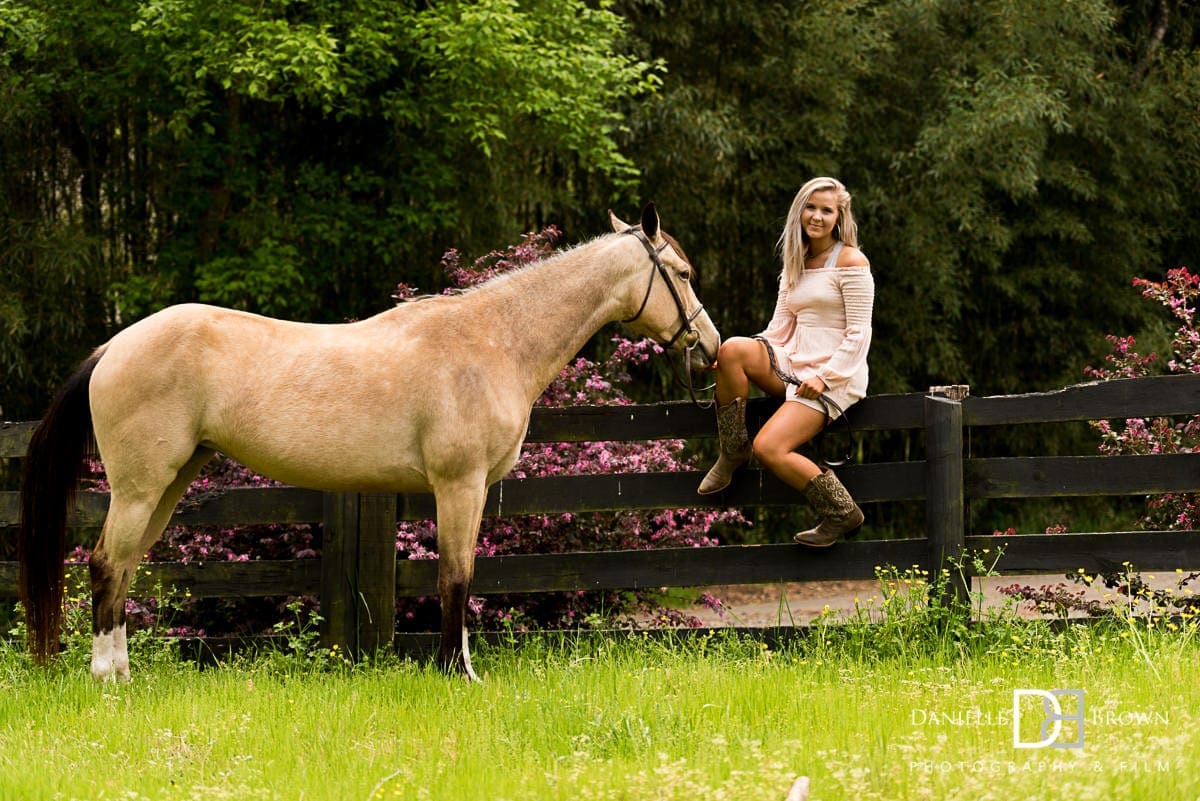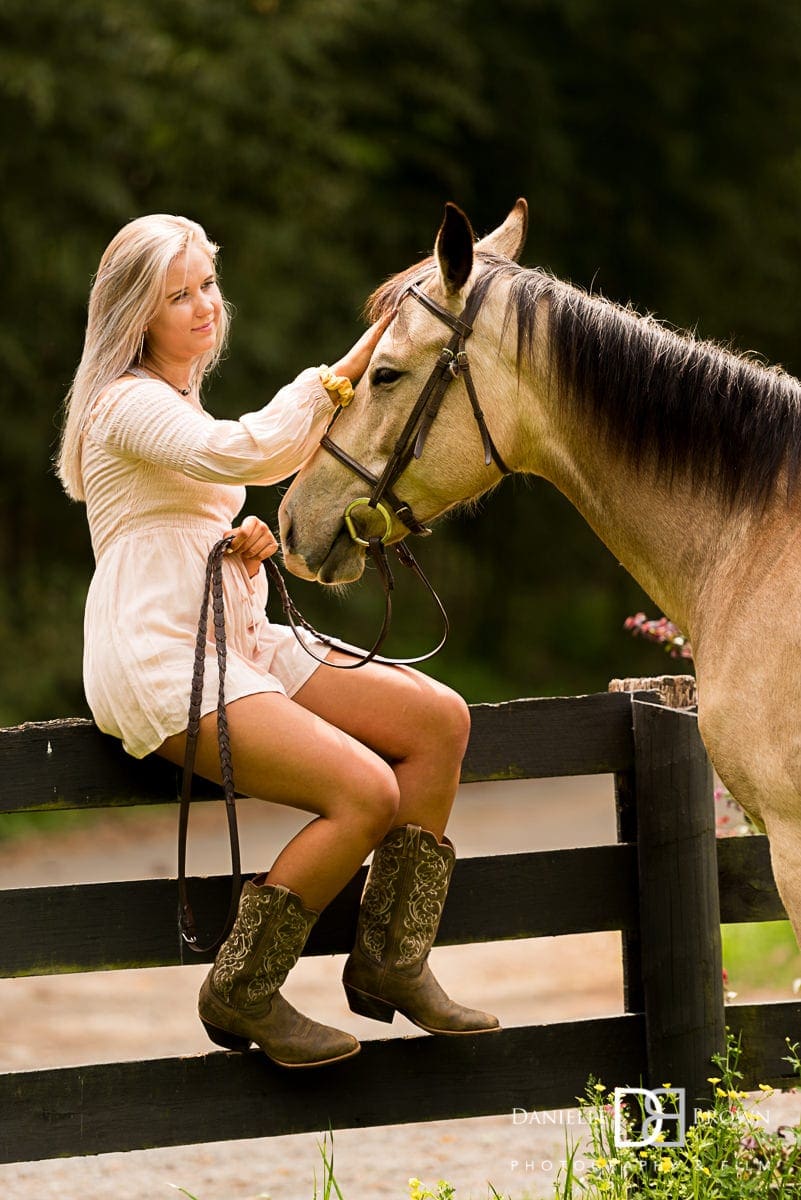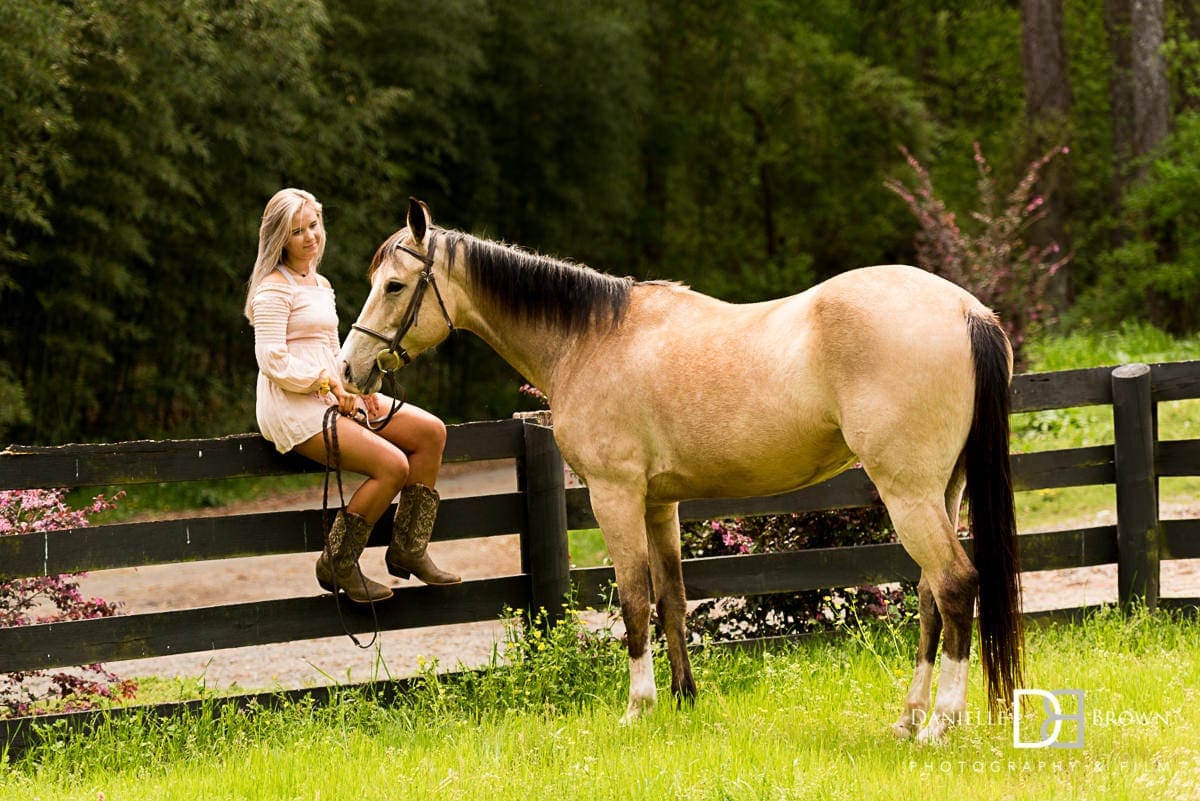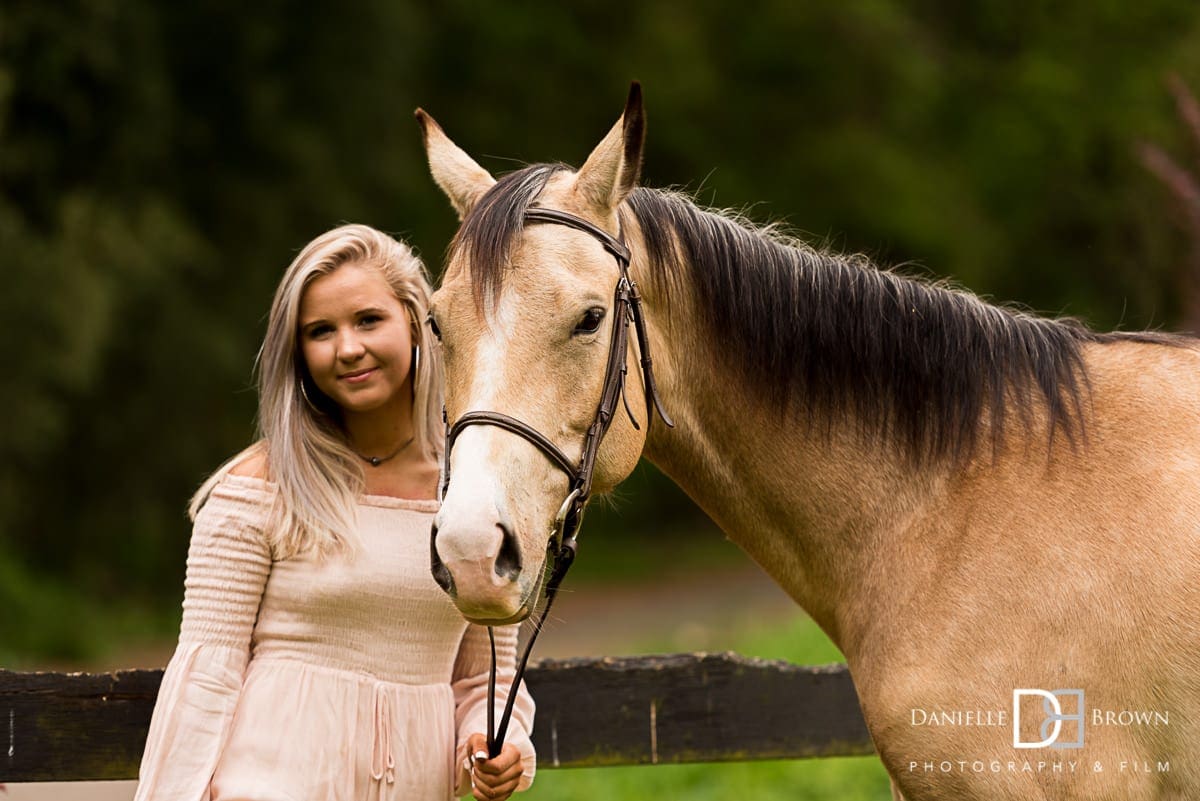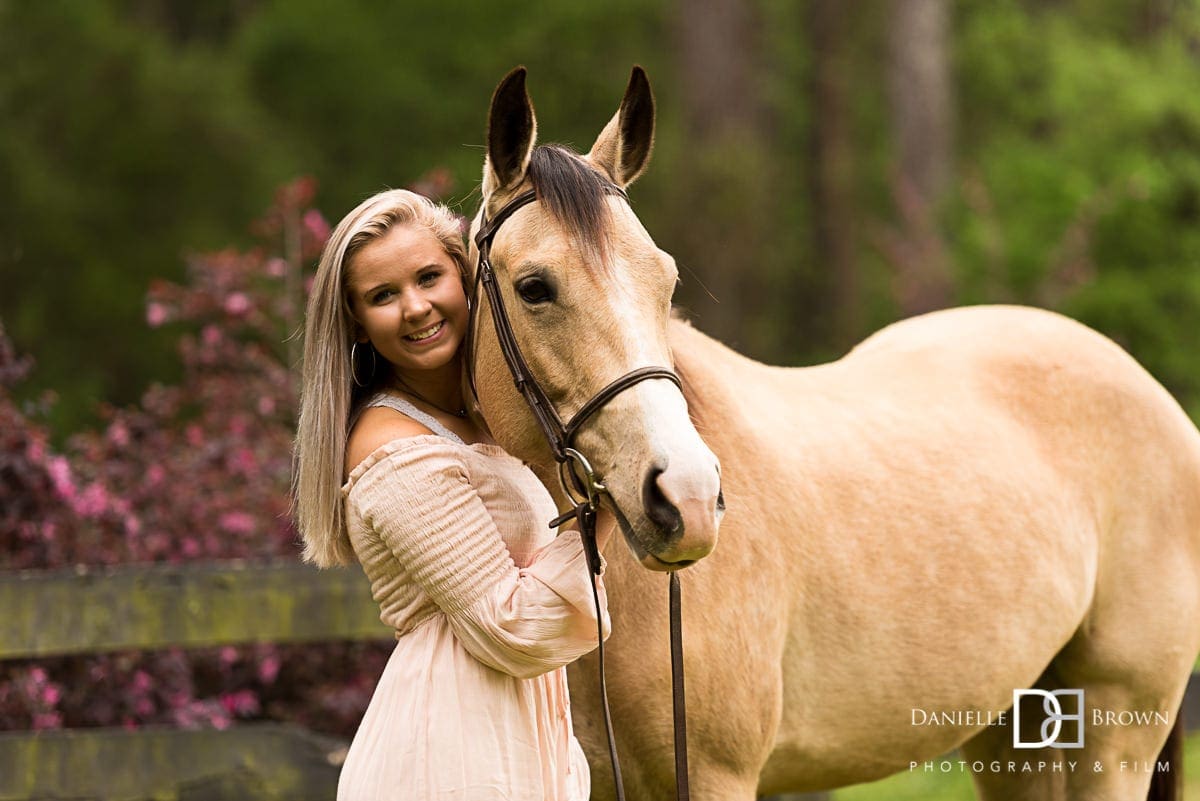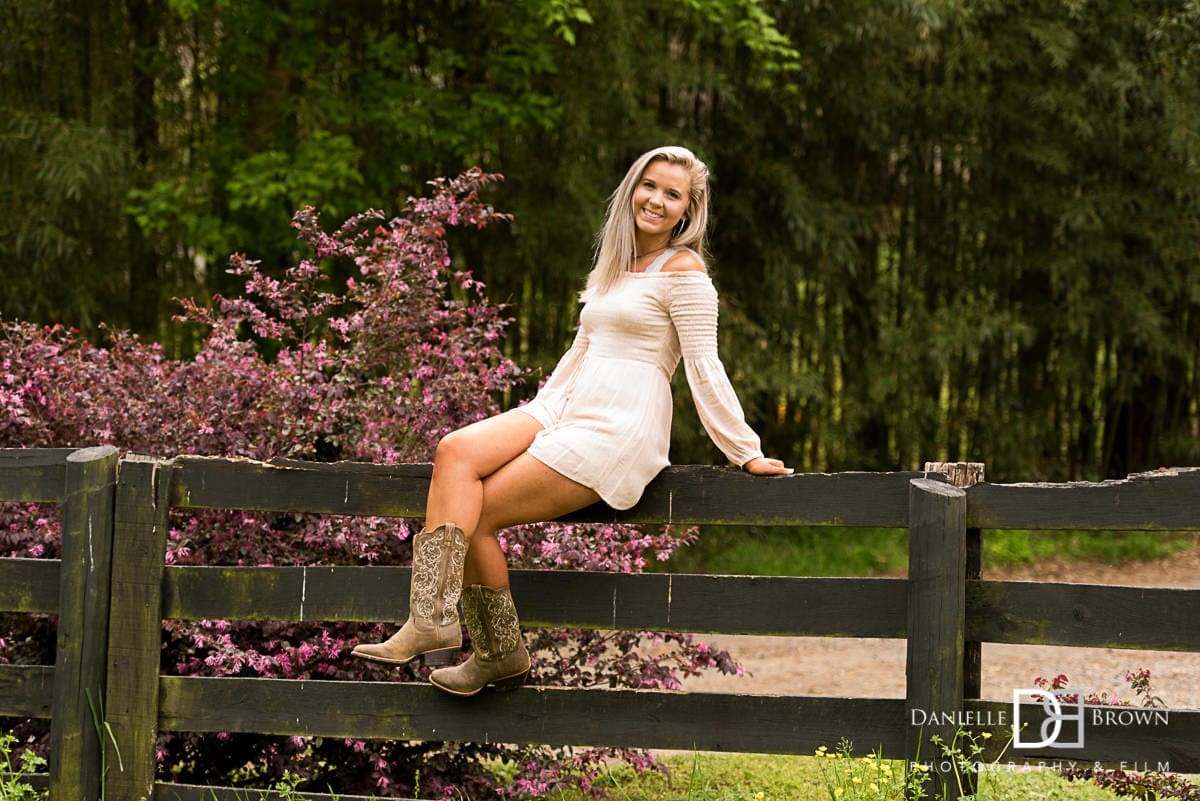 It's important to see when your subject needs a break! For our horse senior pictures in Atlanta, we let Olivia's horse take a break and just finish up her senior pictures solo. This cowgirl had to give her boots some props!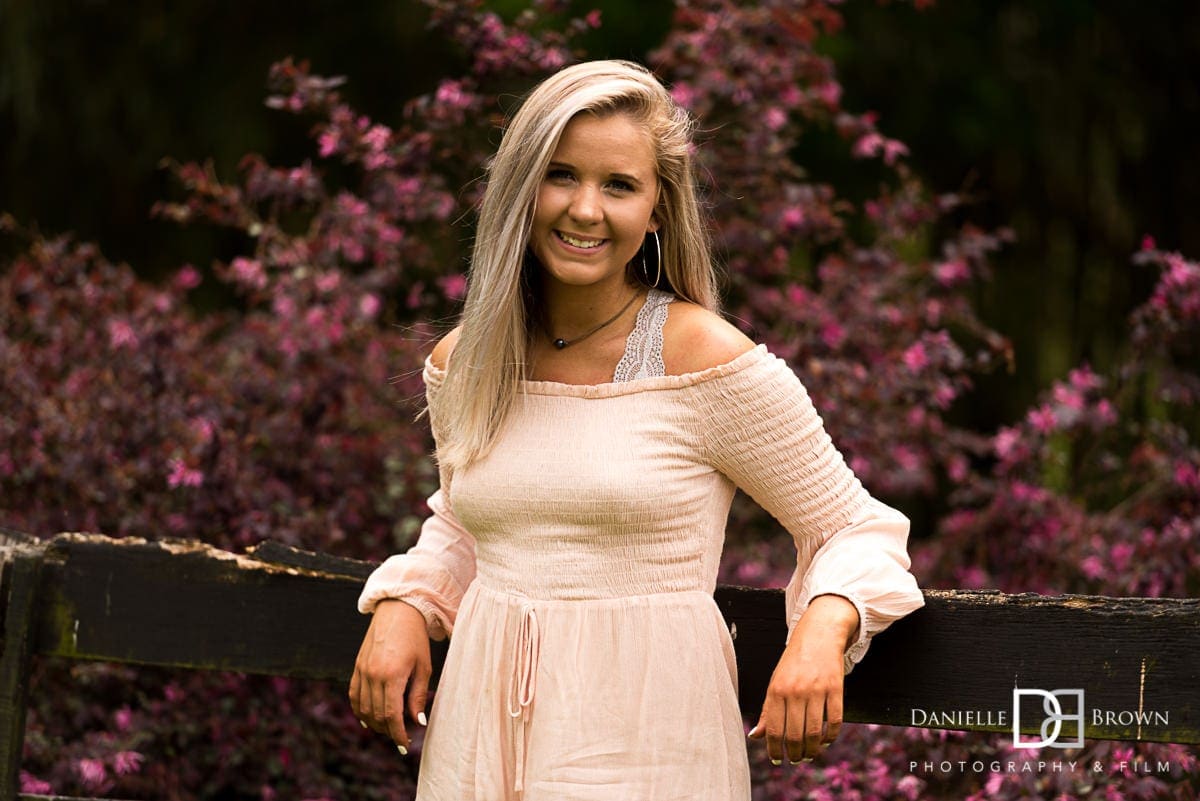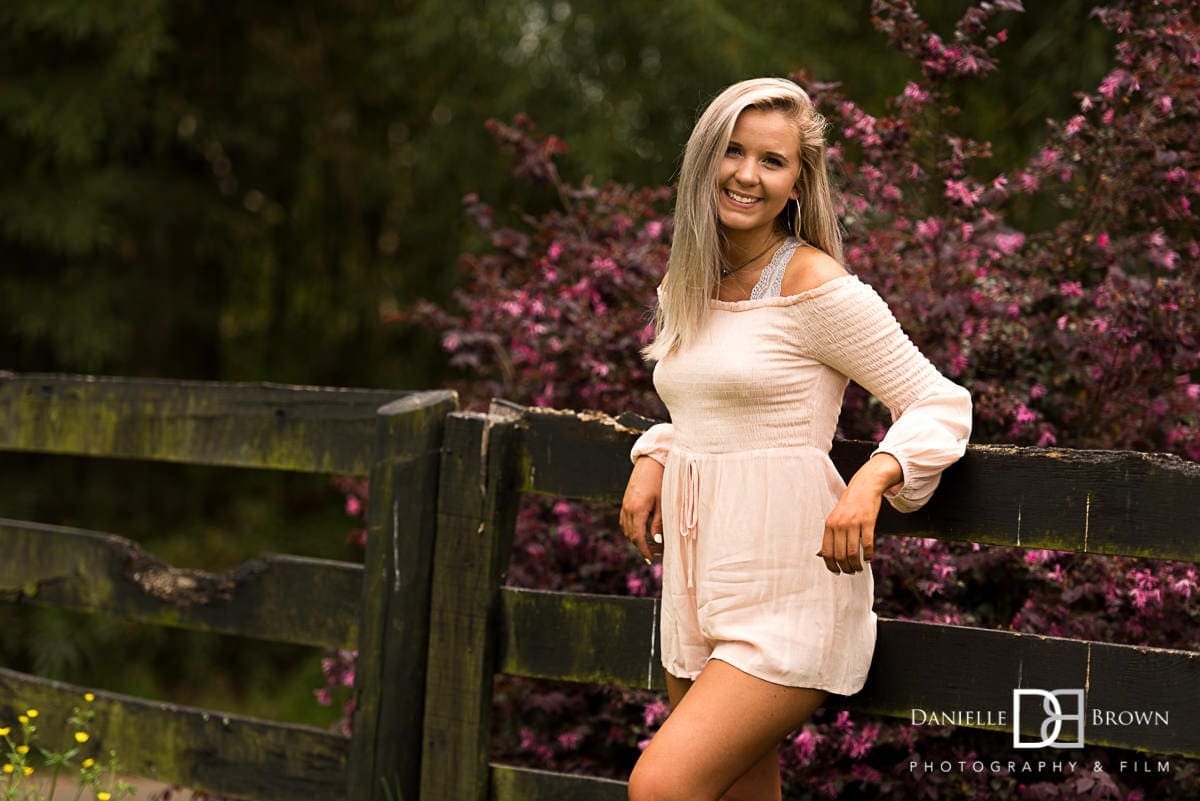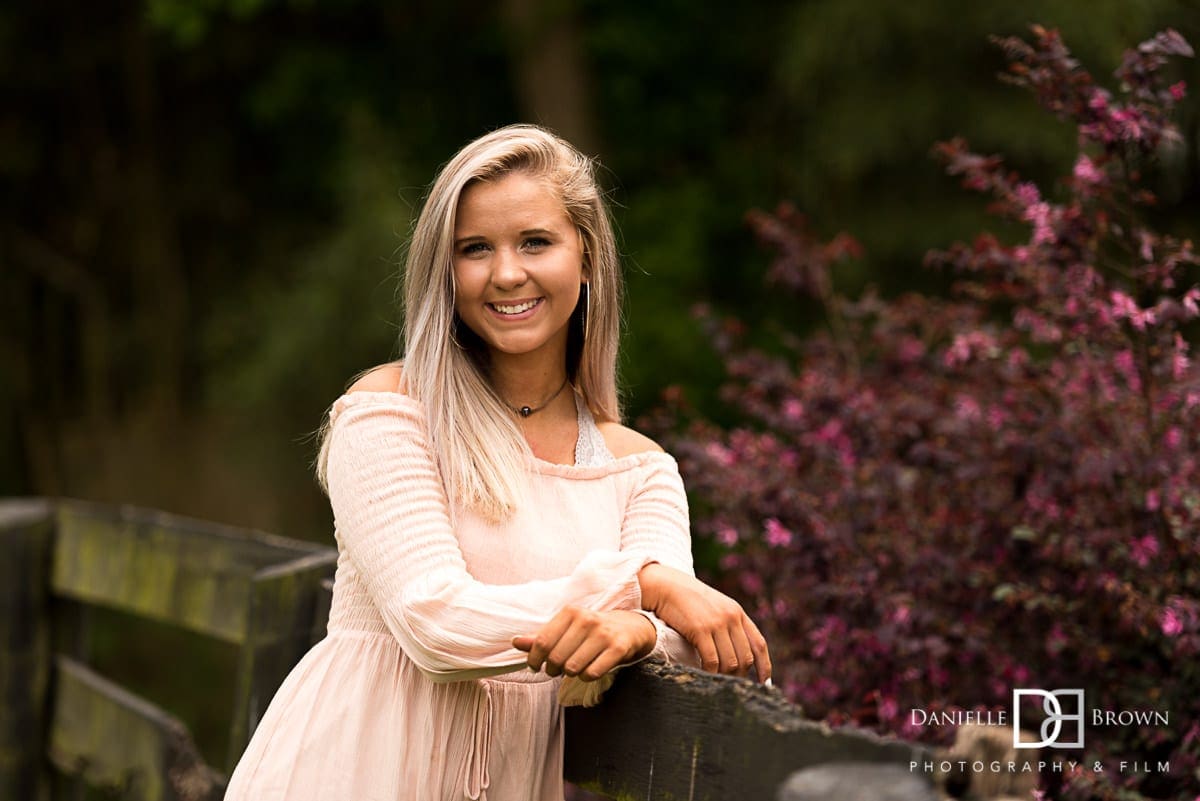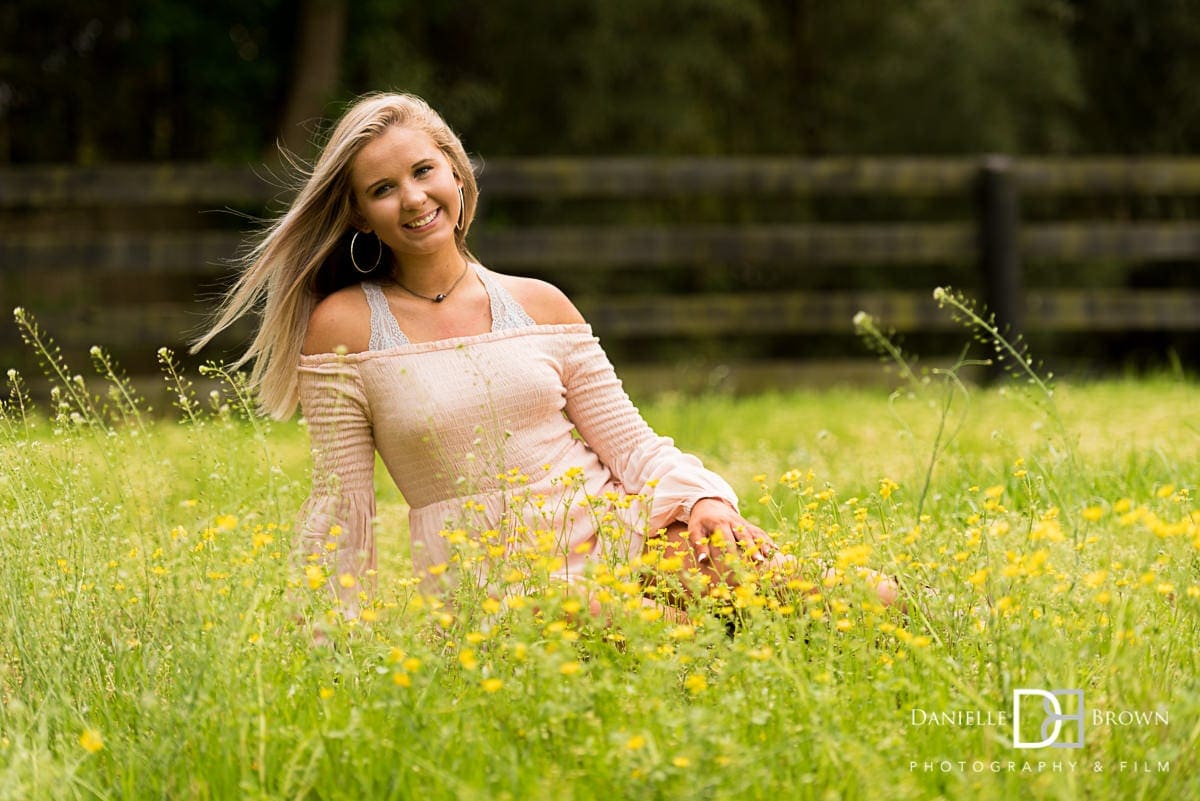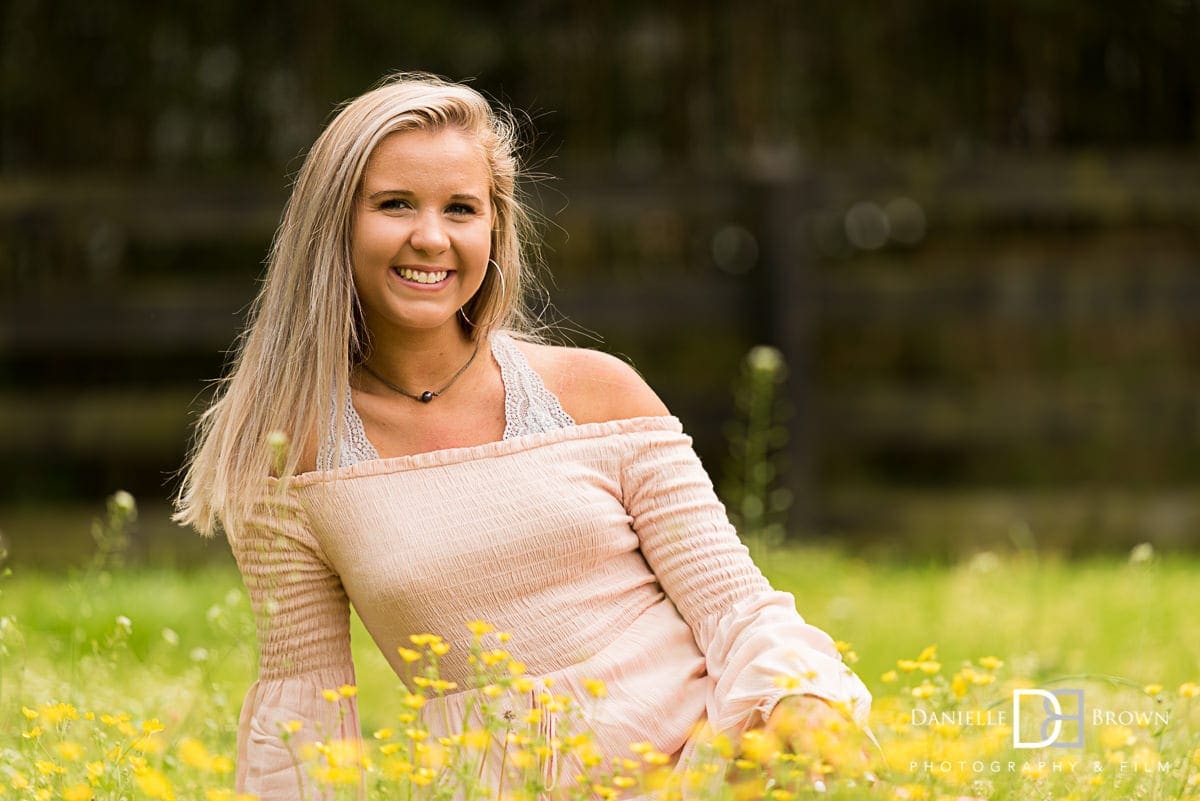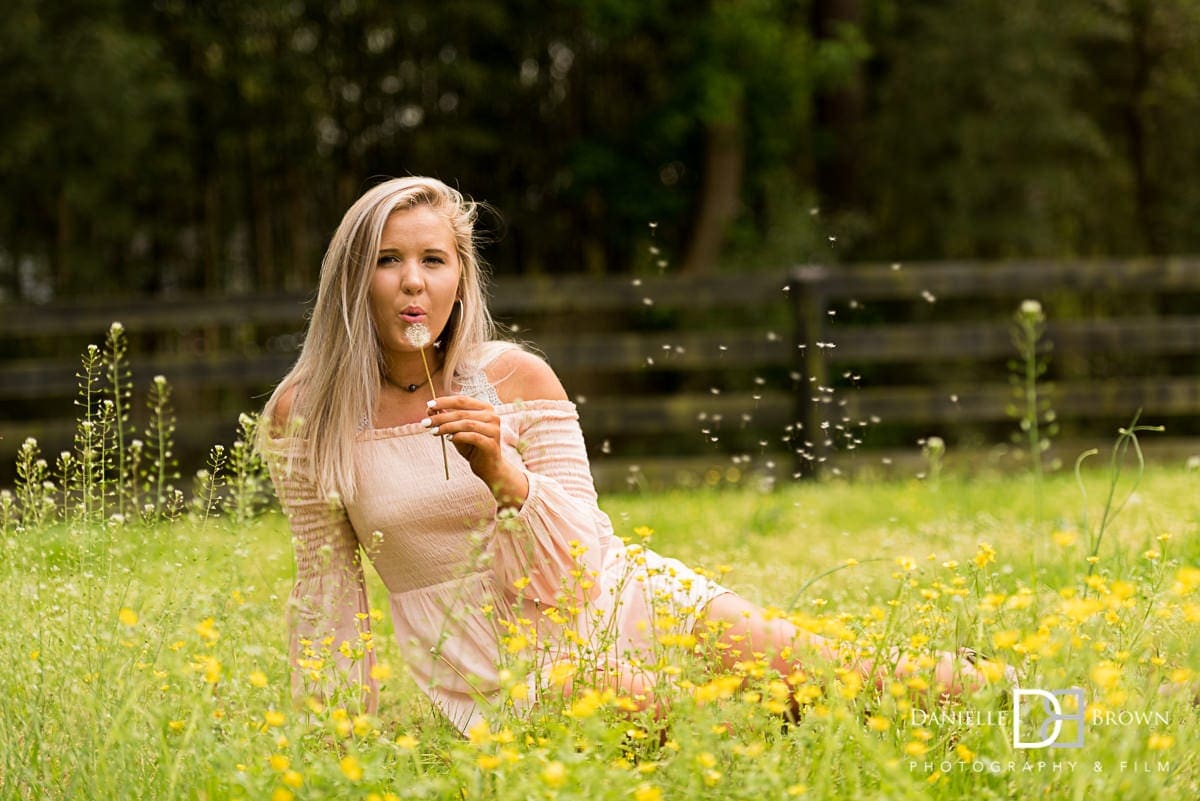 I'm not going to lie. Getting this shot took a moment. Olivia was so much fun! I can't remember if it was her idea to blow dandelion fluff or if it was mine. But who cares?