Neal & Rajsi | Kennesaw Mountain Surprise Proposal
session type: Surprise Marriage Proposal
location: Kennesaw Mountain National Battlefield Park, Kennesaw GA
photographer: Danielle Brown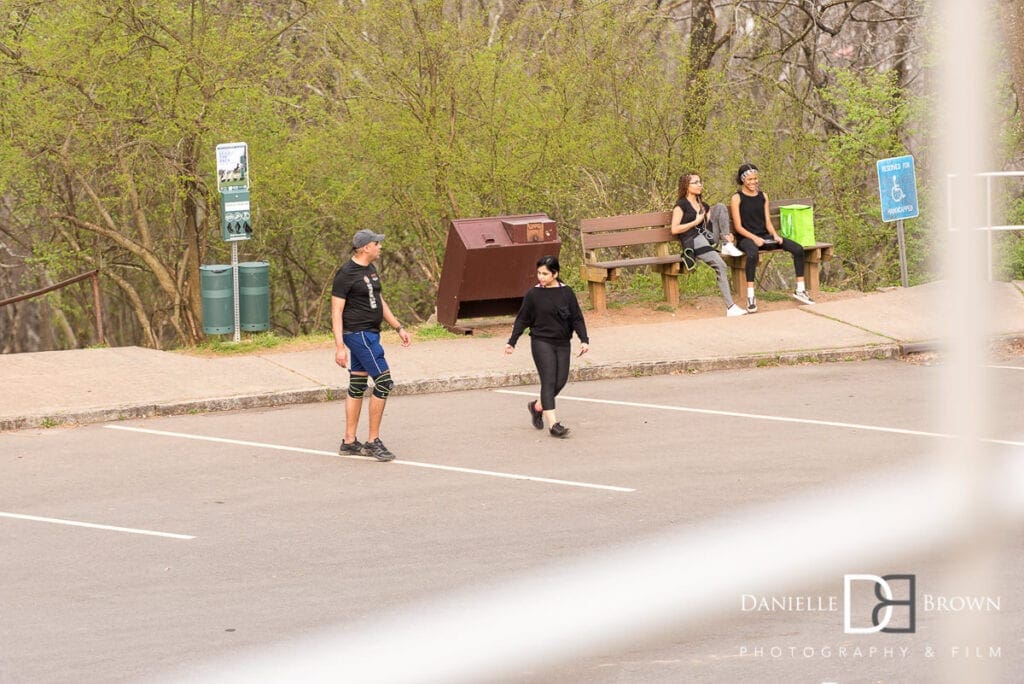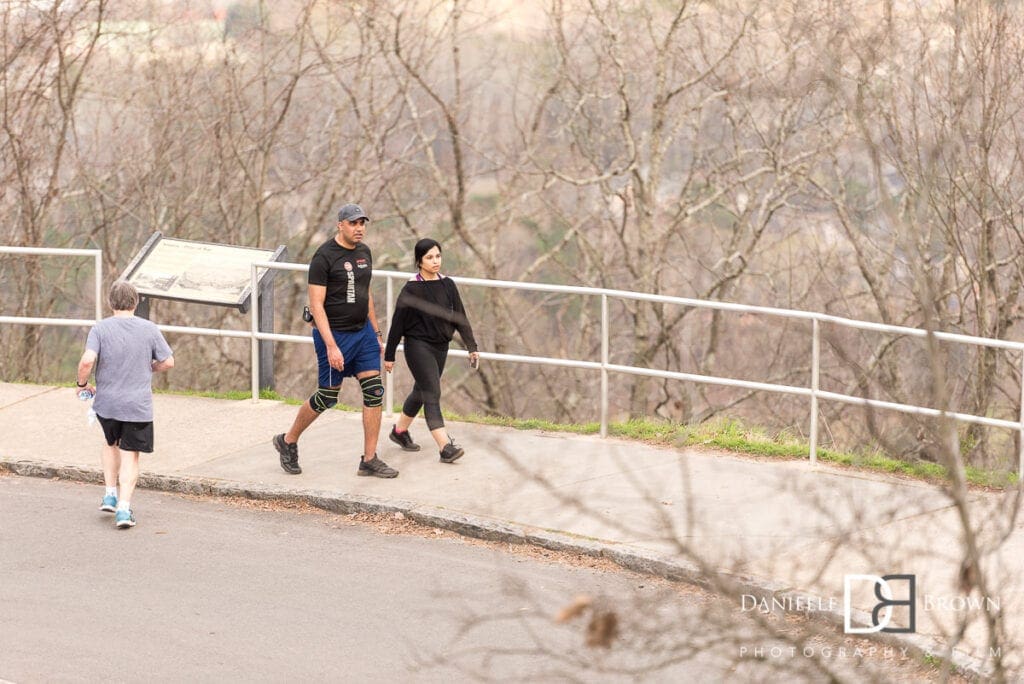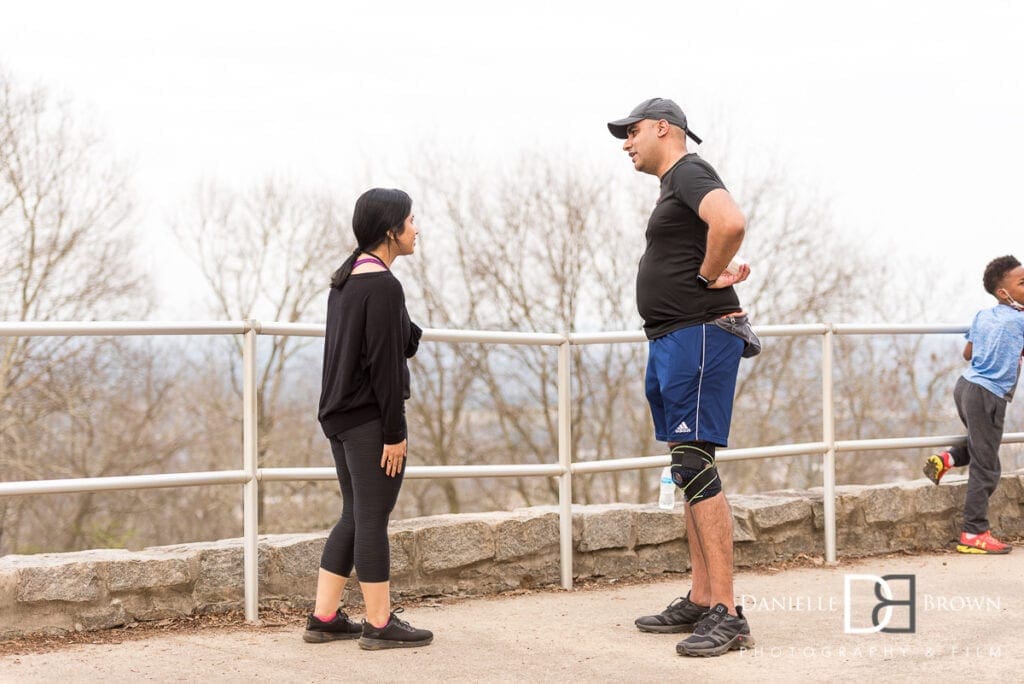 Neal found us from a Google search. His plan was simple. He and Rajsi would go on hiking adventures often. Neal was going to use the end of this hike to ask Rajsi to start a new adventure with him. There were a lot of logistic concerns Neal and I worked out to have his Kennesaw Mountain surprise proposal go exactly to plan. The Tuesday prior to Neal's surprise proposal, we made sure our cardio was up to snuff.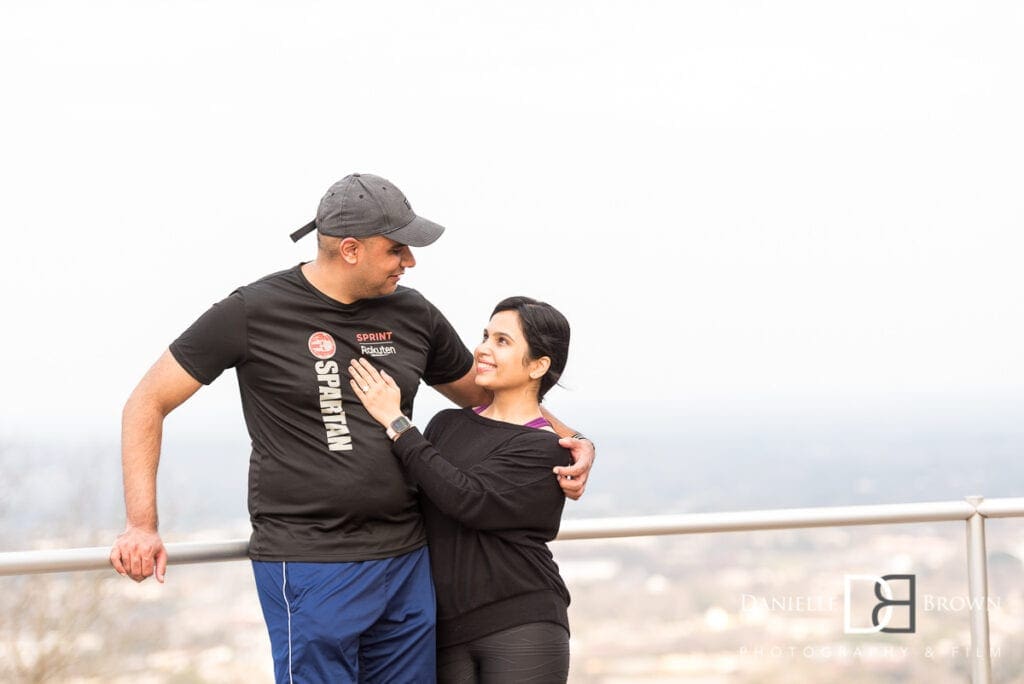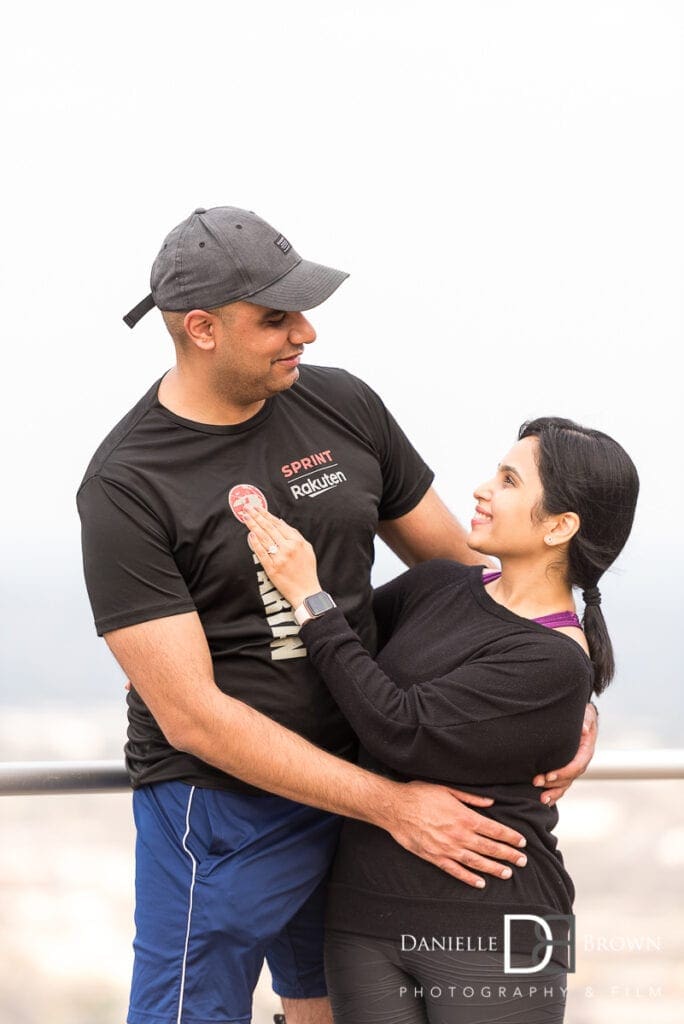 Timing our hike up the mountain, I was able to climb from the base/parking lot to the scenic view within twenty minutes. Since Neal and Rajsi were driving from Alpharetta, I signaled Neal once I left my prior shoot so they could leave for Kennesaw Mountain. I stripped down my camera gear to bring the bare minimum of gear for my climb up Kennesaw Mountain. Then all I had to do was wait.
Kennesaw Mountain Surprise Proposal – After the Proposal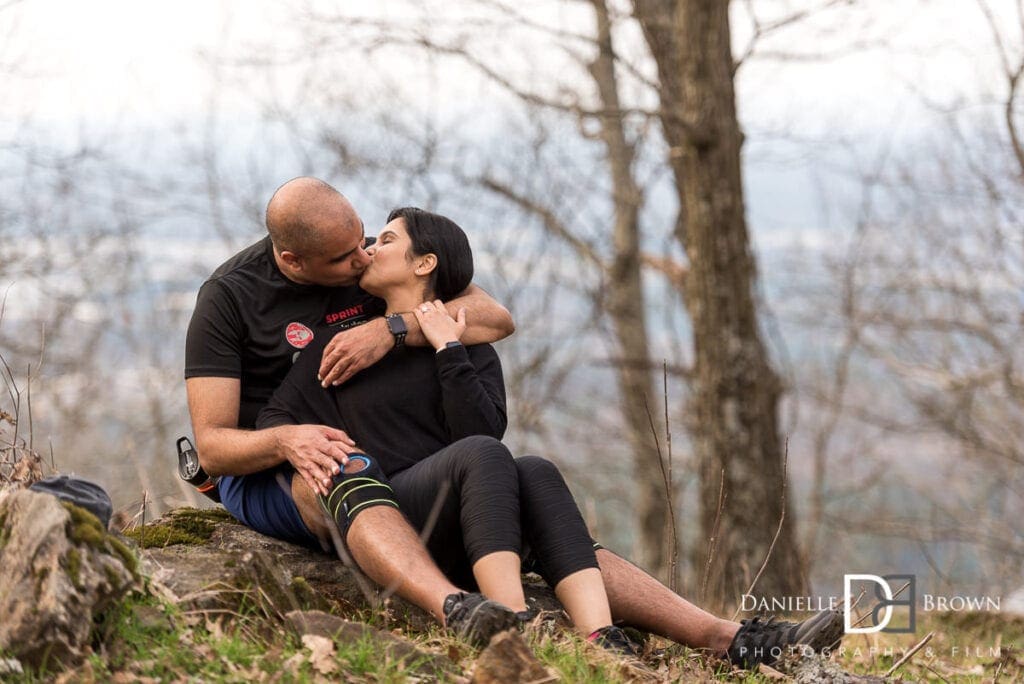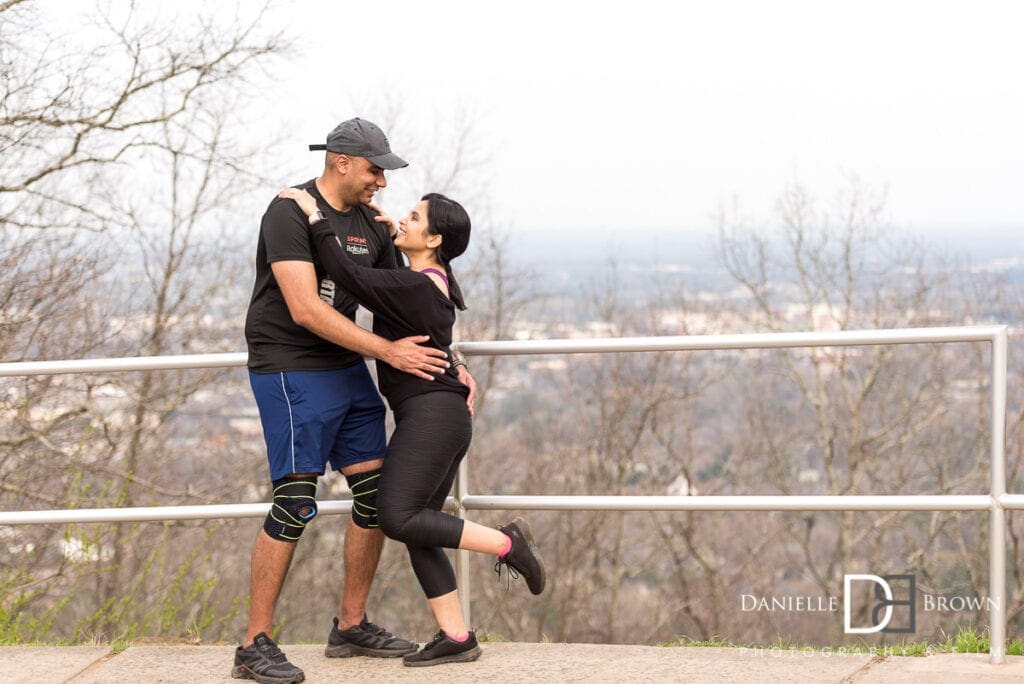 After the actual proposal we took Neal and Rajsi back down the mountain for more pictures. By the way, Rajsi said "YES!" We picked out some key vantage points around the Kennesaw Mountain trail for portraits.
We found some killer spots through out Kennesaw Mountain for their surprise proposal photo session. A couple scenic views of Atlanta were really pretty, despite being overcast that March day. When I was scouting and testing how fast I could make the climb, there were deer in around the trails, but no deer that day. The apex of Kennesaw Mountain is 1798 feet in elevation. When the weather is clear, you can see quite far past the city of Marietta and parts of Atlanta from these vantage points.