Savannah + Luke (ceremony & formals)
Date: Saturday, October 21, 2017
Ceremony & Reception: Smith Family Home (private home)
Wedding Photography: Danielle Brown Photography – Dani Brown, Photographer
Day-of-Wedding Coordinator: Dori Fantaski, Gracious Spaces, Inc.
Hair/MakeUp Artist: Nancy Fennel
Florals: Carithers Flowers
When I first met Savannah & Luke while they were looking to hire their Kennesaw wedding photographer, they told me they would be having a twilight wedding ceremony at Luke's family home in Kennesaw, Georgia.
We started their day with their formals, before the ceremony.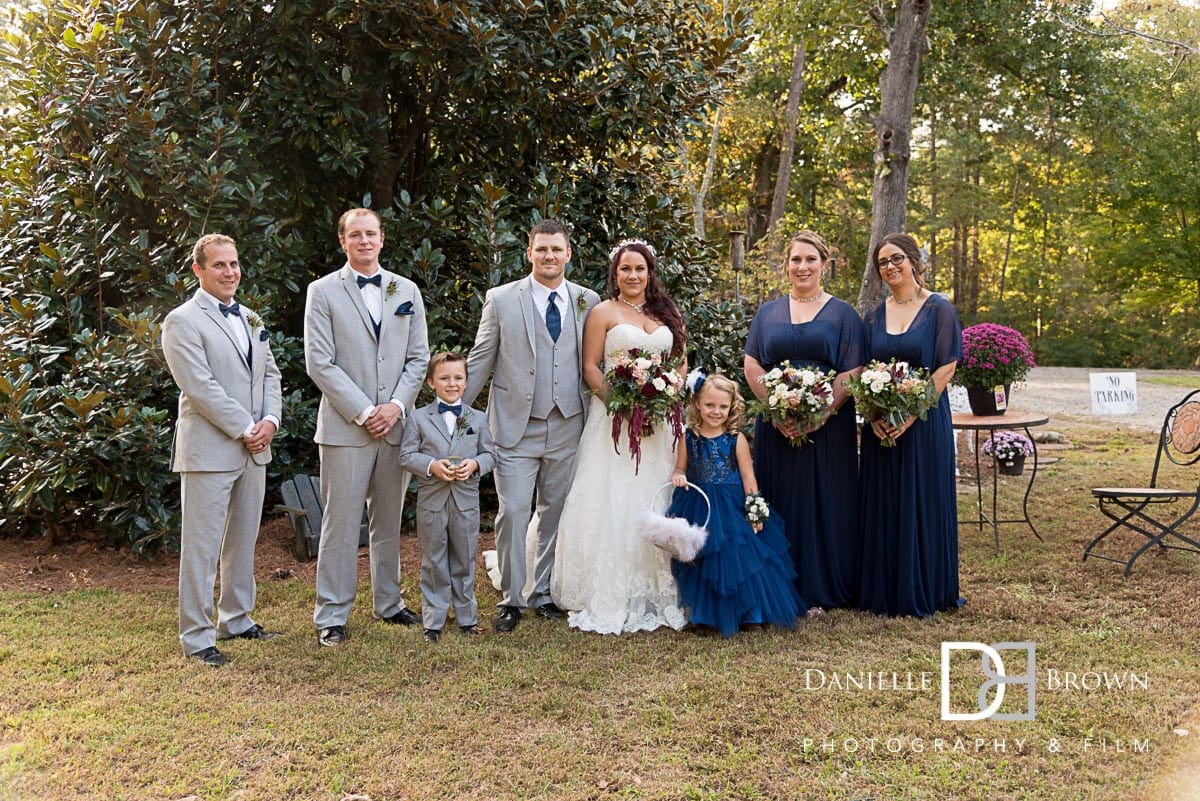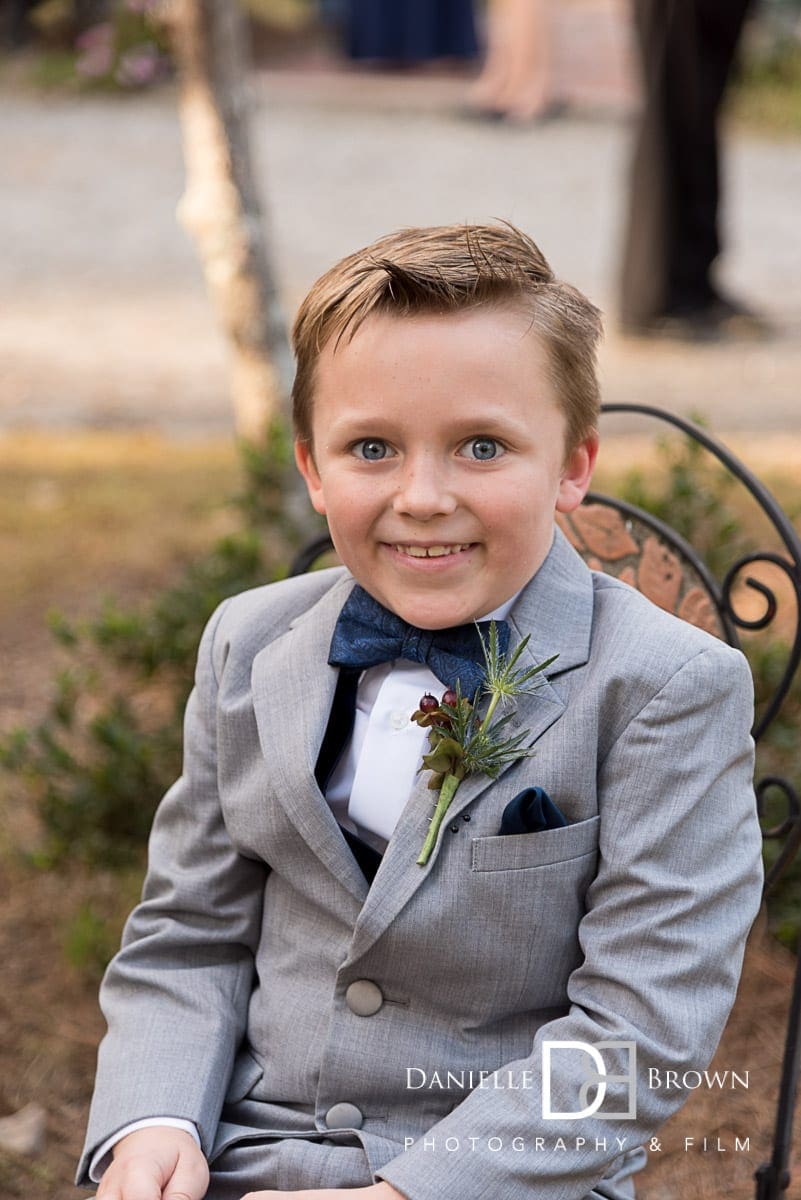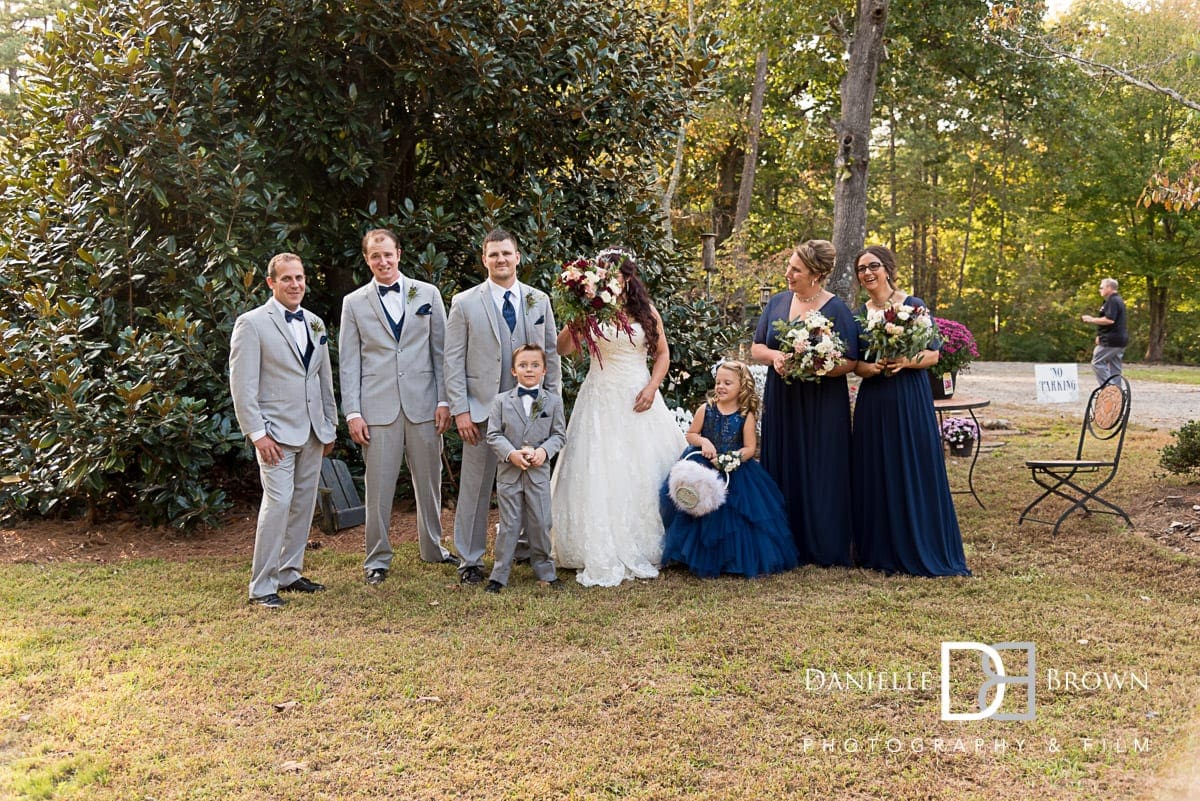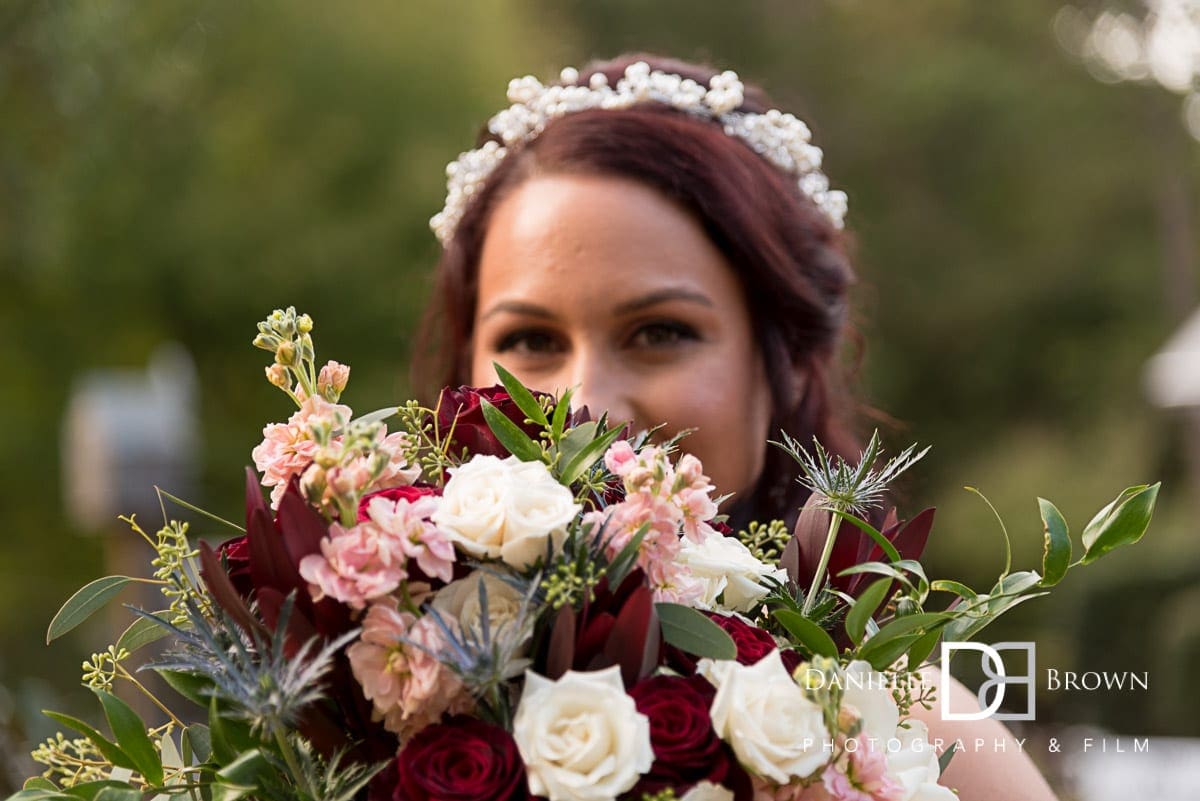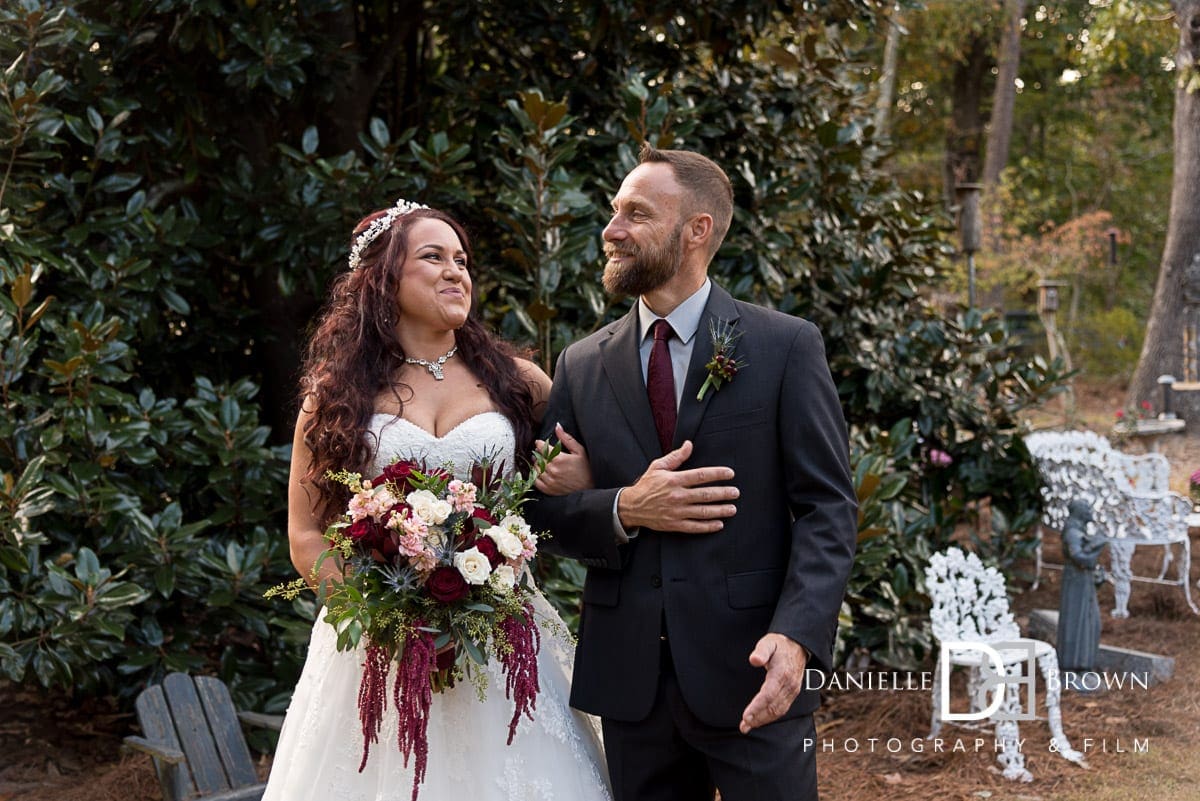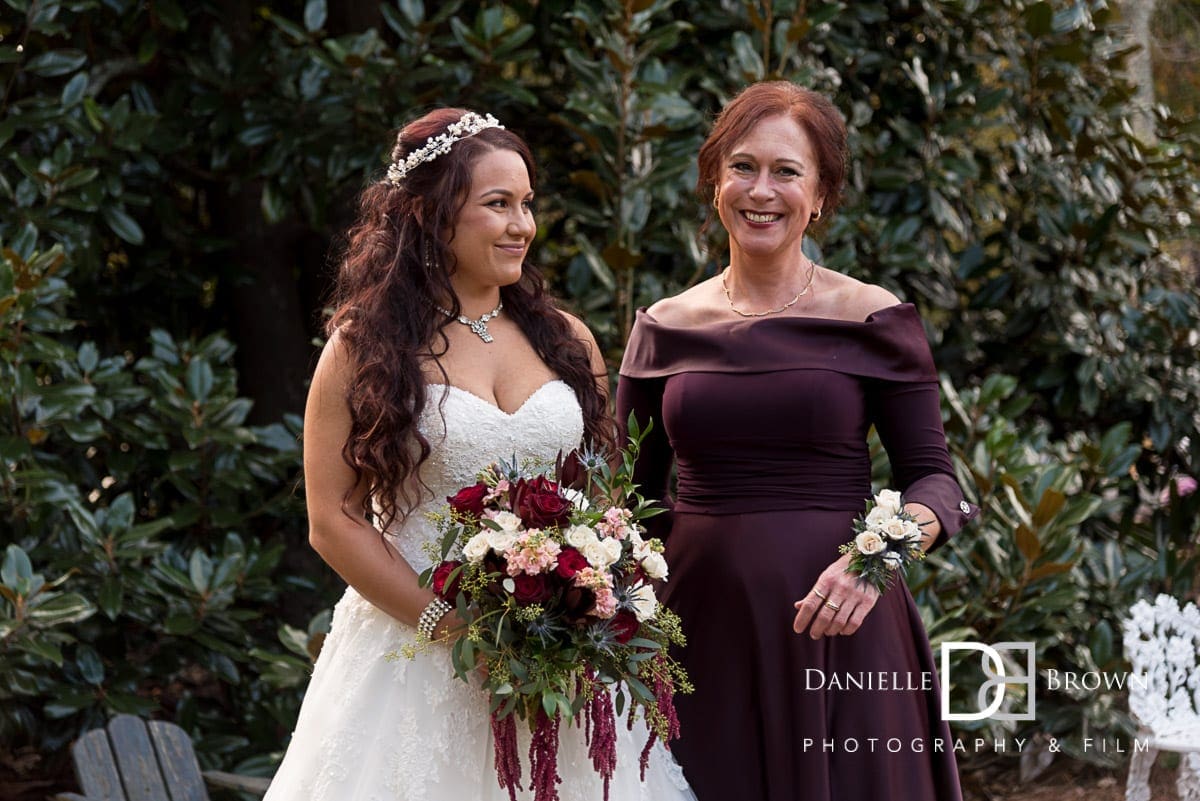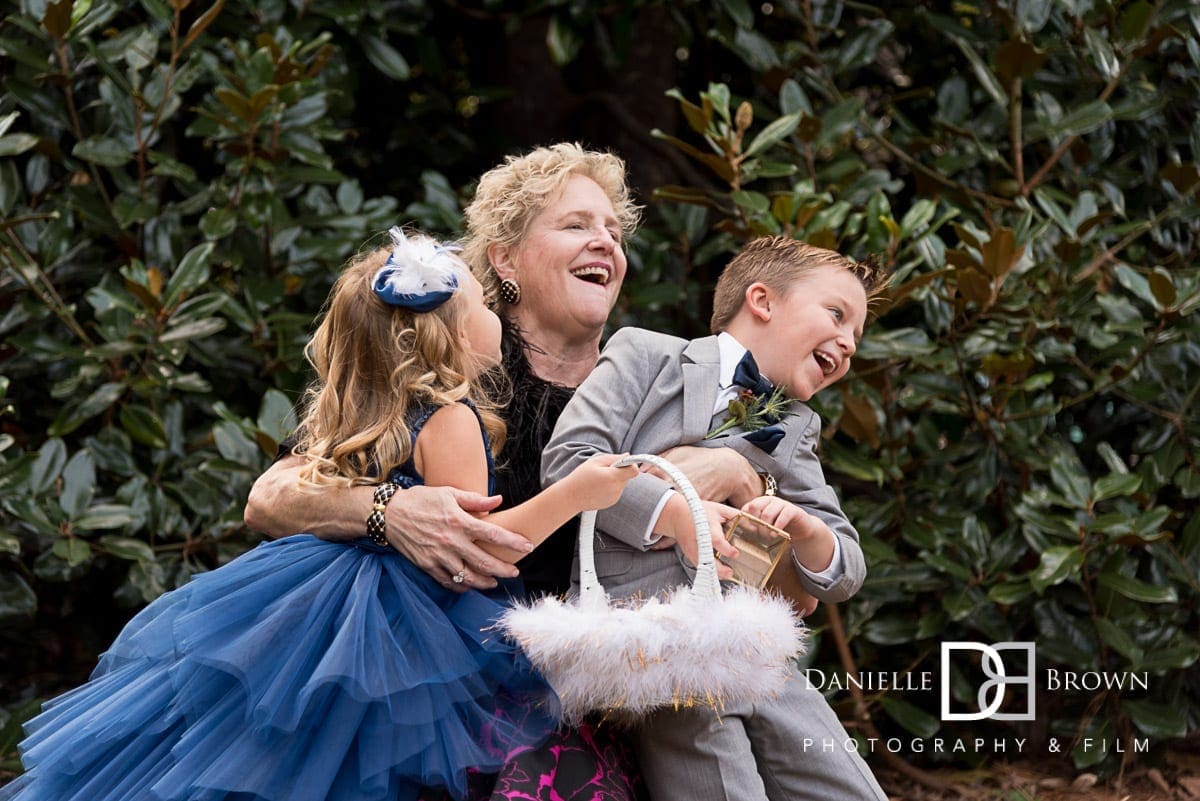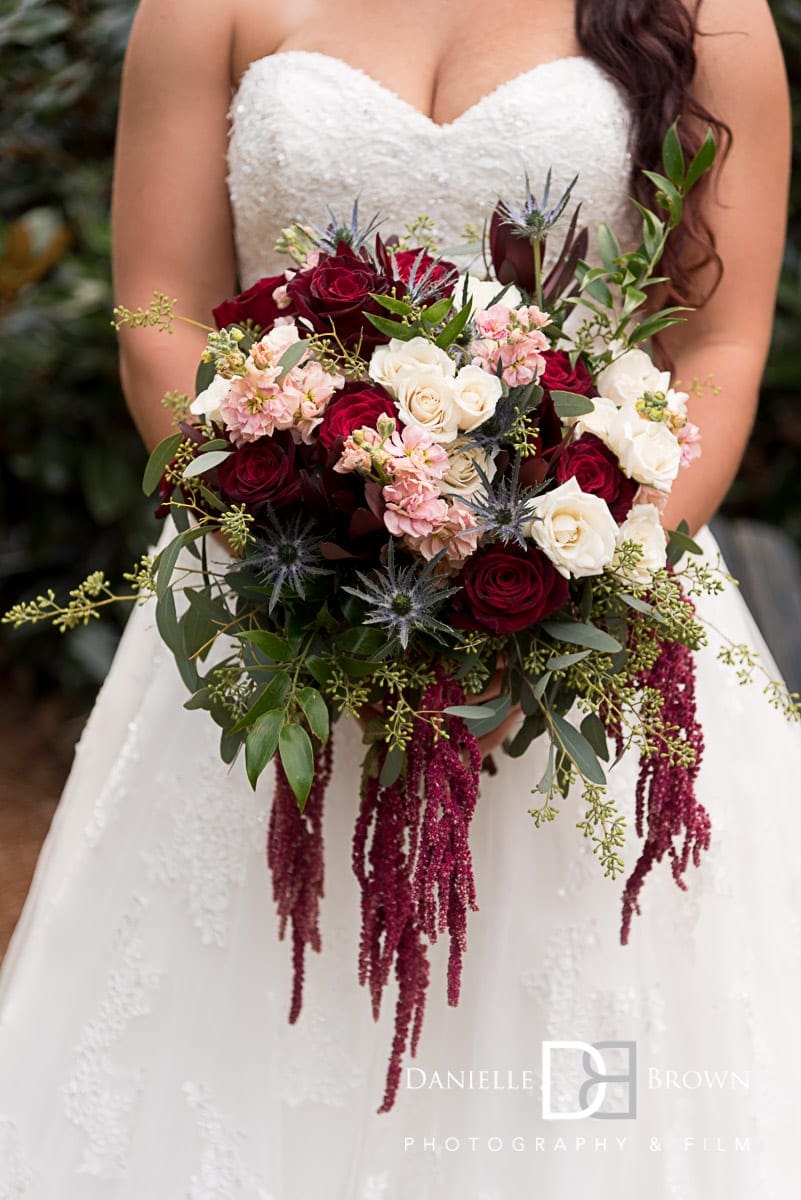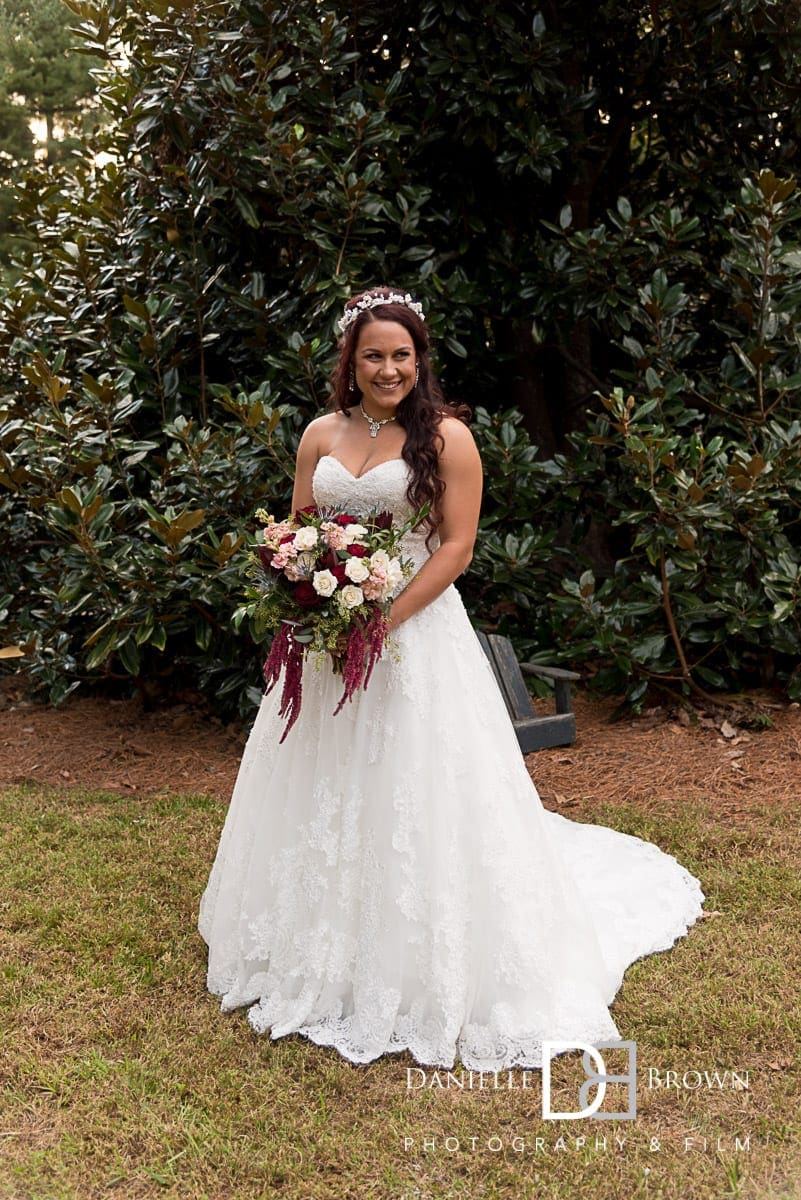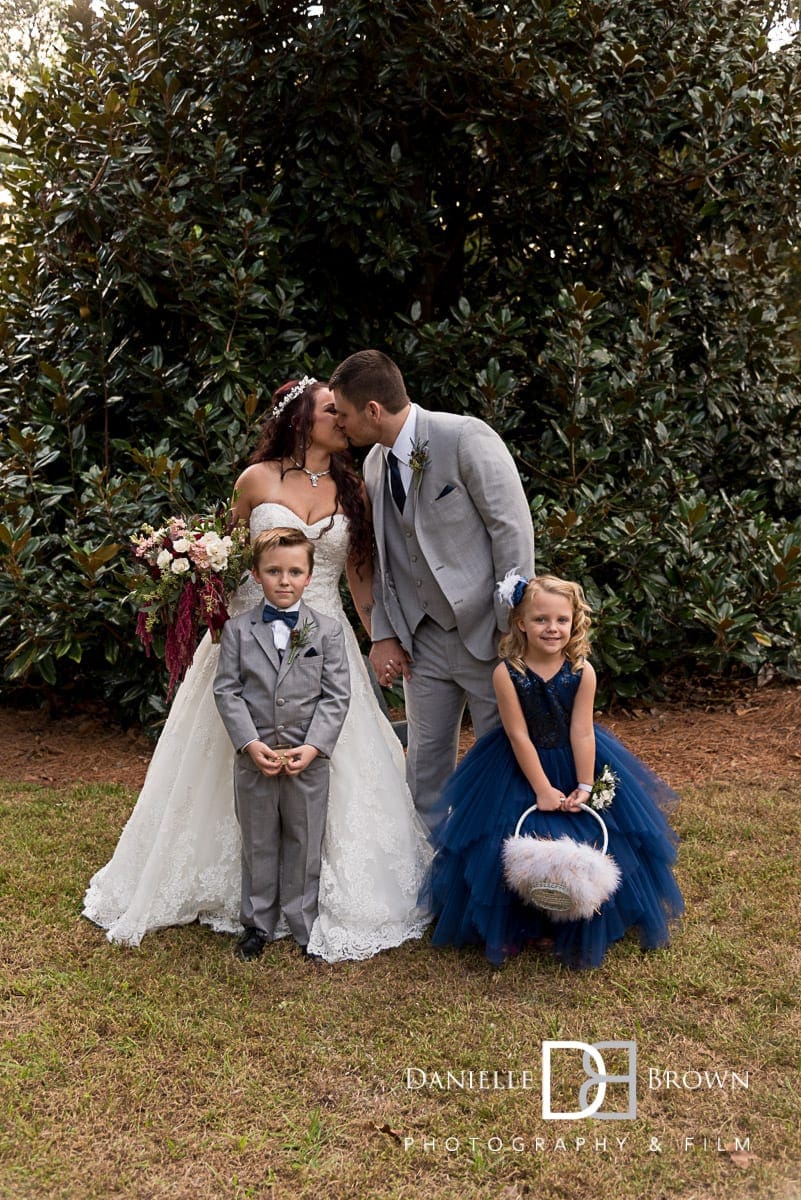 Just to keep it light and fresh, whenever I'm photographing the family formals, I always ask the bridal party to "freestyle". That usually get a fun, lighthearted photo. Of course, right before this photo is taken, I'm usually met with blank stares, a touch of confusion and laughter.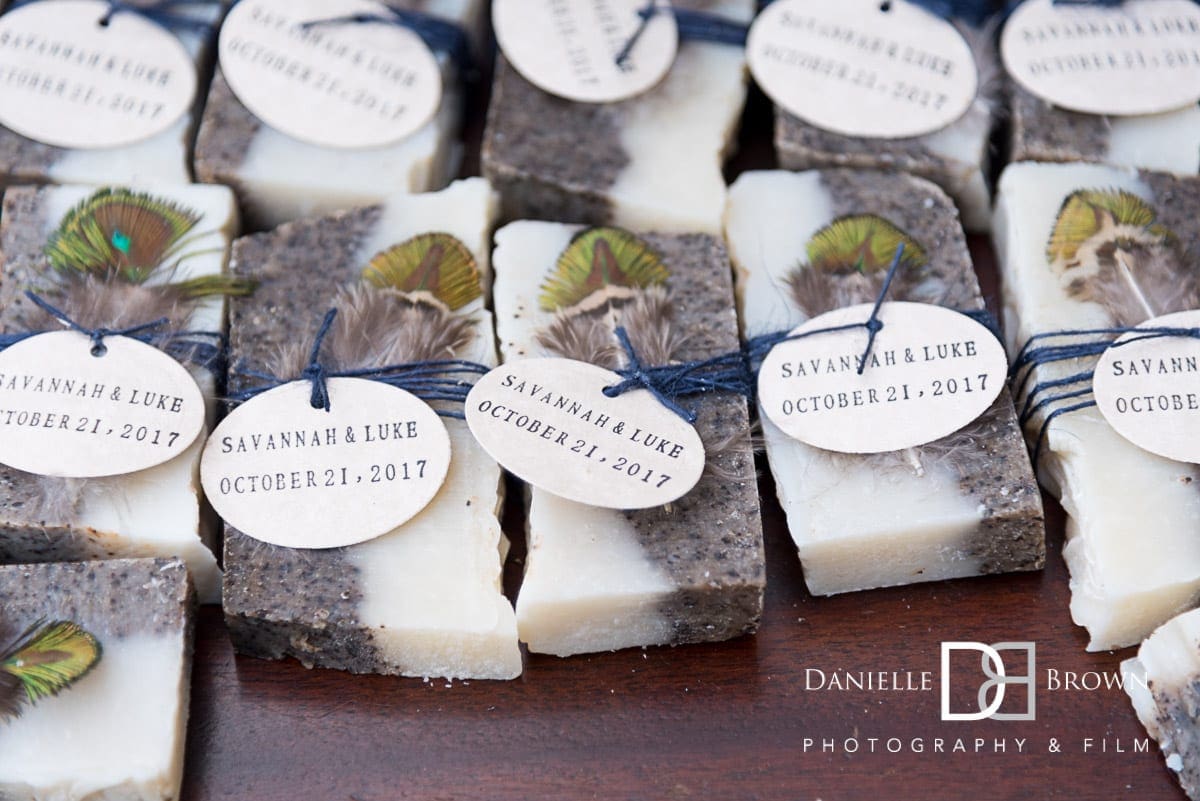 Savannah & Luke had handcrafted soaps made as their guest favors. The soaps had a charming little hand-stamped card with their name and date as a memento for their Kennesaw wedding guests.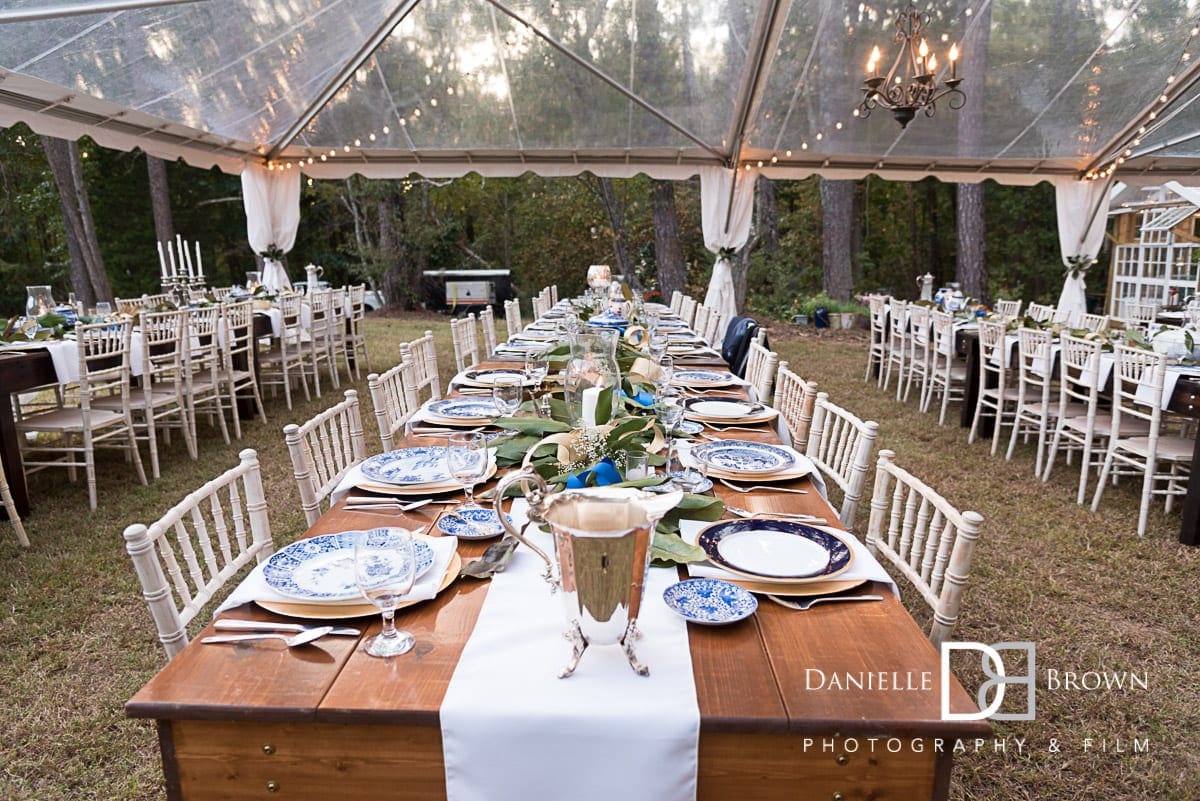 It was a beautiful wedding decor. Savannah and Luke's Kennesaw wedding was decorated in blue willow china, magnolia leaves and silver accents.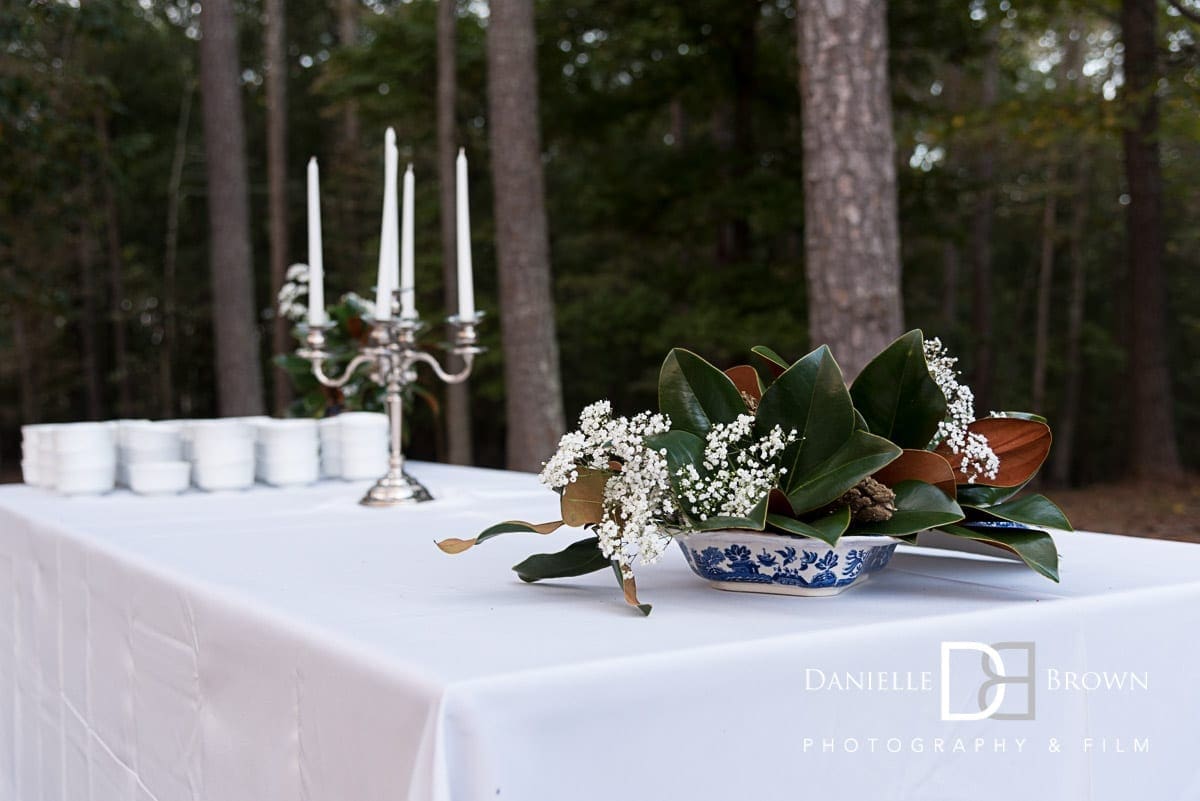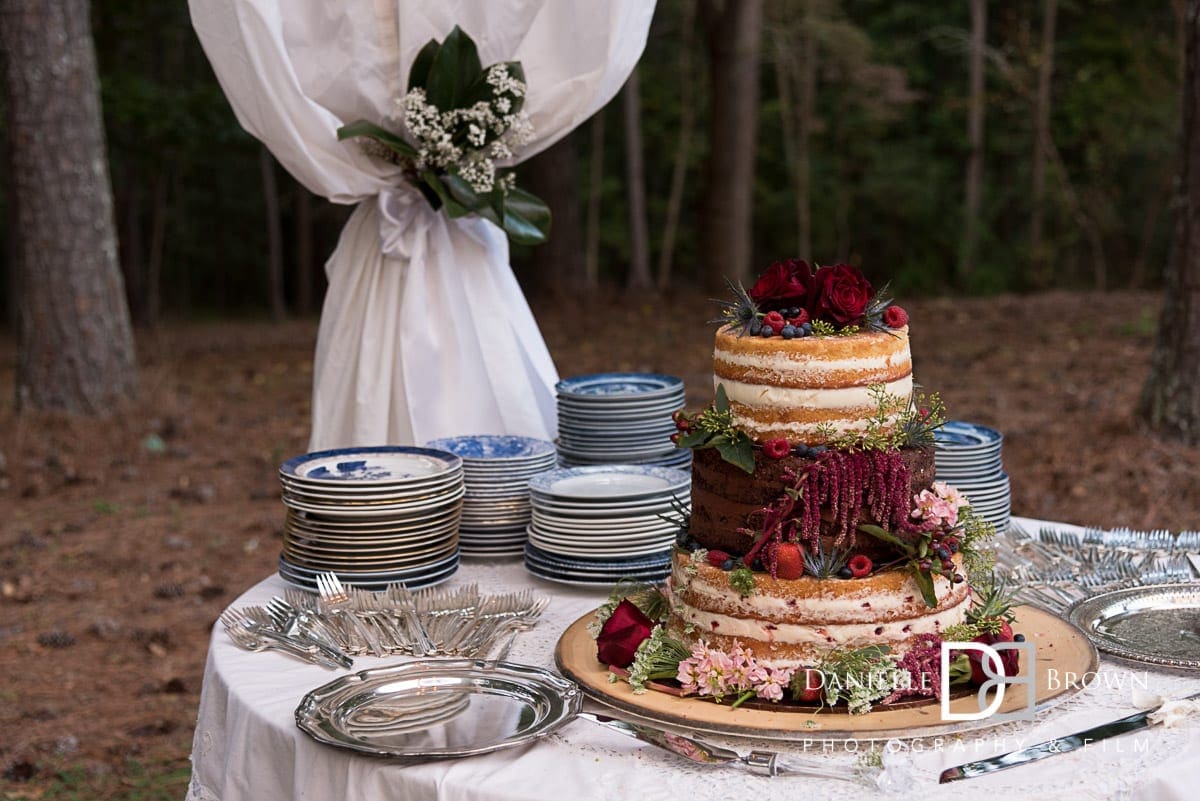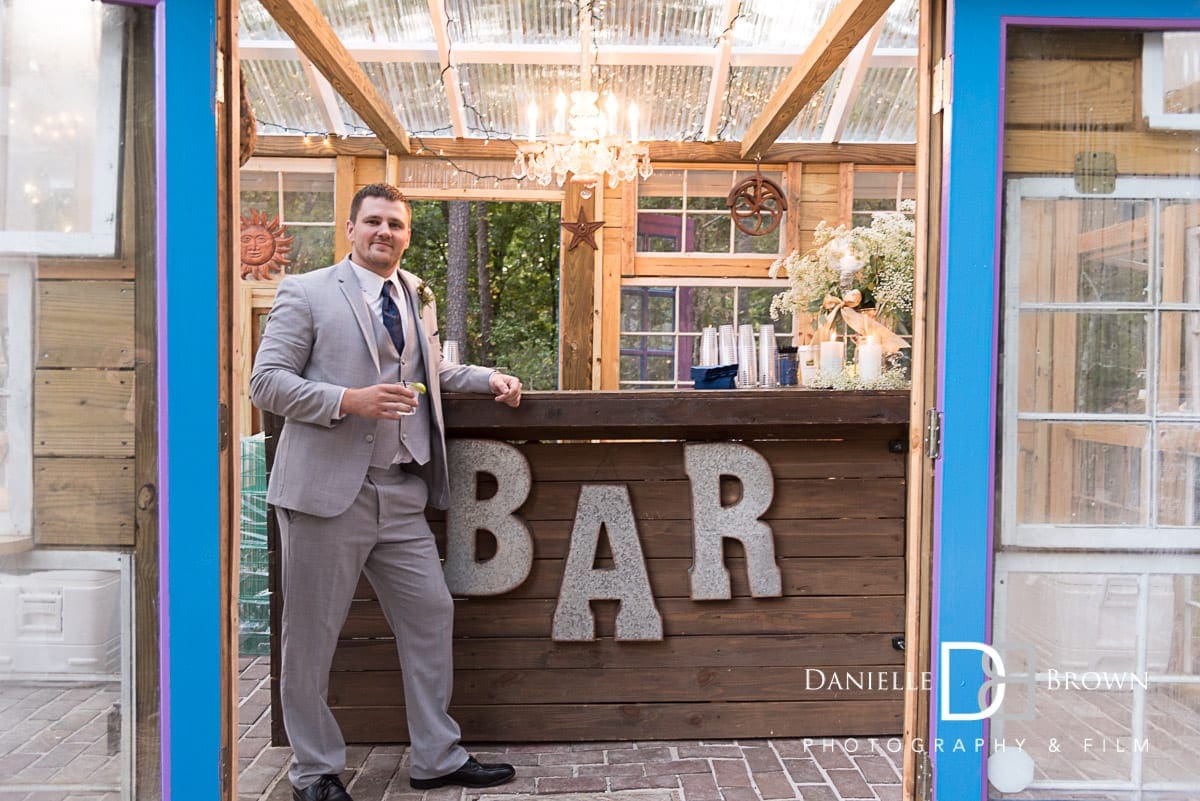 I was especially impressed with the DIY elements of Savannah and Luke's wedding. The bar outbuilding was built from recycled and reclaimed building materials. The bar was a big hit!
Money saving wedding tip: create a small menu of drinks. 98% of guests will be happy with a small drink menu at a wedding. An open bar with a selection of 2-3 beer choices, a red and white wine selection and between two to four cocktail selections will have more than enough options and save you money.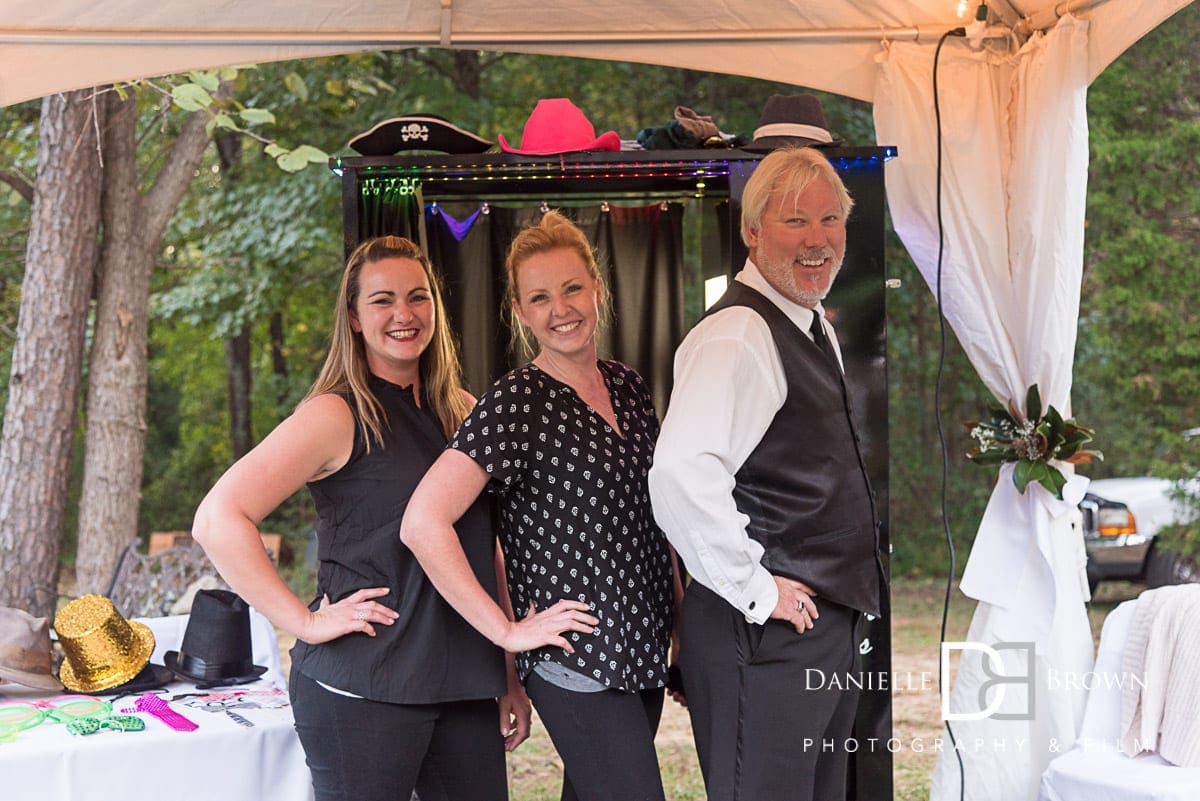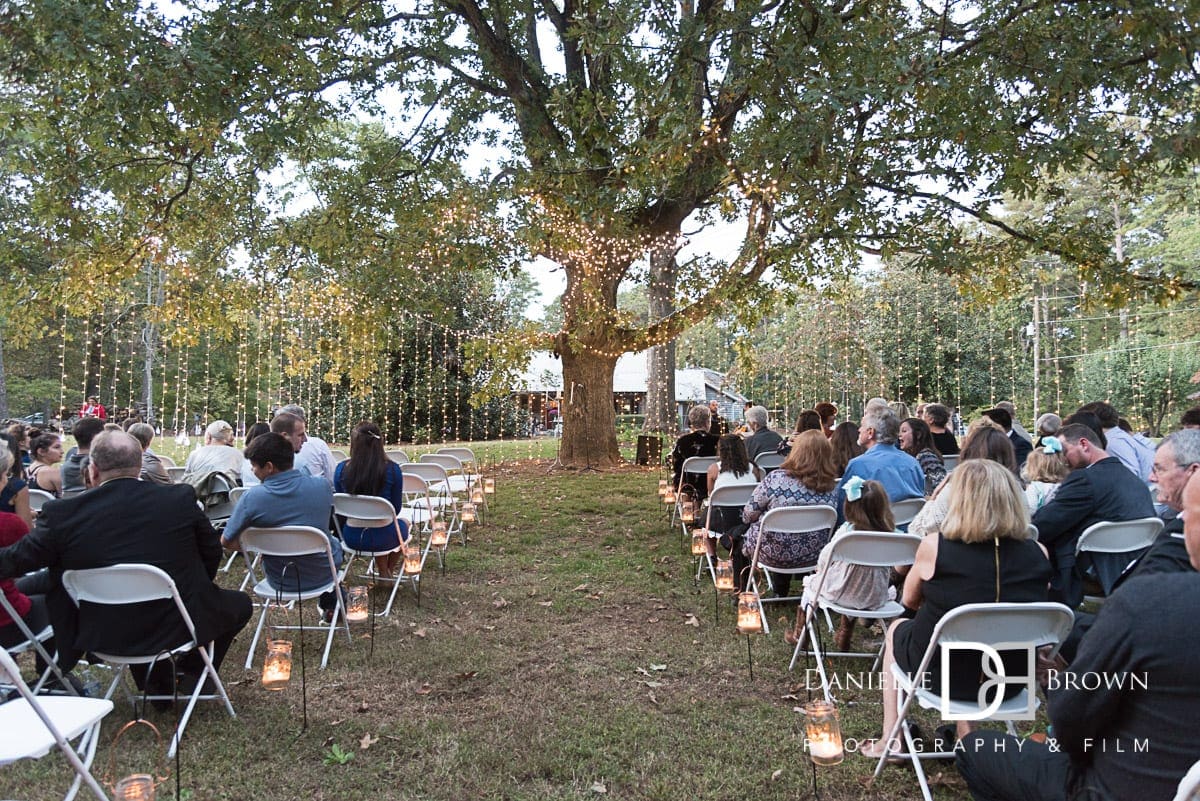 I knew going into this wedding, that Savannah and Luke were planning a twilight wedding ceremony. Once I got to the actual wedding day at the Smith family home, I saw the ceremony space. It was breath taking. Straight-forward and elegant, Savannah and Luke planned their vows under the big oak tree in the Smith family's front yard. Decorated with little twinkle lights and mason jars holding tealights lining the aisle.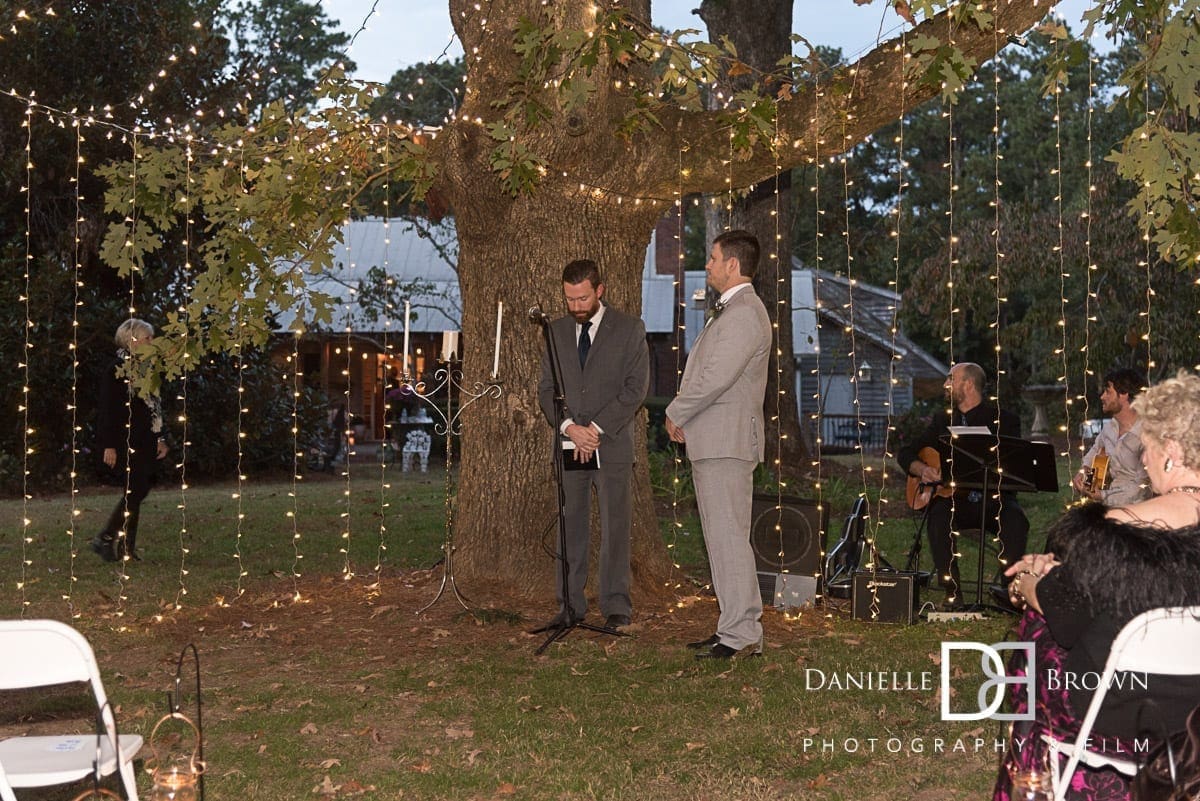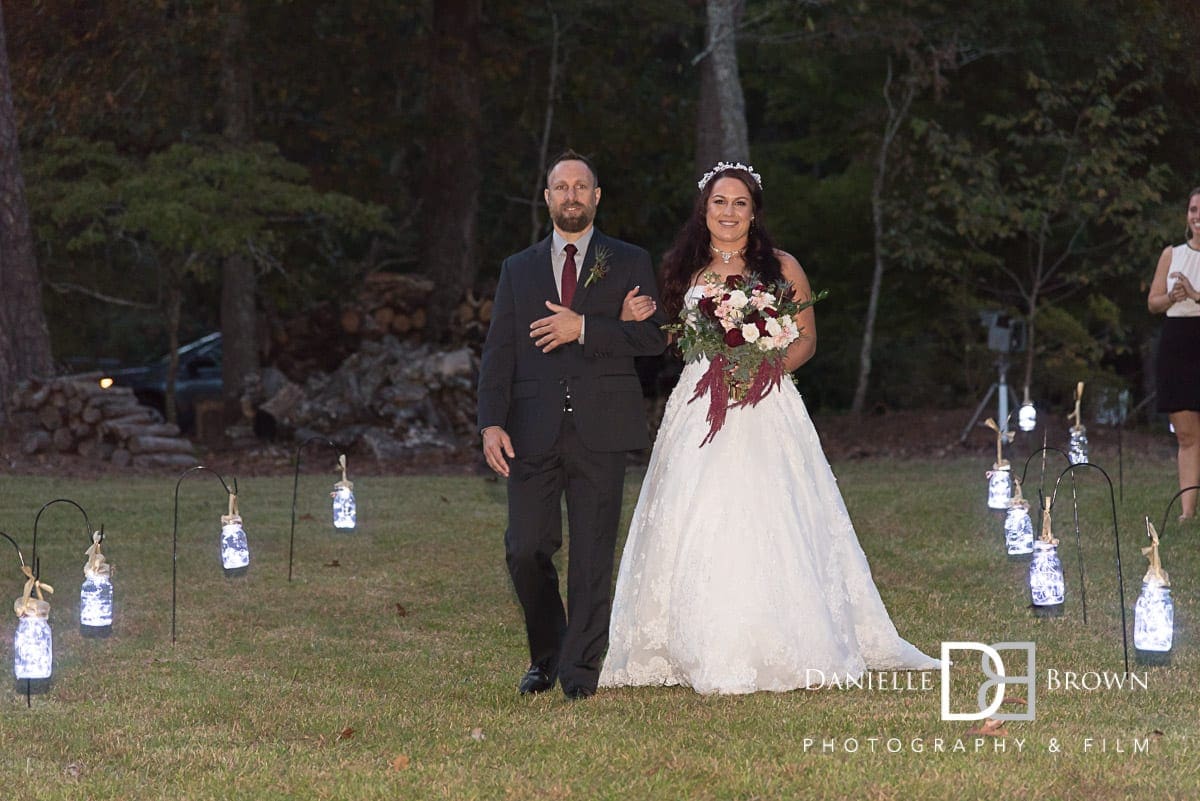 Savannah's dad did a great job escorting his youngest down the aisle, guiding her to the start of the next chapter in her life.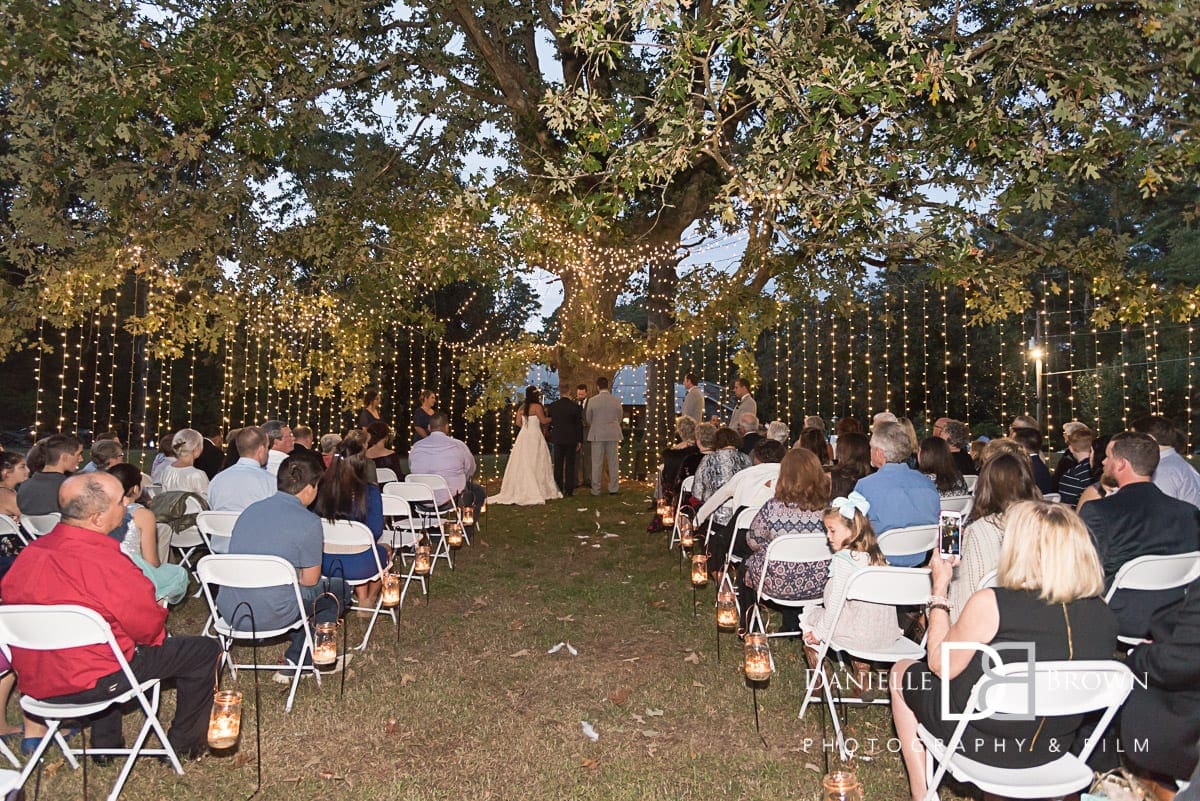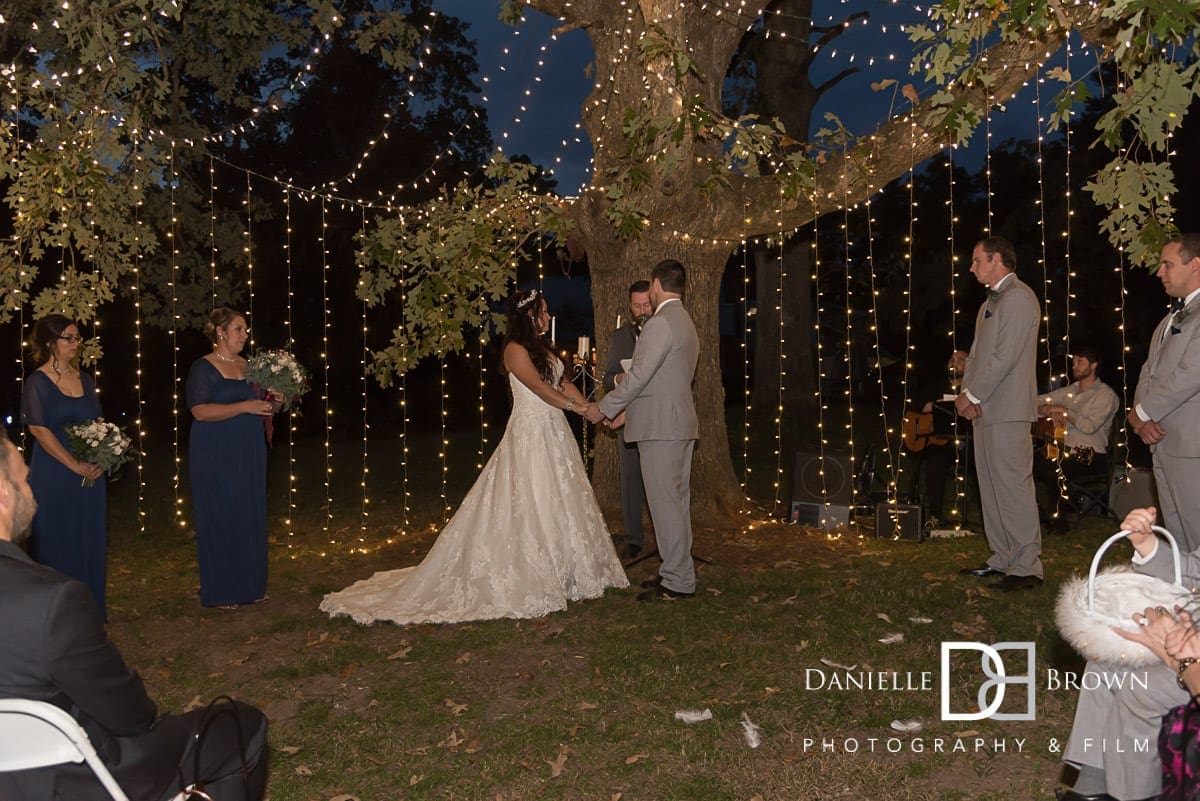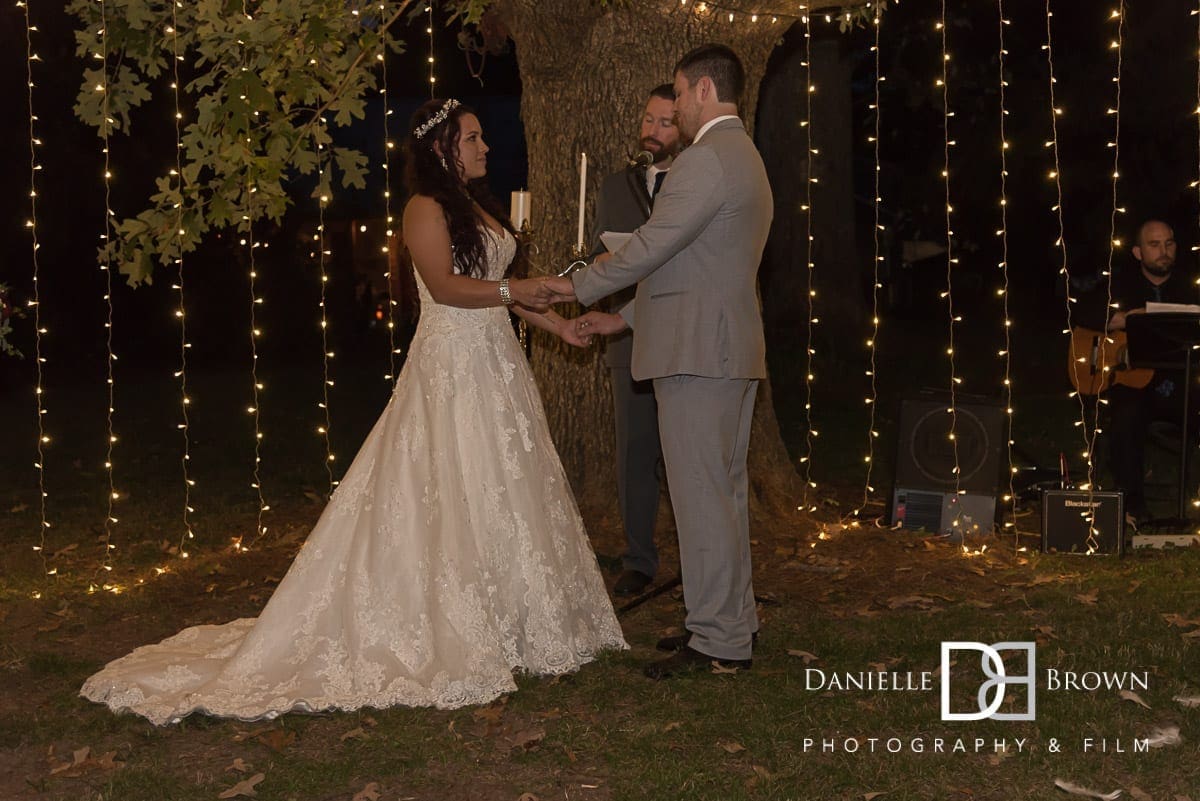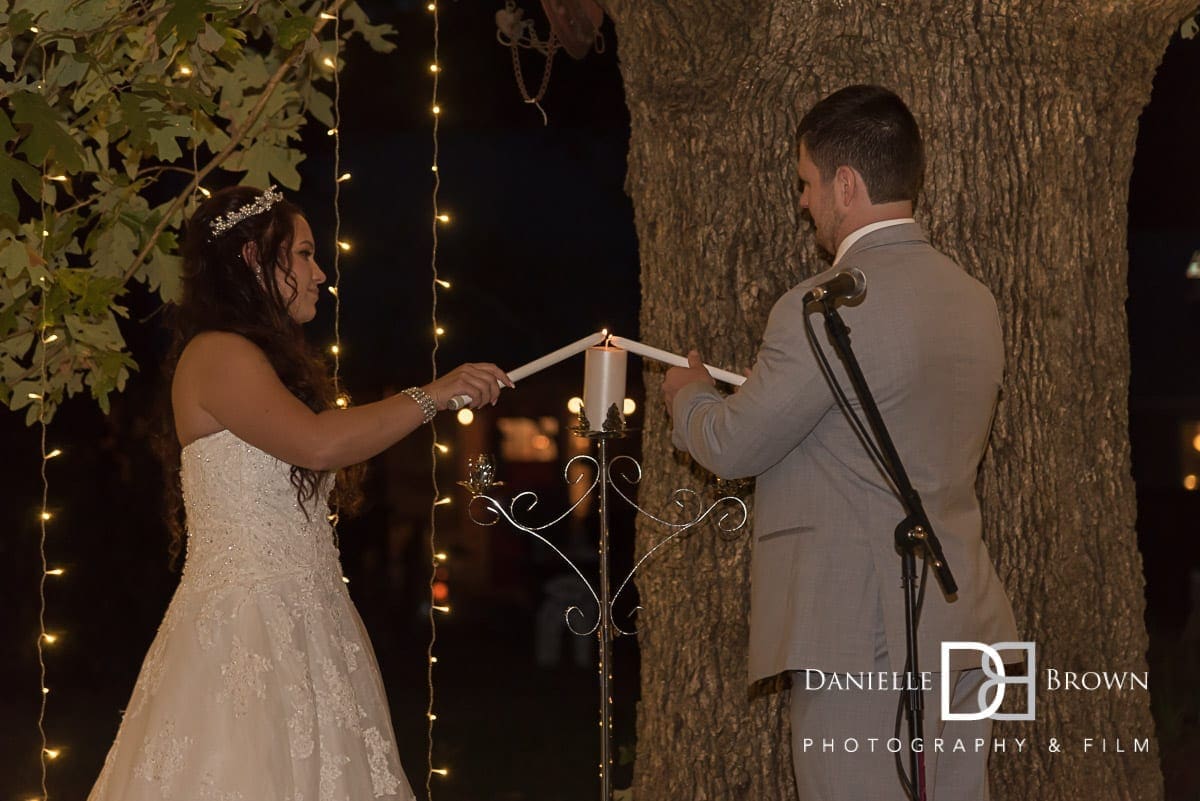 Savannah and Luke incorporated a unity candle into their Kennesaw wedding ceremony.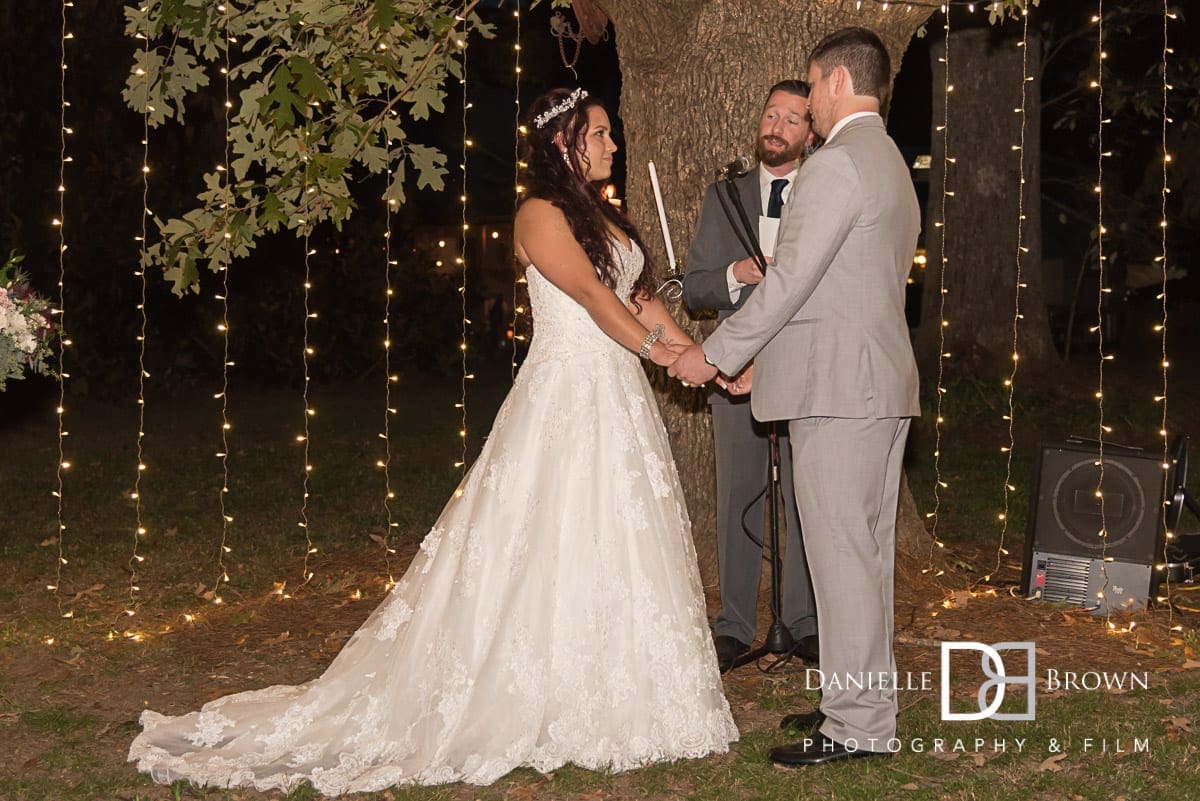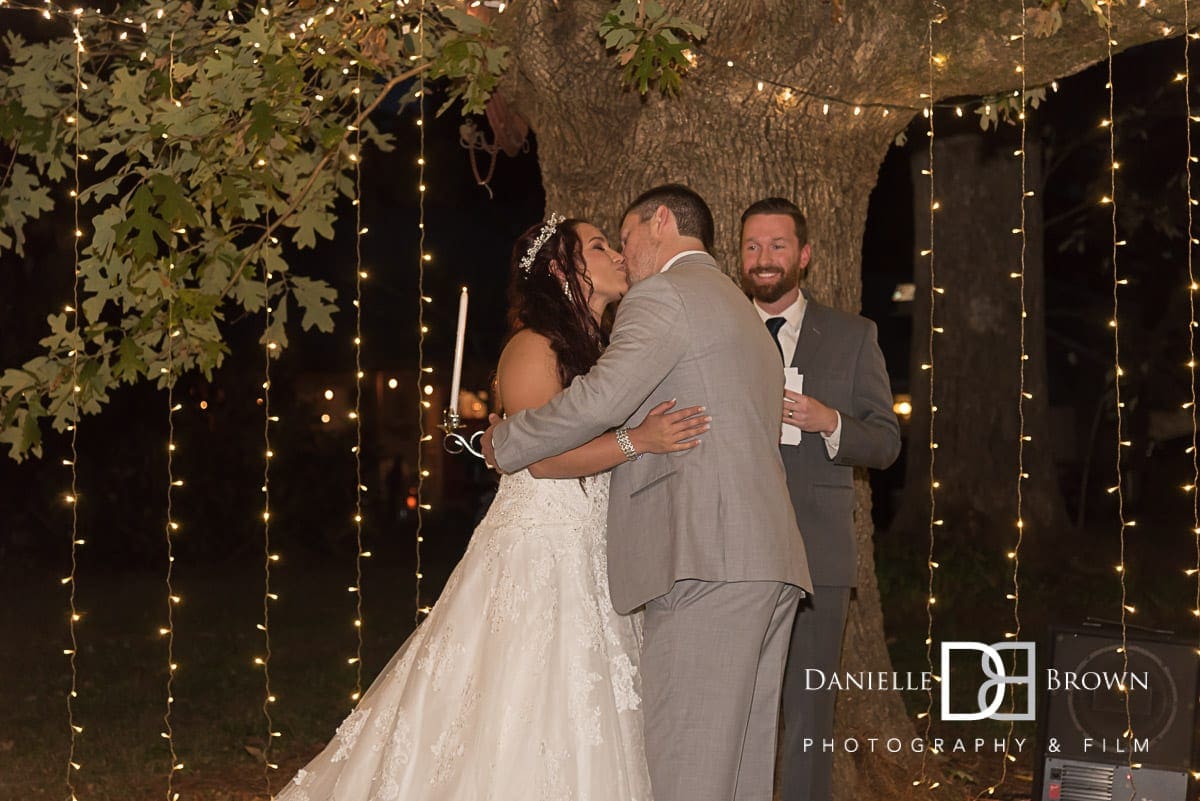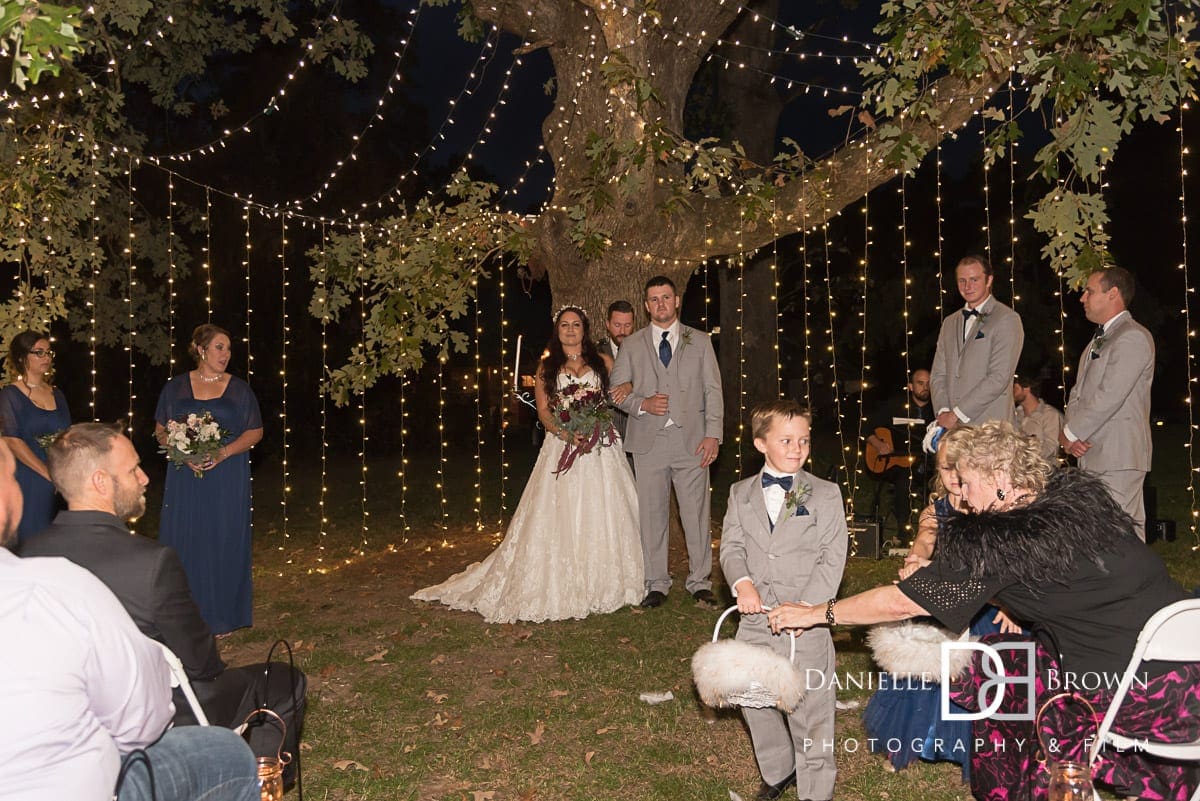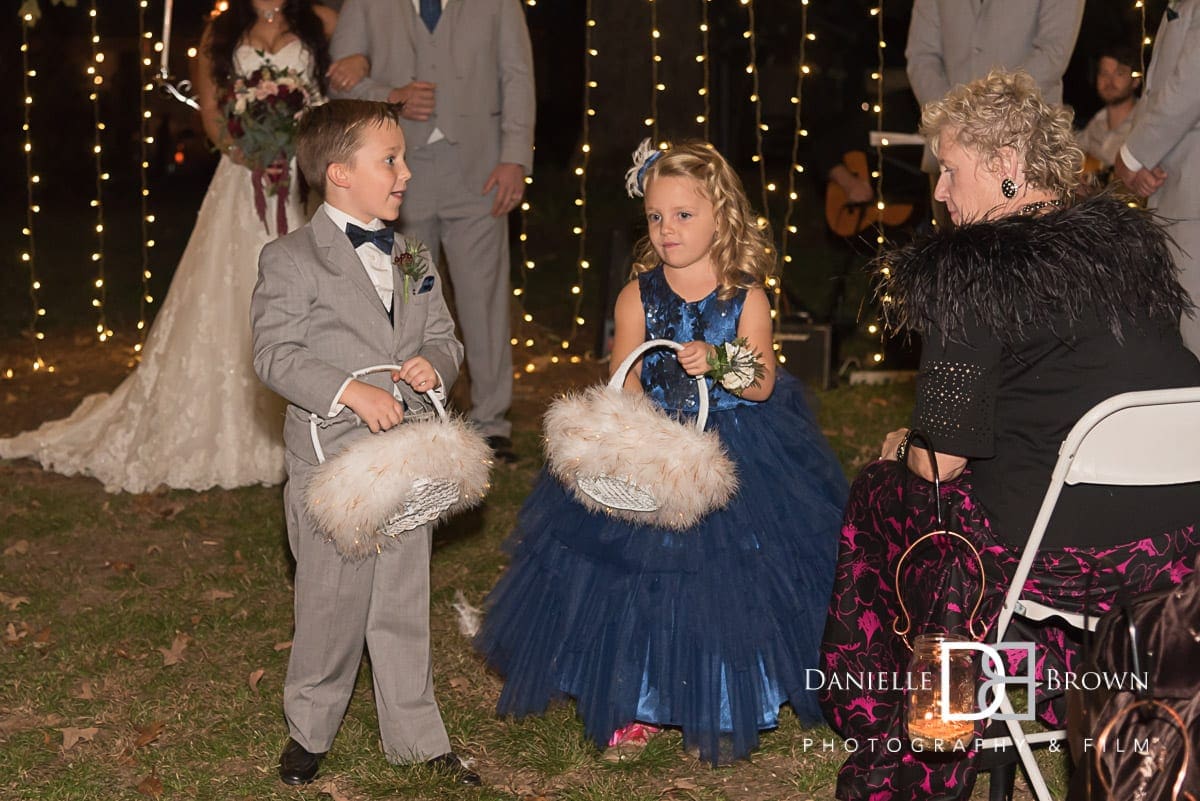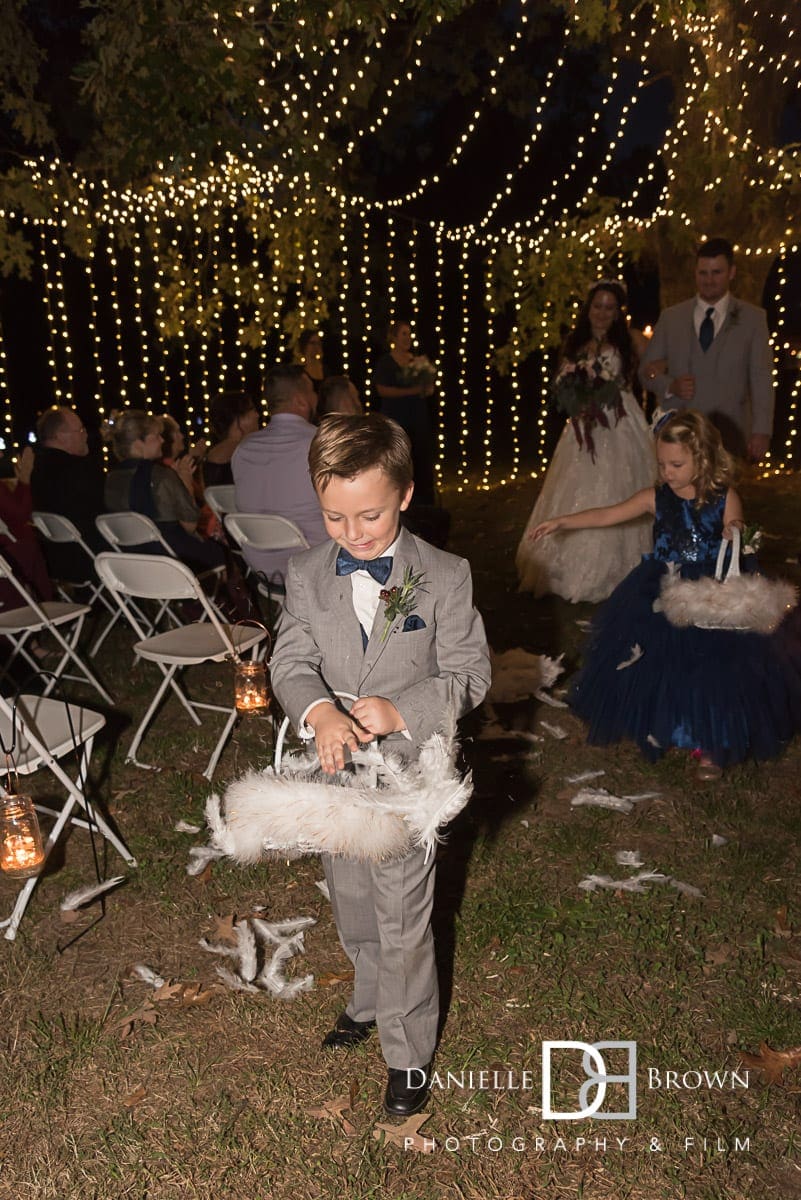 The flower girl and ring bearer dropped feathers to lead out Luke and Savannah as husband and wife.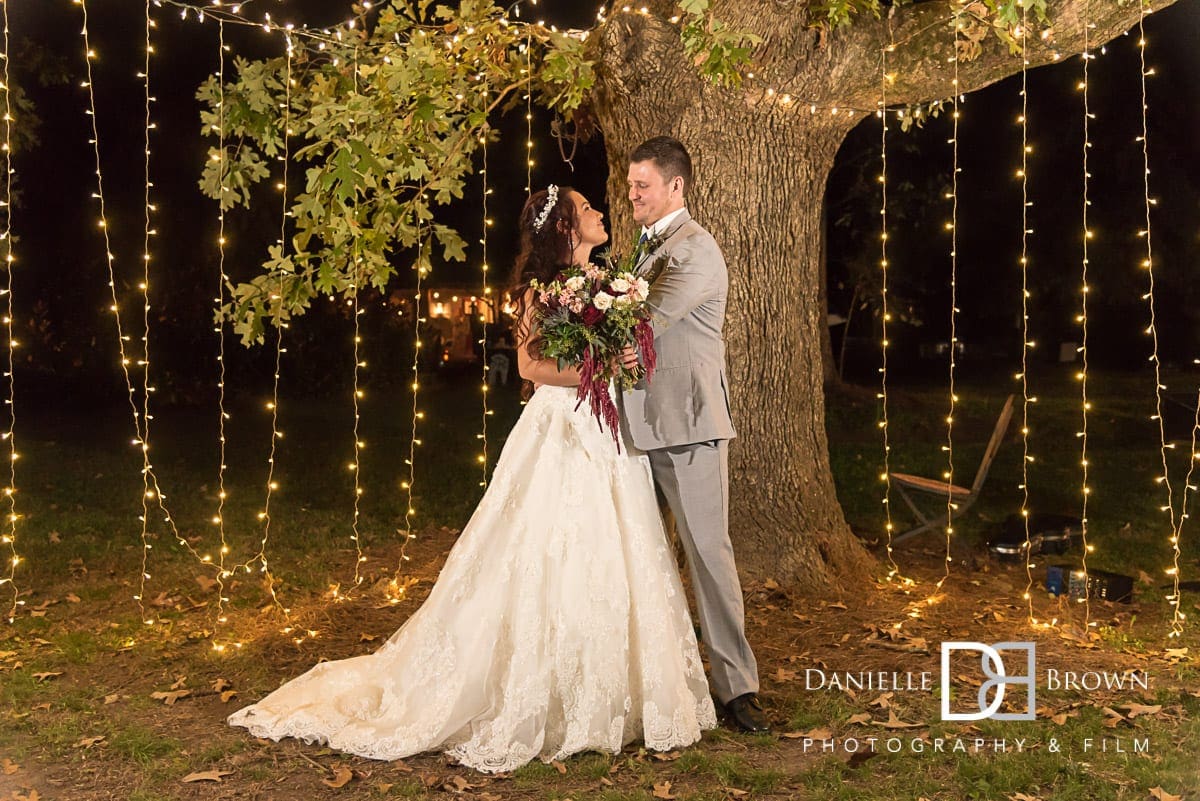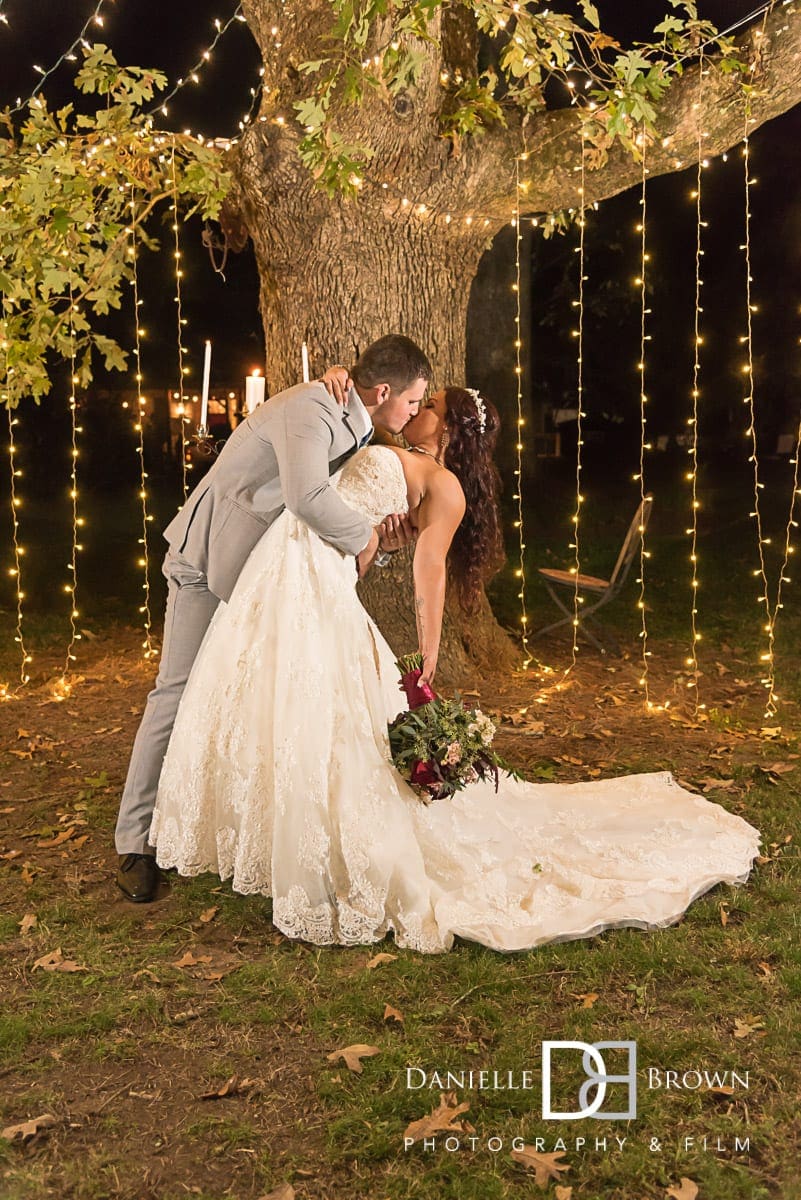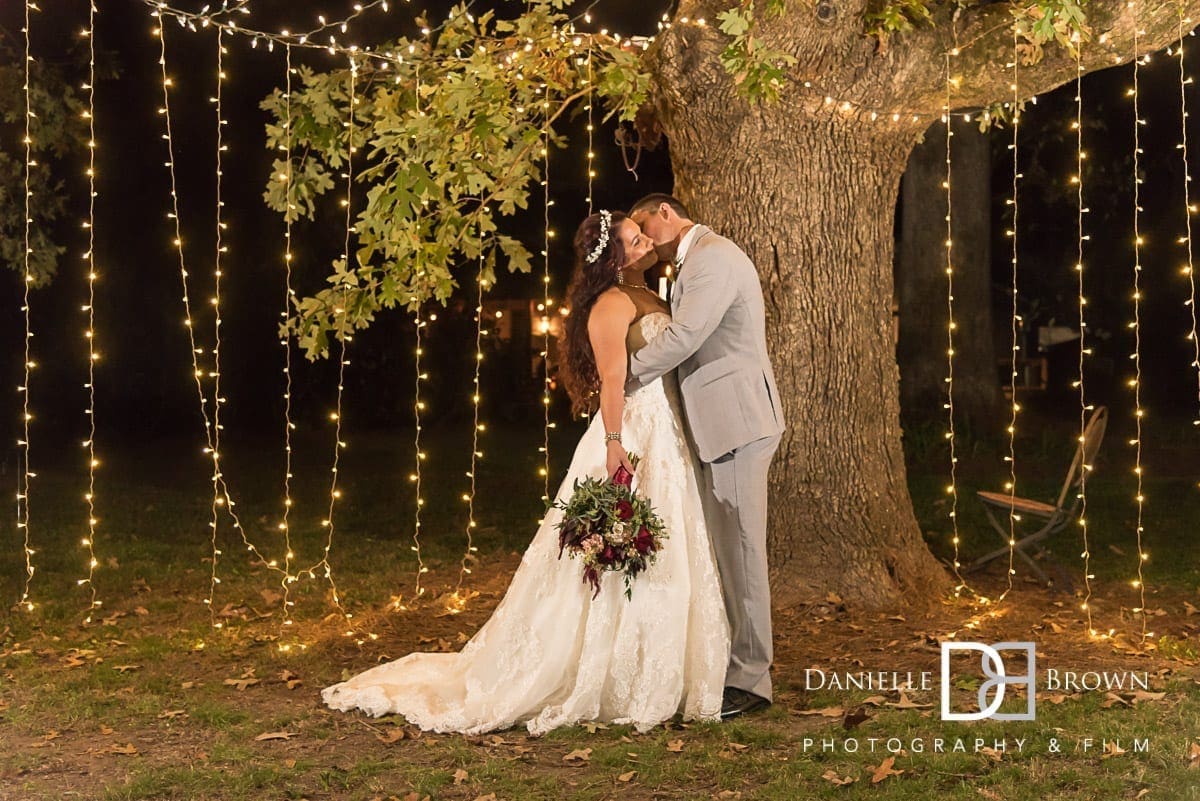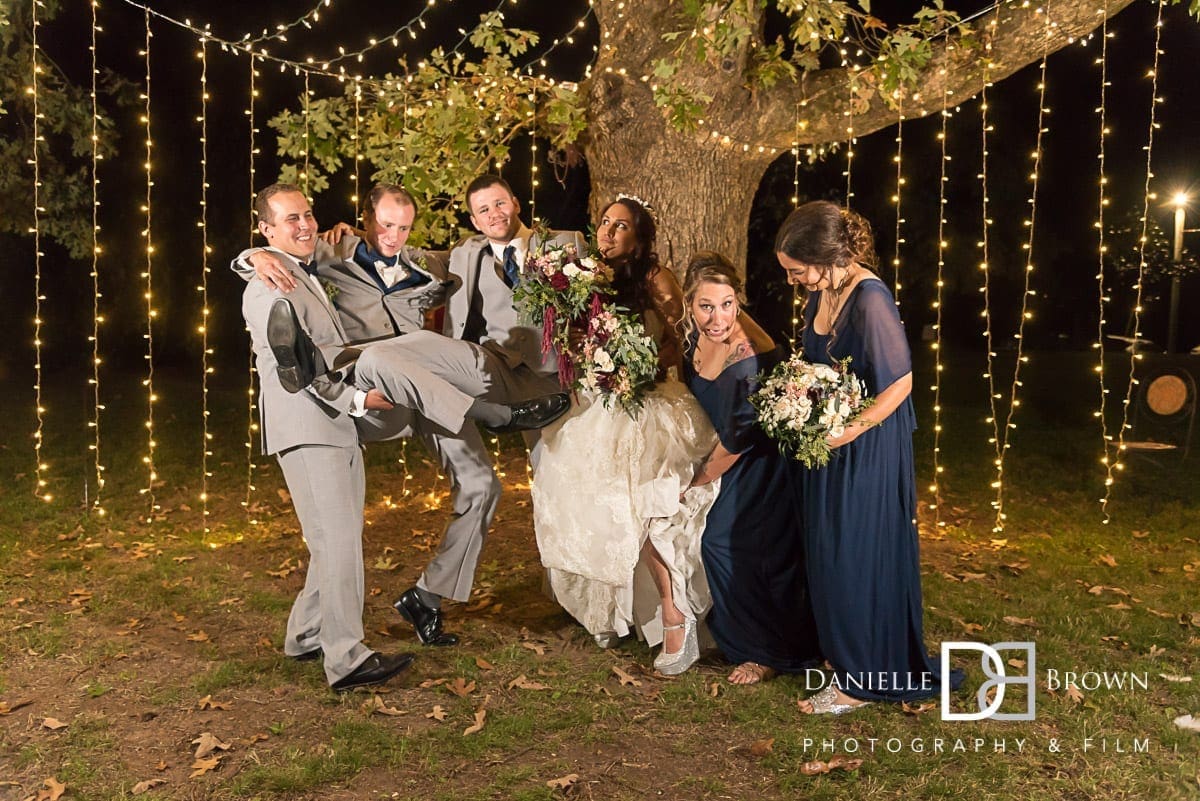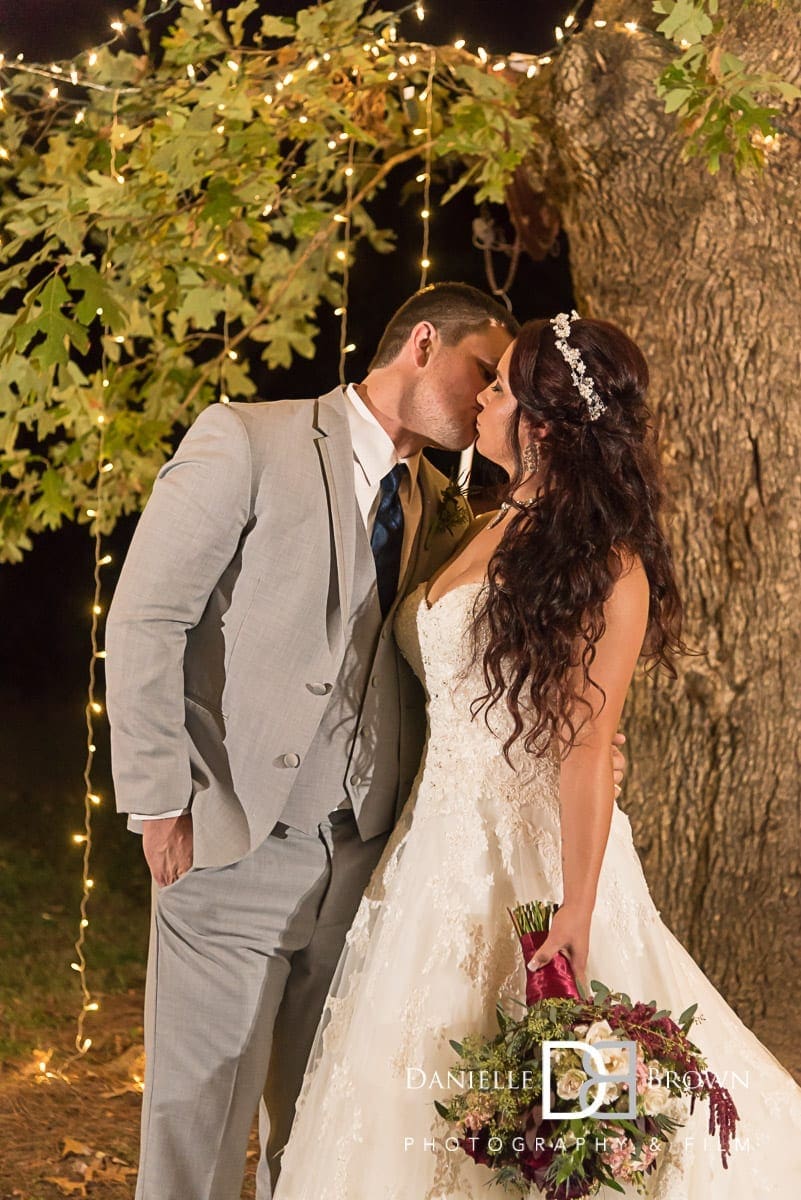 Now that you've seen the ceremony & formal portraits of Savannah & Luke's Kennesaw Wedding Photographer, click here to see their reception!