ryan & bridget | lake lanier surprise proposal
session type: private home surprise proposal
location: lake lanier, gainesville ga
photographer: danielle brown
So here's the backstory on Ryan's surprise proposal. When we first started talking about how to pull off and keep the surprise, we were concerned about how to keep my true identity under wraps. Now I don't personally endorse lying, but I didn't want to blow Ryan's surprise. So how do you explain the presence of a total stranger on some "random day"?
Here's the setup:
Ryan was proposing at his uncle's Lake Lanier home. Bridget had met and knew most of Ryan's family and friends. So I became his "aunt's daughter's high school bestie" who had come in from San Francisco. My cover story was practiced and rehearsed by me, Ryan and his uncle and aunt. Yes, I go to a lot of effort not to blow a surprise.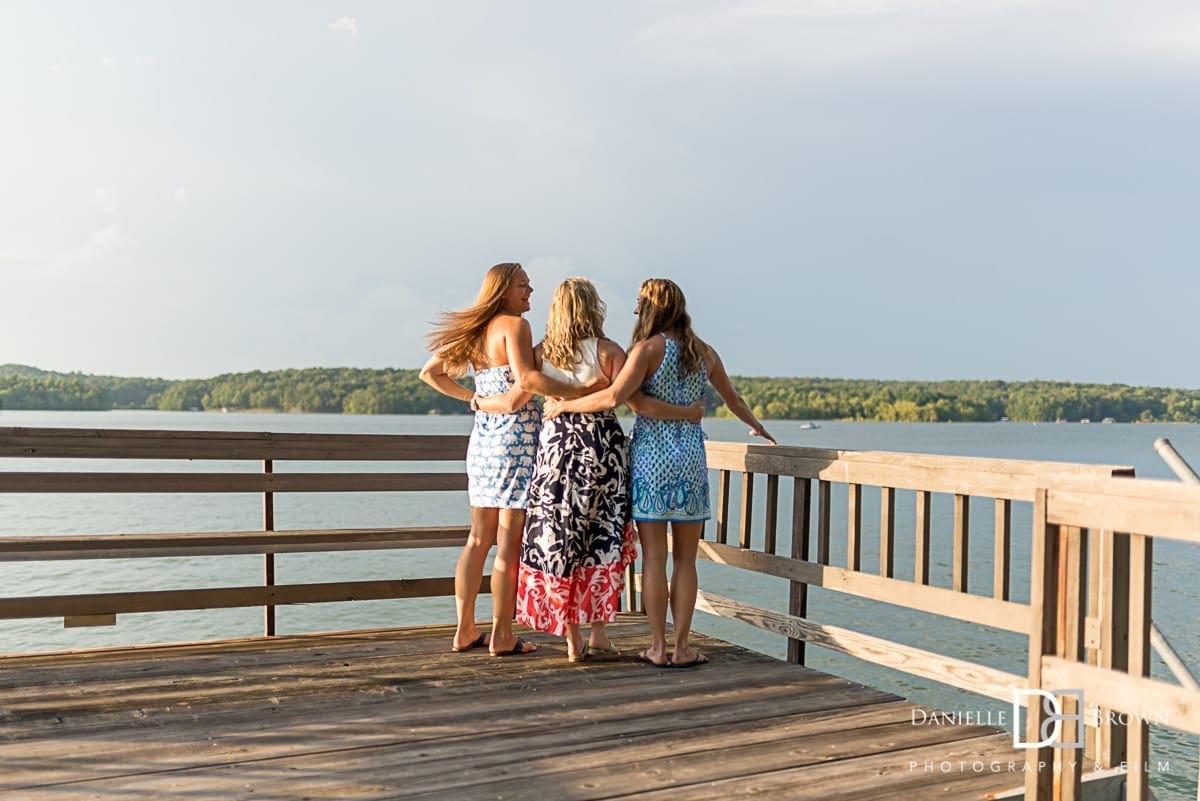 The actual Lake Lanier surprise proposal
So Ryan's cunning plan involved his sisters. While Ryan was getting in position, Ryan's sisters strategically moved Bridget into a corner of the dock so she would have her back to Ryan. Then at the right moment, she would spin around and see Ryan on one knee.
Professionally, I've shot quite a few surprise proposals. I've never seen such a dramatic reaction to a marriage proposal. Apparently it didn't really matter what Ryan actually said. Bridget just started jumping and screaming as soon as she turned around.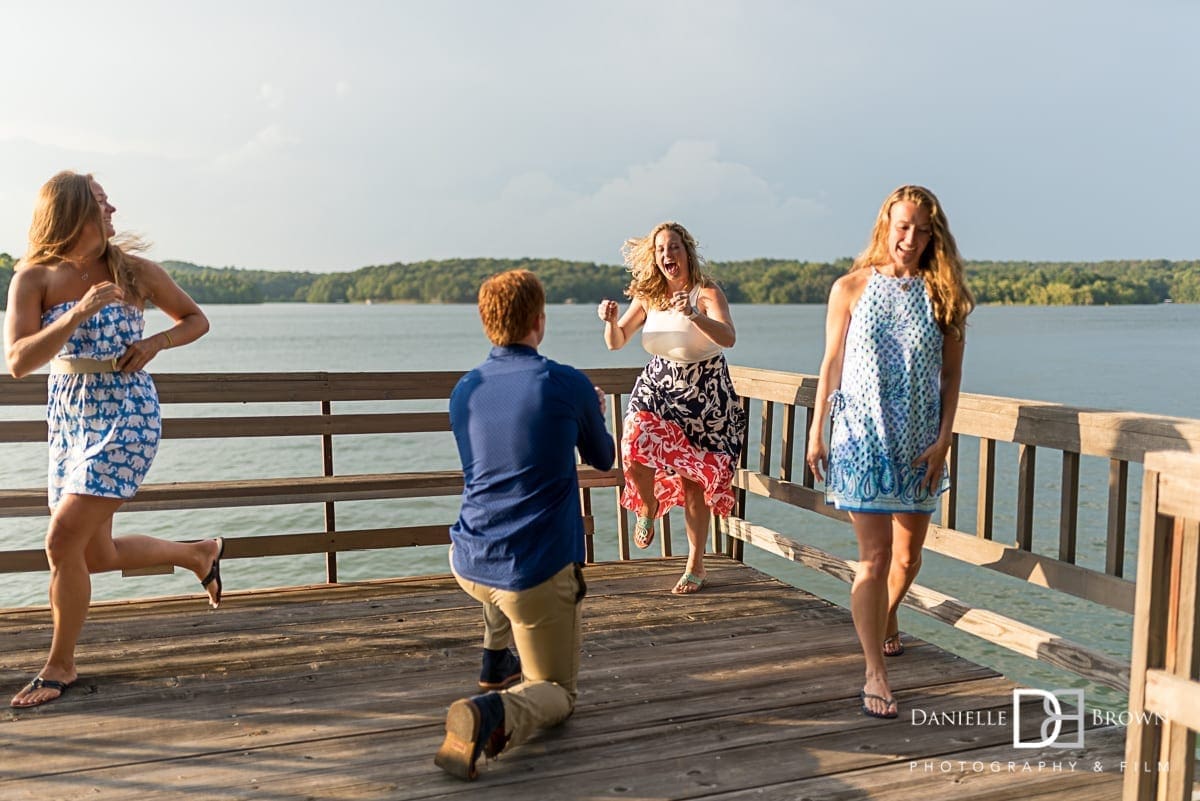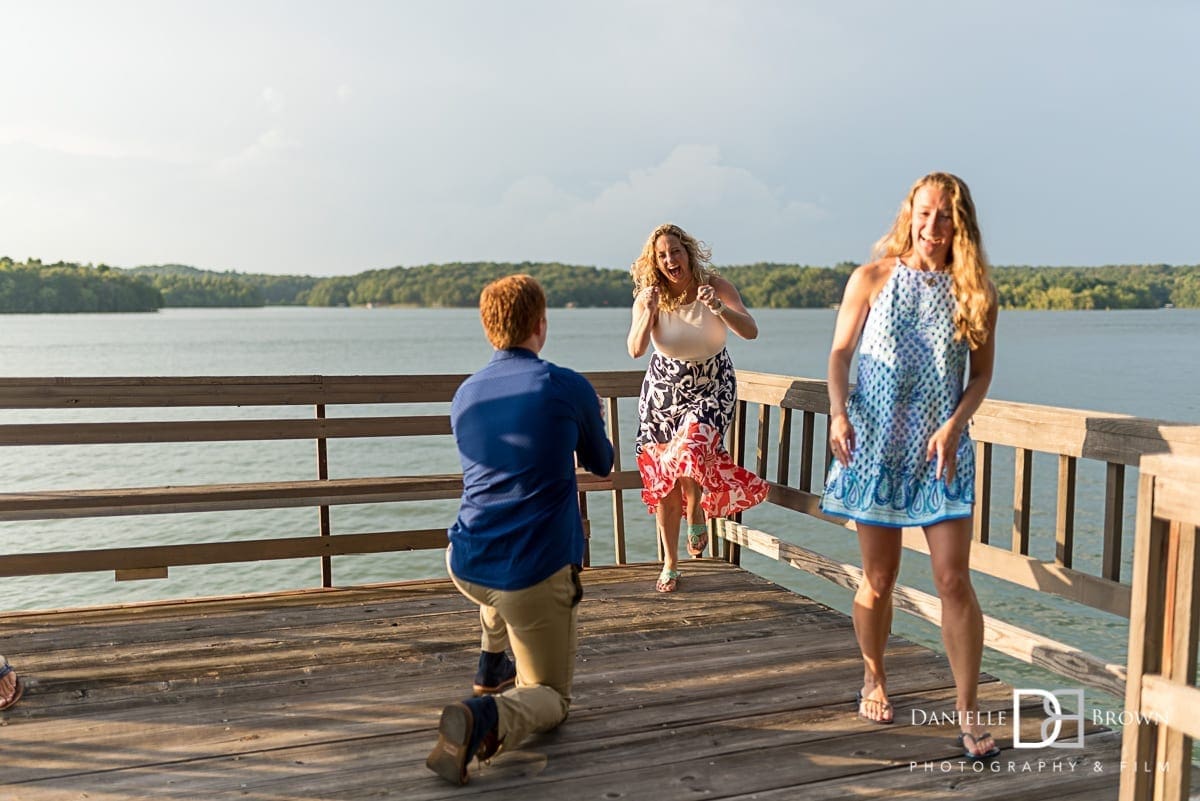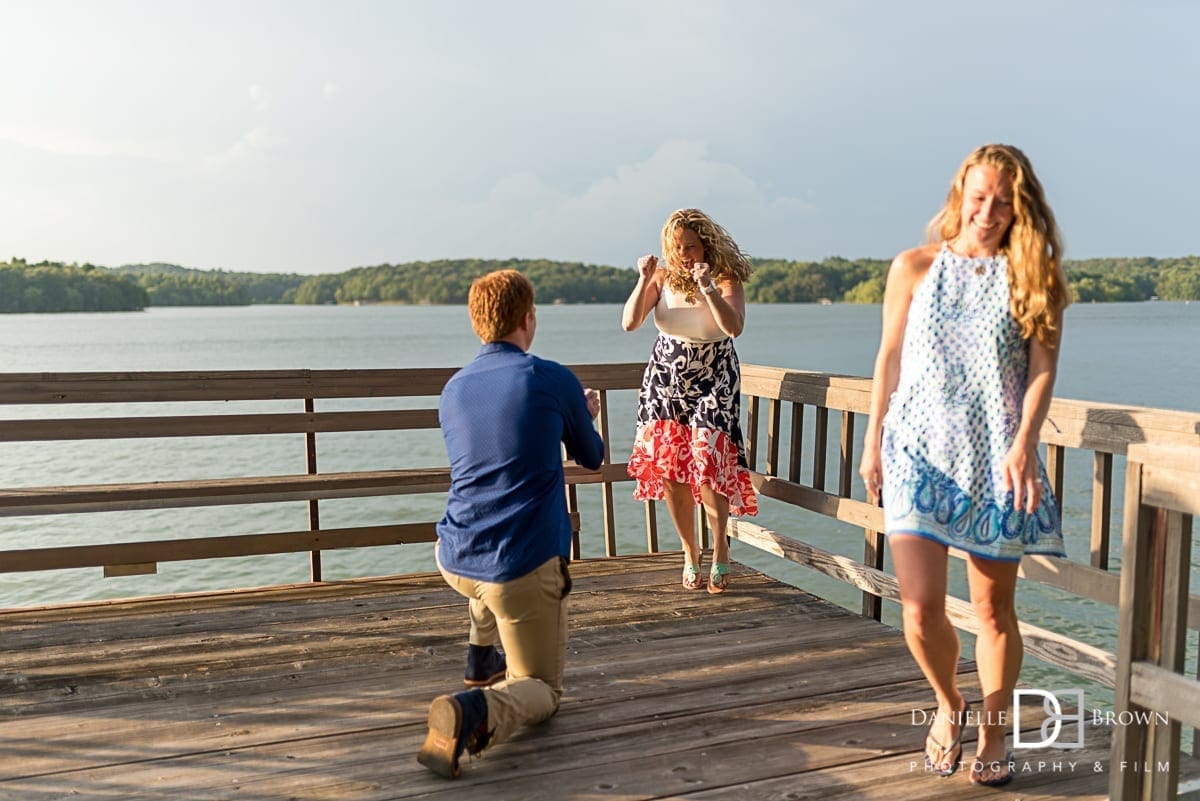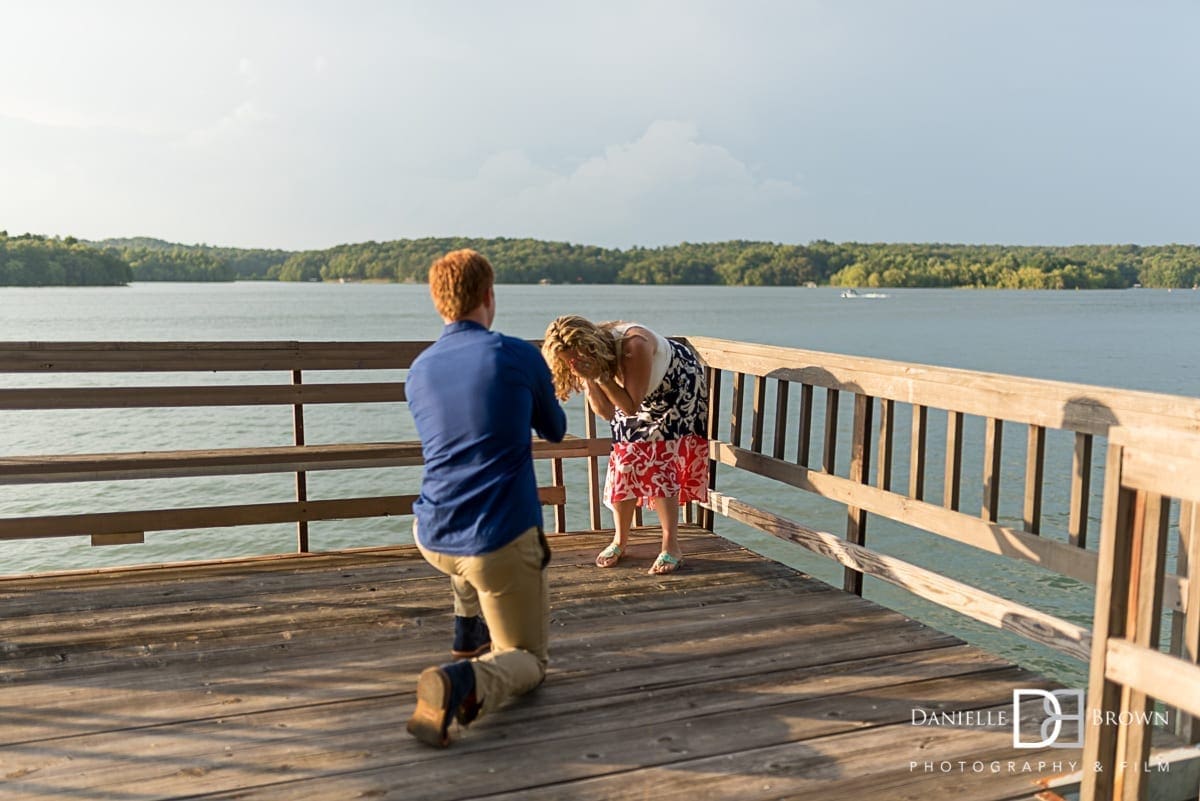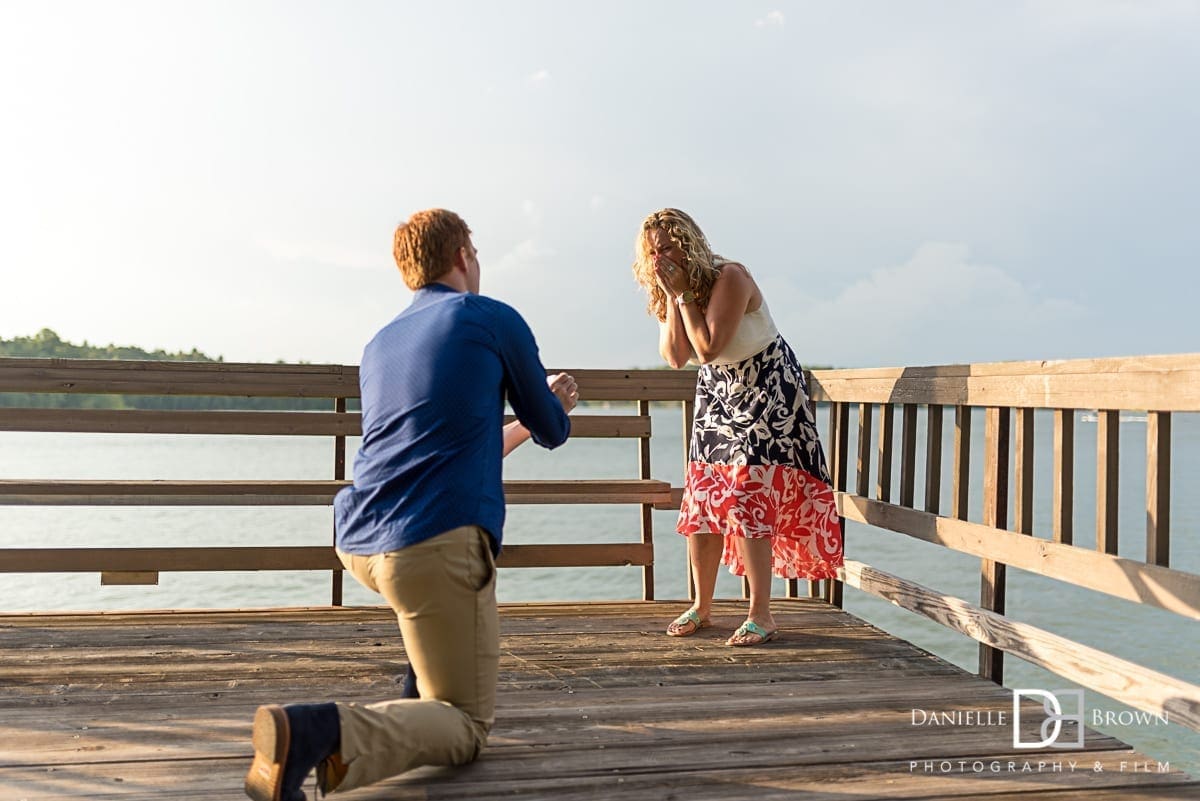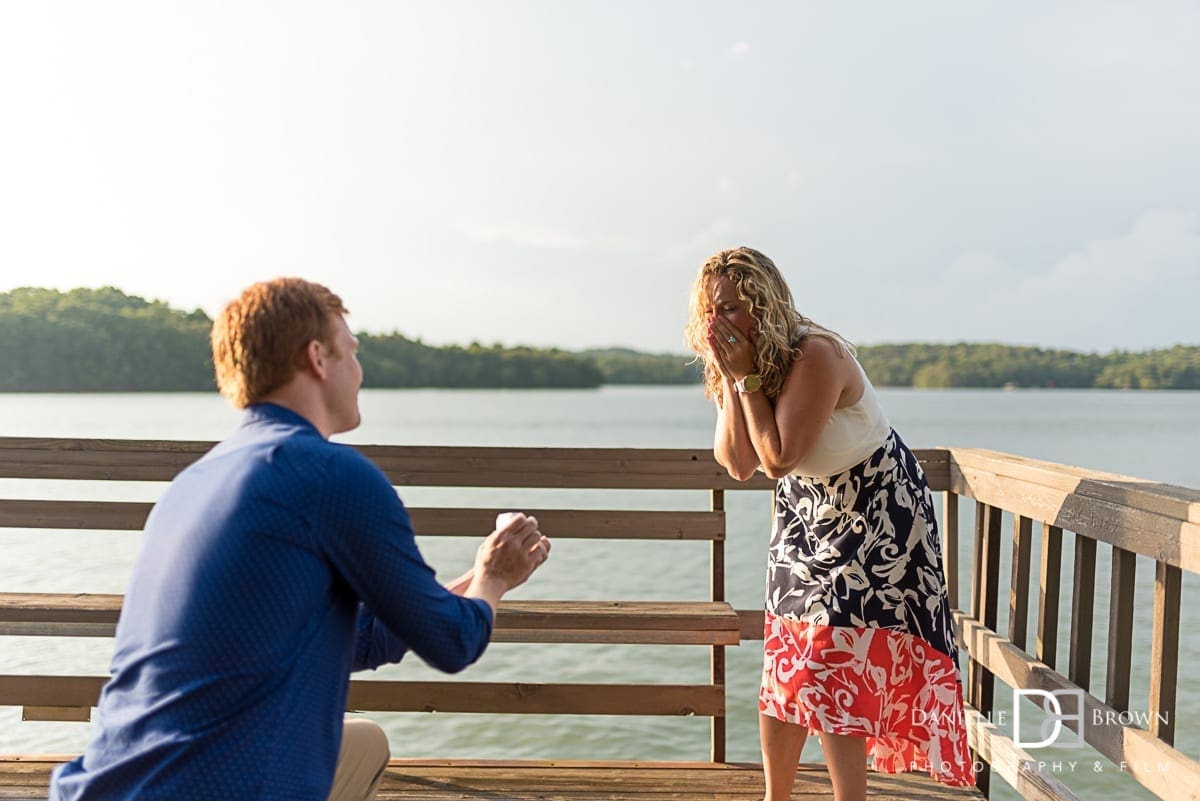 So, as you may have guessed, Bridget said yes.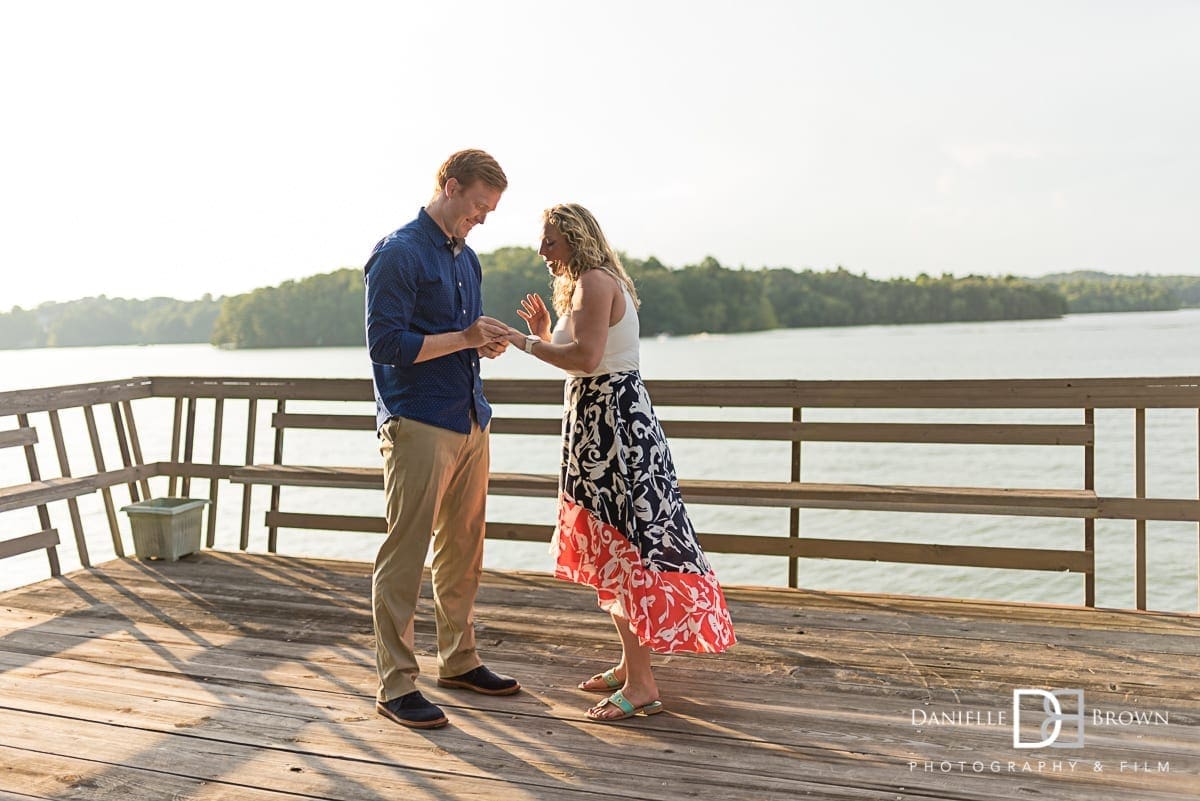 I love the moment when the proposer puts the ring on the proposee's finger! This Lake Lanier surprise proposal went off without a hitch!
Since Bridget and Ryan were from the tri-state area, the next thing to do was to call Mom & Dad! Thanks to FaceTime, Bridget was able to show off her beautiful sapphire ring!
A surprise proposal on Lake Lanier is such a great time. It's even better when you have your friends and family sharing the moment with you!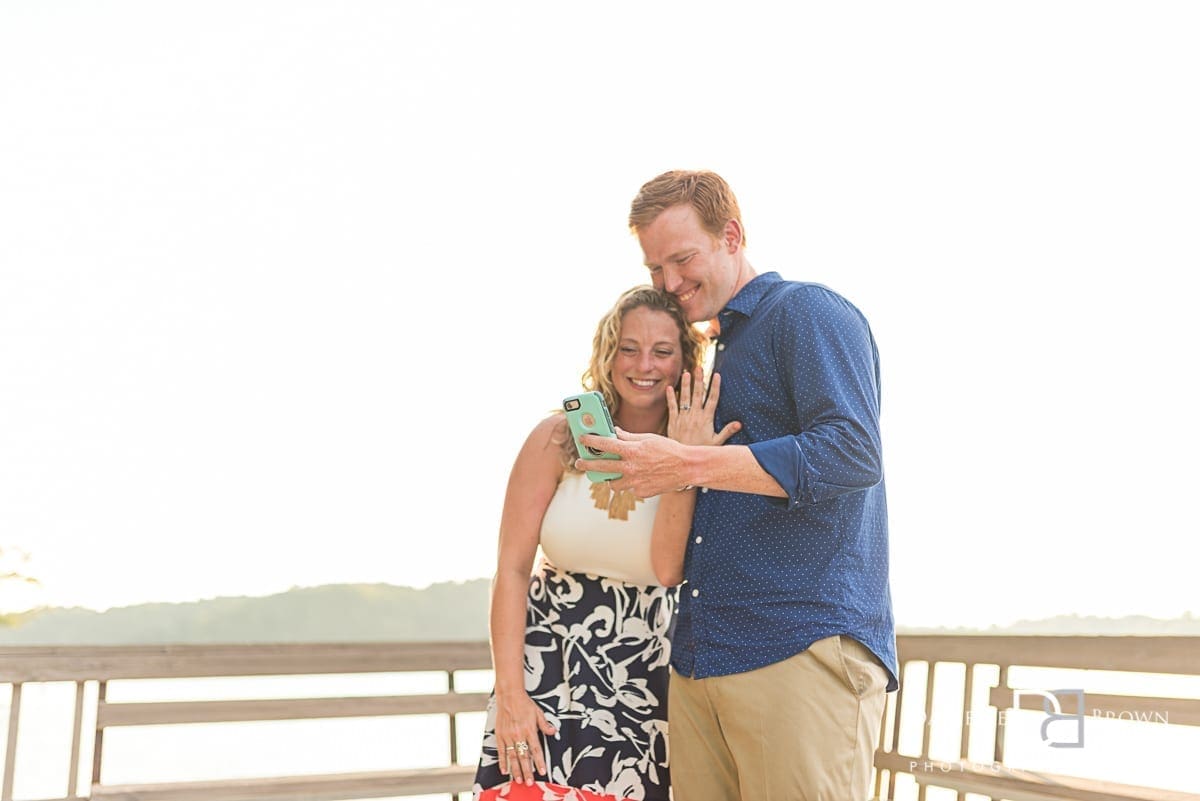 Mini-Portrait Session back at the house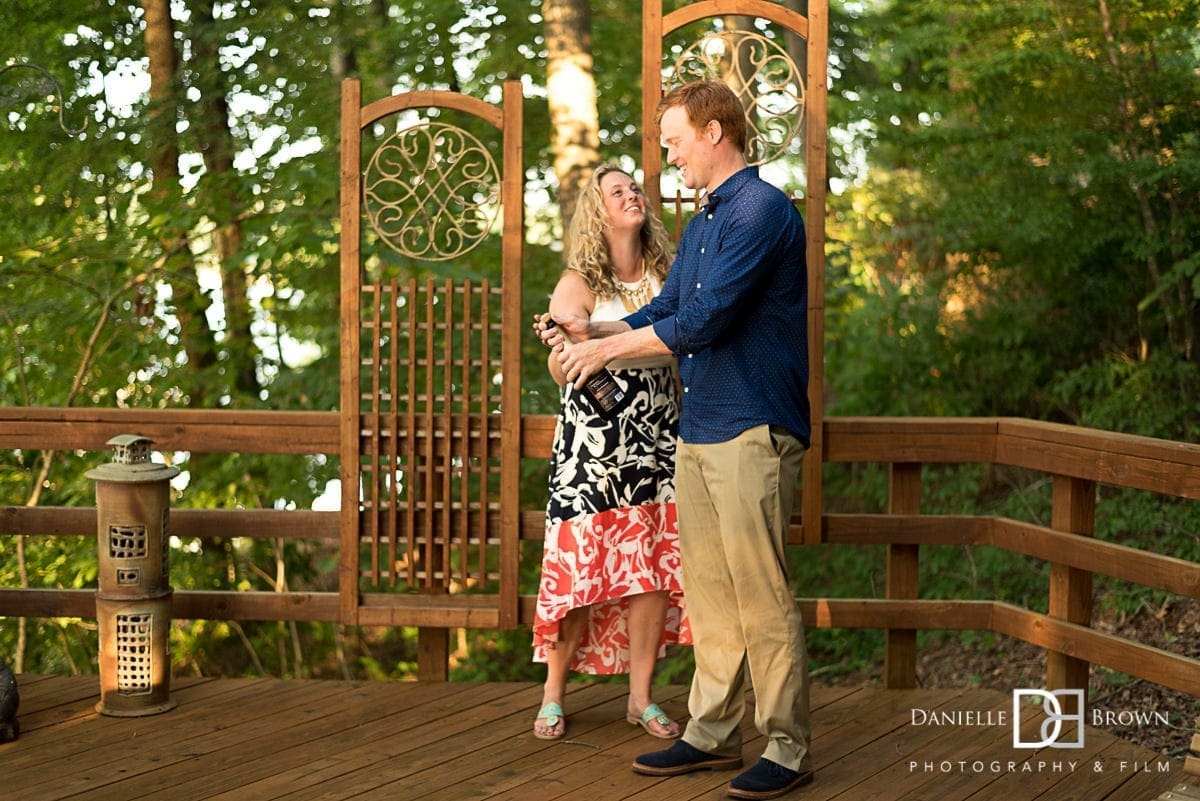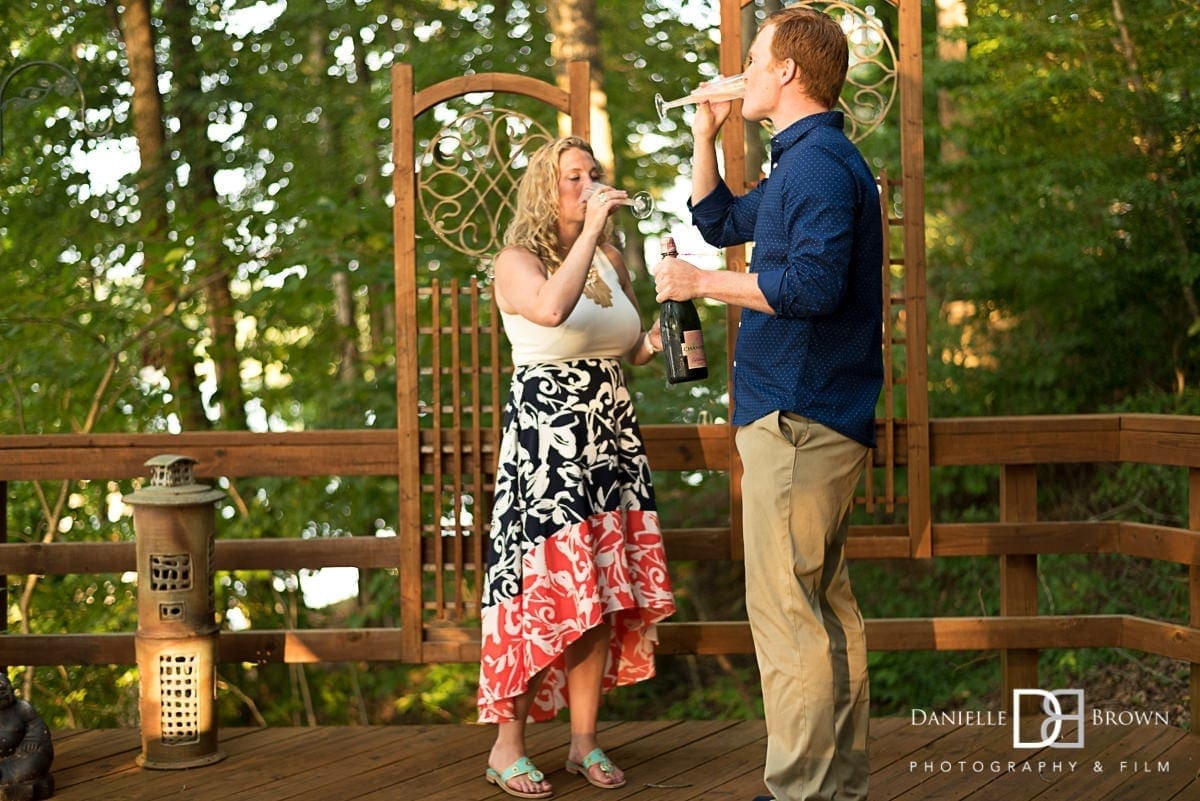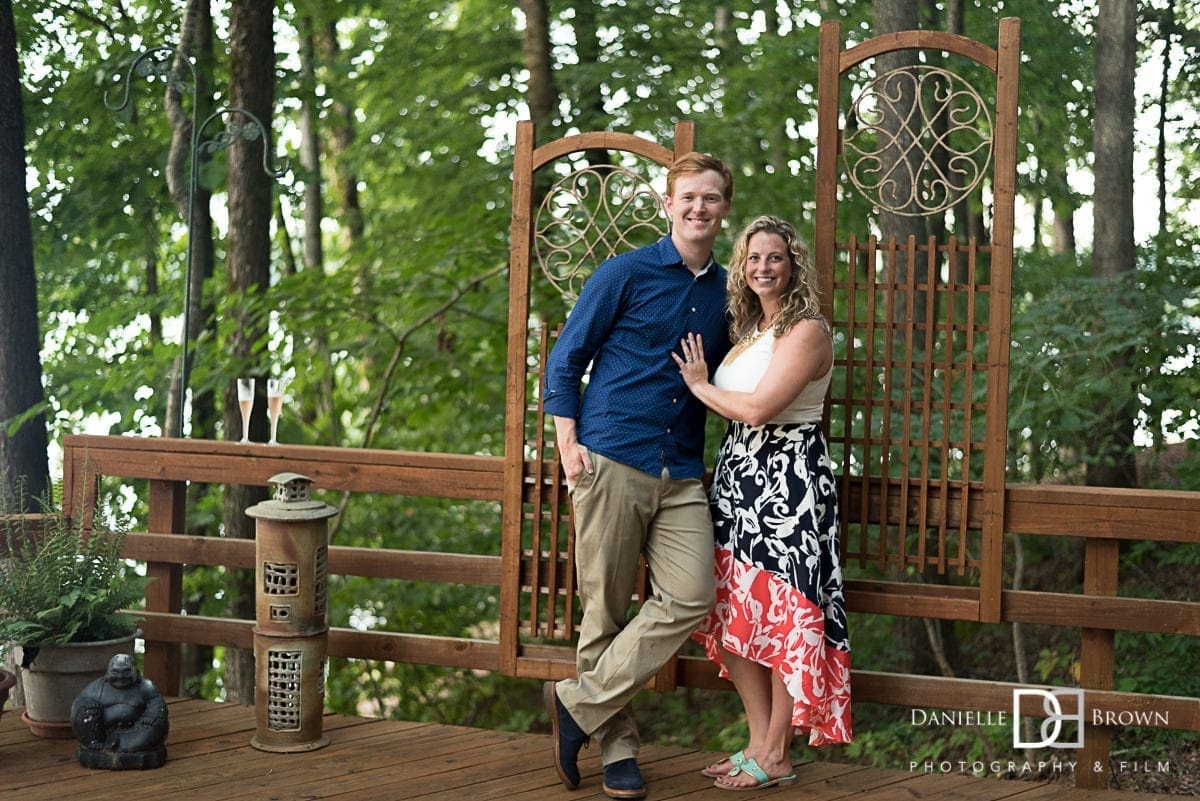 Pop the champagne! She said "YES!"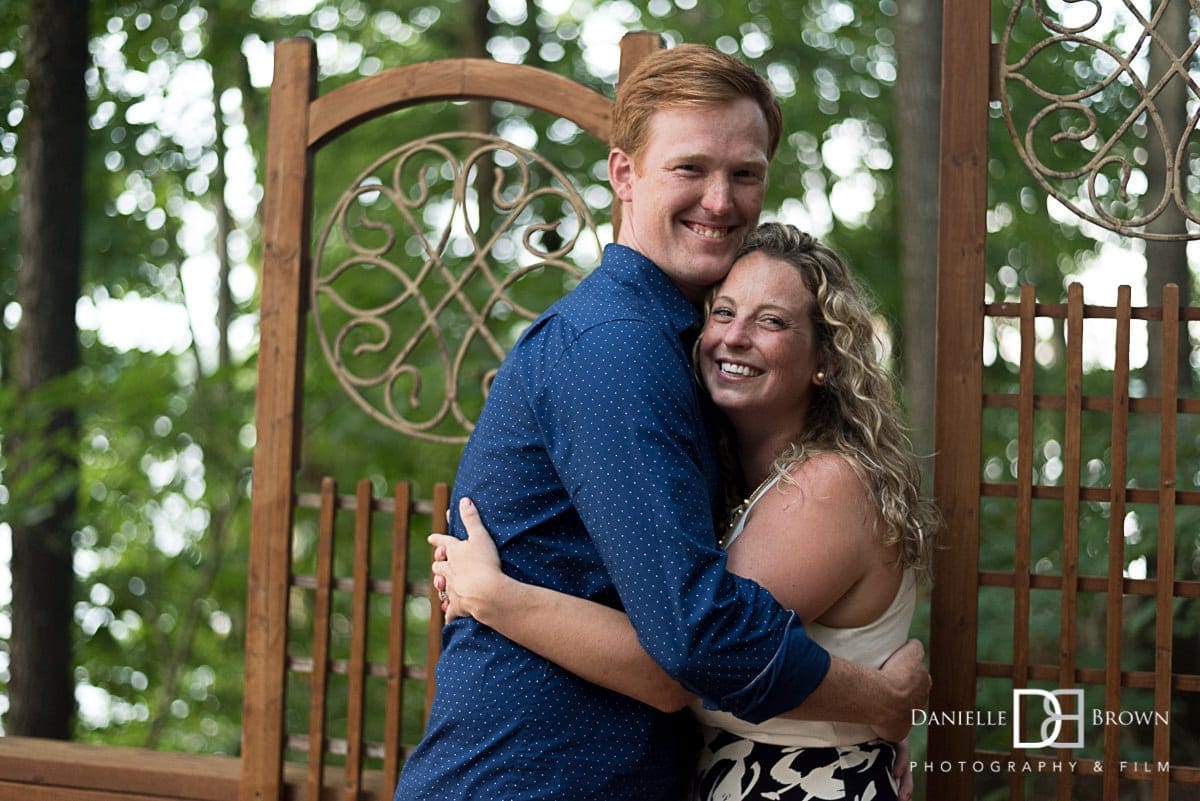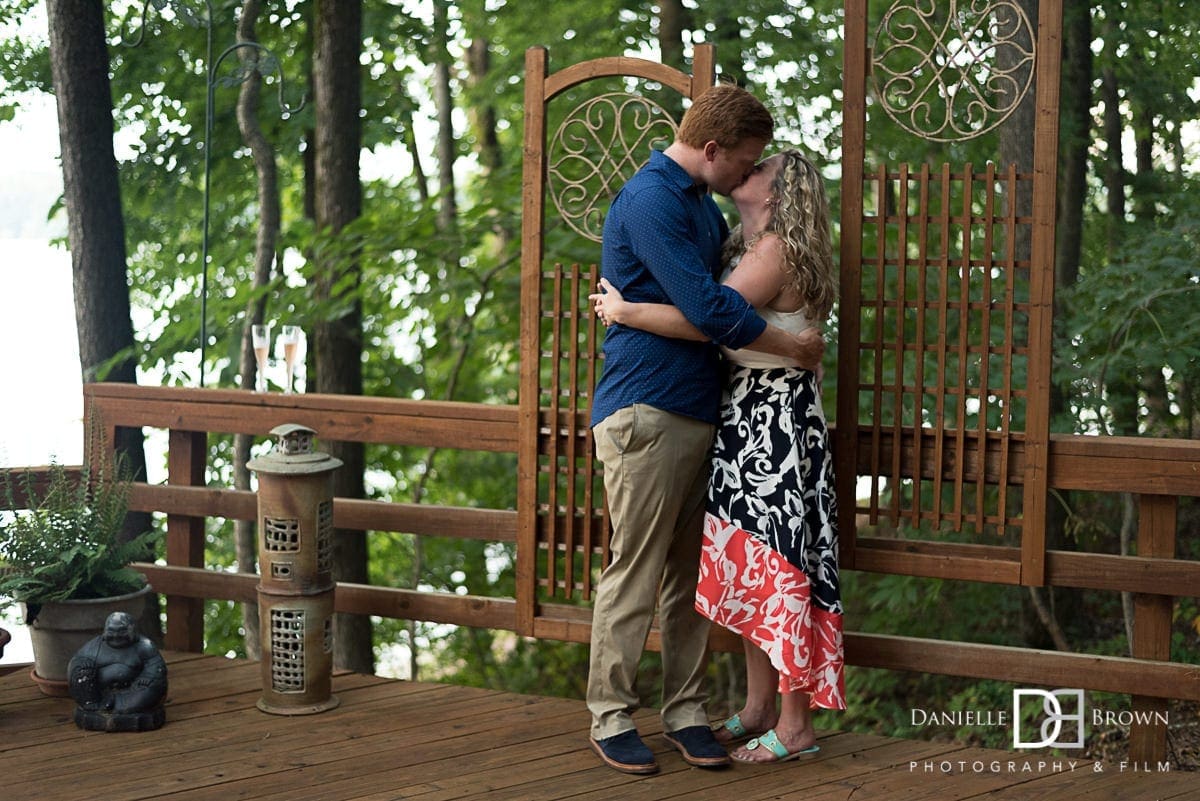 Cheers with Ryan's cohorts!