Sydney & Jamie's Photo Booth | The Barn at Ross Farm, North Georgia Mountains
location: The Barn at Ross Farm, Cohutta, GA
photographers: Rae Cole & Danielle Brown
Nothing makes any event more fun than party hats and paper moustaches! When I heard that Sydney & Jamie were planning a selfie station, I thought, "What about a photo booth??"
There are a couple variations on a photo booth. We offer a photographer, with or without a backdrop. Sydney & Jamie opted for going without the backdrop since The Barn at Ross Farm's interior was this amazing wood paneled barn. The photos came out AWESOME!
When Danielle Brown Photography, fine Atlanta Wedding Photography provides a Photo Booth, the photo booth is not complete without a wide selection of funny hats (the pirate and cowboy hats are my personal favorite), big silly glasses, feather boas, mustaches on sticks, red clown noses … did I miss anything?
One of my favorite questions when we host a photo booth is, "Do I have to use a prop?" Of course not!! The props are there for your enjoyment. If you won't enjoy your photo booth experience with a prop, then you don't have to use a prop!!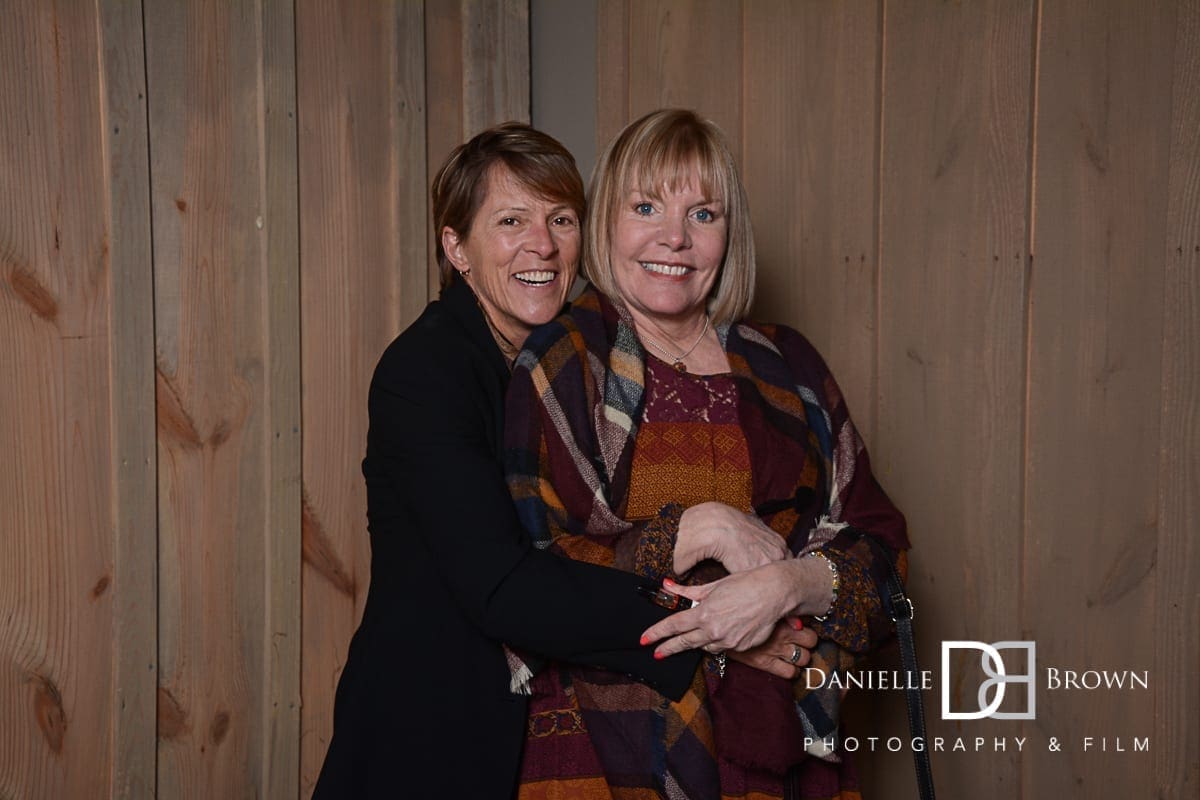 Depending on your needs, we deliver your images either as digital downloads within 24-48 hours, printed images on site, or a combination of digital delivery and prints!
We wanted to say thank you to the staff at The Barn at Ross Farm and Reece Varnell of Pro Sound Chattanooga. We had an excellent time working with you and would participate at an event with you any time! The Barn at Ross Farm's professionalism was unmatched and Reece did a fantastic job of keeping the party going all night long! Sydney & Jamie and their friends and family were still partying into the night when we said good night!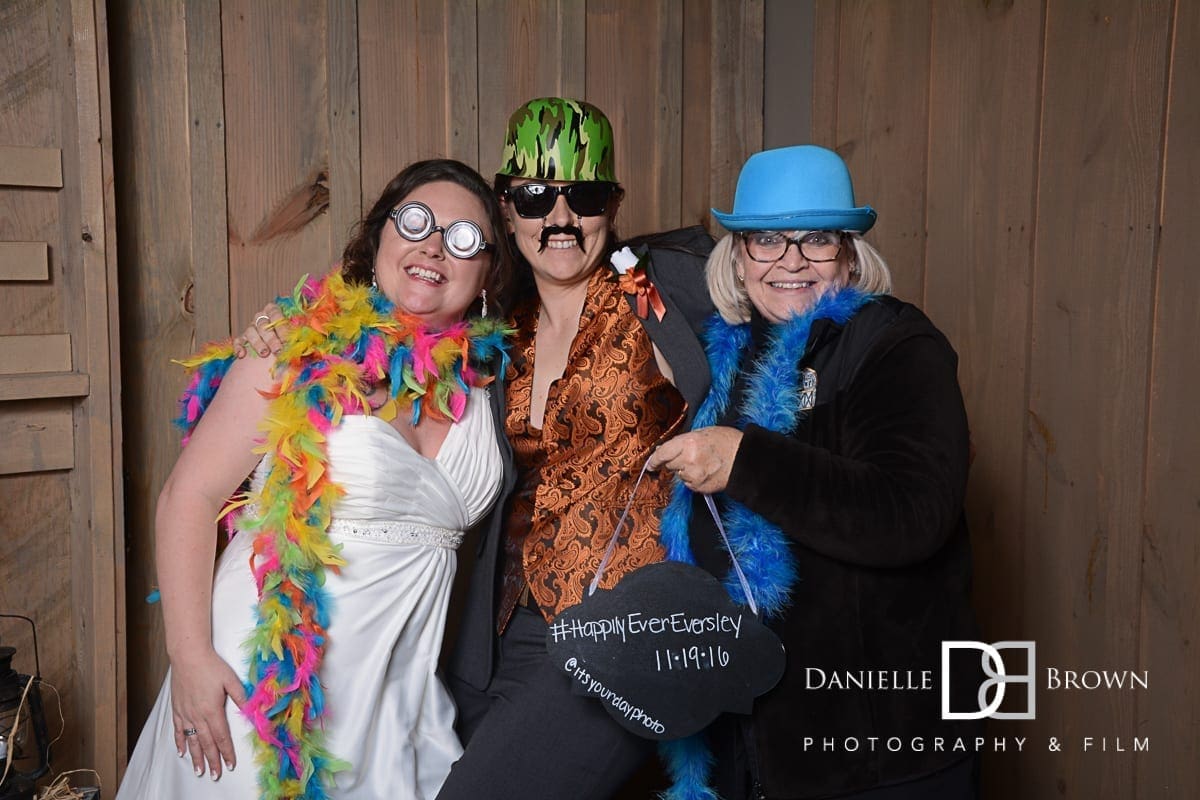 Want more Altanta Photo Booth posts? See more posts from Danielle Brown Photography where we have included photo booth experiences at our weddings and events!