session type: Piedmont Park Engagement Photographers
photographer: Danielle Brown
locations: Piedmont Park & The Waffle House (Northside & 14th Street)
One of my favorite things about being an Atlanta wedding photographer is working with all kinds of people. I love working with diverse and different kinds of beautiful people. Preston's daughter joined their Piedmont Park Engagement Photographers session and we had fun with it. We got some traditional, happy smiling photos, but we also got some shots that are probably pretty real.
After we got some nice family photos of the new family, we broke it down to just Cierra and Preston as a couple.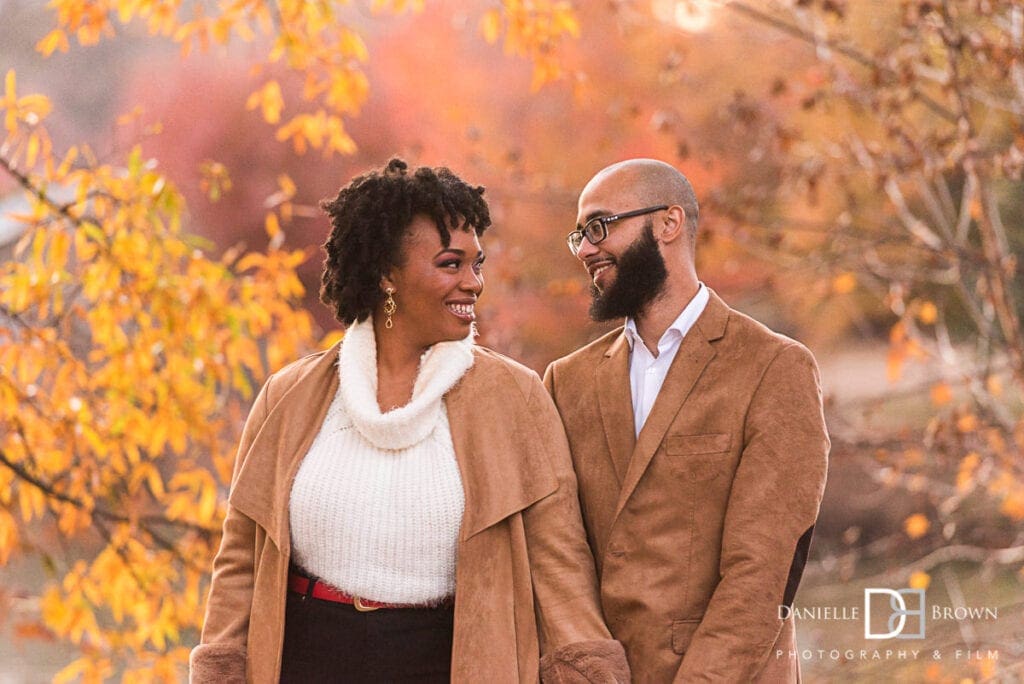 Cierra brought these super cute pillows for the photo shoot. And their wardrobe was perfect for a stunning fall day in Piedmont Park.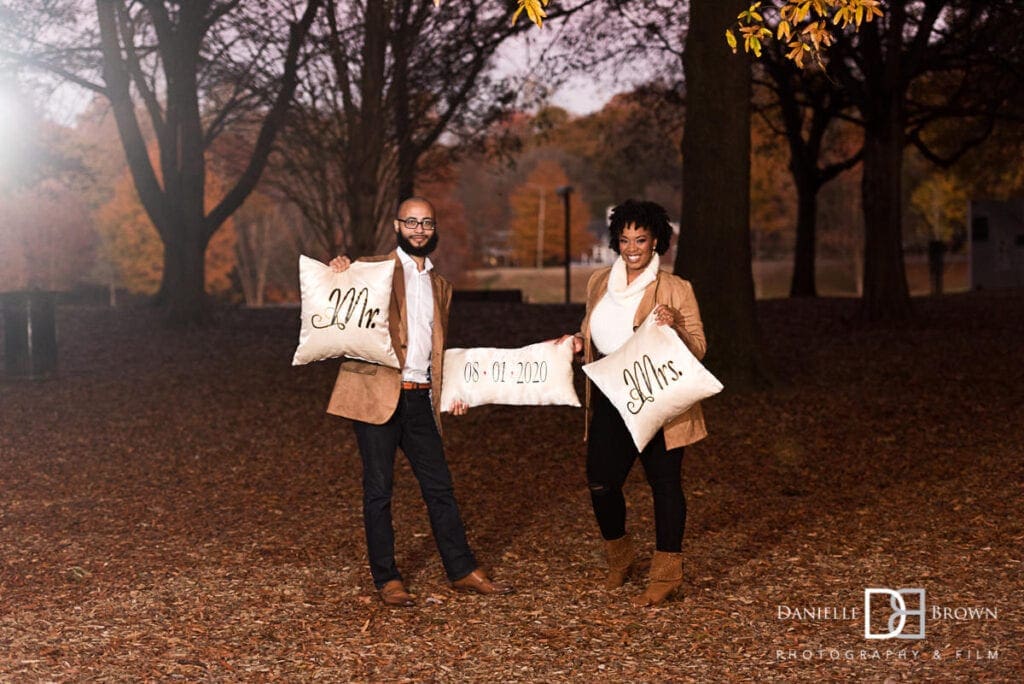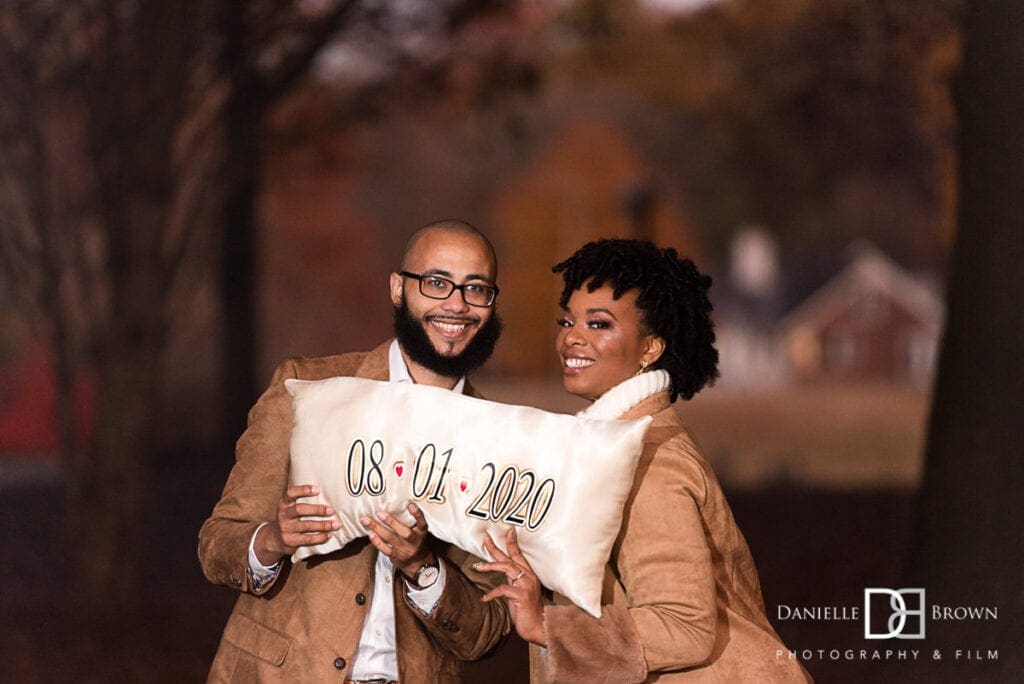 Cierra & Preston's wardrobe selections were great! I loved the fall feel of their matching camel jackets. It was classy and still a little casual.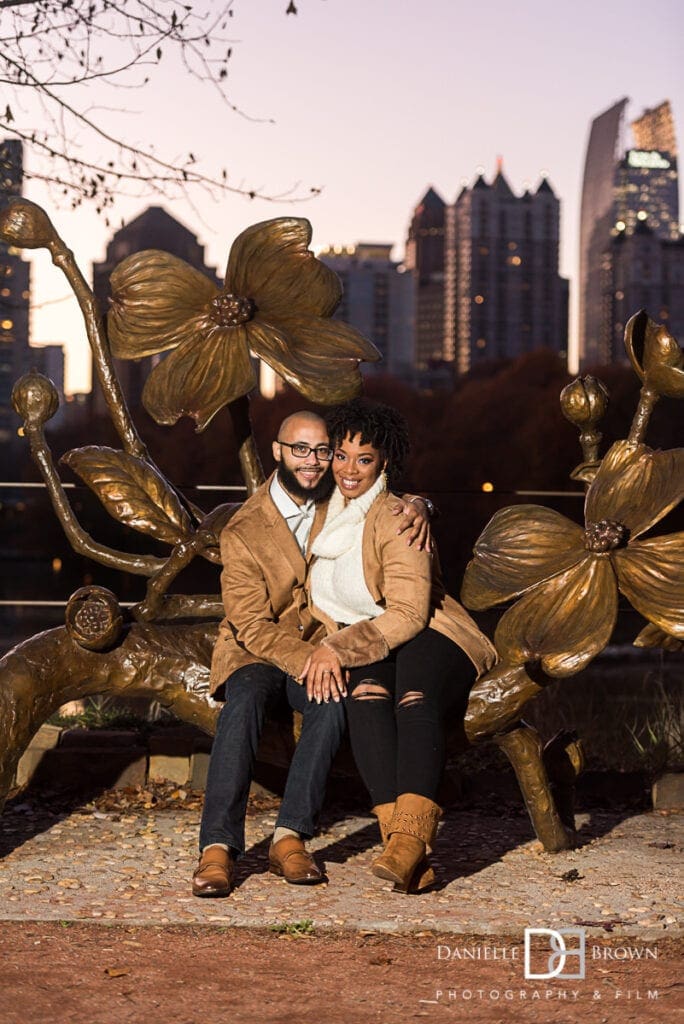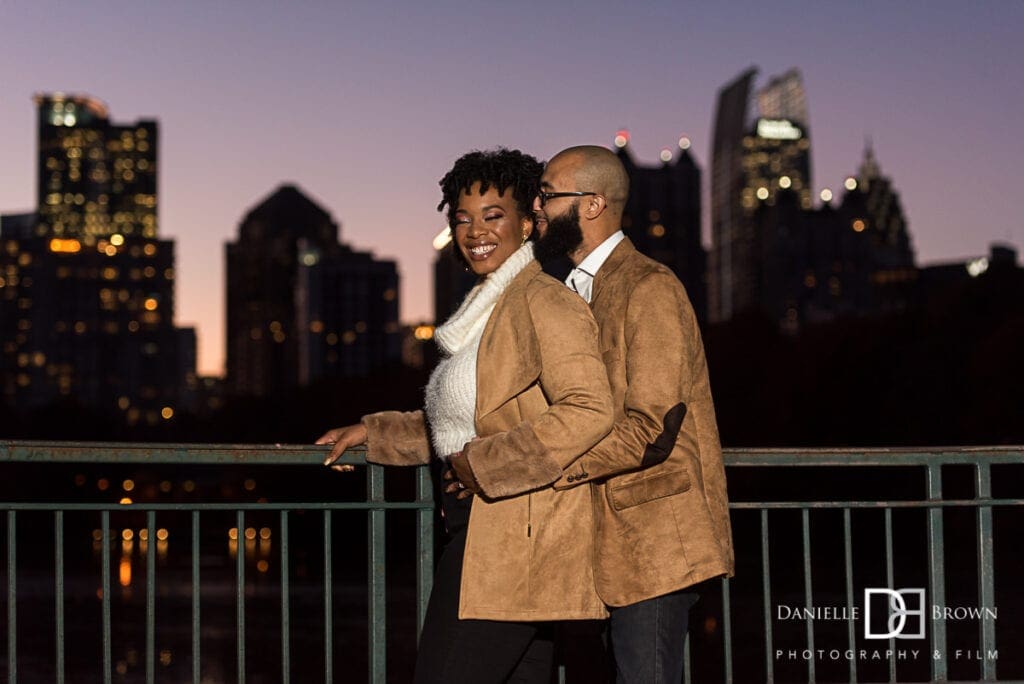 The real reason I loved the casual look was because it gave Cierra and Preston a really cool contrast to their next outfit.
Photographing Piedmont Park at Night
If you met Cierra on any given day, you'd know she was channeling her inner Sasha Fierce. I loved that Cierra and Preston pulled out all the stops for the second half of their photo shoot at Piedmont Park.
I always try to keep my photo shoots, light and fun. Cierra and Preston had a great time. I especially love this stunning nighttime shot of Cierra.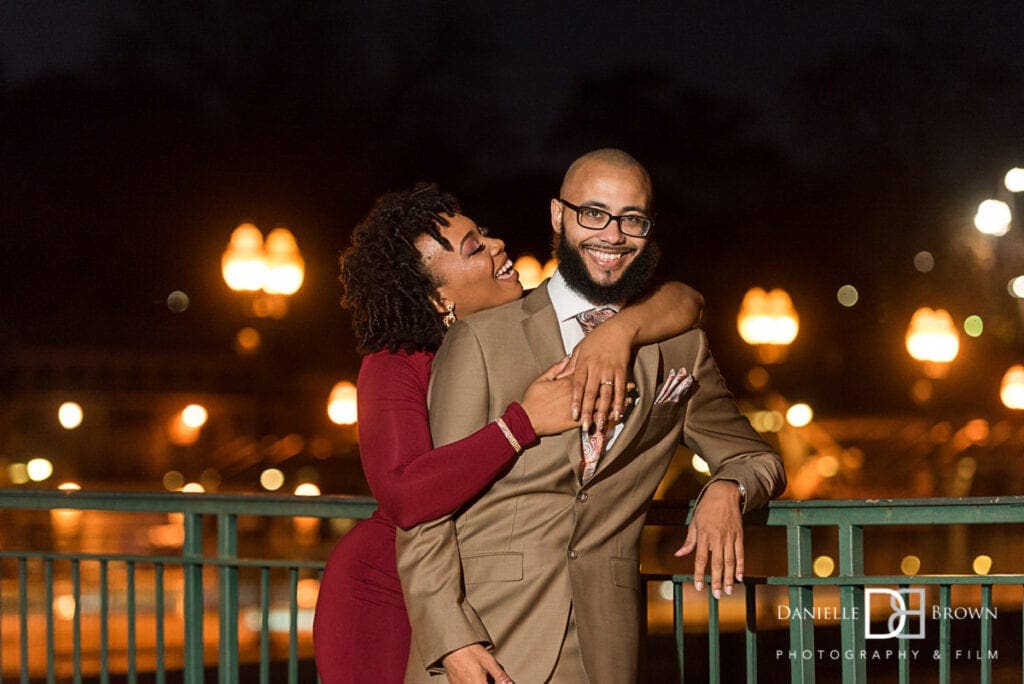 It's so easy to make happy people look good. Preston's smile couldn't be any bigger if he tried! Just looking at him is making my cheeks hurt.
This was such a great night! We worked quickly and kept things moving. It's always surprising to me how just modifying poses and tweaking locations can provide such a dynamic range of images.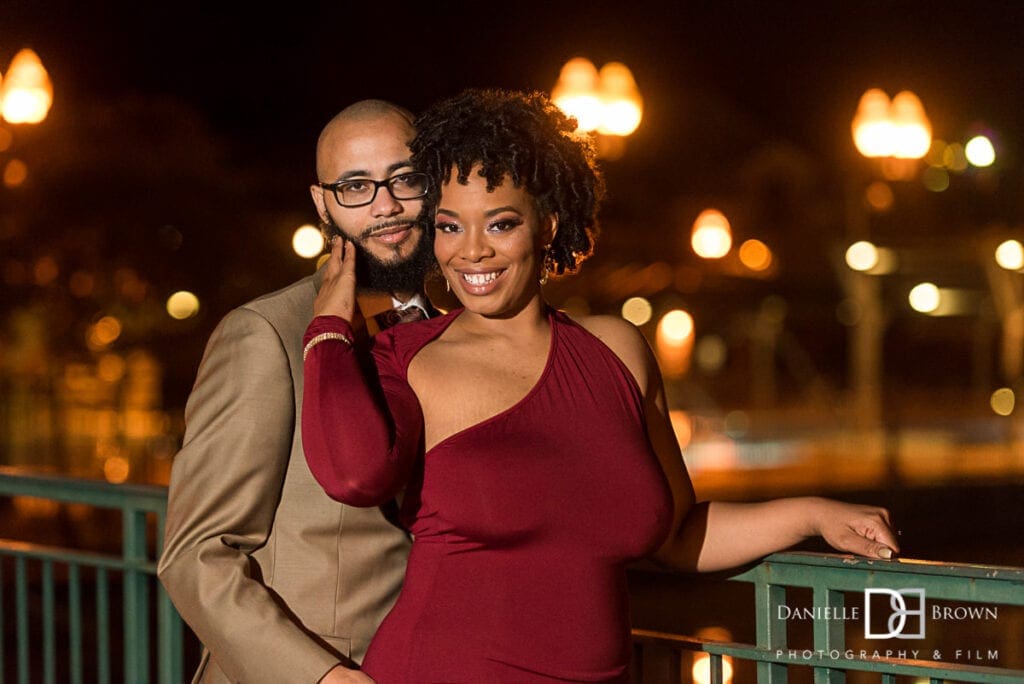 Telling the Story in Pictures
So when I started discussing plans with Cierra and Preston at our initial meeting, I asked about their first date. Well as it turns out, their first date was at a Waffle House after a party wrapped up. So yeah, we needed to do some really cool pictures of them at a Waffle House.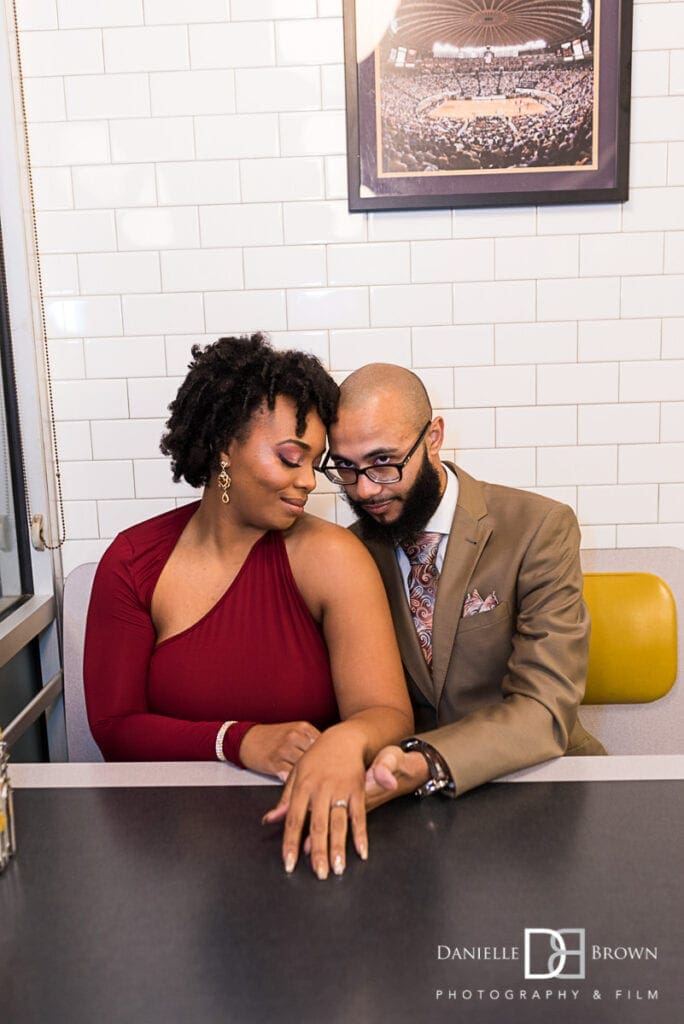 Liked this Piedmont Park Engagement Photographers session? Check out previous sessions we've had at Piedmont Park.