Albert & Jazmine | Piedmont Park Marriage Proposal
session type: piedmont park surprise proposal
location: Piedmont Park, Atlanta GA
photographer: Danielle Brown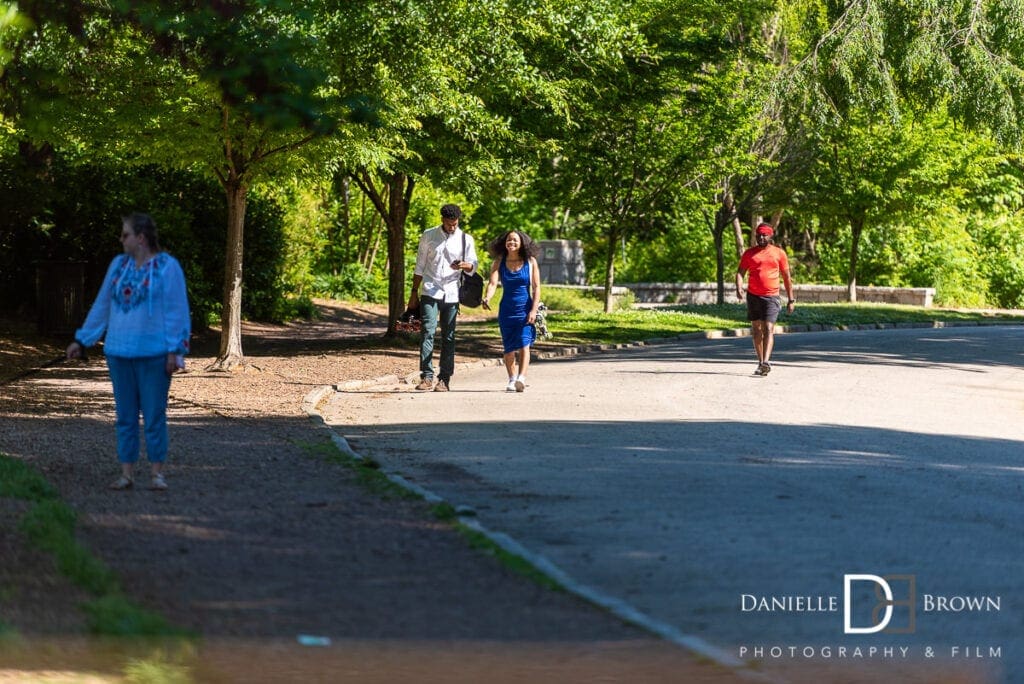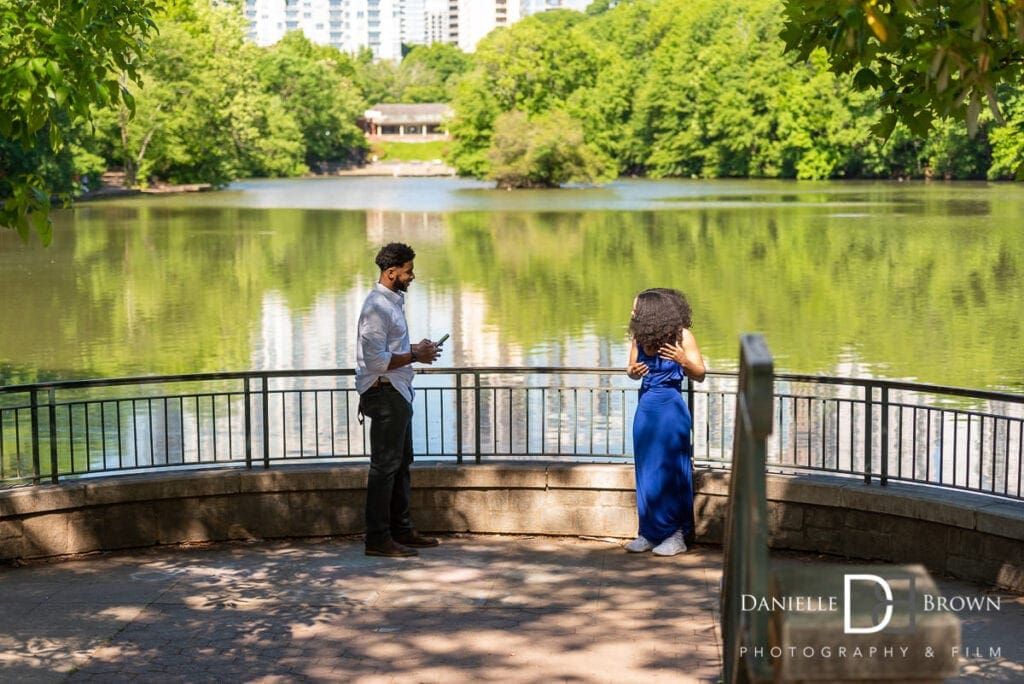 Albert initially contacted me in March when he was planning his early May Piedmont Park marriage proposal. We were super happy to chat with Albert and assist him in his plans. May 1st was a great day. Albert set up the trip to Piedmont Park by suggesting he and Jazmine going for a roller skate in the park. Of course, this was a clever ruse. Albert built suspense for everyone by taking pictures of Jazmine. Because when you're that cute, you can't miss a photo-op.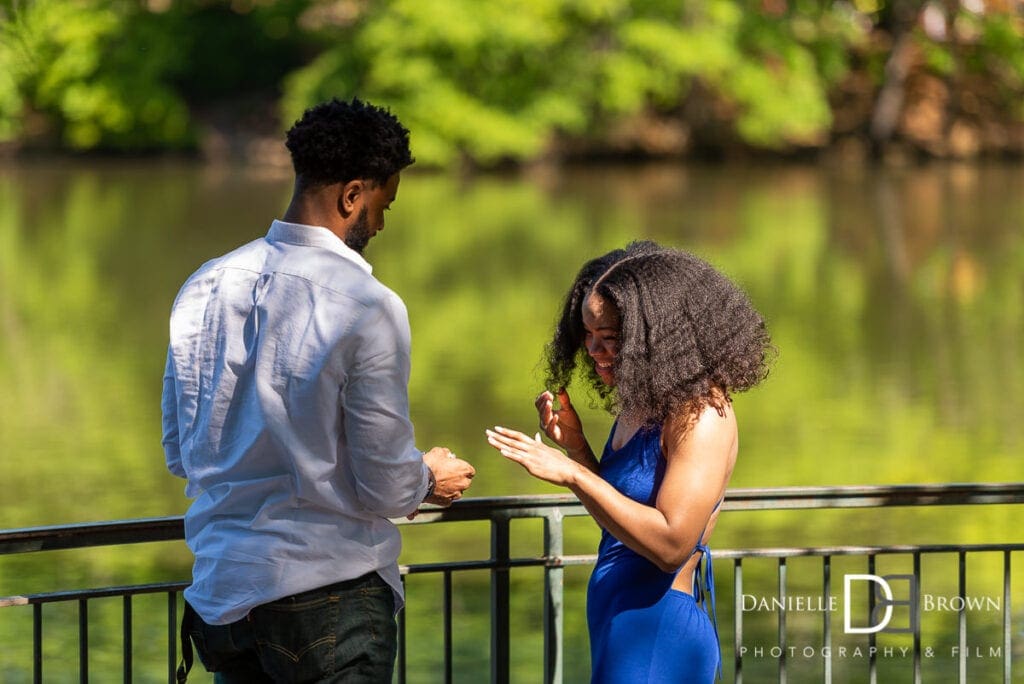 When we initially spoke, I suggested to Albert, we could provide him one of our associate leads to handle his surprise marriage proposal. "Nope. I want the best." We have worked really hard to perfect our surprise proposal techniques. We take extra steps in communication so we do not give away your surprise. Danielle has coached Krystin, Amanda and Lindsay in surprise proposal photography styles so that regardless of your actual photographer, the product is consistent to our standard.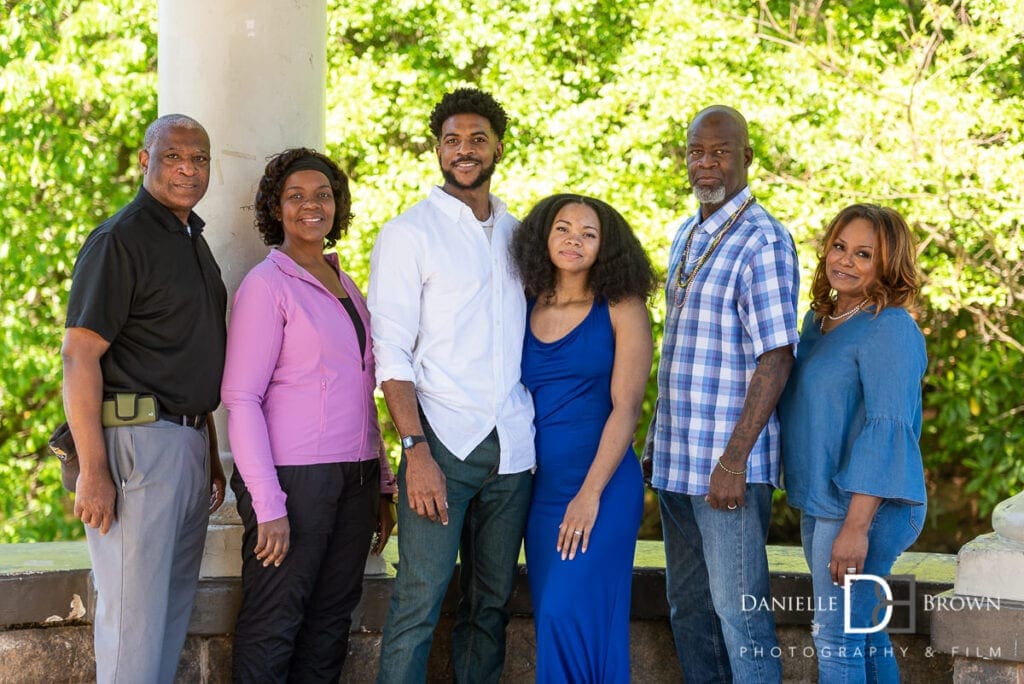 Once Albert had the opportunity to ask Jazmine, "will you marry me?" She of course said "YES!" Then both sets of their parents "turned up". They were hiding around the corner, waiting to congratulate the new couple. We love when friends and family are present to celebrate the moment with our newly engaged couples!
Piedmont Park Marriage Proposal – After the Proposal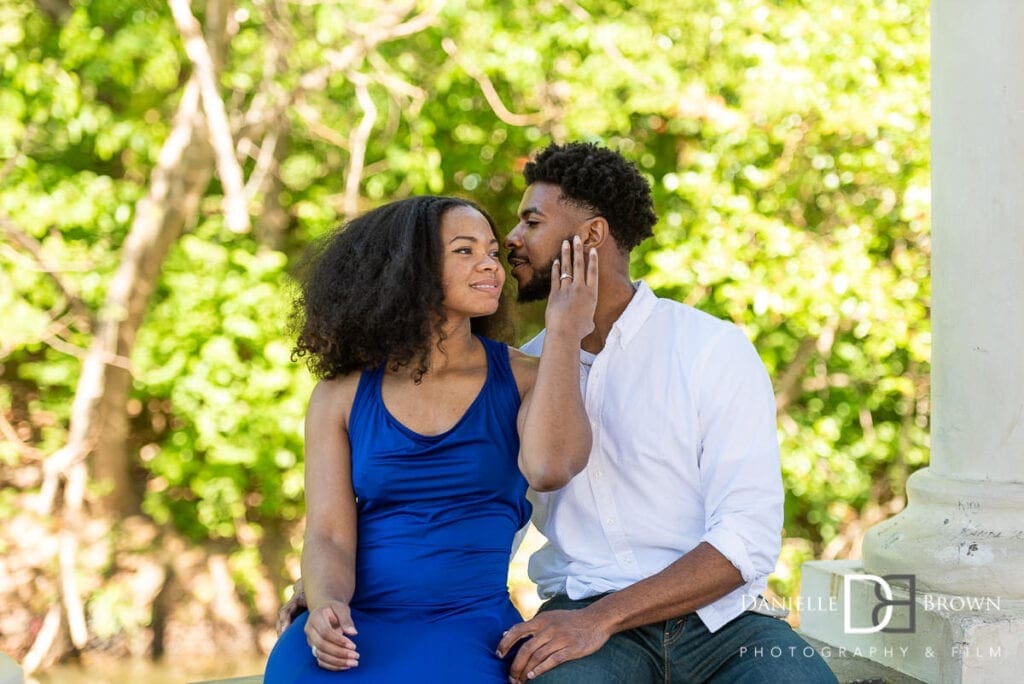 After the proposal, we took Albert and Jazmine to a few of our favorite spots around Piedmont Park. Piedmont Park is a beautiful spot with so many fantastic backdrops for portraits.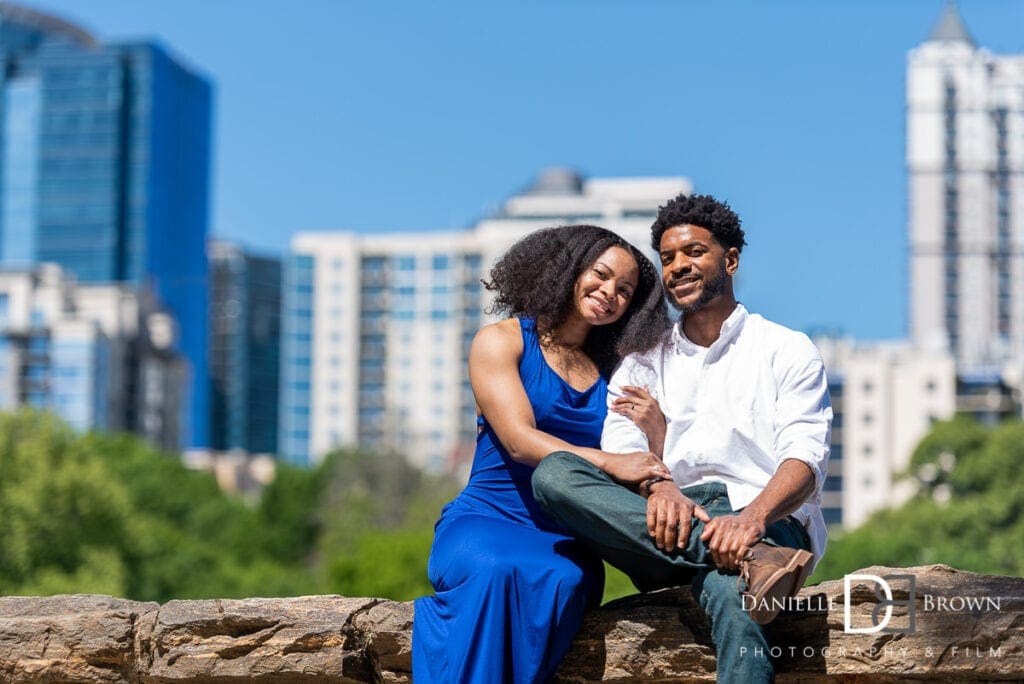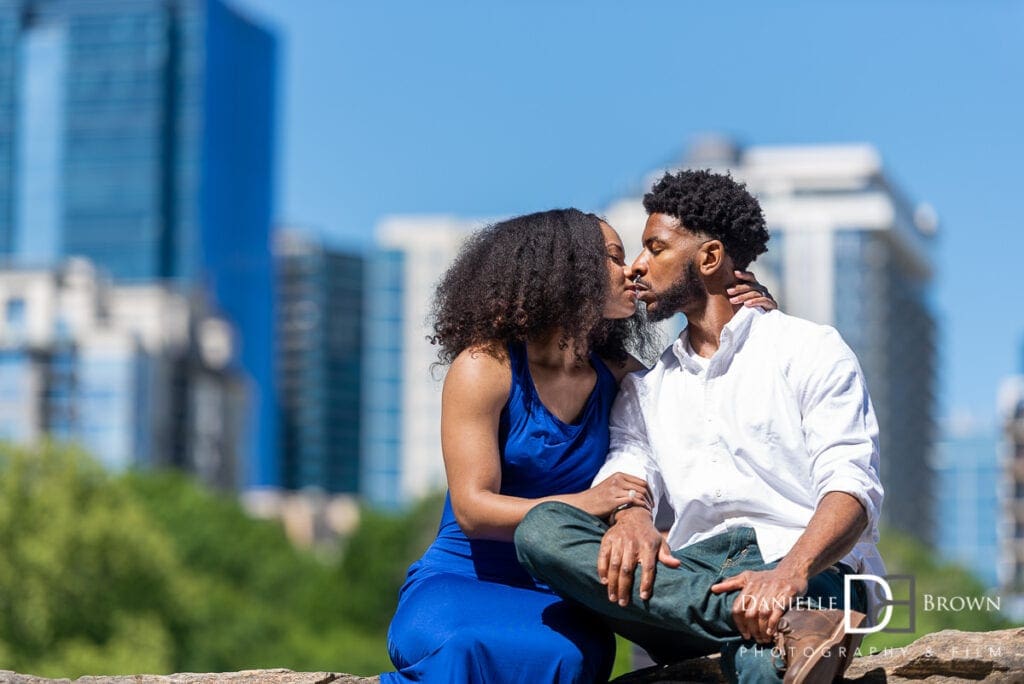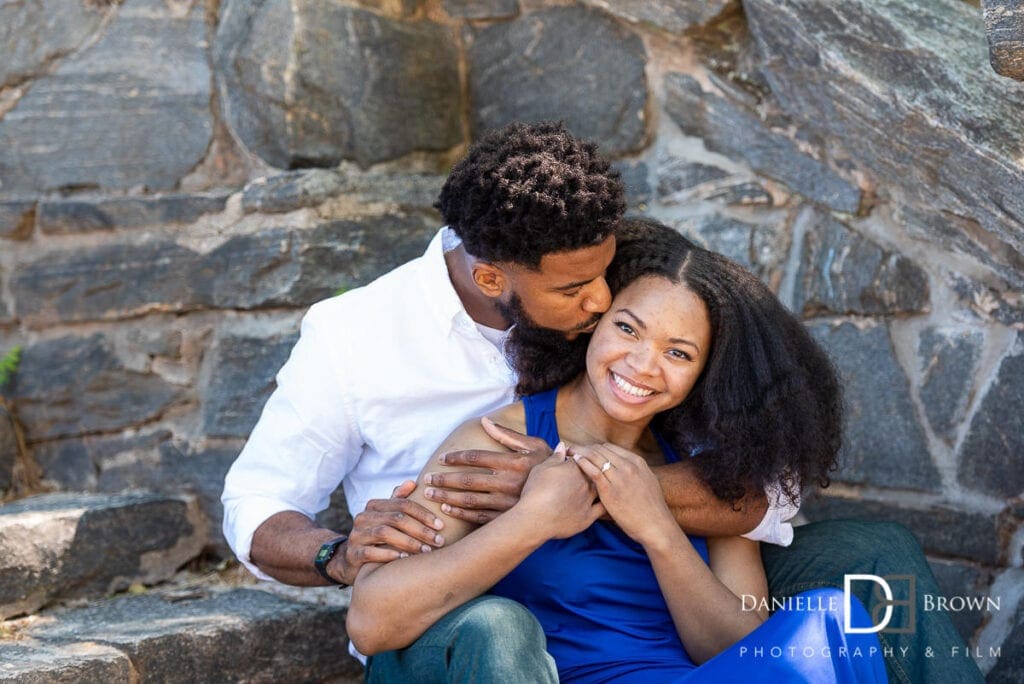 Some of my favorite spots within Piedmont are the Stone steps below the Active Oval. What a gorgeous connection Albert and Jazmine have!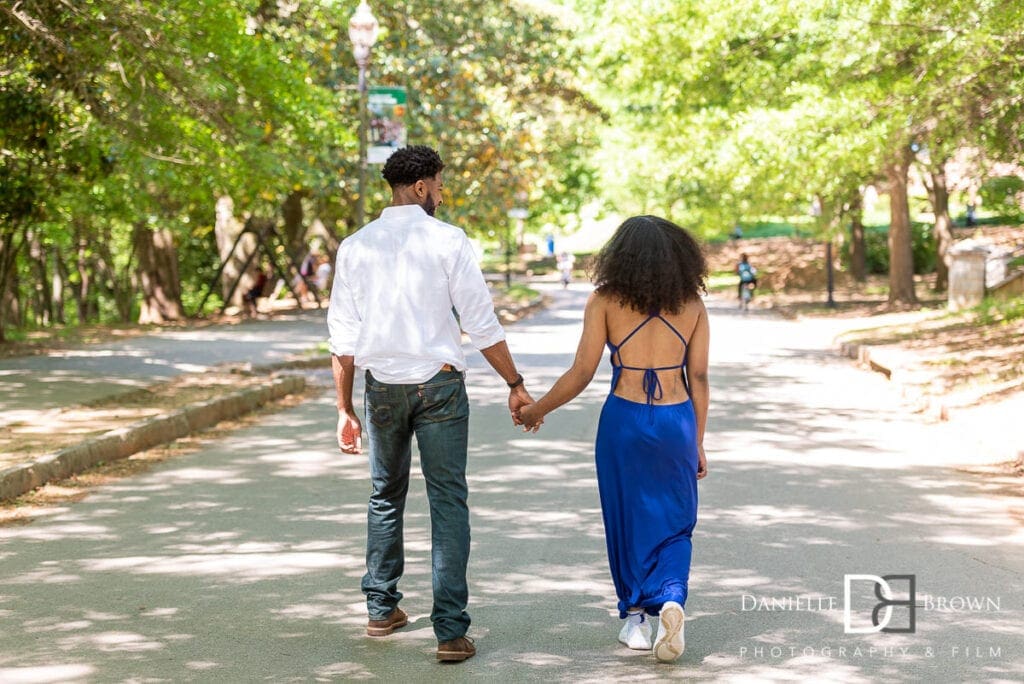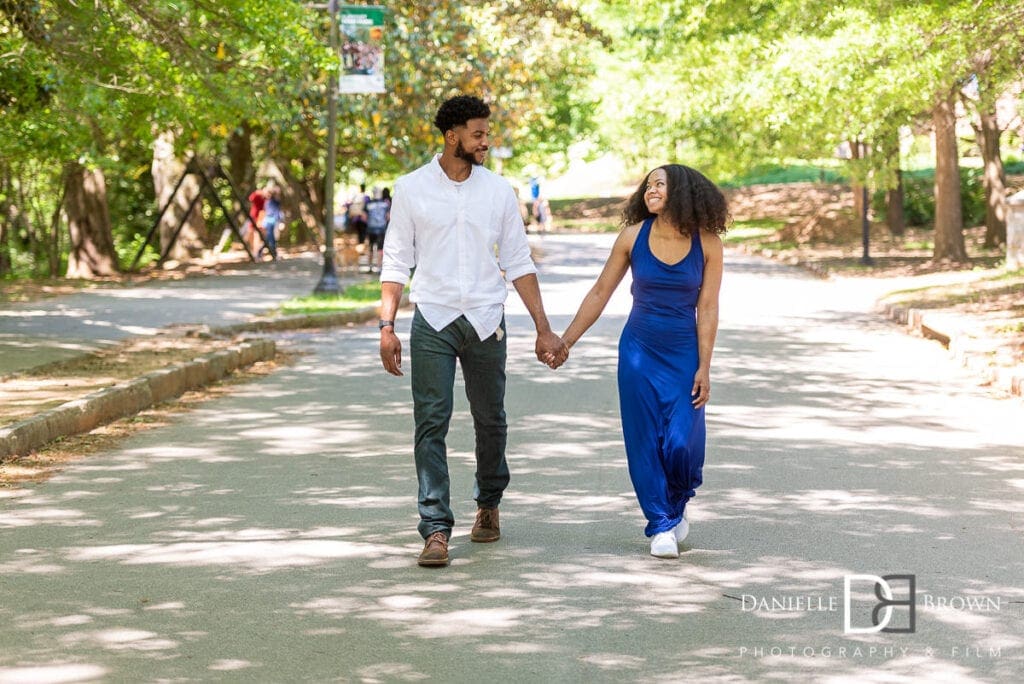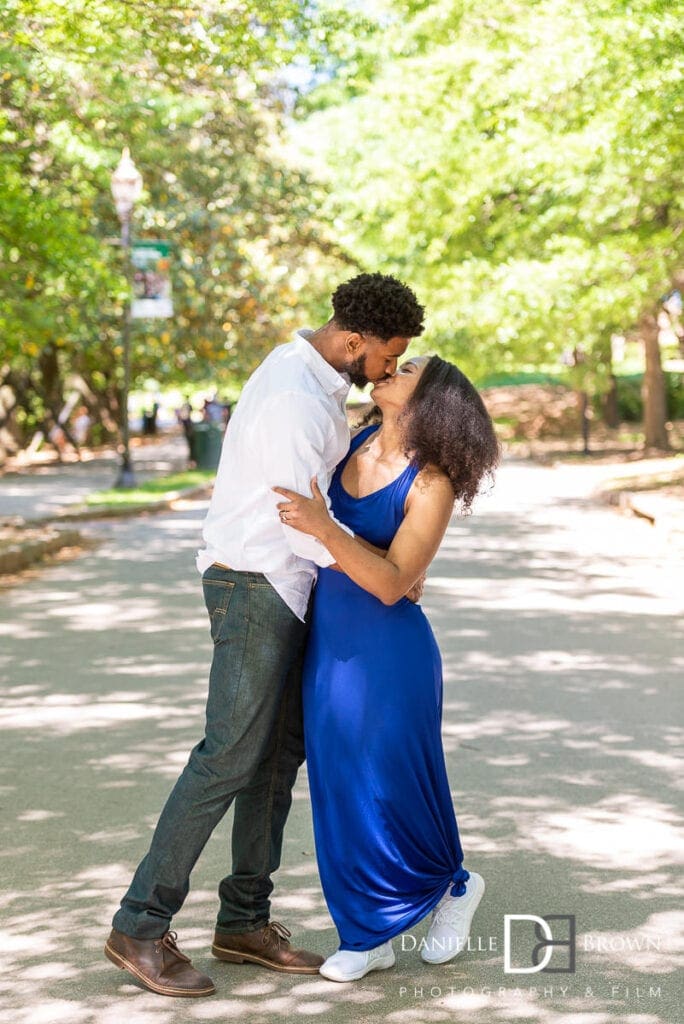 On our way to the opposite end of Lake Clare Hearn, we never miss an opportunity to get more pictures! Some of our greatest compliments are "we got so many photos!" "I love all the variety in our pictures." "We did so much and it felt so easy!"