james & sissy | piedmont park | atlanta surprise proposal
session type: piedmont park surprise proposal
location: piedmont park, atlanta ga
photographer: danielle brown
So James found me on Google for his Piedmont Park Atlanta surprise proposal. Since Danielle Brown Photography has photographed so many portrait sessions and events at Piedmont, it was quite simple for James to walk me through his plans. He was planning on getting Sissy to Piedmont as a midway point between visiting his downtown Atlanta offices and then on to, what would be their engagement party at Park Tavern.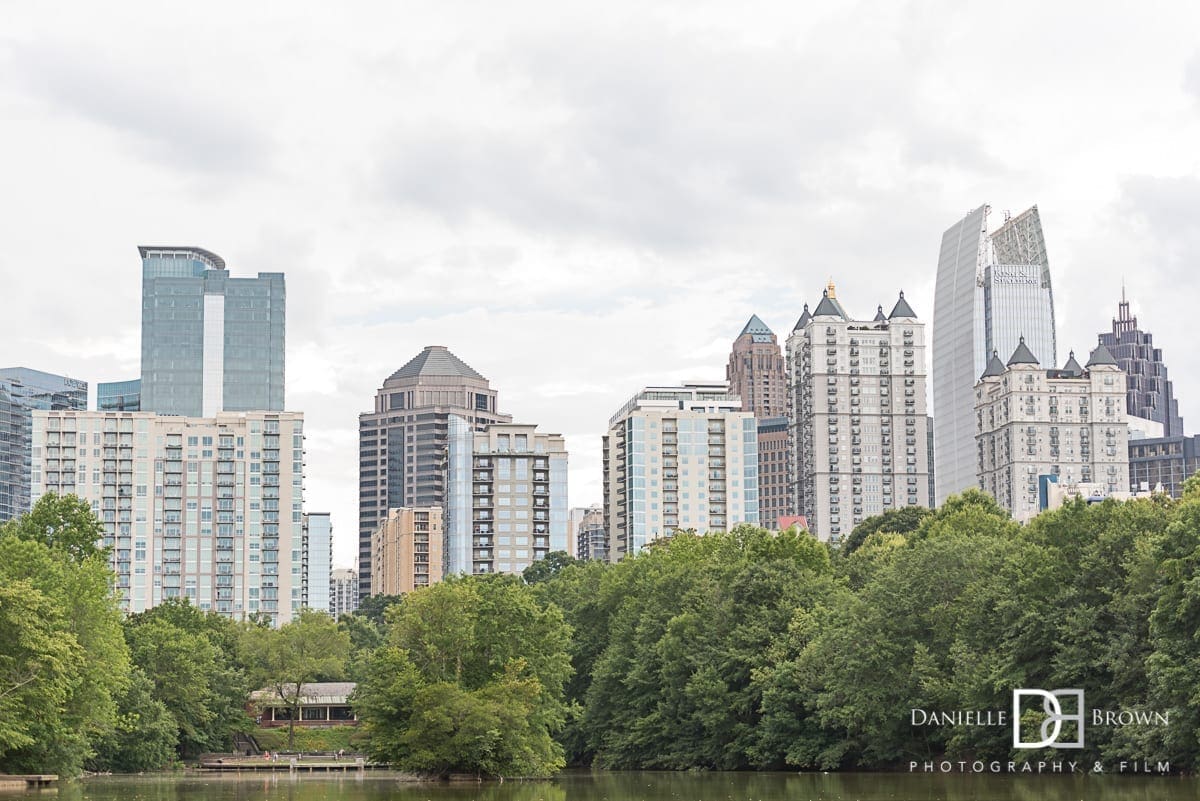 When I photograph a surprise proposal, it's SUPER important to me that everything goes according to plan. In order to keep everything on track, I generally arrive anywhere from 10-20 minutes early to the spot where the surprise proposal will be. And then I wait.
After a few minutes on the phone with James, giving him options, he was able to review the map of Piedmont Park and wanted to "pop the question" at Skyline Picture Point.
So I waited for James to arrive with Sissy.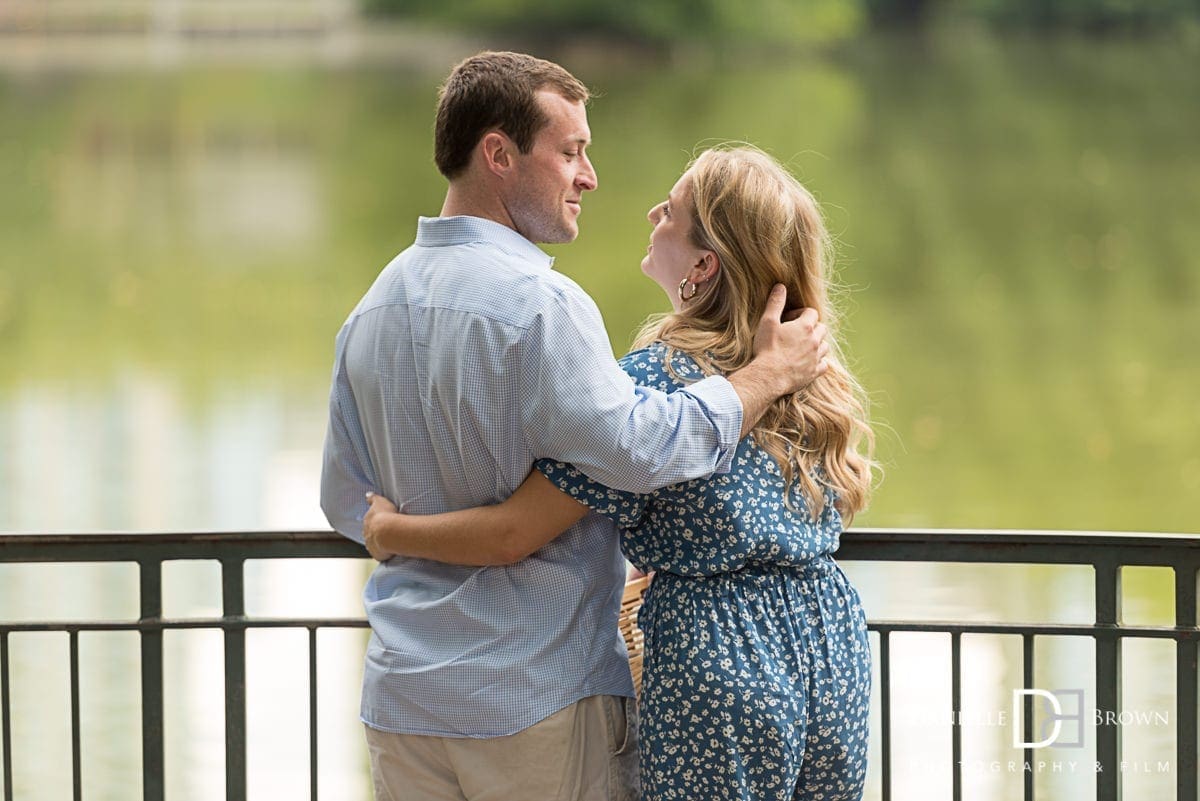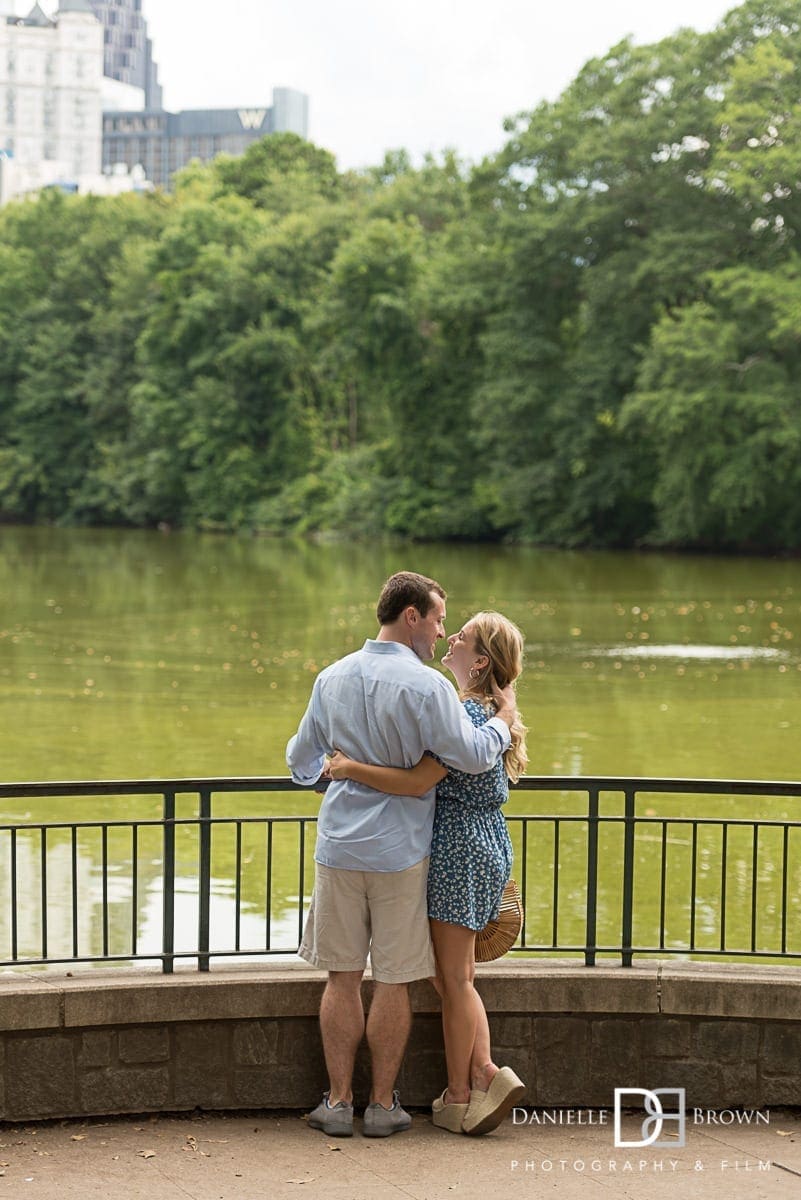 The biggest thing any person proposing can do, is get down on one knee! If you're proposing, plan to get down on one knee unless you physically cannot.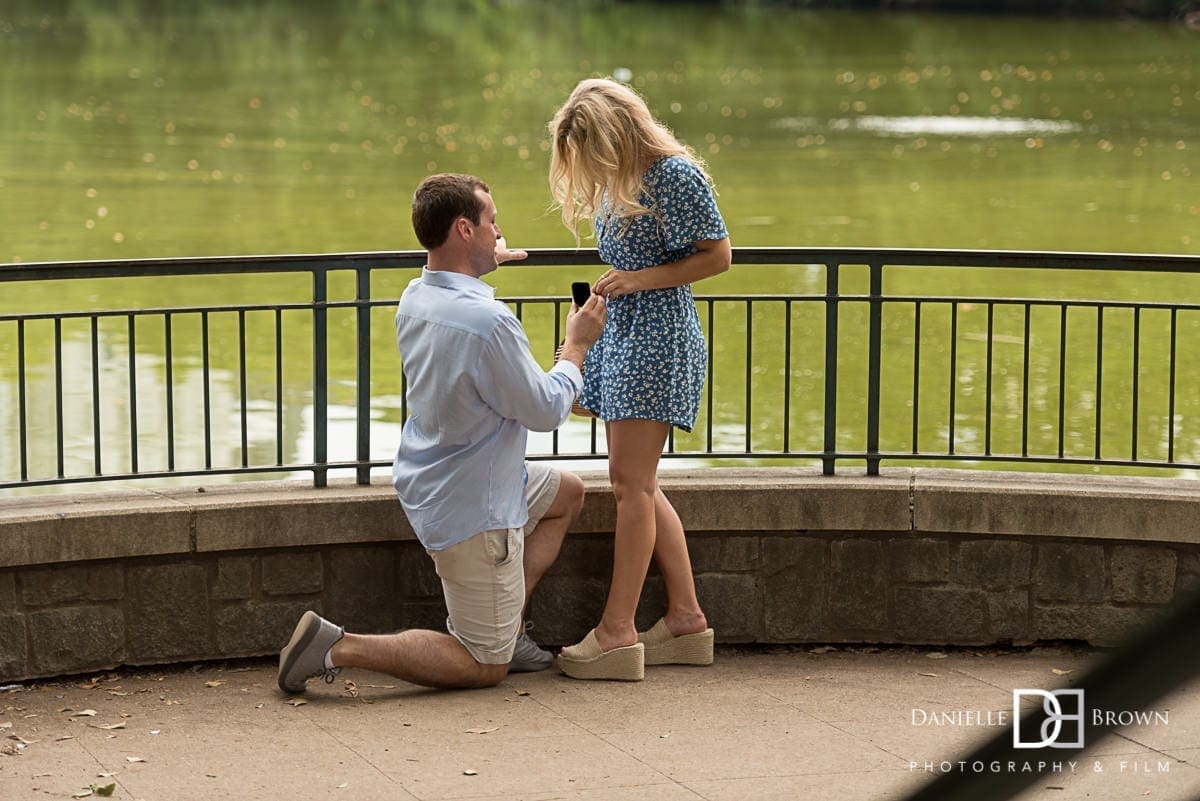 Take a deep breath. Then ask the one question that will change your life.
The next thing the proposer needs to do, is put the ring on the proposee's finger. Left hand, fourth finger. Just in case you didn't already know. 😉
Will … you … marry … me?
Everyone who sees you propose will yell out "CONGRATULATIONS!!!" (Just to prepare you…)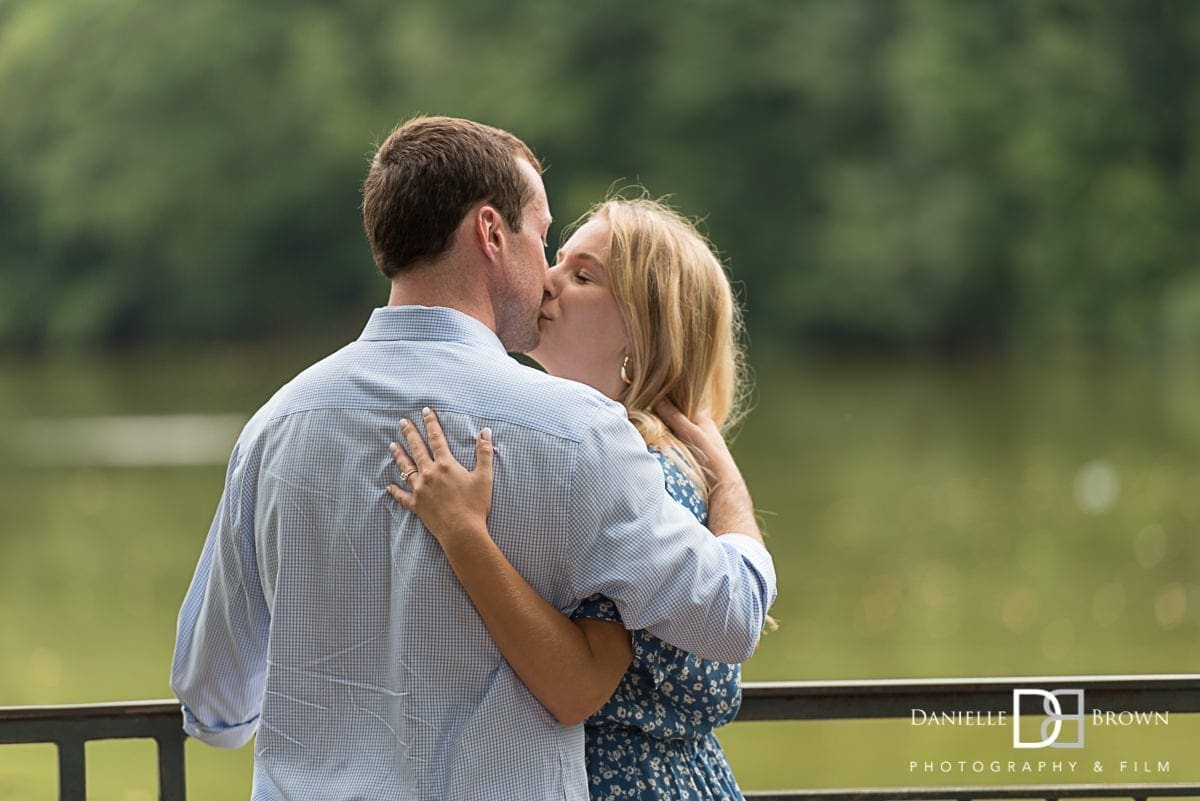 After the Piedmont Park Surprise Proposal
So we, and by we – I mean the proposer, proposee and photographer, stroll over to a new spot in Piedmont Park. One of my favorite places in Piedmont are the Stone stairs between Greystone and the Active Oval.
Danielle Brown Photography makes a point of doing a mini-portrait session for all of our couples who ask us to document their Piedmont Park surprise proposal.