matthew & ashlea | rome ga surprise proposal | heritage park trail bridge
session type: surprise proposal
location: heritage park trail bridge, rome•ga
photographer: danielle brown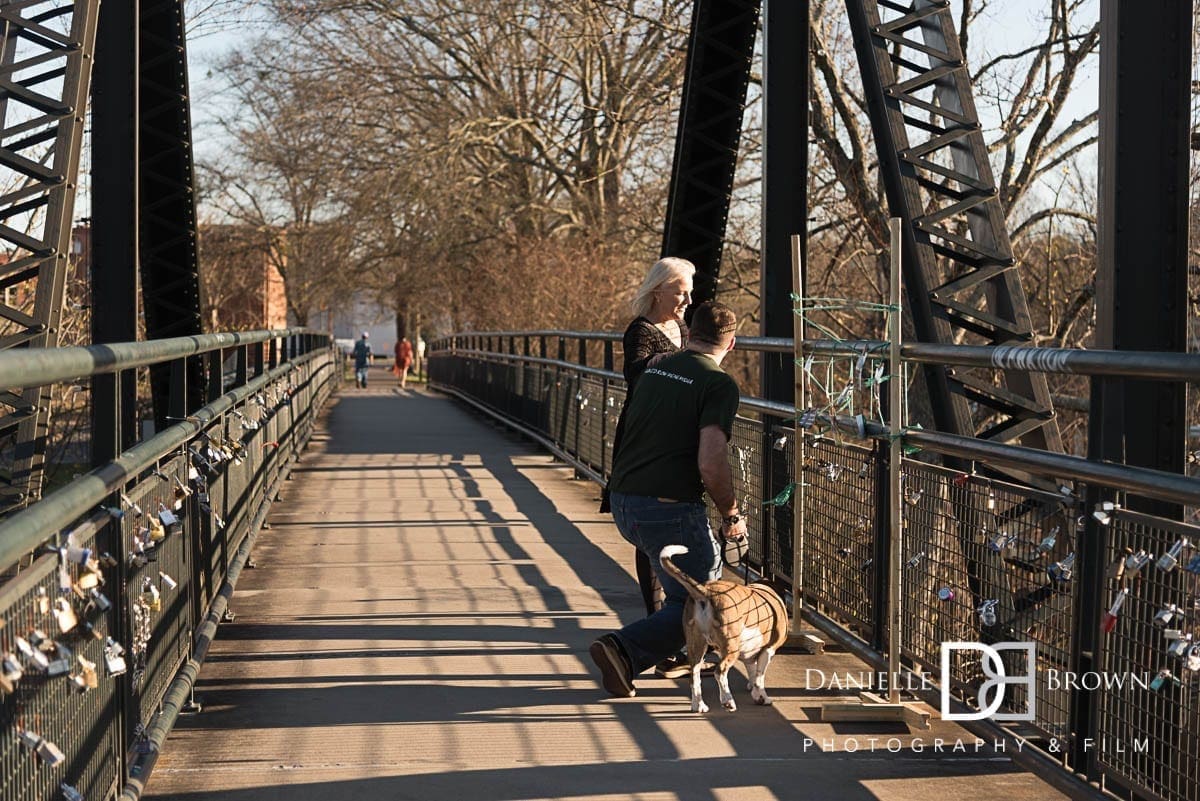 So I met Matt the day before he proposed to Ashlea. He walked me through his rome ga surprise proposal plan and explained how he wanted the proposal to play out.
He had a pair of wooden, free standing posts made by a family friend. The highlight of his rome ga surprise proposal to his longtime girlfriend, Ashlea was a series of photos from their time together over the years.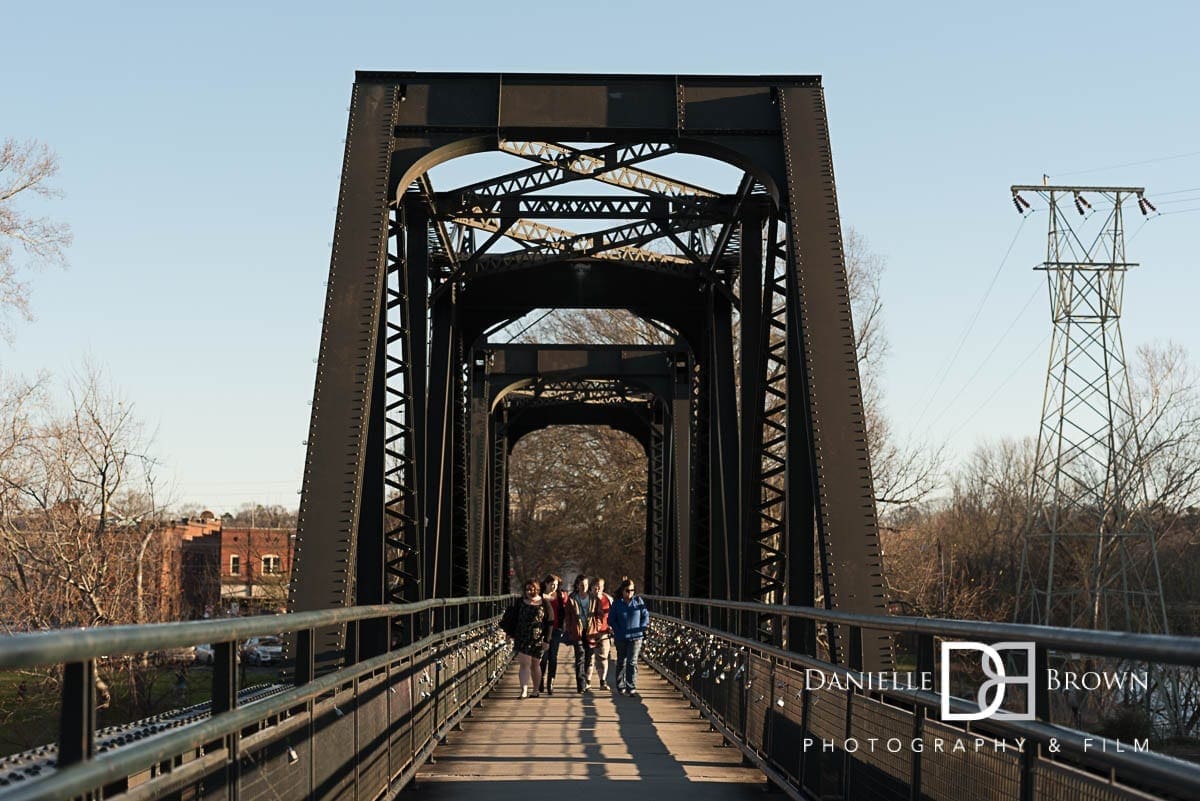 While this Atlanta wedding photographer waited for Matt & Ashlea to arrive, I was able to enjoy the beautiful views of Rome from the Heritage Park Trail Bridge. At night, the east side of the bridge lights up with an American flag created from red, white and blue lightbulbs. One of my favorite things about Heritage Park Trail Bridge are the love locks. In the tradition of the Passerelle des Arts in Paris, France, people attach keyed padlocks with their names and special dates on them, throwing the key into the river.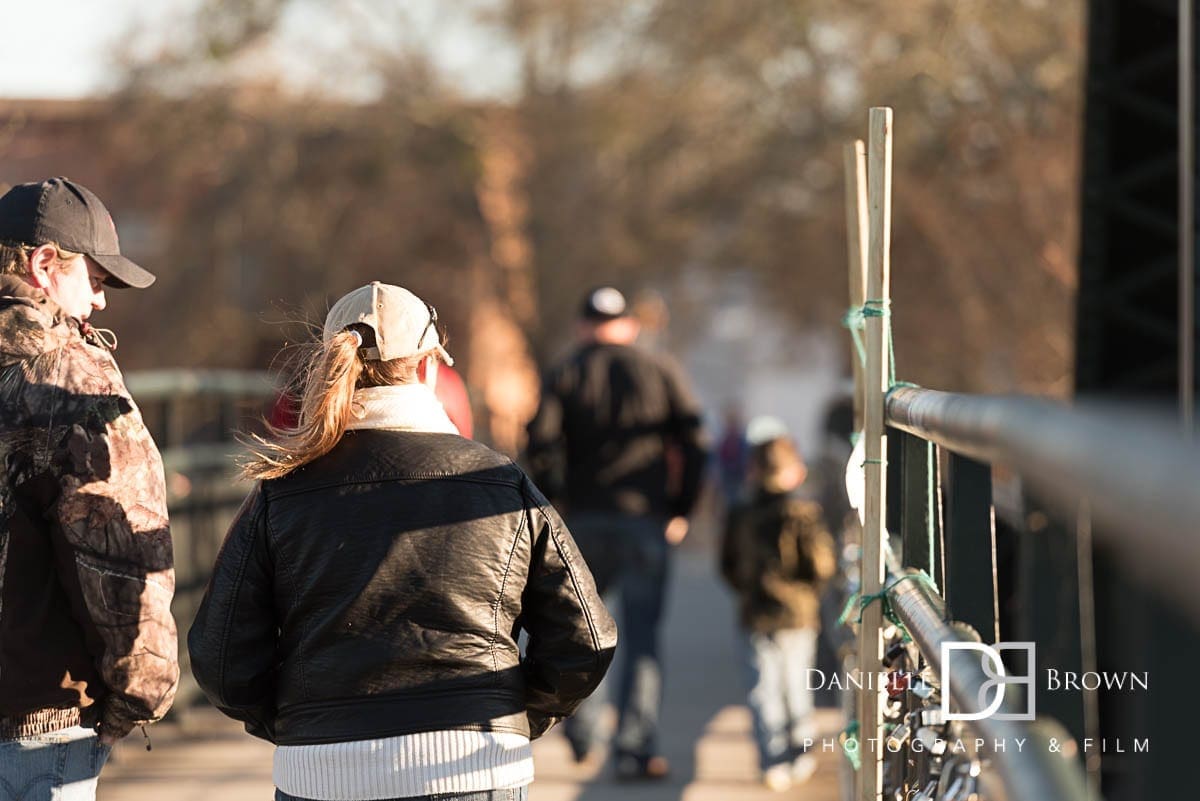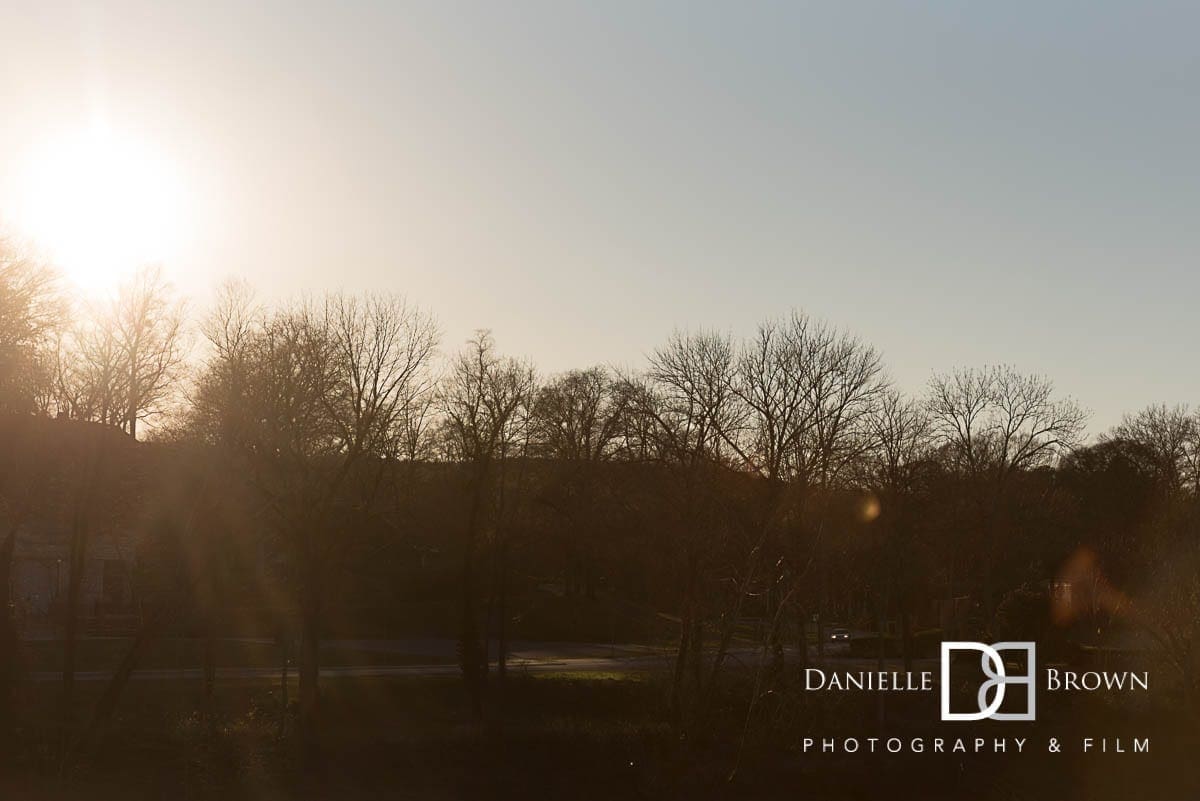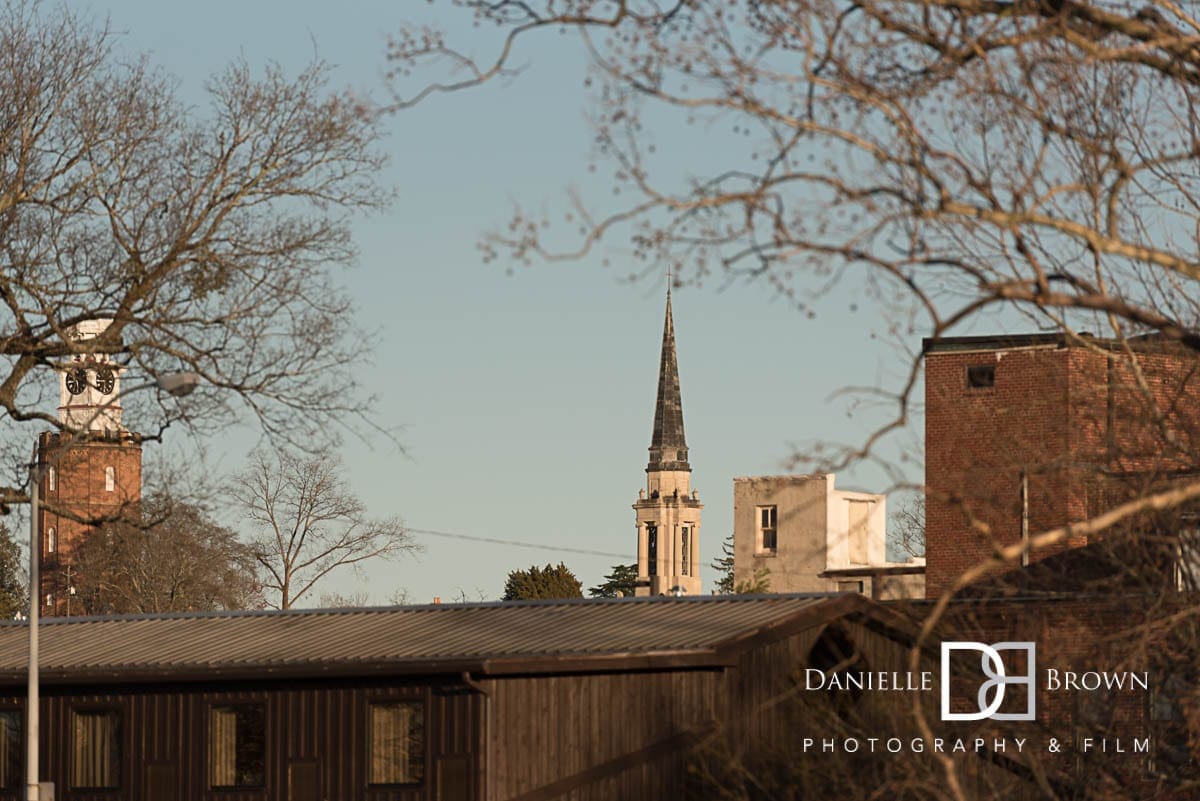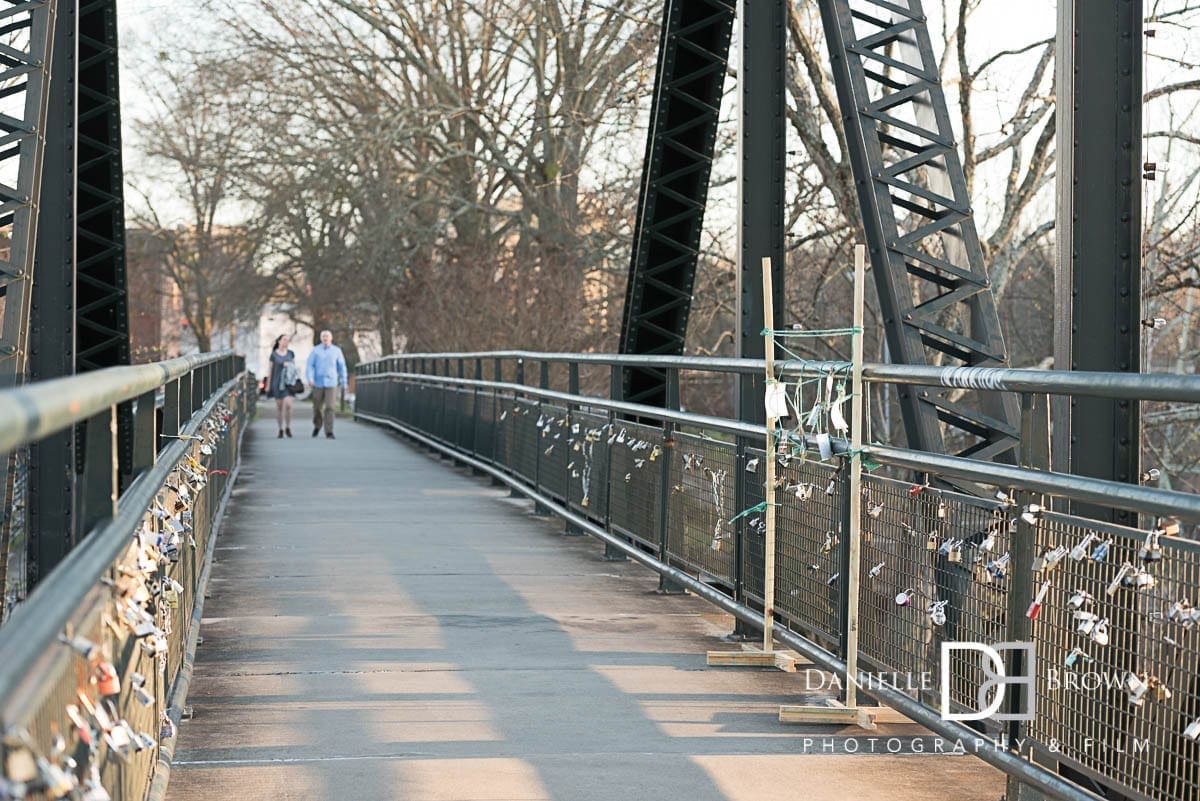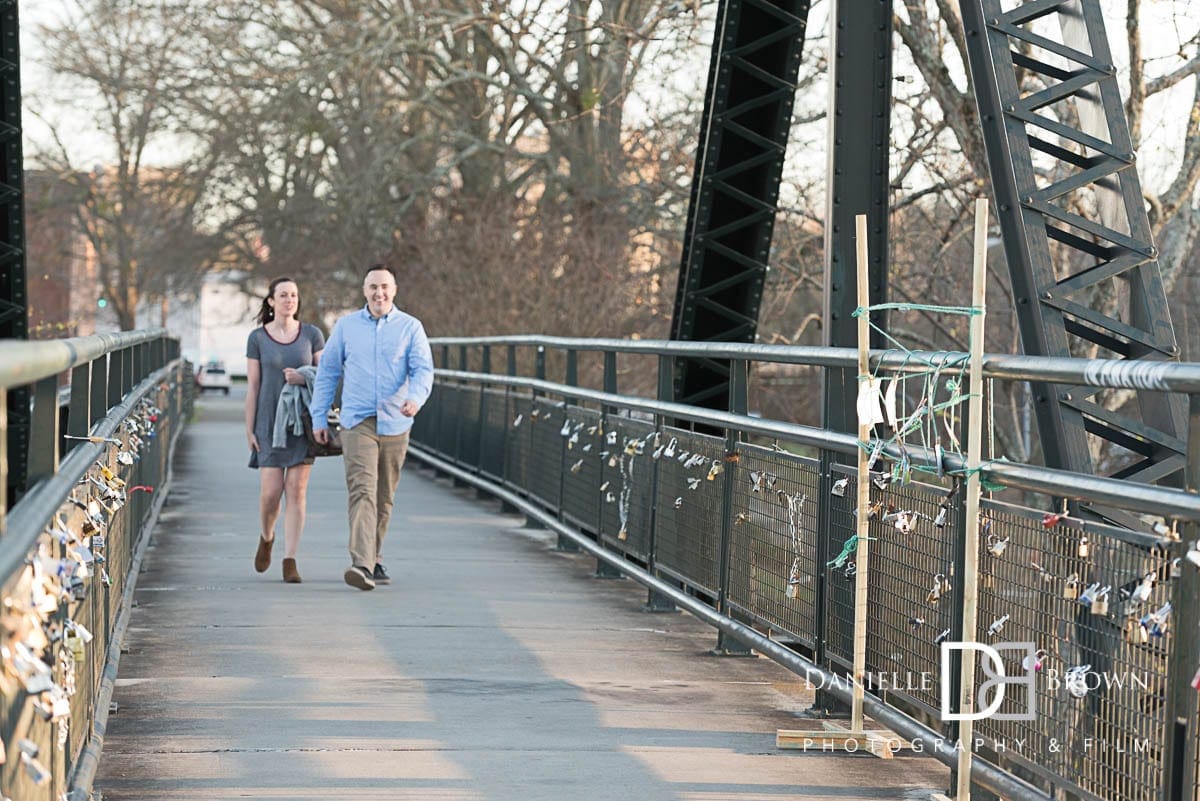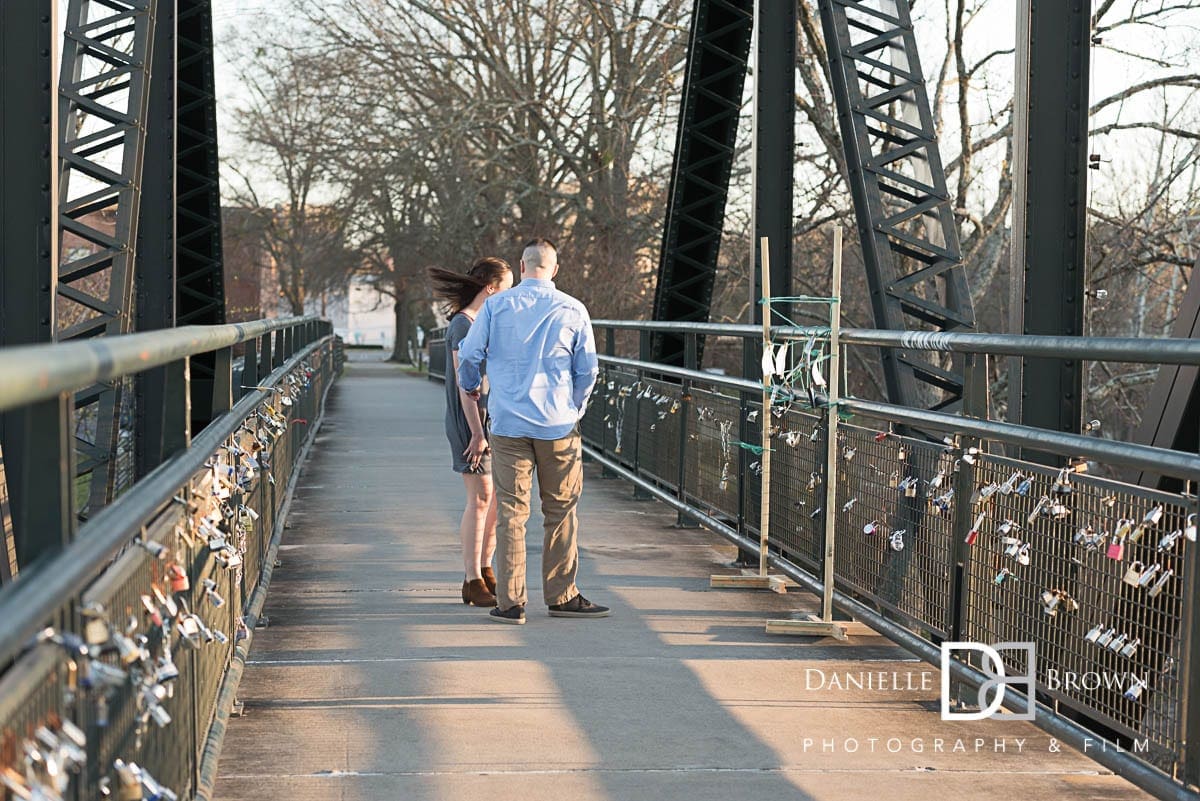 Every man planning a rome ga surprise proposal needs to get down on one knee, whenever physically possible. 😉 The one-knee part makes it an official proposal. There's no mistaking when someone gets down on one knee. Then he•pulls out a little box with something sparkly and shiny in it.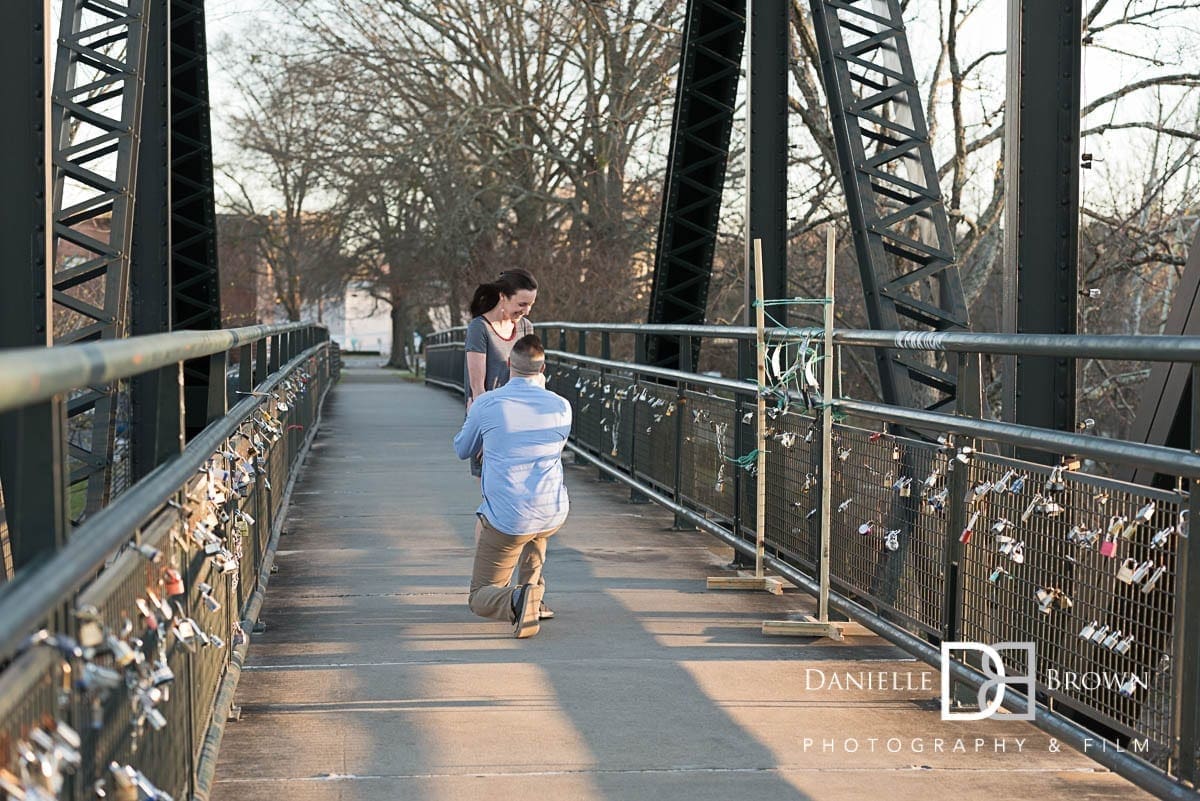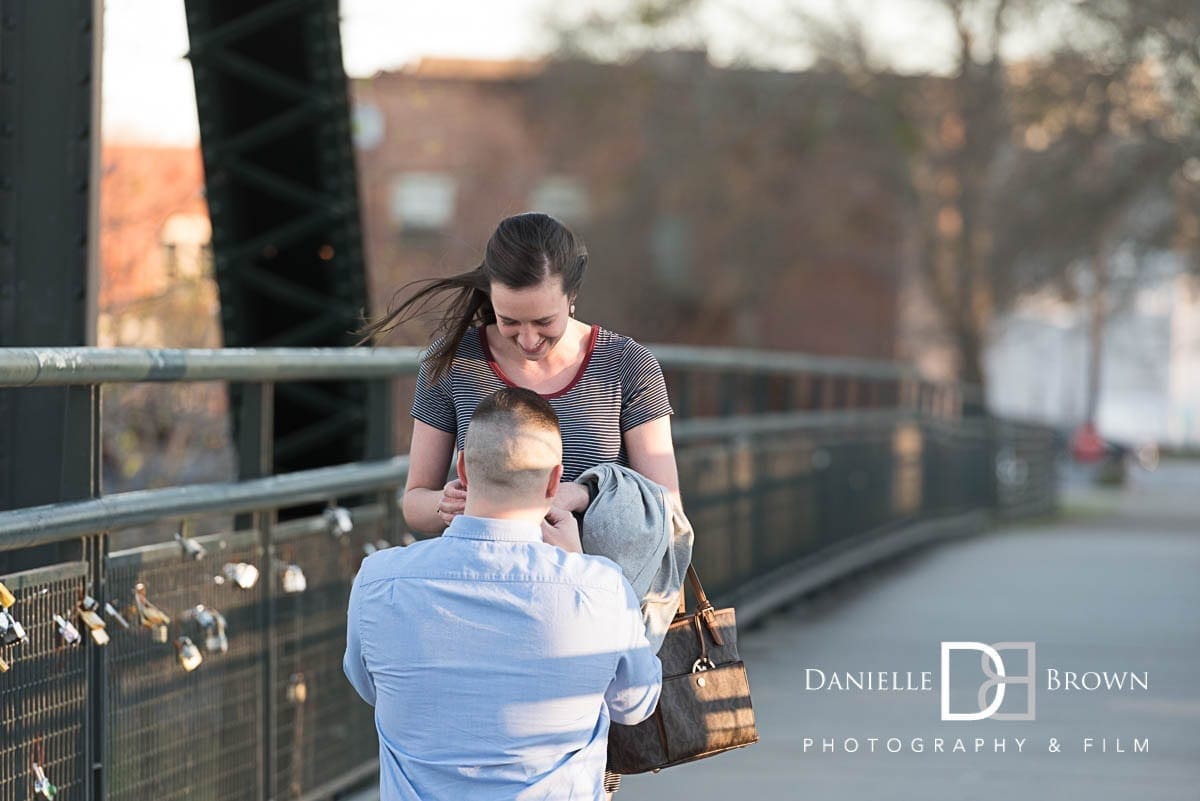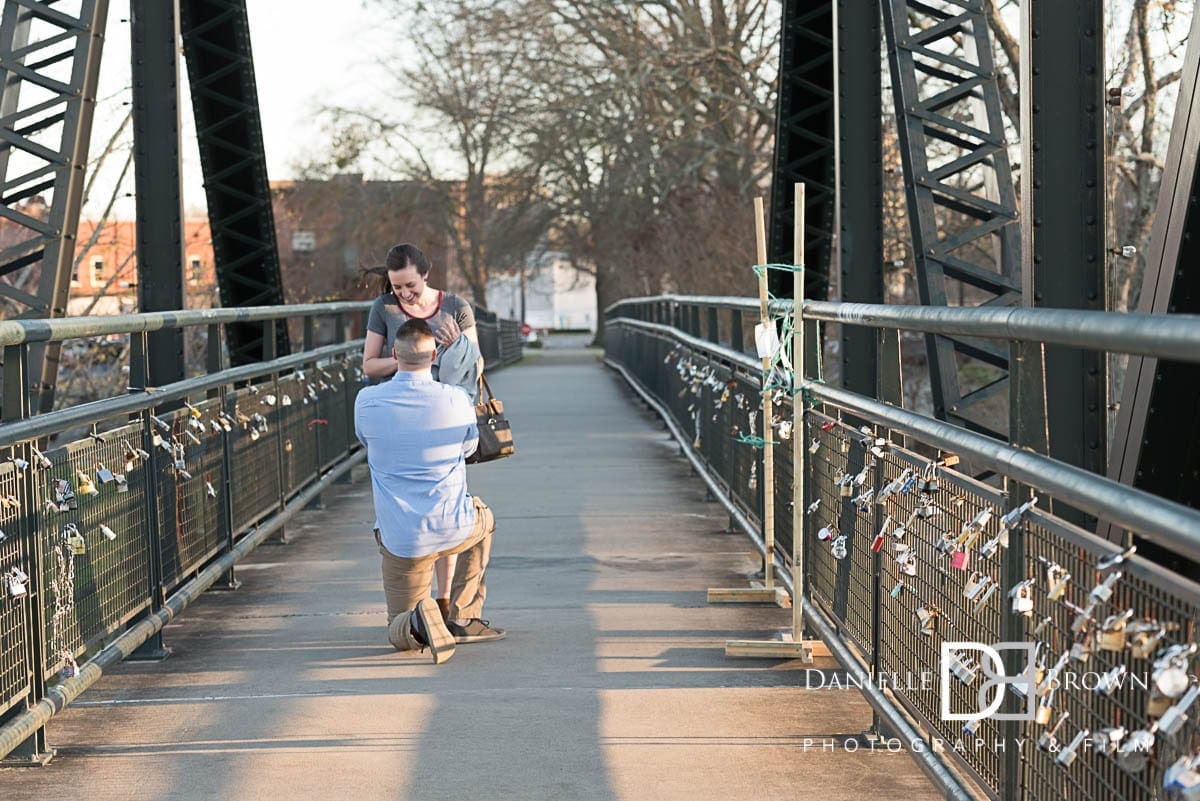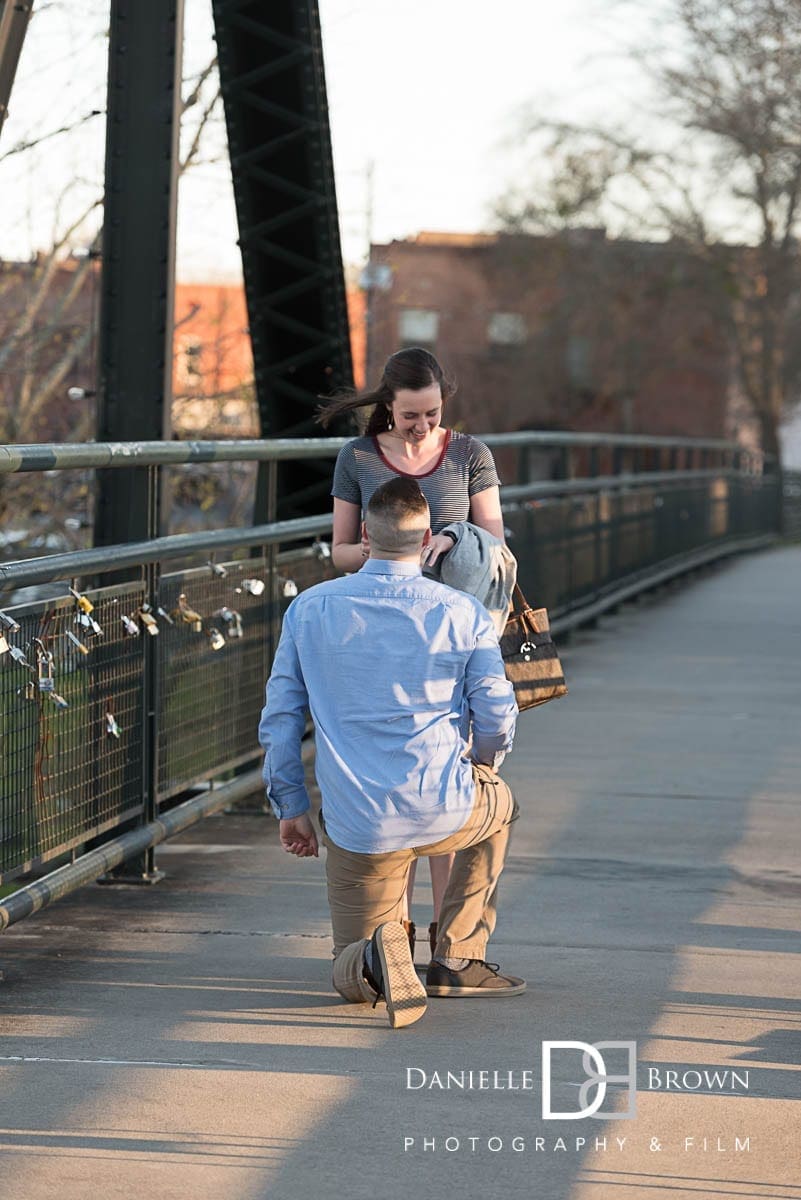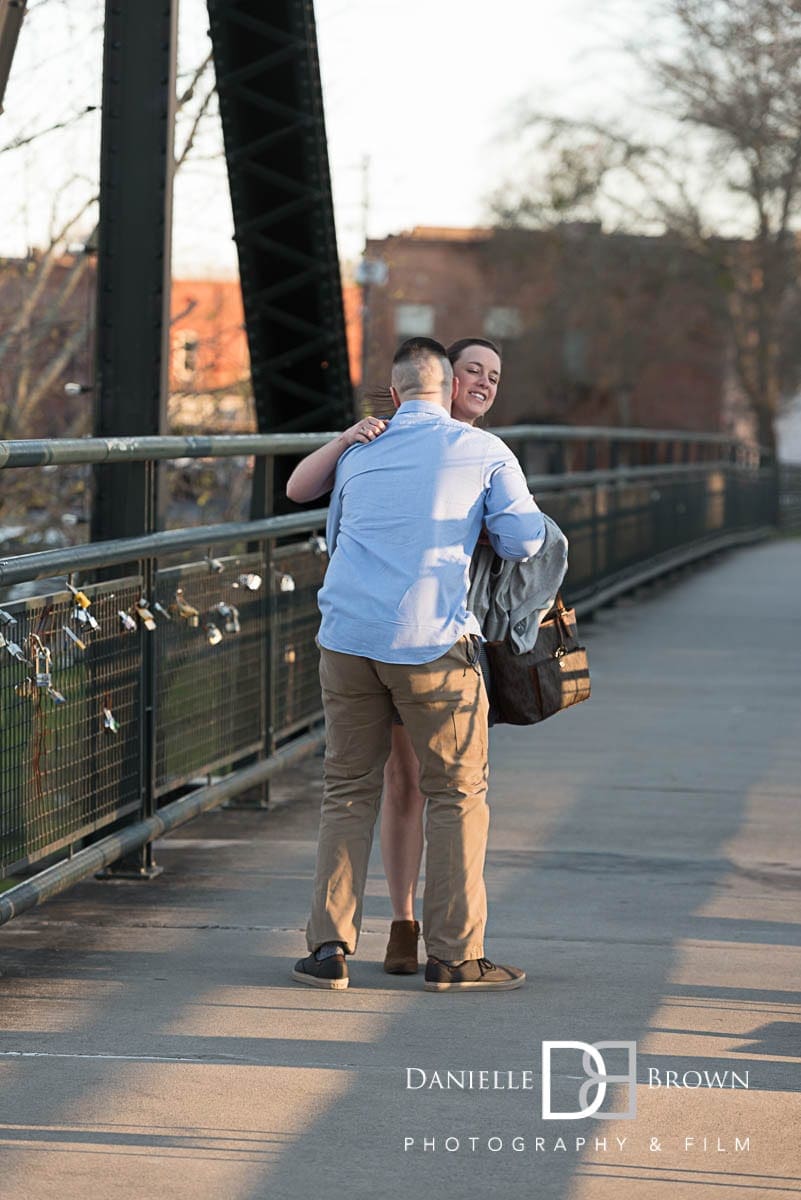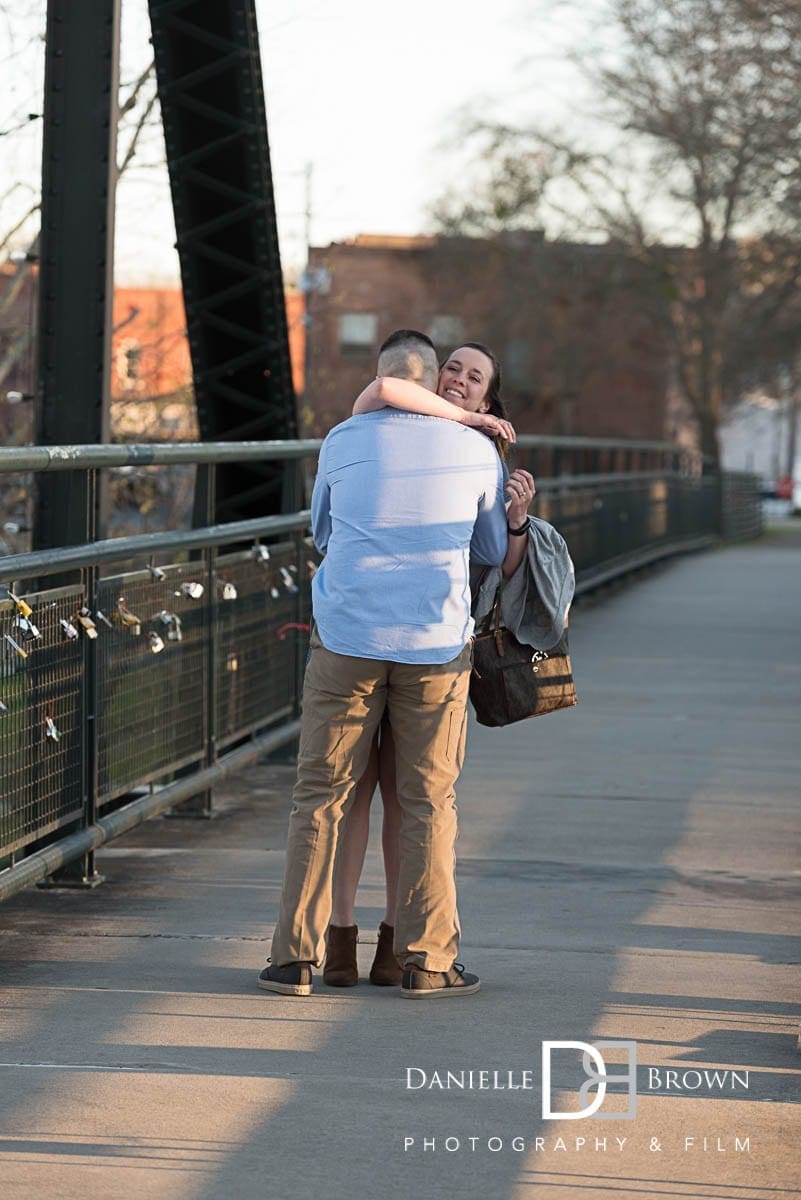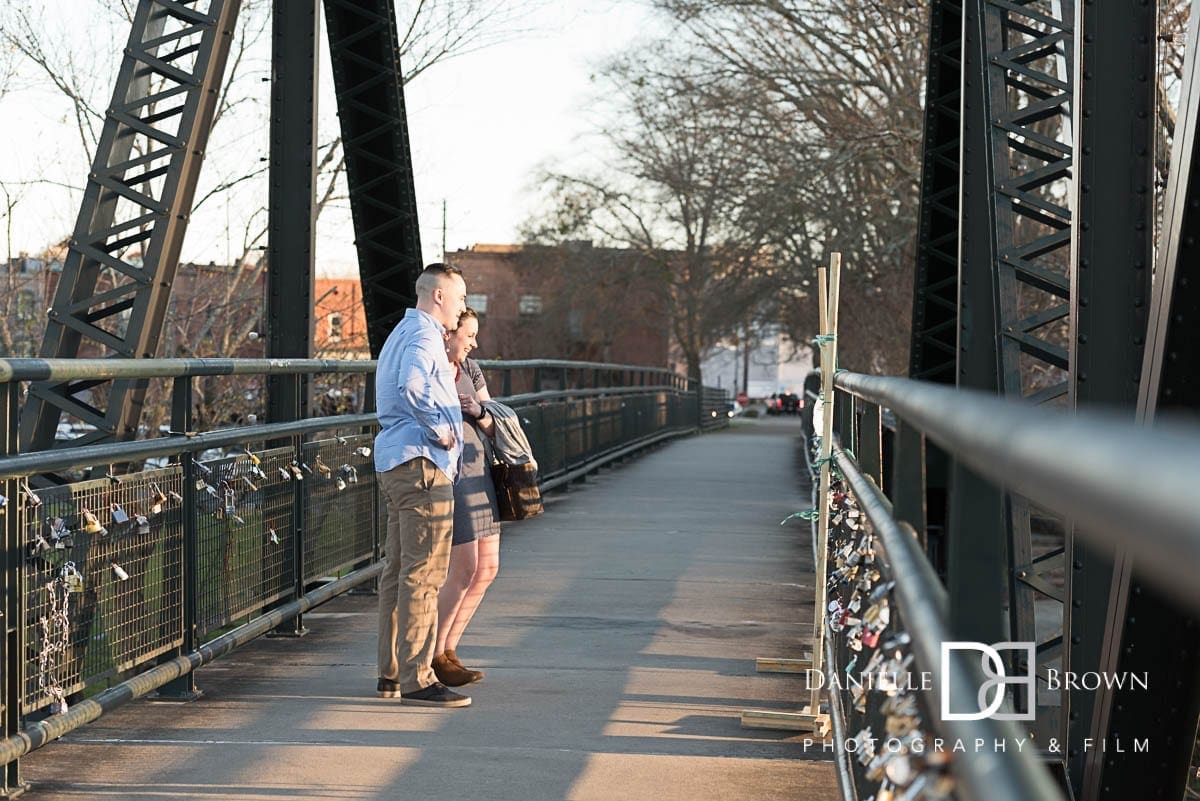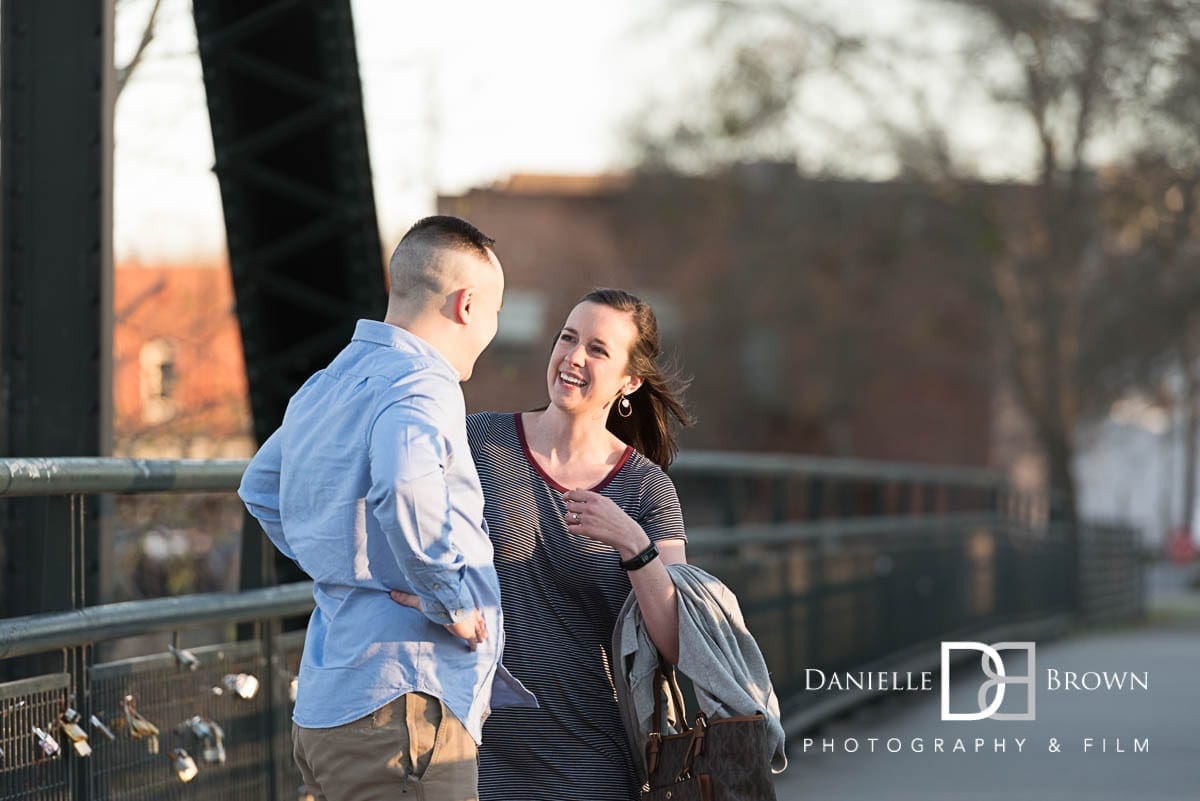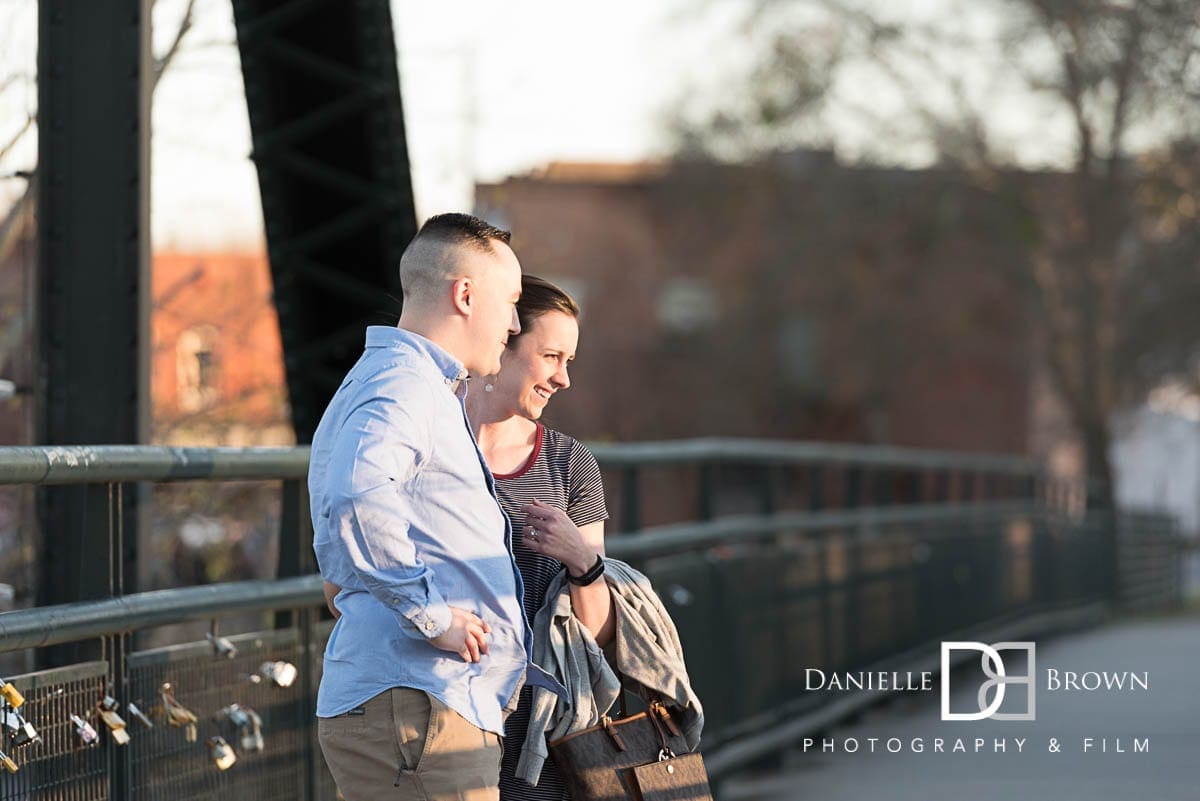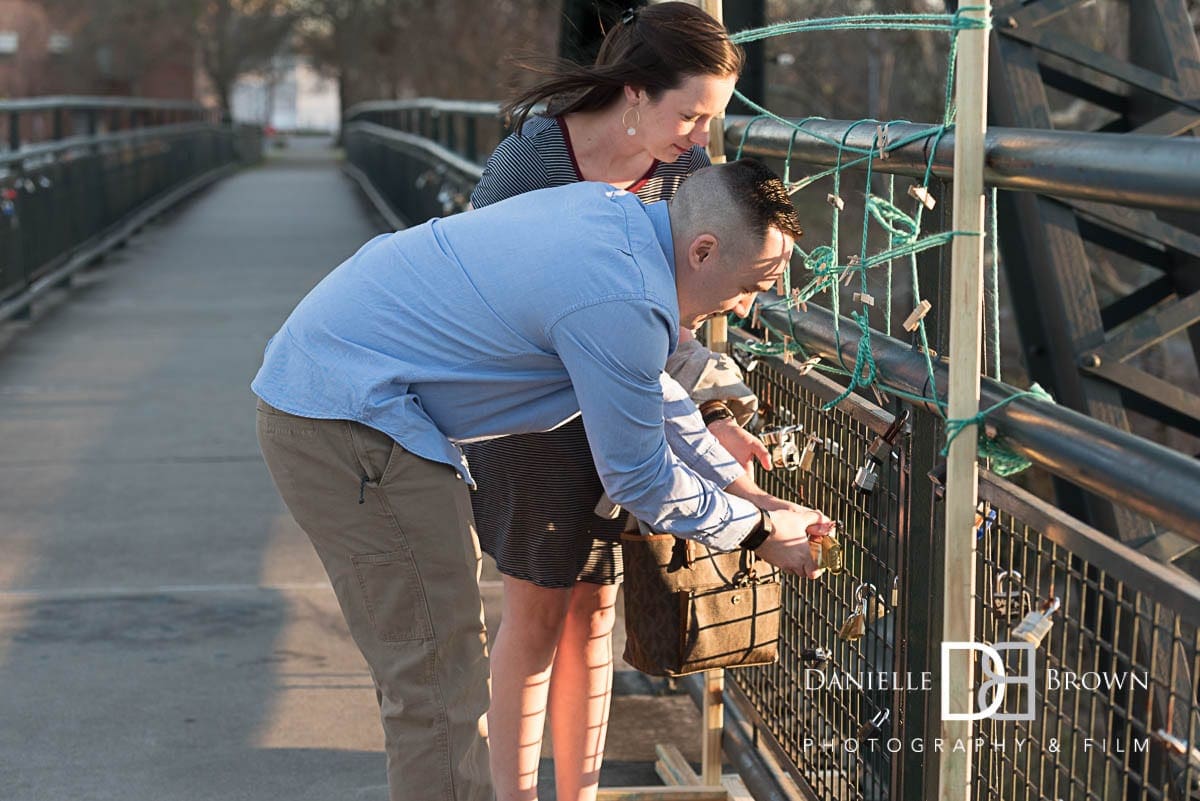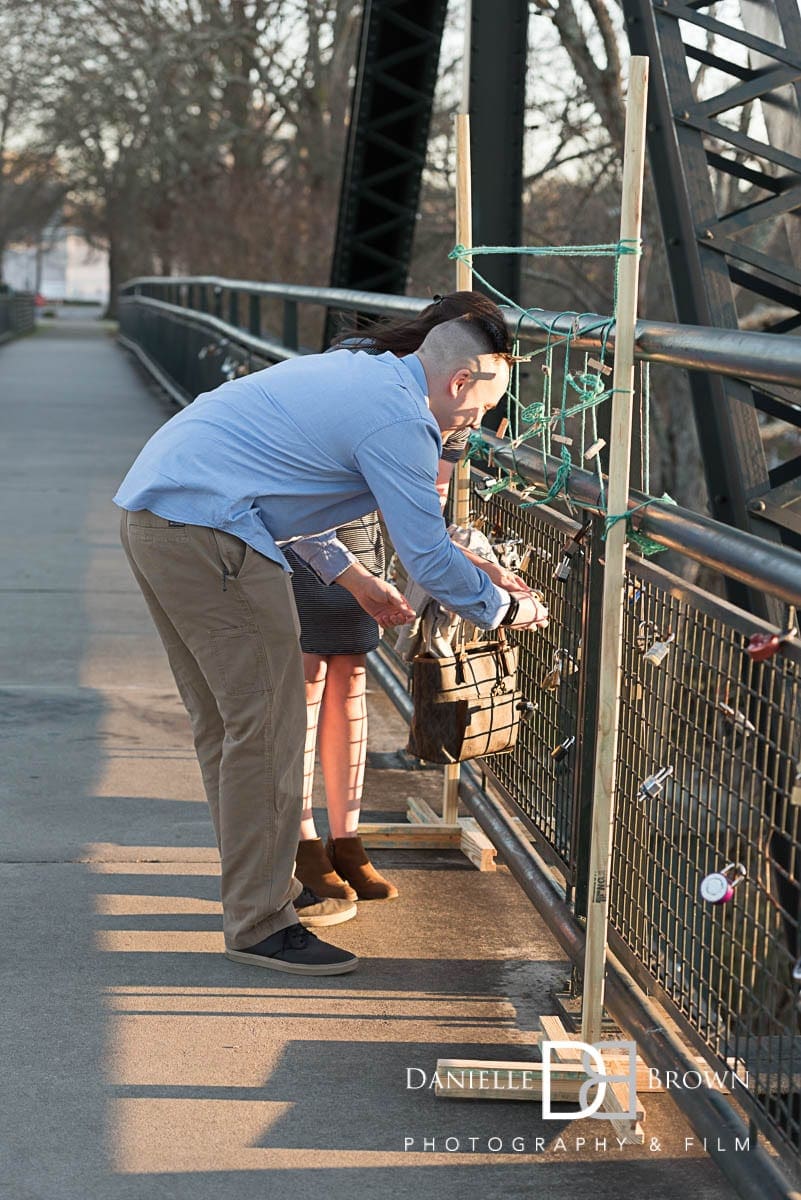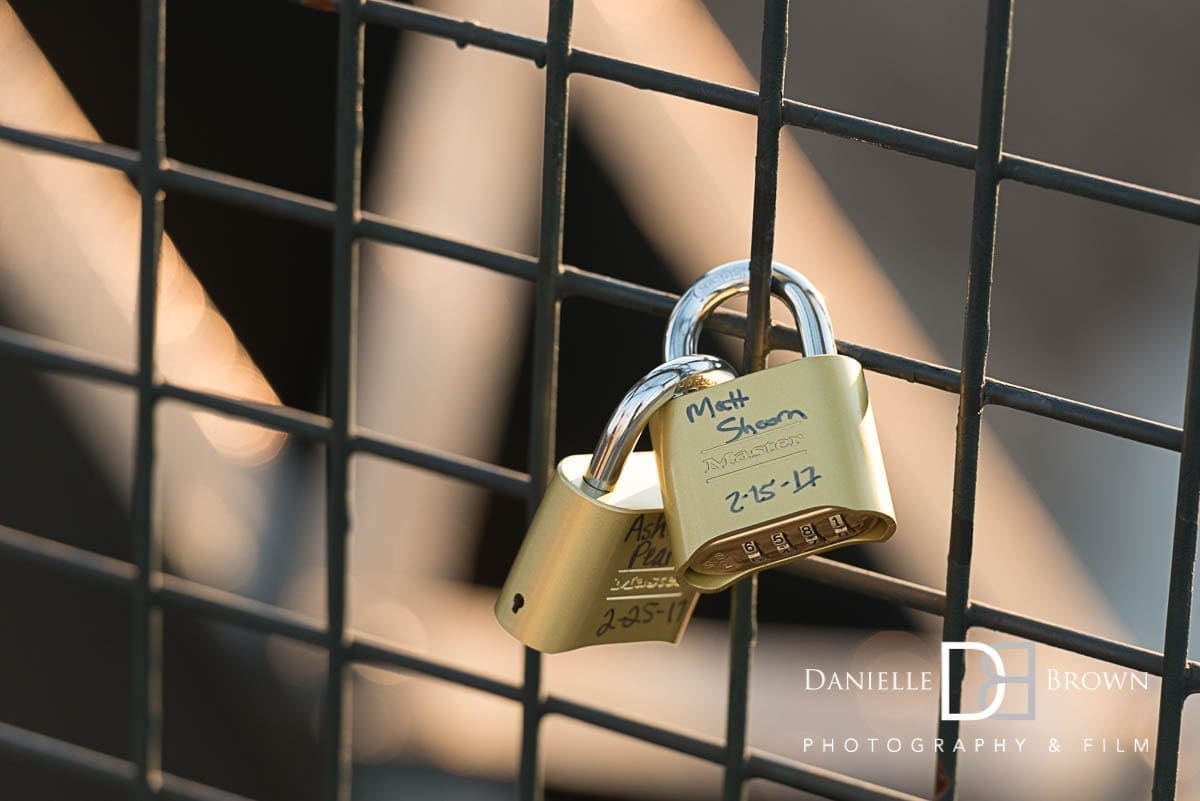 I hope•one day, Matt and Ashlea will take their children or grandchildren and show them their love locks. Then tell them the story of how Daddy made a rome ga surprise proposal to Mommy.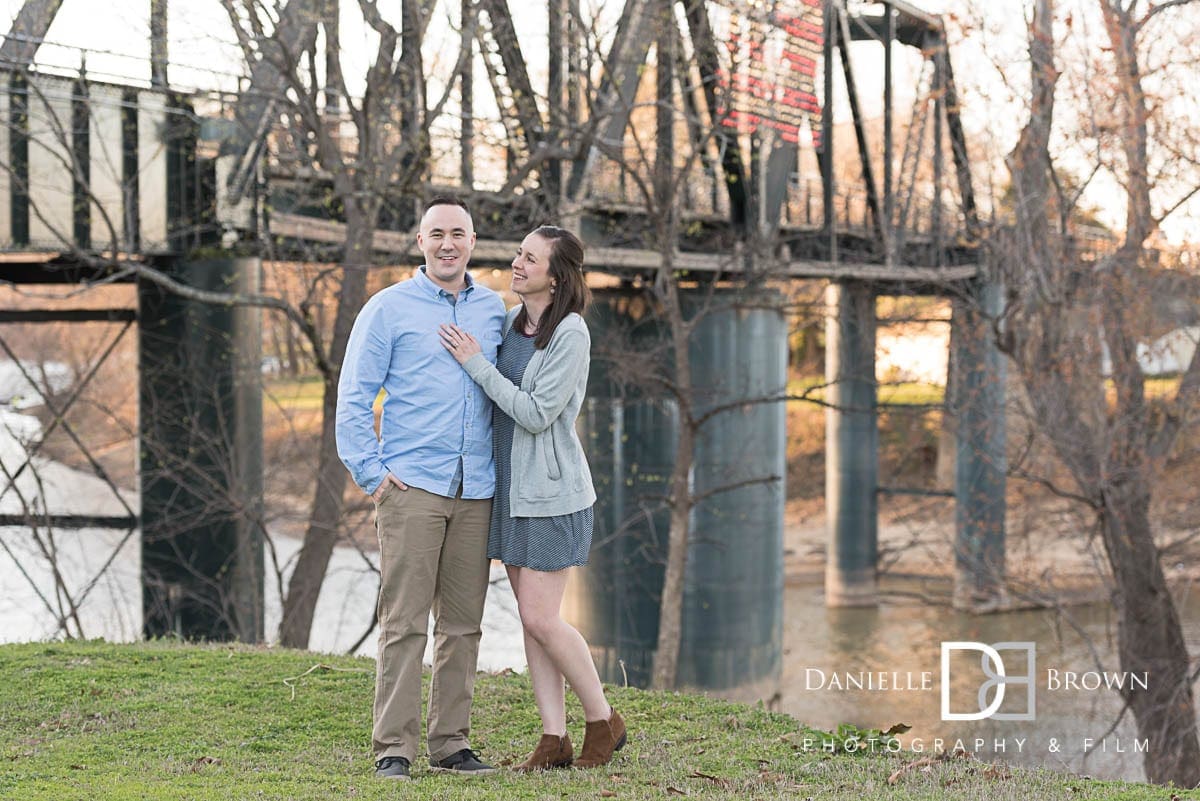 After Matt completed his rome ga surprise proposal, this Atlanta wedding photographer capped the proposal off with a mini-impromptu engagement session.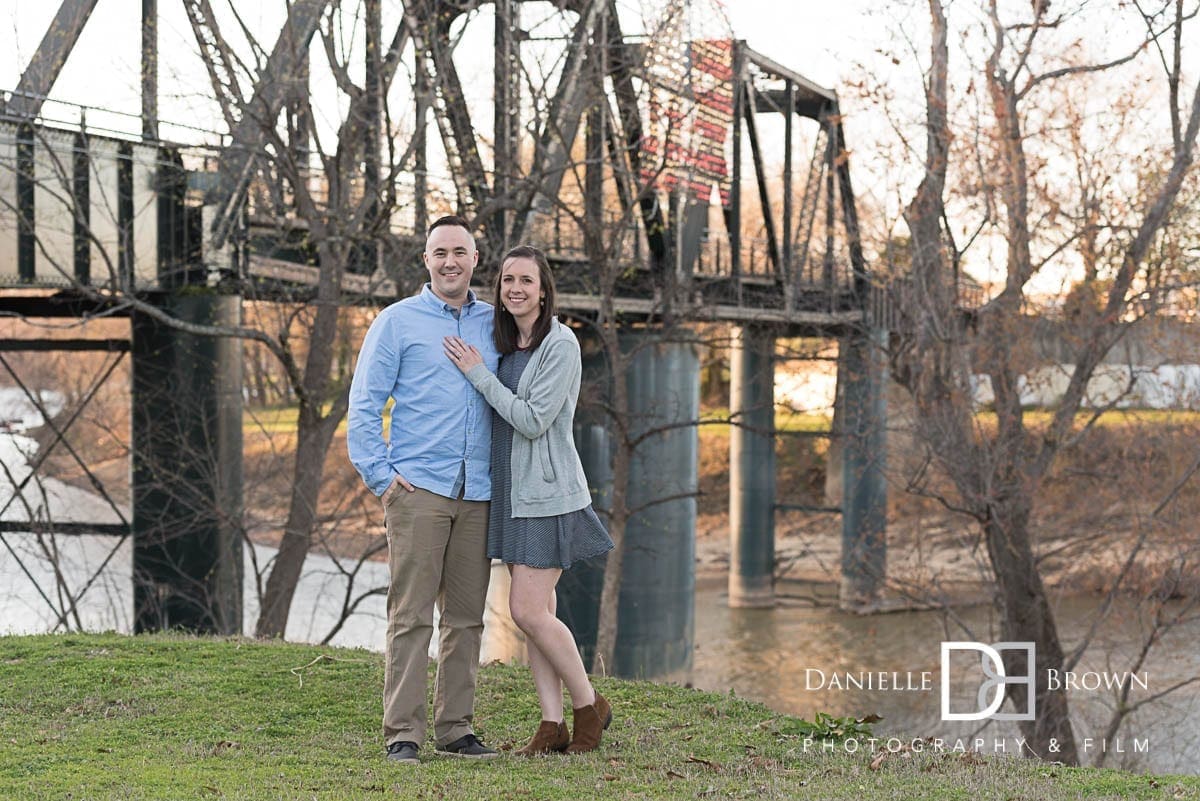 This mini-engagement session portrait is one is my favorites from their rome ga surprise proposal/rome ga mini-engagement session.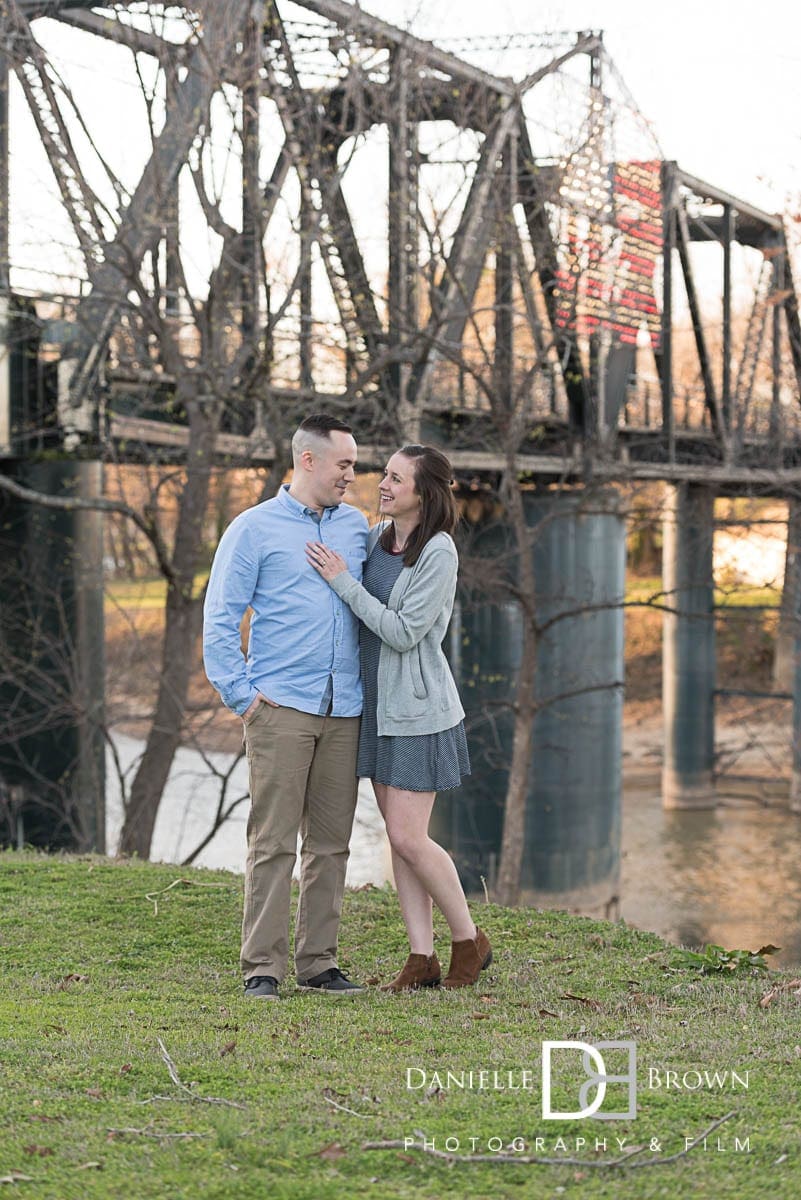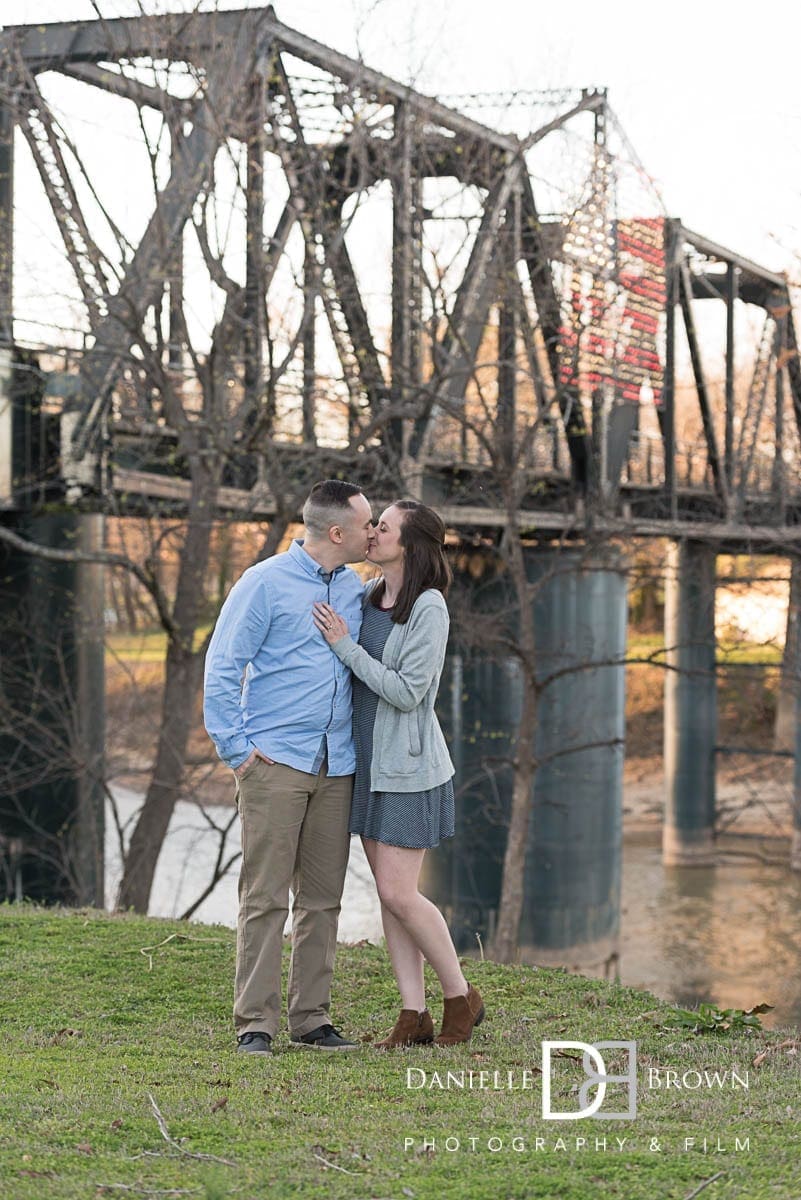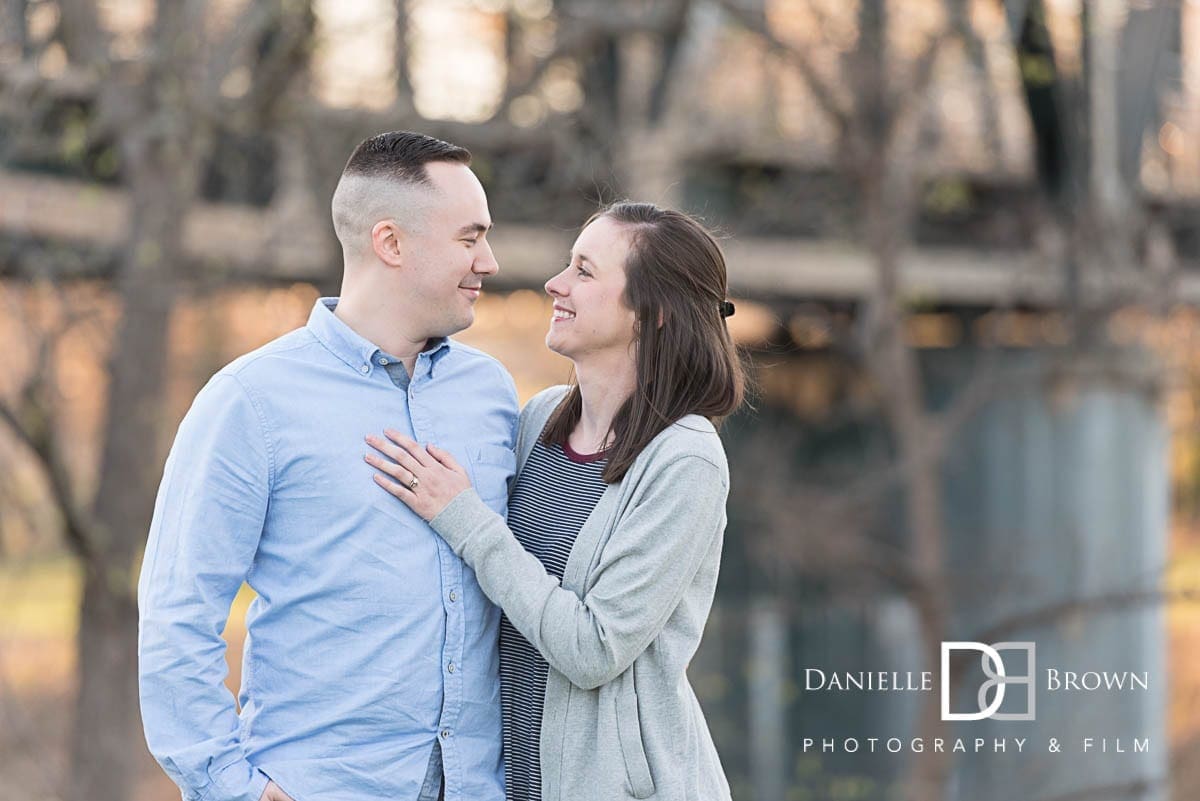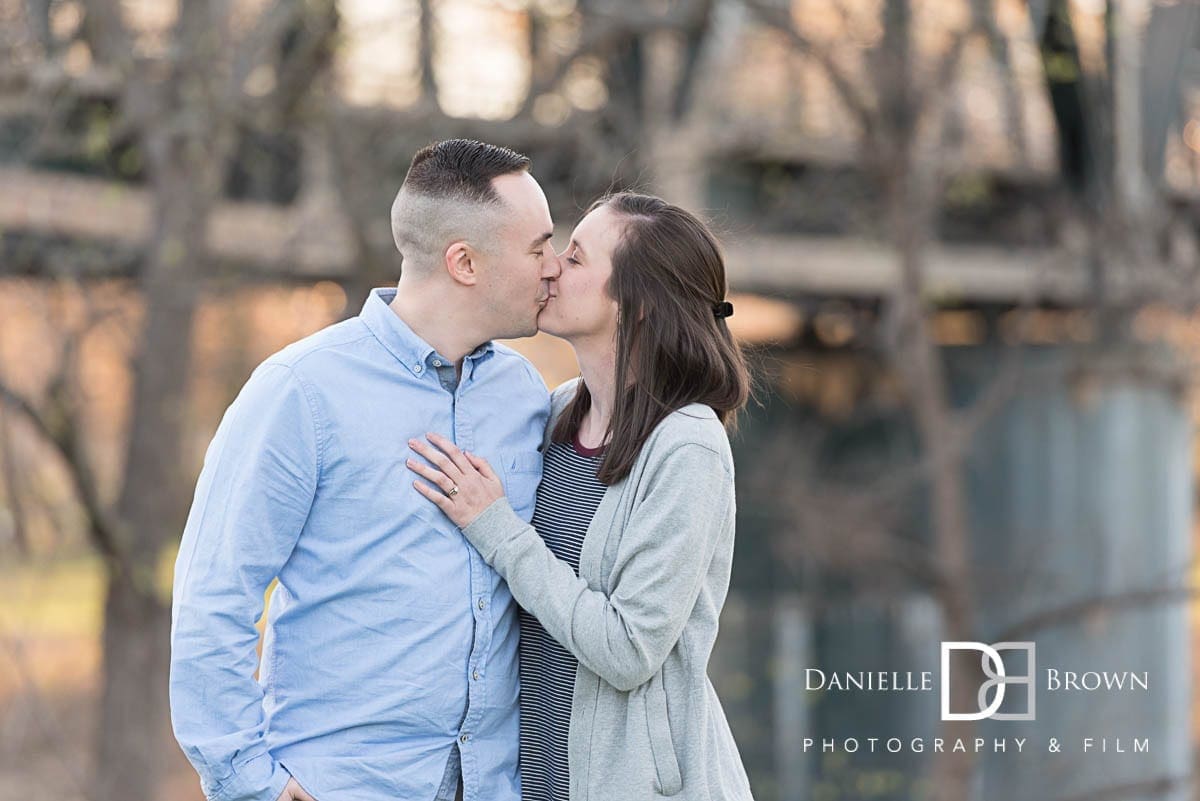 rome ga surprise proposal | harvest moon cafe surprise engagement party