chris & isabel | surprise piedmont park proposal
session type: piedmont park surprise proposal
location: piedmont park, atlanta ga
photographer: danielle brown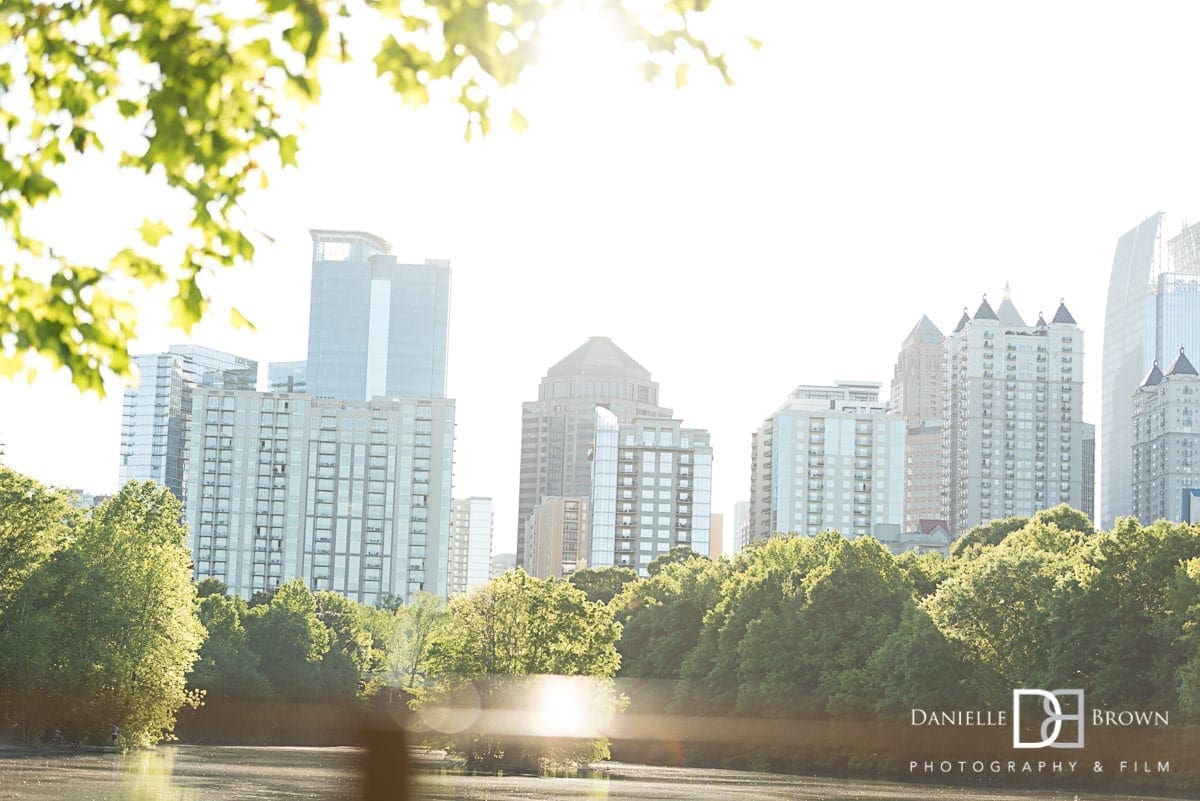 Have I mentioned how much I enjoy a surprise Piedmont Park proposal?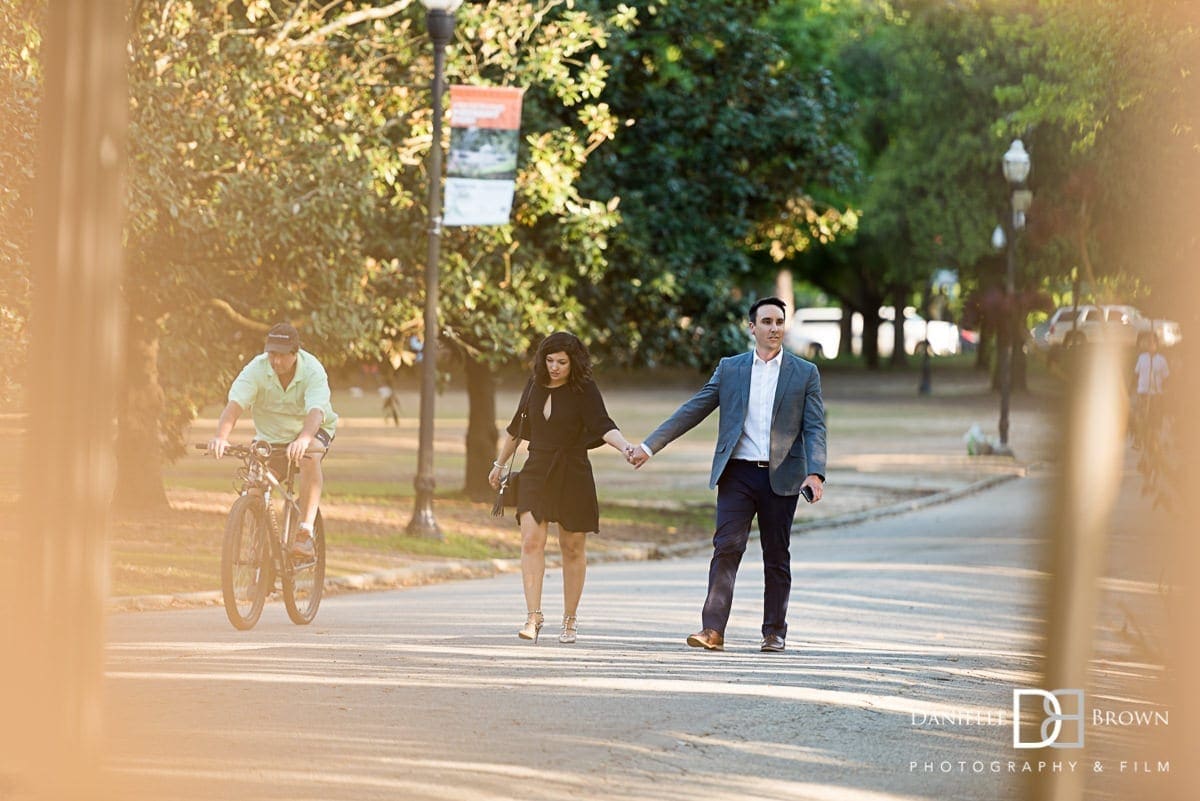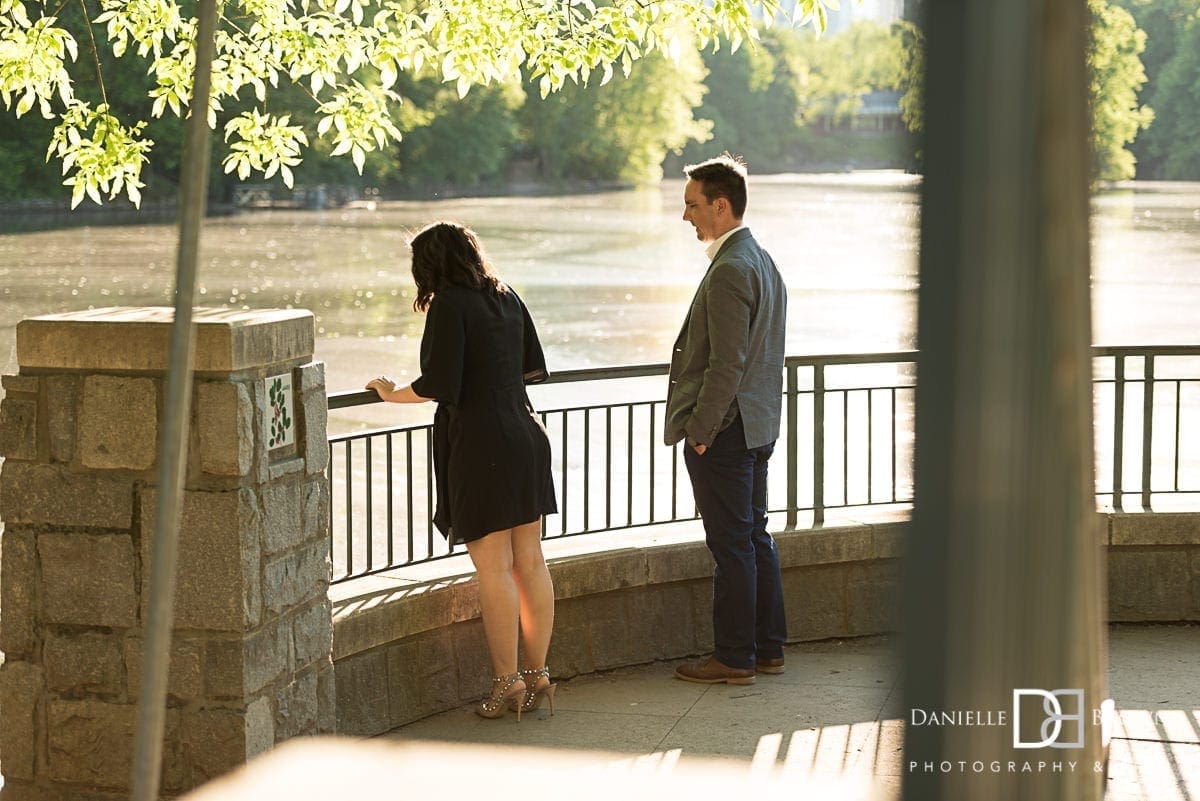 One of my favorite roles as an Atlanta wedding photographer is to be a would be, could be groom's partner in crime. And by "crime" I mean having his back when he asks the love of his life to marry him! There is seriously no better moment. You know what I'm talking about. He drops to one knee, pulls a box of sparkly goodness out of his pocket and says something really special. Keep scrolling to see images from Chris' surprise Piedmont Park proposal.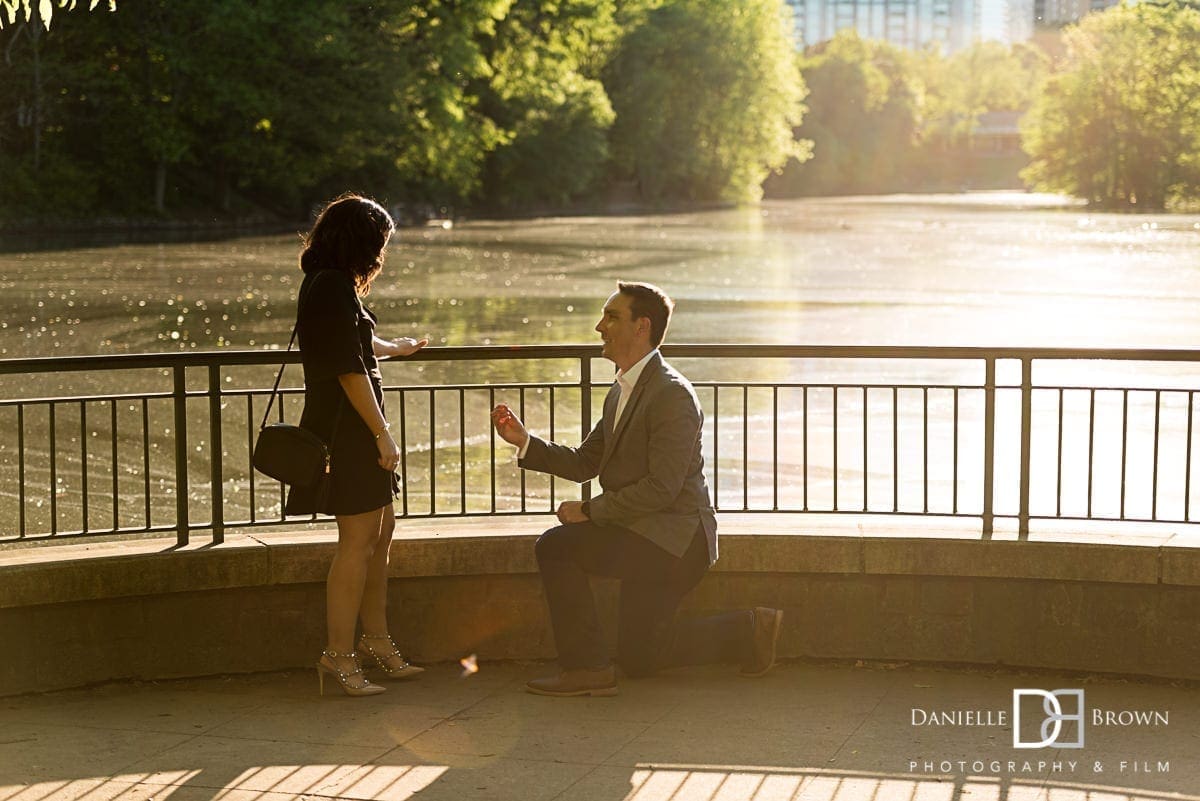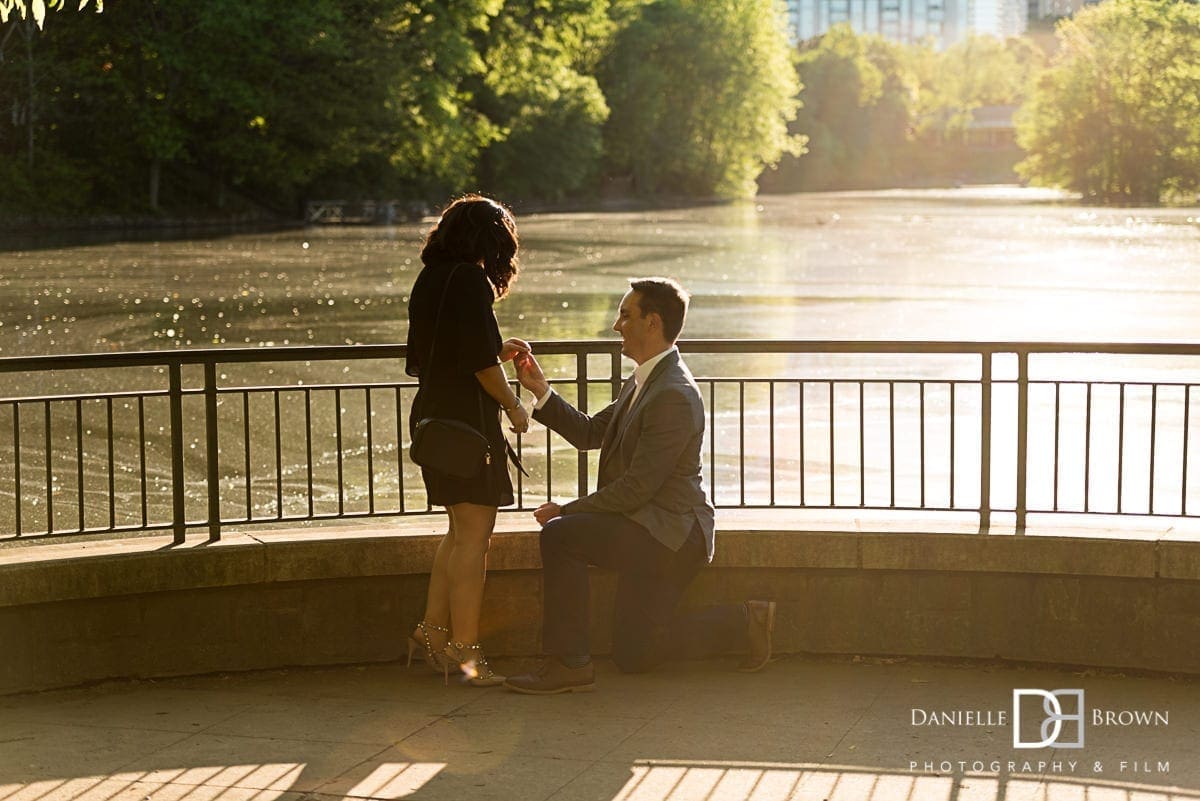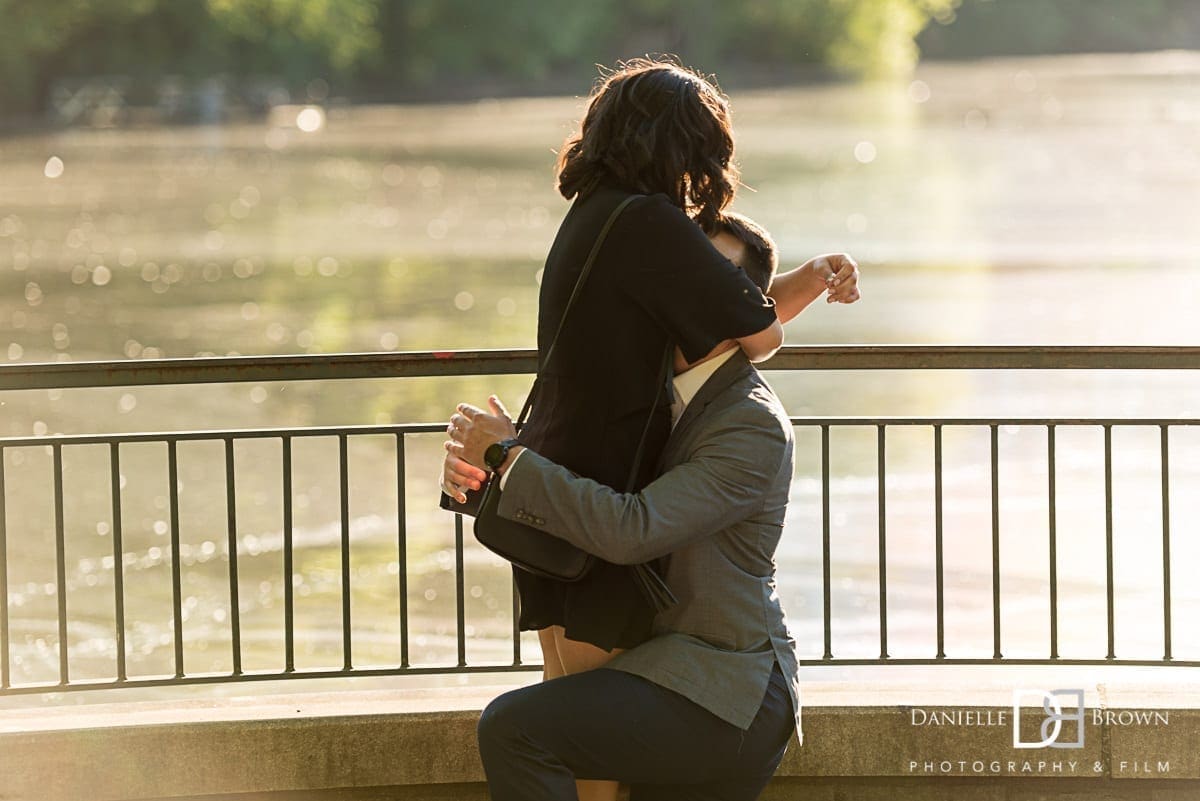 Chris & Isabel were no different. He got down on one knee once they had walked to the perfect spot in Piedmont Park, which by the way is known as Skyline Picture Point. (If you check out our blog, you'll see shots at this spot when we're at Piedmont Park A LOT!) Now I'm generally pretty far away so I'm not interfering with your moment. I am there in a strictly documentary capacity in the moment, so we're not telling you what to do, say or how to act in the actual proposal. So what Chris actually said to Isabel is for them to tell. I assume it involved something about love, marrying him, etc.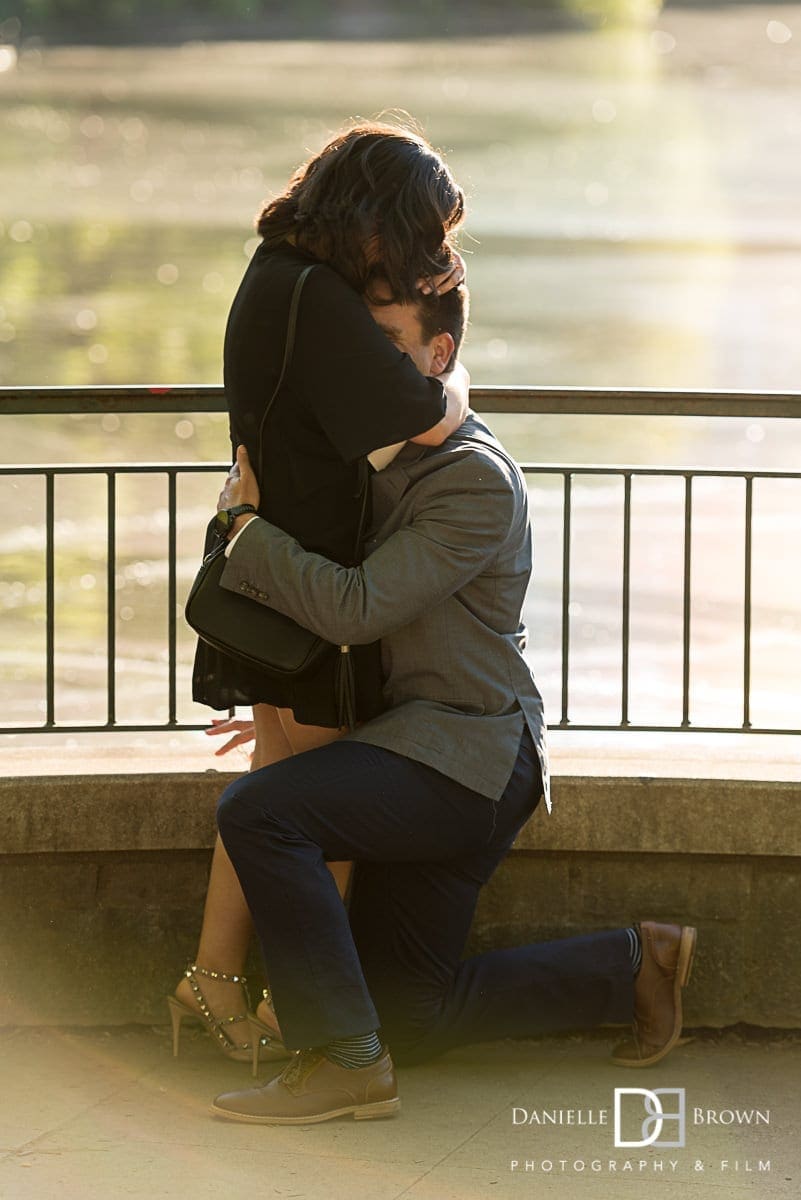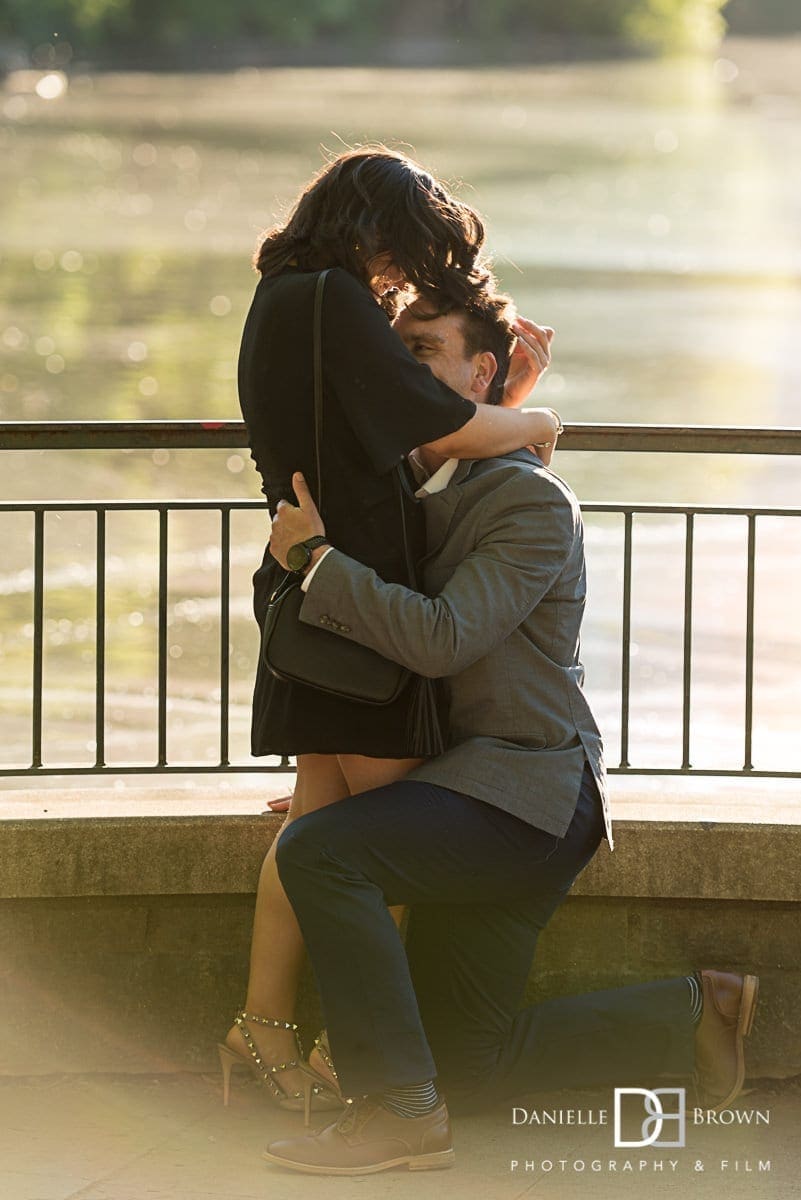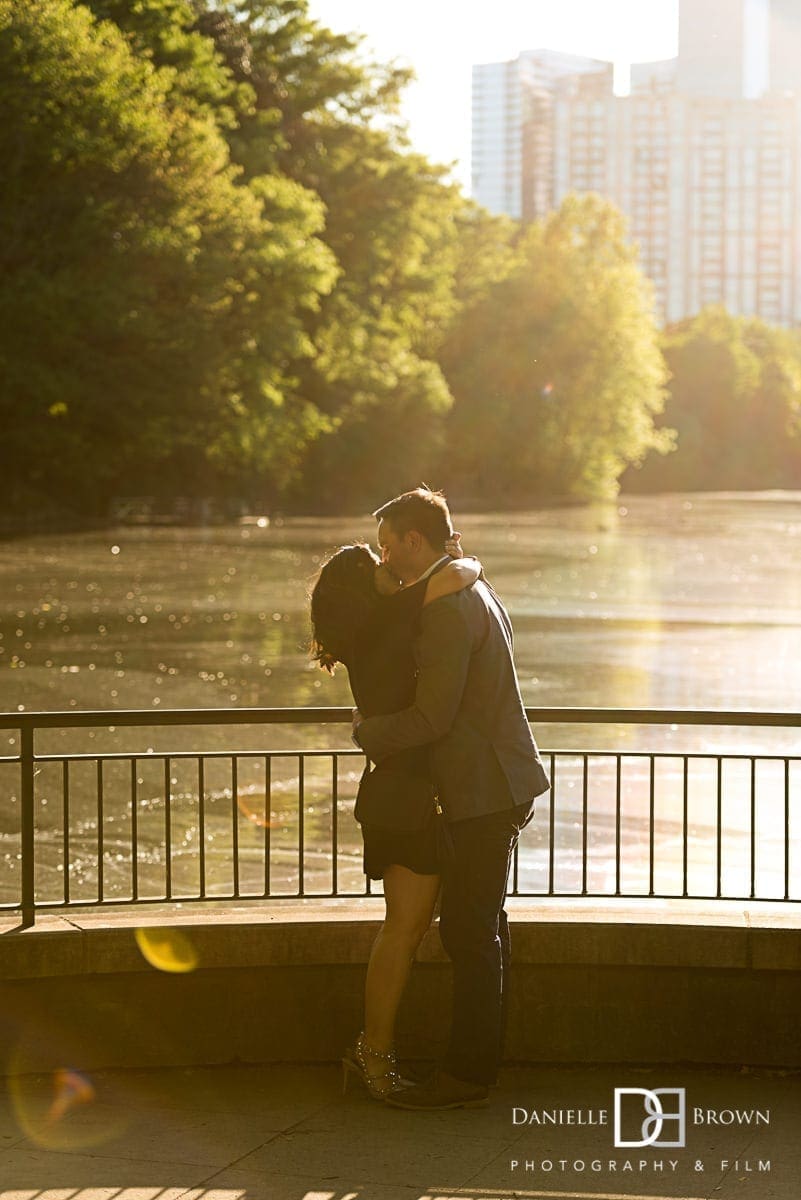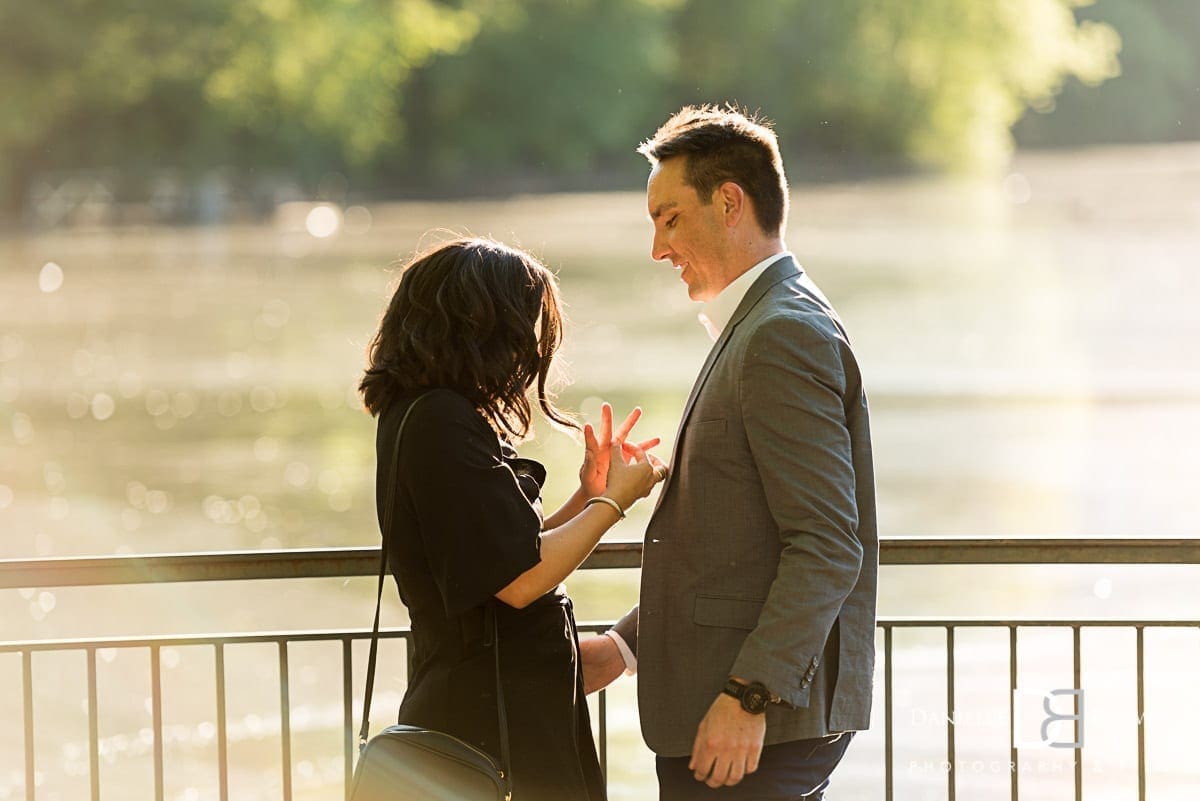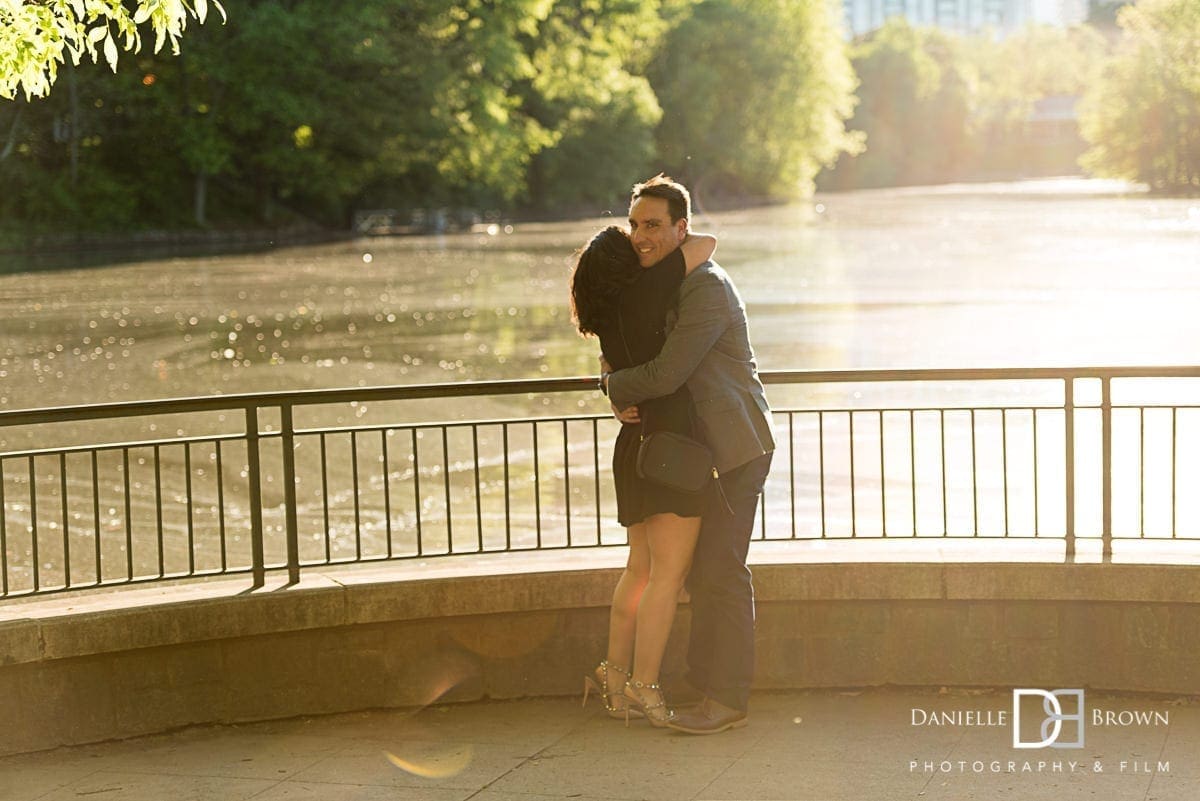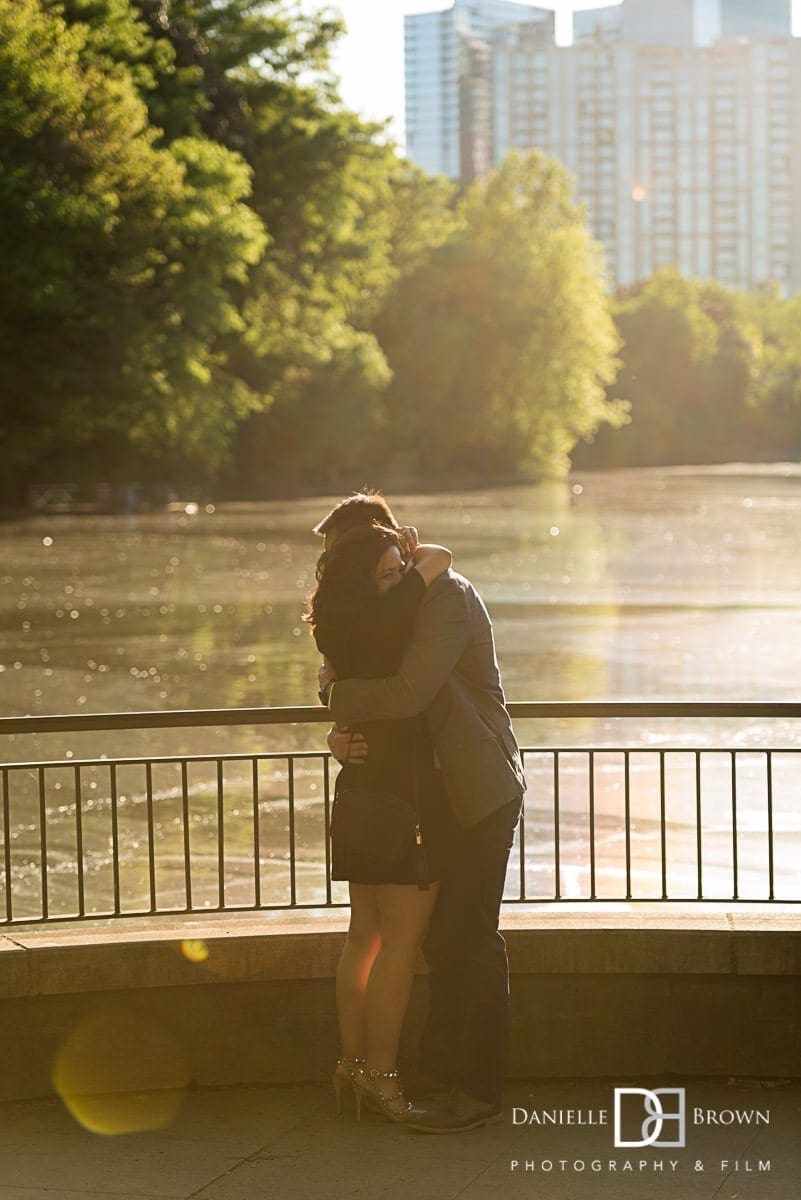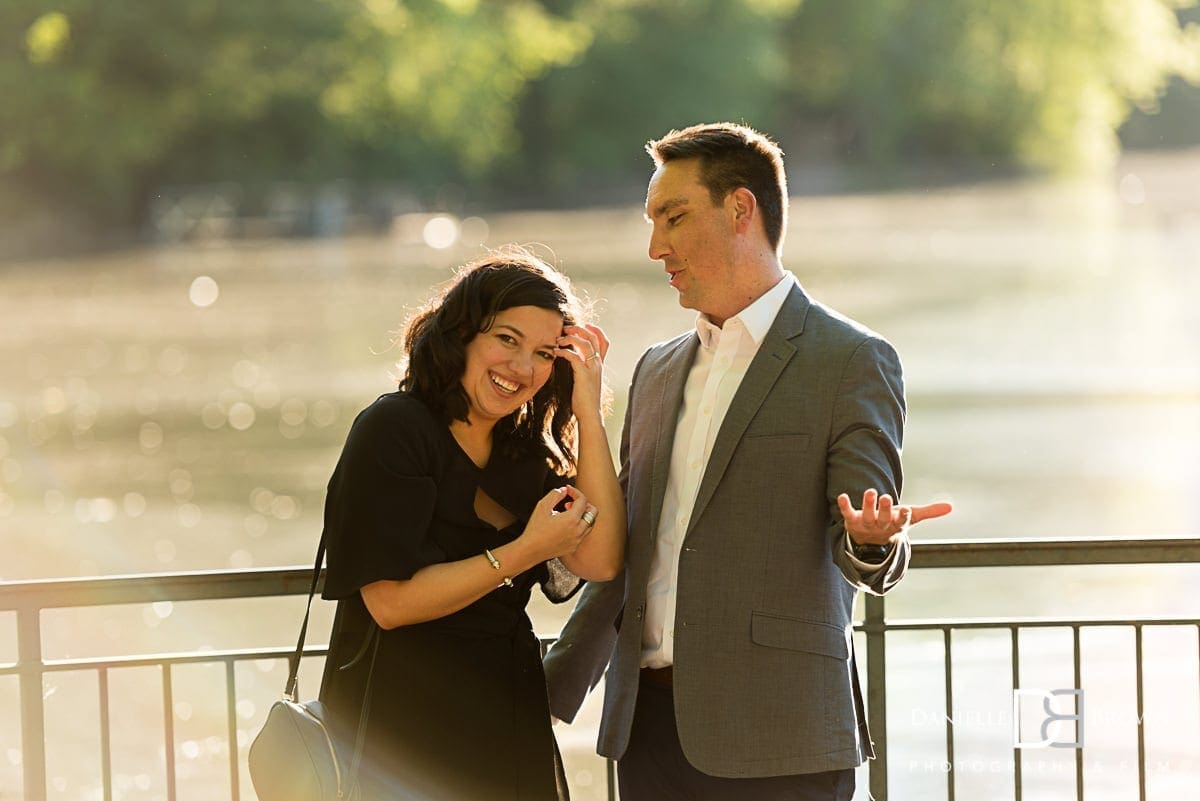 Sometimes (rarely) I'm busted, but usually I'm not…
So I've only been told that I was noticed one time and this surprise Piedmont Park proposal wasn't it. (It's really hard to hide on a bridge…) About now, I get introduced to the gentleman who I've been talking to for the last couple days, maybe weeks, so that his big "popping the question" goes off without a hitch. As a rule, she is BLOWN AWAY by the thoughtfulness of the surprise proposal setting. Isabel was no different. He, as a rule, is glad he made it through the surprise proposal without forgetting what to do next!
Mini-Portrait Session time!
It's about here that I get introduced to both the future Mr. & Mrs. From here, now that my presence is no longer kept a secret, we get down to a mini-portrait session. Hopefully, and Isabel looked great, our guy encourages his lady to dress up. Because we're taking pictures. I normally do a brief session that's fully insta-worthy for the newly engaged couple. It's always my goal for them to have some photos they can post on their social that their friends and family will love and possibly, be seriously envious of.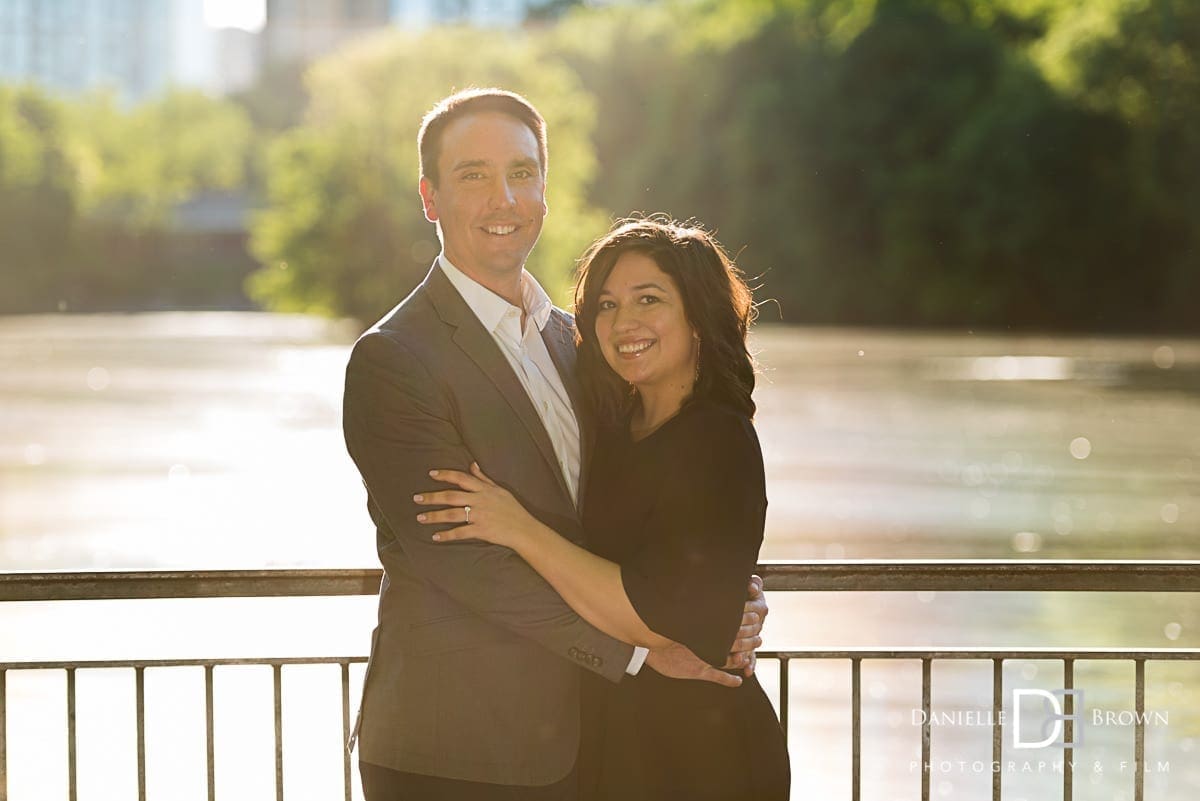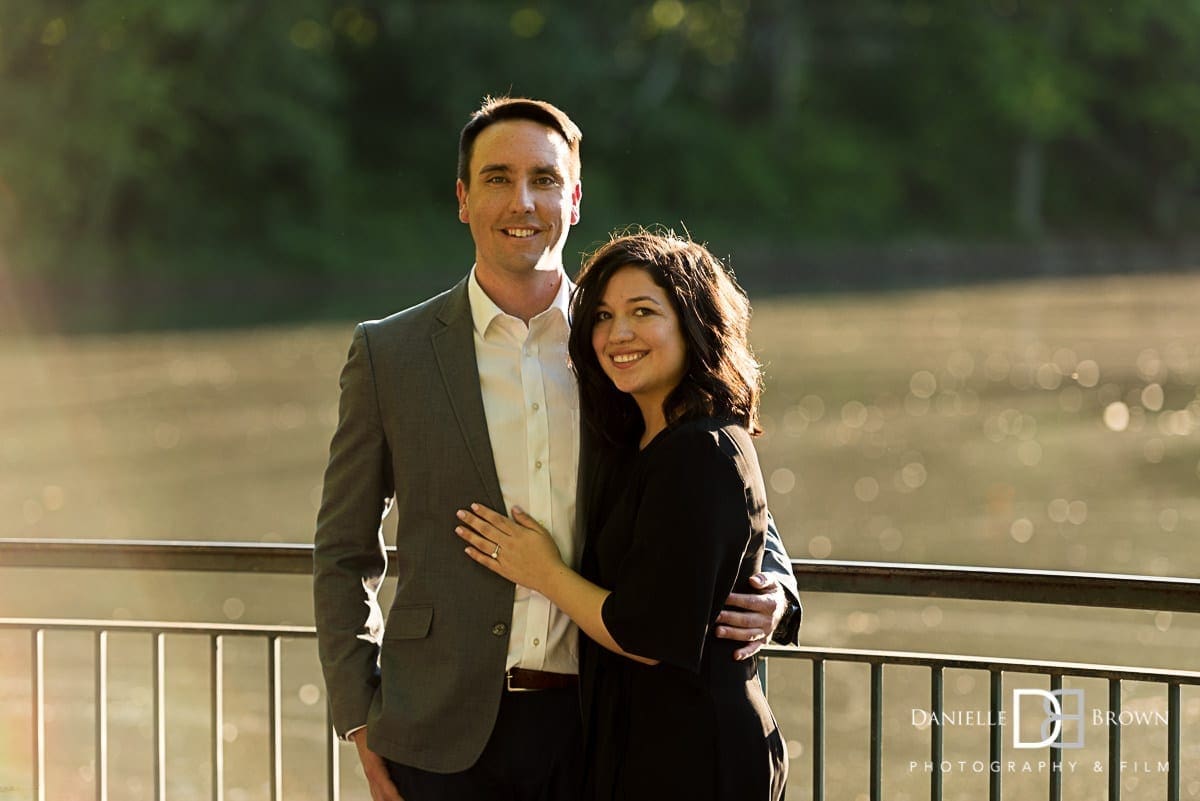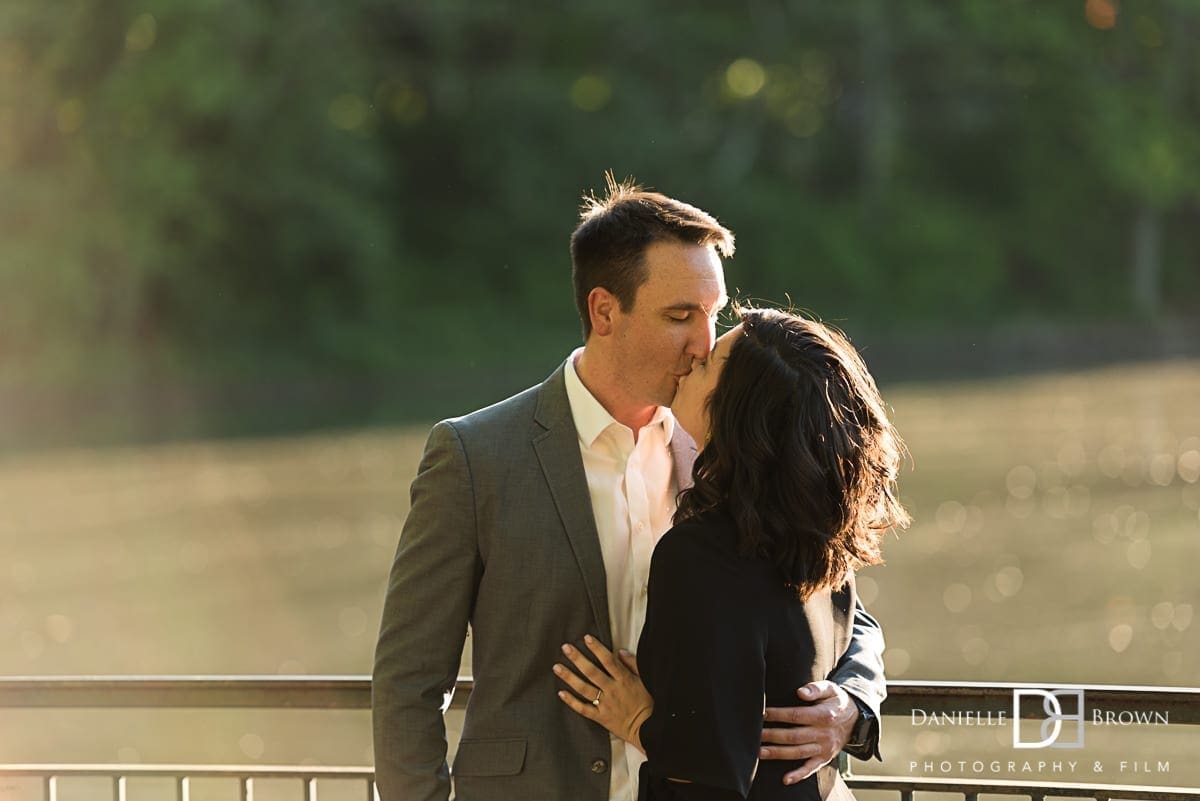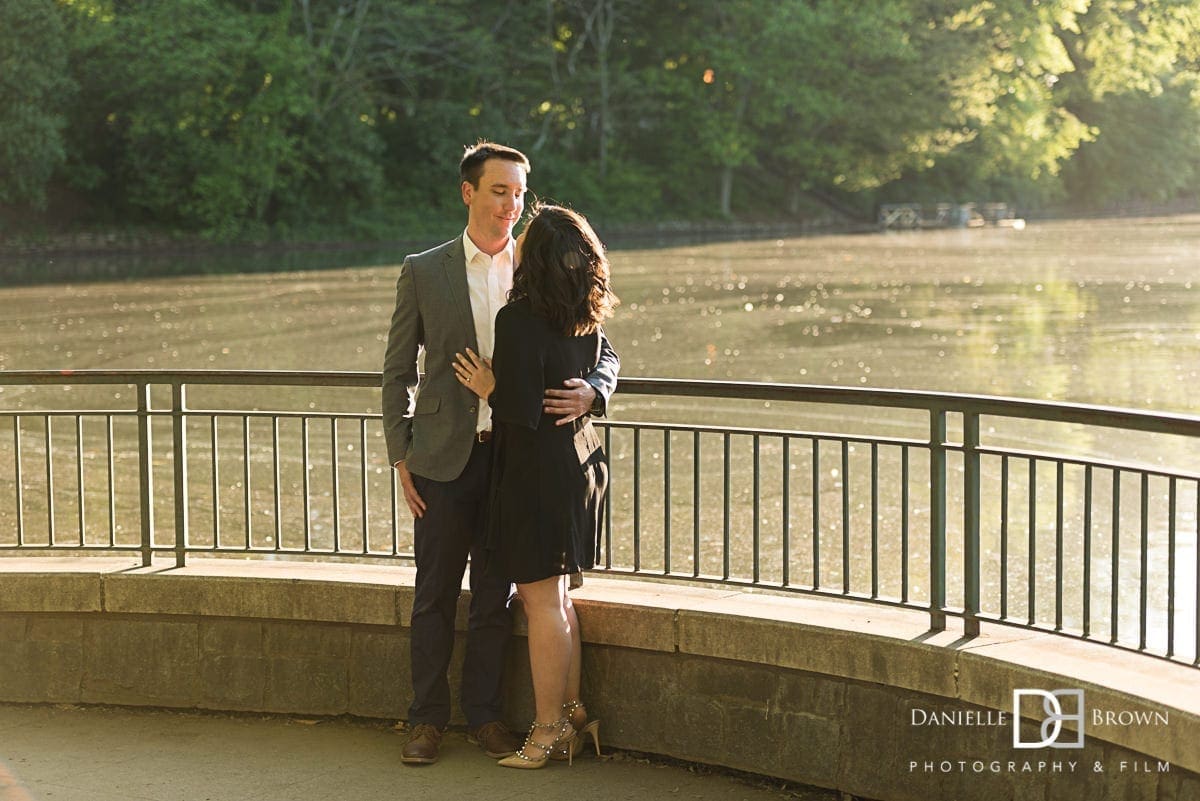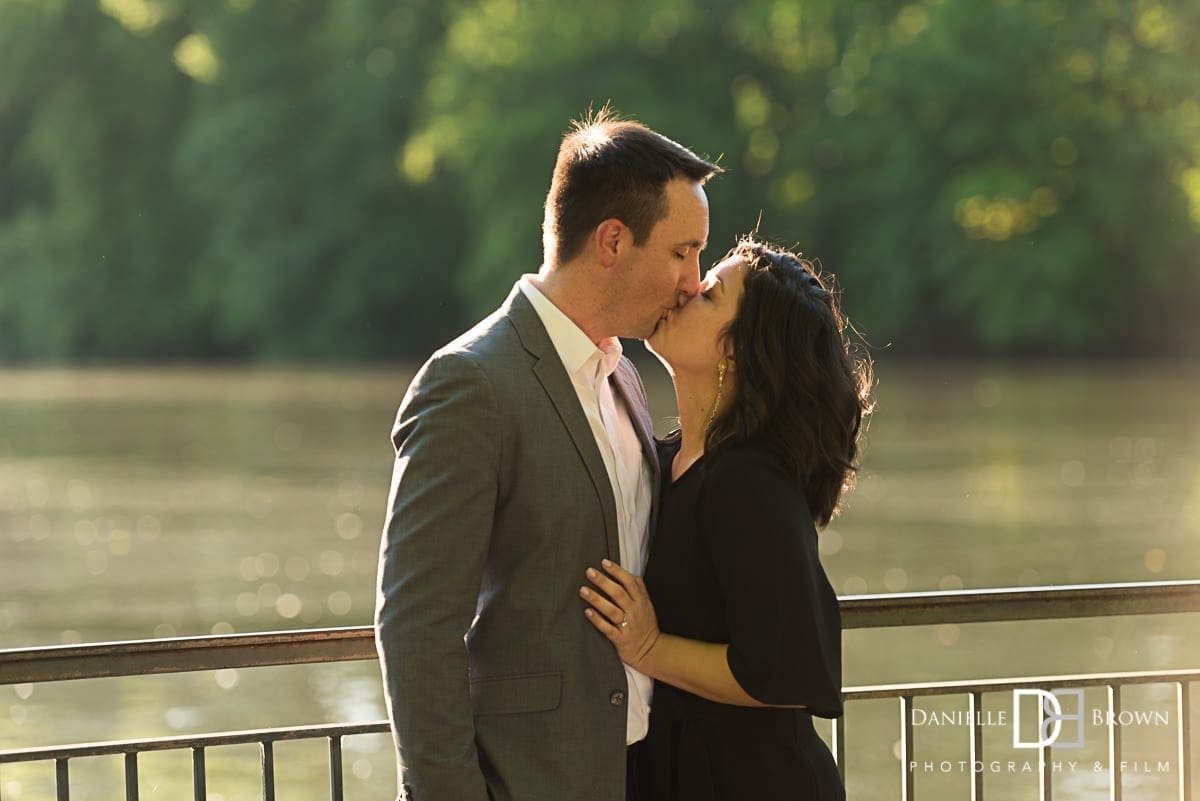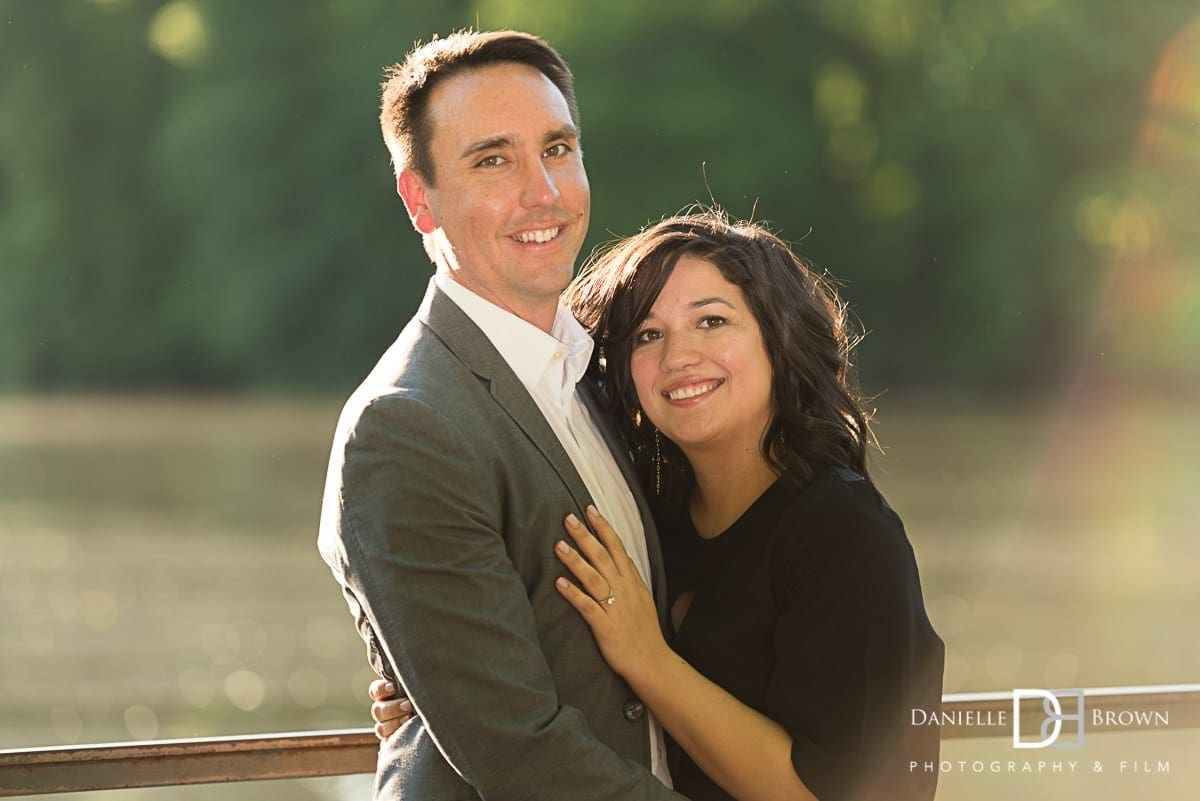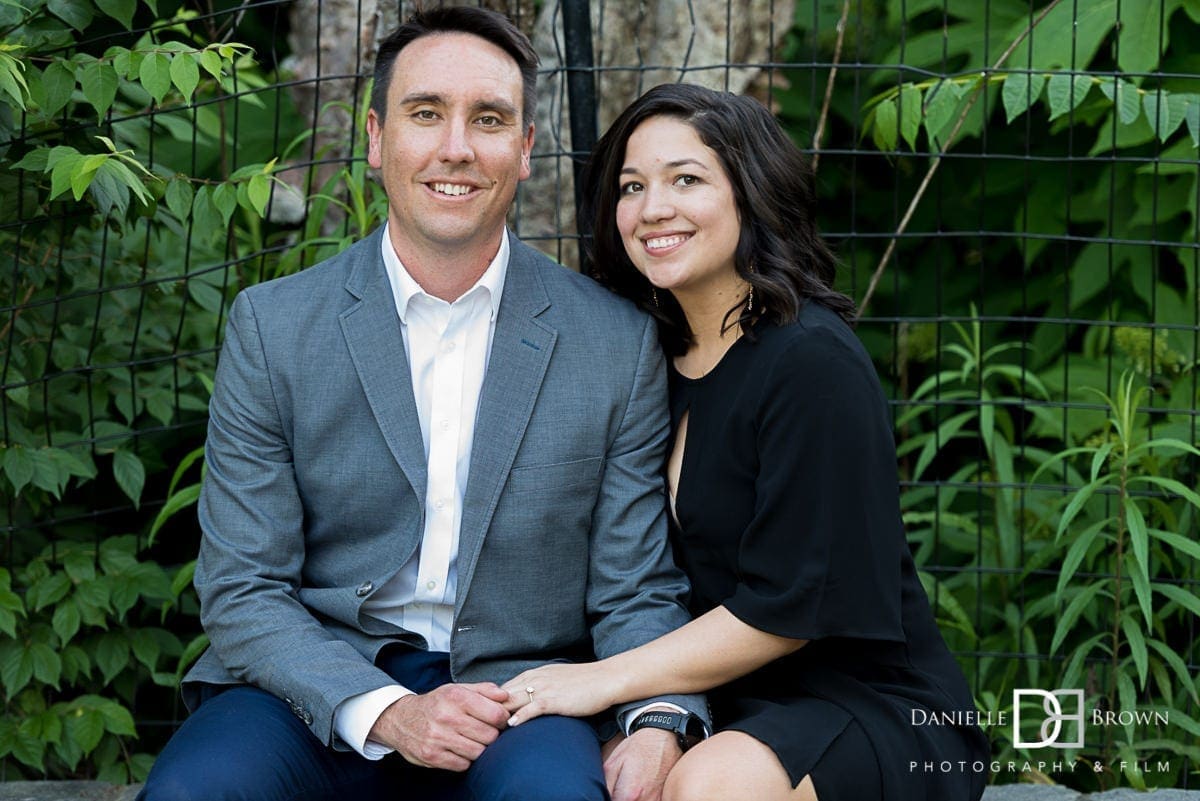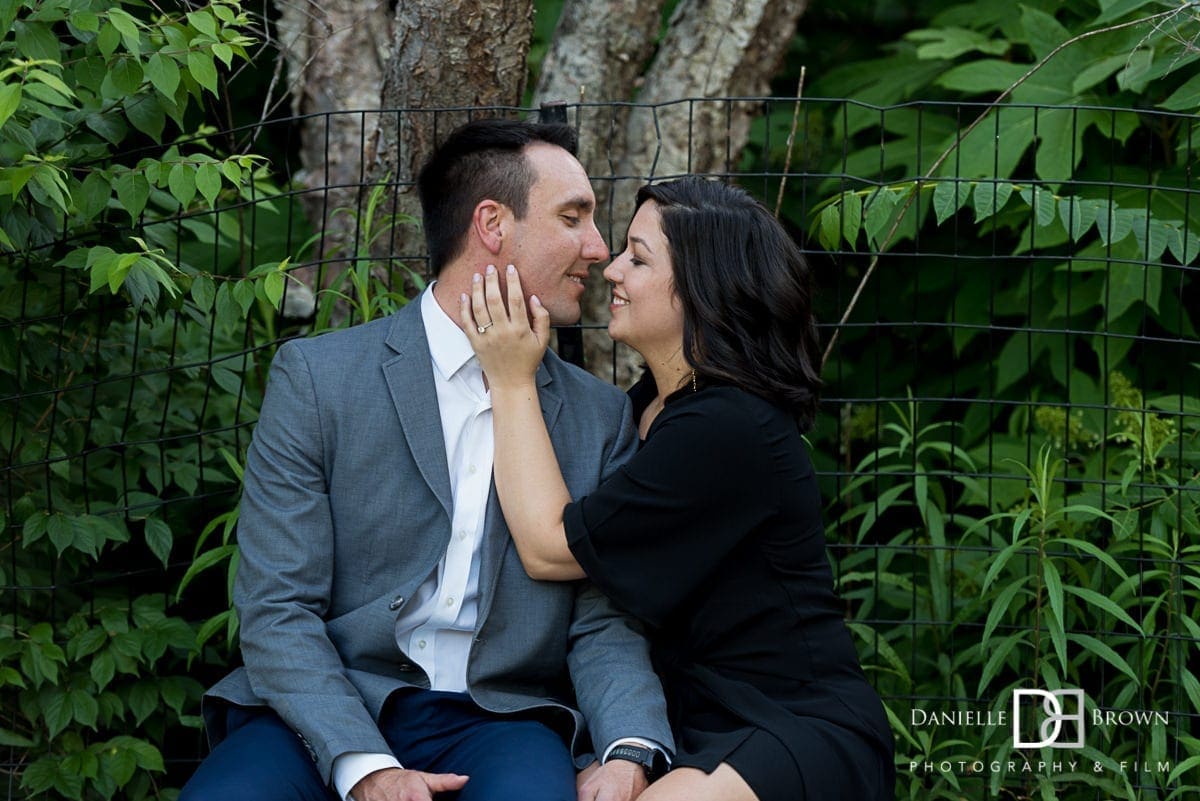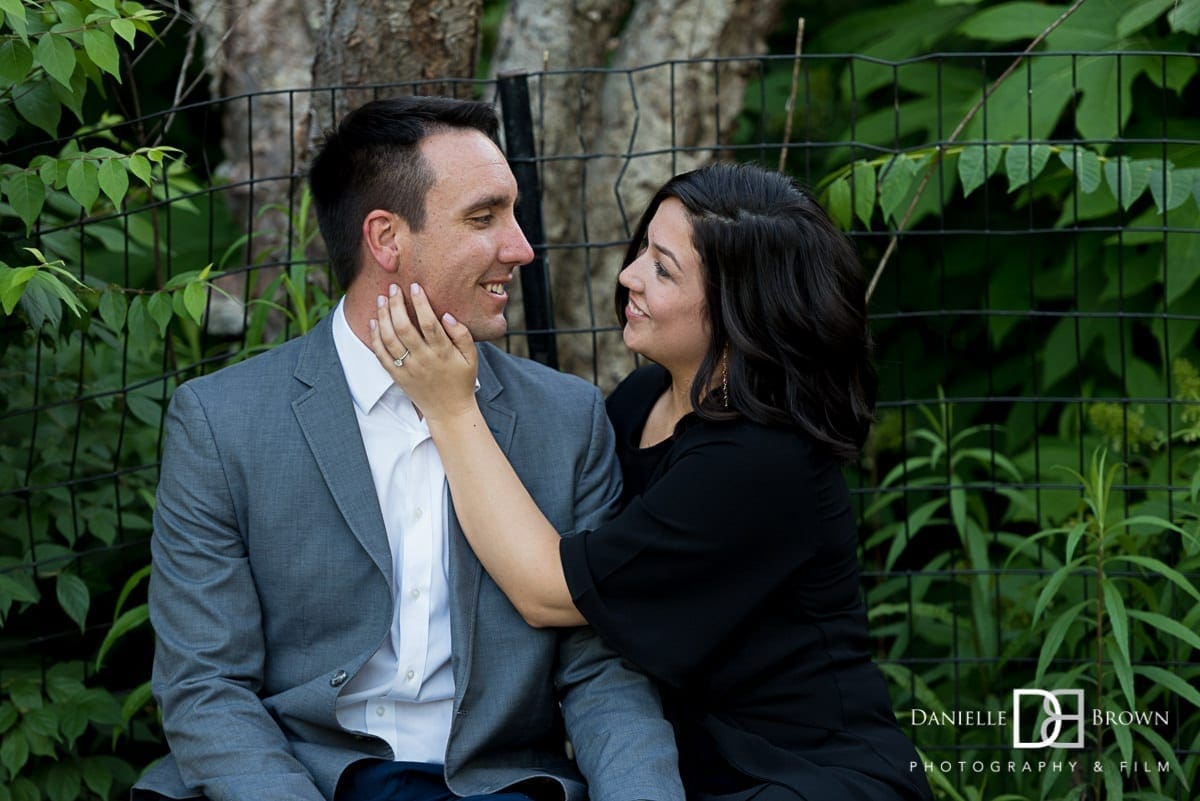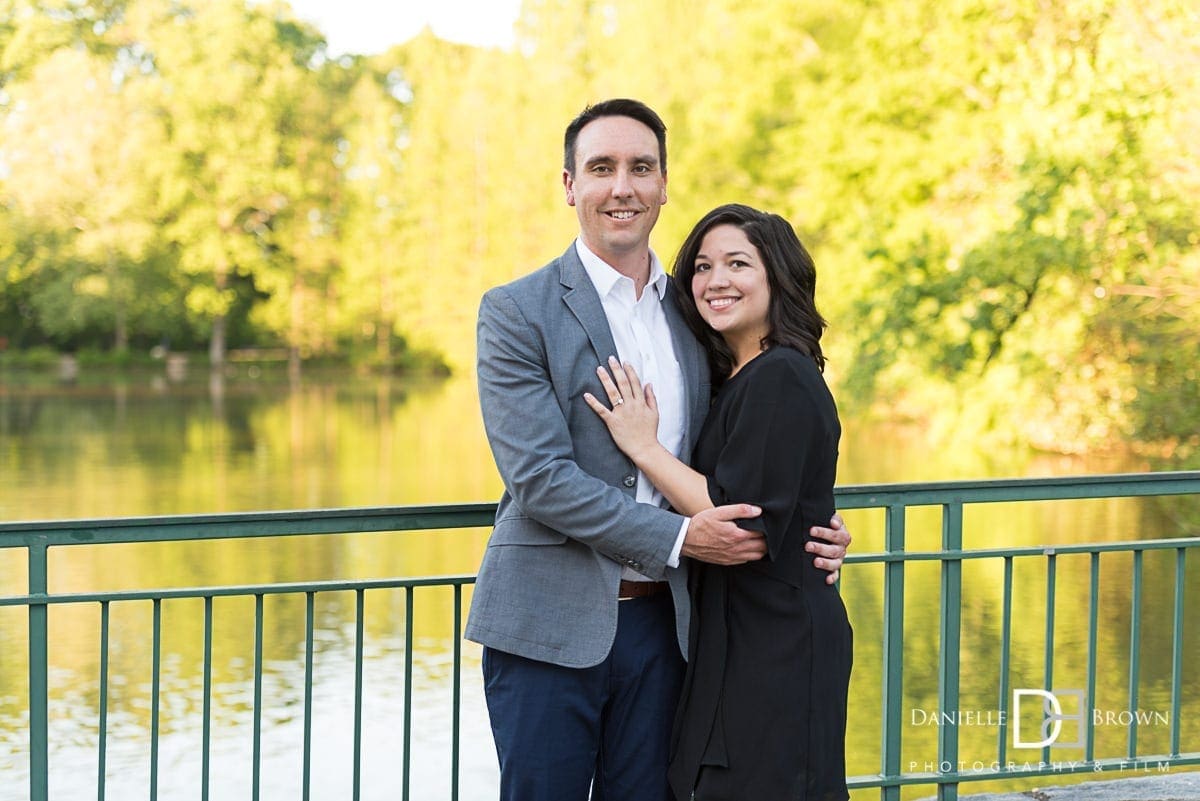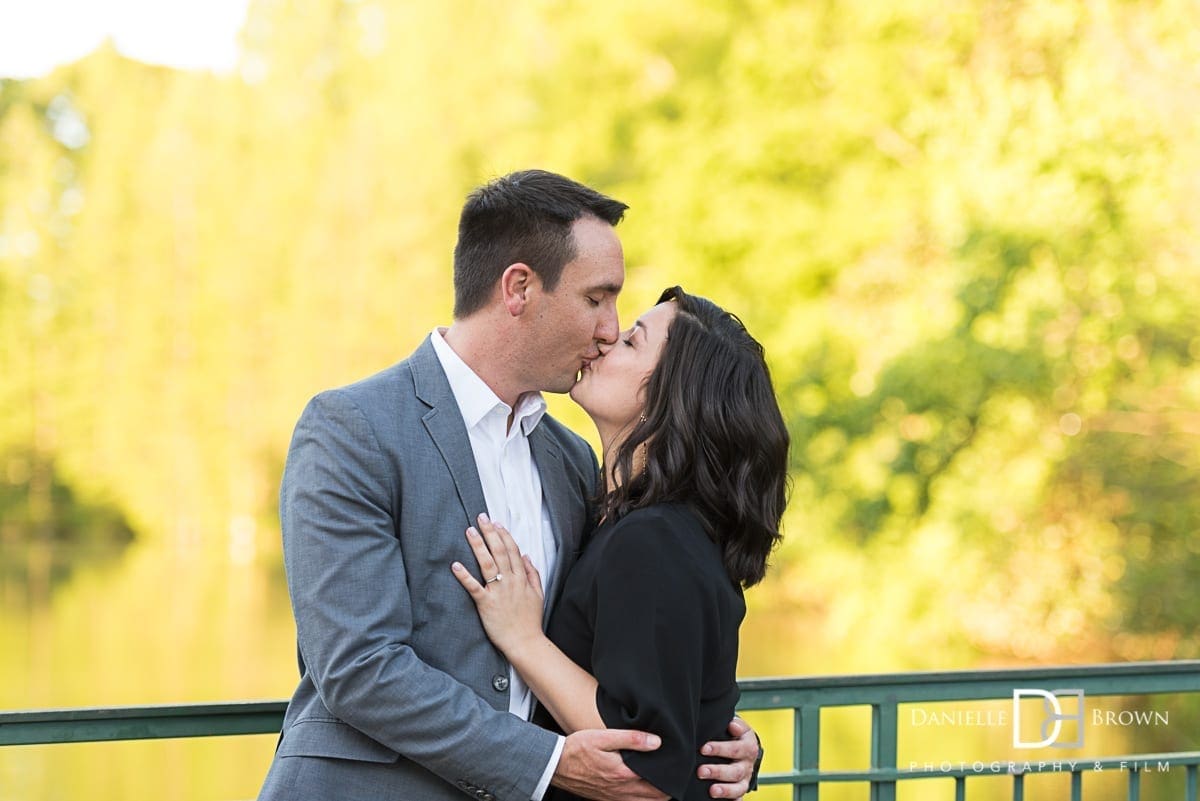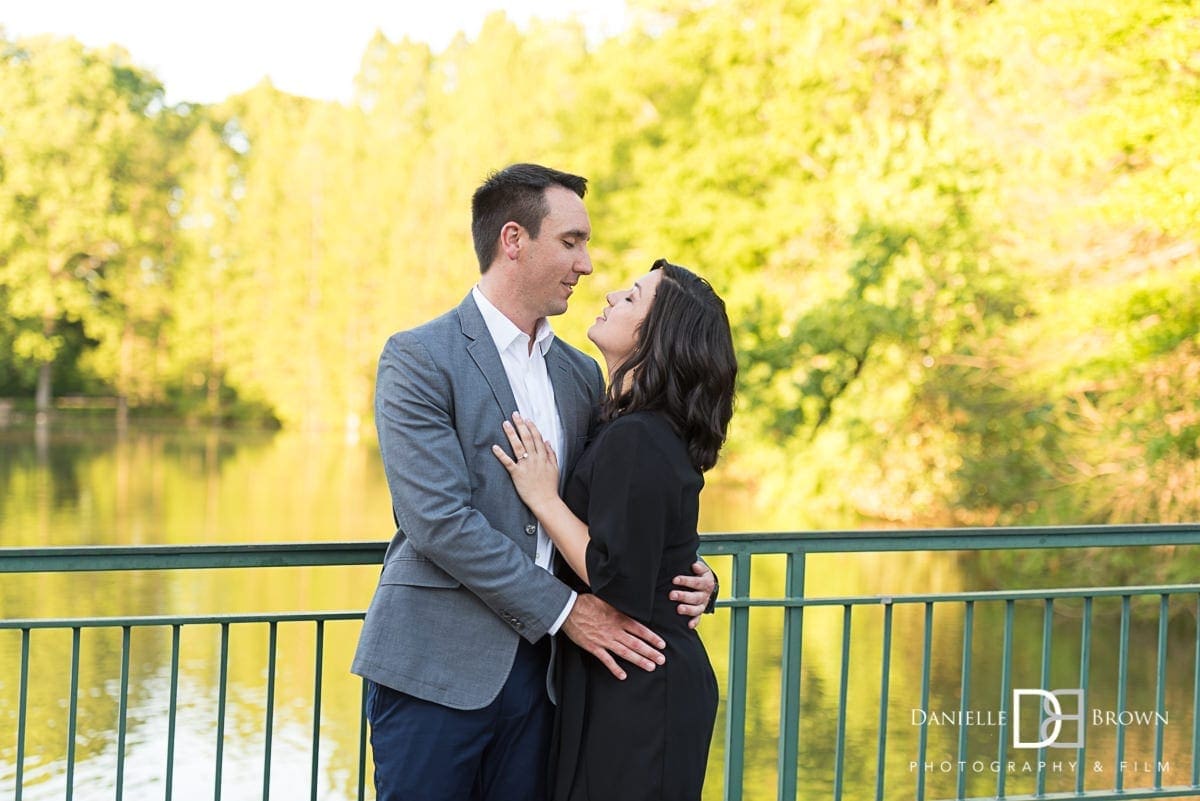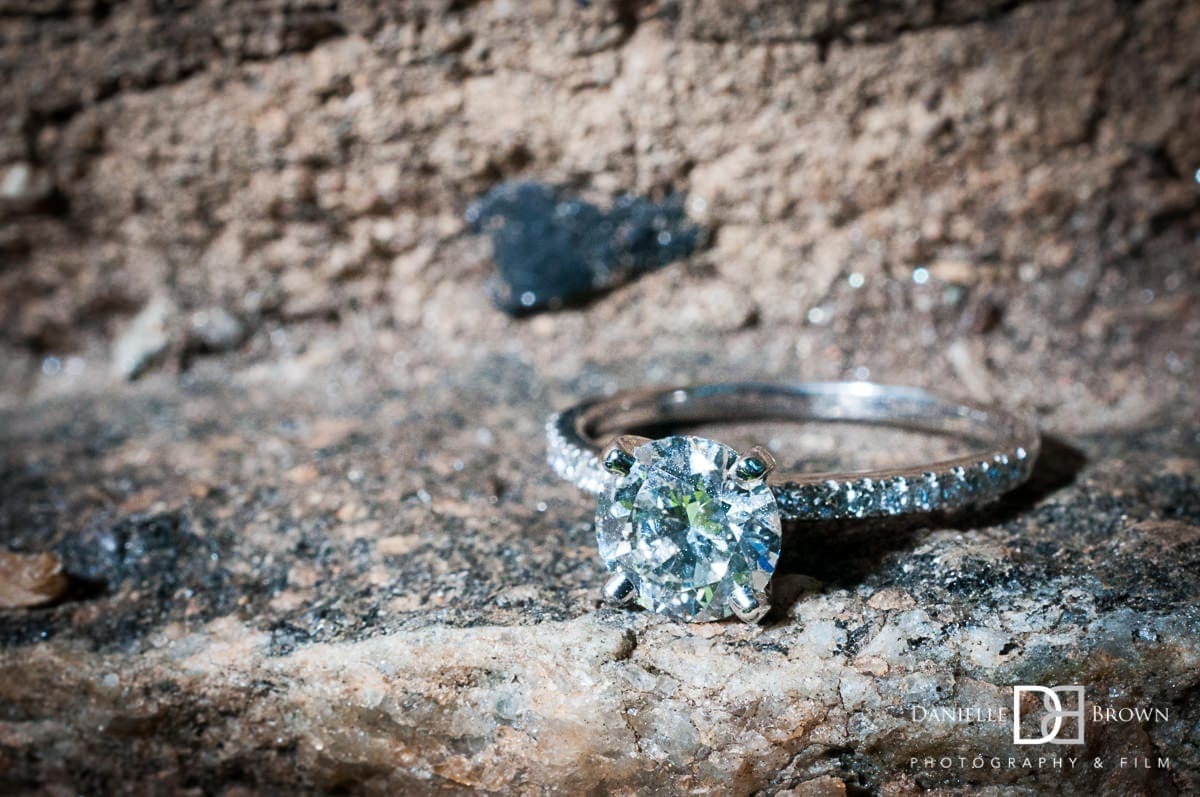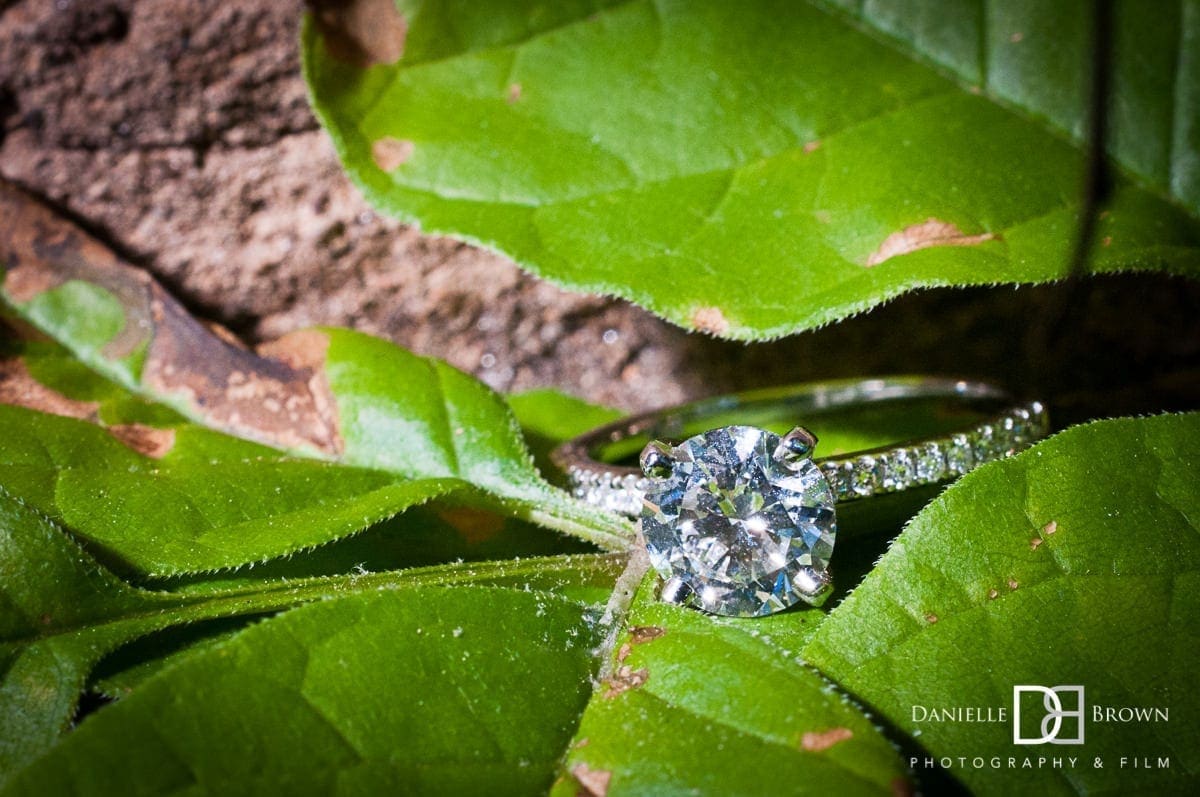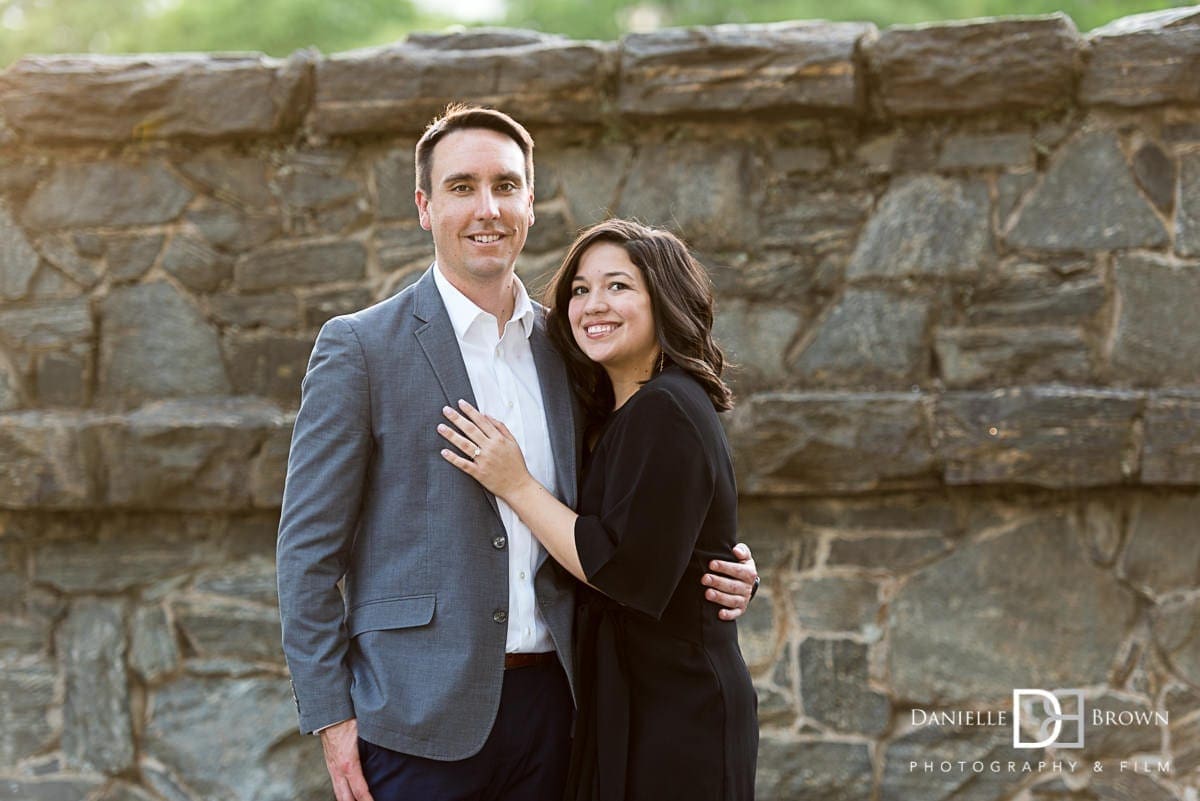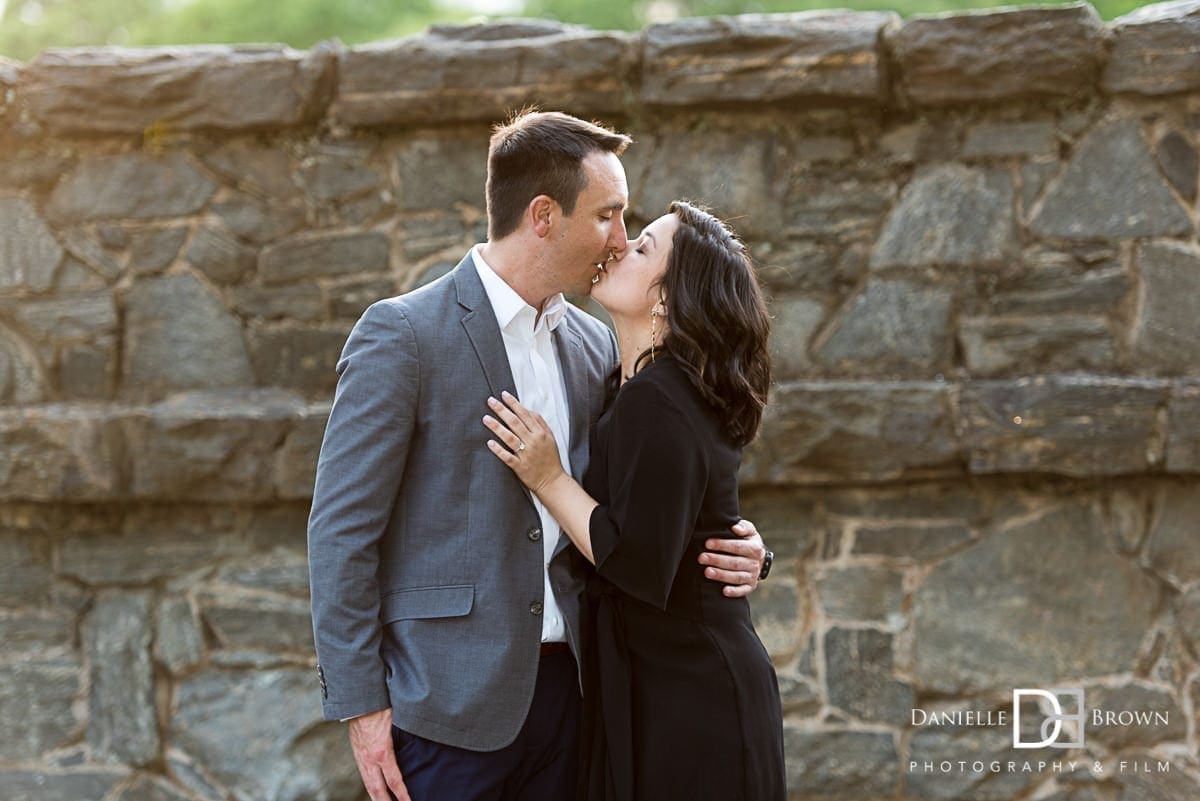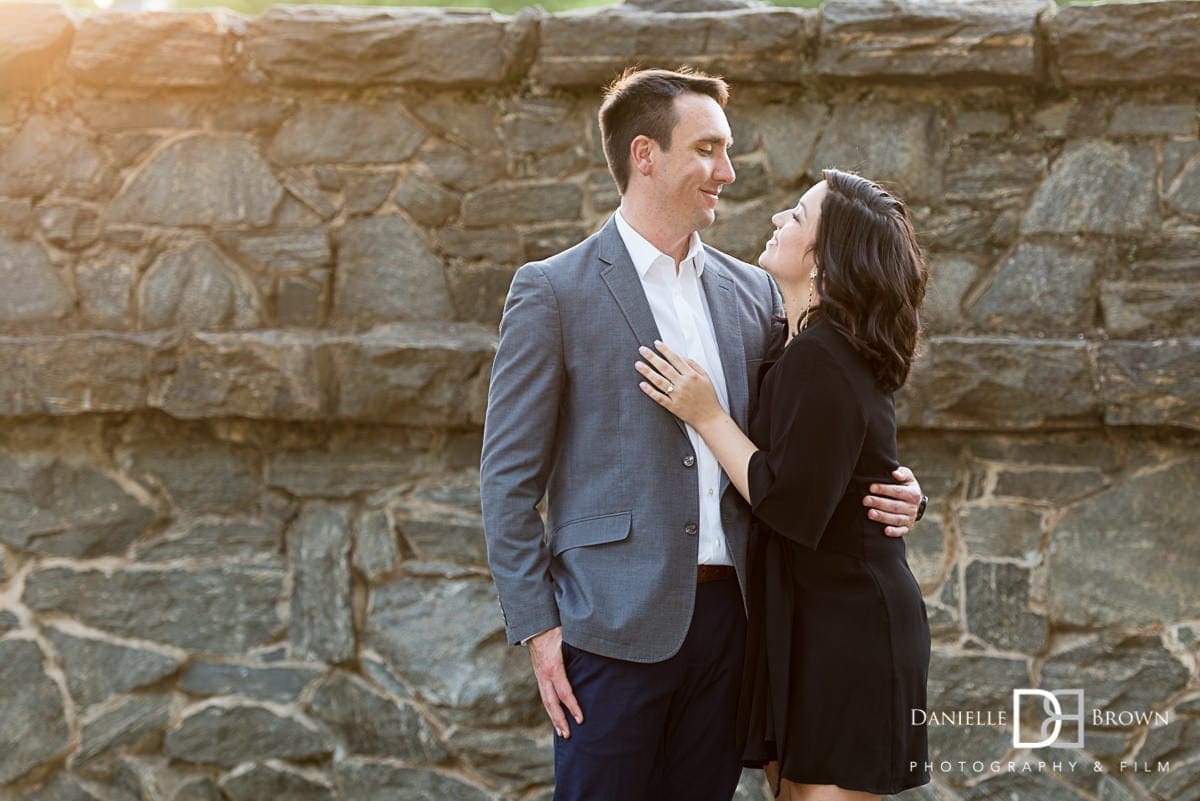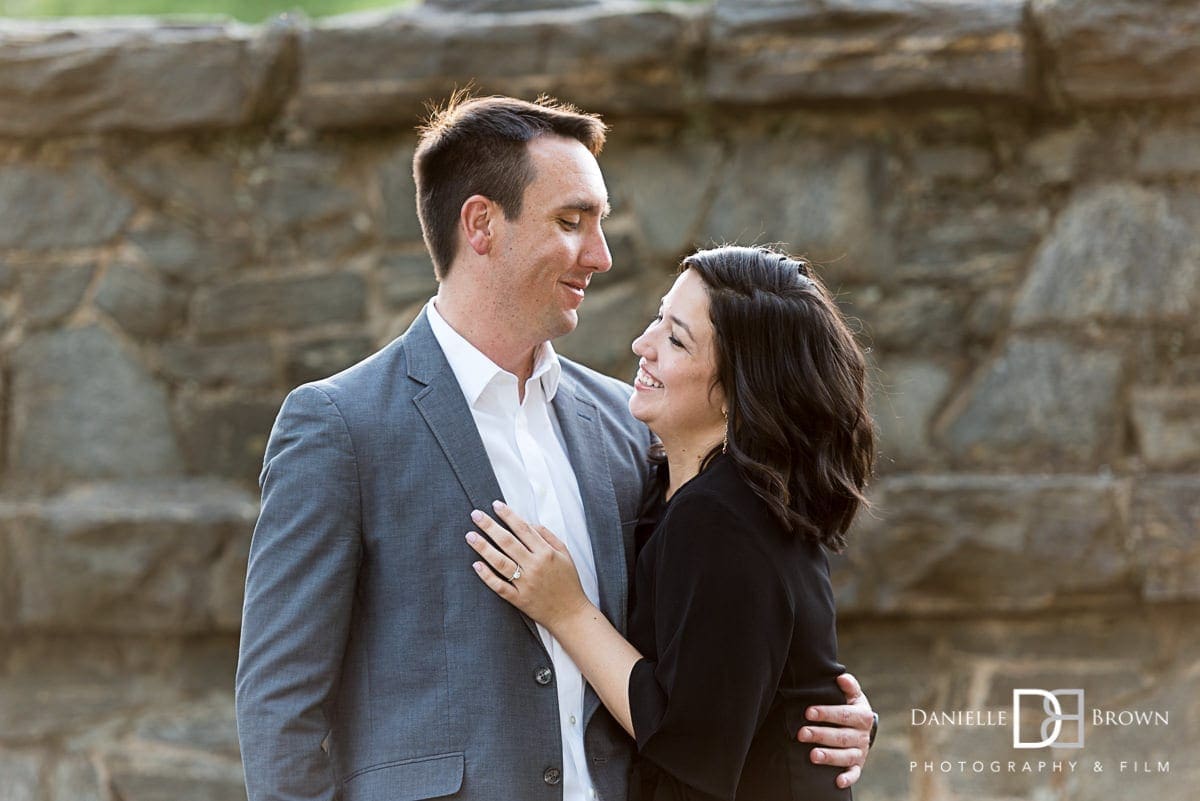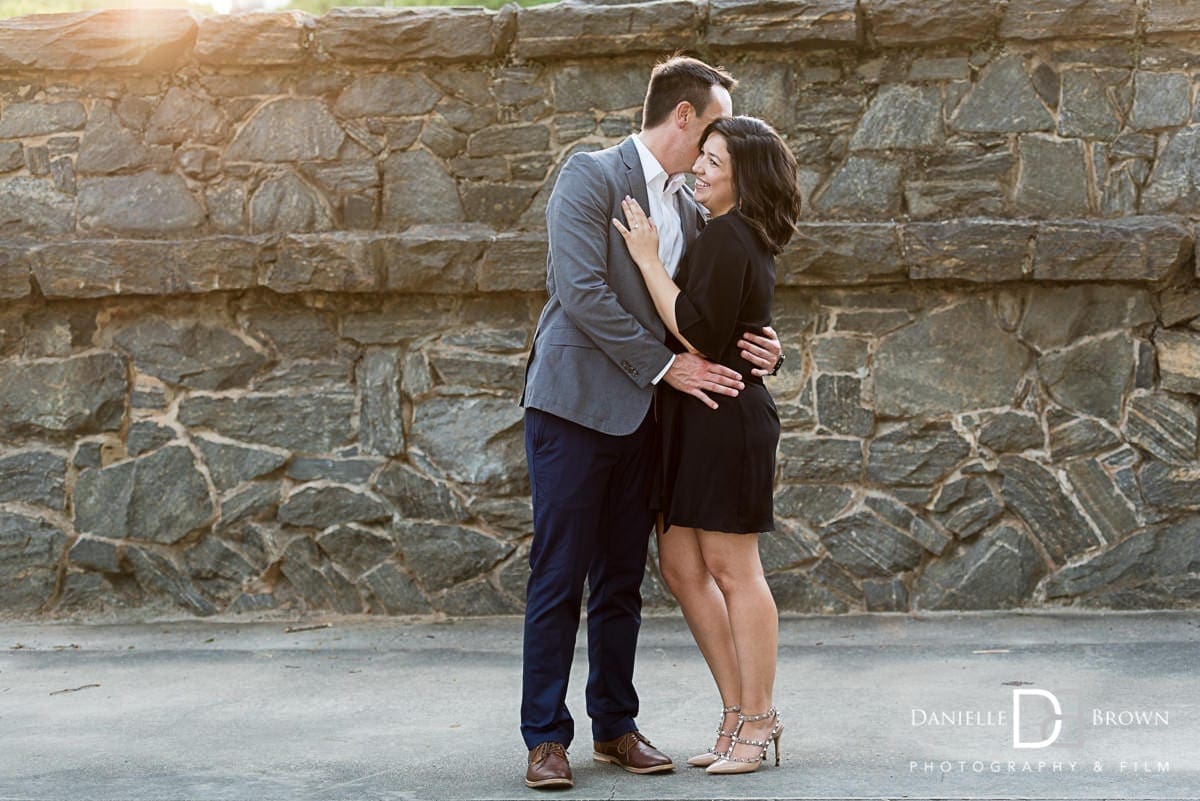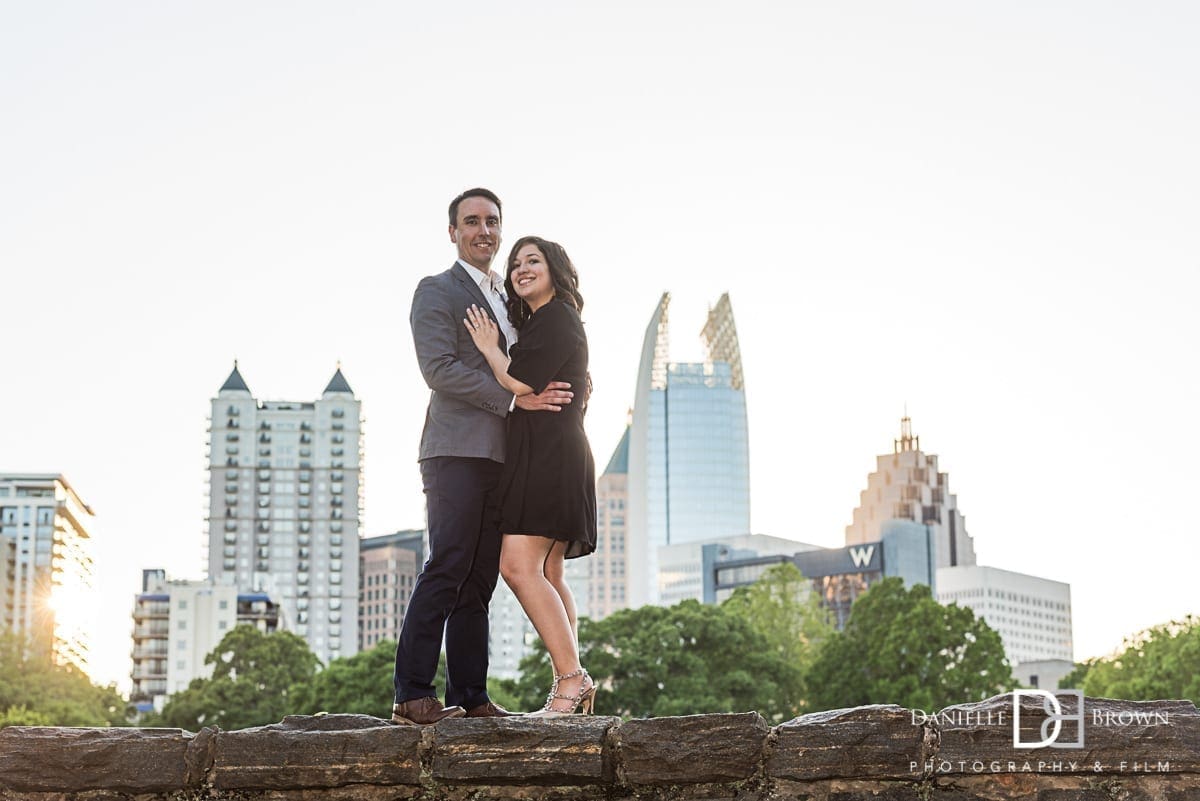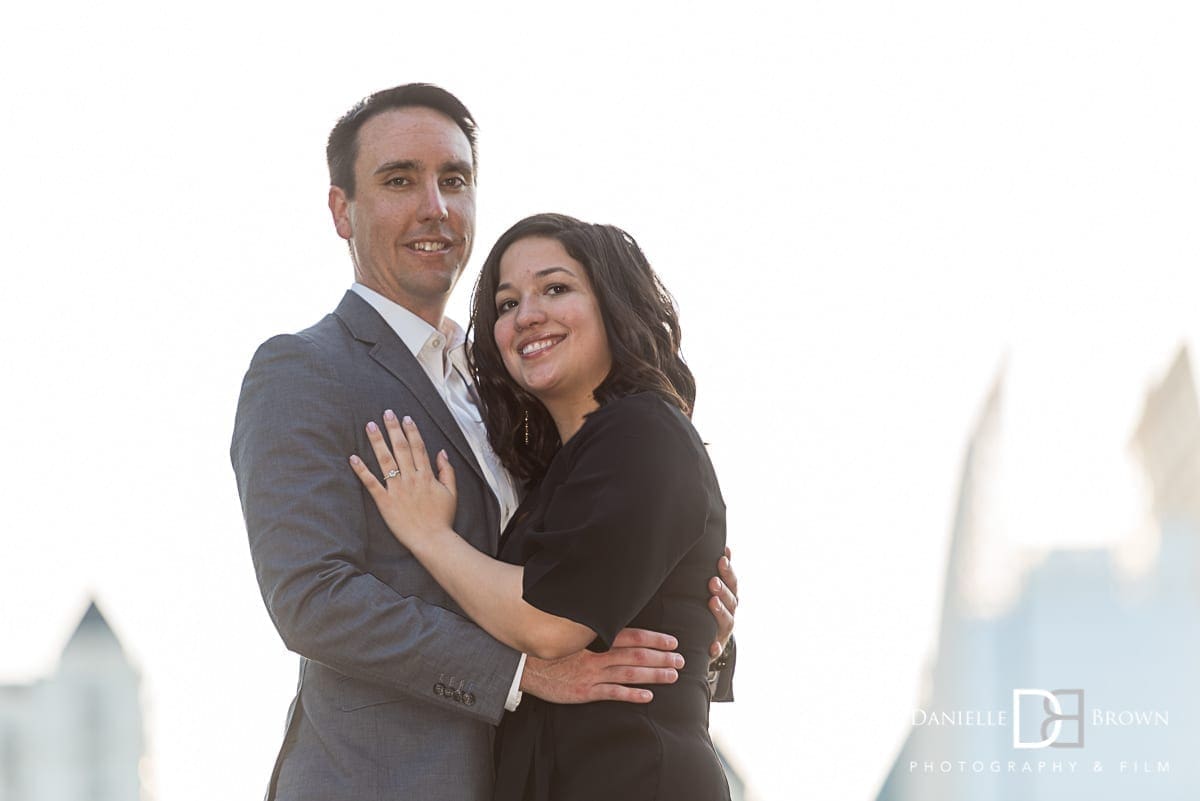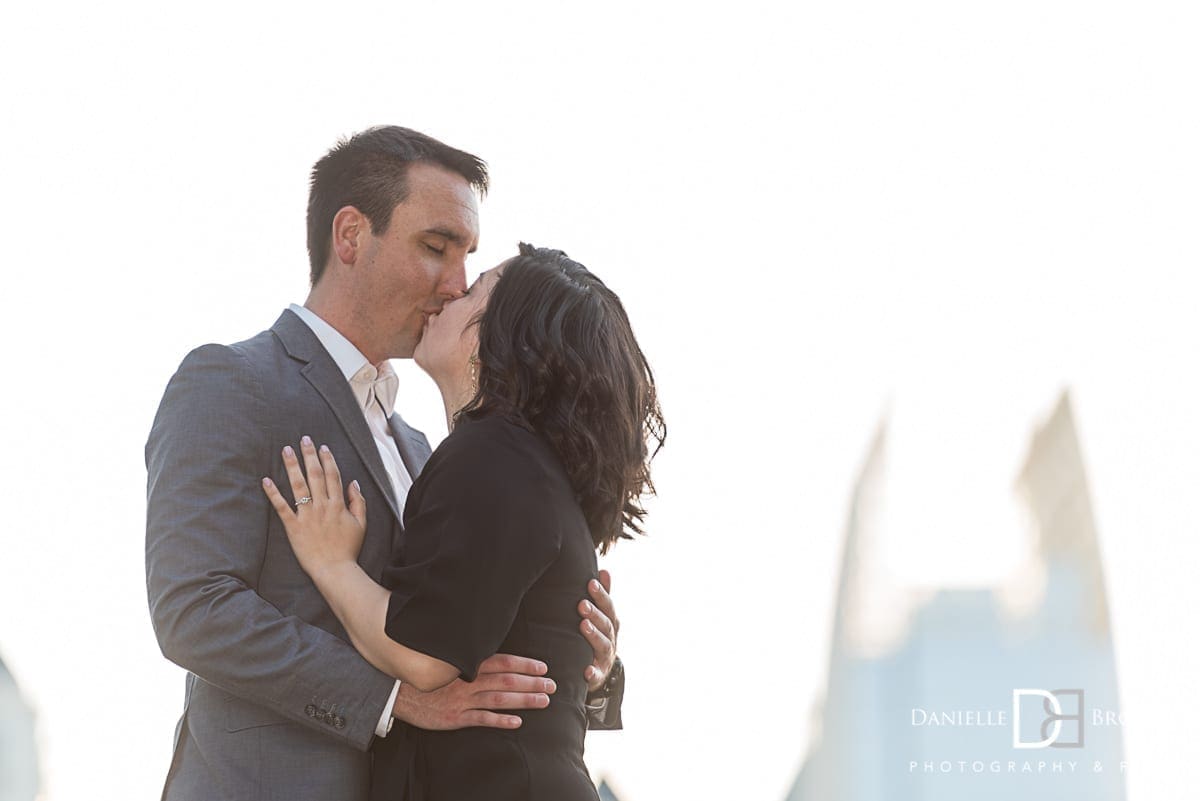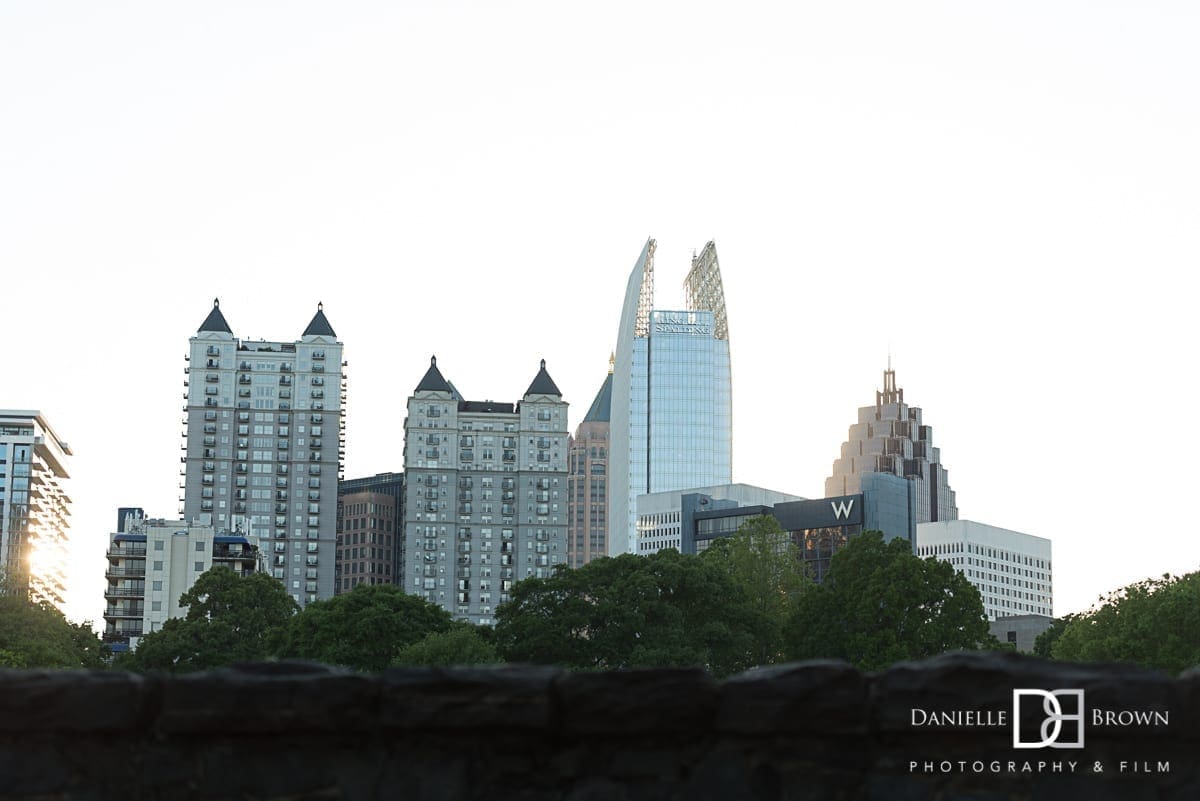 Trace our steps all over Piedmont Park! Take a look at my favorite map so you can find that special spot to ask, "Will you marry me?"