michael & sierra | private home surprise proposal atlanta area
session type: private home surprise proposal
location: private home, powder springs, ga
photographer: danielle brown
So when I first started talking to Michael he told me it was absolutely vital that his surprise proposal Atlanta area, was on Wednesday, February 5th. He had a great plan. Michael had hired a calligrapher to transcribe five notes for Sierra to find throughout her mom's house.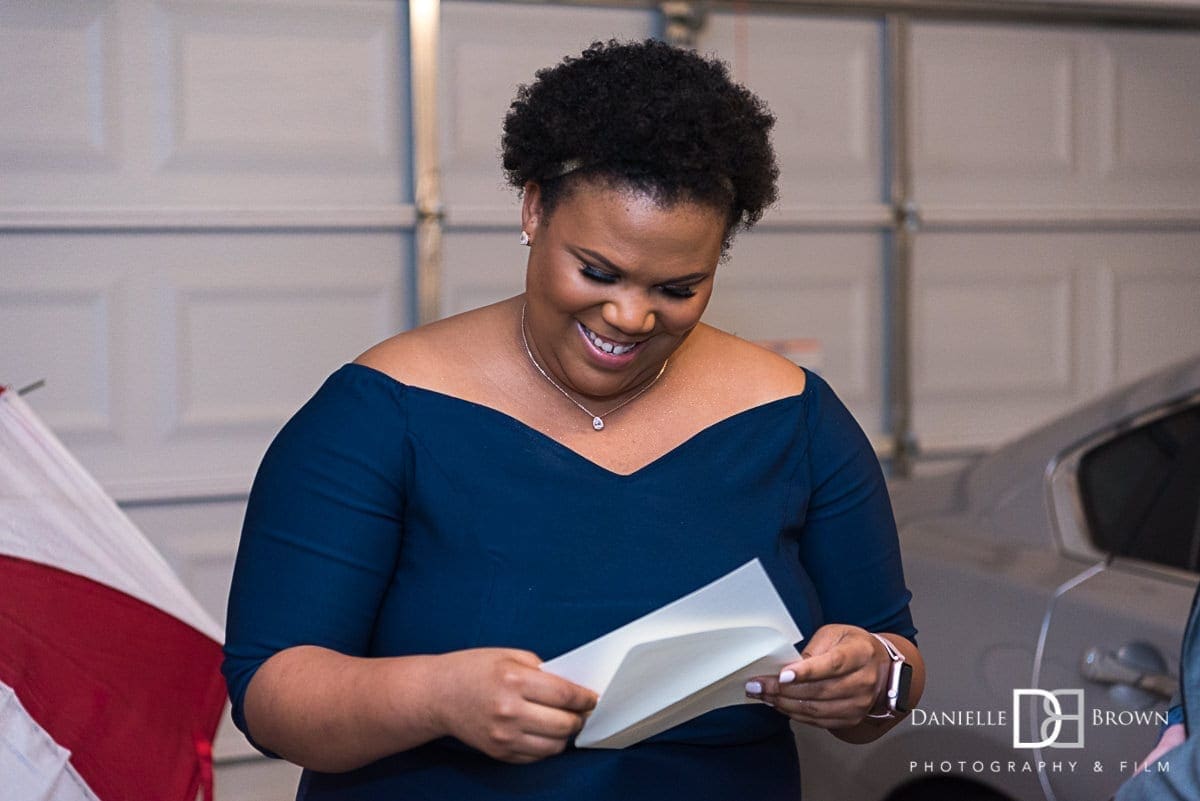 While we were reviewing his plan for the actual proposal, he walked me through the details. Michael's plan was super cool! It was very similar to Vikram's surprise proposal. The only difference was Michael had me at every stop. He told me when I gave him a plan A/plan B suggestion, that Sierra would pretty much know as soon as the first note was handed to her.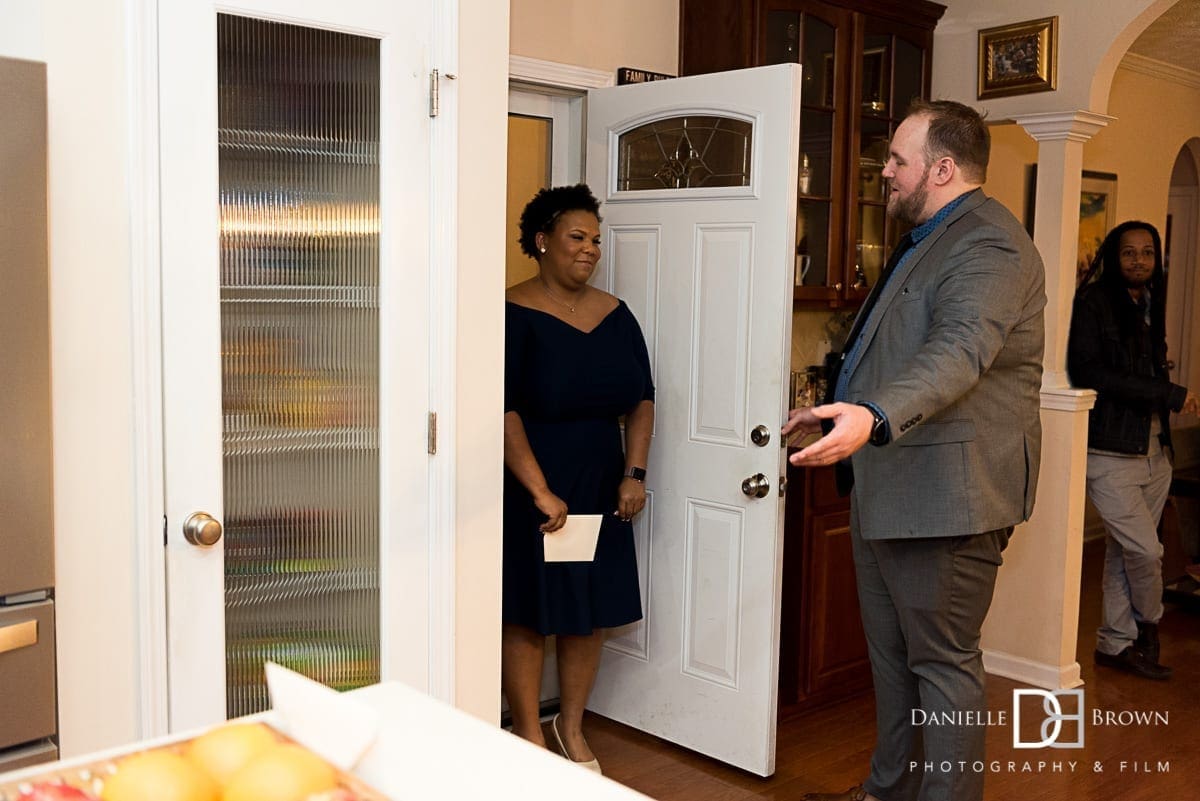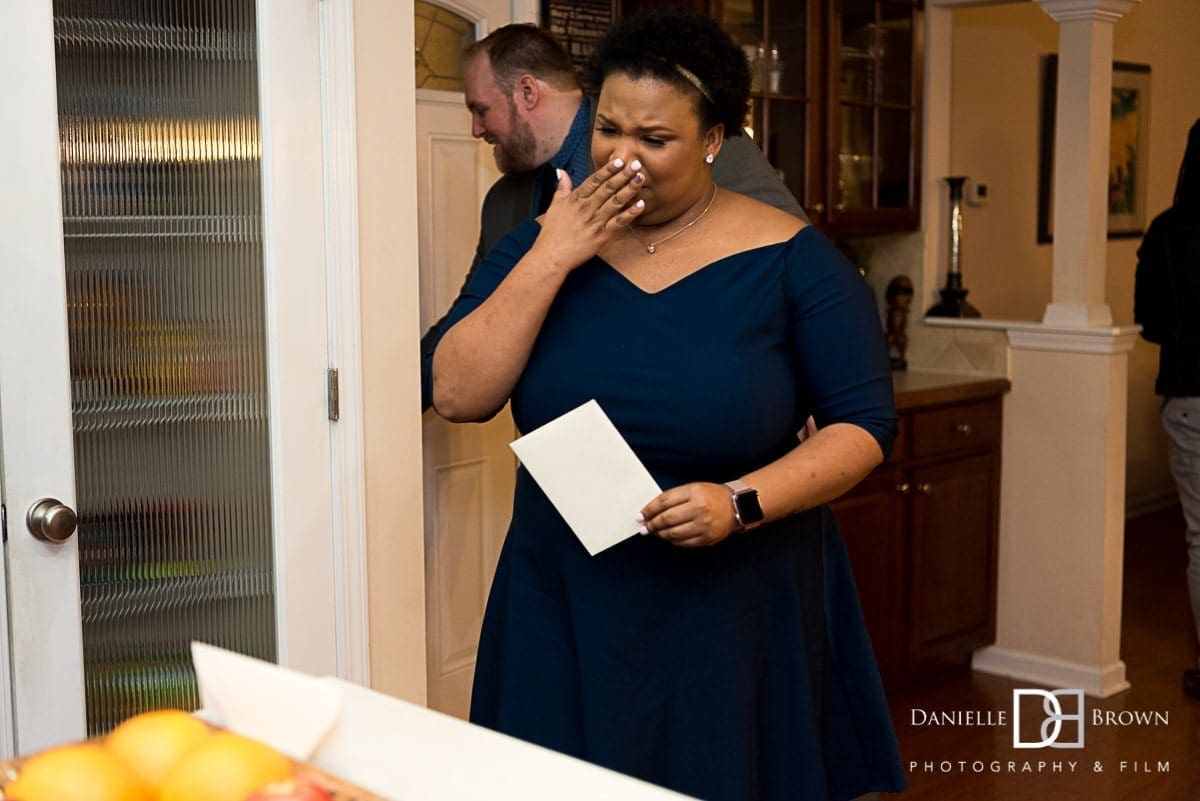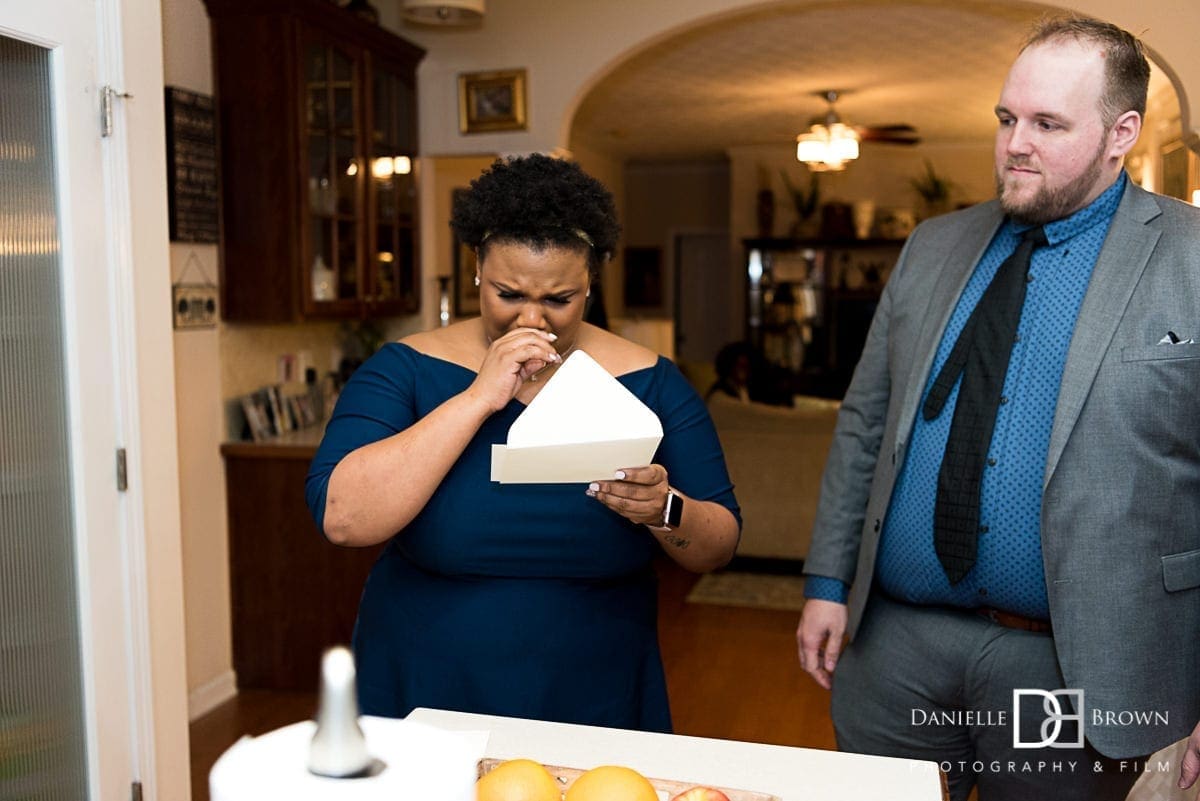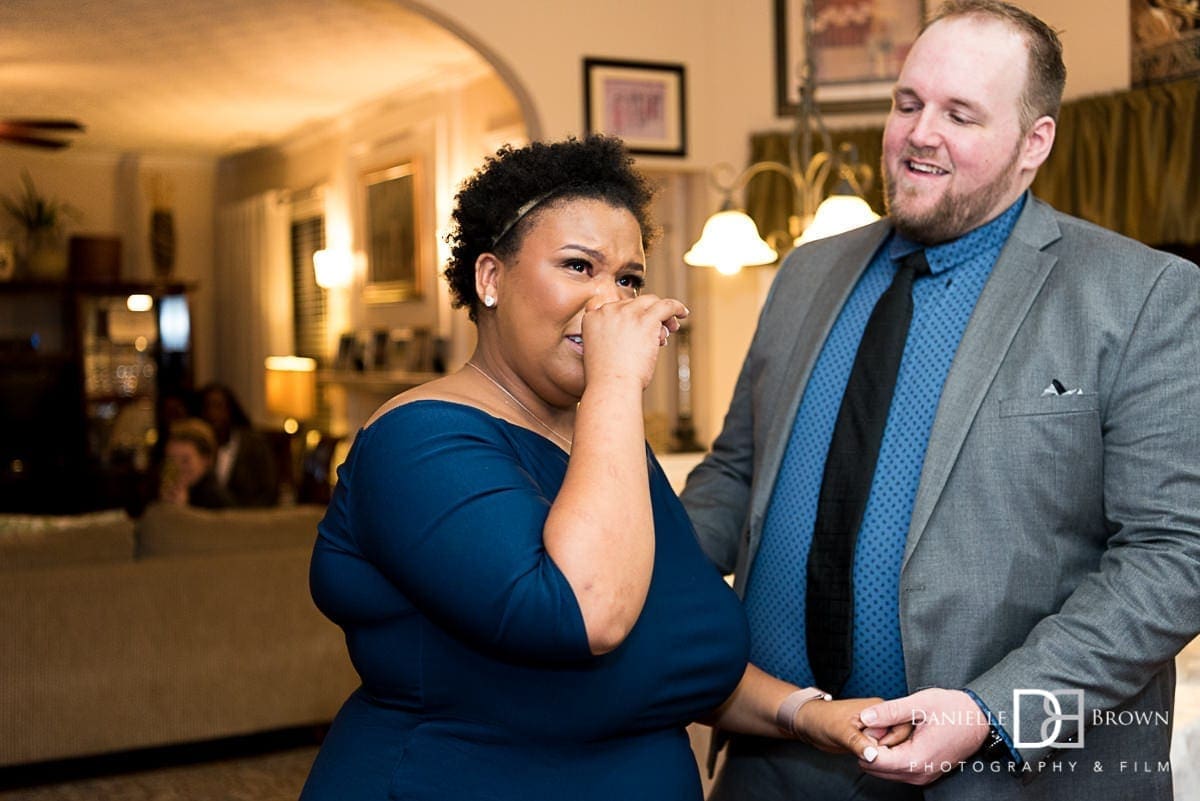 So I had the distinct privilege of following Michael & Sierra through Sierra's childhood home, documenting a recap of their special moments throughout their relationship.
Michael had five cards and four official "stops" throughout the house.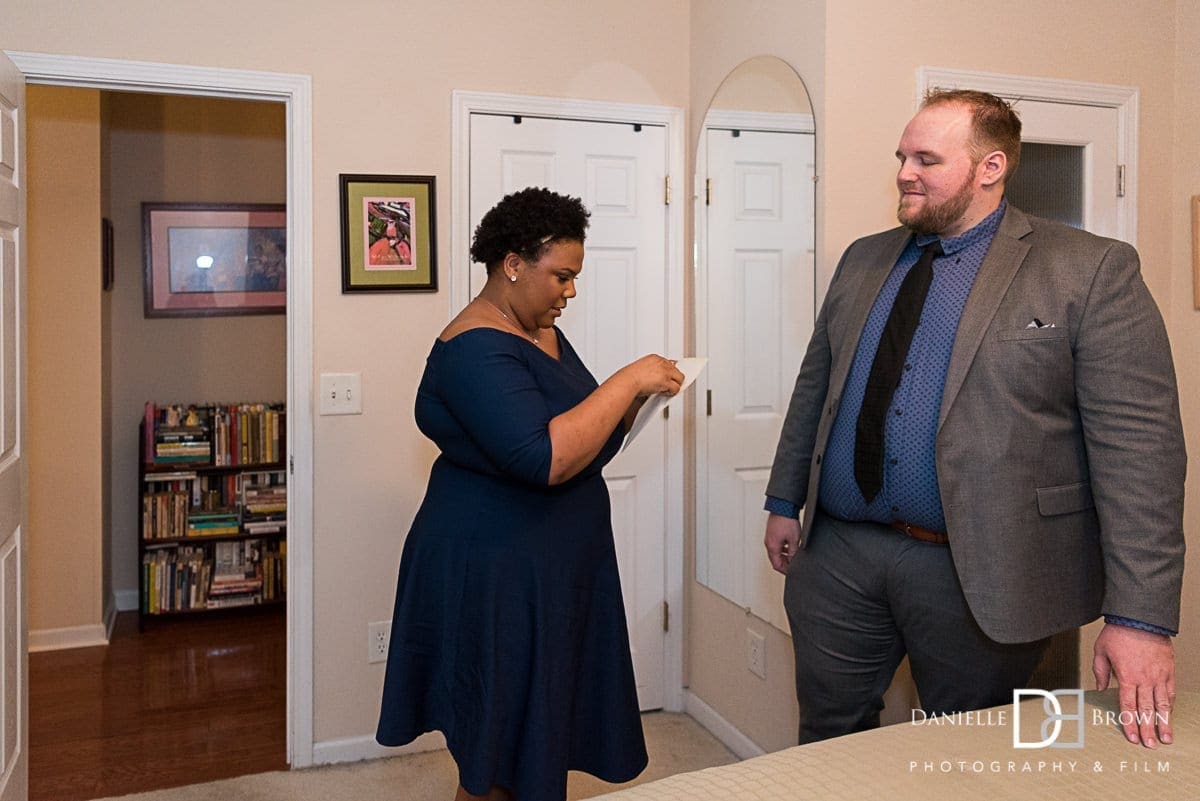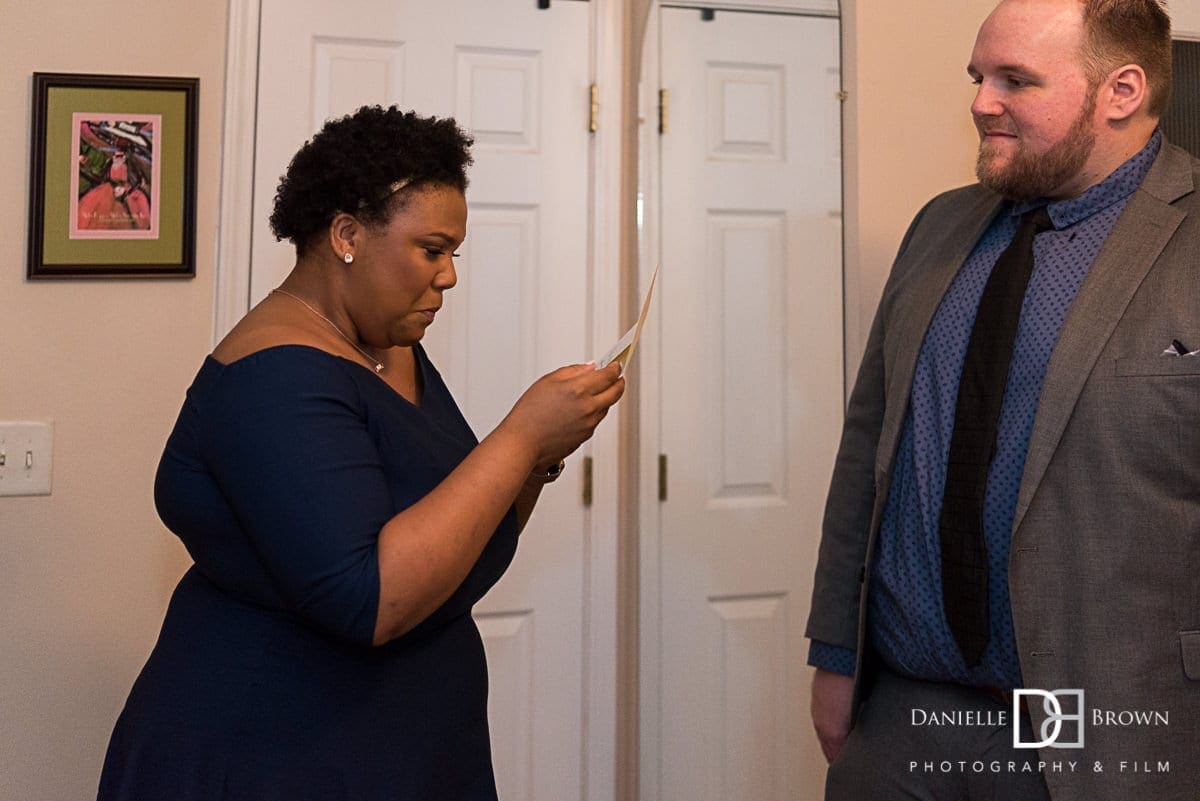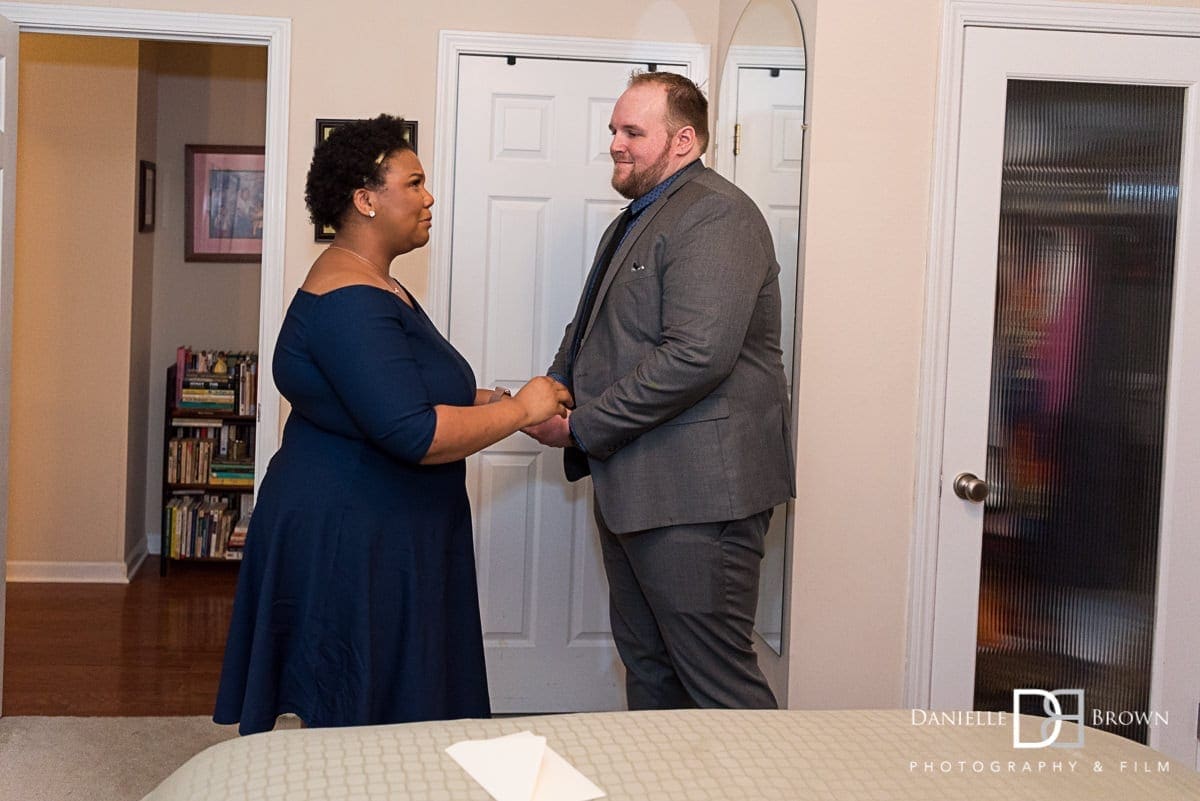 After the third "stop" in the guest room, I asked Michael to hang back a bit to give Sierra a breather, and let me run up ahead of them for the fourth and final location.
The last stop was Sierra's childhood bedroom. Michael had two notecards for Sierra in her bedroom.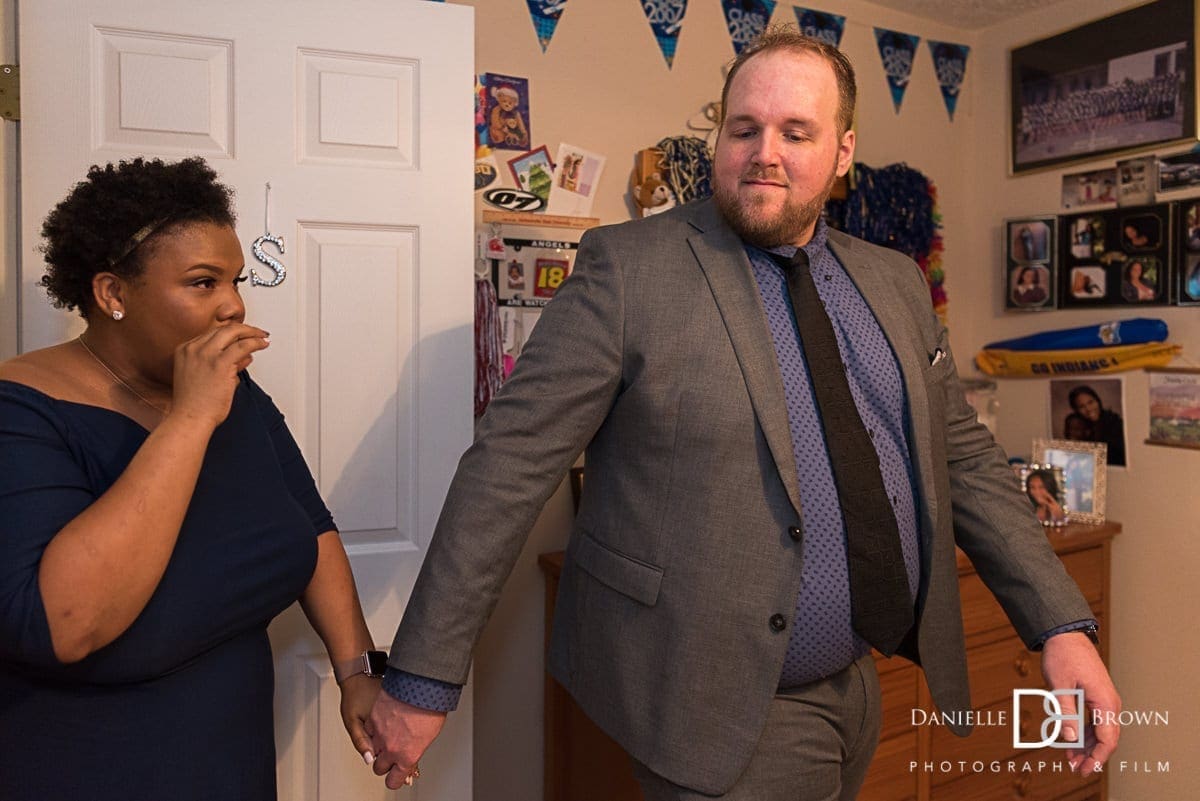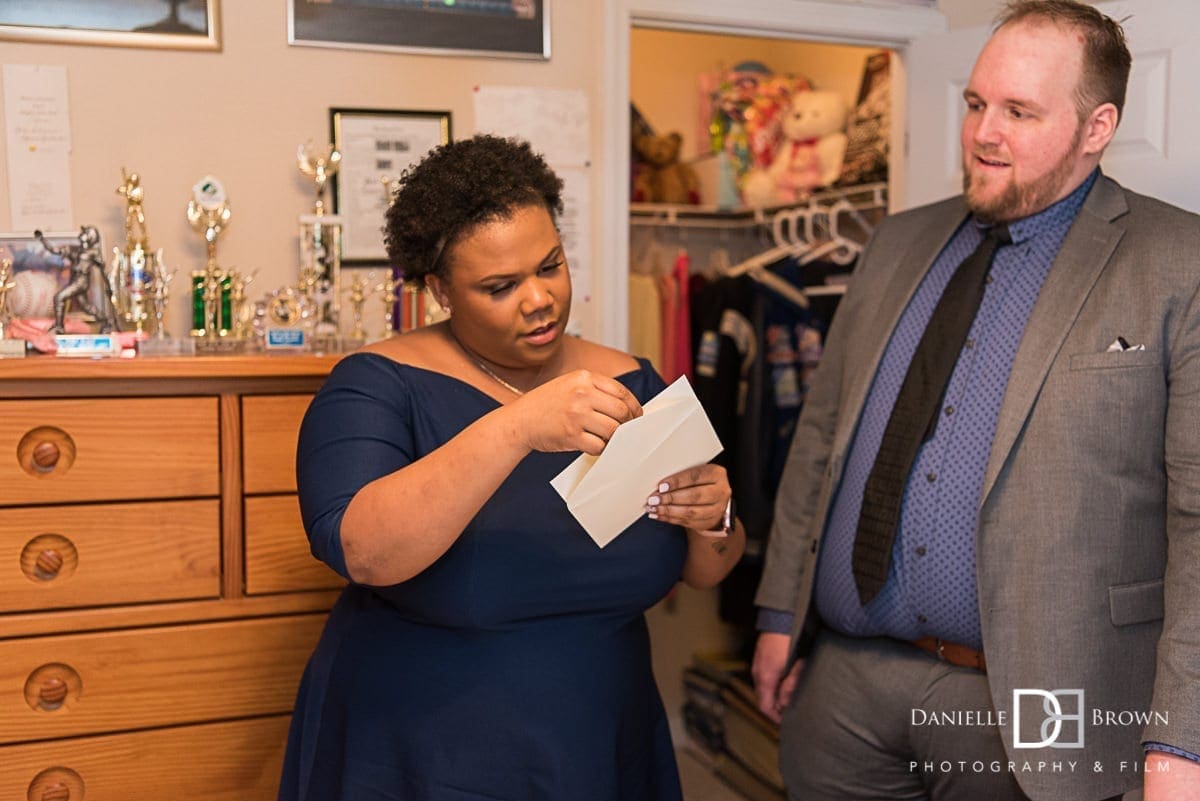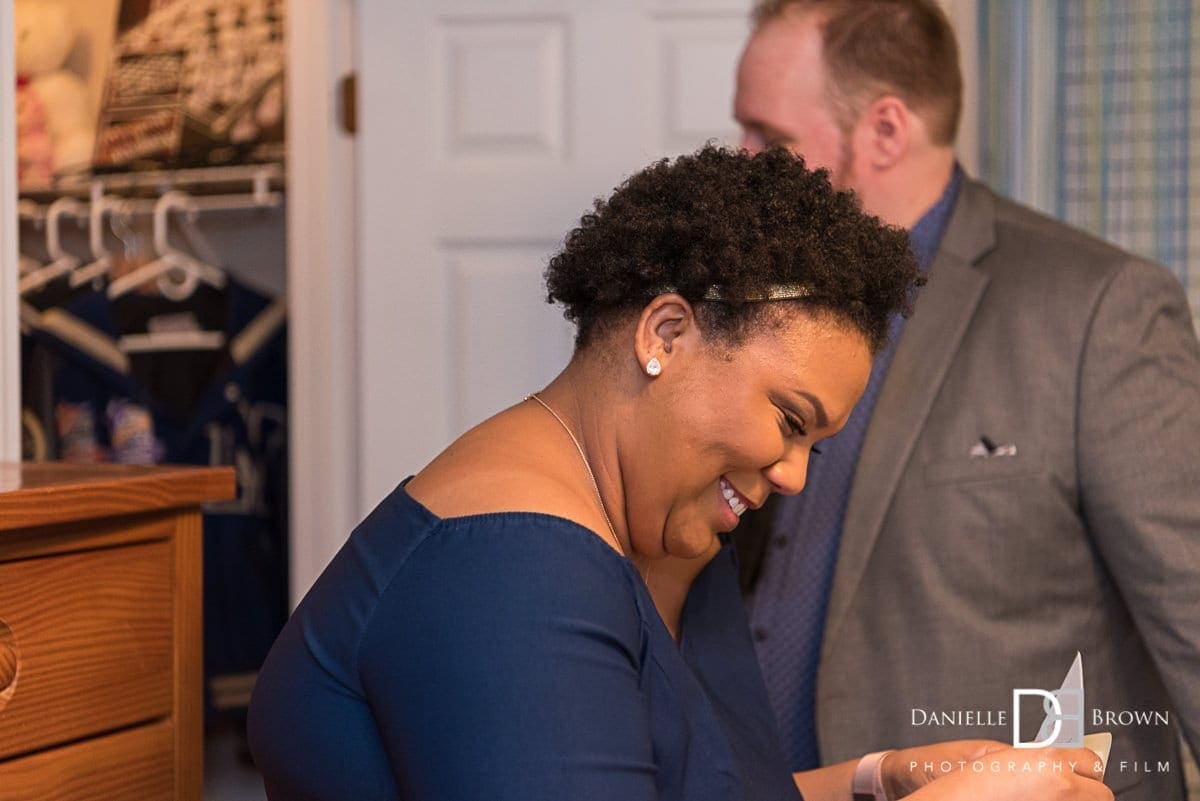 The BIG Reveal – surprise proposal atlanta area
The last card would be in Sierra's yearbook from 2004. Michael's plan was to be on one knee with ring in hand.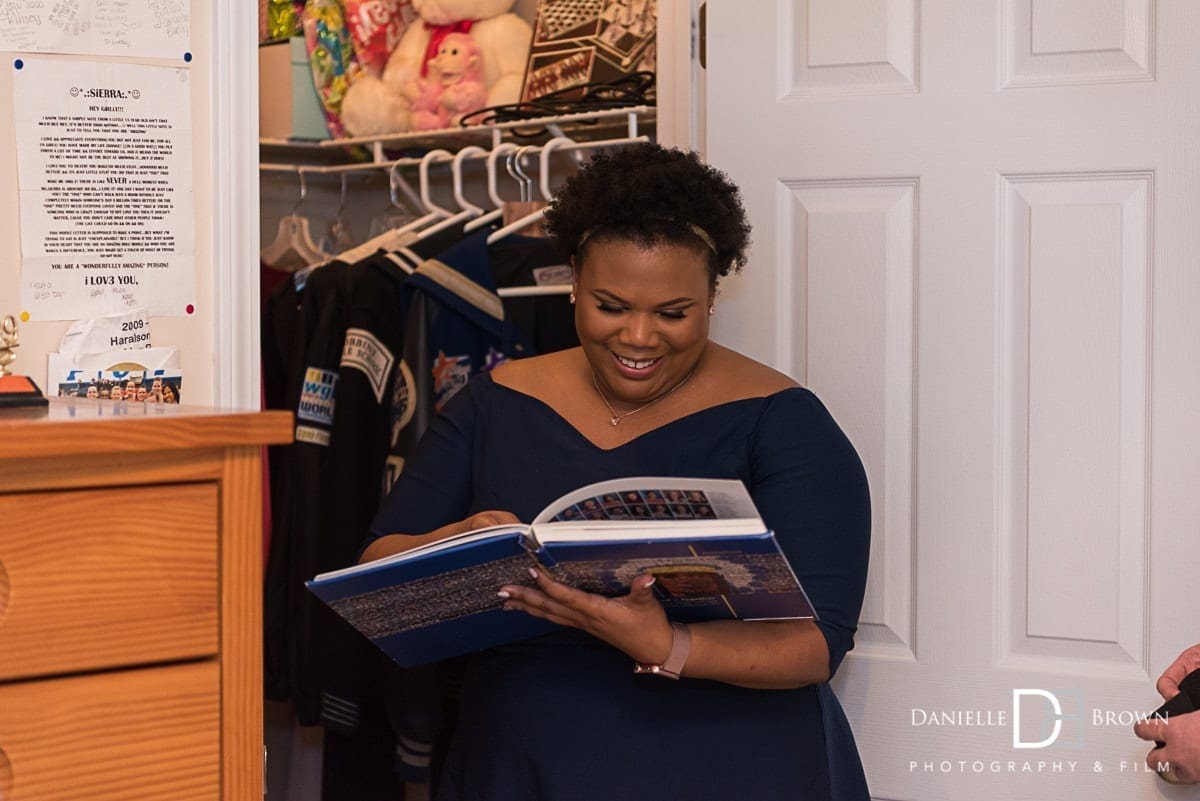 She's reading the card…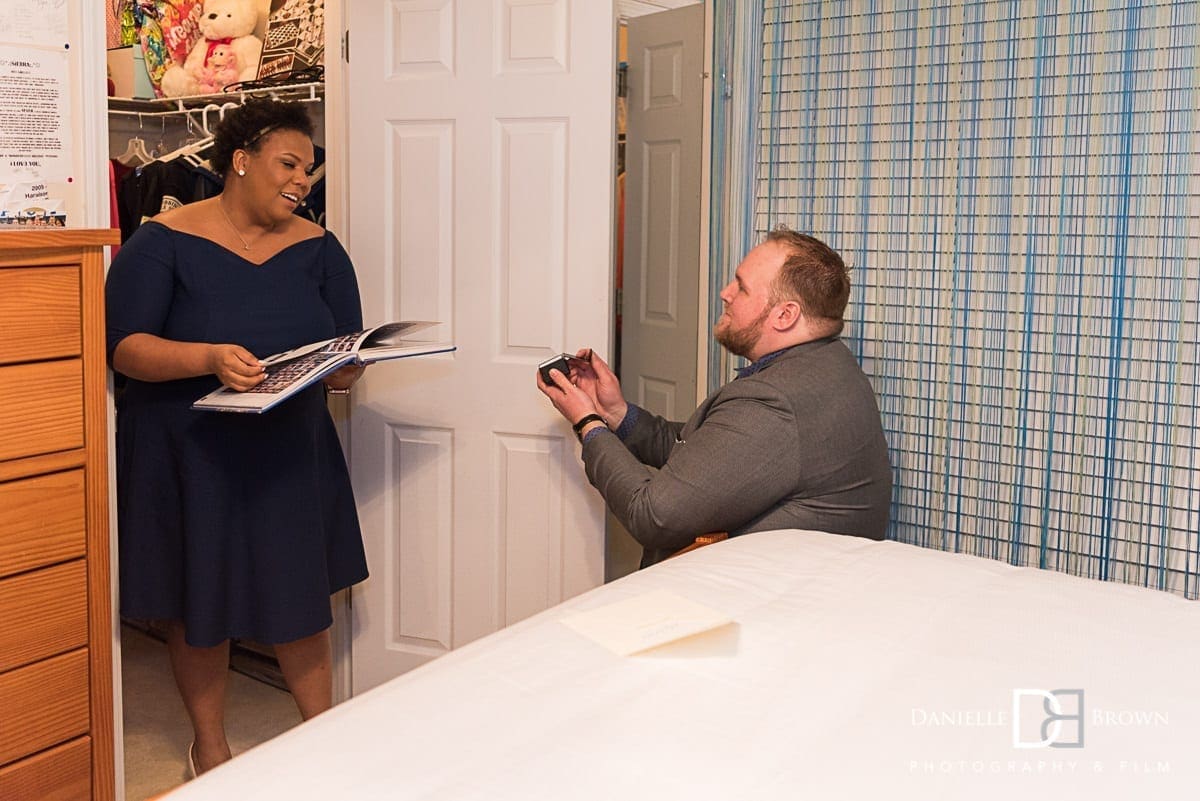 The ring is out!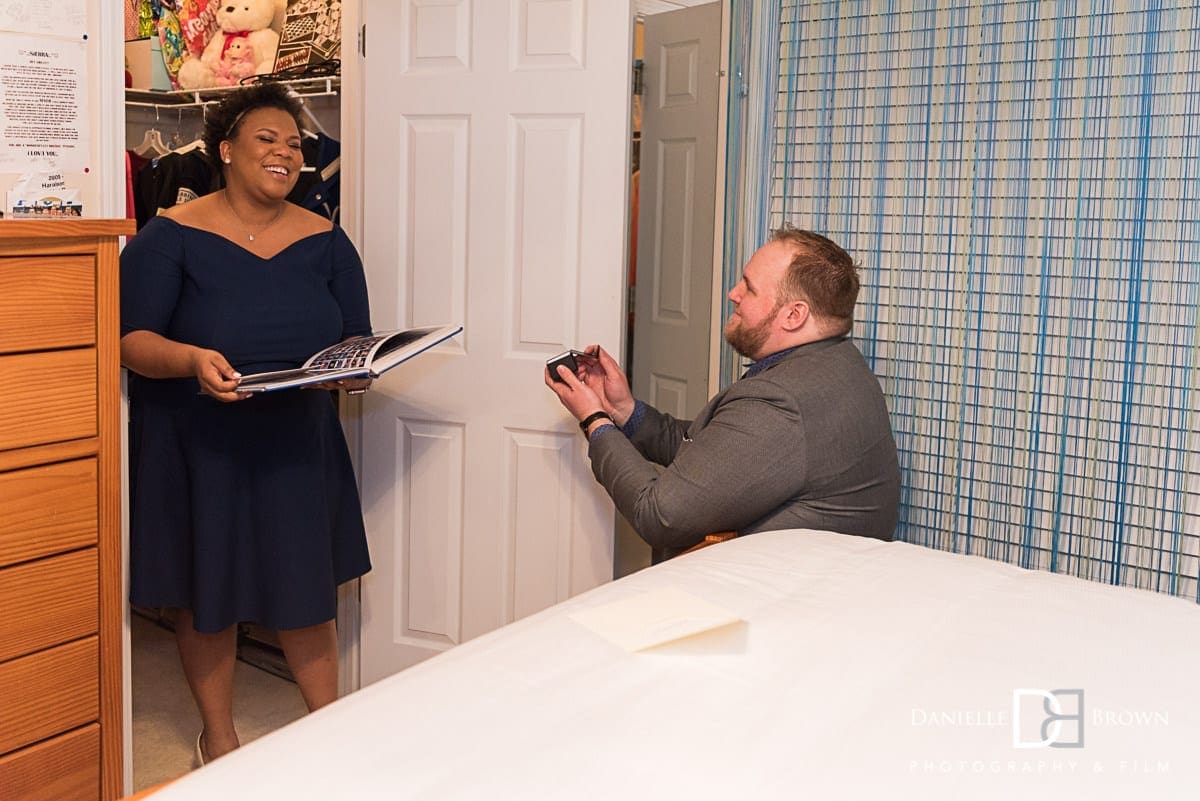 I feel like this moment is worth 1000 words.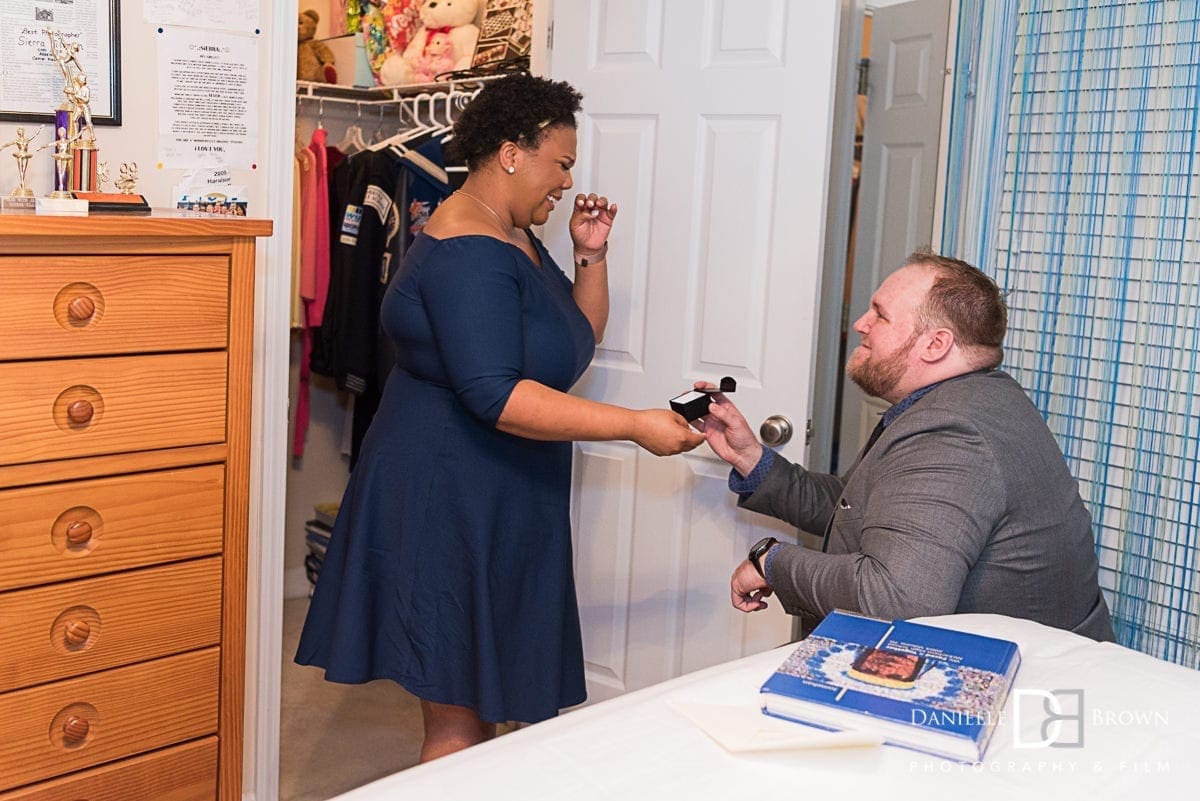 Sierra said YES!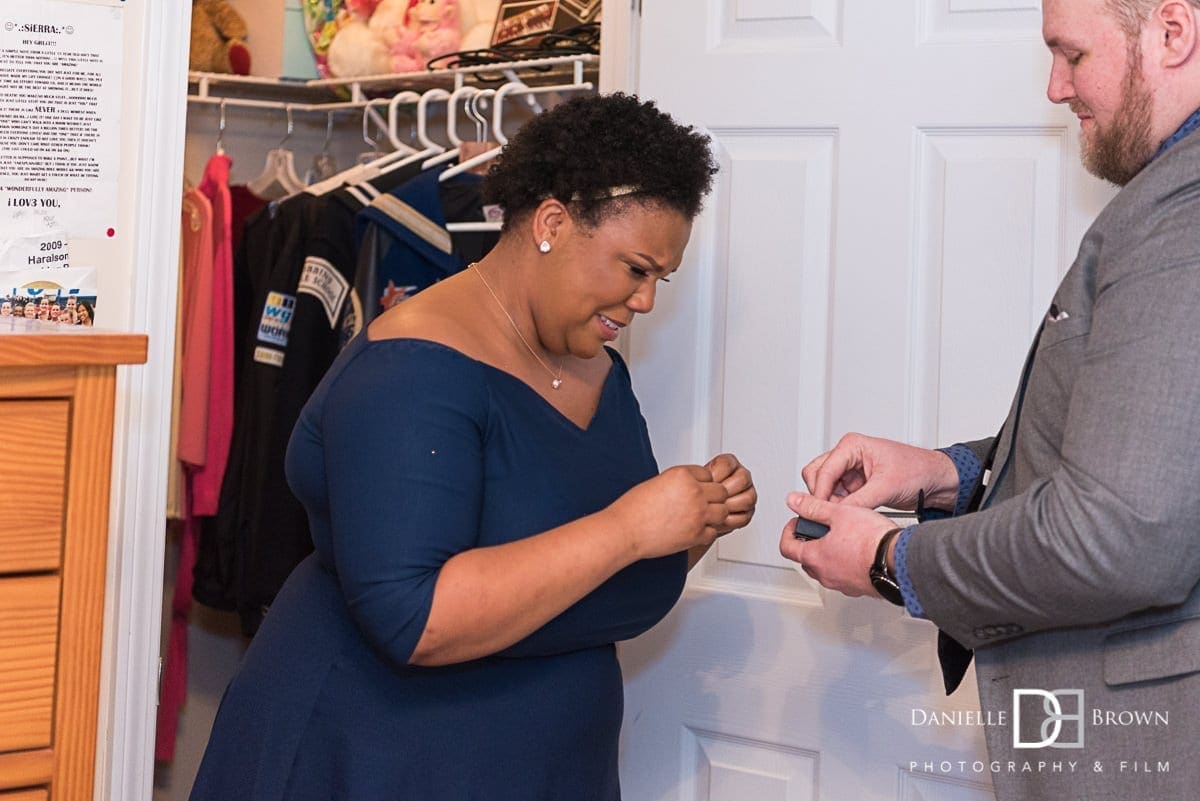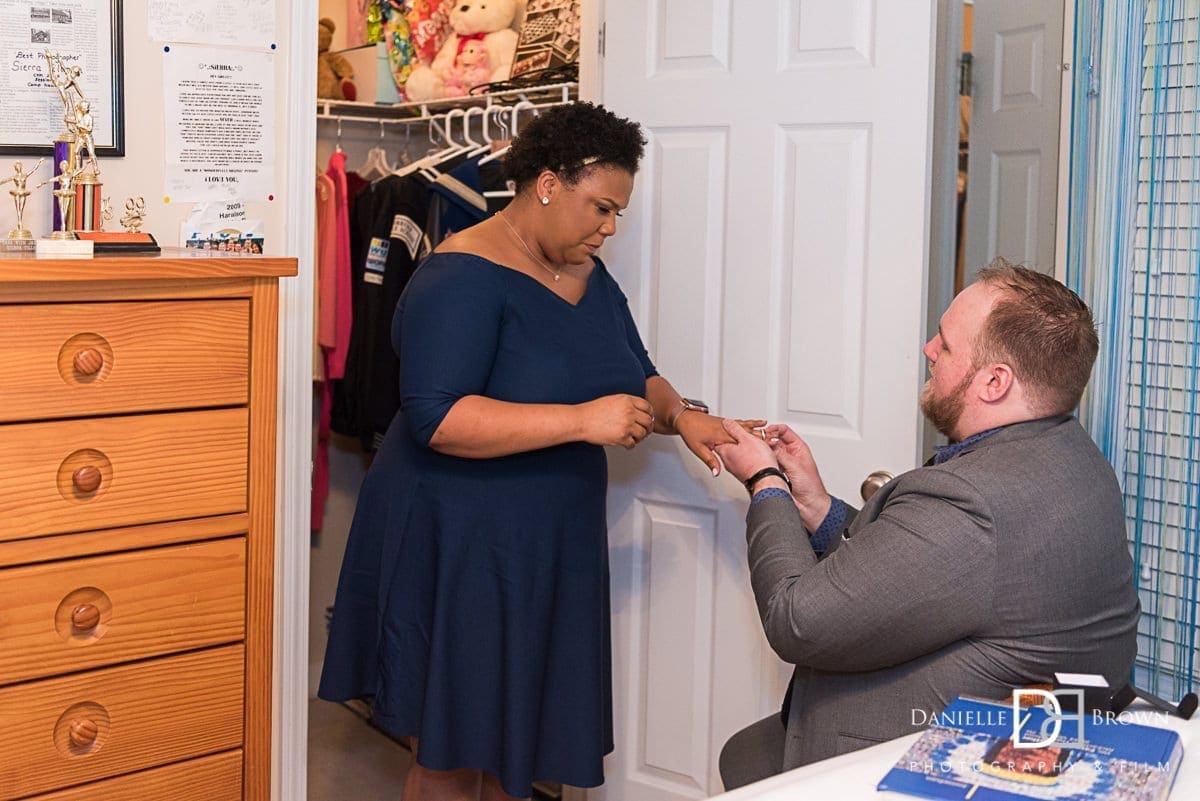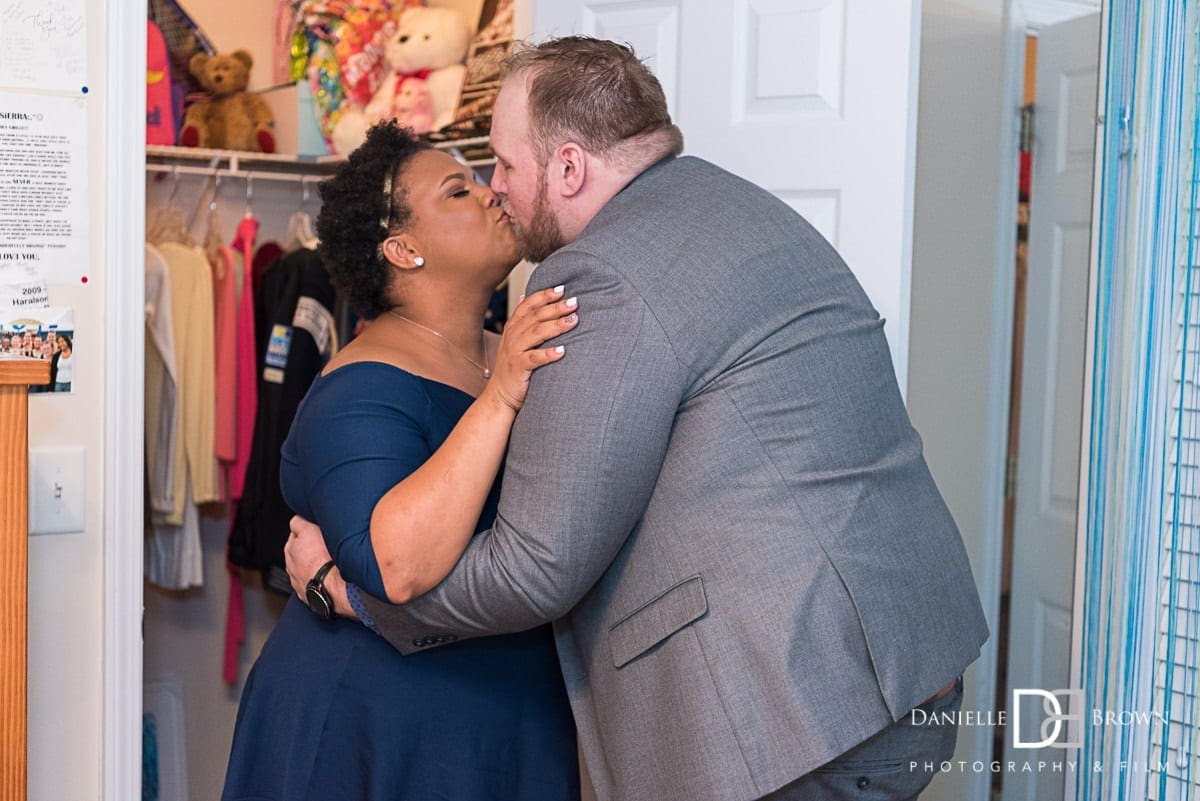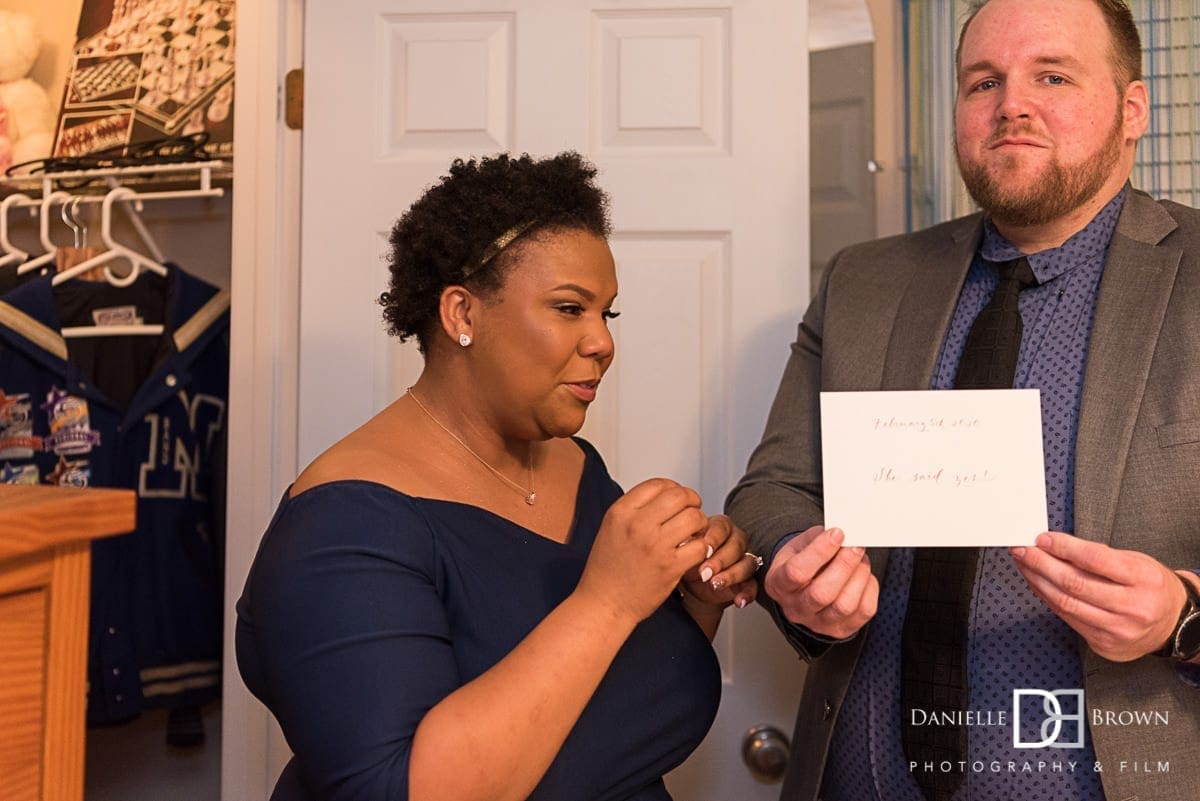 What Sierra didnt know, is Michael had predicted she's say "YES!" (He had it wrote on the back of card #5.)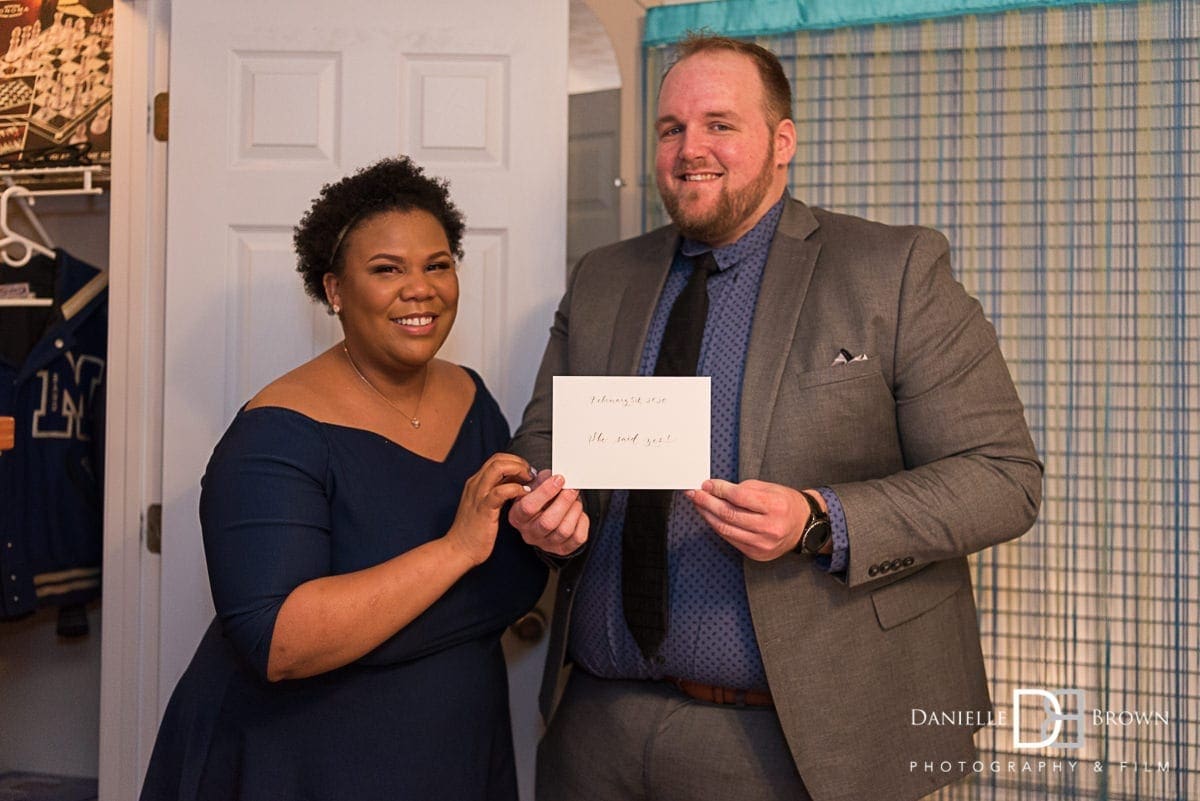 Michael really touched my heart. A big part of the reason he made his last "stops" just him & Sierra was to give her a little privacy for this highly emotional moment.
After that, Michael & Sierra joined their friends and family for their small engagement party.
Post-Surprise Engagement Party
Michael and Sierra came down and celebrated their engagement with their closest friends and family!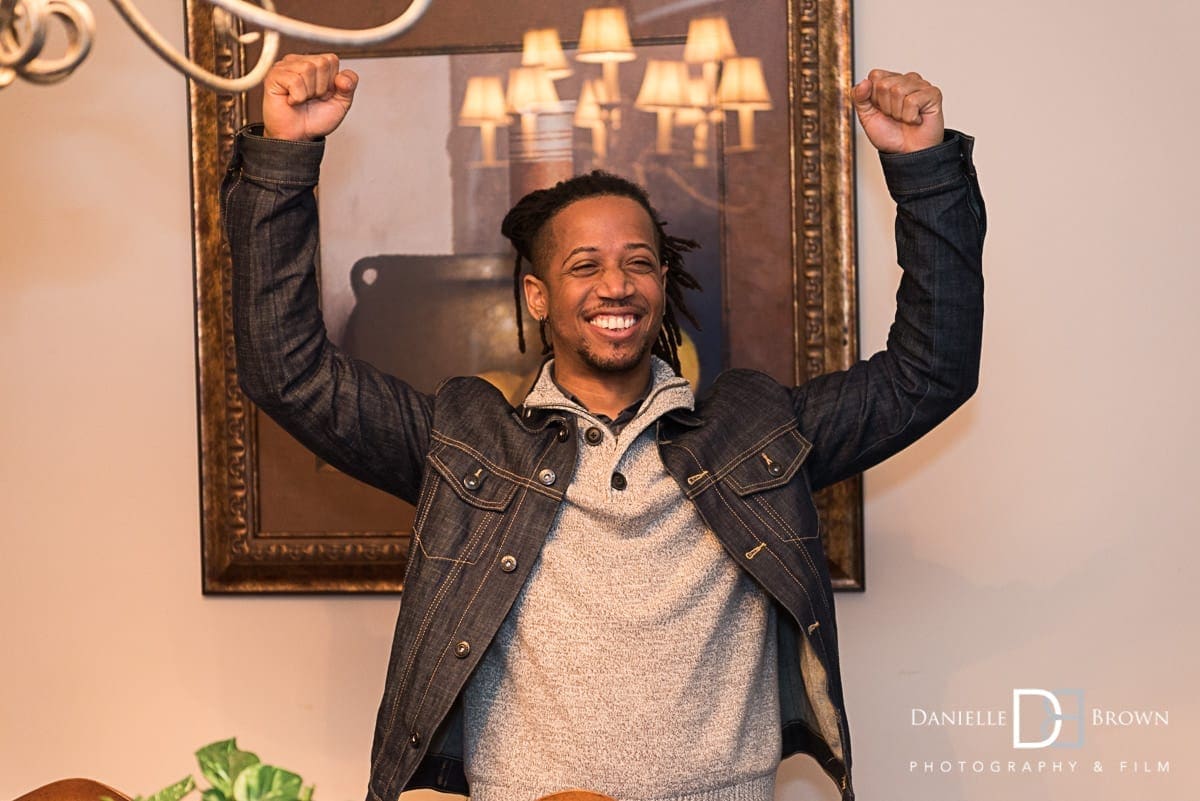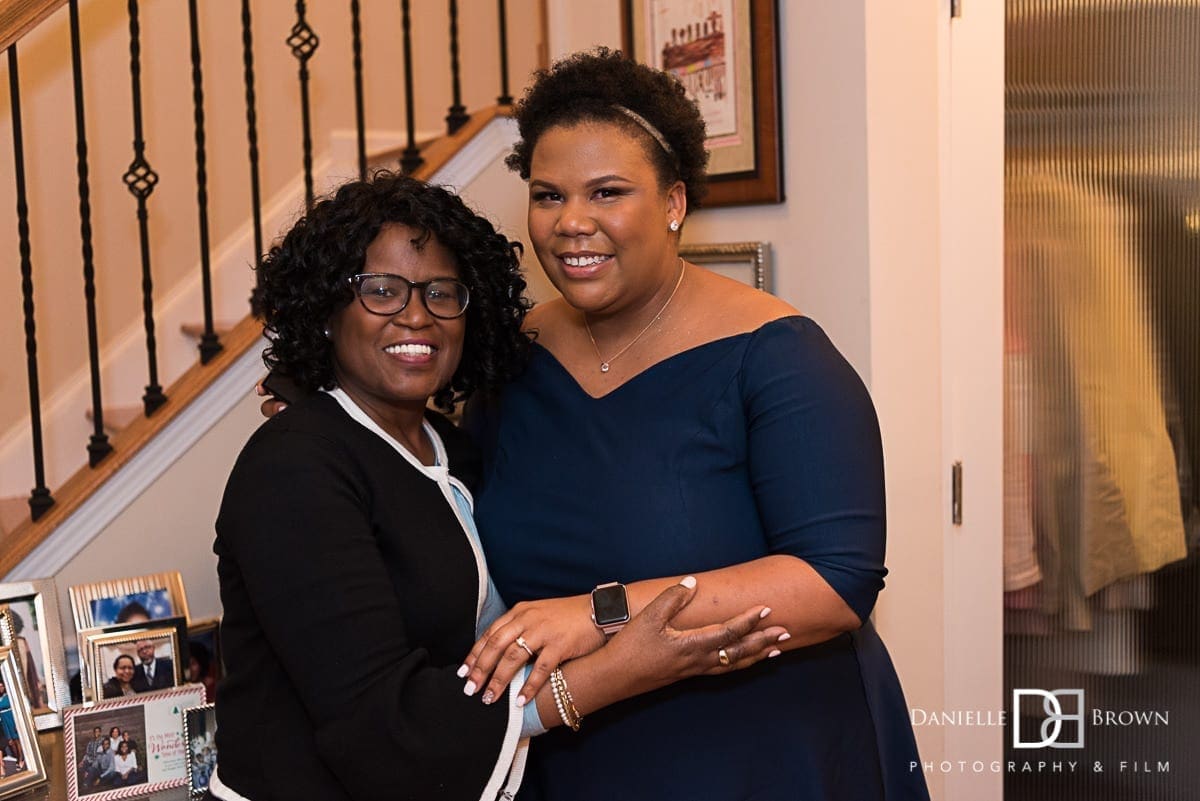 Sierra with her mom.
Michael's friends LOVE the bling!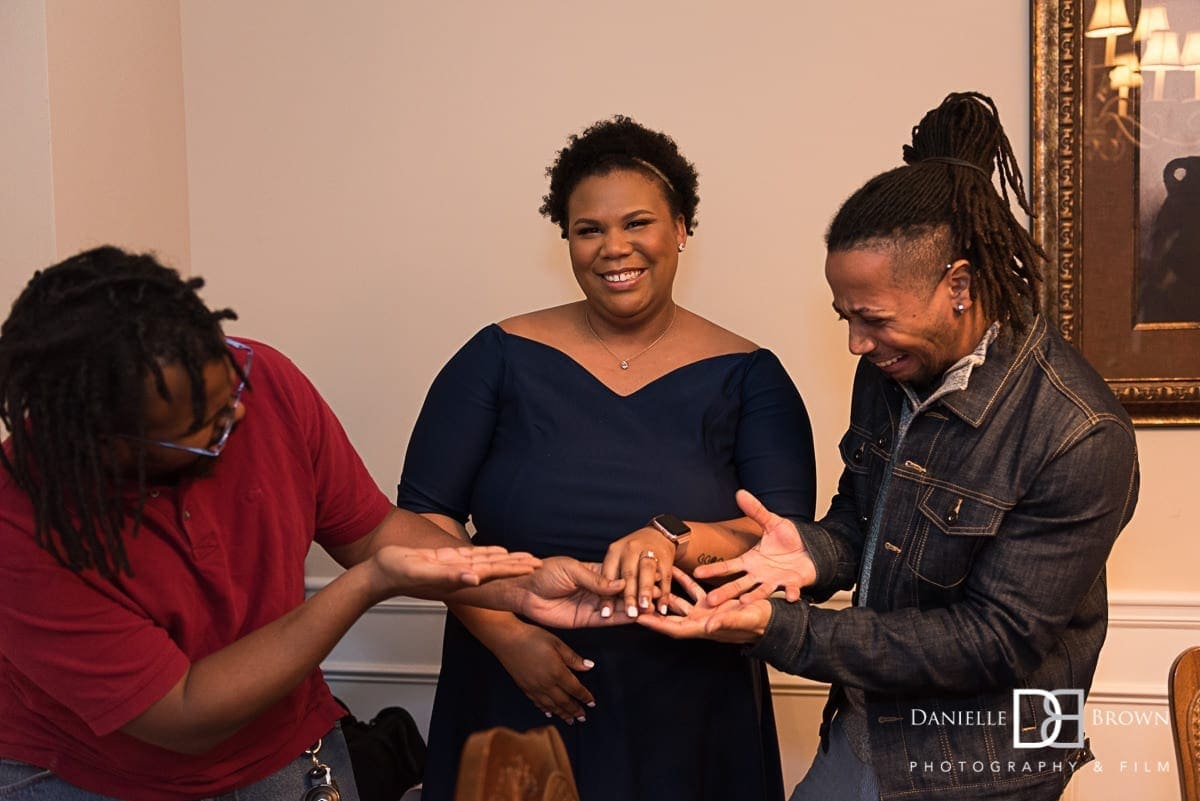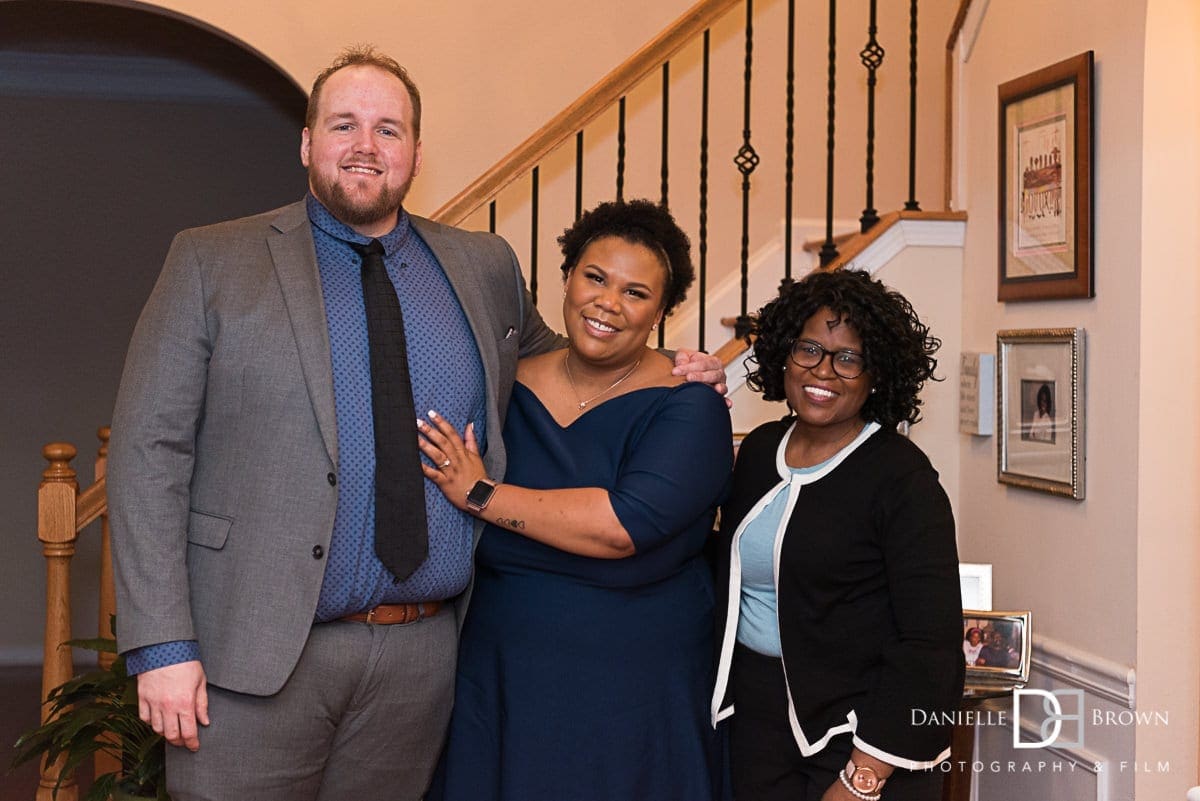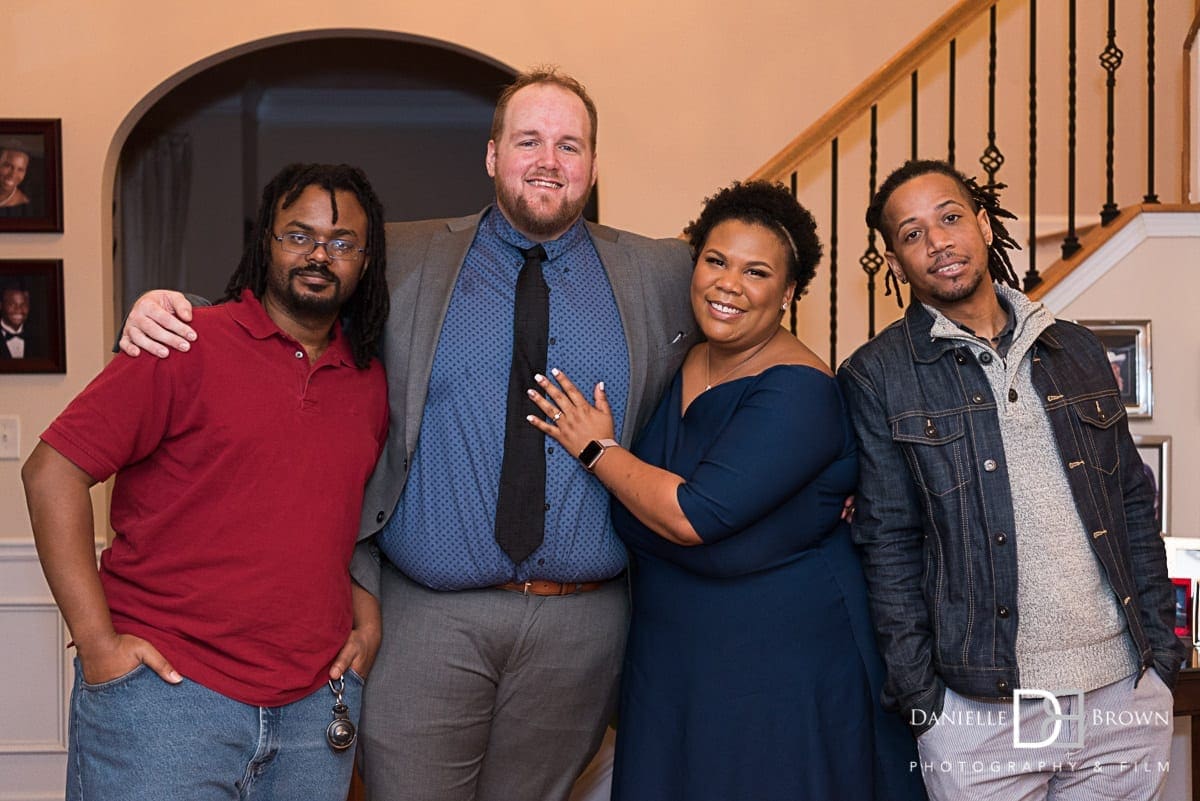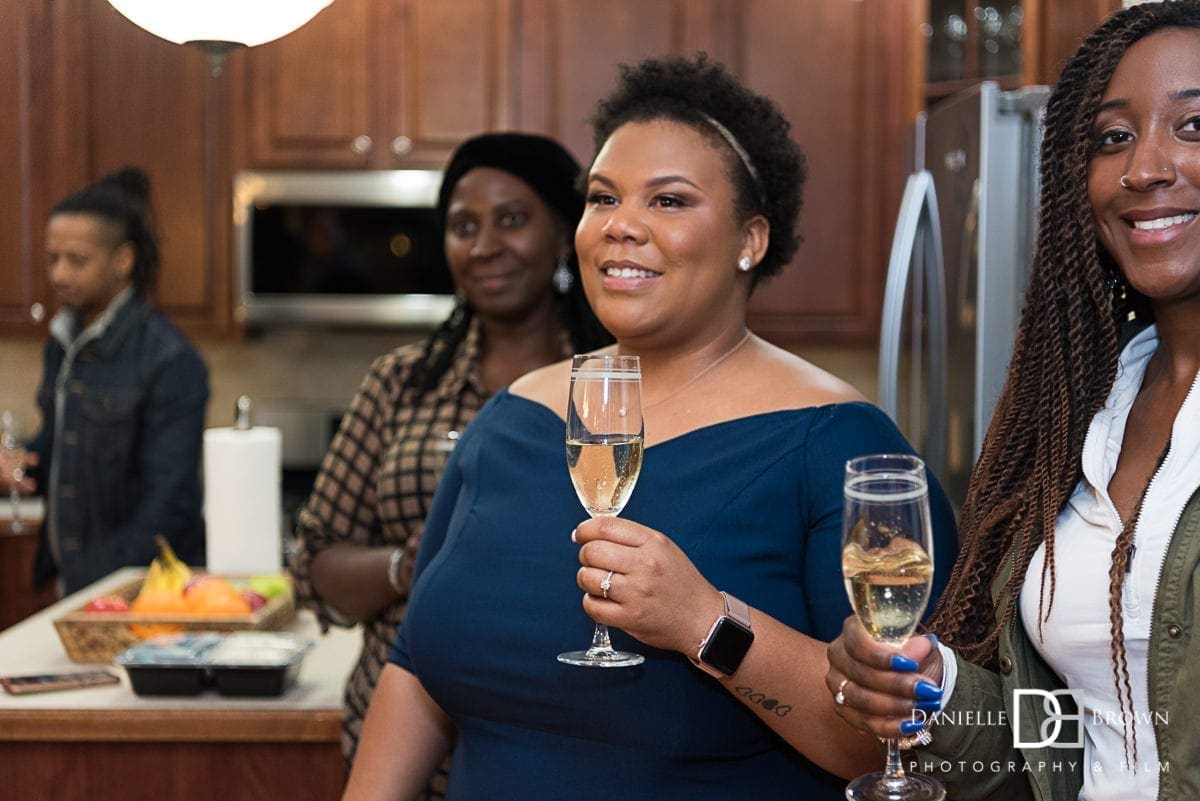 Sierra's mom toasted the newly engaged couple. She was super happy for them!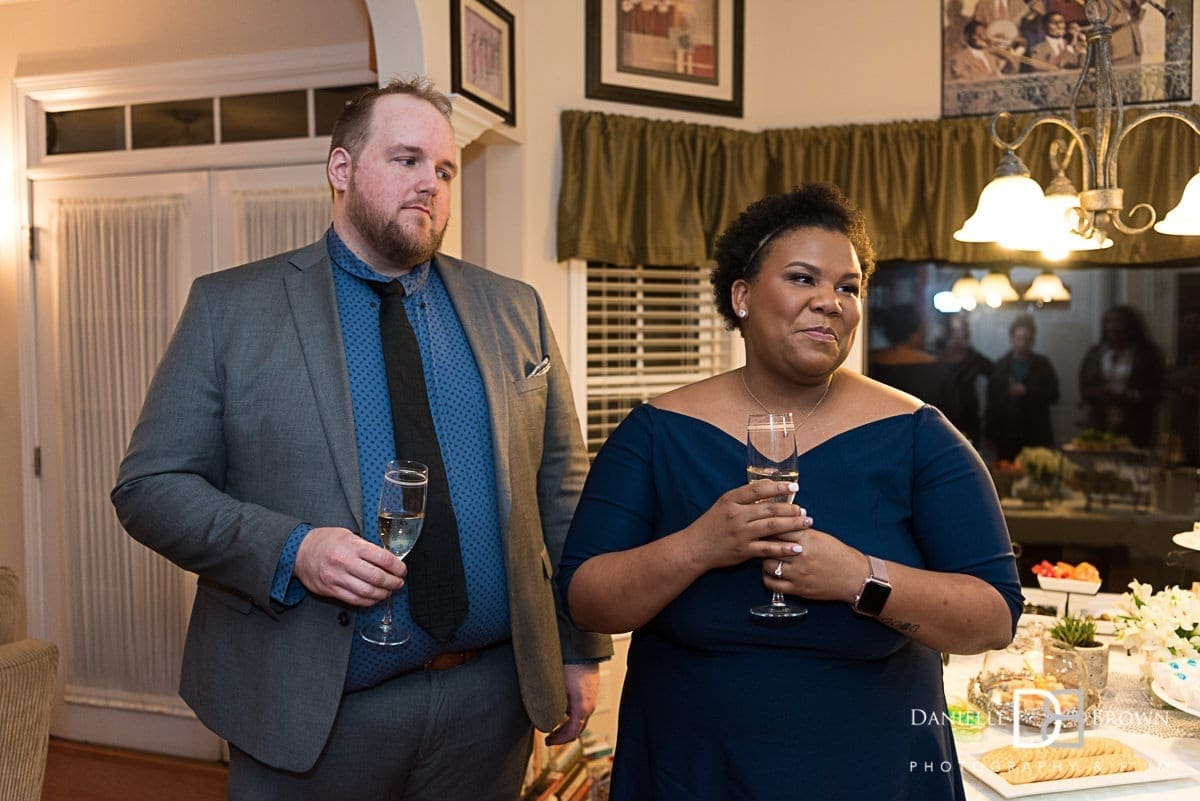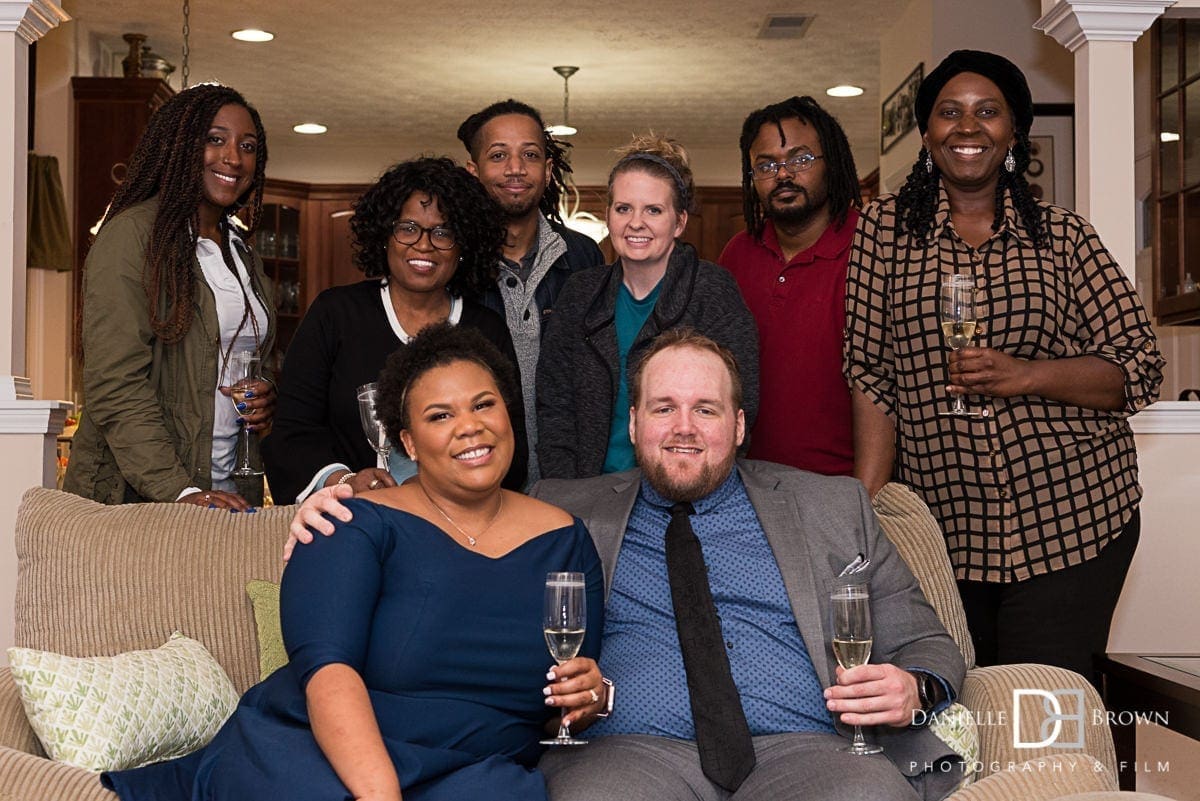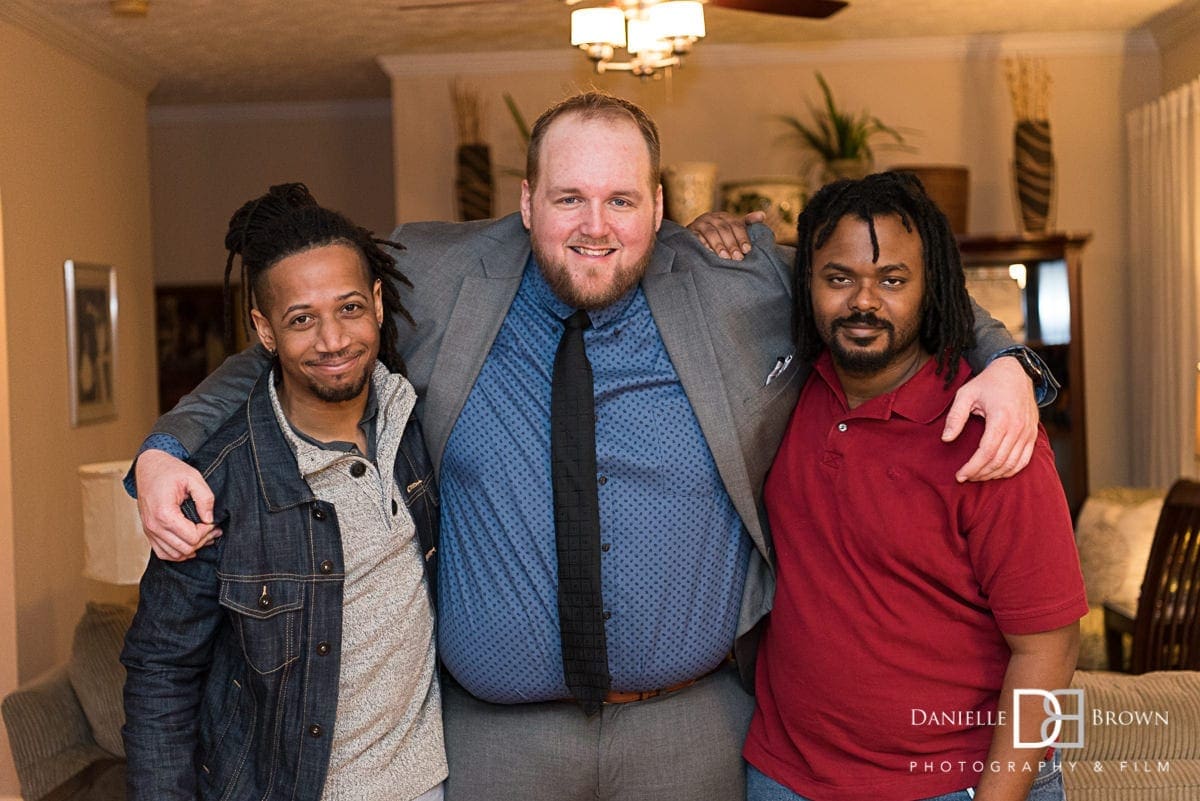 Mini-portrait Session!