Hector & Twyla | Surprise Proposal Botanical Garden
session type: Atlanta Botanical Garden Surprise Proposal
location: Atlanta Botanical Garden, atlanta ga
photographer: Danielle Brown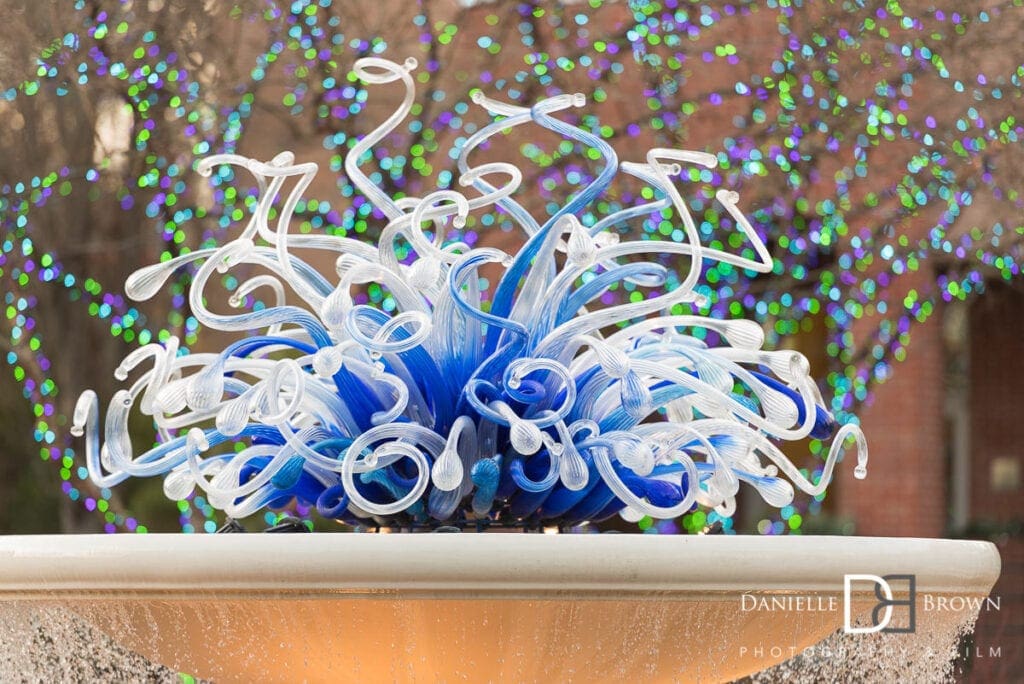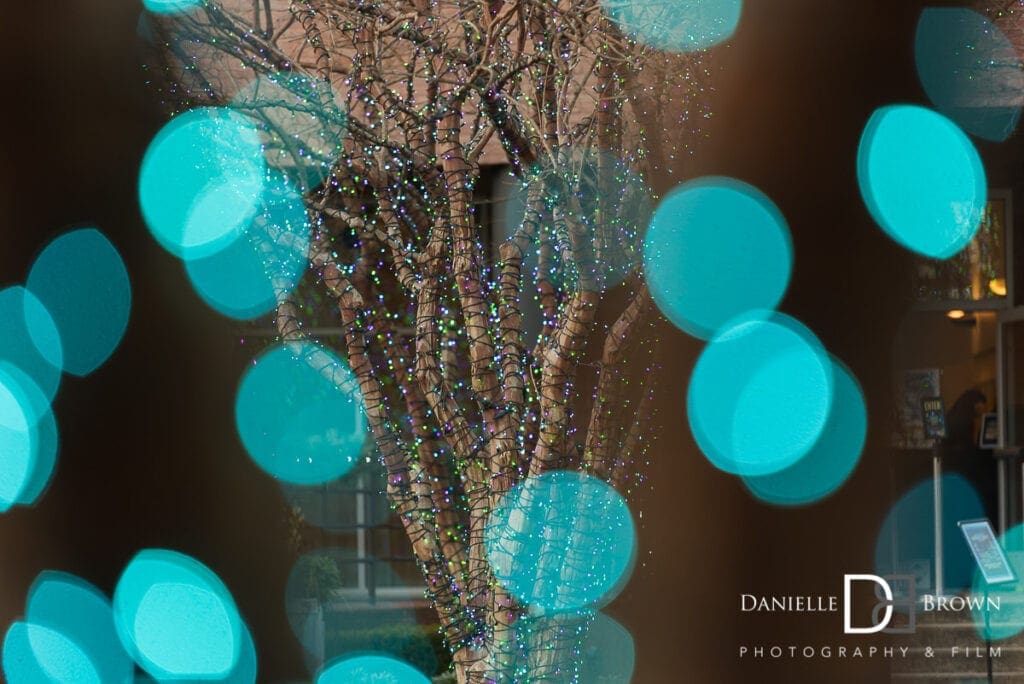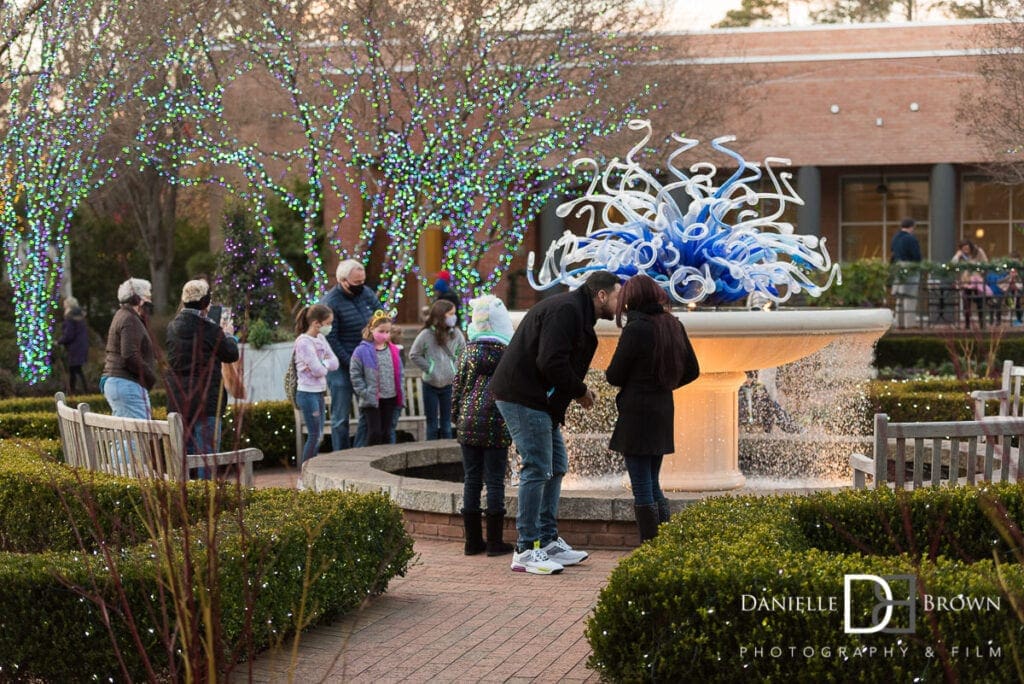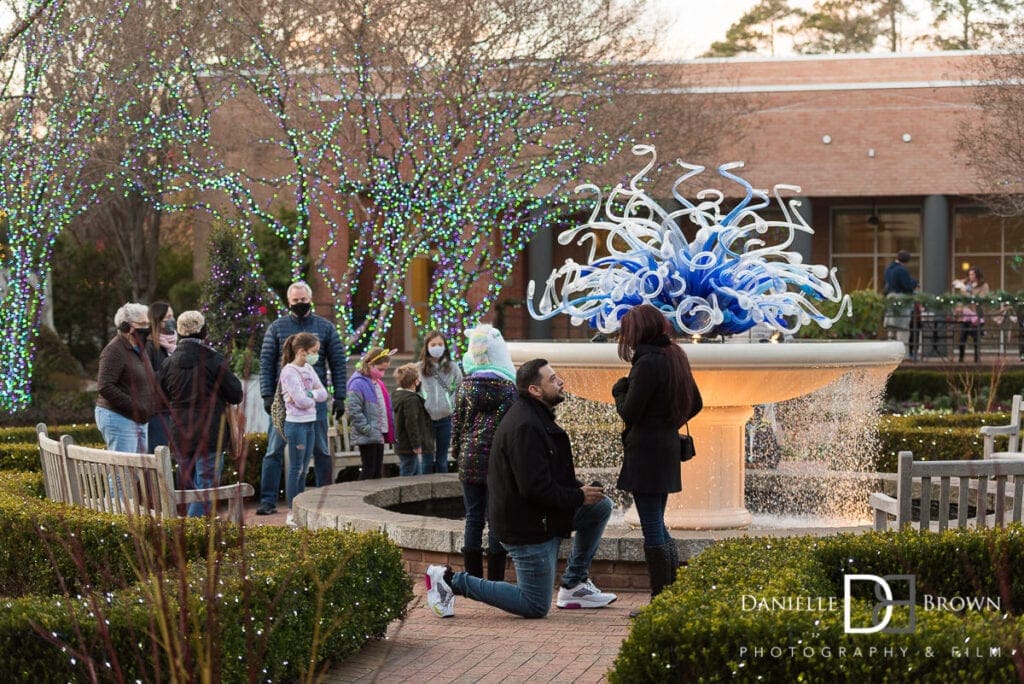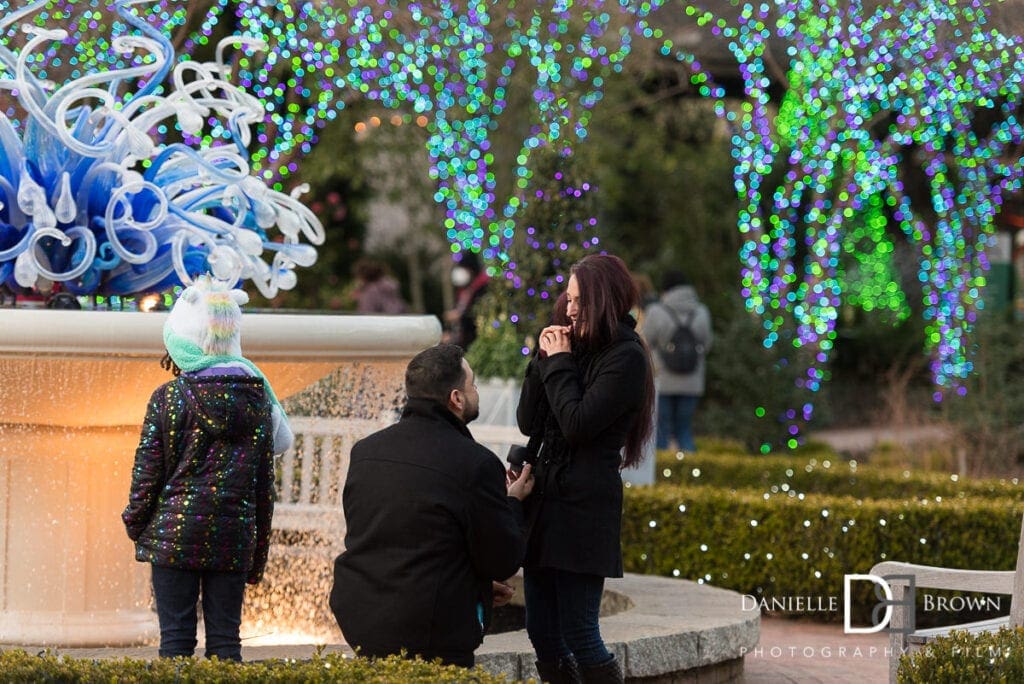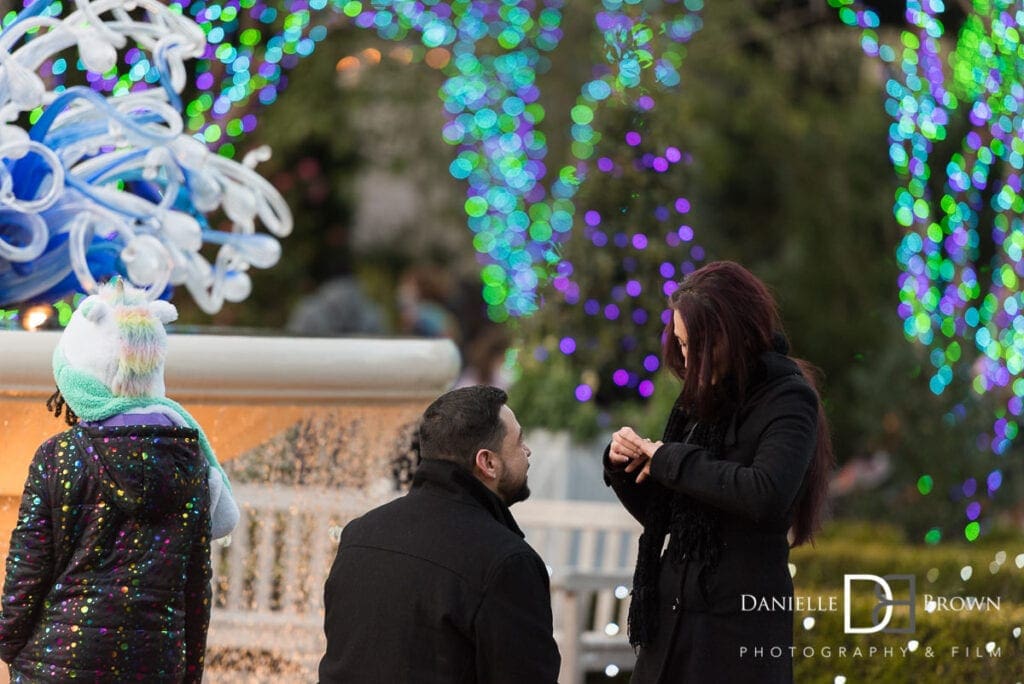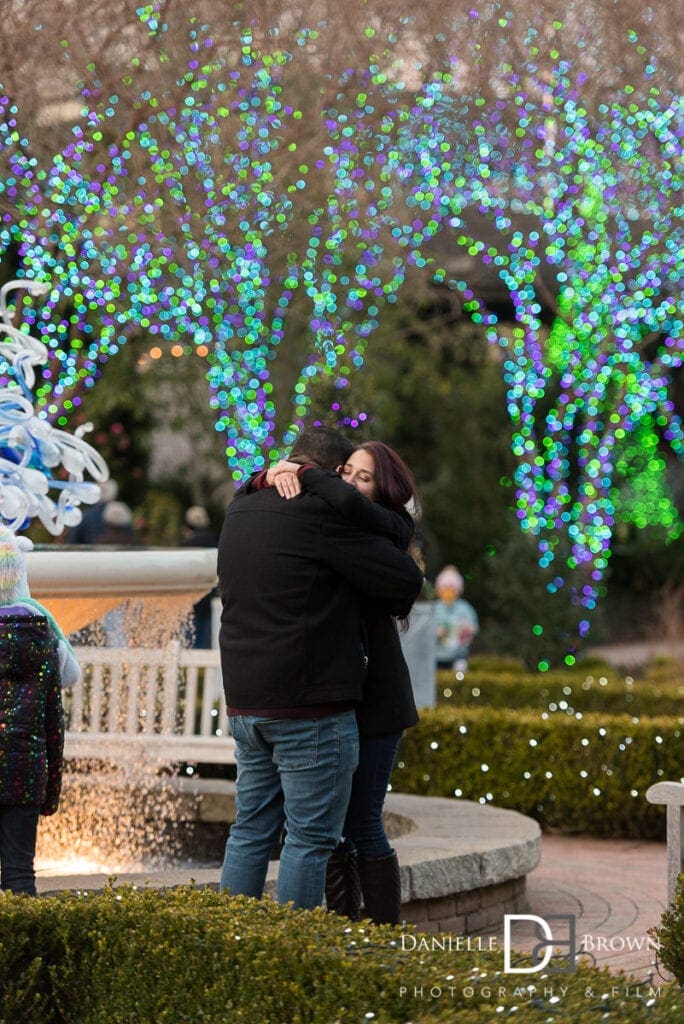 Hector reached out to plan the perfect surprise proposal at Atlanta's Botanical Garden. From late November to early February, Atlanta Botanical Gardens features a spectacular evenings, Nights of Lights. Nights of Lights is an annual favorite for surprise proposals. Hector was no different. He wanted to make a really special proposal for Twyla and her daughter. Hector ultimately chose to propose at the Twinkling Terrace. One of my favorite parts of photographing a Nights of Lights surprise proposal is to watch the couple or group arrive.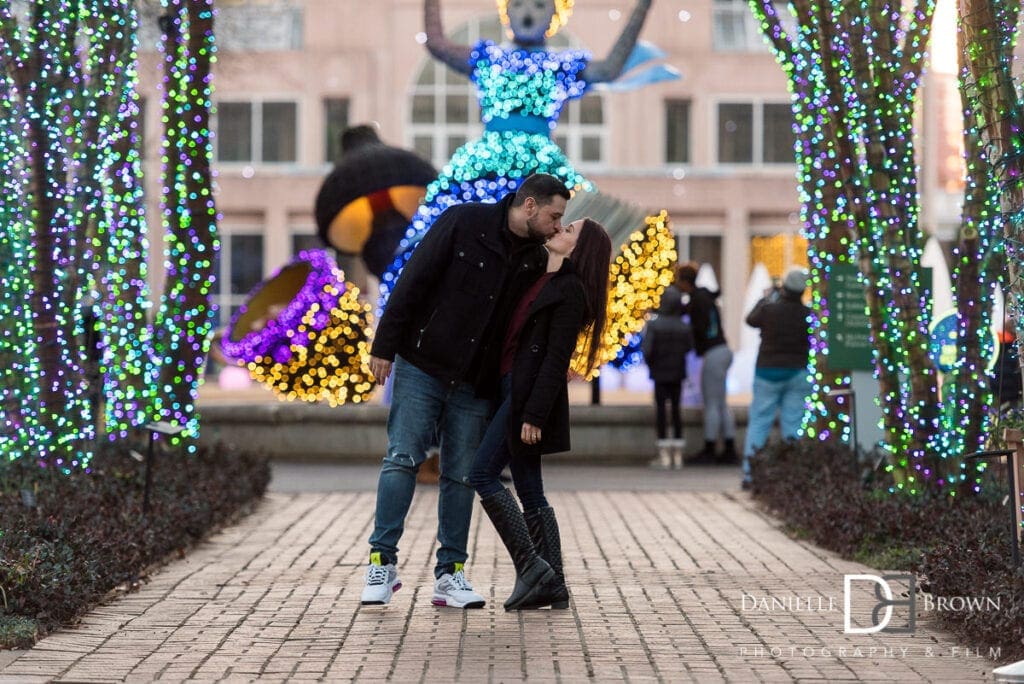 The perfect time for a surprise proposal in the winter is just a few minutes before sunset. With the actual proposal photographed just before dark, the sun sets gives the perfect setting for after-dark portraits. There's a couple tricks to the Nights of Lights surprise proposal after dark, however. You have to be a total master of shooting at night.
Surprise Proposal Botanical Garden – After the proposal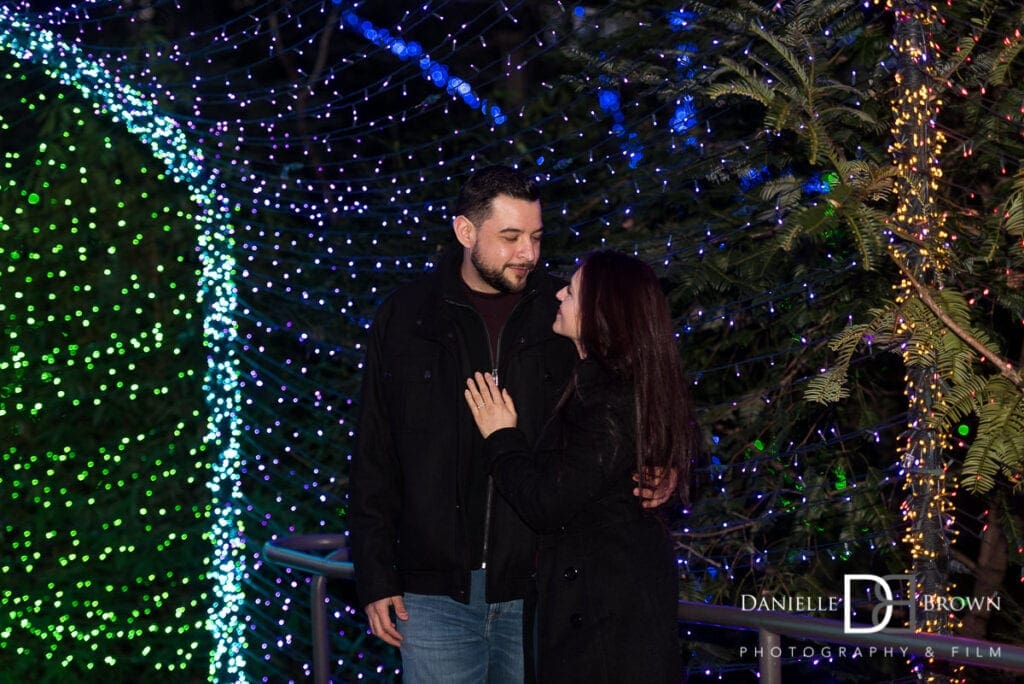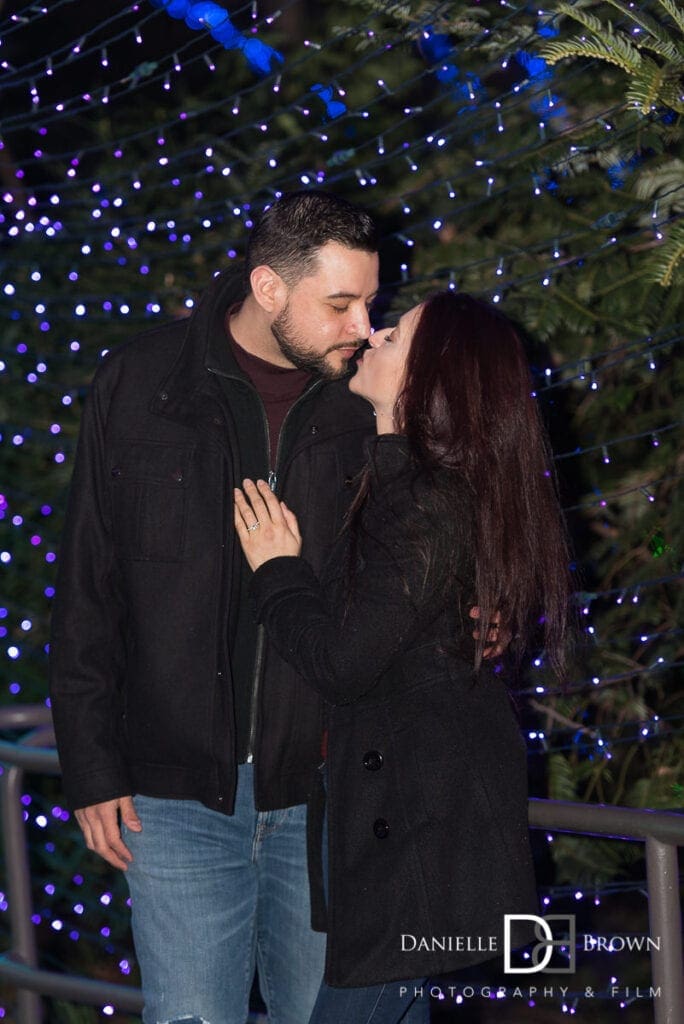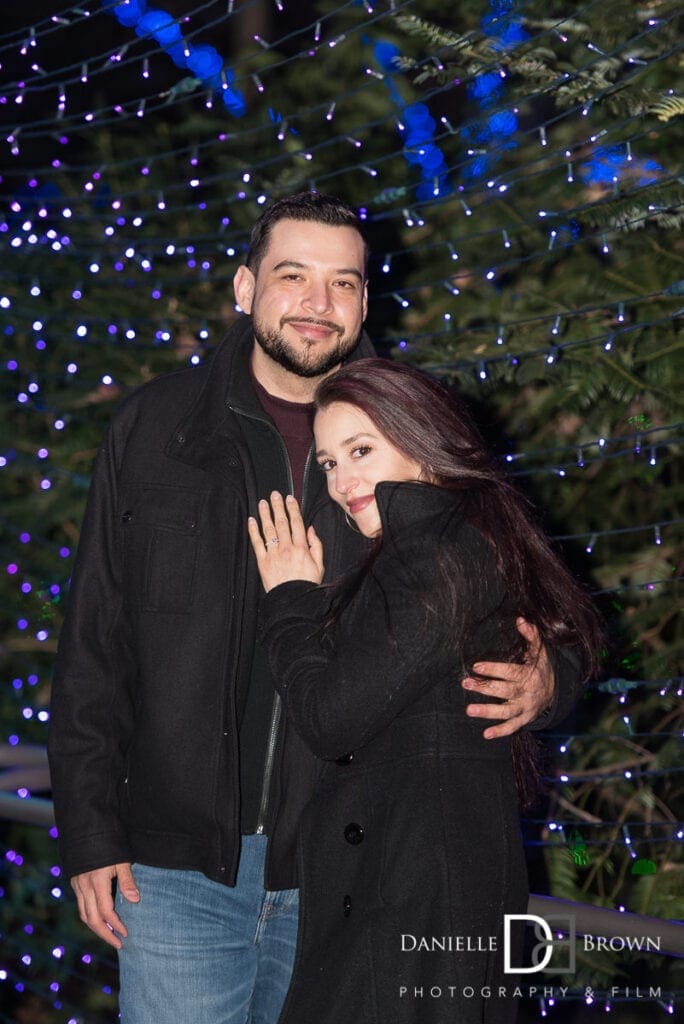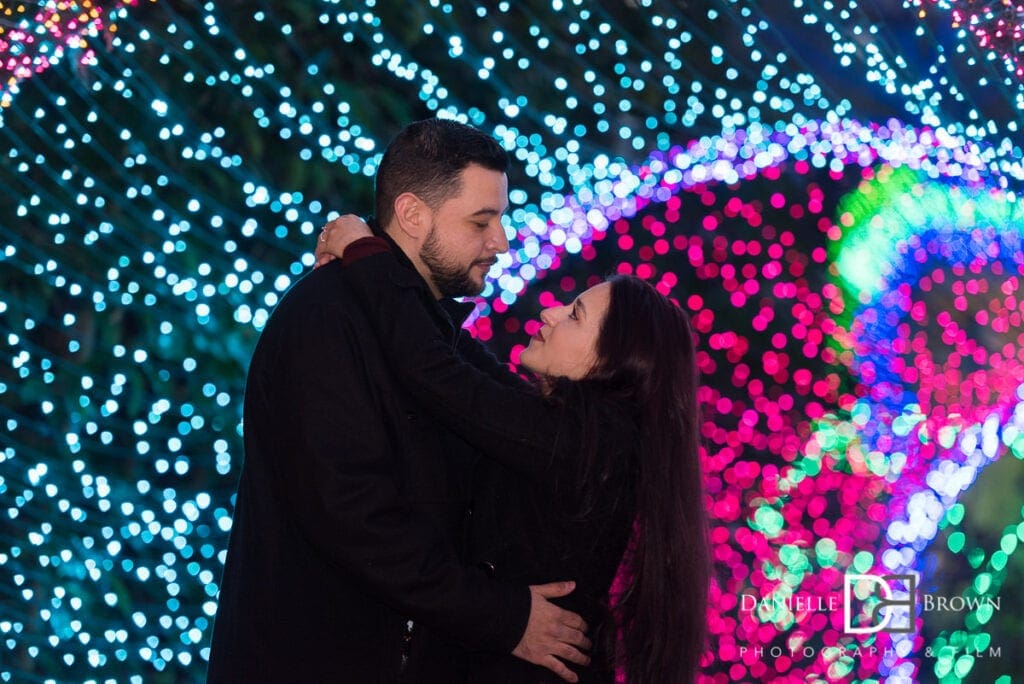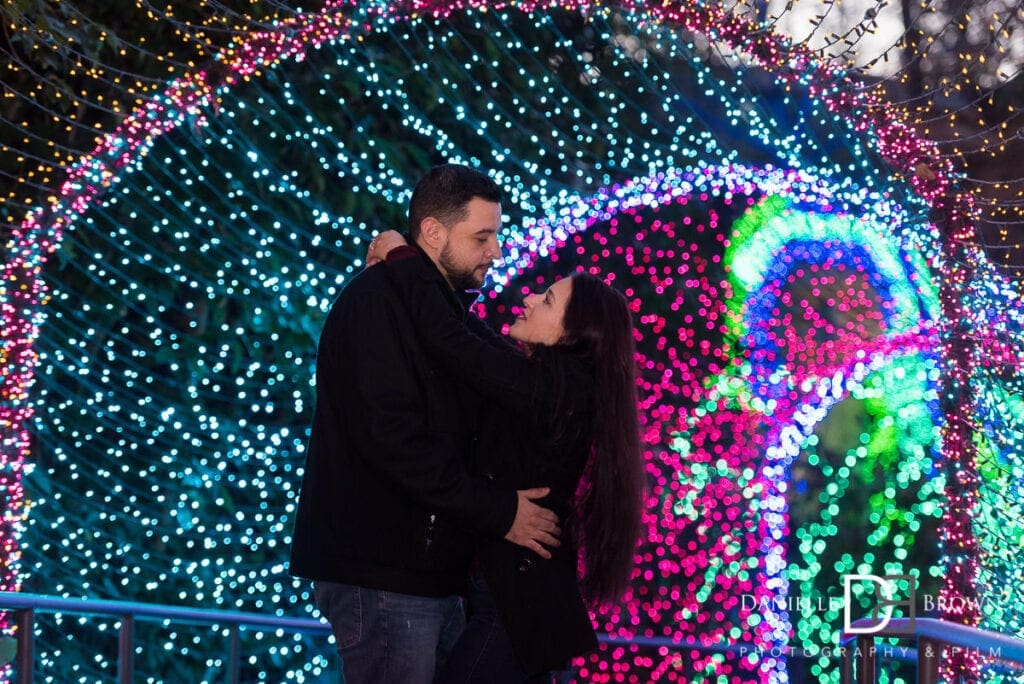 Hector and Twyla had a really cute story. They both worked at the same company. Hector noticed Twyla and started coming up with excuses to stop by. Before you know it, they were dating. After that, there was really only one thing left to do. Hector needed to get all the pieces in place for a surprise proposal at the Botanical Gardens.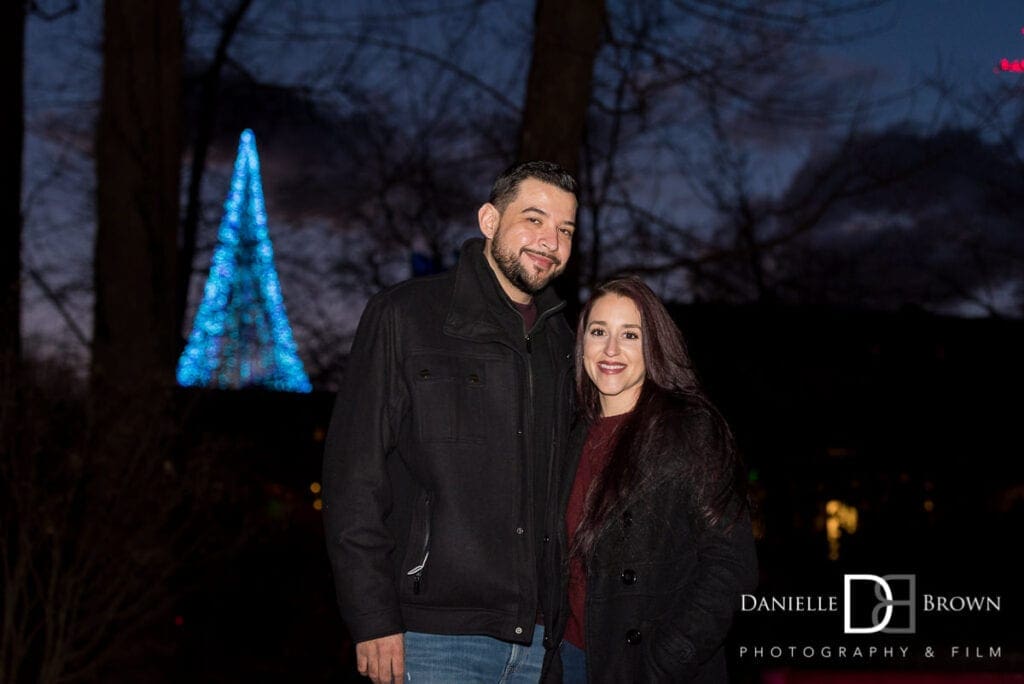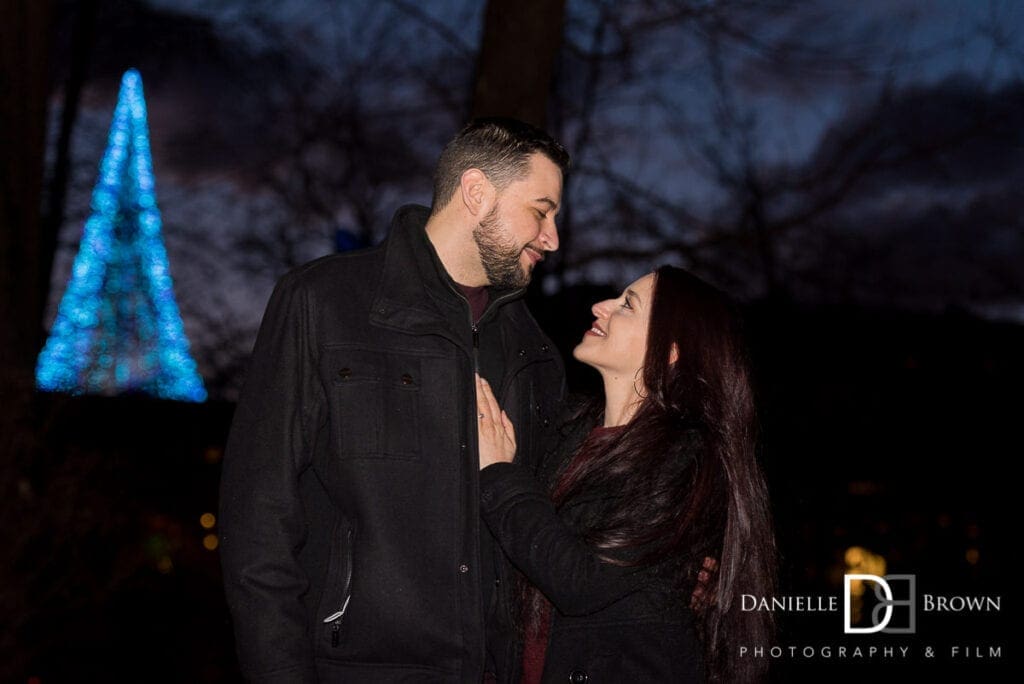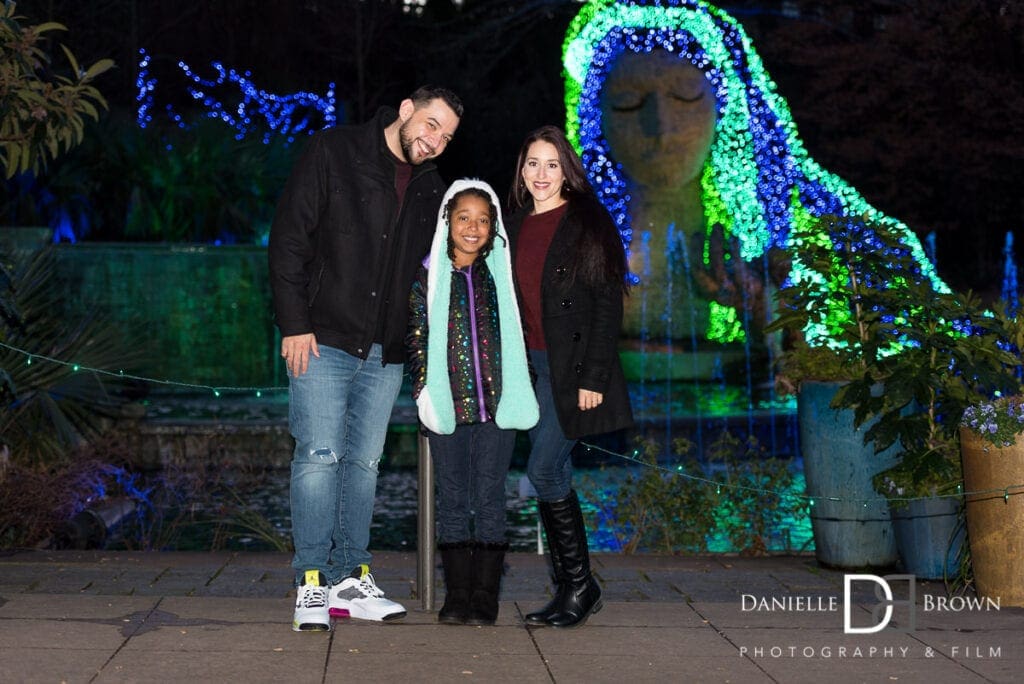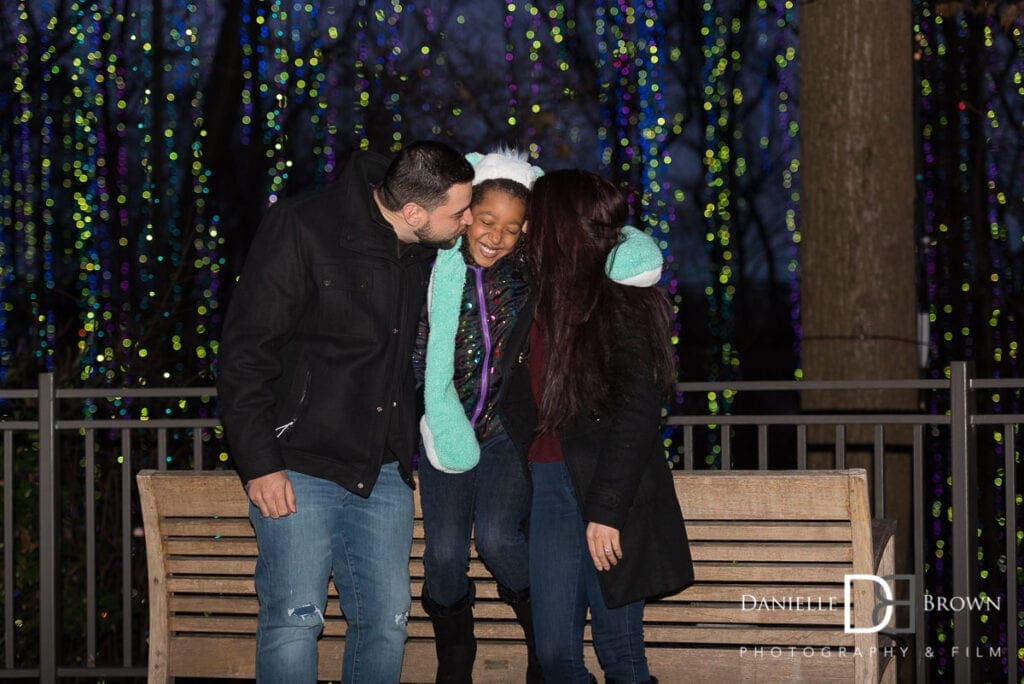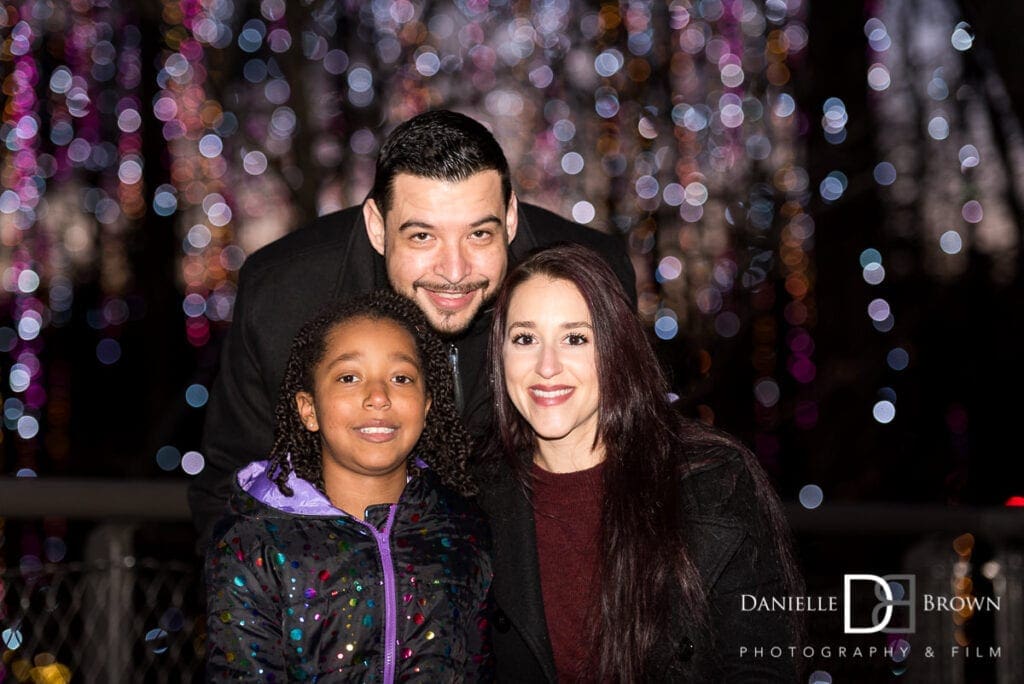 It was really important to me that we included Twyla's daughter as much as possible. Hector didn't just ask Twyla to be his wife. He asked her daughter to be his step-daughter as well.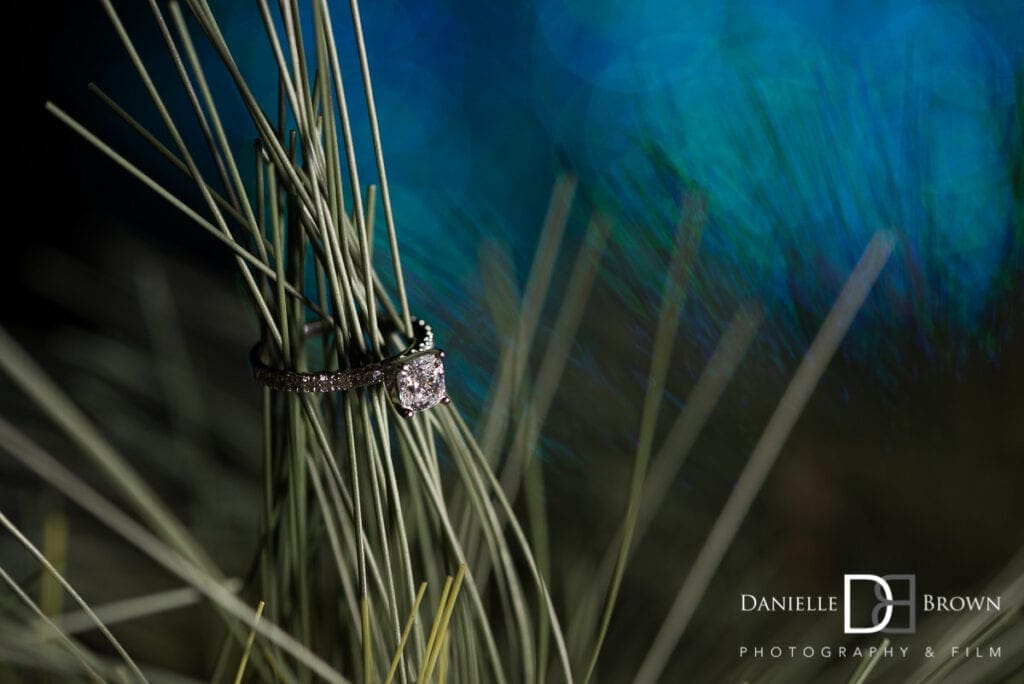 Atlanta Botanical Garden's nights of lights display is so beautiful. The Tunnel of Light is a favorite for  pictures. Transformed, the Ice Goddess is a cool blue sister of the normal Earth Goddess perennial massive topiary at Cascade Gardens. Nature's wonder, sheets of twinkle lights timed to orchestral music for all to enjoy.