vineyard wedding north ga | chadwick
Becca + Andy
Date: Saturday, March 30, 2013
Ceremony & Reception: Montaluce Winery & Le Vigne Restaurant, Dahlonega GA
Wedding Photography: Dani Brown
Straight up, this vineyard wedding North GA was amazing!
As much as I love working with all of my couples, this wedding was probably my favorite of 2013. Bar-none, this wedding became my most short-notice wedding. My previous record was eight days. This one beat it. Andy's mom, Lee, called me on Tuesday, to see if I was available for Andy & Becca's vineyard wedding North GA that Saturday.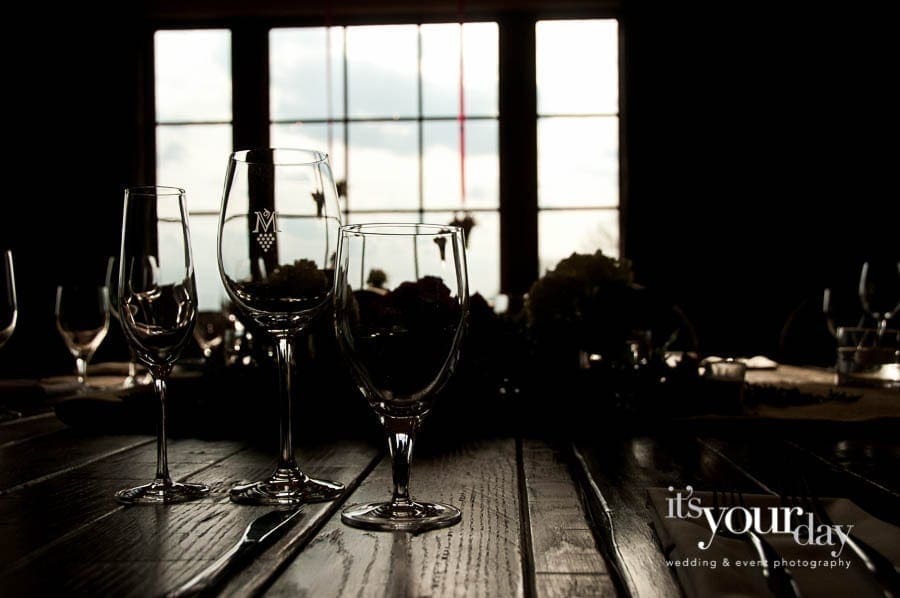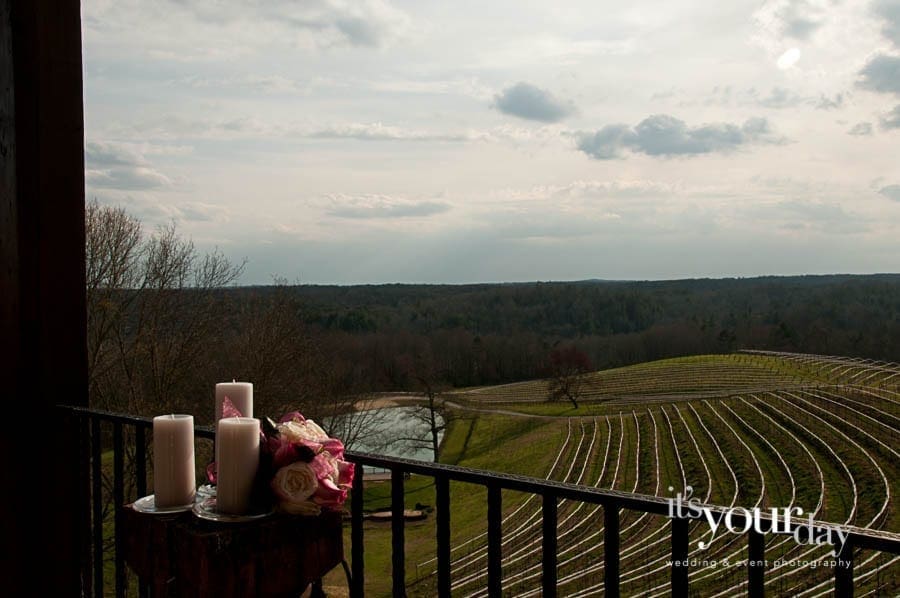 The view from Becca & Andy's ceremony space.
Becca had a note & gift for Andy.
One of my favorite moments at the beginning of the day was when I met Becca, her mom and her mother-in-law. Becca has a full sleeve on her right arm, as well as a large tattoo on her right shoulder blade. The direction I got from both mothers was "SHOOT HER FROM THE LEFT!"
Dani: Becca, do you like your tattoos?
Becca: Love 'em.
Dani: OK, cool. Here's what we're going to do. This will take a bit longer for pictures, but we're going to do each pose from both sides. That way we make everyone happy.
Becca: Sounds good.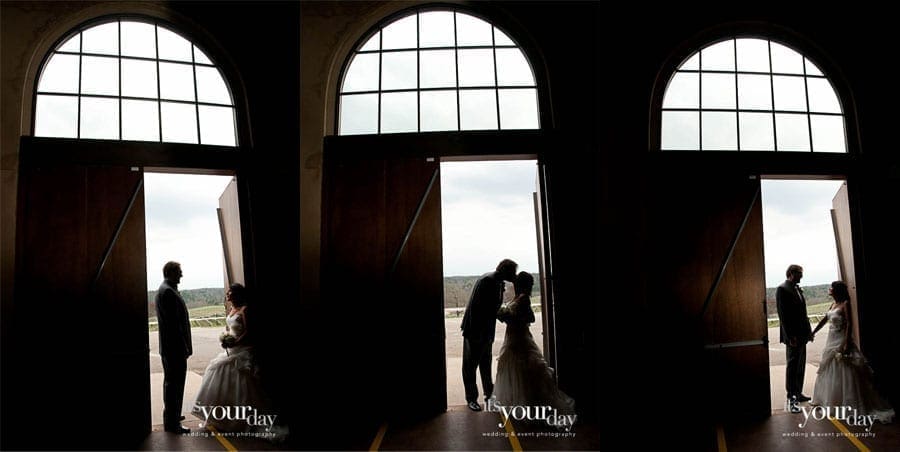 Becca & Andy's vineyard wedding North Ga was so beautiful. After getting ready pictures were made, a small intimate group of friends took over the second floor of Le Vigne, which is typically reserved for small, private parties. Their ceremony was held on the balcony, the vineyard, mountains and setting sun set the backdrop for their vows.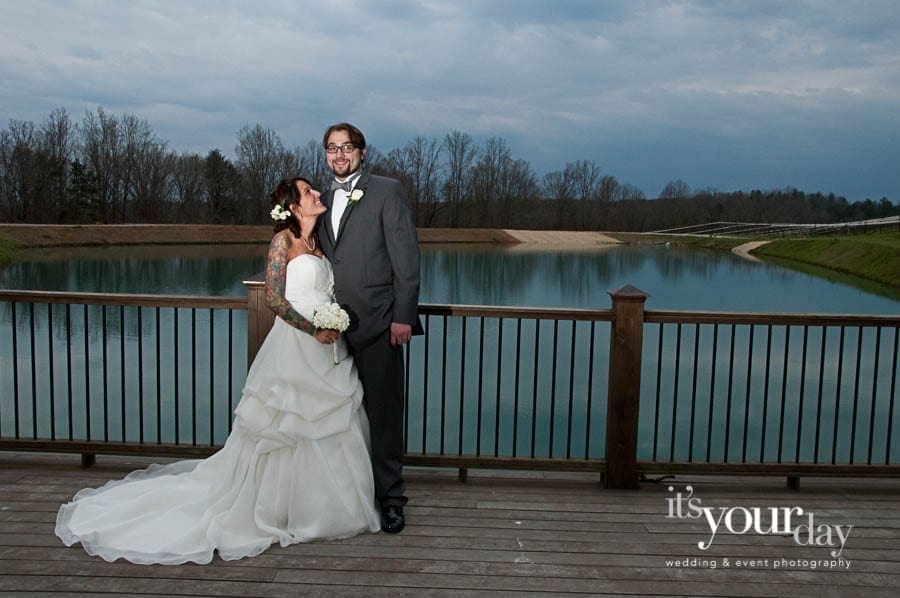 It was dusk by the time we did Becca & Andy's formal portraits and it was brilliant.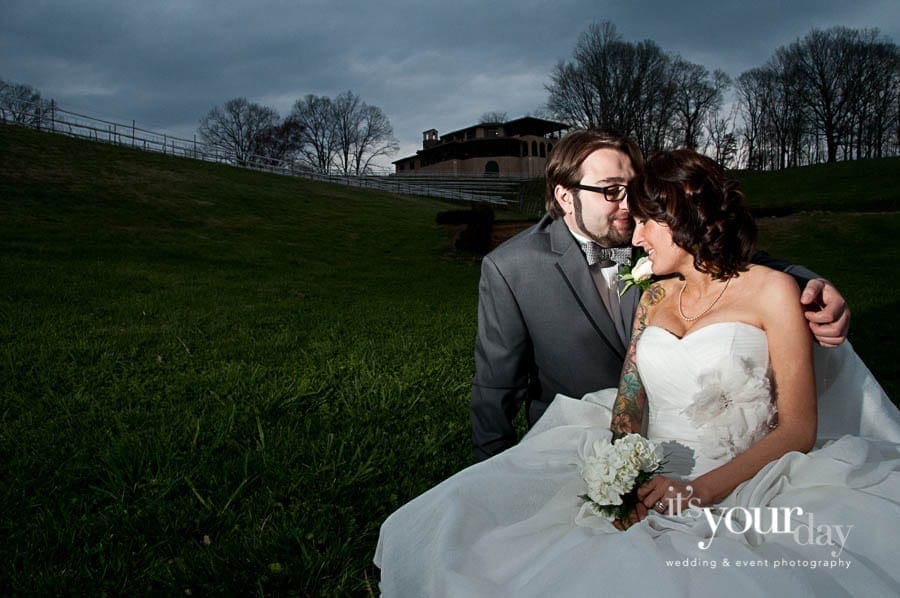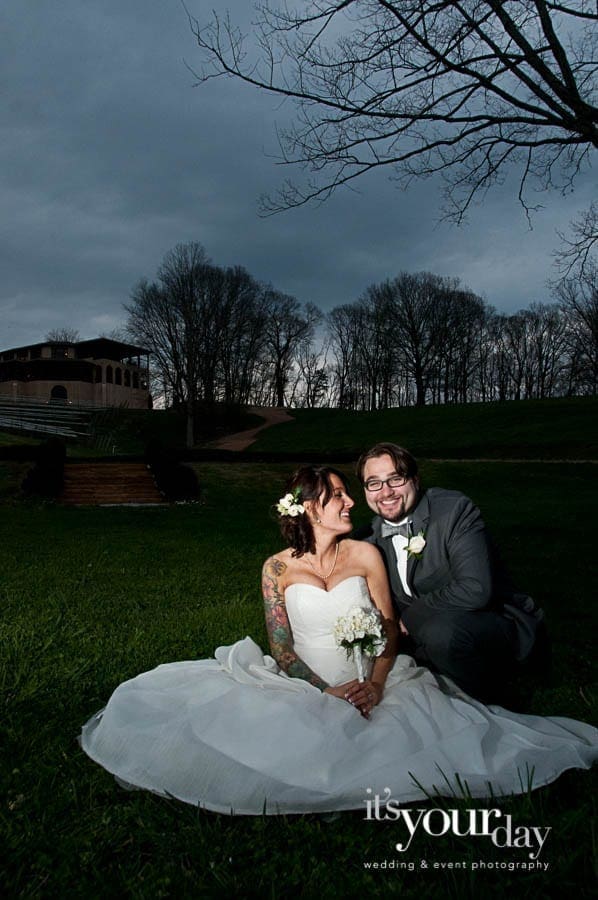 Afterwards, the three of us got back up to the reception space, just before a massive storm rolled in. The crack of lightening lit the sky as a dramatic thunder storm played out nature's soundtrack for this vineyard wedding north ga. Good food, drink and music kept the party humming into the night. I said my good nights to a beautiful couple who would welcome their first child not three months later.