wyatt | atlanta wedding photography
Lori + Chance
Date: Saturday, April 19, 2014
Ceremony & Reception: Dockside on Lake Clara Meer & Dockside's Visitor Center
Flowers: Rittenhouse Designs & Events
Wedding Photography: Dani Brown & Matt Lovell
So a few things make me really proud of the wedding photography from this event.
#1. The weather on 4.19.14 was garbage. Not raining cats-and-dogs, but a light mist that made the day gray. Lori and Chance still had the ceremony outside, as planned.
#2. Lori and Chance thought about, made, and featured a hashtag. #takeachance >> Is that not too cute/too awesome?
#3. Lori DYI'd the stuffing out of this wedding.
#4. I have two words. Multi-tool. Is that two words or is it one word since it is hyphenated? The multi-tool "saves-the-day" moments included: unlocking the bride, her mom, her aunt and me from inside the bride's getting-ready room. The inside of the room had no doorknob. My favorite non-camera tool, also removed a tag and almost cut the cake.
When I first met Lori, she told me the story of how she and Chance reconnected. She was out in San Francisco on a business trip and they reconnected. San Francisco instantly became a center point to their romance.
When Lori and I toured the Dockside and Visitor Center, she pointed out how the columns reminded her and Chance of San Francisco. Note to Dani: take pictures here. Plus when it was raining, we had coverage from the weather.
In spite of the rain, they still had the ceremony on the dock. Even though the weather was not cooperative, Lori and Chance's guests were in high and sunny spirits.
Is it life imitating art or art imitating life? #takeachance was super cool to have. Lori and Chance were really happy to see me capture their first selfie moment as husband and wife.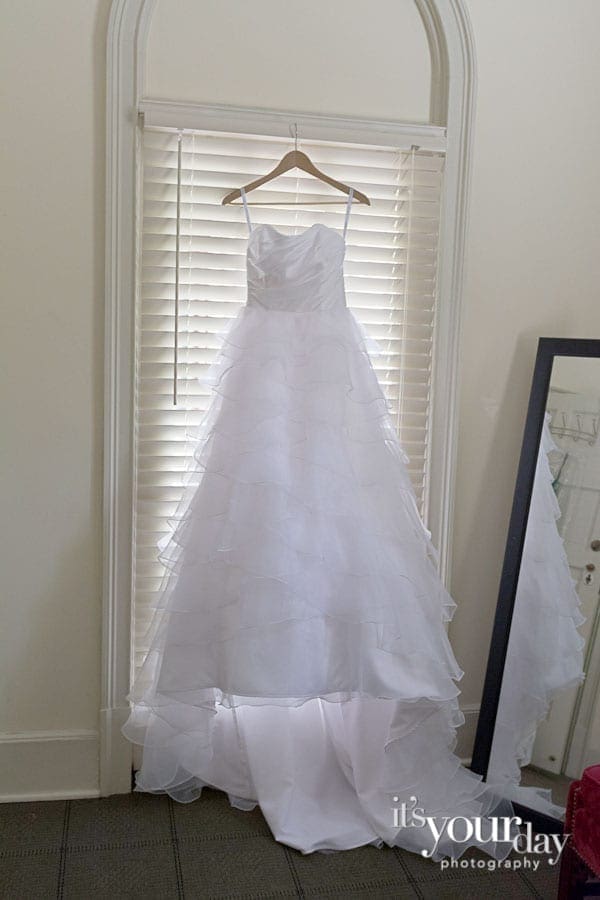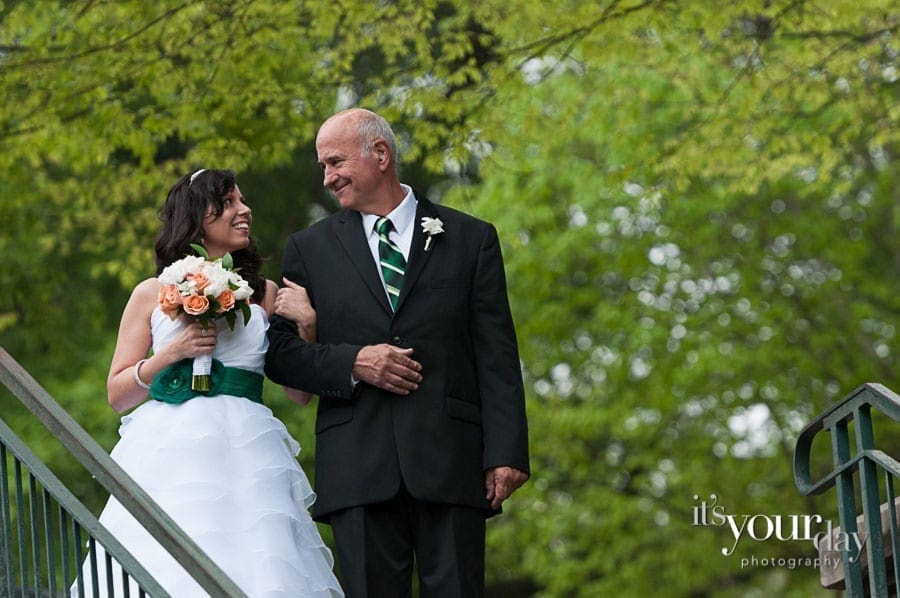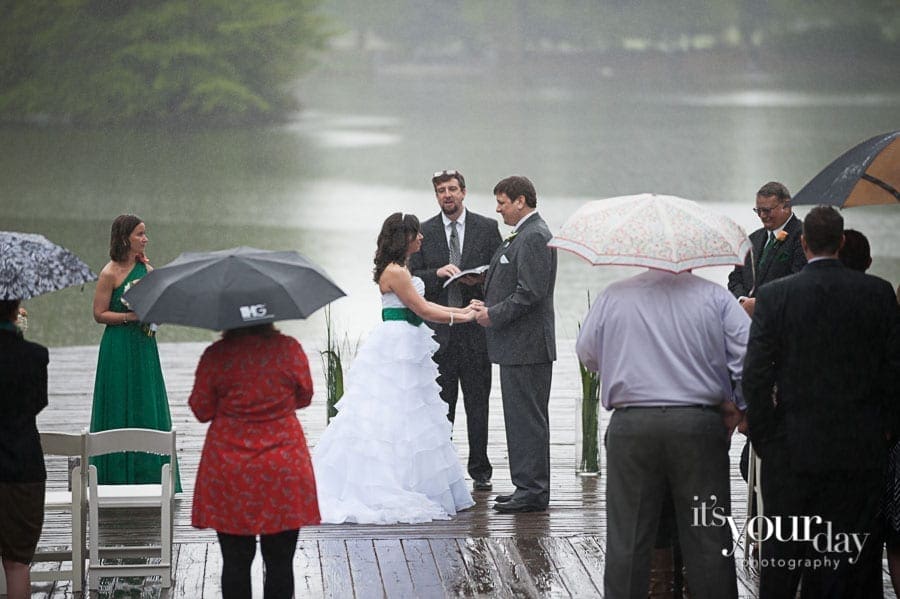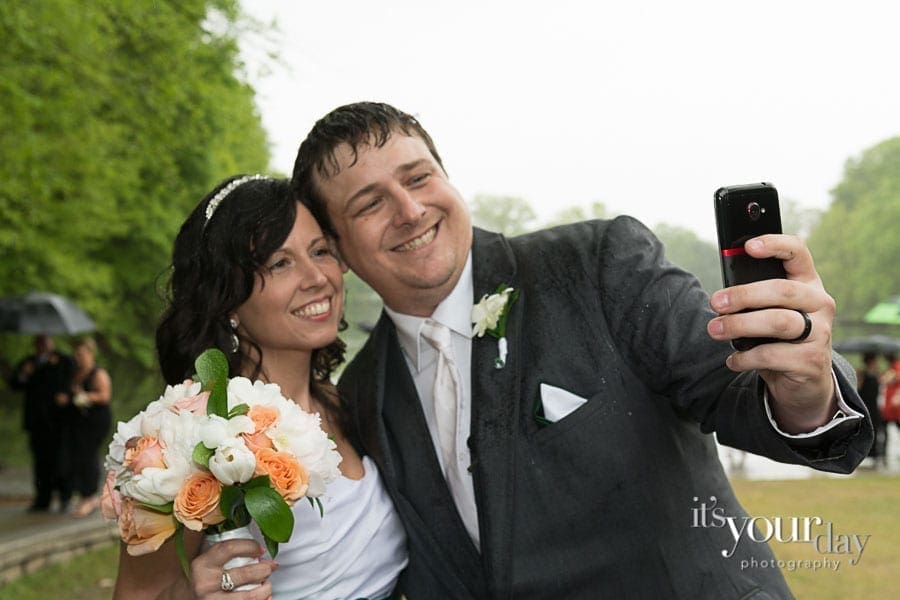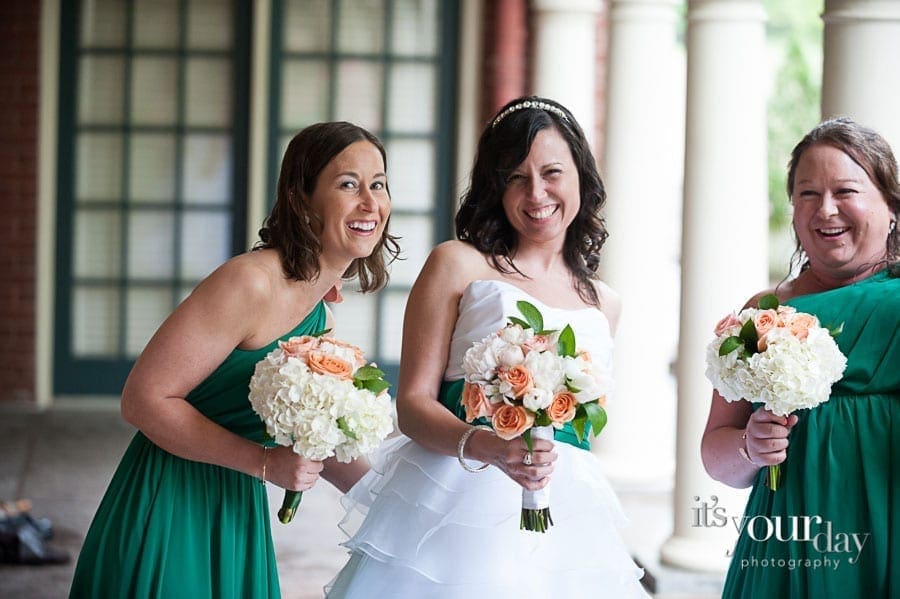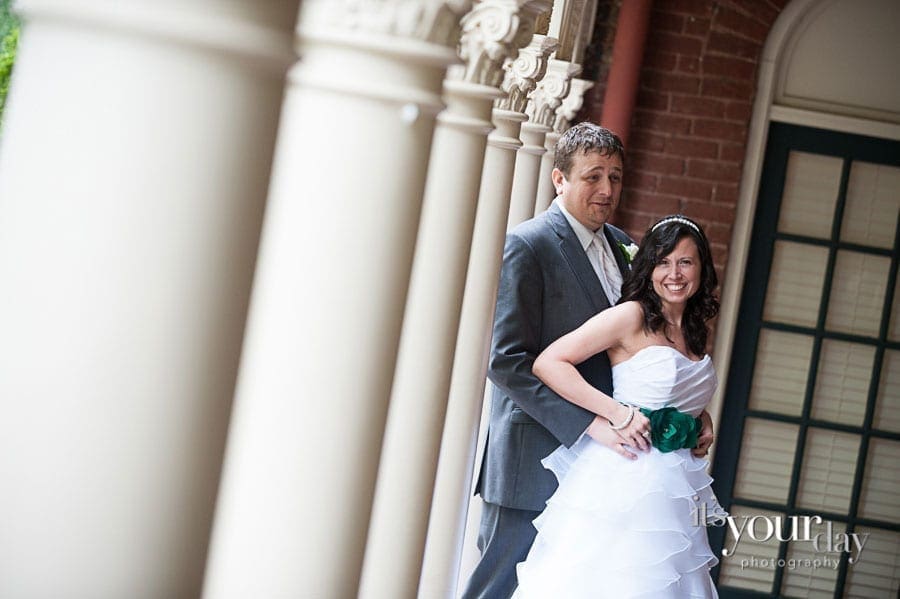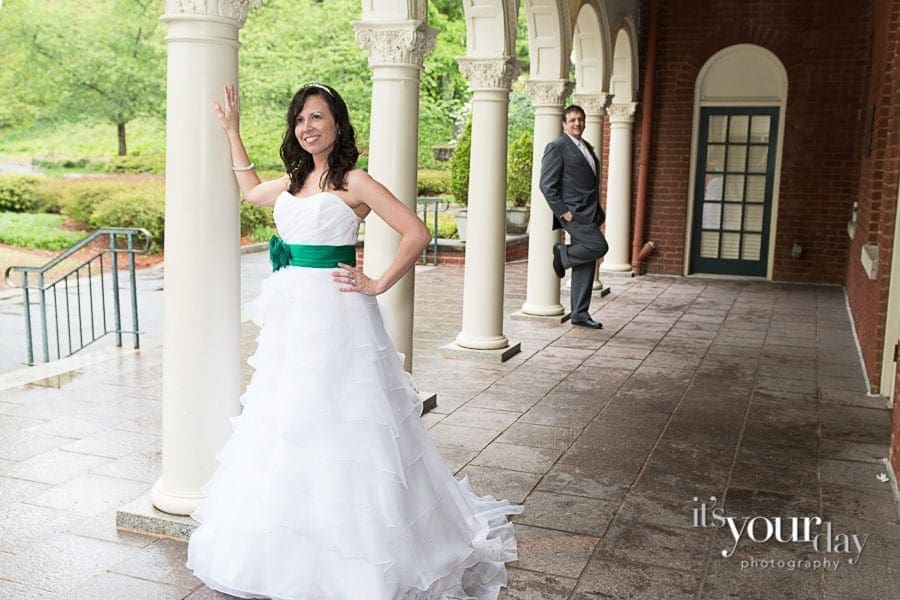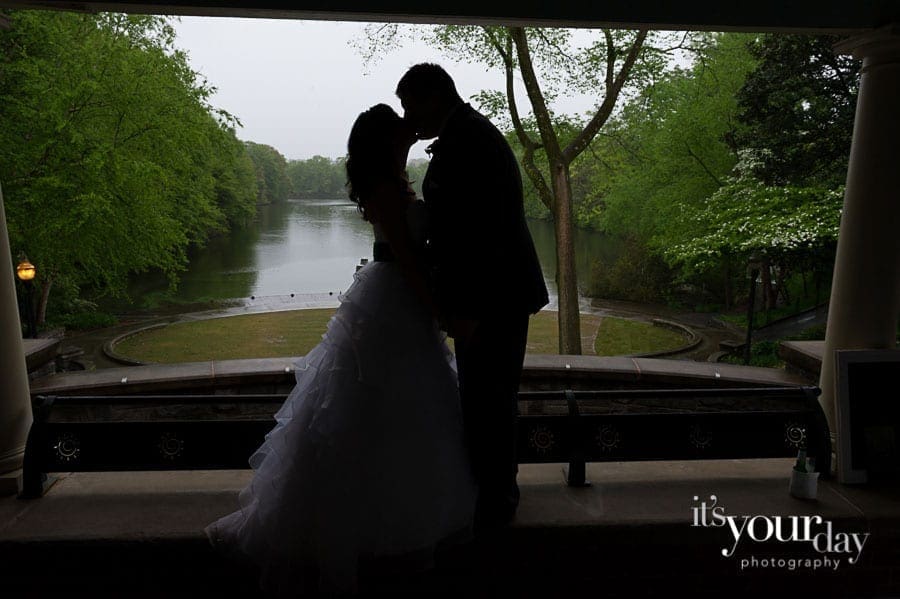 Lori & Chance's Wedding Photography Slideshow – Extended Version