Baseball Themed Engagement Photos | Morris
Anna & Charlie | March 2020
session type: Engagement Photography Atlanta Metro Area
photographer: Danielle Brown
locations: Baseball fields at Mountain Park Park, Lilburn GA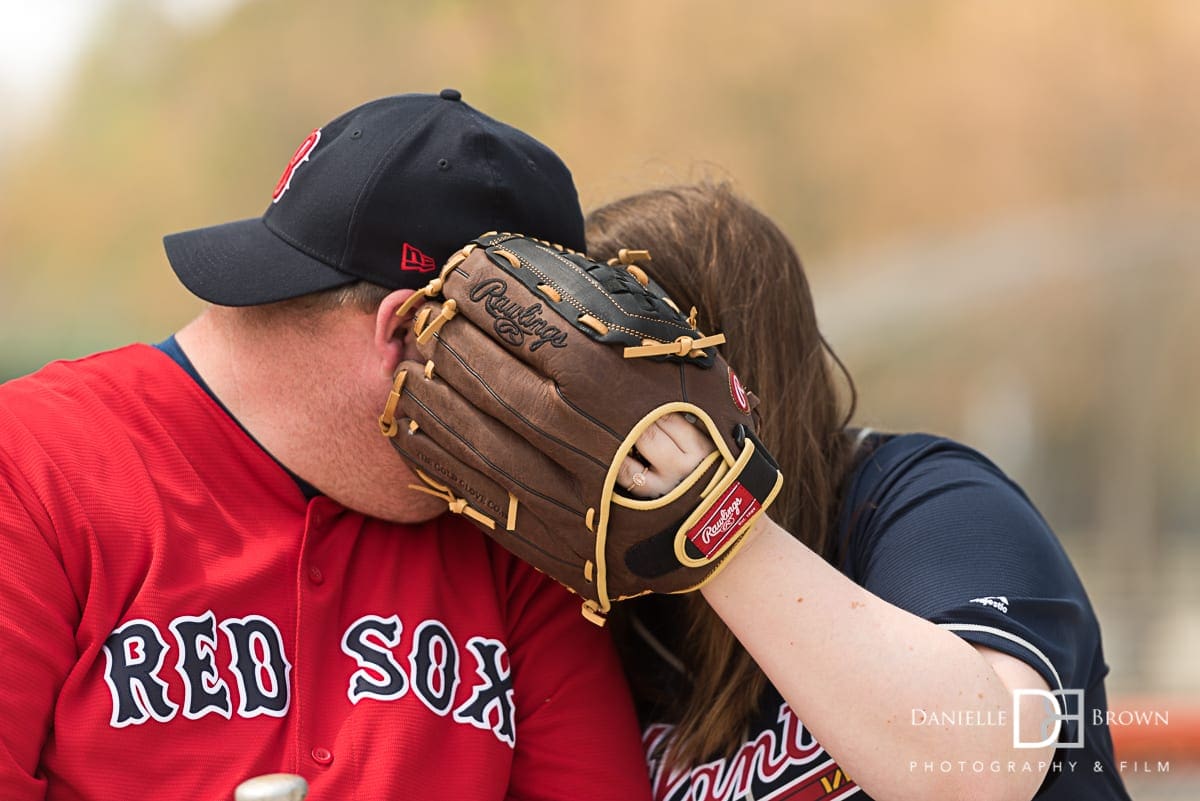 We had such a great time with Anna & Charlie photographing their engagement session! The time really flew by… especially when we were photographing their baseball themed engagement photos.
As a rule, we have a back and forth with our couples about their engagement session, either over the phone or via email. When Anna asked if we could do different outfits, I said no problem. We have a lot of couples that will bring an extra look or two for their Atlanta engagement photography session. Then she told me… the second outfit was baseball themed! I was over the moon! I LOVE when couples do something out of the box like a sports themed engagement session.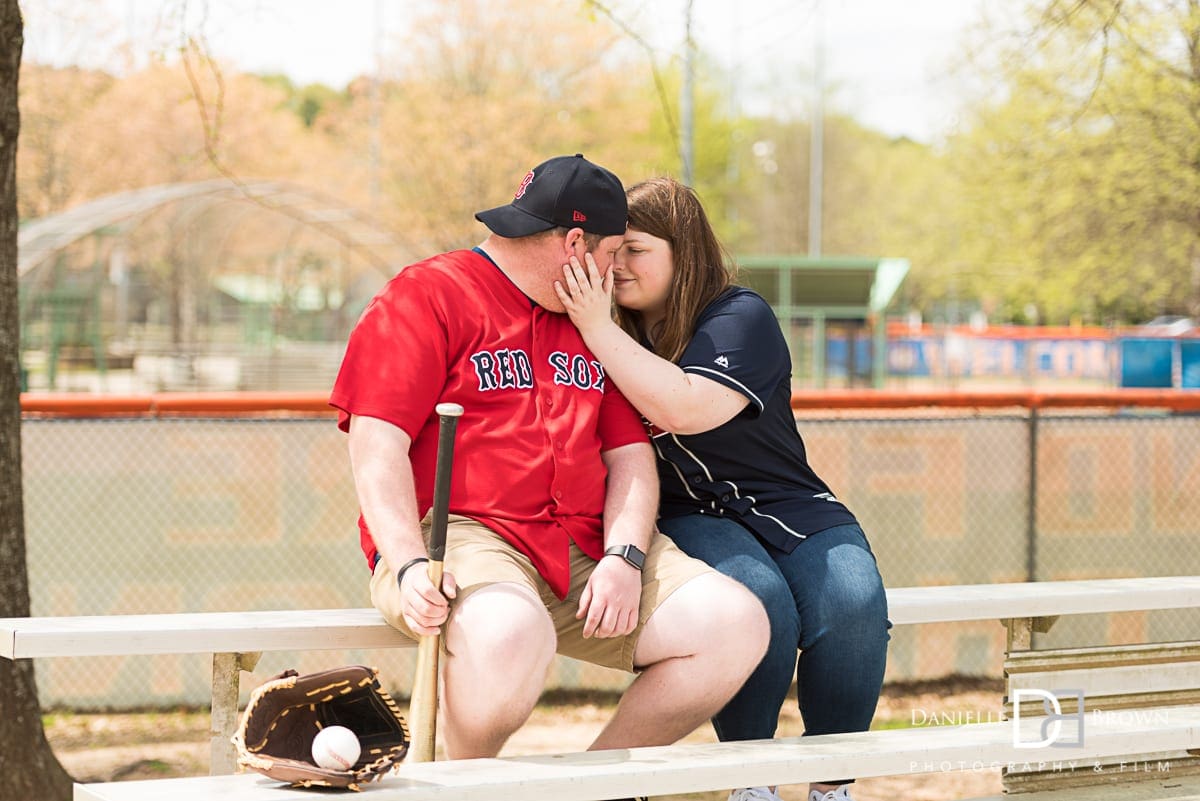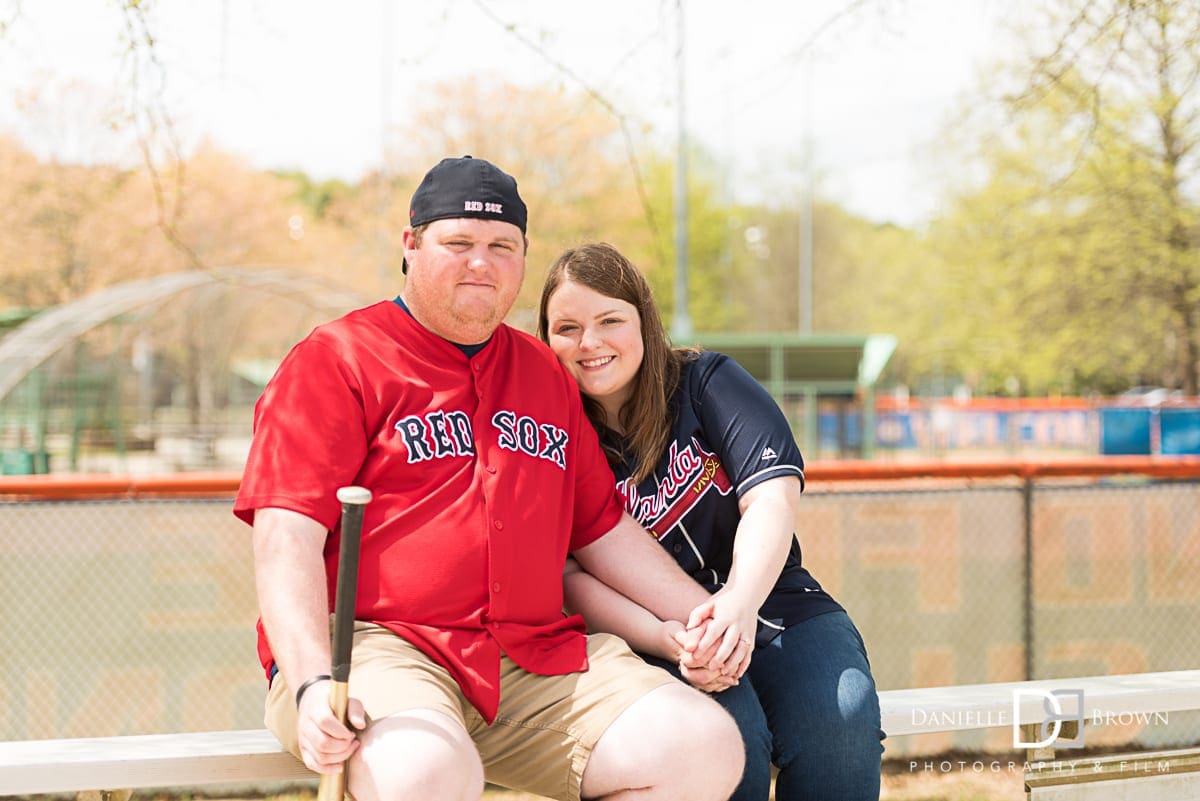 One family, two baseball teams
Charlie's from Northern Alabama and by happenstance, became a Red Sox fan. Anna, born and raised Atlanta girl does the tomahawk chop. Fortunately, the Red Socks and the Braves aren't the big time rivals that some teams are! Sporting their favorite baseball jerseys, they showed me that one couple can cheer for two baseball teams.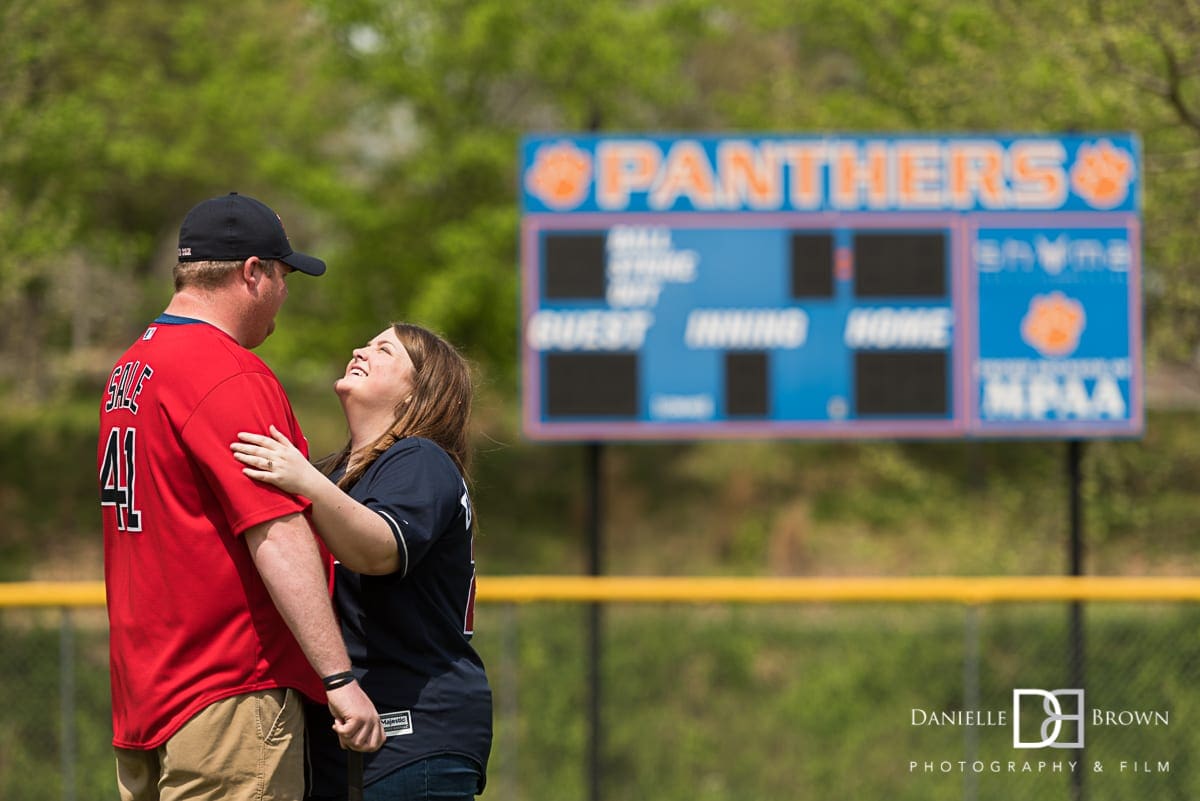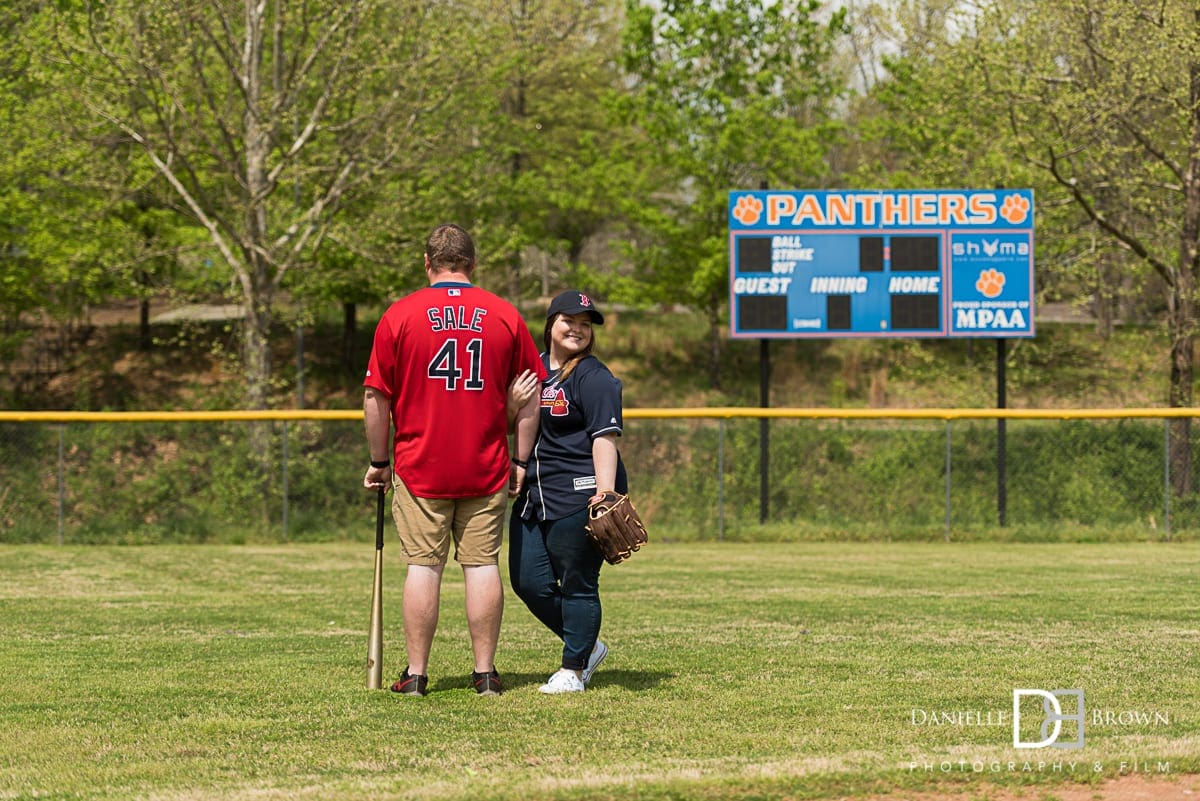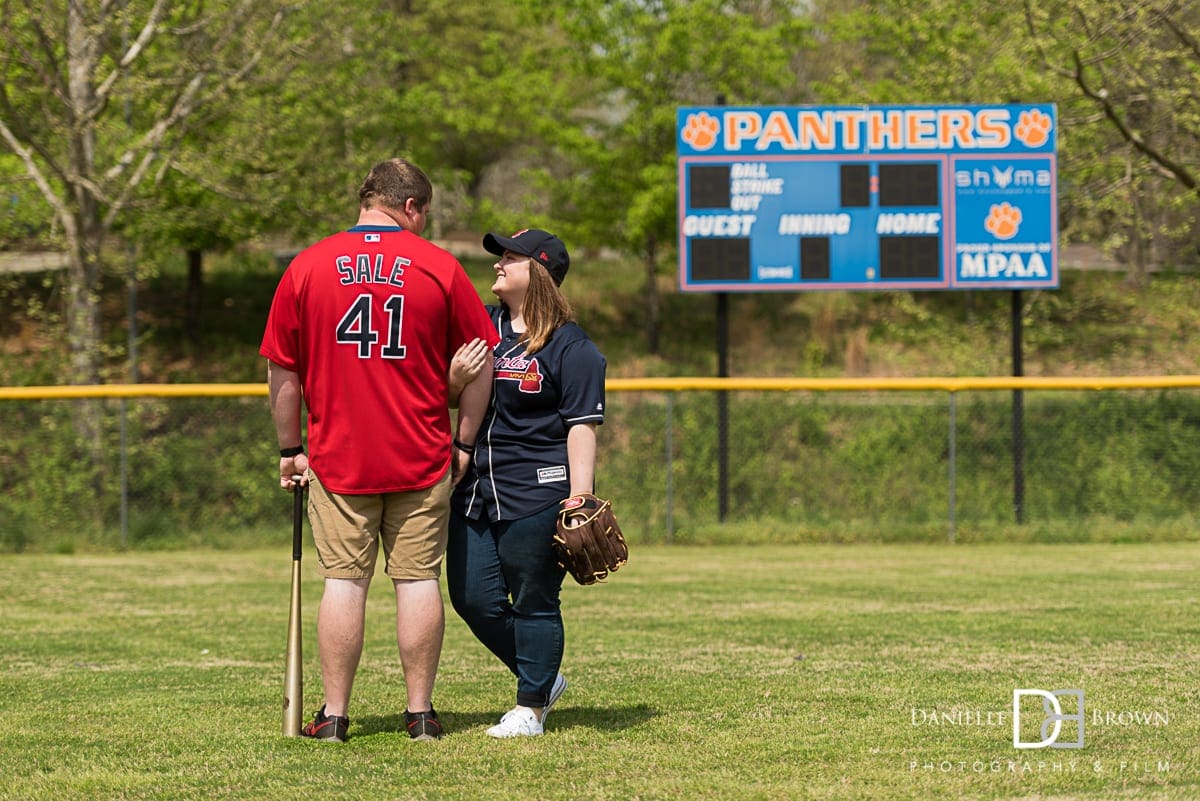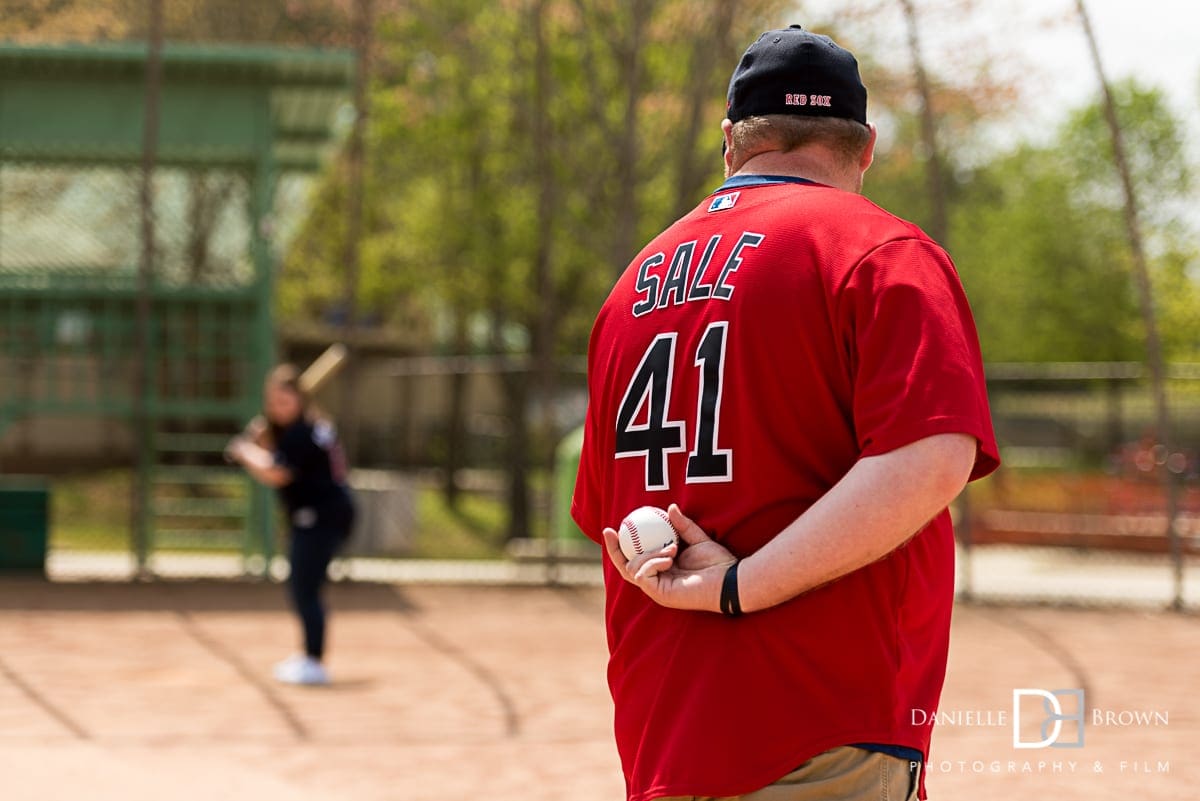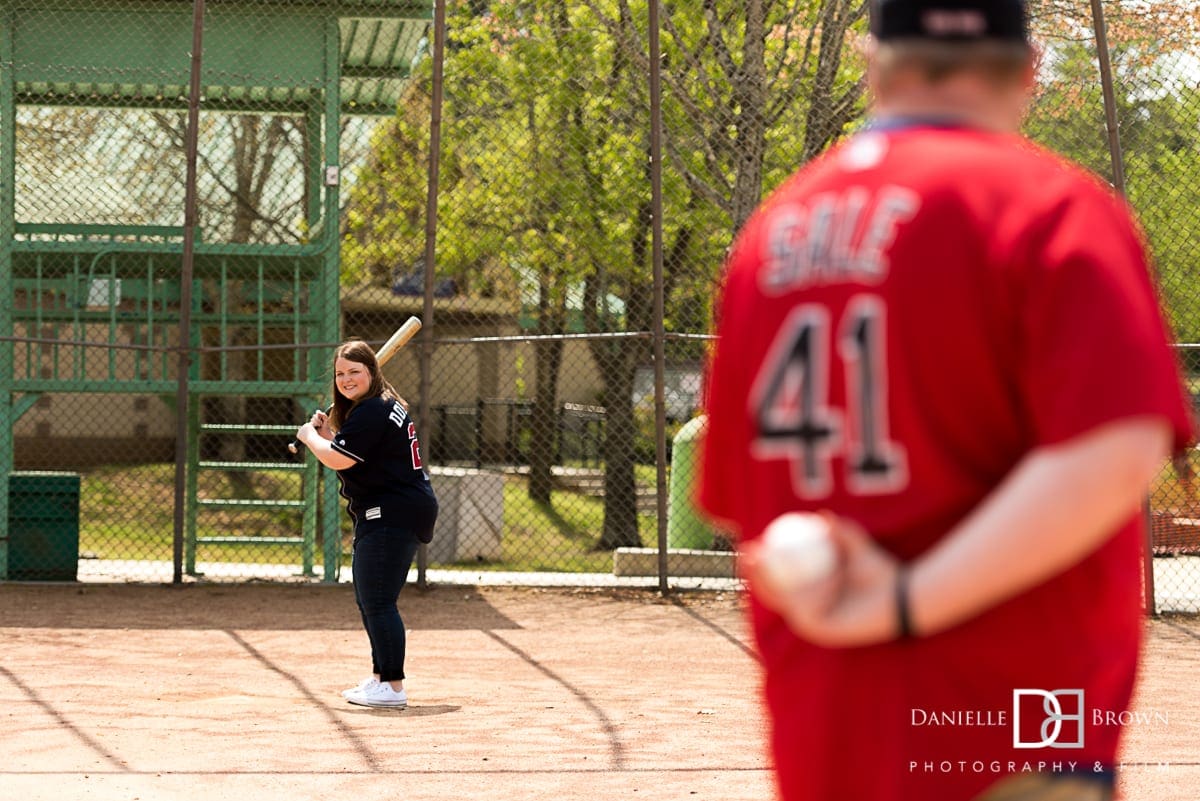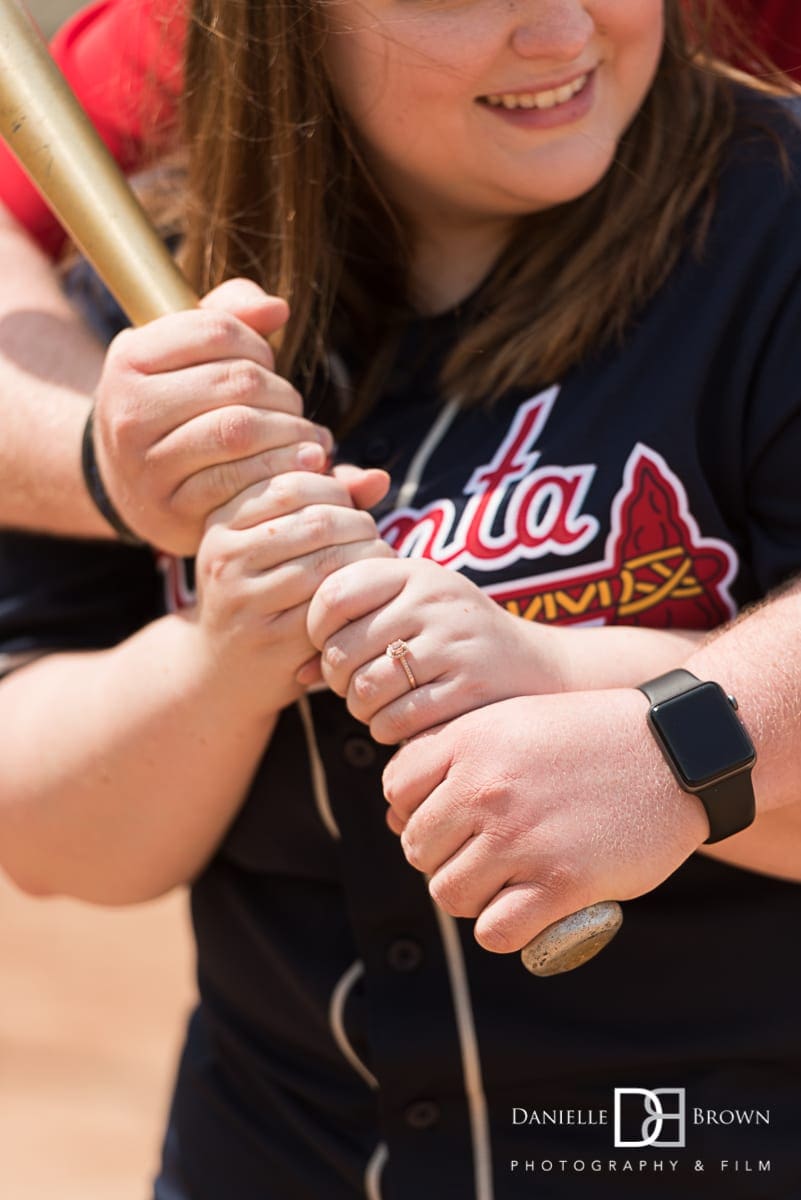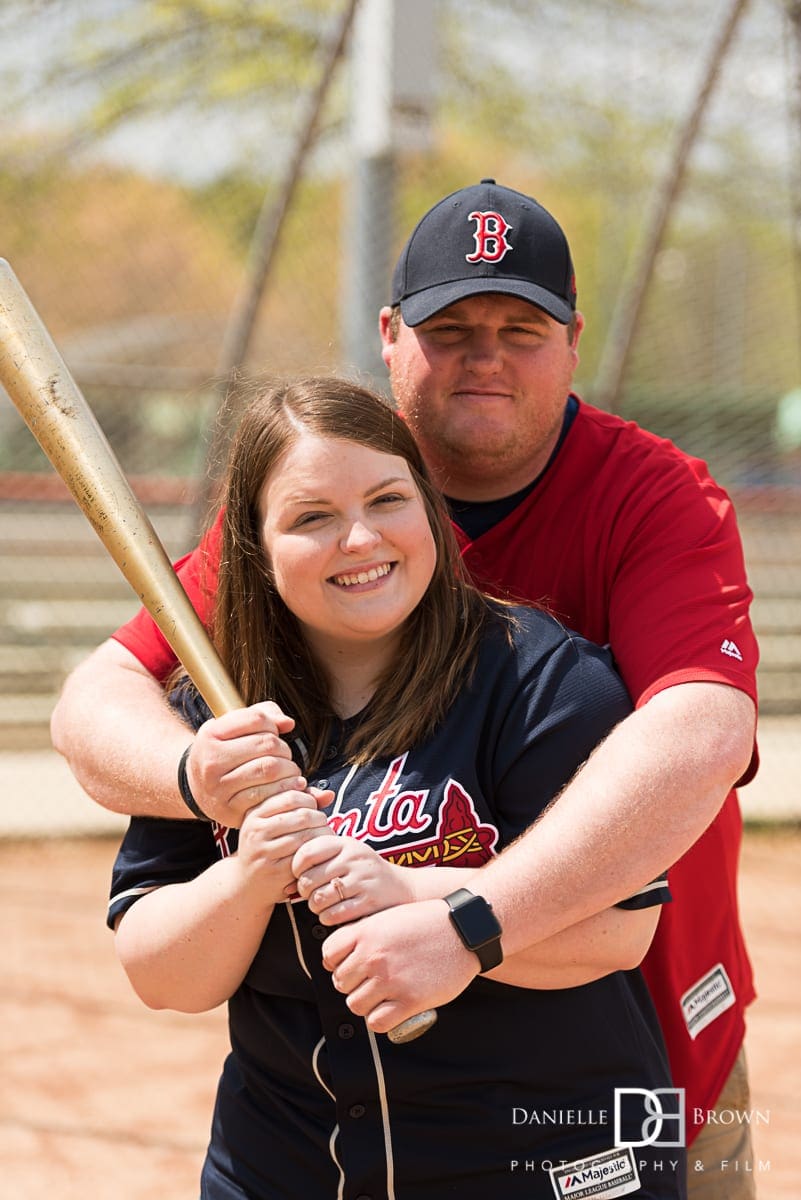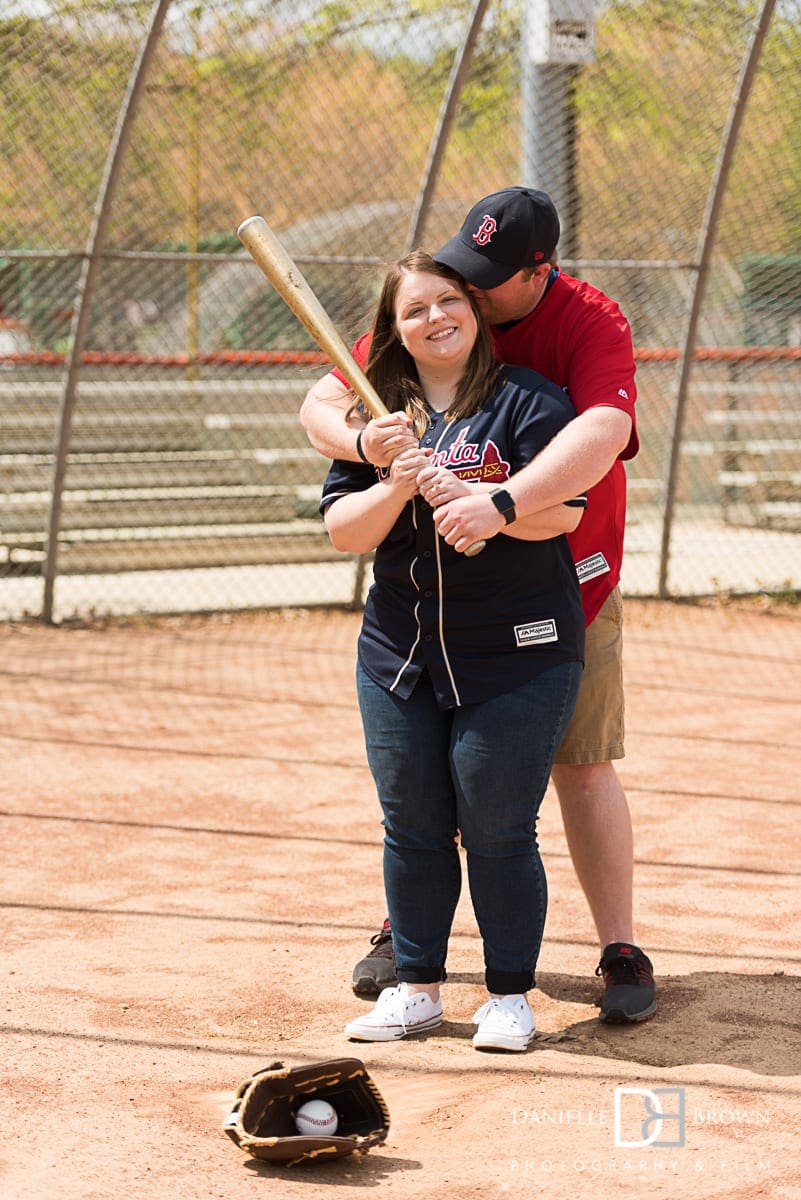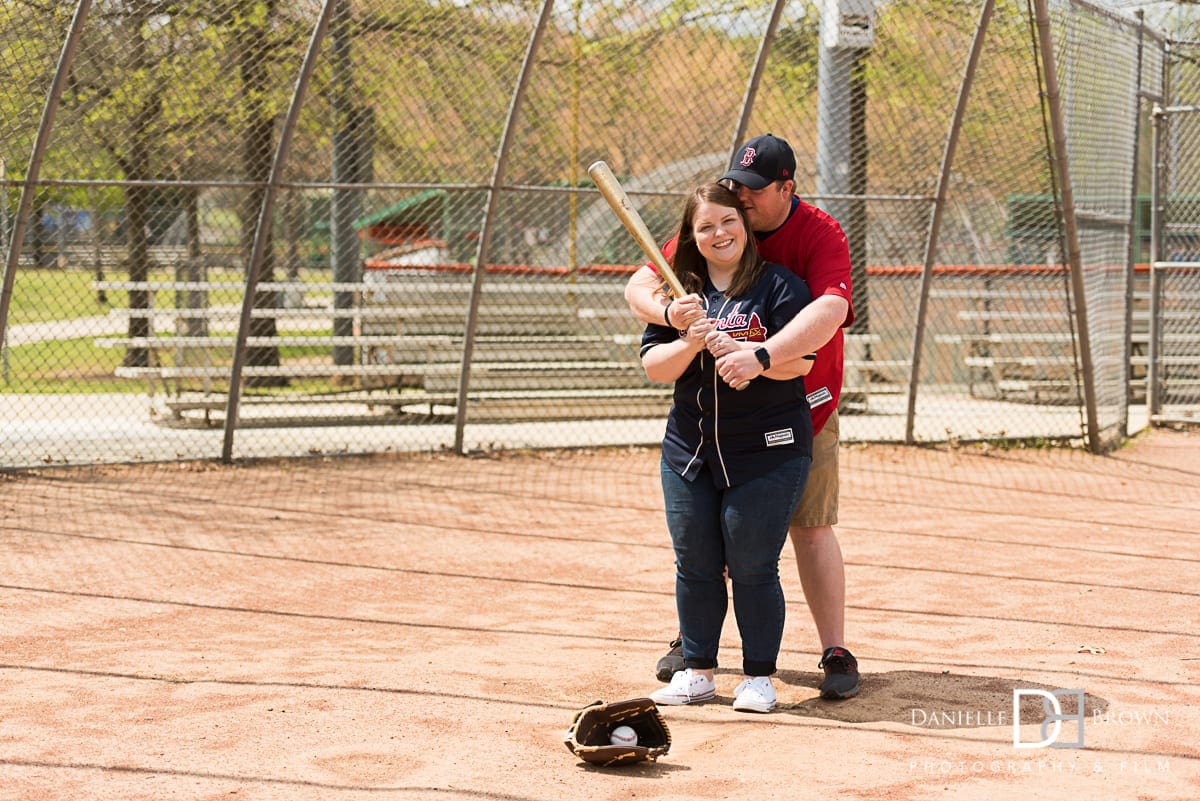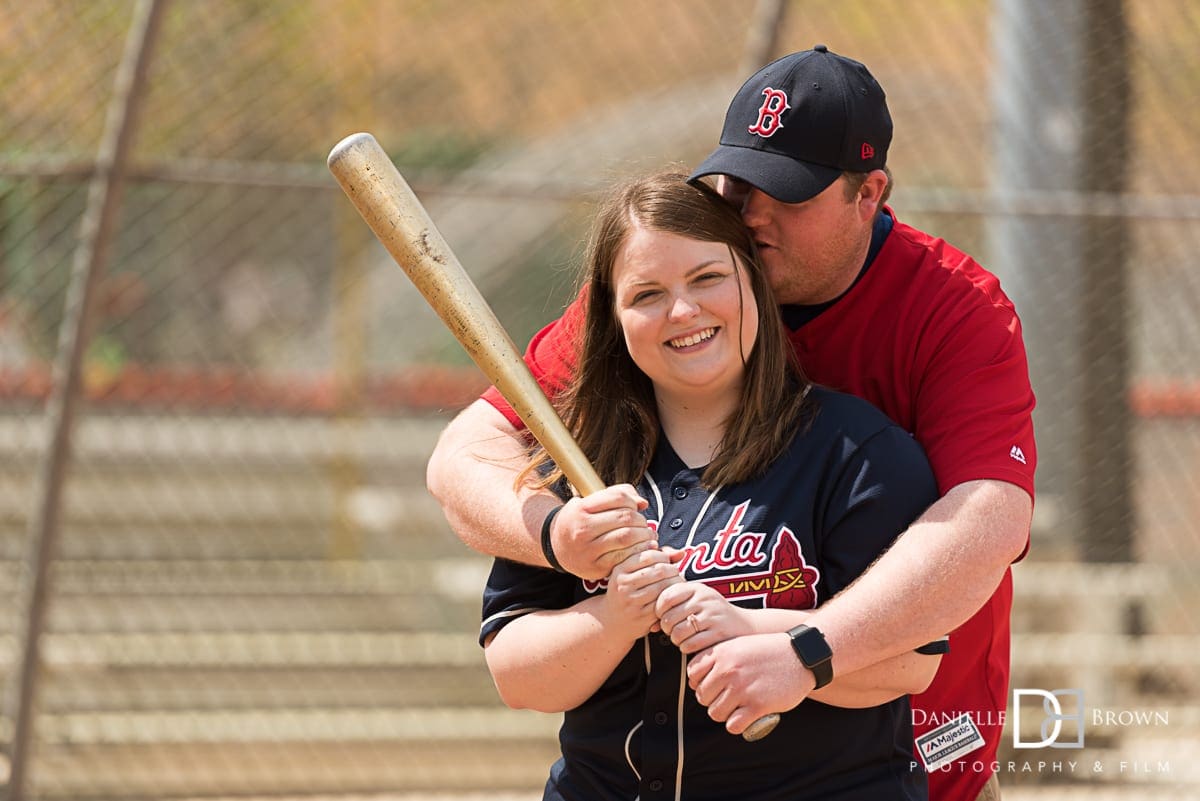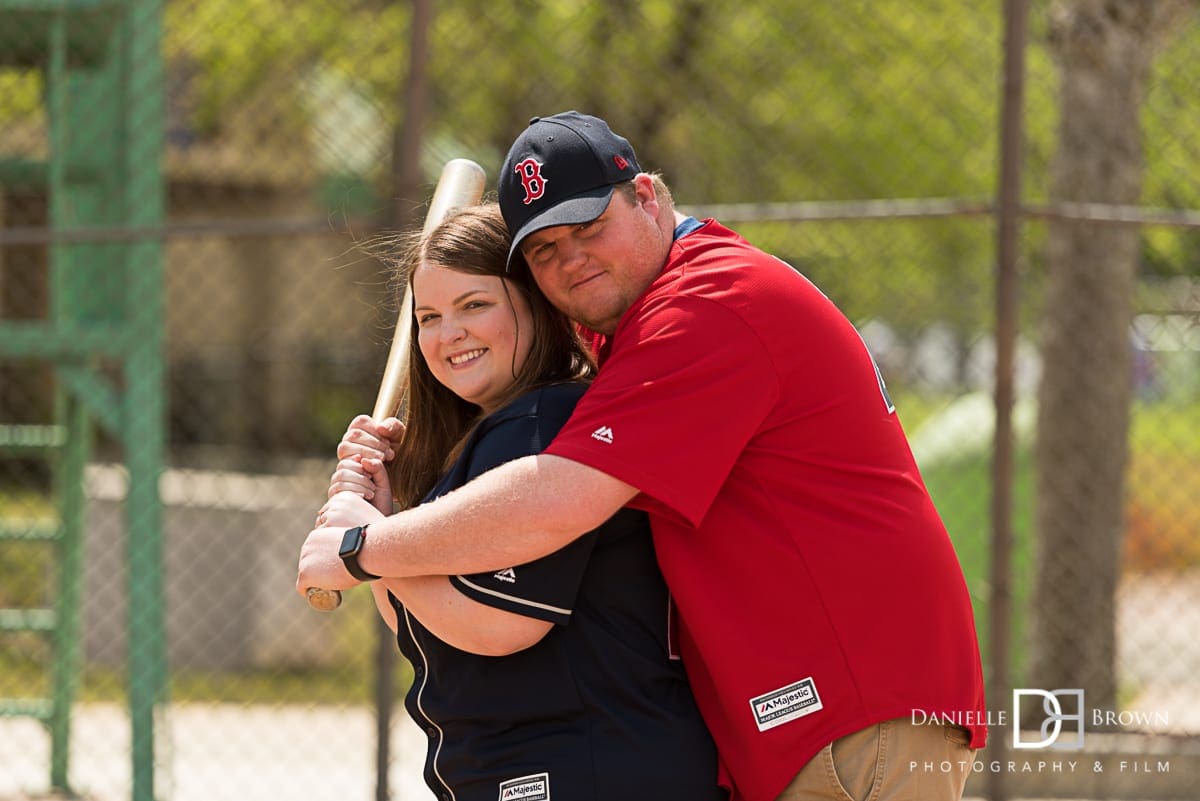 Engagement Photography with a Baseball Theme
Anna and Charlie came to play! They brought the baseball props for their photo shoot. We had Charlie's bat, glove and grabbed a couple baseballs for their engagement photo shoot! I was super excited about their engagement photography with baseball theme. We probably had more fun doing the baseball stuff than anything else that day. I had been wanting to do baseball themed engagement photos for a long time! In fact, engagement photography with baseball theme made our list of 100+ ideas and locations for your Atlanta engagement photography.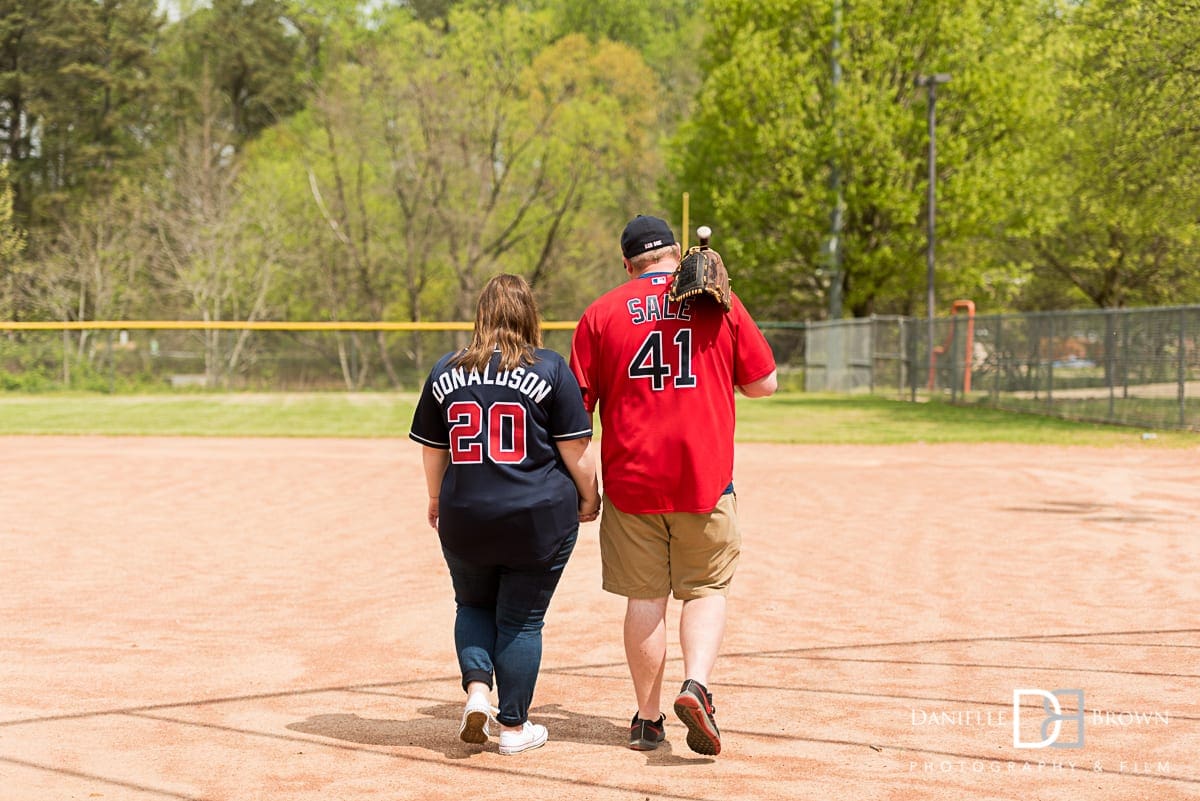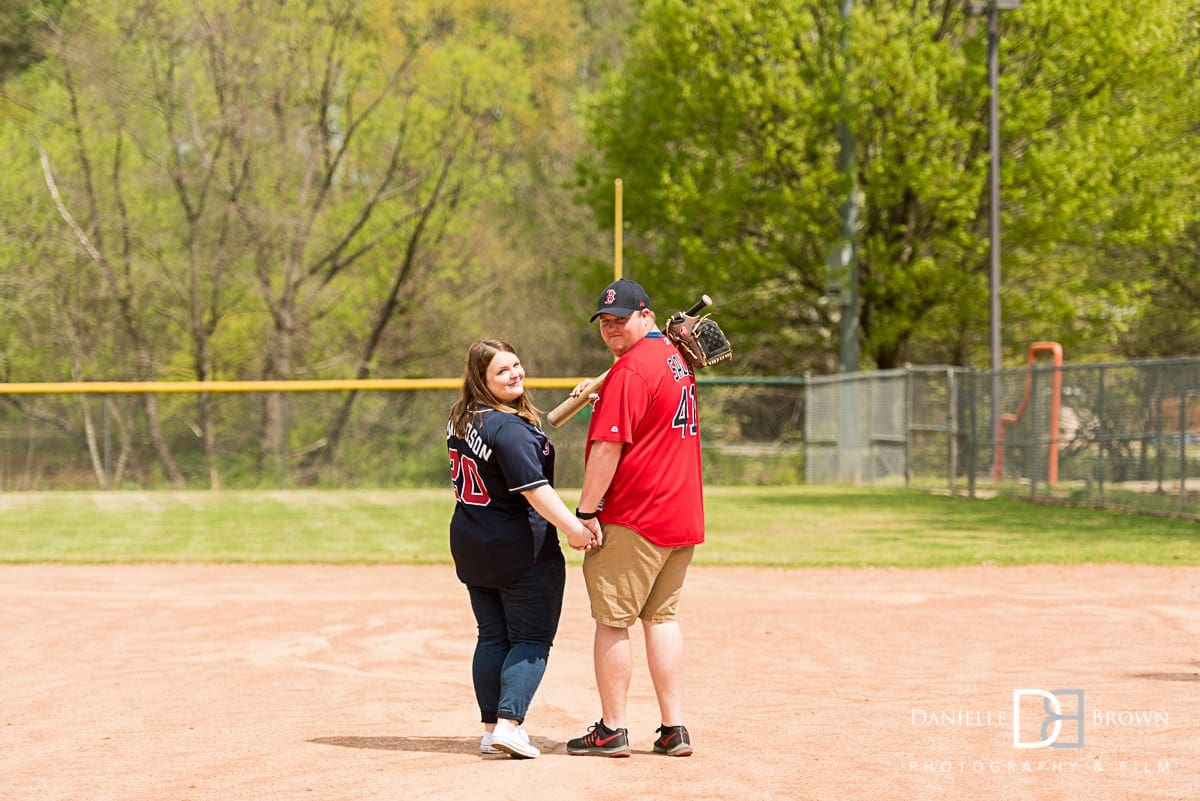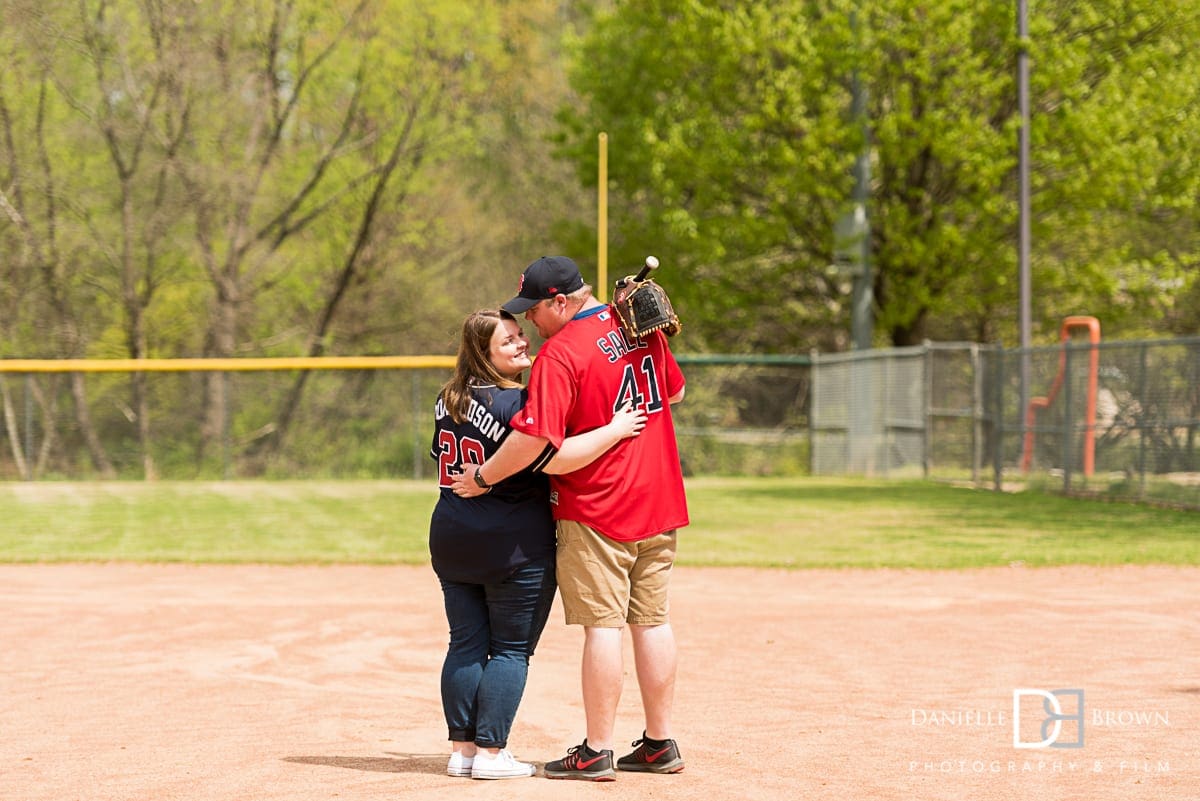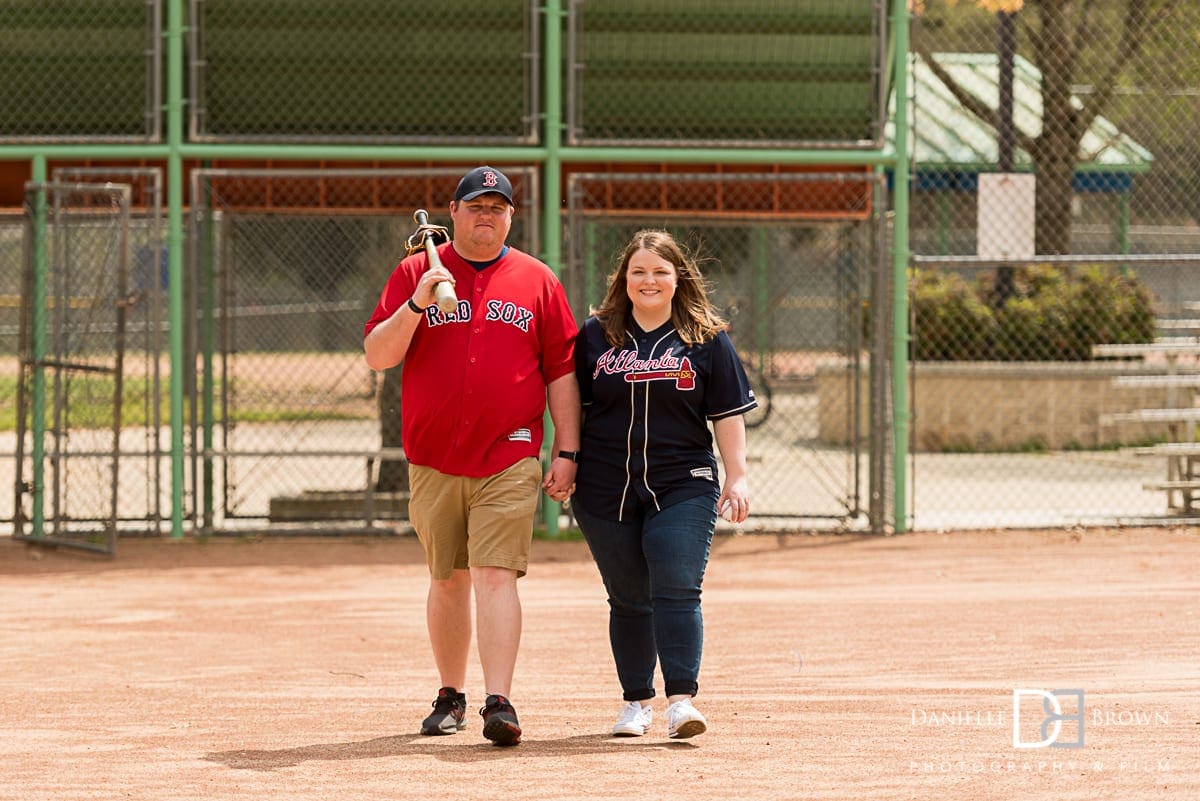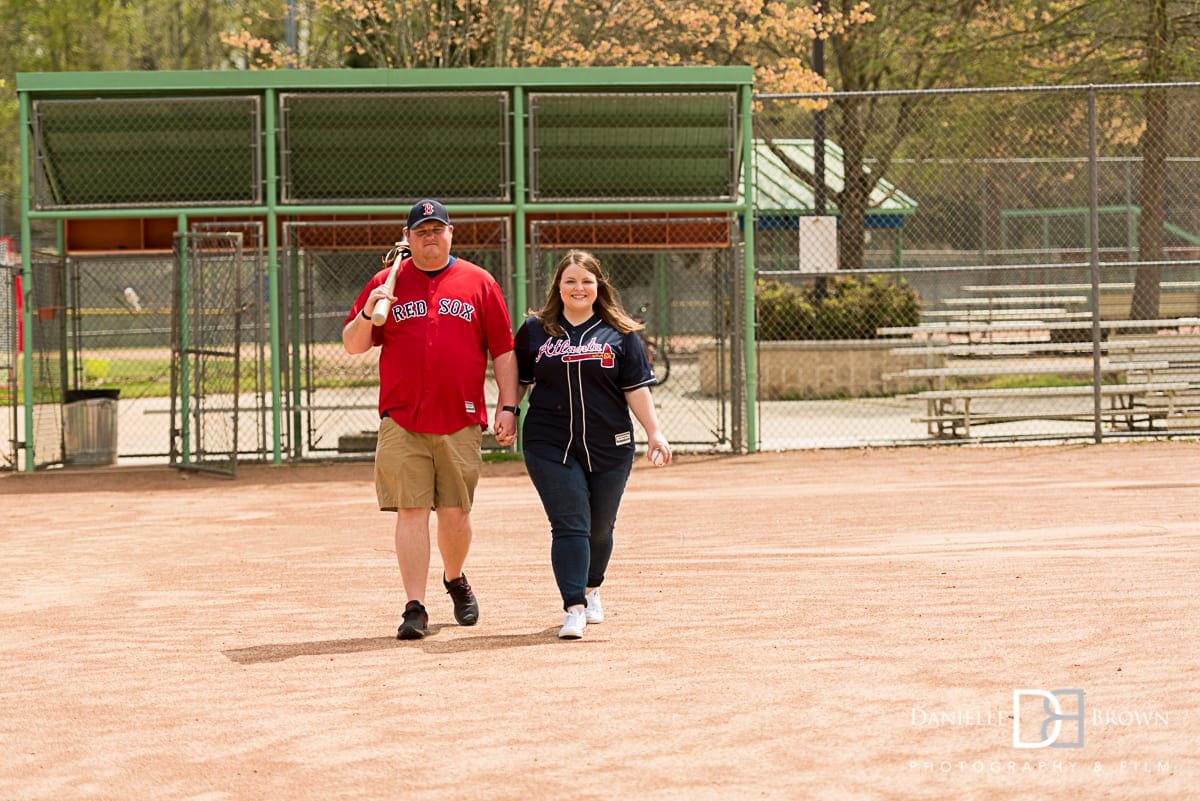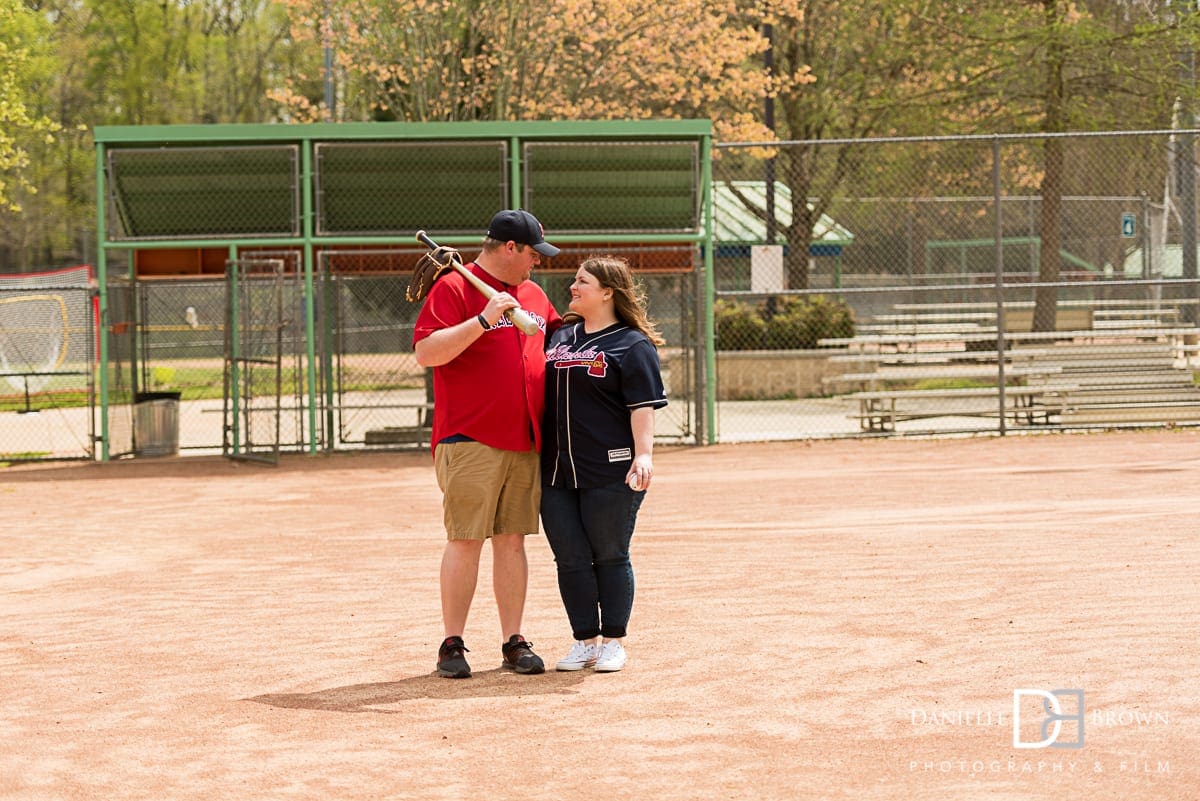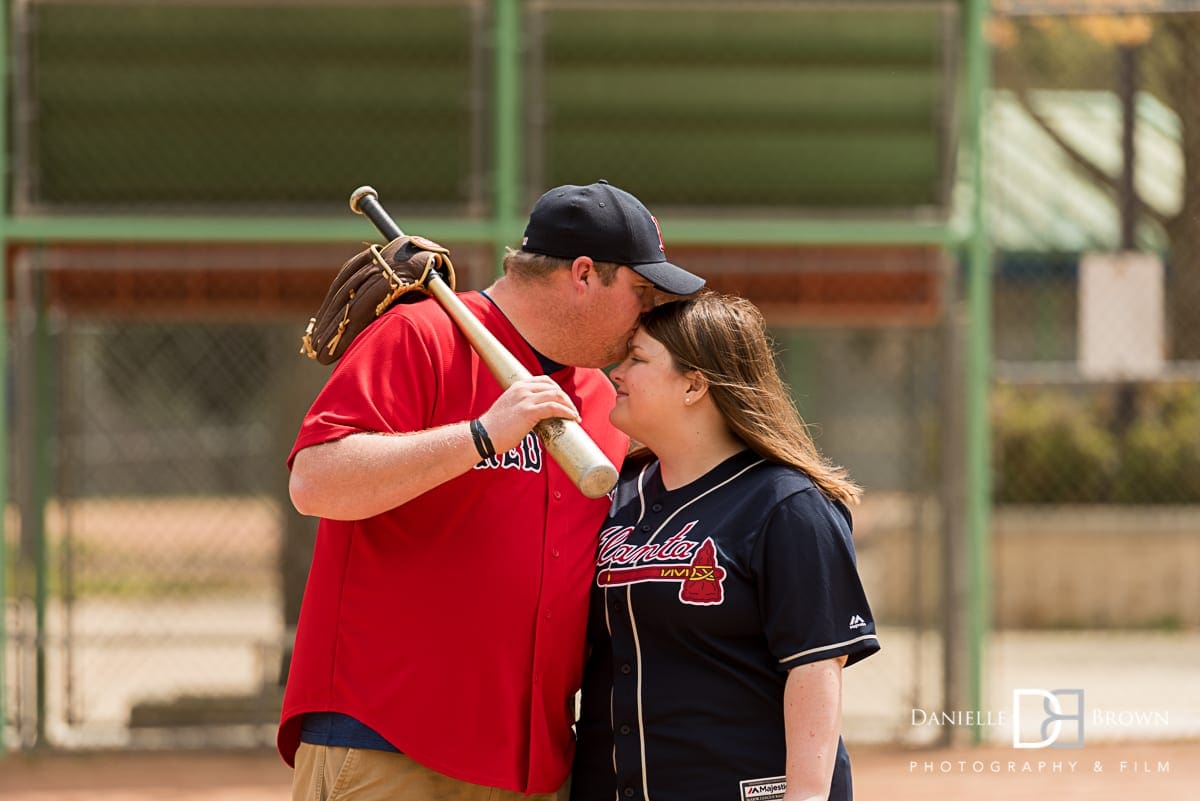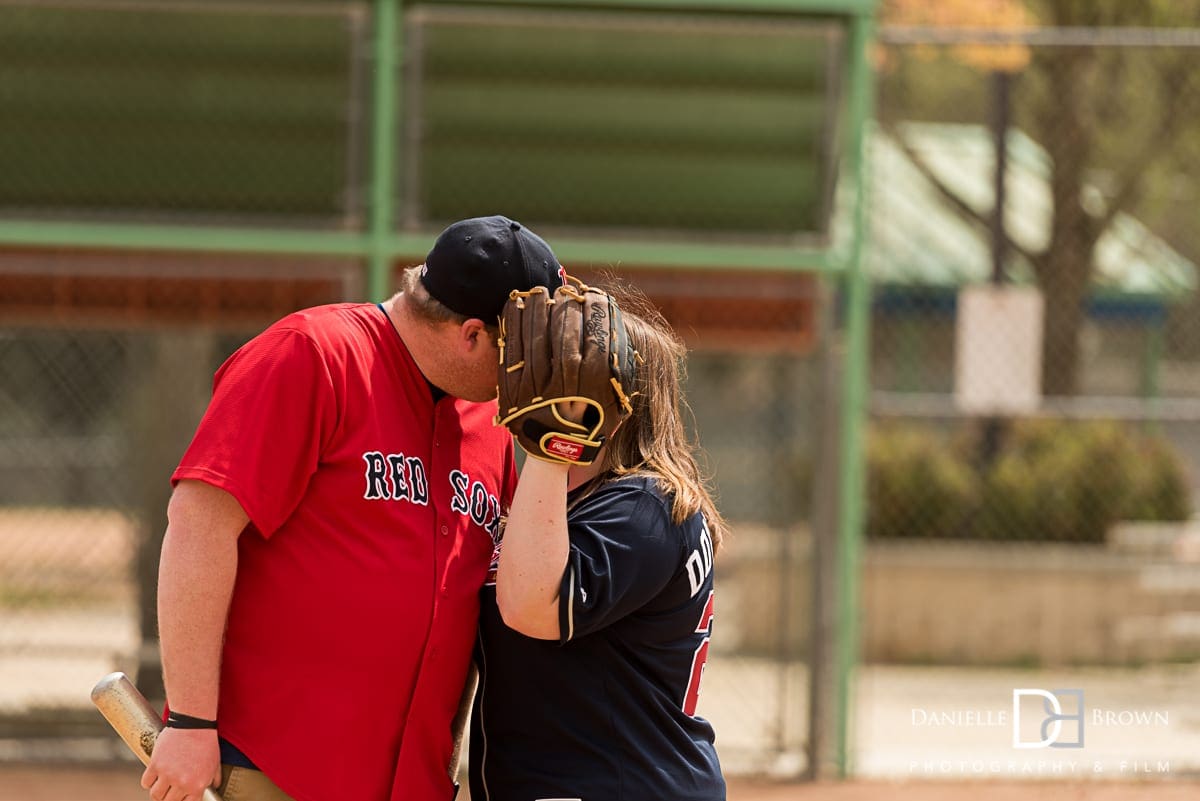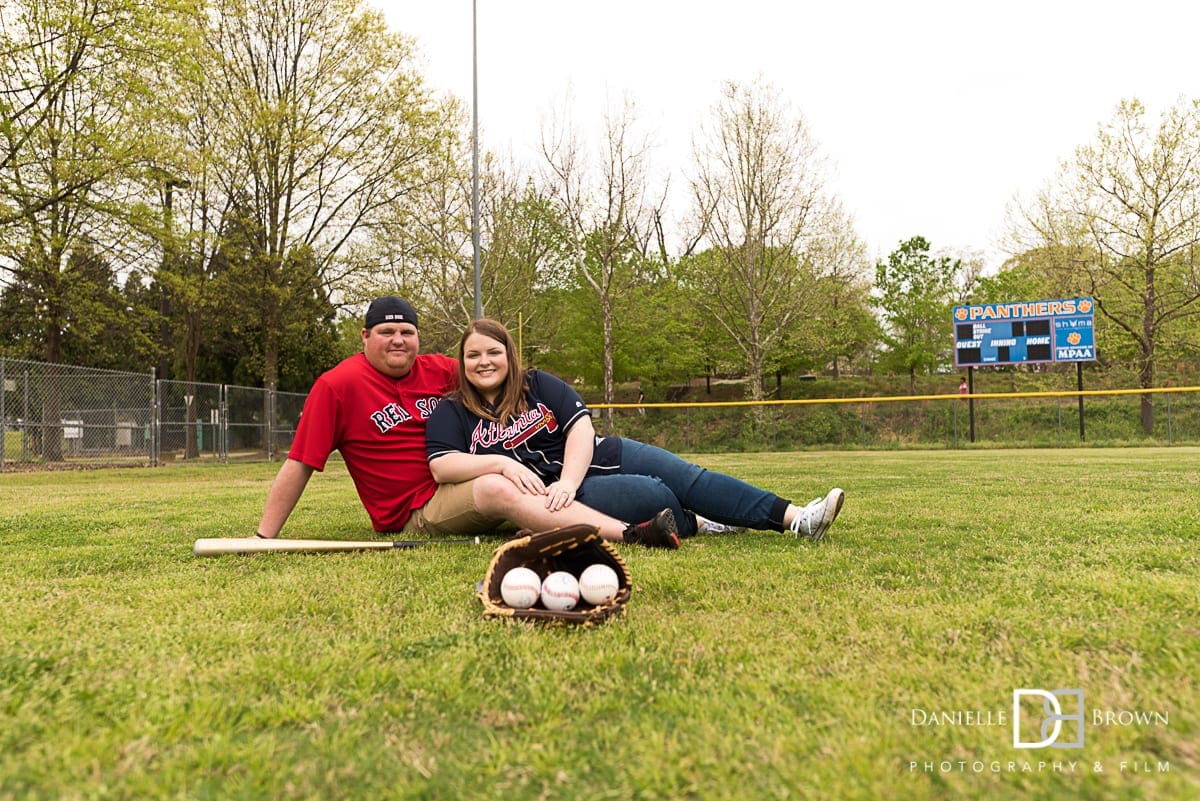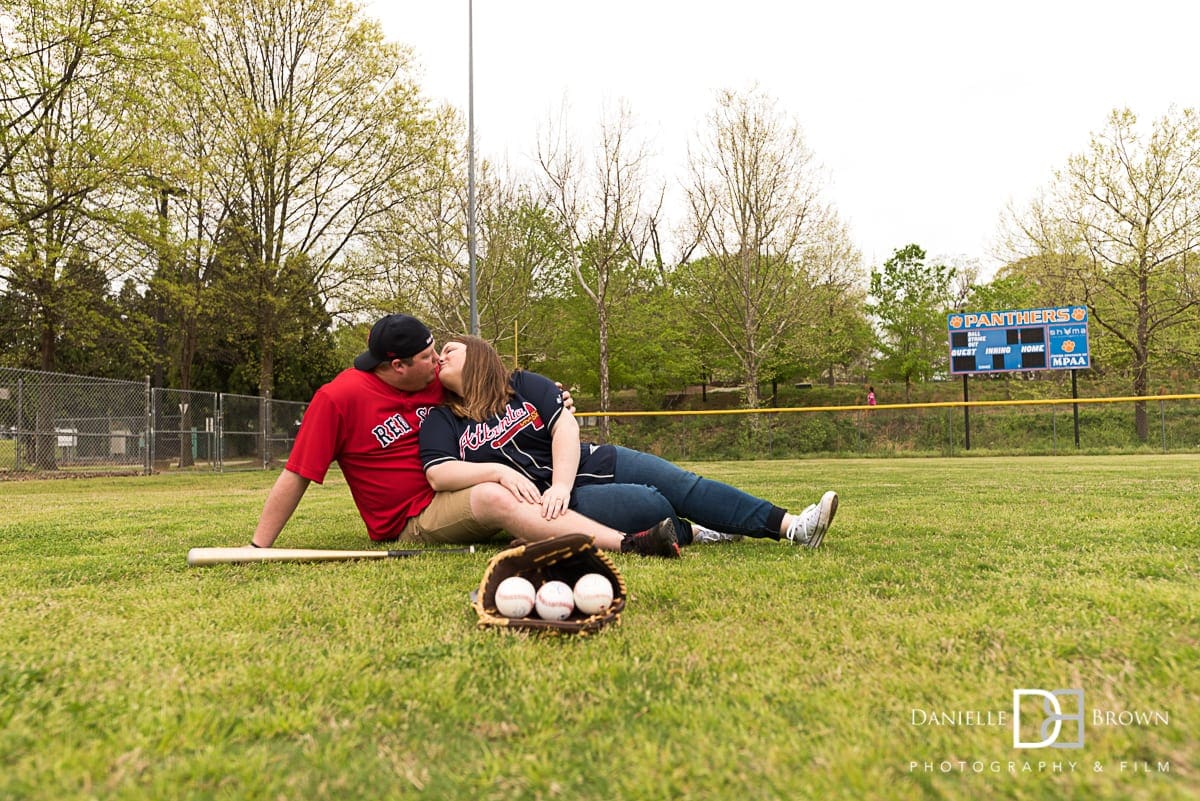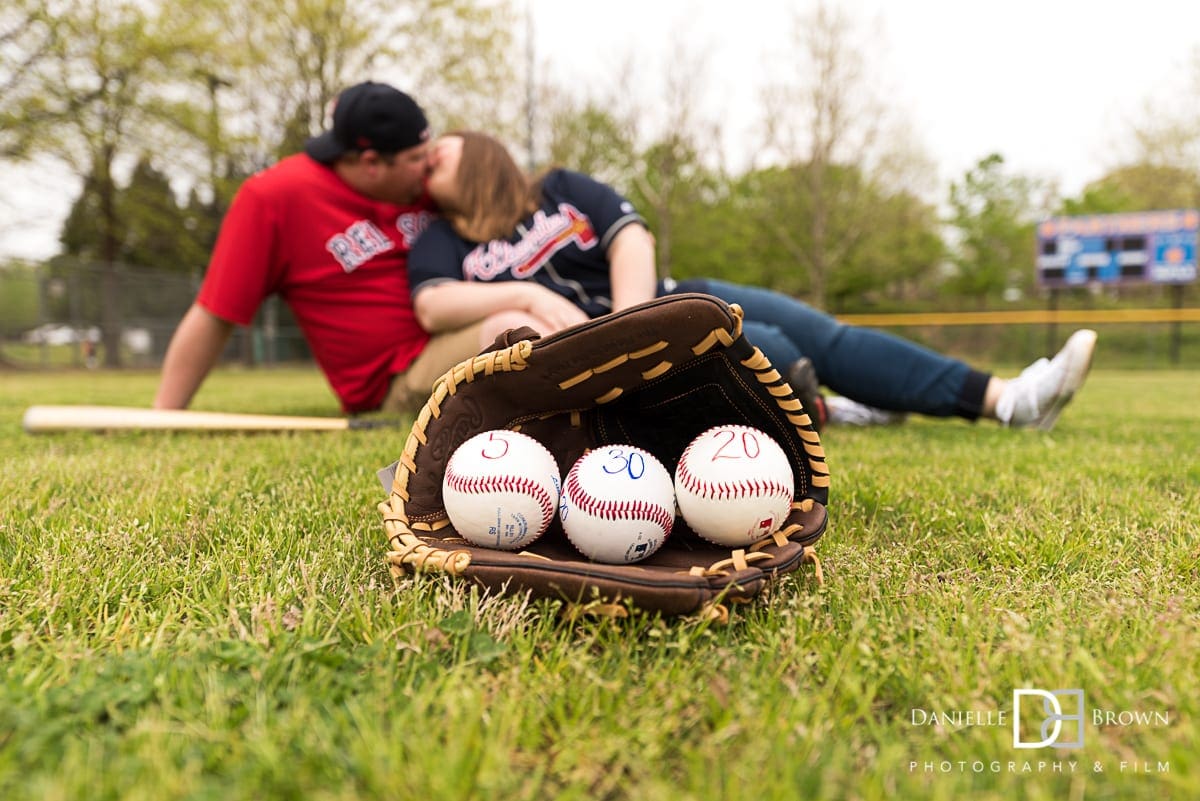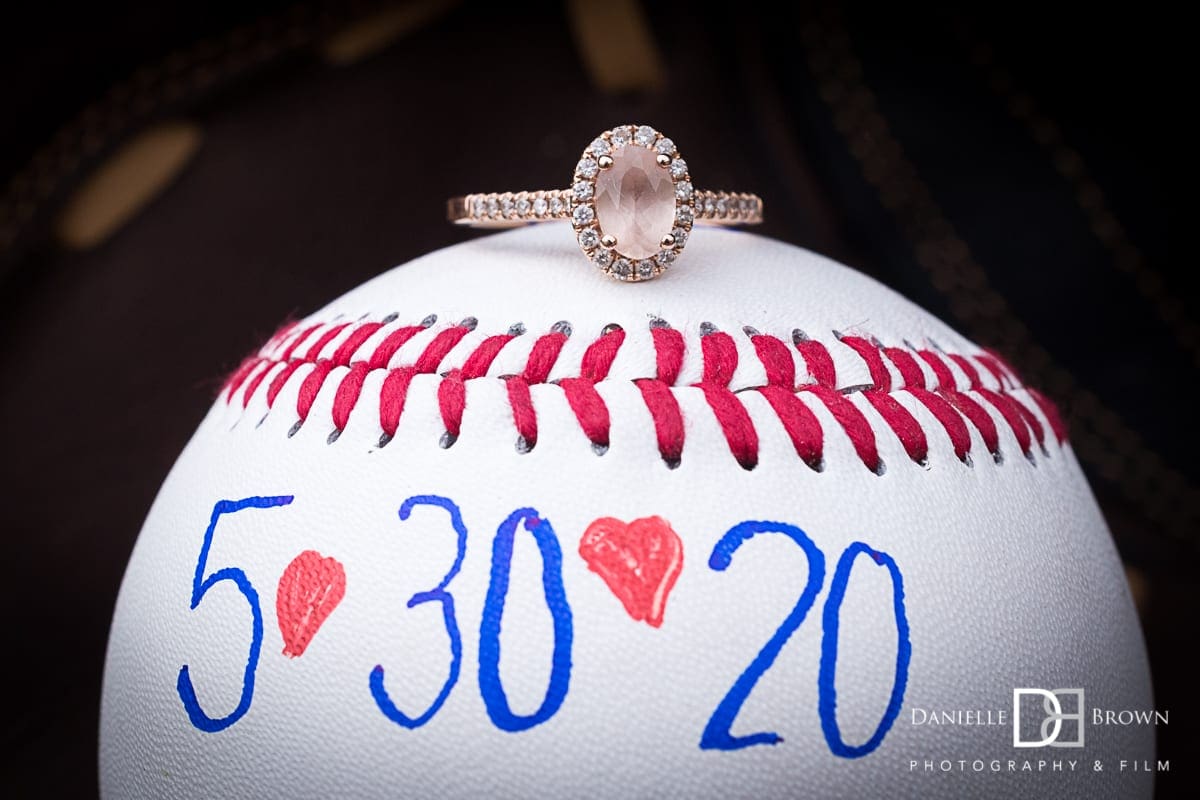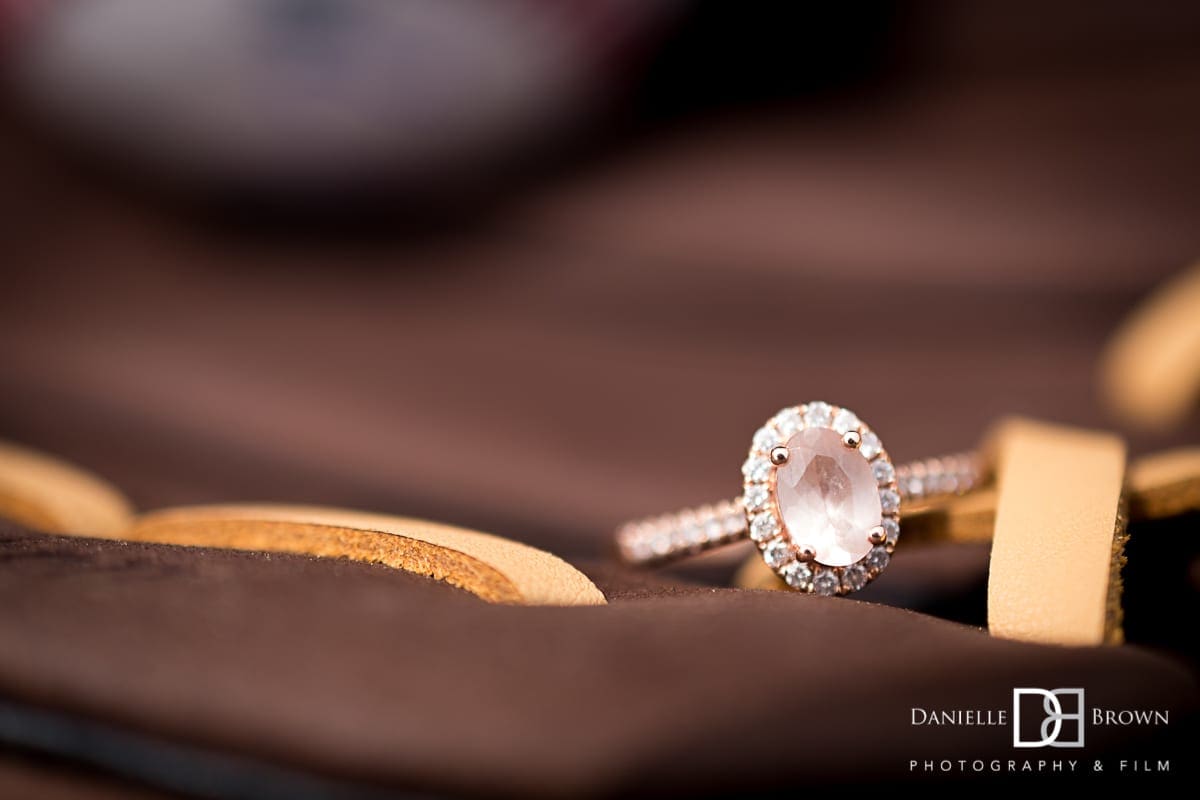 Liked our take on baseball themed engagement photos? Check out Anna & Charlie's dressed up engagement photography session at Stone Mountain here!