Stone Mountain Engagement Photographers | Morris
Anna & Charlie | March 2020
session type: Engagement Photography Stone Mountain State Park
photographer: Danielle Brown
locations: Covered Bridge & Grist Mill, Stone Mountain Park
We loved working with Anna and Charlie. Their Stone Mountain engagement photographers session was great! We started at the covered bridge in Stone Mountain and had a lot of fun. Anna and Charlie were practicing safe walking as we yielded to oncoming traffic!
When we do a Stone Mountain engagement photography session, we always look for different locations within a few feet so our couples get different looks! Some of my favorite poses are the goofy, irreverent shots. All of these shots were just a few yards of the Stone Mountain covered bridge or less.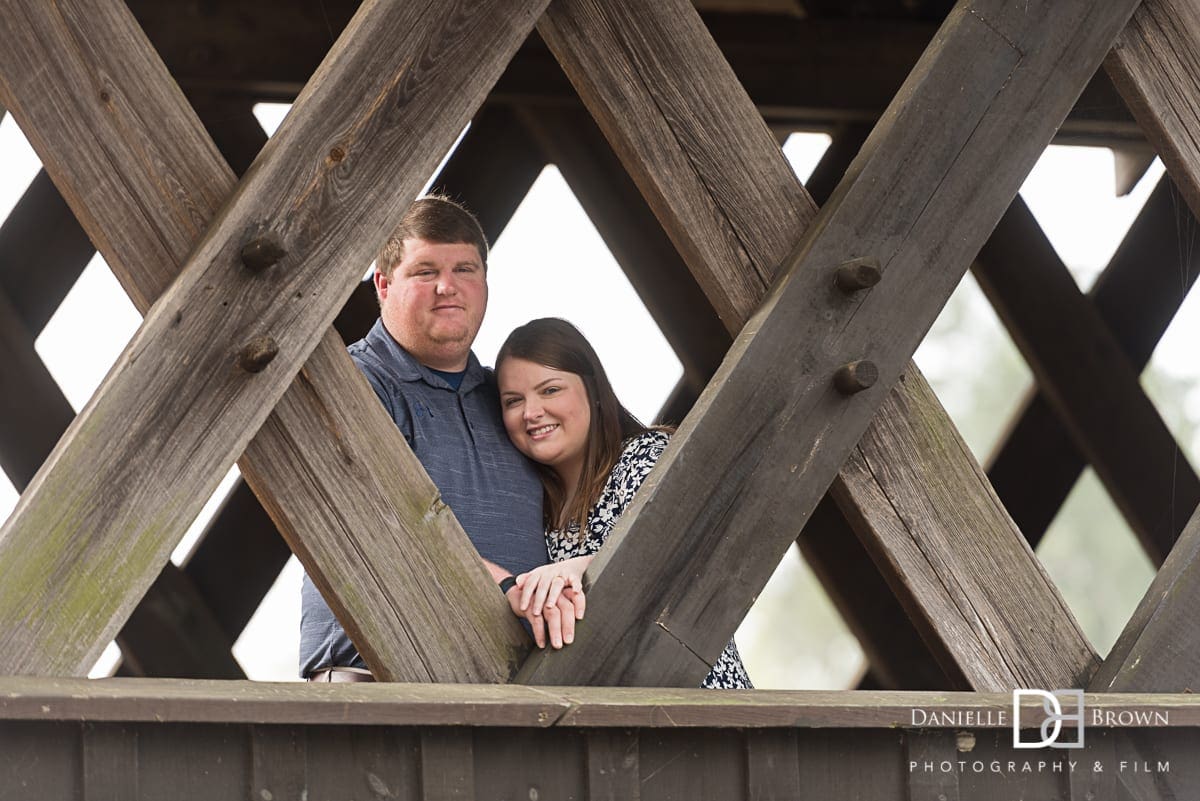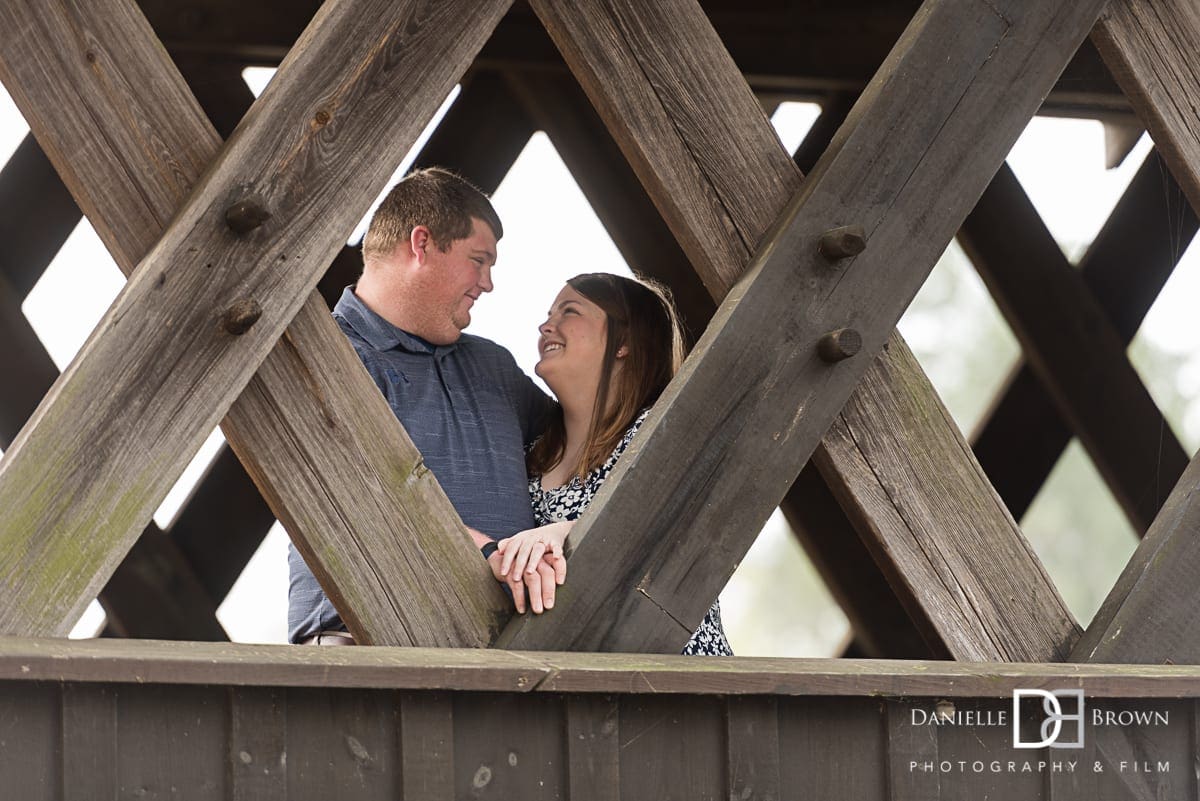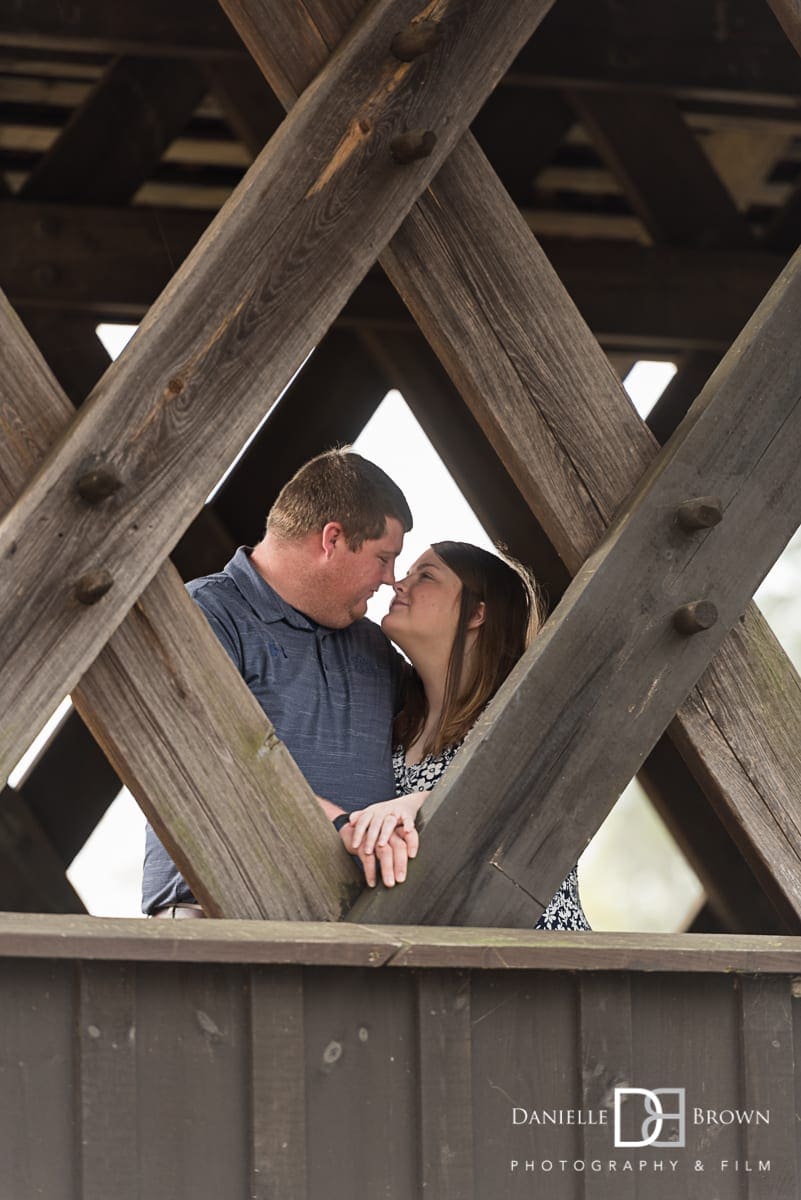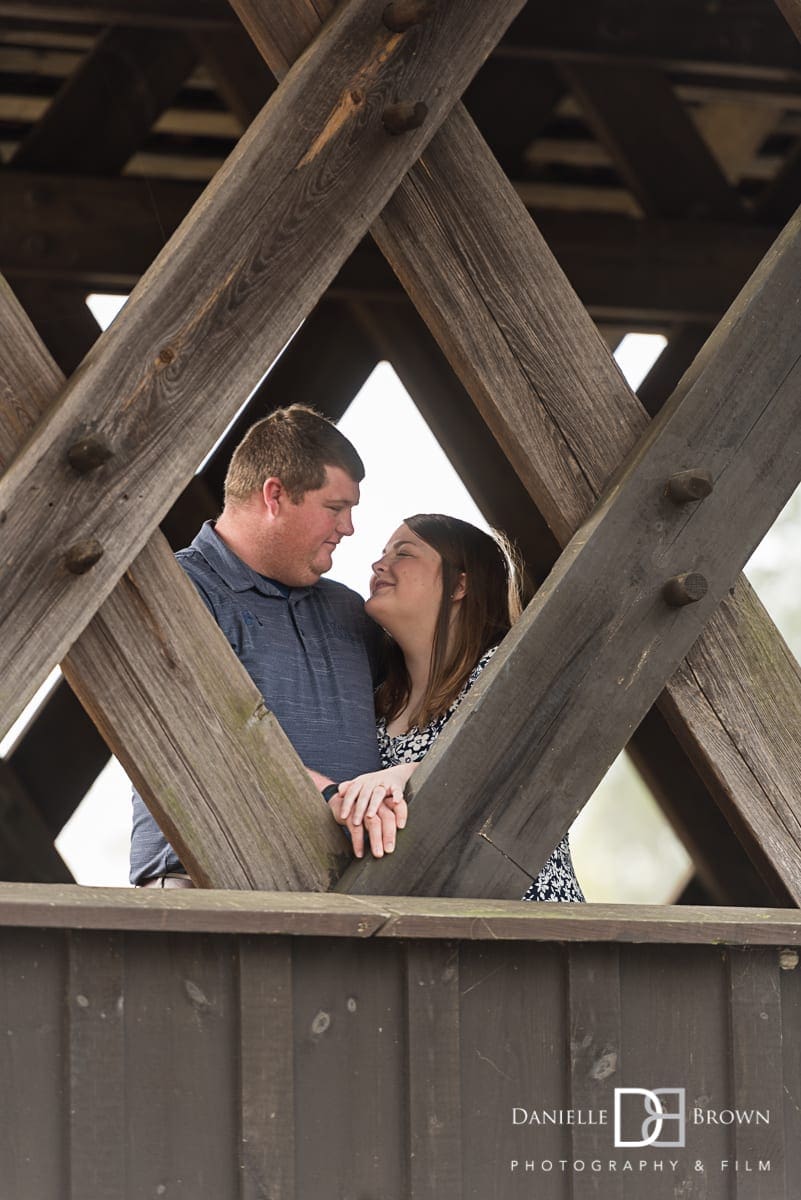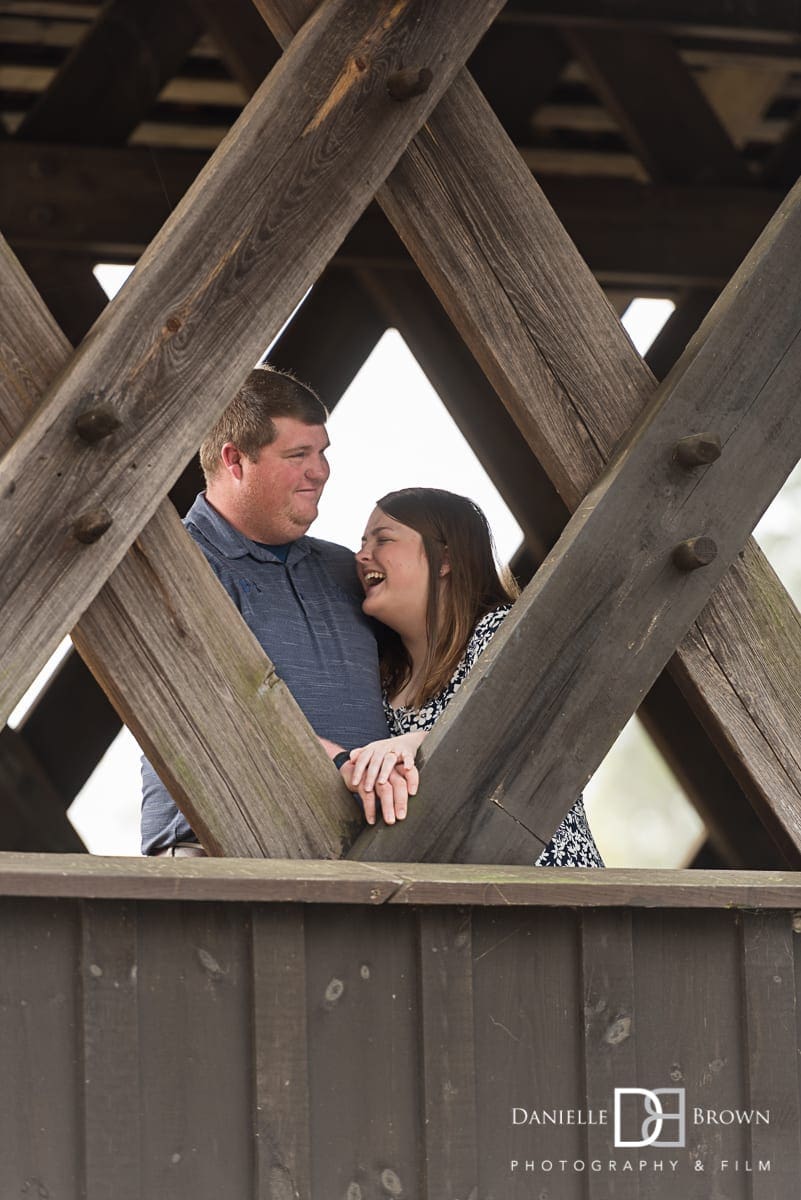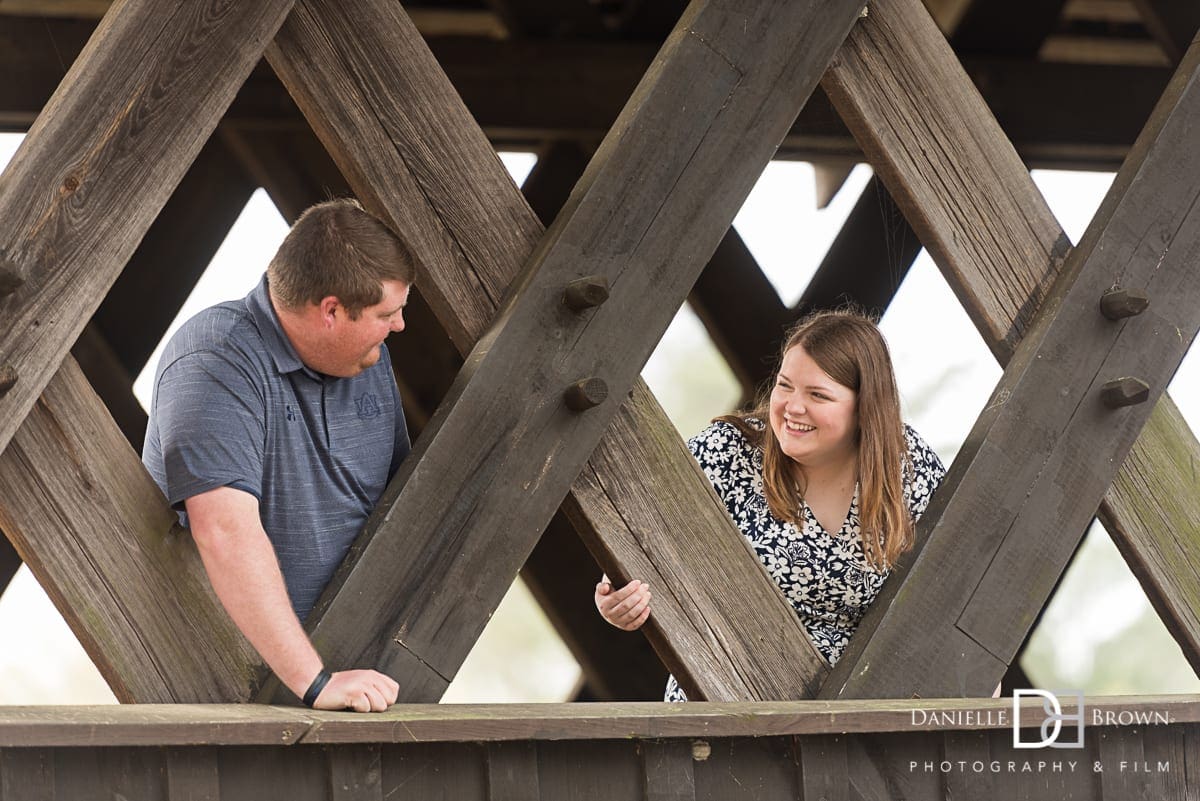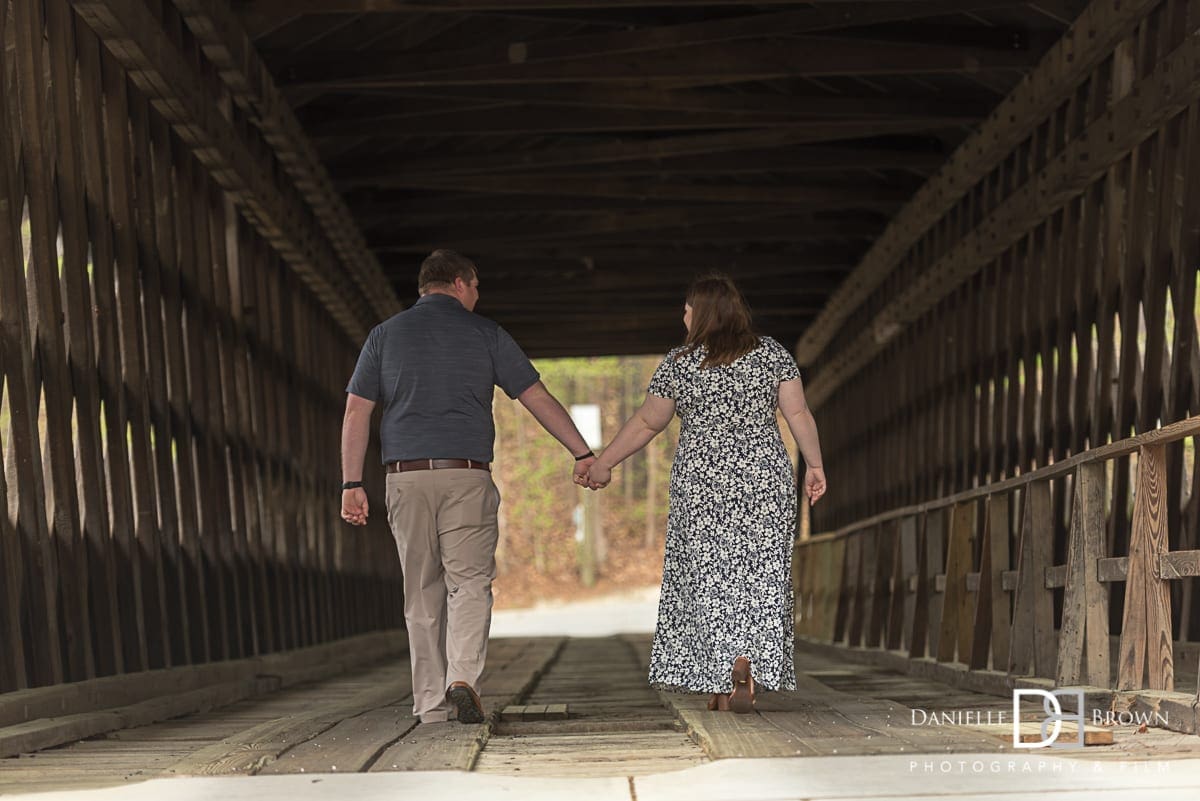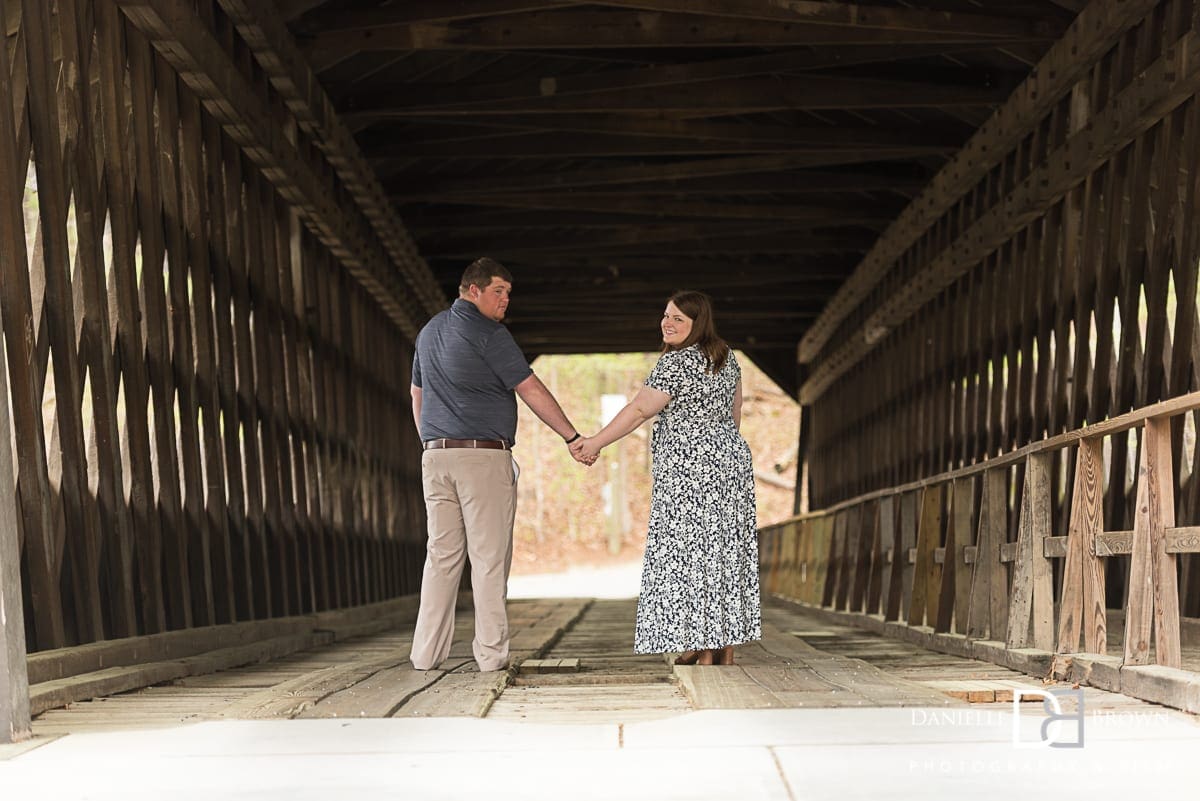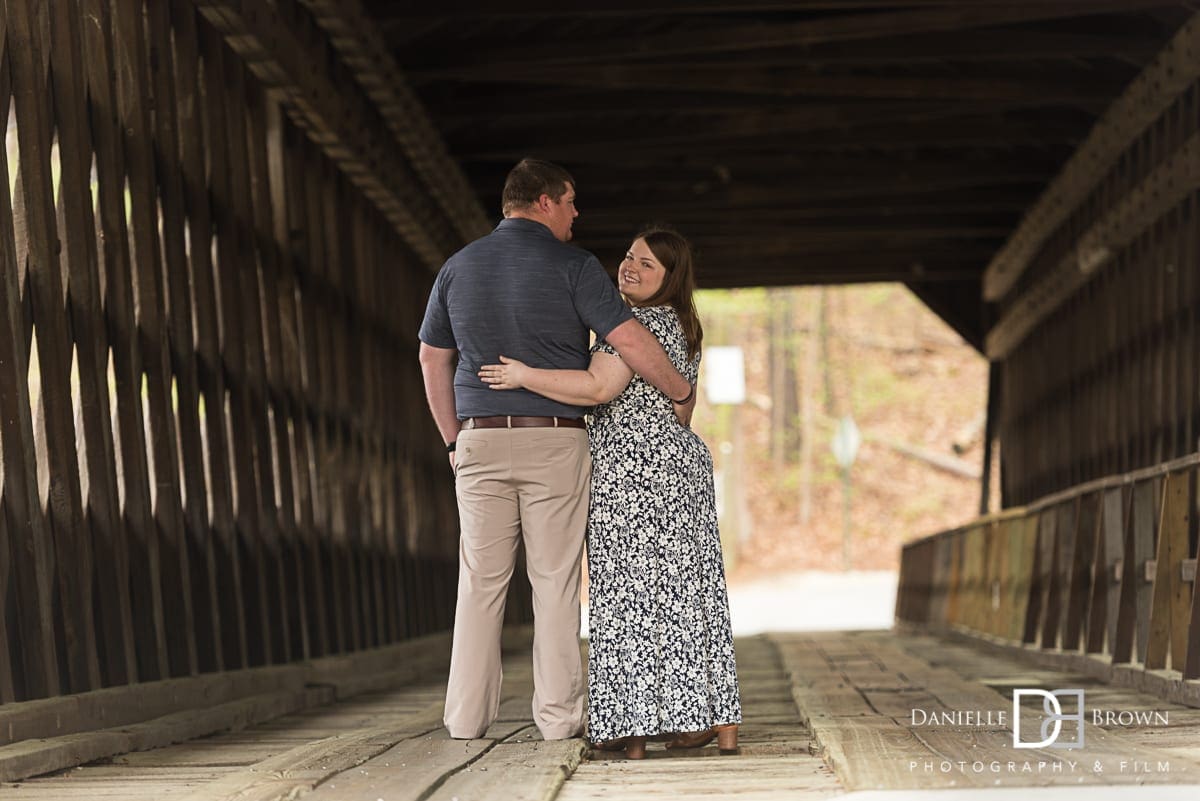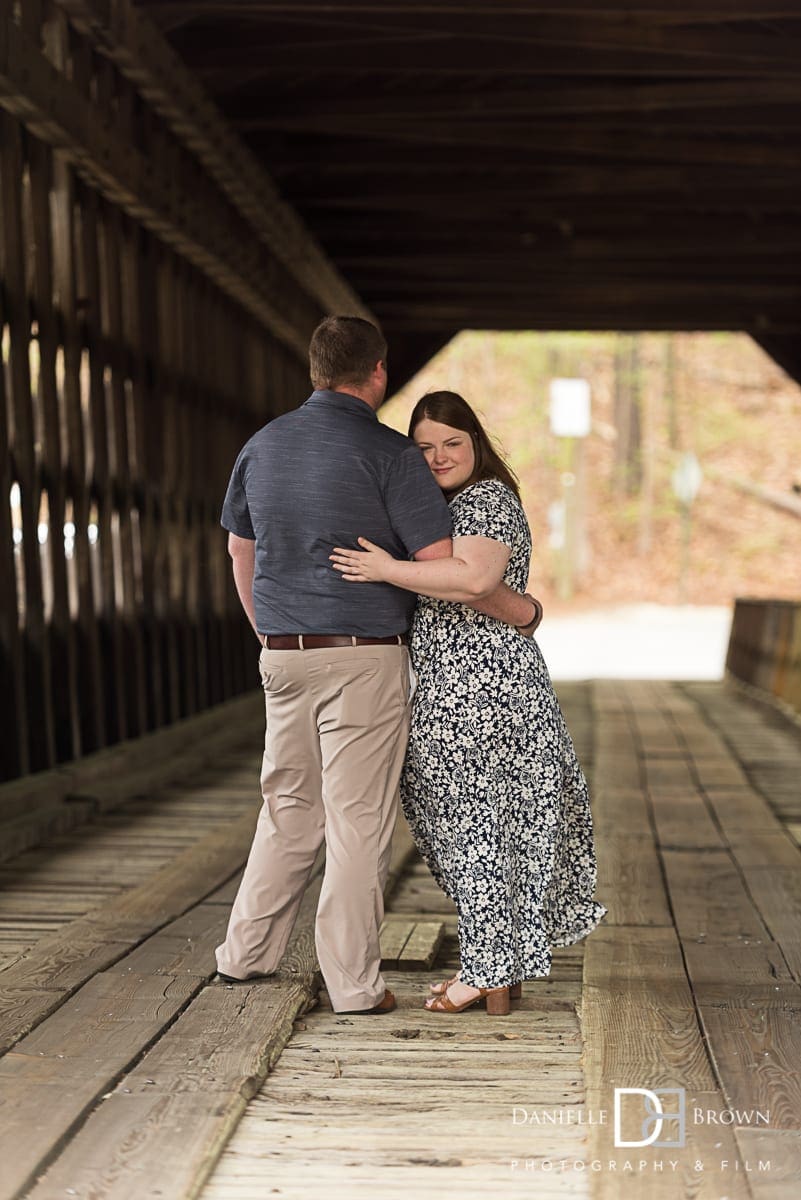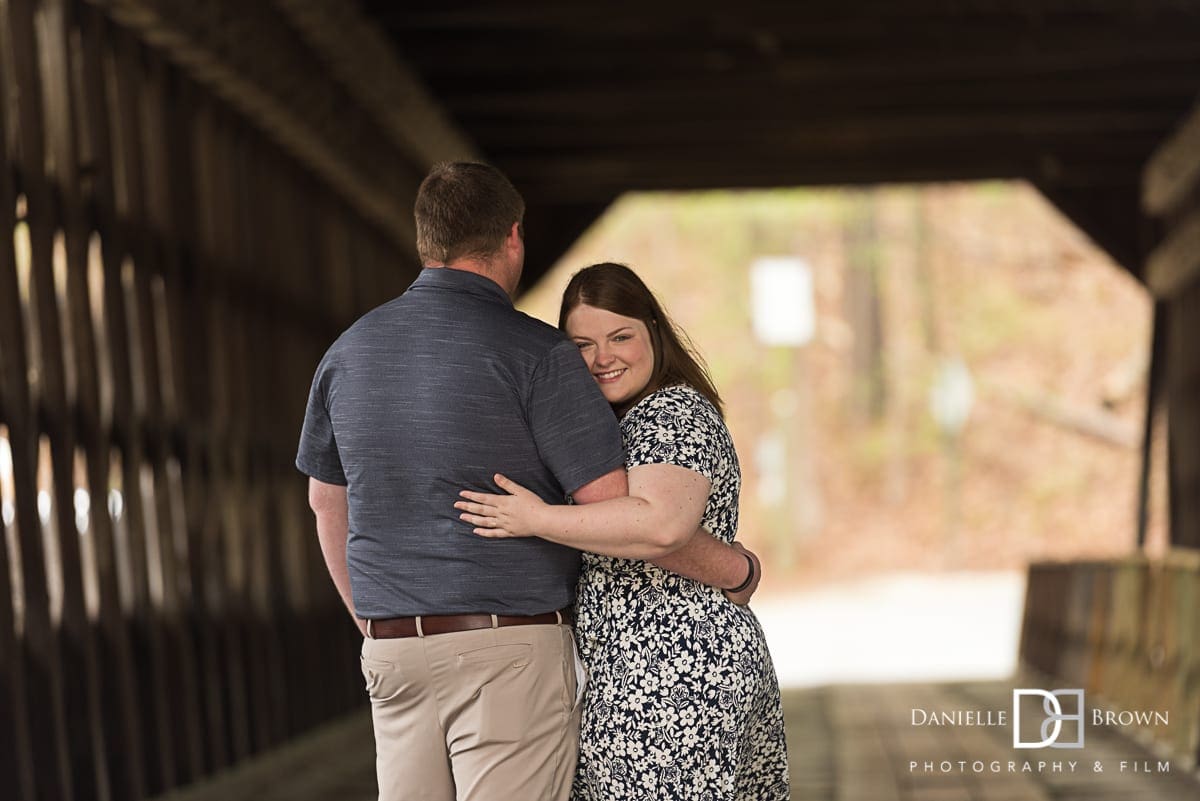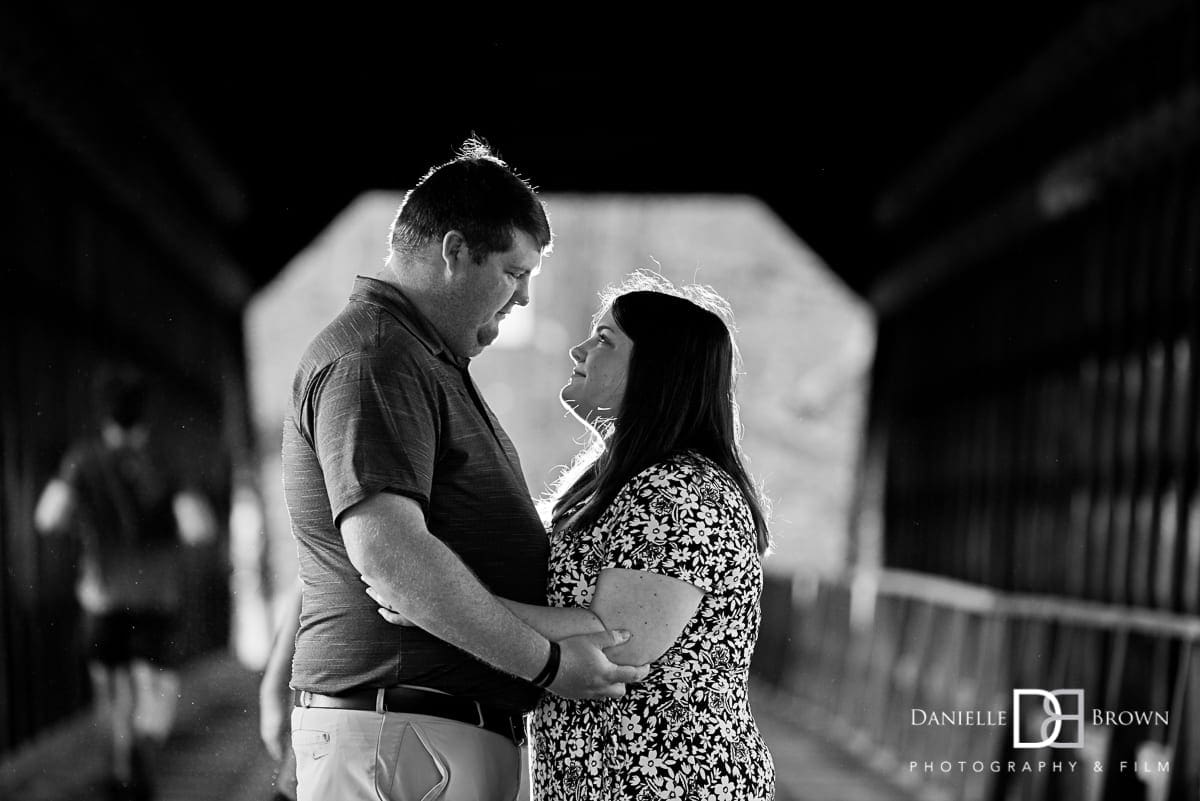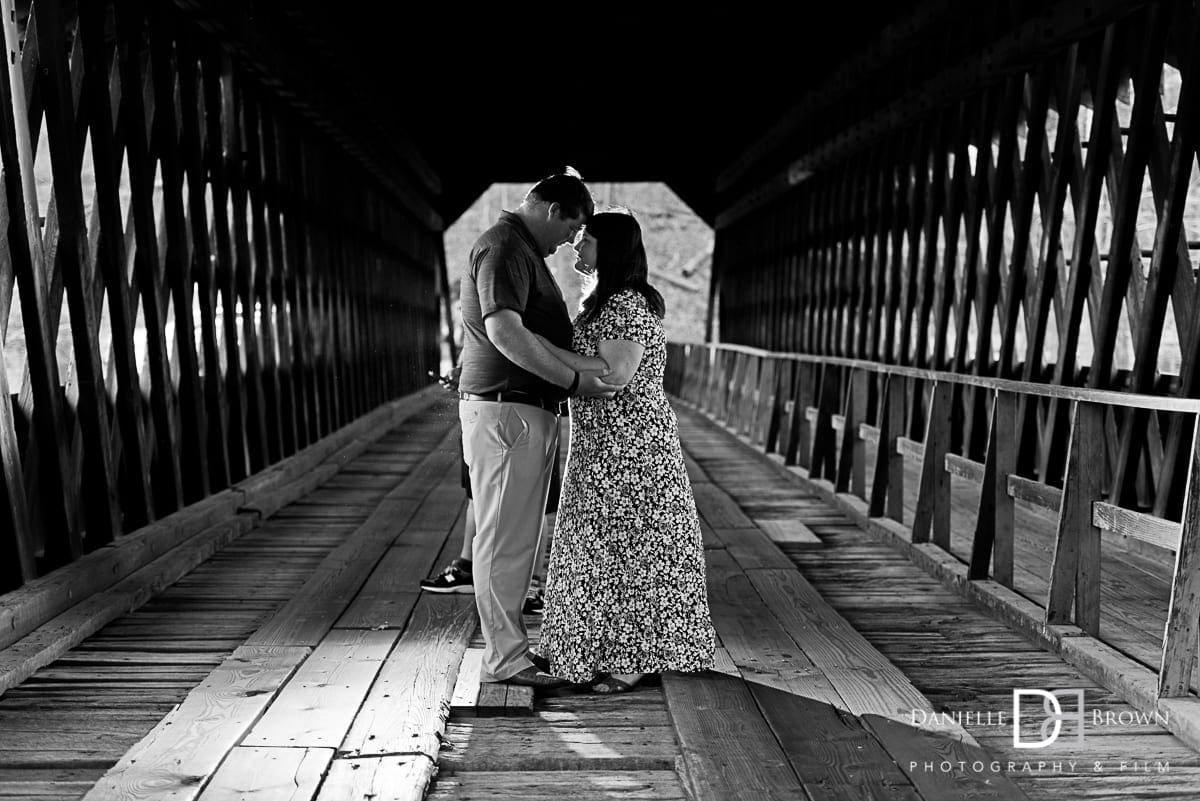 Getting to know our couple during their Stone Mountain Engagement Photographers session
How did you meet?
Charlie and I met in college. He tried dating me my sophomore year but I had no idea who he was.
The first time he asked me out was the weekend where I broke my toe by dropping my laptop on it and my dog died all in the same day. I was not in a "date" mood. But the sentiment was still there. He had wanted to get me ice cream to cheer me up.
Fast forward to my senior year where I was student teaching. He was also student teaching because he was finishing his Master's in Physical Education. We almost dated a lot but the timing was just never right. We hung out all the time but then we graduated and went our separate ways.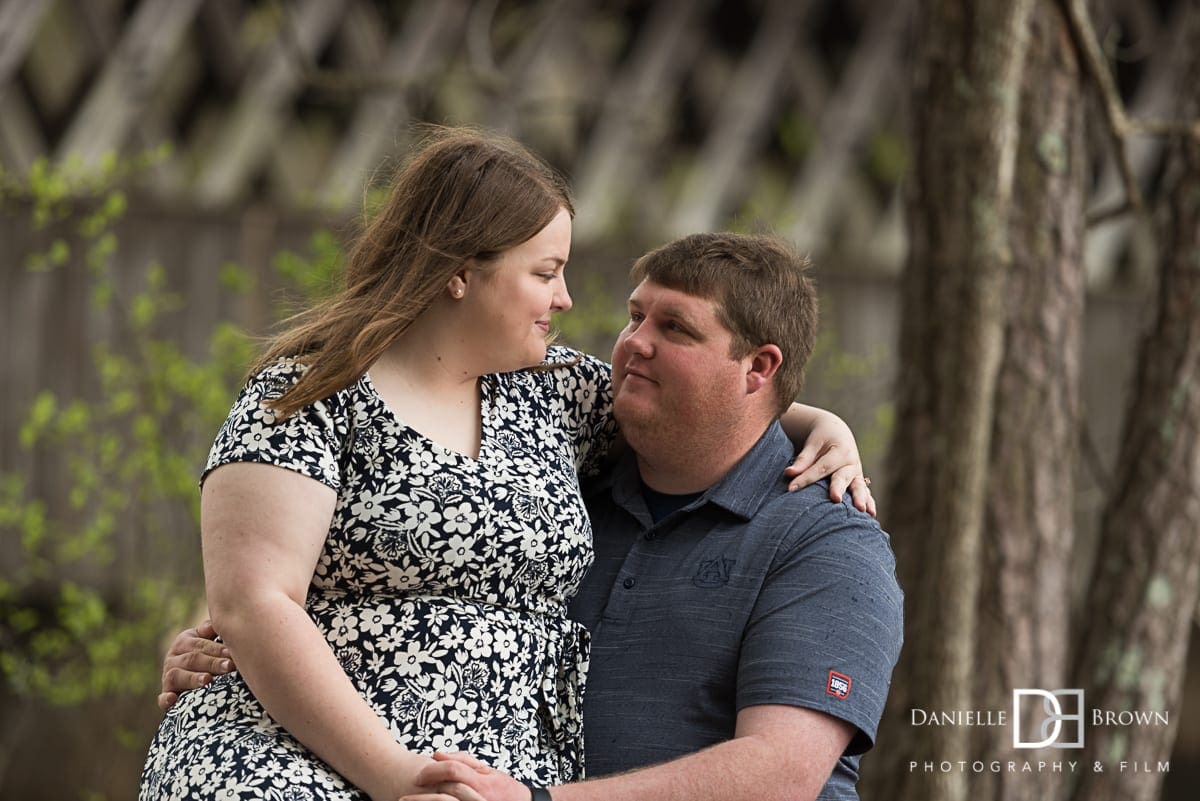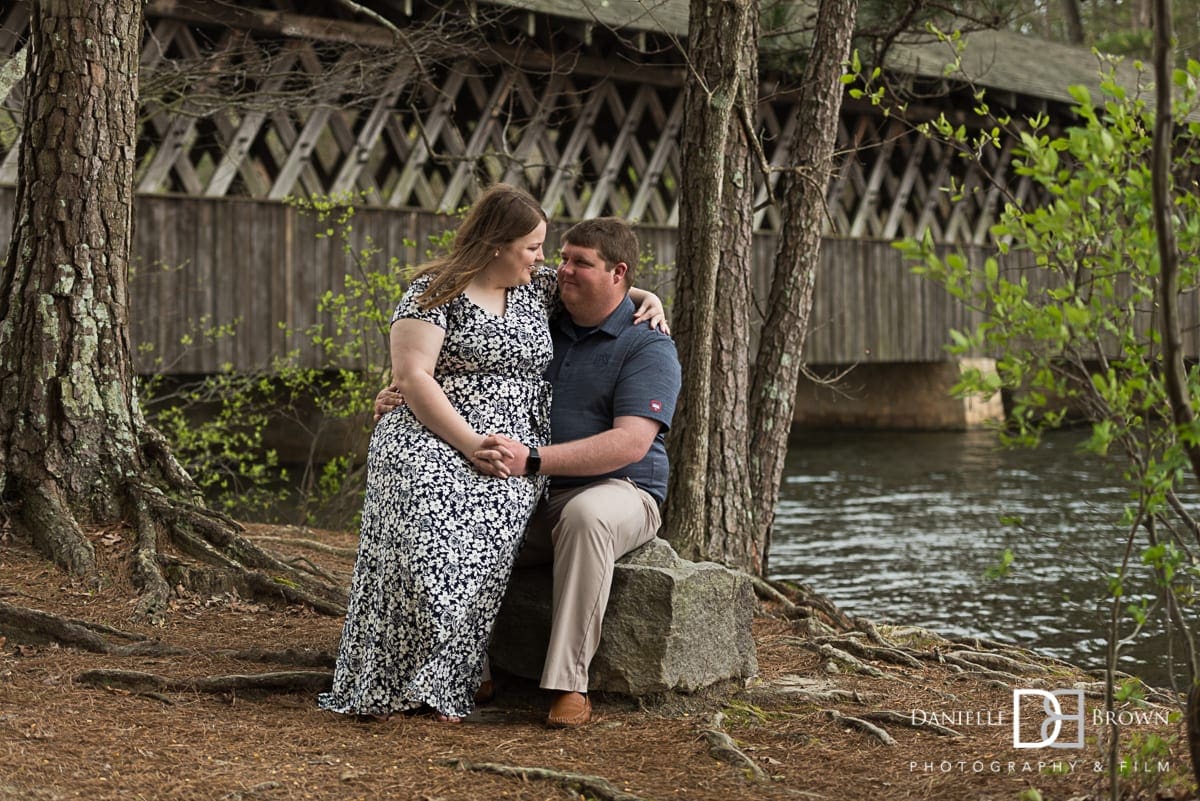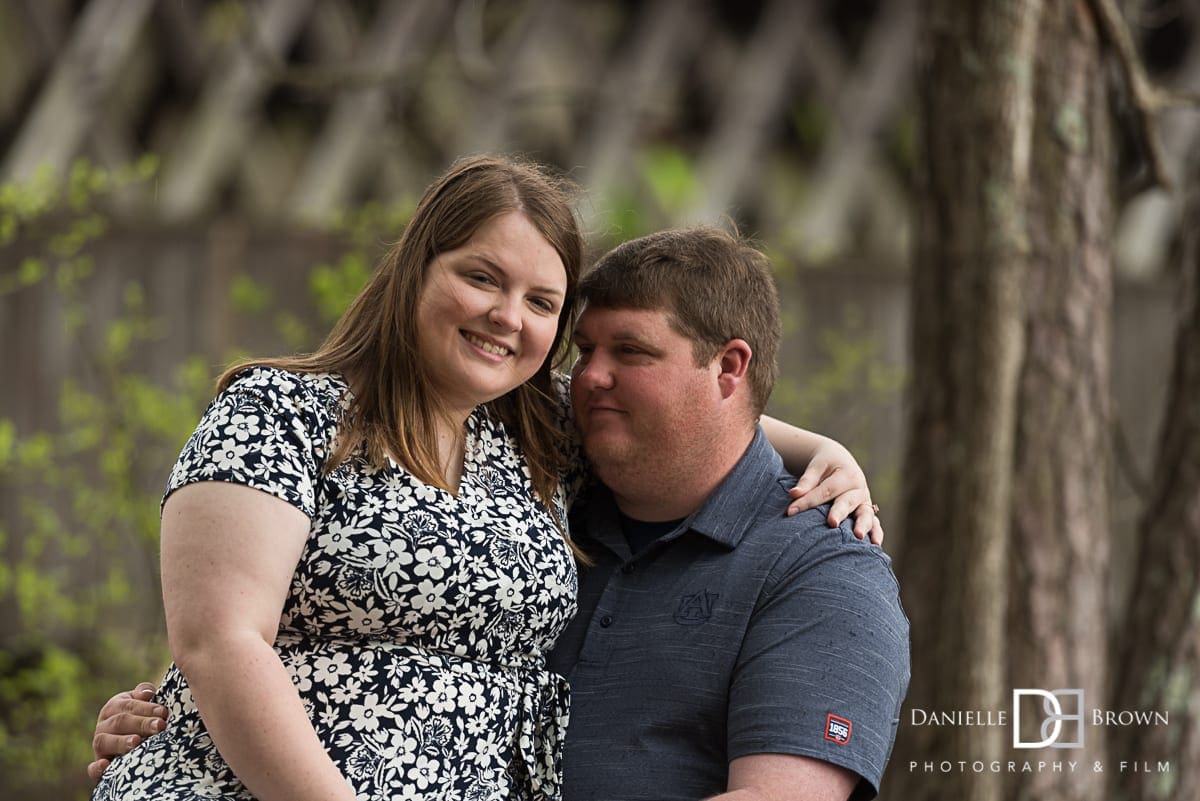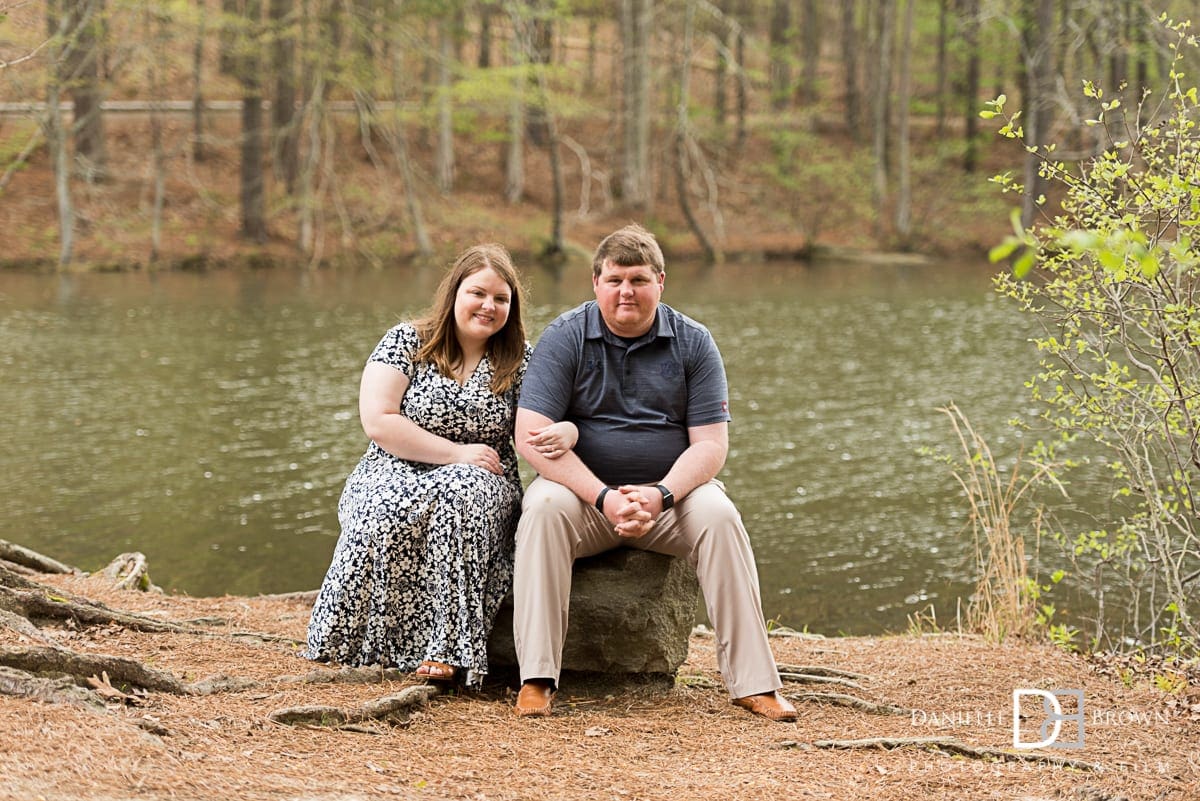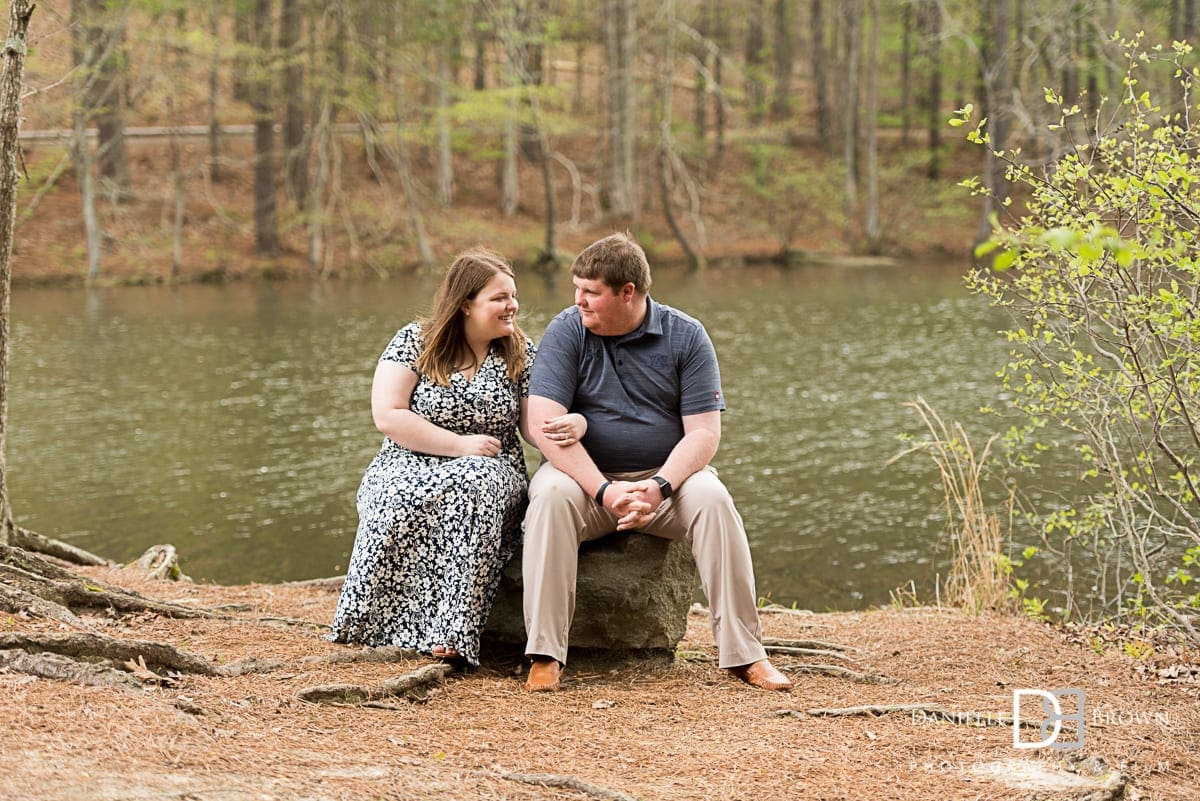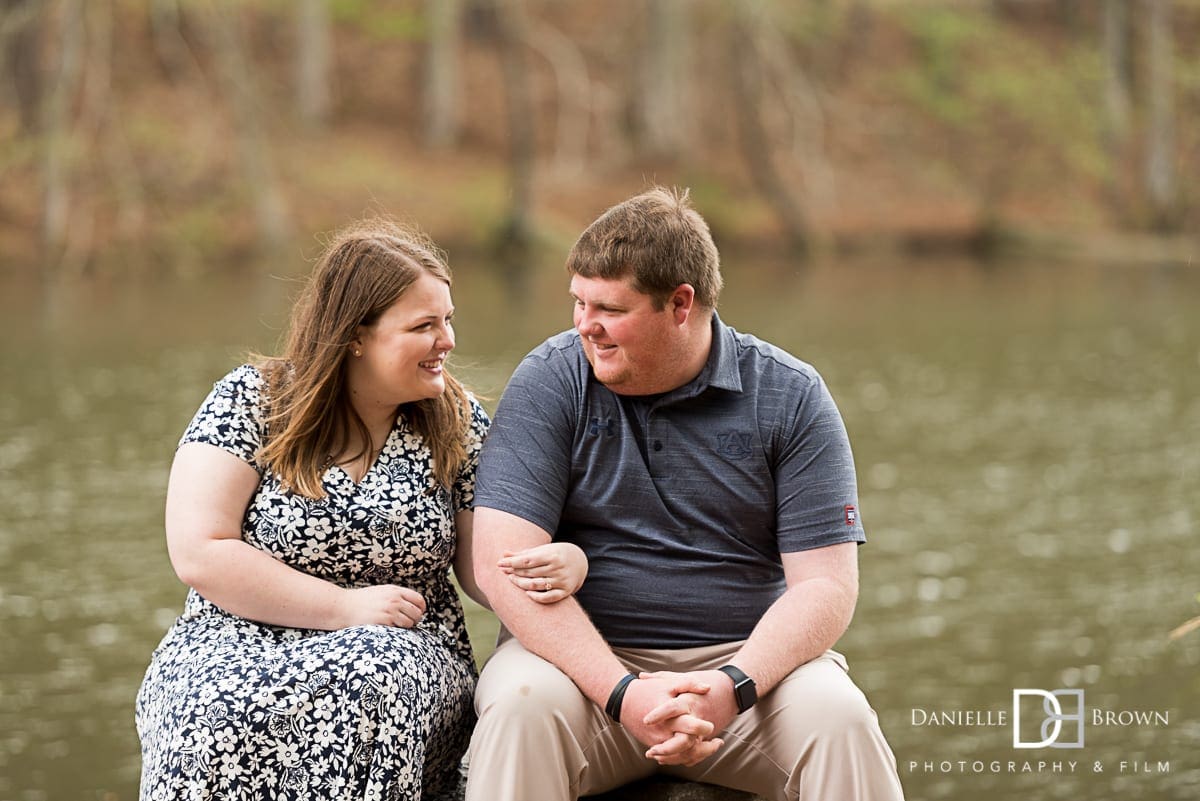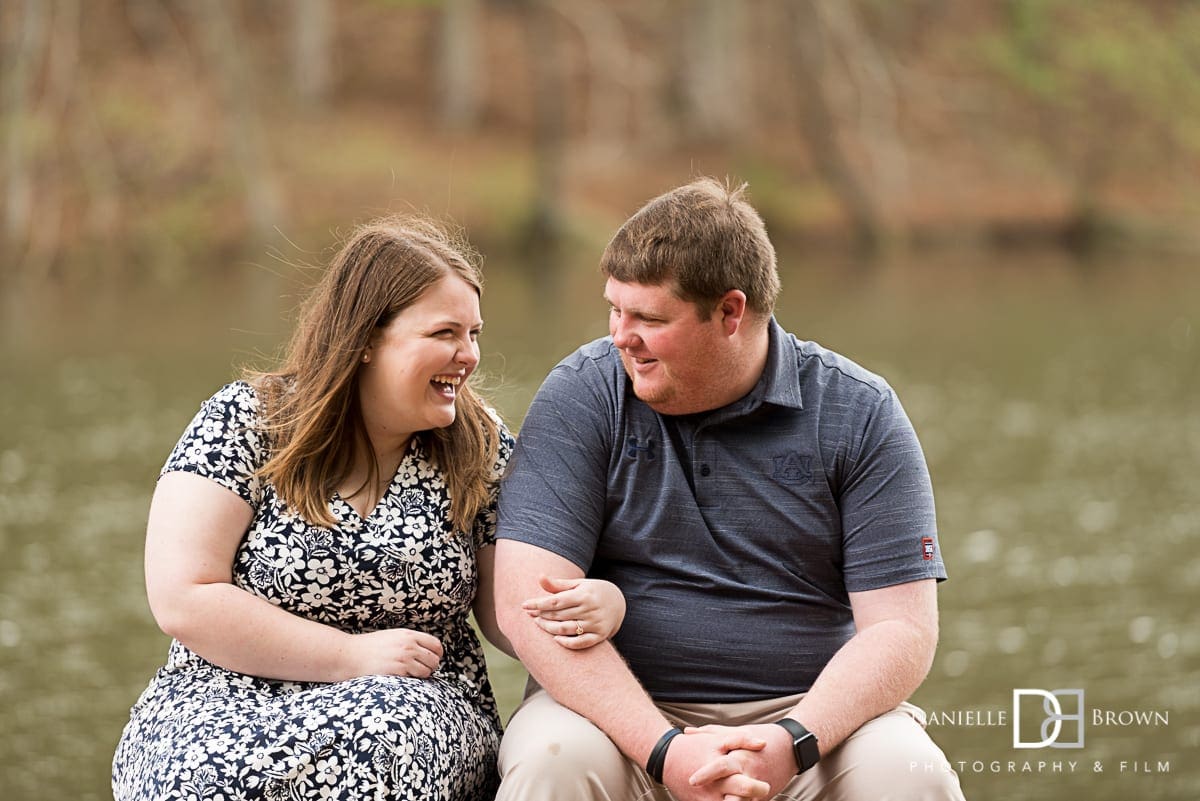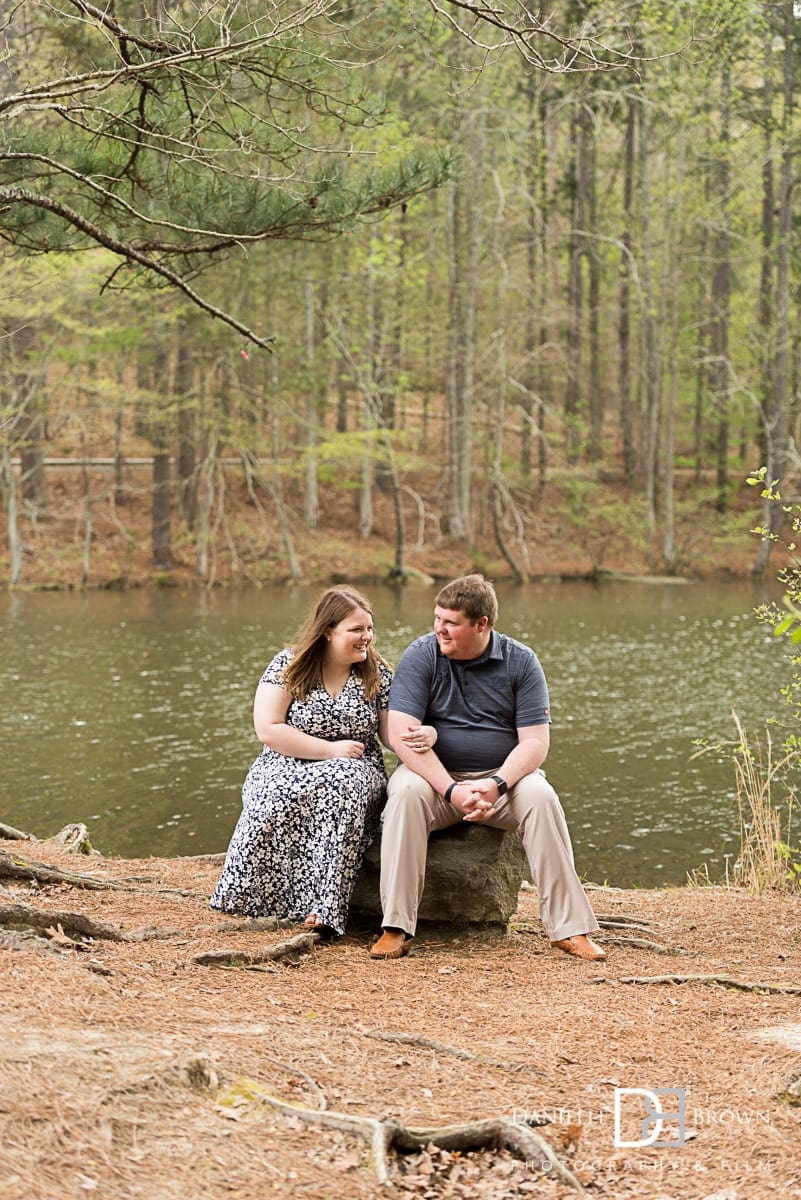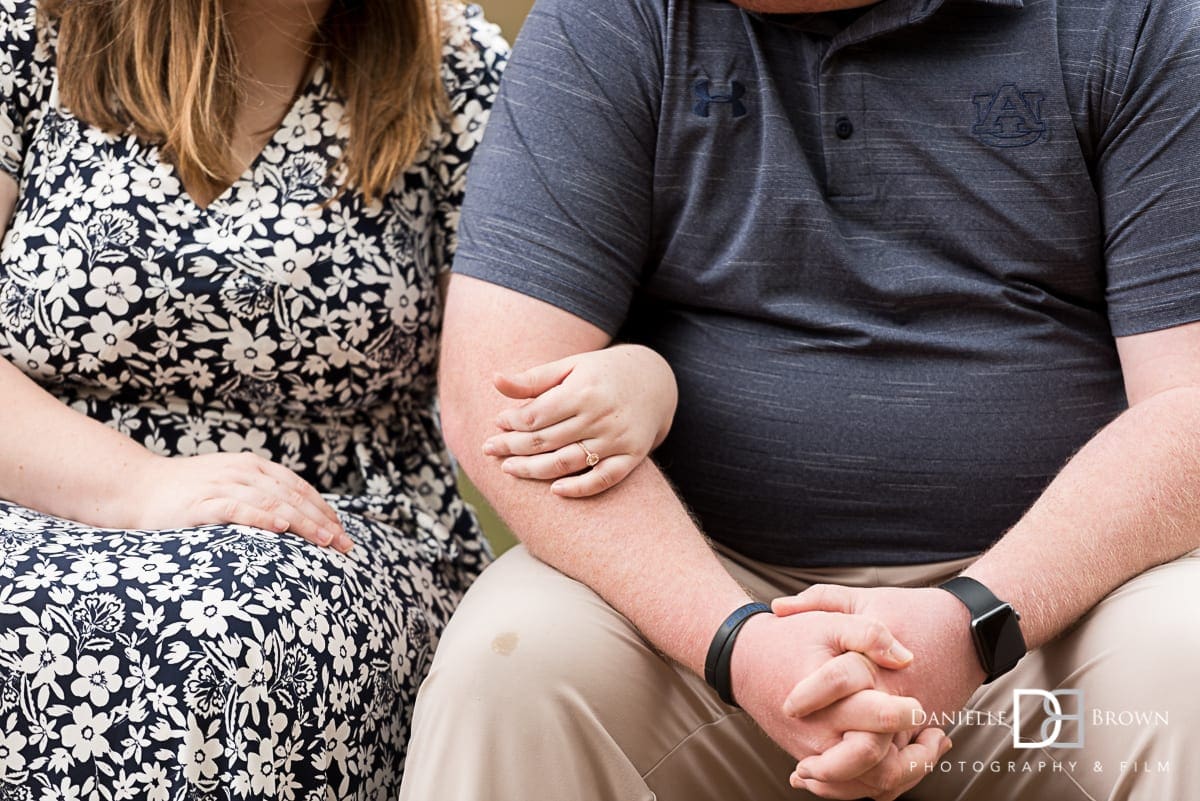 Time passes… everything finally lines up
We talked off and on a few times but again nothing ever amounted to anything. I was living and teaching in Atlanta near my family and he was back in North Alabama teaching and coaching where he went to high school. We started talking again because he accidentally sent me a Snapchat. One day something clicked inside of my head and I immediately knew I wanted to be with him. We talked for about a week and I drove to Alabama that weekend. I would've gone earlier in the week but I couldn't because I was teaching. I spent one night in Alabama that weekend and we both knew it was meant to be. Life has thrown us a lot of curve balls in the year we've dated, but I wouldn't have wanted to go through it with anybody else.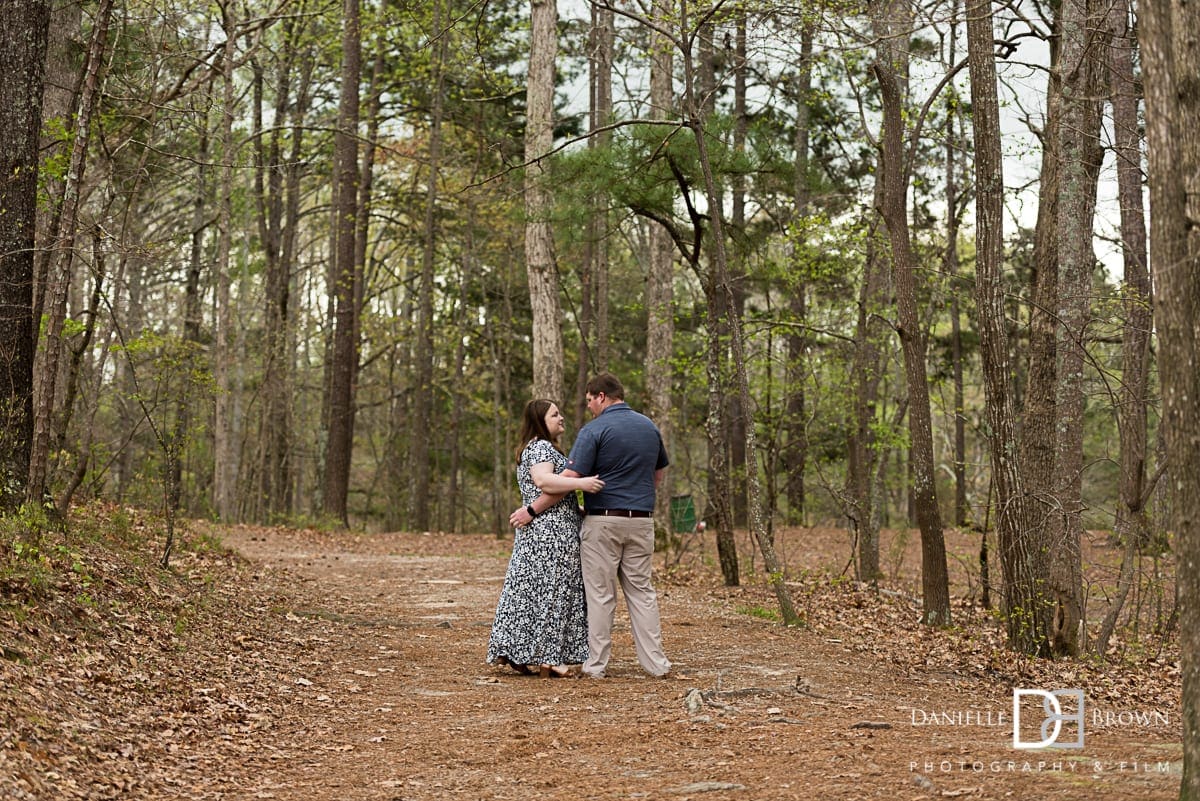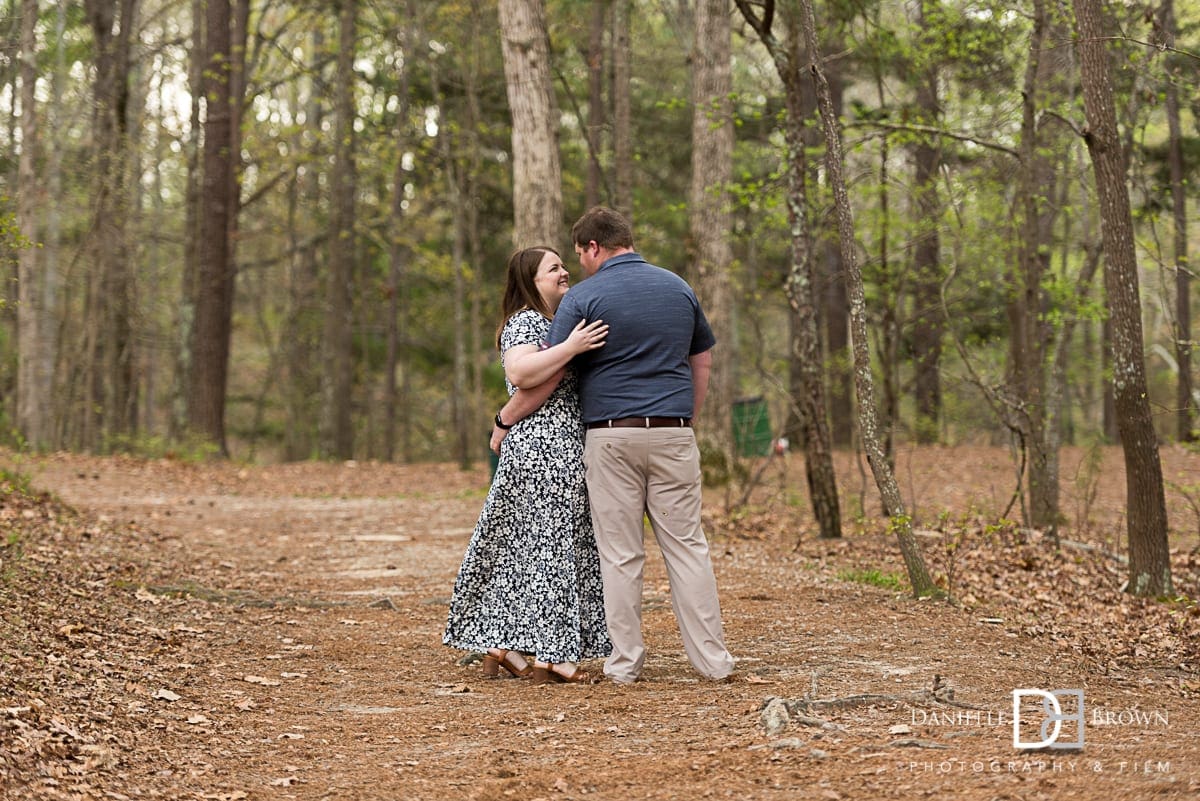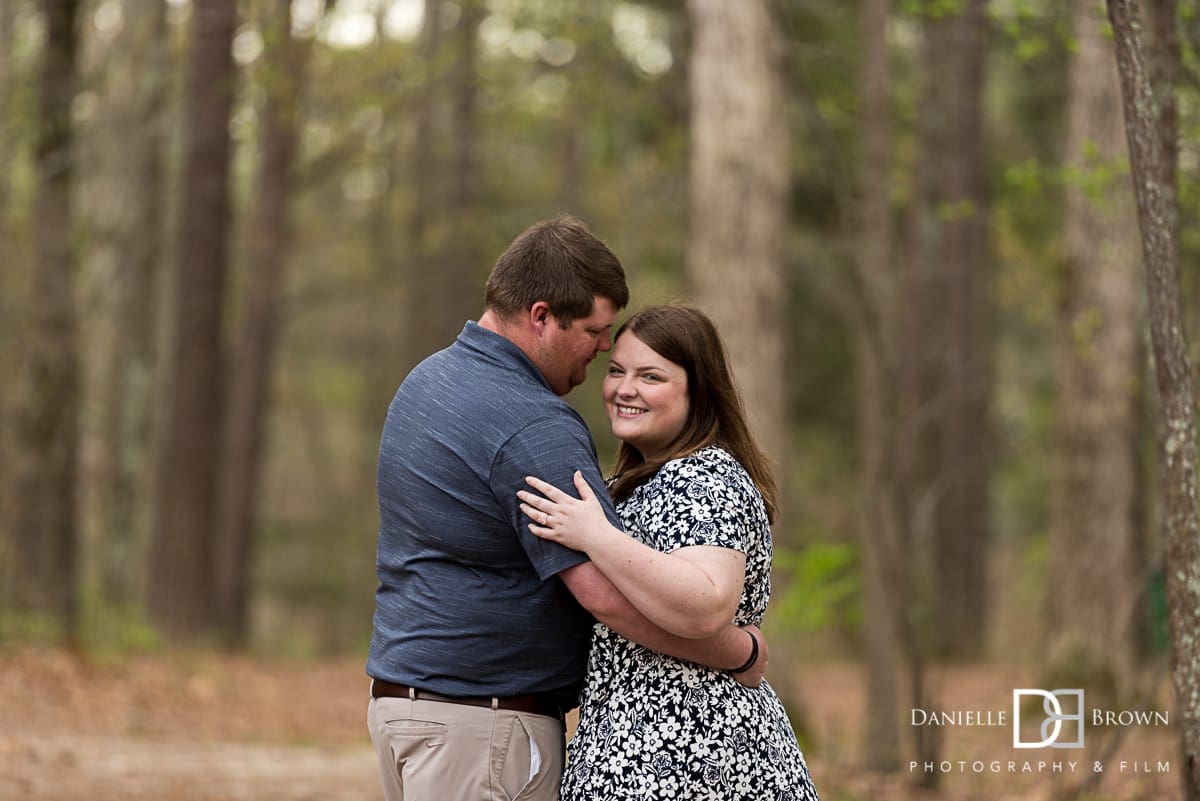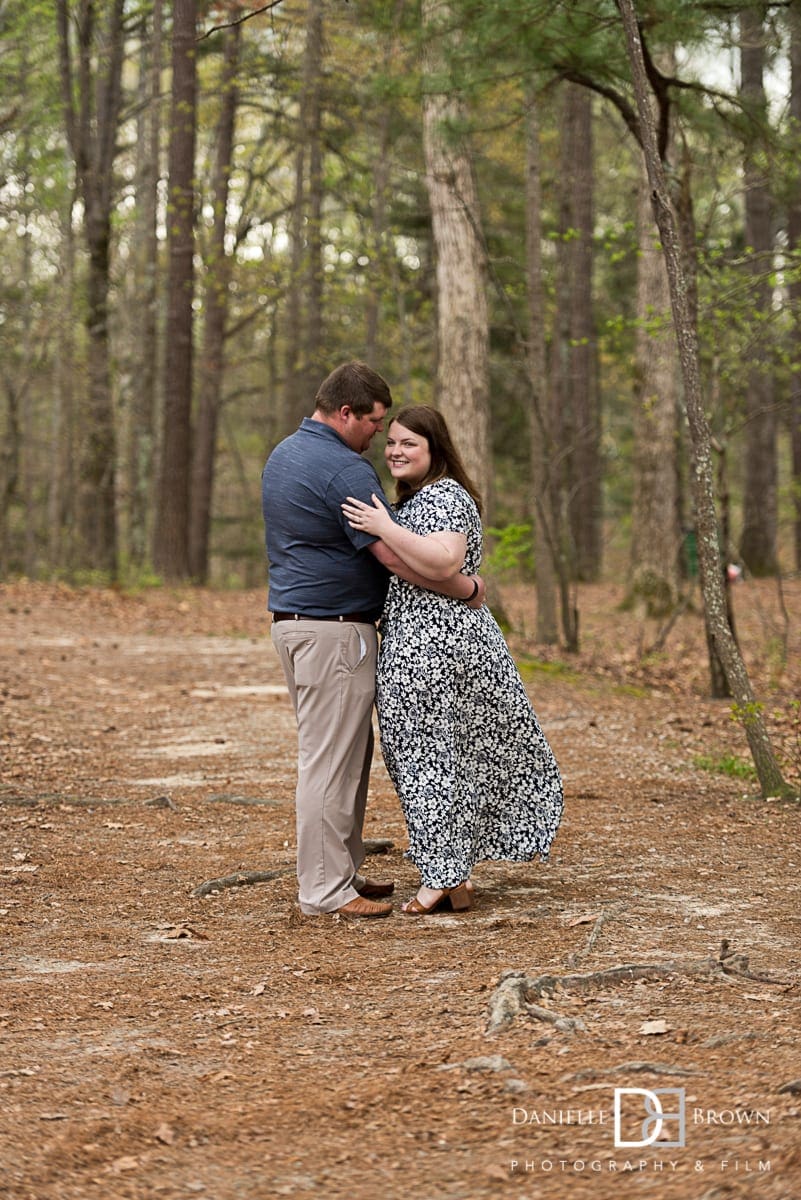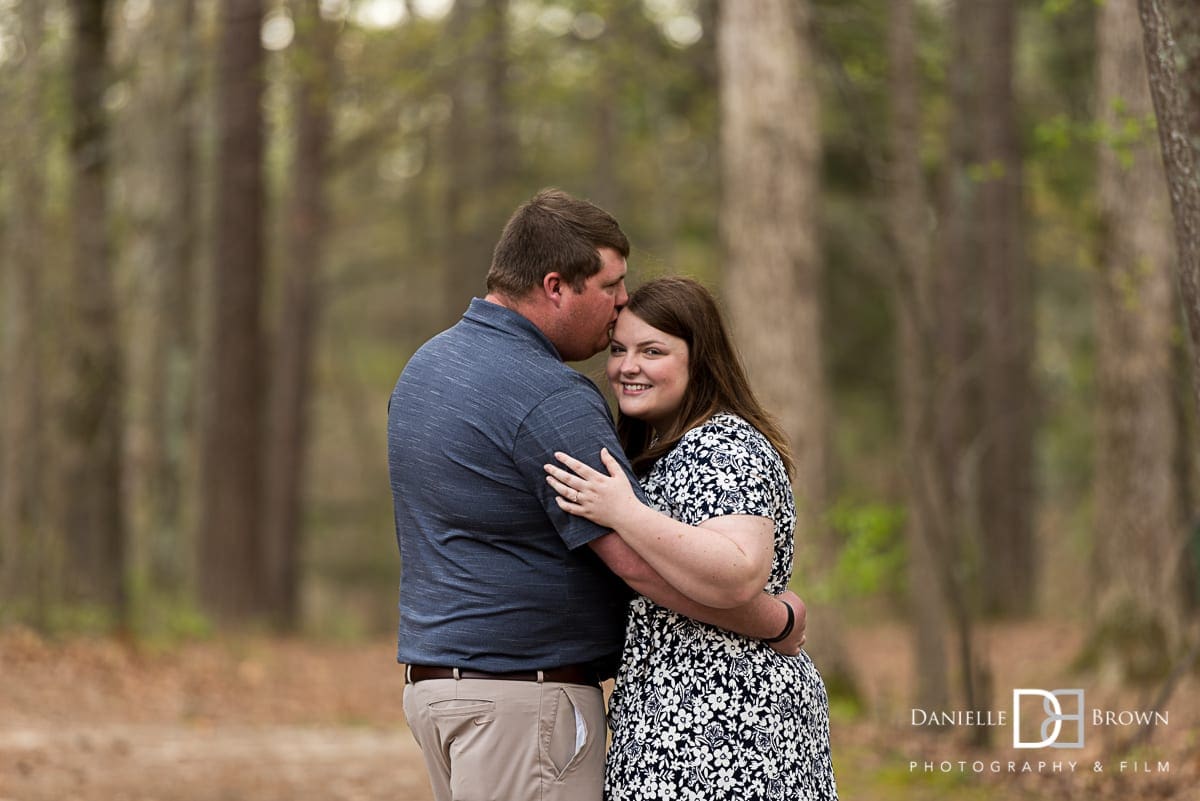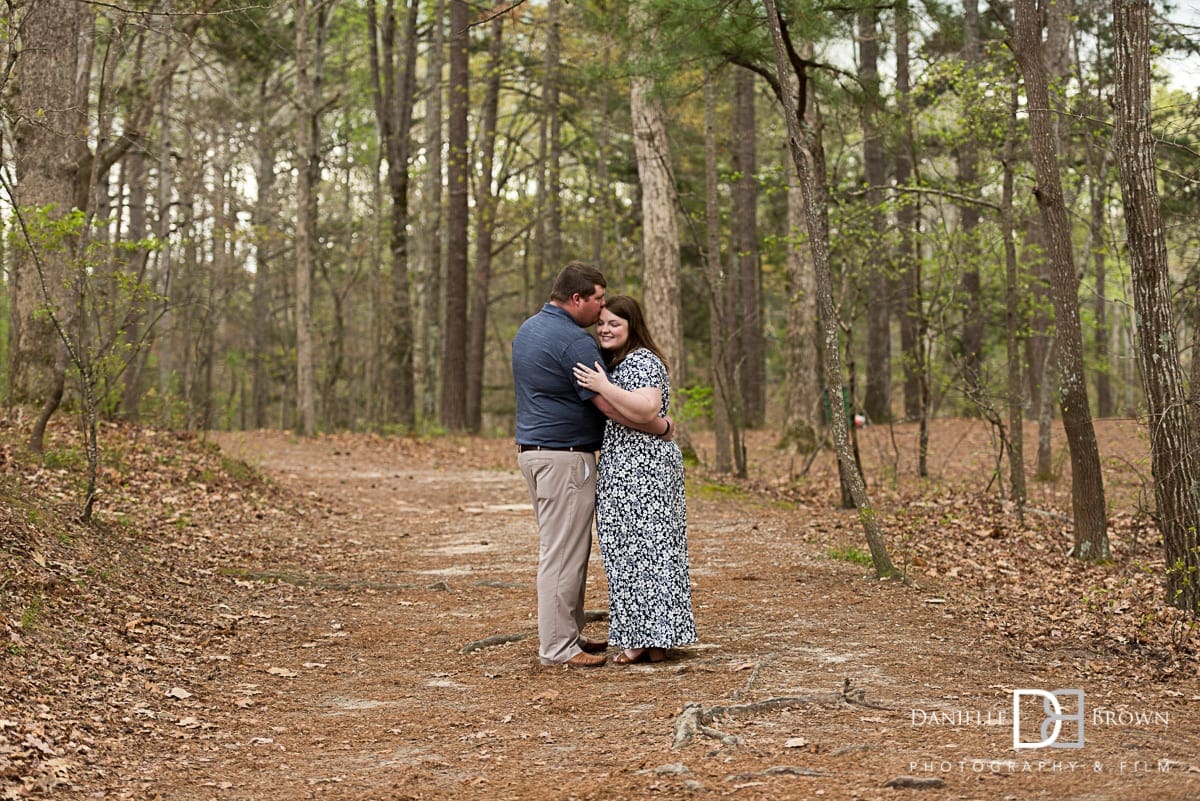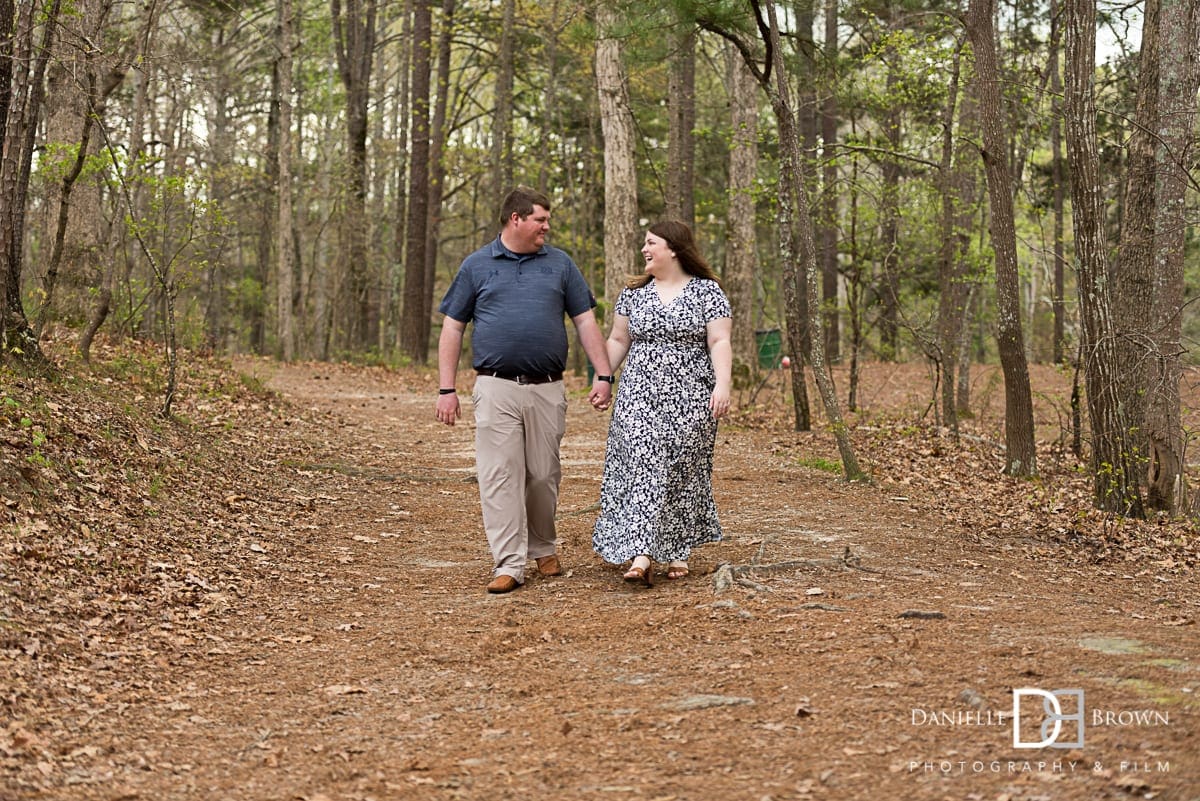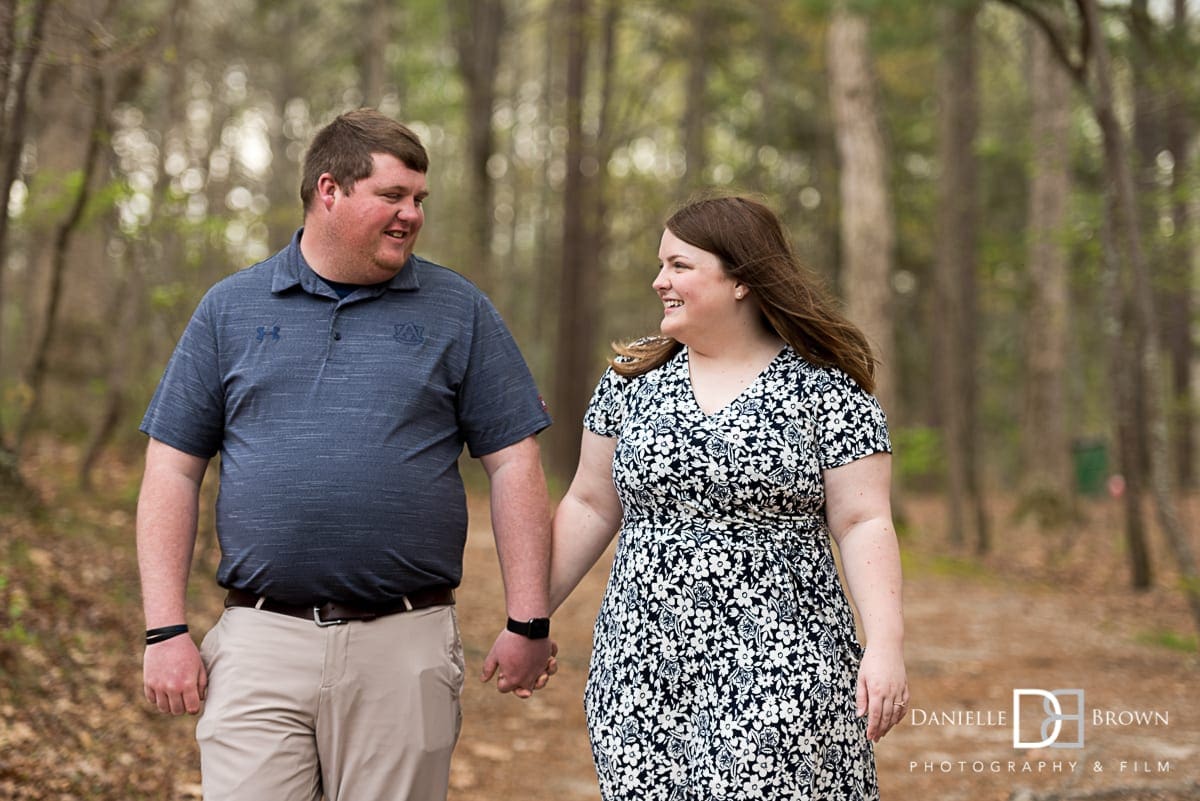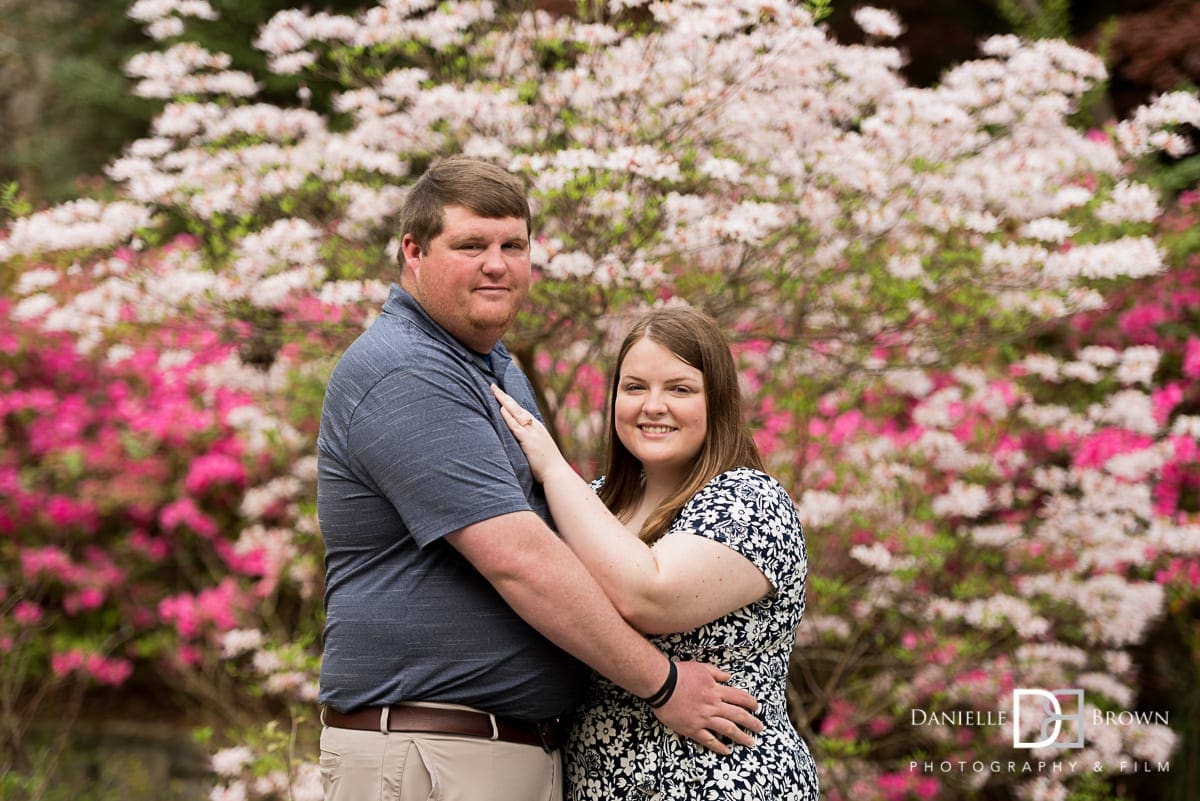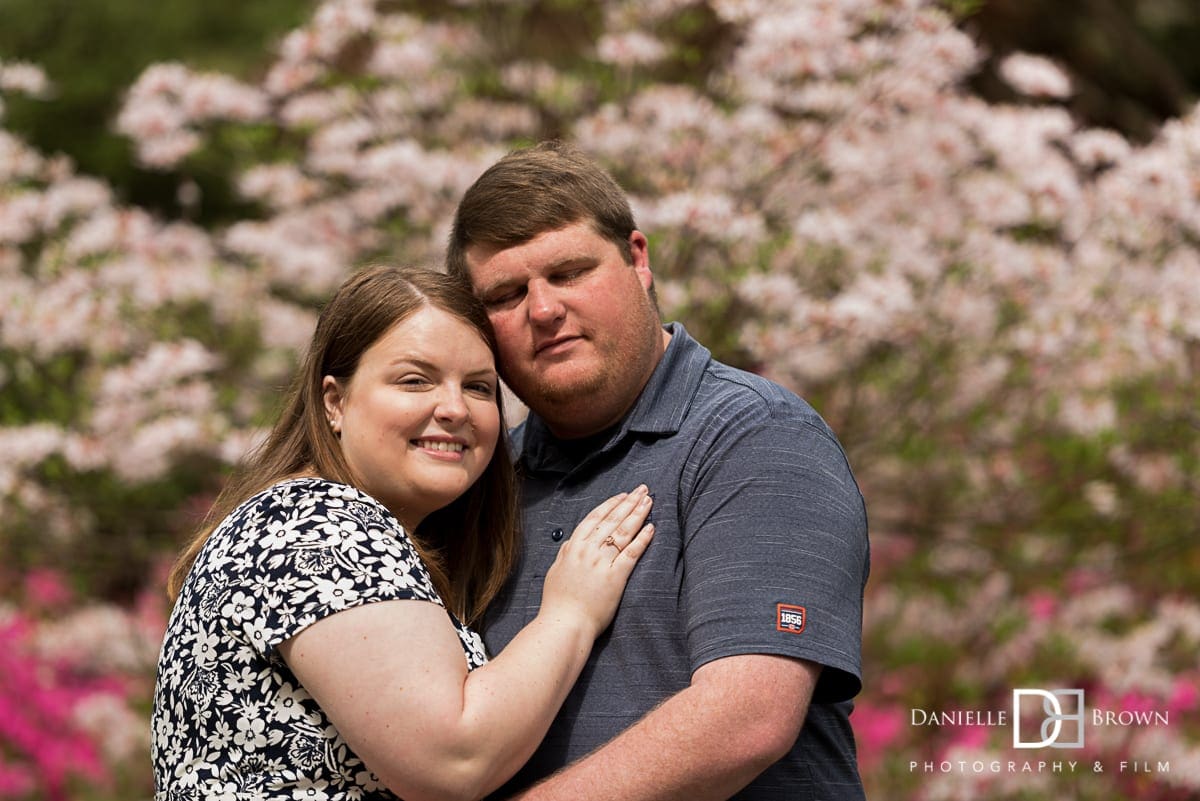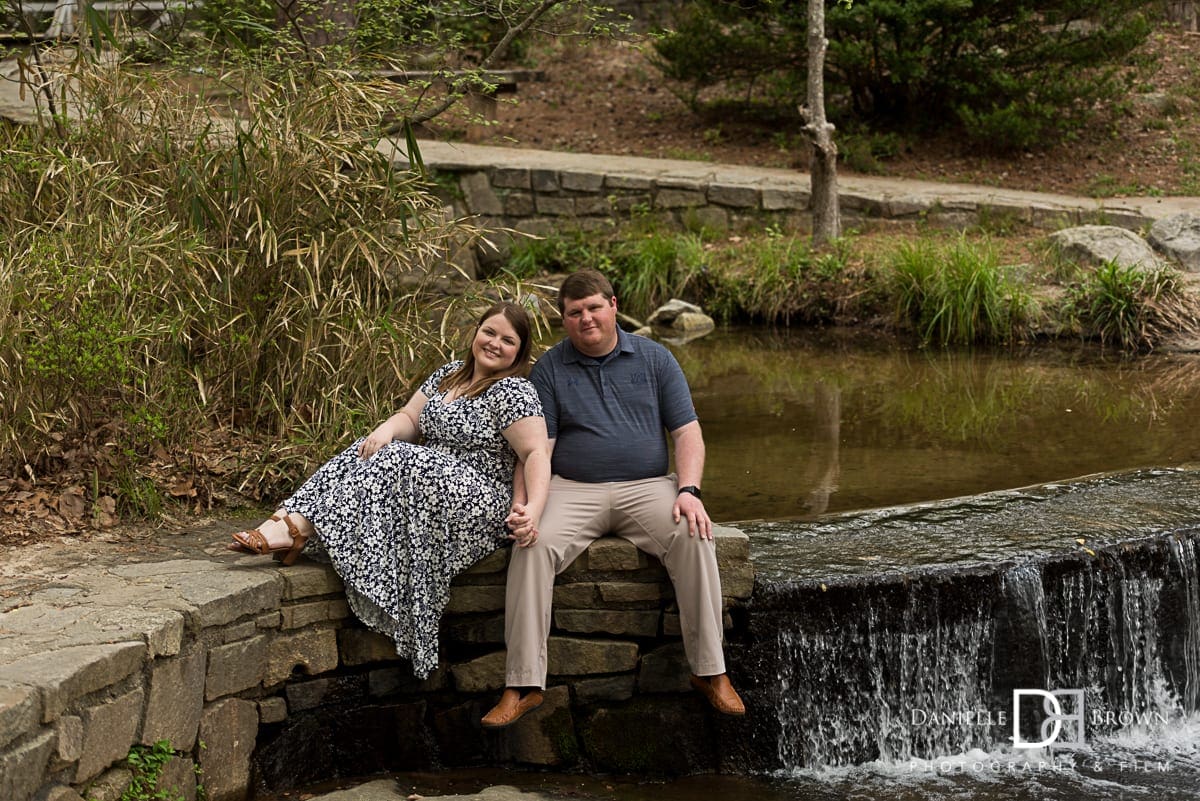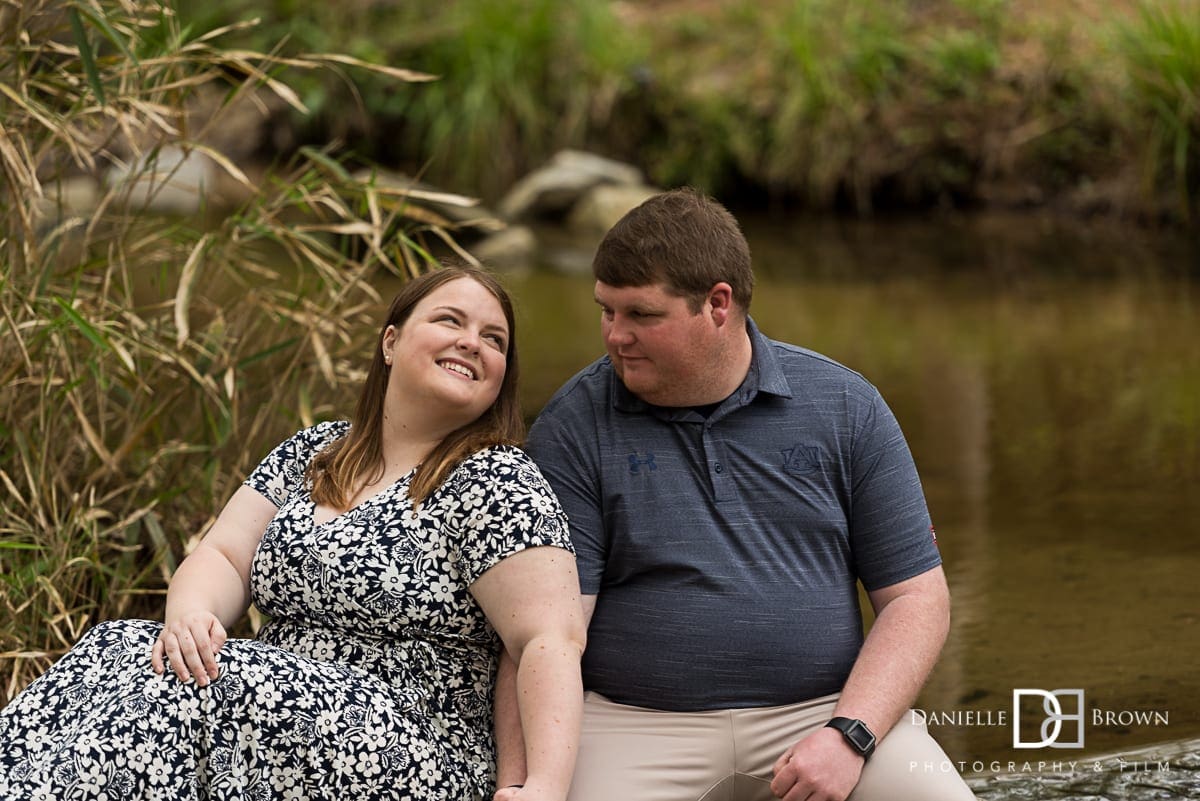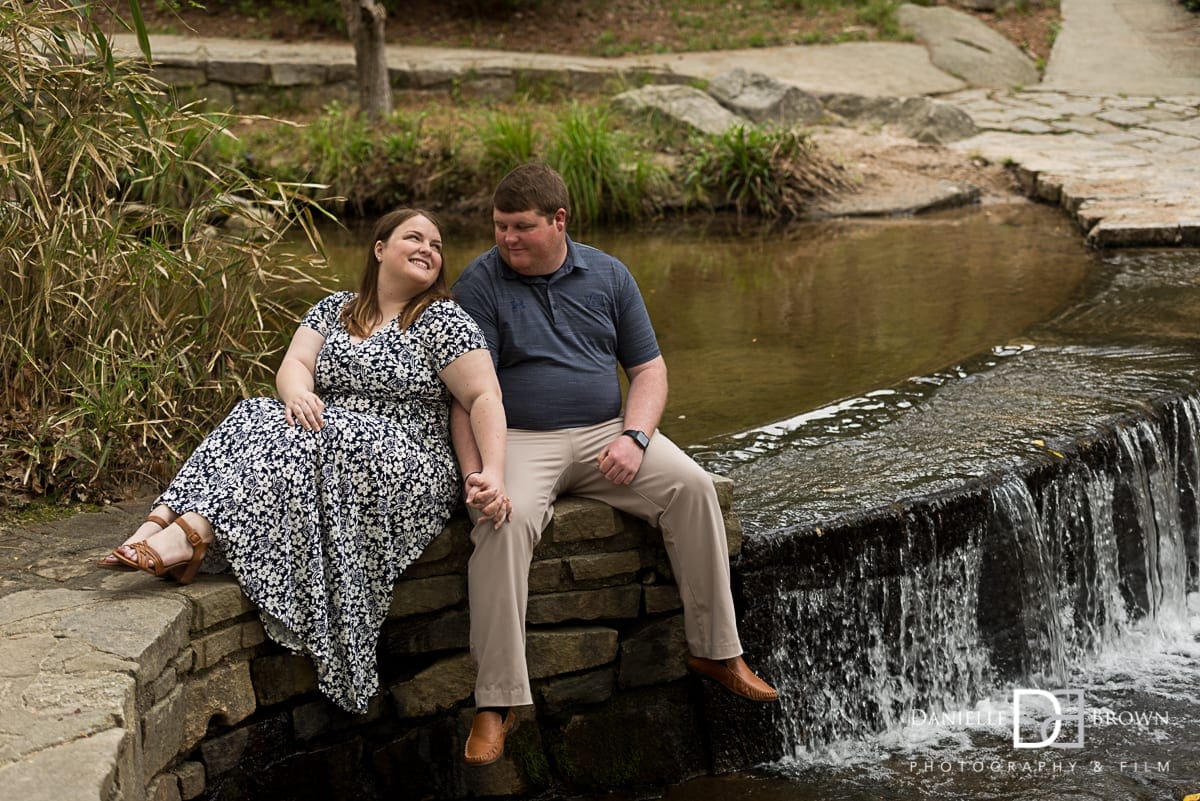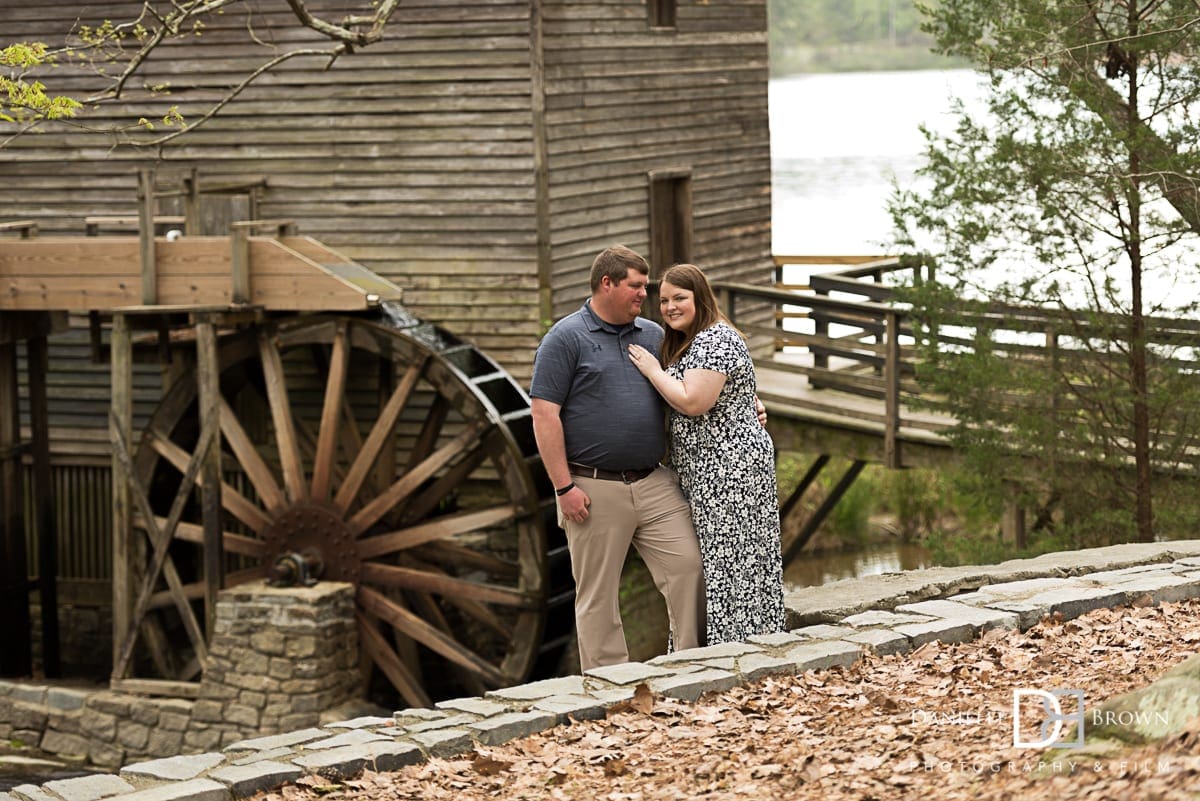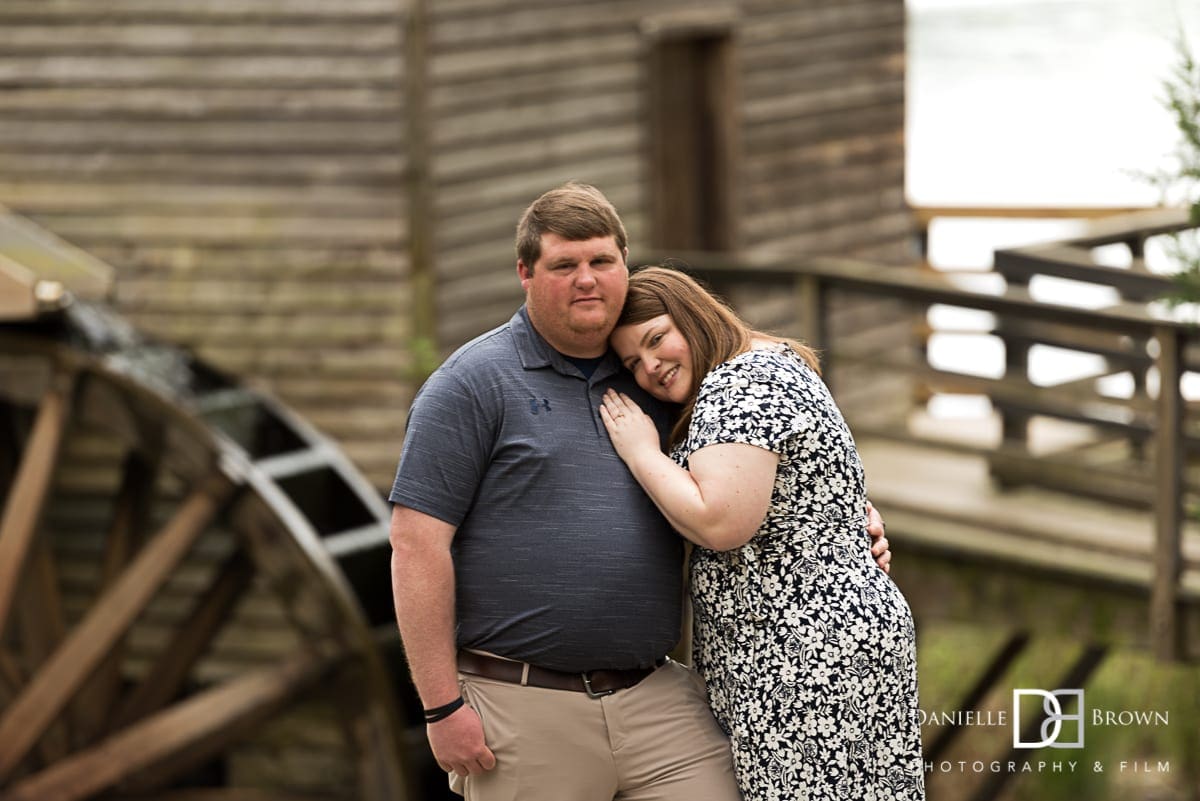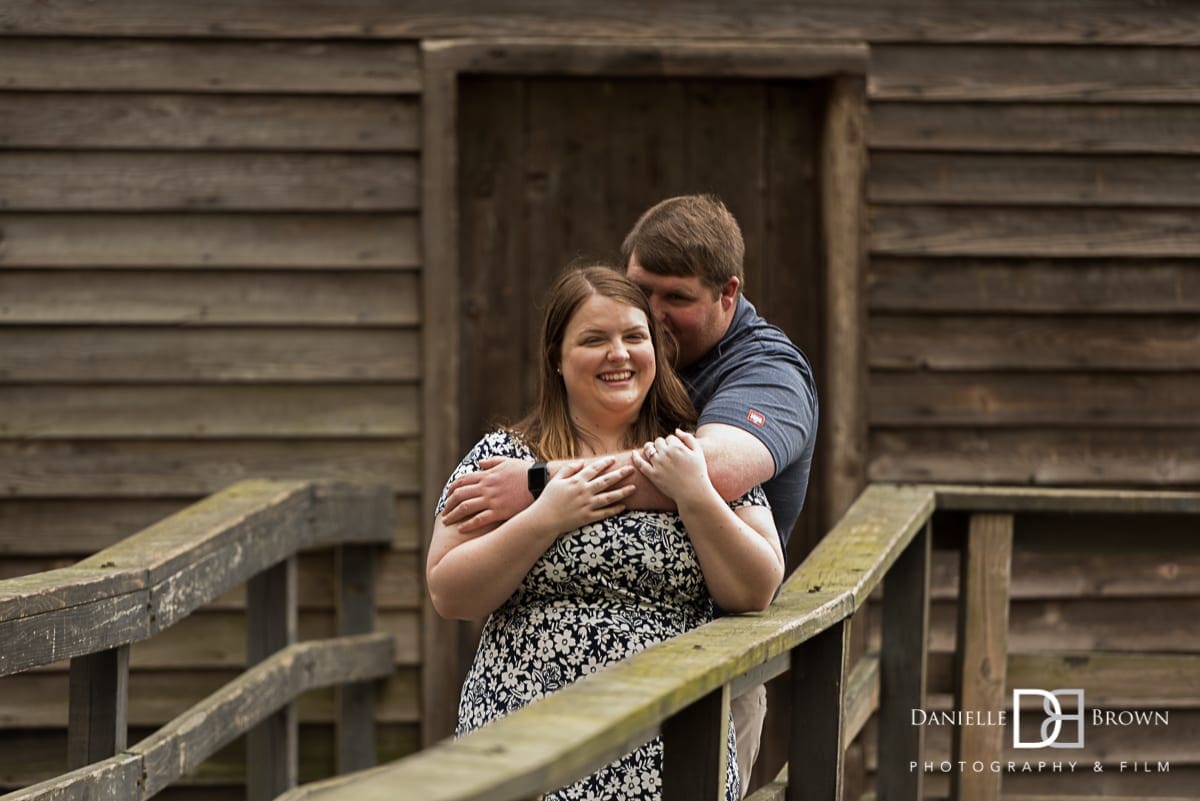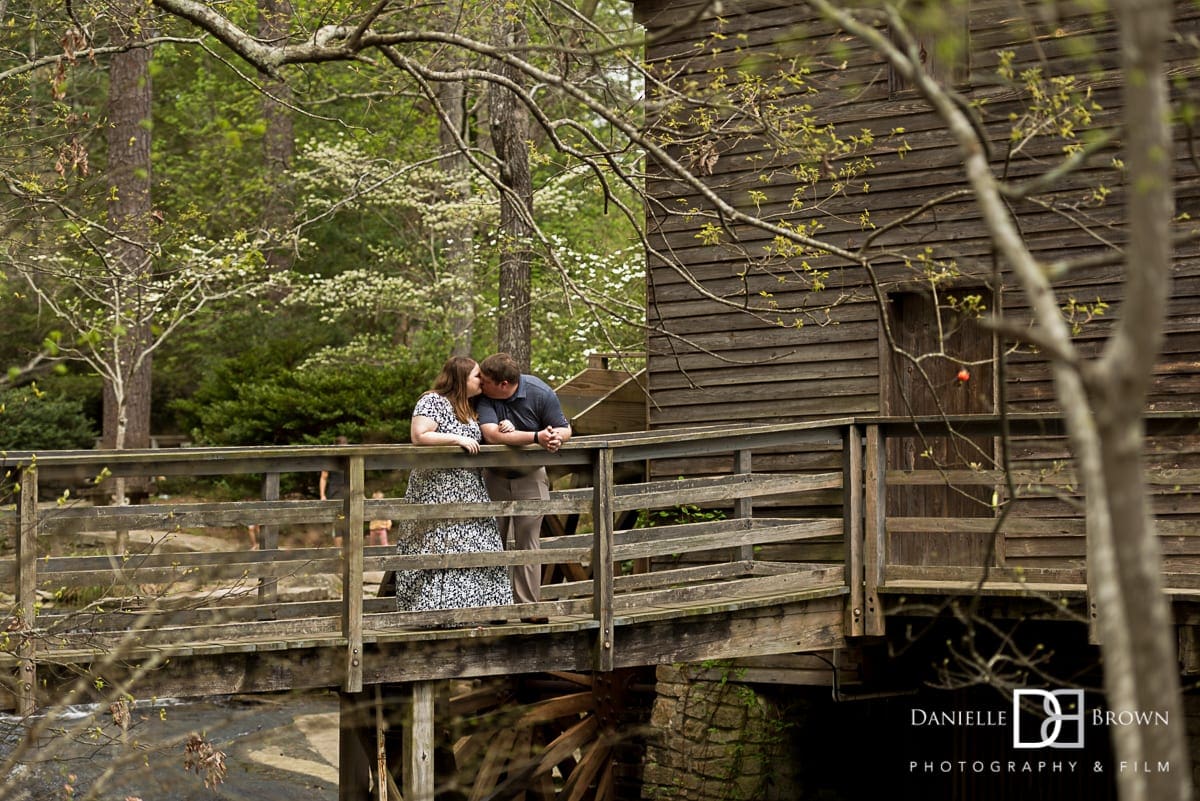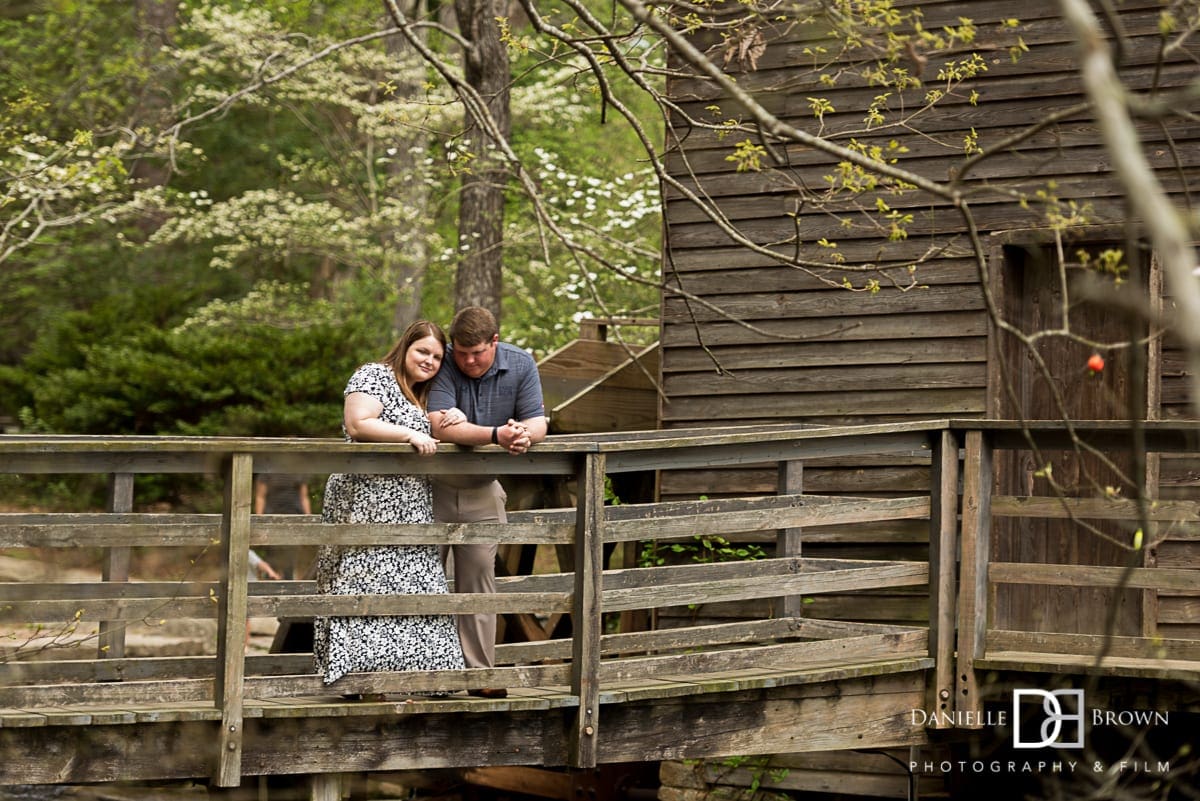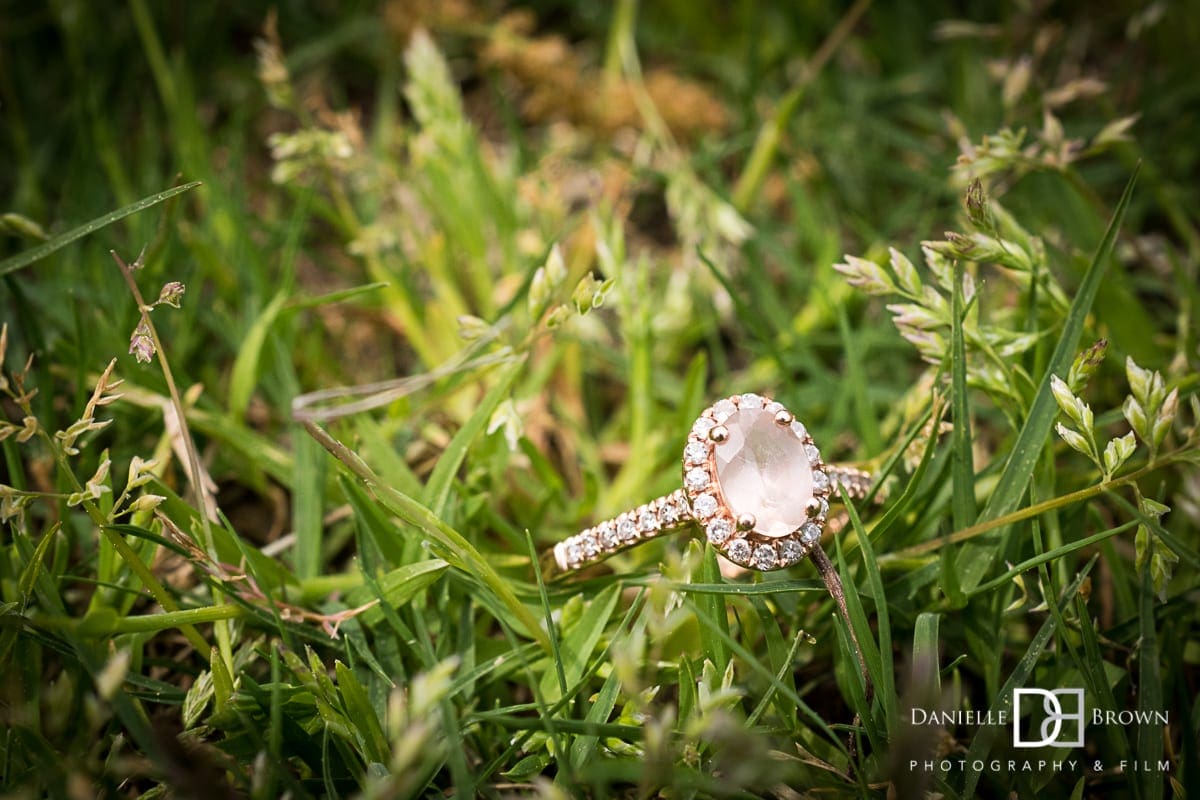 Thought we did a great job of Anna & Charlie's Stone Mountain Engagement Photography session? You're going to LOVE their baseball themed engagement photography shoot!