Nick & Kylie | Chateau Elan Proposal Photographer
session type: Surprise Proposal at Chateau Elan
location: Chateau Elan, Braselton ga
photographer: Lindsay Vaughn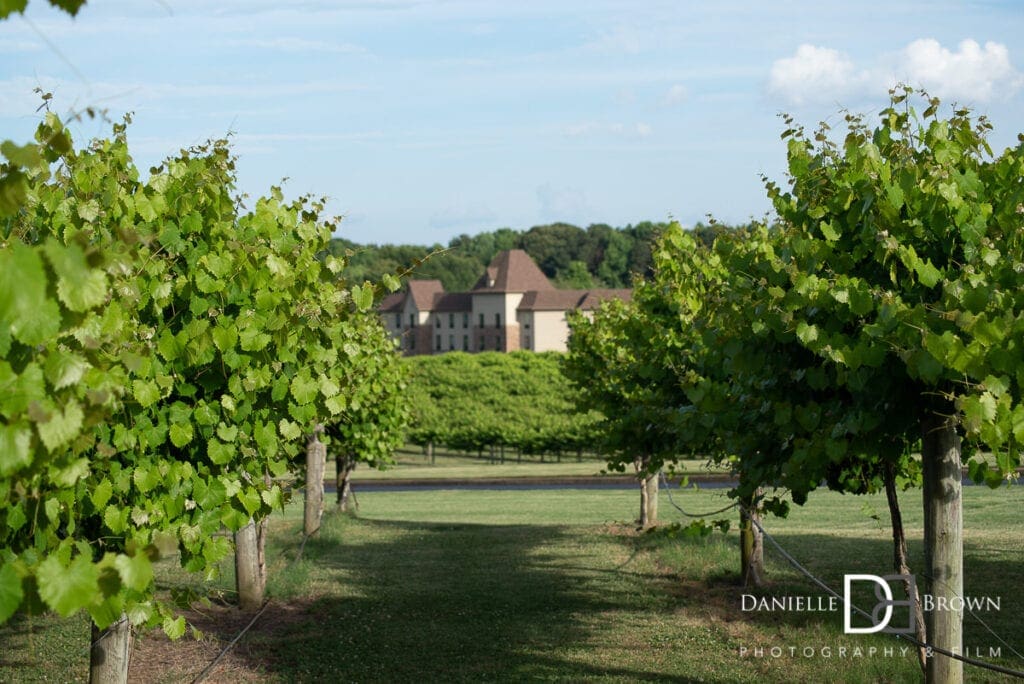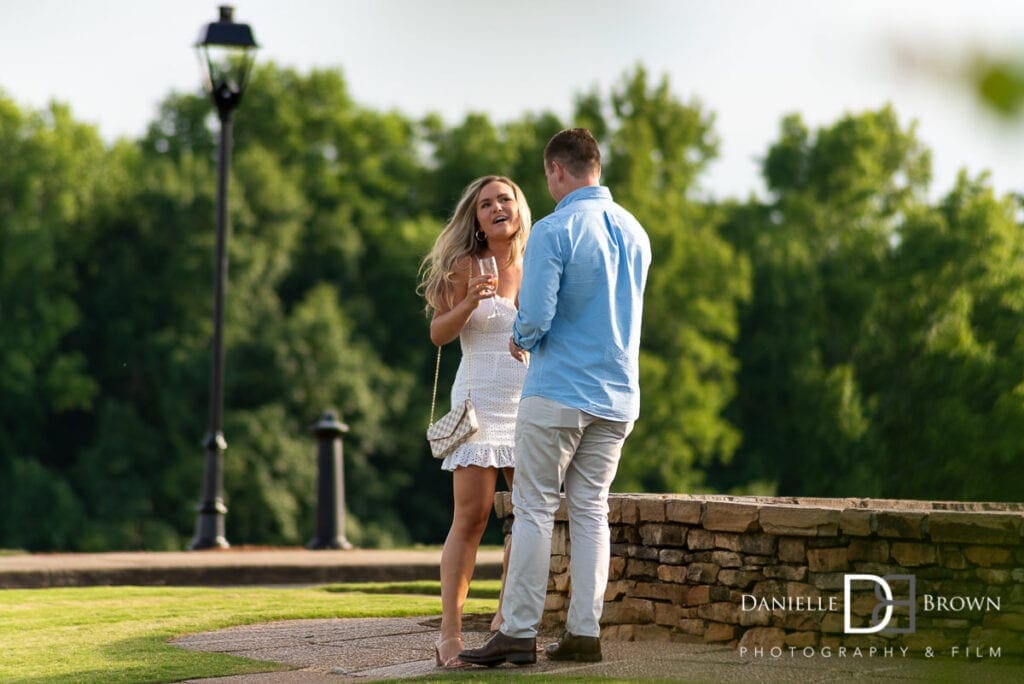 We loved working with Nick and Kylie. Nick was really smart with all of his planning. Normally our proposers find us by searching on Google, or another search engine. This time, we were so pleased, Andre referred us to Nick when it was Nick's turn to propose. Check out Andre's proposal to Sierra in June 2020 at Atlanta Botanical Garden.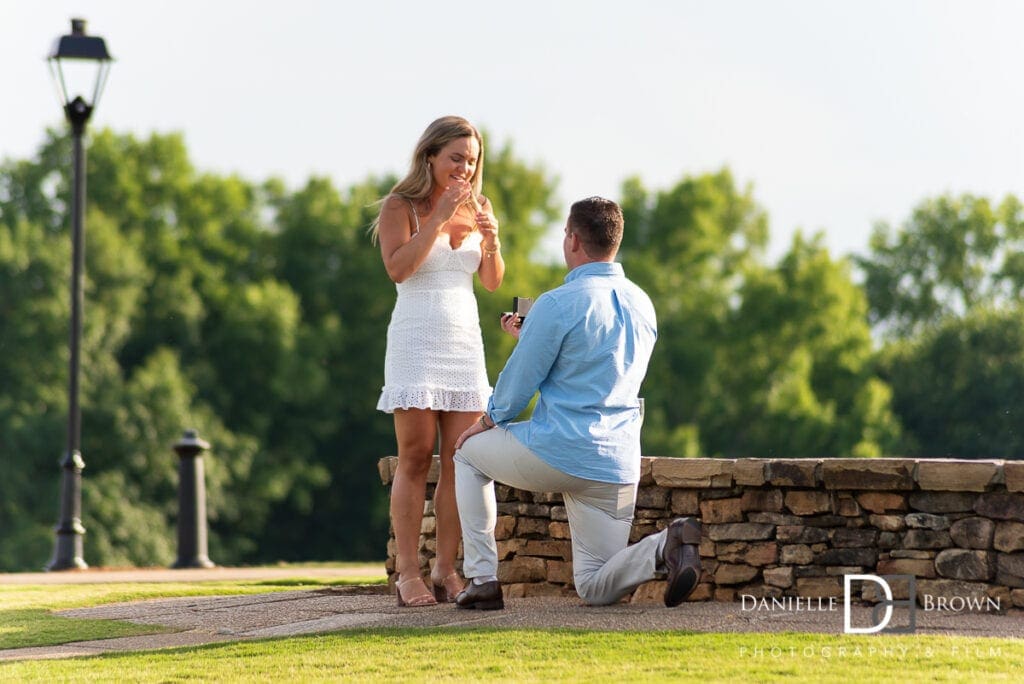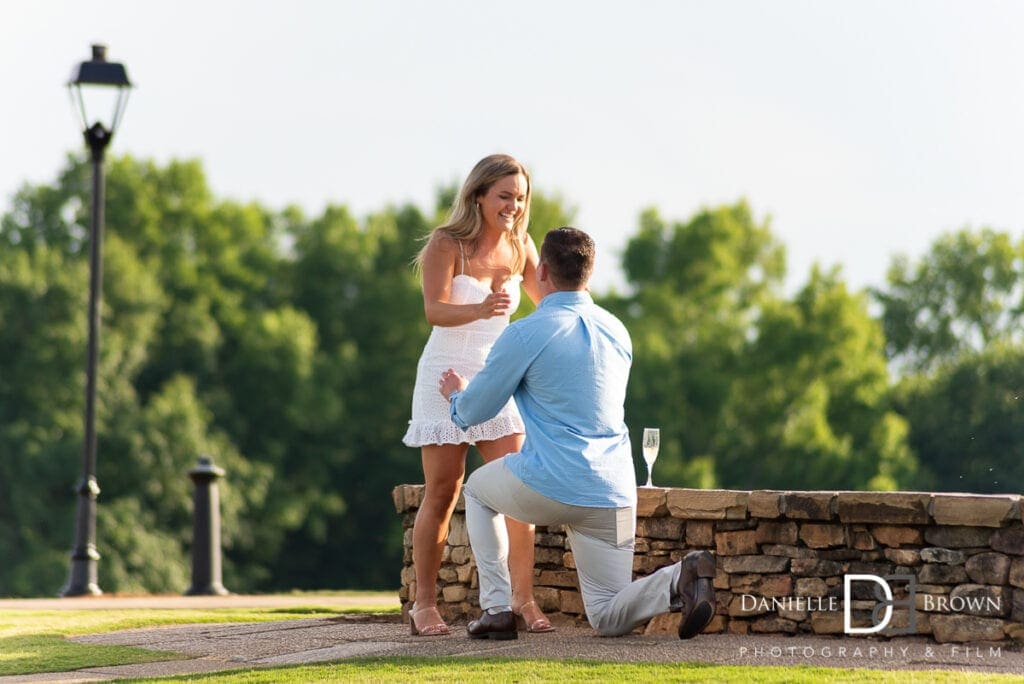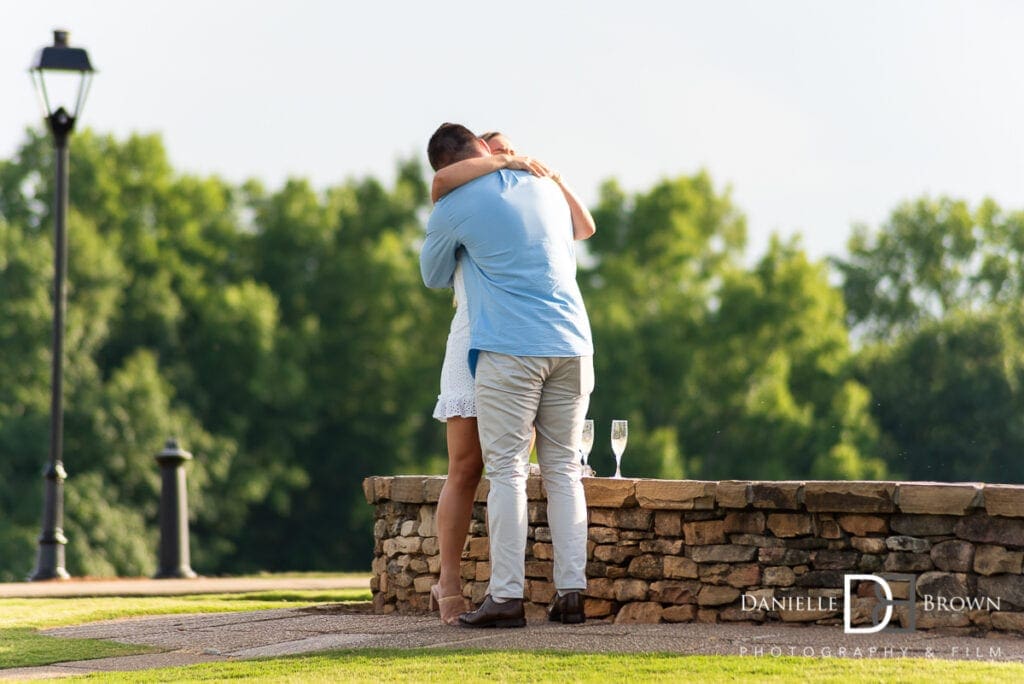 We spent a ton of time working out details with Nick over the phone. He was super nice and we could tell that getting everything perfect for Kylie was his number one priority. Because of the date Nick chose to propose, Danielle was unavailable. When Danielle is unavailable as a Chateau Elan proposal photographer, we ask for Lindsay. She's our go-to photographer for surprise proposals at Chateau Elan.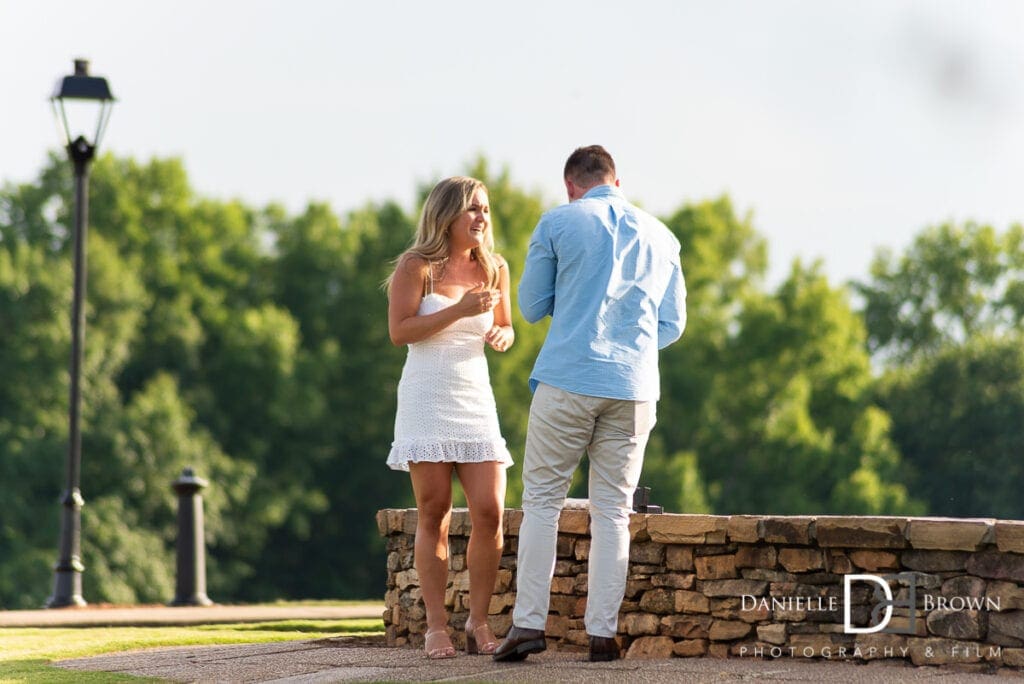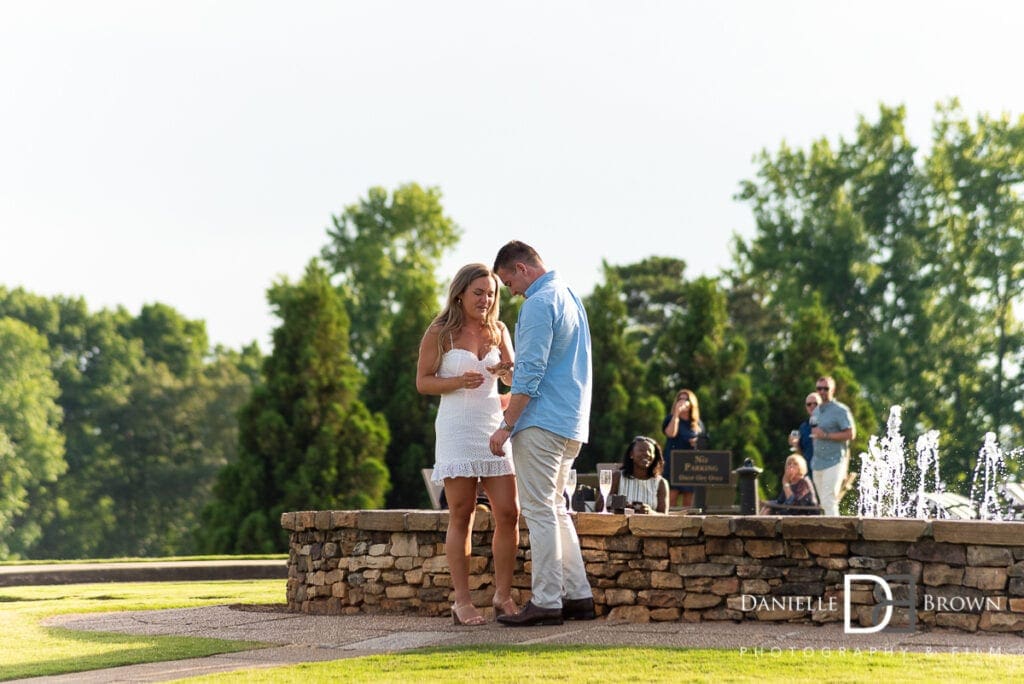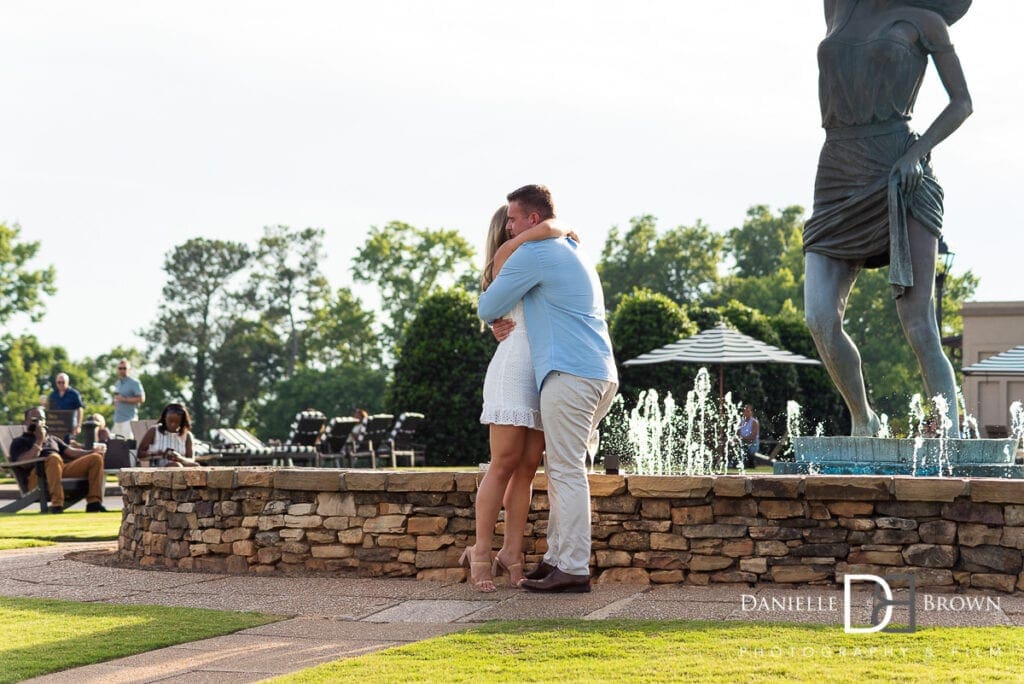 She did a great job for Nick and Kylie. Lindsay initially captured the "will you marry me?" moment in front of the iconic Chateau Elan fountain. Every so often, our proposers will ask for a little help filling in some gaps. Nick asked us to have a dozen red roses for Kylie. We were happy to help.
Chateau Elan Proposal Photographer – After the Proposal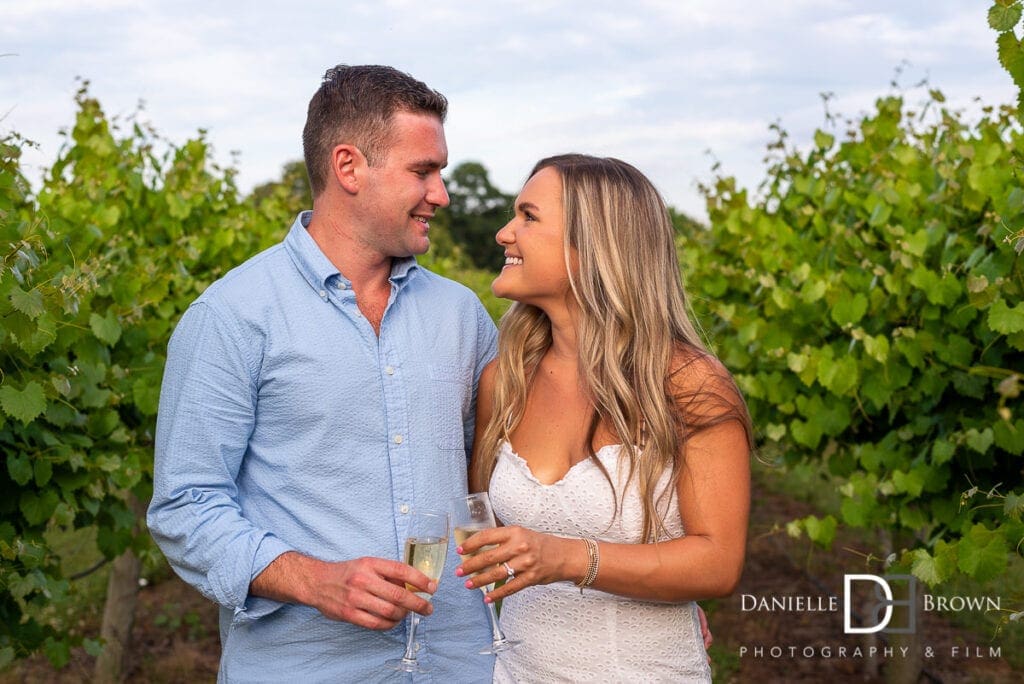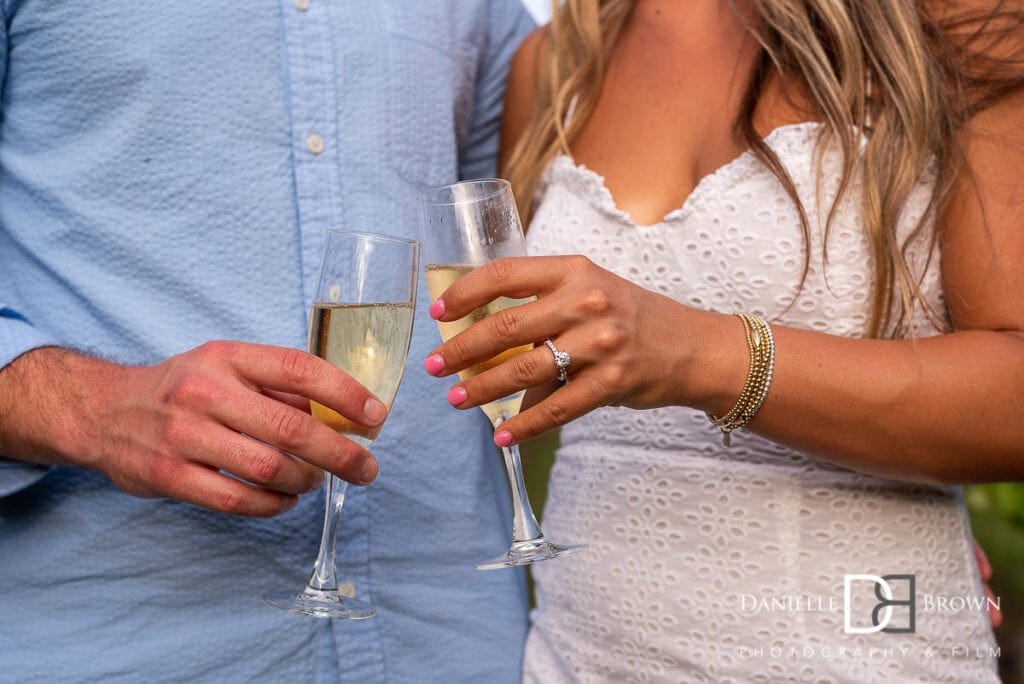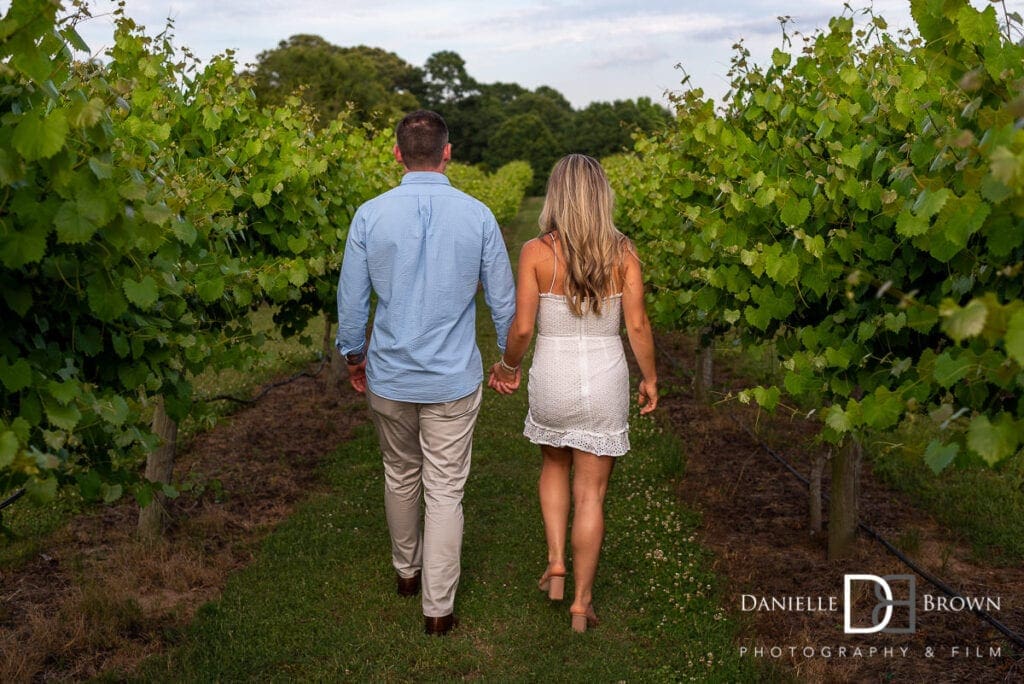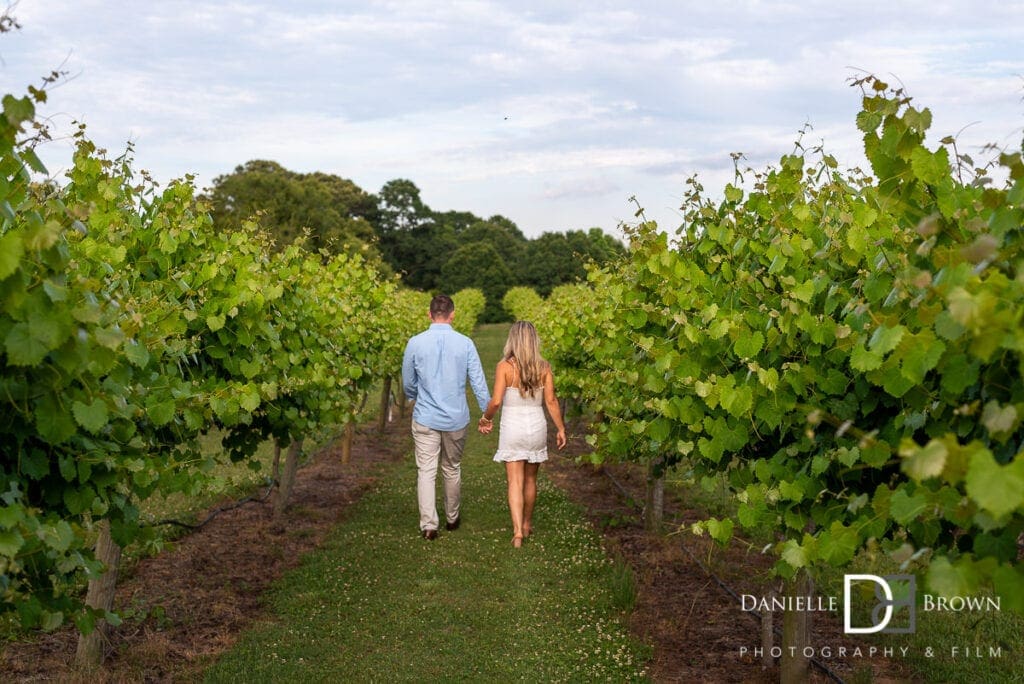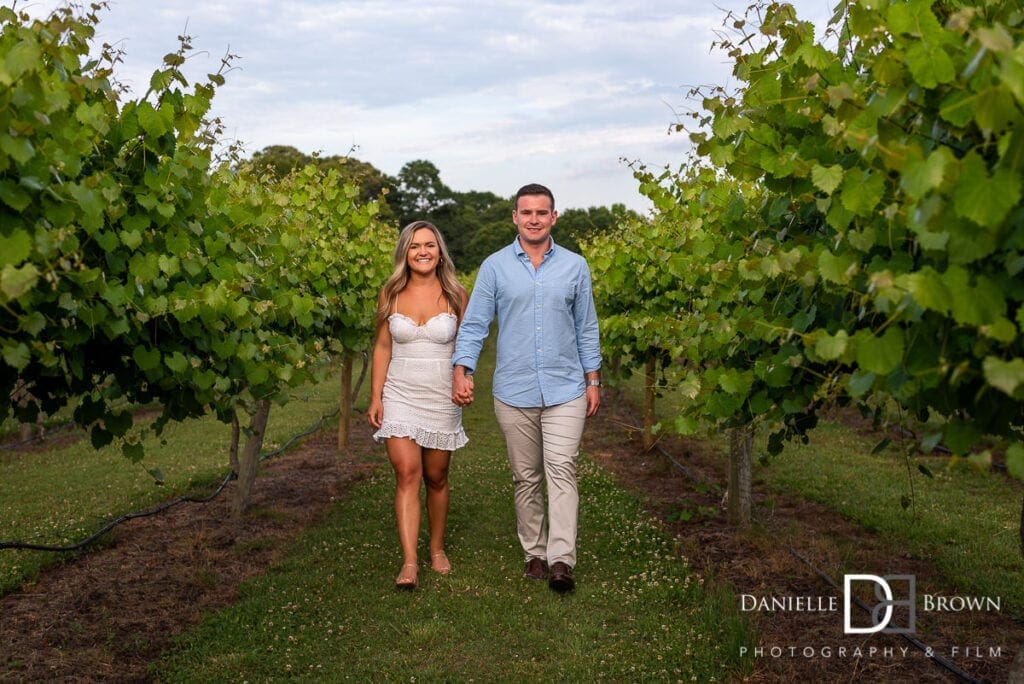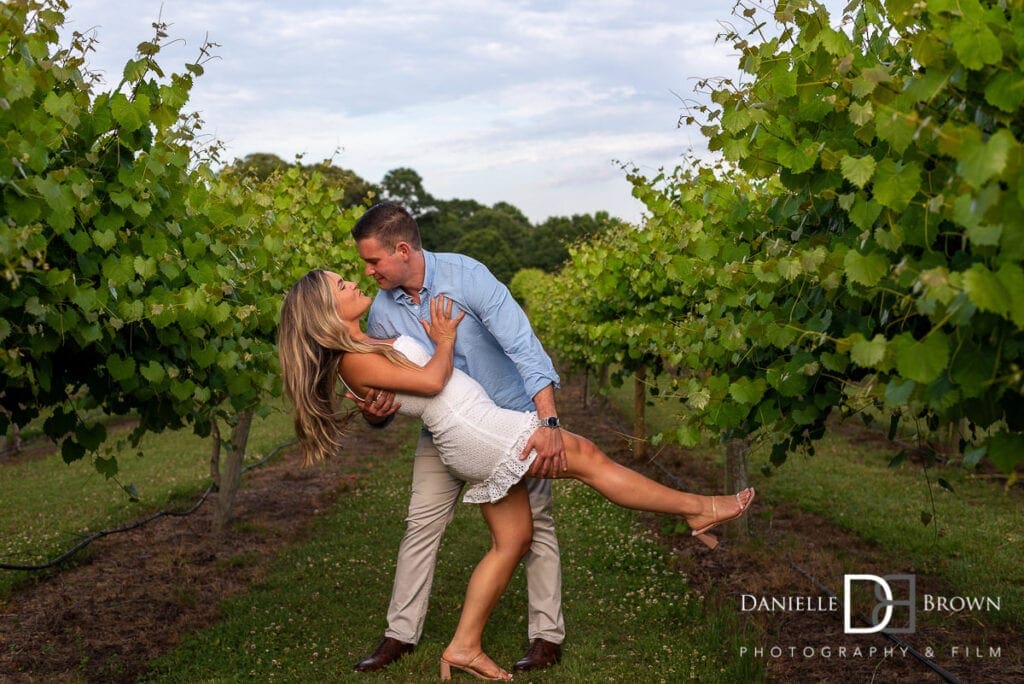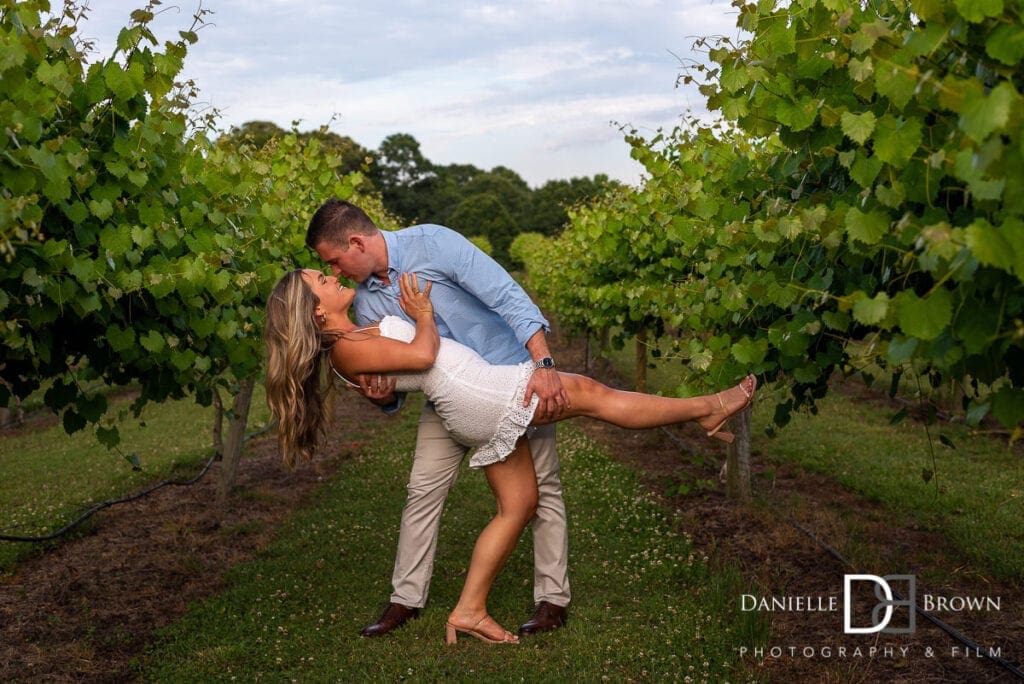 After the actual proposal, we take our couples for a mini engagement session around the area. Chateau Elan has so many beautiful spots to do a portrait session! We love it there. Lindsay took Nick and Kylie back to the winery building in Chateau Elan Proposal Photographer for a few more pictures. When you buy a bottle of Dom Perignon, it deserves it's own photo.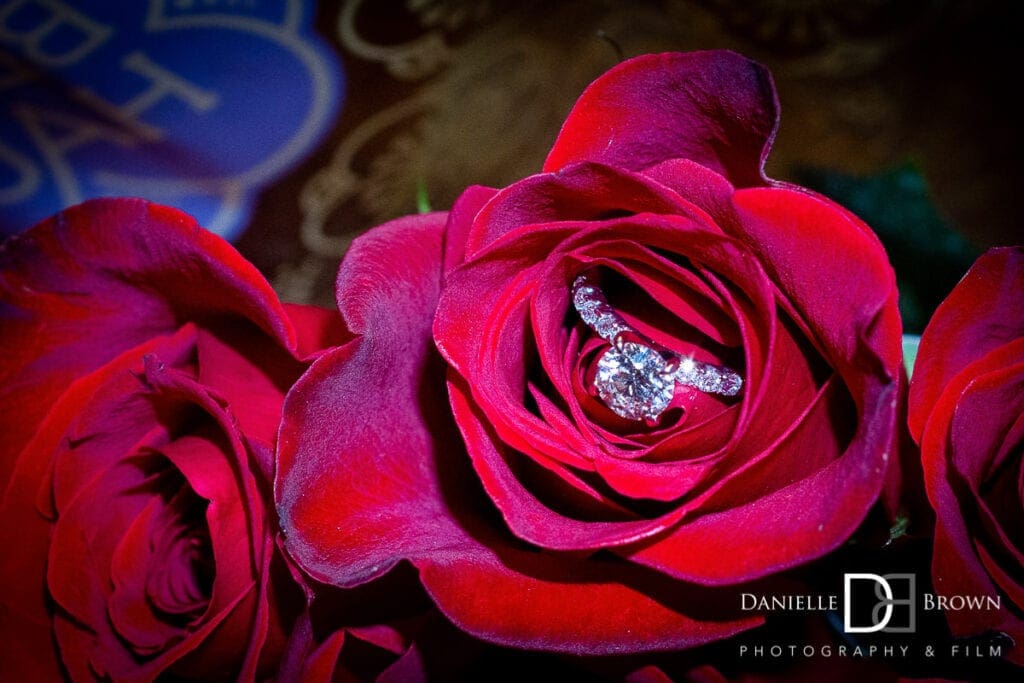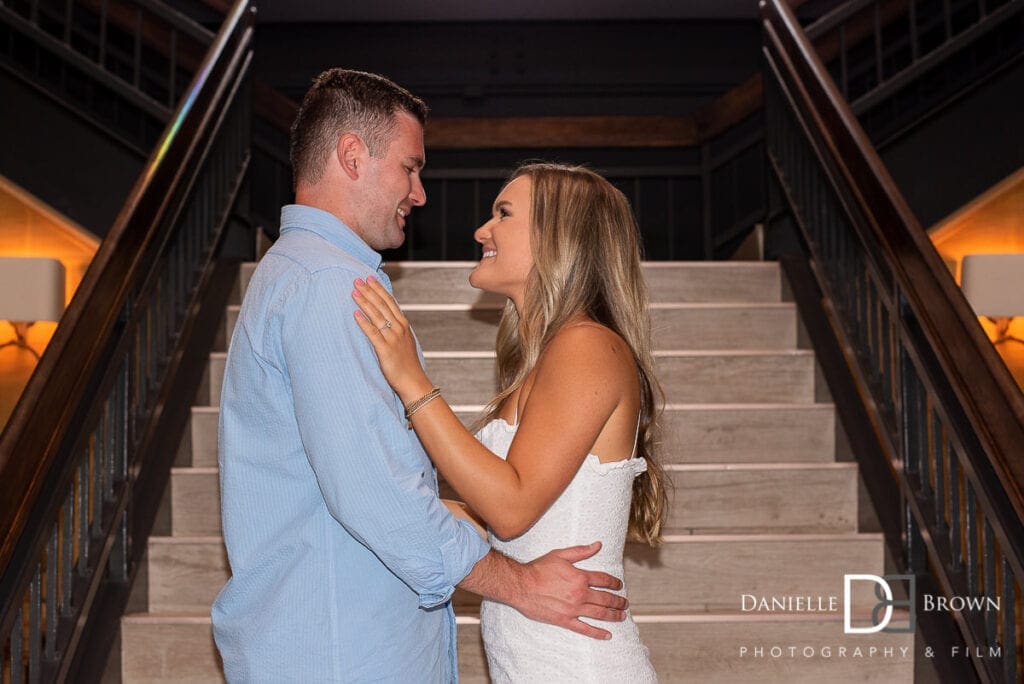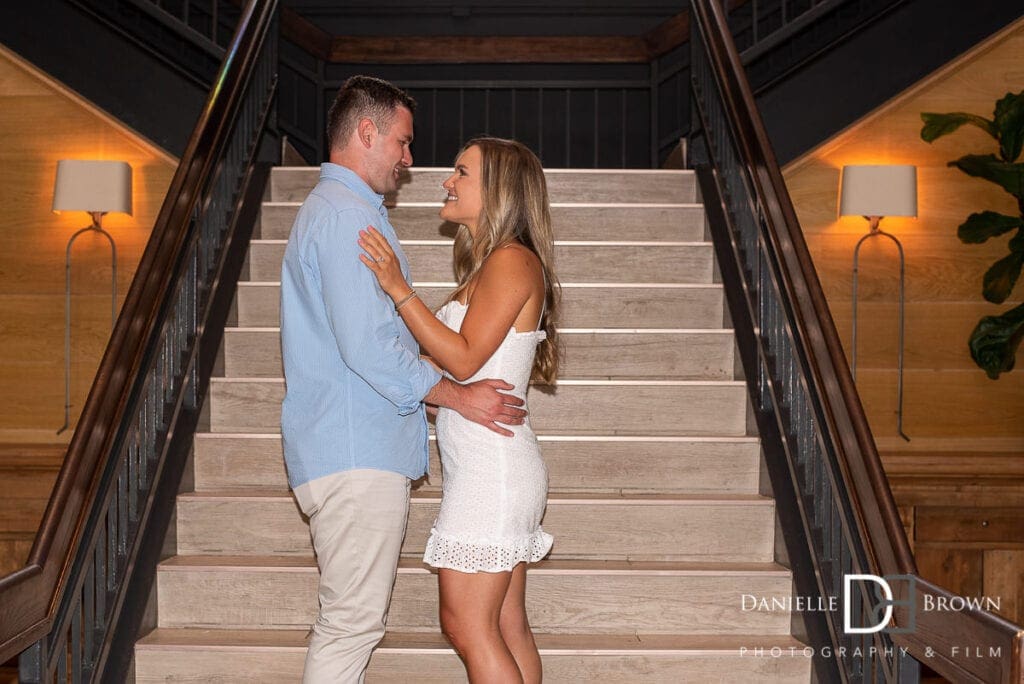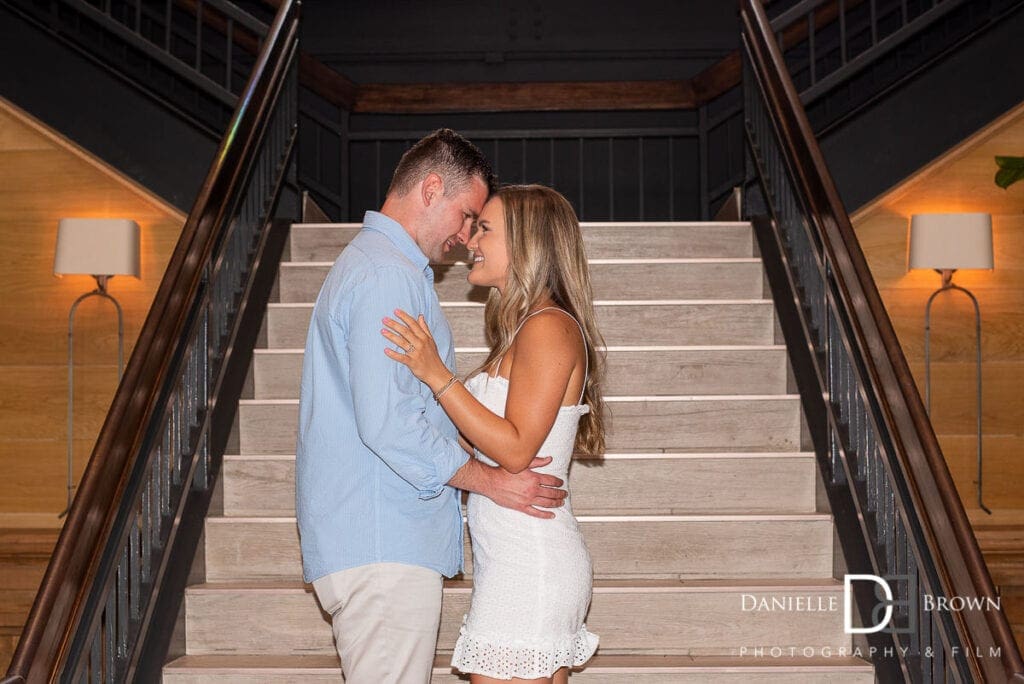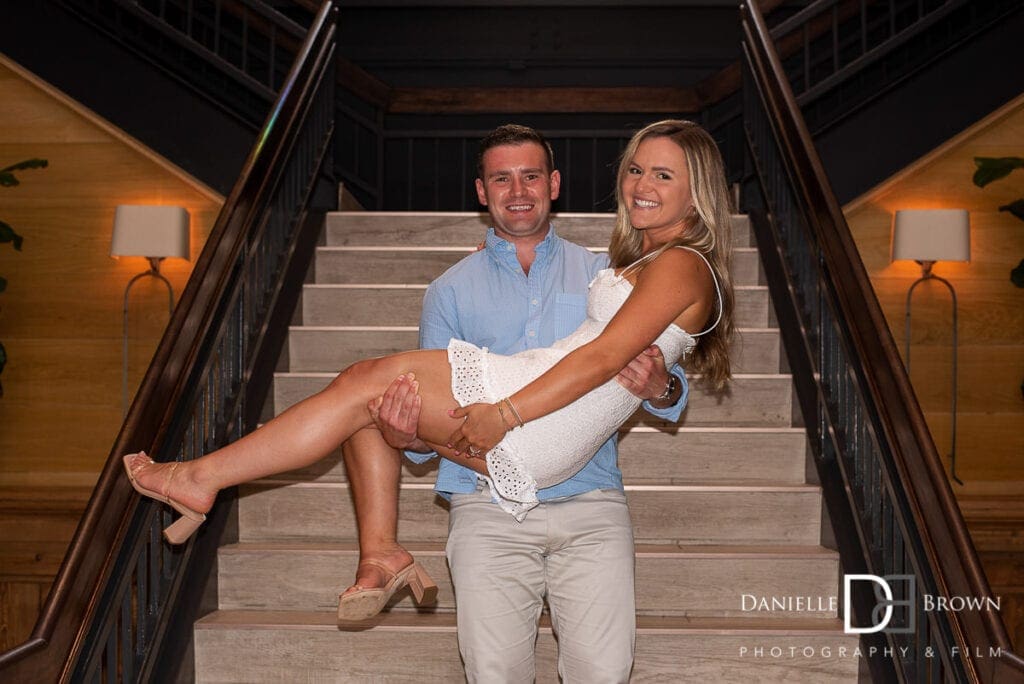 Chateau Elan's hotel is a wonderful spot for their guests to do pictures. Some of our favorite spots are the main lobby and the staircase leading into the restaurant level.