James & Barrett | Chateau Elan Surprise Proposal
session type: Surprise Proposal at Chateau Elan
location: Chateau Elan, Braselton ga
photographer: Danielle Brown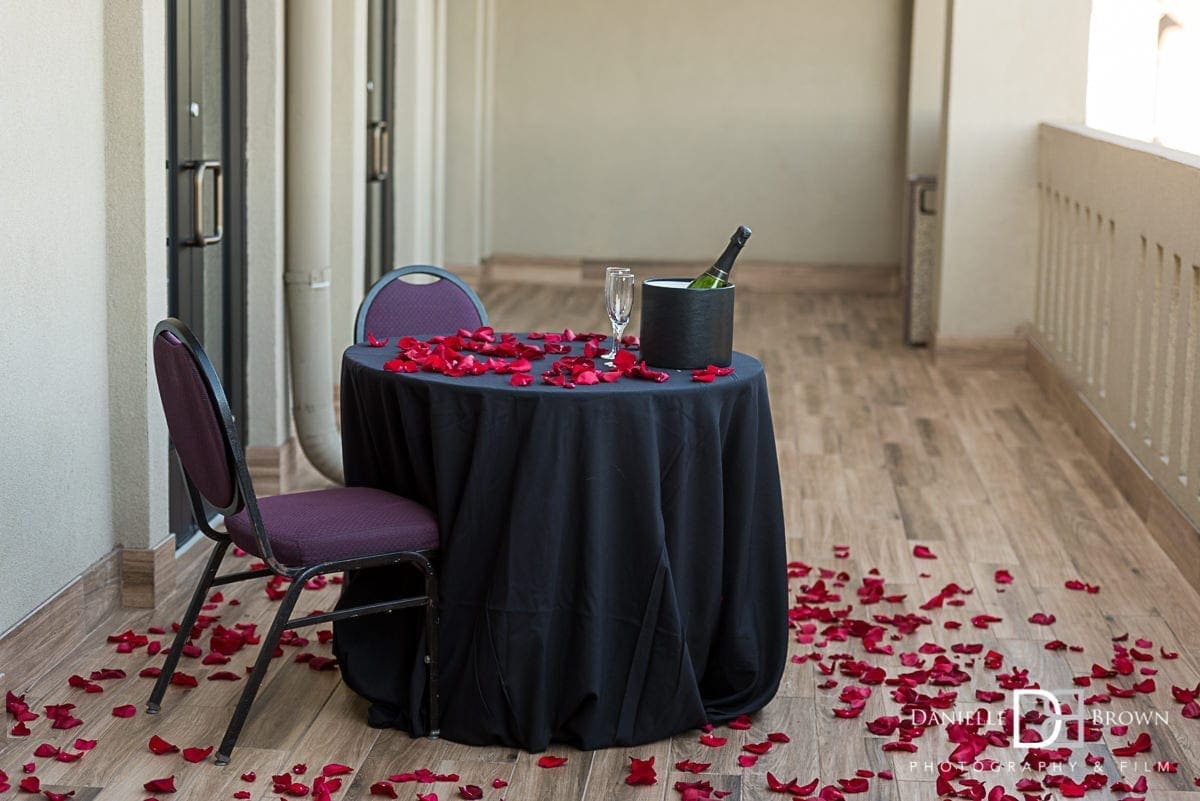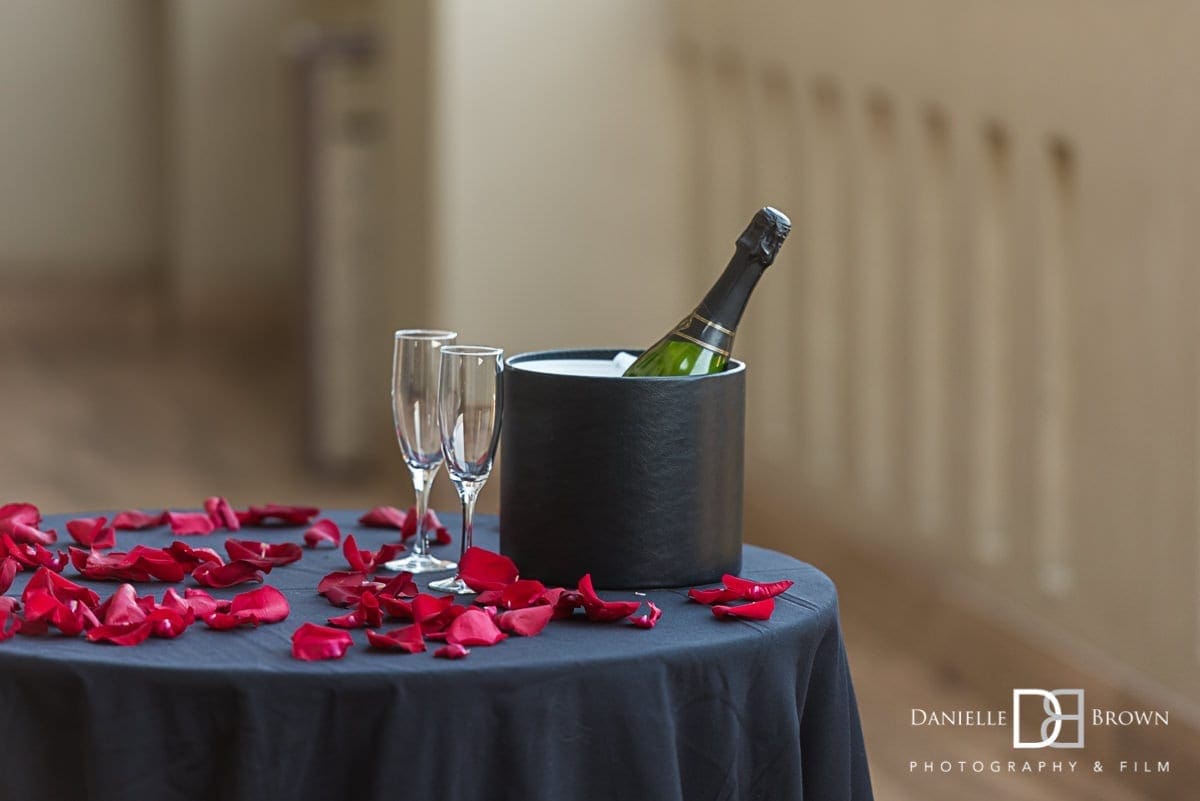 If you're looking to host a marriage proposal at Chateau Elan, your Chateau Elan surprise proposal will be pretty amazing. Chateau Elan has a pretty solid surprise proposal concept for individuals looking to propose here. The second floor balcony is all setup and awaiting the couple.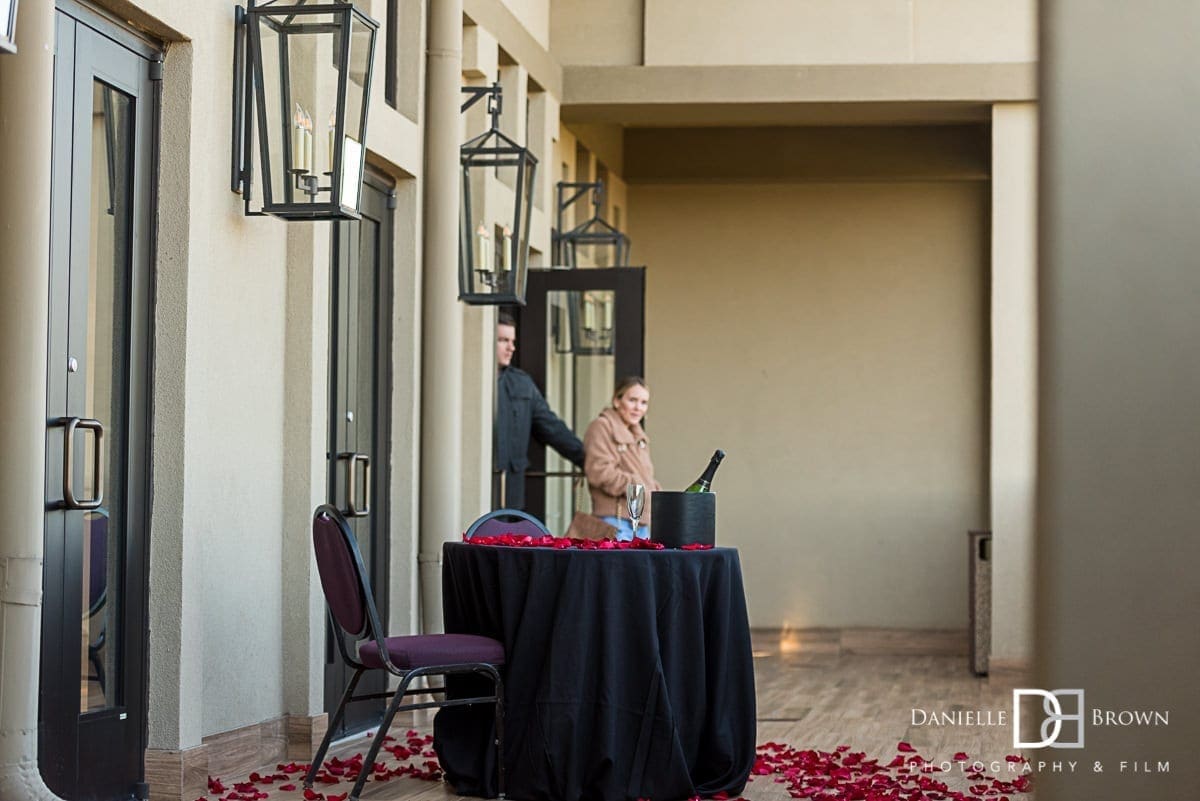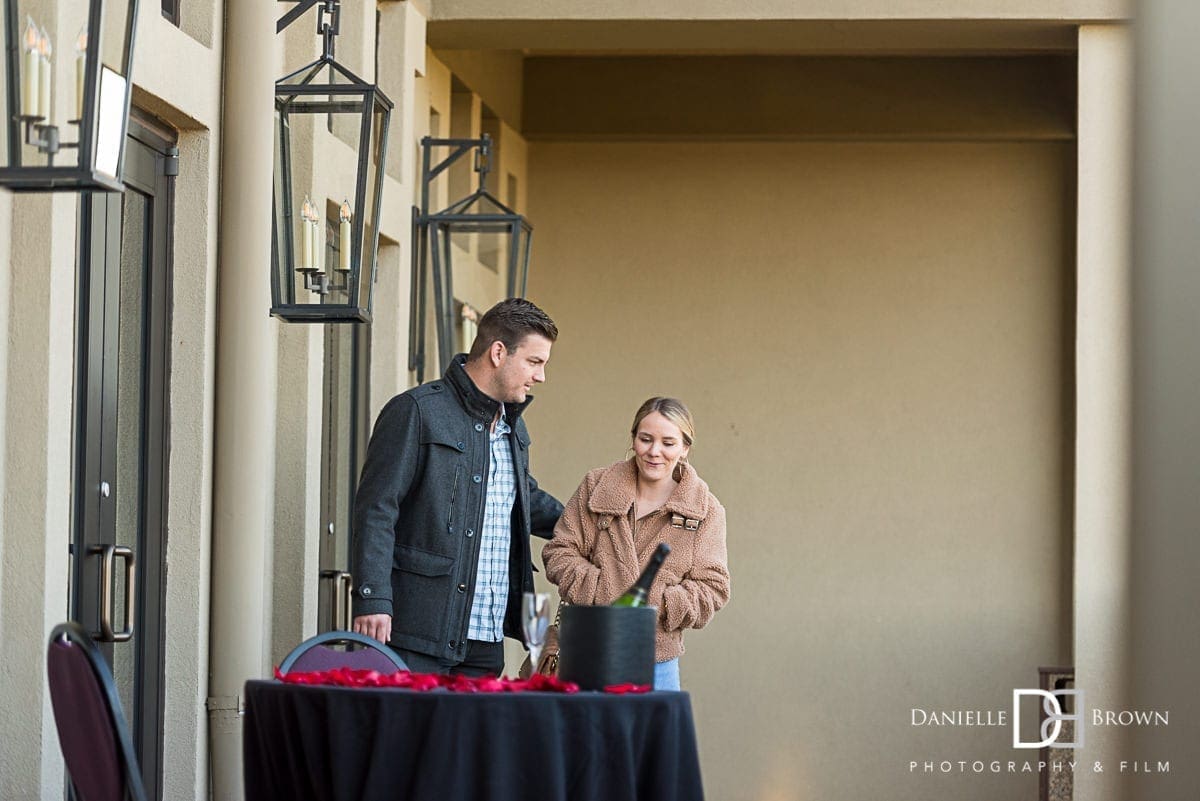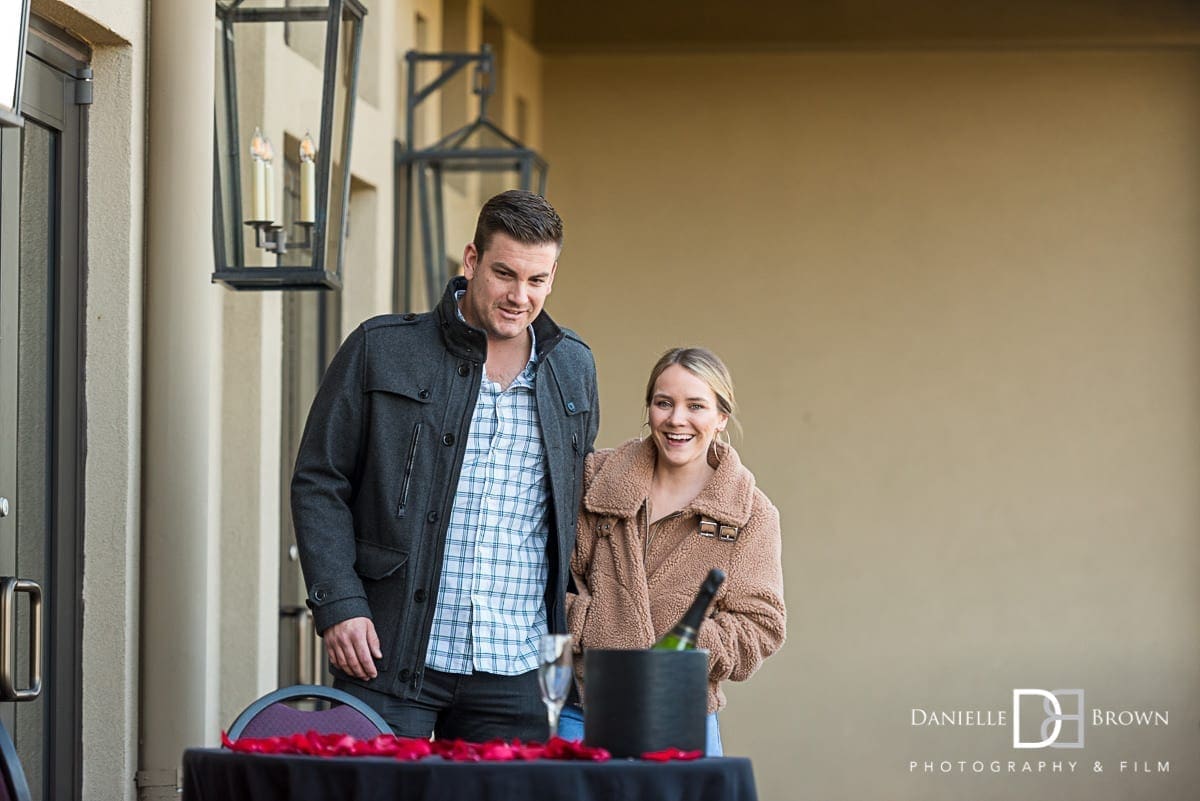 As your surprise proposal photographer, I never want the proposee to see me too soon. Unfortunately, if you're having your surprise proposal on a bridge or a patio, there's not a lot of places for me to hide. We got busted on this bridge surprise proposal in Rome, GA too!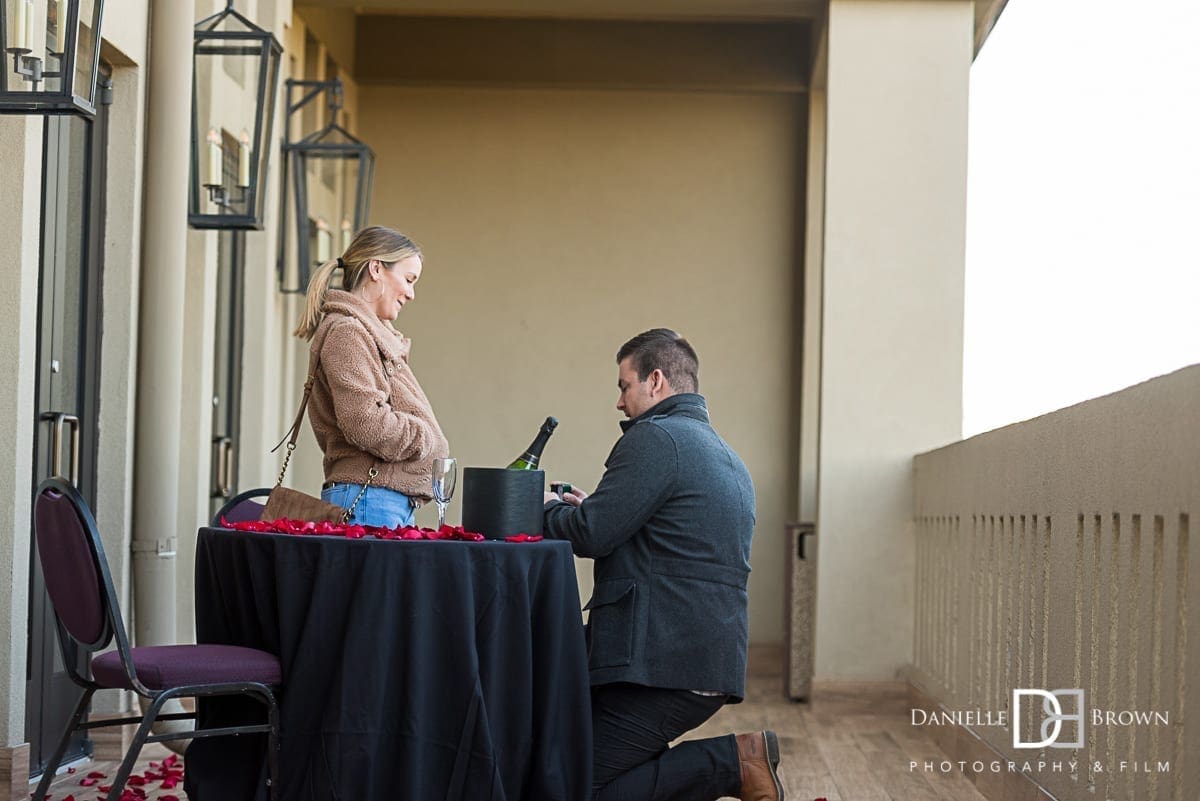 I specifically chose this side of the balcony so I'd have a great view of James proposing to Barrett on the Chateau Elan balcony. As soon as she saw the bottle of champagne and rose petals, she knew something was up.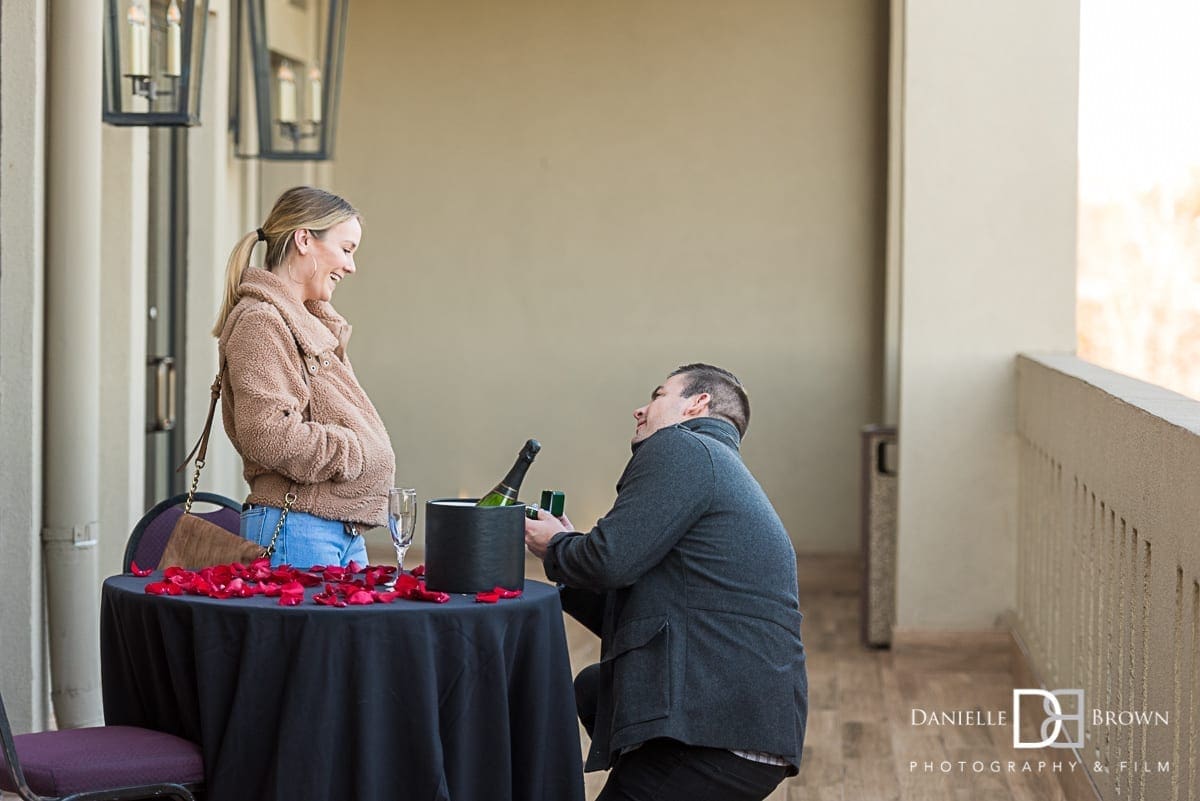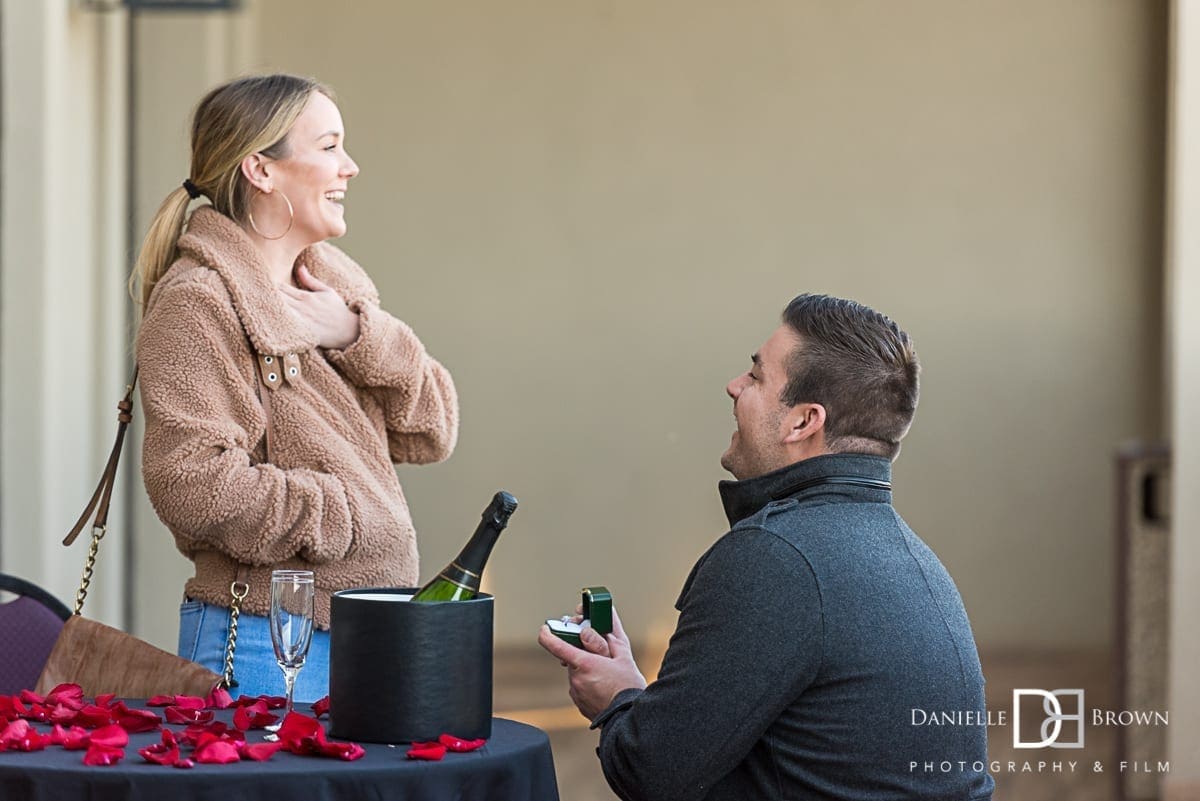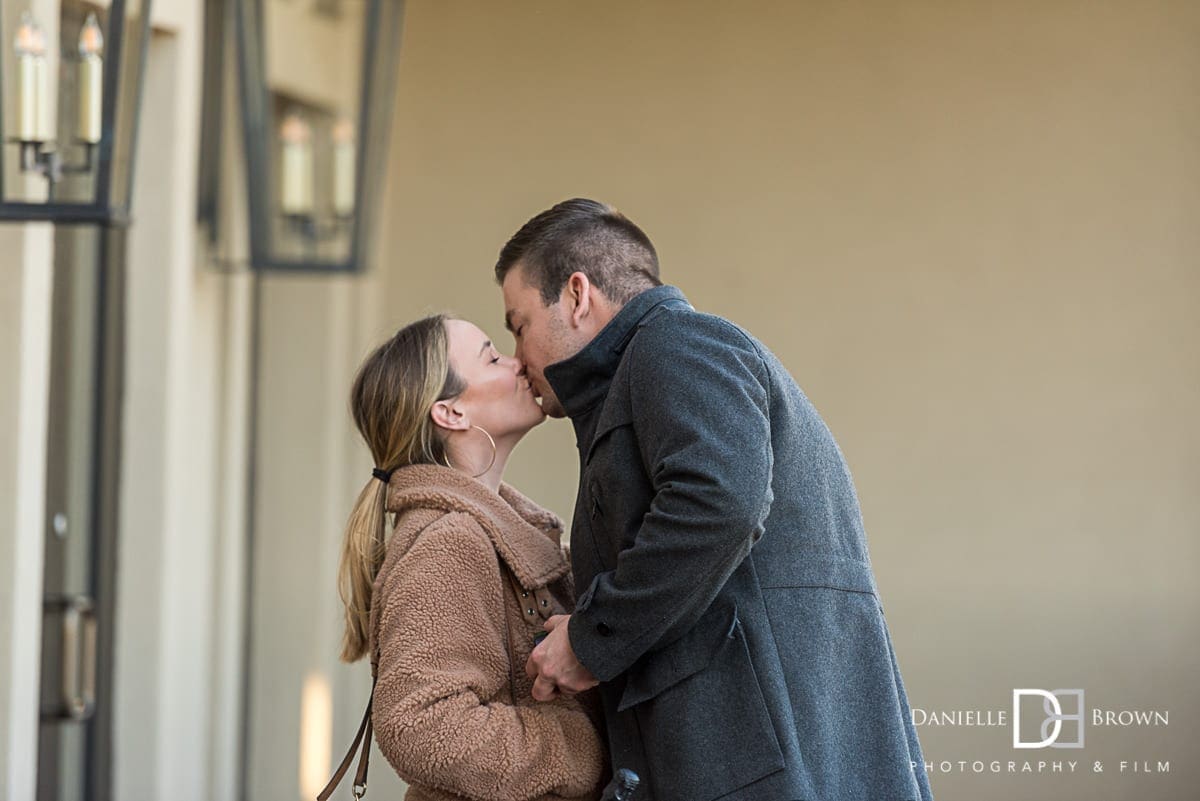 I've never had a surprise proposal, at Chateau Elan or anywhere else, where the proposee didn't say "YES!" Some reactions are more dramatic, some are more reserved. But everyone said yes.
After she's said YES! make it official! Place the ring on her finger… not any finger. Fourth finger, left hand.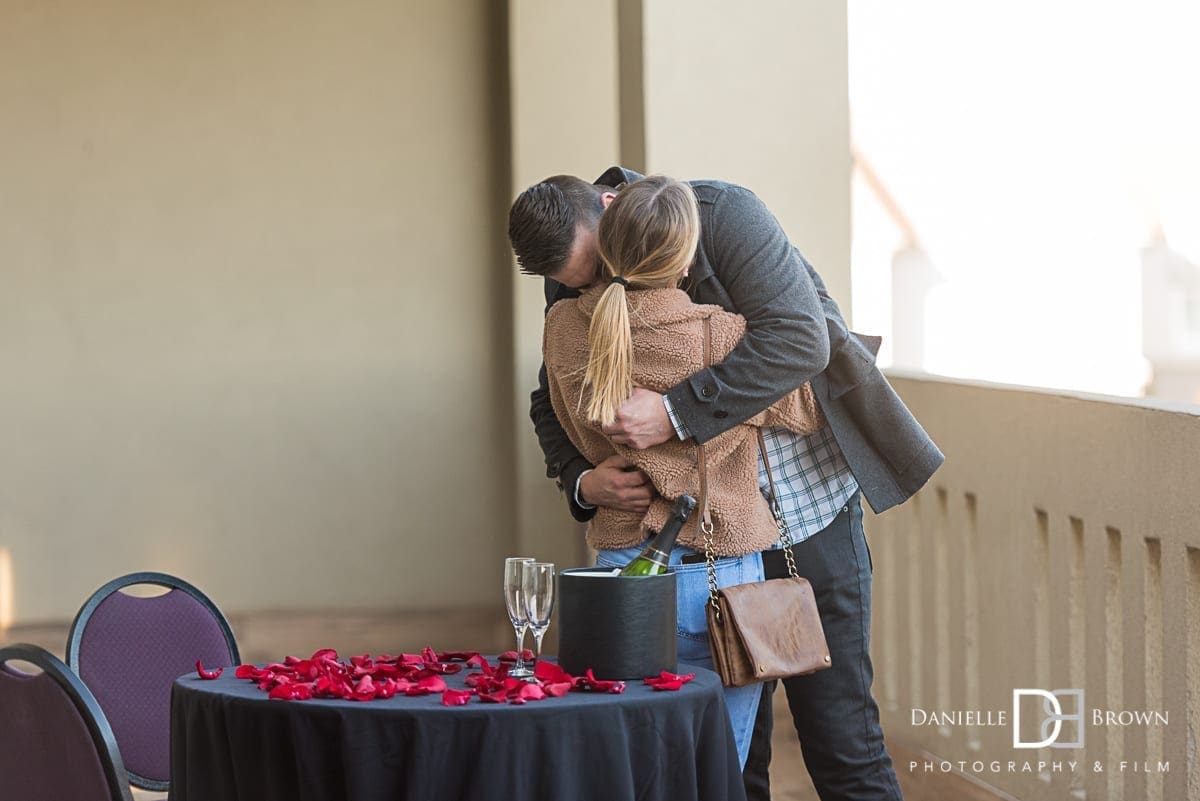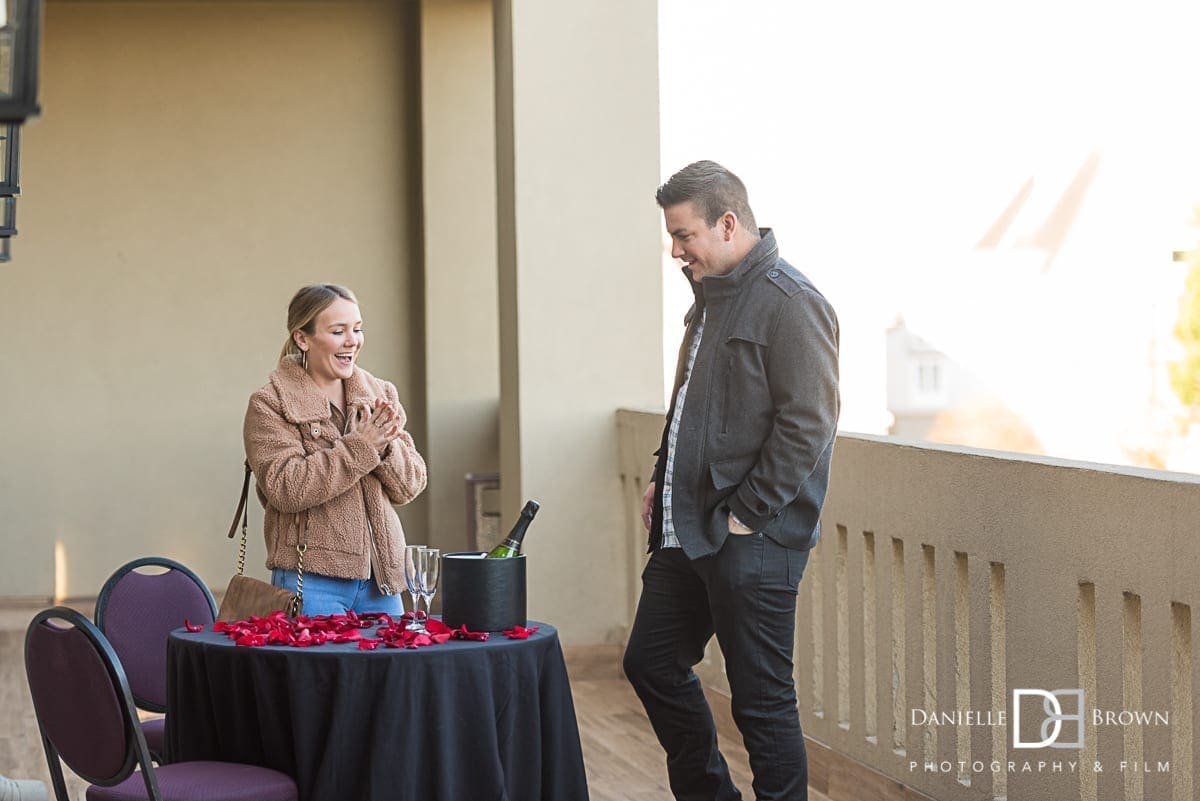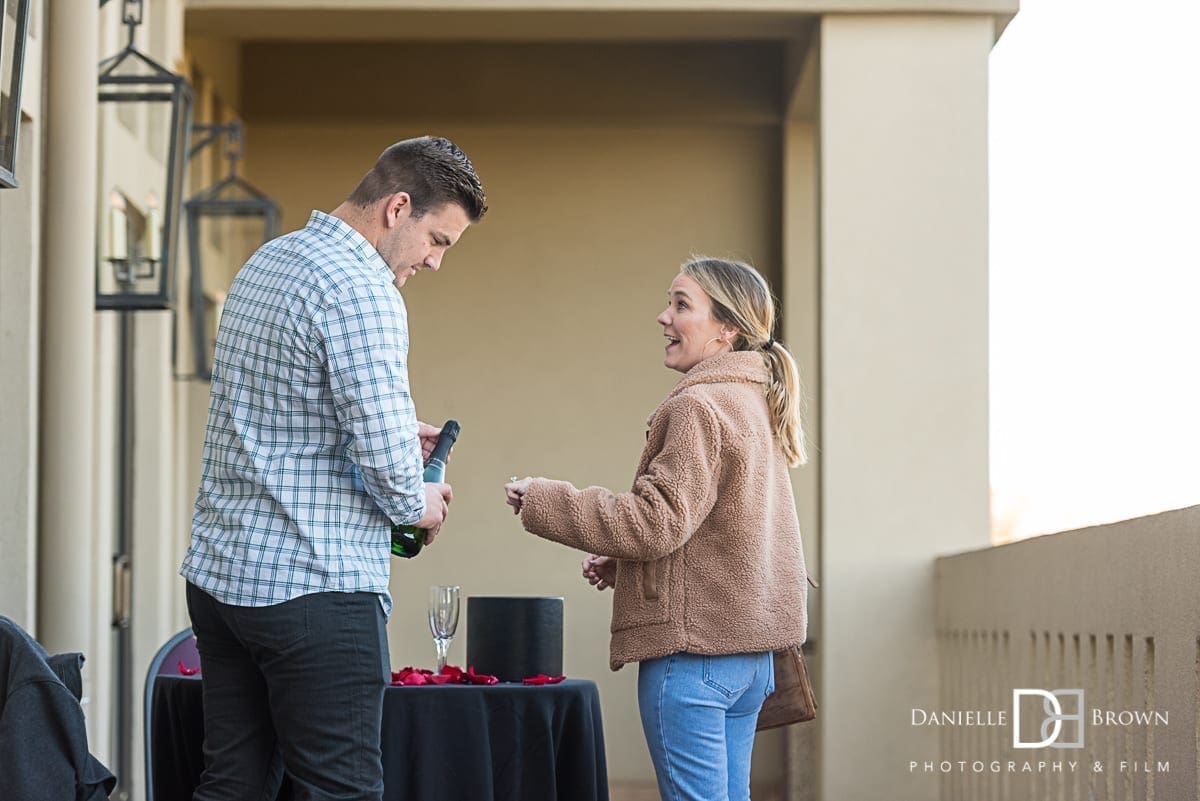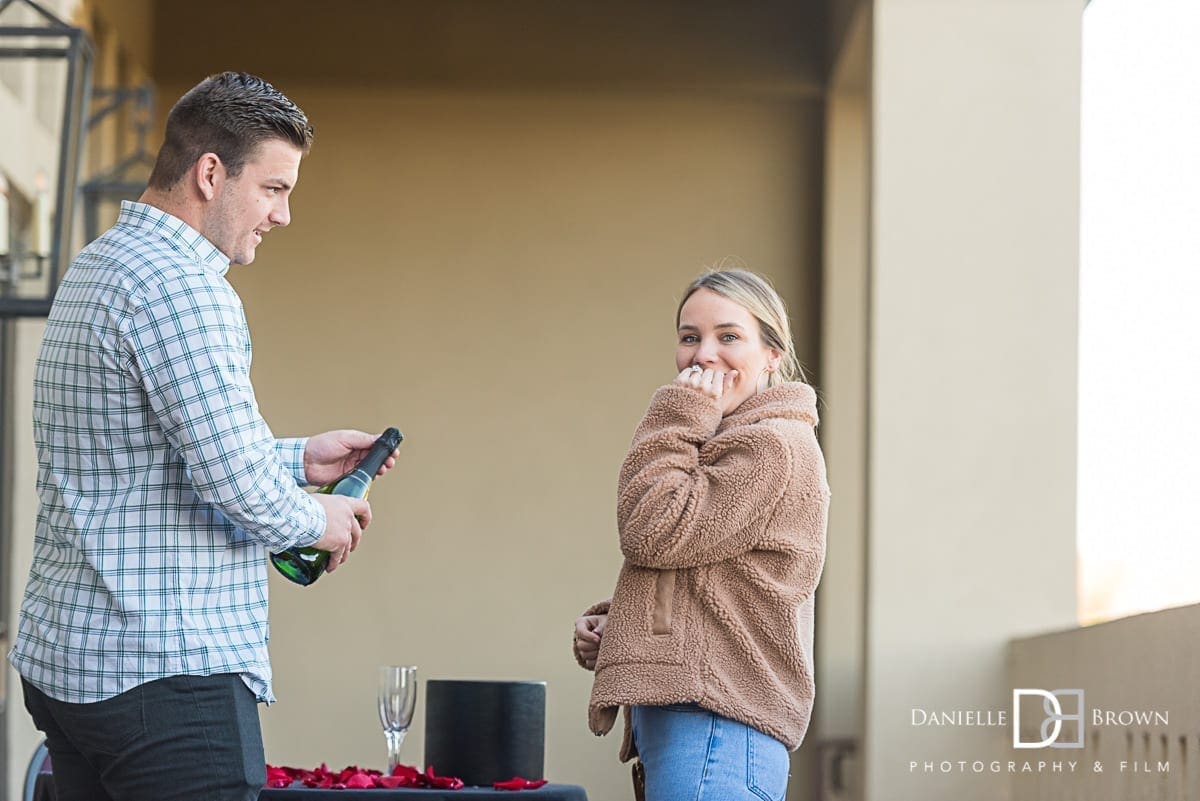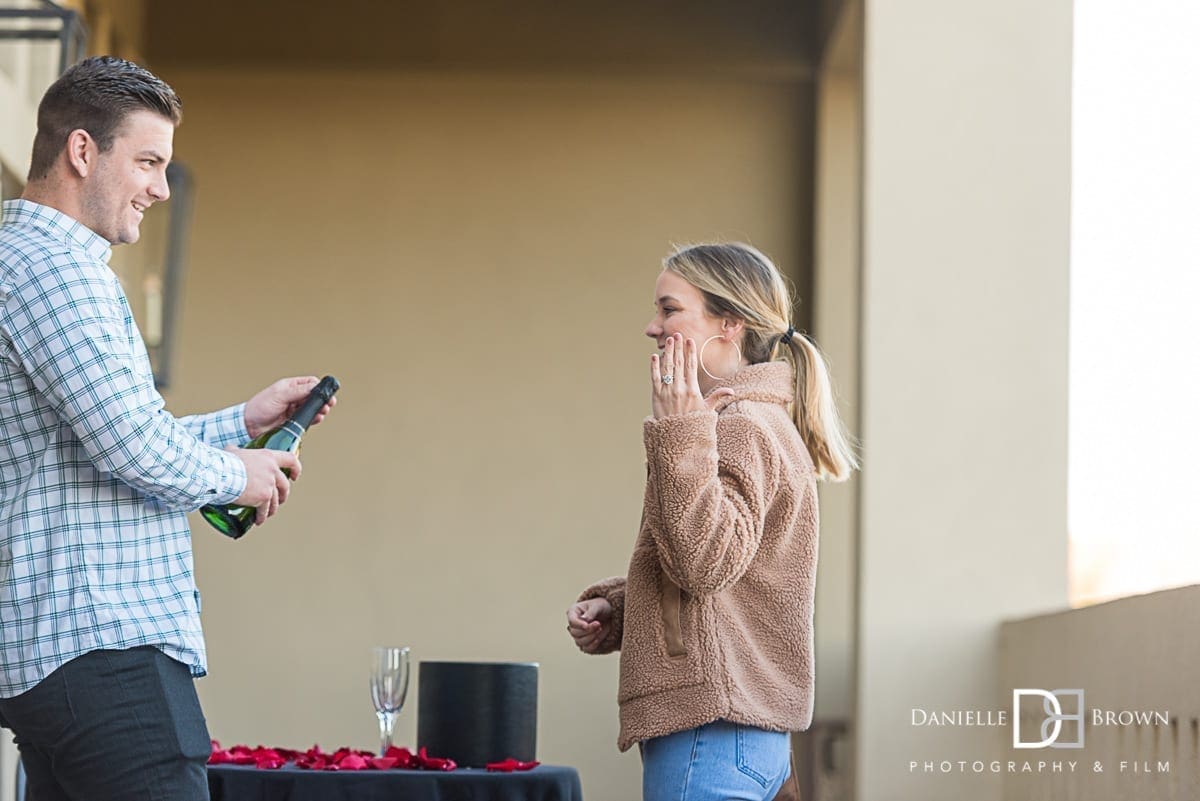 Barrett, couldn't wait to show off that bling! Pop that champagne.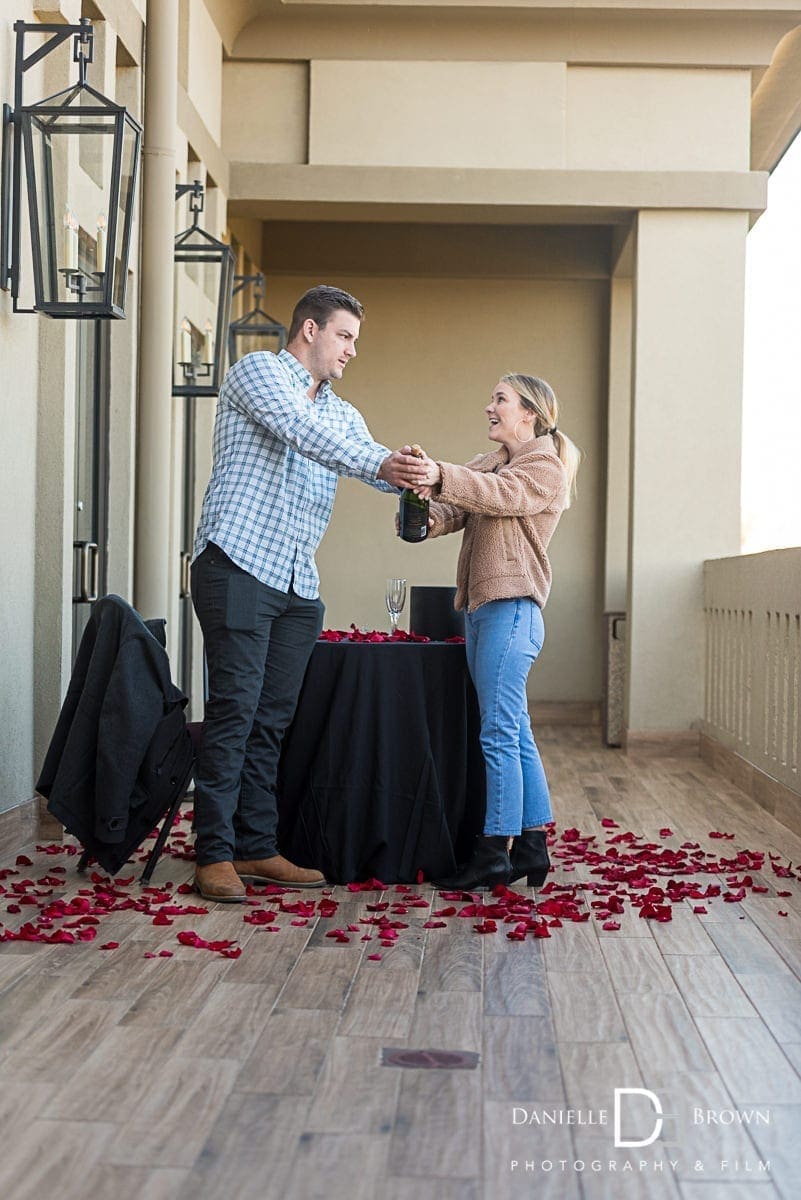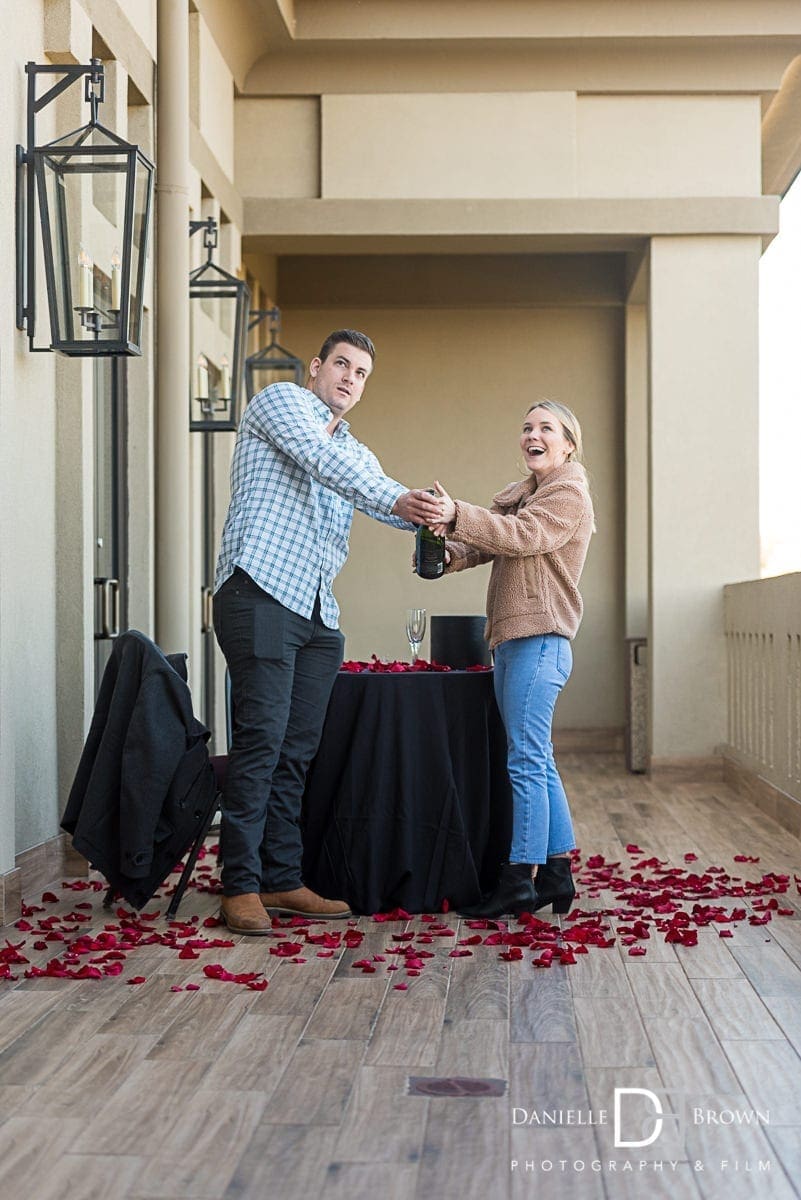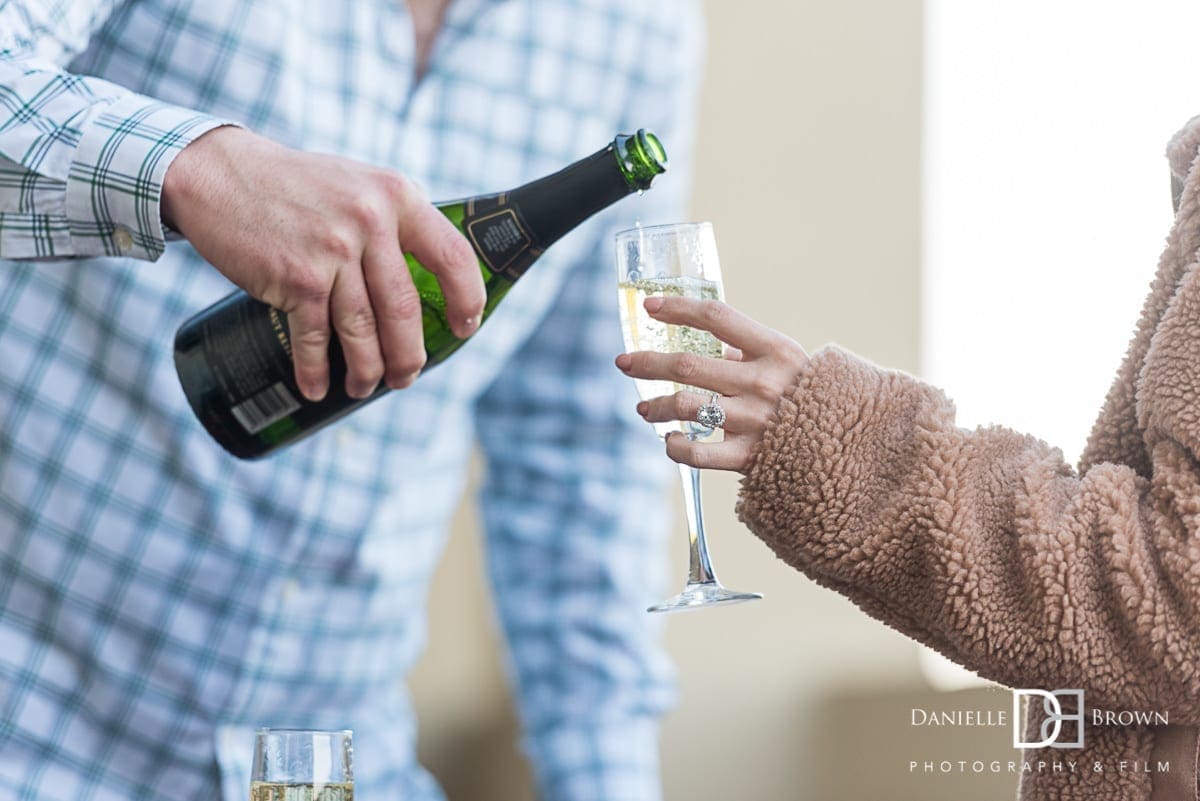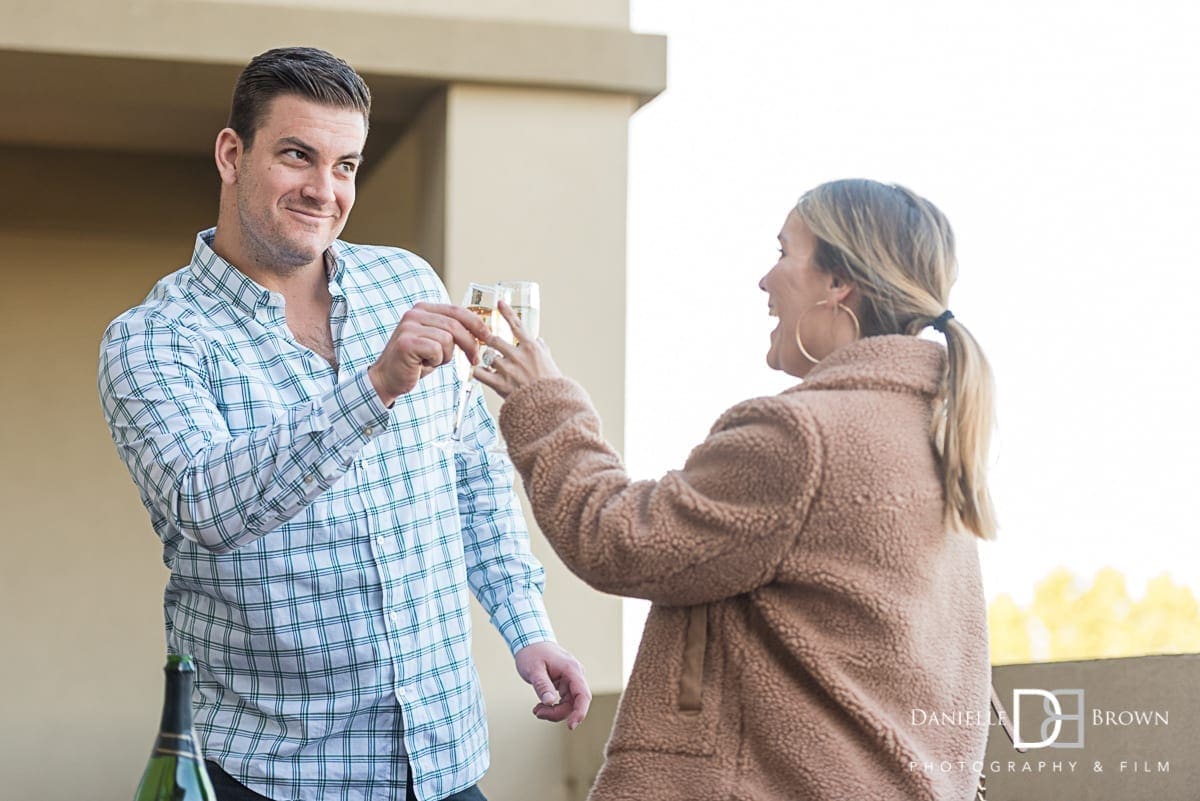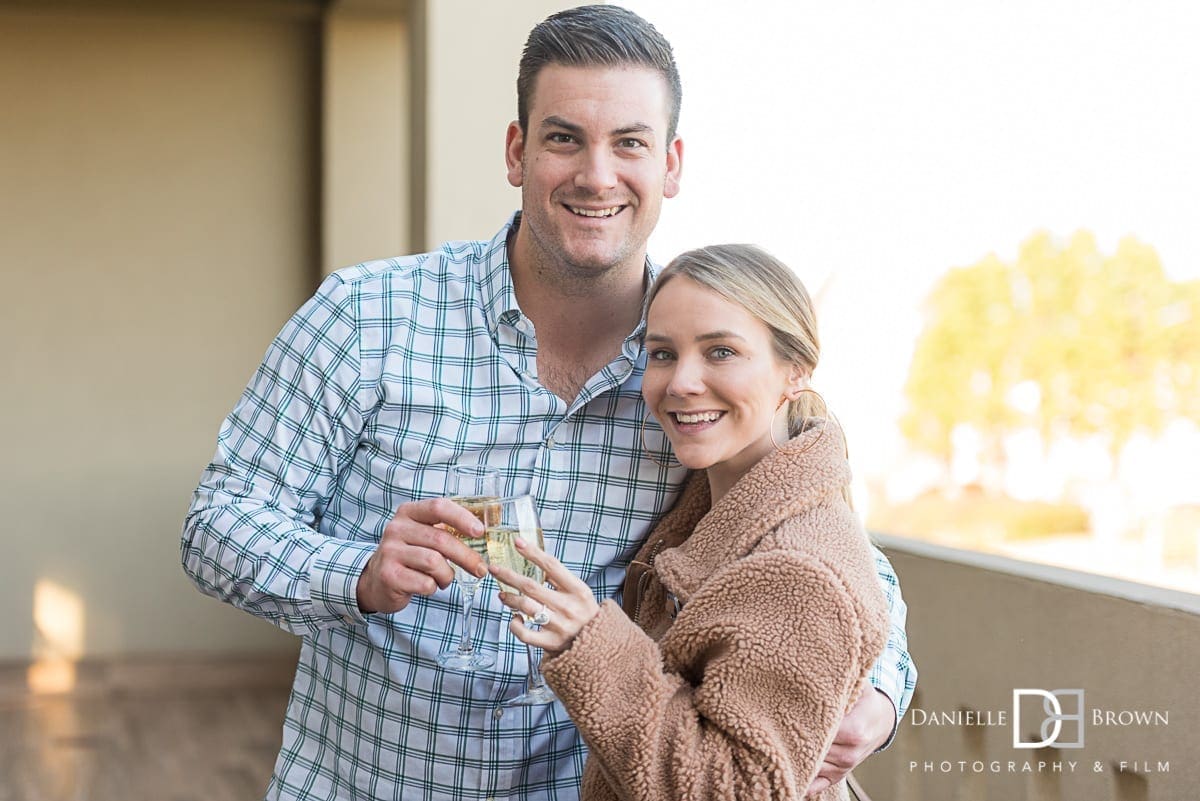 Once the actual proposal is done, we shift to engagement portraits. We did some portraits on the balcony and down in the vineyard.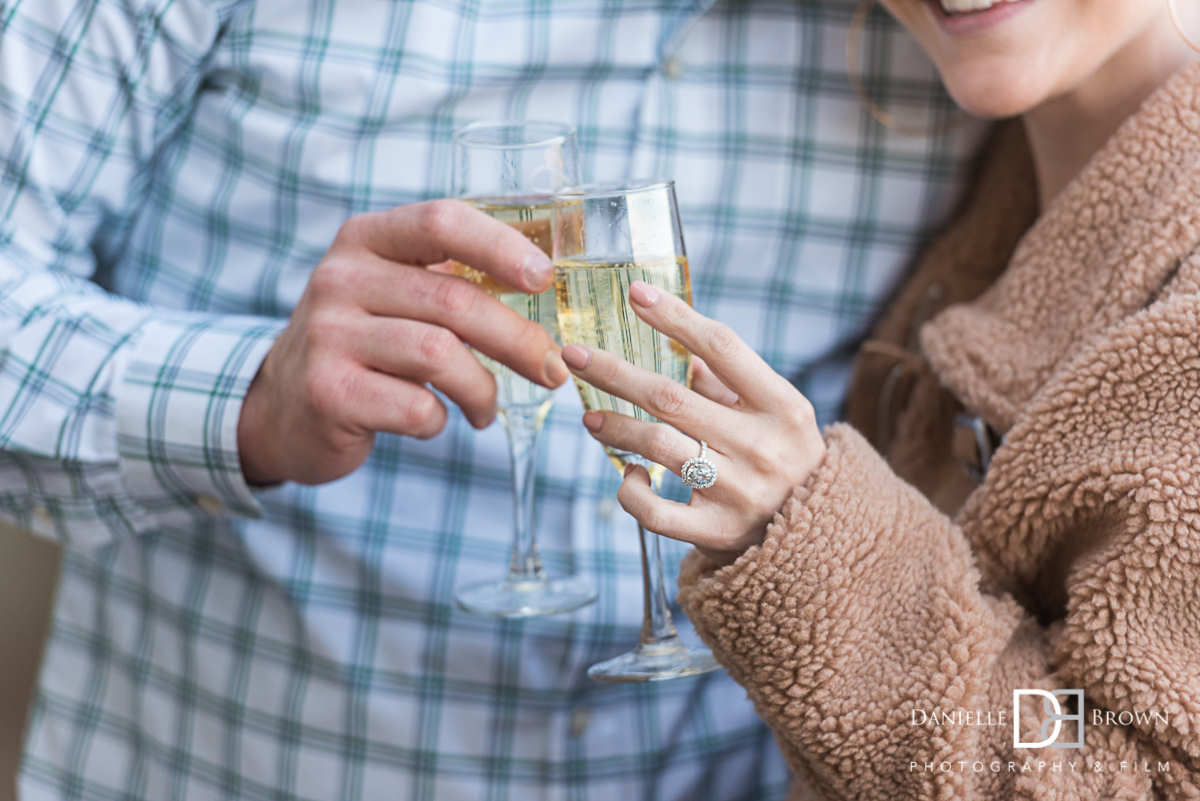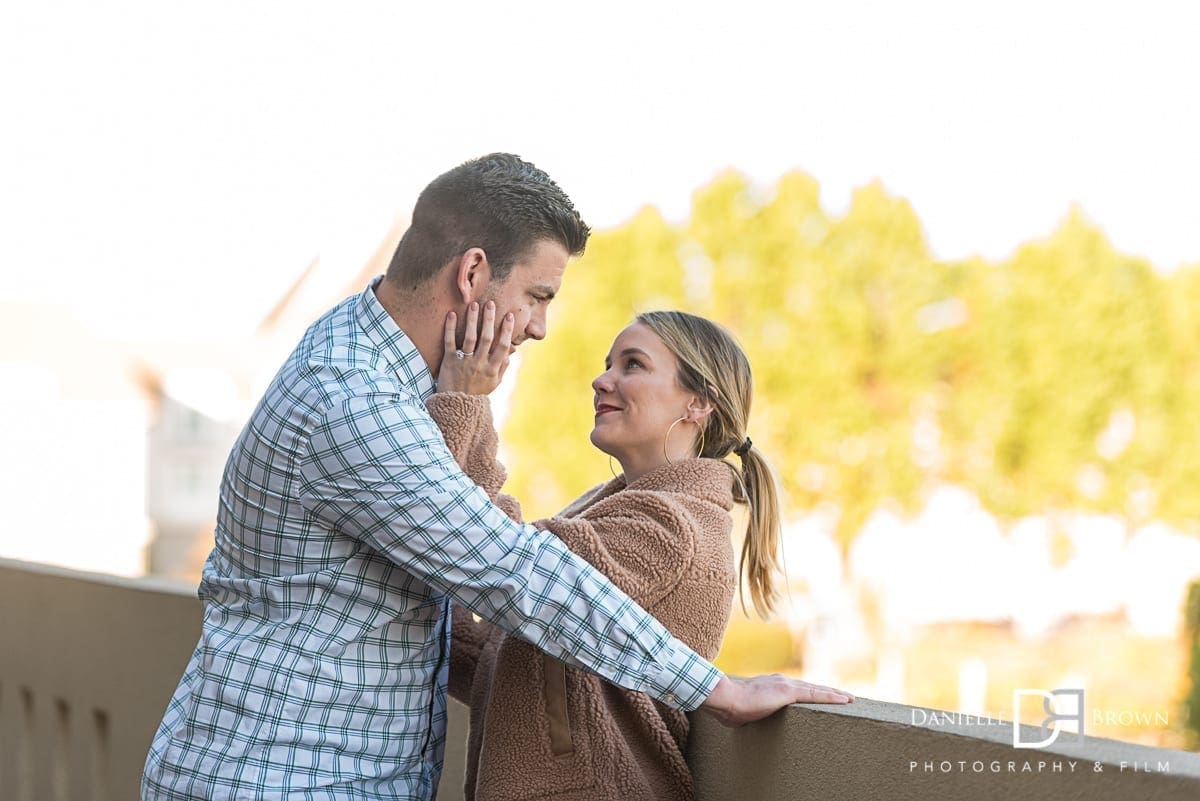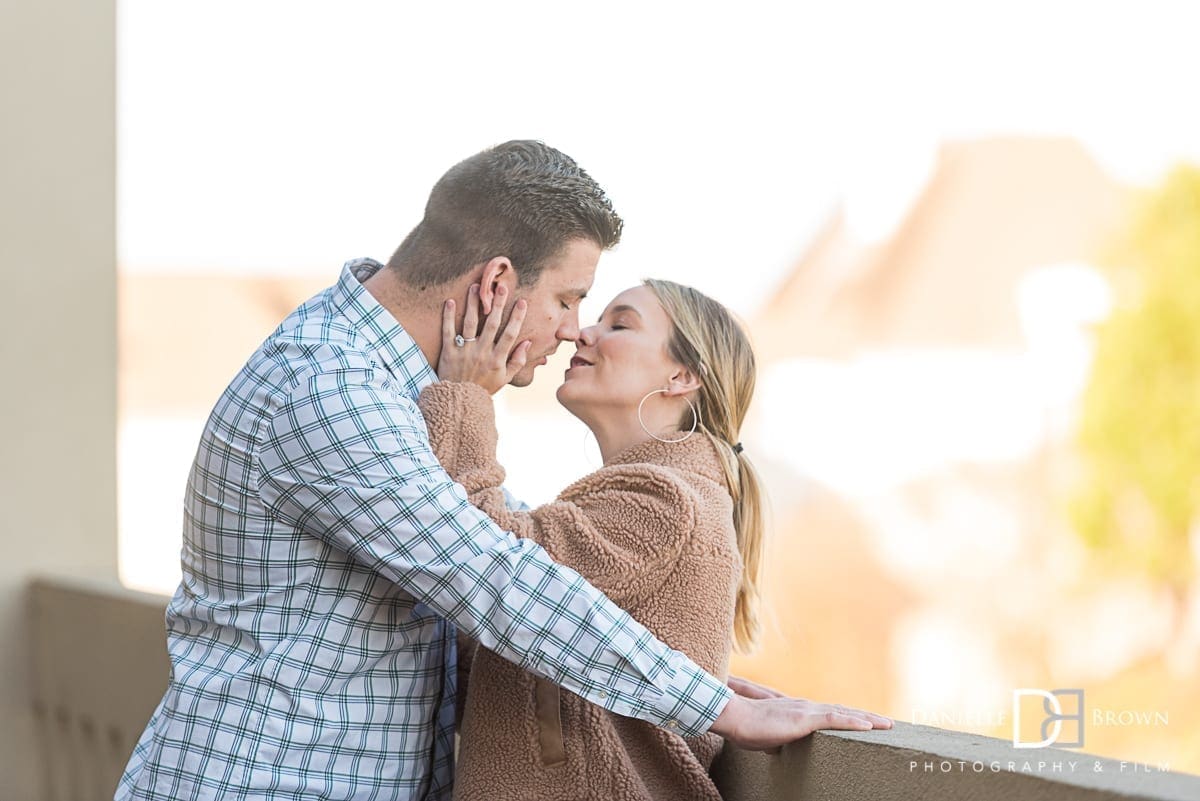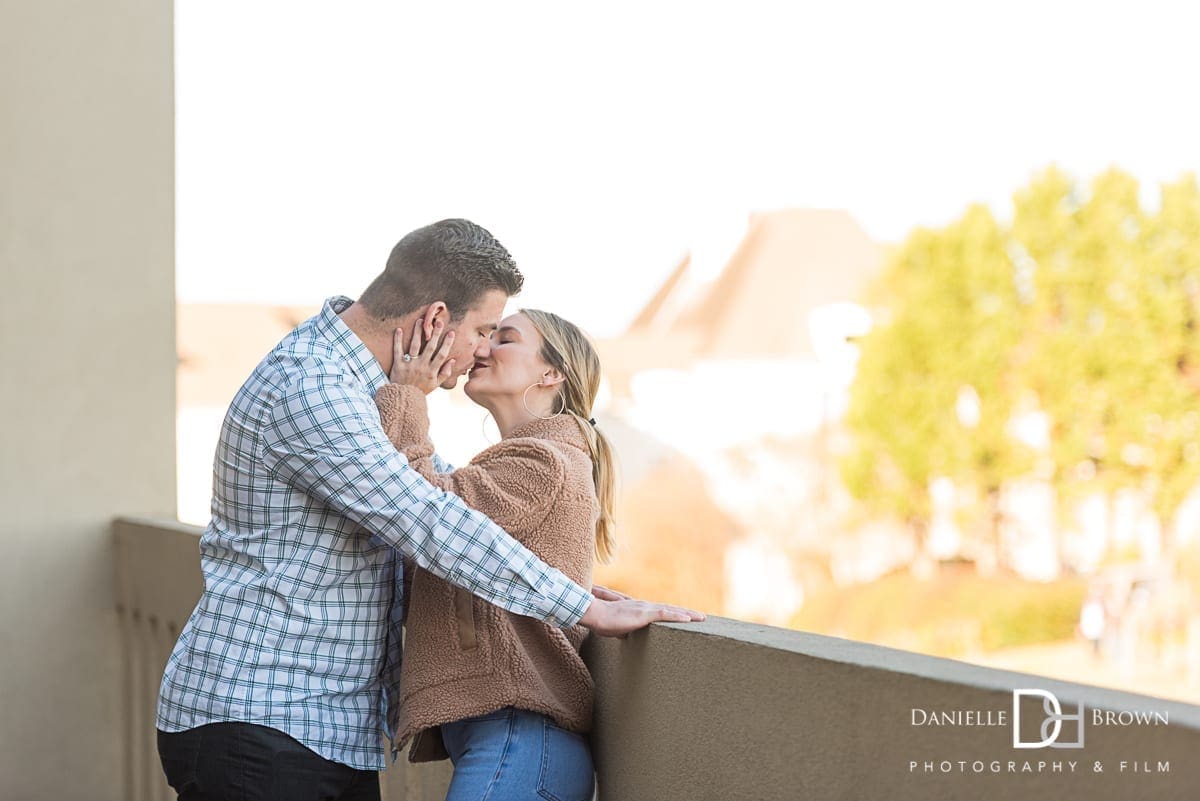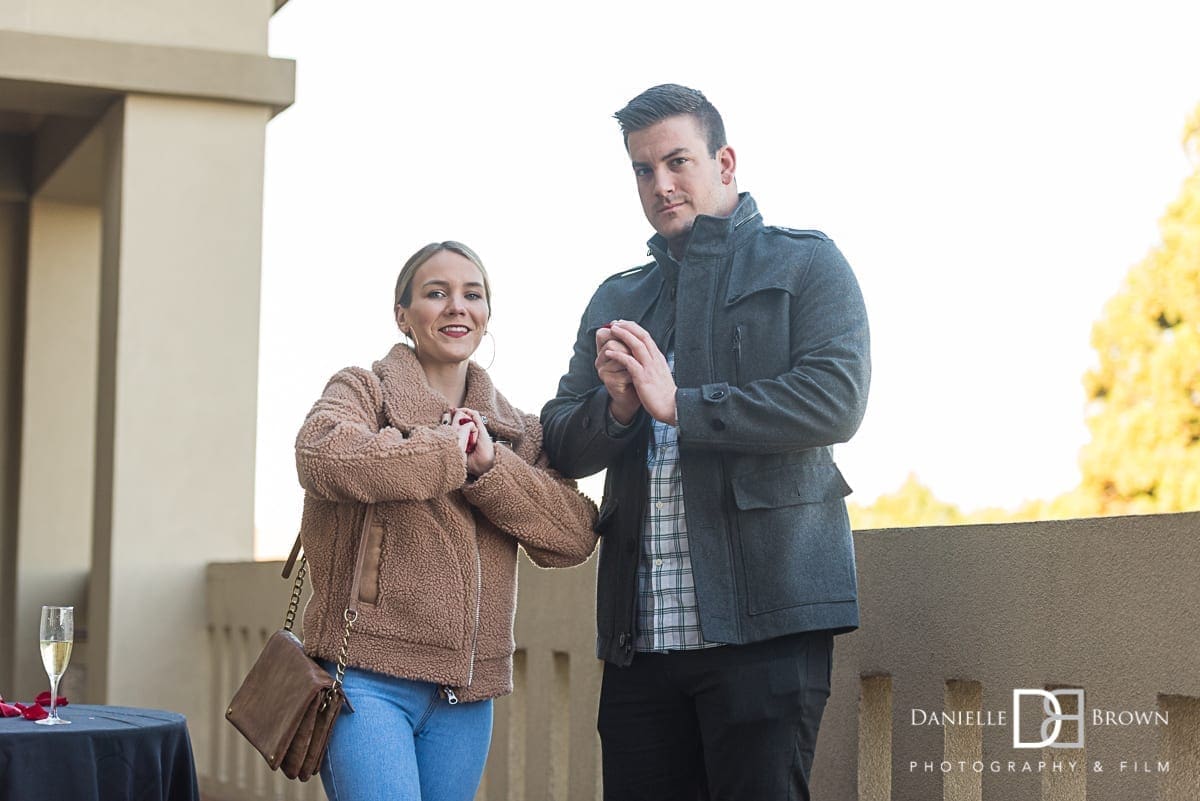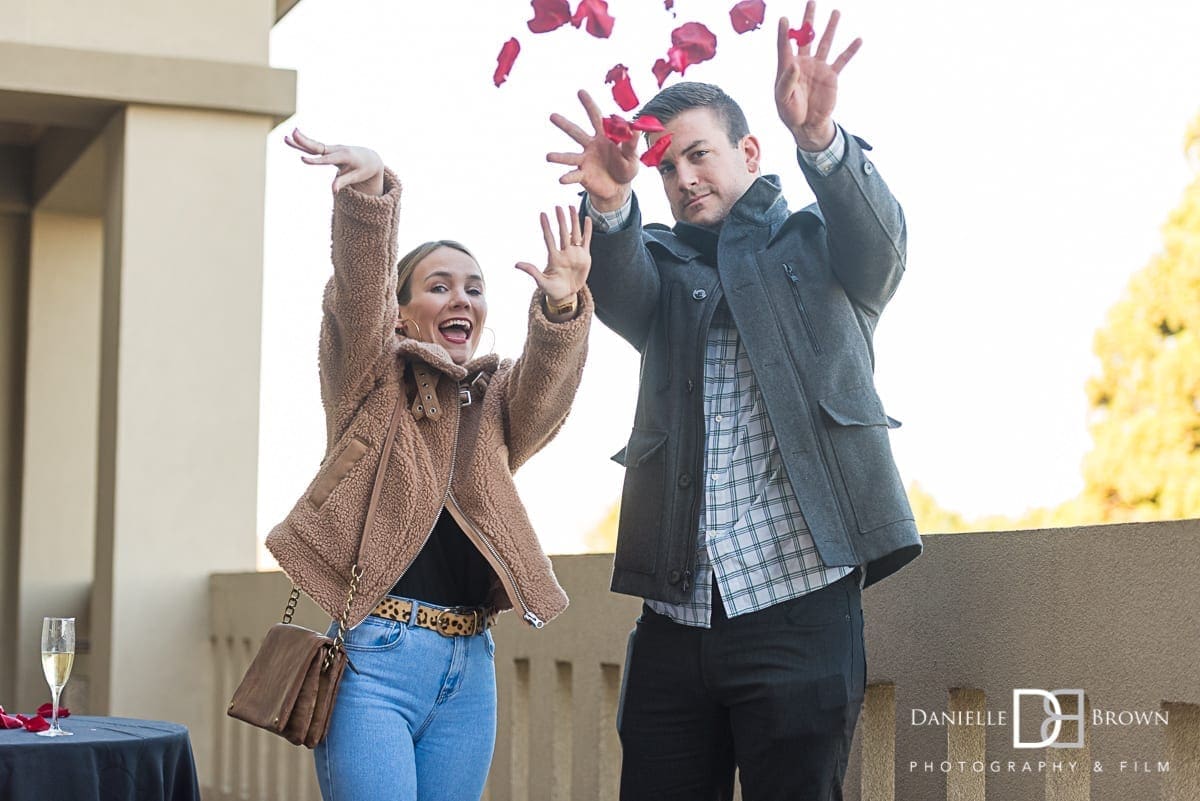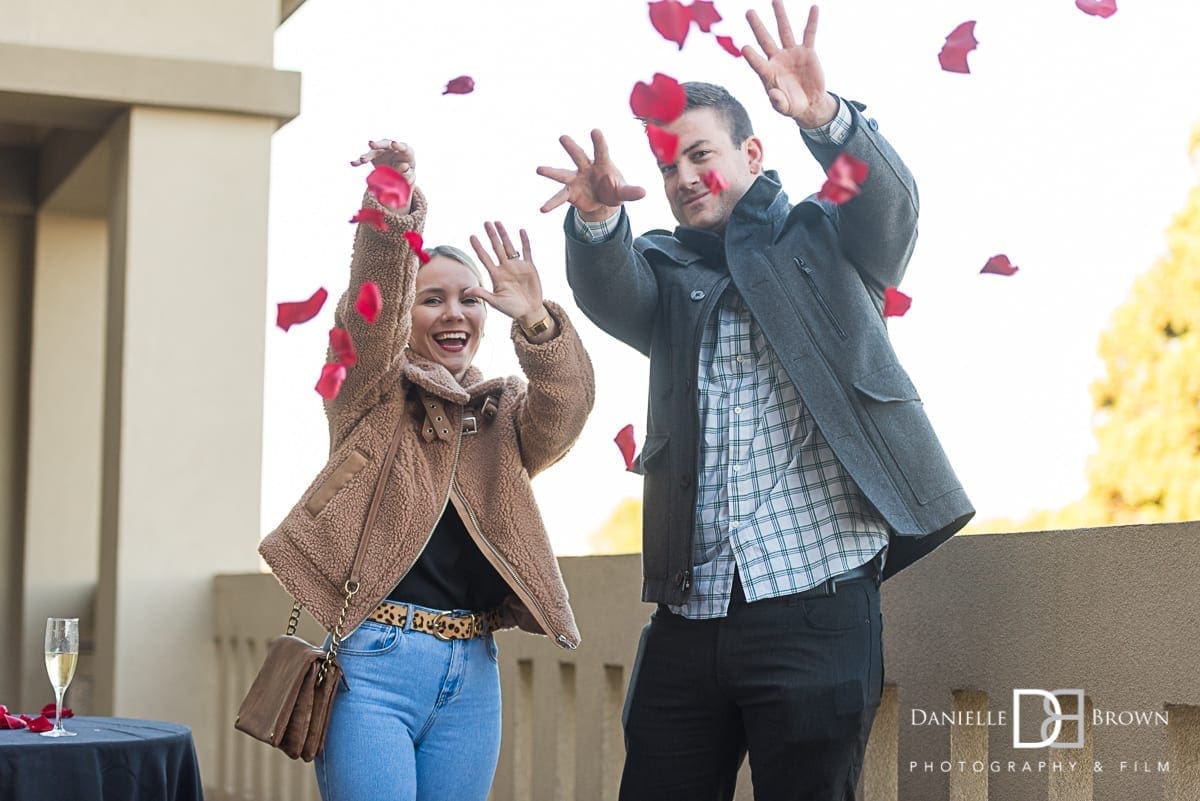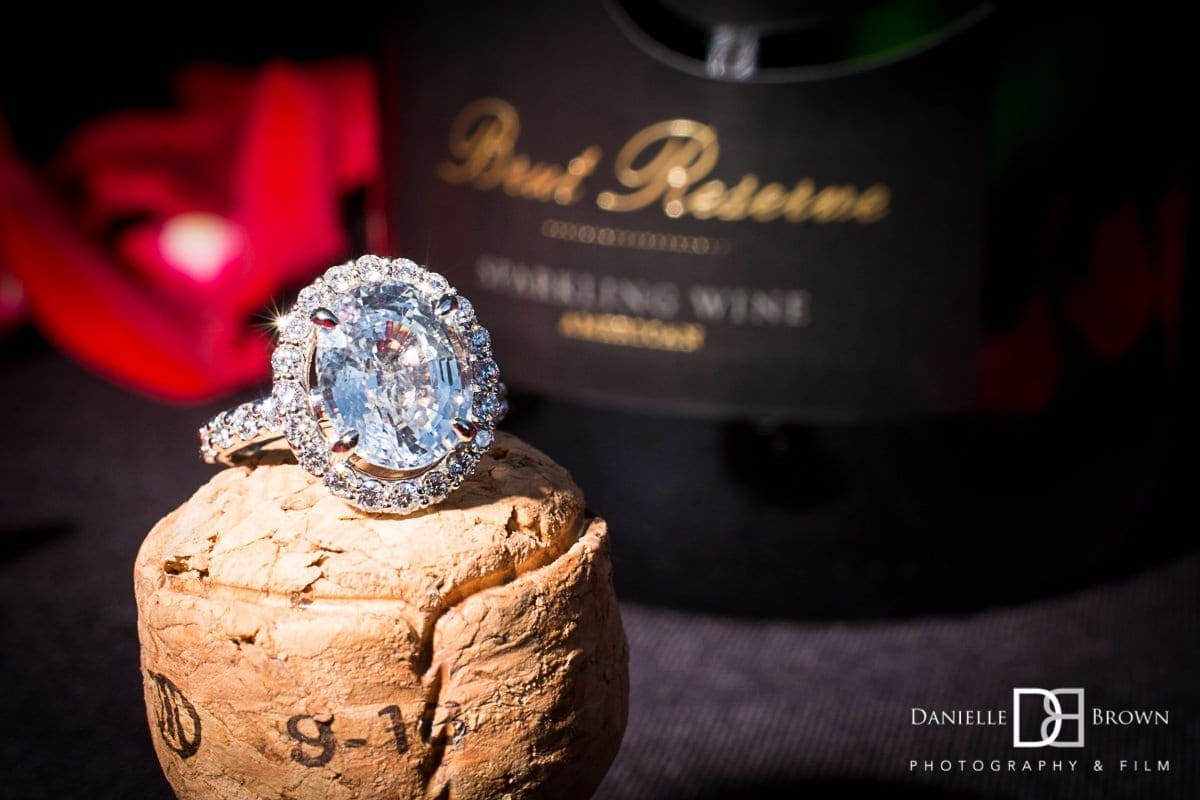 For all of our surprise proposals, engagements and weddings, we use a special lens to capture their beautiful engagement rings and wedding rings. Especially for surprise proposals, I LOVE photographing the new engagement ring with the champagne cork.
Chateau Elan, in the vineyard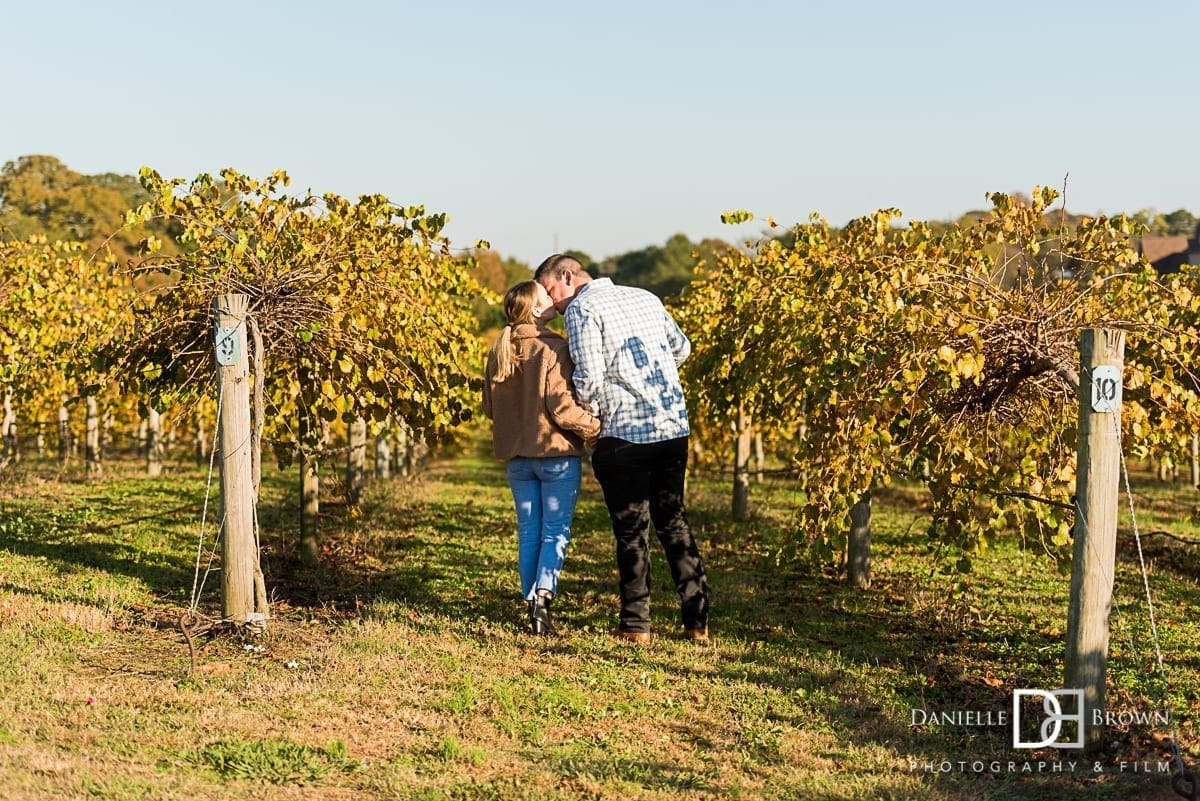 Once James proposed and Barrett said YES, it was time to enjoy the vineyard. One of the best things about Chateau Elan are their beautiful, sweeping vineyards.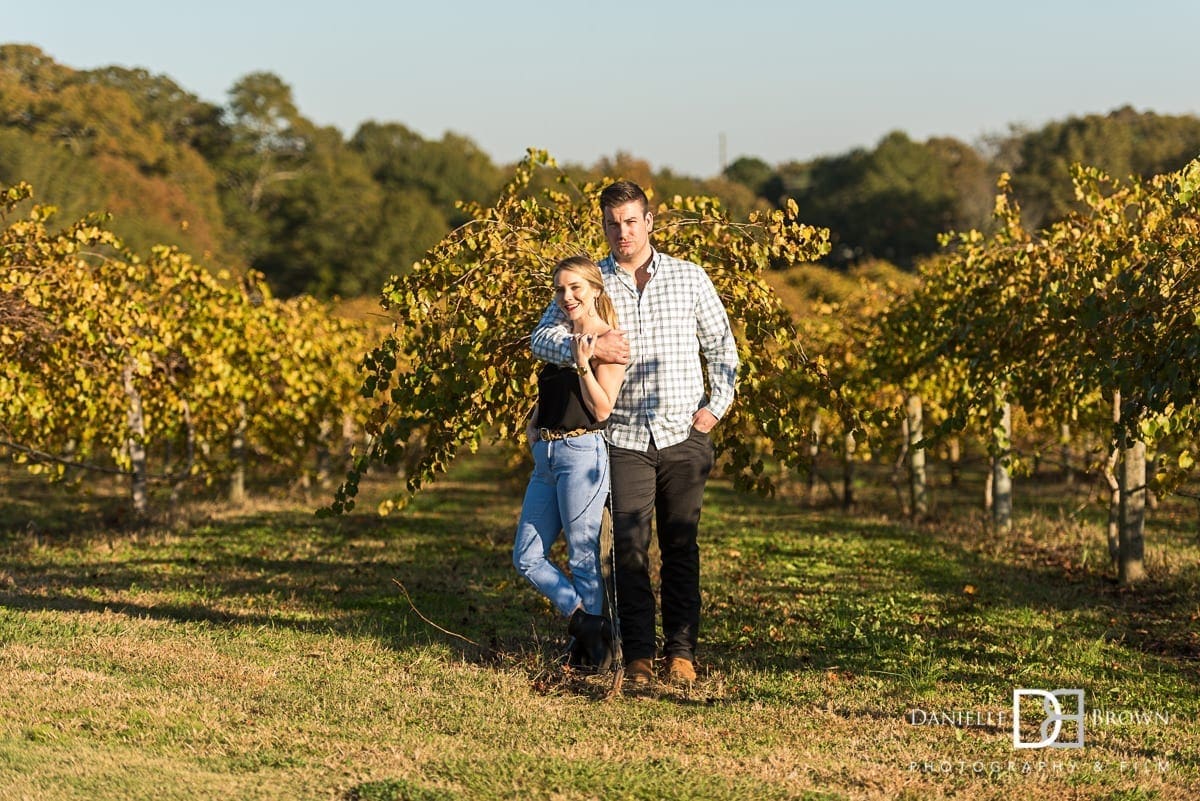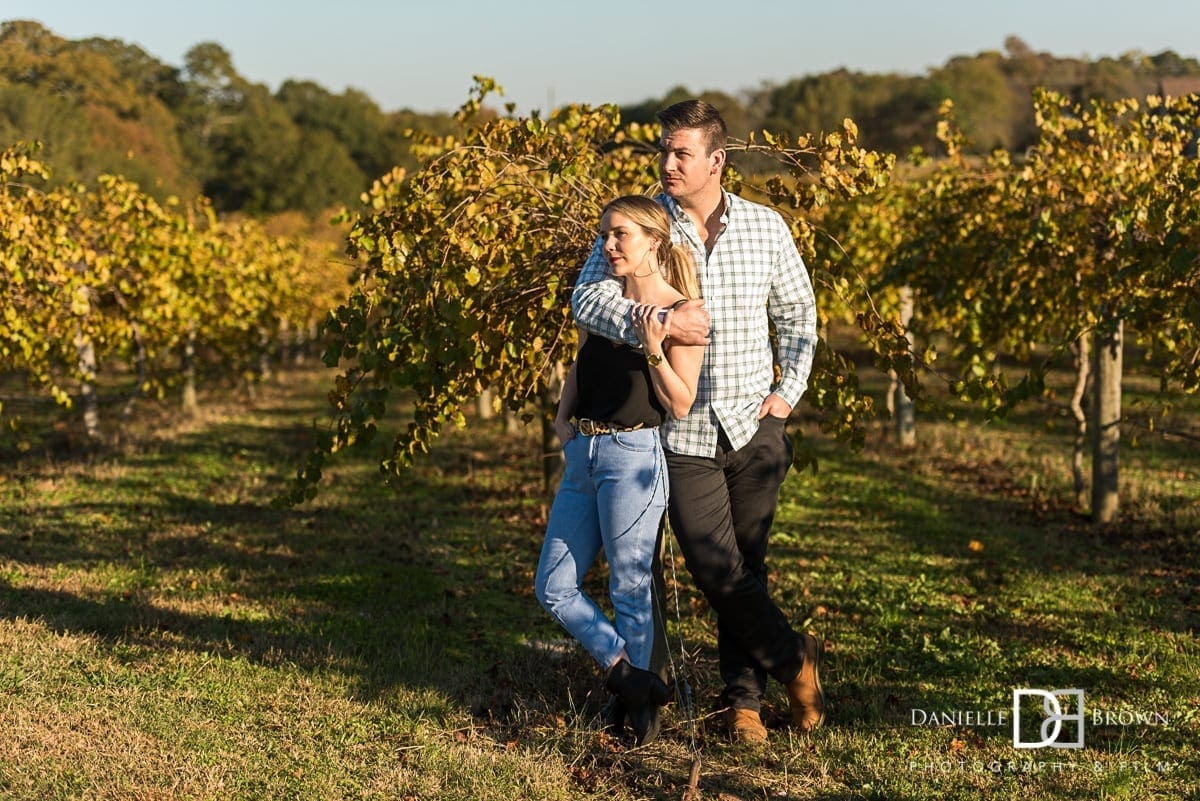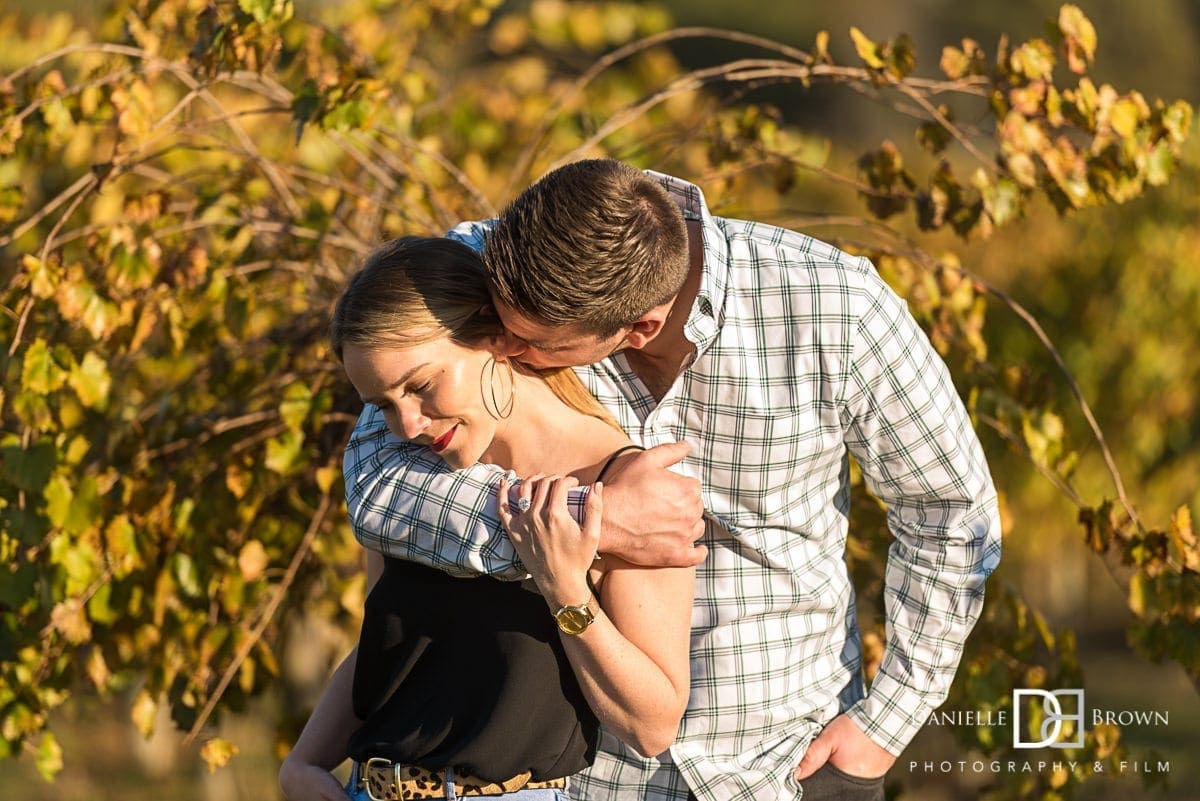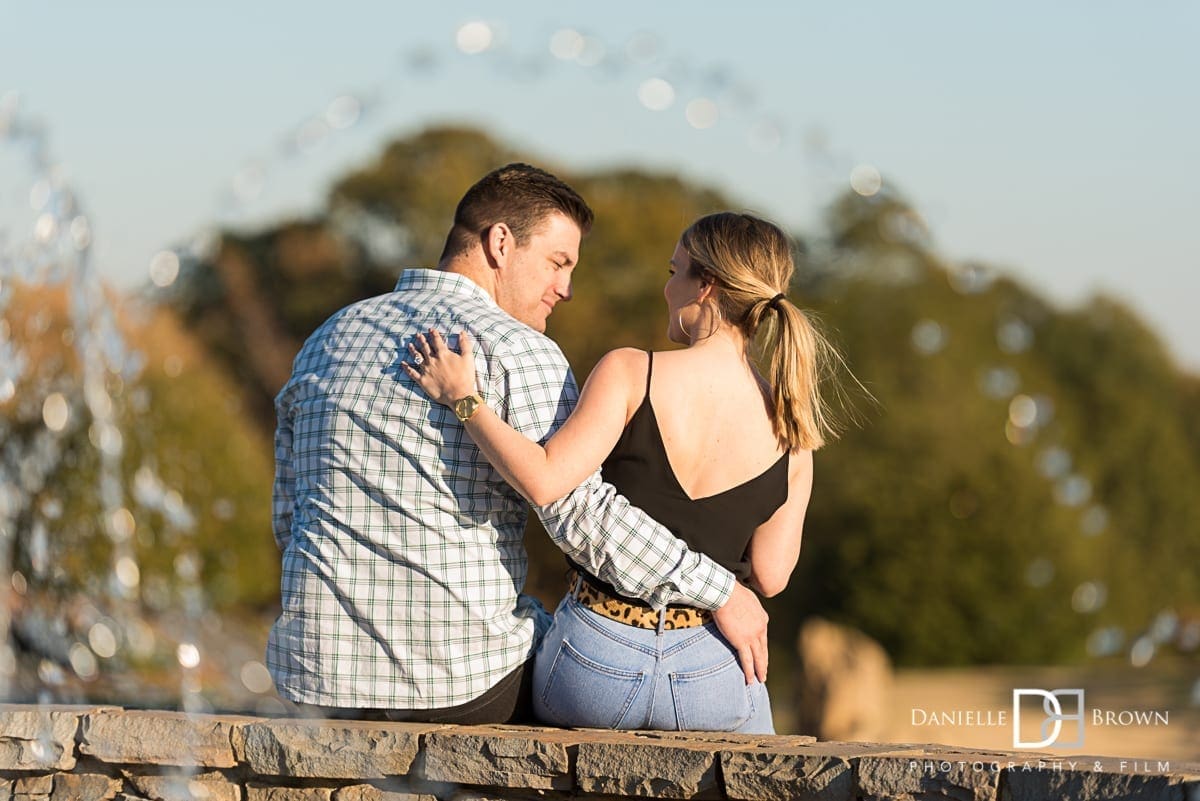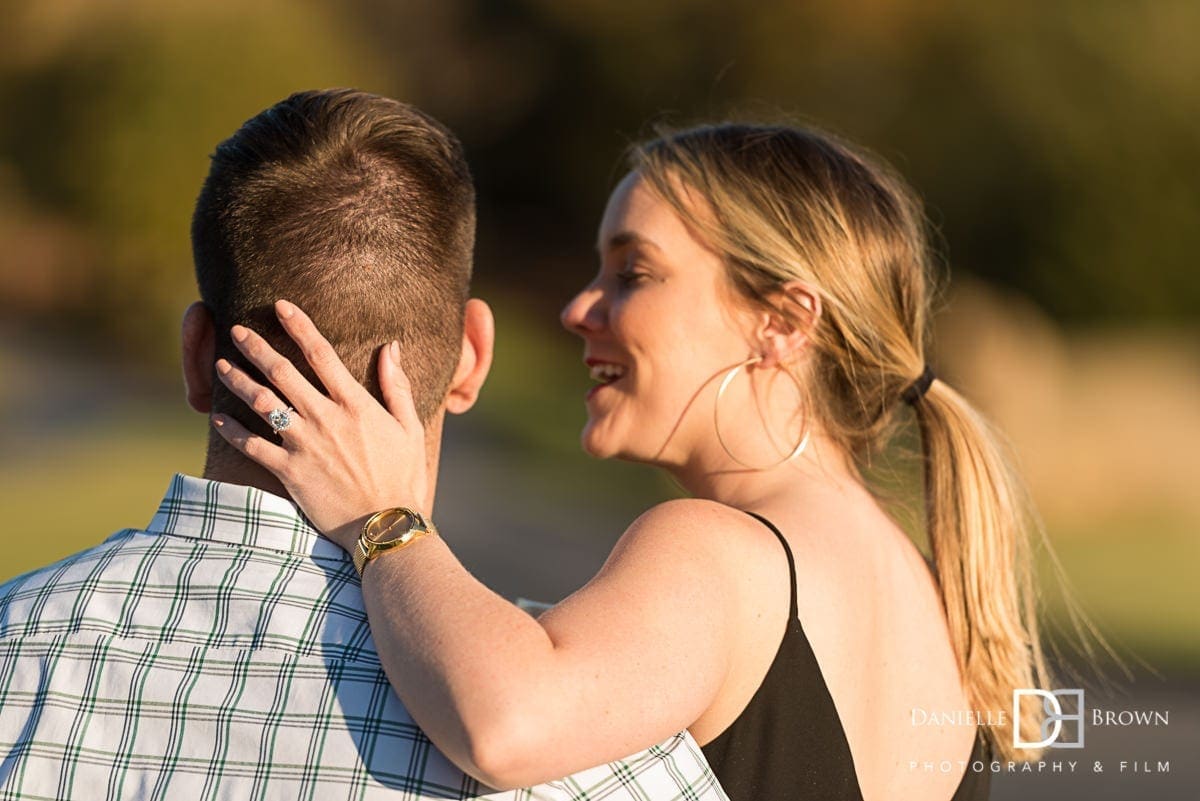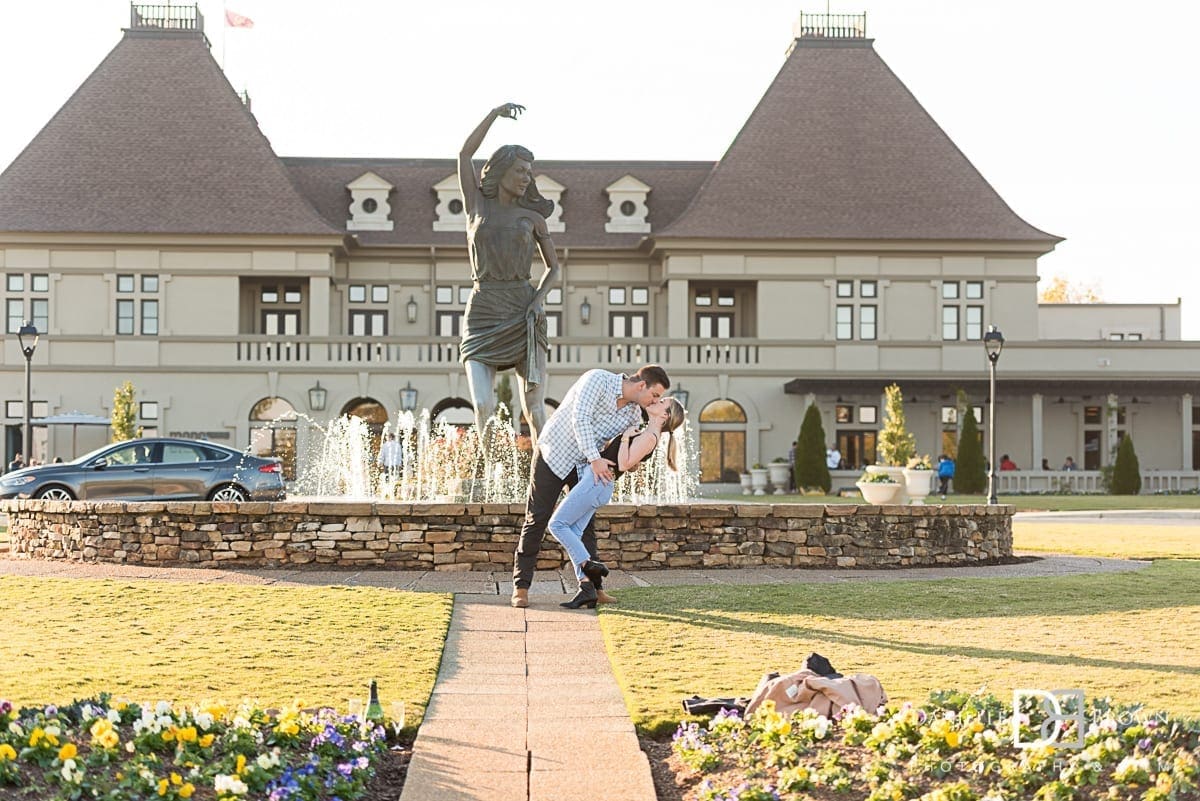 Want to see more surprise marriage proposals? Check out other surprise proposal moments photographed by Danielle Brown Photography here.