HS Senior Portraits Acworth GA | Ian I. – Class of 2020
Photographer: Danielle "Dani" Brown
On Location: Downtown Acworth, & Cauble Park, Acworth GA
Photographer's Assistants/Crazy Look & Humor Producers: Shelly & Olivia (Ian's mom & little sister)
So good or bad, depending on your point of view, due to Covid-19 we have been able to catch up on blogging some of our previous work.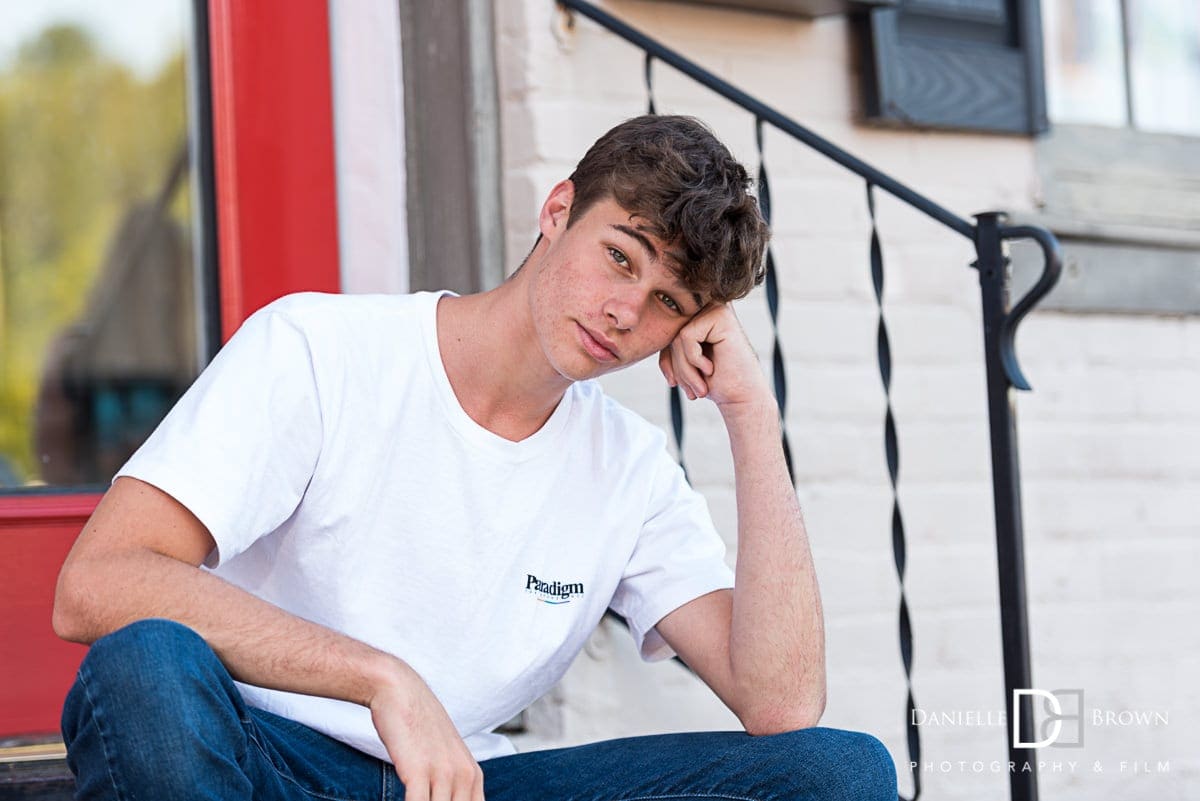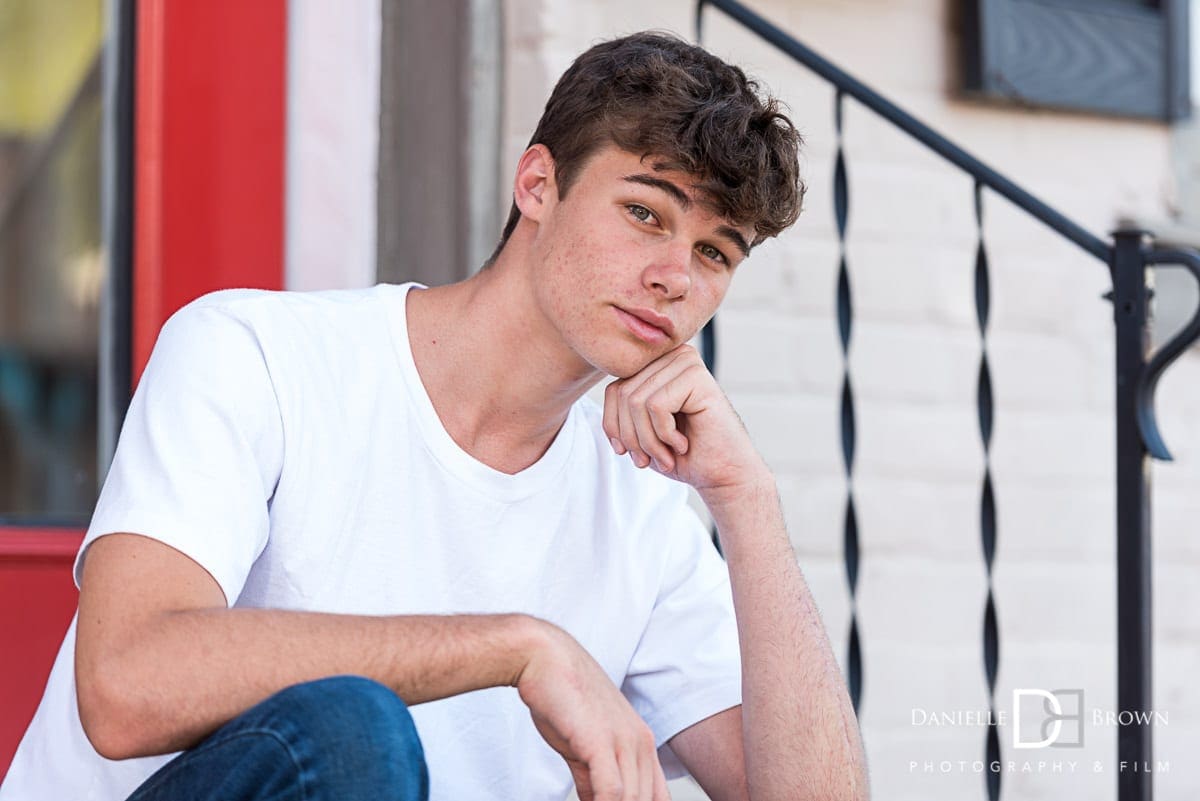 So Ian has a super casual vibe. That definitely came through in his HS Senior Portraits Acworth with his laid back wardrobe. Whenever a parent or senior asks how many outfits they should bring or wear for their Atlanta senior pictures, I always tell them to bring as many as they feel they could wear and we'll pick the best ones. Definitely wear your favorite to start! For Ian's senior portrait session, he was all about the laid back t-shirt and jeans.

One of my favorite clients to work with are seniors. Ian was a natural. Both of his parents modeled over the years and he had a great attitude for the camera. What you don't see is his mom and little sister in the background making some of these straight-faces very challenging indeed. During his HS Senior Portraits Acworth, we took advantages of all the different areas around downtown Acworth before moving on to Cauble Park.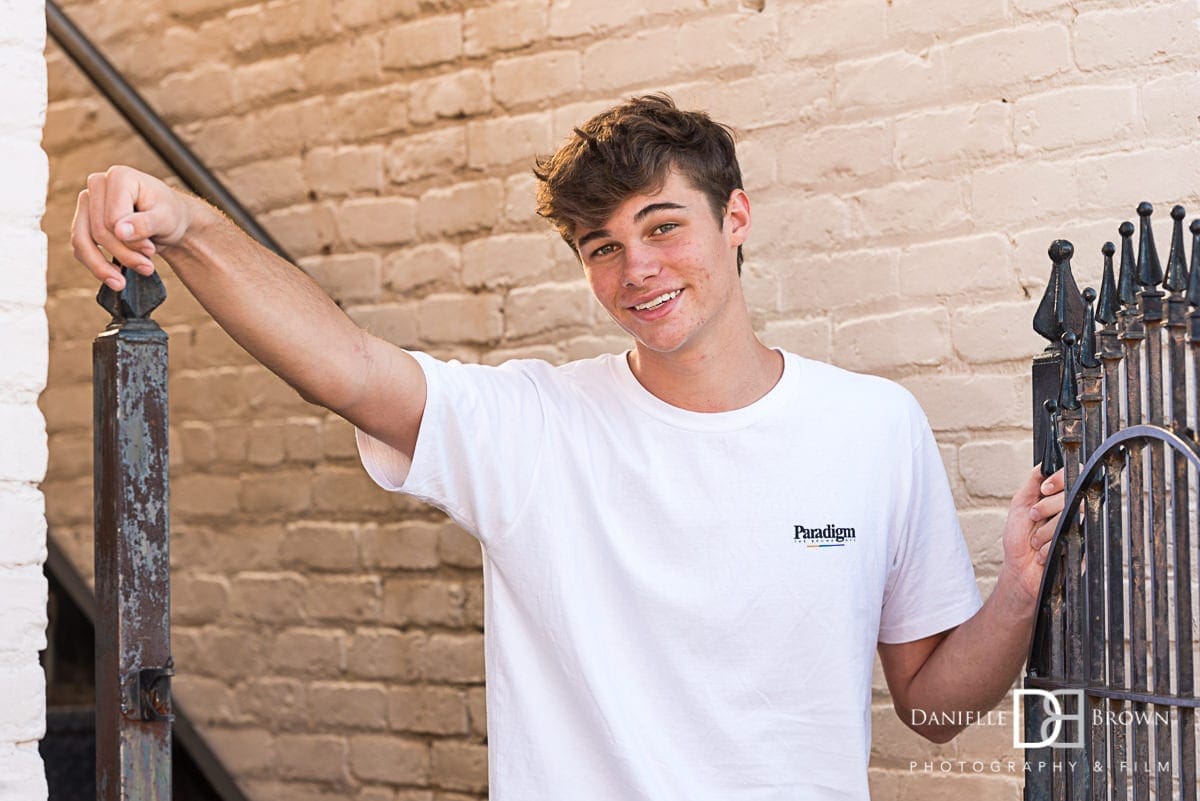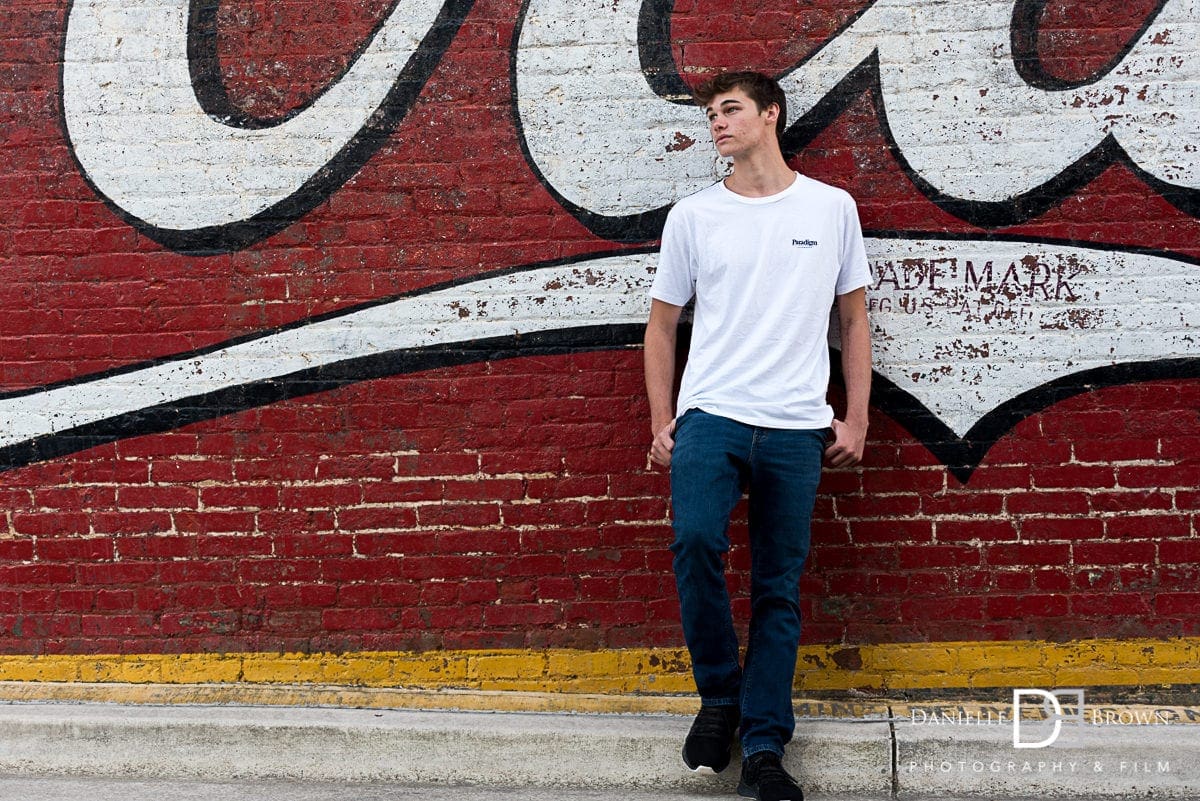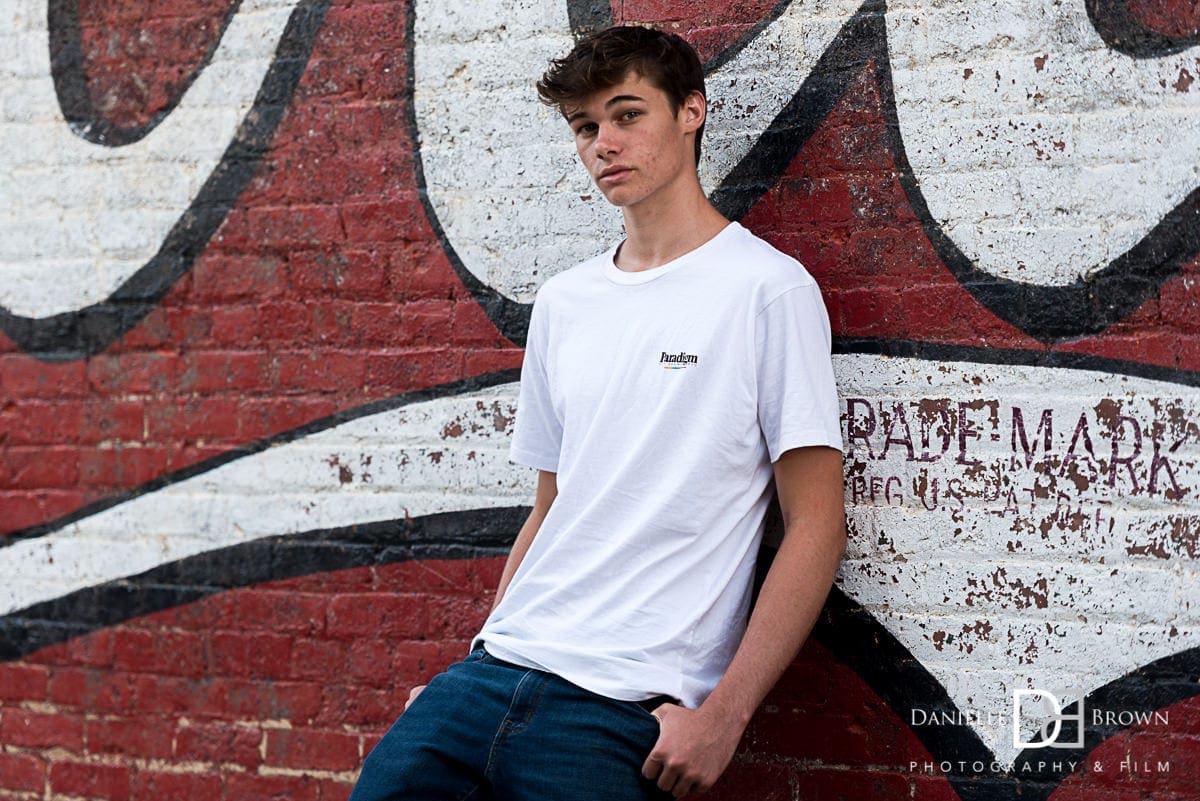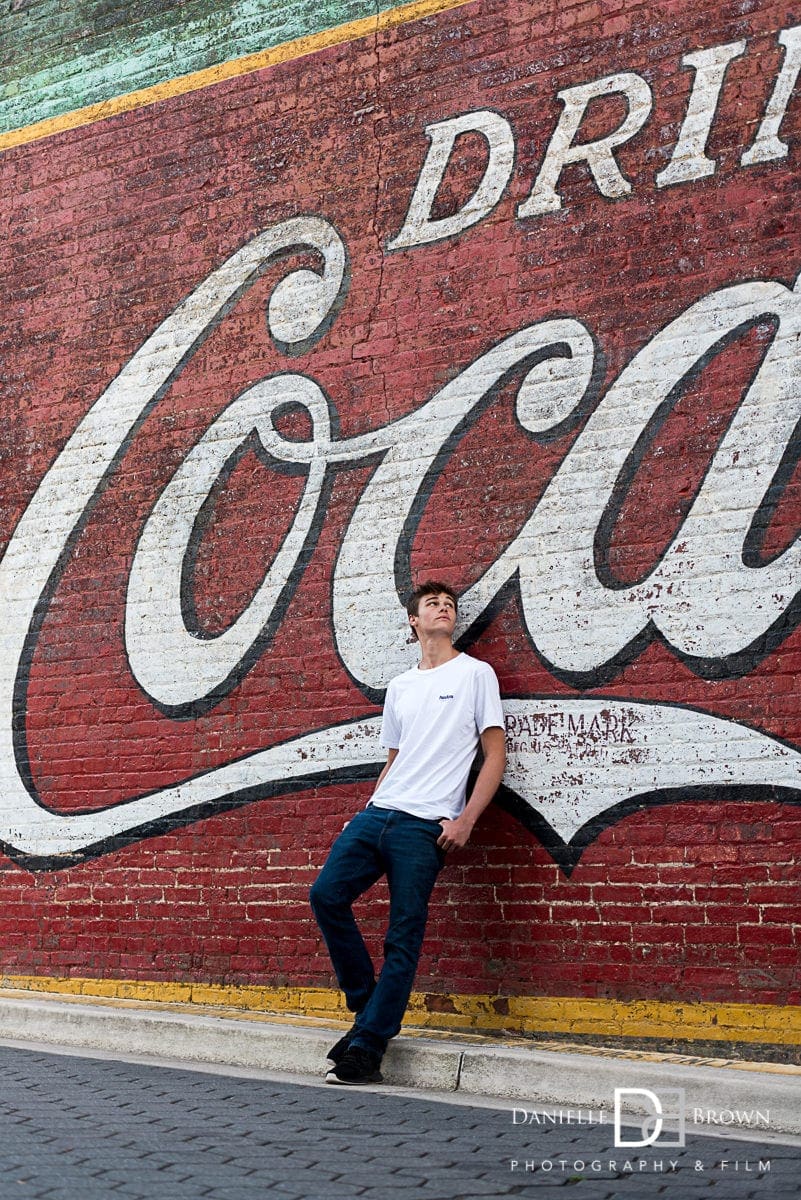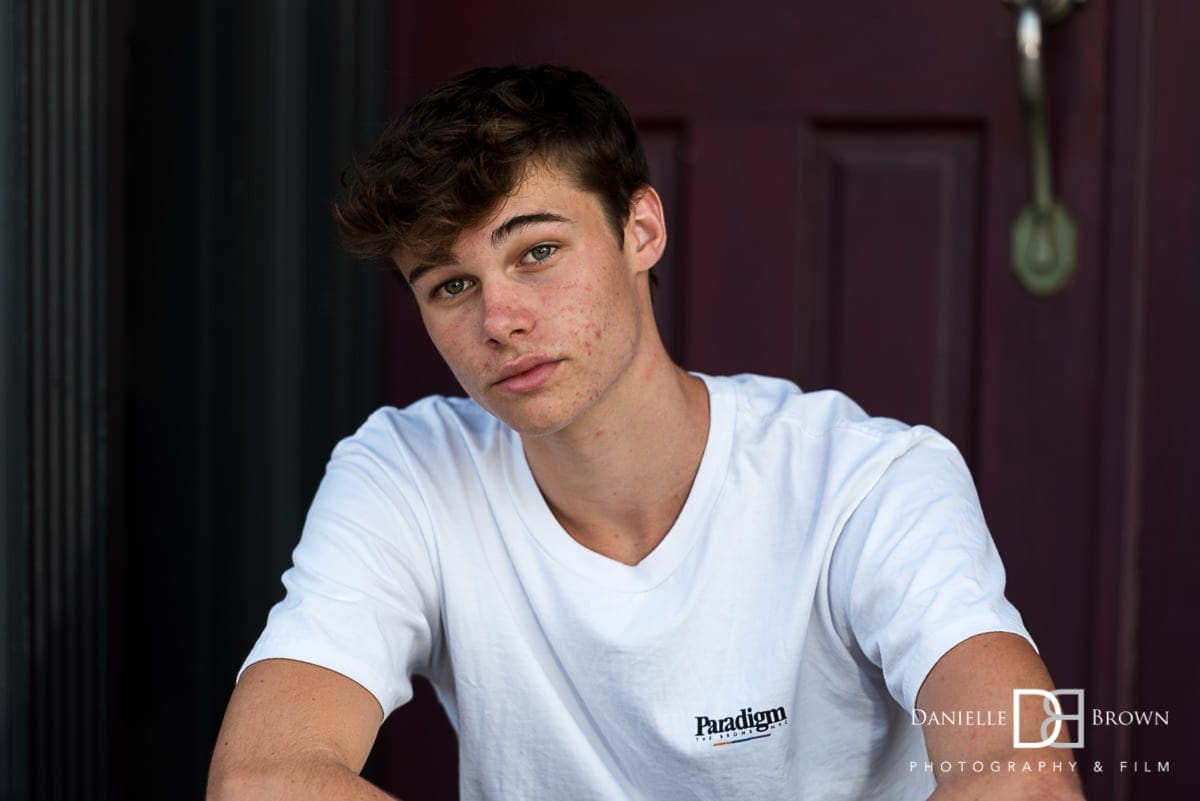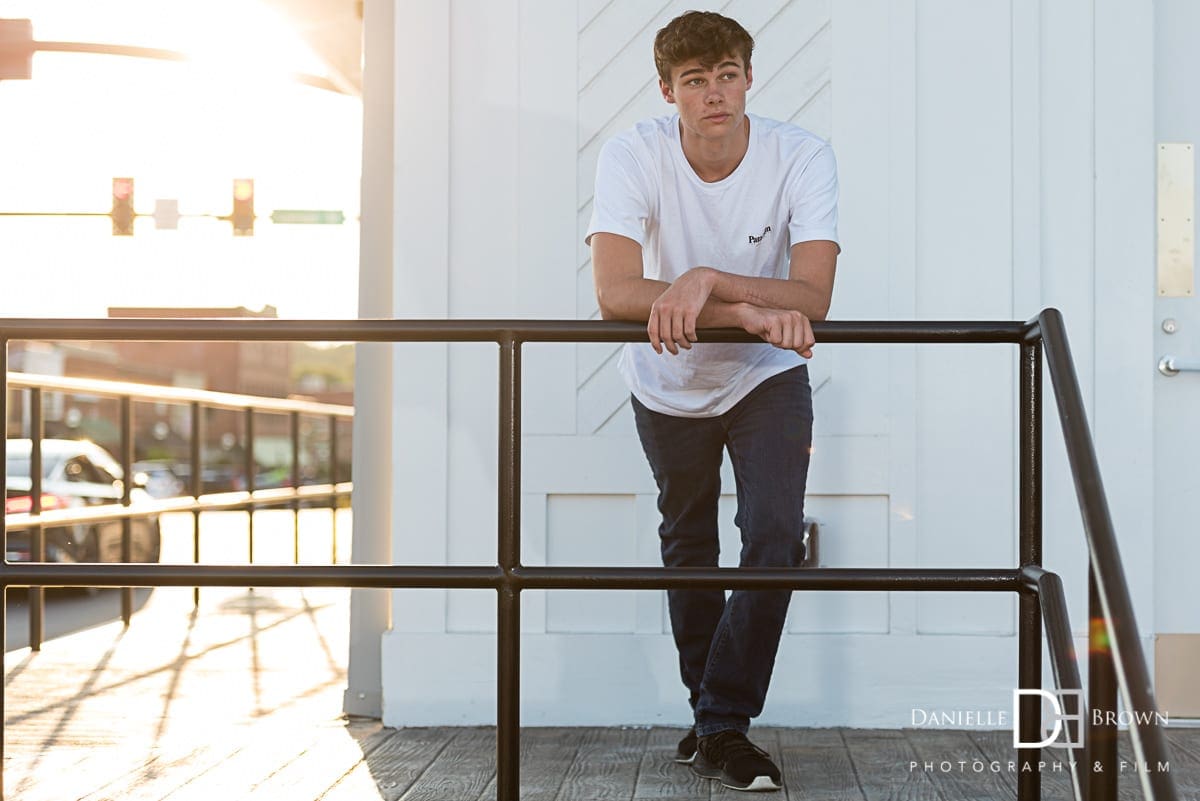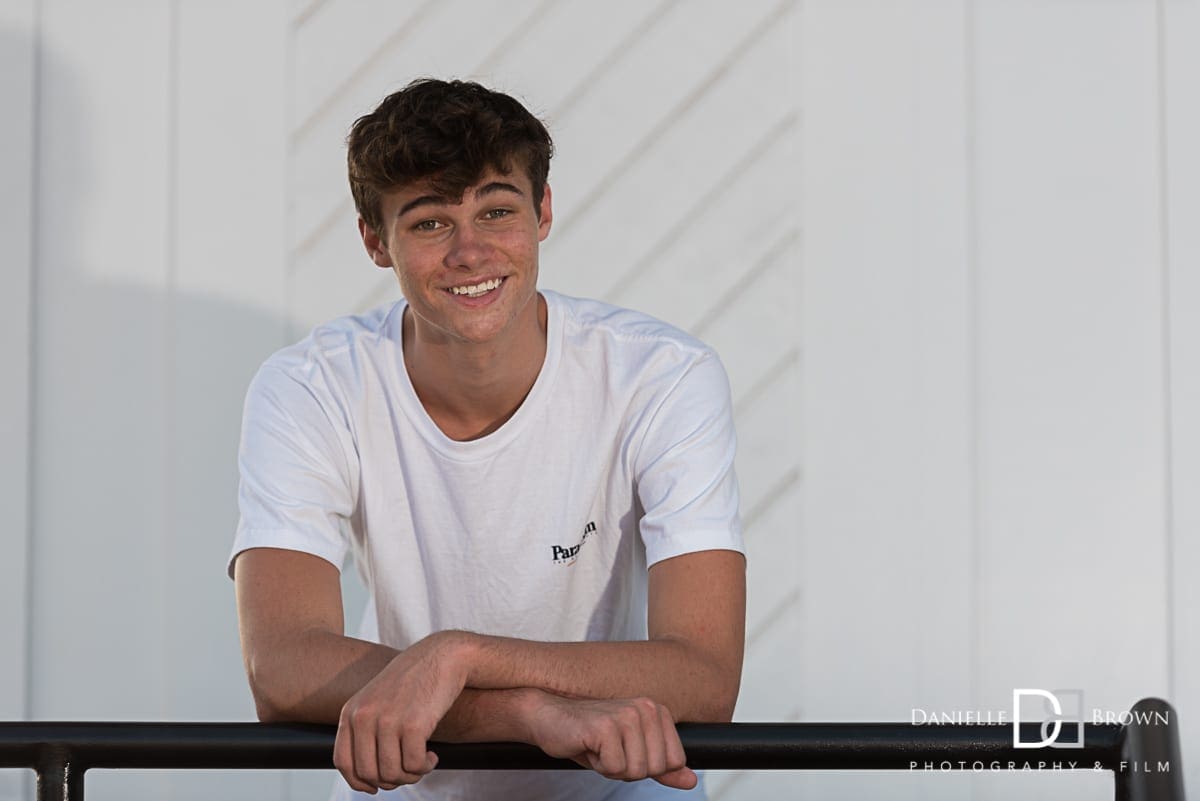 Besides Ian's super laid back vibe that we really liked, was his ability to embrace where he came from. During the HS Senior Portraits Acworth session, Ian didn't shy away from the scars on his left arm. When he was little, he had fallen out of a tree and broken his arm very badly.
HS Senior Portraits Acworth – Cauble Park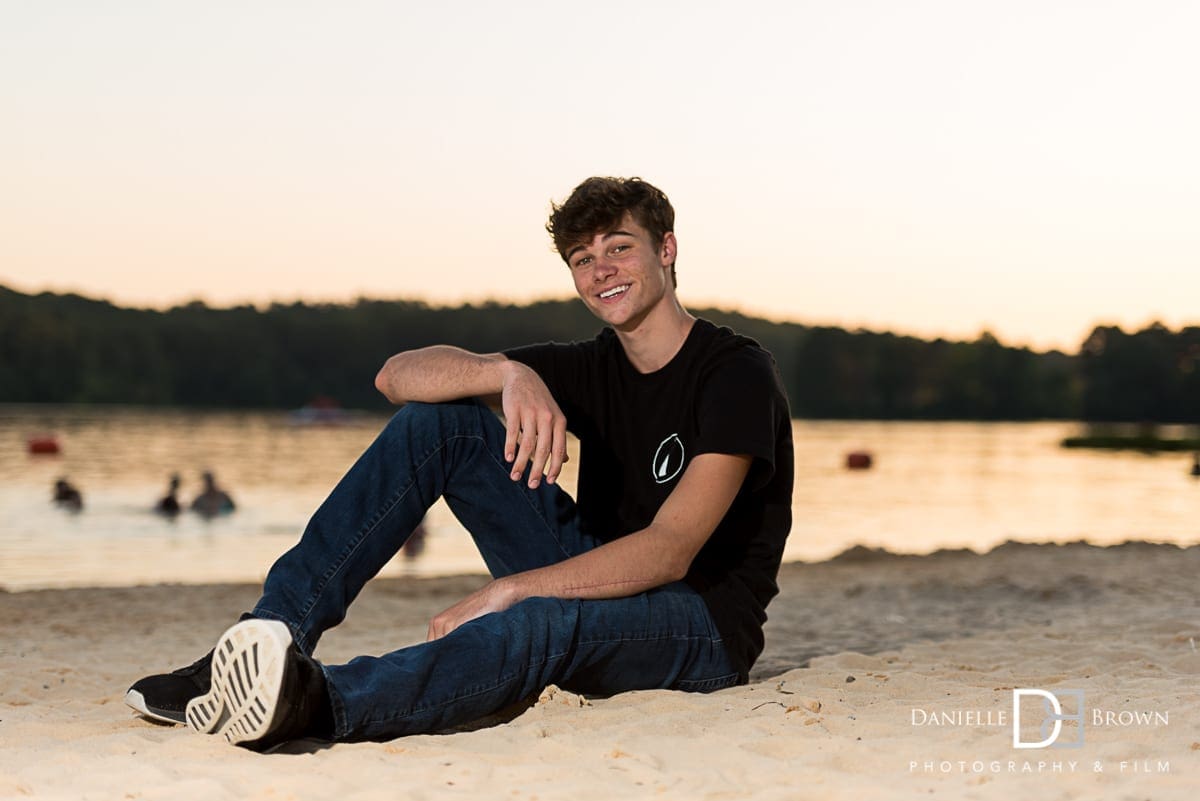 Whenever we photograph seniors we really like to make use of multiple locations to provide variety. Whenever we're photographing senior pictures, we always time the shoot to end at one of two Acworth area beaches. Cauble Park is a great location and we always have some fun enjoying the sand and water (even if we don't get in it)!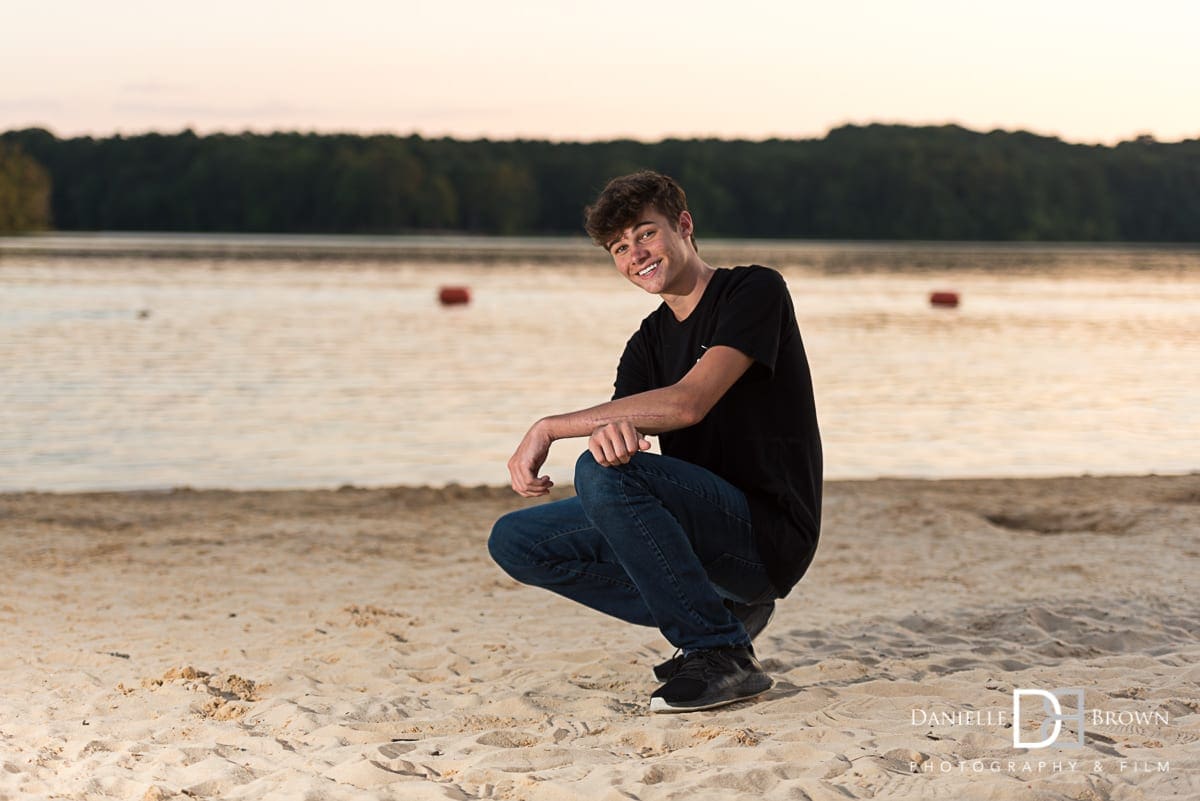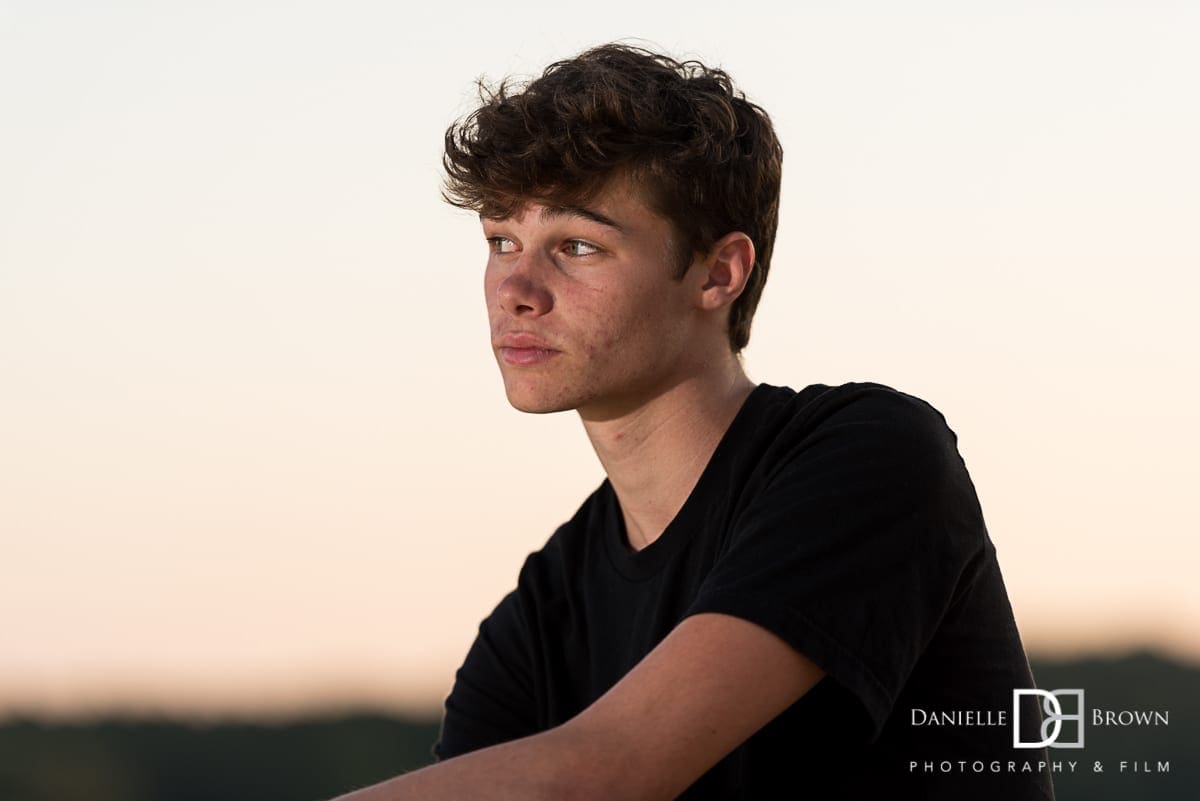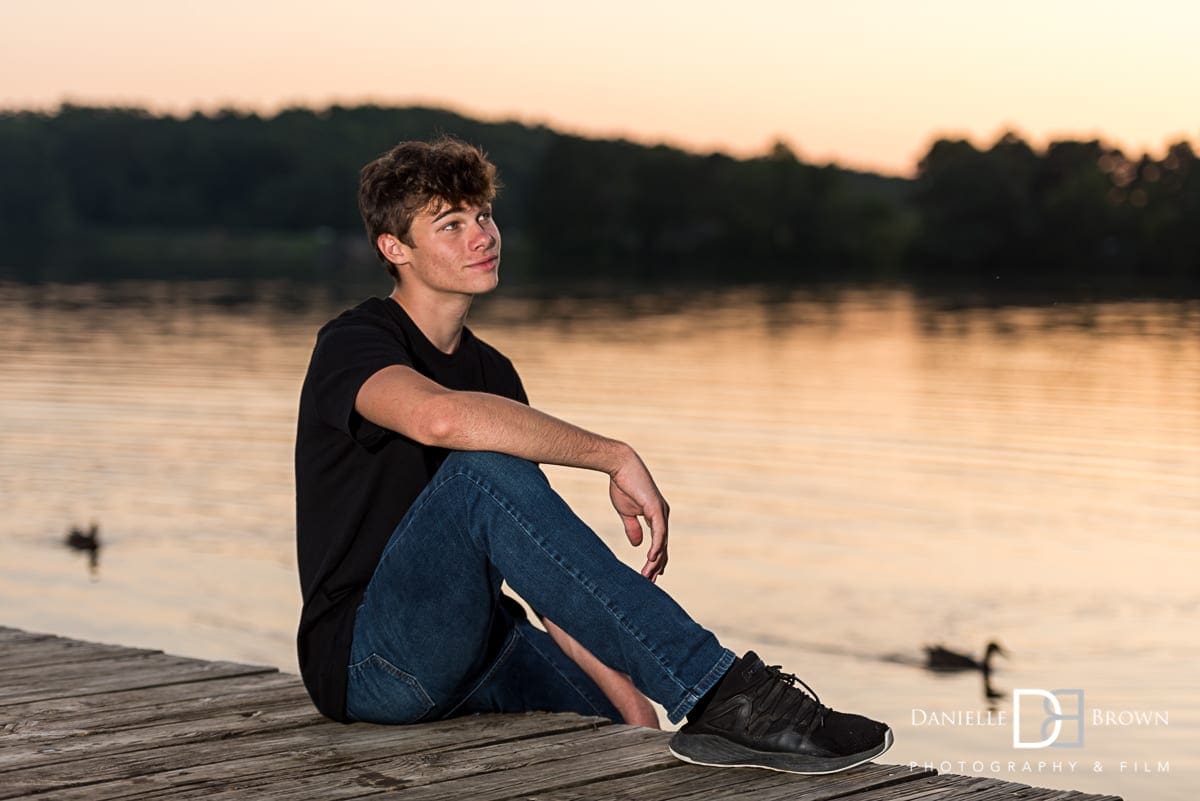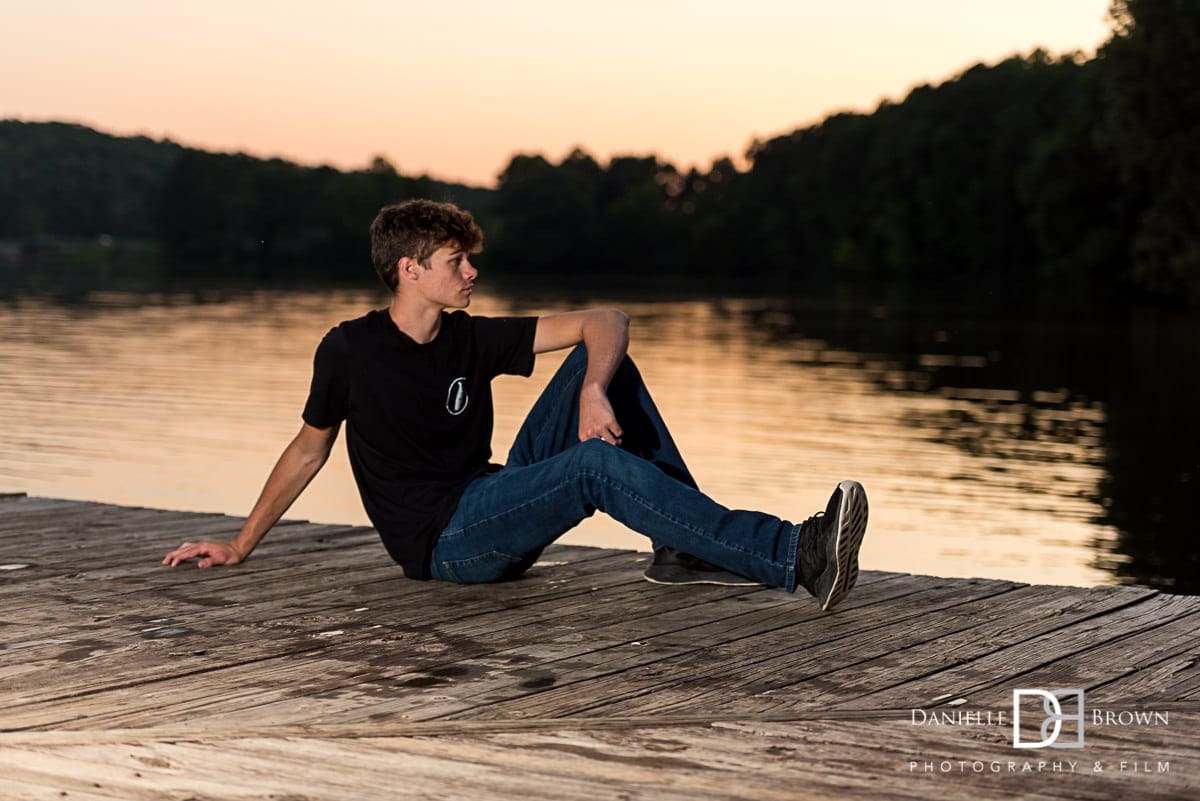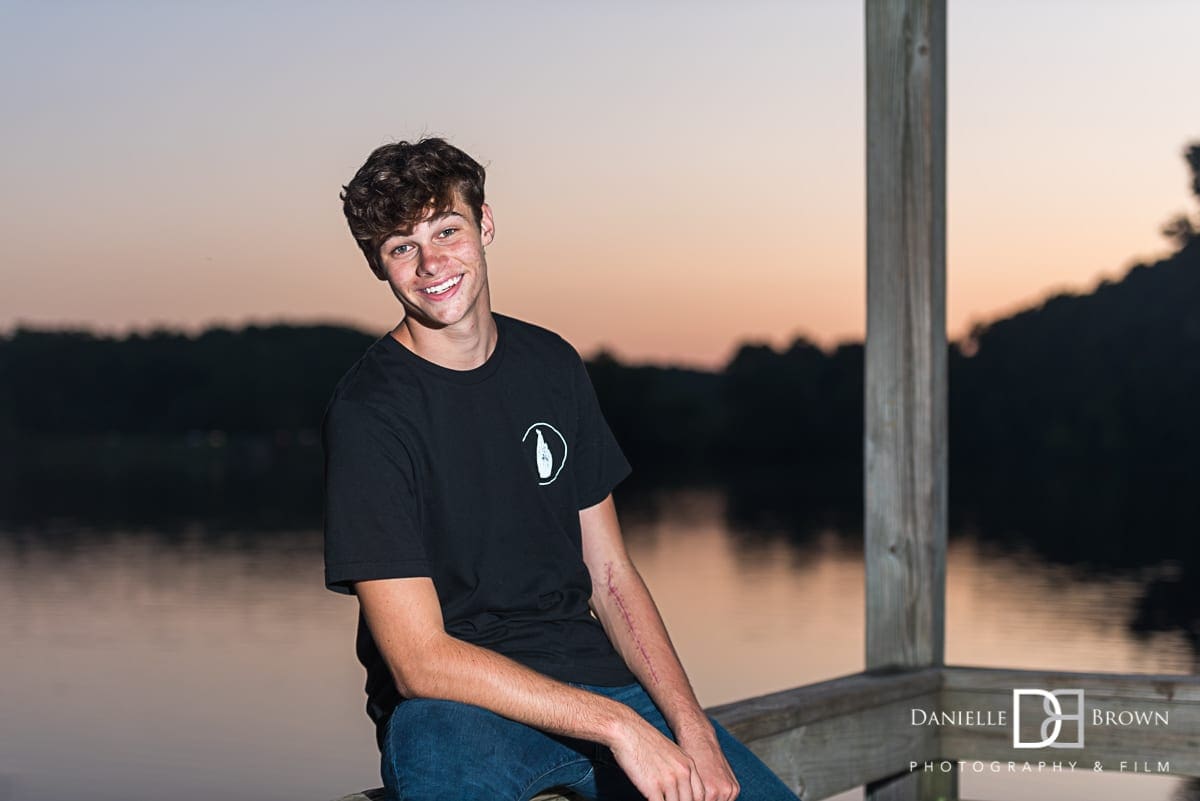 Looking for more examples of male HS senior portraits from Danielle Brown Photography? Check out Nyles' senior session here.