session type: Noonday Creek Engagement Photography
photographer: Danielle Brown
locations: Noonday Creek Trailhead, Kennesaw GA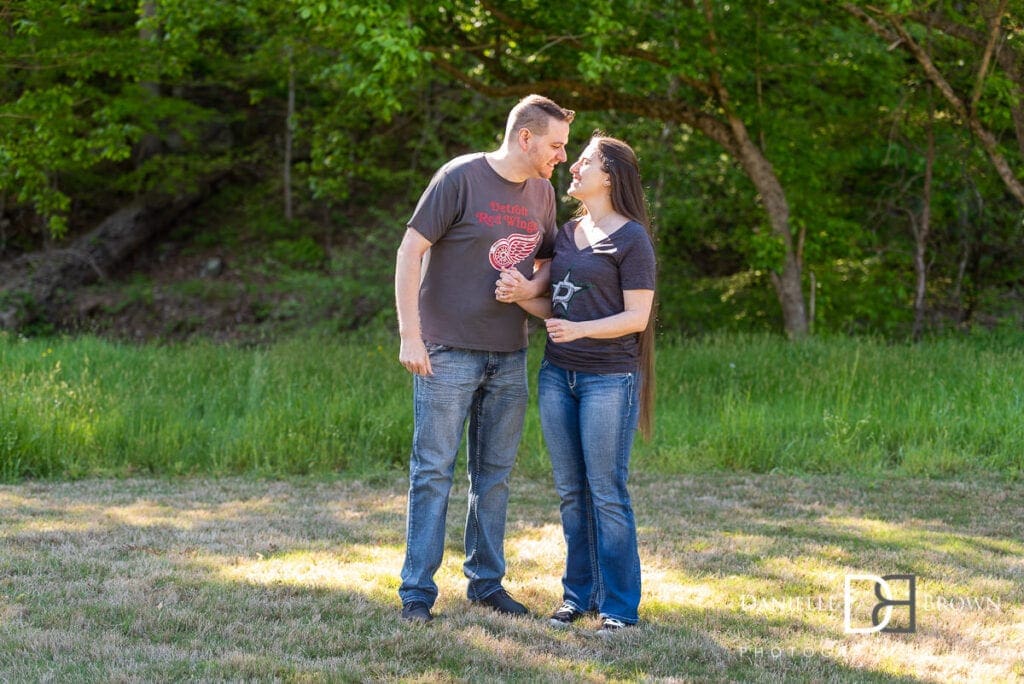 Welcome to Melissa and Michael's engagement photos – part 2! Because we can't do everything in hockey jerseys, we did photos with Melissa and Michael in regular clothes.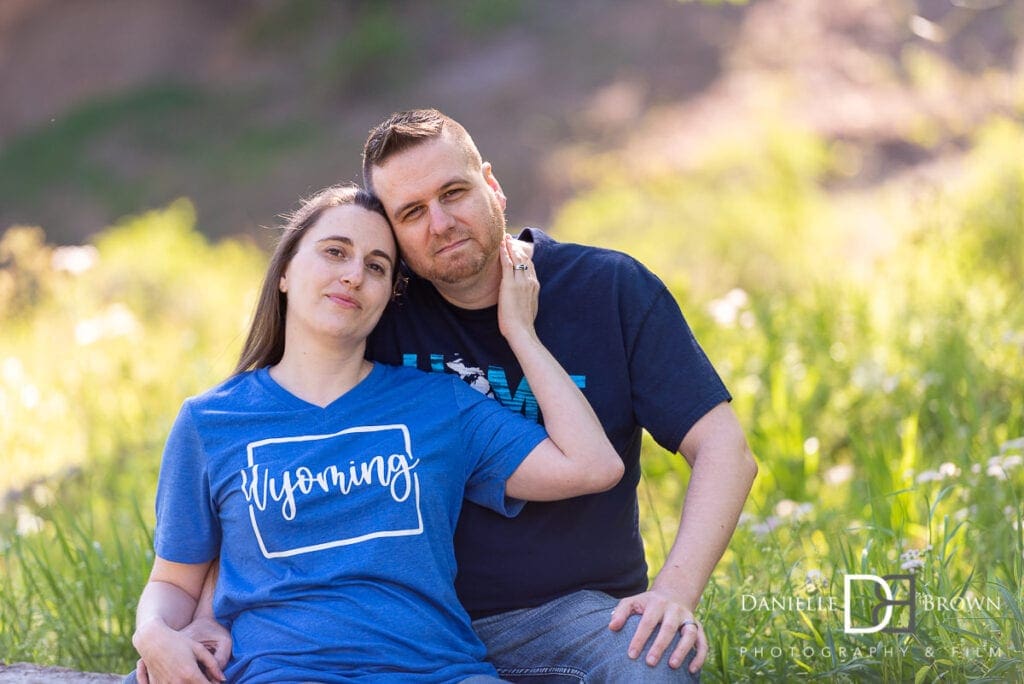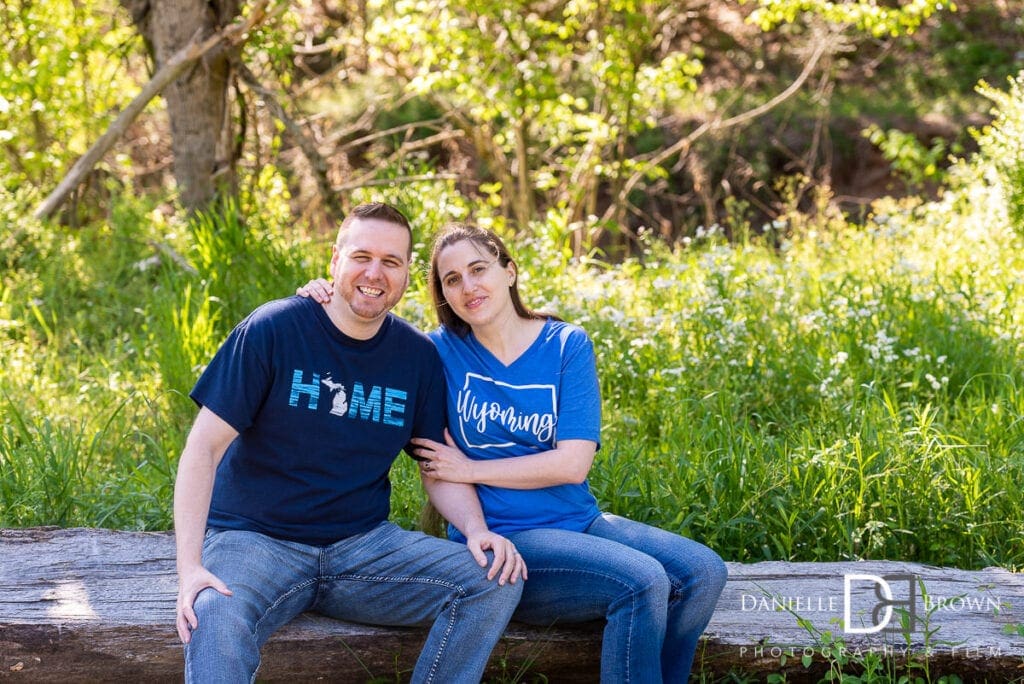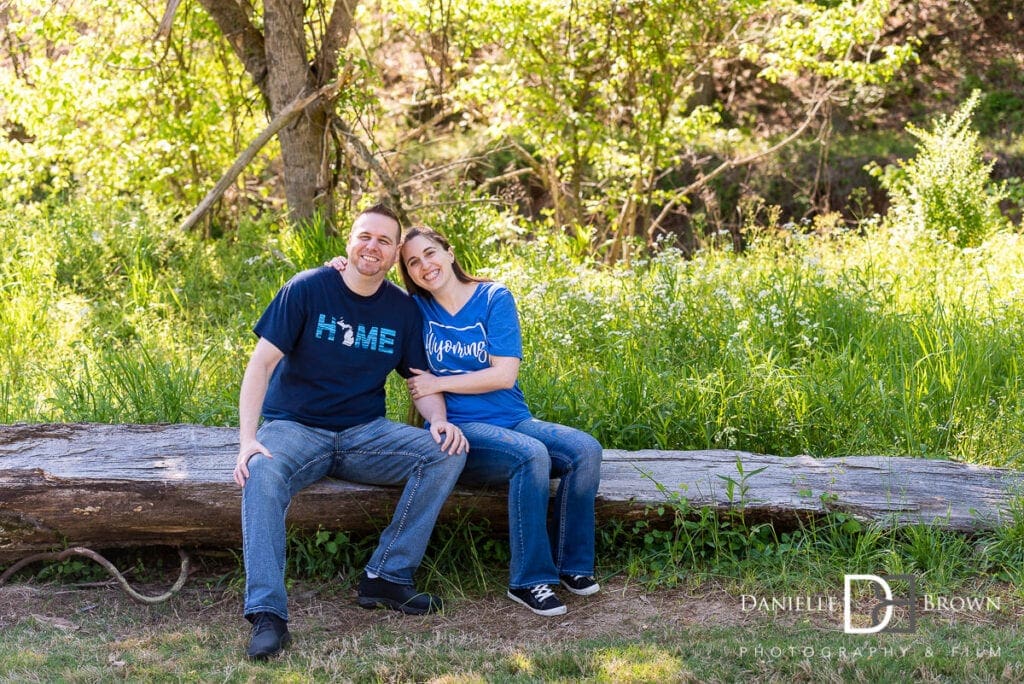 Melissa and Michael came ready to go. We had so much fun doing their hockey themed engagement photos, but we didn't want every photo in hockey jerseys and they brought other outfits as well. As a "born-and-raised" Michigander and a native Wyomingite, Melissa and Michael represented during their Noonday Creek Engagement Photography. They rocked Michigan and Wyoming t-shirts as a nod to home.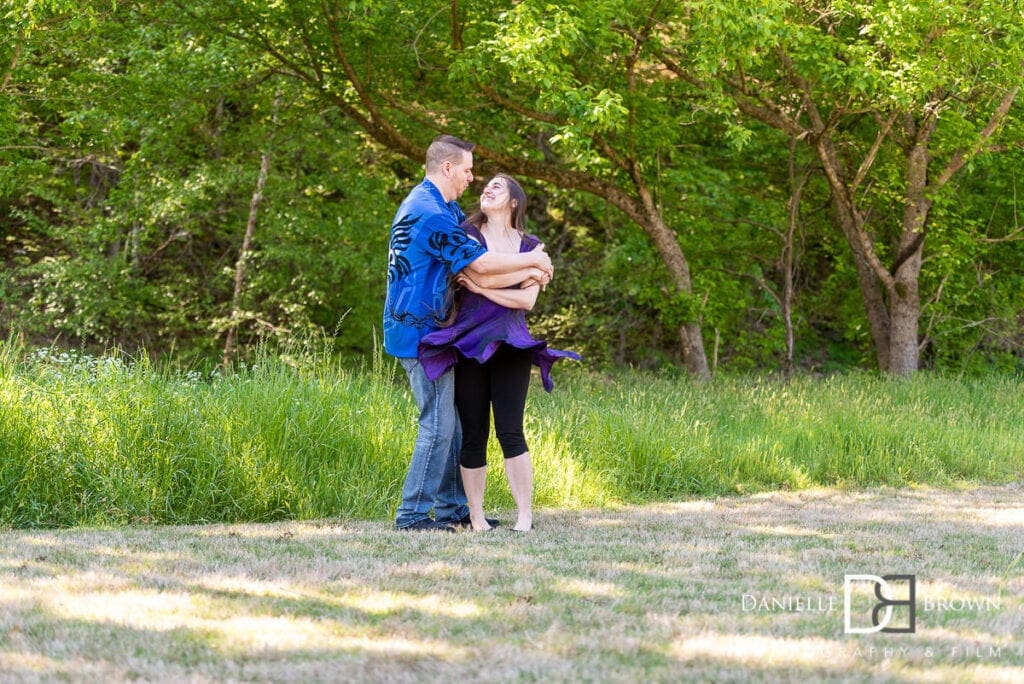 Part of the reason we do engagement sessions, as much as possible, is to get to know our couples. We want to know you and build a relationship with our couples before the wedding. I want to hear the stories. Working with Melissa and Michael was such a treat. Their stories were so good. Hearing the story of them meeting for the first time had me in stitches. I'd try to tell it in this post but don't think I'd do it justice.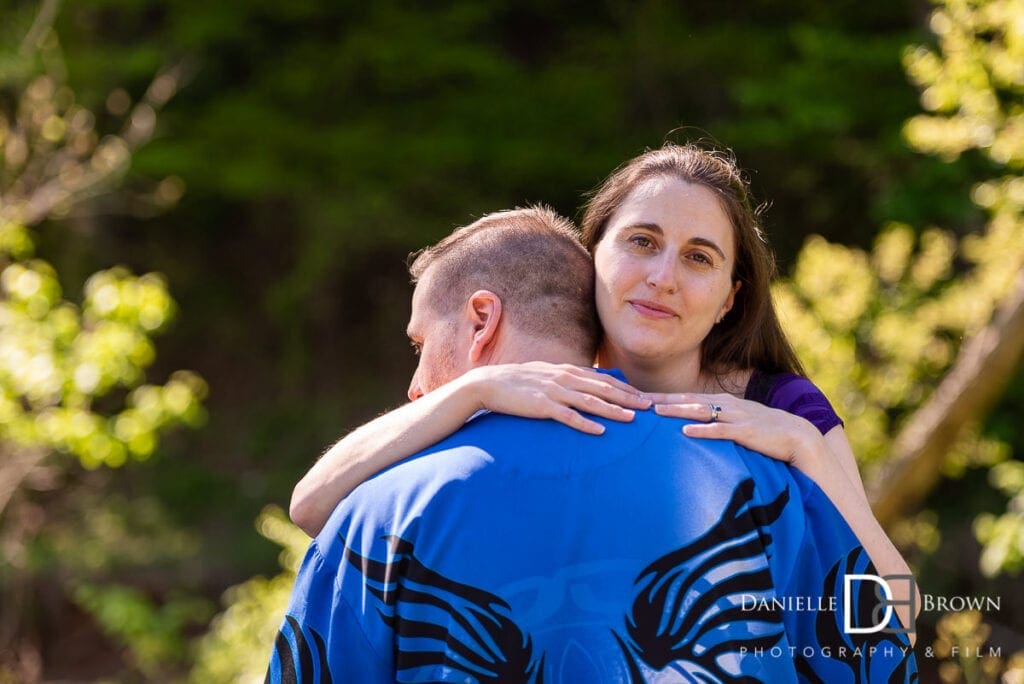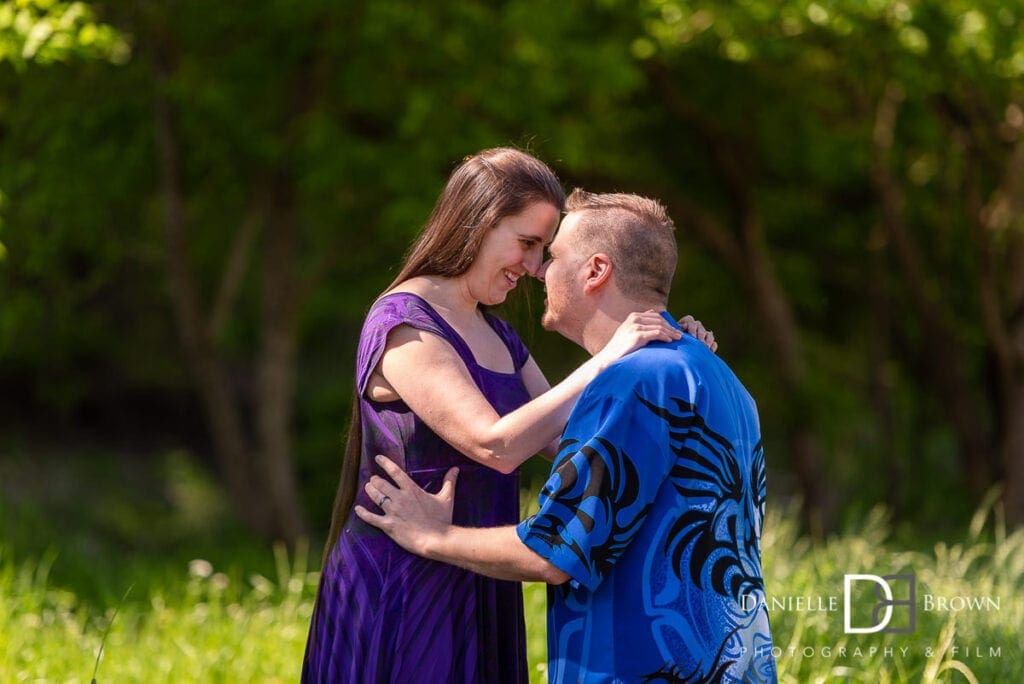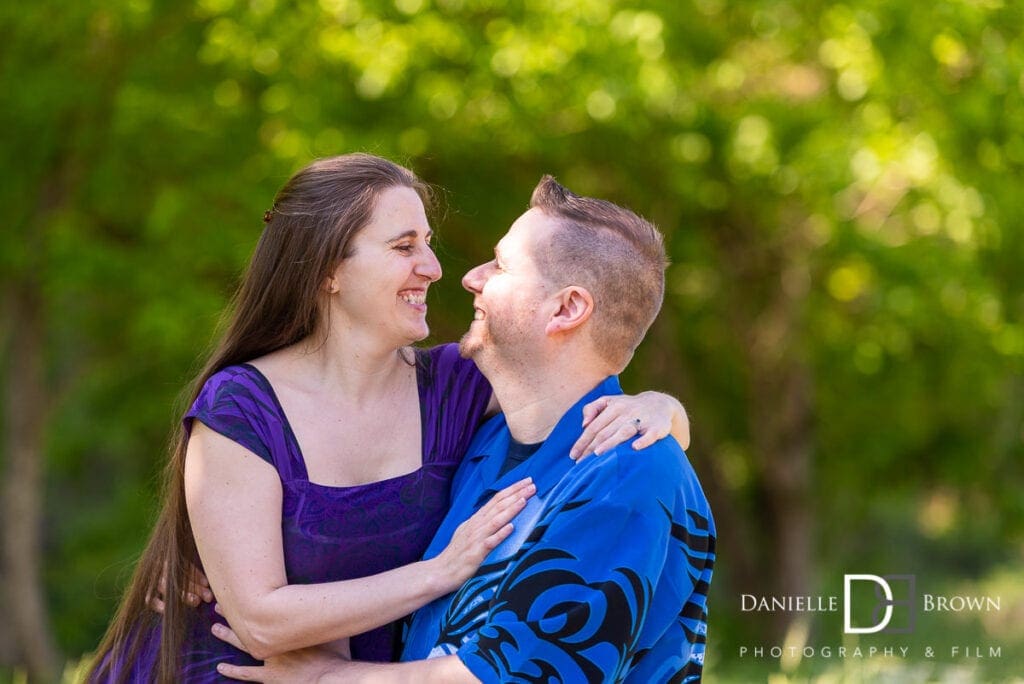 I said it before, and I'll say it again. Every now and again, I get to work with exceptional couples. We got on like a house on fire, and it was a pleasure to work with Melissa and Michael. Keeping the second part of Noonday Creek Engagement Photography session was light and fun.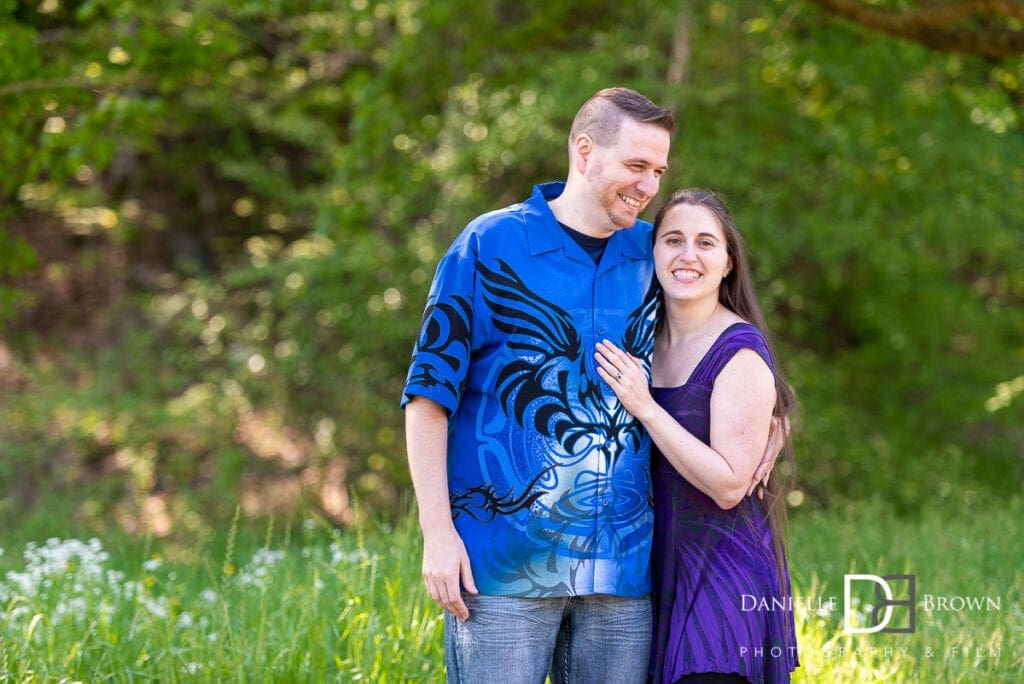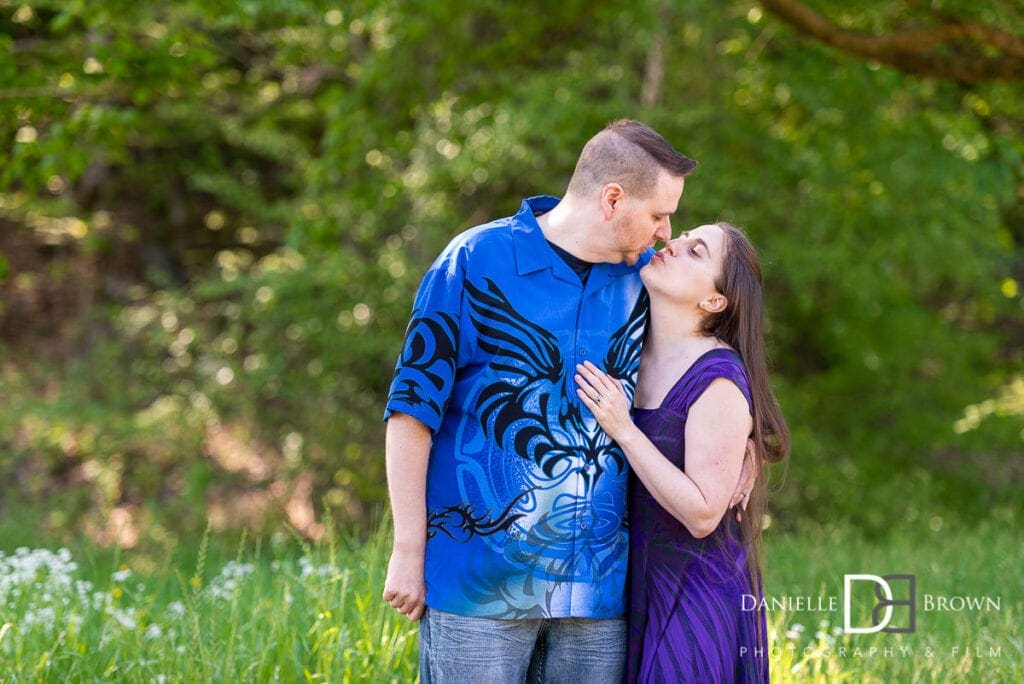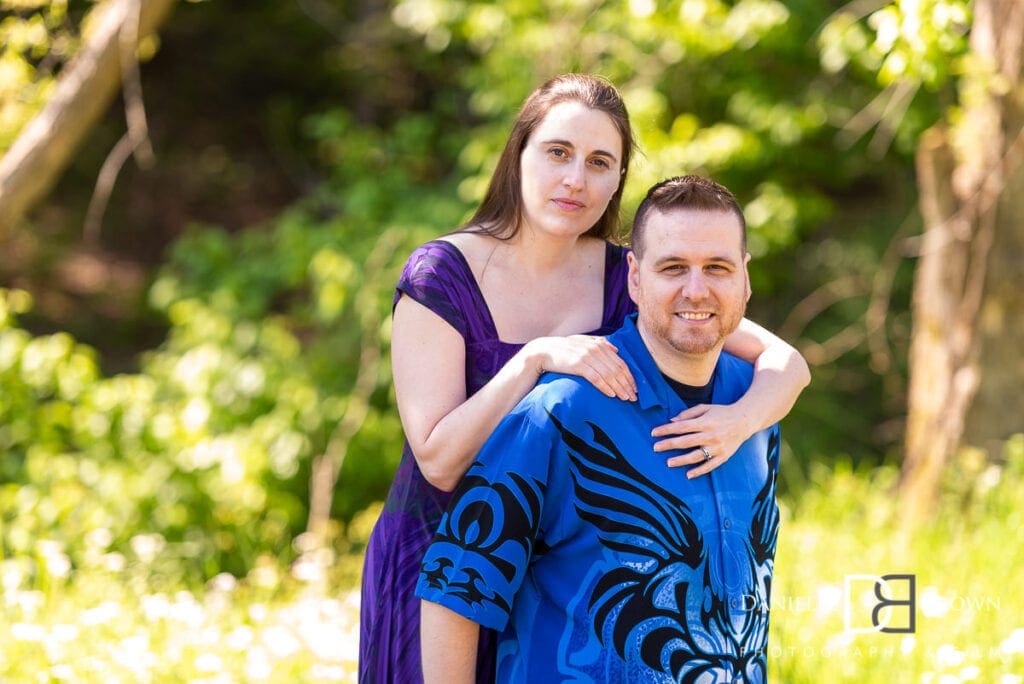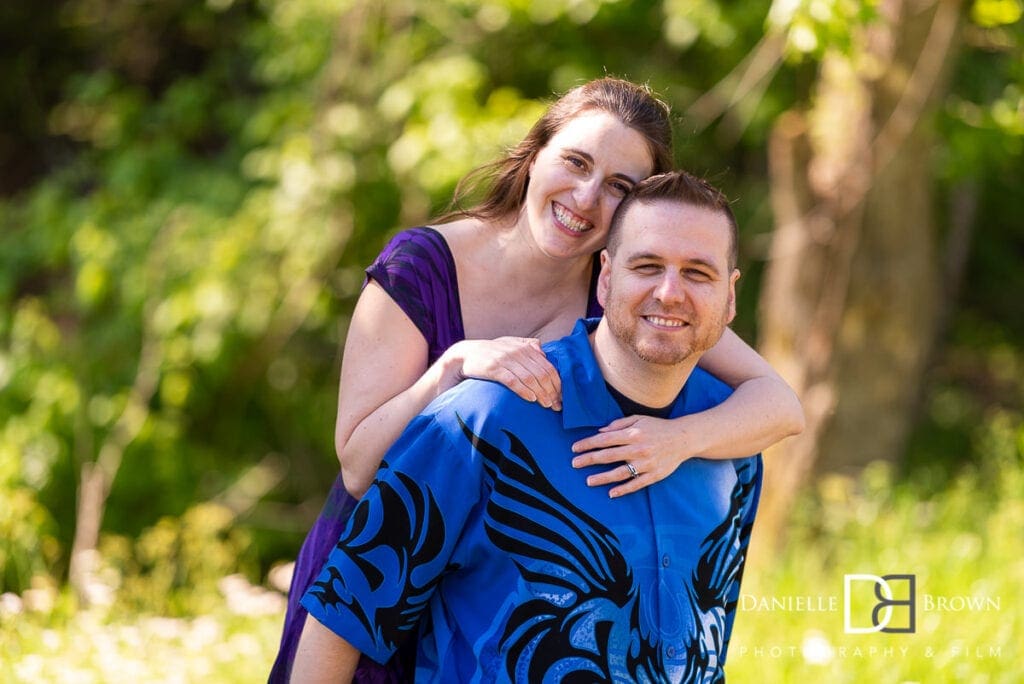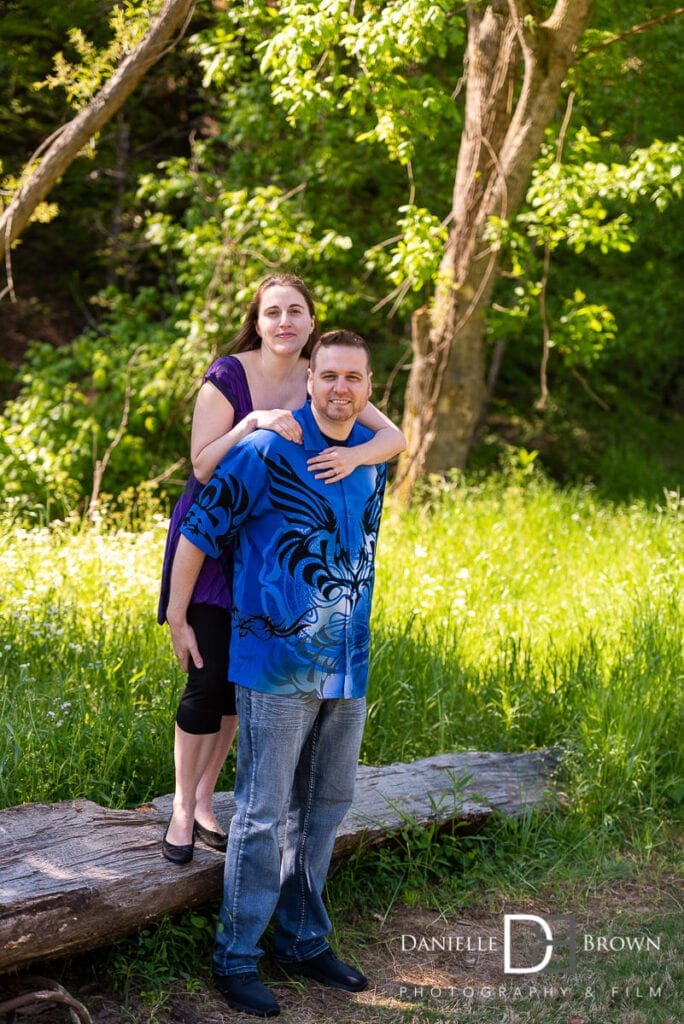 We kept their Noonday Creek Engagement Photography easy peasy. Working within the field and edge of Noonday Creek, one of our biggest concerns was not getting our feet too wet with dewy grass! The creek edge had lovely green trees, shade and a nice grassy field to play in during our session. As an added bonus, we had a fallen log to pose on as well.