Hockey Themed Engagement Photos | Stifler
Melissa & Michael | April 2021
session type: Atlanta Engagement Photographers
photographer: Danielle Brown
locations: Atlanta Ice House, Marietta GA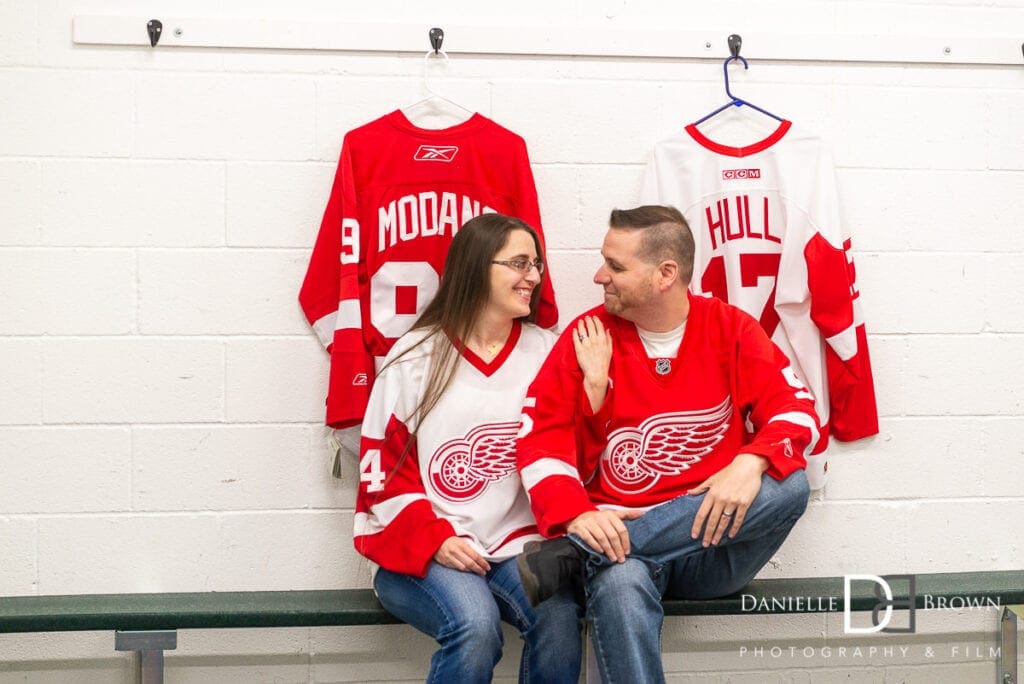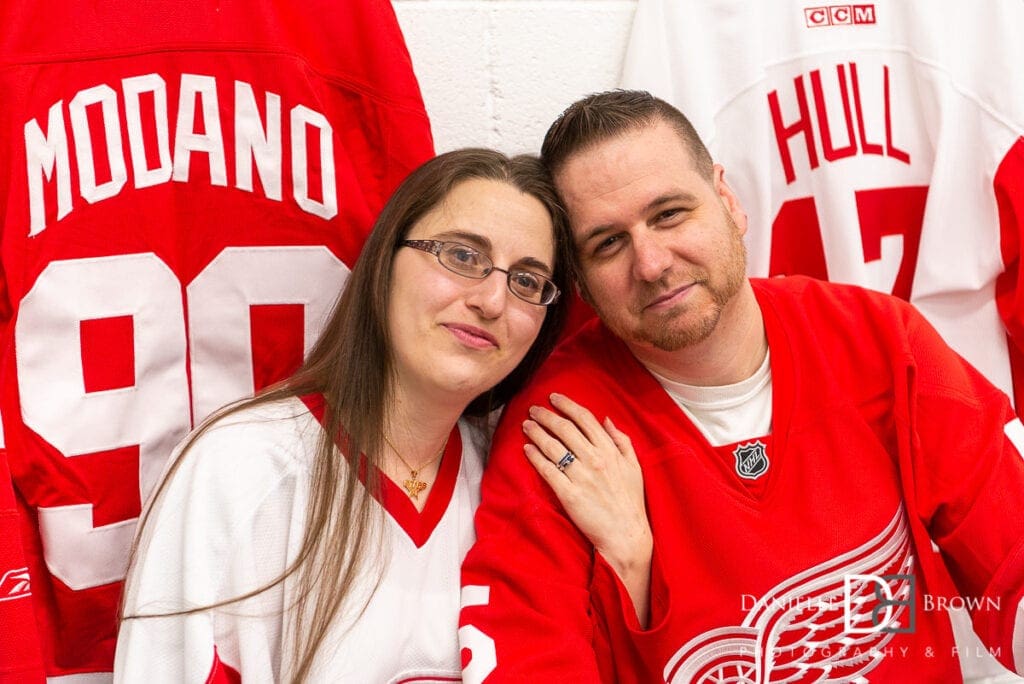 When Michael and Melissa first contacted me to photograph their wedding, we had a great conversation. Almost too good. They were people I just connected with all over the place. Every conversation with them was a deep dive into so many fun topics. It was kind of like we grew up together and I've known them my entire life. So when we started chatting about their engagement photos and how we would shoot them, the answer was HOCKEY!
A big shout out to Anna and Charlie! They did a baseball themed engagement photography session with us and inspired Melissa and Michael's hockey themed session.
Hockey Themed Engagement Photos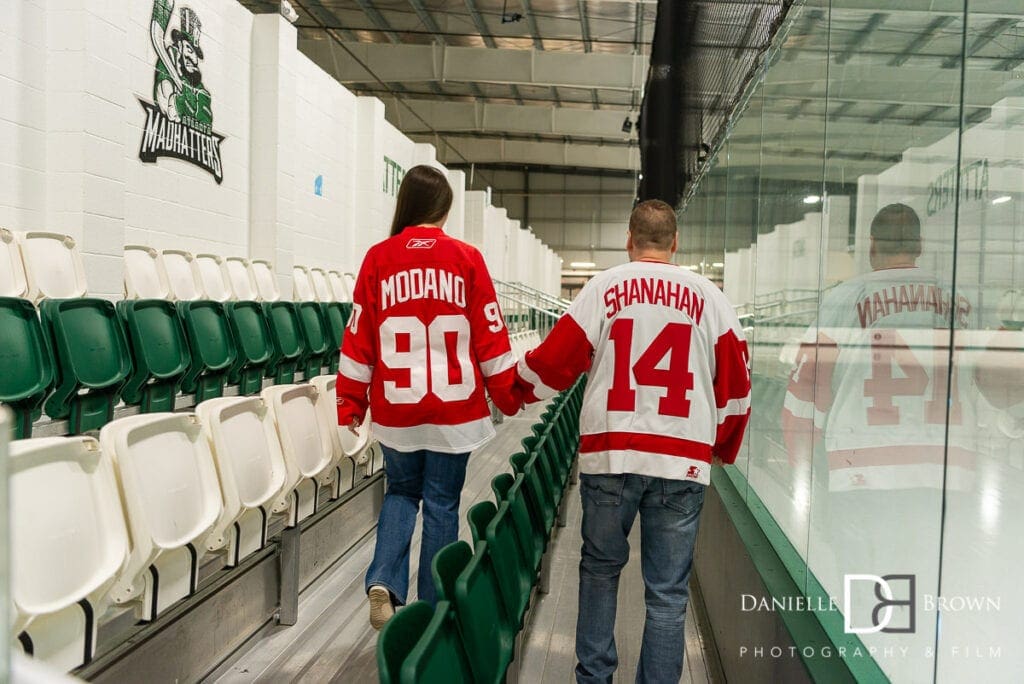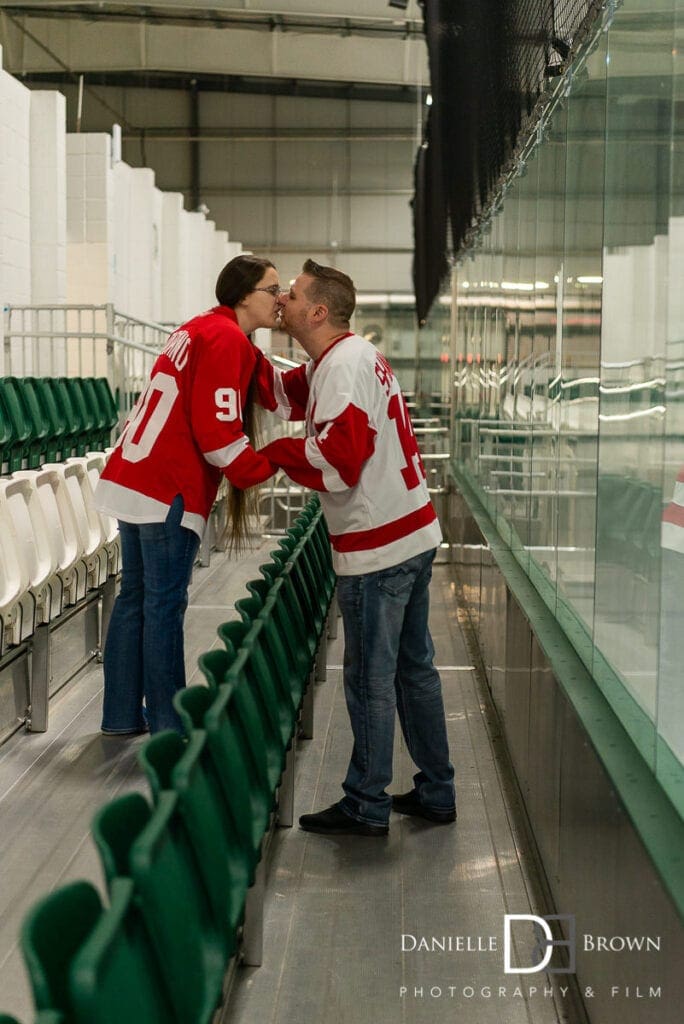 Let's be totally honest. Atlanta is not a hockey town. Which makes me sad. I grew up on the west coast in Canada. Saturdays was Hockey Night in Canada. Yes, I enjoy sports. I can watch a Braves game, love playing baseball. When the Hawks are on a streak, basketball is a great show. We had tickets to the Falcons and go to Athens for a Bulldogs game in the fall. But hockey has a special place in my heart.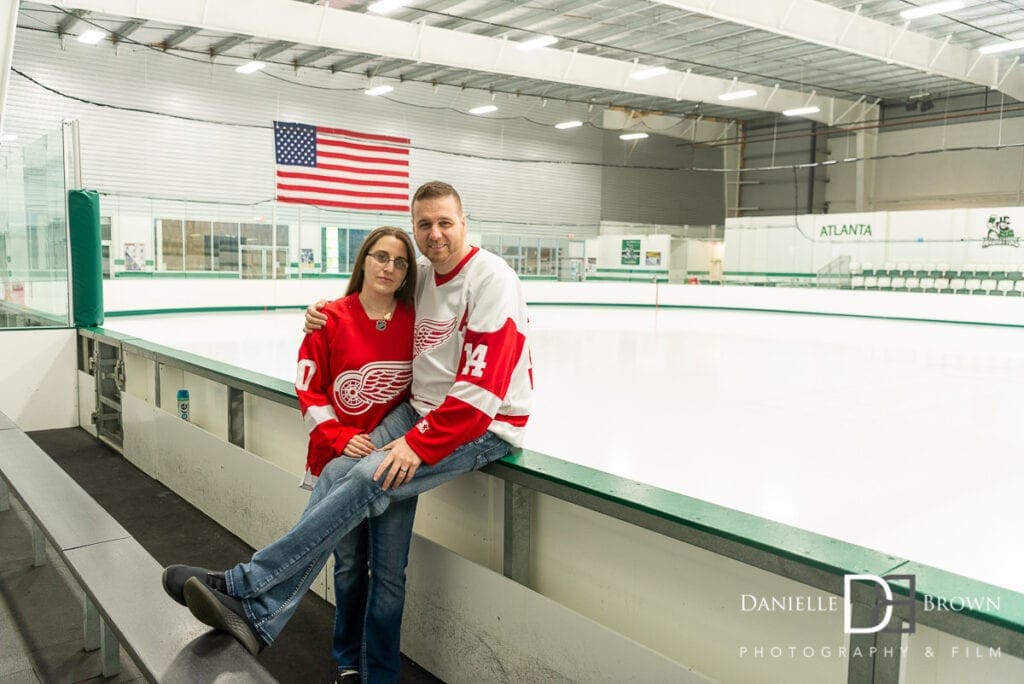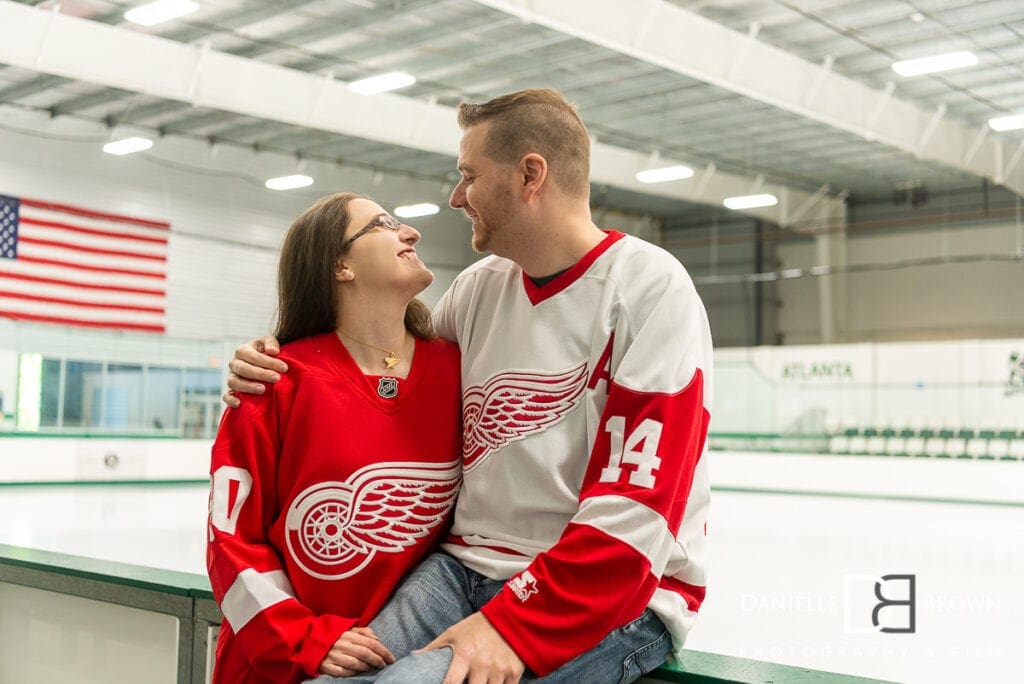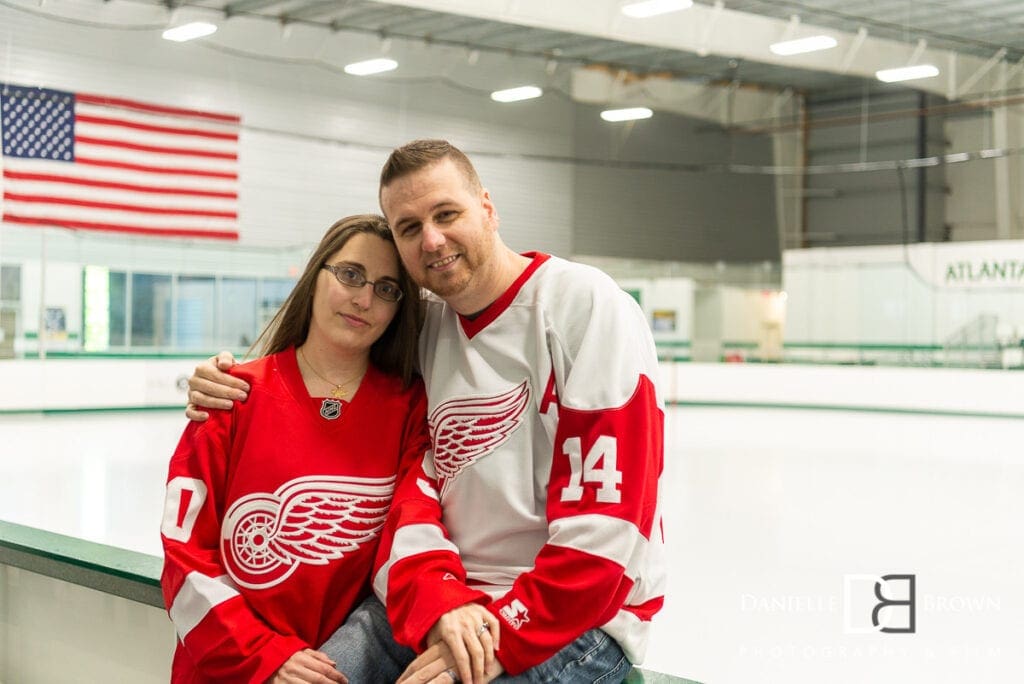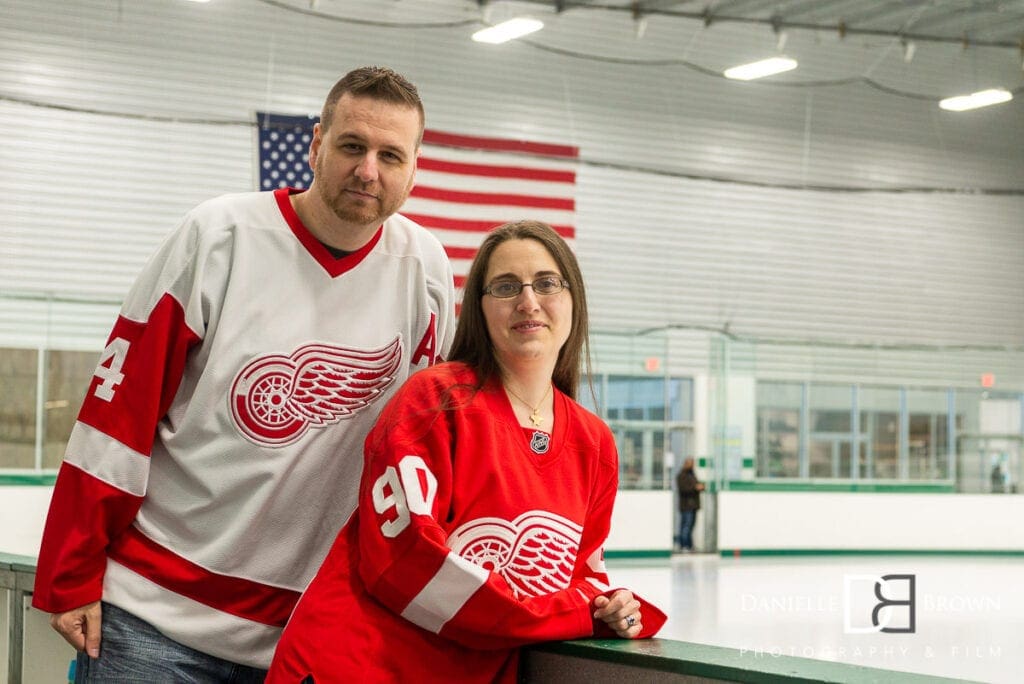 Michael is originally from Detroit and is a Red Wings fan. Something I immediately keyed in on when I saw his email. Melissa on the other hand, grew up in Wyoming and was a Minnesota North Star fan. She kept her fandom going when the North Stars became the Dallas Stars.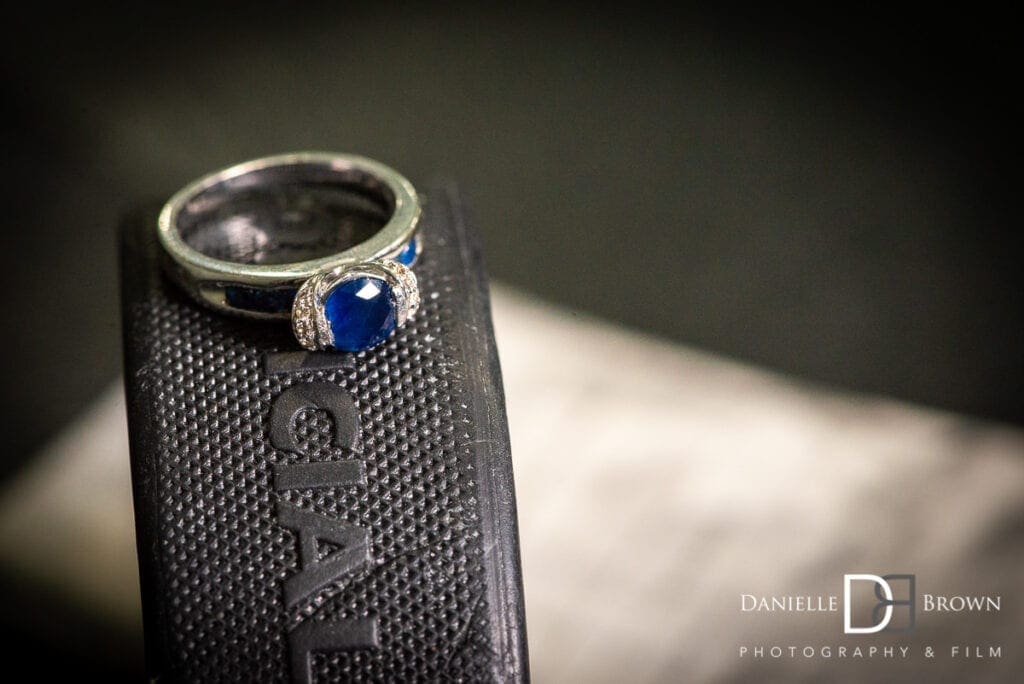 When you'll don another team's jersey, that's how you know you've got a keeper. Melissa was rocking one of Michael's Detroit Red Wing's jersey for our Atlanta Ice House portion of their shoot. Super cute. Loved it.
Check out the second part of Melissa and Michael's photo shootNoonday Creek Engagement Photography. We didn't JUST do hockey pictures.