Daniel & Taylor | Buckhead, Atlanta GA
session type: Surprise Proposal Photographer Buckhead
location: The Shops at Buckhead, Atlanta GA
photographer: Danielle Brown
Planning a Surprise Proposal Photo Session in Buckhead
For Daniel & Taylor's surprise proposal photography experience in Buckhead, we'll be sharing how we set this up and what we did to ensure a smooth, perfectly executed surprise proposal photography session in and around the Shops at Buckhead. To see other surprise proposals we've photographed in Buckhead, check out Trevor's proposal to Tori.
We first got a text from Daniel's friend, Madison. Due to COVID-19, planning and setting up surprises has become more of a challenge for our proposers. After a couple texts between me and Madison, Daniel reached out.
After we covered some of the basics, Daniel laid out his plan to propose to Taylor. First, they had dinner reservations at Le Colonial. Daniel had Taylor make the reservations, as a clever ruse. From Le Colonial, Daniel & Taylor would take a leisurely stroll for "after dinner drinks."
Once we were in place, Daniel would propose in front of the Dior store. The light from the Dior storefront provided the most beautiful, soft lighting for Daniel's surprise proposal.
While we're working as a Surprise Proposal Photographer in Buckhead, we always aim for a low profile.
We never want the "proposee" to see us. The focus should be all about the moment.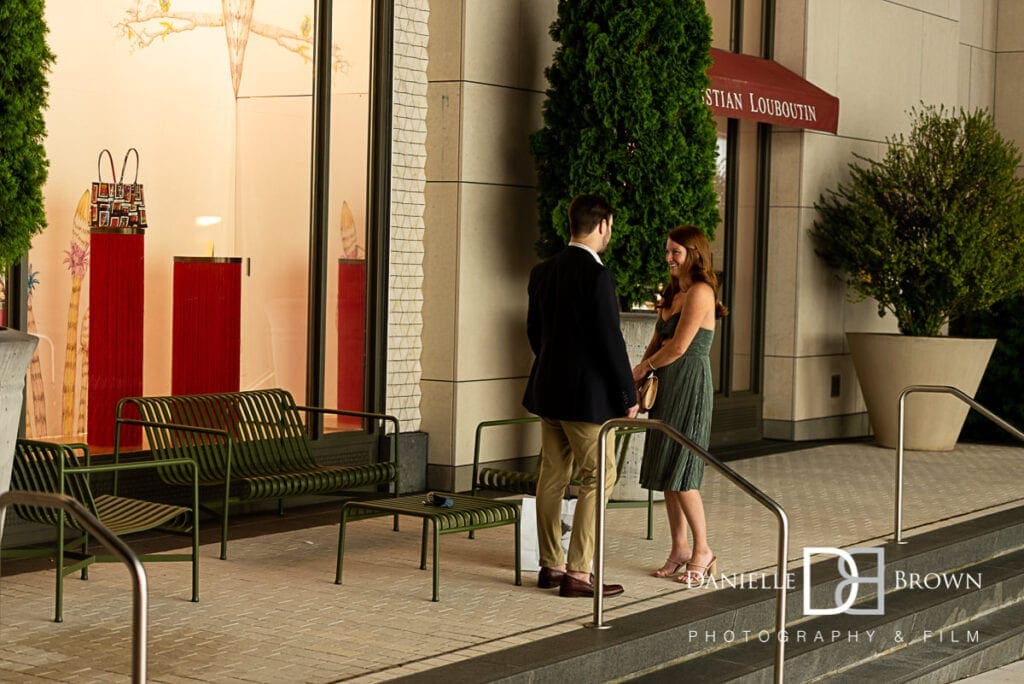 Capturing the emotion is our main purpose for surprise proposal photography Buckhead.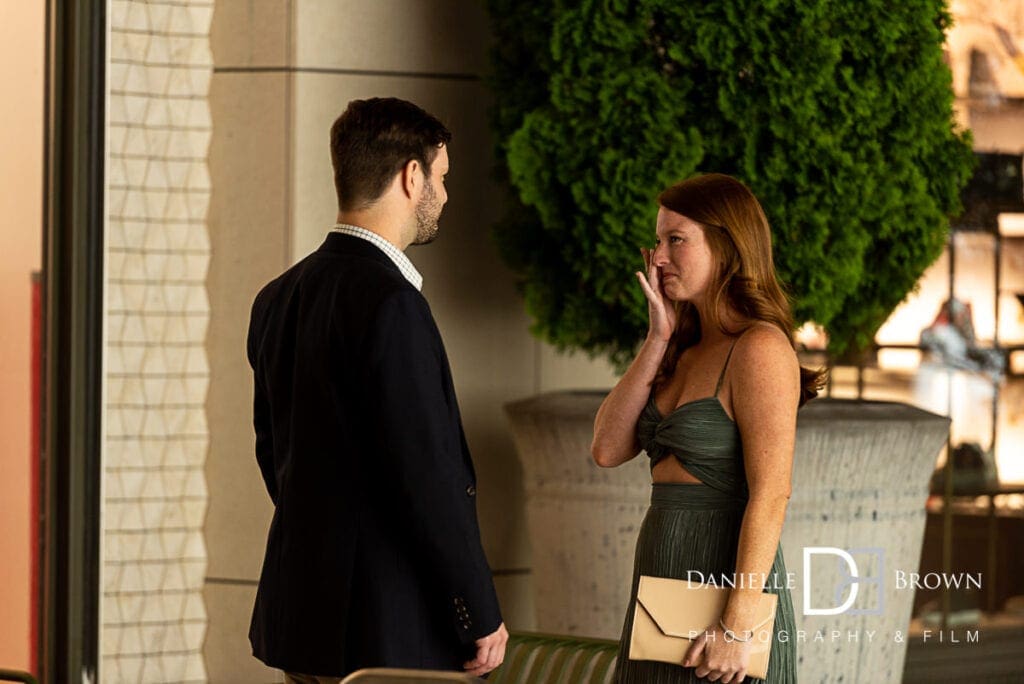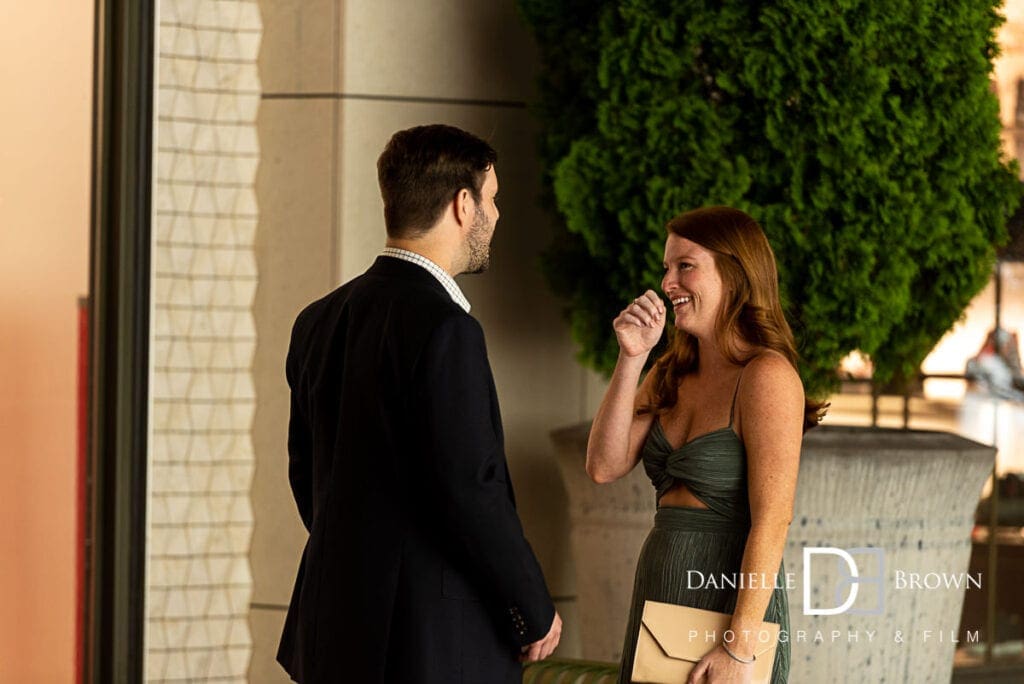 We also like to be relatively far away. Not too far, mind you. Just far enough. "Far enough" is close enough to get some great shots with a variety of composition. But not so close that we can hear what's being said. Privacy between the couple is very important.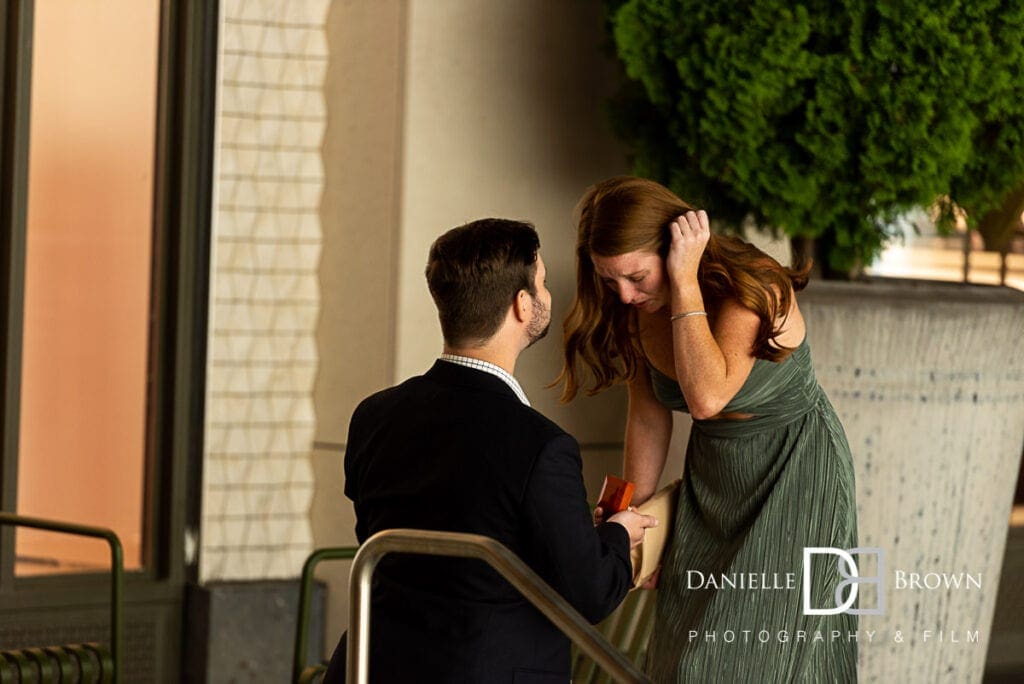 As Surprise Proposal Photographer Buckhead, Danielle and her team never want to take the focus off the moment.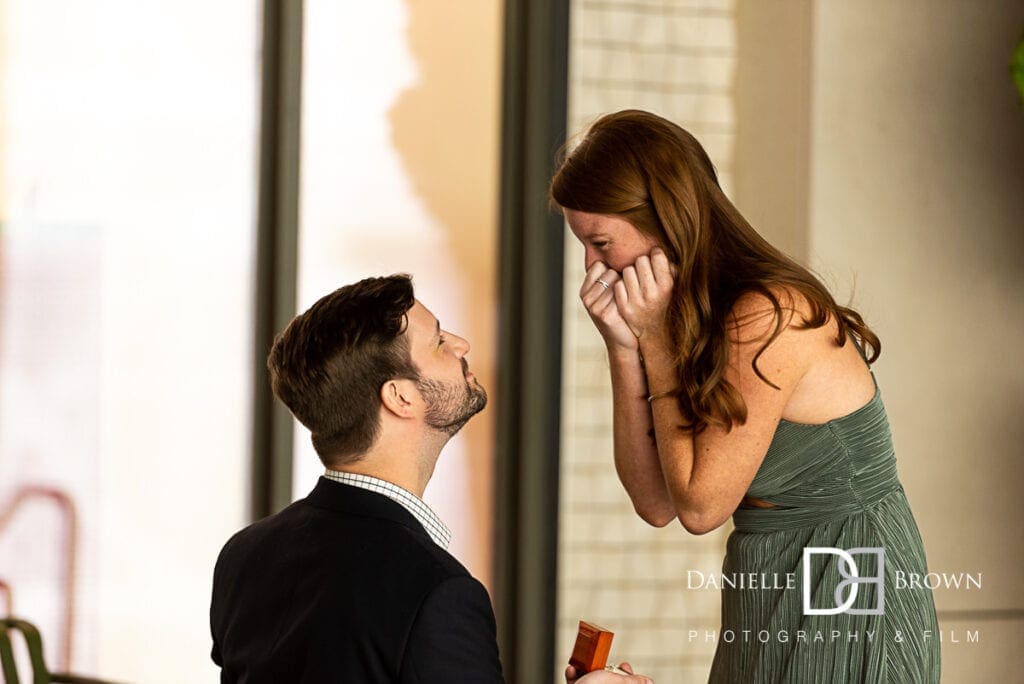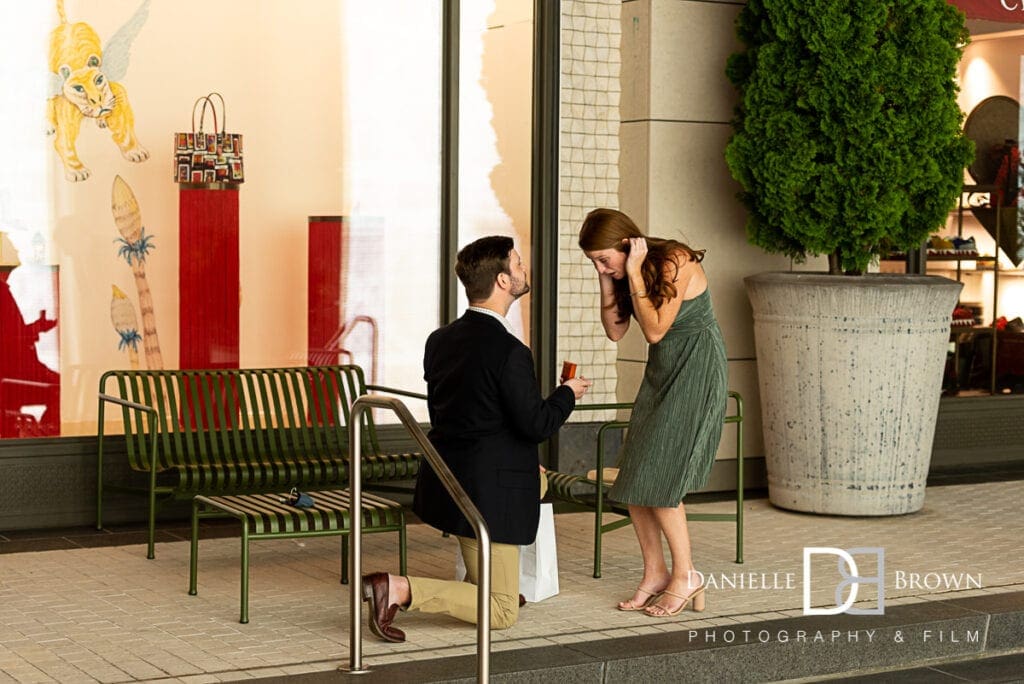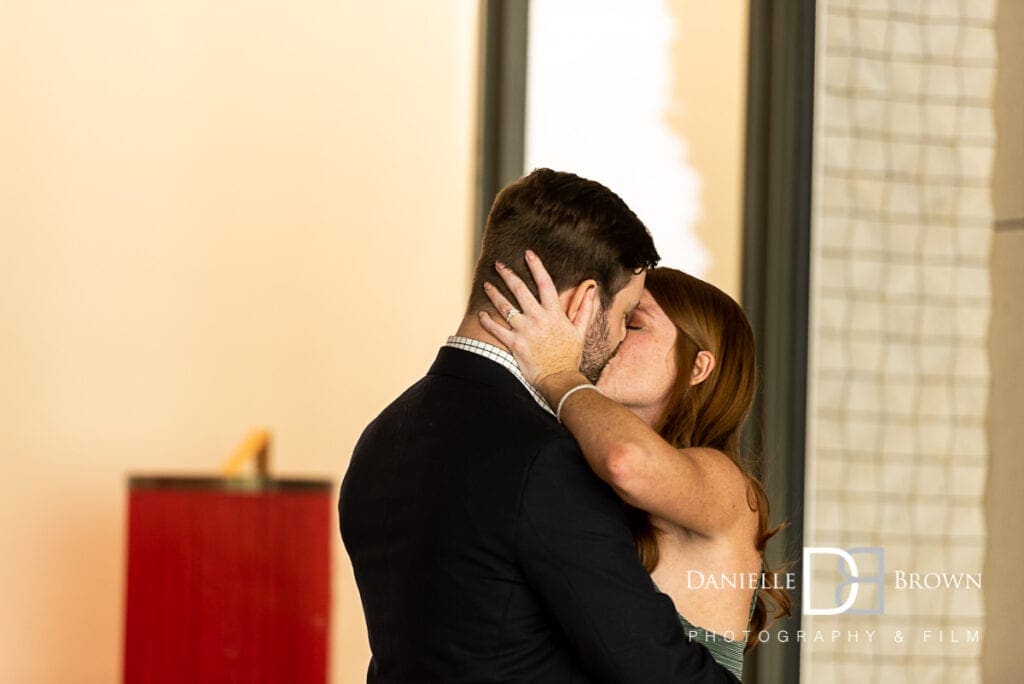 After the Surprise Proposal
Most actual proposals take minutes, not the full hour that we are there for. So what happens after the surprise proposal? More pictures!
After the initial proposal, our couples enjoy the balance of their time in an impromptu engagement session.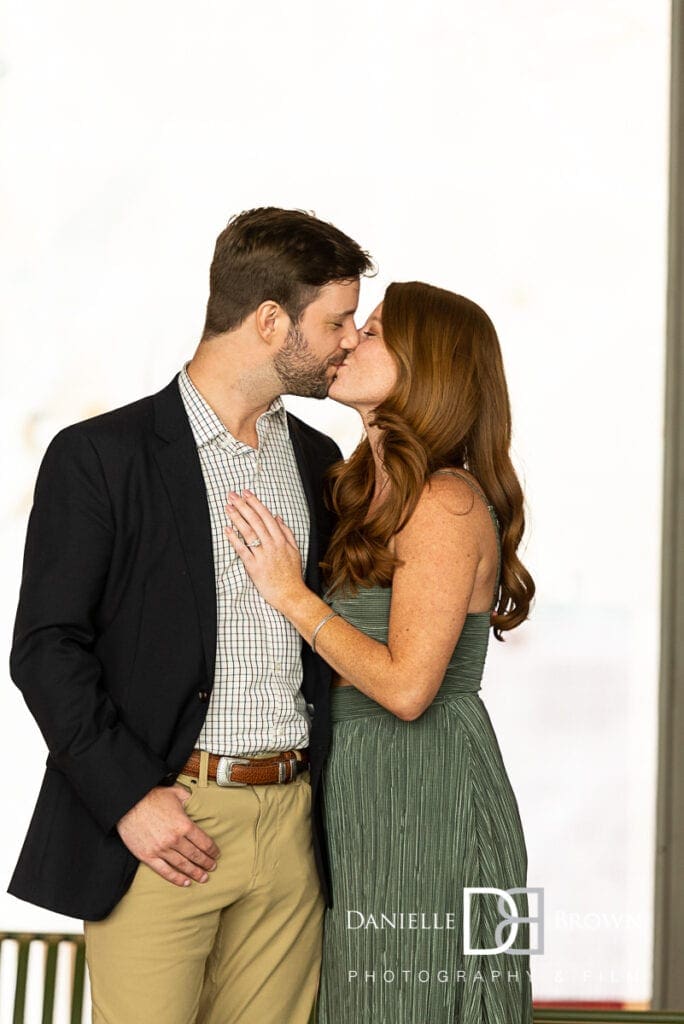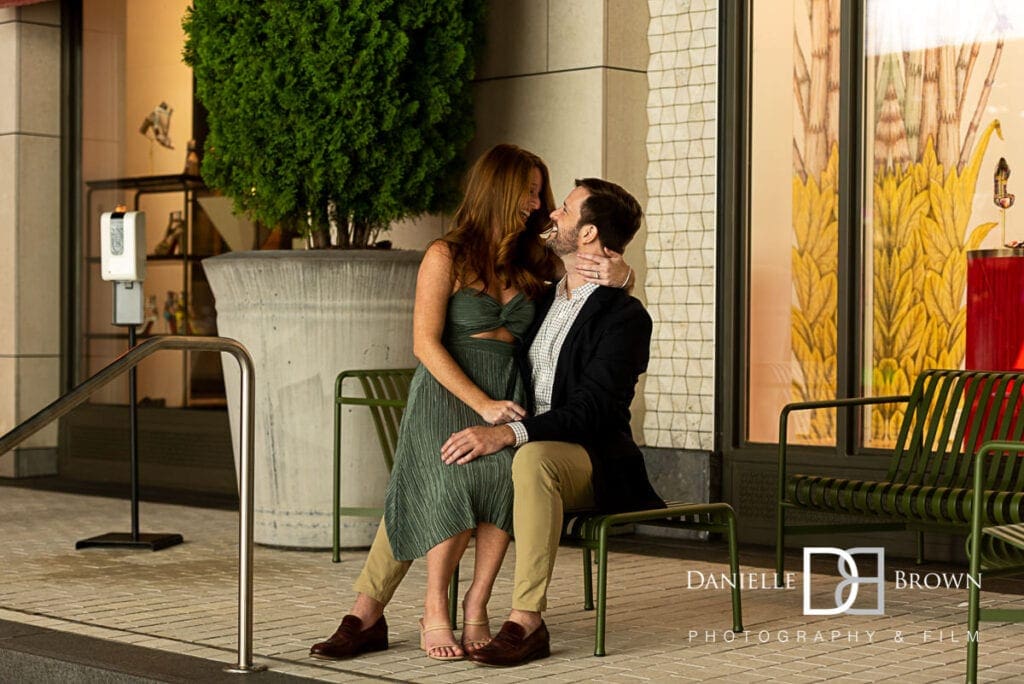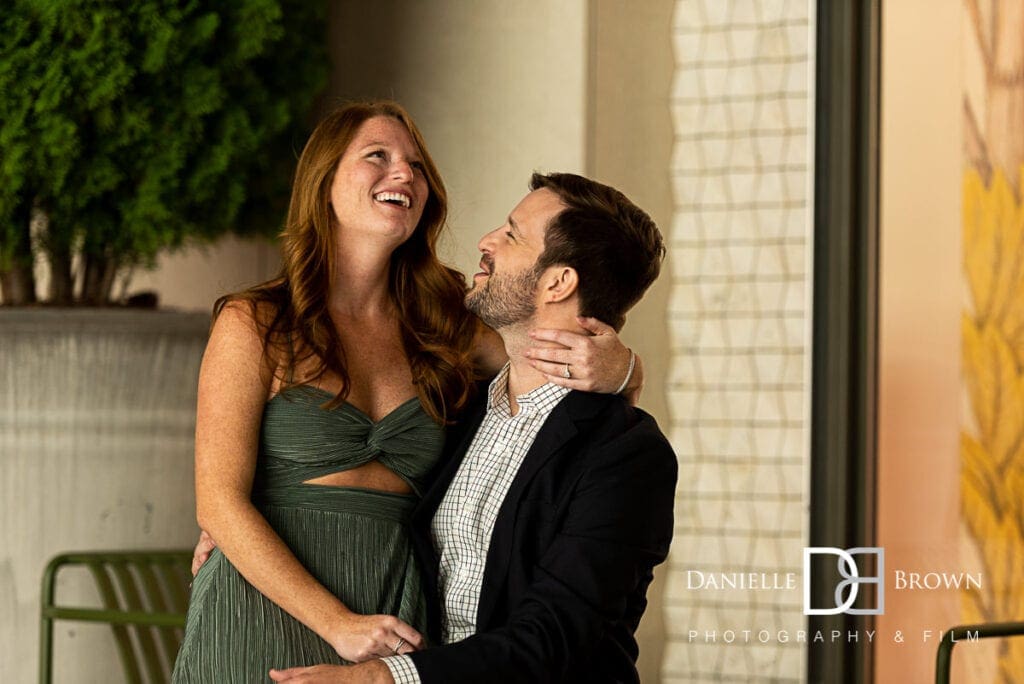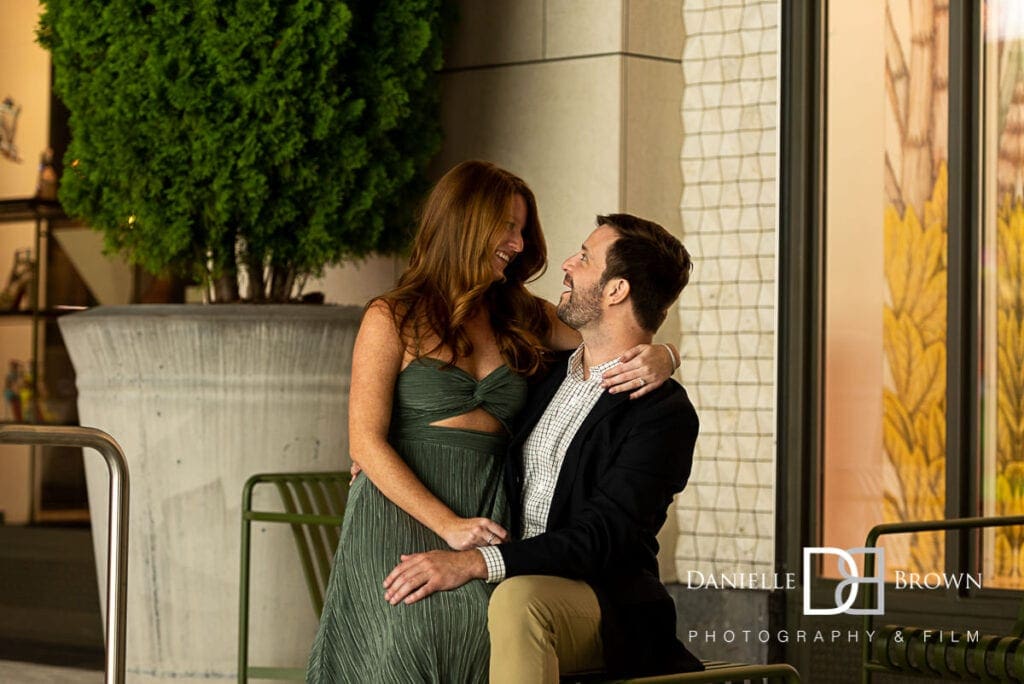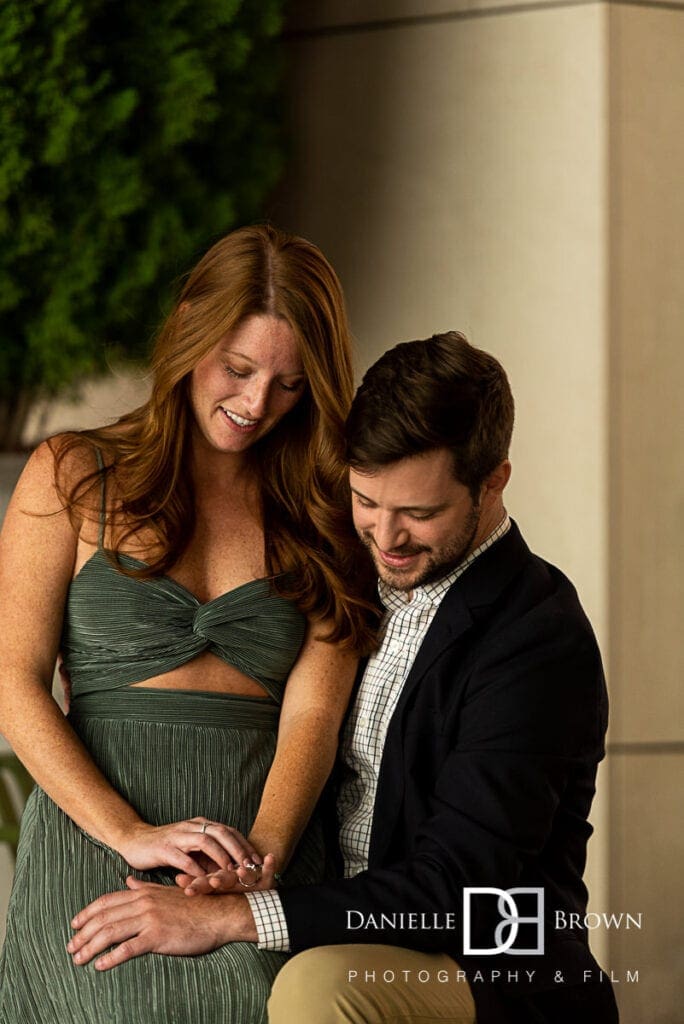 You can't help but love her ring.
Inviting Friends & Family to your Surprise Proposal
After the proposal, Daniel had a surprise engagement party waiting. We walked a block over to Gypsy Kitchen. Once inside, their friends and Taylor's family were waiting to congratulate them.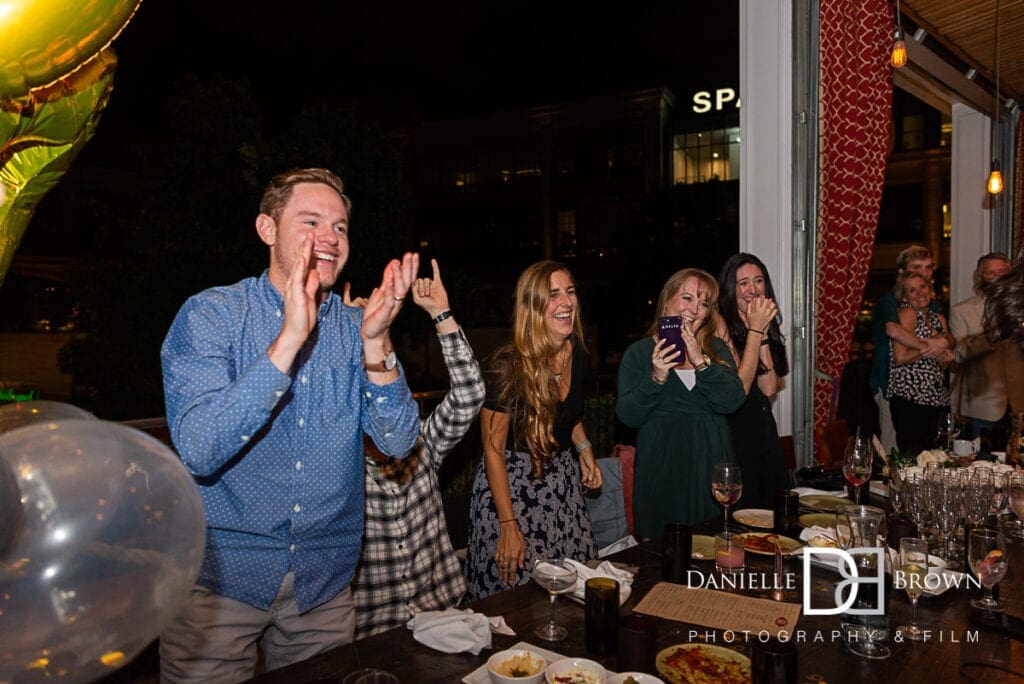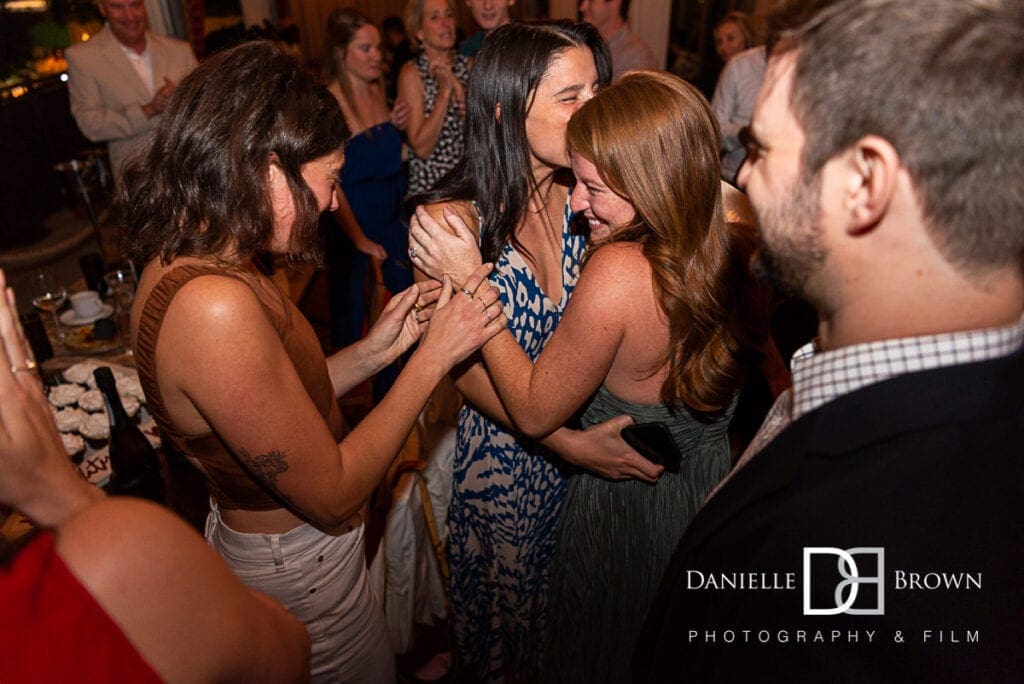 Hugs all around!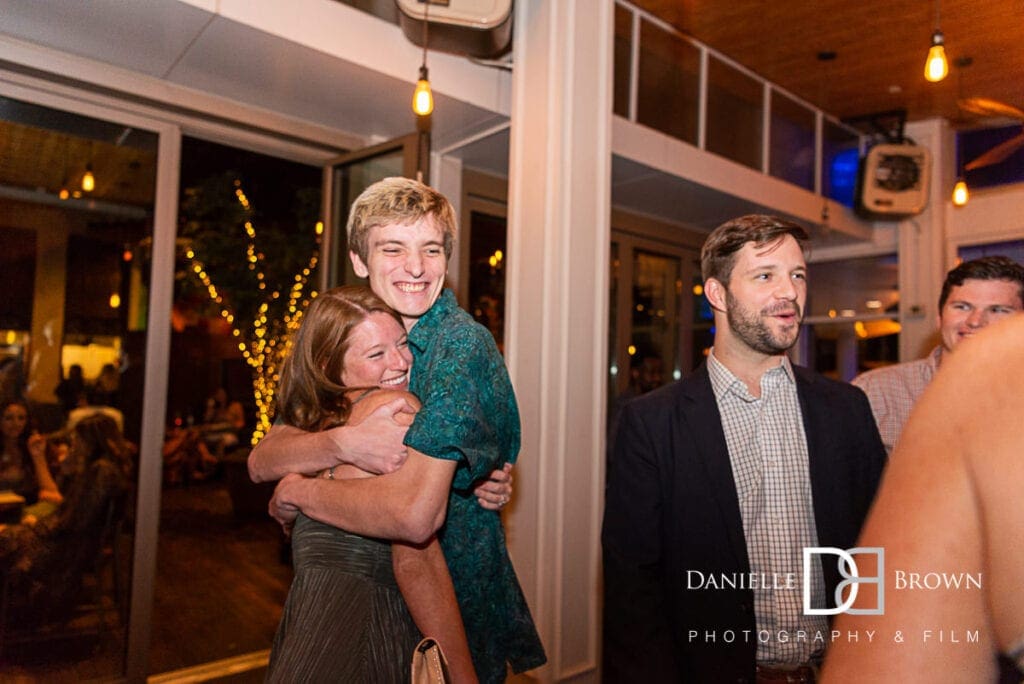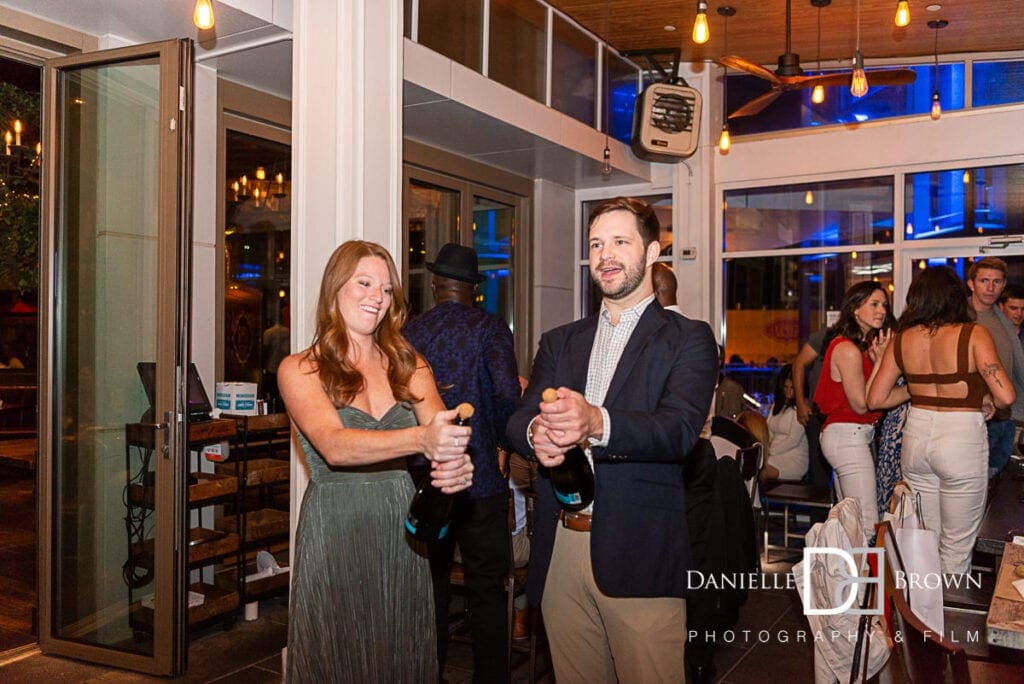 Pop that champagne! You're engaged!
Cheers to Taylor & Daniel!